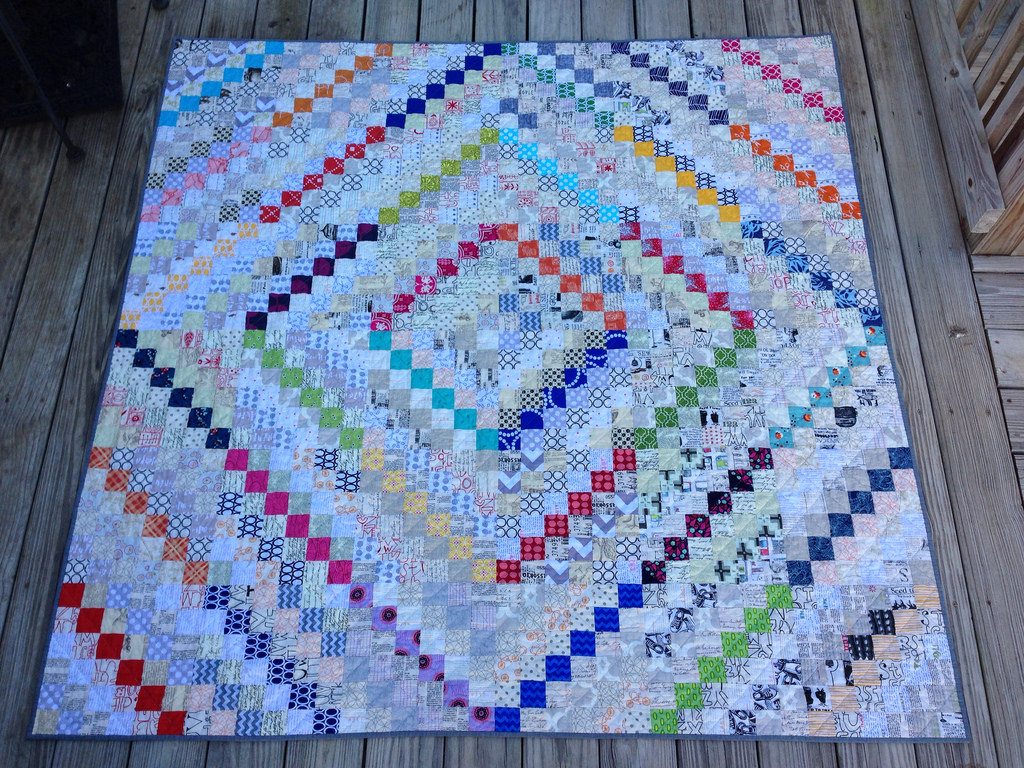 i am so excited about this quilt.
i had seen a lot of "scrappy trip along" quilts on the internets, but didn't love them. they seemed way too busy to me. until i happened upon this one. i have been hoarding low volume prints for awhile and knew that this would be the perfect use for them.
so, thanks to some sew-ins with my quilt guild, i was able to knock this thing out.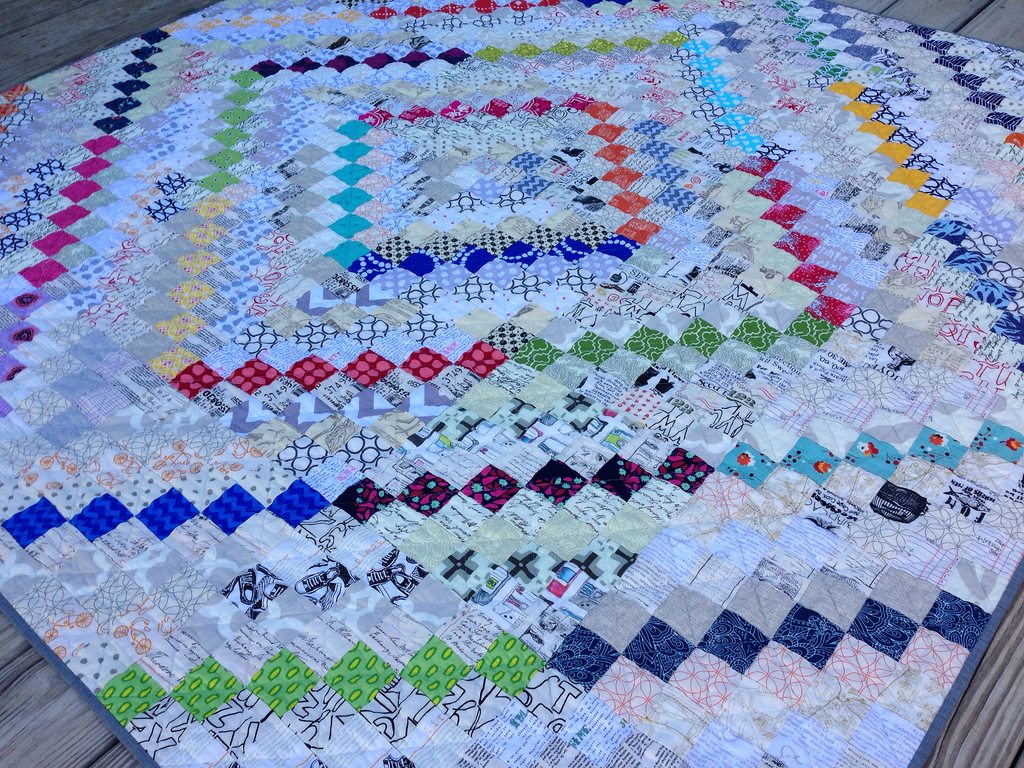 i love it so much.
i decided on straight diagonal lines for the quilting. mostly because i love it so much and am not super confident in my free motion quilting and didn't want to do anything to ruin it.
i lost a lot of time trying to decide on the perfect backing. then one fateful day, i found this fabric on sale at fatquartershop.com.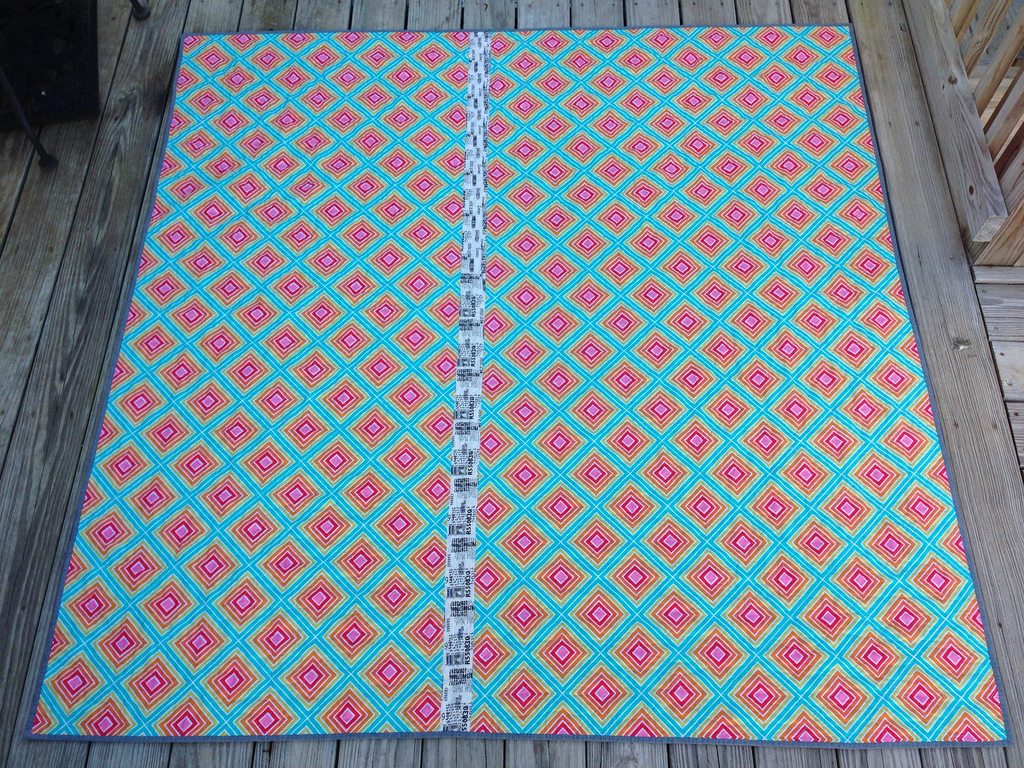 went with some gray quilter's linen for the binding. the old standby favorite.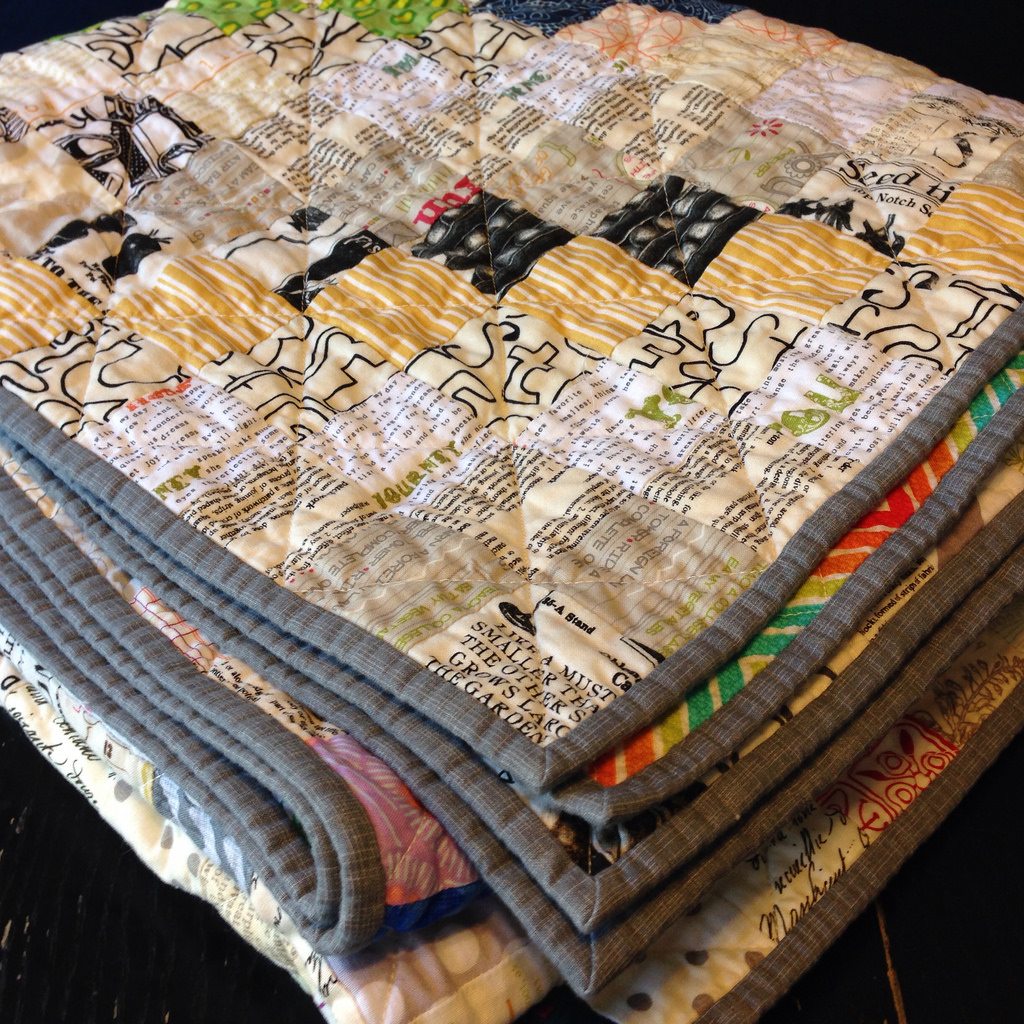 a living room shot, because i feel like the colors washed out a bit in my early morning overcast sky deck picture…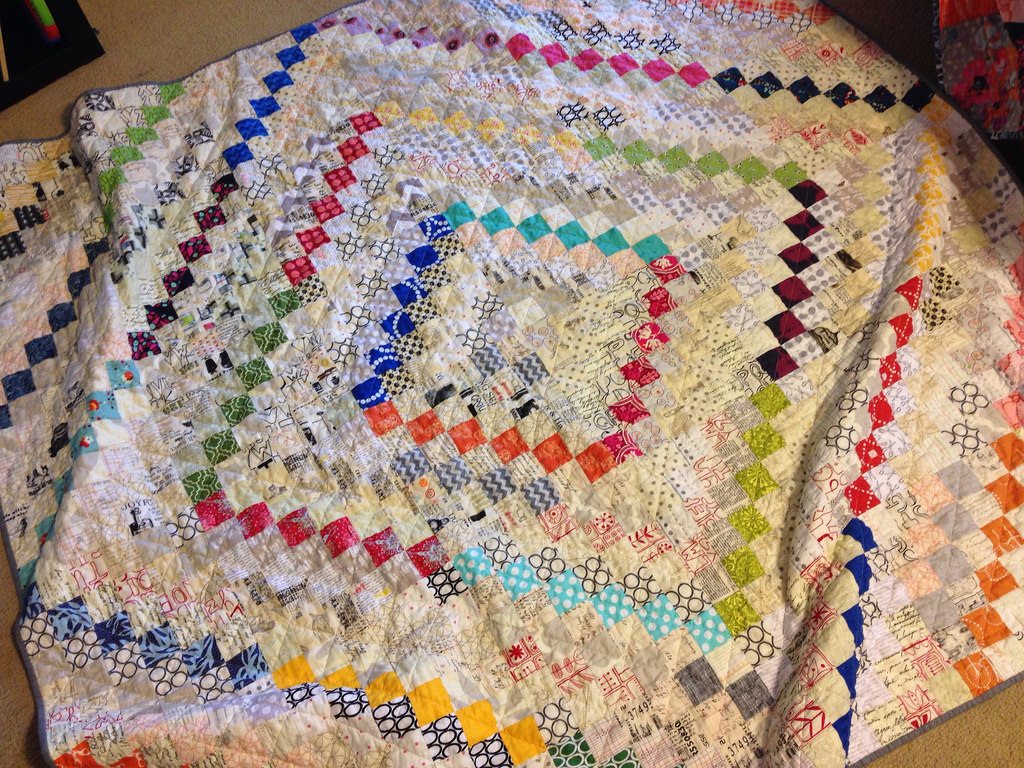 and despite having been warned multiple times that this quilt belongs to me and only me, anna insists that i should share it.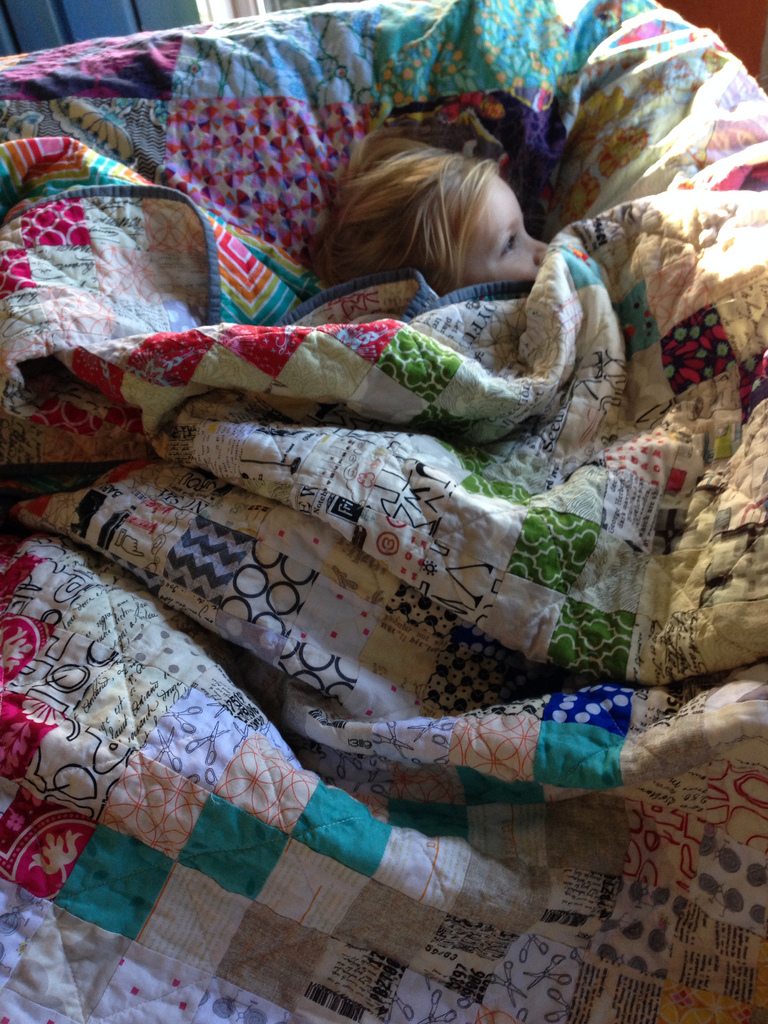 when i took it out of the dryer and showed it to isaac, he said, "awesome! can we our dinner on it?".
punks.