i know when i've been defeated.
i can admit it.
posting once every week or so, and just throwing up a bunch of captioned pics seems to be the way things are going now. and i'm ok with it. this blog post will be no different.
it goes back about two and a half weeks ago, to a chick fil a lunch with this girl.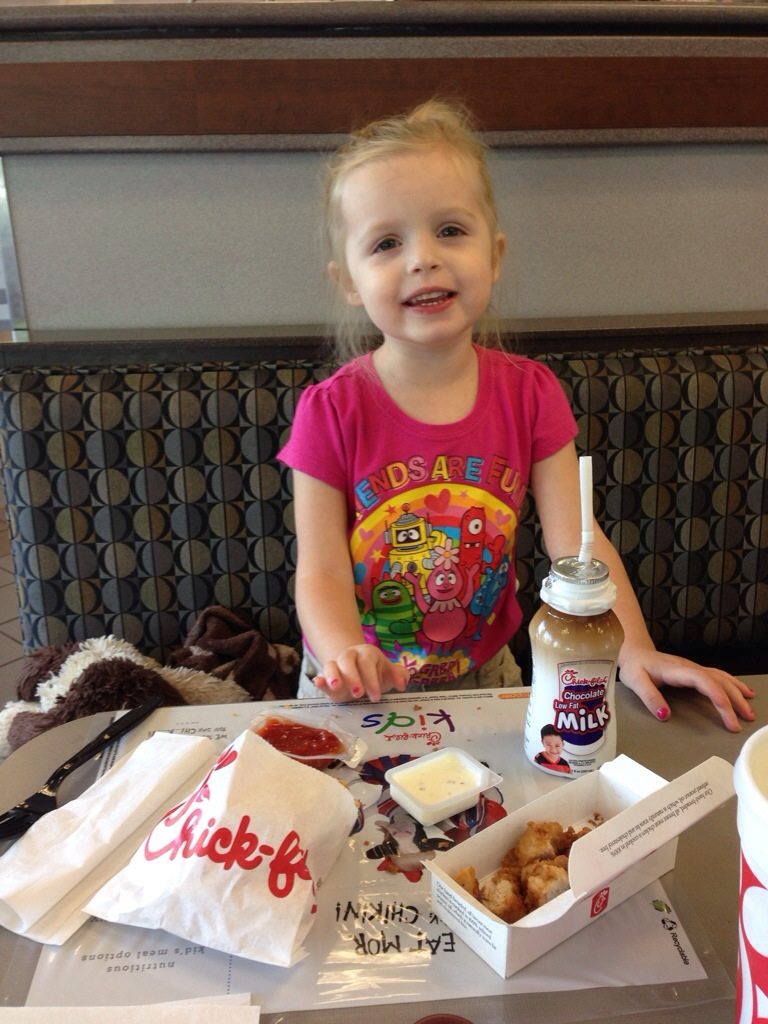 and breakfast with this girl. and her chickens. and pooh and tigger. her fan club. when i posted to instagram, i expressed some concern with her putting her chickens in the front row to watch her eat her eggs. creepy.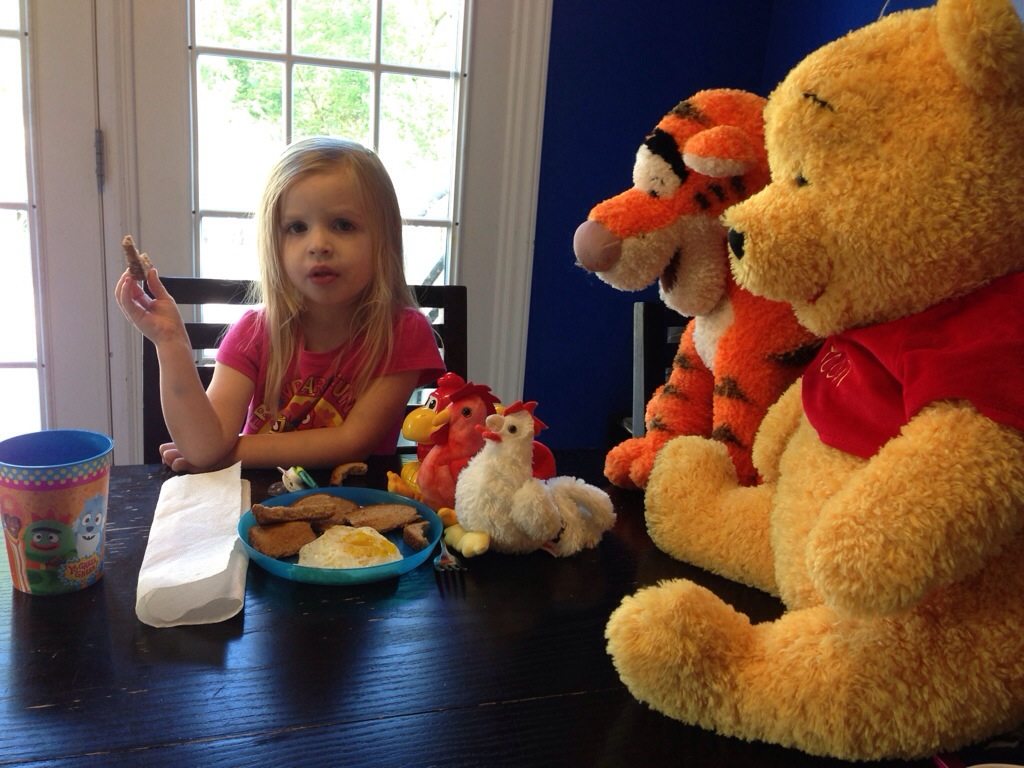 the artist in action.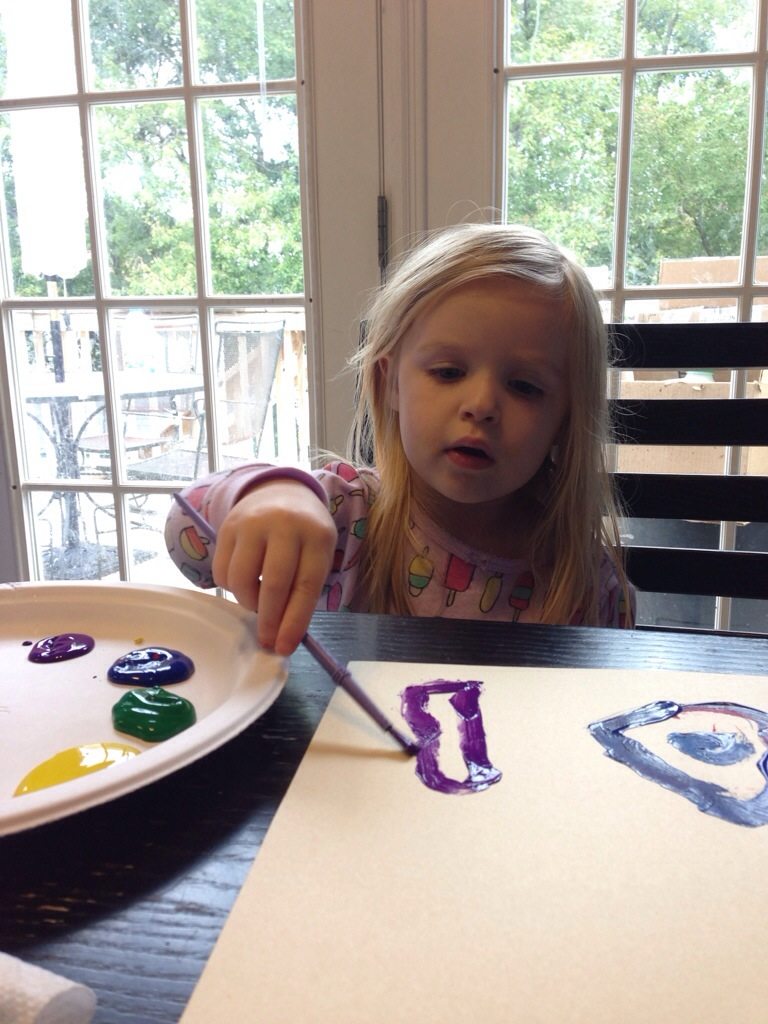 two weekends ago, we went to a toy story themed birthday party for this kiddo. (shira. she's three. and anna's pal. and, more importantly, her mom is my pal.)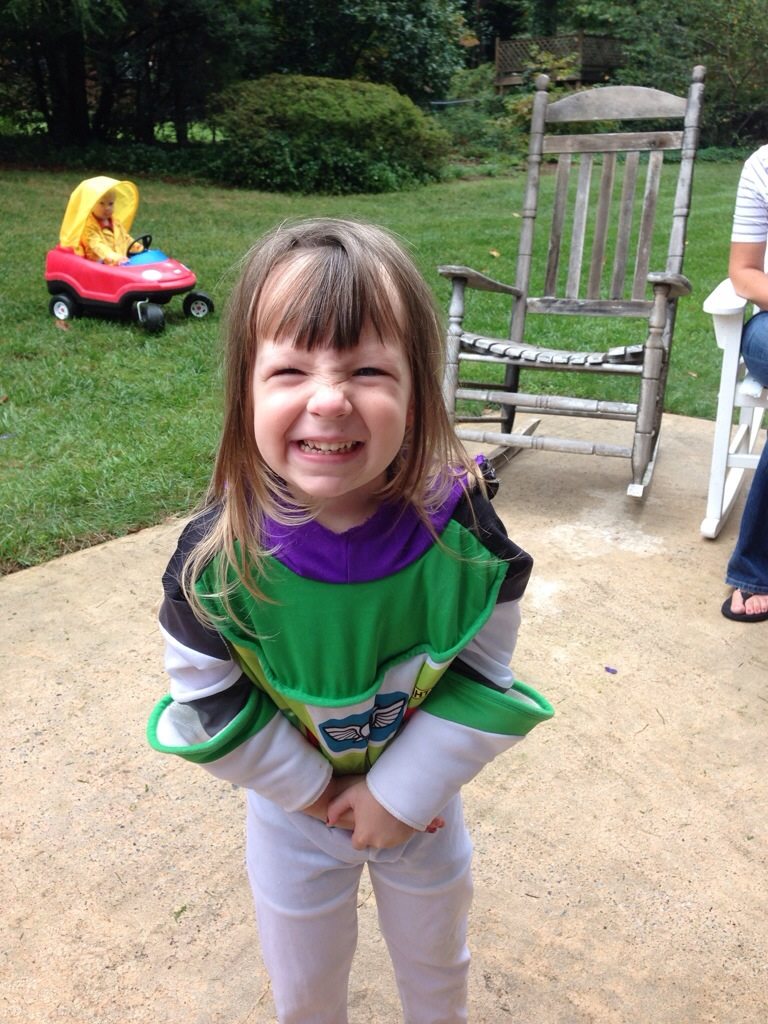 anna hasn't really gotten the toy story bug, but isaac had it, so we pulled out some old woody jammies of his and she wore the top and looked super cute, if i do say so myself. the hat was a prop for the bday party photo booth.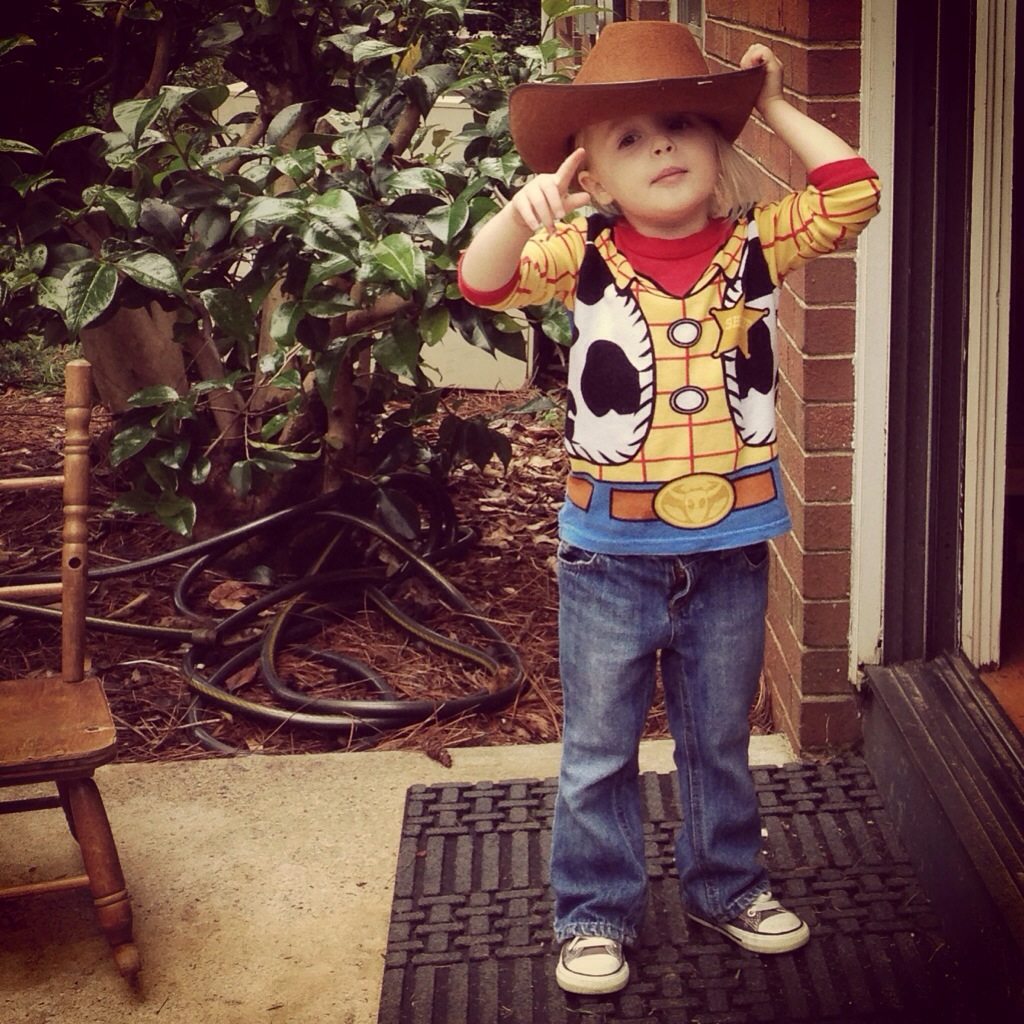 can you stand it? i can't…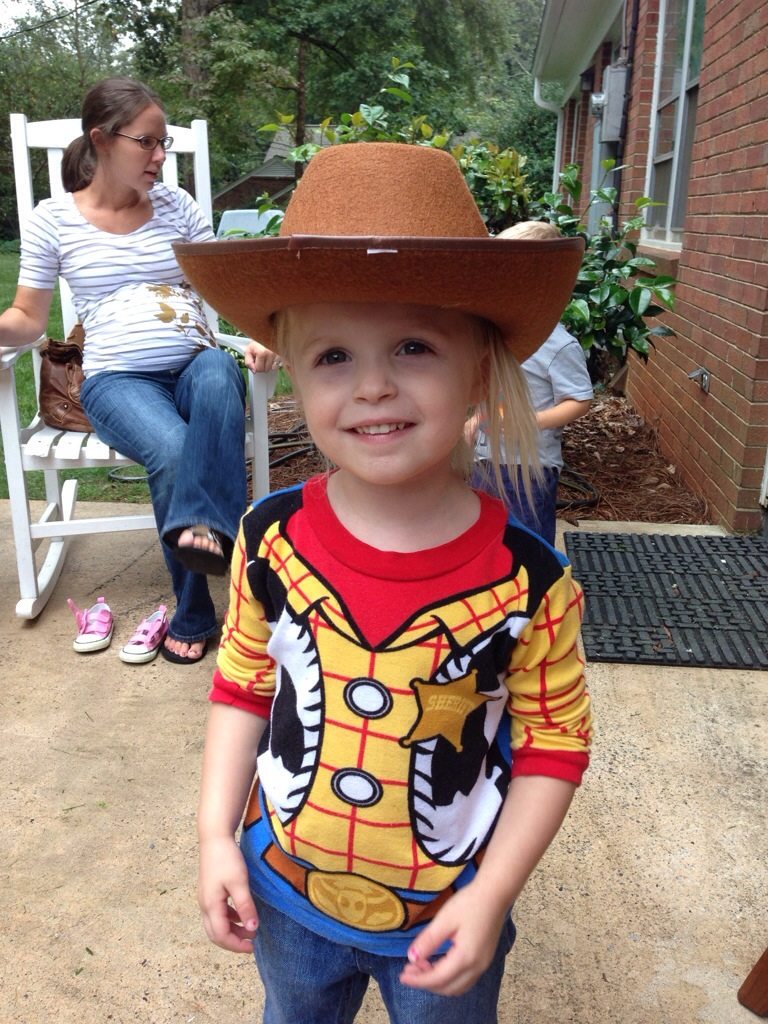 amanda made mr. potato head cookies for the kids to decorate with cute little fondant decorations. they had so much fun. anna is a perfectionist.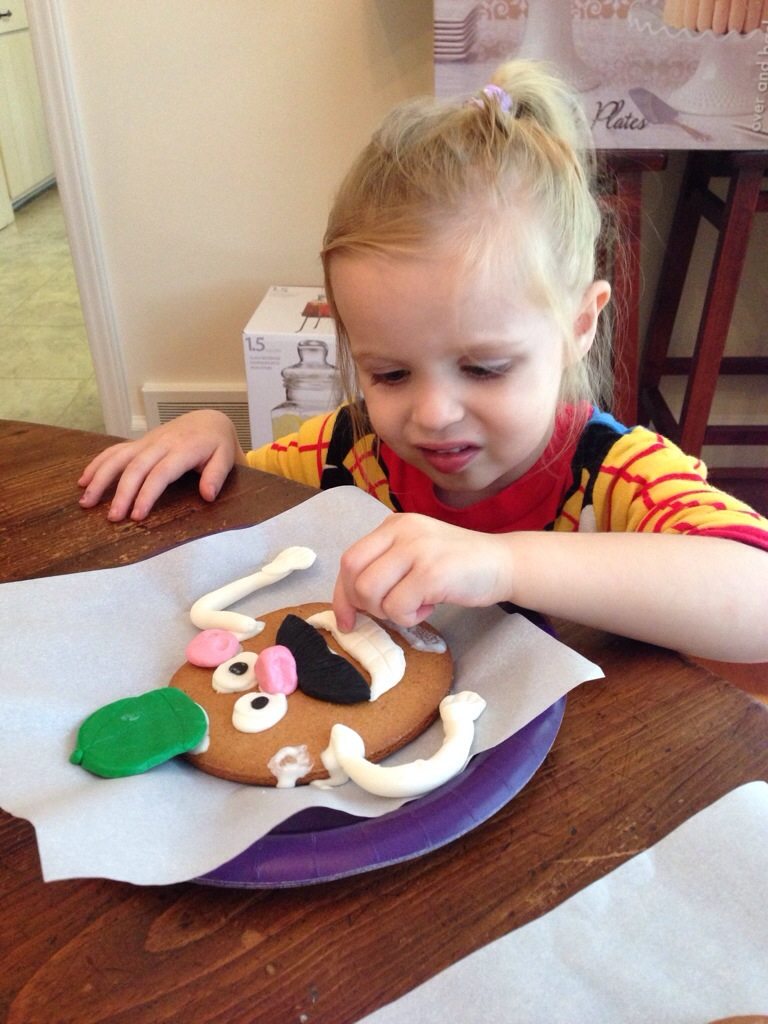 isaac is rolling along in school. he has to read every night and we try to mix it up some. every now and then, he is willing to read out loud to anna, who loves it. and so do i. (please note: she's wearing buzz lightyear pajamas that we also pulled out when we searched for woody. they are size 6. doofus.)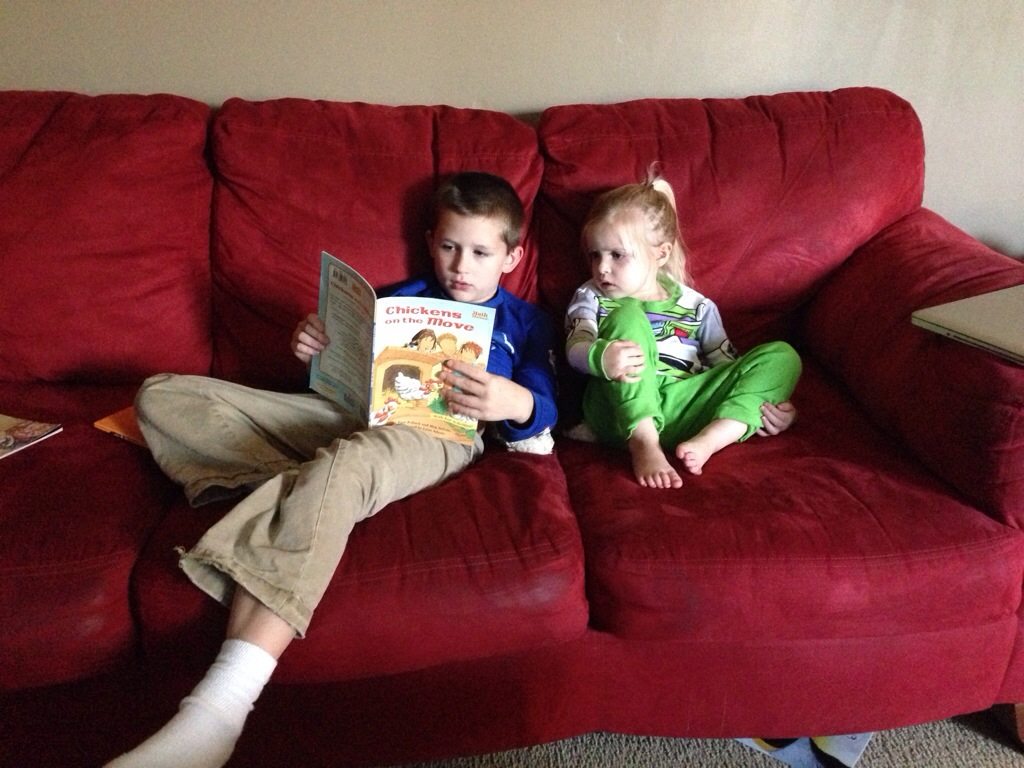 in my last post, i was pretty bummed because i had failed my one hour glucose test and had to go in for the three hour version. well, that happened. it's much worse than the one hour test. they draw blood before it and then every hour during the test. the drink is twice as strong and horrible. and by the end, i was all shaky and clammy. i did bring a craft to work on (for isaac's class) and ran into two former students from me teaching (coaching) days, which was really cool. oh. and i passed!!! so exciting!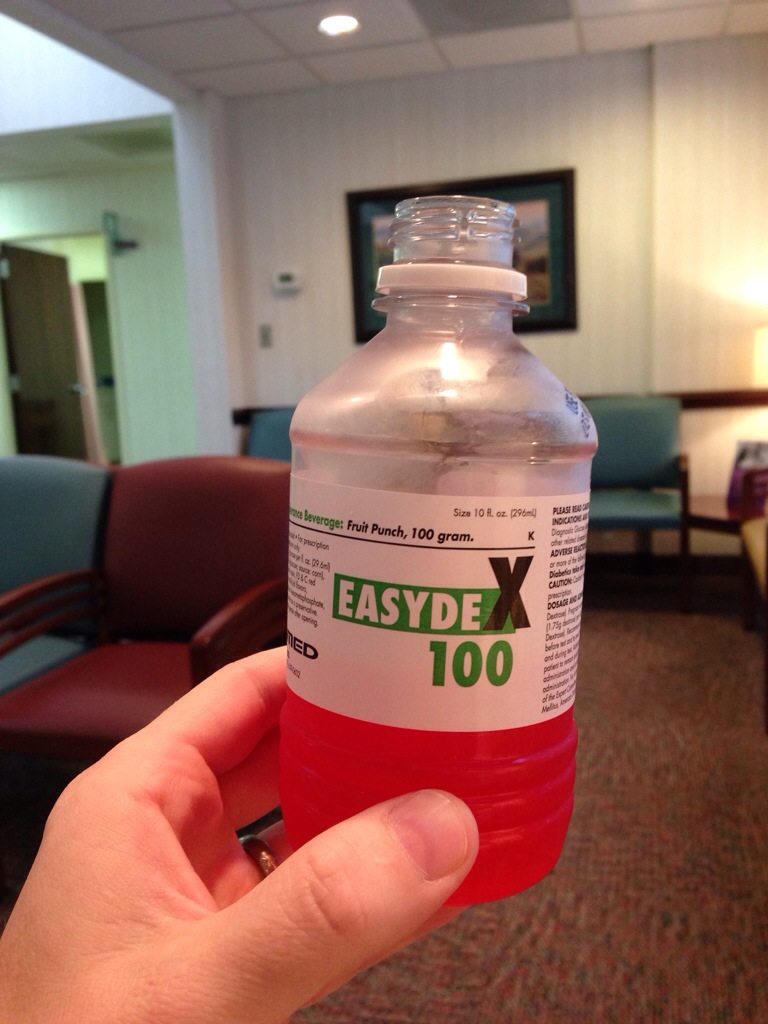 derek won't be excited about my posting this, but i thought this picture was pretty funny of him and his mini me. playing video games. 🙂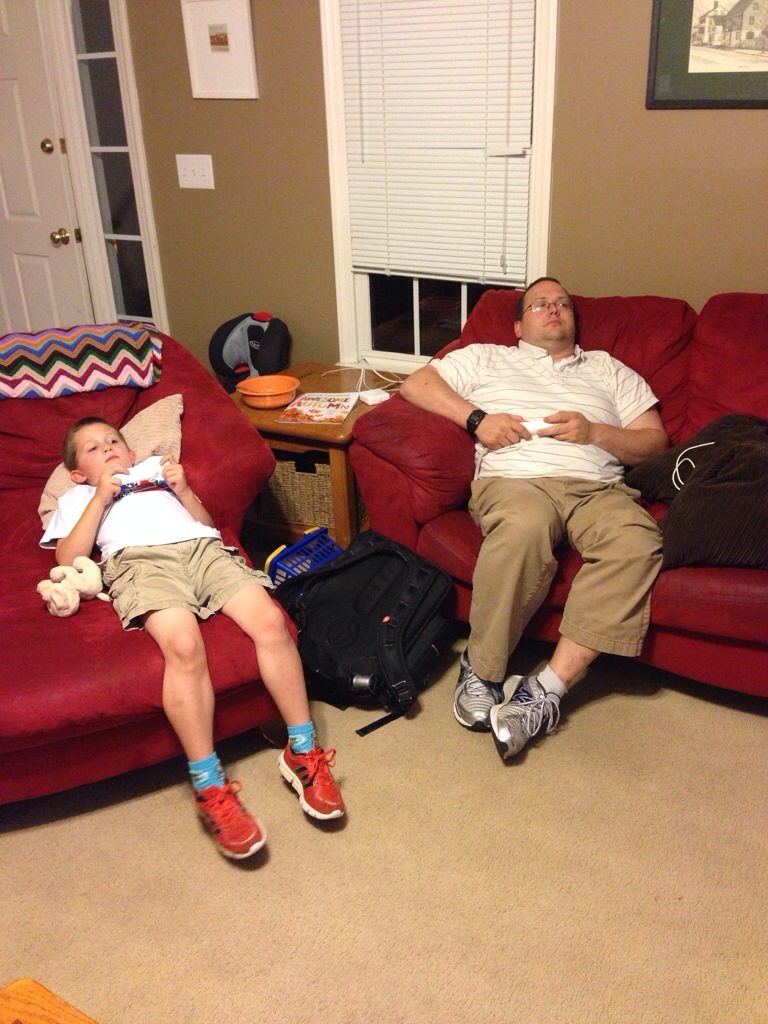 last friday, isaac's class had "johnny appleseed day". we brought in some different apples for them to try and vote on (granny smiths won, but ike likes pink ladies!). we did a little craft (that i assembled on the doctor's office waiting room floor). and made some caramel apples and had apple themed snacks. and, this dude dressed up like johnny appleseed and visited the class. awesome.  (also, you can see the apple stamp banner craft on the desk.  isaac left his in the car pickup line. punk.)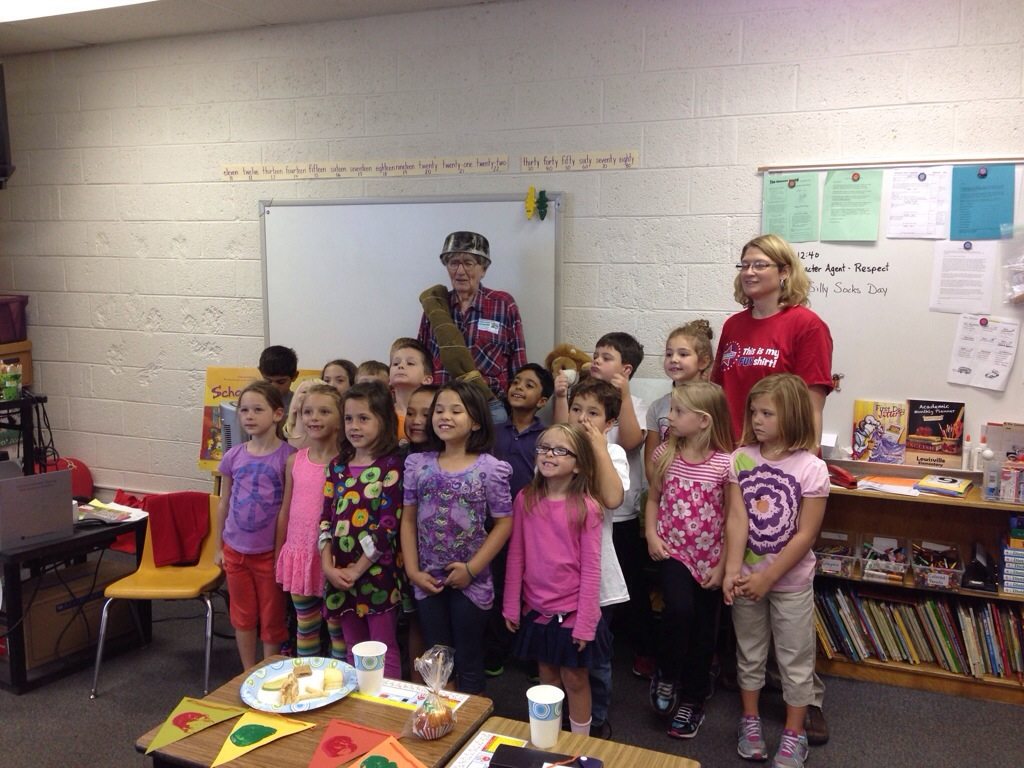 anna and i decided to make pumpkin chip cookies. the best part was that i can eat the batter (because it's egg free and won't kill my unborn baby). but, then, tragically, i decided i don't love pumpkin anymore.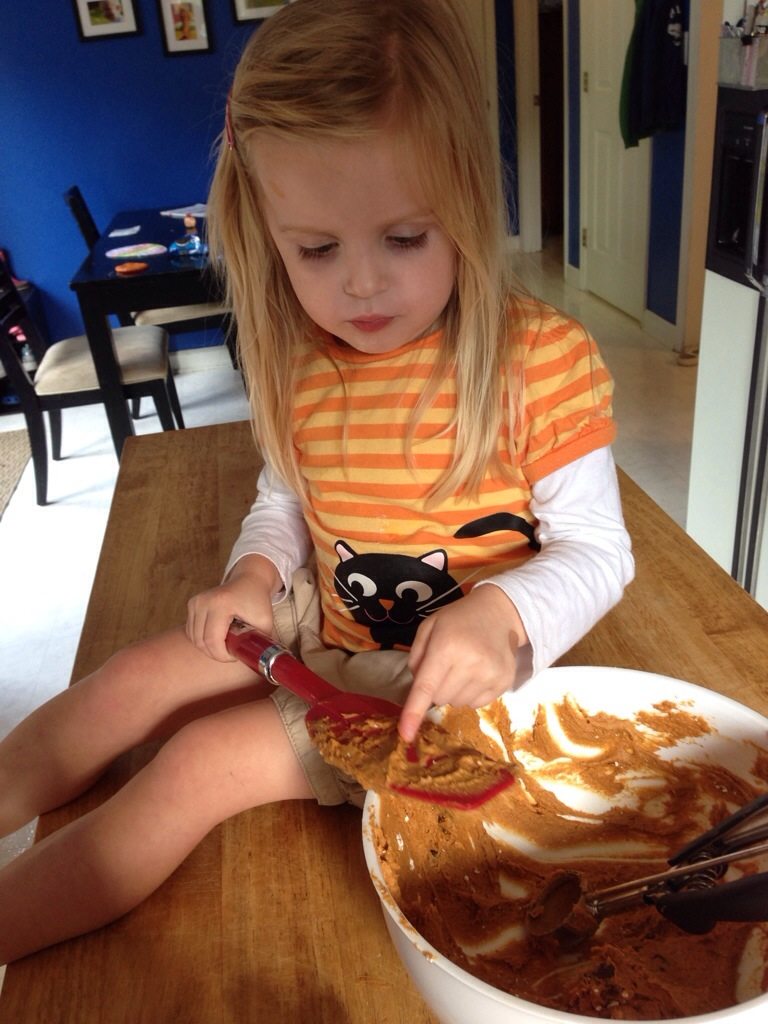 this week, we went to lunch to celebrate the fourth birthday of our pal graelyn. she chose mexican, which was ok by us. then the bday girl and her brother and anna ran rampant for a bit.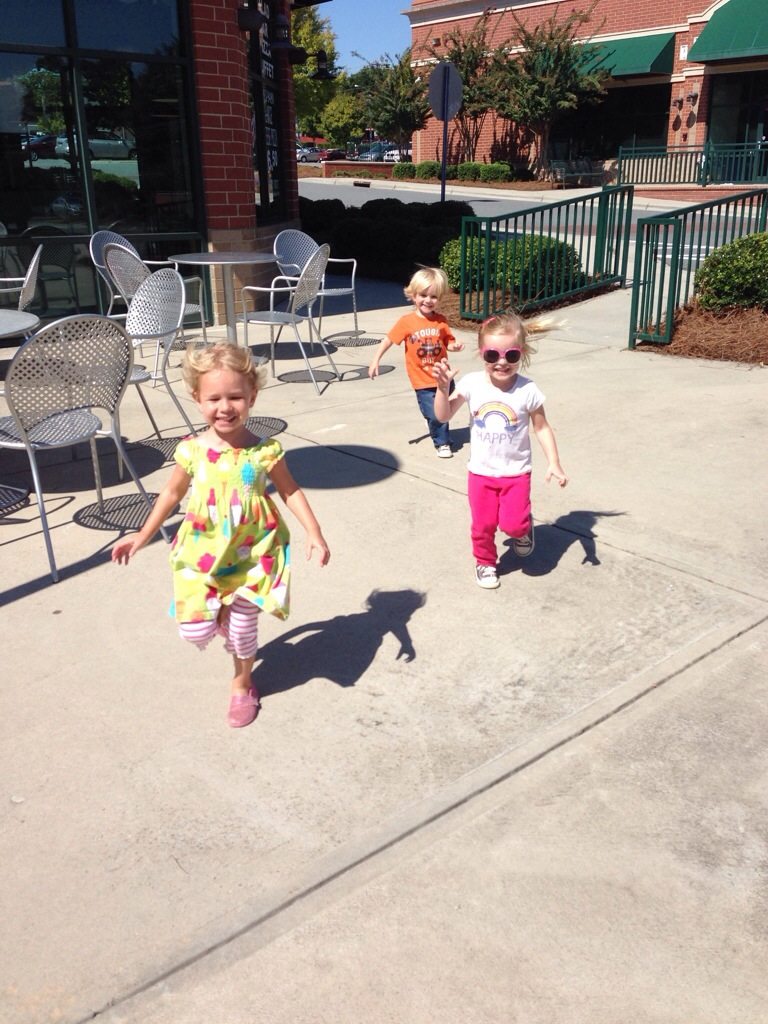 but, i did take this awesome picture of the three goofballs.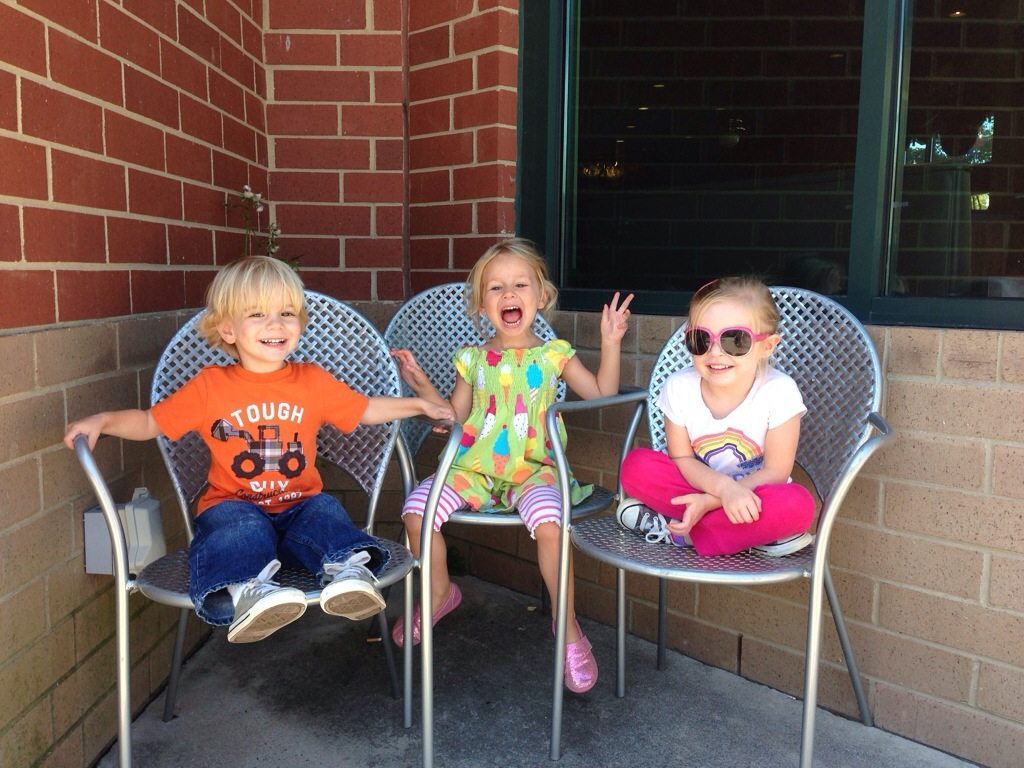 yesterday, isaac's school had the final event of a week and a half long fundraiser they've been doing. the kids have been collecting pledges towards a fun run. and yesterday they fun ran. anna and i went up to watch. they had the kids all pumped up!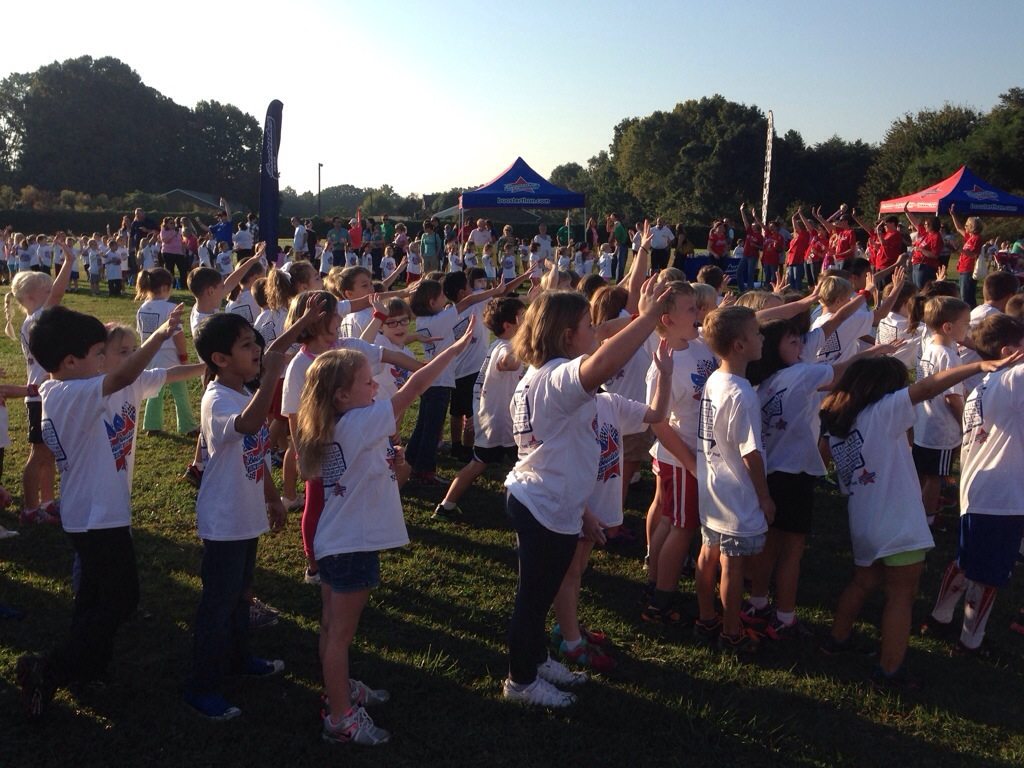 isaac did great. i thought he'd last about 20 laps max, but he ran 35.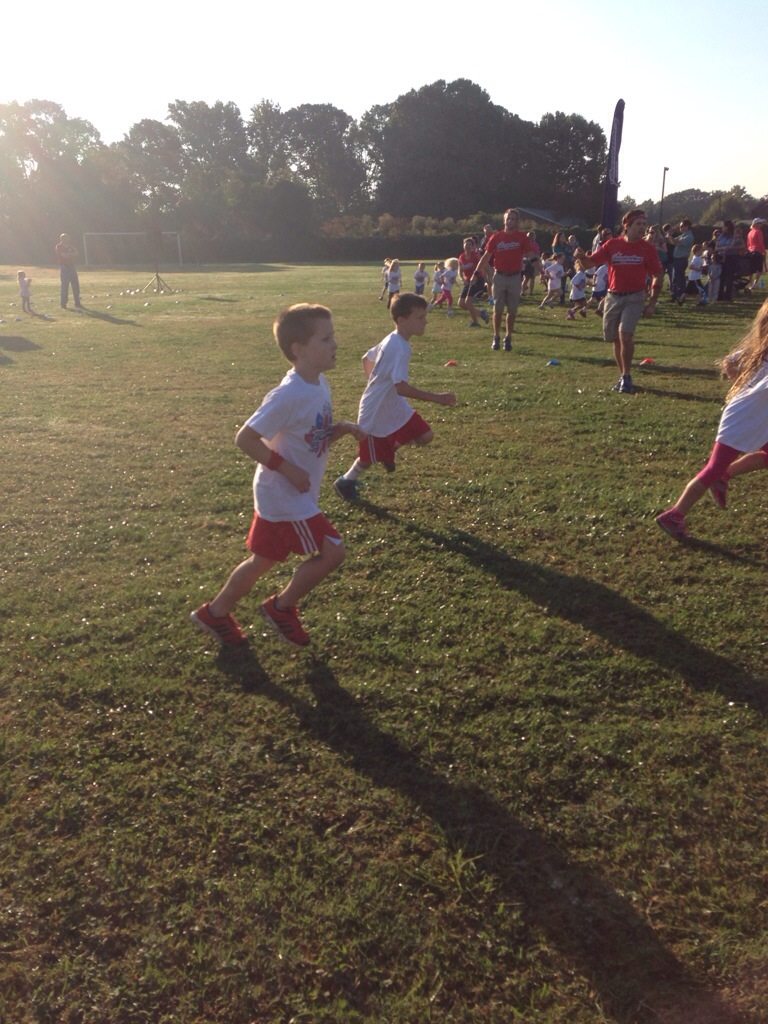 well, ran and walked. and skipped and limboed and danced.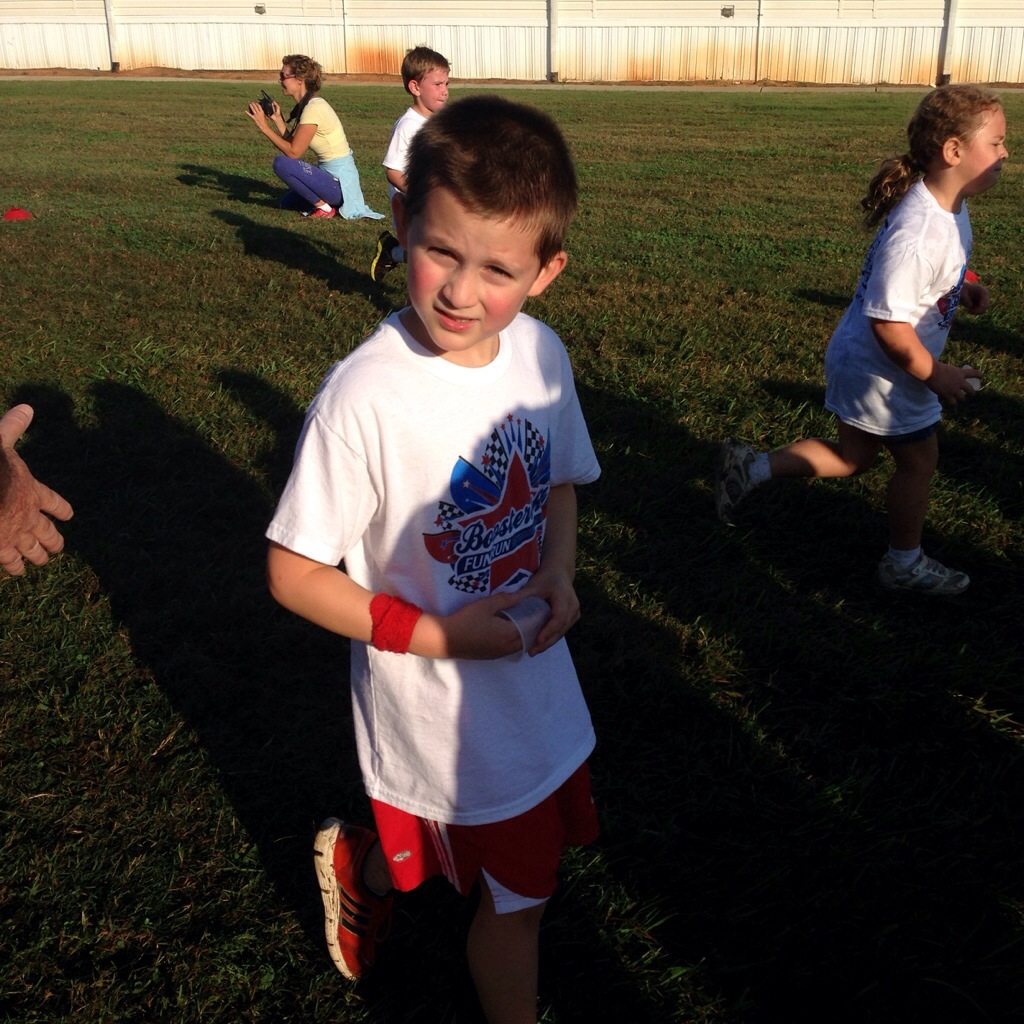 after standing outside for an hour watching her brother run in circles, we thought a donut was in order. and obviously it was the pink one with sprinkles. 🙂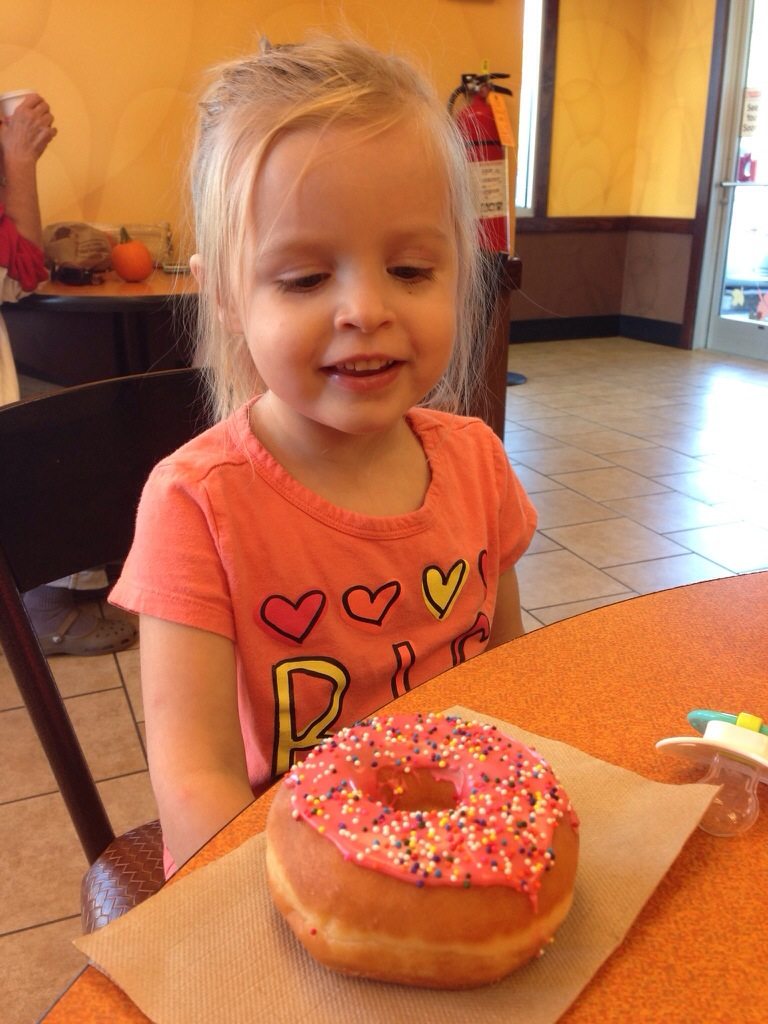 in other (non-picture) news…
i'm over seven months in to this pregnancy thing. two left. seems like forever and will go by in the blink of an eye, i'm sure.
i've completed my tour of duty watching the girls. it's just me and anna by day and we are making the most of it. relaxing. lounging. even taking an occasional nap! it's a nice break as we get ready for lidkid 3.0 to hit the scene.
um. that's all the news i guess. see you next time!