warning. i think there's 33 total pictures to document.
starting off with this knucklehead.

valentine addressing. (side note: based on the loot isaac brought home, he was the only kid that didn't give out a pile of candy. just tattoos.)

the valentines day party was postponed, however, when this blizzard happened.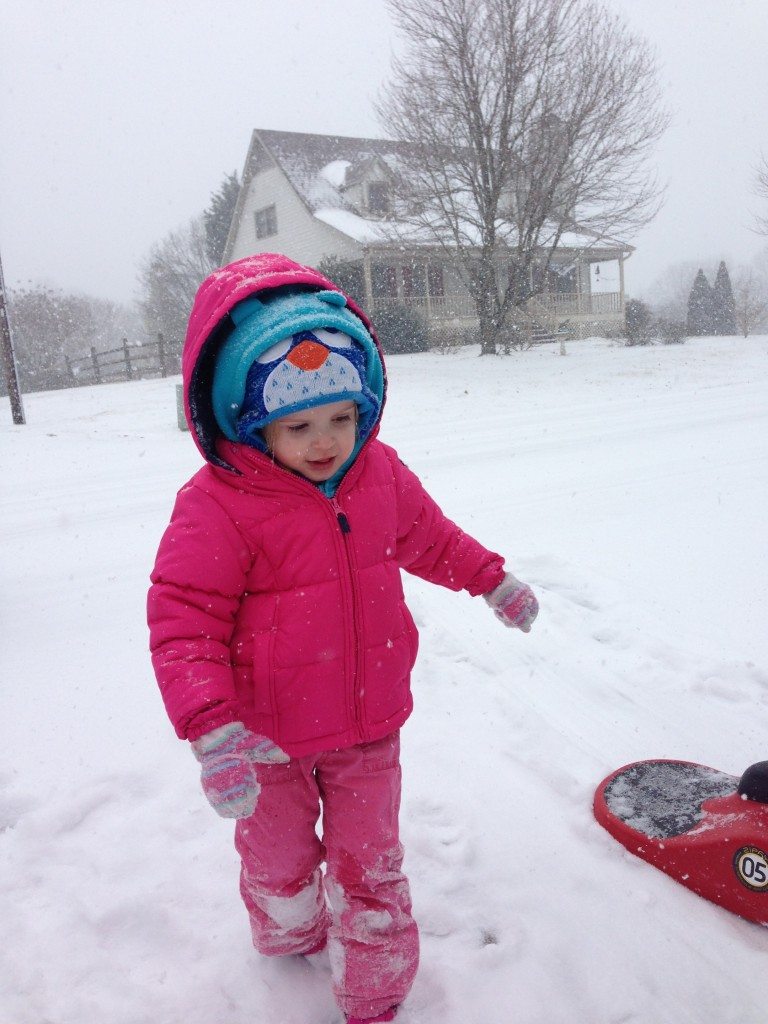 the kids raced over to the neighbors, who graciously shared their new sleds with us, and sled their little hearts out.

it was seriously legit snow. more than i've seen in my 14 years in north carolina. anna was a sledding professional.

also, after the previous dusting, all she's talked about is making a snow angel. so, this was her chance at redemption.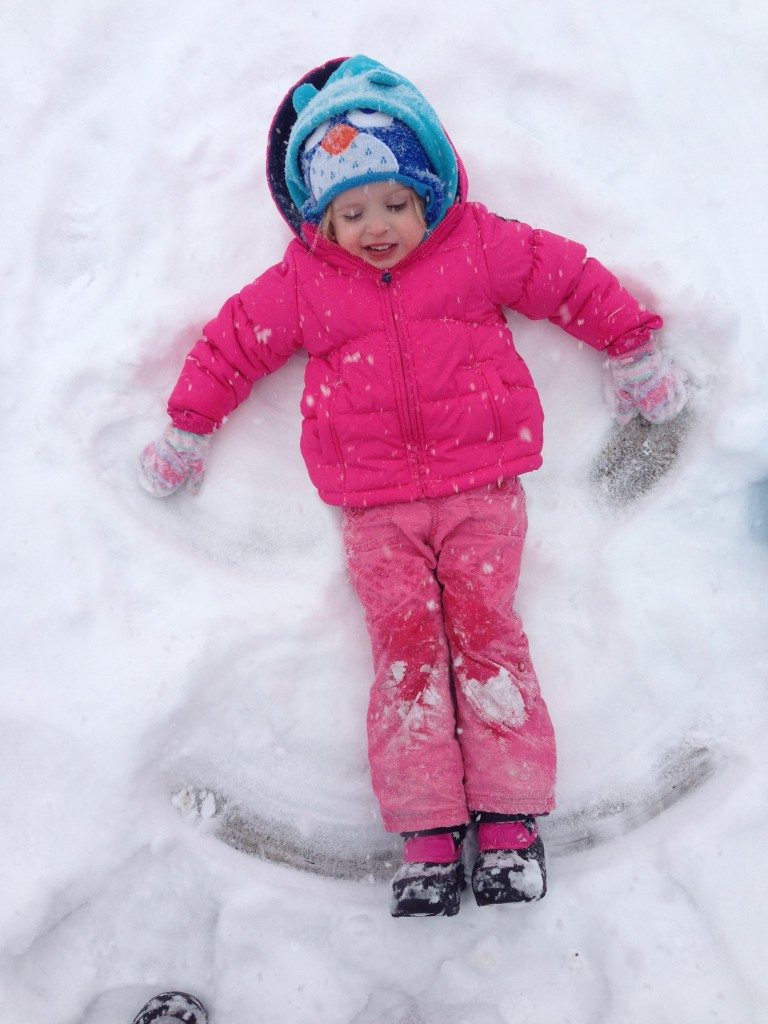 for the first day of snow, it was super powdery and not great for snowballs or snowmen. but, the second day brought big fat wet snowflakes and we headed back out. this time, hazel joined us.

isaac got right to work on his own snowman.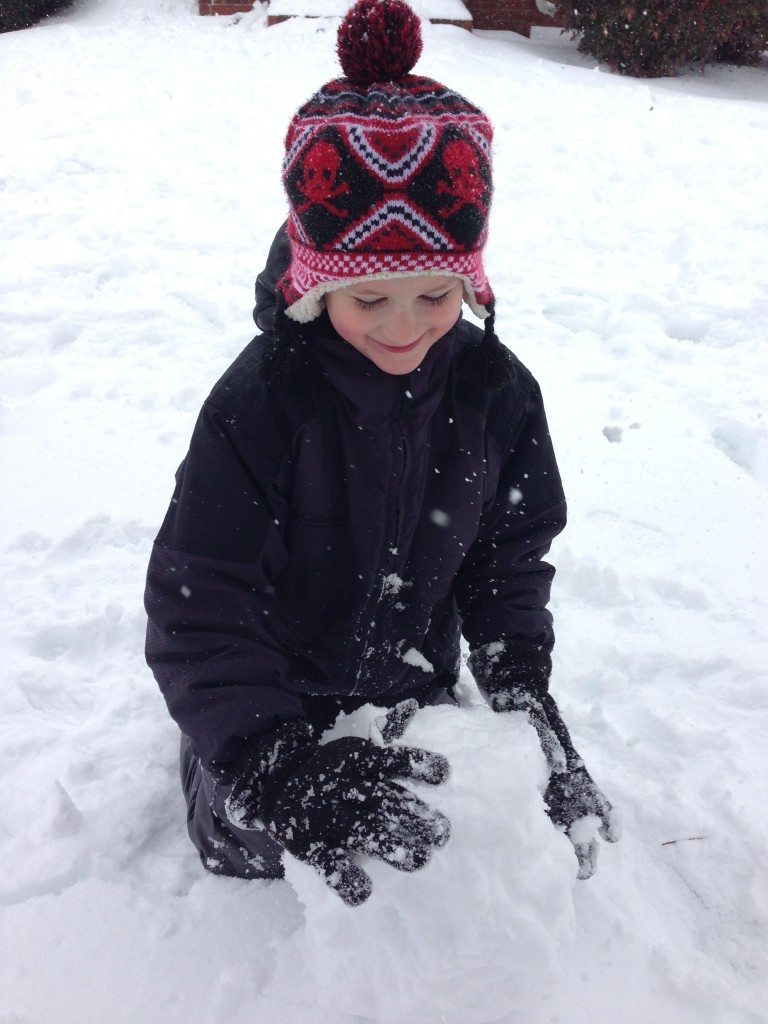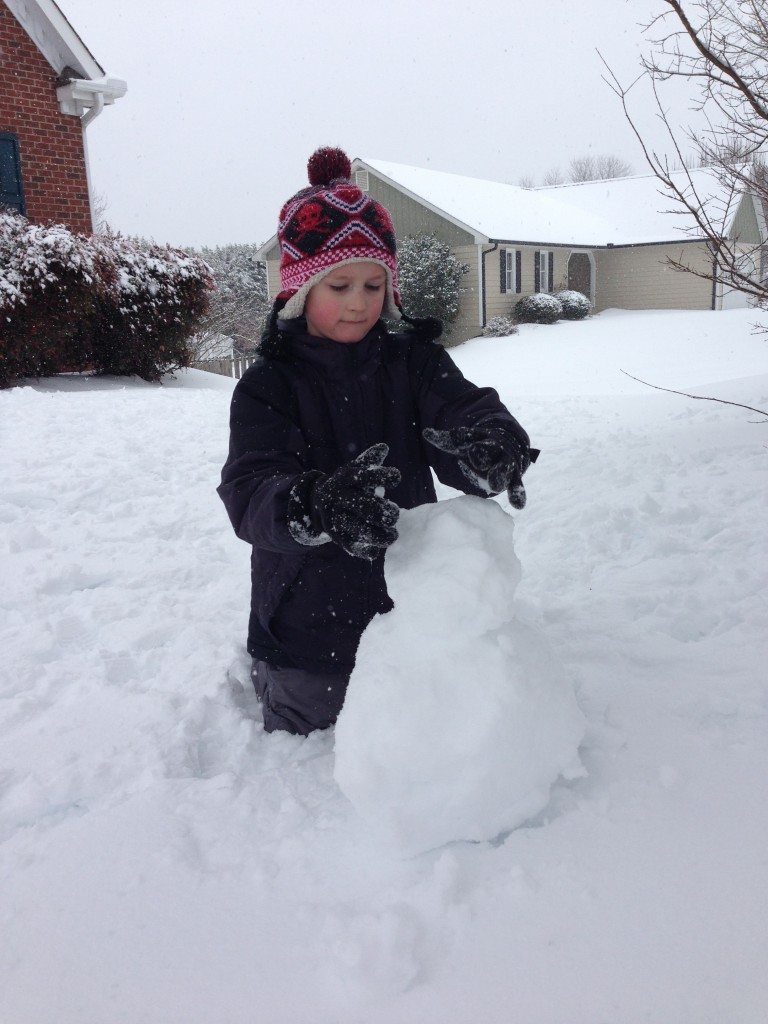 our house looked cute amidst the snow. and anna and derek built the big snowman. we even had a carrot!

derek helped isaac build a mini igloo. so fun.

since there was no school on valentine's day, we took the opportunity to have a valentine's themed breakfast. heart shaped bacon and pink pancakes.

hazel even got into the valentine spirit, sporting this onesie scored by my friend jude at a consignment sale. special thanks to whoever paid full price for it, so that we could get it for next to nothing for a one time wear.

i got some sewing time in, while derek manned the battle station, and knocked out this quilt top for a baby on the way in a few weeks.

hazel and lucy doing tummy time together.

oh you know. just a picture of a baby on a quilt.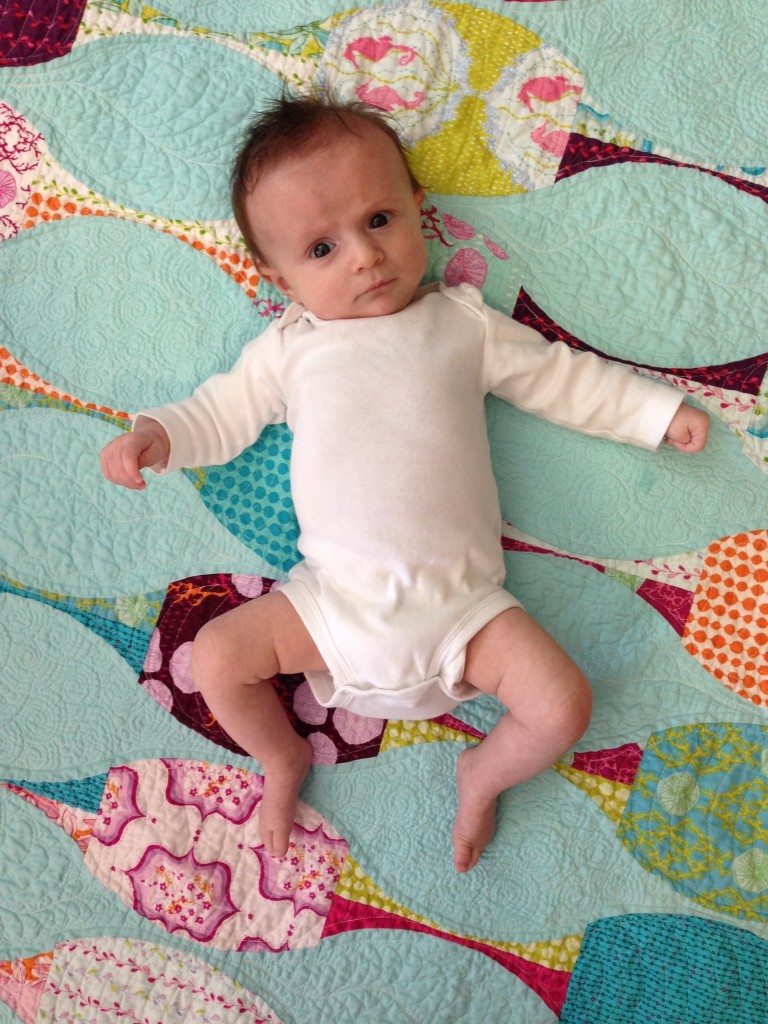 isaac's valentine art craft. i love it. but he doesn't want to give it to me.

mustache washi tape and the baby. i had to.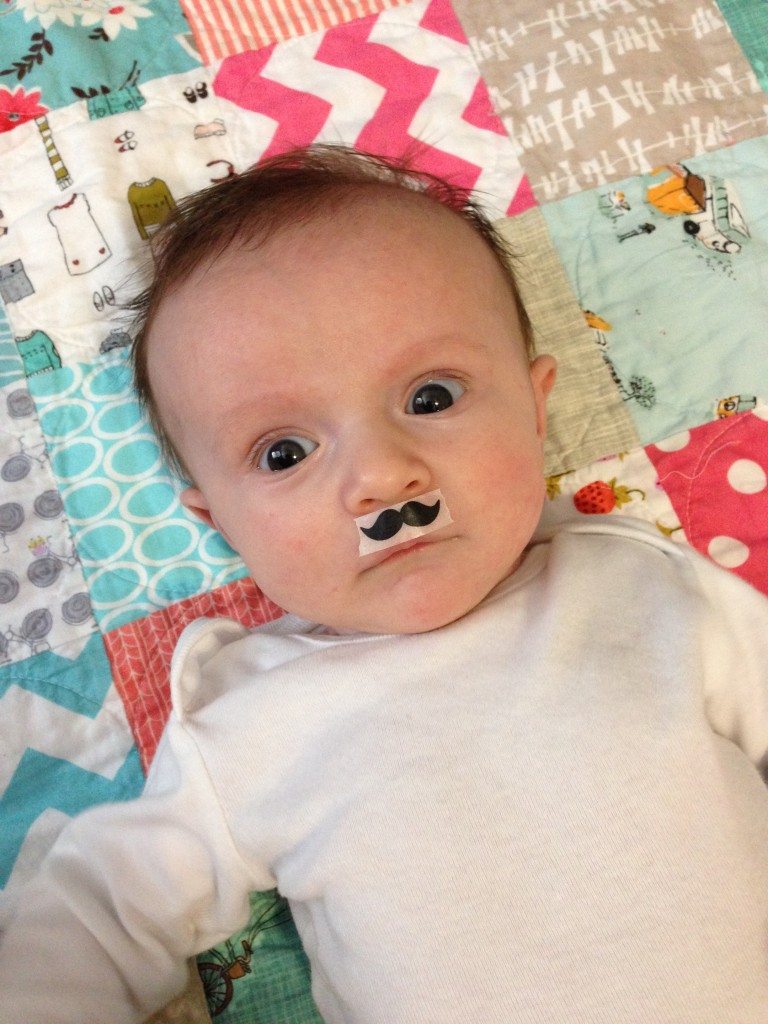 isaac is still in love with hazel. he loves to hold her and talk to her. and watch pokemon with her.

the pretty colorer.

my mom and brother in law, eric and niece, eliot rolled into town last wednesday. the weather was glorious while they were here. and since they came from negative temps, we spent a lot of time outside. eliot and anna got to work playing.

we finally went to see the lego movie. it was so good. the kids loved it.

movie night on the floor with gramma.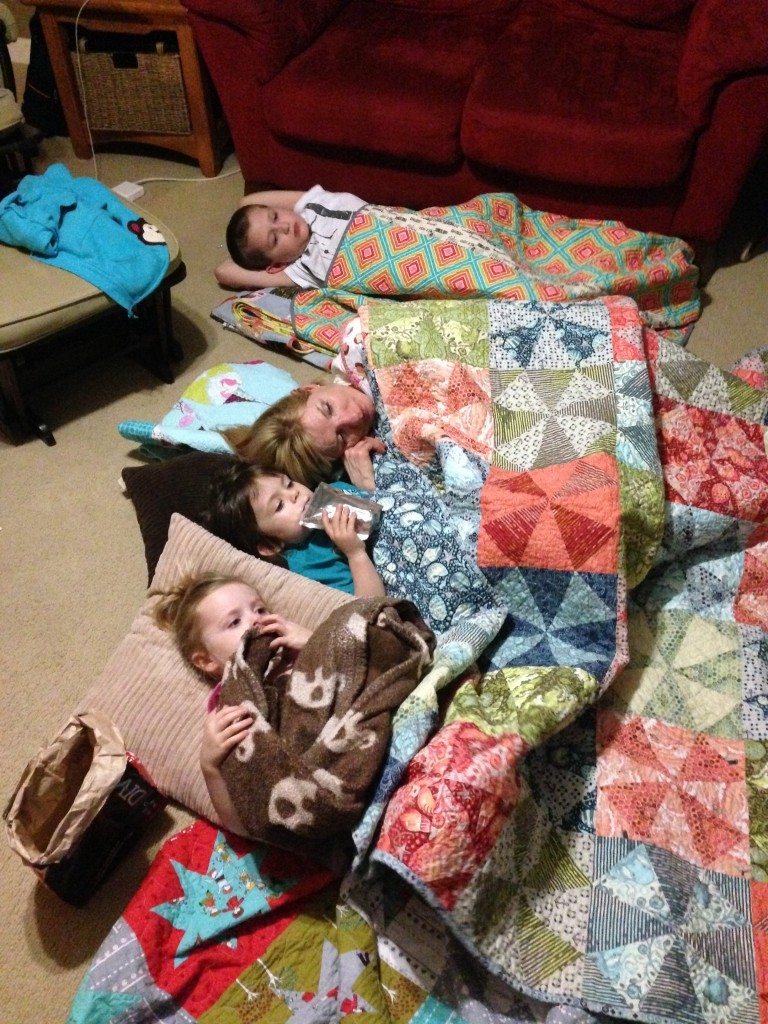 hazel went for her first walk. she loved it.

anna went for a million walks with my mom. that kid is a pedaling fool.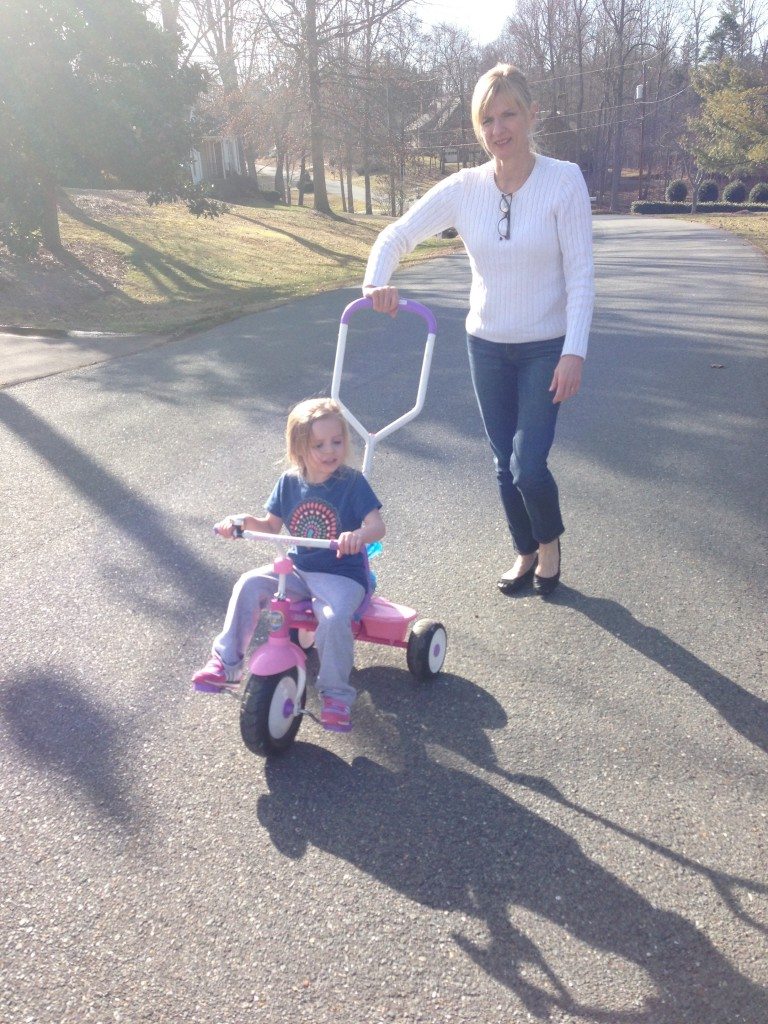 we made pizza one night. it was a total flop. but we managed to get a picture of gramma and all of her grandminions.

campfire. i didn't get any good pics. this was the closest to being good. anna and her "raw" s'more. she was not interested in a roasted marshmallow or melted chocolate.

on monday morning (of this week, i'm almost all caught up!), everyone left. and things were very quiet. back to just me and anna and hazel. hazel did a little self admiring during her tummy time.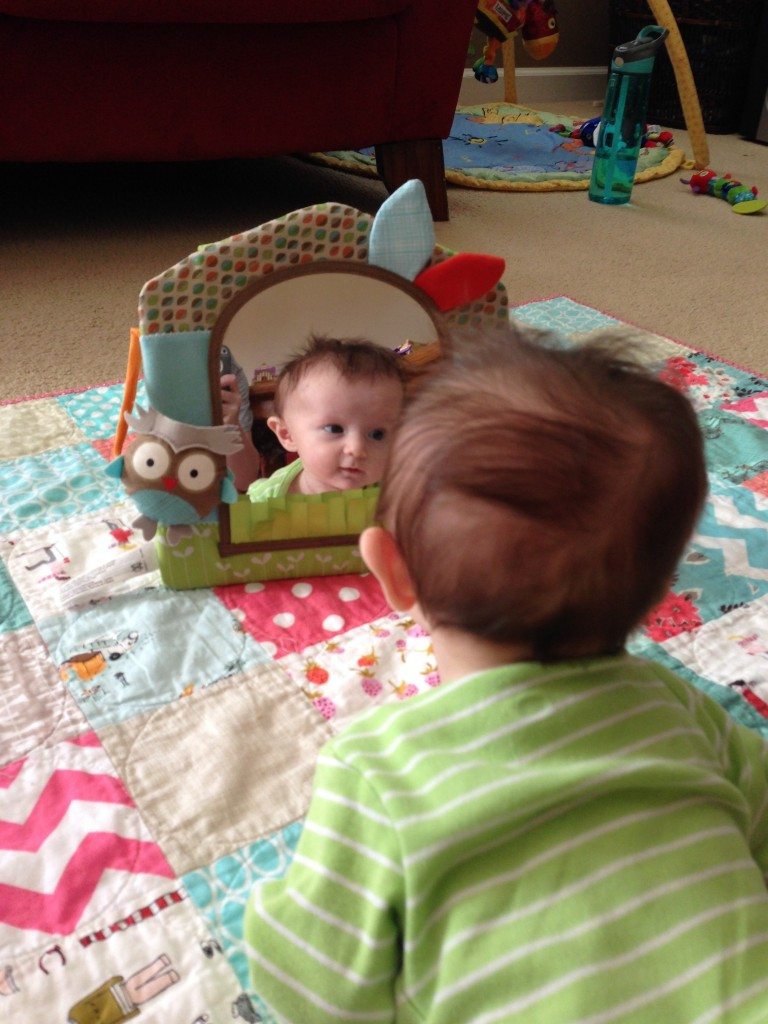 and we took some pics. because i bought this lime green onesie at the thrift store. that's pretty much the only reason.

anna needed a few stolen naps to catch up on her sleep and all of the excitement of the visitors.

sisters. 🙂

i had my quilt guild meeting on tuesday night. it was my first since hazel was born. we missed december because of christmas and then january because of weather. hazel came with me. she was a disaster for the first half. but then fell asleep, thankfully. anyhooooo… the folks at my guild collaborated to make me this super amazing awesome beautiful rainbow robot quilt for hazel!!

here, you can see the robot, quilted in (under hazel), by my friend and super talented quilter, kelly.

i was blown away. i might steal it for my own!!
anyhooooo…
that catches me all up…
today, i'm hitting up the local christian book and homeschooling megastore to figure out how to proceed with isaac next MONDAY! oh my. tomorrow is his last day. we're heading in with cupcakes for the class, to say goodbye. sad. but, good.
have a nice day!!