this past saturday was our 11th anniversary. so, obviously, we packed the kids up for a hike and an overnight trip in asheville.
derek had found a short little kid friendly hike online. not much elevation change. cool rocks to climb on. and a waterfall. so, off we went, to toms creek falls…
firstly, we snapped a couple of family picks at the trail head. before anyone became miserable and/or injured. me and the posse.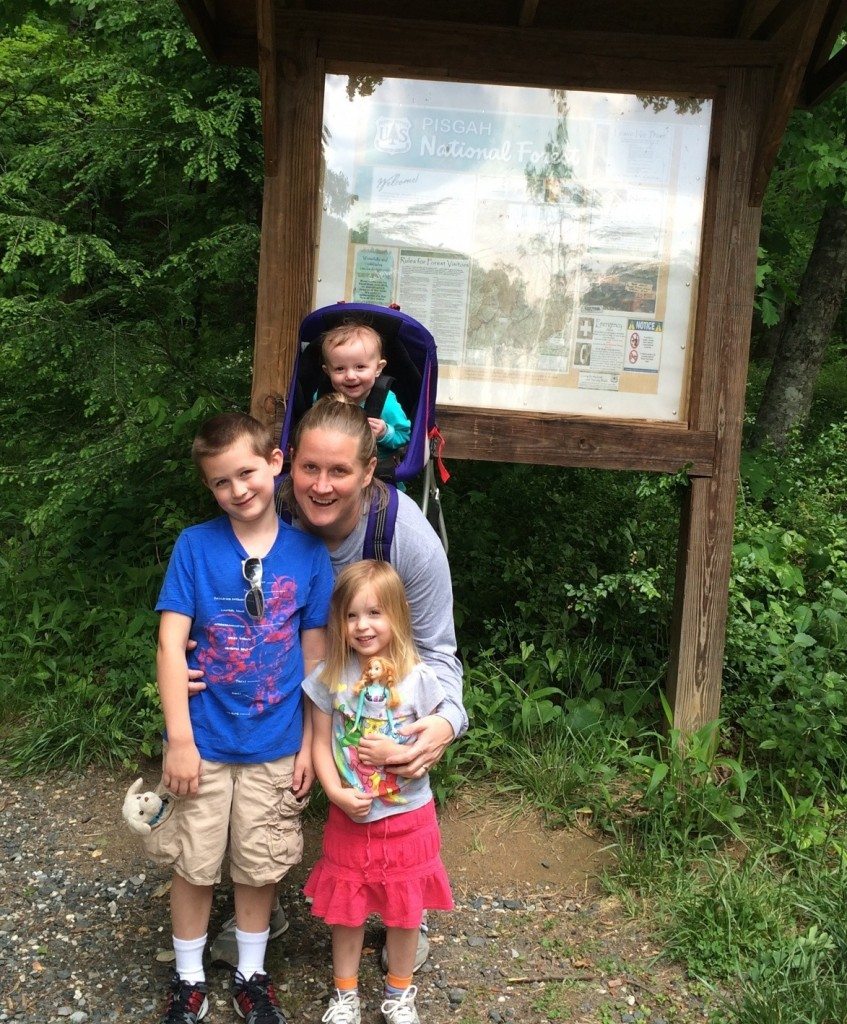 derek and some of the posse.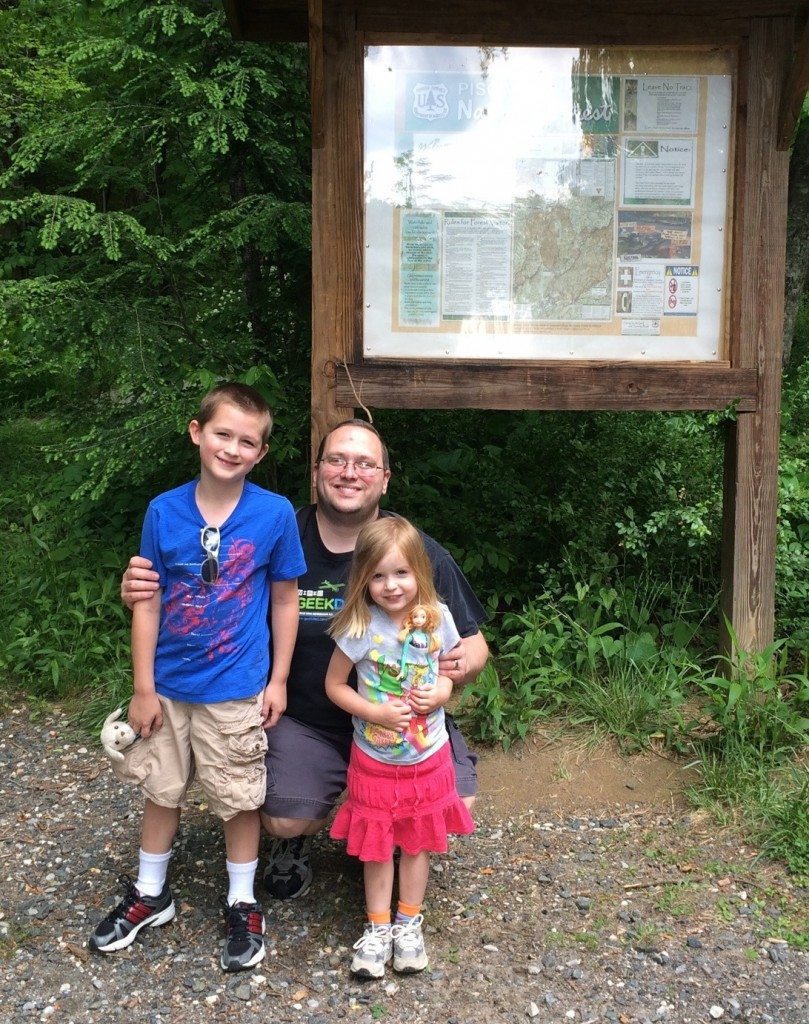 anna. and princess anna in her "carrier". knucklehead.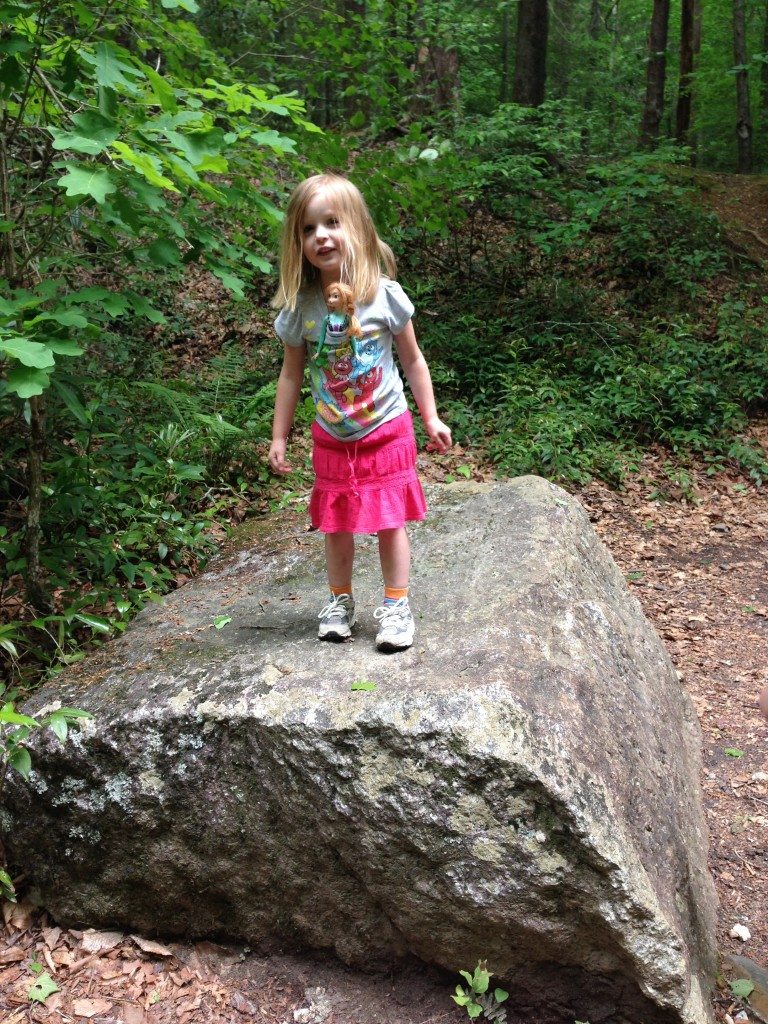 a hazel and mom selfie. my expression is terrible. but it was the best pic of hazel i was able to obtain selfie-style.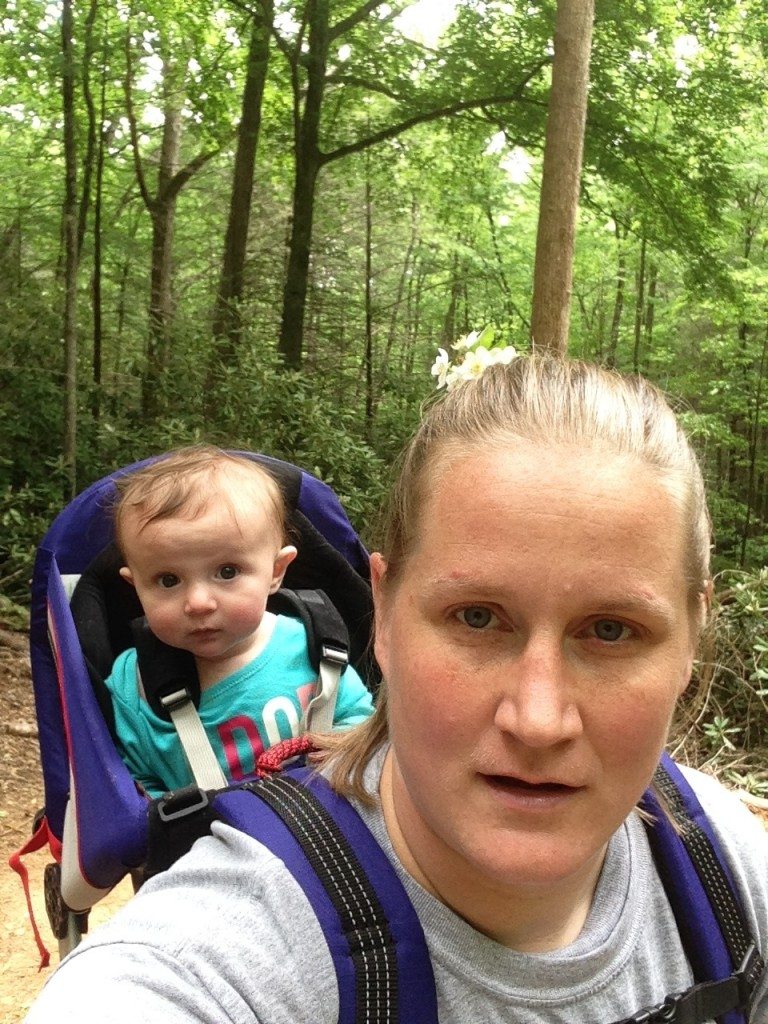 at the bottom of the waterfall.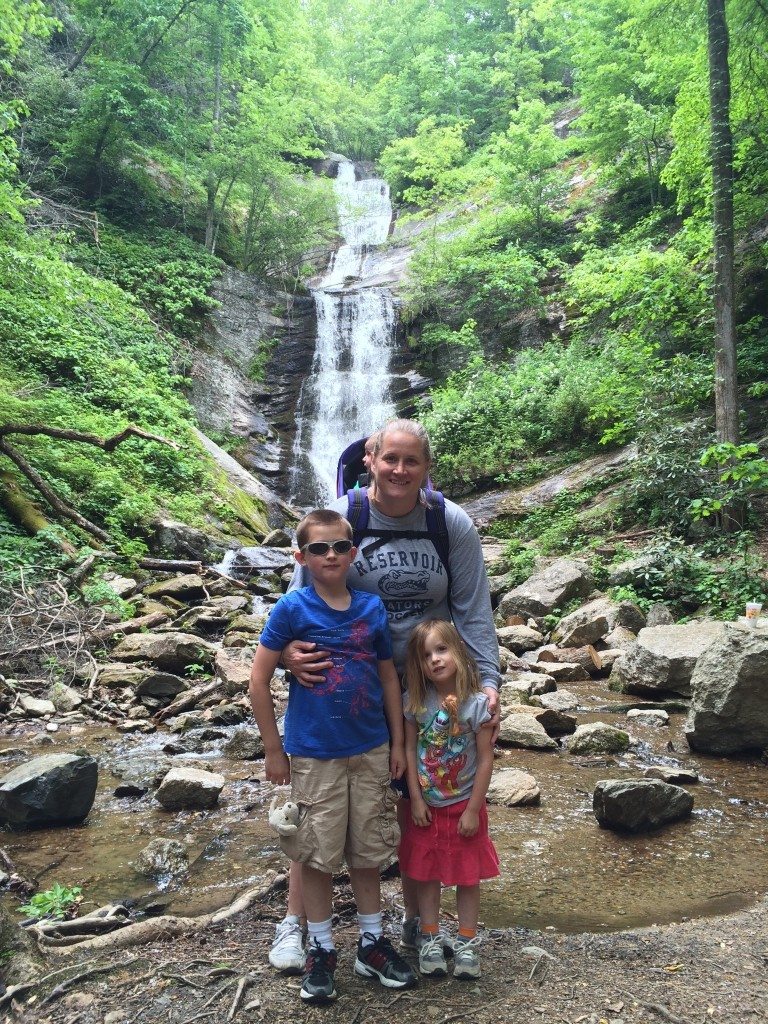 proud hiker-rock-hopper boy.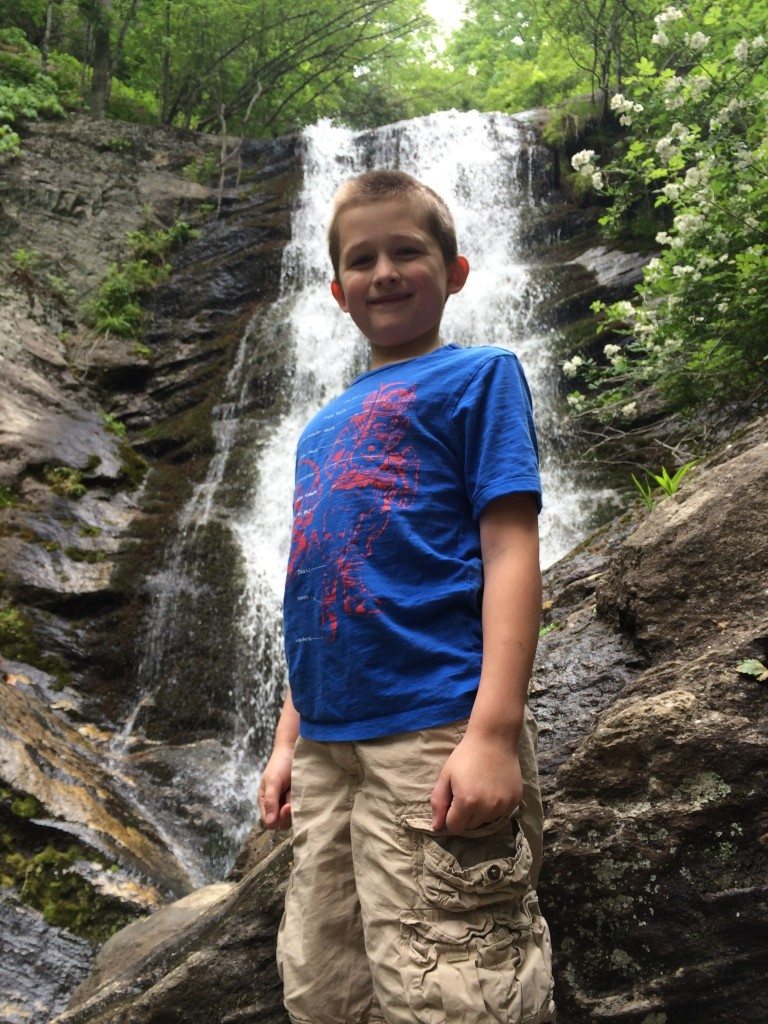 derek and the older two were able to go a bit further than me and my backpacked baby.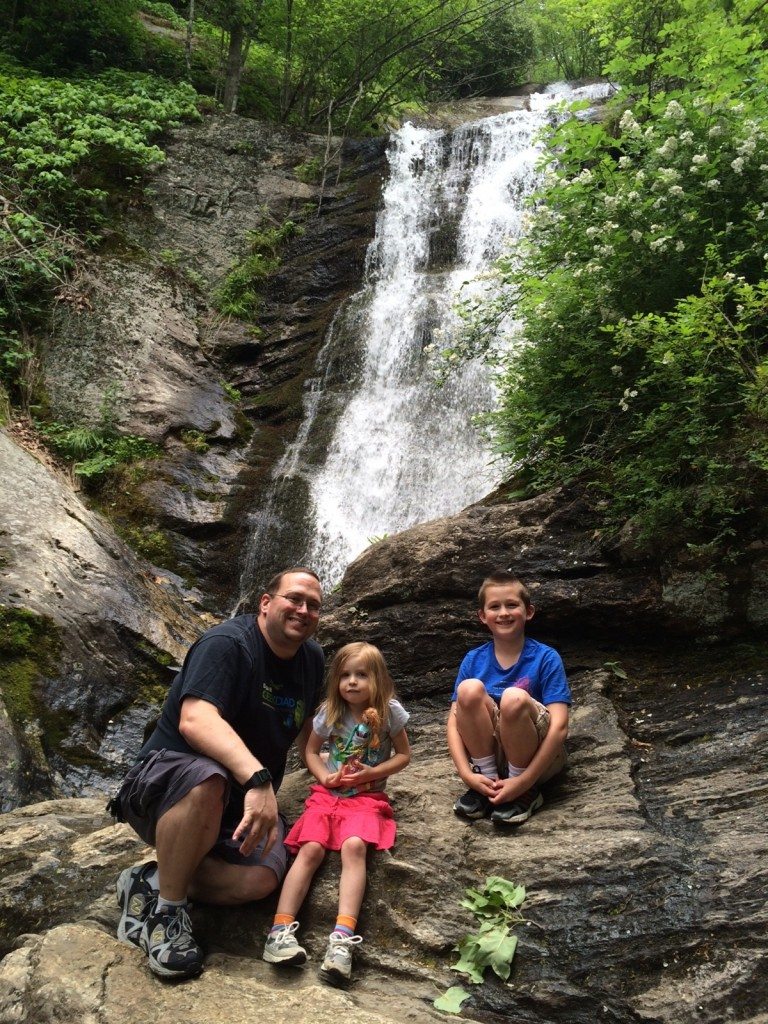 🙂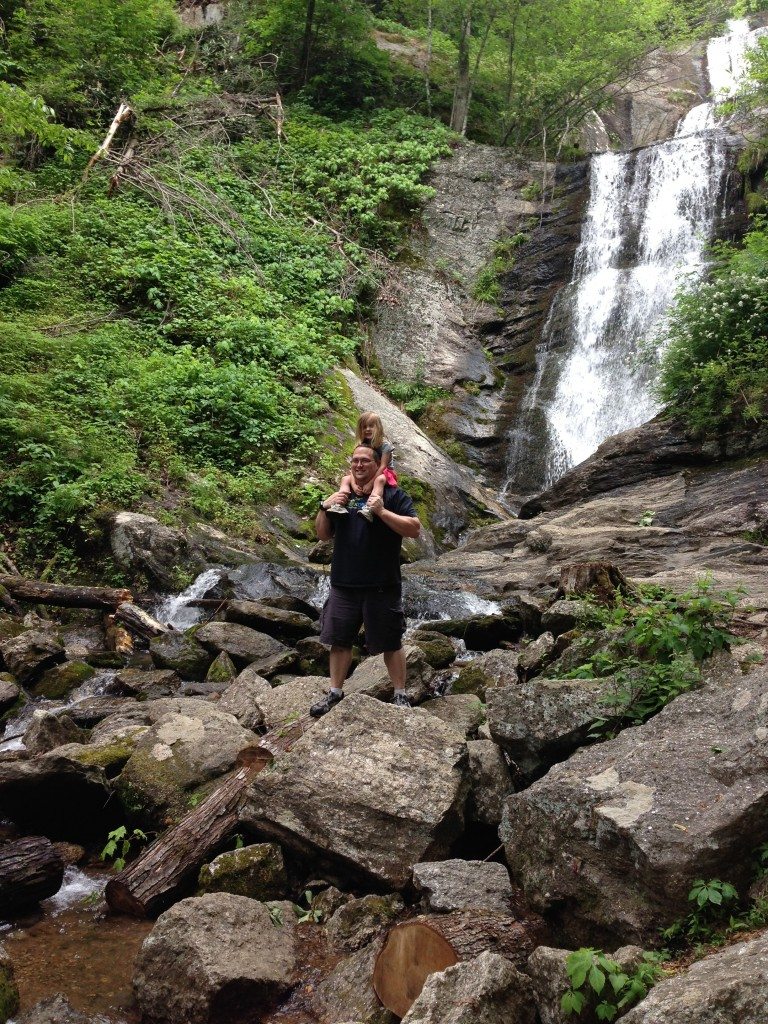 all of the non-backpacked folks doing a little exploring.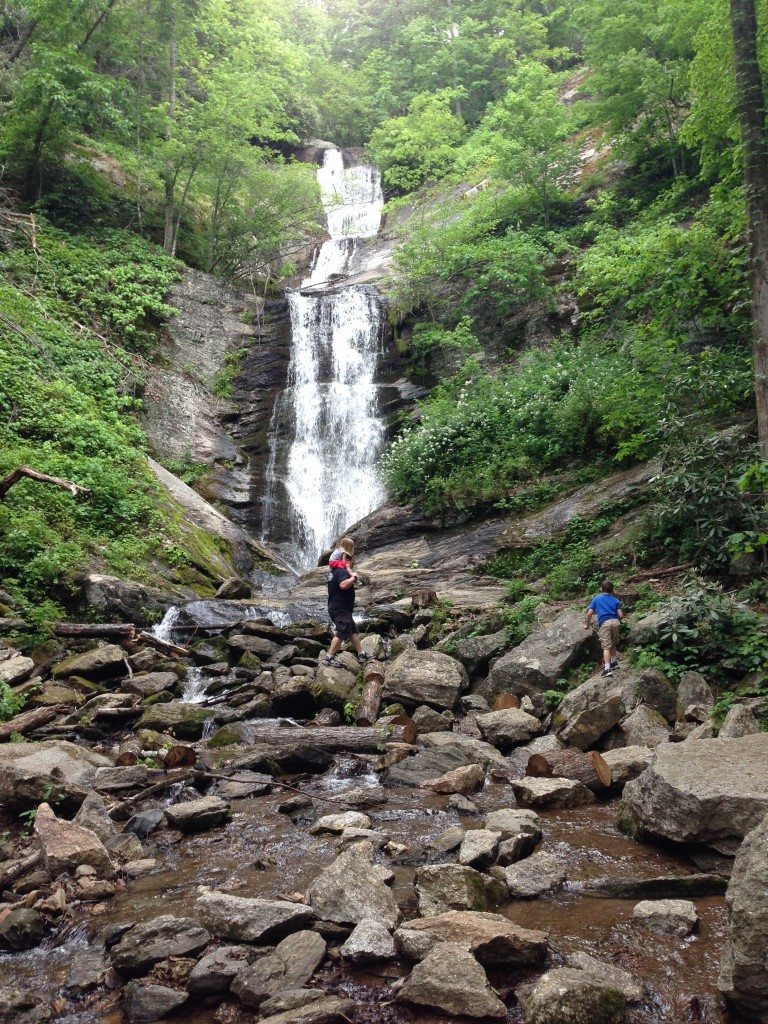 isaac loved every minute of it. he climbed his little heart out.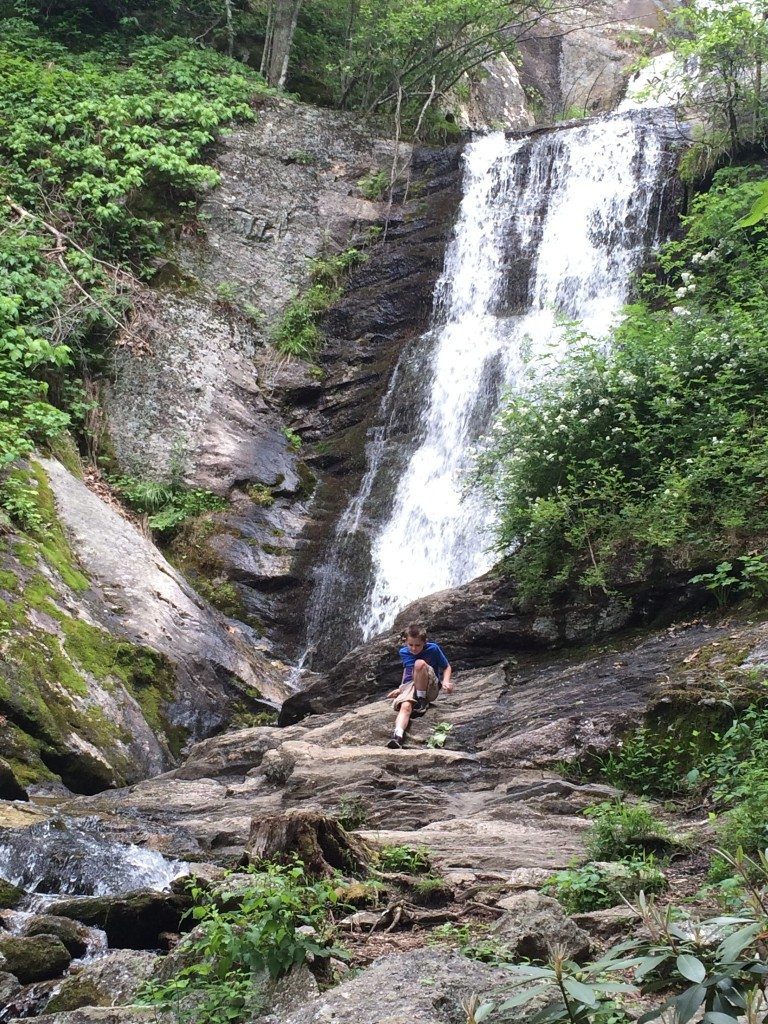 the water was ice cold, but that didn't stop him.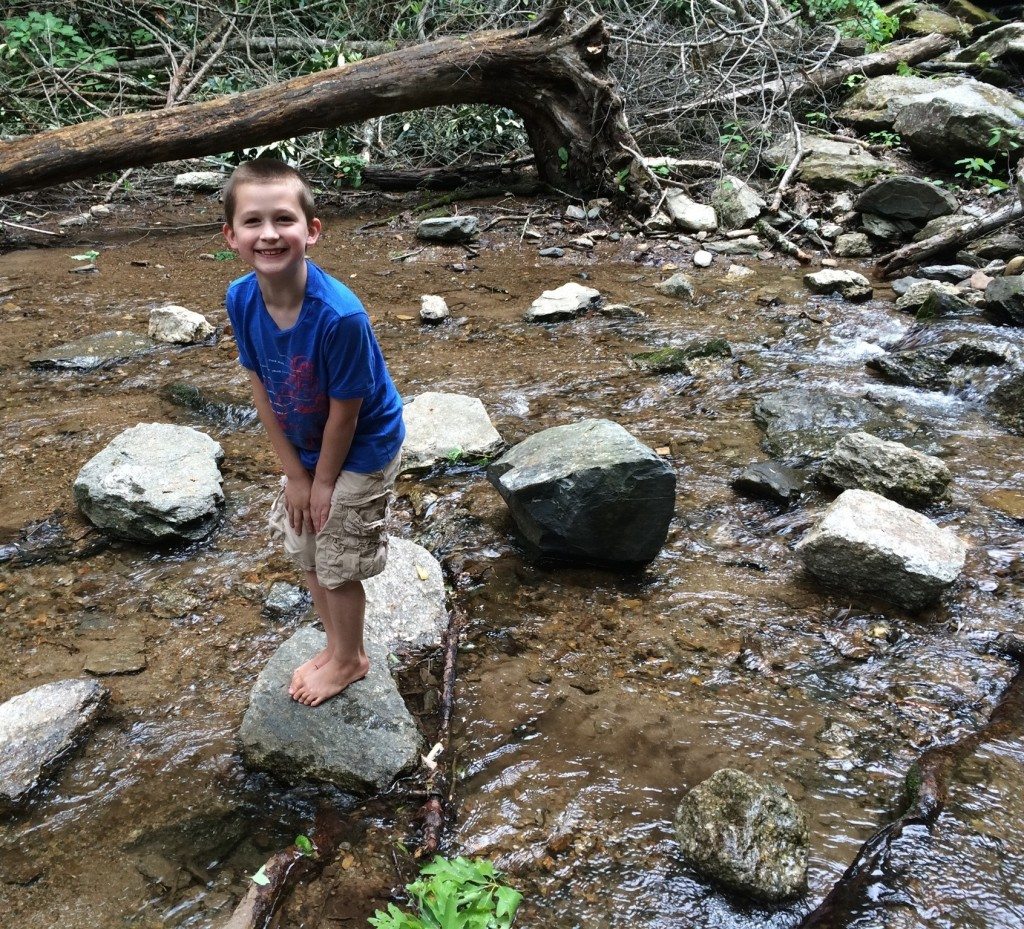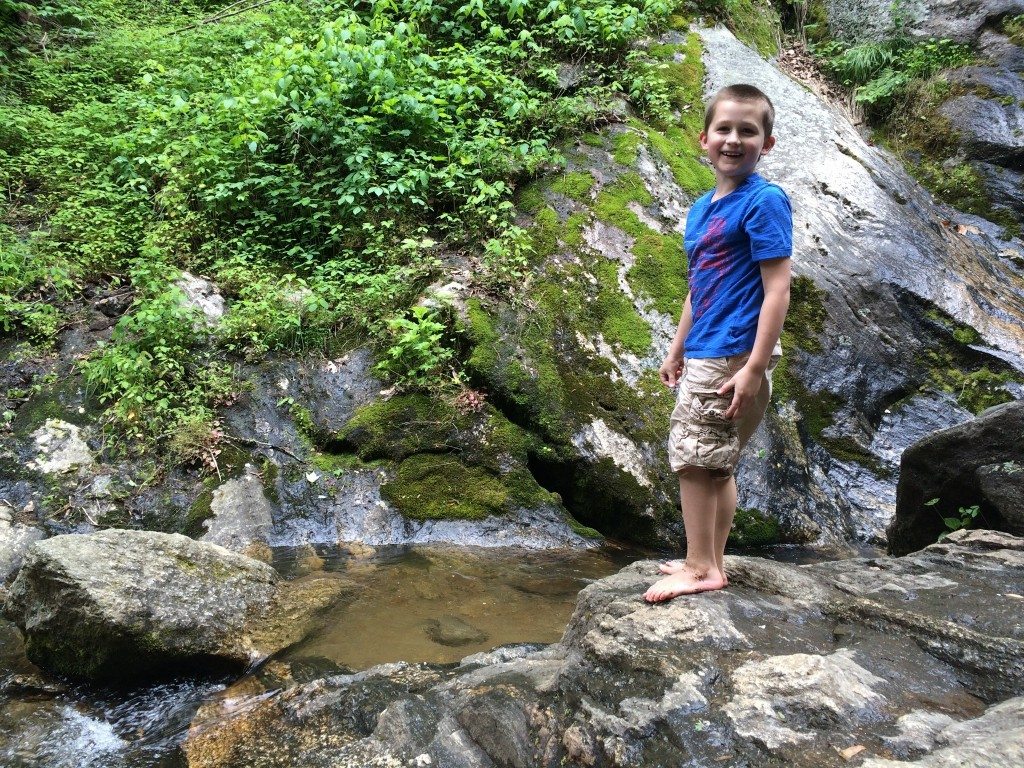 anna joined the wading fun for a bit.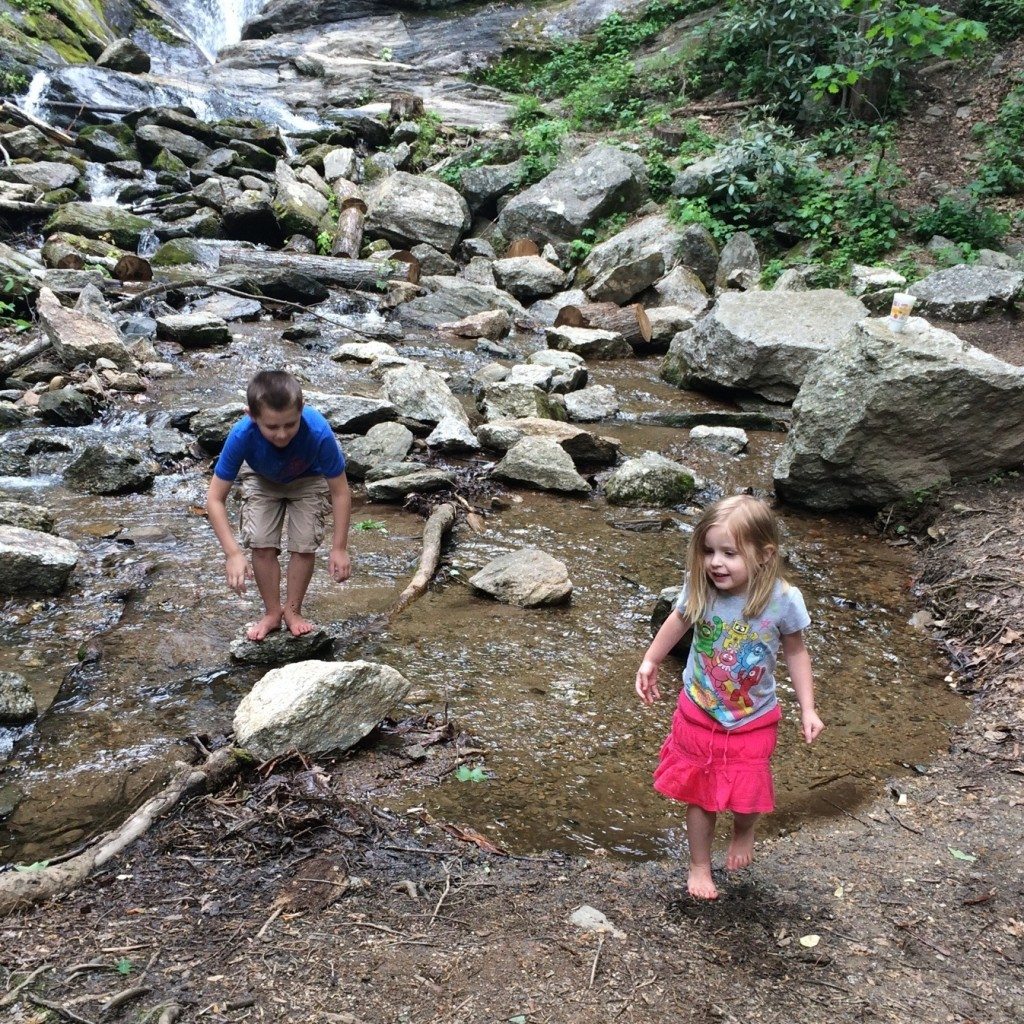 but, she didn't love the frigid temps (or the unsure footing). so, she bundled up and watched.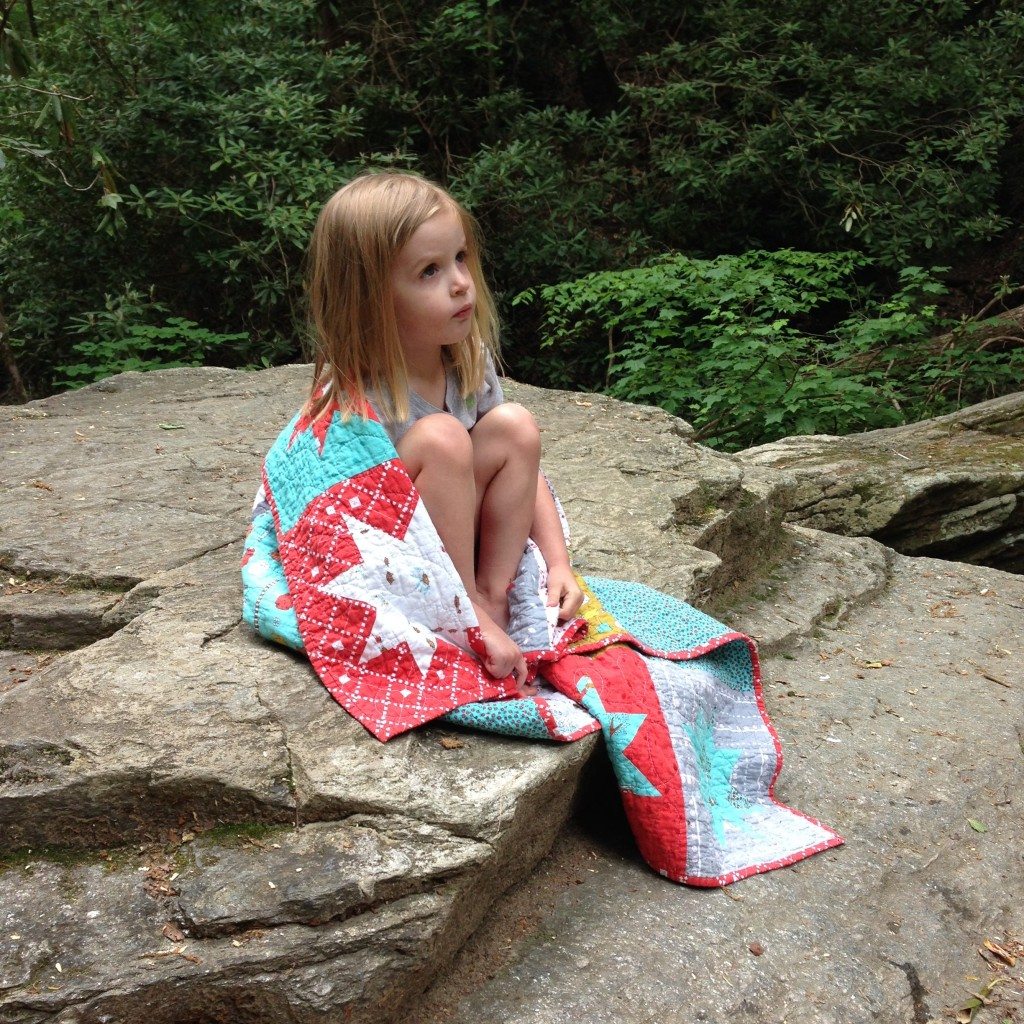 after we had our fill of waterfall adventures, we headed back. anna picked flowers, obviously. she also insisted on bringing back two random rocks, which were the source of much frustration.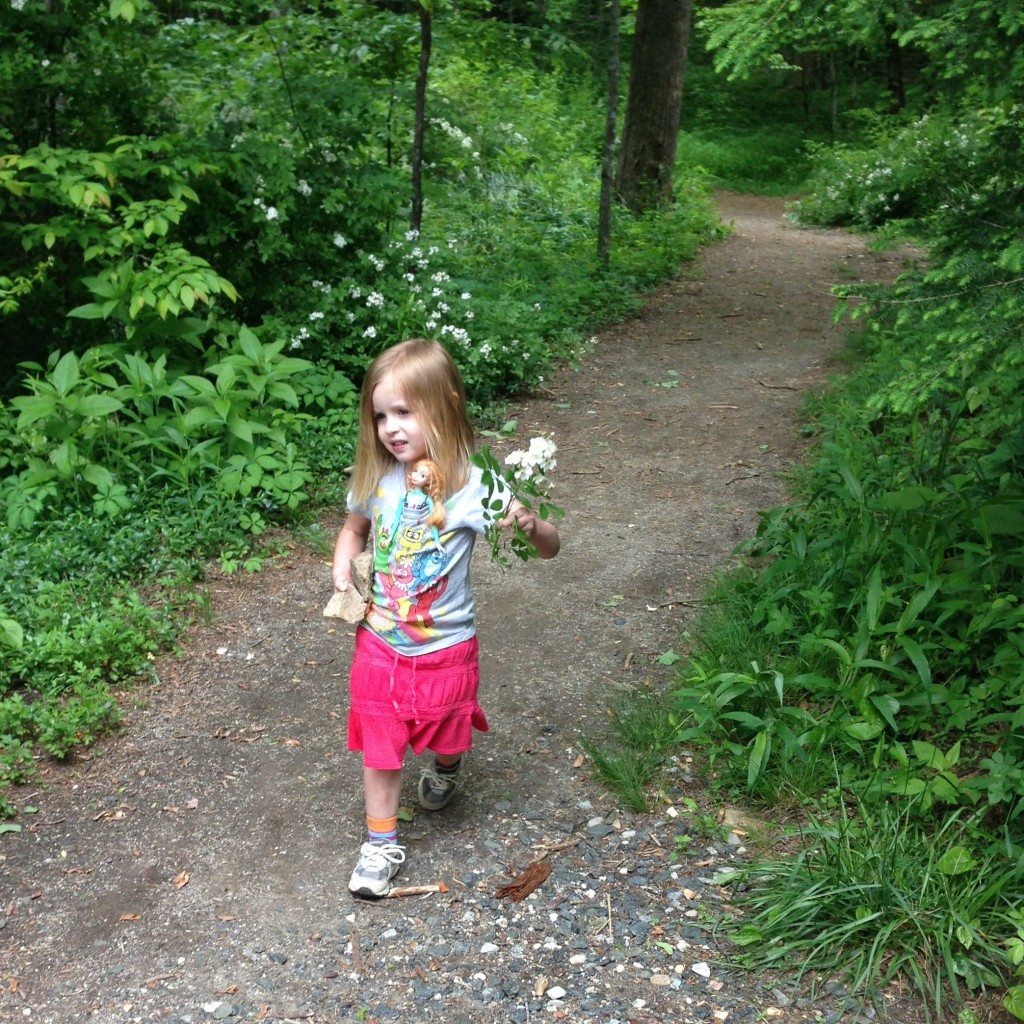 on the way to asheville, we stopped in black mountain, because derek used to come up to a christian retreat center conference-y compound type of place when he was younger all the time. we hit up the playground, where our kids hit a brick wall, and all of the hiking excitement was forgotten and everyone became grumpy.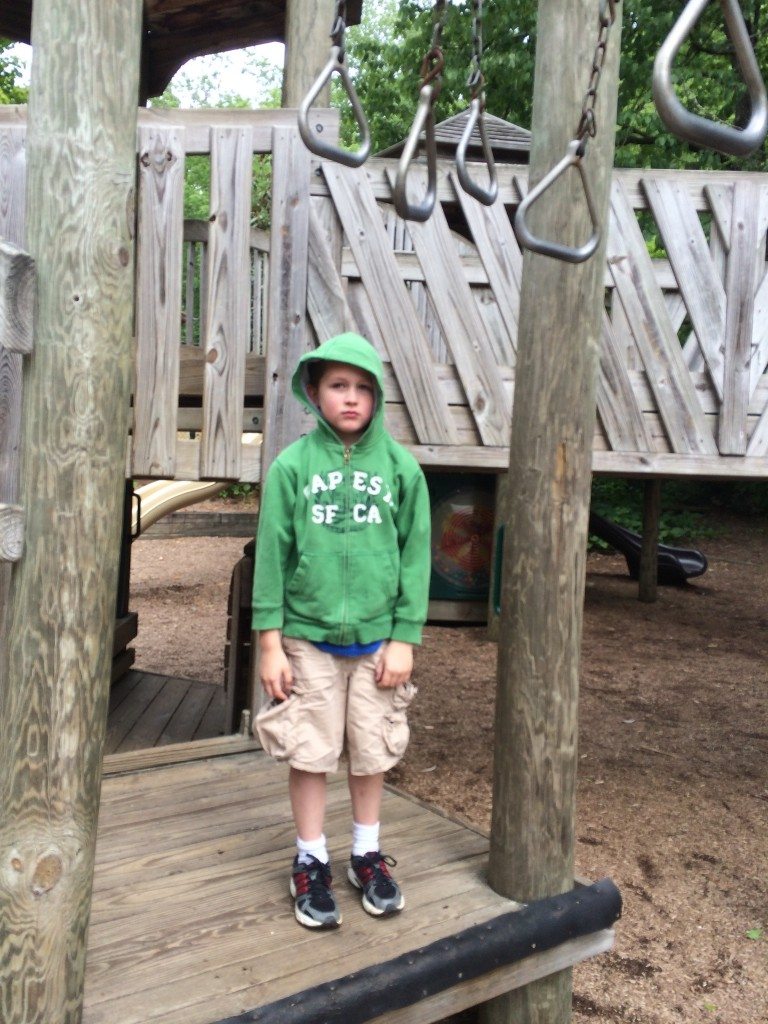 everyone except this kid: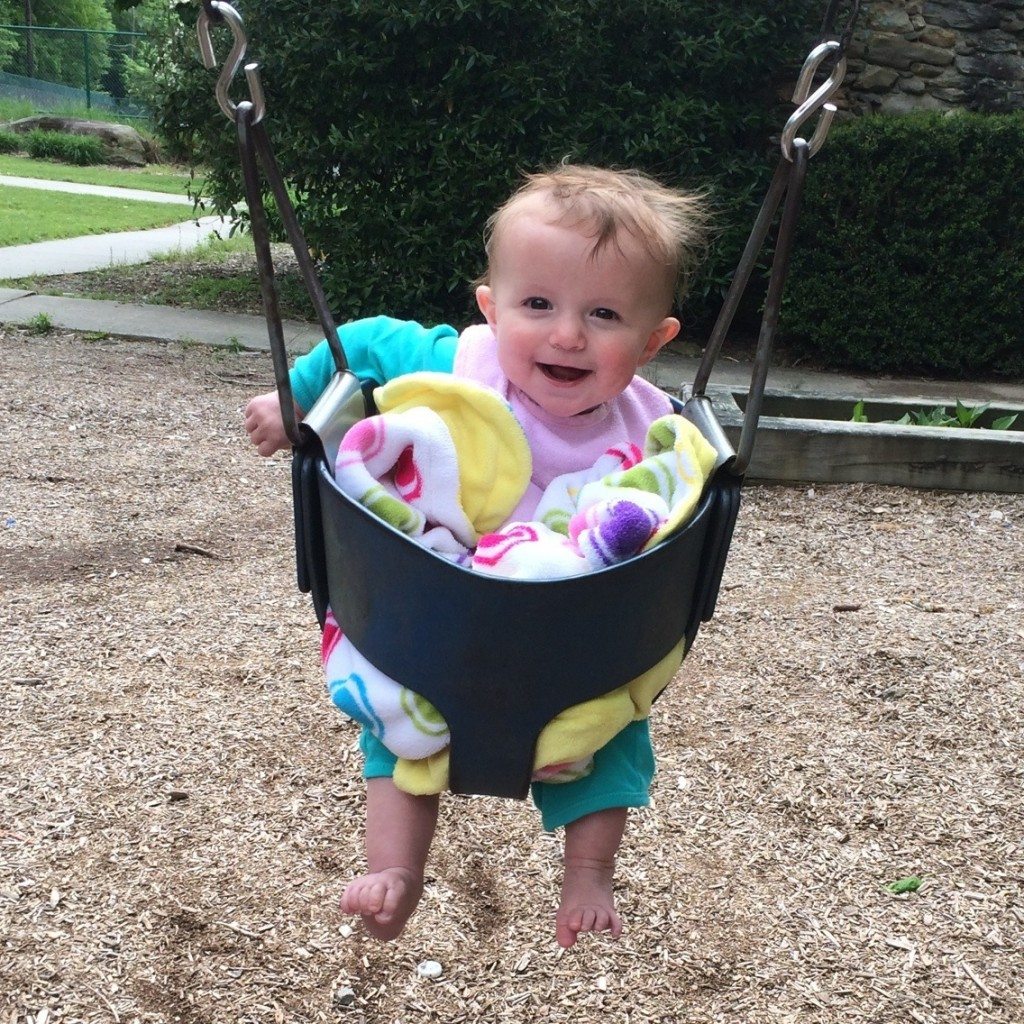 the dam.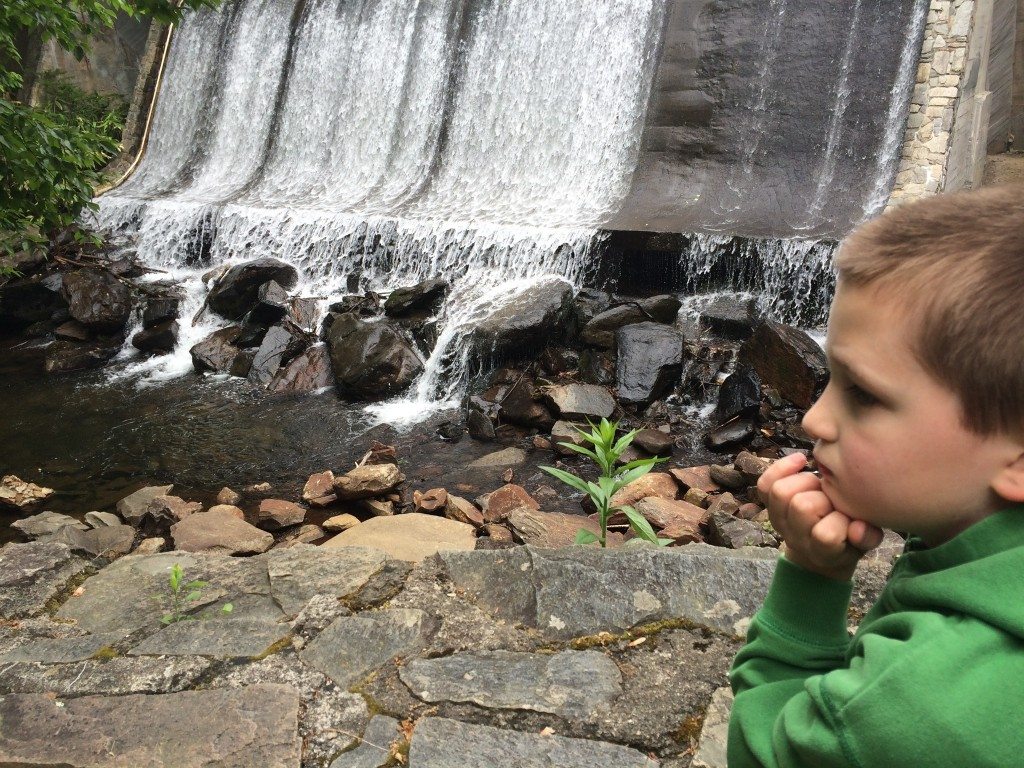 looking down at the dam from the top: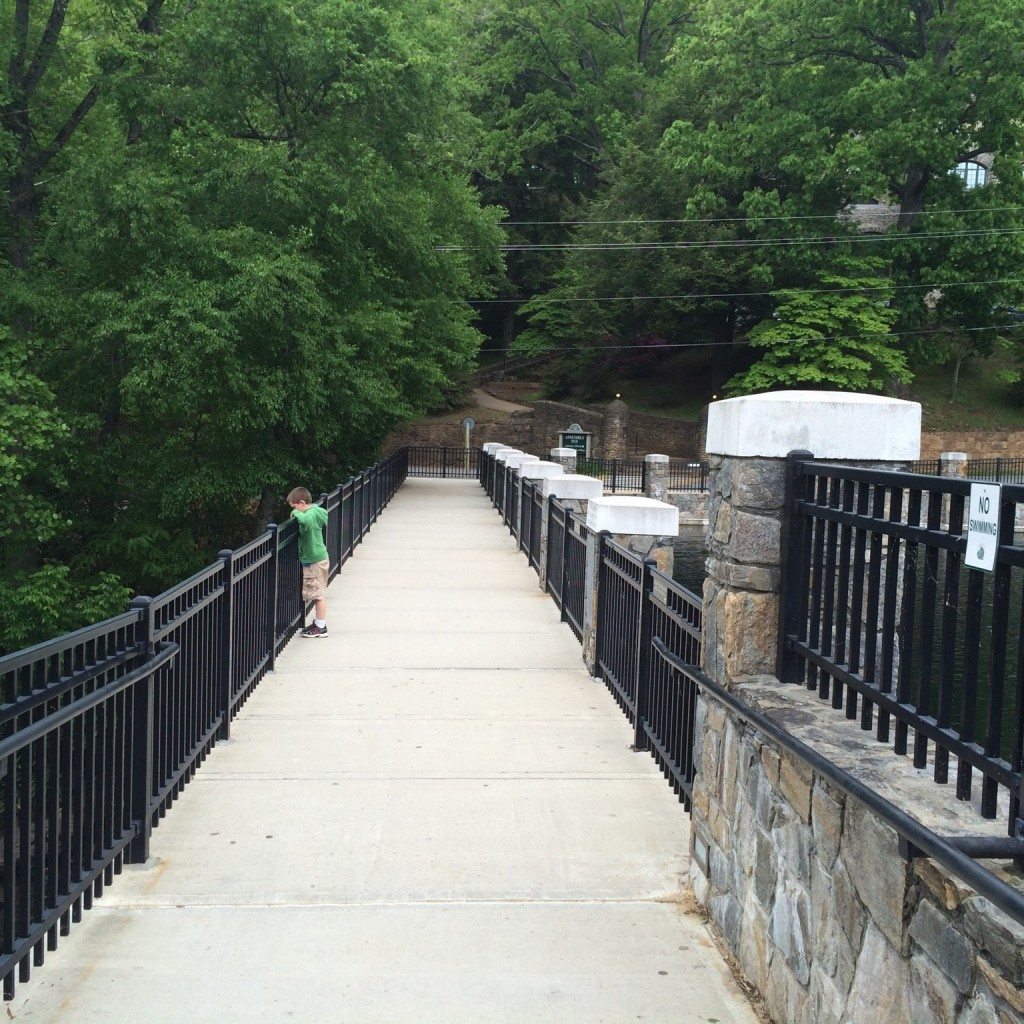 then. finally. asheville. we went to asheville brewing co. for a delicious meal.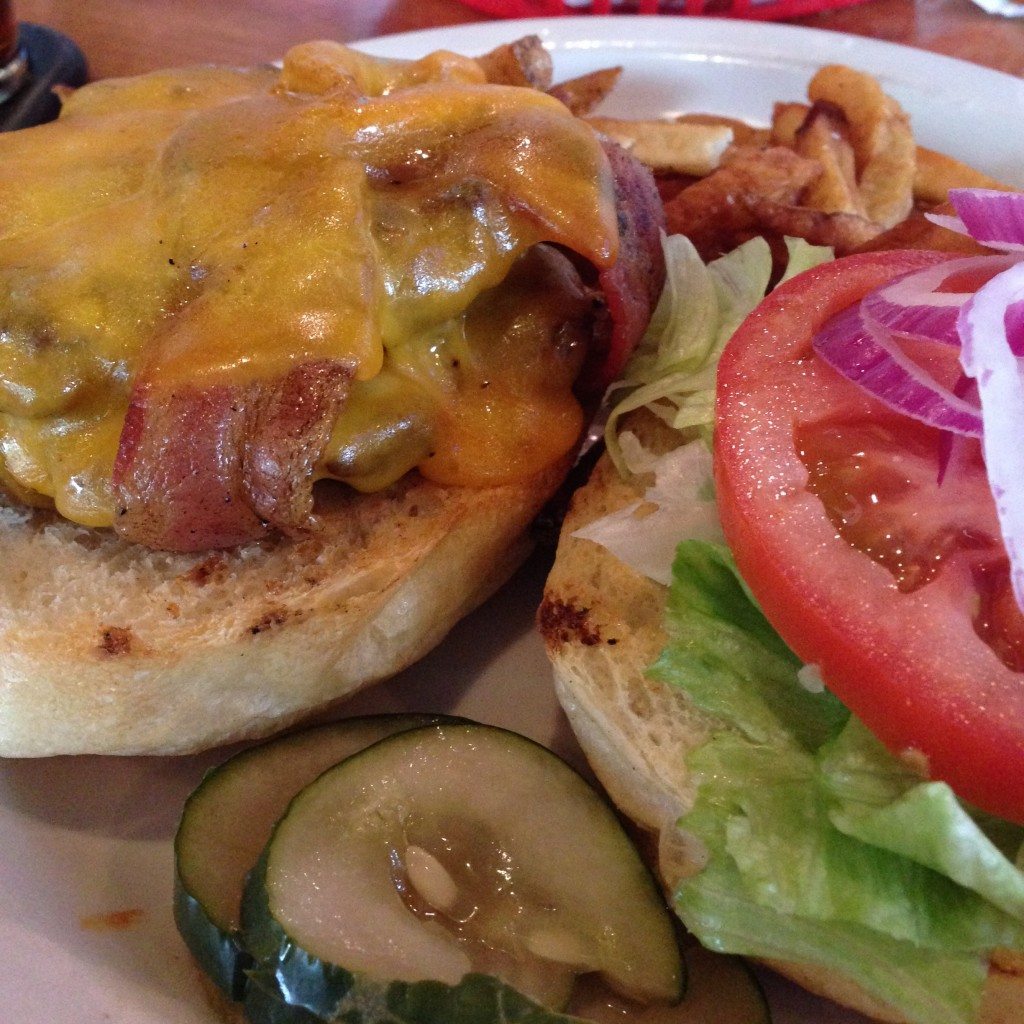 and beers. (the one in the middle was spicy!).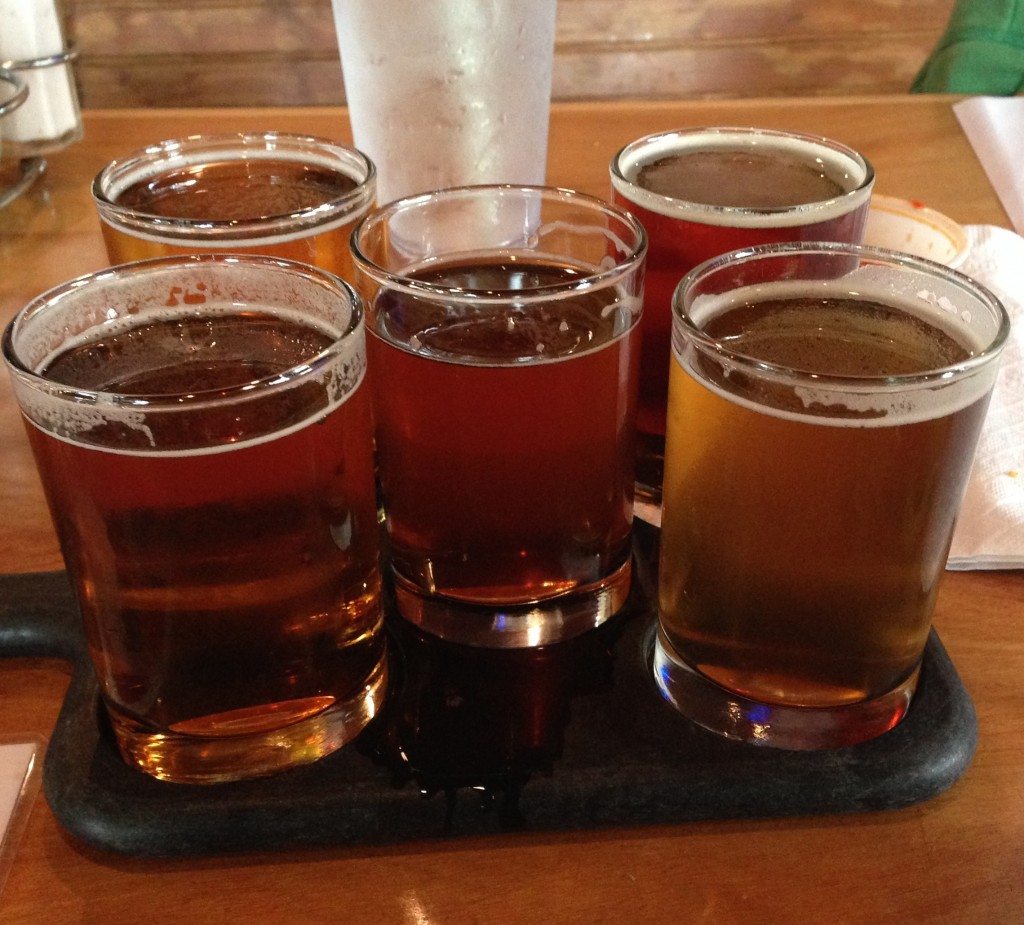 we stayed at a log cabin motor court. which was pretty interesting. it was a bunch of tightly packed log cabins on a gravel lot. the kids loved it. it was different.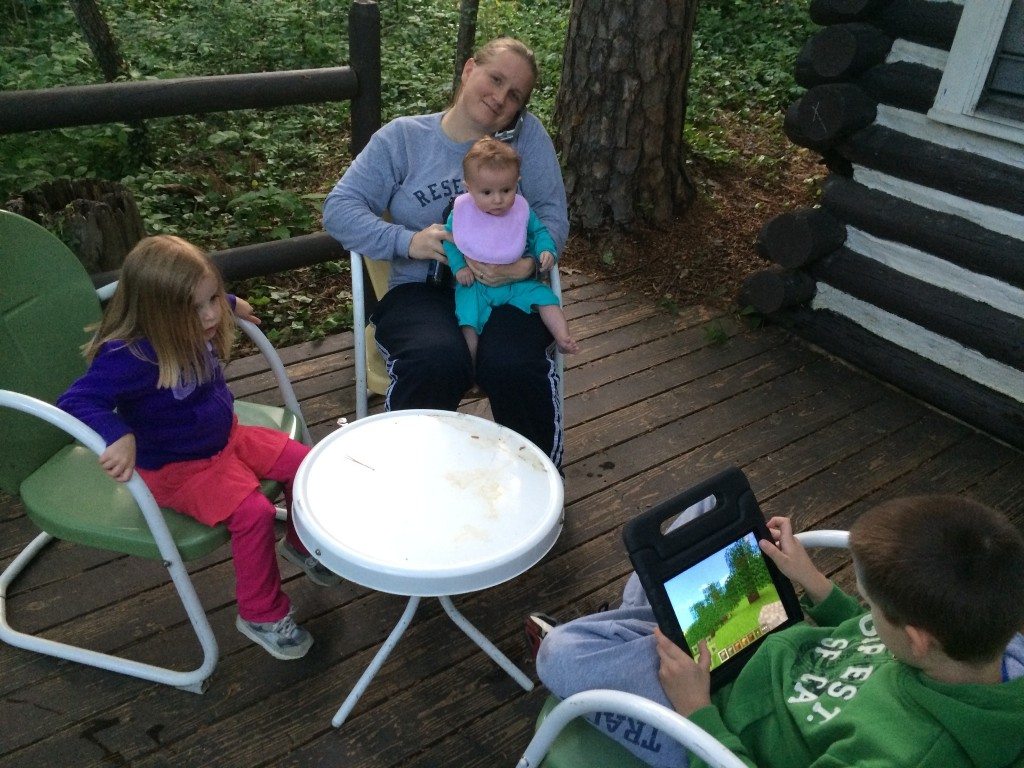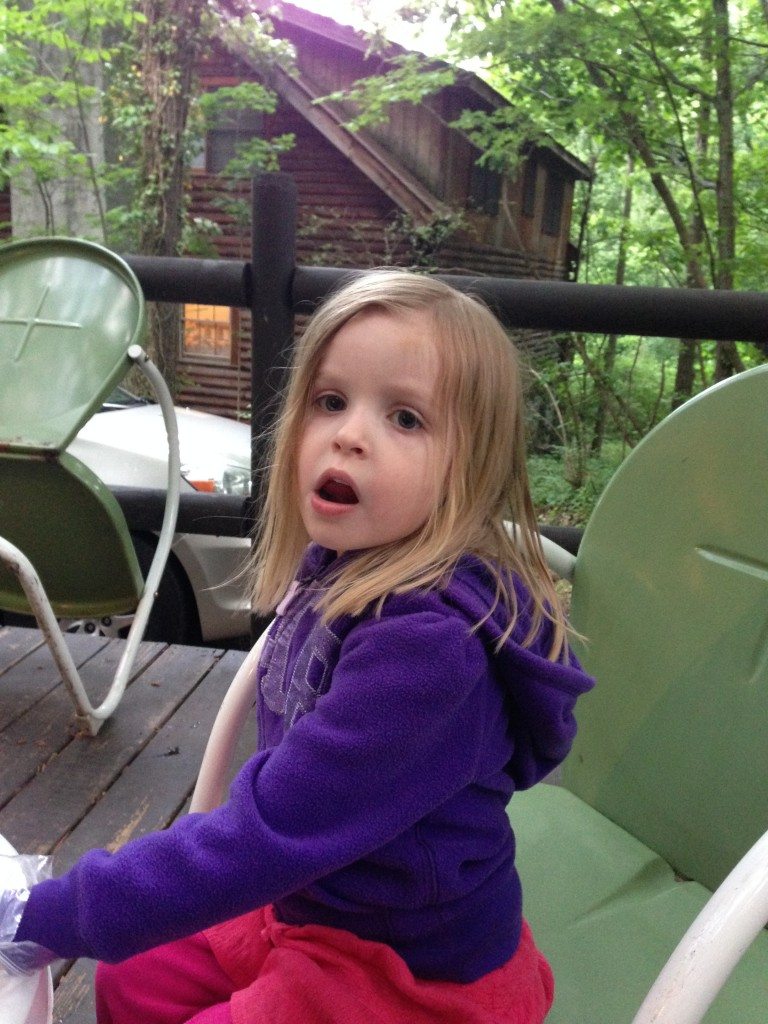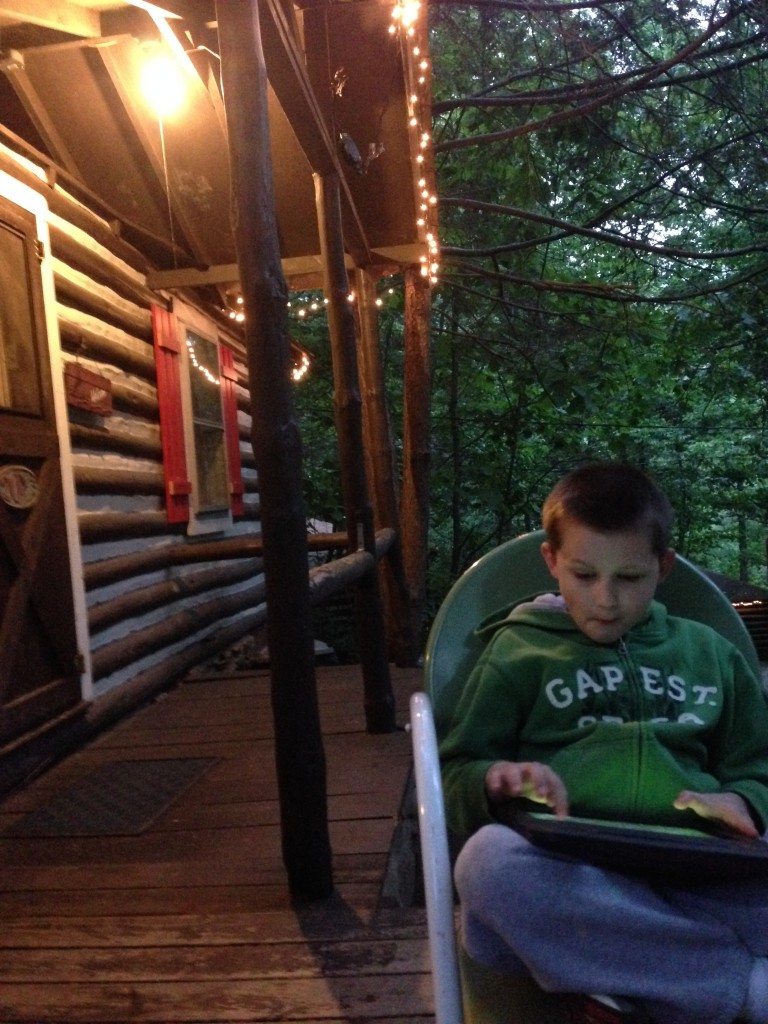 after we checked out, things took a turn for the worse. the kids melted down completely (although that started before we checked out). we attempted lunch in asheville, which was a disaster. my kids are the whiniest. we were going to park and walk around the shops some, but after the horrible lunch and the difficulty finding a parking spot, i made the call to get out of town. i couldn't bear the thought of paying to park so that i could drag two whiny/arguing kids around with a third strapped to me. so, we drove home. and by we. i mean derek. and i slept.