after having studied the butterfly lifecycle, we knew that a trip to the butterfly garden was in order, but it's only open on saturdays and you know how saturdays seem to fill up with stuff. well, this saturday, we got our stuff done early and scrambled off to all-a-flutter butterfly garden in high point, for an action packed afternoon of butterfly mania.
we rolled in at the last second and were assigned to the fourth/last group to go into the actual garden. after an entertaining little demonstration/talk about butterflies, we had some time to kill. anna was game for trying all of the time killing options.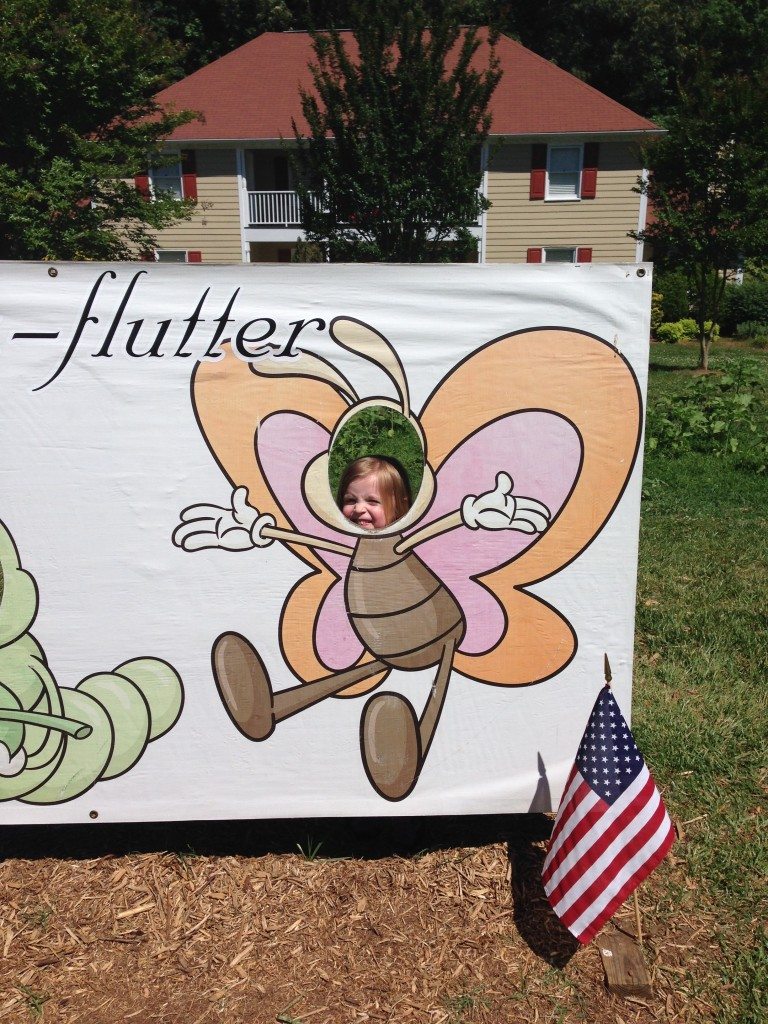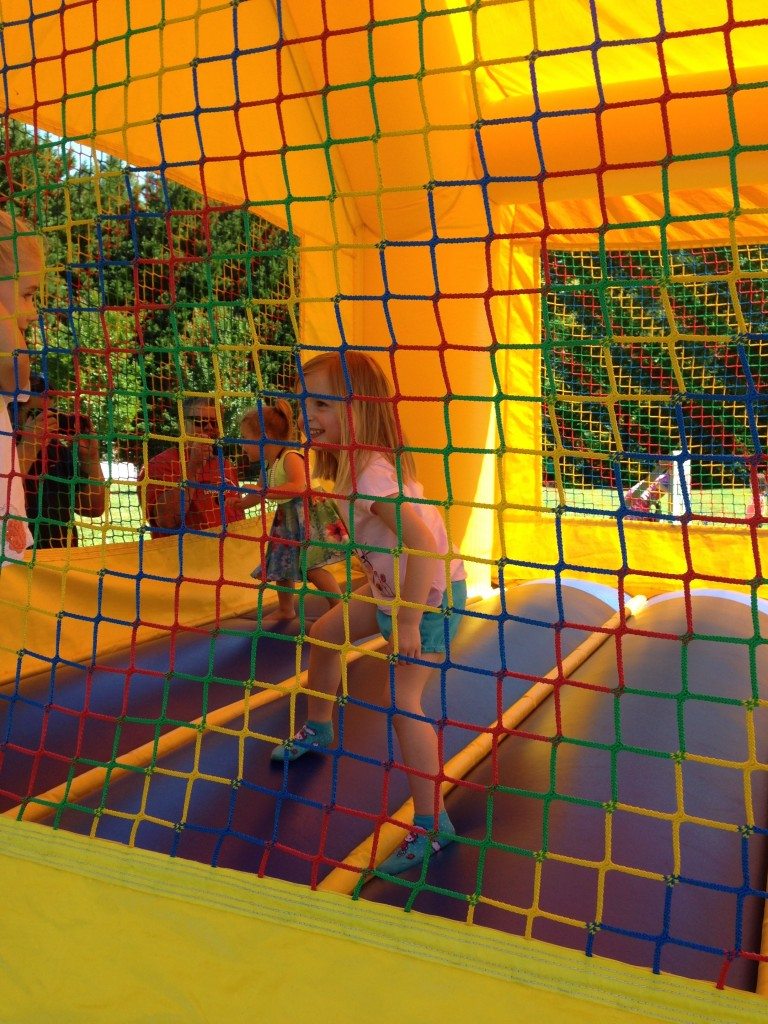 isaac. not so much. he mostly pouted and whined.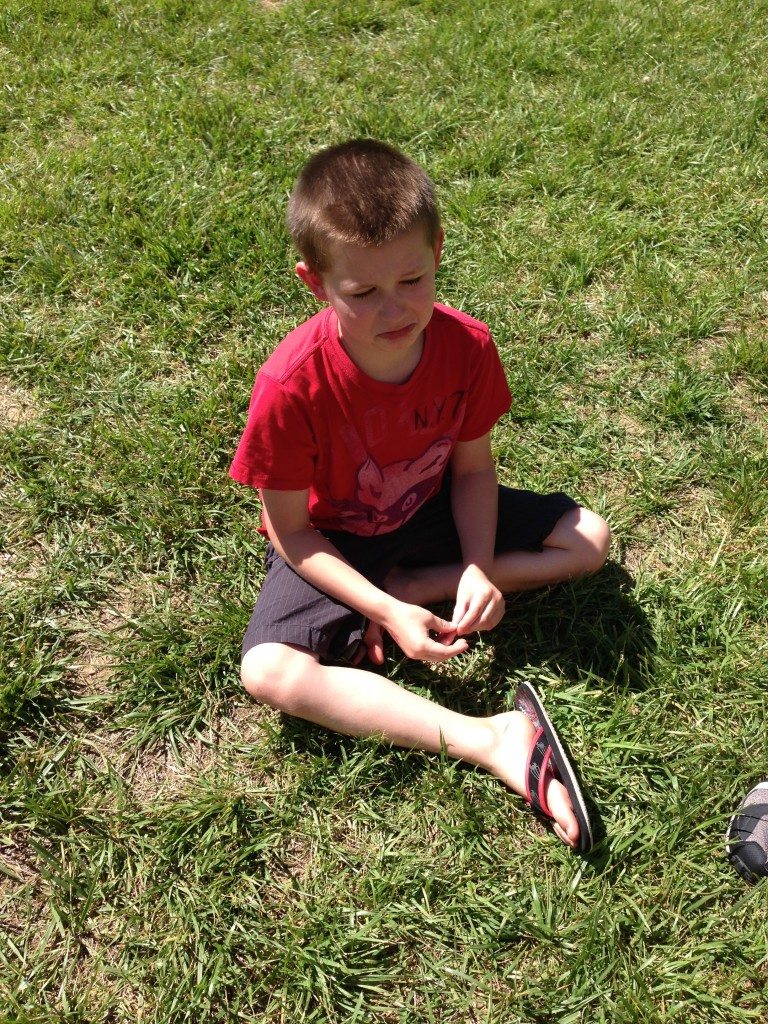 and poor hazel. just along for the ride. here, she's vowing to get her revenge…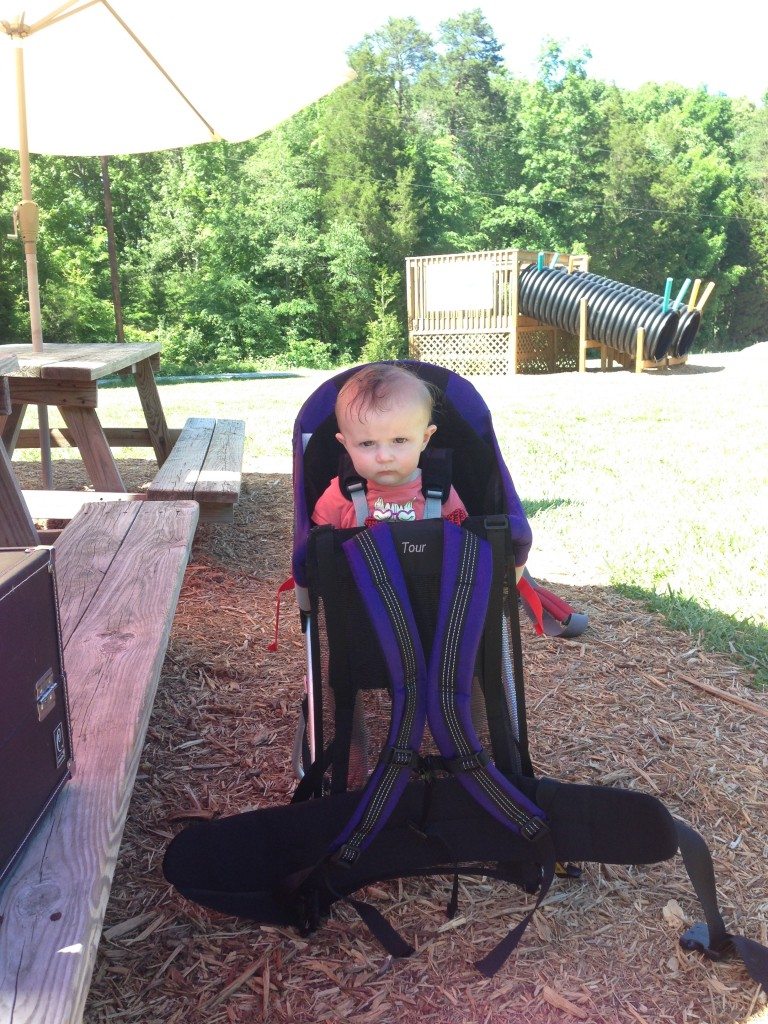 anna loves a good face painting.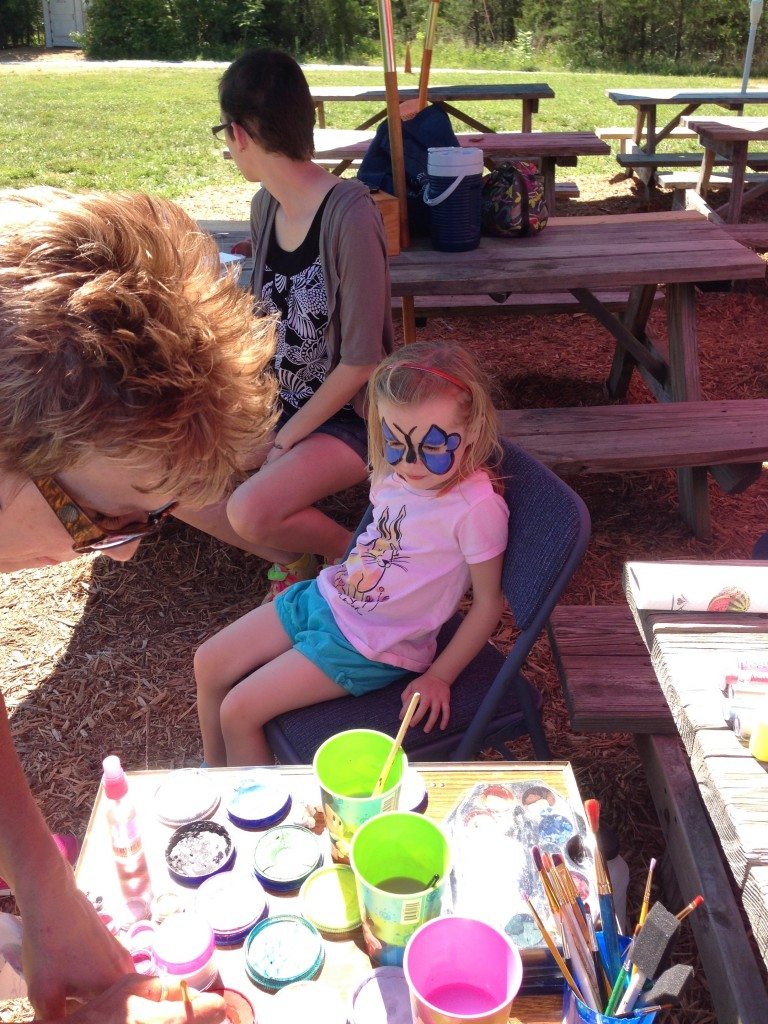 a butterfly, obviously. with gems and glitter.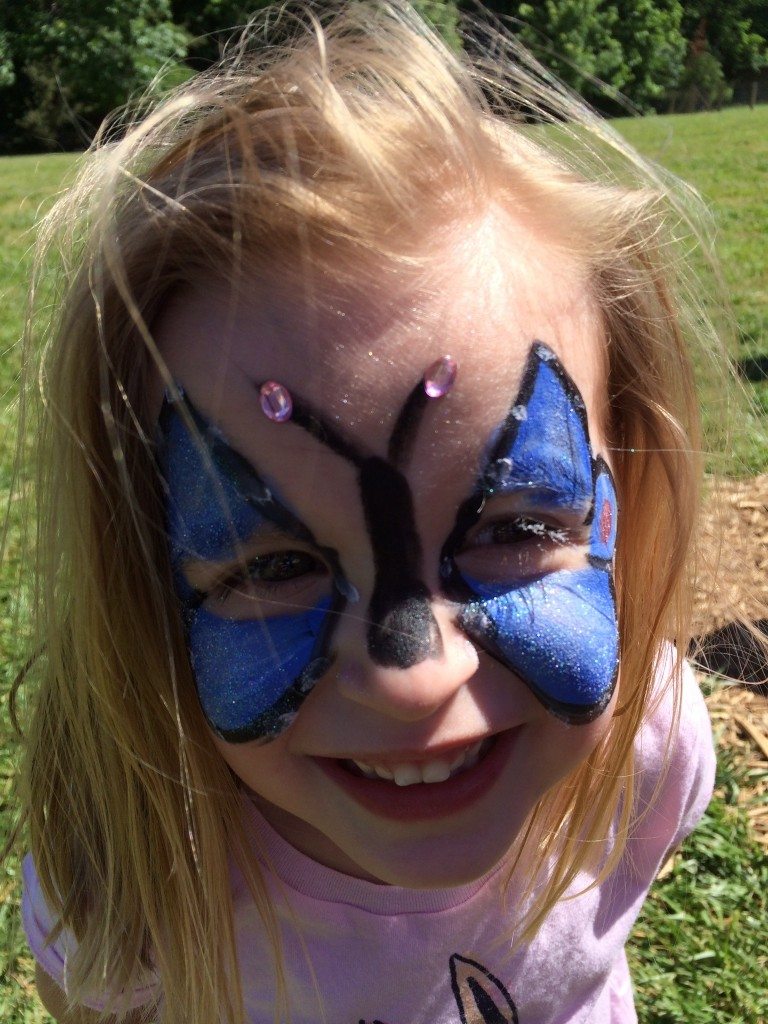 the caterpillar slide.

synchronized sliding.

derek took over some hazel duty. she's still not amused.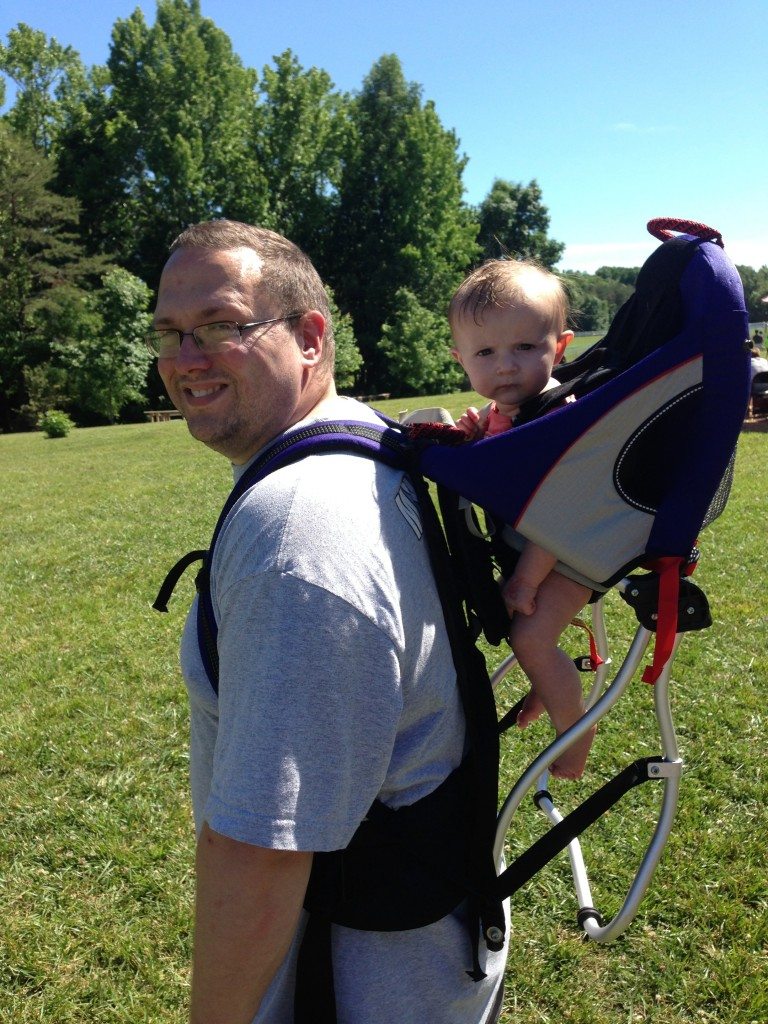 FINALLY. it was our turn. although we were last, we were in the smallest group, which was nice, because it's not a very big space. isaac came around and showed some interest.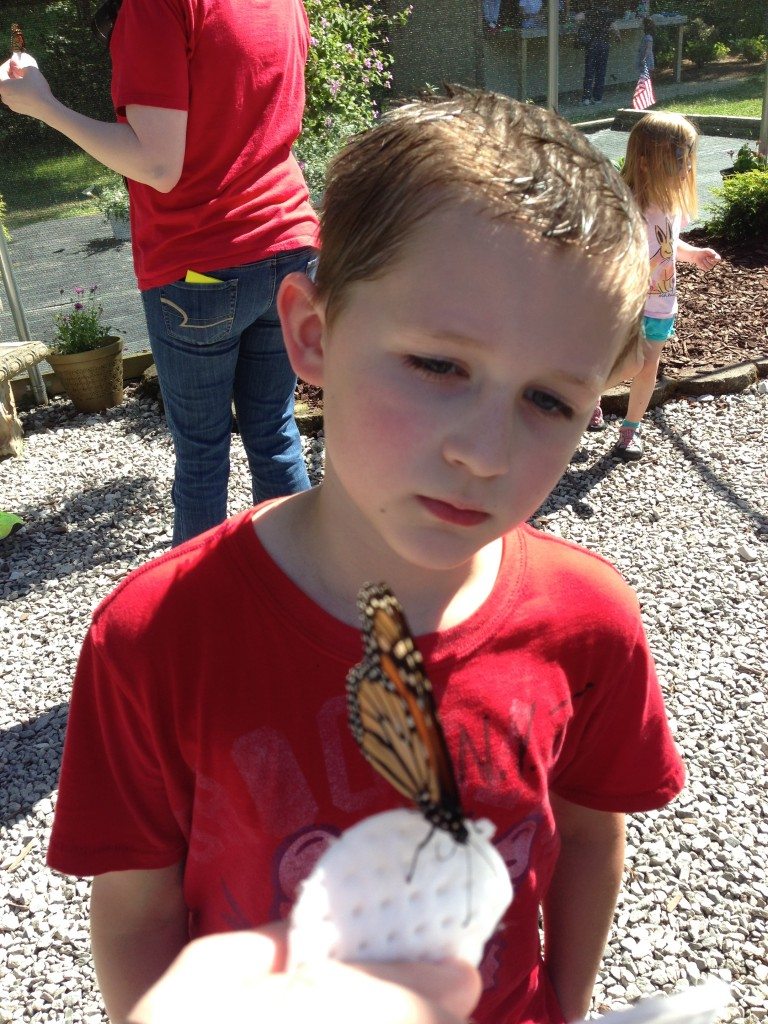 monarch butterflies. everywhere.

they gave us all sugar pads to attract them. you could scoop them right up.

anna tried so hard to scoop one.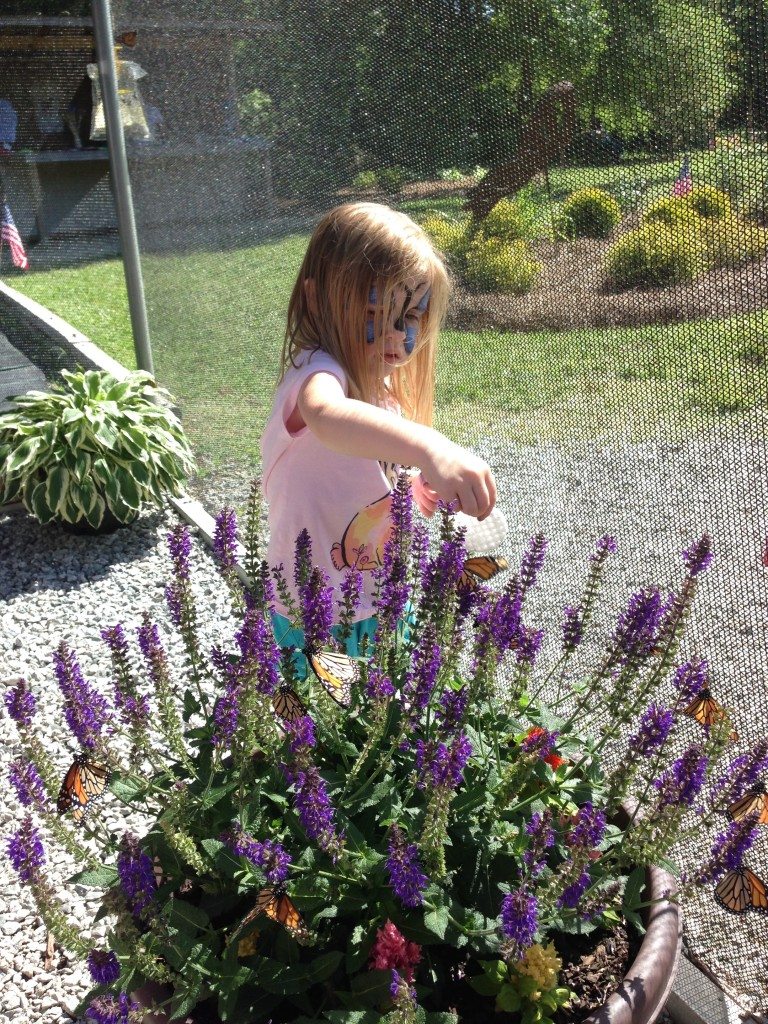 a family shot, of sorts.

a breakthrough. isaac even held one on a sugar pad. all by himself.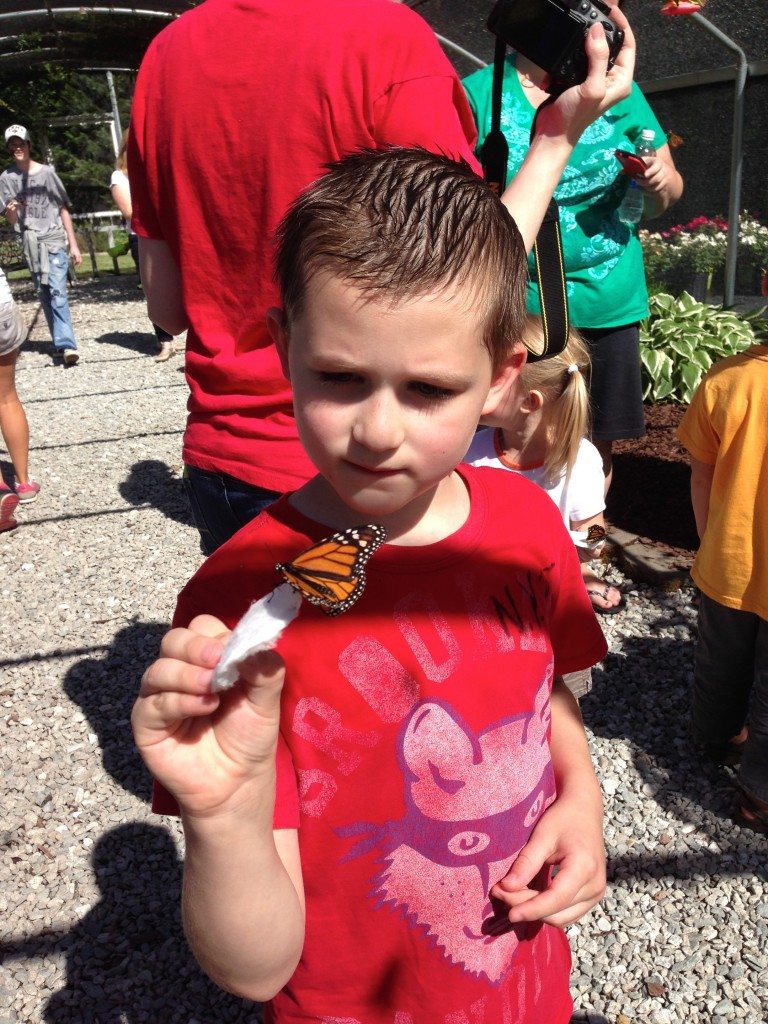 chrysalis row. the gold stripe contains all of the pigment for the orange wings. if it is scratched off, the monarch would be white and black. cool.

just as we were leaving, a butterfly FINALLY landed on anna. she wanted more than anything for a butterfly to land on her. she was so happy.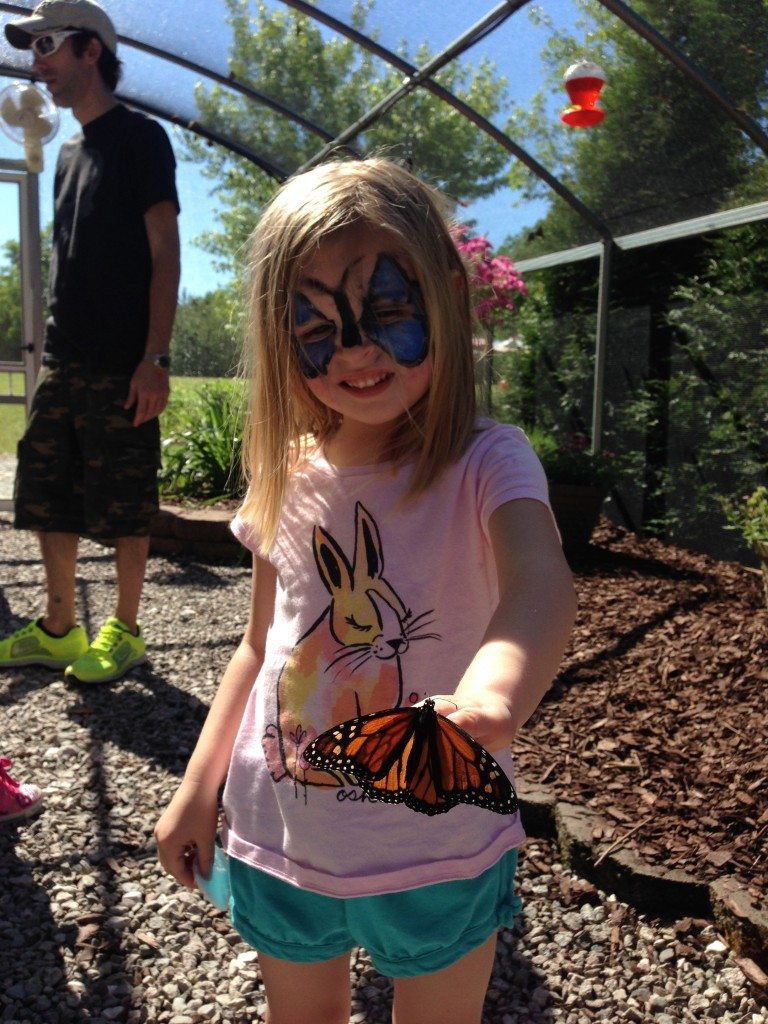 they collected our sugar pads and that was that. the end.
the place was pretty sweet. so glad we went.