yesterday. we loaded up the lid kids. and headed to hanging rock state park for a day of action packed adventure.
side note: i have been hiking at hanging rock. but only to the actual hanging rock. so, whenever people would suggest taking the kids there, i would laugh at the possibility knowing that surely one or two of my kids would plunge to their death. but, apparently, there are other awesome trails, like the one we took the kids to yesterday. how i have not known about this place for the last 14 years is a shame. i have a lot of time to make up for.
obligatory pre-hike photos.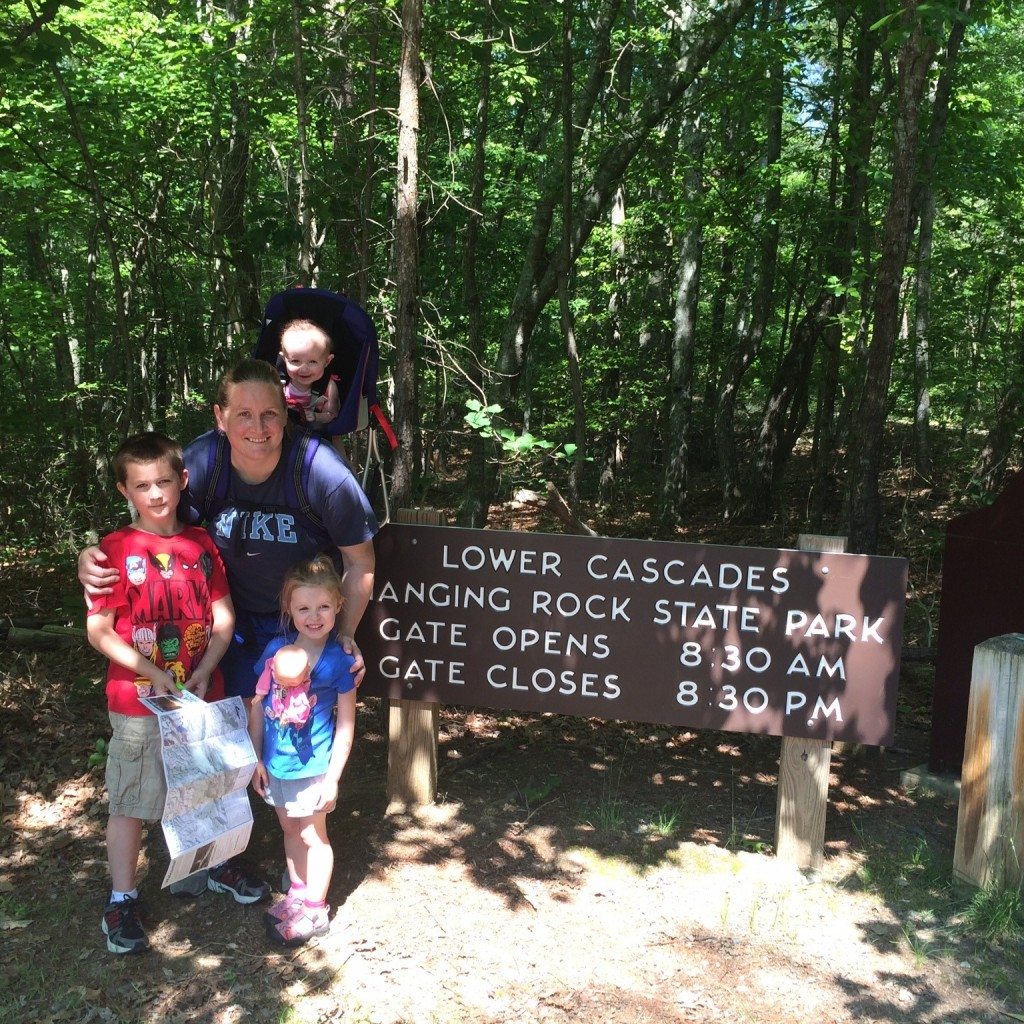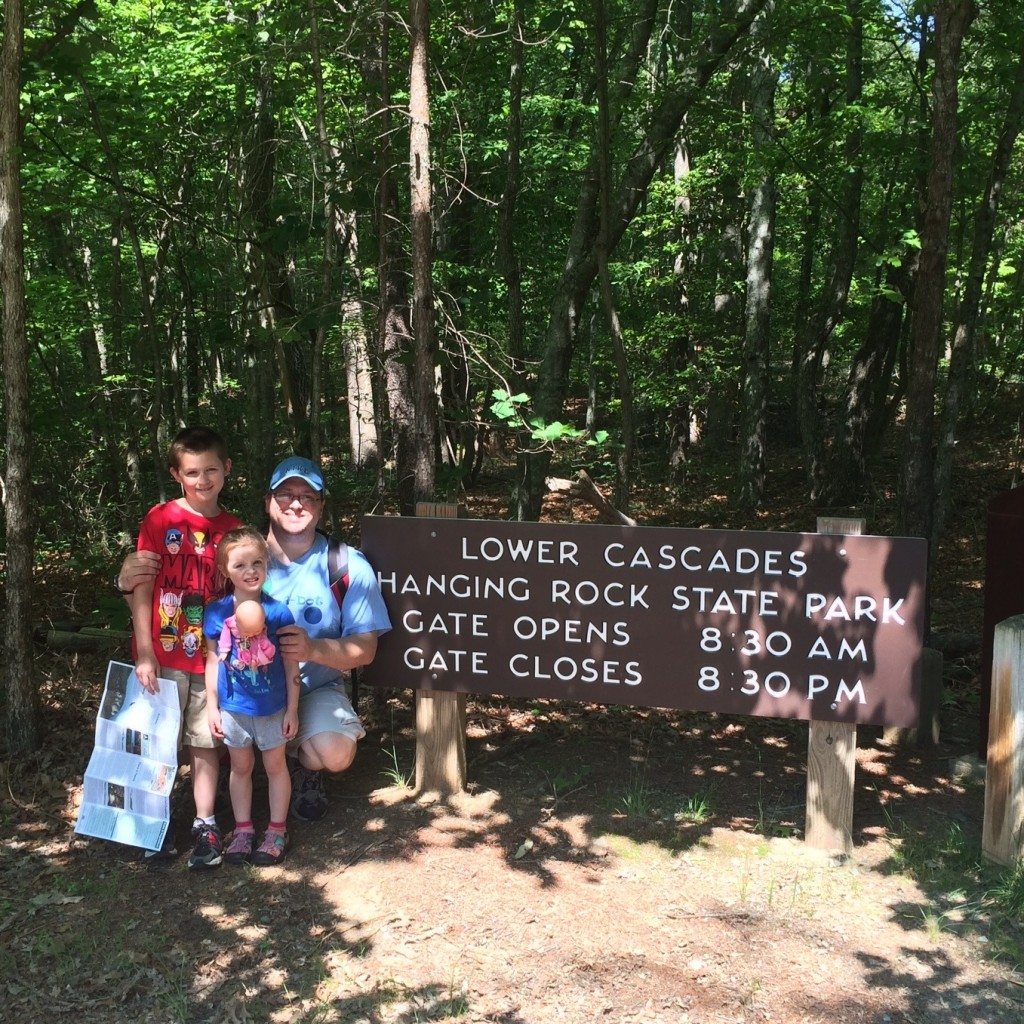 the scenery. (that's isaac all the way out there, exploring).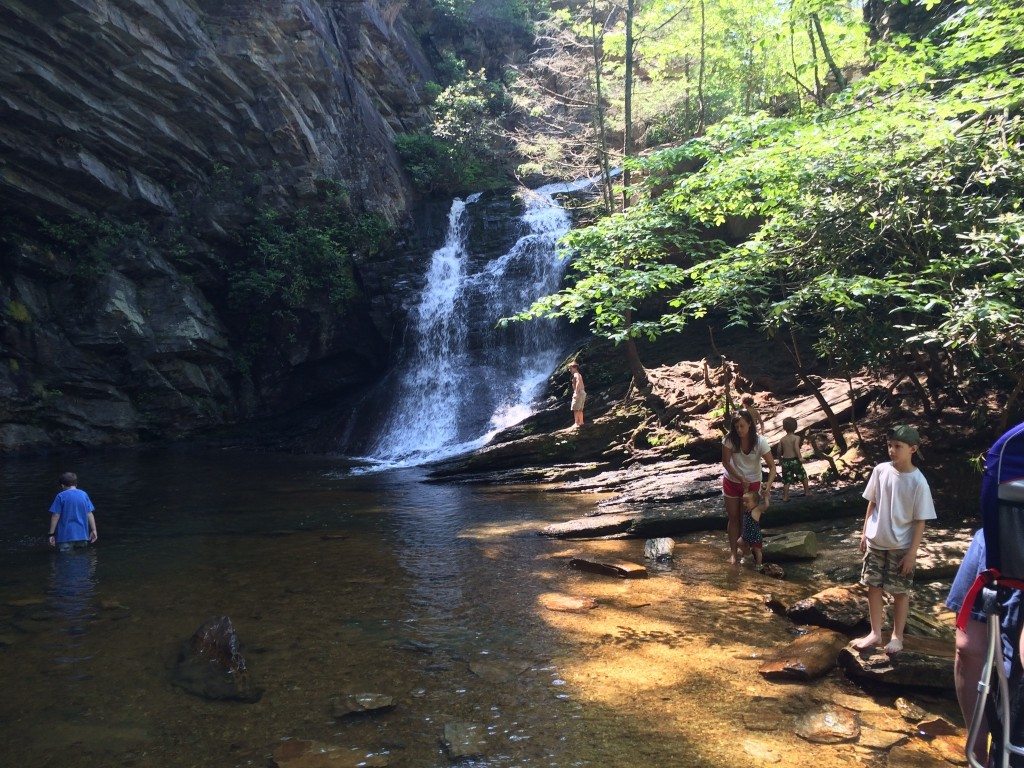 seriously.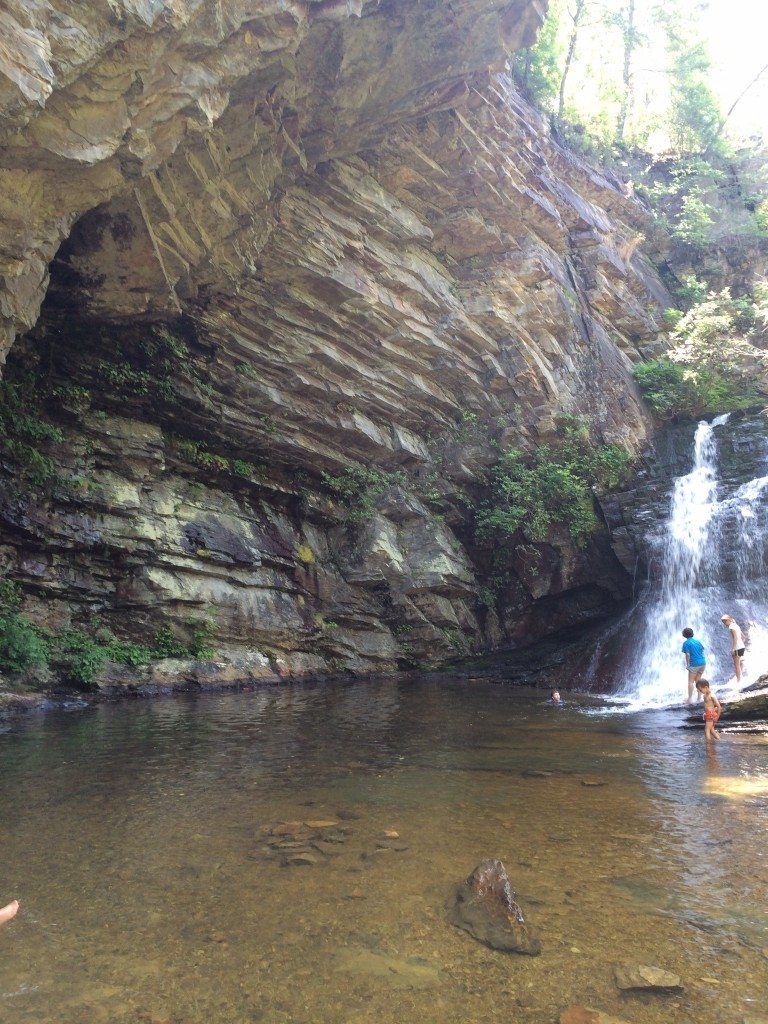 isaac is surprisingly brave when it comes to rock hopping and such. he slid down a small rock slide at the bottom of the falls.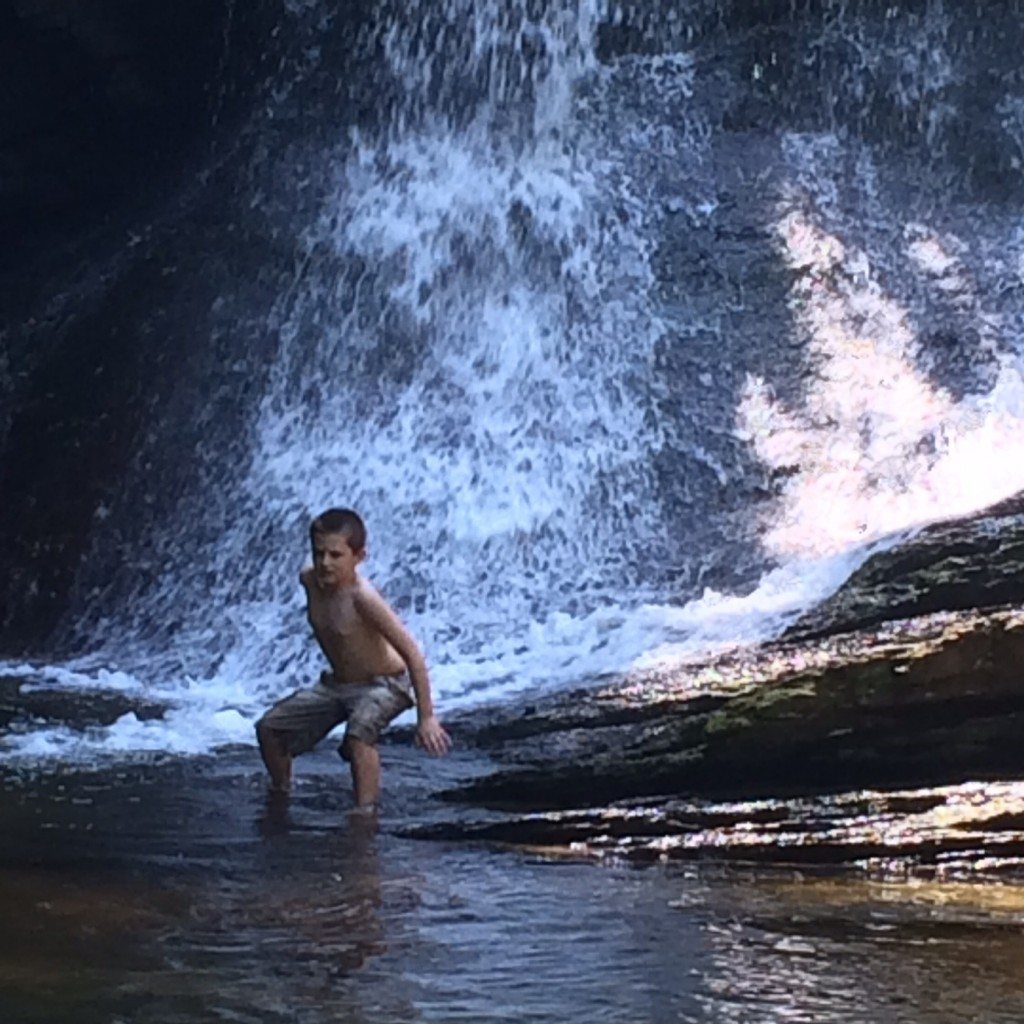 the water was so shallow, but ice ice ice cold.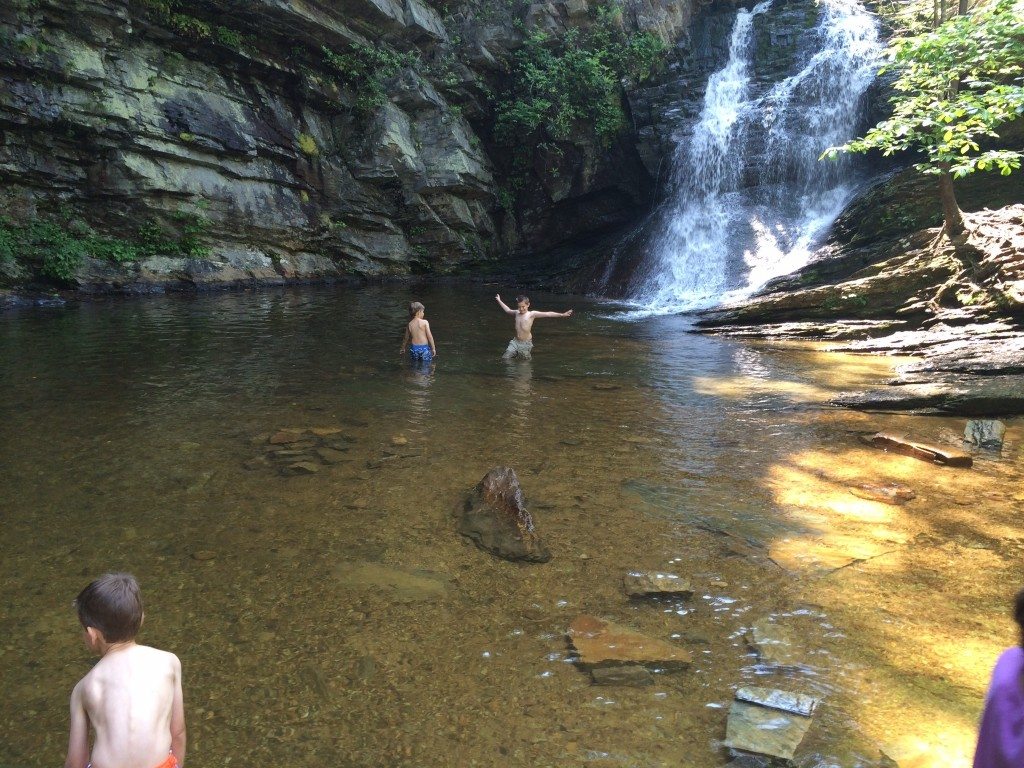 the less adventuresome of the two older kids.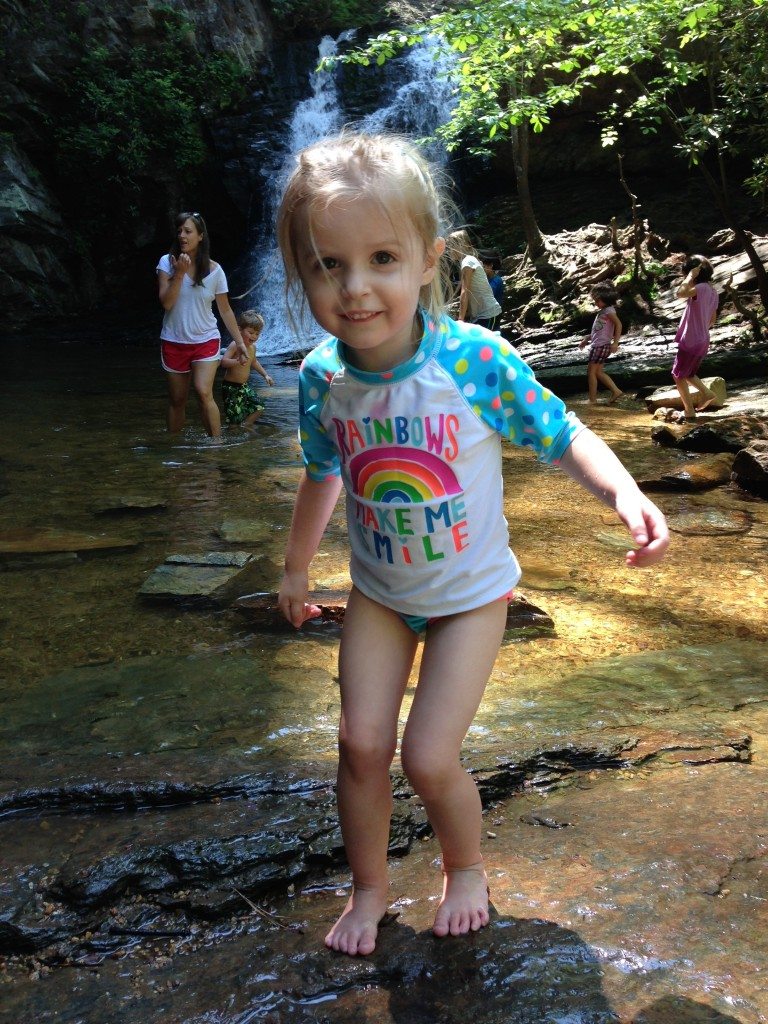 so cautious. and such a shorter radius from me.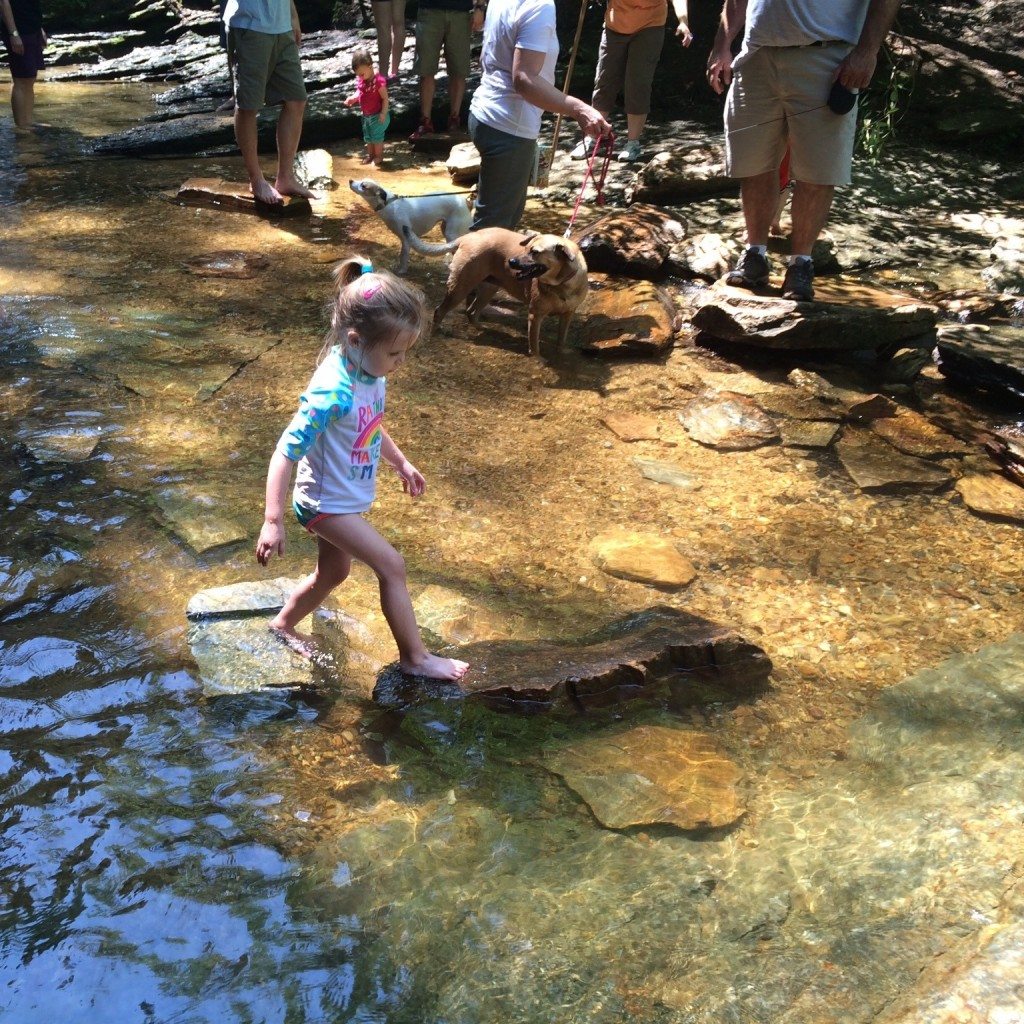 hazel tested the waters. she's a fan.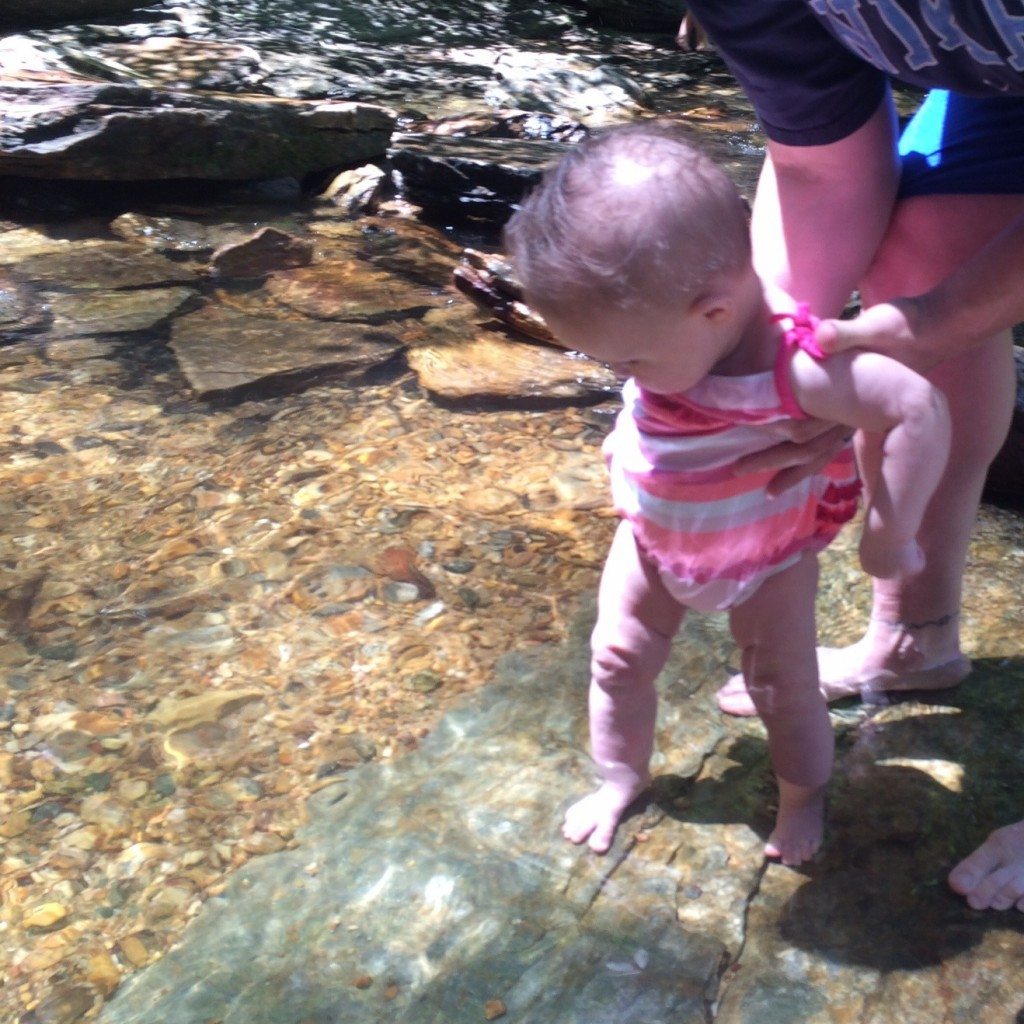 there were several other little mini waterfalls coming from the massive pool of water. of course, isaac insisted on exploring those.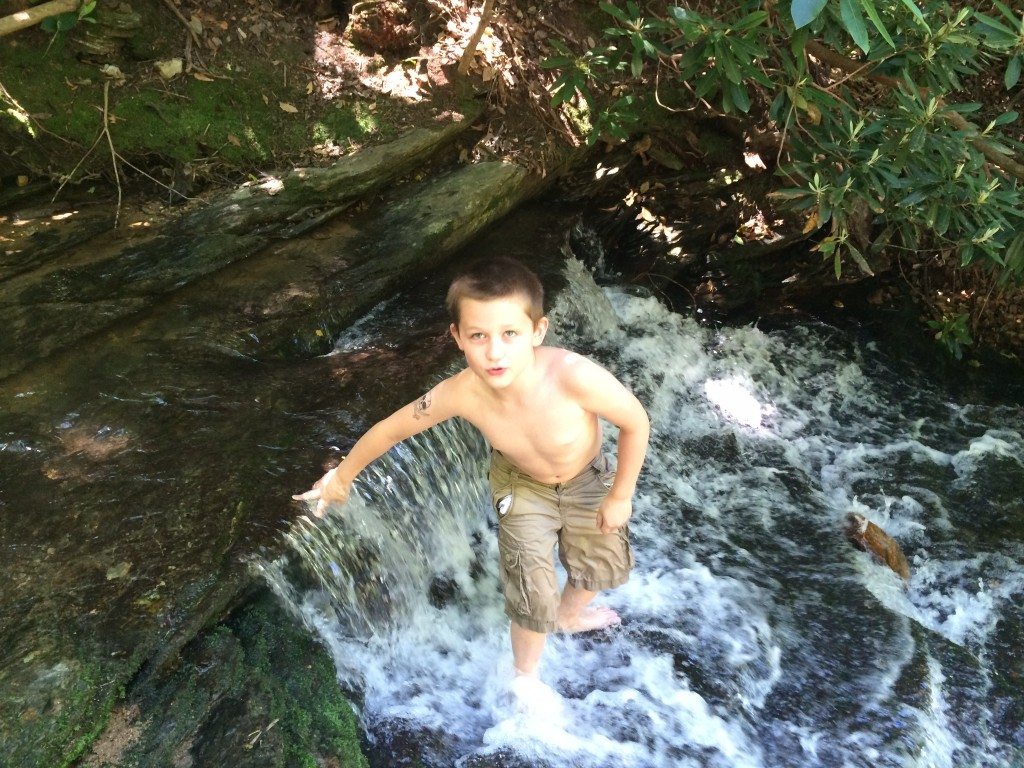 we were pleasantly surprised to run into these fun folks. it was a hot spot. (we apparently missed another family of friends who were there shortly after us.)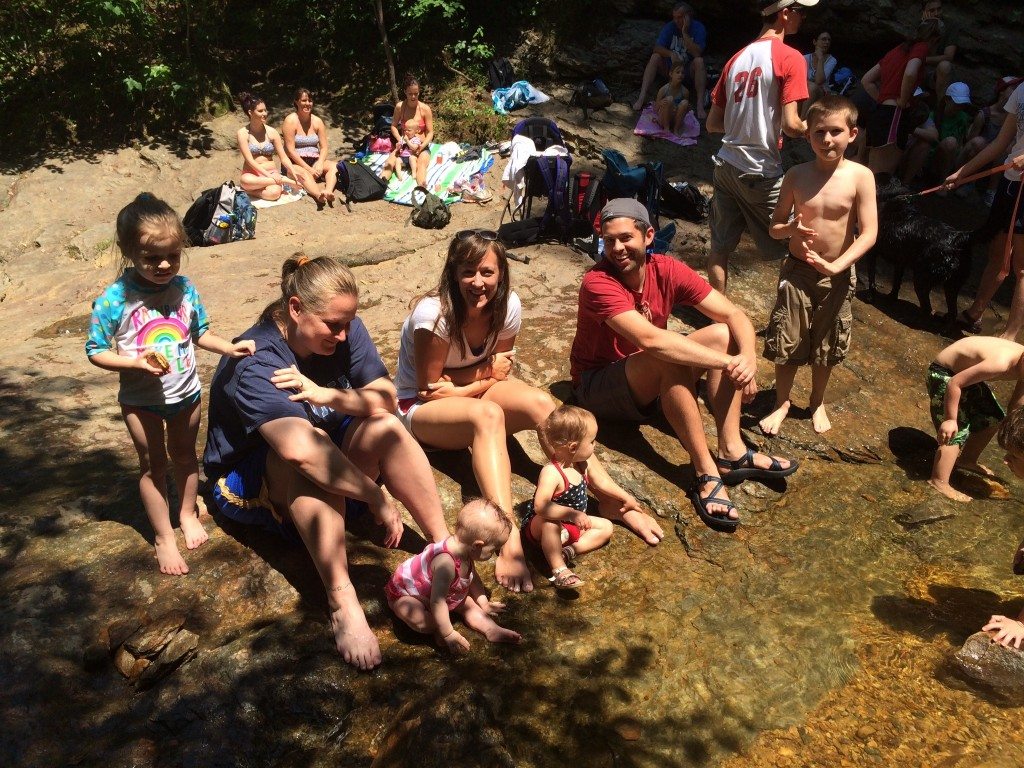 hazel seriously loved it.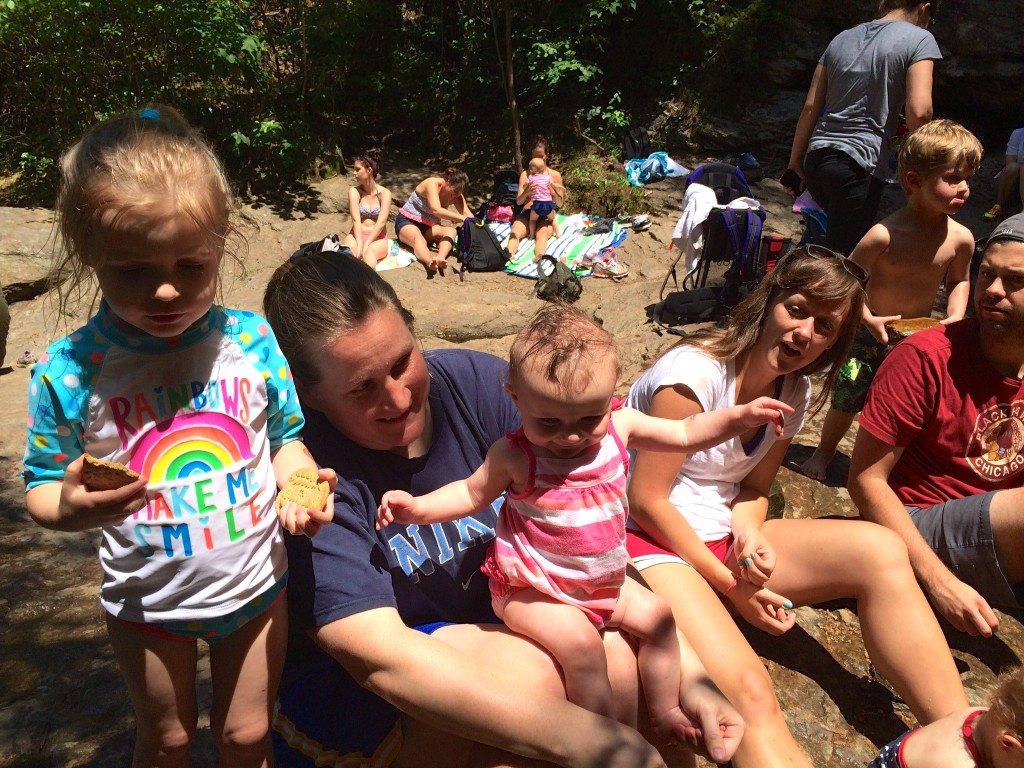 me and the older two. the other obligatory photo. in front of the falls.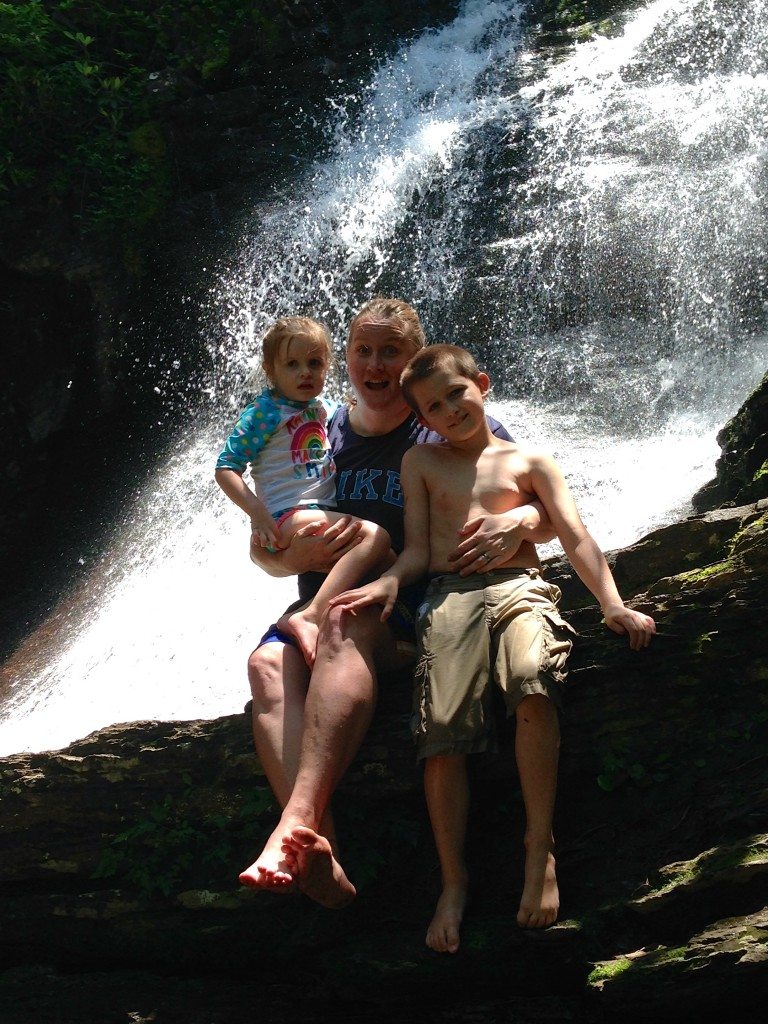 it was a busy day for hazel… crying all the way there. the hike. the swimming. she needed a cat cap.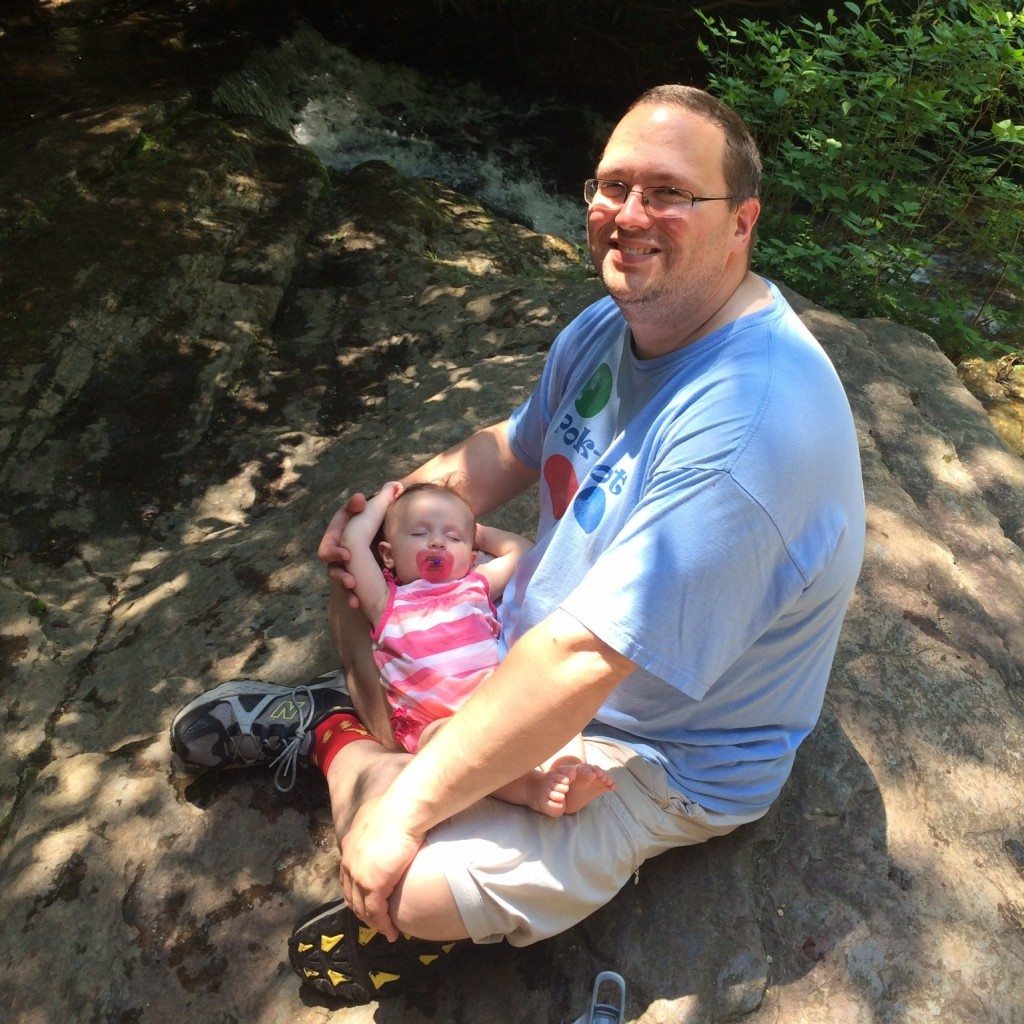 we had a great day. next time, i think we will pack a lunch, because the kids didn't want to leave, but we ran out of snacks and everyone was starving. although, then we wouldn't have the excuse to eat at the dan river family restaurant. which. is. awesome.
anyhooo. you can expect to see more pictures from this location in my near future…