during my mom and terry's visit, we went strawberry picking. and by "we", i mean, me, my mom, hazel and anna. the girls.
anna started off strong.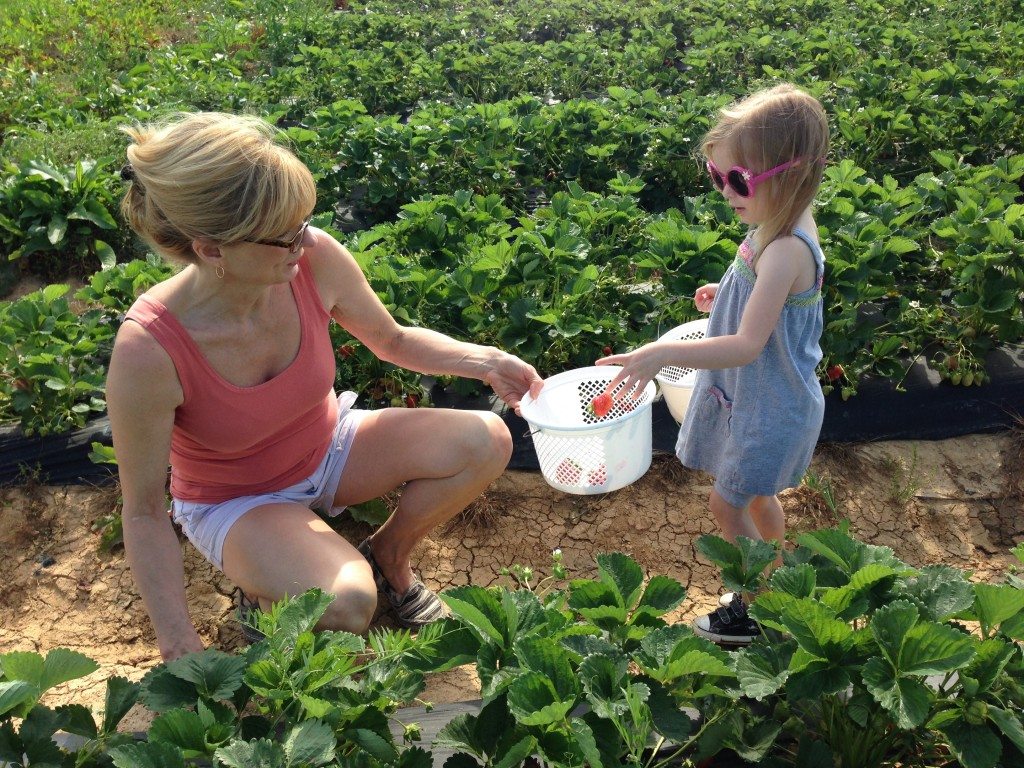 but, she was very selective.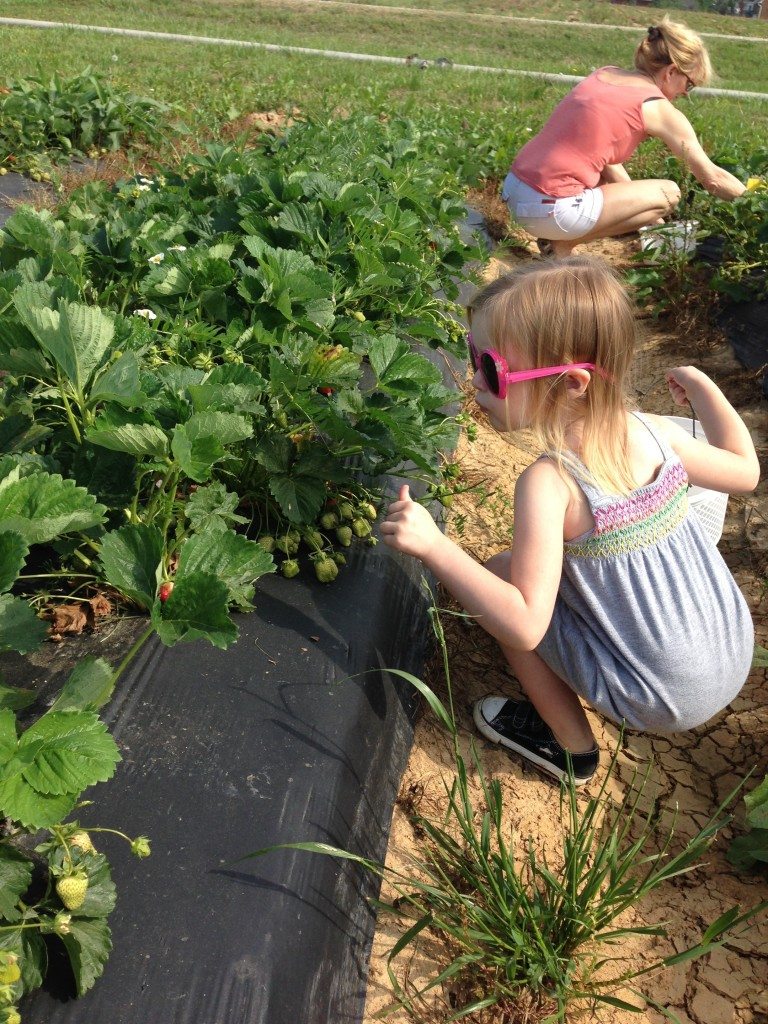 if my mom picked one that looked a little abnormal or had a little yellow still on it, she would throw it back.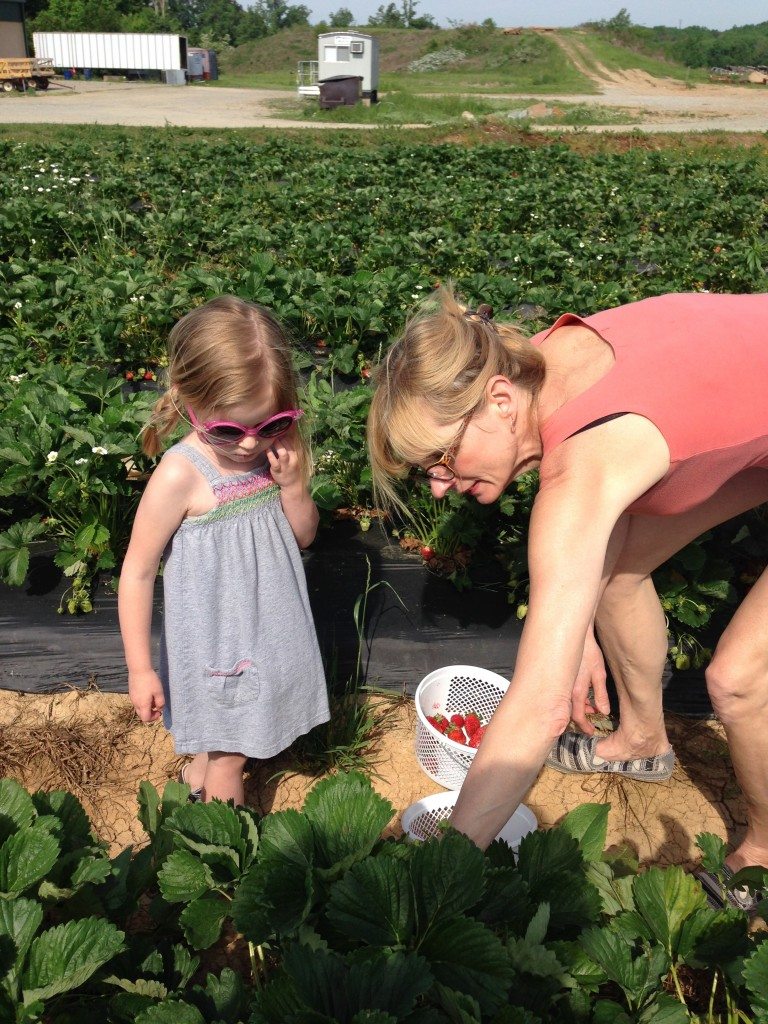 she kept at it though.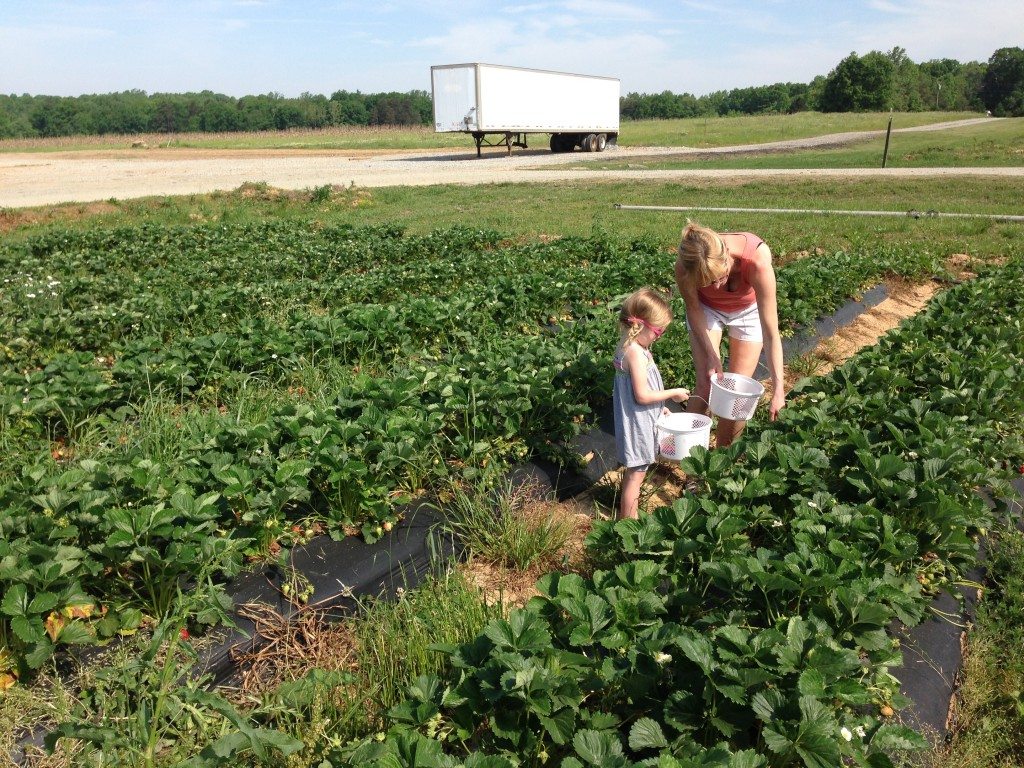 hazel didn't see much action. she snuggled down in the carrier and went to sleep.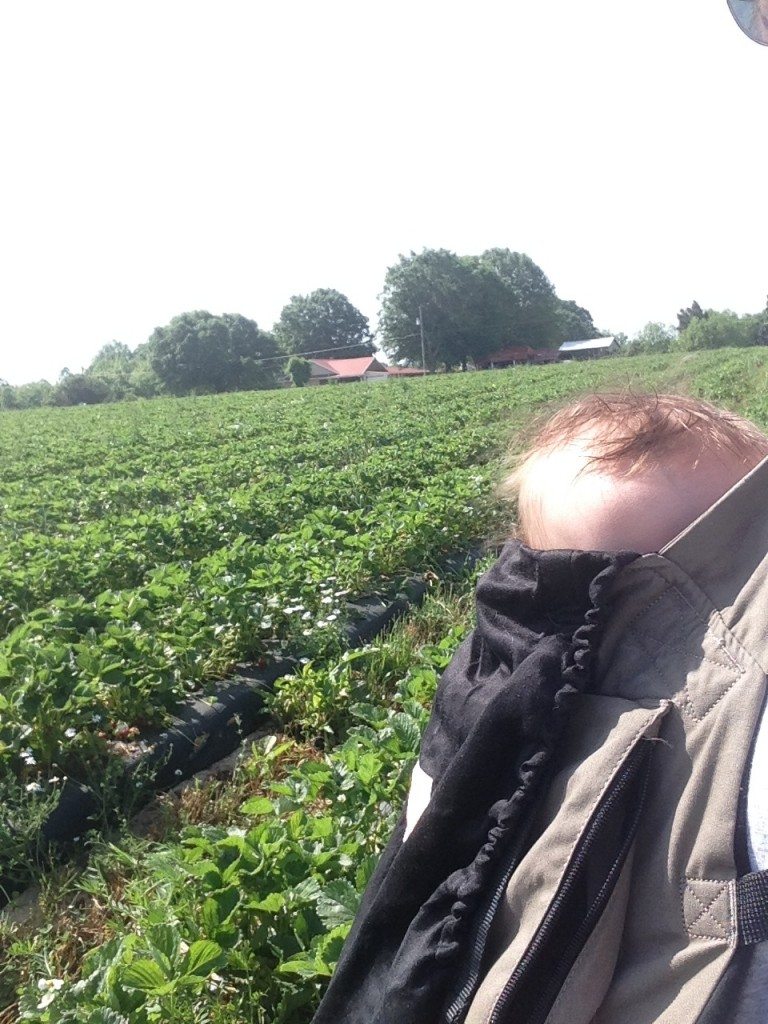 anna was distracted from her strawberry picking by the pretty wildflowers.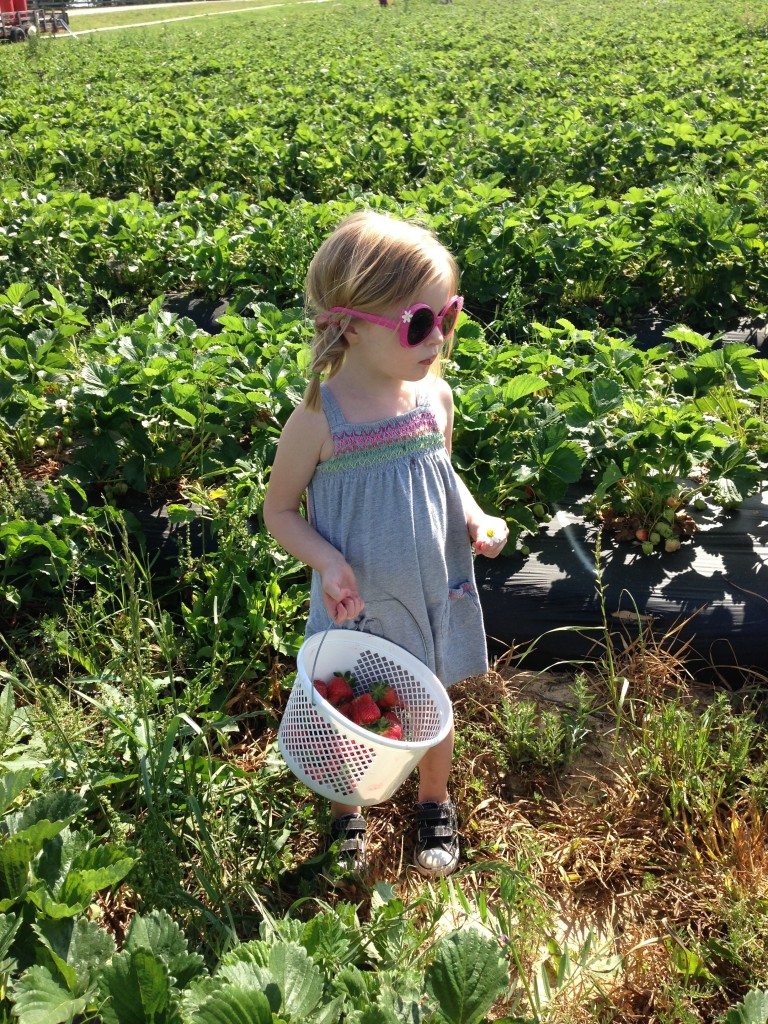 she eventually abandoned her basket for me and my mom to fill and focused all her efforts on flowers.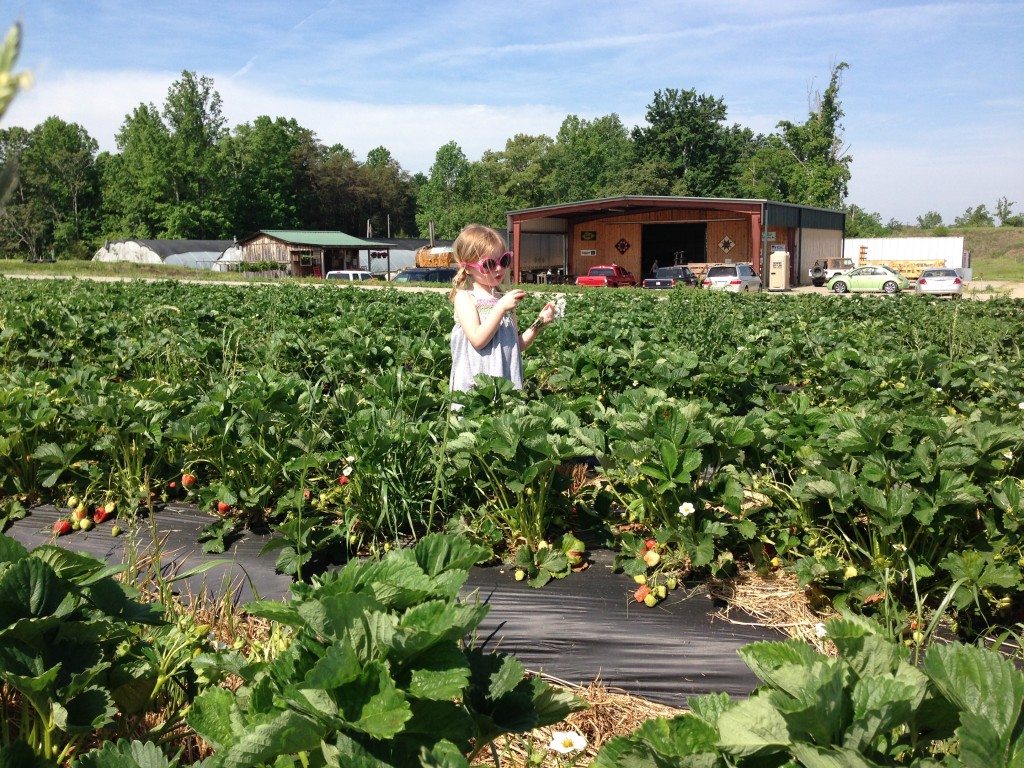 photo op for the gramma and the annababy.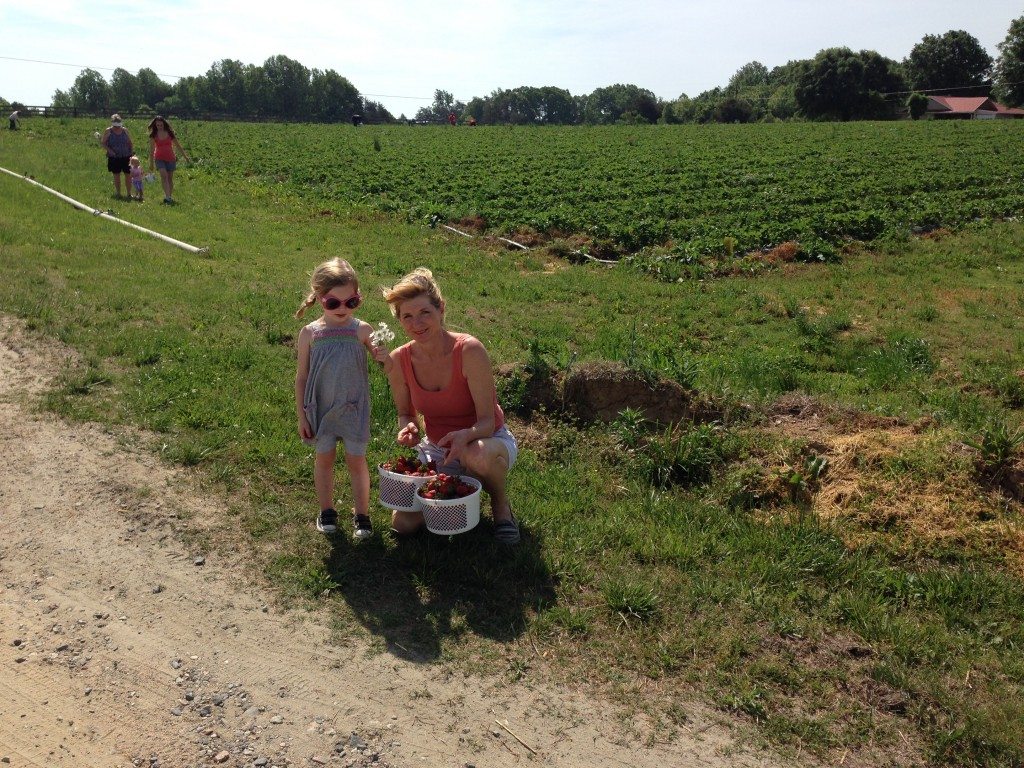 tired strawberry flower picker.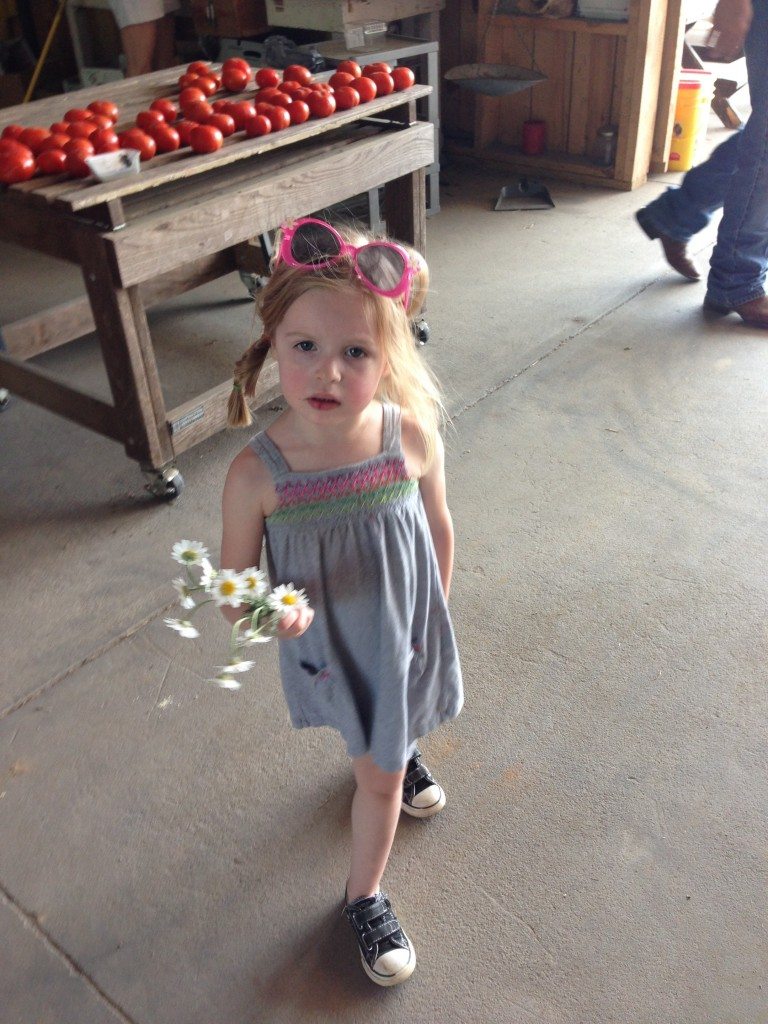 we picked two gallons. for $8 each. for any local peeps, the place was clodbuster farms. it was pretty low key. anna struggled a bit walking between the rows because the terrain was kind of rough. but it was close by and cheap. and delicious.