i've lost track of the days.
the day i'm about to blog about is a day that we just hung around batavia mostly.
for lunch, we picked up subs from south side deli and then snatched my gramps up from the VA hospital and took him to aunt eleanor's for a little outdoor picnic. the weather was perfect. in my head, i had visions of my childhood, when a zillion relatives would be frolicking about between my aunt eleanor's and my great gramma's houses. but, it was a decidedly sadder version of those old family gatherings.
we settled my gramps into a chair under a tree and i handed off hazel for their first official meeting.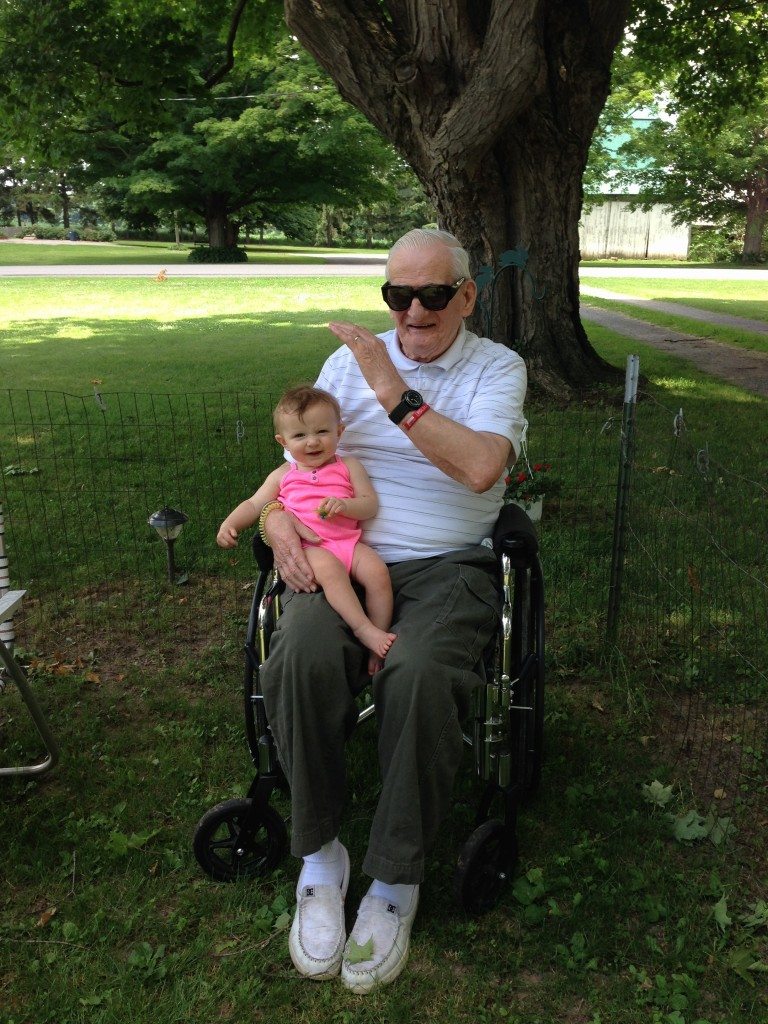 we then spent the next little while getting my uncle ray out of the house and into his chair. it made me sad. a year and a half ago, he was super sharp and getting around great. he's gone downhill fast. anyhow. between getting my kids fed and helping with uncle ray and such, i don't have any other pics.
i did go on a little stroll around the yard and take some pics of the surrounding scenery for posterity. there's a few massive trees scattered around the two yards, but this one is the biggest. it's quite amazing.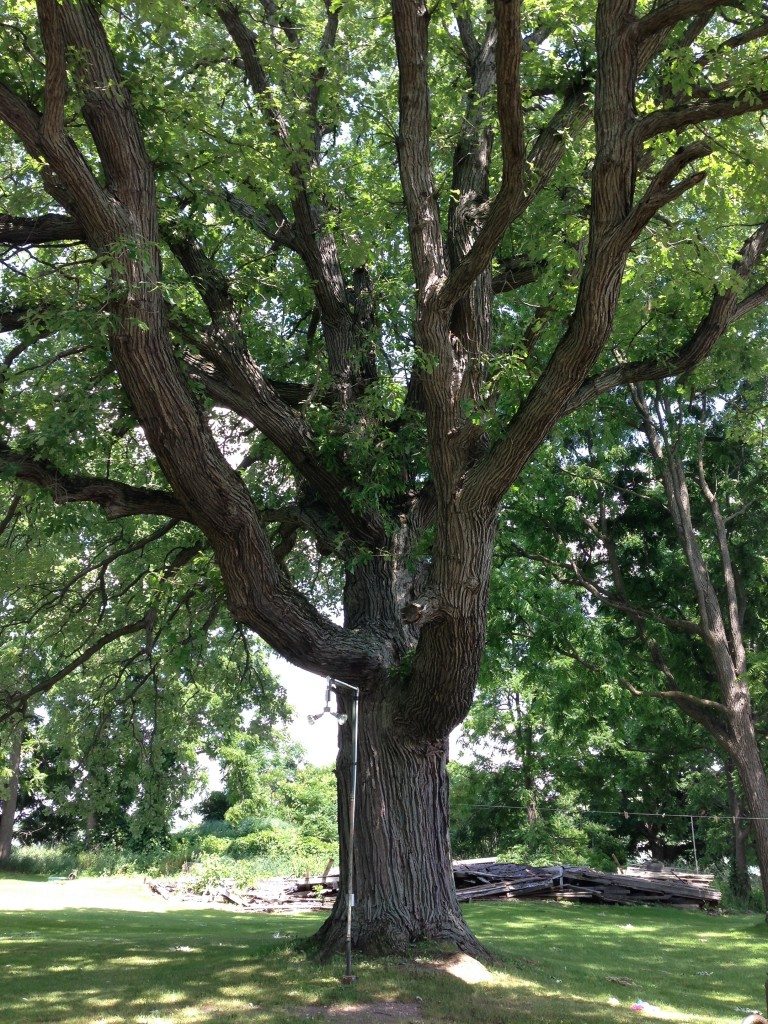 (that's a collapsed barn in the back. we were never allowed to play in it because there was always worry that it would collapse. it finally happened this year. we totally could have played in it after all.)
their yard is surrounded by miles and miles of farm land. this year, the crop is cabbage. which casts a distinct and slightly unpleasant (but a bit nostalgic) aroma about the place.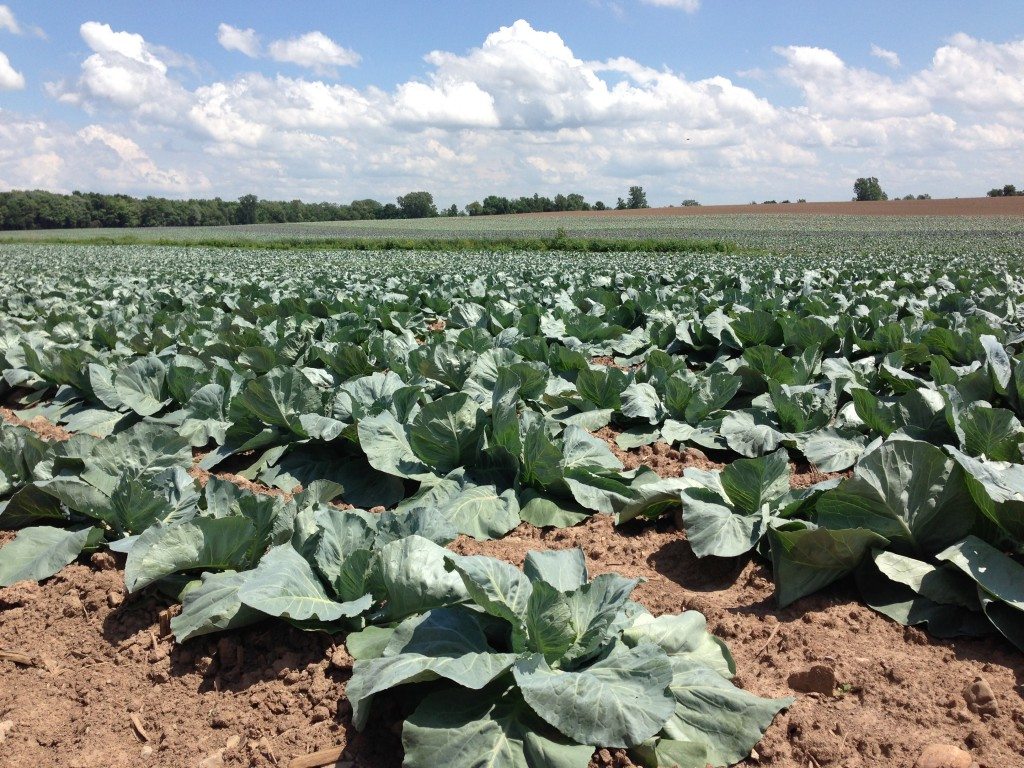 so much cabbage. those are black walnut trees. nothing like stepping on a black walnut with barefeet as you run through the yard unsuspectingly.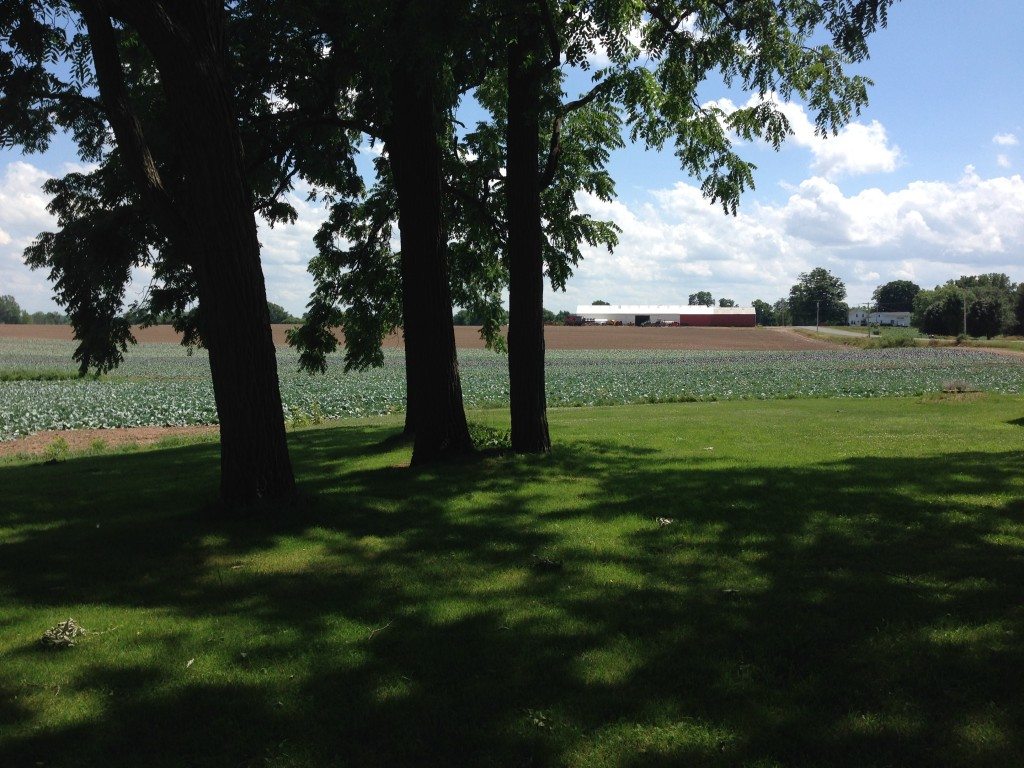 across the street, there are some cows. i took the kids over for a visit. they were skeptical of the audience.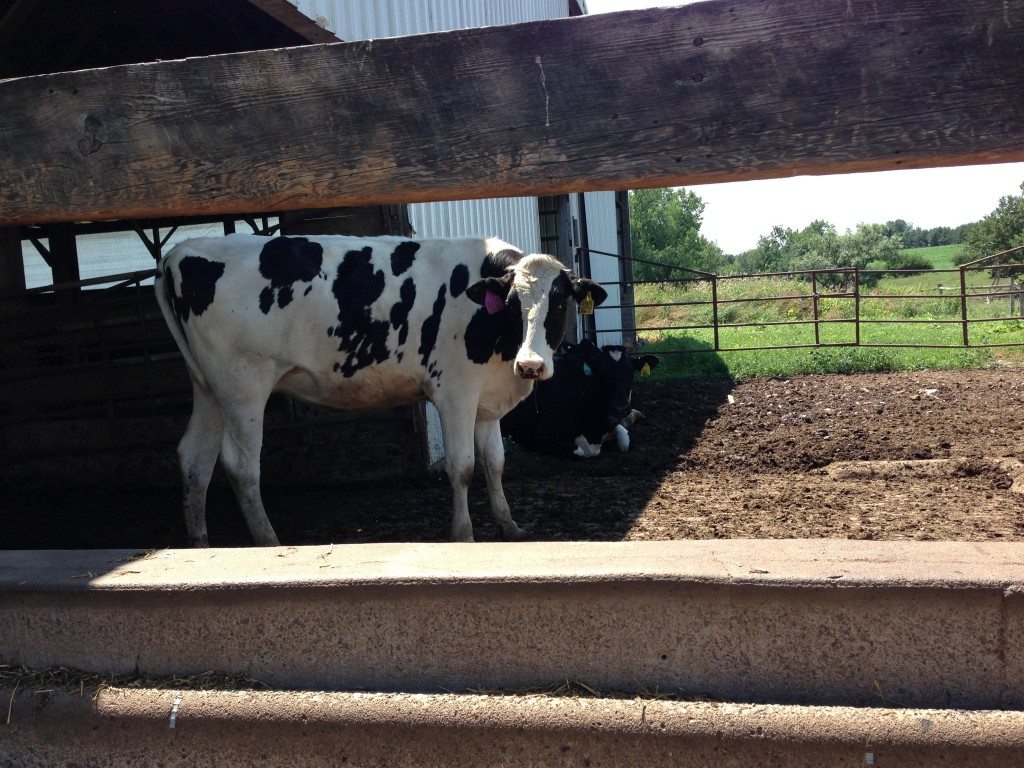 kids and cows.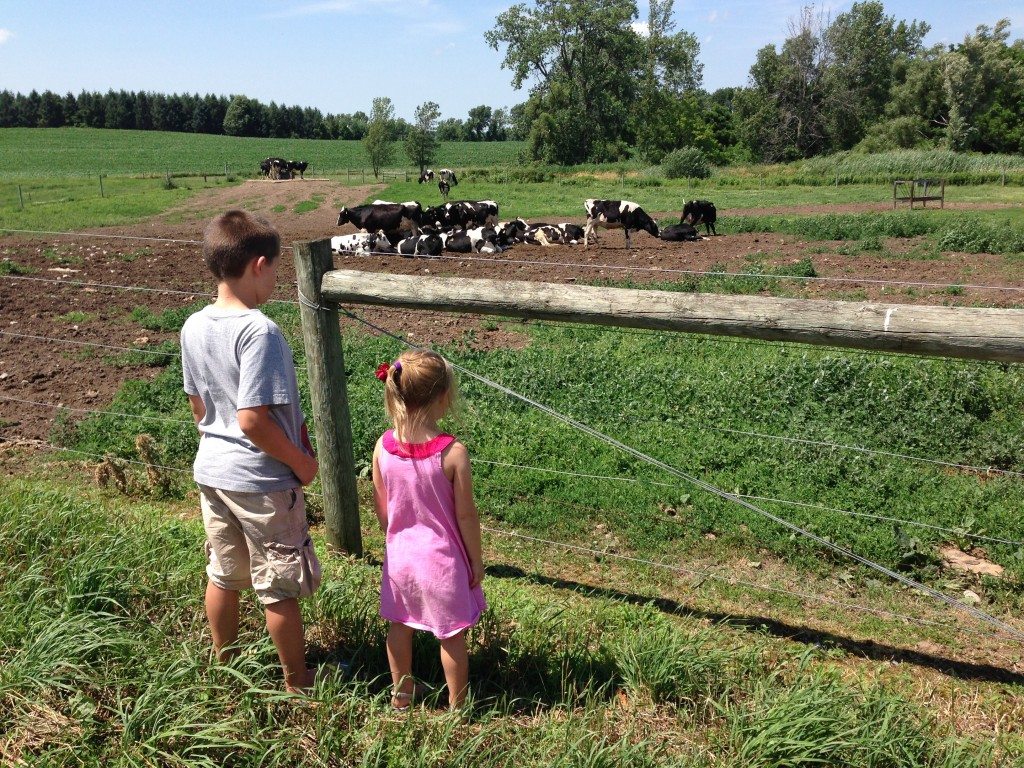 after a bit, we loaded up my gramps and dropped him back at the nursing home.
that evening, we caught up with some old pals from my high school and college years. the tepedino twins. we played a lot of softball together. and their dad was one of our coaches. they had their posse of kids and i had mine. and they picked up running around right where we left off years ago.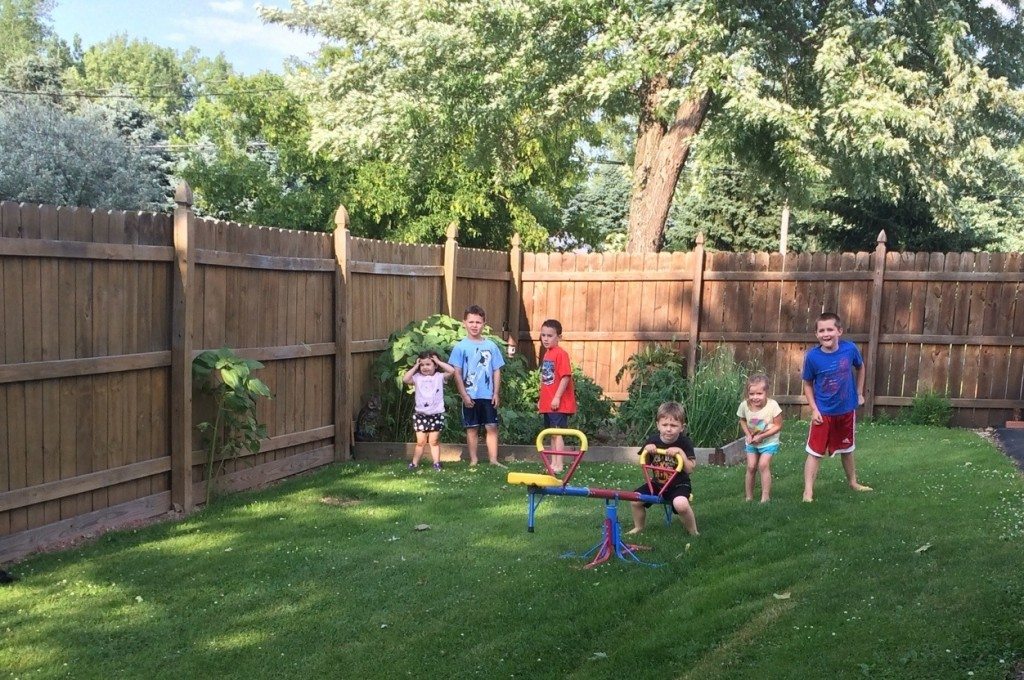 see saw. teeter totter. whatever.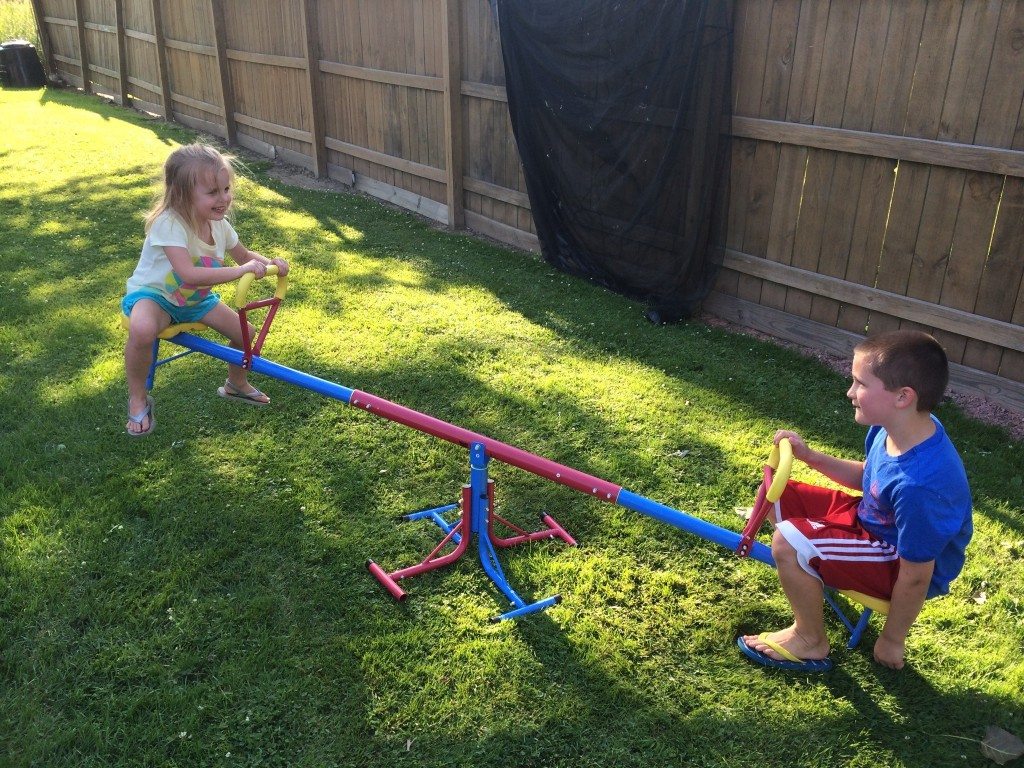 while the kids wrestled and ran and such, the twins and i made plans for a big party night out in batavia.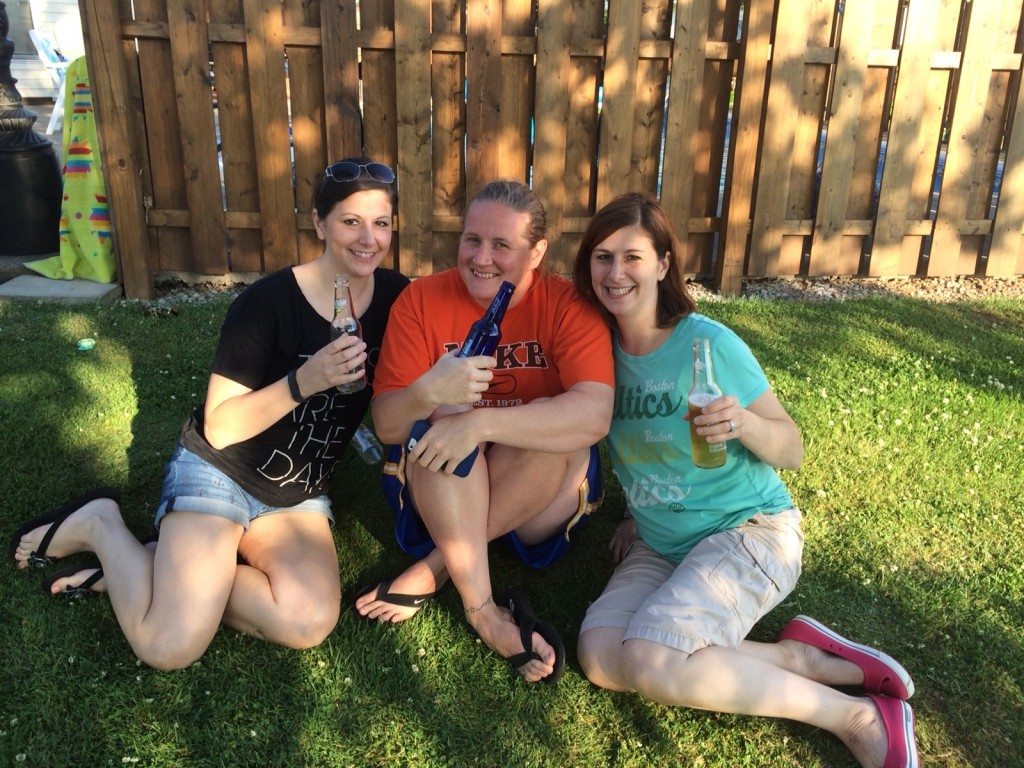 and then. on the way home. well. you know.
lickity splits and more ice cream.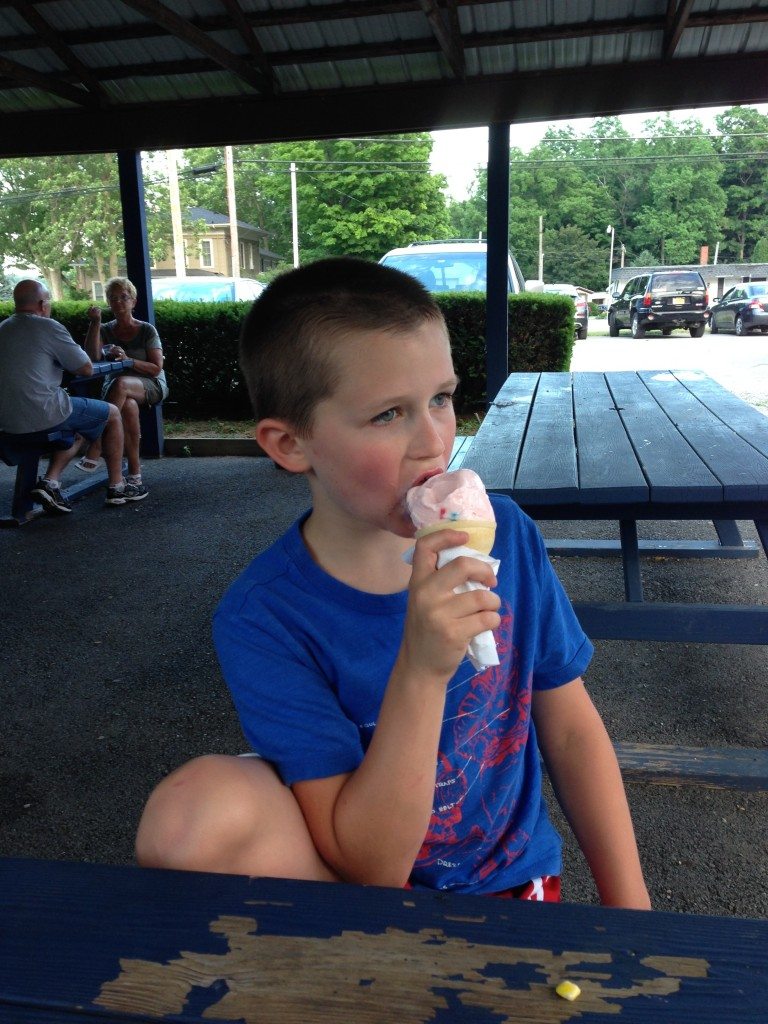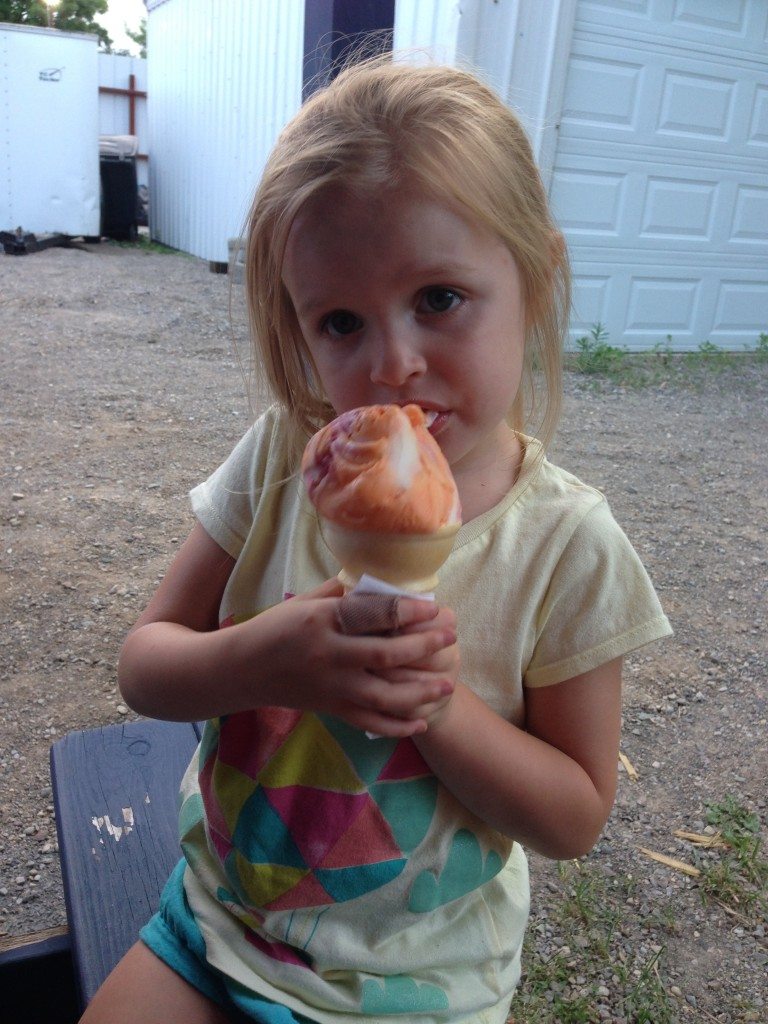 oh my gosh. how many more days are left already???