i have a friend named mary.
she was my camp counselor at ymca camp arthur g. hough. (aka: the most magical place in the universe).
she was also a friend of my uncle, who isn't all that much older than me, now that we are in our 30's and 40's.
and. she was a substitute teacher and cheerleading coach while i was in high school.
oh. and now she's related to me by marriage. her cousin married my cousin. as is the norm in batavia.
anyhow. we've stayed in touch somewhat all these years and many times when i visit batavia, she hauls her people up from ithaca to hang for a bit. well, this time, i decided that we should head her way. she recommended a terrific hiking spot, so we loaded up and headed to meet her on july 3rd.
we met at the top of taughannock falls, which is just north of ithaca on cayuga lake. (a finger lake). the view was amazing.

mary snapped this family pic for us, but it was a bit dark, so i've used my expert photo retouching skills to completely wash it out for you…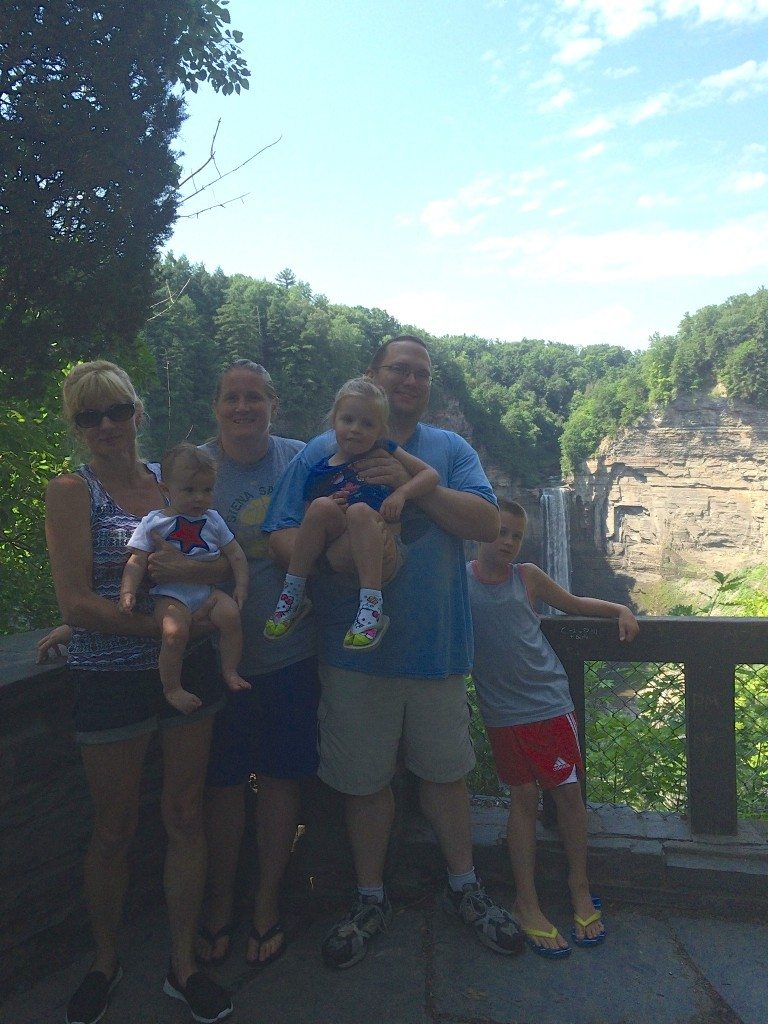 mary and her girls.

we drove to the bottom of the falls and parked and sunblocked and strapped babies to moms and all that good stuff and hiked in. and by hiked, i mean, walked leisurely along a gravel path that runs adjacent to the creek from the falls.
you can't actually swim at the bottom of the falls because apparently sometimes large hunks of rock fall off. which was fine with me. i like me and my kids to be unsmooshed by rocks. but, we got close enough to be amazed.
this pic is from the bridge that, if you look closely, you can see in the first picture taken from the scenic overlook.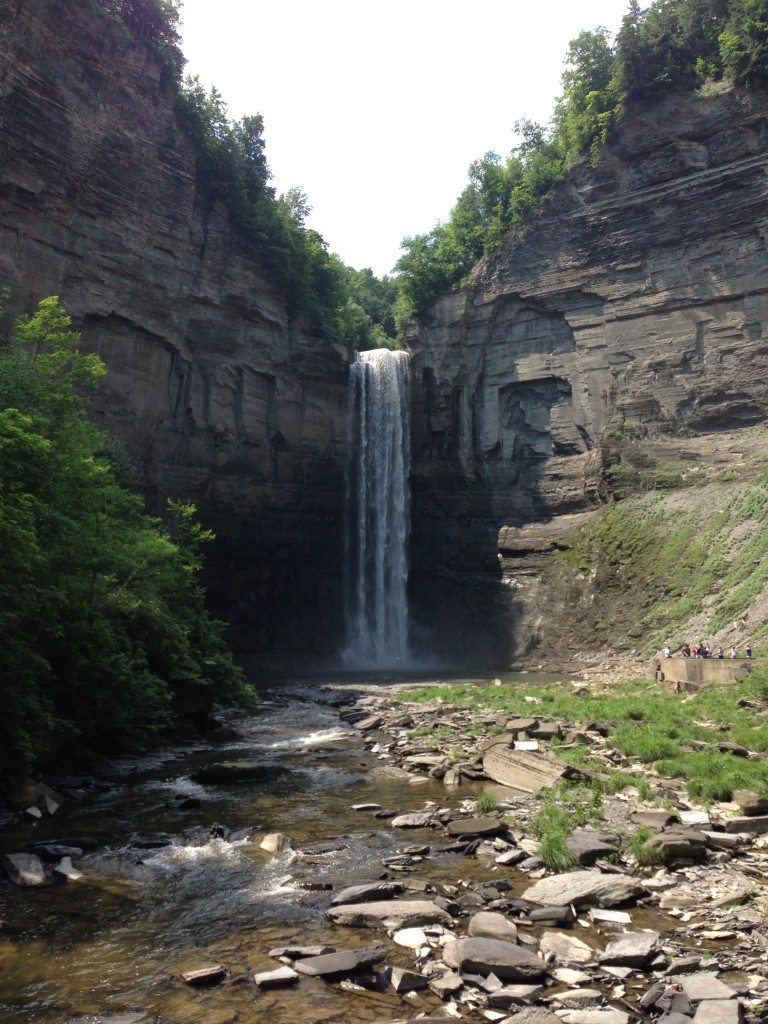 we walked a little further in. isaac, obviously had to walk on the wall, preferring the most dangerous mode of getting there.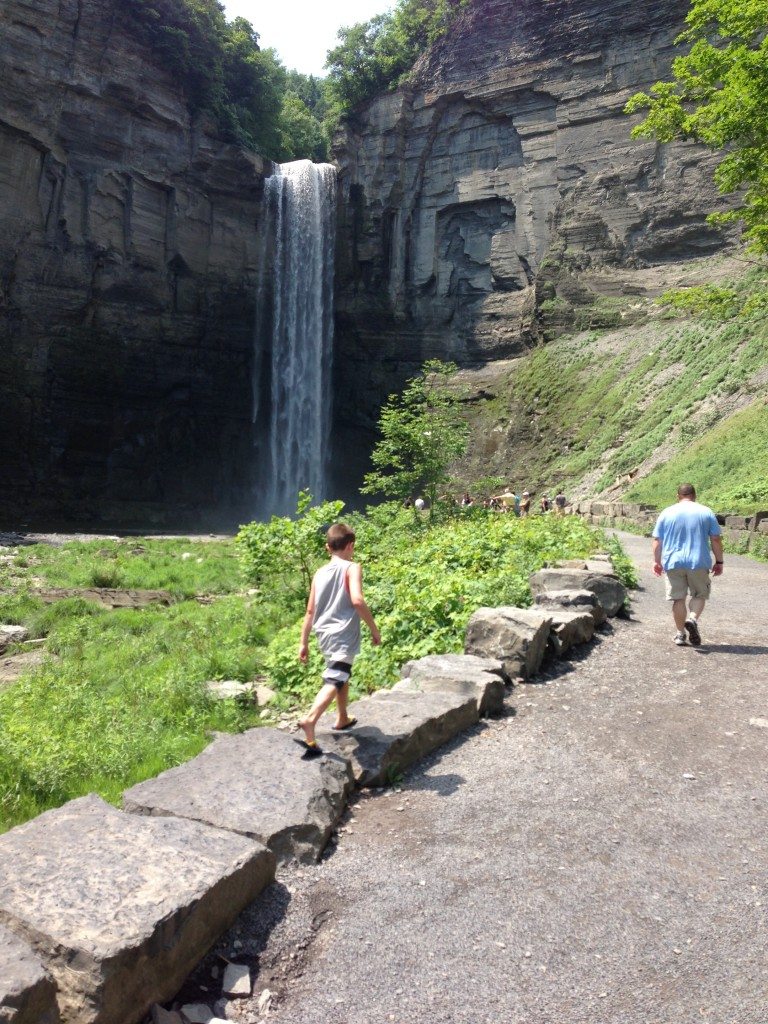 then a family pic.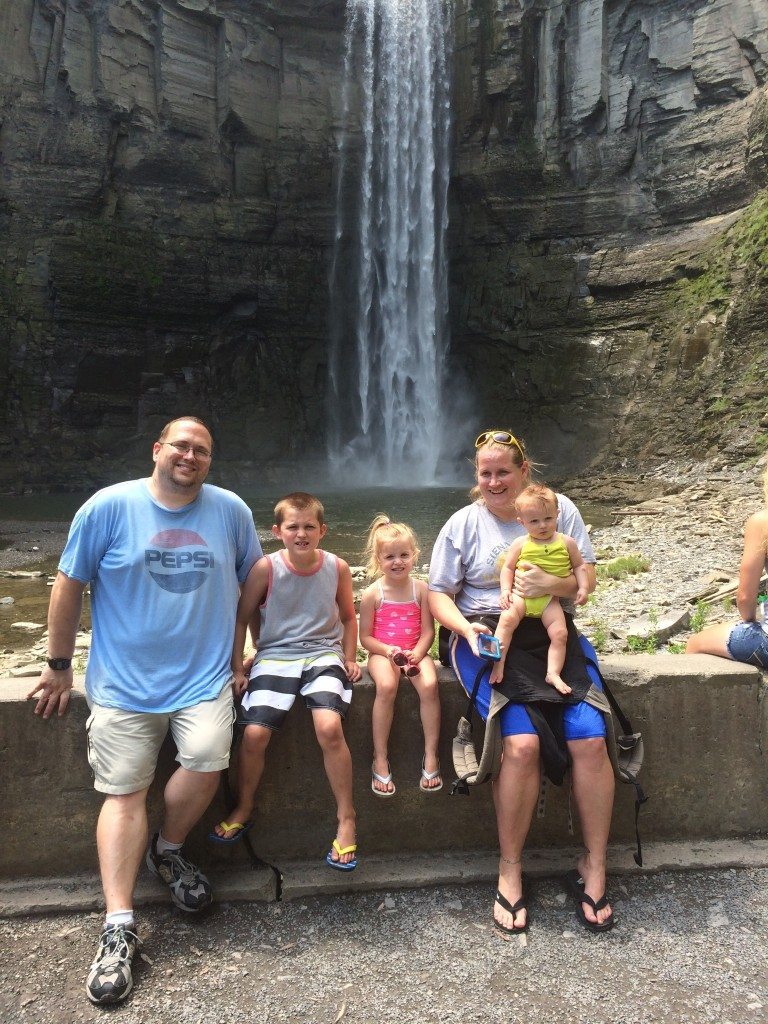 and a mom pic.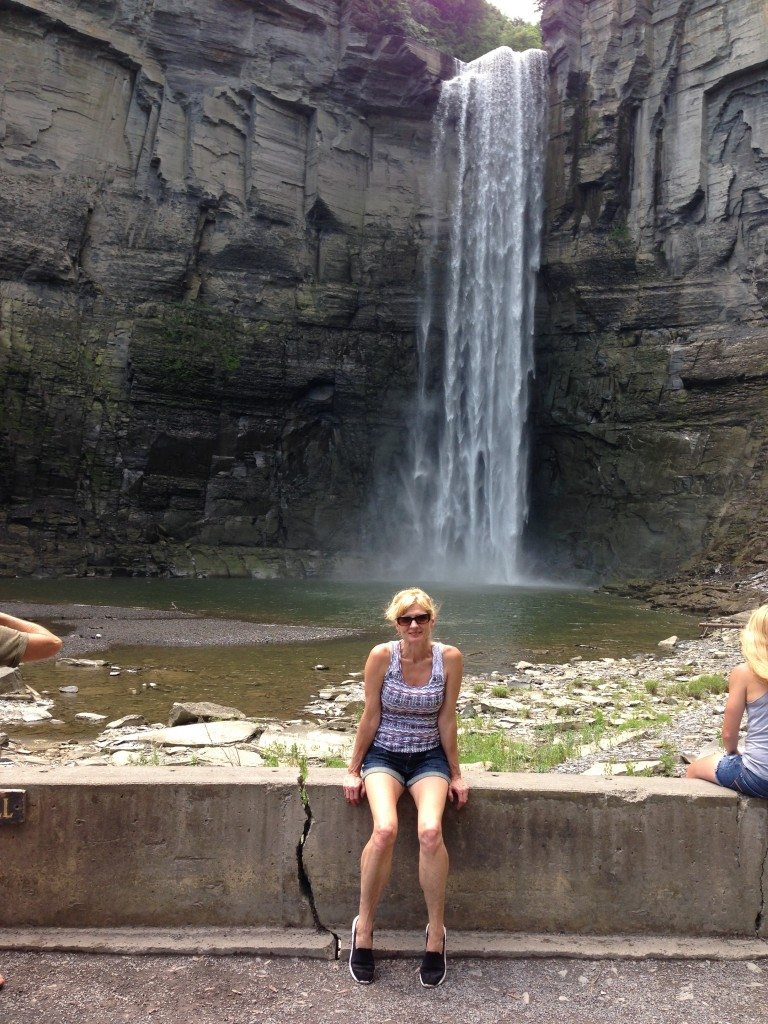 after gazing upon nature's wonders, it was time to hop into the stream. hazel loved it.

seriously. even though it was ice cold.

rock eater.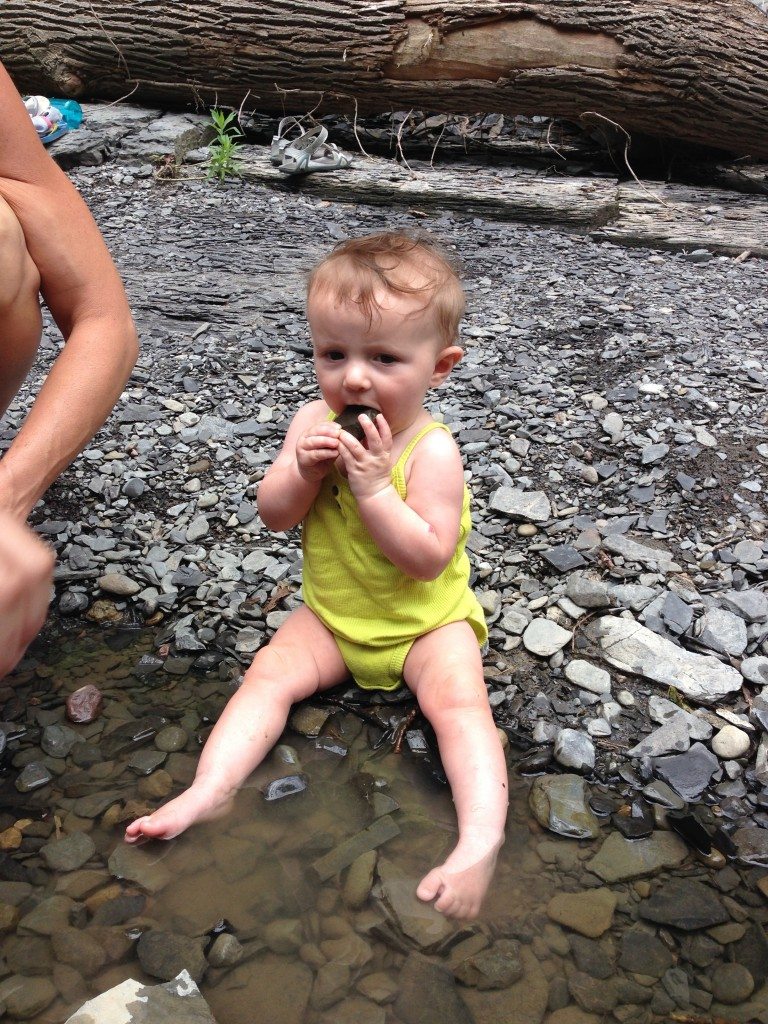 derek walked back along the trail, while the rest of us attempted to hike back in the creek. it was quite treacherous. the rocks below are either super slippery or super jagged and sharp. and the best was when the slippery rocks guided you right along into some jagged and sharp rocks. my feet were battered when all was said and done. and isaac was short one pair of $2.50 old navy flip flops.

my mom mostly handled anna duty, because at first, i attempted to have hazel in the carrier. bad plan. i don't know how i didn't fall while i had her, but at the first point where i could hand her off to derek, i did.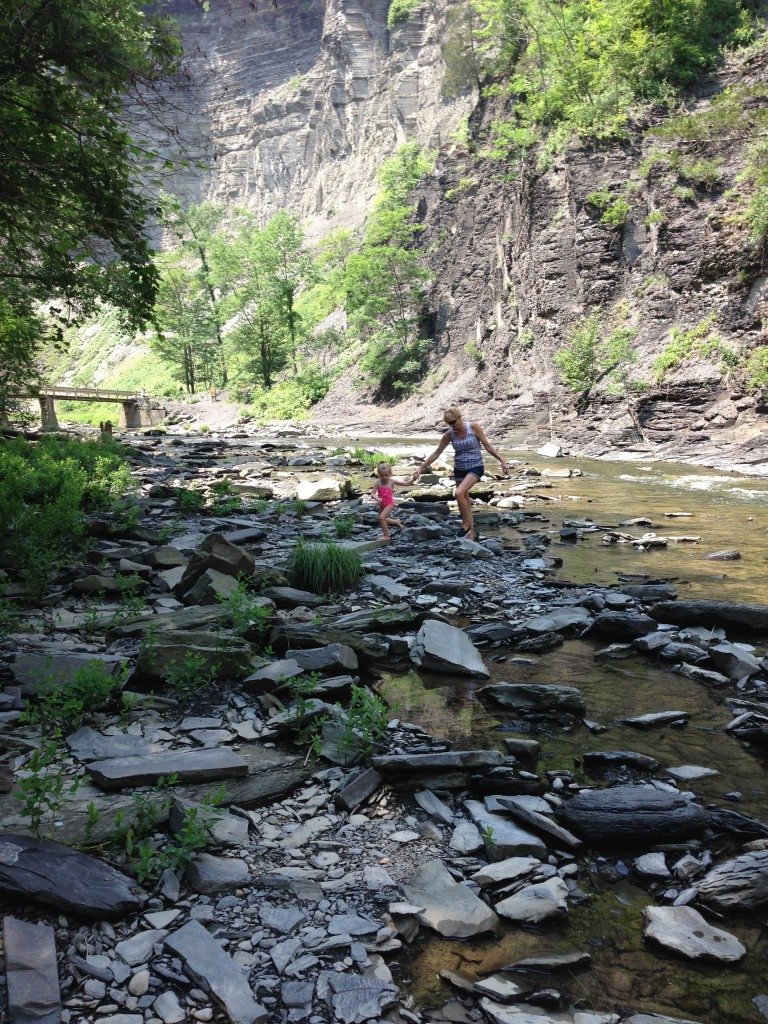 there were some spots that were deep enough to swim, so we would have to stop and wait for isaac and anna to get their swim on.

they had a lot of fun.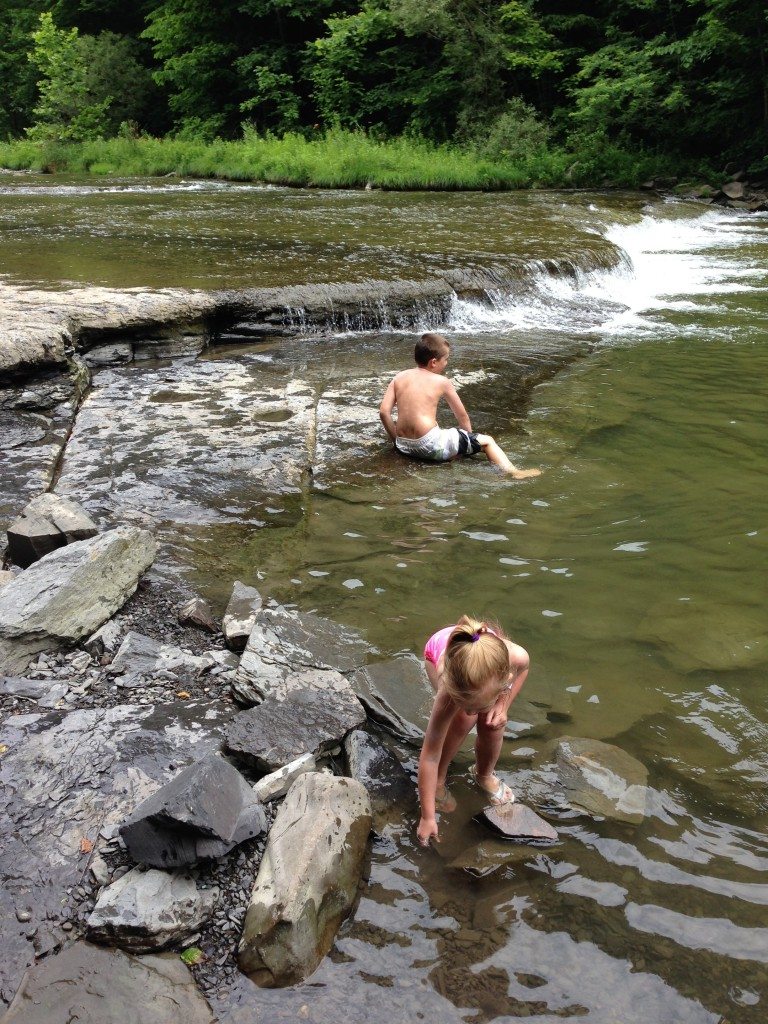 when we got back and changed into dry clothes, we drove over to a little snack shack near the lake. and we could see a giant cloud of gray and rain rolling over the lake. and just as we got our food, the sky opened up on us. we waited it out, and then followed mary into ithaca. we had hoped to visit her house for a bit, but traffic was horrible, so we just wound up stopping at purity for ice cream. go figure.
rainbow sherbet in a sprinkle waffle cone.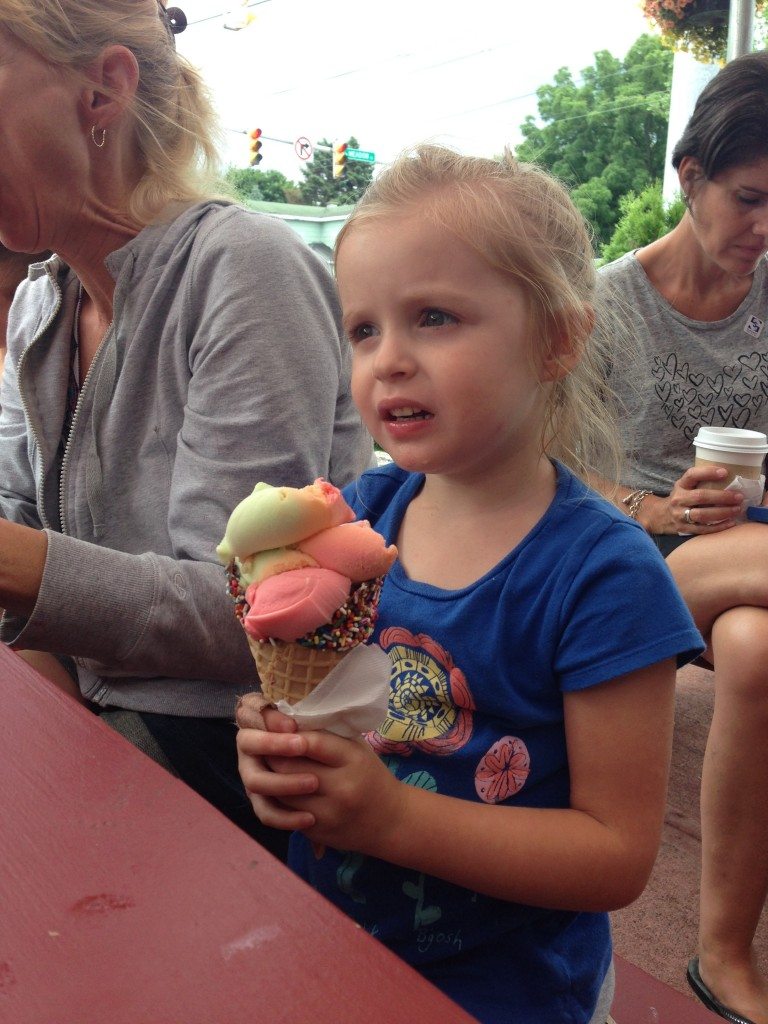 mary and her girls and one of my girls.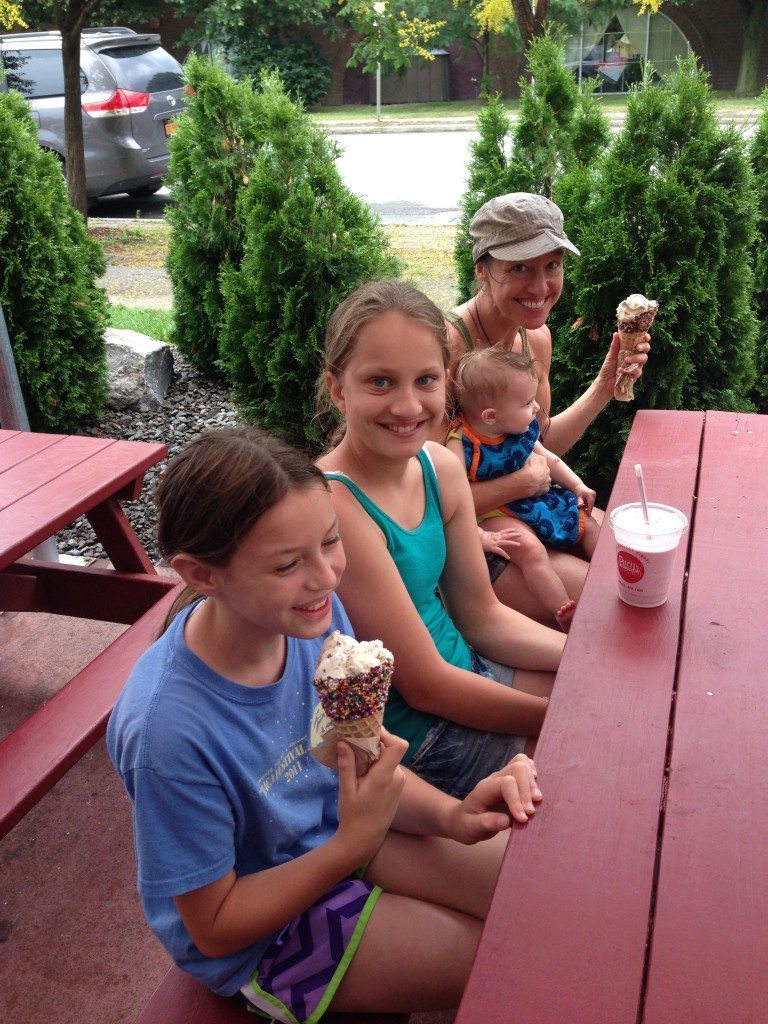 and. the other side of the table.

then we made the two hour journey home. and another vacation day was in the books.