we continued our western new york eating tour by hitting up the pok-a-dot for some beef on weck and gravy fries. (for newer readers of this blog, my gramma, mom and i all worked at the pok-a-dot. a lot of memories. and old friendly faces. i think it's a national treasure. no? it should be.)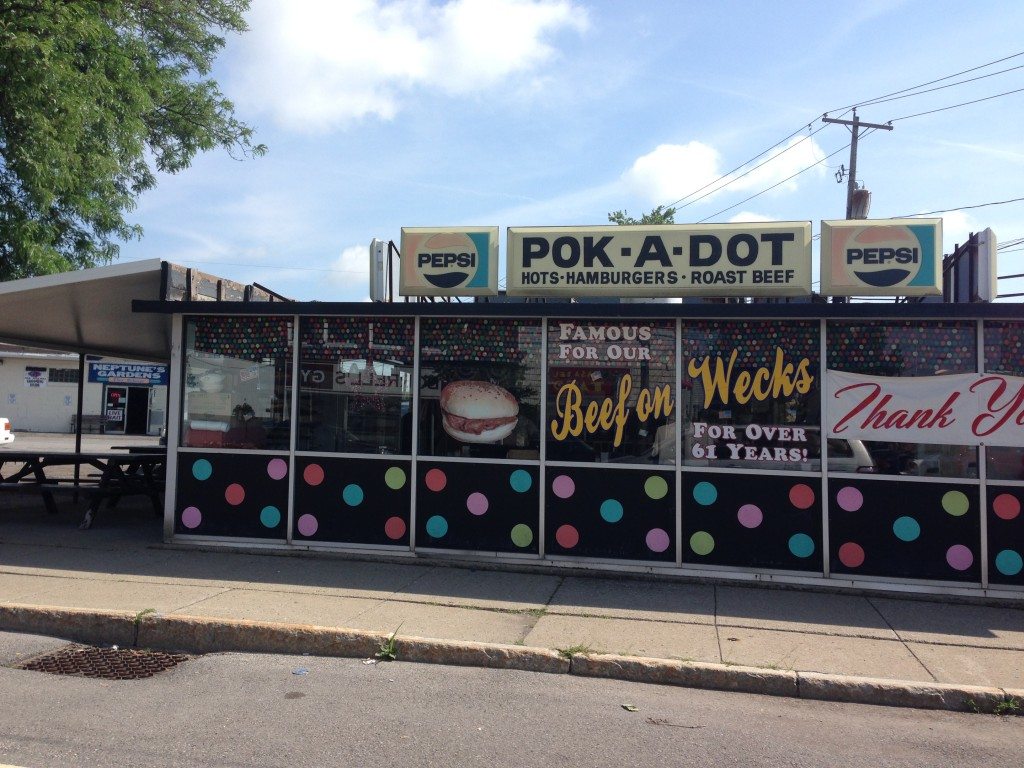 beef on weck. gravy fries. frosted root beer mug.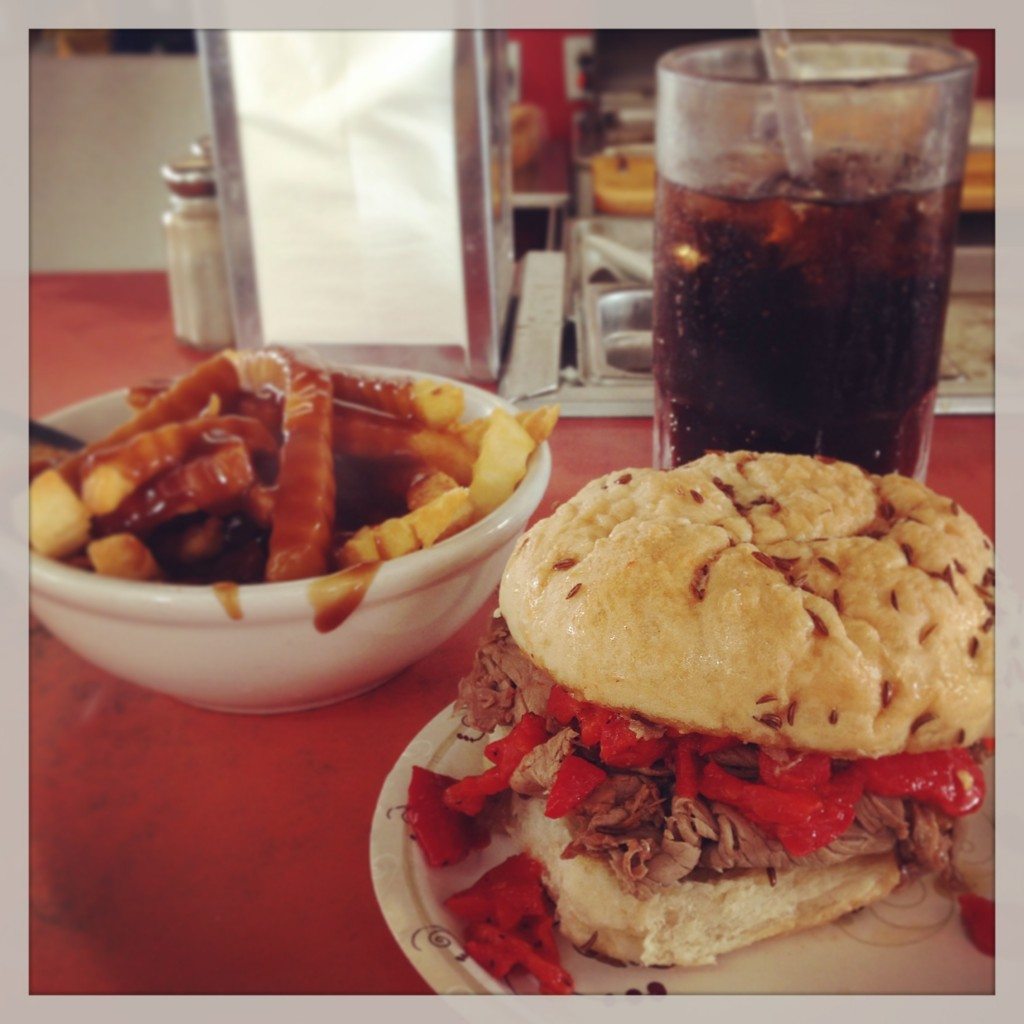 the timing of our pok-a-dot trip was intentional. knowing that we would leave with a distinct "deep fried" scent, we planned for a time when we'd be swimming shortly afterwards. my friend julie and her isaac and anna and abigail met us for some beach swimming.
anna immediately got to work digging up the brand new sand.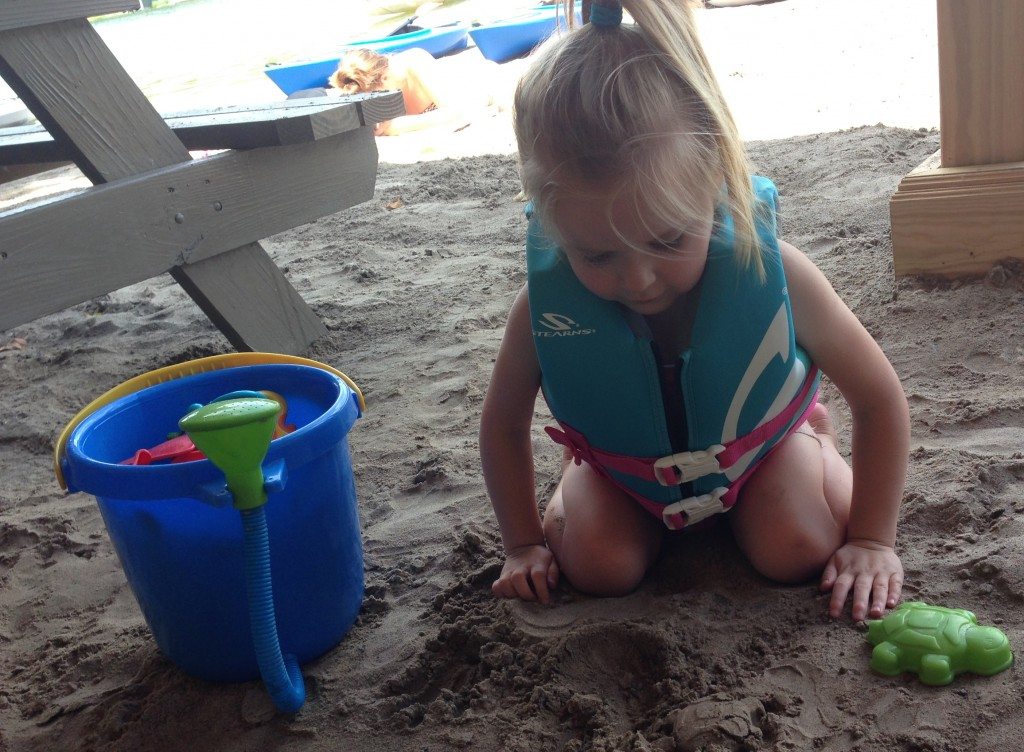 hazel. always a fan of sand and water.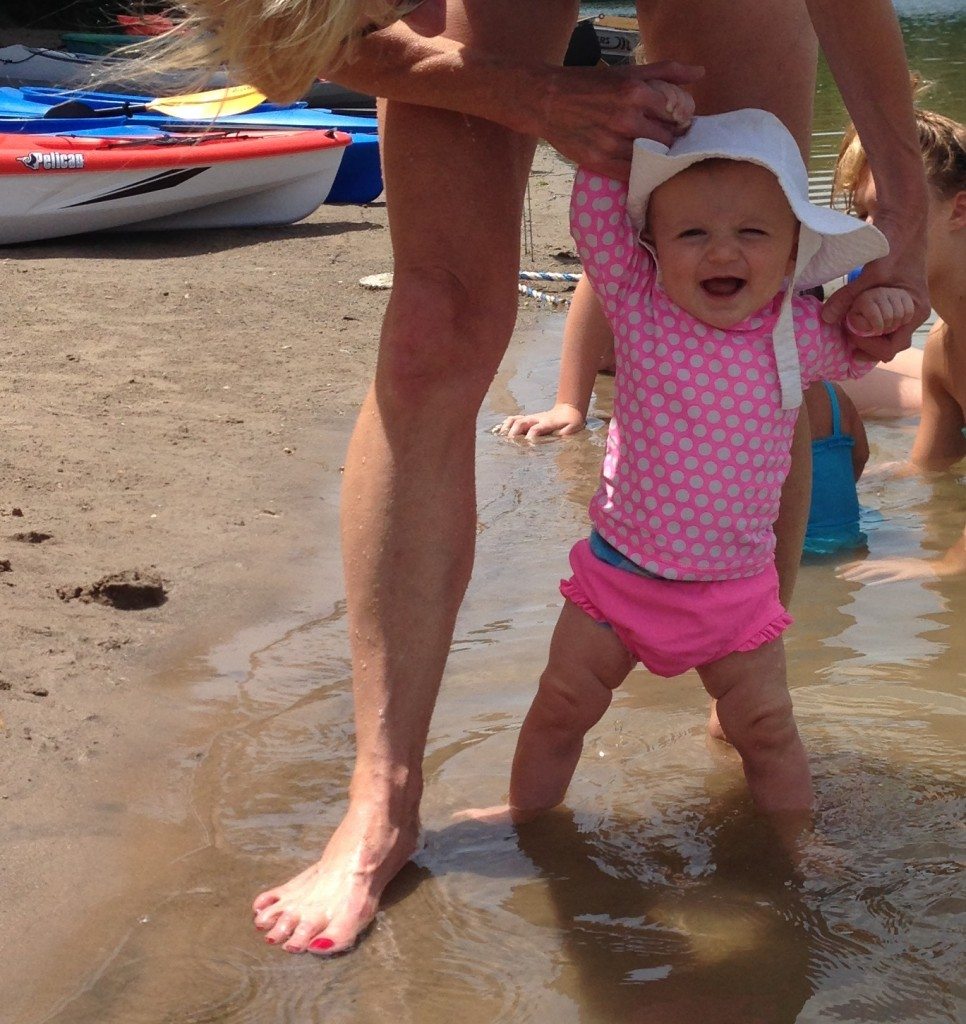 heart.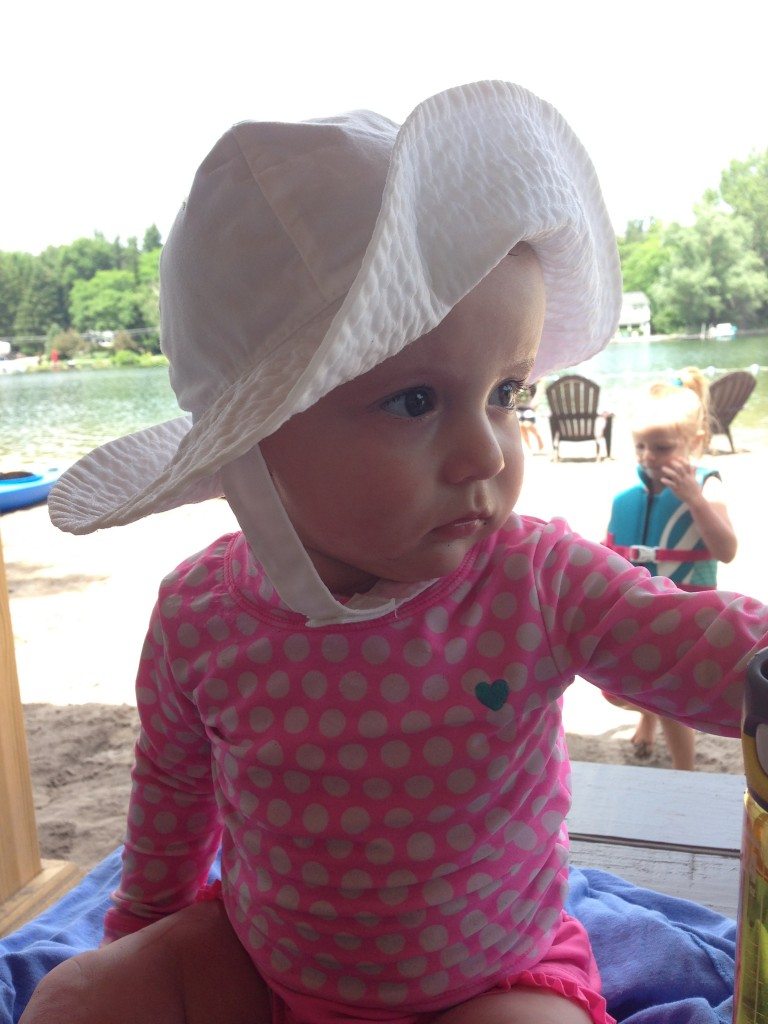 sand eater.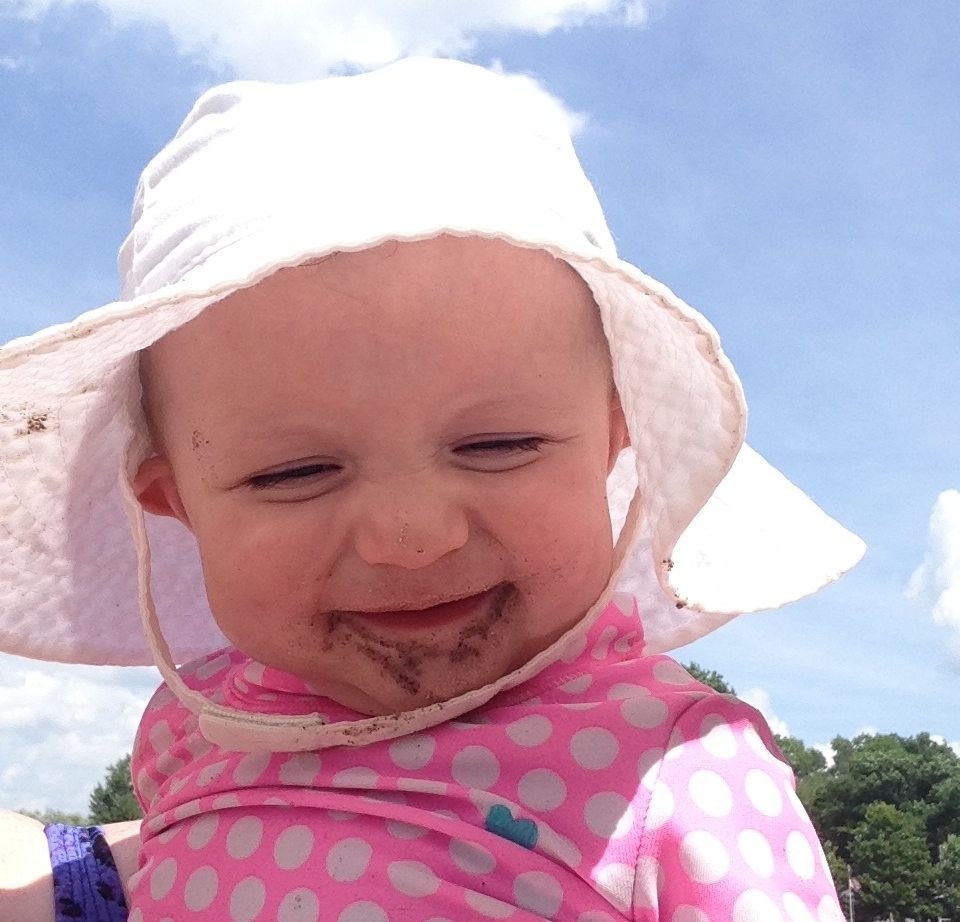 i don't know what we did the rest of the day. because it's not documented by photo and the week is a blur. the next pic i own is of these chicken wings. which was what we had for lunch the next day… at paulie's pizza.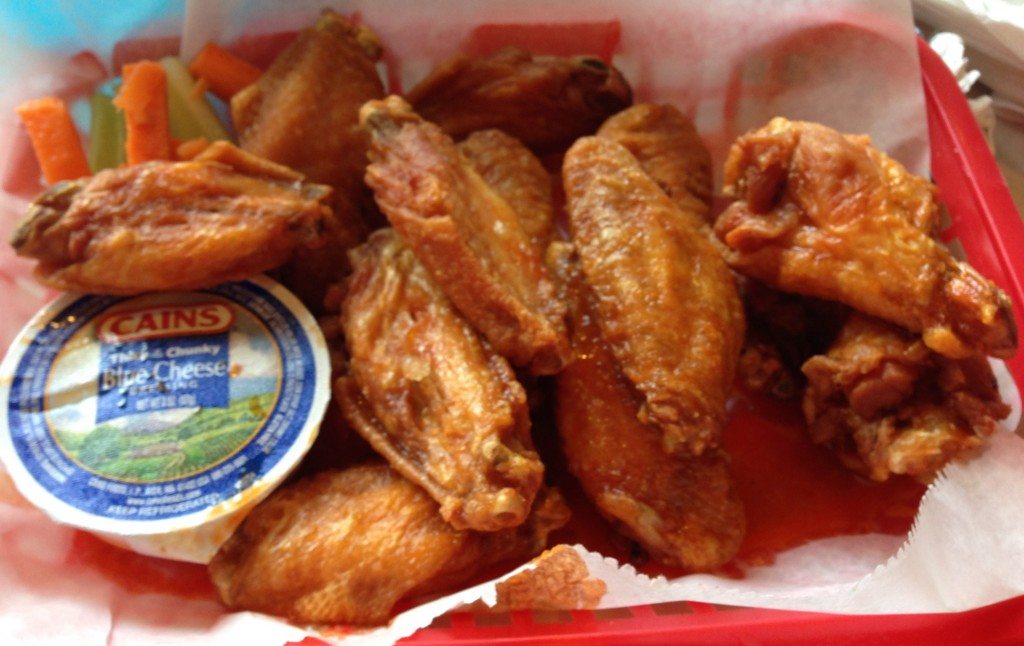 anna even had her first wing. she's a fan. but only of the skin. i mean, who isn't?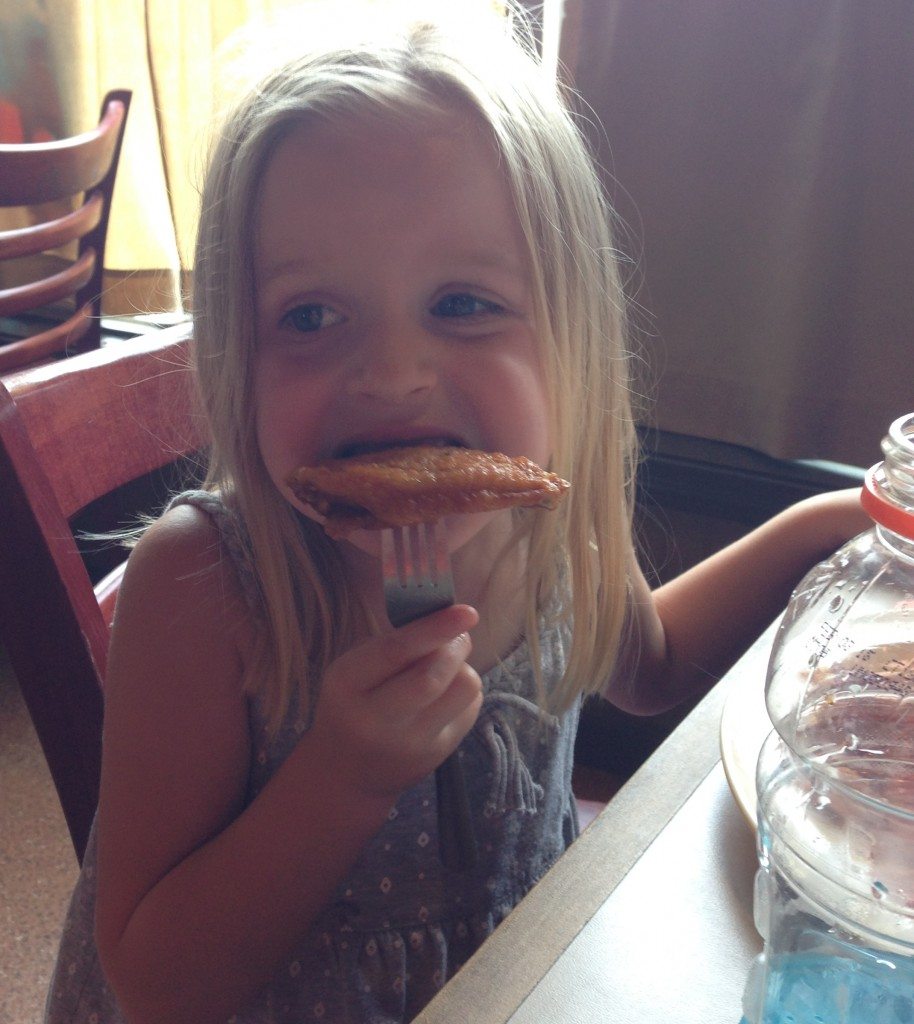 outside of paulie's there's a giant thomas the train mural. it's actually one of many murals all over batavia. it's pretty cool, actually, considering it's batavia.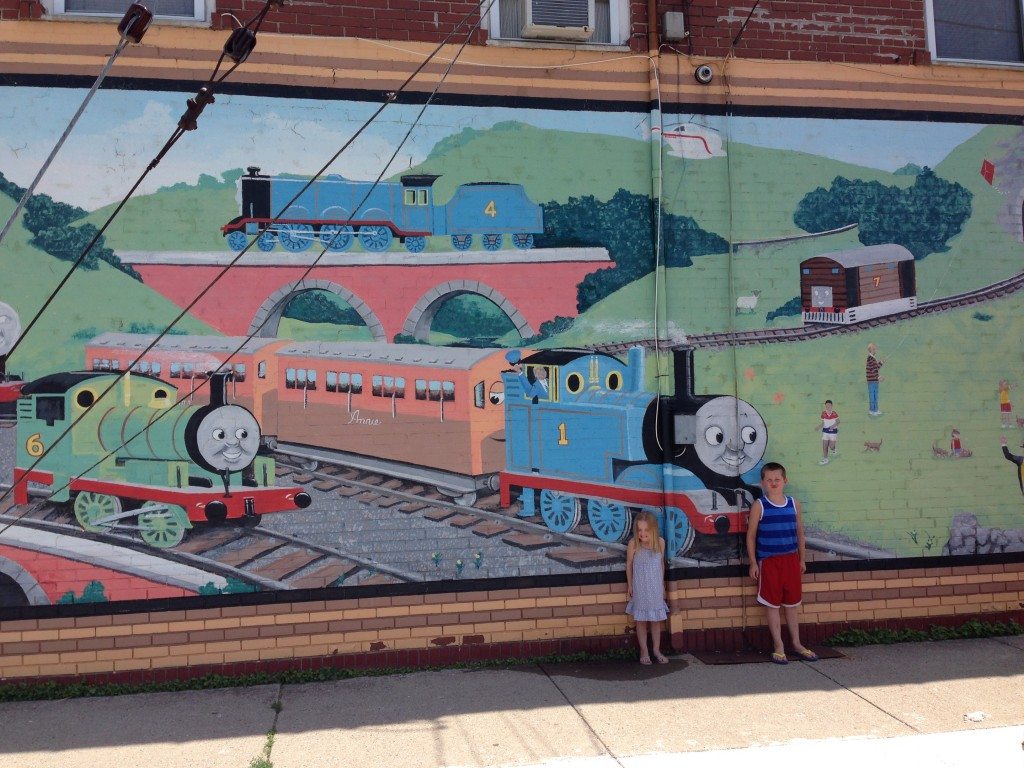 in the afternoon, we drove to buffalo (williamsville to be precise), to visit our old north carolina friends, the browns. you might remember i kept the girls some before hazel arrived. well, they moved back to buffalo and we miss them, but we are thankful we still get to see them once in awhile.
we walked to a local park and wading pool. (so nice. to be able to walk to things.)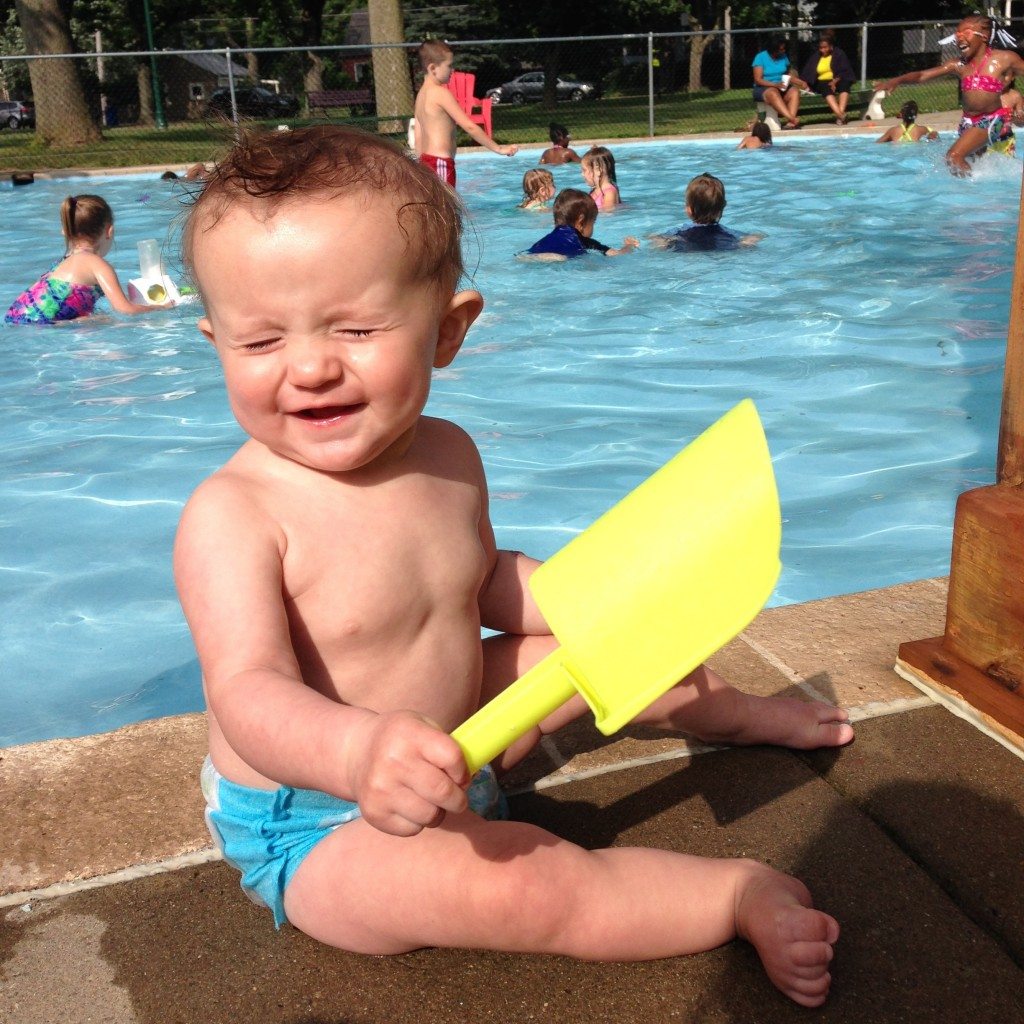 then we walked to sorrentino's for delicious italian fare.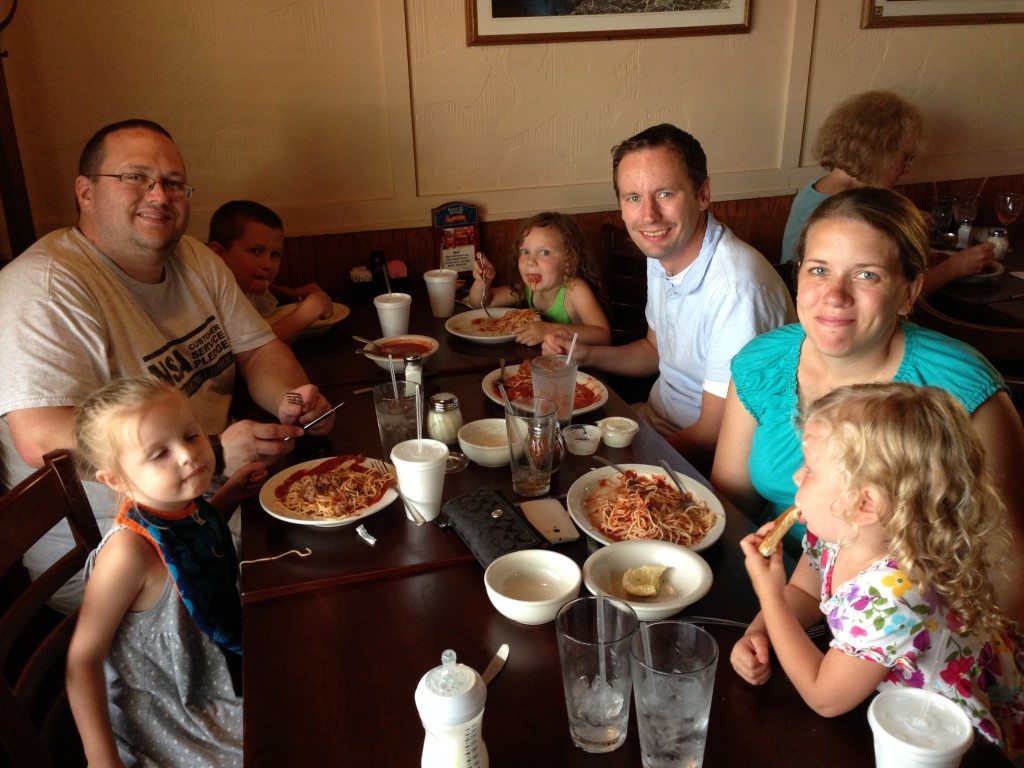 i went with the chicken finger sub.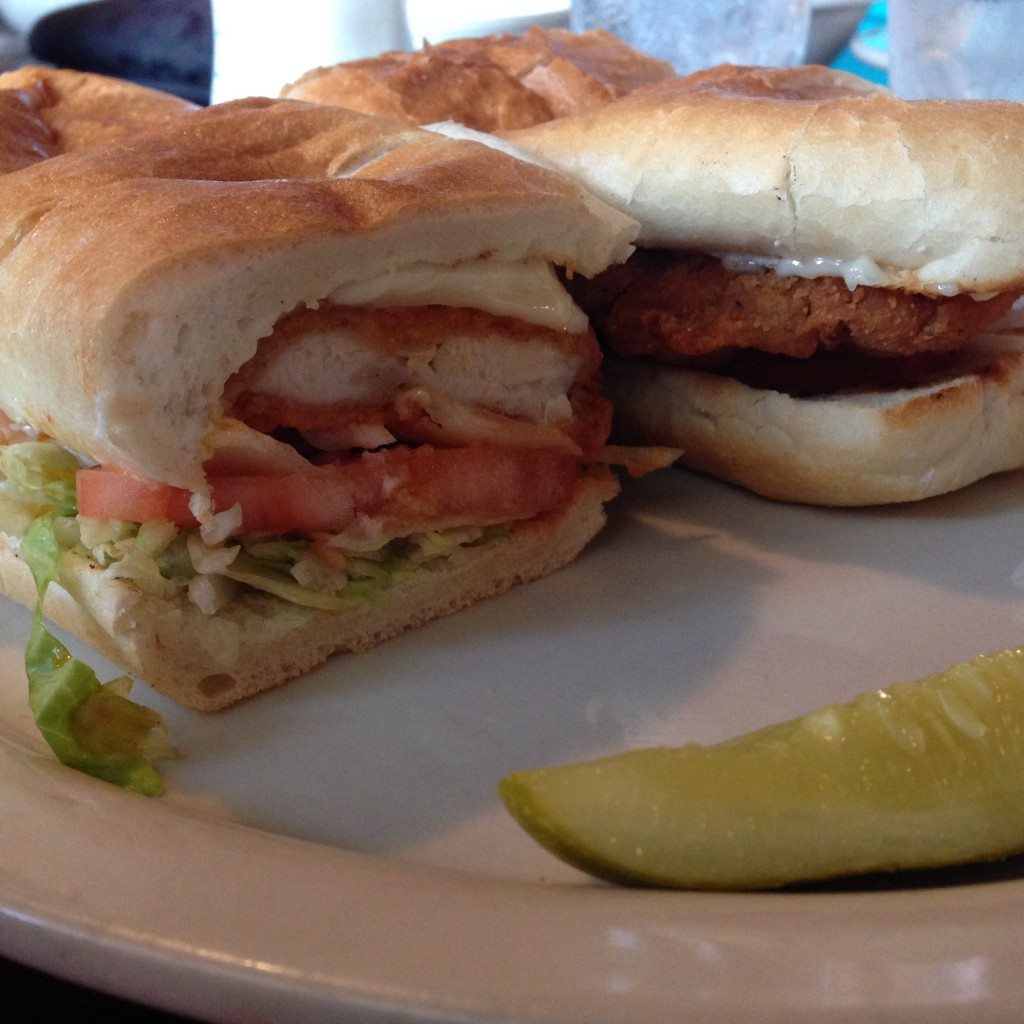 this kid's face. i love it.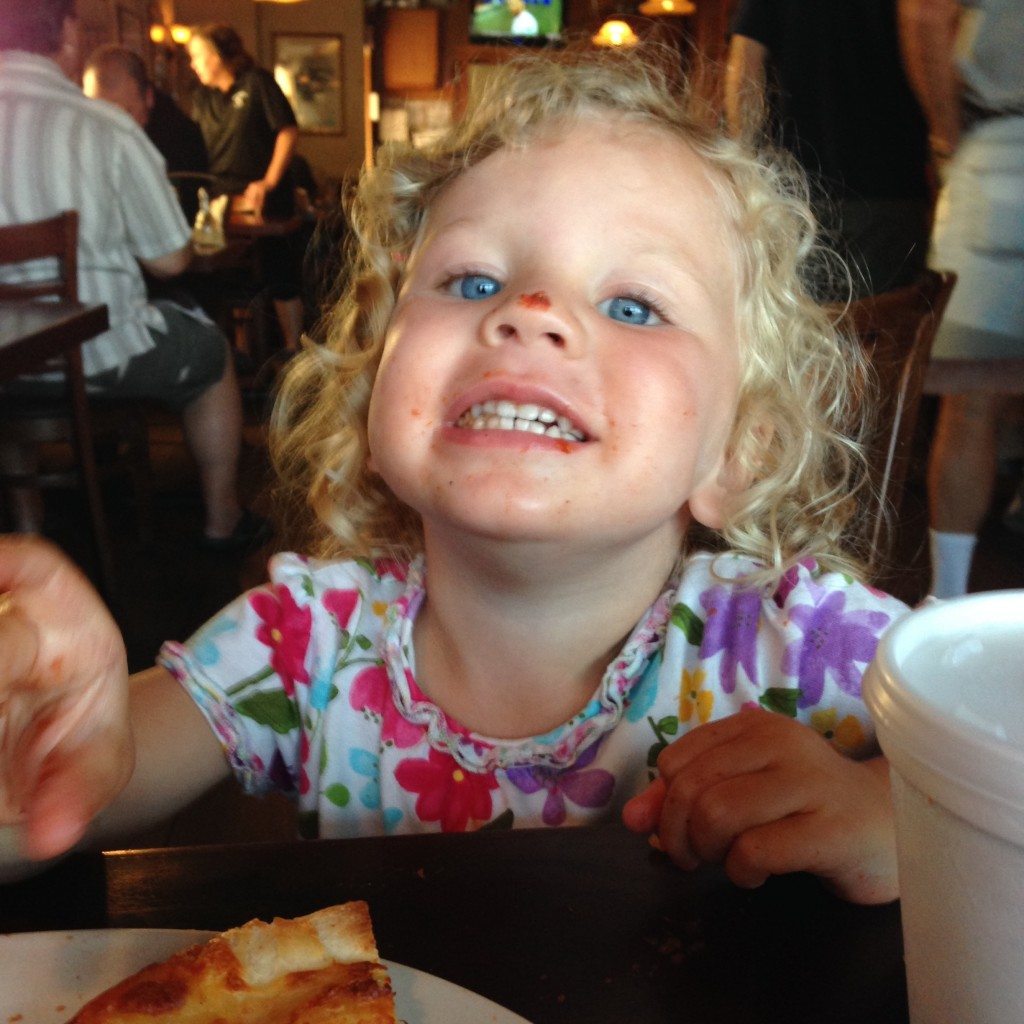 we also ran into some other nc folks while dining. micah and jude were on an anniversary date in buffalo and happened to be nearby. they met up with us at the restaurant for a bit. and then we all strolled around williamsville for a bit.
you know. like to this waterfall.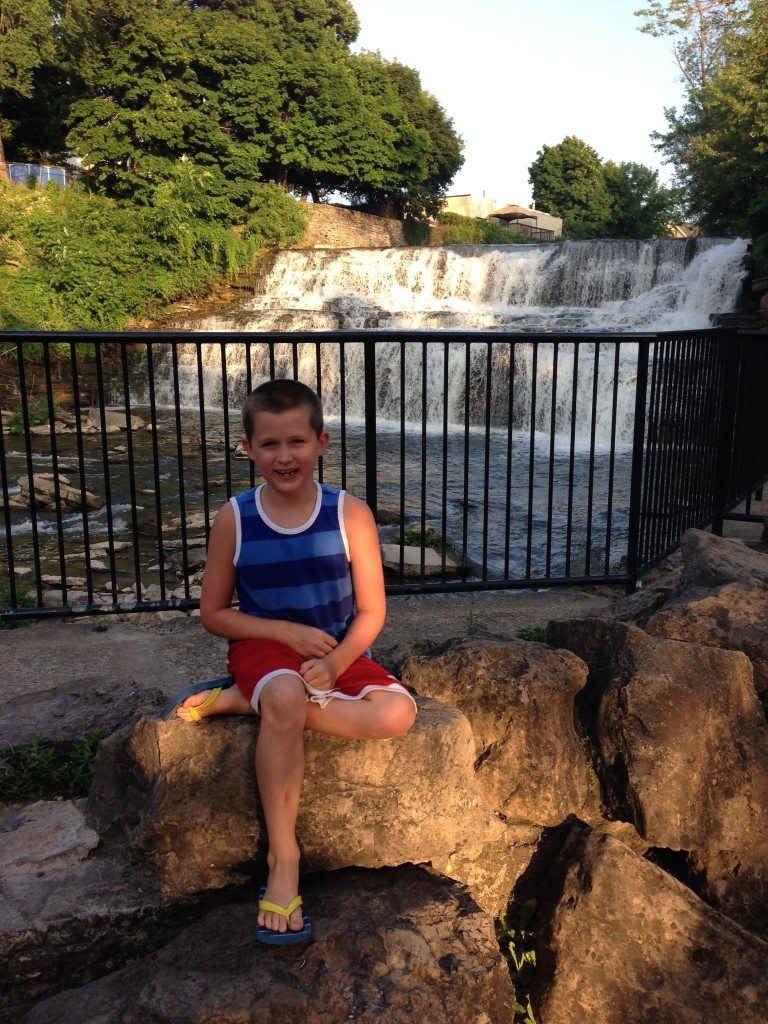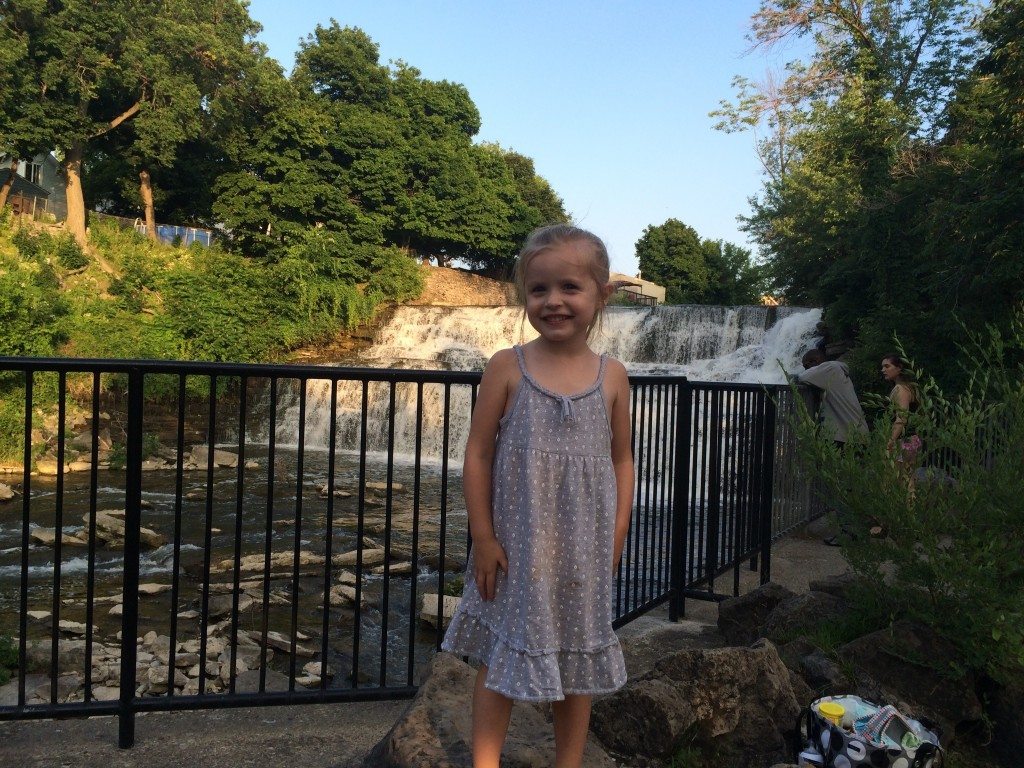 photo op with our pals. it's almost perfect except for sadie being tucked behind derek. if you look closely, you can see her peeking out.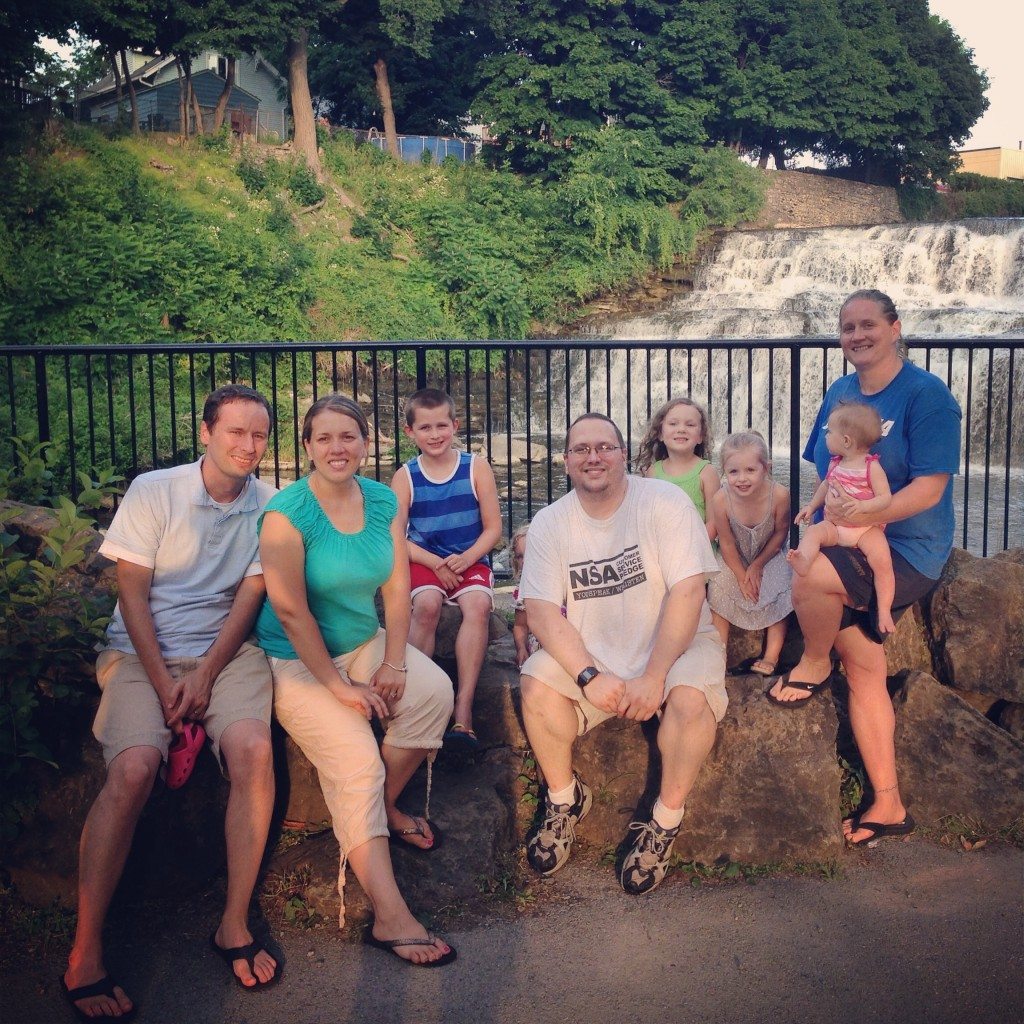 i think isaac and annie will have a lifelong love/hate relationship.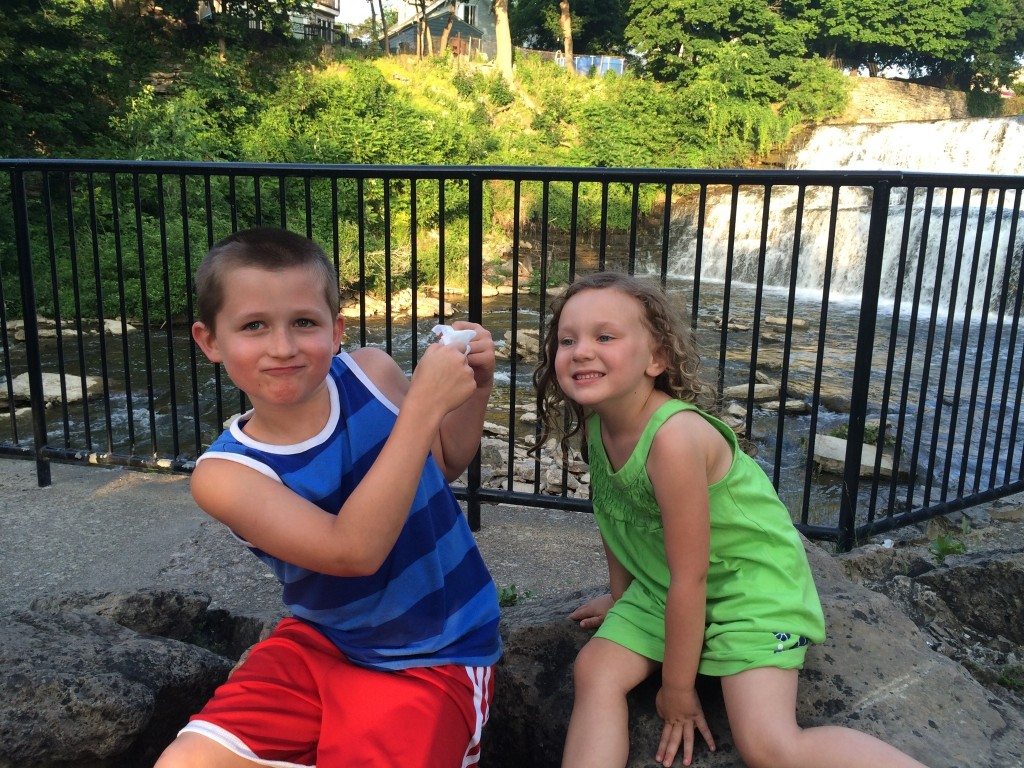 hazel.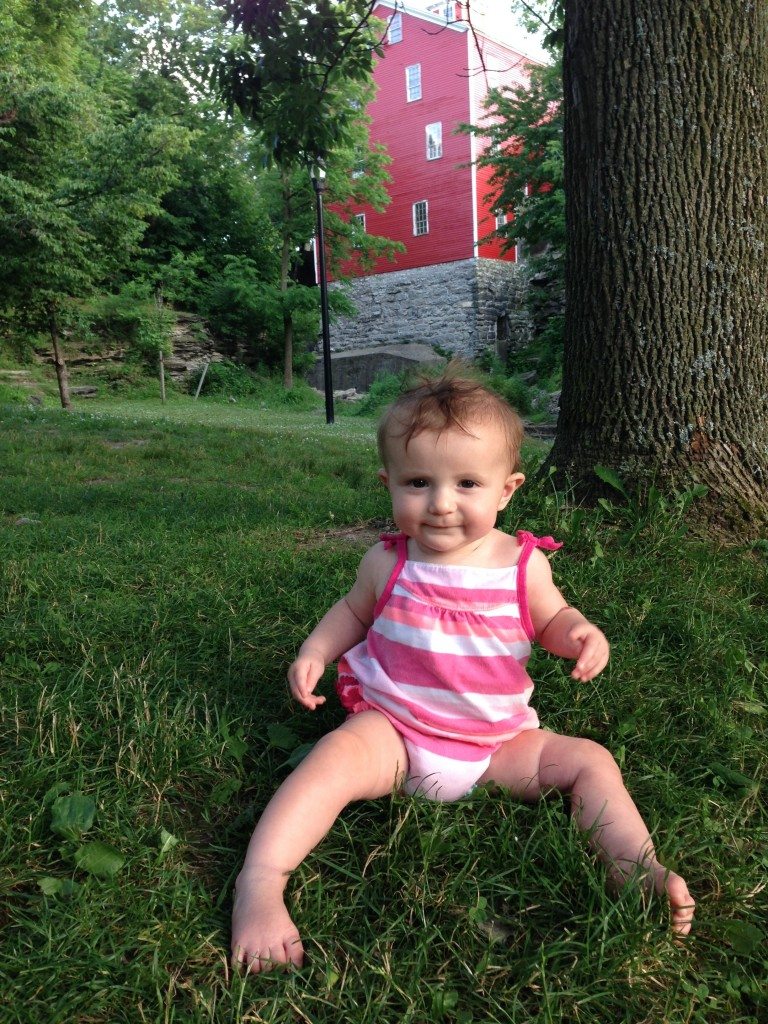 some creek wading. my classy girl, holding up her dress so it doesn't get wet.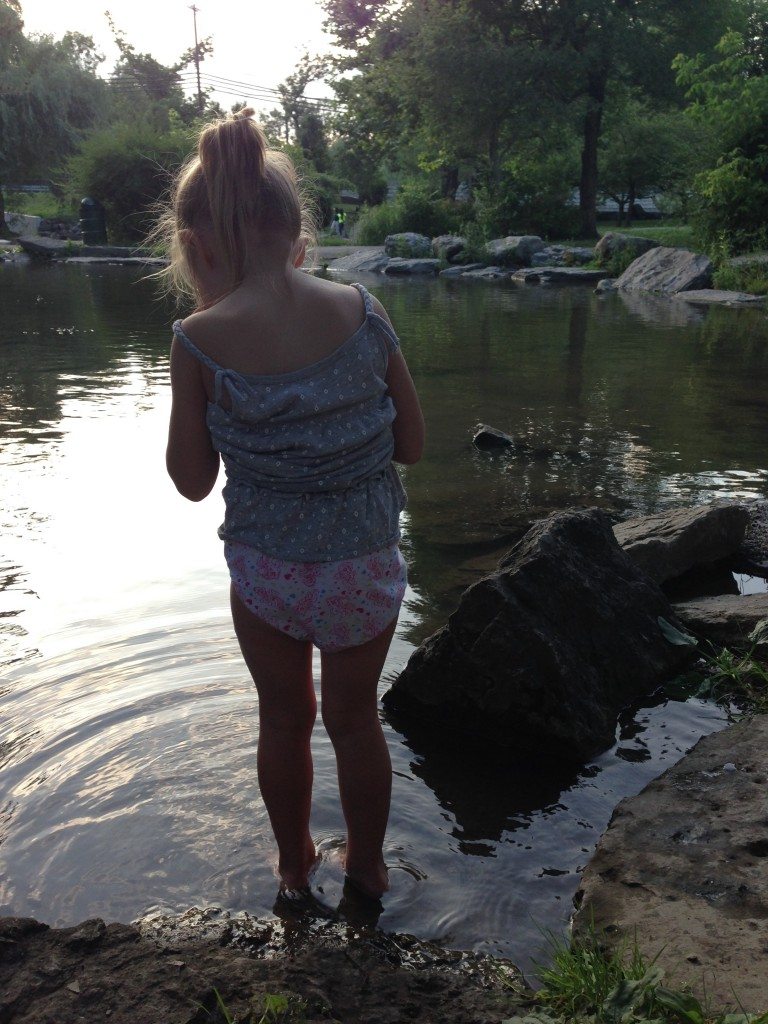 more walking. williamsville is delightful.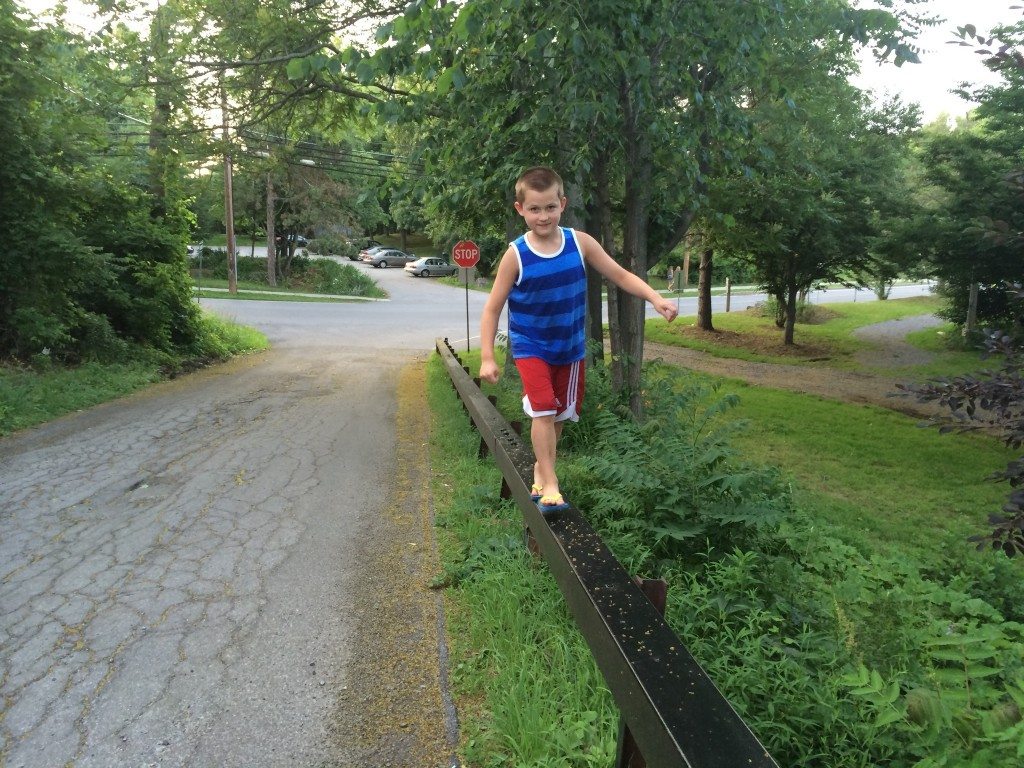 our final stop was to a cute little ice cream and candy shop that i wish i took more pictures of. there was a piano outside. these aspiring musicians didn't miss the opportunity to bang out some noise.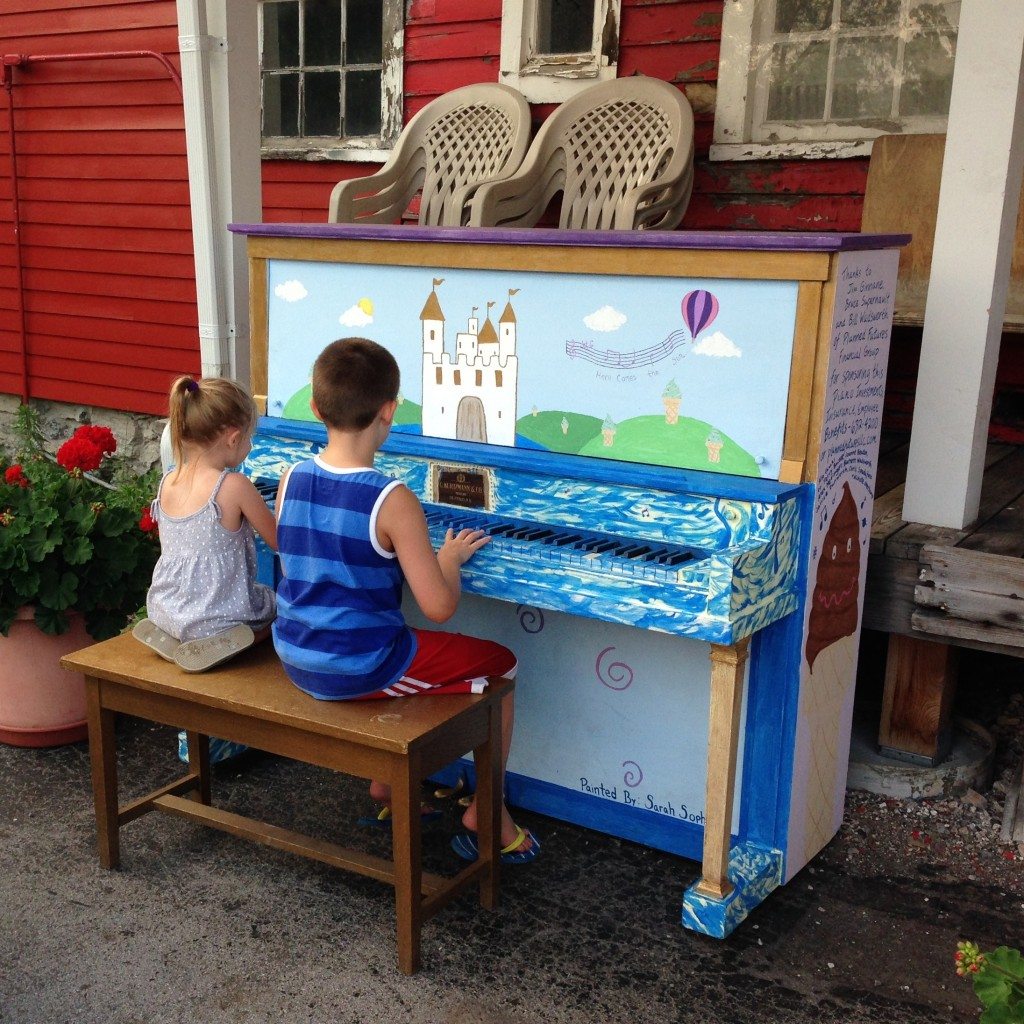 playing so nicely together. a rarity.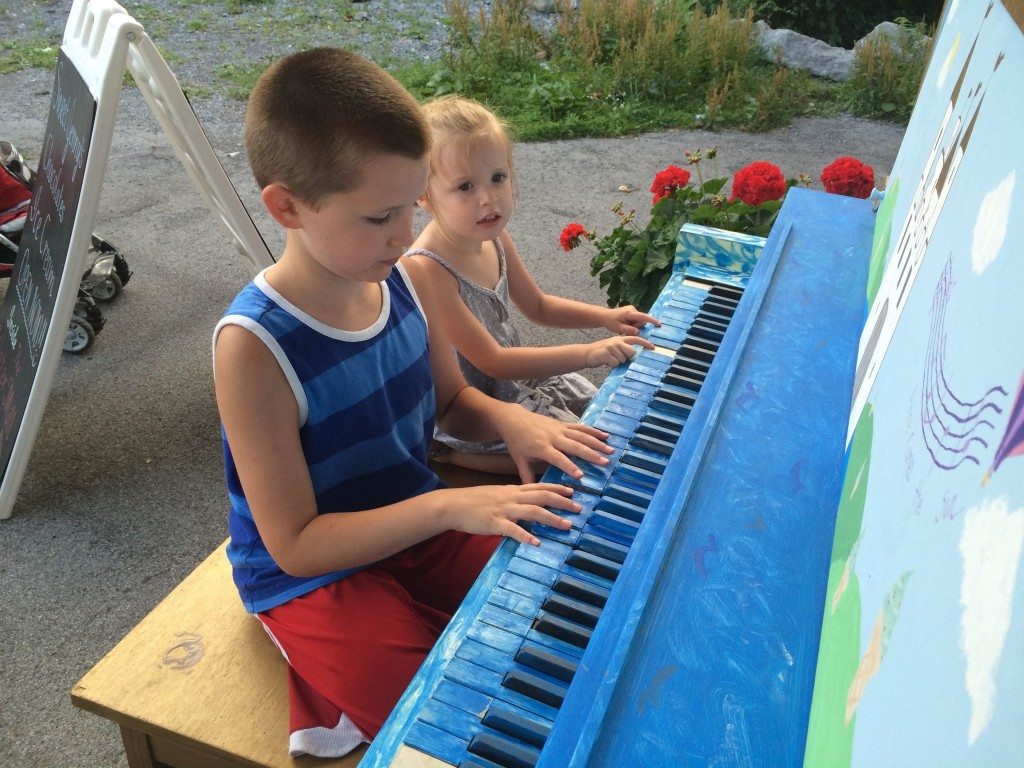 lastly. a pic of the older kids with their ice creams.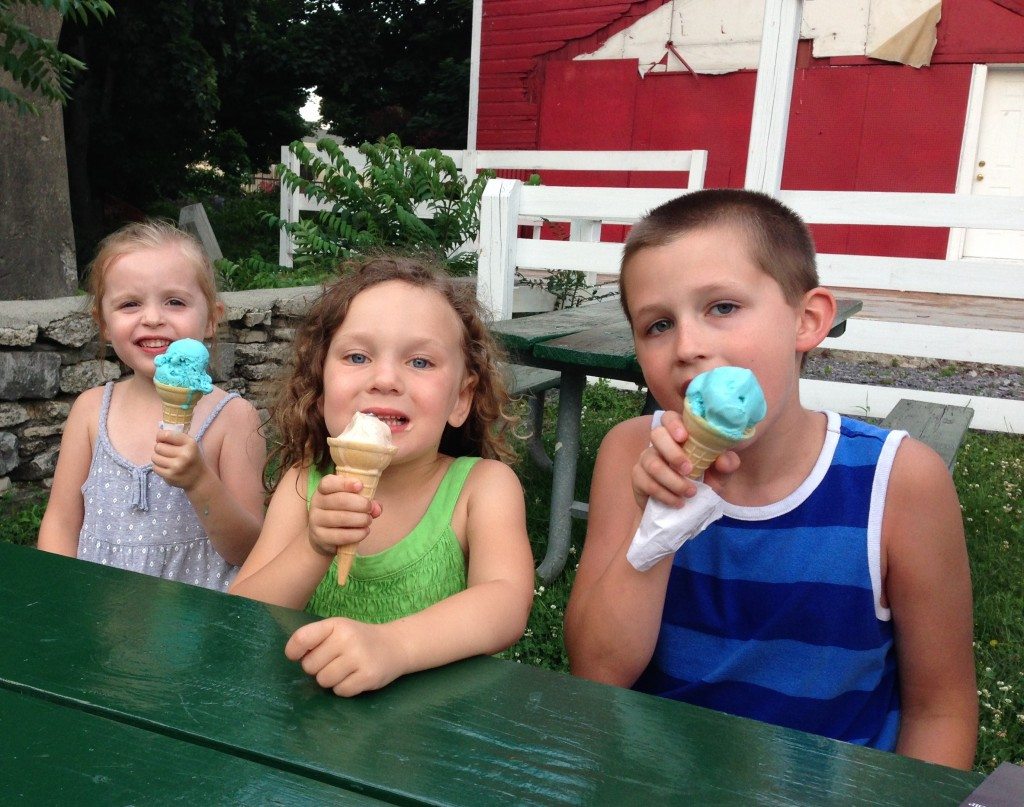 and that was that for days three and four. i think.