i'm only now just recovering from our trip to ny. we got home nine days ago. it was super busy. and i barely slept. and never slept well. and the travels were misery. but, we had lots of fun and adventures.
we loaded up and left on a friday afternoon after derek finished a test at work. thankfully, the kids were in vbs all week in the mornings and i was able to unpack and recover from the beach and repack and prepare for this trip without the two arguing siblings underfoot.
hazel started off the trip on the right foot. but, that would soon change…

she was miserable. i climbed to the back of the van about 20 times. i would get everyone situated. and think i had a moment to rest. and then, the screaming would begin again. hazel is a girl on the go and being strapped into the carseat is torturous for her. the kids all finally fell asleep before 11 pm and we finished out the trip in relative peace. i tried to get some sleep, because no matter what time we go to sleep at our house, the kids are up at 630. and with the excitement of vacation, it would probably be earlier. we rolled in around 2 am.
and i was right. we were up and at 'em at the crack of dawn. and before 9 am, isaac loaded up the pedal boat.

and then took a spin on the boat with grampa terry.

and dad.

and capped it all off with a swim.

we laid low all day. visited aunt eleanor and uncle ray. shopped for groceries and such. and then got back to swimming. anna hopped in with new gramma while zeke stood watch. (and barked at my mom incessantly).

finally, we put the last of the lidkids in, necessitating my participation. and got this grainy shot of me and all the little people bobbing around the lake.

and after the swims, our first of many trips to lickity splits for delicious perry's ice cream. except derek who just got this massive "medium" dipped soft serve cone.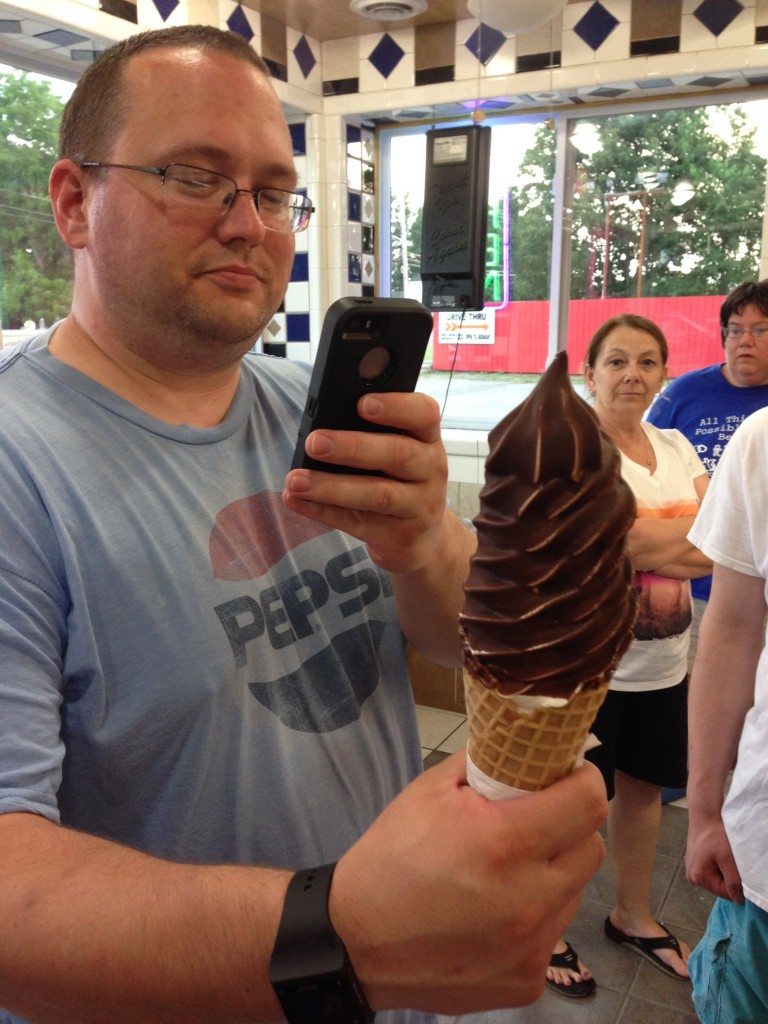 i went with oregon blackberry cheesecake. (everytime). and hazel helped me. (everytime).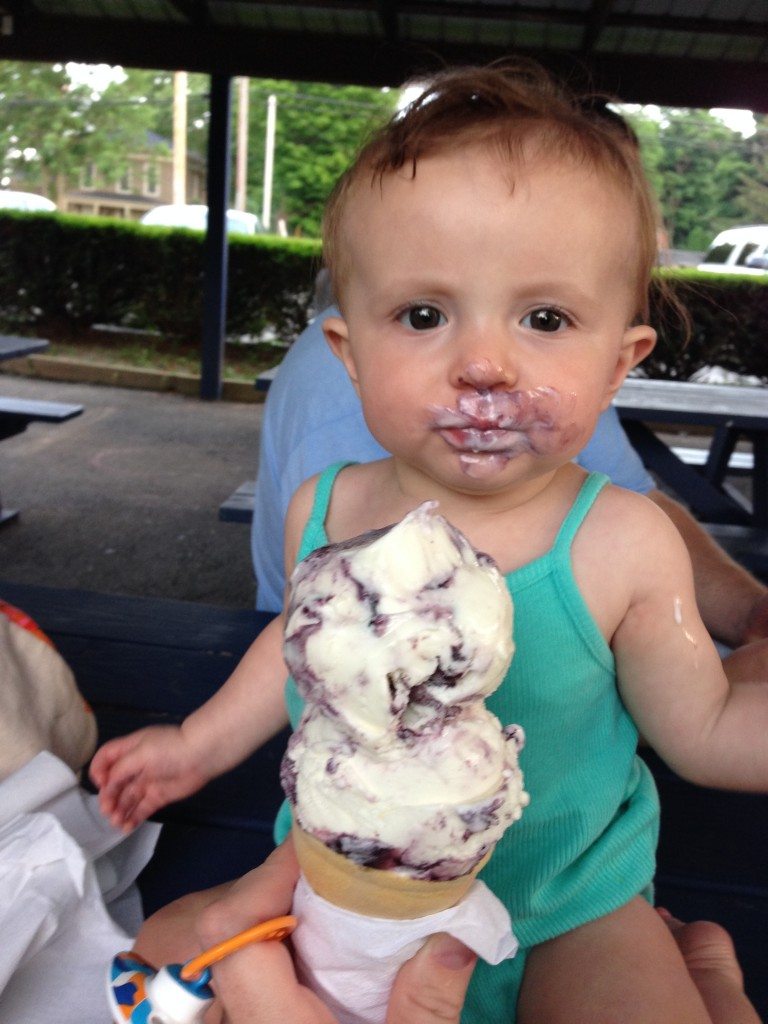 acquiring ice cream tastes was serious business for this baby.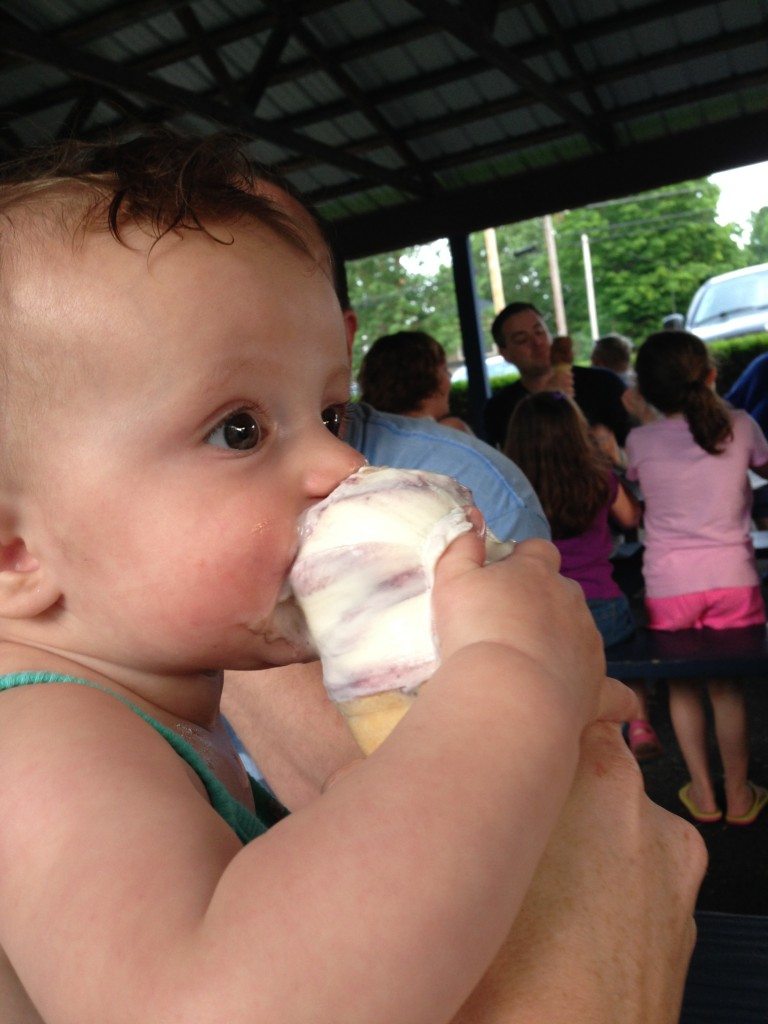 intense.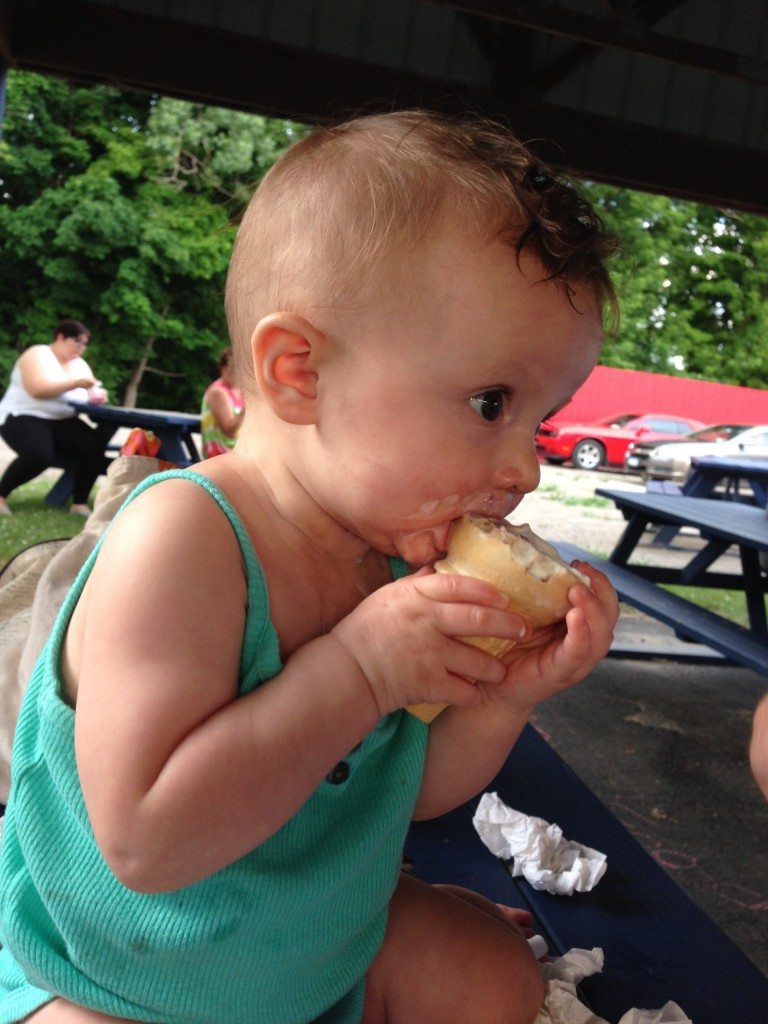 ike and his superhero flavor.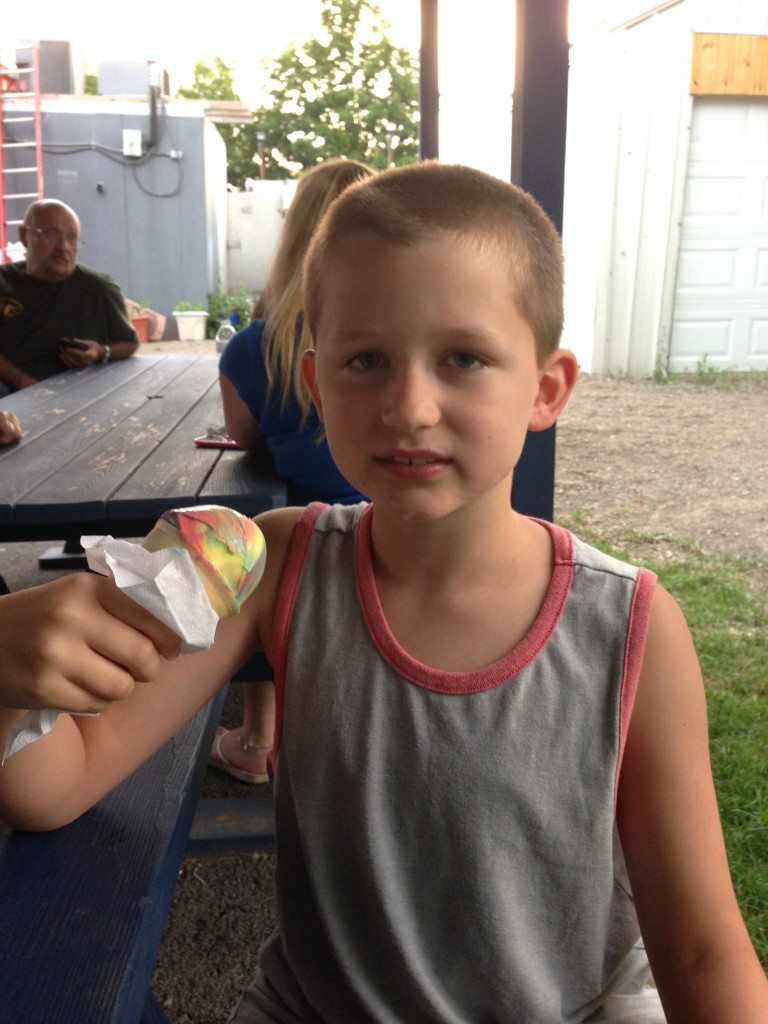 anna and her superhero flavor.

day two. isaac talked jake into taking him on a boat ride.

anna joined in the fun.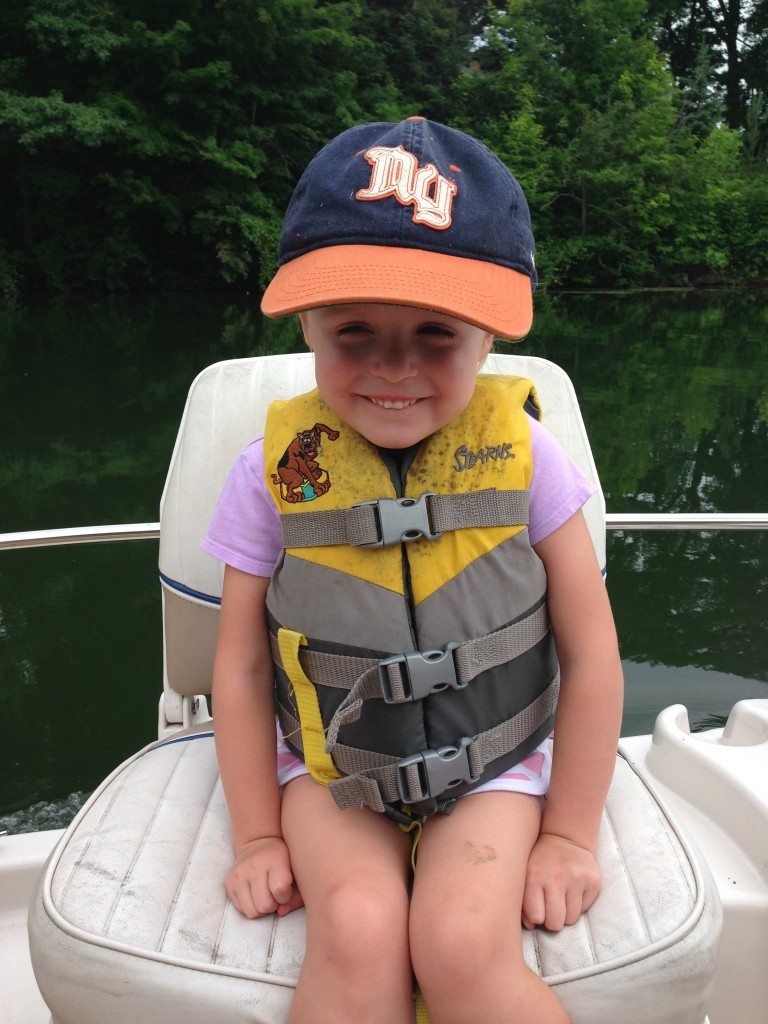 the older kids and i made our yearly visit to northside deli for slush puppies.

while we were out and about, jake was busy graduating high school. which is totally crazy.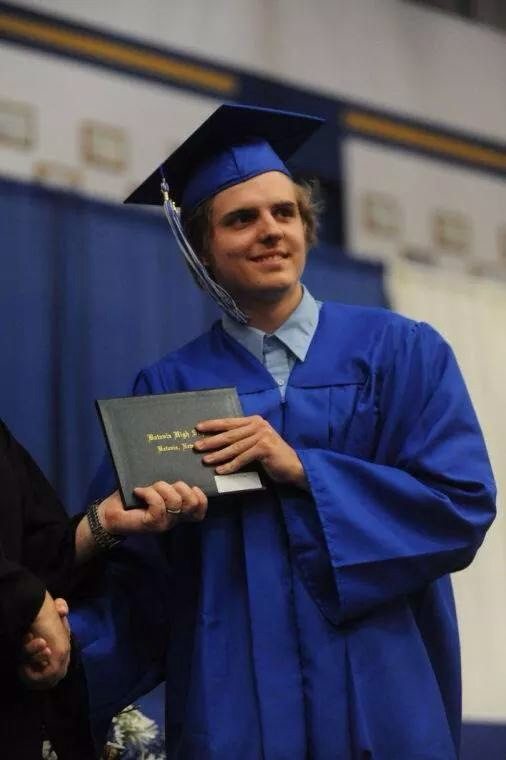 and apparently super tiring.

and then there was a small graduation party for the last of deb and ter's six kids. with lots of delicious foods.

this concludes my post for days one and two in batavia new york. hopefully, i can get the next post up in under nine days. 🙂