so, in batavia, on the fourth of july, there's an extravaganza in centennial park all afternoon. i haven't been to it in years upon years, but this year, we decided to give it a go.
i totally should have taken a panoramic shot of all of the festivities. there's music. and crafty vendors. bounce houses. food stands. balloons. dunk booths. petting zoo. and so many batavians.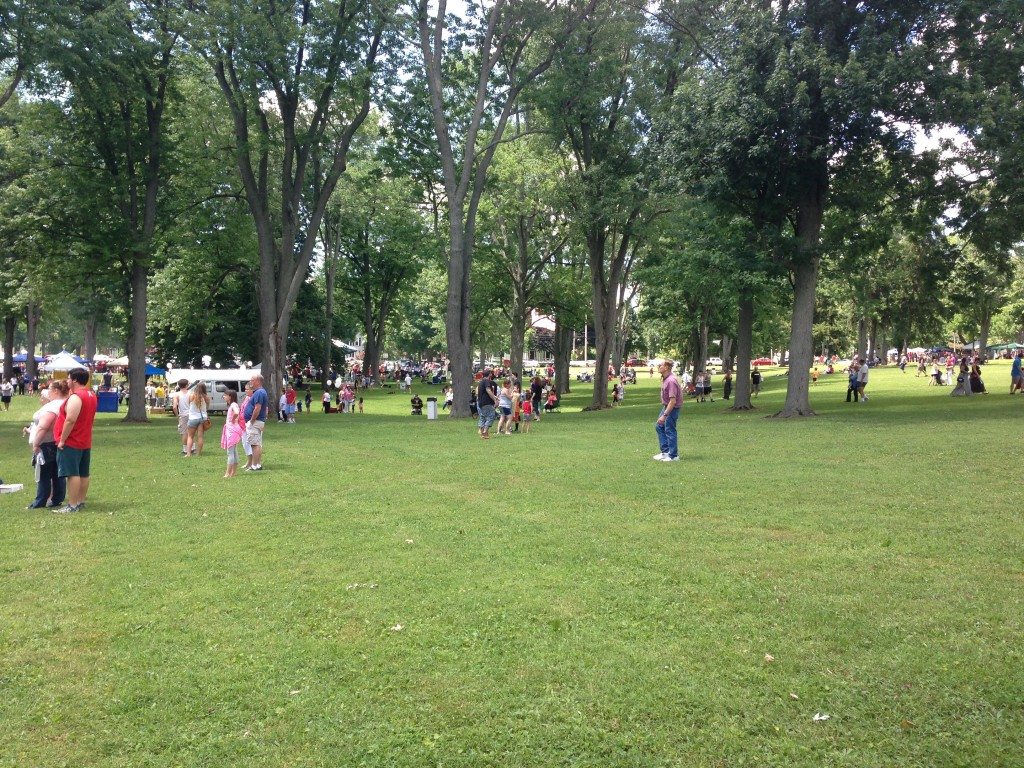 my kids wanted to do the bounce obstacle course immediately. so we did.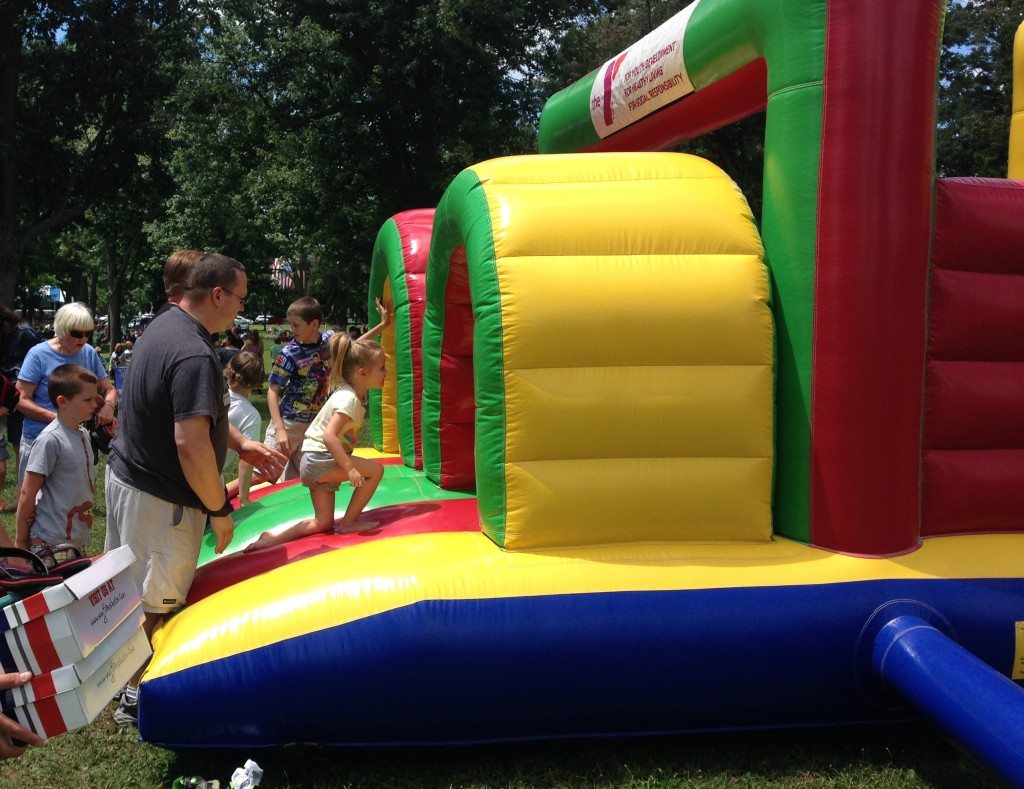 then, anna got her nails painted, while isaac went to the balloon "animal" line. and then it was eating time. i opted for italian sausage, obviously.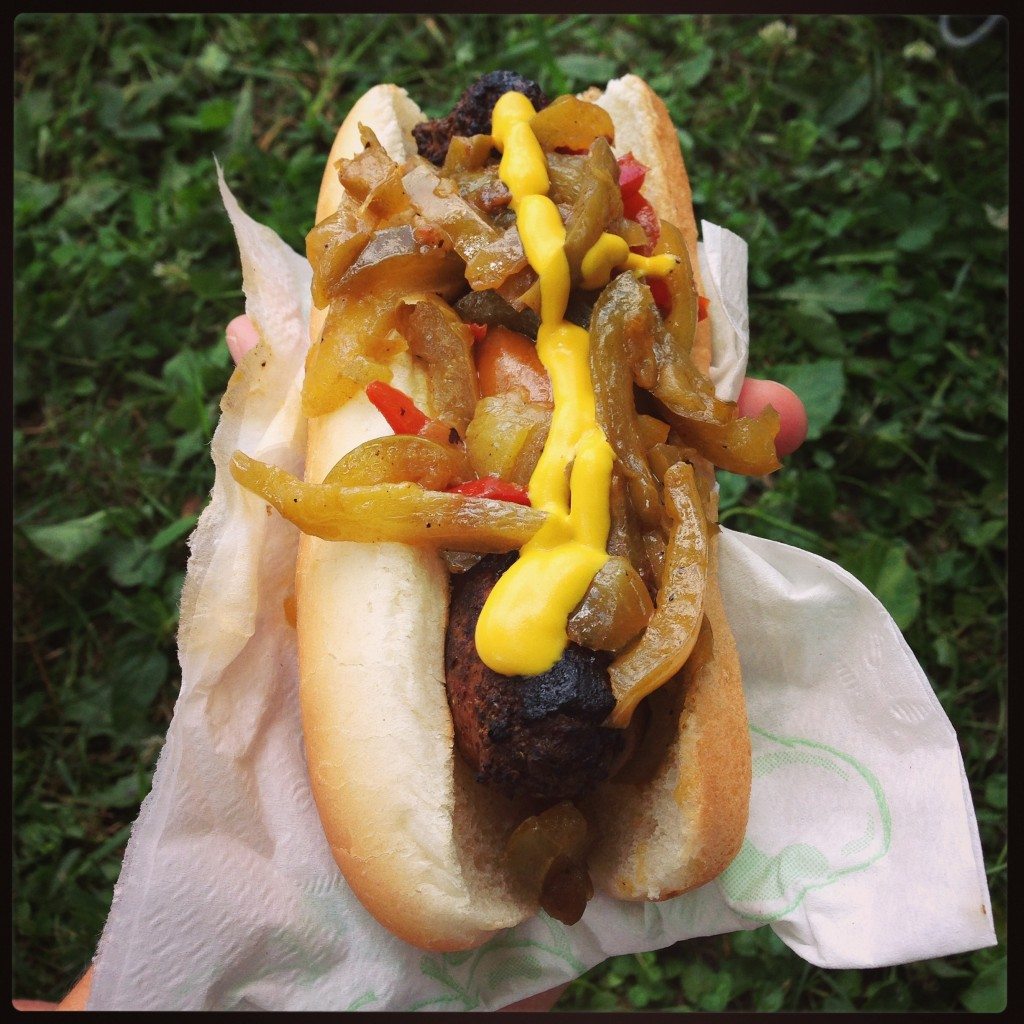 hazel begrudgingly sat with my sister julie.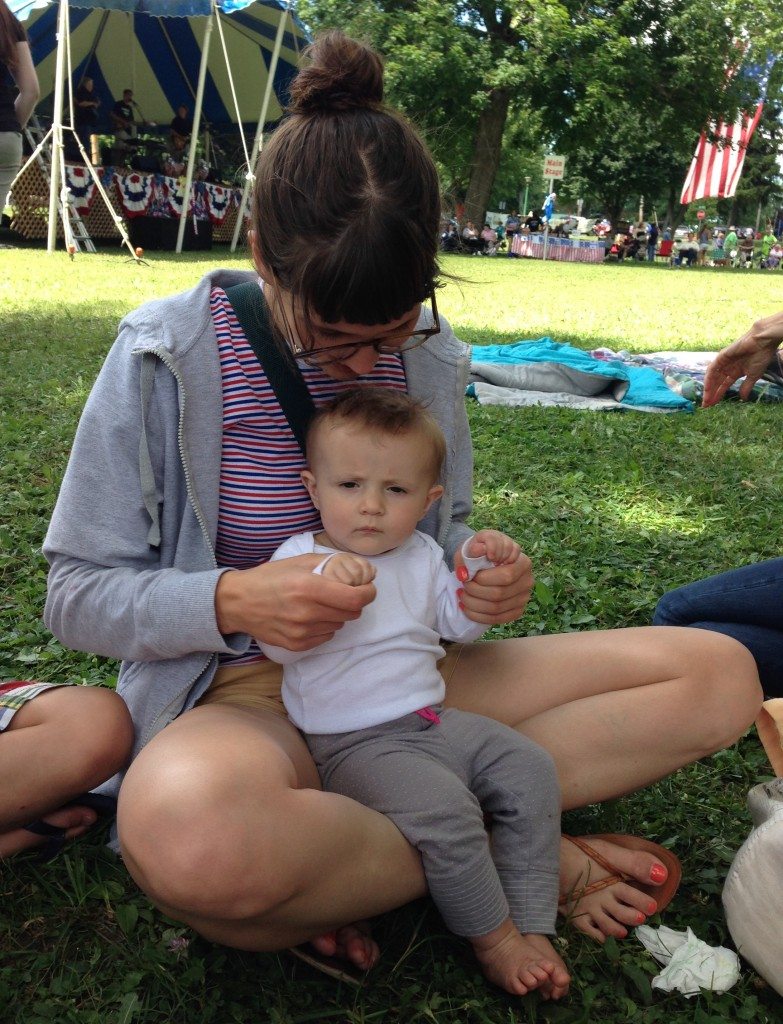 anna with new gramma.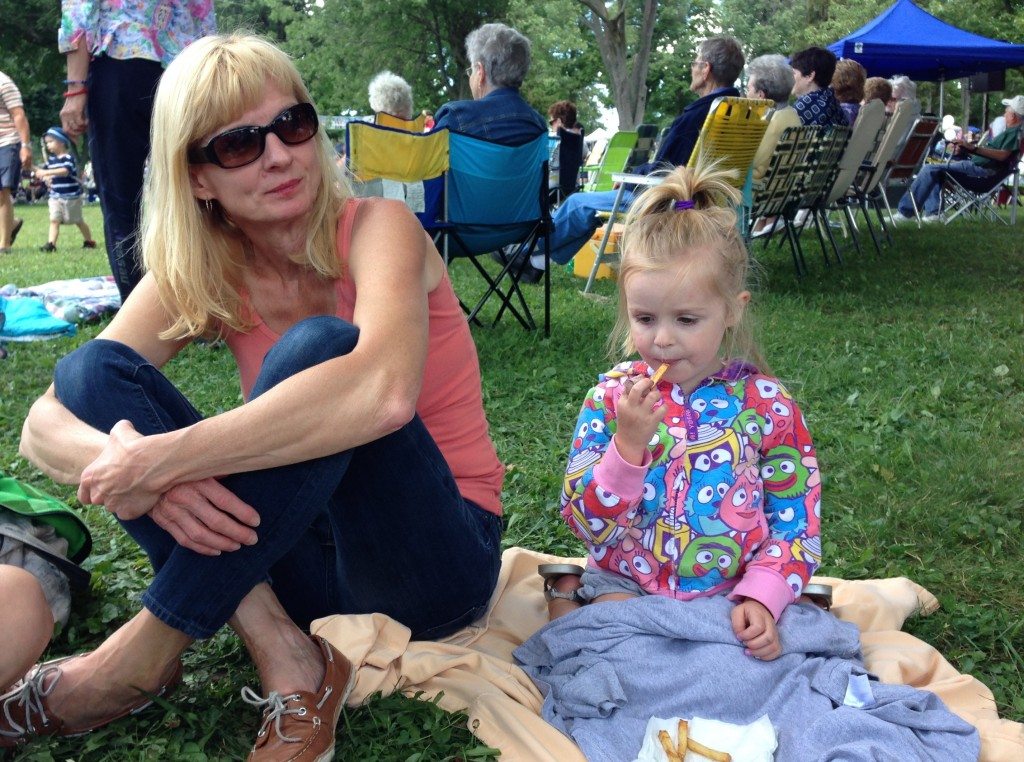 julie and scott are the coolest.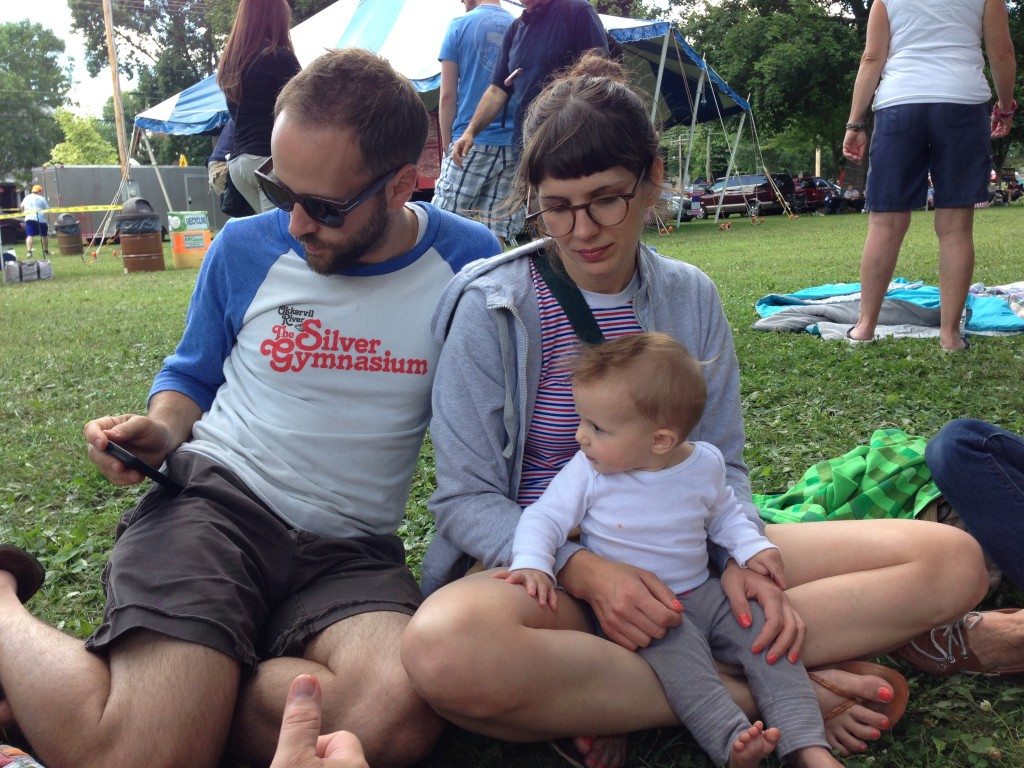 after the picnic in the park, we headed back to the lake and resumed lake type activities. fishing. eating more foods. swimming. etcetera.
derek (or maybe isaac) caught a catfish. so much excitement.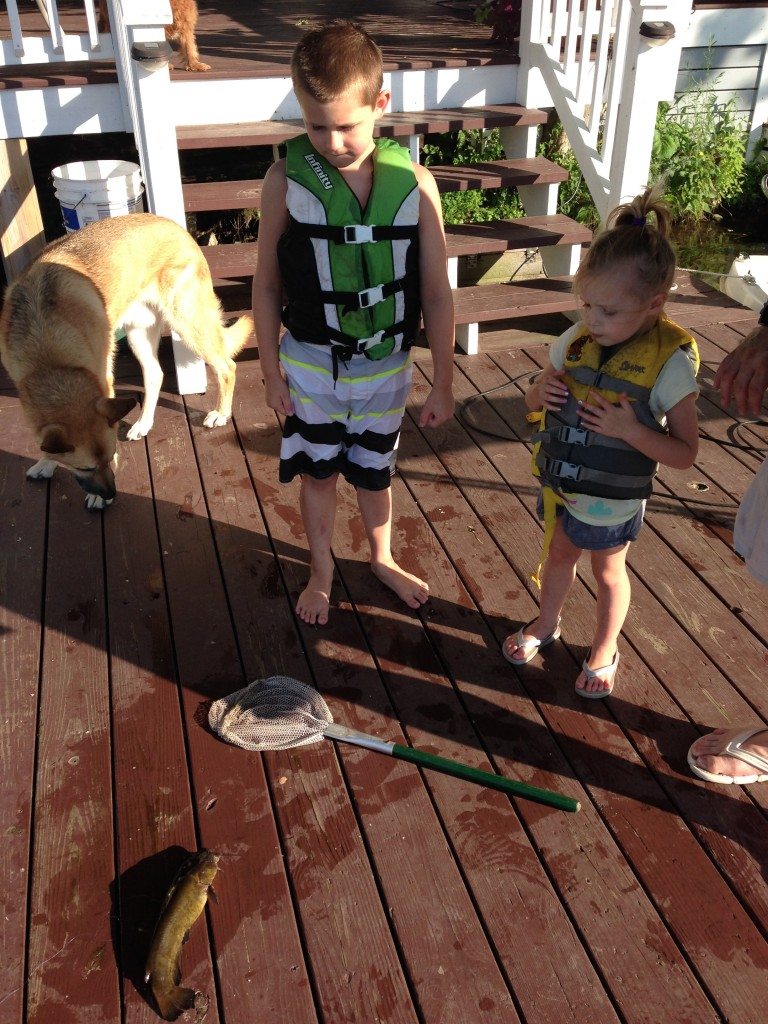 all of the fisherfolk.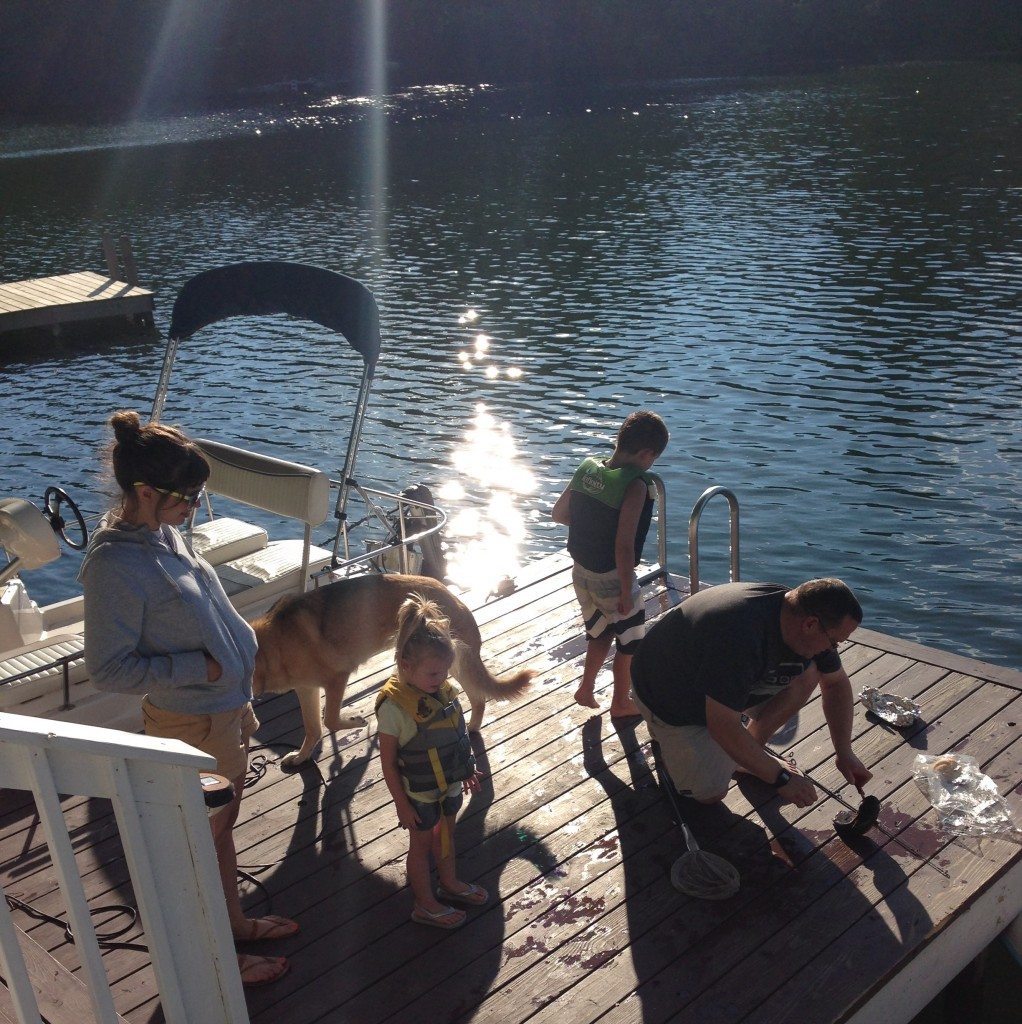 julie, the sparkler unibomber.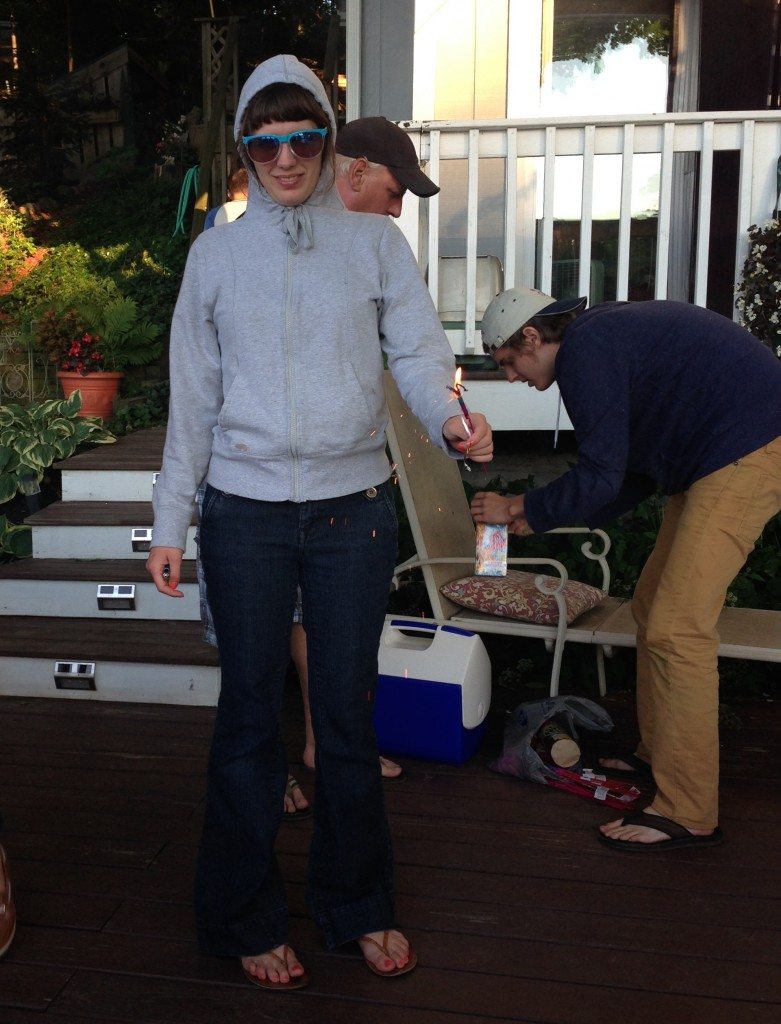 anna. sparkler. grampa terry.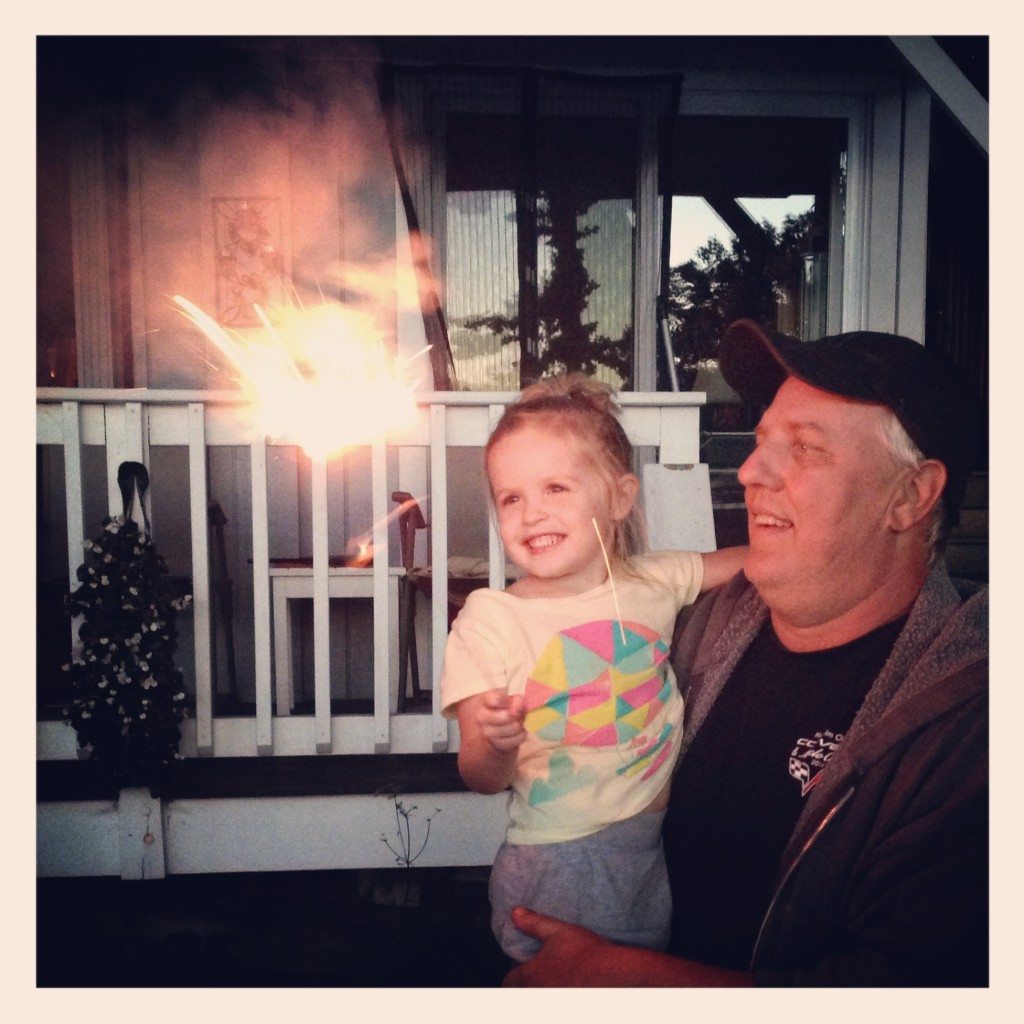 anyhooo. we barely made it to the fireworks. and didn't make it all the way through them. hazel melted down. anna was tired. isaac was only mildly interested. and i didn't get any good iphone pics. not that anyone needs to see firework pictures. you can google it.
we spent our last day, packing and cramming in some more eating and swimming. firstly, we went to the pok-a-dot again. mmmmm.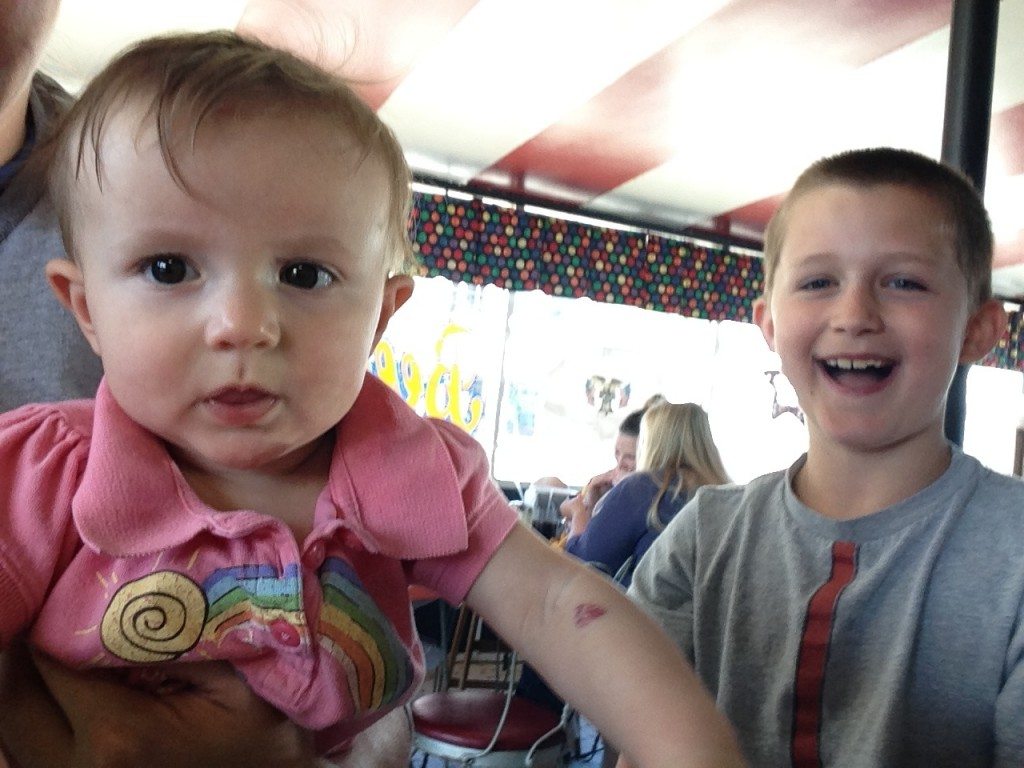 more beef on weck, gravy fries and root beer.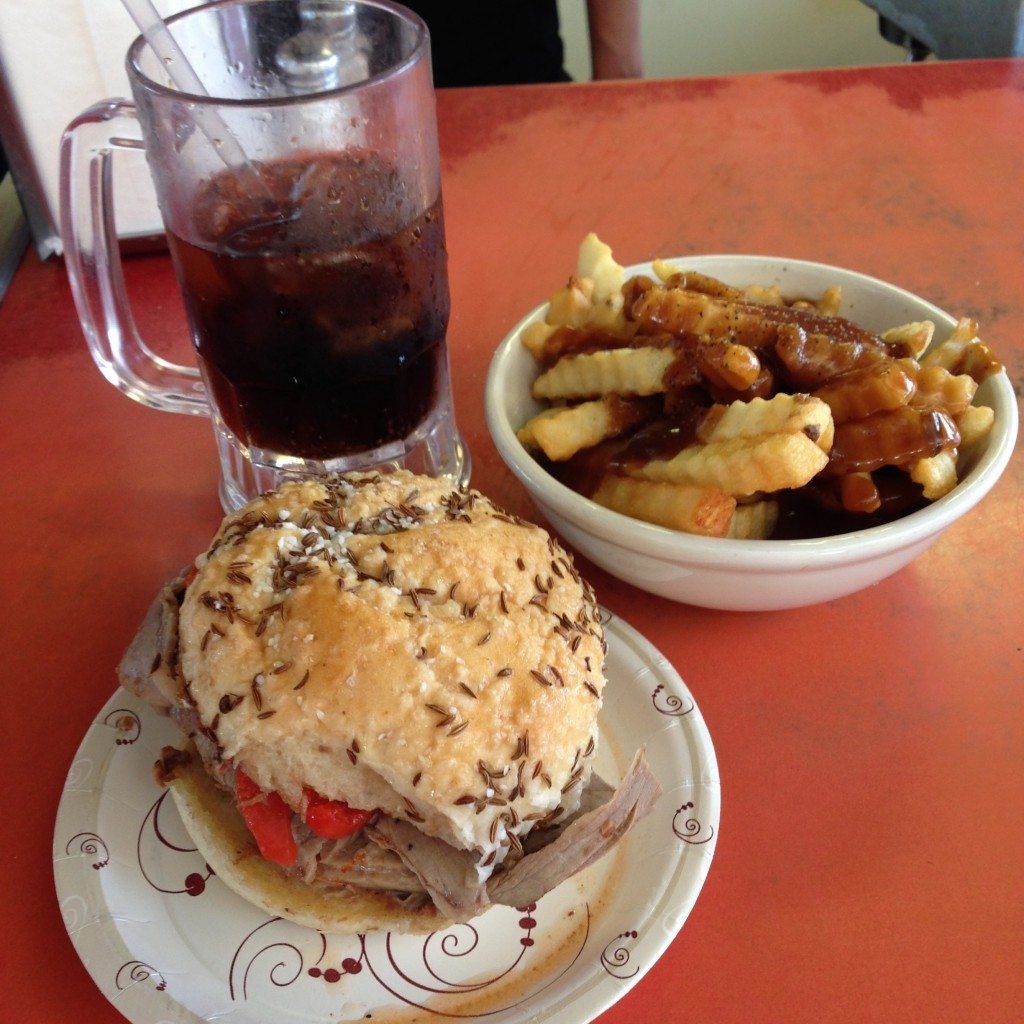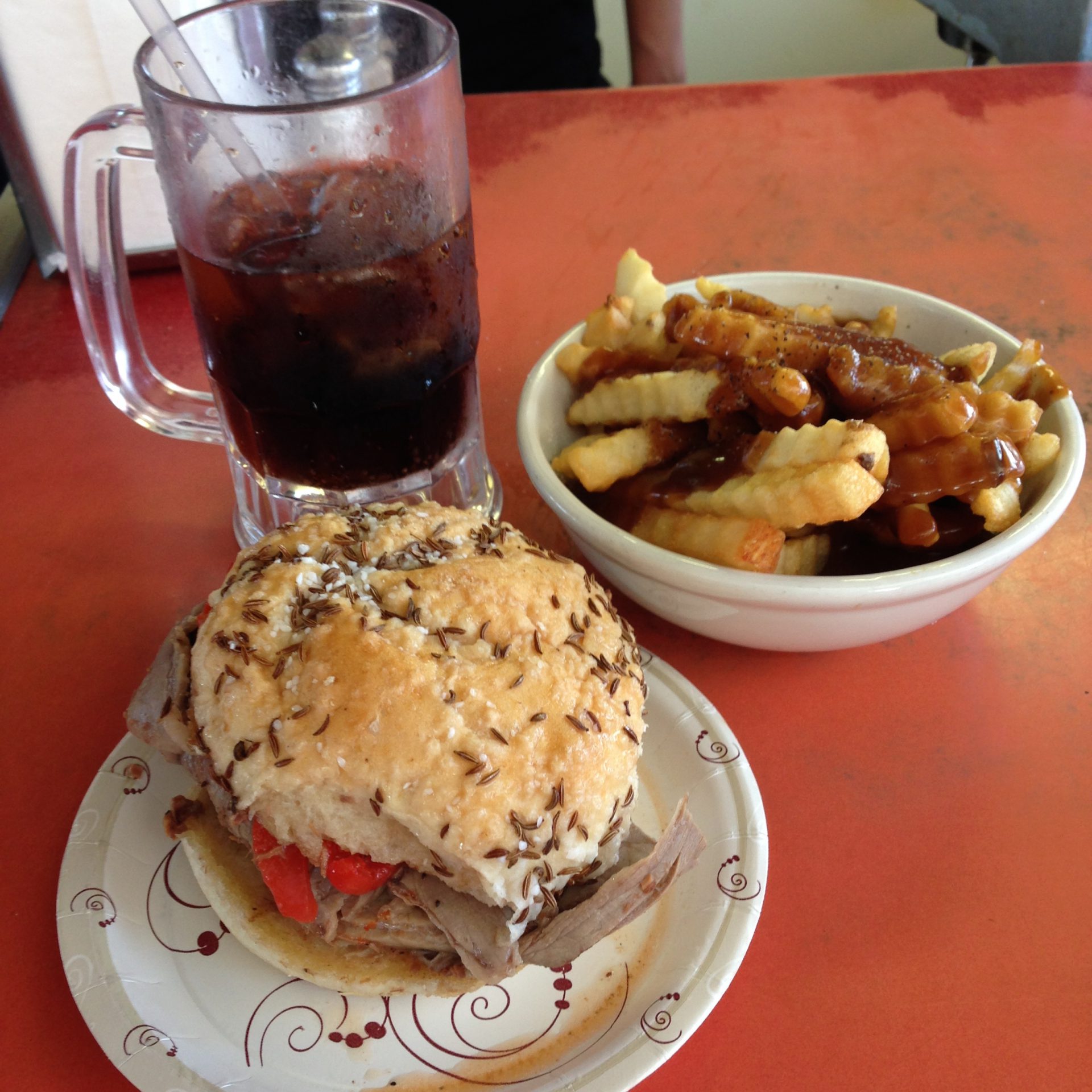 then. swimming at the beach.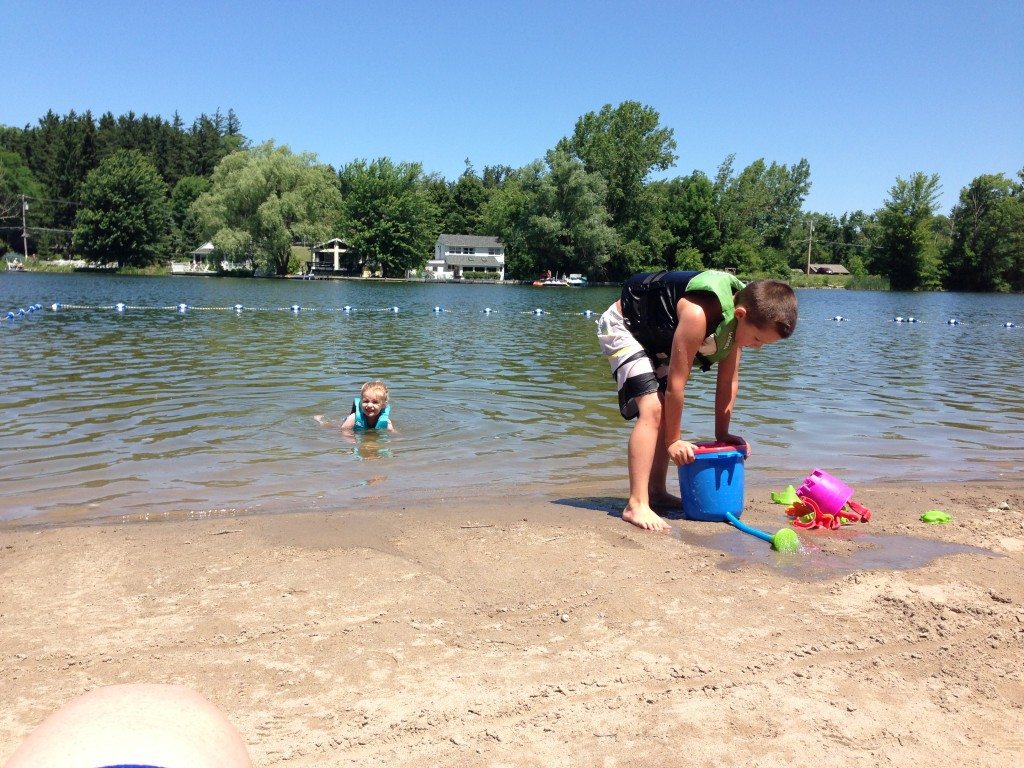 these two got along surprisingly well.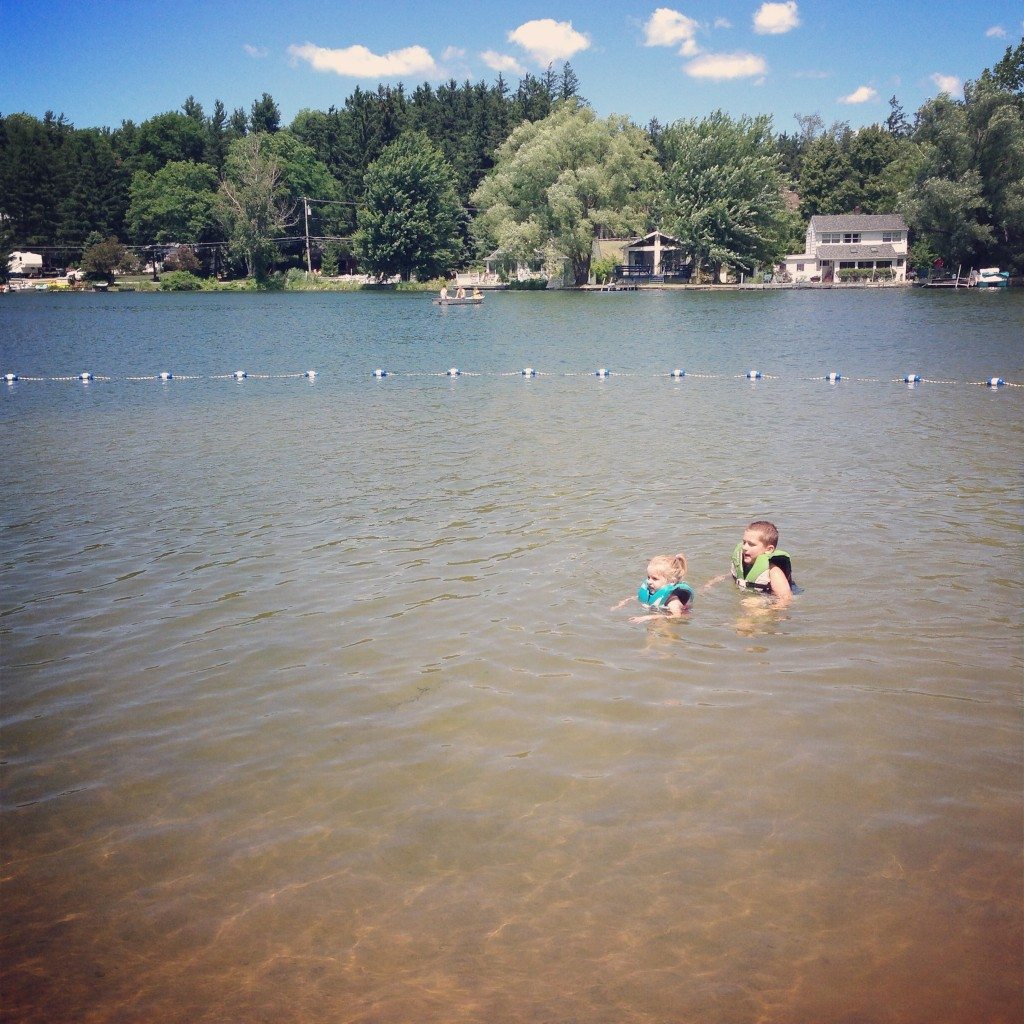 and then. well. more eating. dinner at bourbon and burger. so good. all the menu items are burgers. and the toppings are ridiculous. one has chicken tenders and ham. one is served between two grilled cheeses (and has a ton of other toppings too). one has pot roast on it. you get the idea.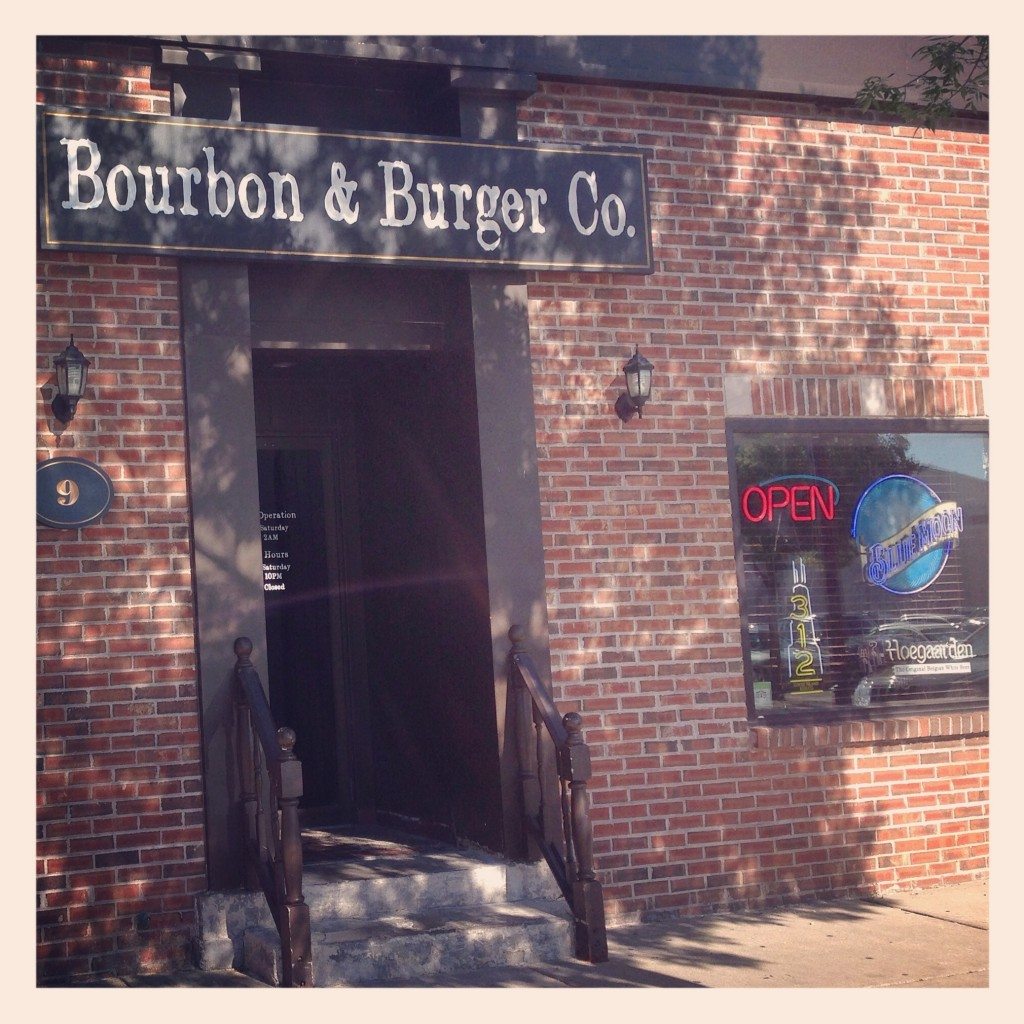 mine was the styx burger. it had cheese sticks and marinara on it.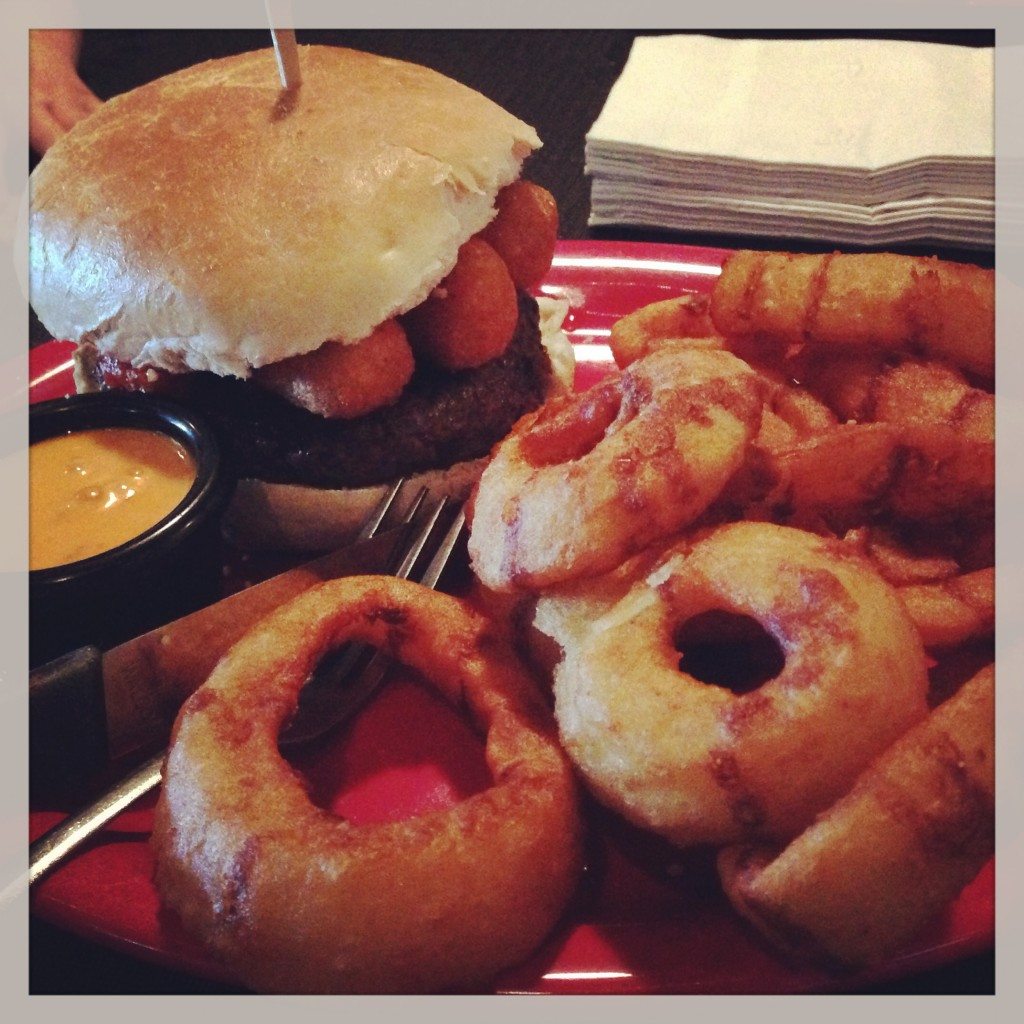 i capped off my visit with a night out with some friends. we went to center street smokehouse, where you can go upstairs and out onto a roof, facing jackson square. which just happened to be home to "the ramble" where a bunch of local bands come to play 45 minute sets all day long. we caught the end of it. my view.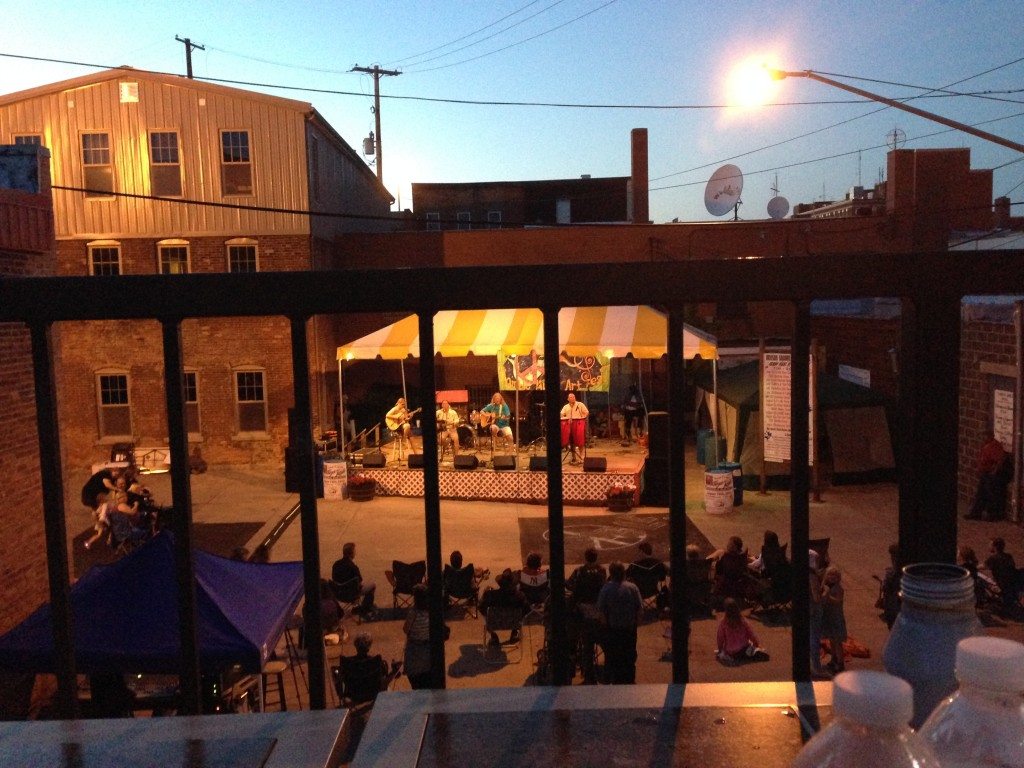 the friends. tepedino twins and courtney jackett. fun.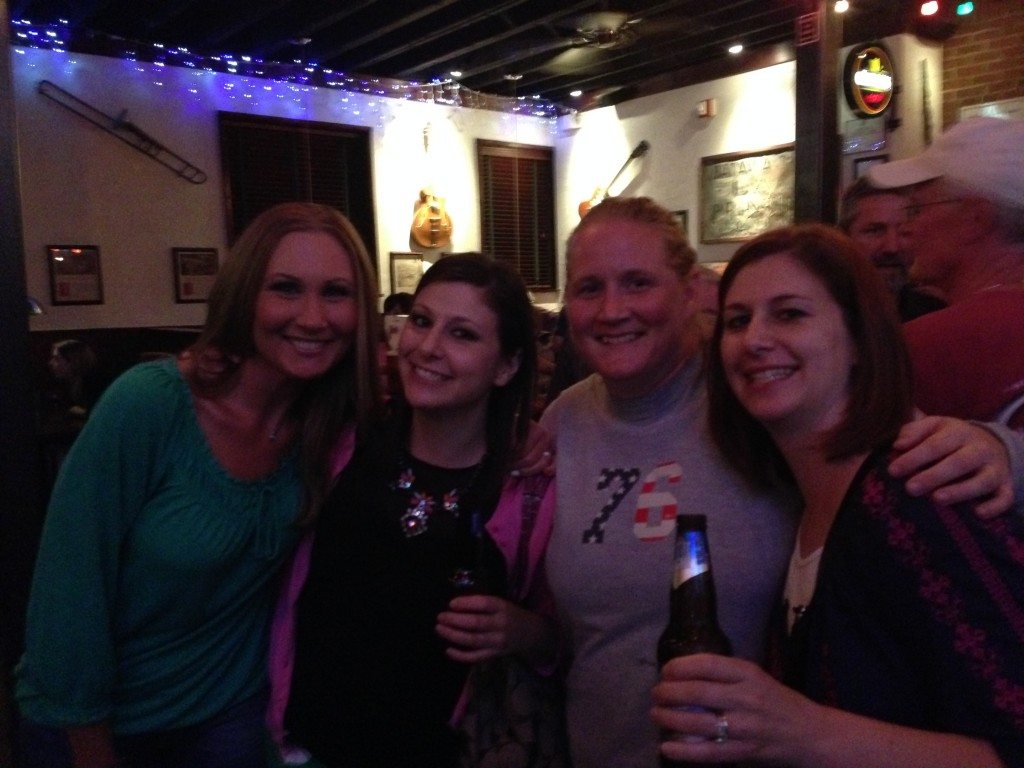 and then.
the ride home.
misery.
there was this: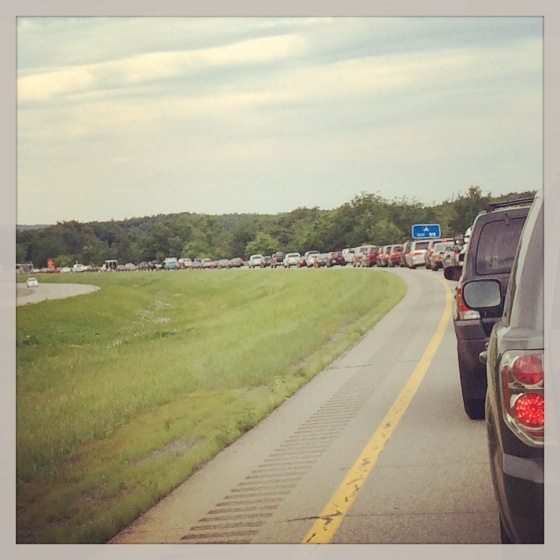 and hazel was horrible.
and the older two argued.
and had to go to the bathroom every three minutes.
we stopped about 10 times. seriously.
and the drive took 13.5 hours total. about 4 more than google maps said it would.
bleh.
anyhow…. that's it for the trip.
see you in 2015, batavia. maybe.