while my parents were visiting, we also decided to check out the dixie classic fair. yesterday was a beautiful day, so i kept isaac out of school, and off we went.
we bought the unlimited ride bracelet for the older kids. which was a little tough, because anna is about 40″ and for a lot of the rides, she needed to be 42″ to ride alone and needed an adult. and because it's all about the dollar billz, the adult did not ride for free. thankfully, she was pretty agreeable to skipping those rides.
but, i was allowed to ride this one with her. (those girls behind us screamed the entire time).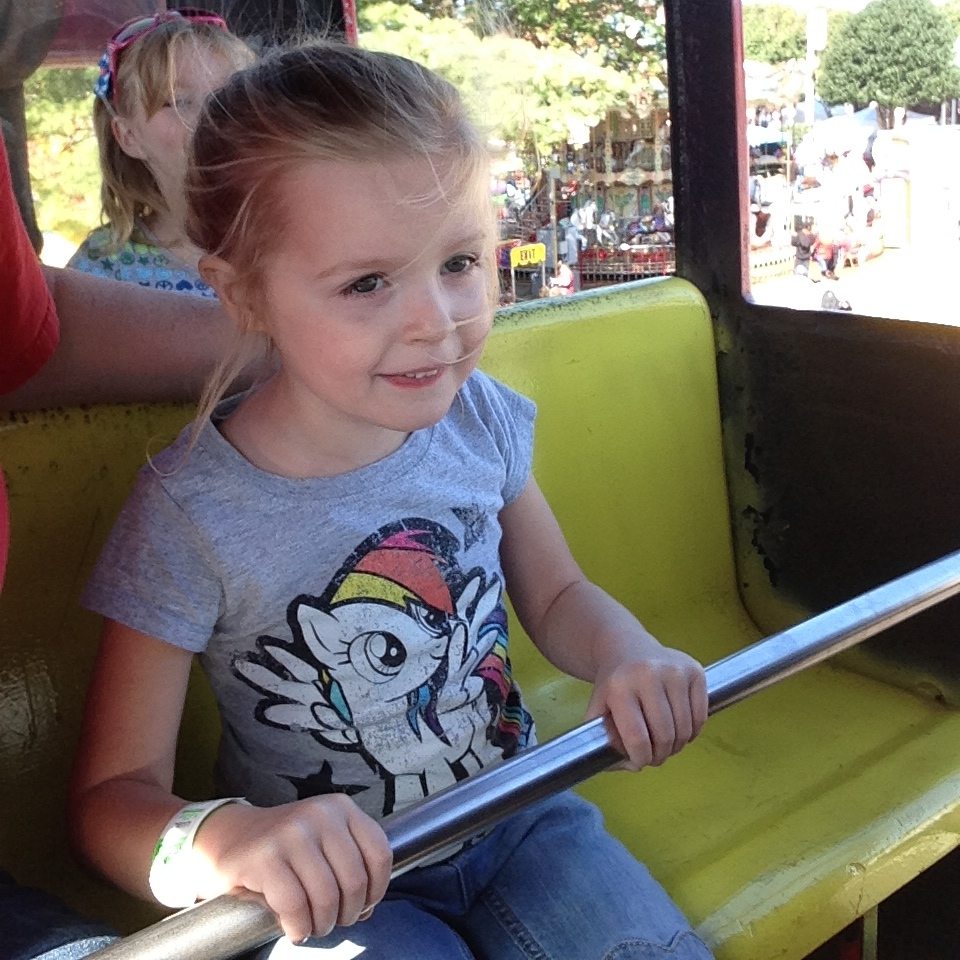 then she rode all of the glittery kiddie rides that go in circles. planes.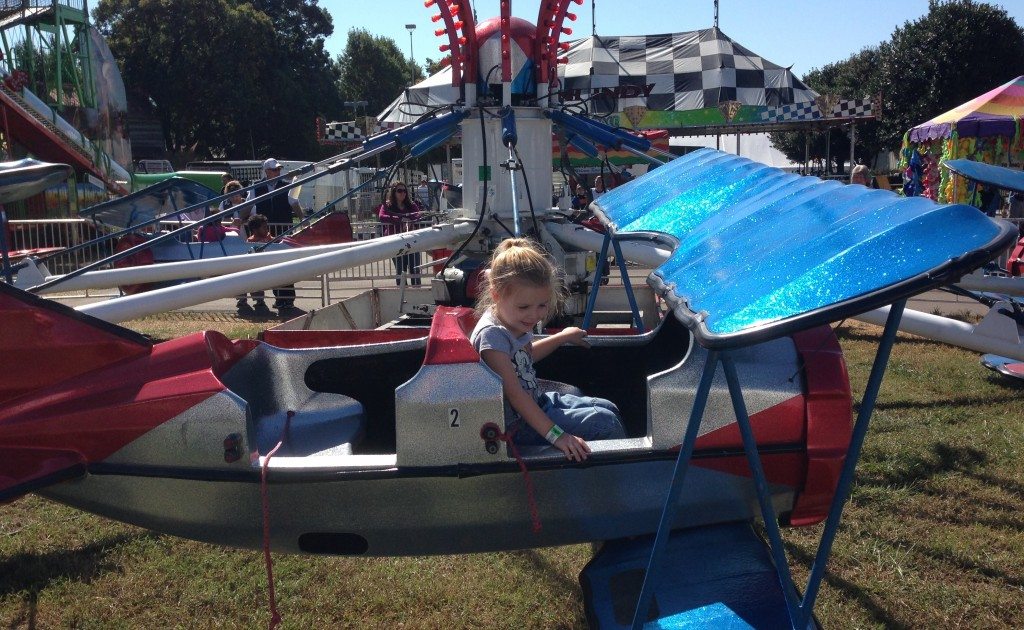 and tractors.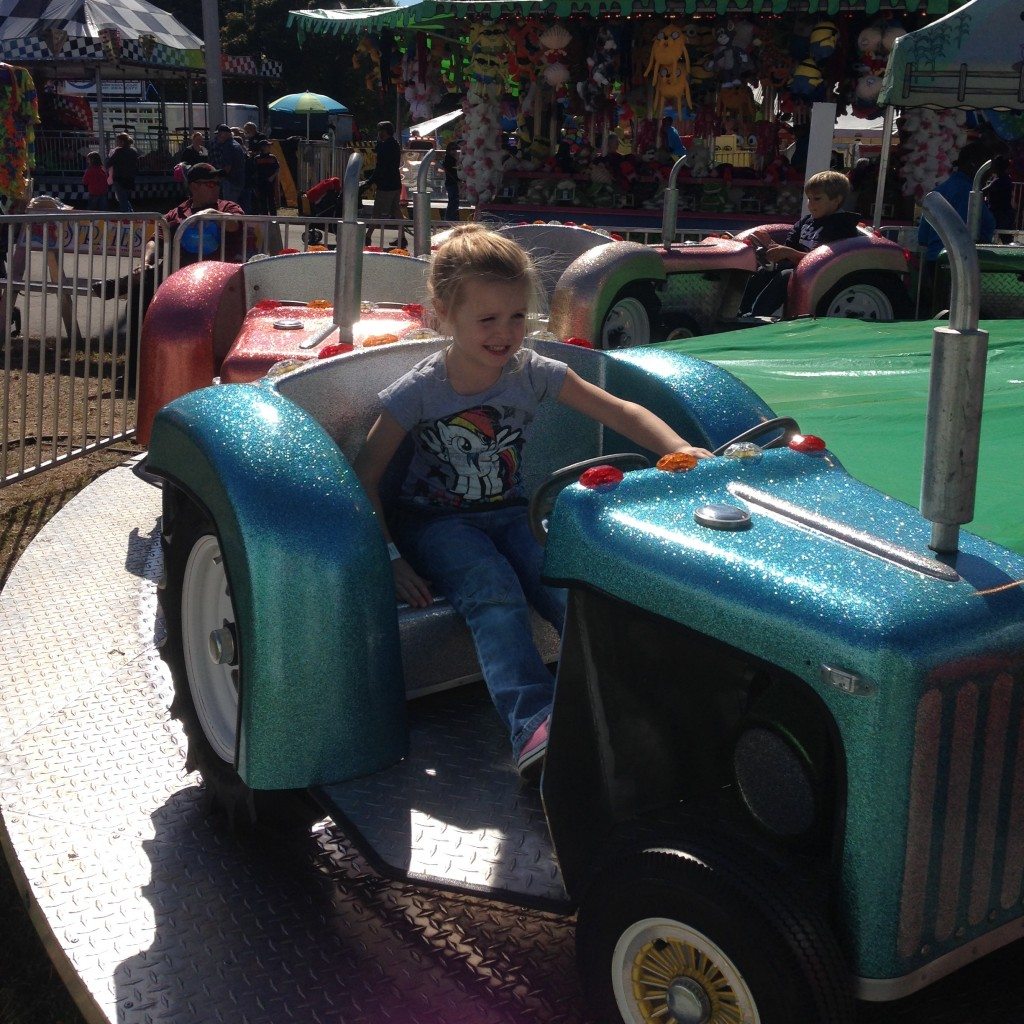 isaac was a bit of a grump, but finally gave in and rode the bumper cars.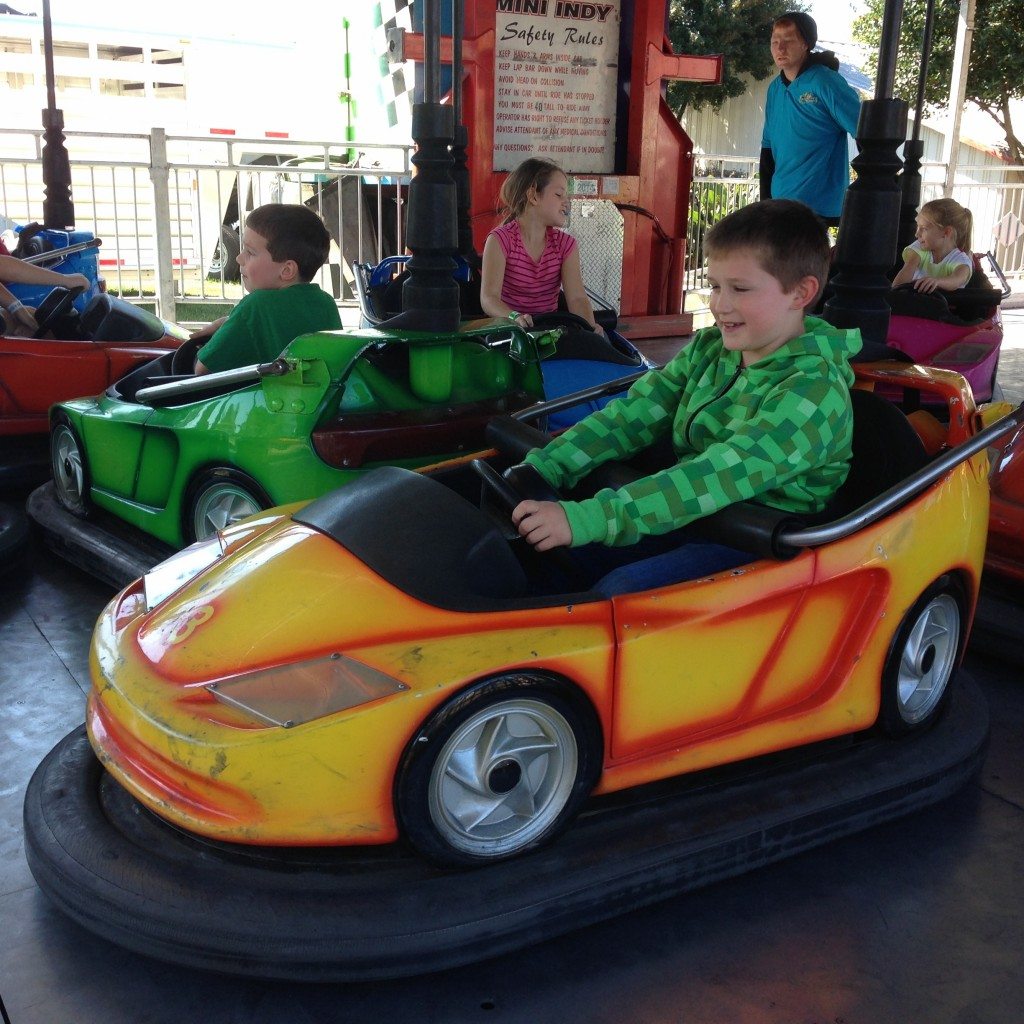 poor hazel just had to watch. she didn't mind, mostly.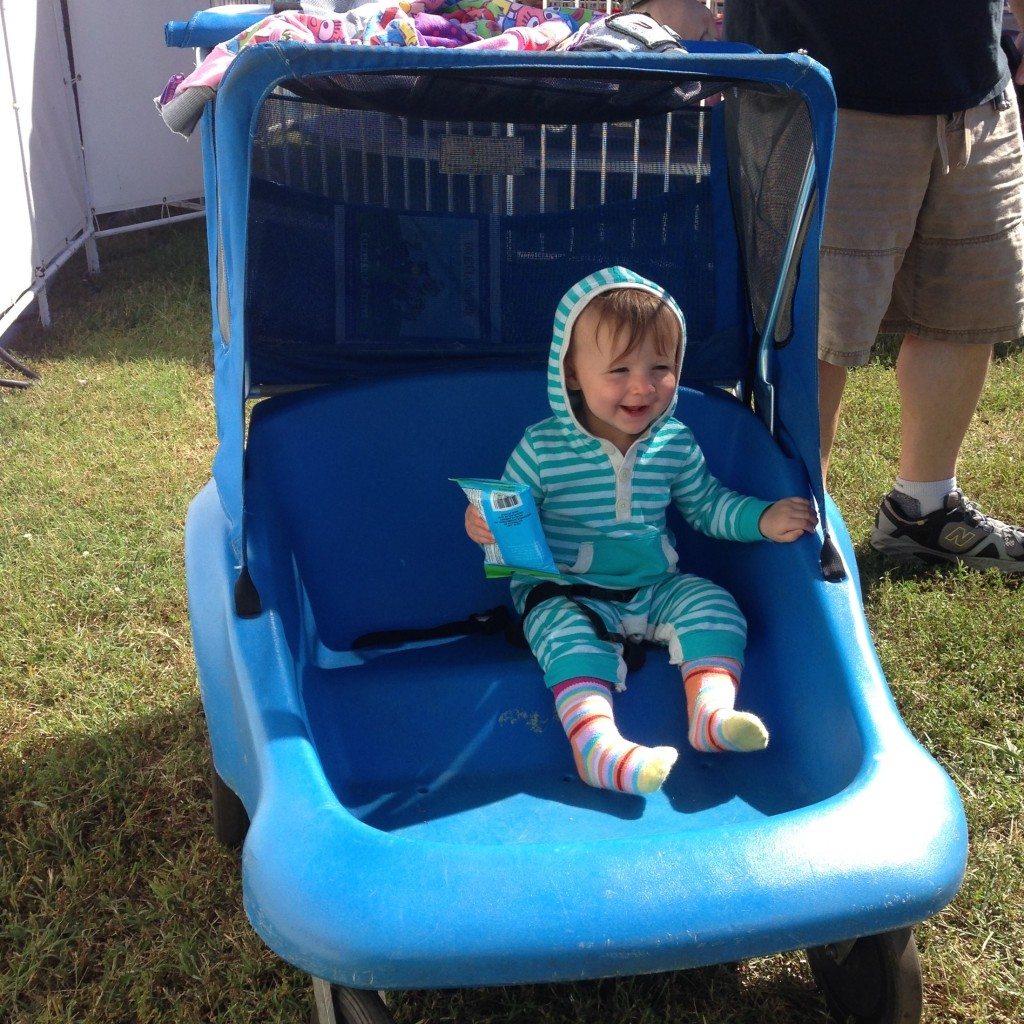 bouncy slide anna.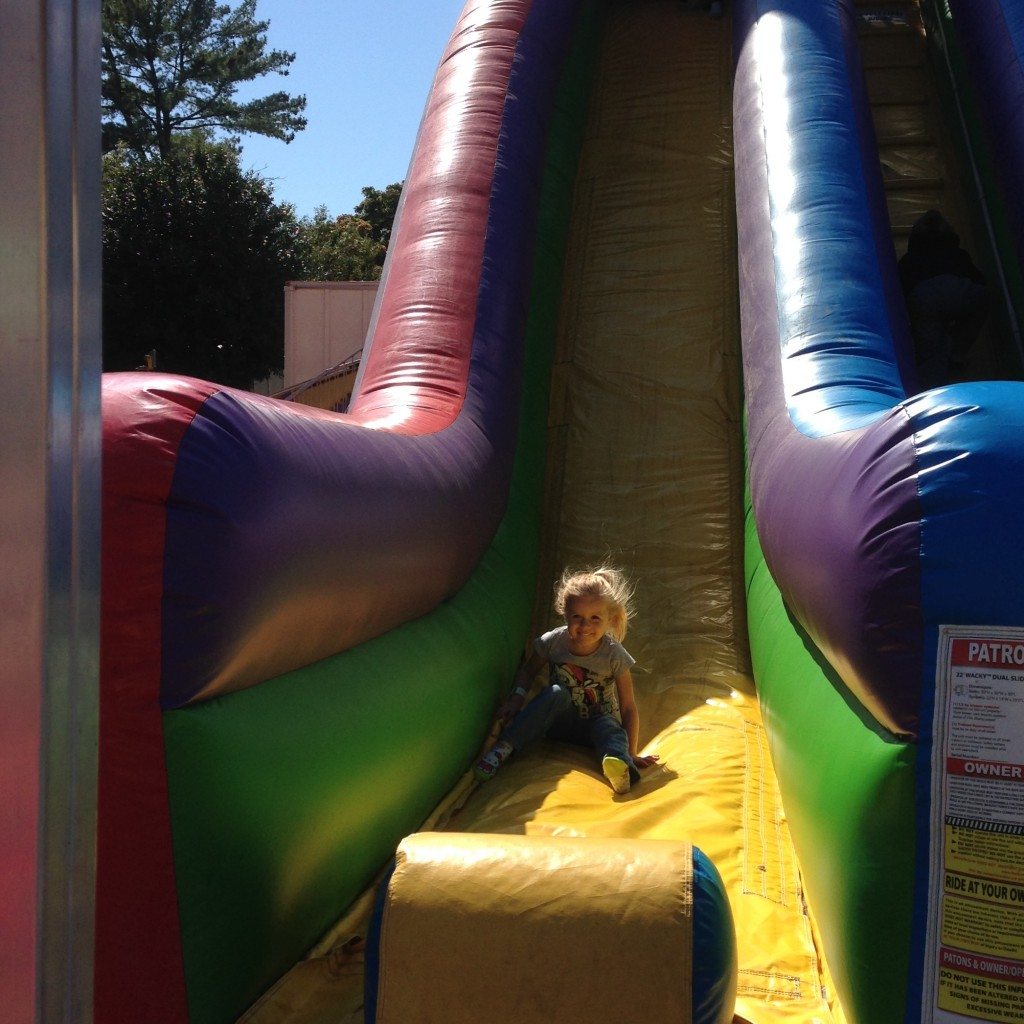 bouncy slide isaac.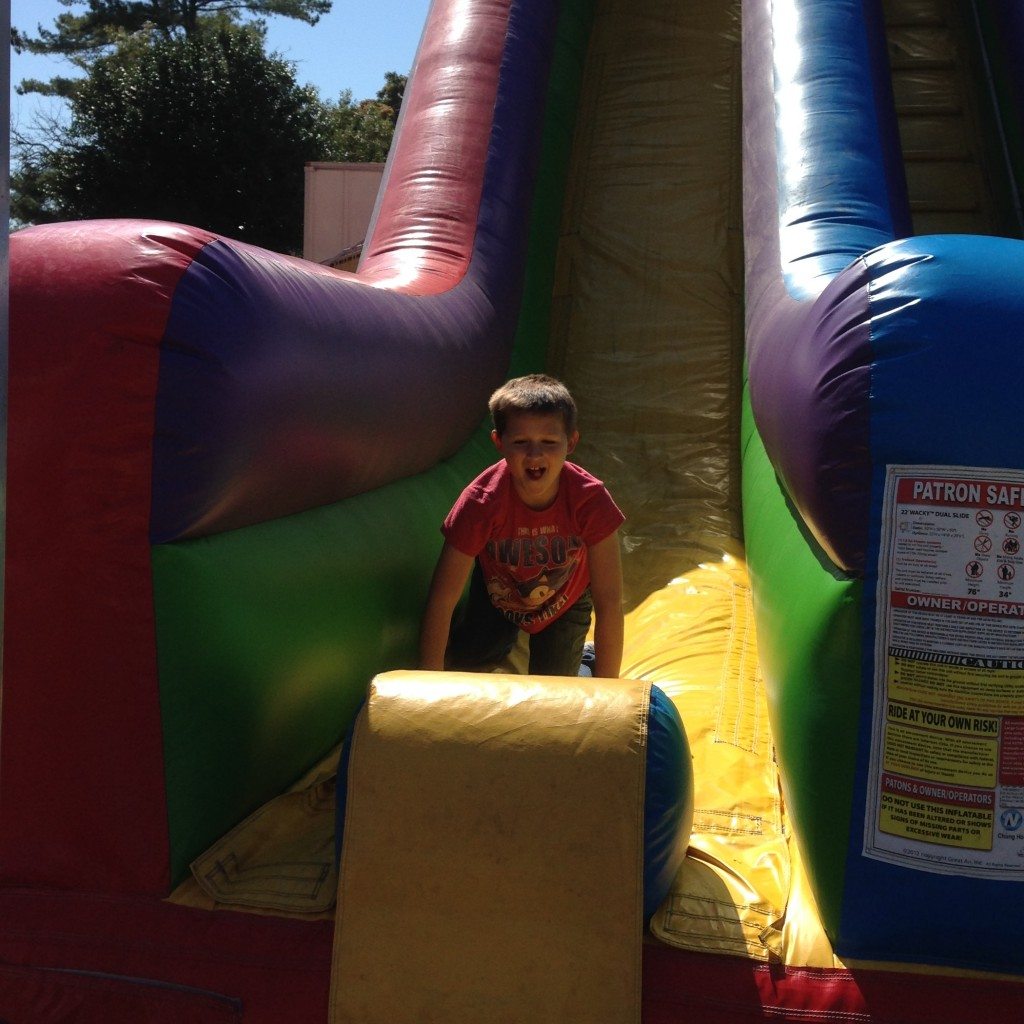 merry-go-round. another ride where the parents go free. so new gramma took this shift.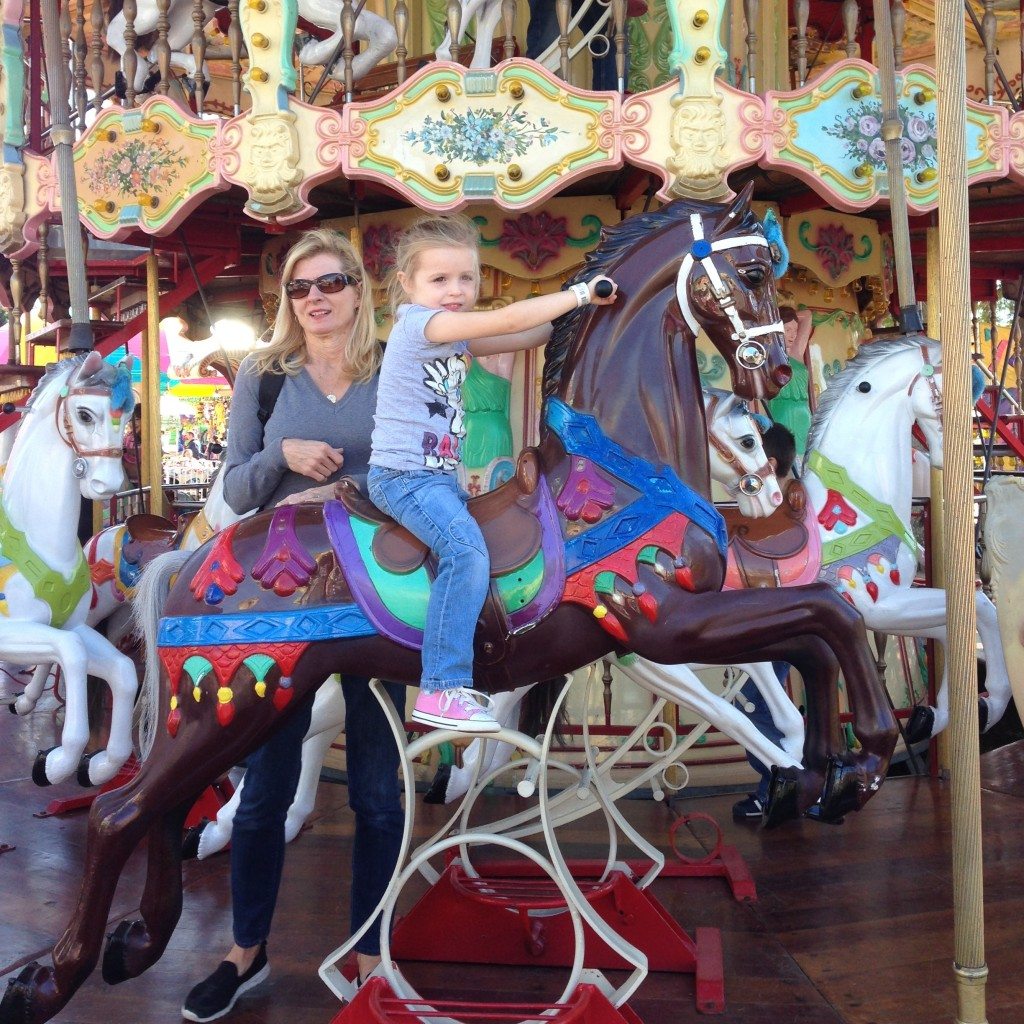 ike won't ride the horses. not sure if he's scared or too cool.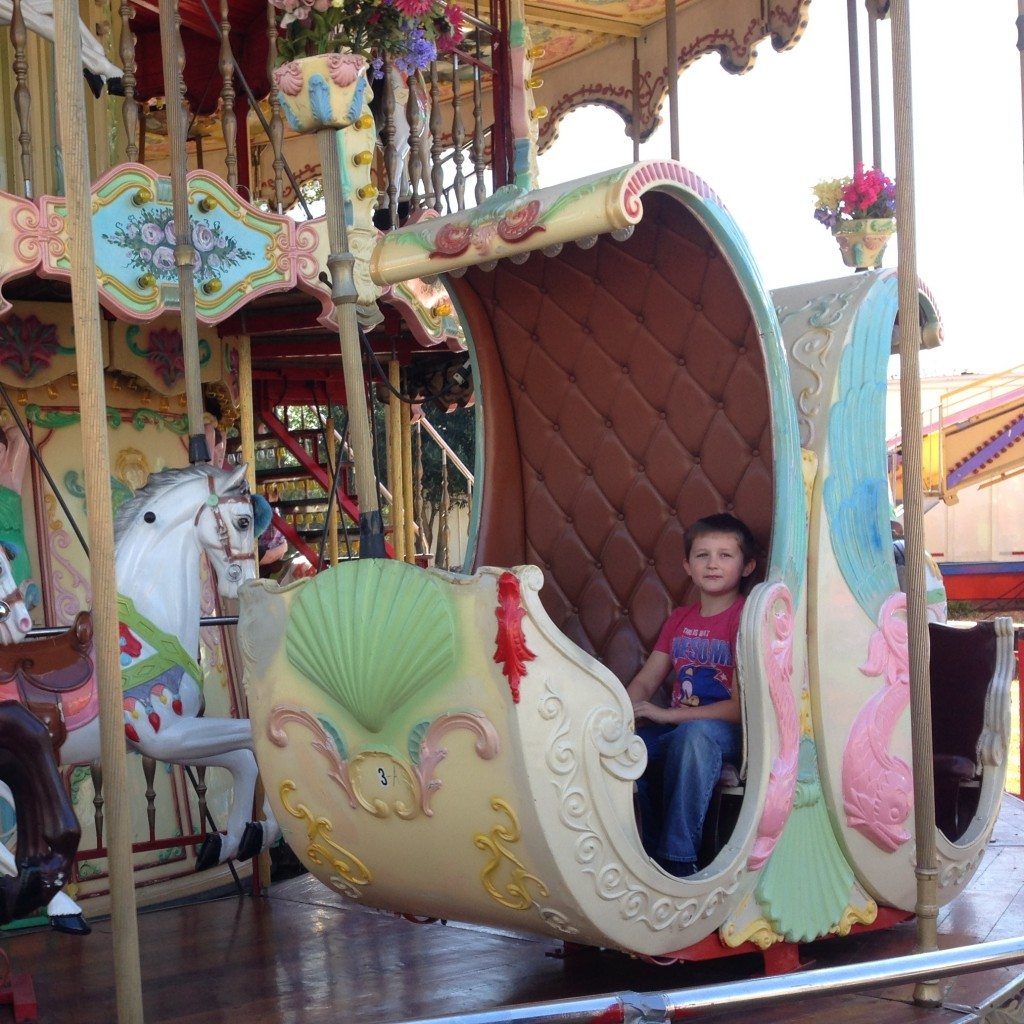 more circular rides.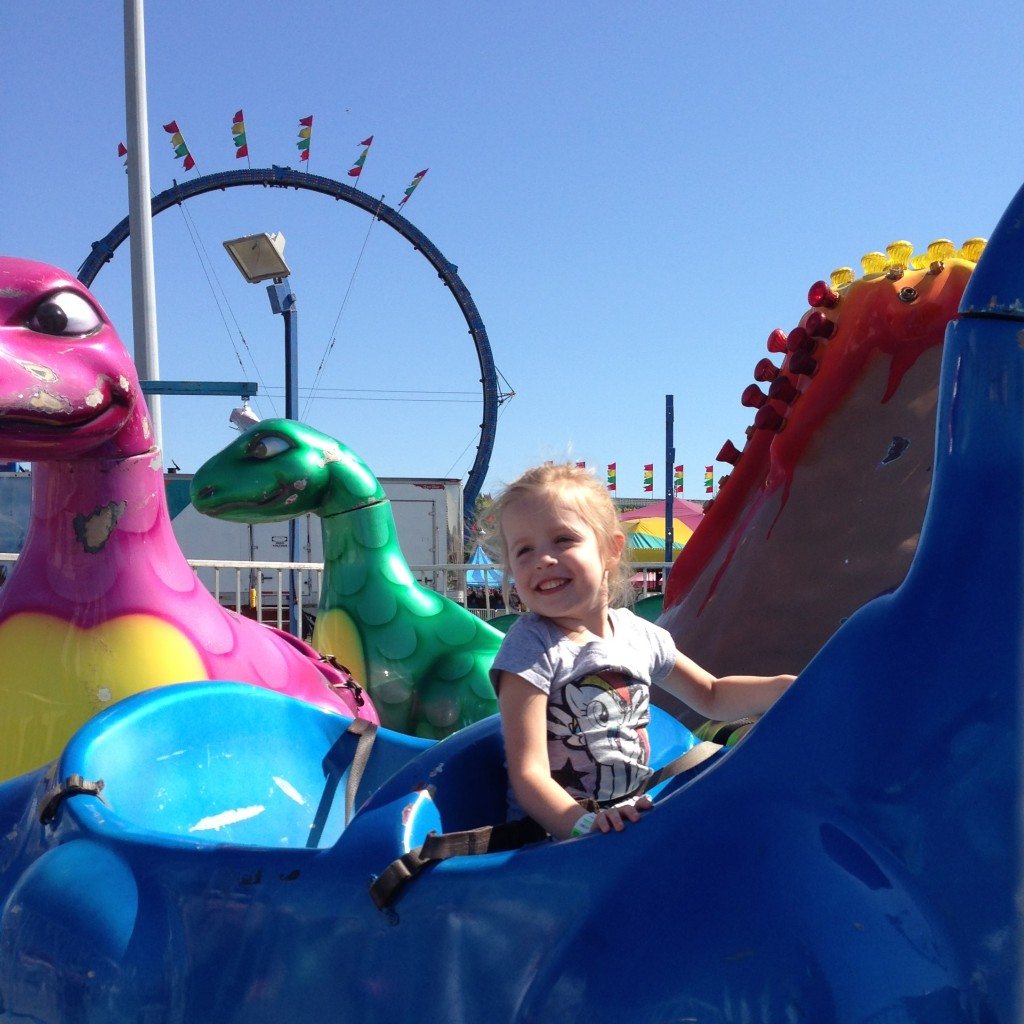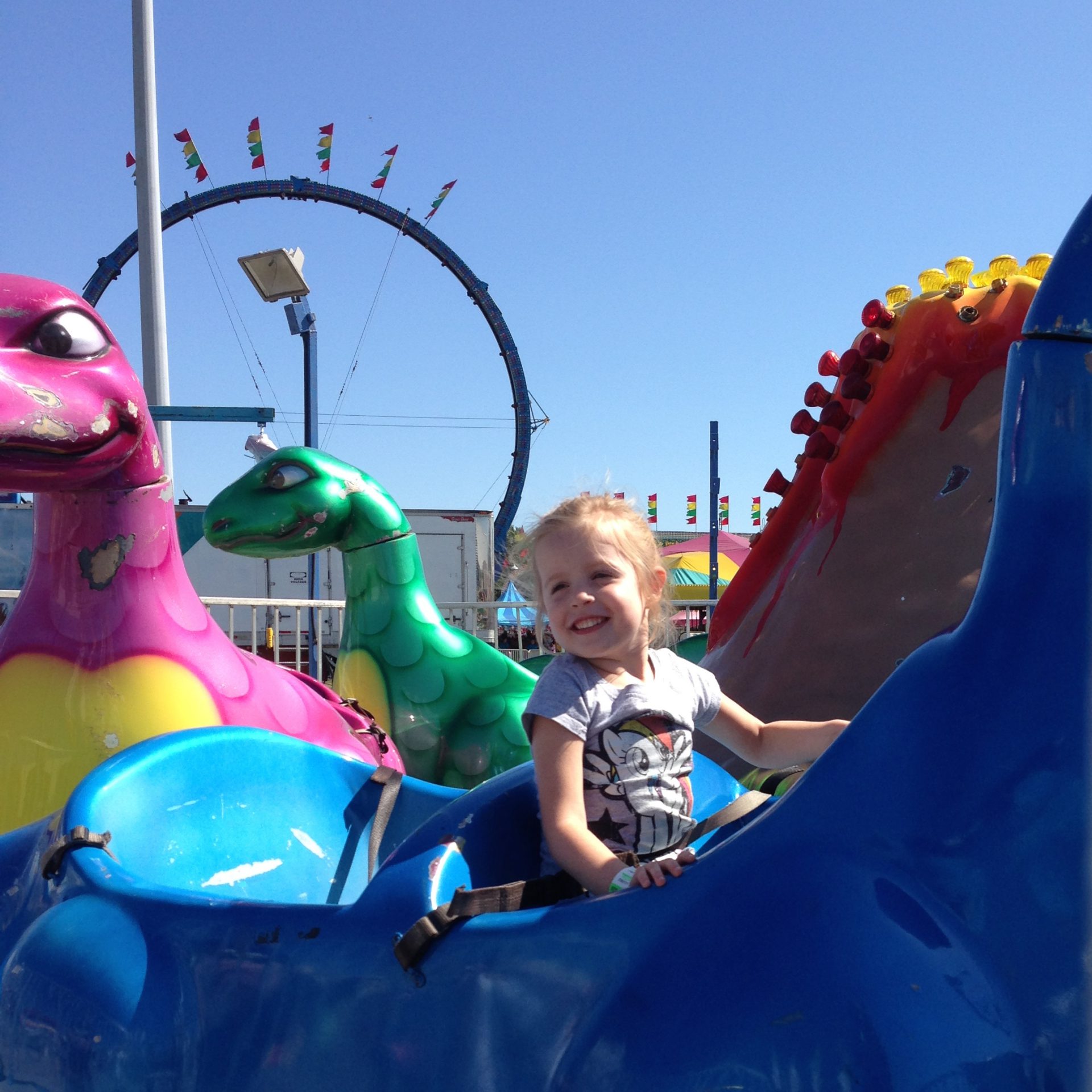 the dragon rollercoaster.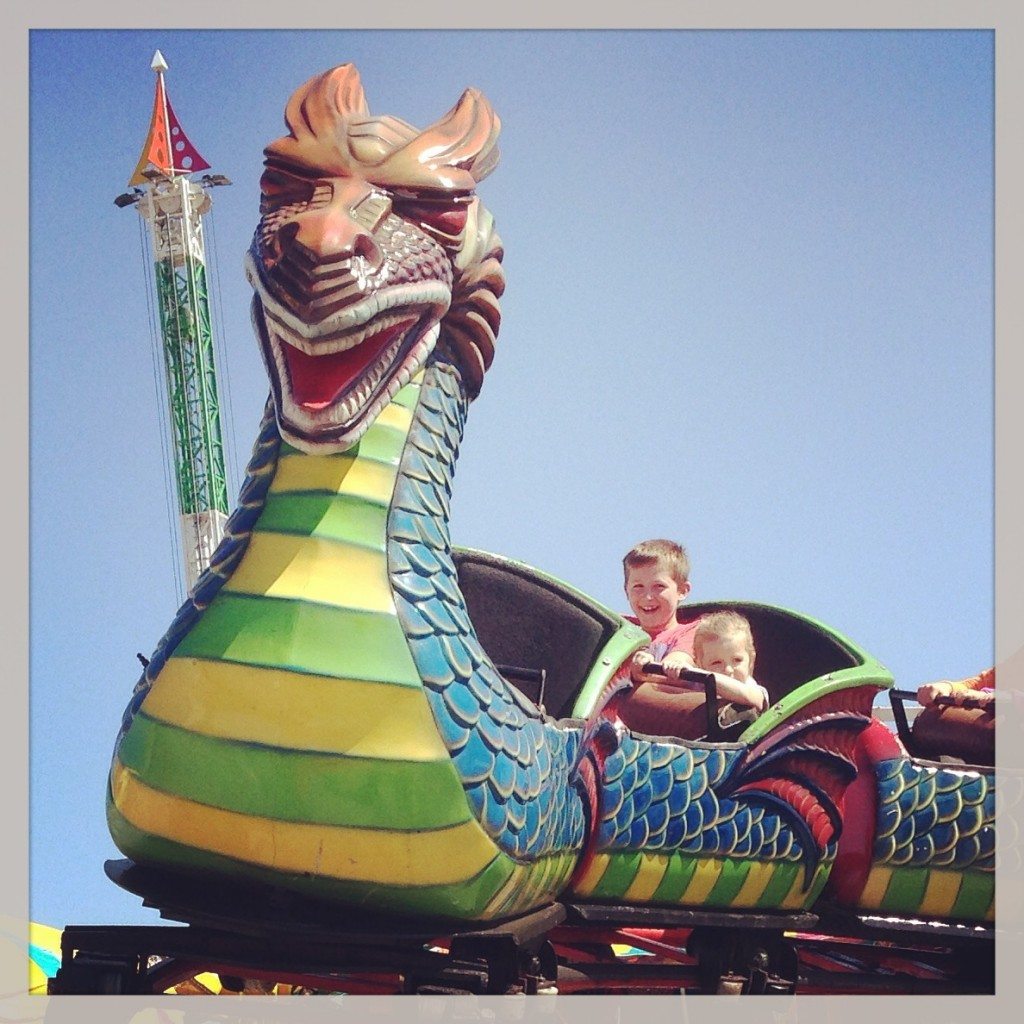 started off a little unsure, but they soon got into it.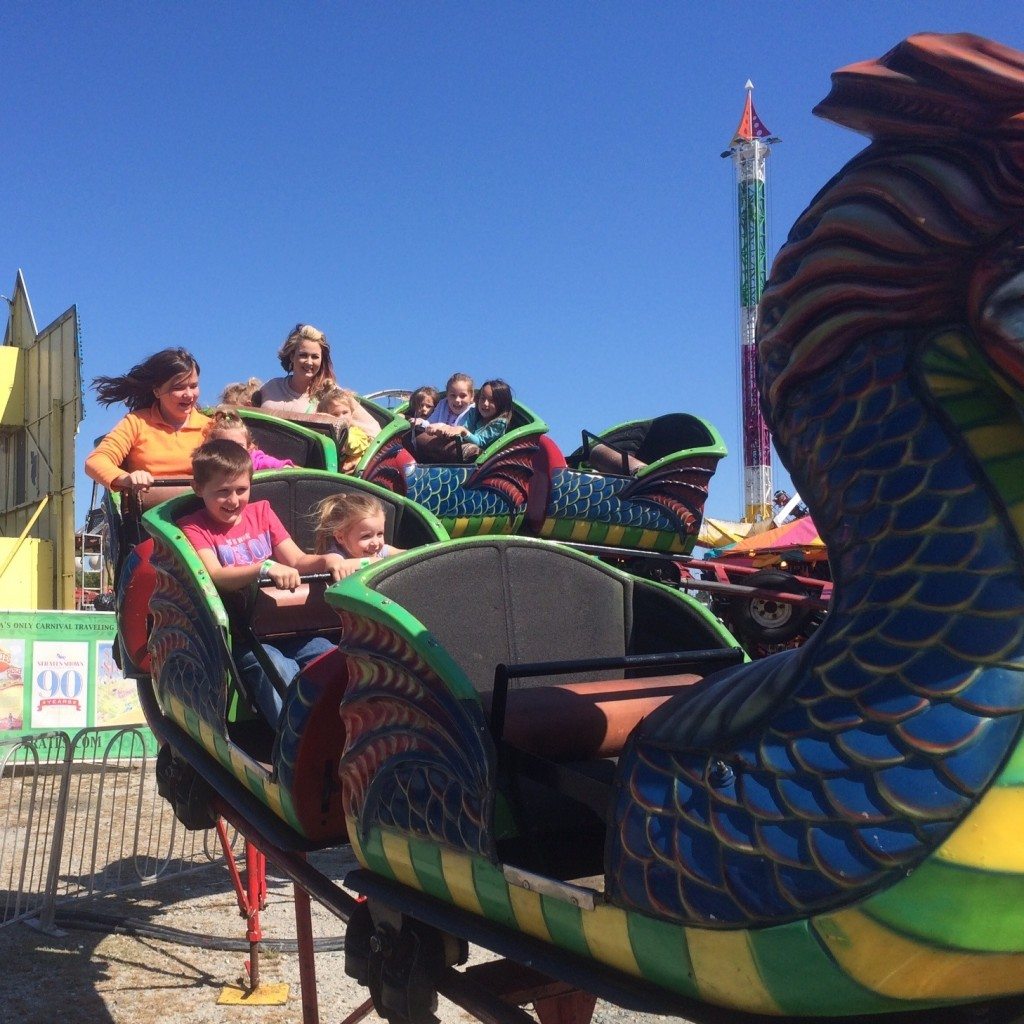 super mario fun house. isaac was so excited.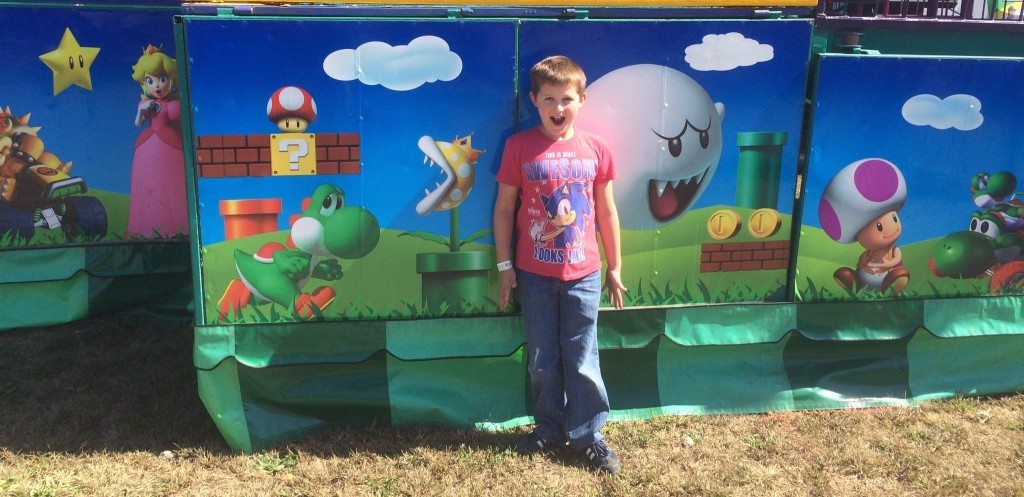 the mega slow slide at the end of the fun house.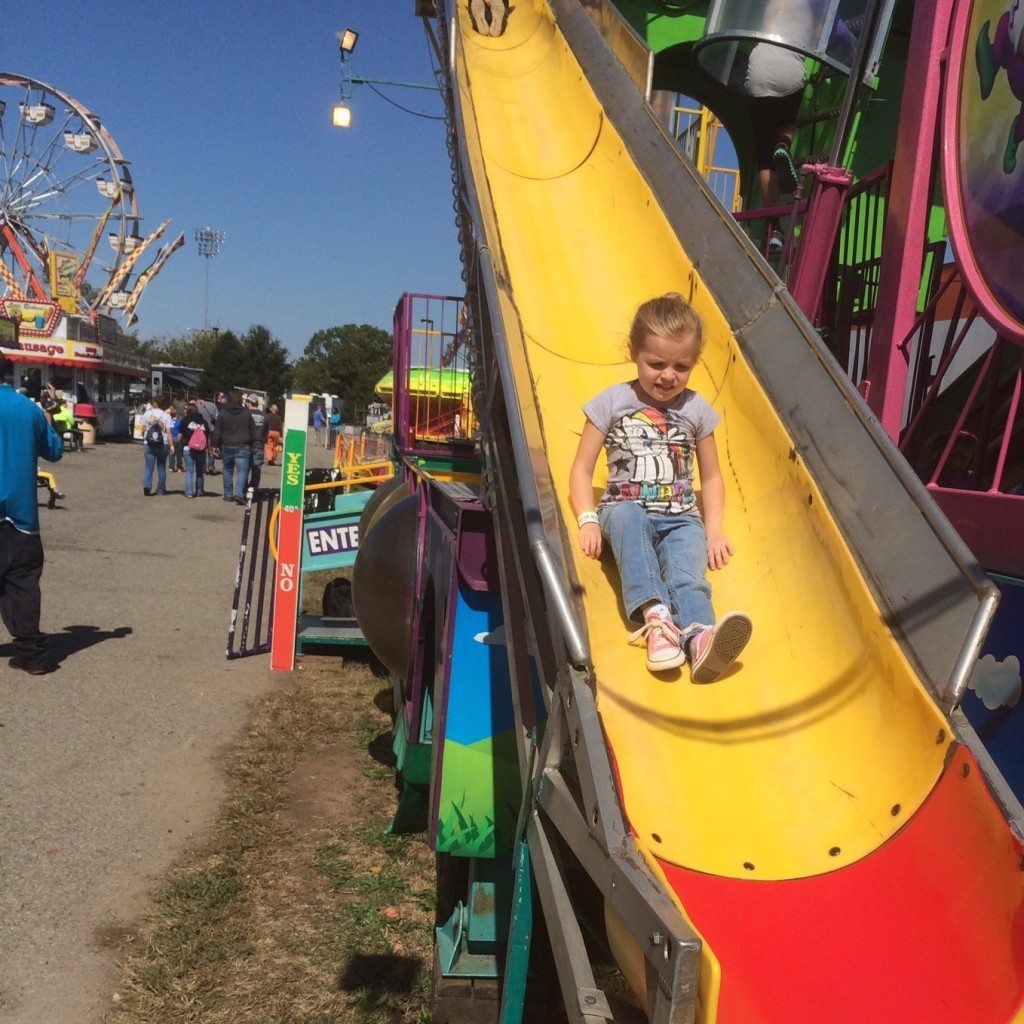 mario land.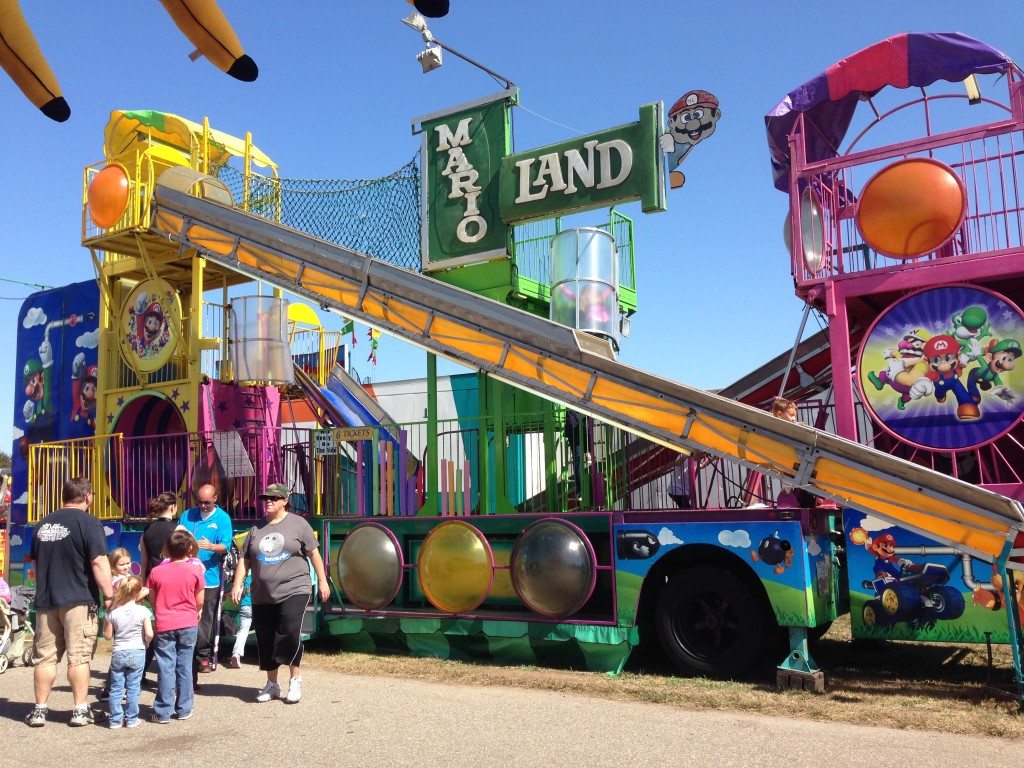 the giant super high swings. after some debate (whether it was worth $5 each), my mom and i would ride this…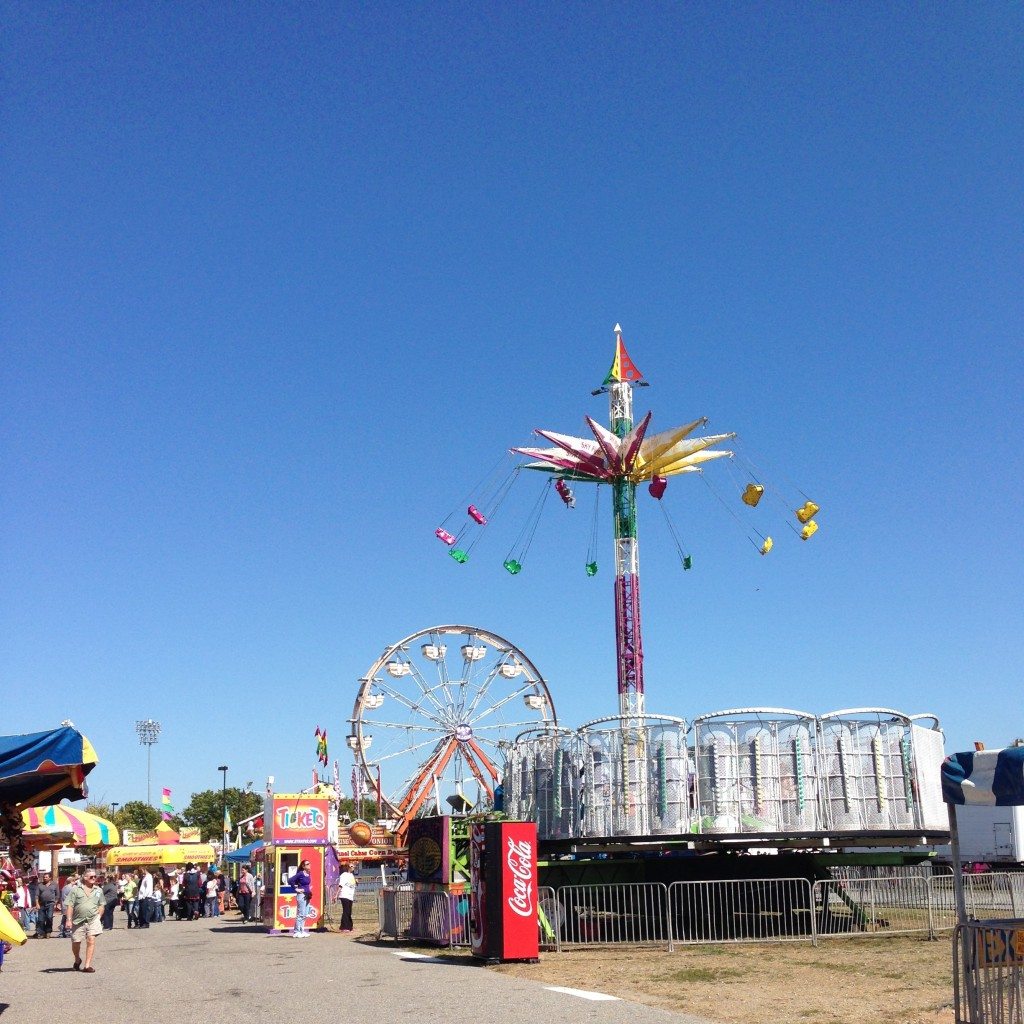 the view from the swings. winston salem skyline in the background. fair in the foreground. fun.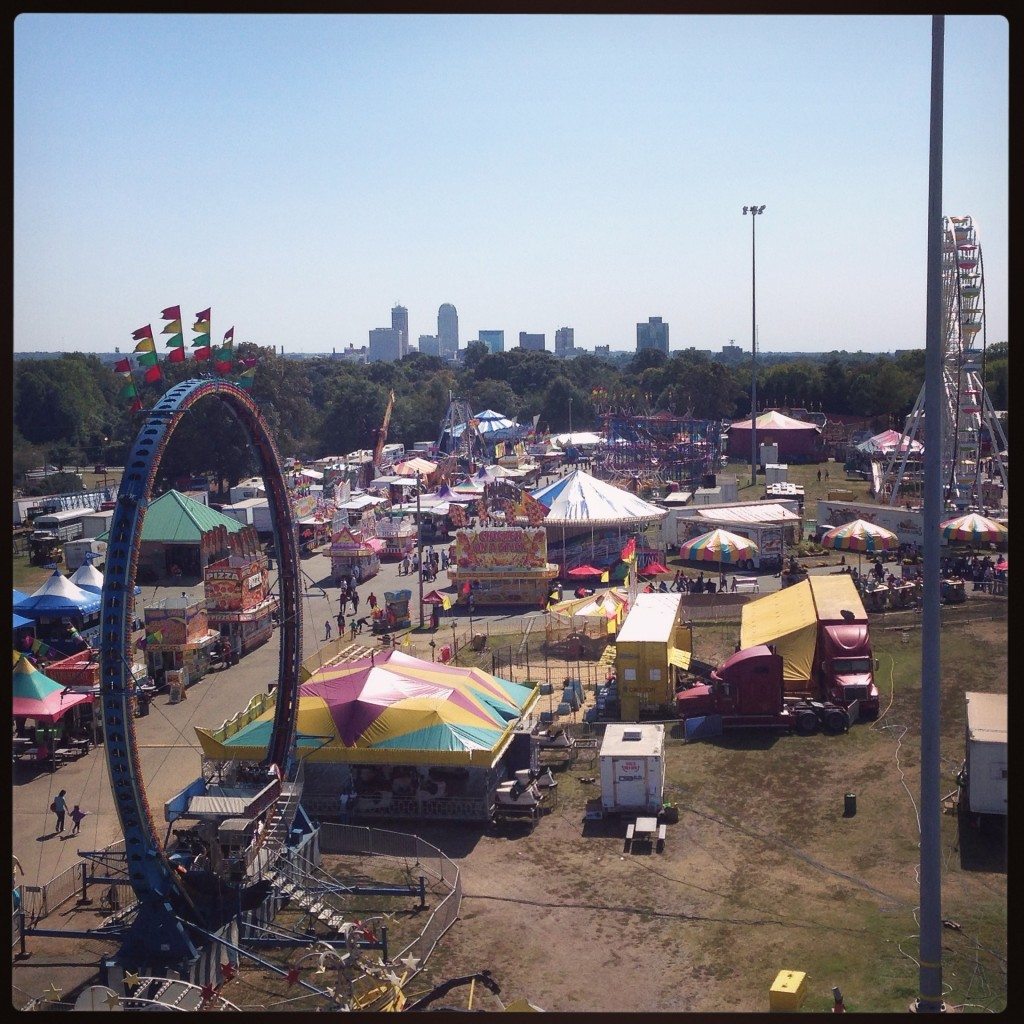 as we were lowered to the ground, we were greeted by our biggest fan.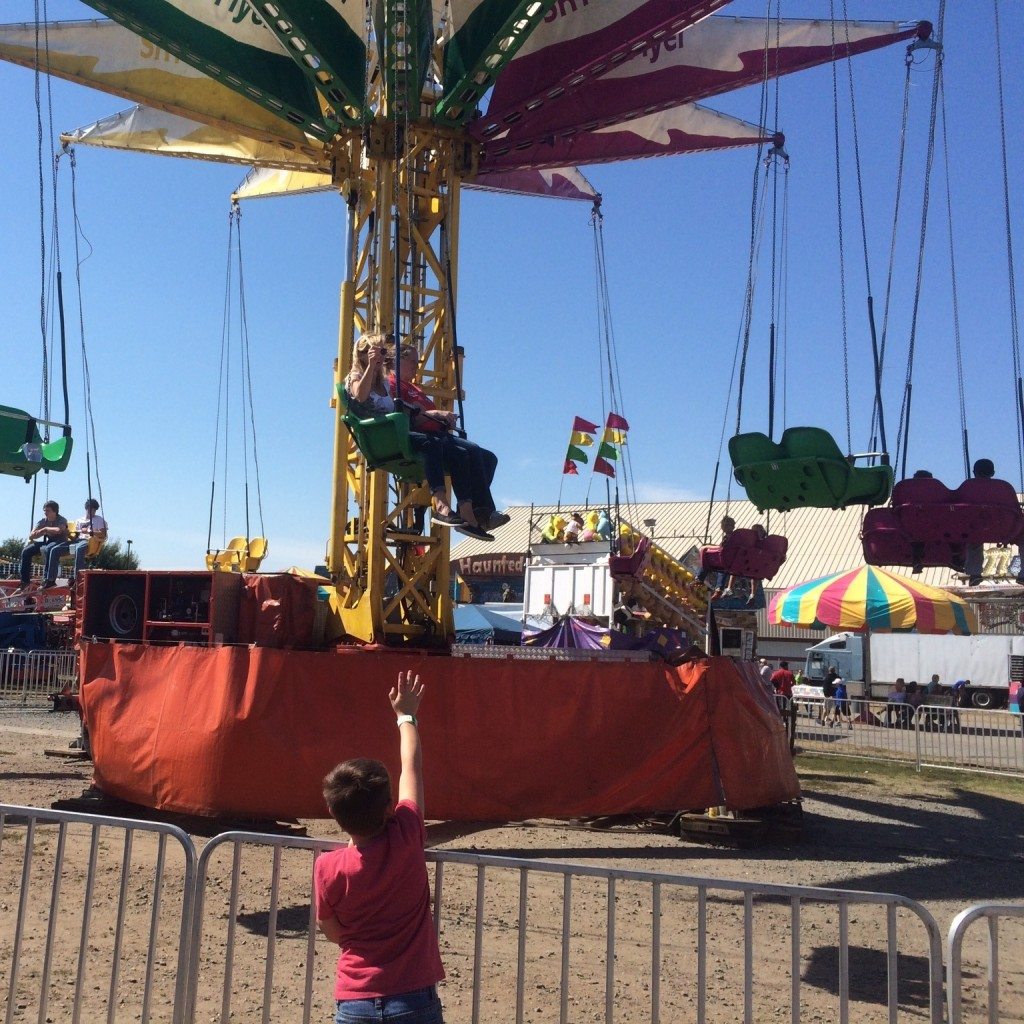 grampa terry hanging with hazel.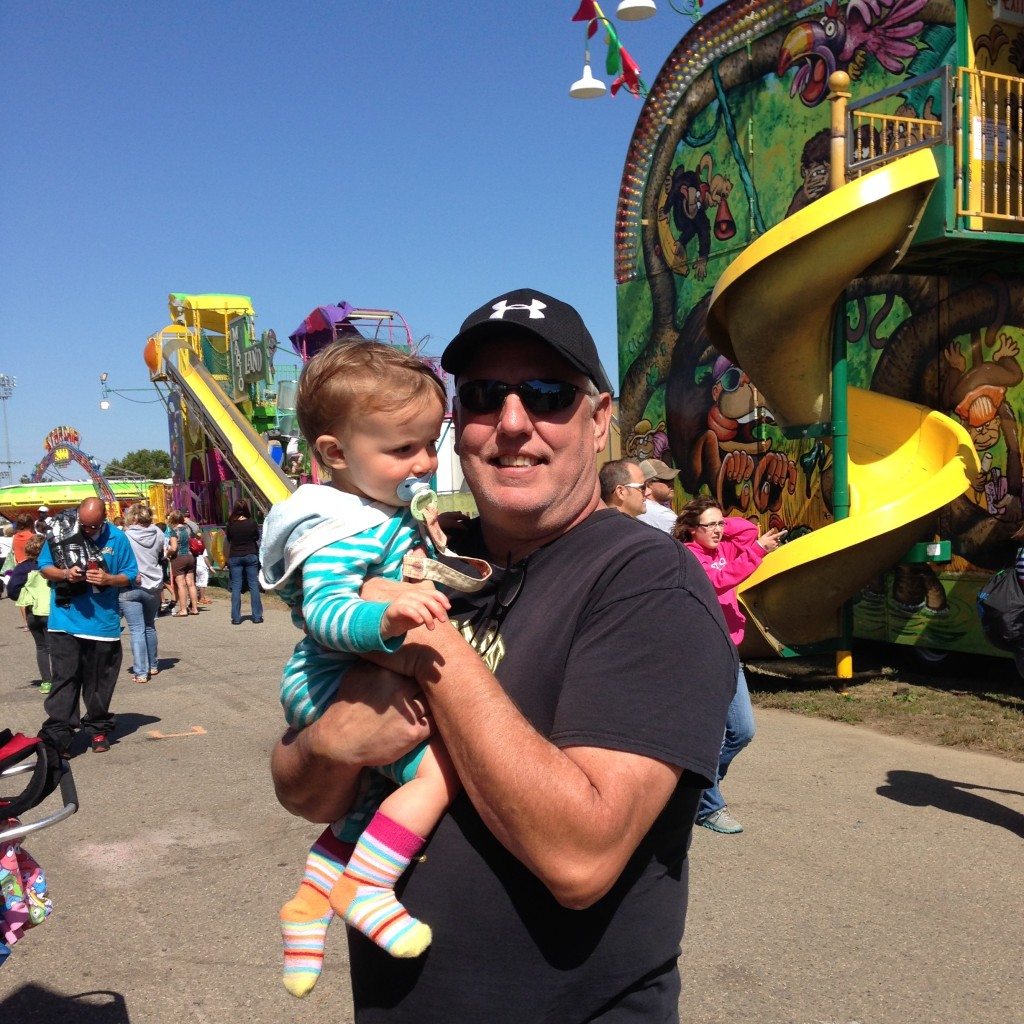 anna on the happy swing.

we forgot our comfy stroller. had to rent a big plastic stroller. which turned out to be a good investment, because we could load stuff up in it. the only problem was comfort for a sleeping baby. and hazel sure was sleepy.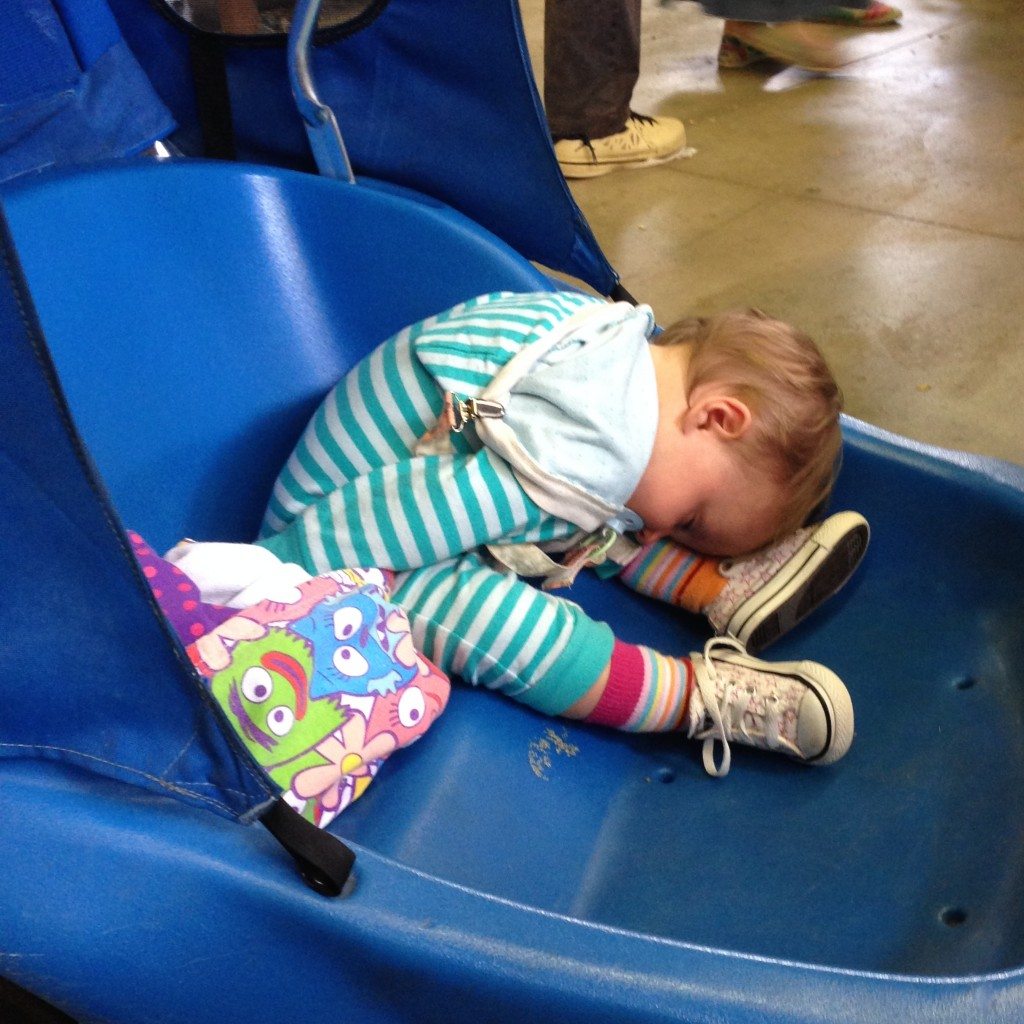 older kids posing with the tin folk.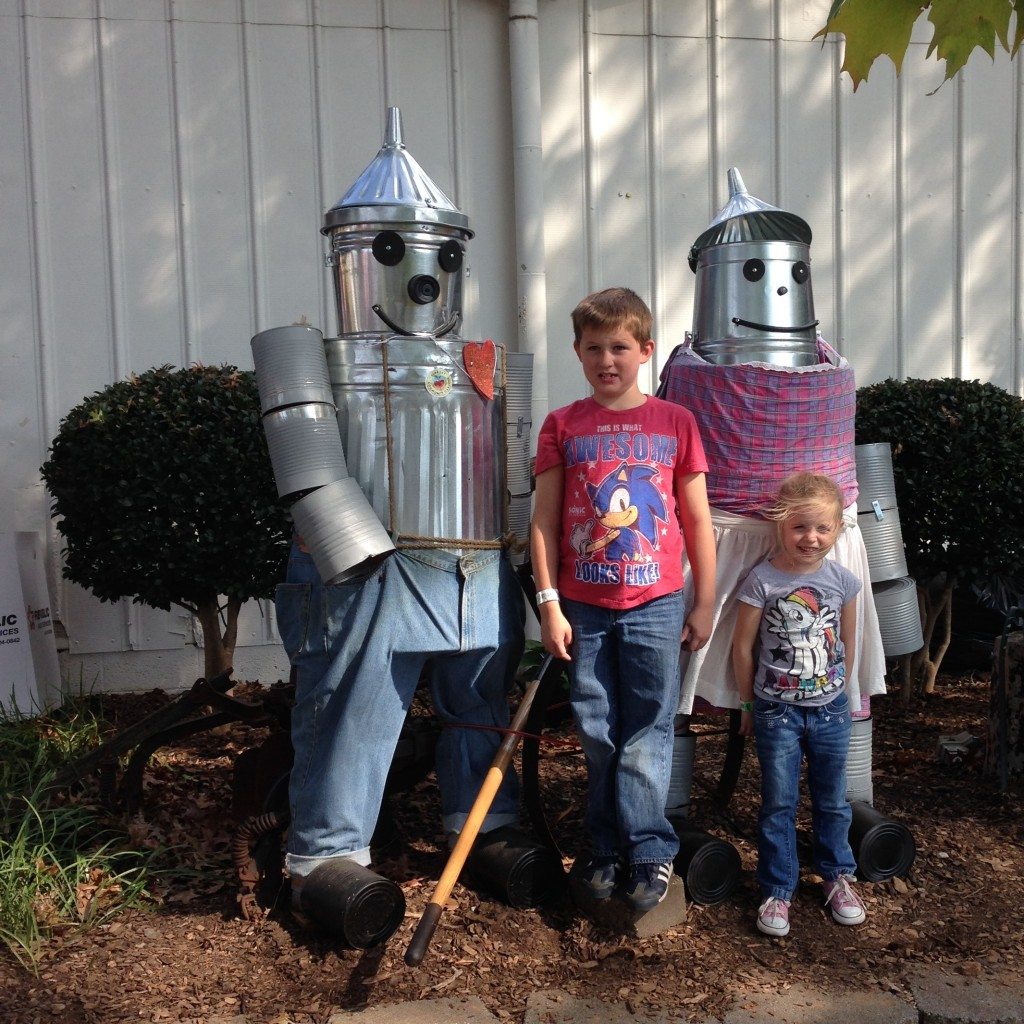 petting/feeding zoo. it had a zebra. a sad, sad zebra.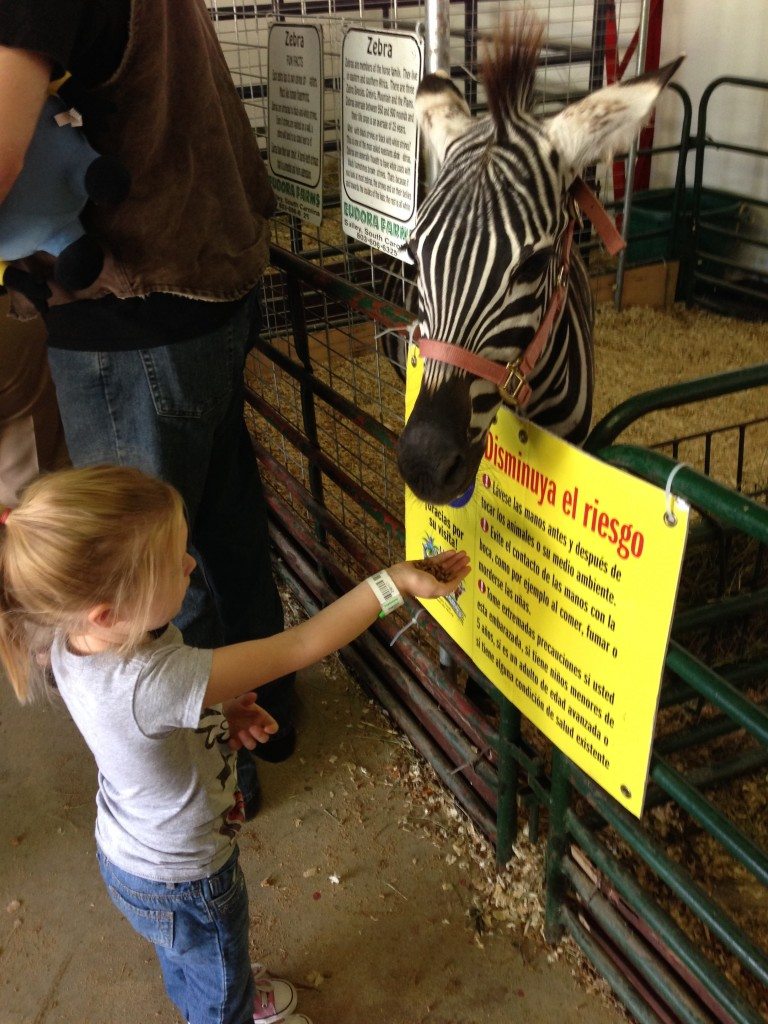 feeding the sheeps.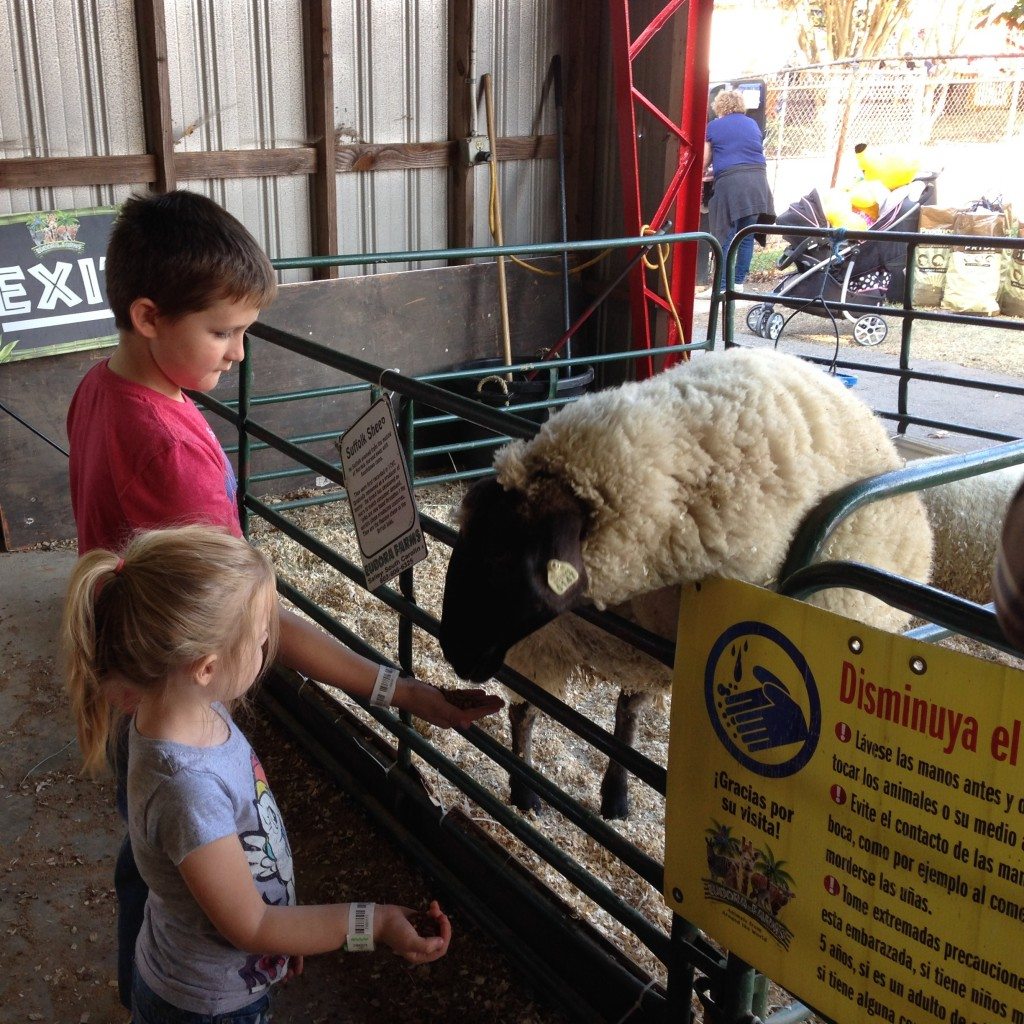 after the petting zoo, we looked around for the chickens, but never found them. then our group collectively tired out at the exact same moment and we dragged ourselves home. approximately $180 poorer.