the night before last, my dad called to tell me that my gramma (kay) schiavone was not doing well. and that she may not make it through the night. she had even called her kids all in and said goodbye. i knew she wasn't doing great. that she had gone in for a knee replacement a month or so ago, and she was having trouble breathing, so they postponed it, sent her to rehab and that instead of going home she was staying with my uncle and his girlfriend as she recovered. but she always bounces back from these things. so the call was worrisome.
then. in the morning. my dad called to say that she had, in fact, passed away in the night. she was tired. and she knew.
like it always goes, floods of memories come rushing back. and i wanted to record some of them. just like i did four-ish years ago when her husband, my grampa schiavone died. that post is here.
growing up, both sets of grandparents (and some cousins and my dad after my parents separated) all lived about a quarter of a mile down the road from my house, all in a little row of houses. we spent a lot of time racing between houses and in the woods behind the houses. my gramma's house was filled with owls. and so much seventies macrame. and velvety wall hangings. to distinguish between my two geographically close grandparents, i began to call my grampa schiavone "peter grampa" as peter was his first name. and so, naturally, i called my gramma schiavone "peter gramma". makes total sense. don't worry, i eventually dropped that moniker, for the more efficient "grams".
she had the best handwriting. i remember her doing calligraphy. and attempting to teach me. all of our christmas cards and birthday cards had the most perfect inscriptions. i was often saddened in more recent years, when the kids would receive cards, with the familiar handwriting, but more and more shaky and wiggly each time.
now that i think about it, she was the original pinterest mom. she could bake and decorate cakes. crochet. cook ridiculous feasts. embroider. quilt. probably a lot more that was lost on me and my youth. she did attempt to teach me to crochet. i was super good at making one long continuous first row. i never quite managed to make a second row. (and that hold true to this day.)
when i was still pretty small, i don't exactly know when, she and my gramps became snowbirds. they moved to florida in the winter months and parked a camper at a local campground in the summer. me and my cousins spent so much time at that campground. my gramma could take care of like 20 people without showing a single sign of being stressed. she had five kids. (within like 10 years, i think). and then each of those kids had two kids, giving her 10 grandchildren. and growing up, it seemed like there were always at least 2/3 of all of those people at her house.
as the years went on, they stopped coming up to the campground. my dad moved to florida. and i would see them once a year when we went to florida on our summer vacation. but then, even that faded. sadly, i have very few memories of her from my high school and college years. except for one year. in 1997. she pulled off an amazing feat. and got every last one of her kids and grandkids together for what would end up being the last time. on christmas, no less. it was crazy. and chaotic.
since college, i have been to florida only a handful of times. gramma definitely appeared to get older and older, but she didn't act it. i'm pretty sure all of her joints from the hips down were made of metal. she was bionic. she survived breast cancer. but, she just kept going strong. i think that's why this all comes as a bit of a surprise.
[side note about the breast cancer. she survived. and then went on to purchase any and all items with a pink ribbon on them. i remember she had pink handled scissors, notepads and pens. and once while i was shopping with her, she selected a (giant) bottle of wine because it came with a breast cancer key chain.]
finally, i'm not sure where this part fits into the chronological account… but i feel like it needs mentioning. it was a well known fact that my gramma loved her pink wine. there was always a box or two of franzia wine and plastic cocktail cups available for anyone to join in. it was the perfect pairing to my gramps love of cheap beer.
it's weird. because now that i'm typing this out, i don't have a ton of super specific memories about her, like i did my grampa. but, i think that's because she was more likely the one always around, running the show, and he got to be the fun character who did wacky things. she was "the rock" of the schiavone family, for sure.
it's a sad time.
and i hope she's chillin' with gramps, with a box of pink wine and a can of miller high life.
love you grams.
(and now. some pics.)
my gramma and gramps and their five kiddos. the little guy is my dad.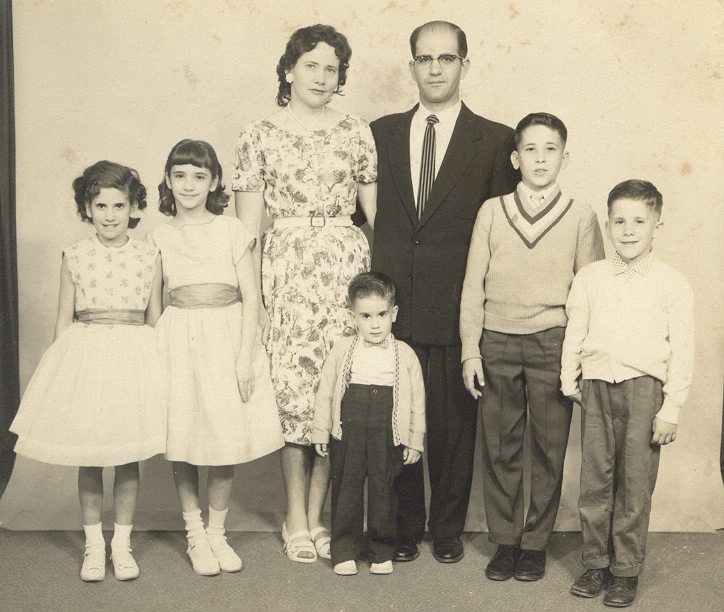 a few years later. (this was before my gramps decided that he wasn't on board with being bald.)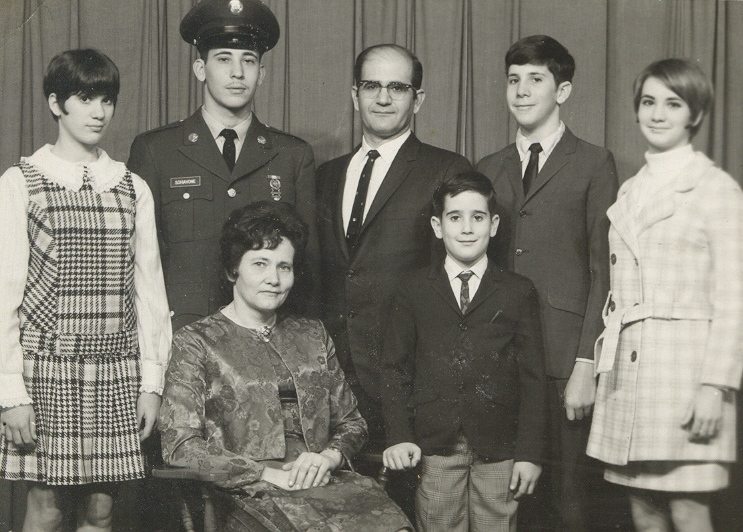 gramma and grampa, chillin' with baby me in the 70s.  note the sweet velvet wall hanging.
and the cool instagram filter inspiration.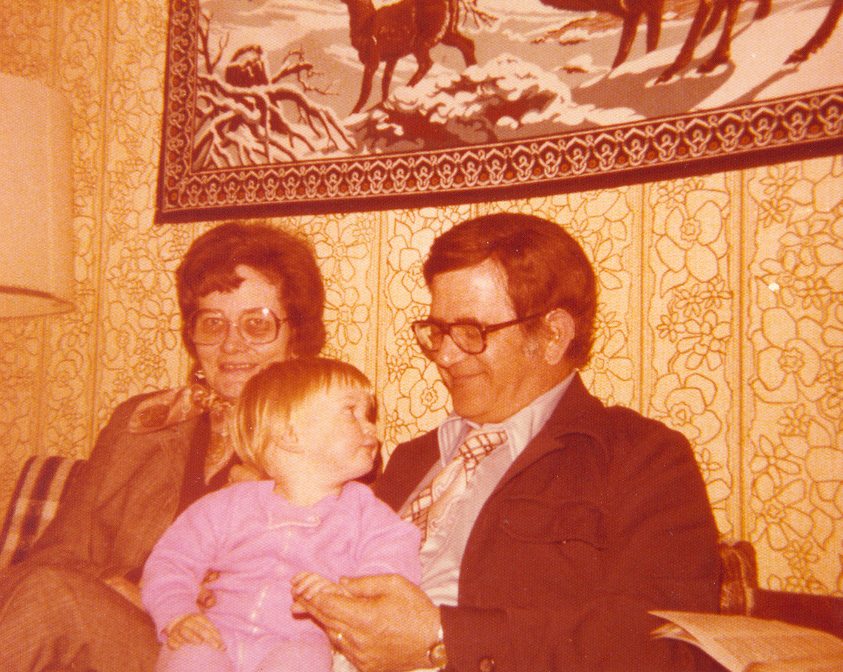 gramps.  and his beer.  and me and grams.  🙂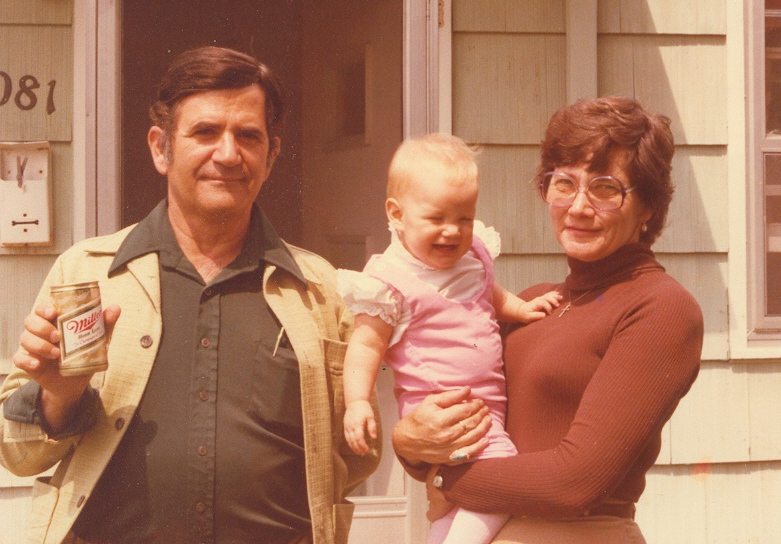 grams. au natural.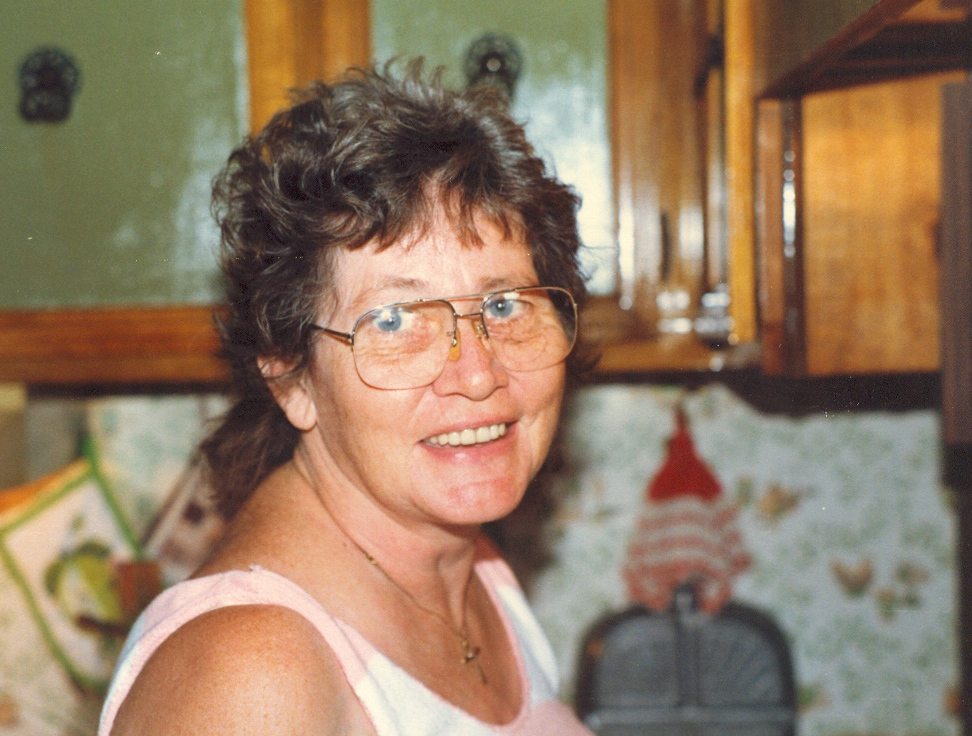 this pic summarizes so much of how i remember her.  she was always wrangling all of her grandchildren.  i'm not sure what this cousin of mine got into, but i can just hear gramma barking at him and telling him "i wouldn't have to do this if you hadn't gotten all muddy" as he complained about the cold hose water.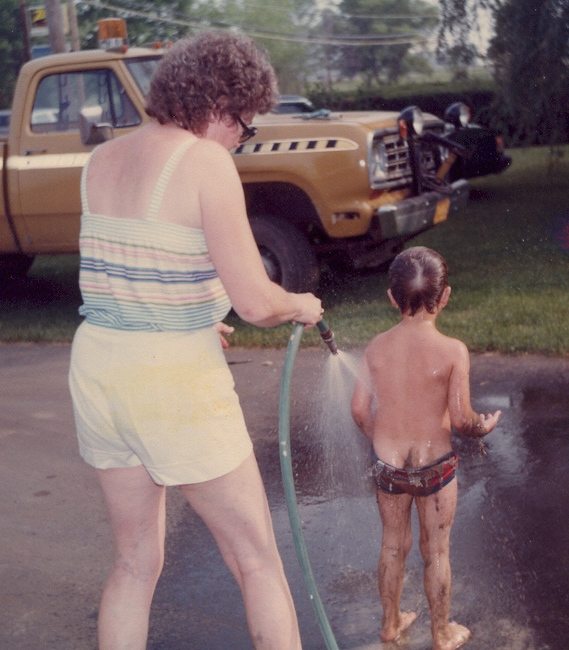 i forgot this part of the story.  most christmasses, leslie and i received matching gifts.  one year, we got quilted cat pillows (mine was blue and leslies was brown).  and on this particular year, it was matching sweaters, leg warmers and moon boots.  (the next picture shows the full ensemble, but please take a moment to note another velvet wall hanging and a complementary macrame, um, circle thing).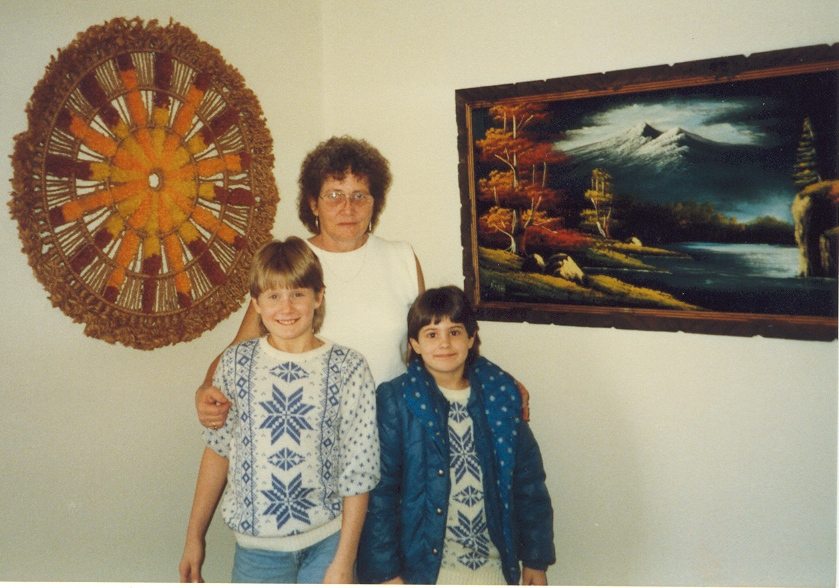 seriously.  i wish i still had this outfit.  you know.  in my size.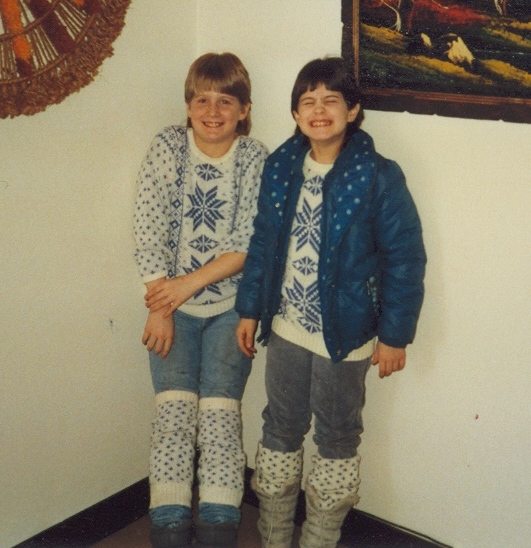 (one year ALL of the grandkids got the same powder blue sweat suit. somewhere, there's a super awesome picture floating around, of all of us on a couch, in our matchy suits and fingers and faces smeared with bright orange cheeseball residue).
grams portrait.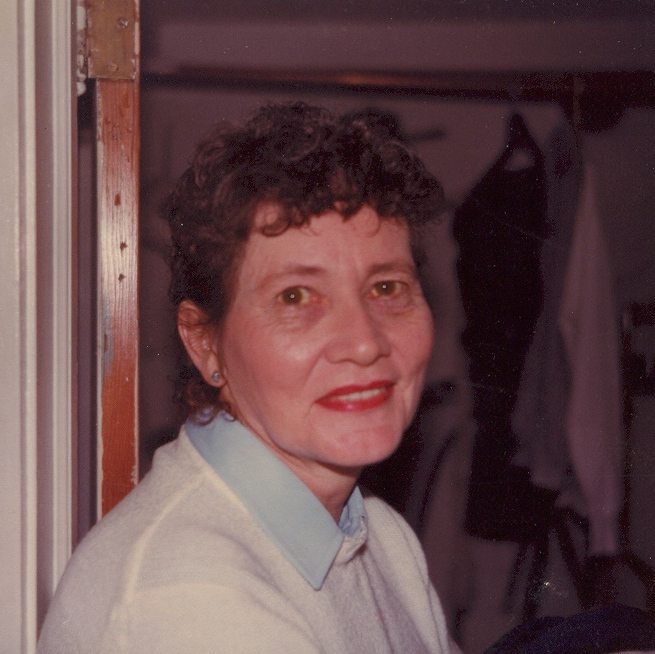 me and the grams.  early nineties.  velour track suit.  glass of wine.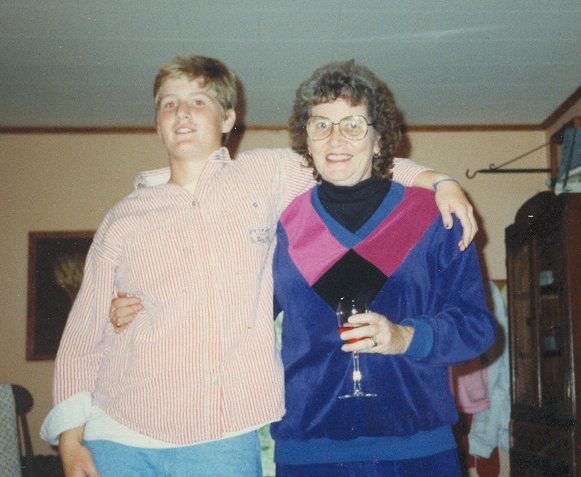 derek's first meeting. early 2004. gramps. grams. my dad. me. derek.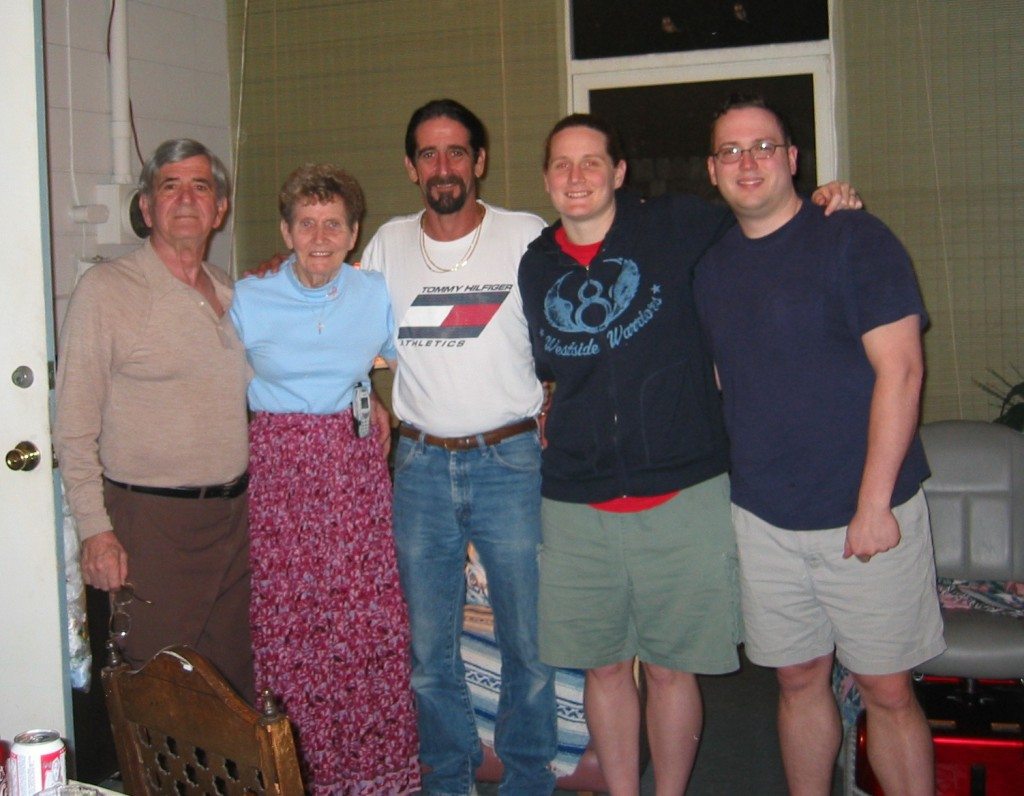 gramma and anna. i love this pic. this is when we went to florida in 2011 for my grampa's memorial service.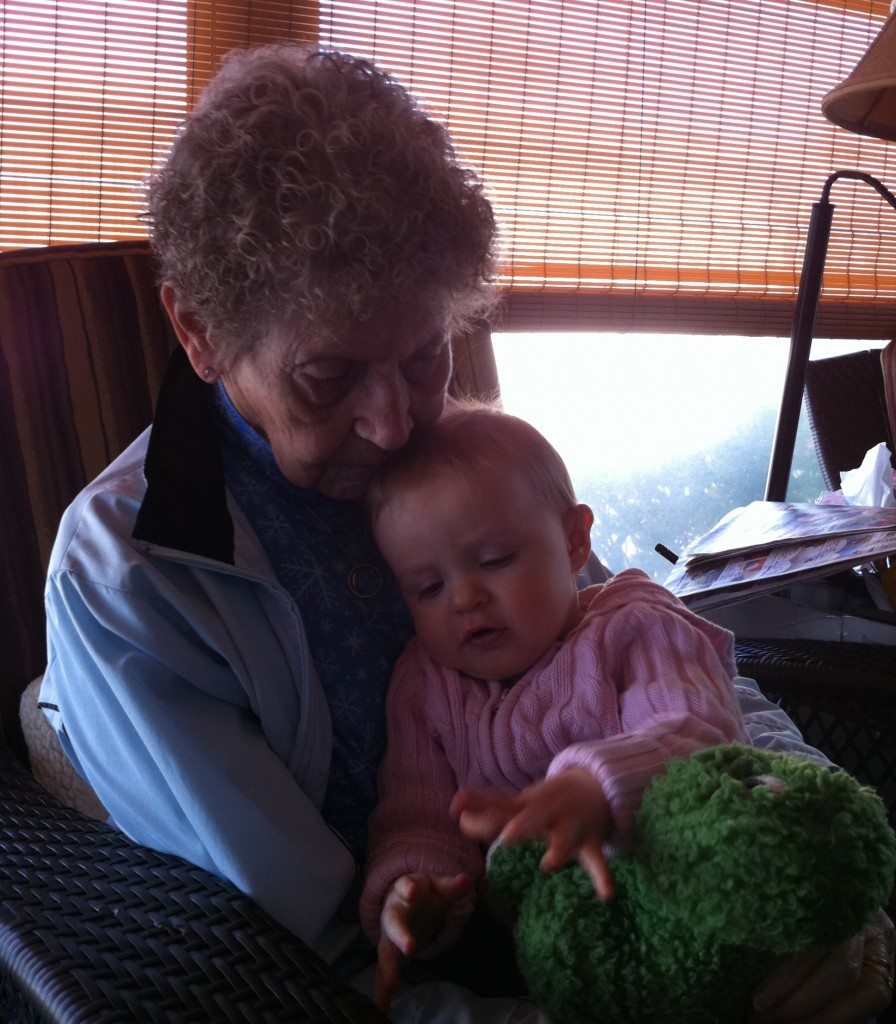 then, we went back a year later. we were going to disney with derek's parents, and we made a little side trip to visit family again.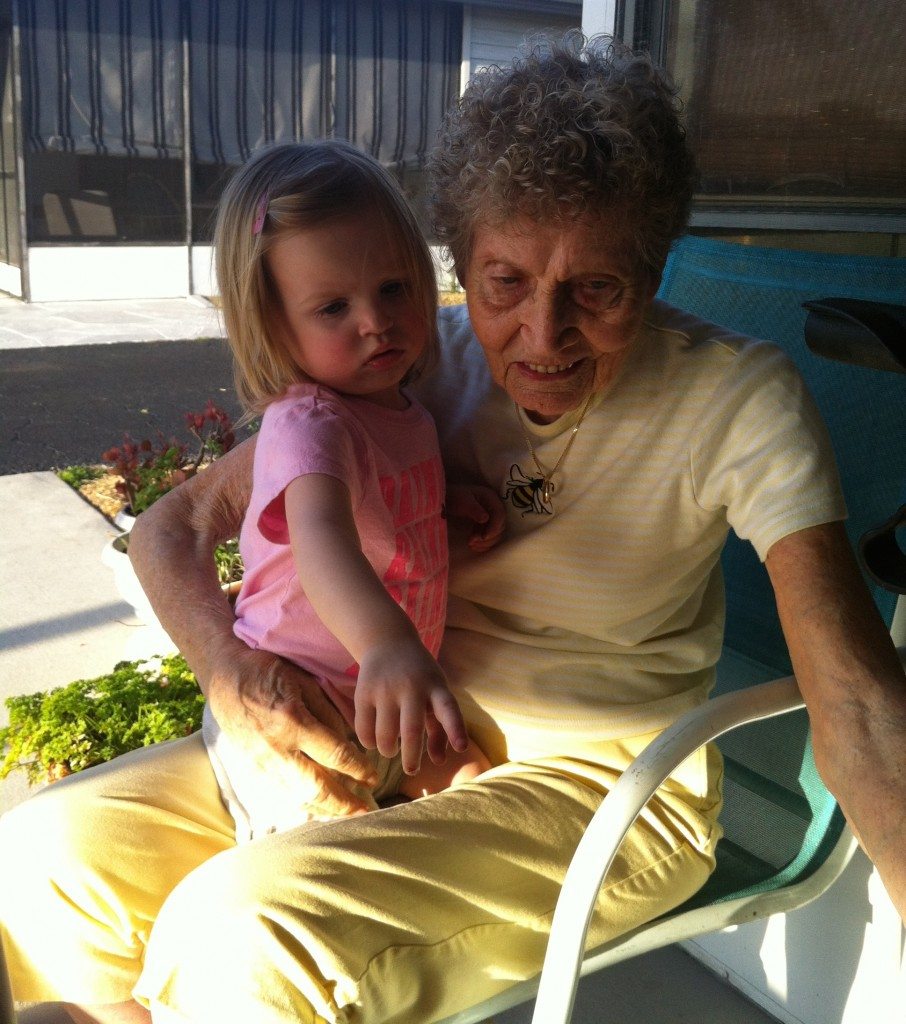 she took anna on many trips around the trailer park on the walker-scooter-cart thing.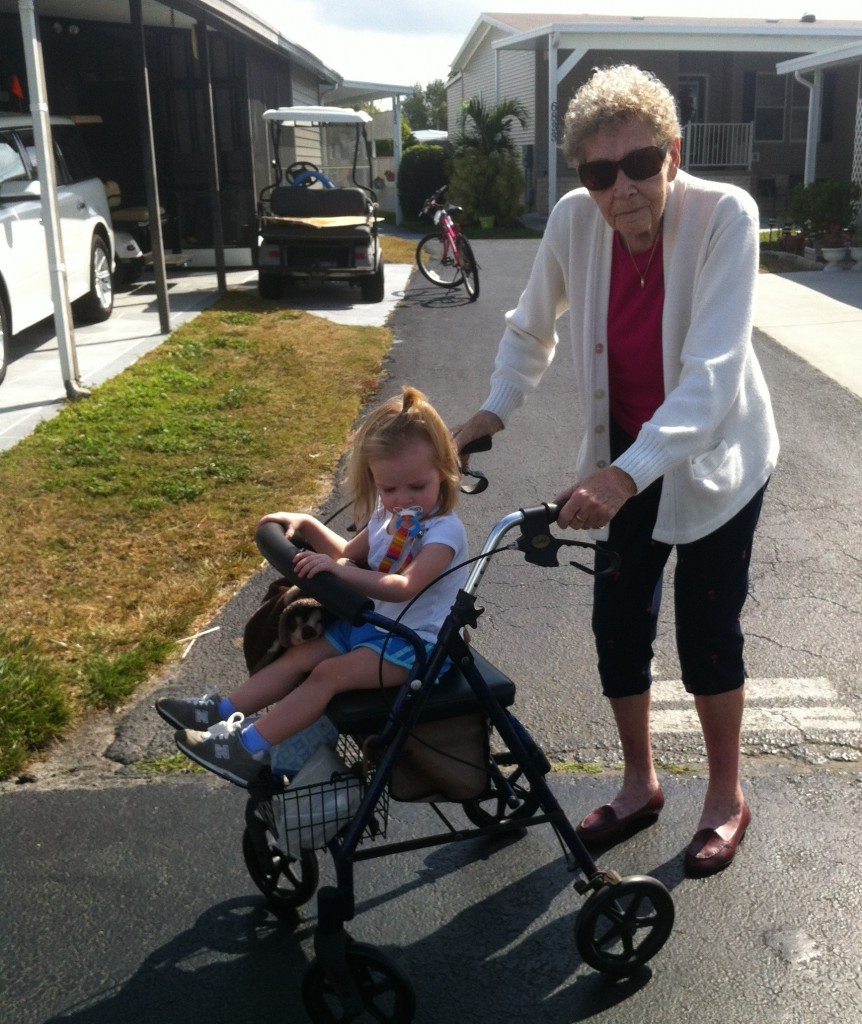 sadly, that was our last visit. sigh.
(i'm posting this without proofreading. i'm sure it will make no sense.)