december.
so busy.
we kicked it off this year with a park playdate on a beautiful day.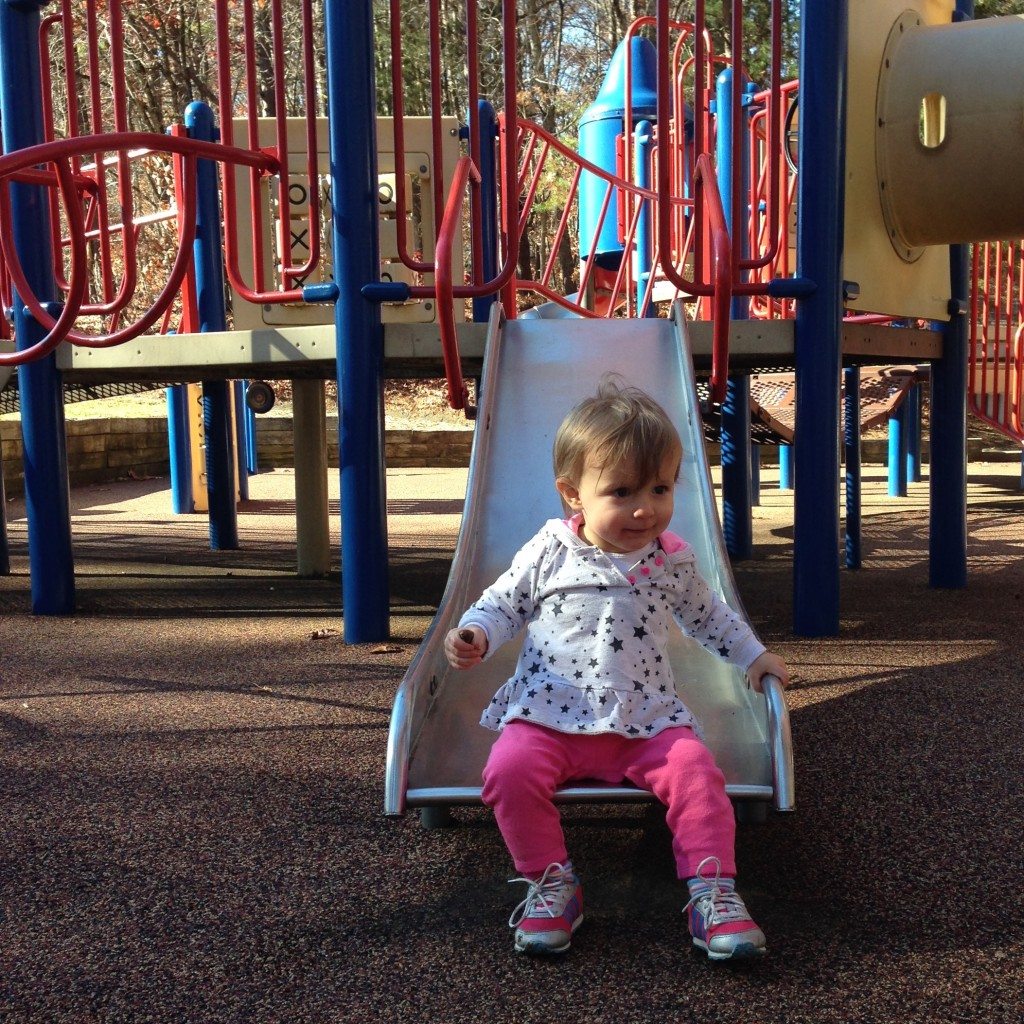 hazel is currently in full wrecker mode. she prowls around the house, looking for opportunities. her favorite go-to's is the book shelf. she is fast. and stealthy.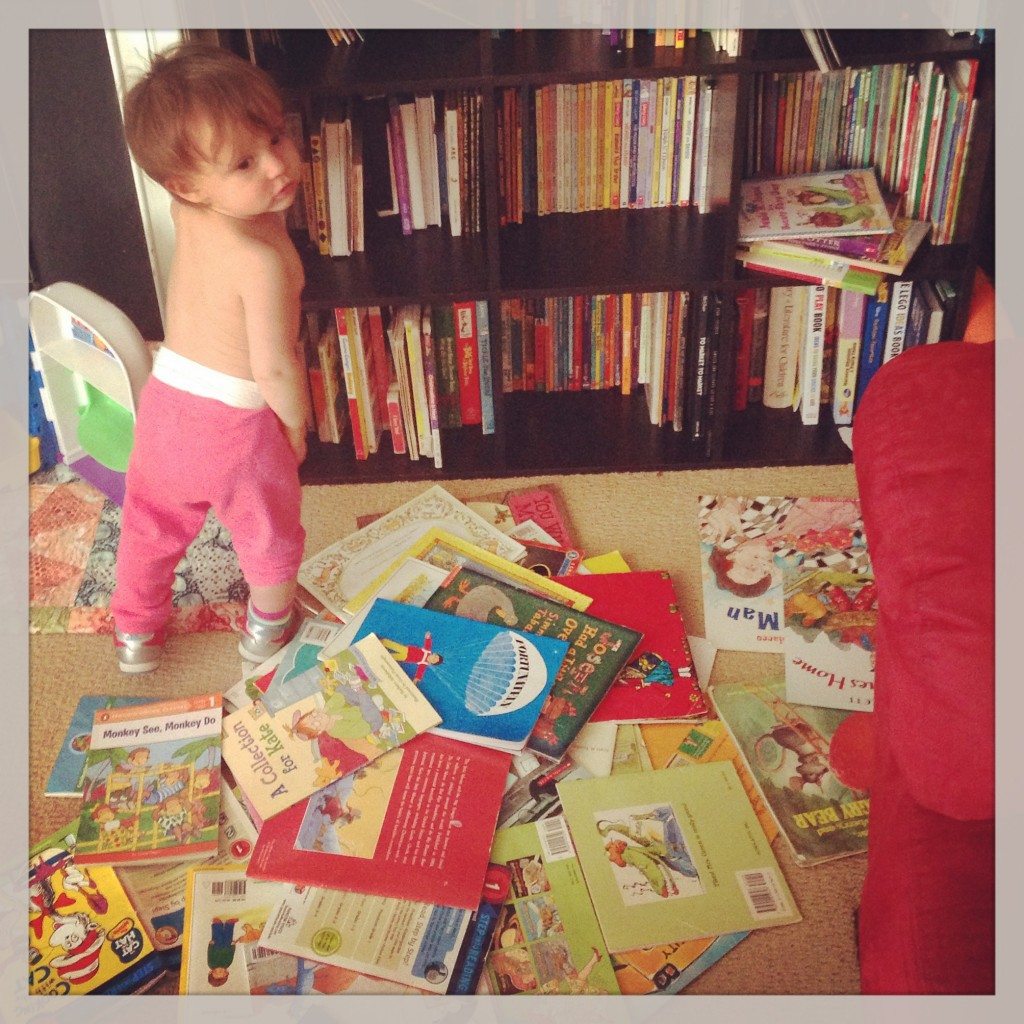 went up to check on kids the other night before bedtime. found isaac fast asleep. holding open his book. an encyclopedia. so cute. and nerdy.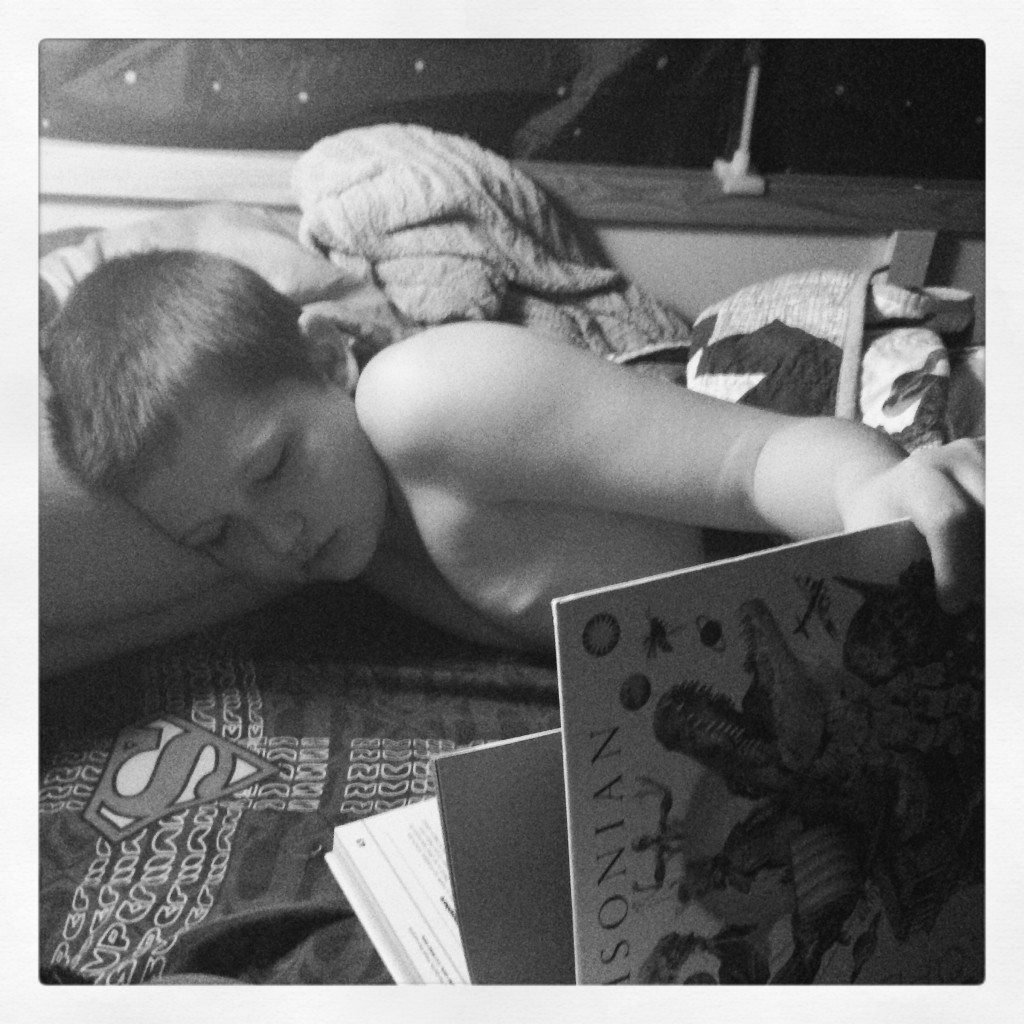 some chick fil a fun.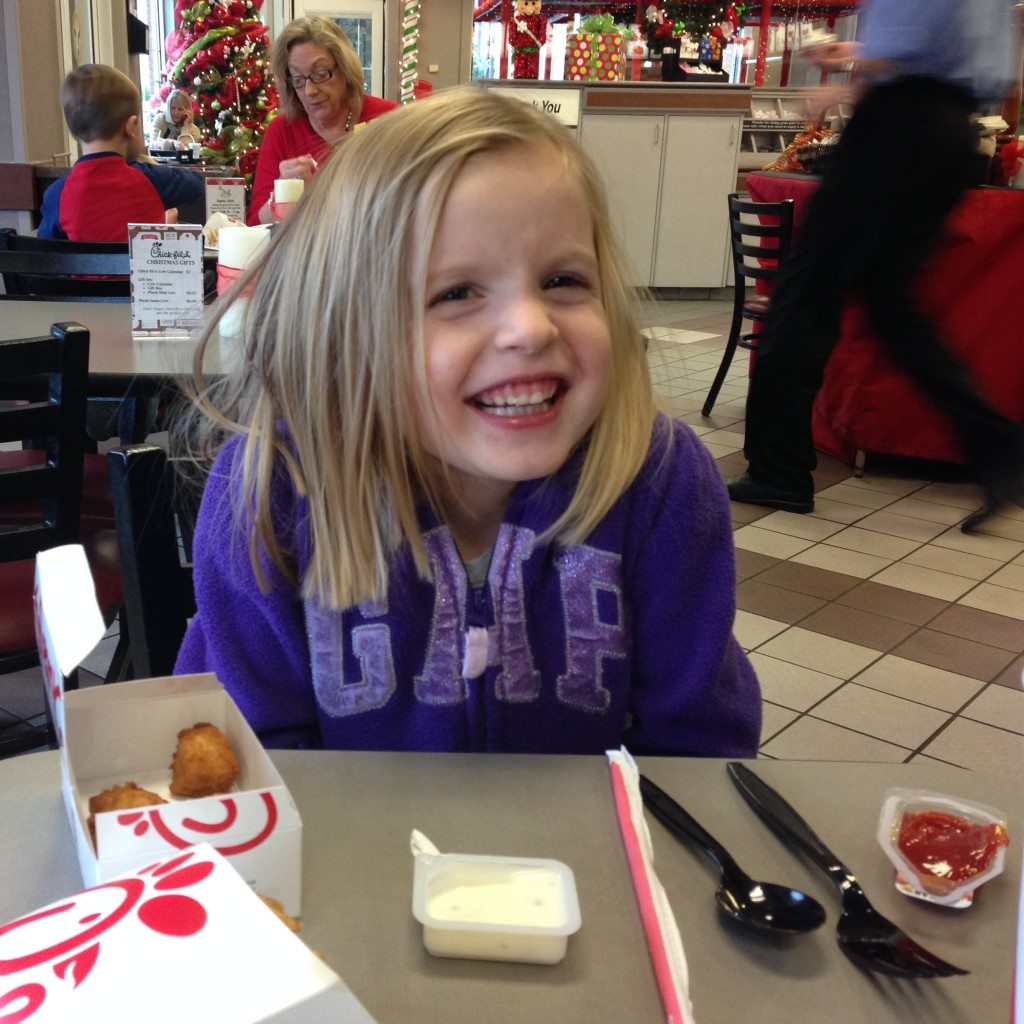 hazel loves chick fil a.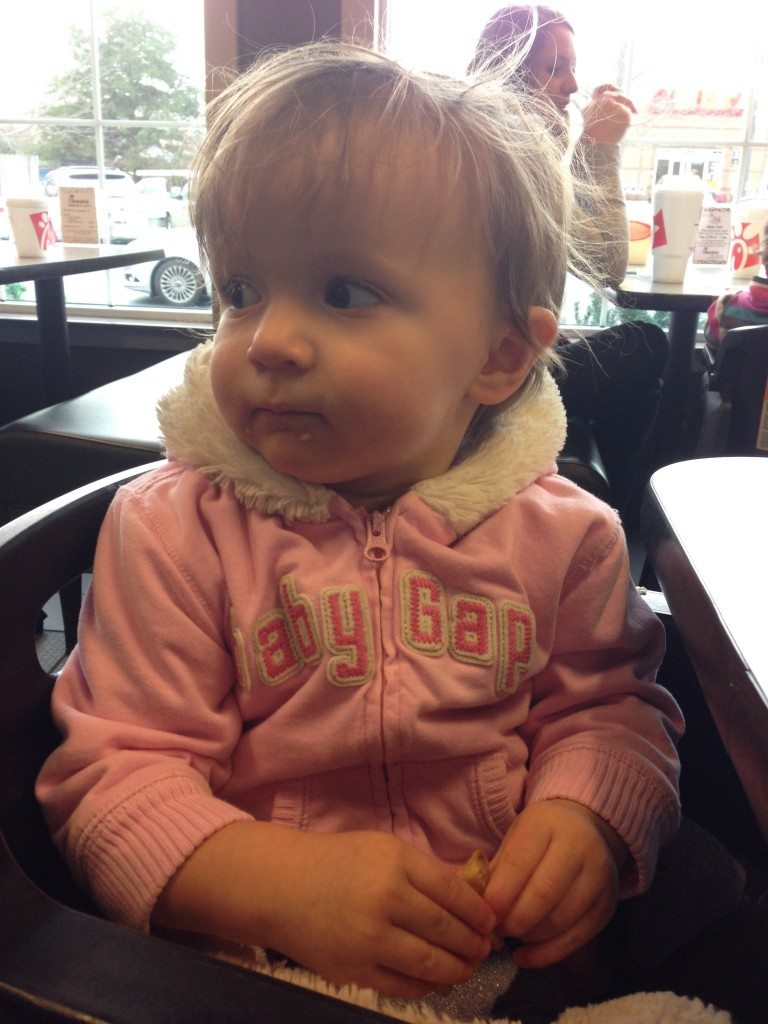 isaac is having a great year. so much better than last year. SO. much. here's his most recent progress report. last year, he never had a 4. and pretty much always had worrisome comments.


here's the instagram photo documenting the start of my pajama bottom pants making. because that's what instagram is for.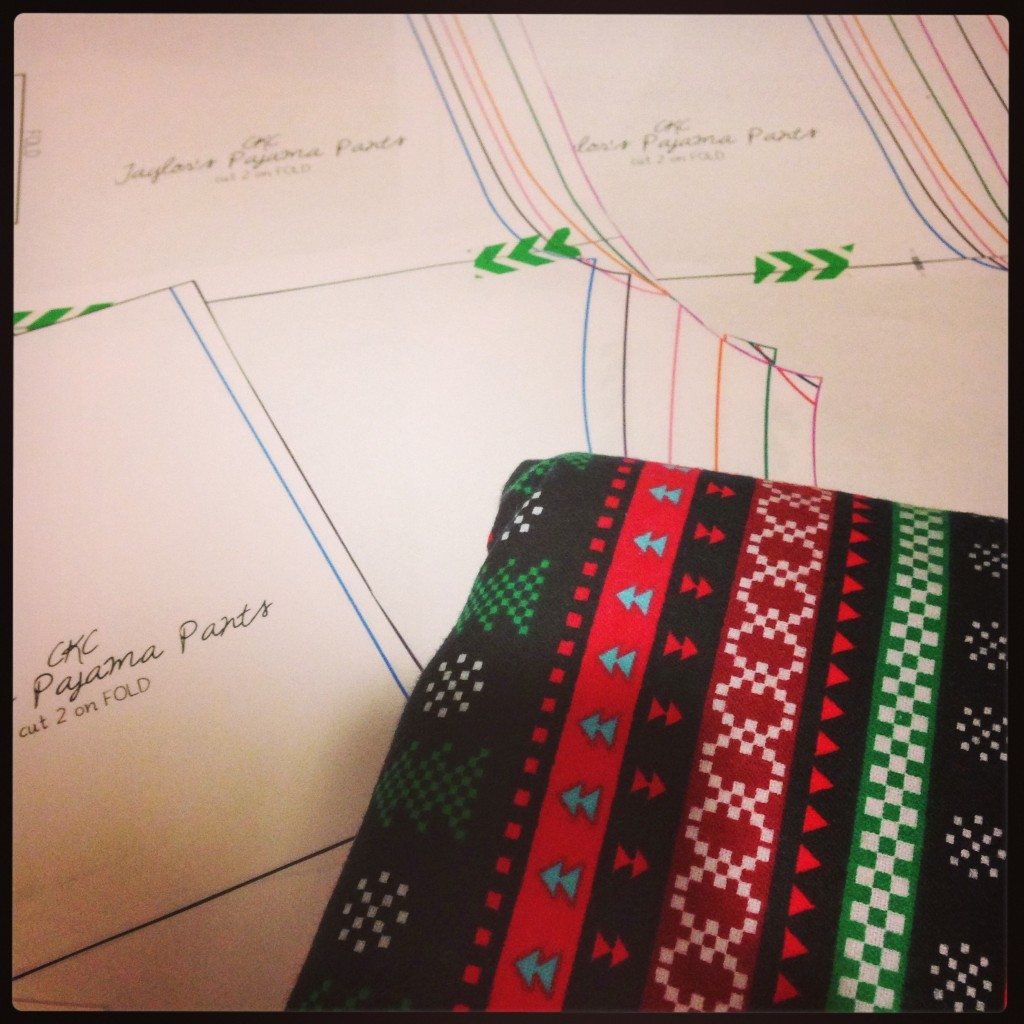 this kid. needs to be strapped down at all times.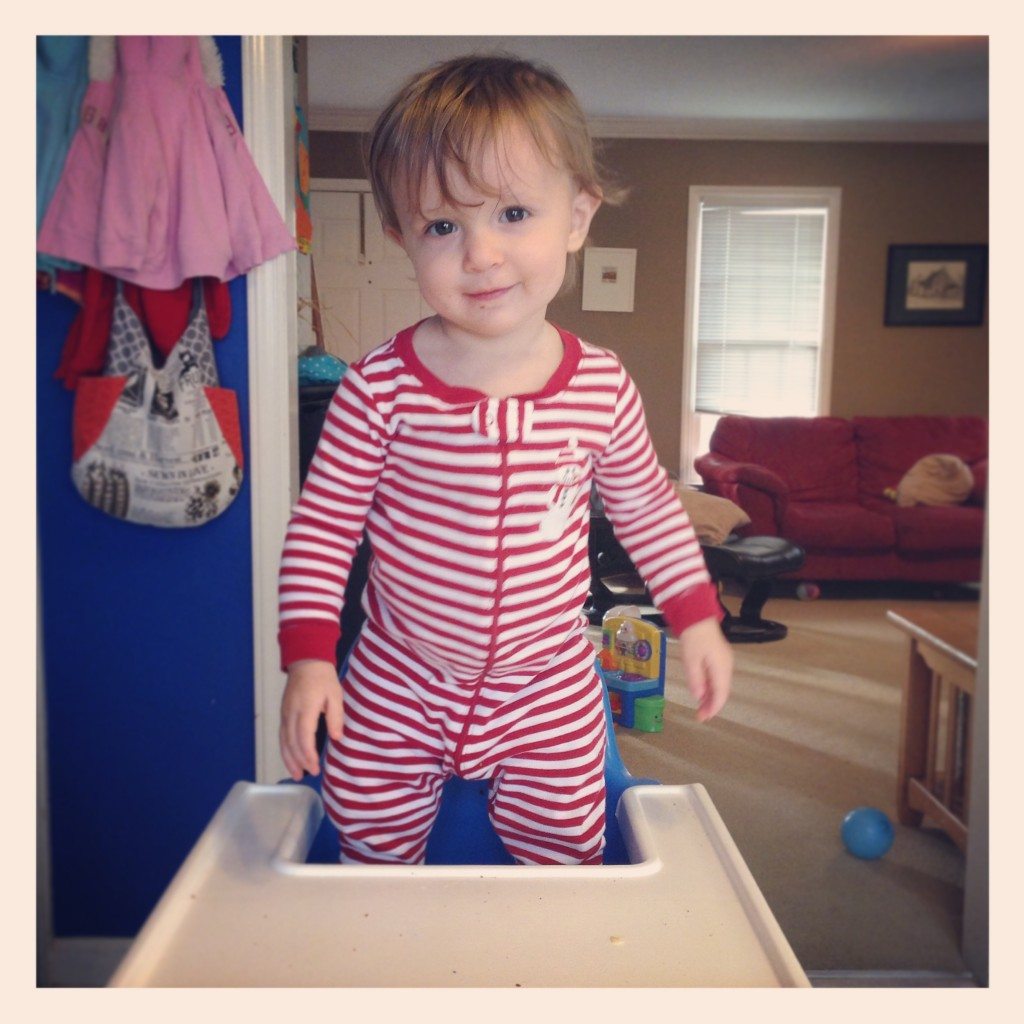 the christmas tree. and the primary wrecker of the christmas tree. note the disparity in the number of ornaments on the top and the bottom.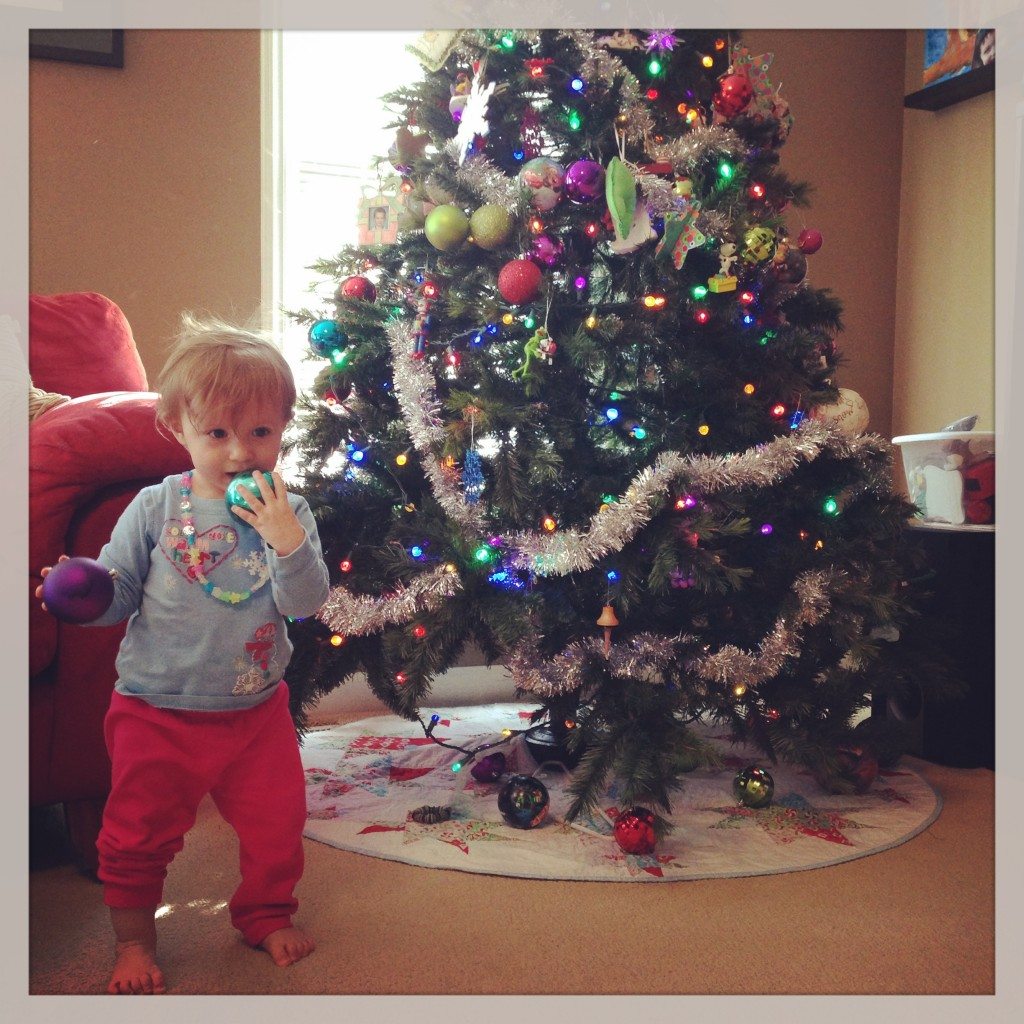 hazel's one year well child checkup. cutie head.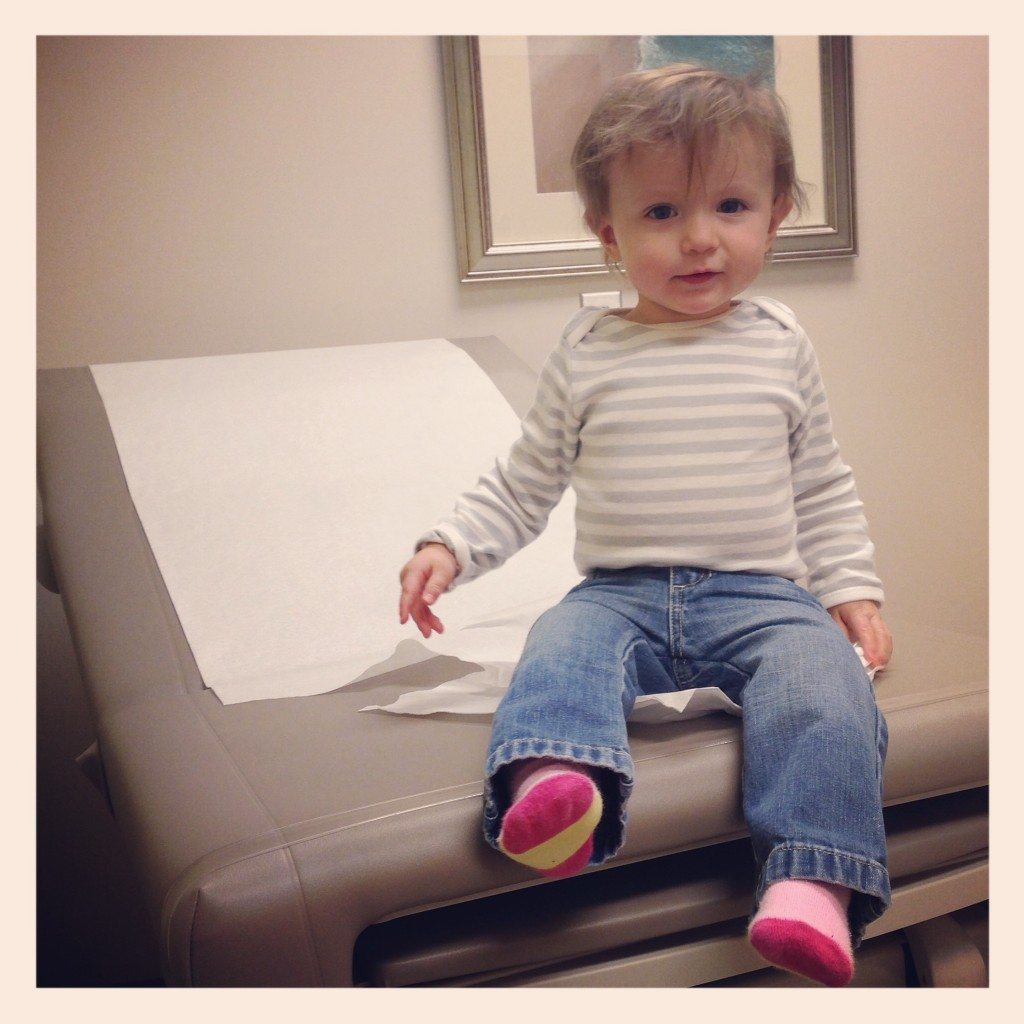 another portrait of princess anna by theannababy.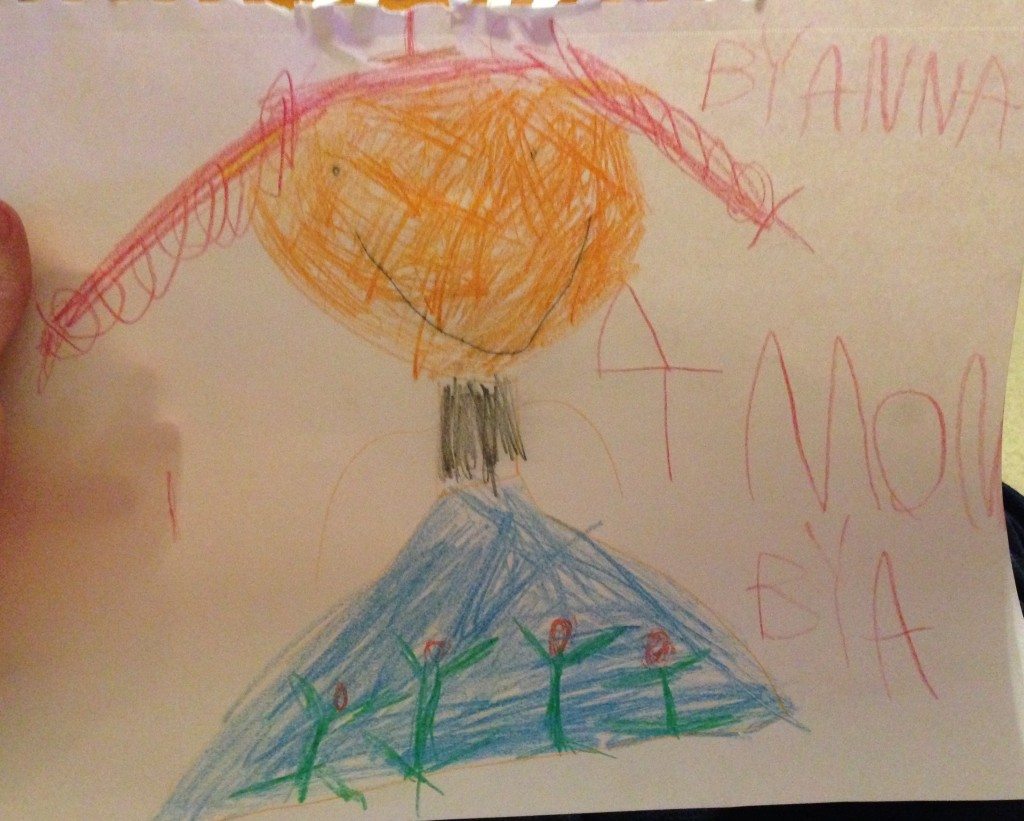 anna was glad to chip in and help make hazel's birthday cake frosting.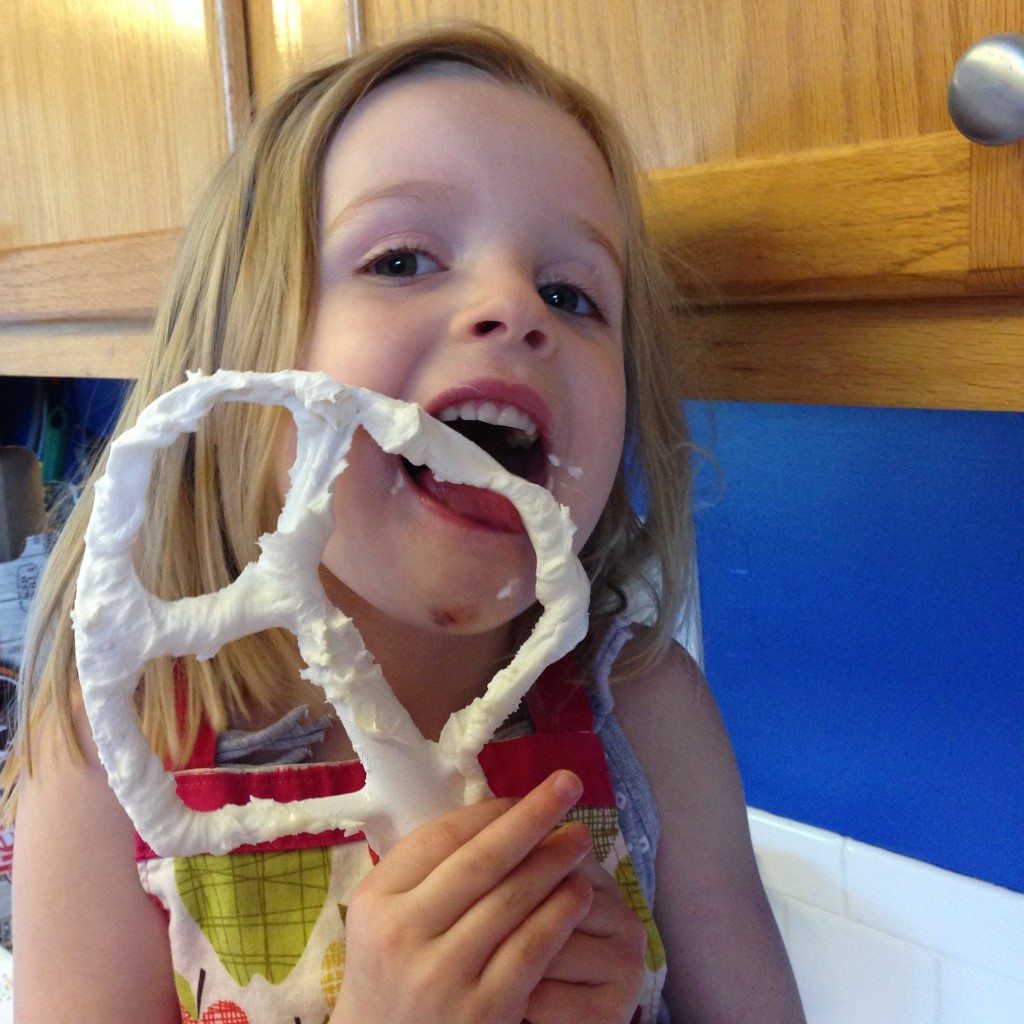 we made gingerbread houses. here's the assembled decorating materials. always makes for a fun and festive photo.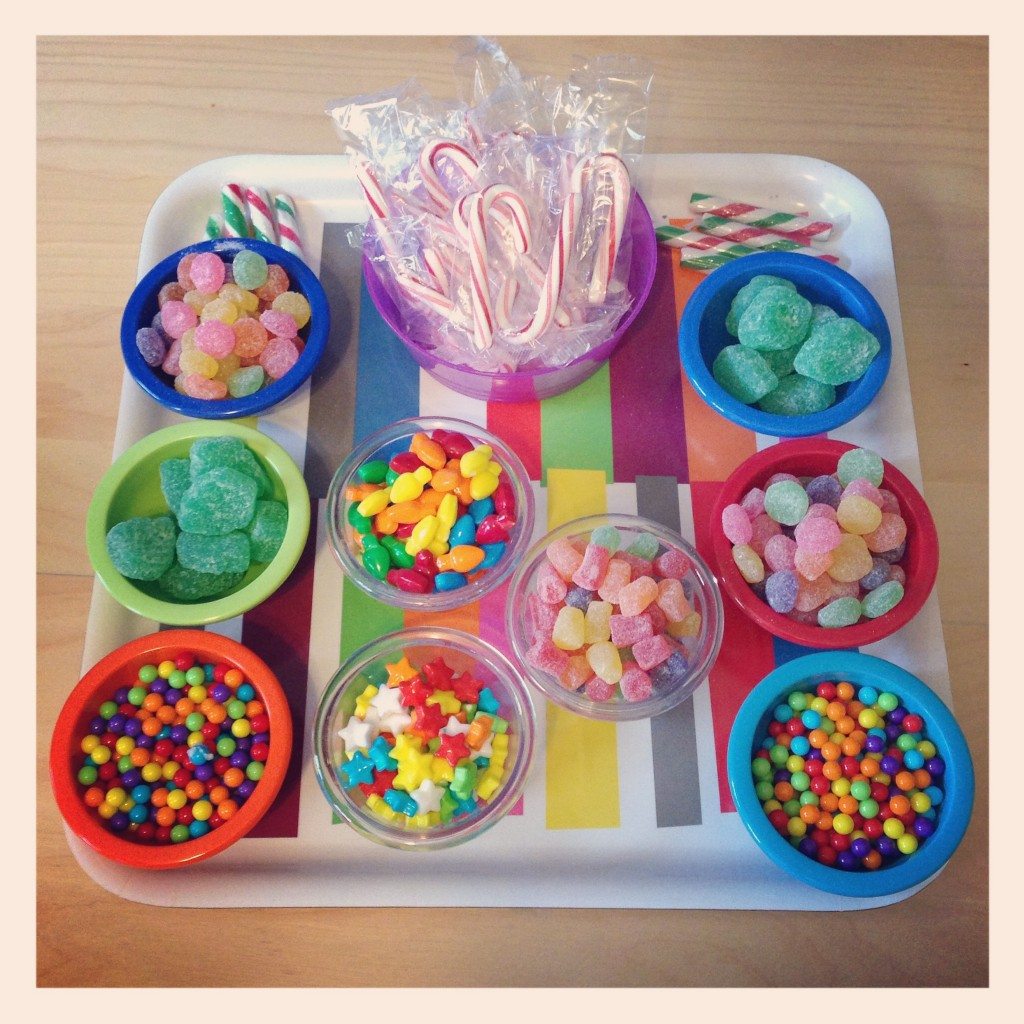 decorating action shot.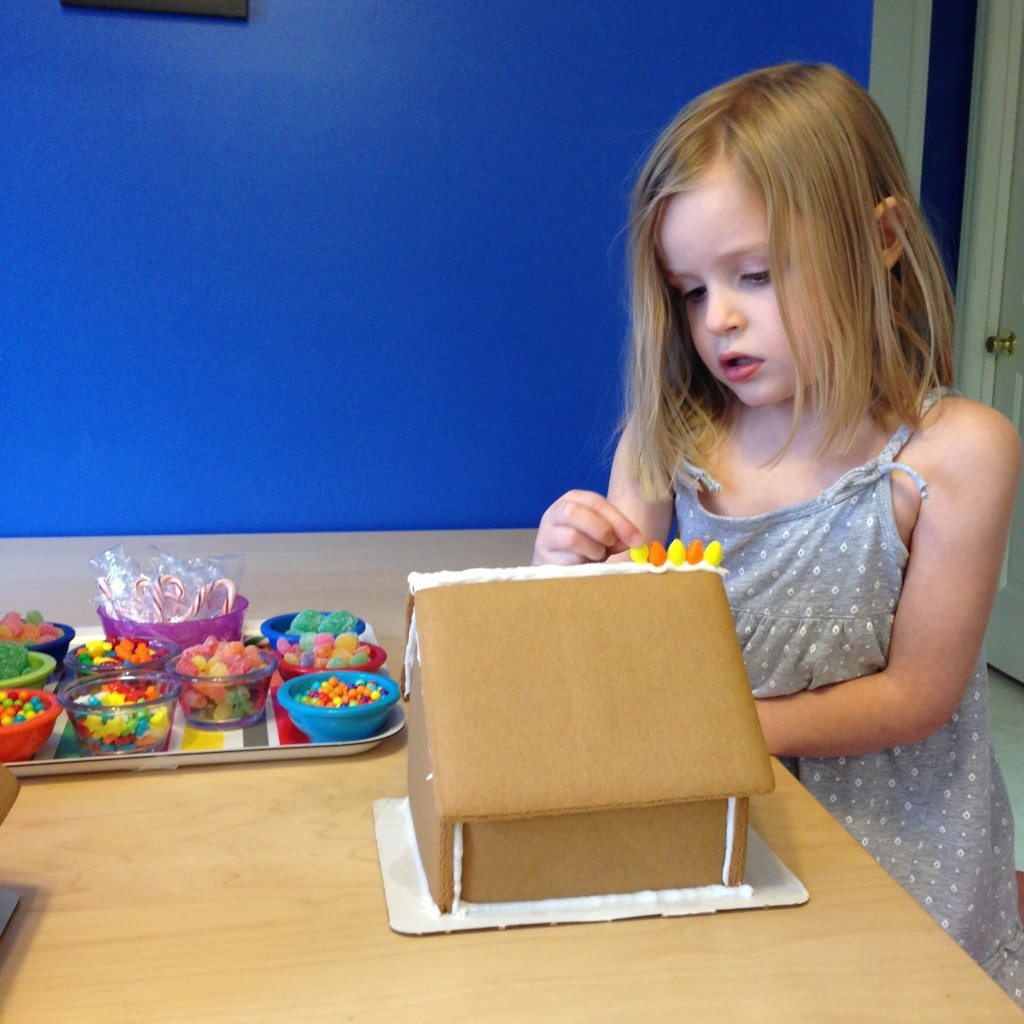 mid-decorating photo shoot break. only one participant.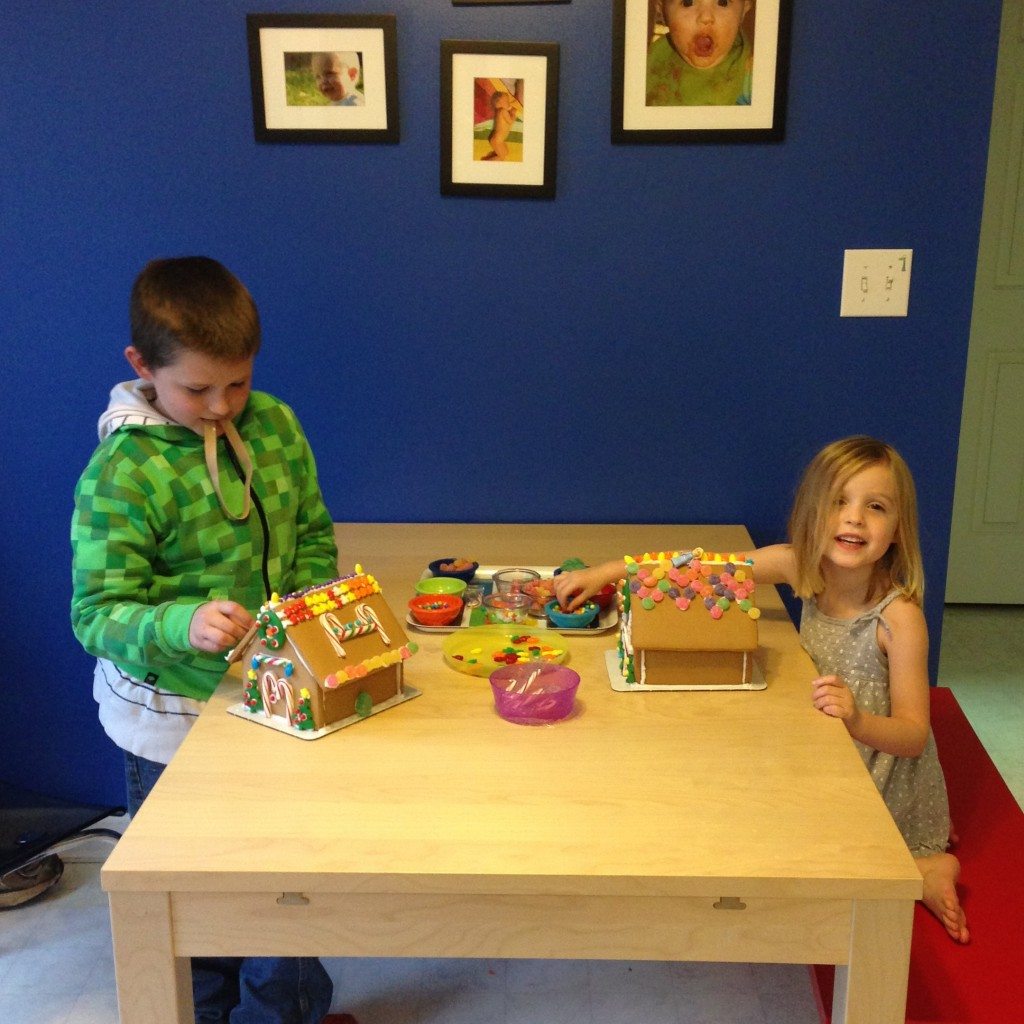 completed houses.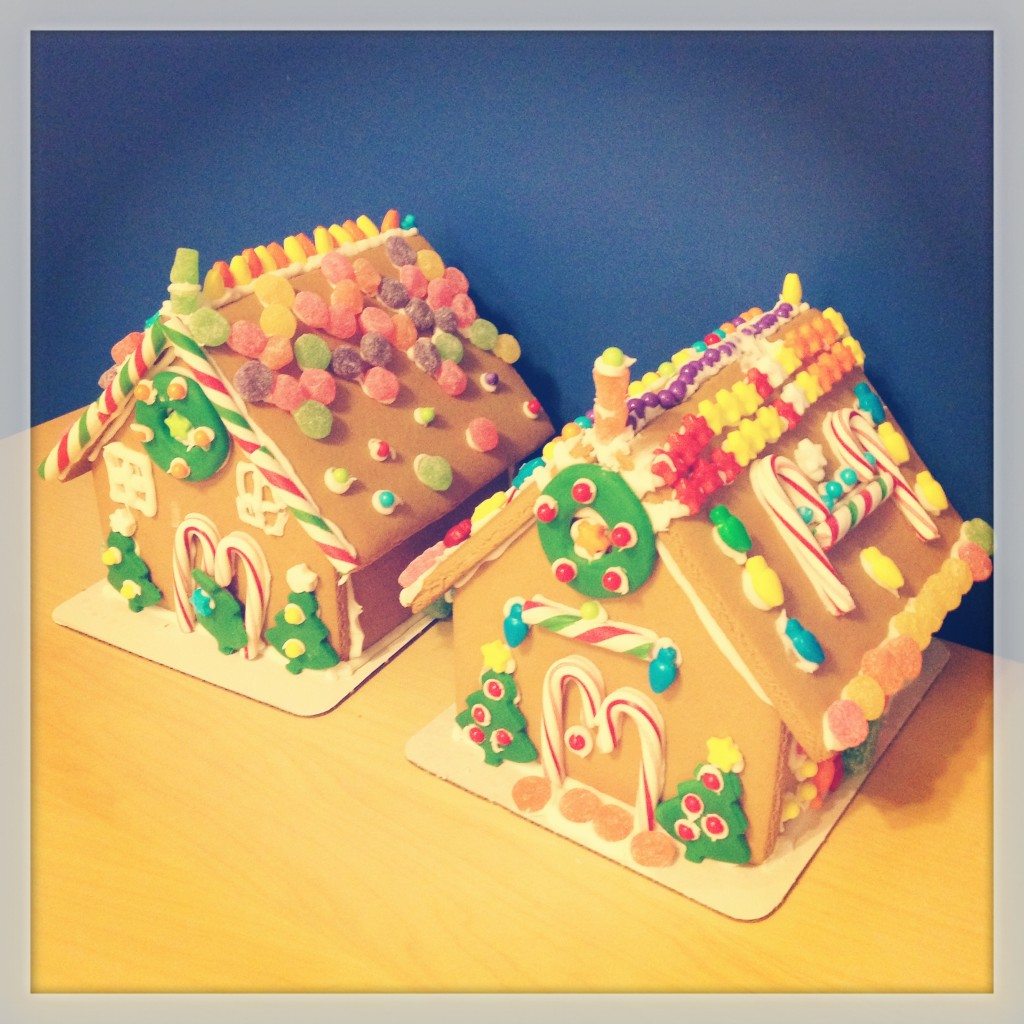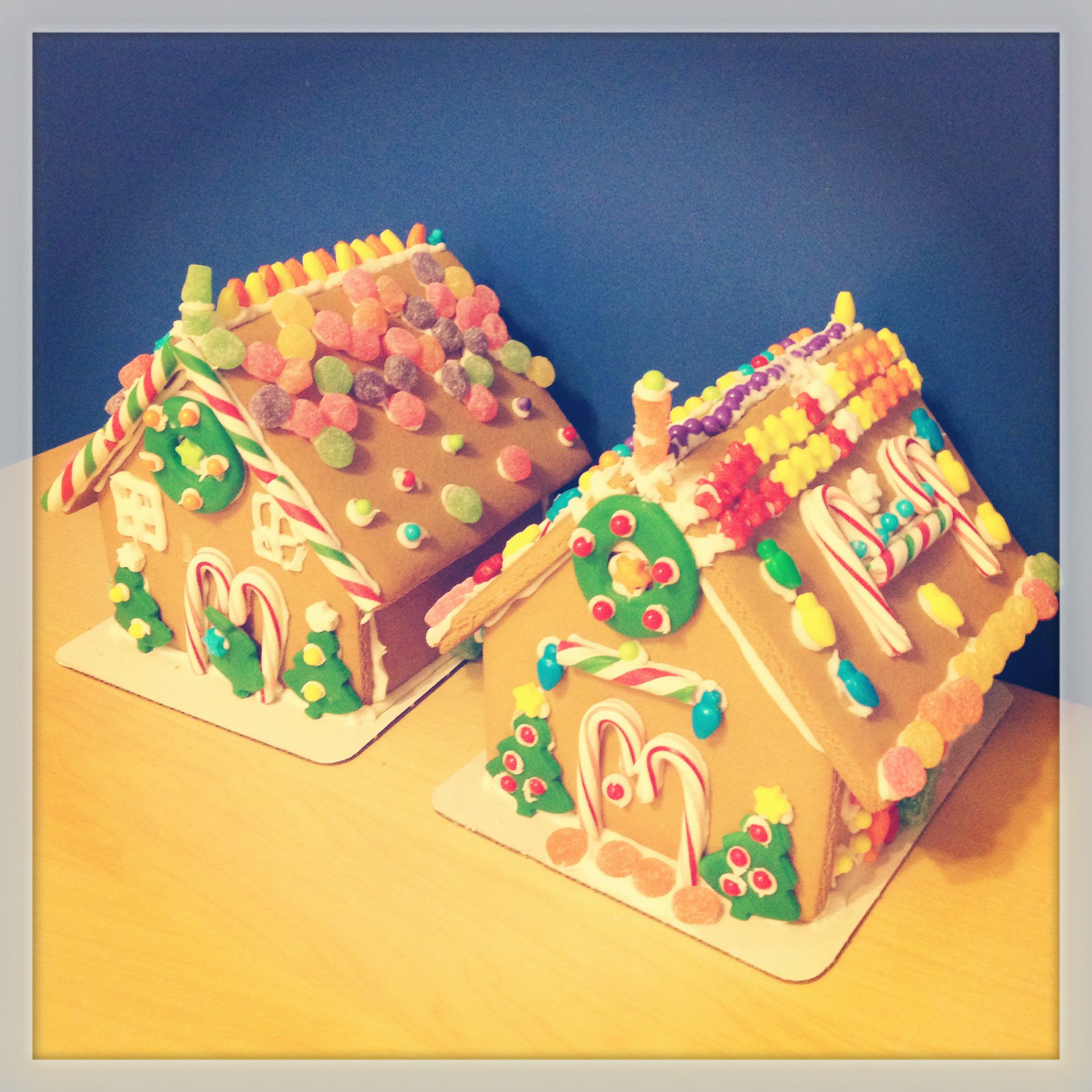 just a cute chair sitter. (in my new favorite outfit of all time).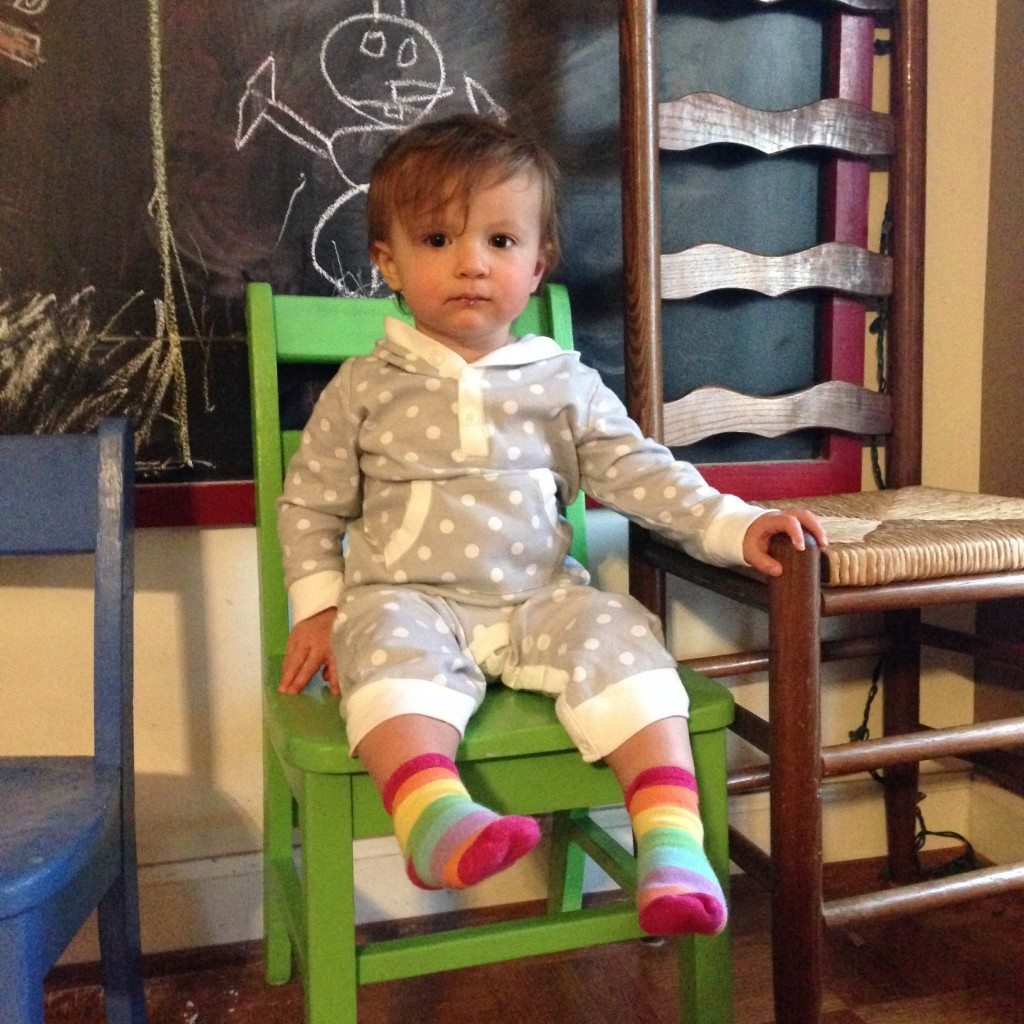 anna's class had their "christmas program" last week. it was sort of interactive and different from anything i expected. it was more like we followed them through an extended music class and tried to keep our crazy babies under control while attempting to take pictures and participate and hear the quietly talking older children who were telling the Jesus Christmas Story. maybe i was the only one with the crazy baby. here's the girls waiting for the show to start.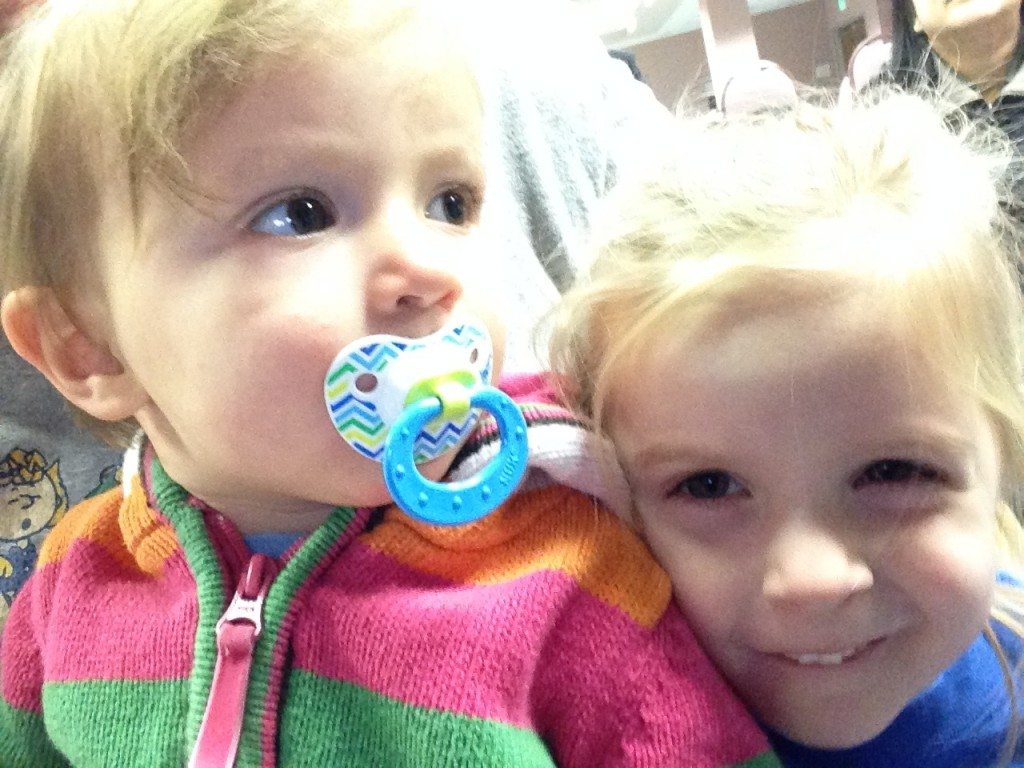 the best thing was. anna didn't even participate at all. she just stood like a statue. except for the wand waving.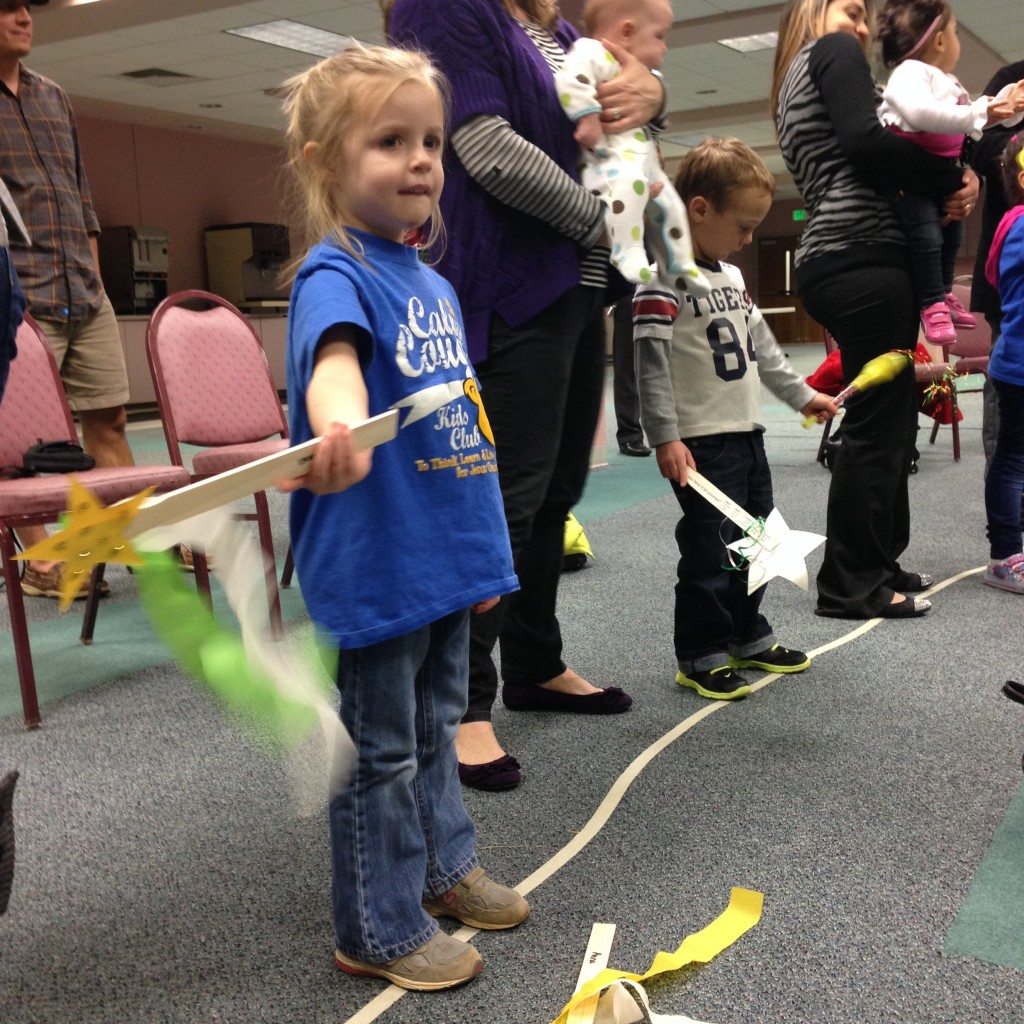 we gave hazel a picnic basket shape sorter toy for her birthday. it's been a hit so far. (until gramma showed up with the ball popper).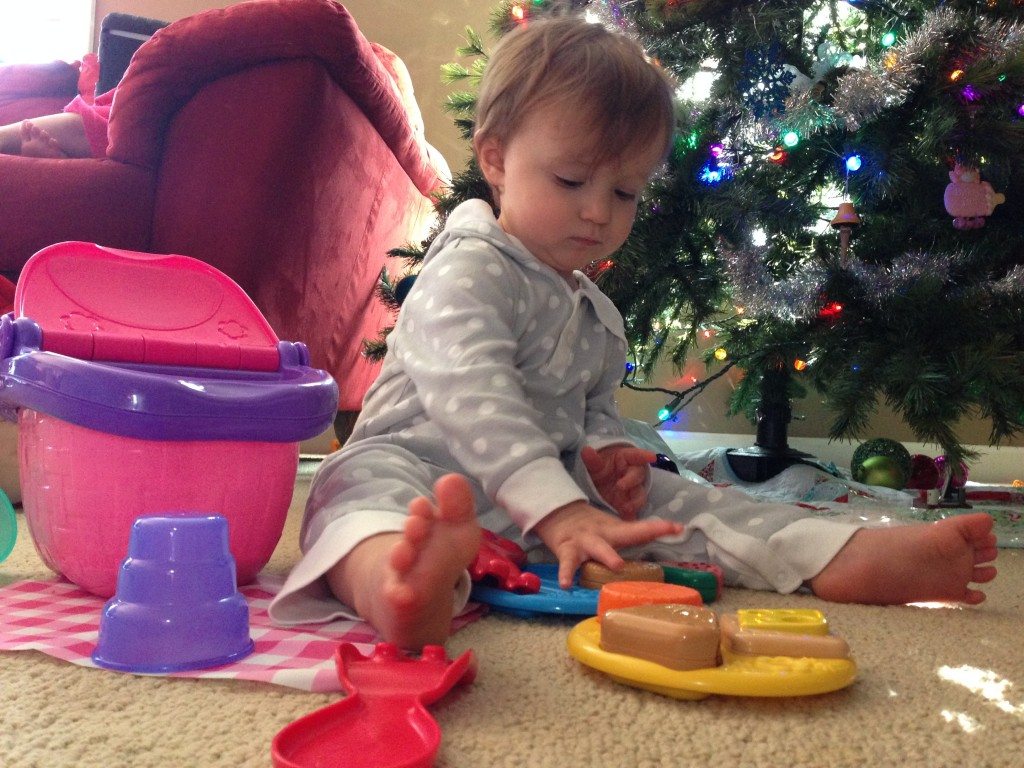 this weekend, we had a family adventure night failure. first we attempted to go to a candle tea at old salem. the wait was LONG like around the block one and a half hours minimum long. so we walked around a bit (shot this pic) and then headed over to the festival of lights. and got in line. a very long line. we traveled about 1/4 mile in an hour and needed to go another 1/2 mile or so to get to the gate, so we turned around and headed home. 0 for 2.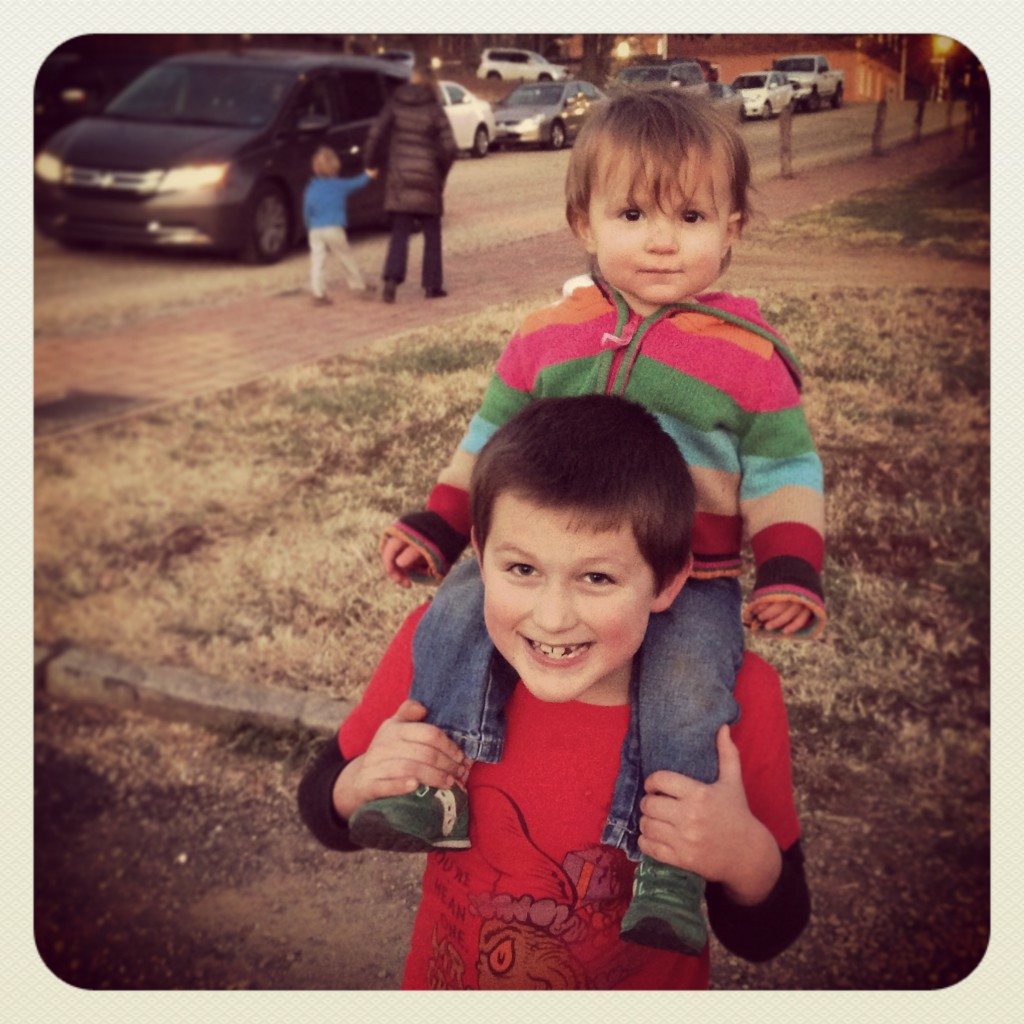 last up. this cute christmas card that isaac made for his teacher. "it's the most wonderful time of the year". so cute.