man oh man, am i ever behind on blogging.
i was going to make one giant post with all that's happened since december 15th or so. but after i selected 32 pictures and was only at christmas day, i decided to break it up into chunks.
the first installment covers the time between my last post and christmas day.
and without further ado…
i'll start off with a super cute pic of all my kiddos in their matching christmas jammies. i had hoped to get an official awesome pic of them in front of the tree. but, that never happened, so this was as good as it got, even though i didn't know it at the time.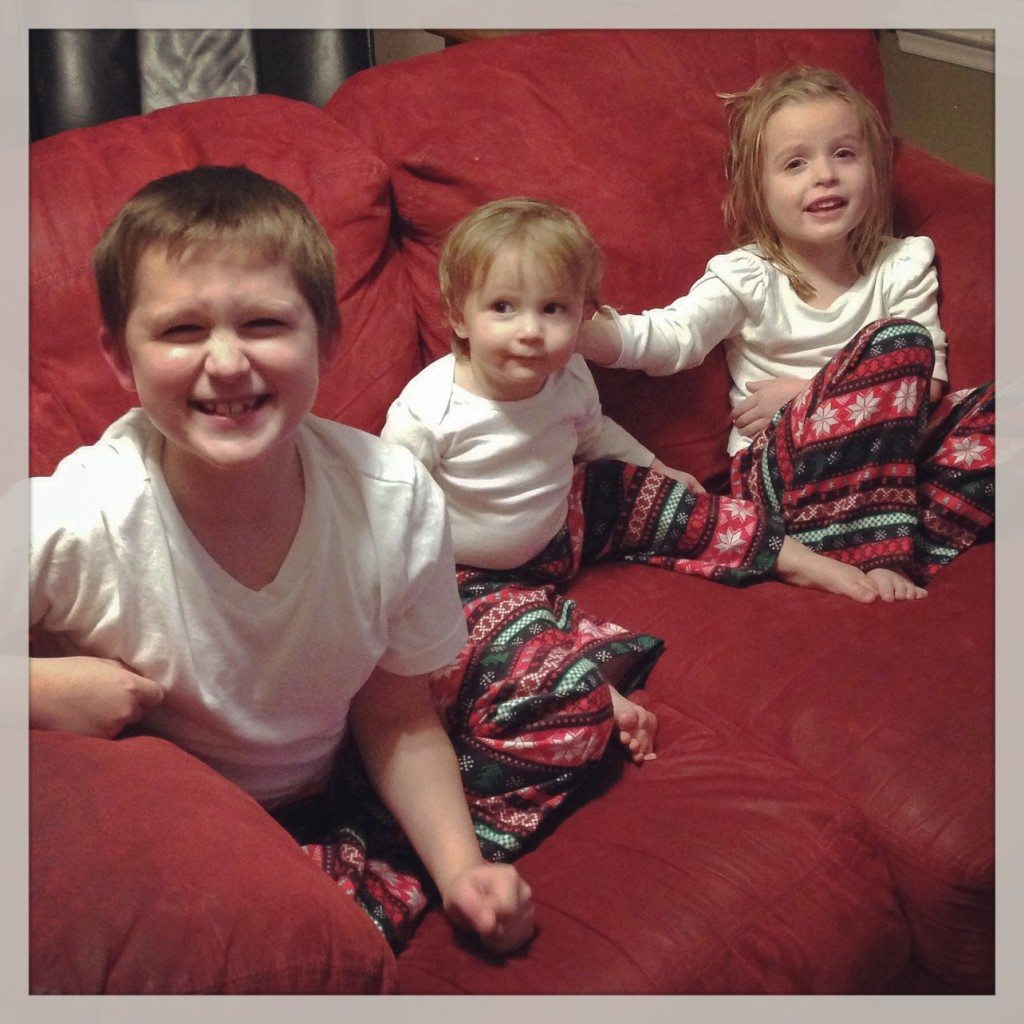 while surfing the internets one day, i happened upon someone selling two green twin beds. i quickly snatched them up and set one up for anna. (hazel still sleeps in the pack and play in our closet). she was super excited. hazel too.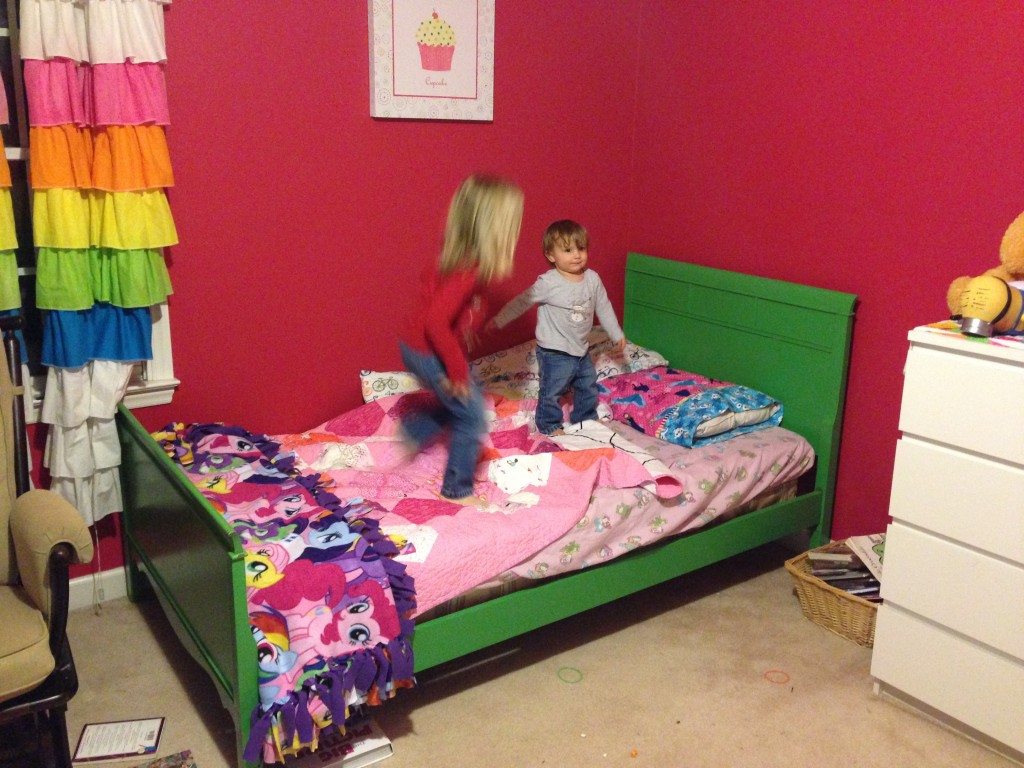 unfortunately, she didn't make it through her first night in the bed. she got pretty sick and spent the next few nights on the couch. poor kiddo.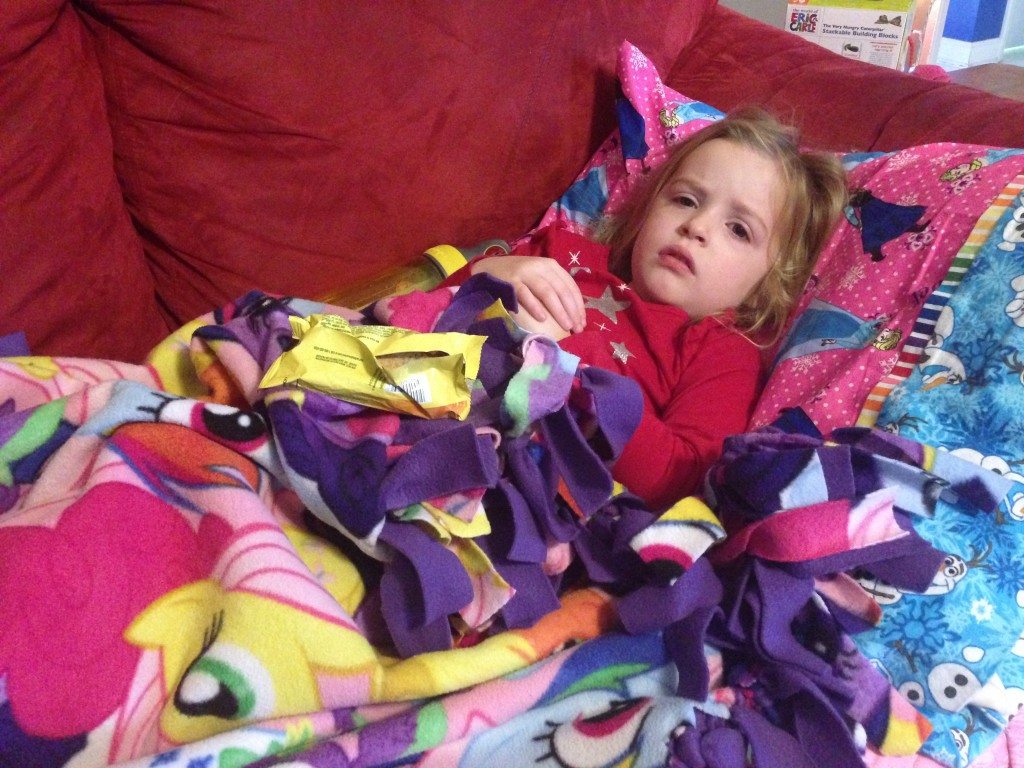 meanwhile, i resurrected this old project from the archives…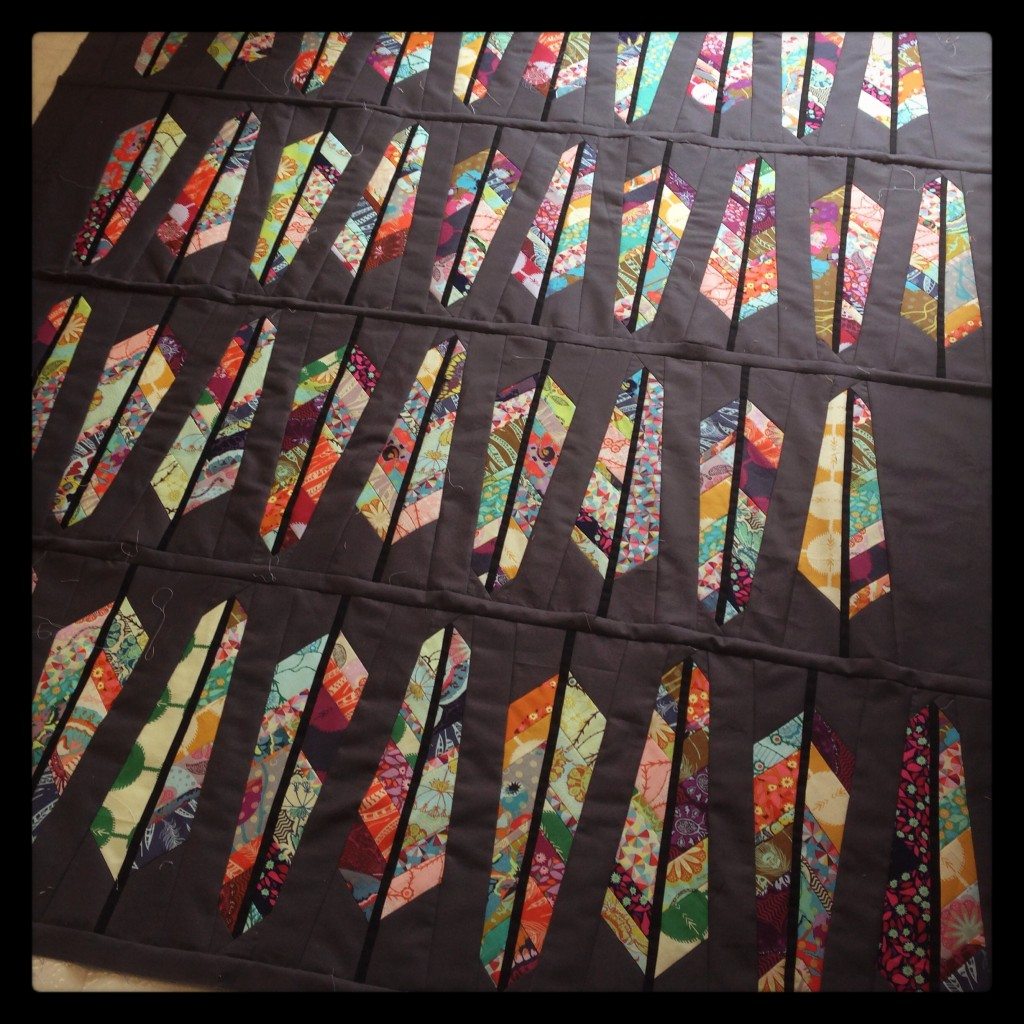 anna missed all of her end of year party events, but i got to go up to ike's school to hang with him for his year end partytime. he loves selfies.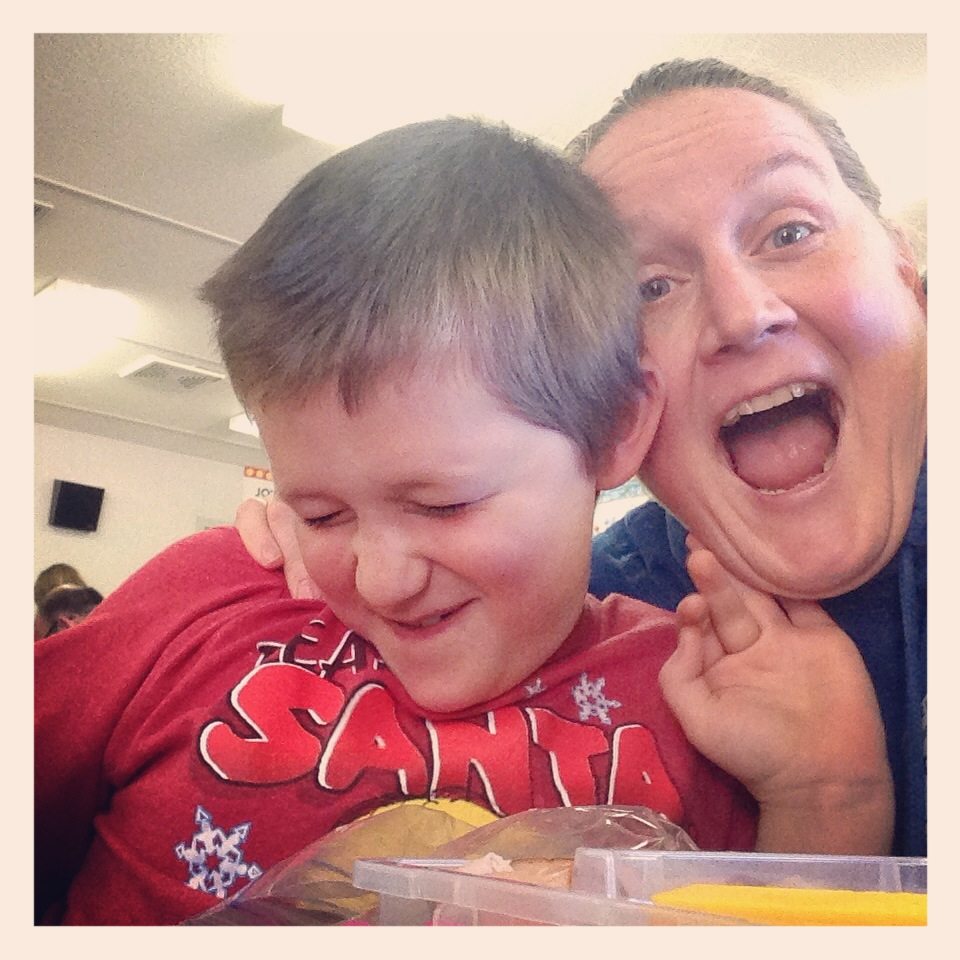 "holiday" party craft.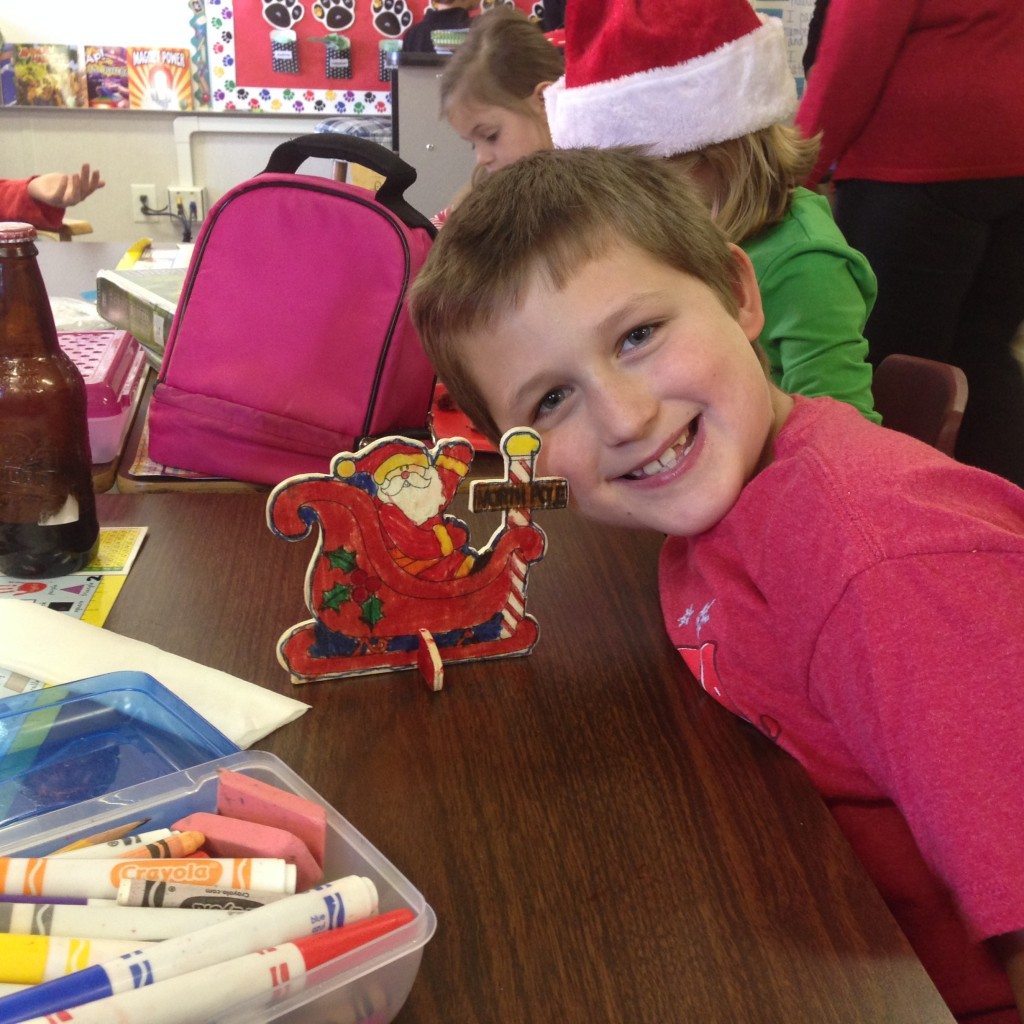 while we were at the party, derek texted me this pic of the sad sickly sister.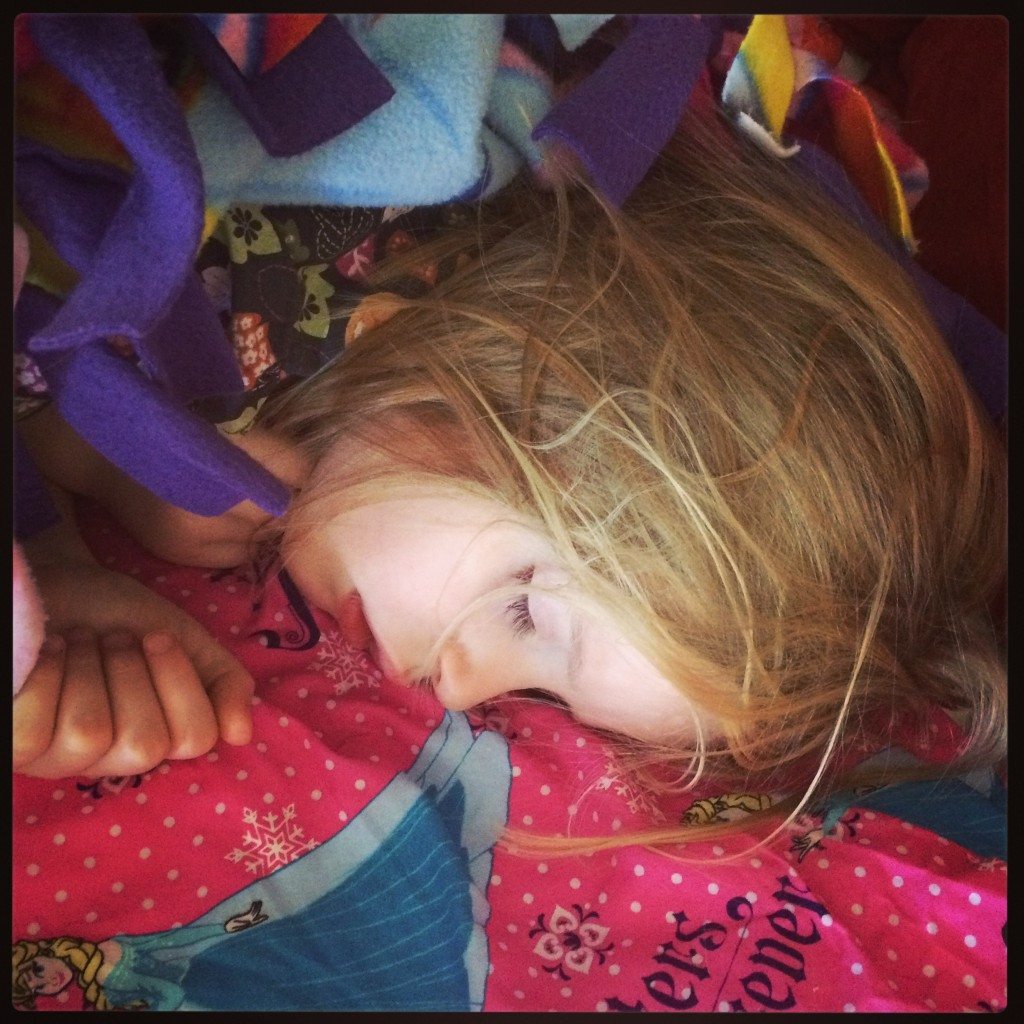 i thought a bath would help her out a bit. have you ever seen a more pitiful face?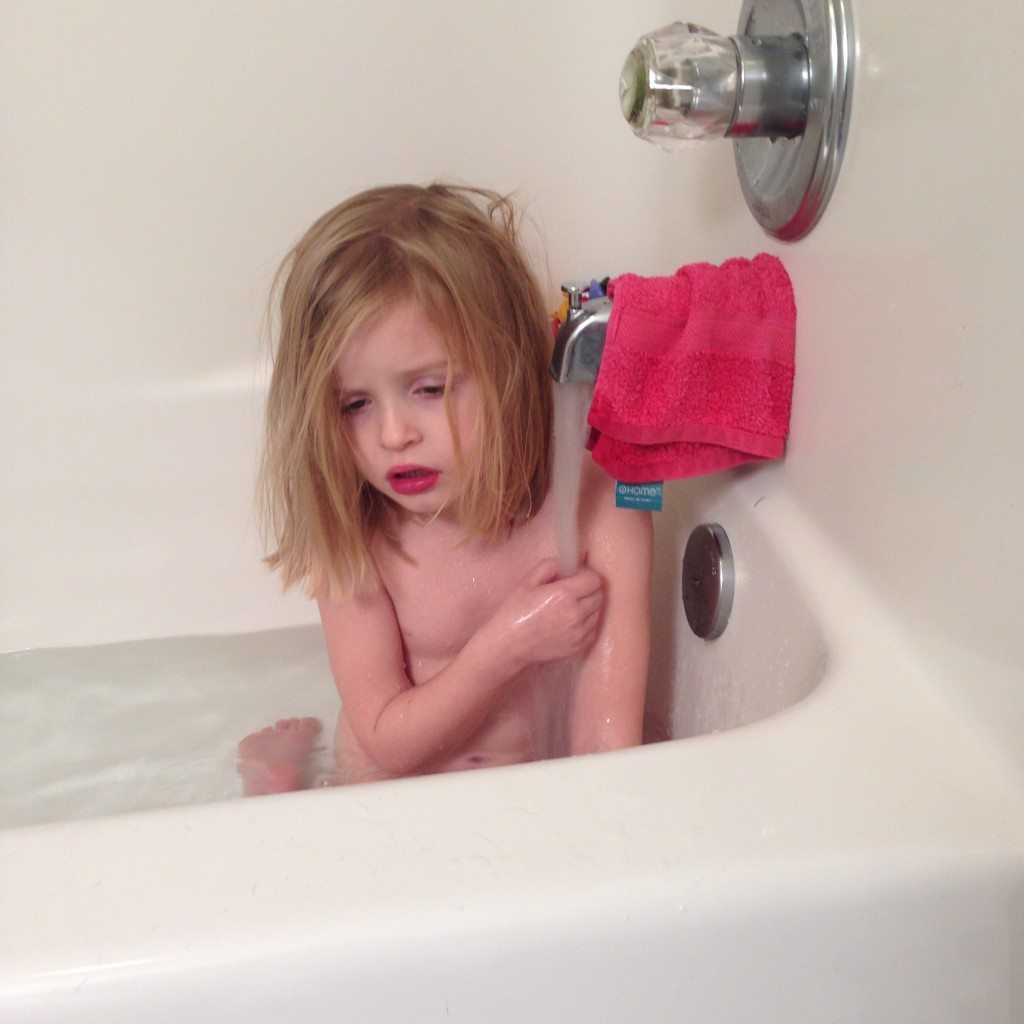 with both kids done with school and derek (mostly) done with work, it was time to really start the christmas festivities. we kicked off vacation with a charlie brown christmas viewing.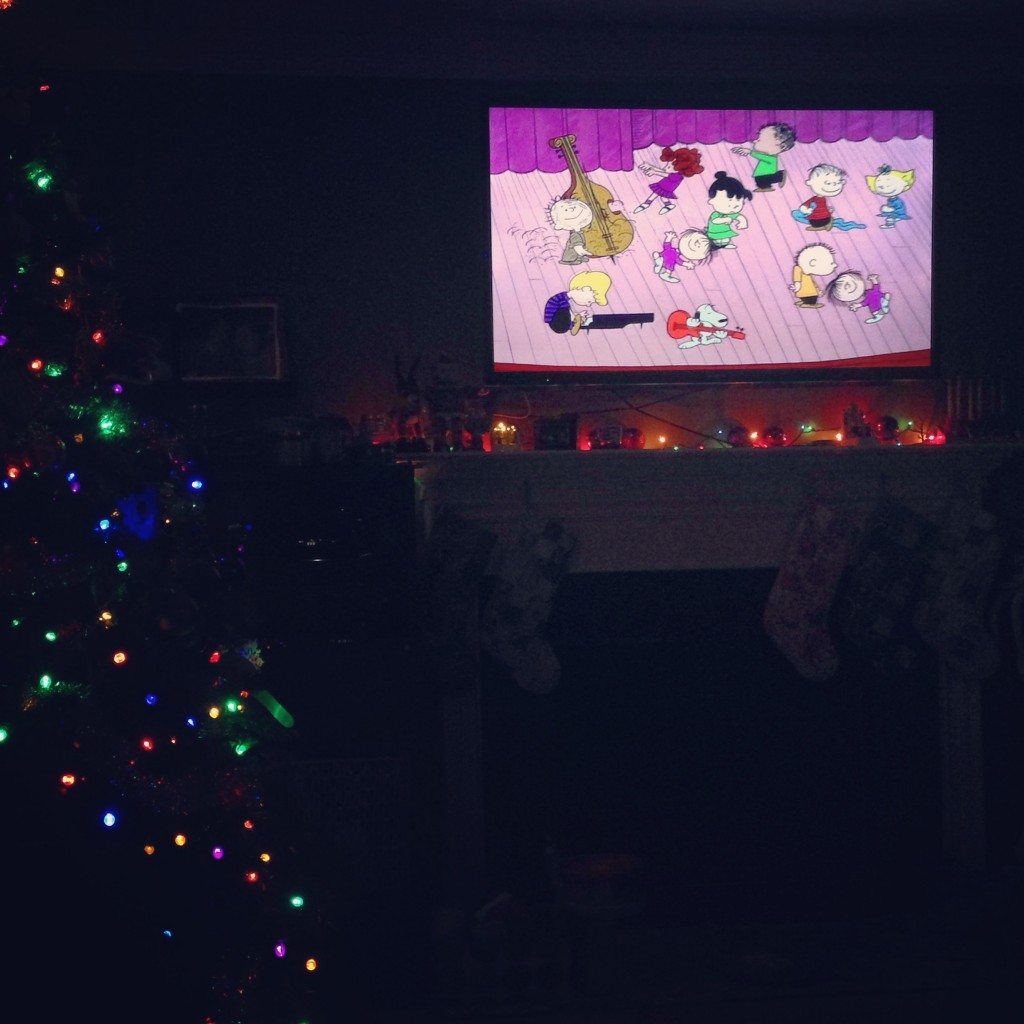 after the kids went to bed, i went downstairs with derek to wrap, while he worked on anna's super amazing christmas surprise. #santashelper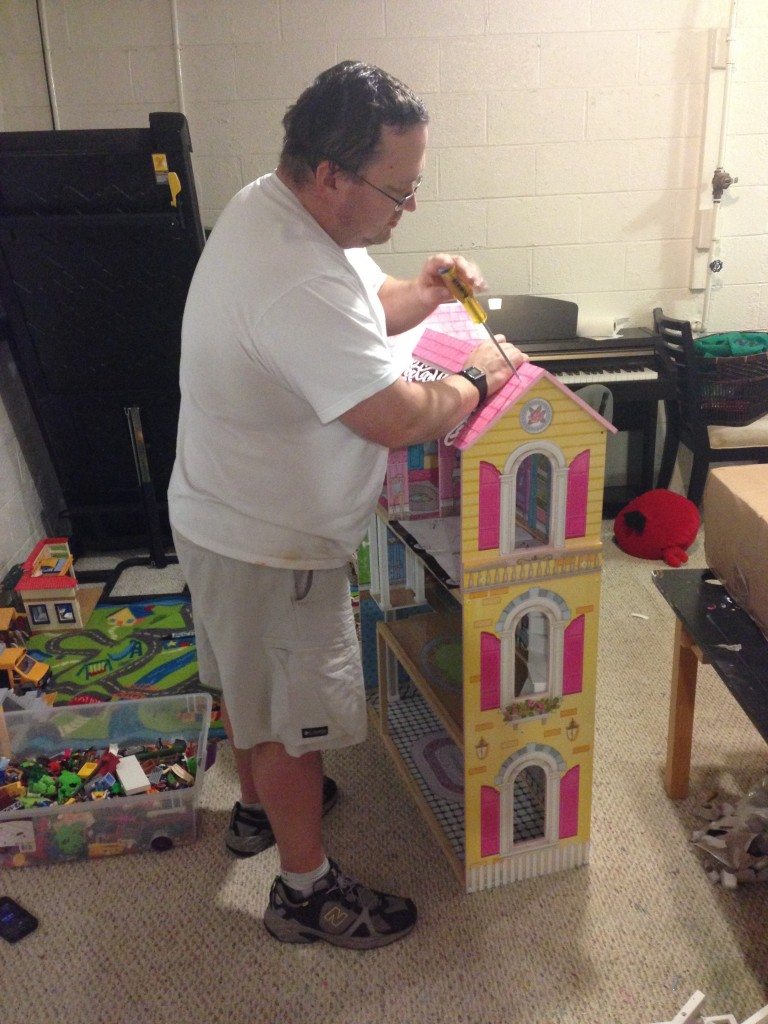 this kid is crazy.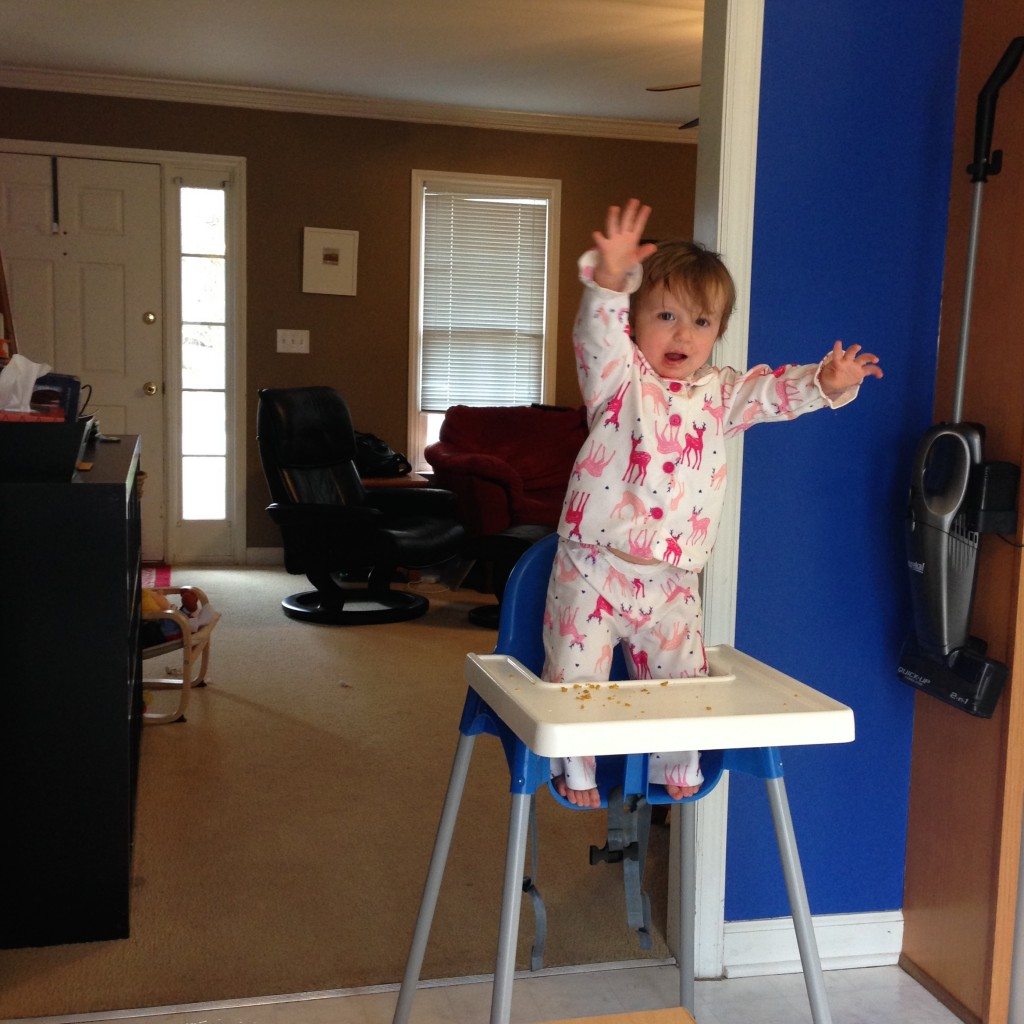 side note. at this point, anna is a lot better. hazel seems mostly fine. derek and isaac are symptom free and i'm in the middle of the same affliction anna was suffering from (a nasty cough/cold).
on the saturday before christmas, it was time for derek's family christmas event. and time for me to dress hazel up like and elf.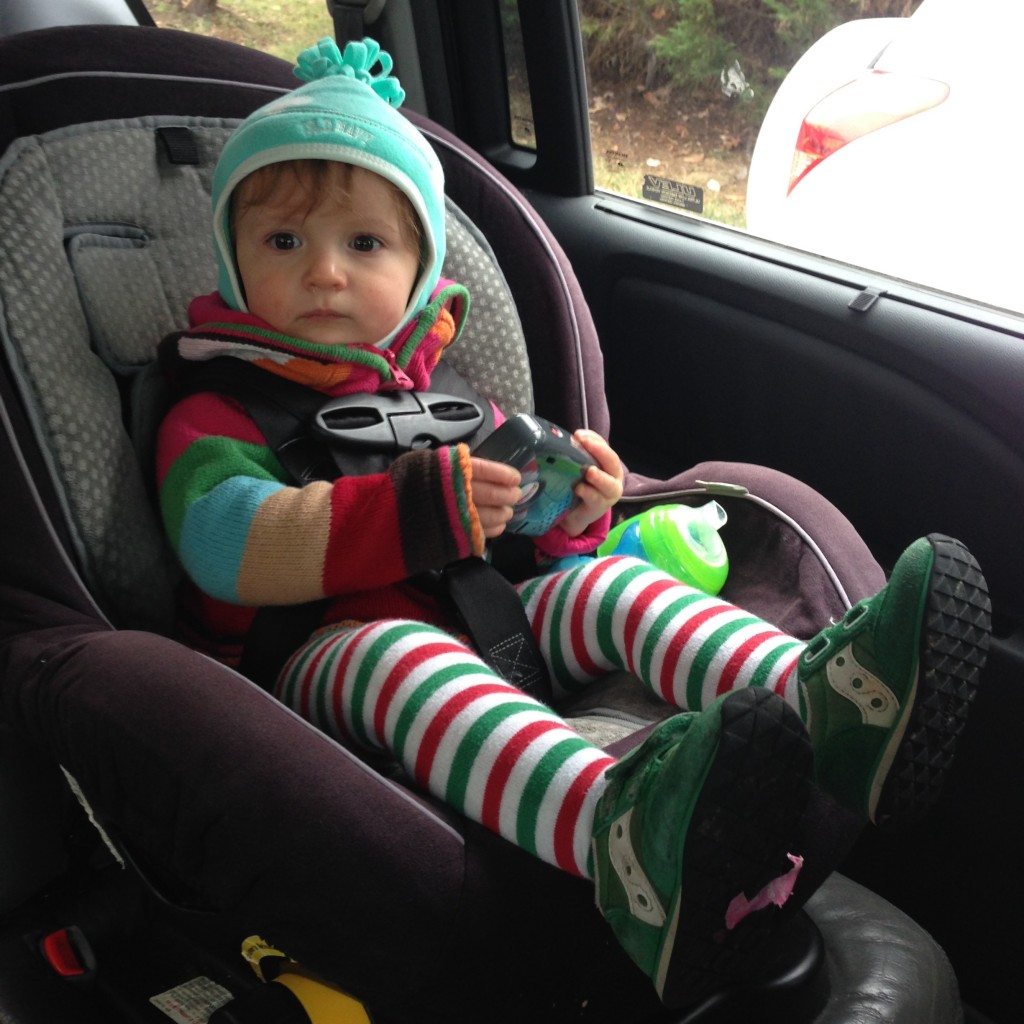 they serve a (semi) traditional swedish meal every year. sometimes white fish (not this year), lingonberry sauce, meatballs with allspice and white sauce, potatoes, a potato sausage, and saffron bread. and then some other stuffz.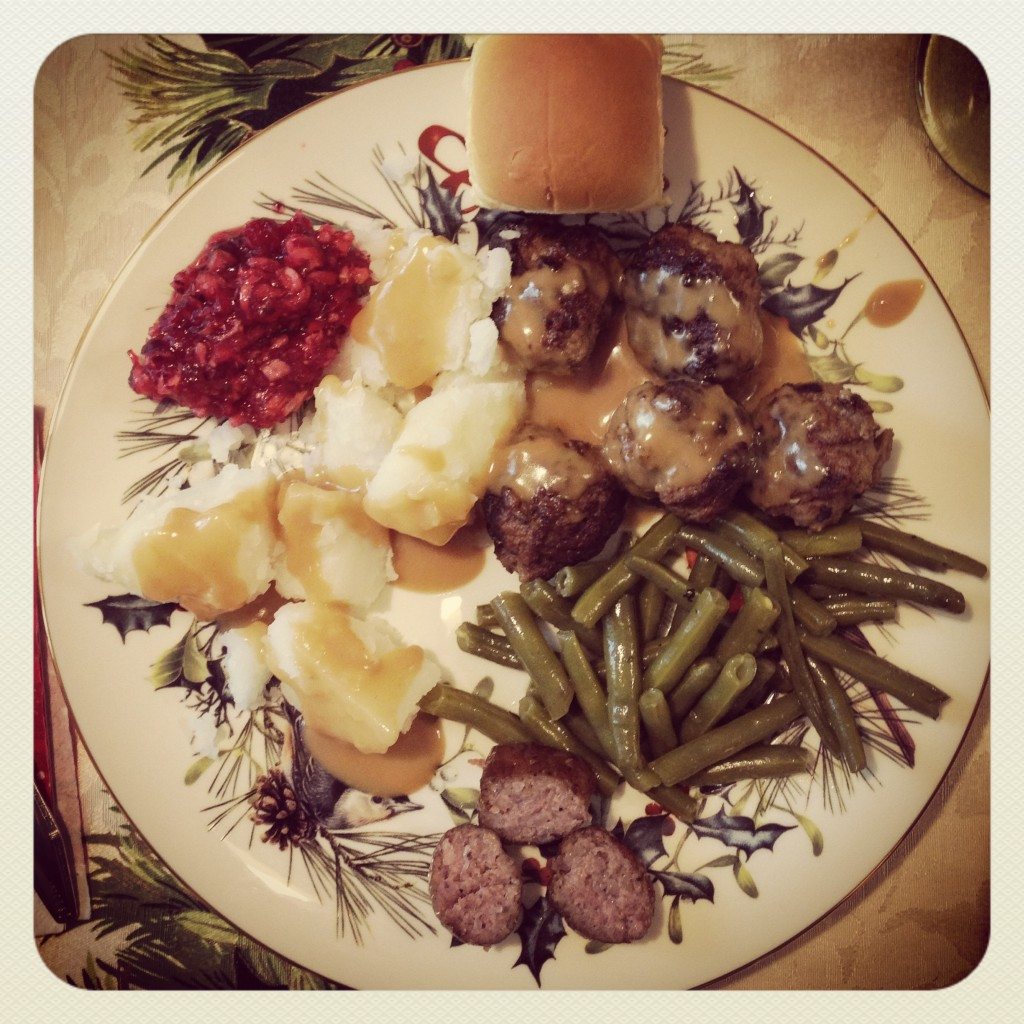 we ate. opened gifts. played. cleaned up. headed out. and settled in to our house for night two of christmas vacation… and a viewing of elf.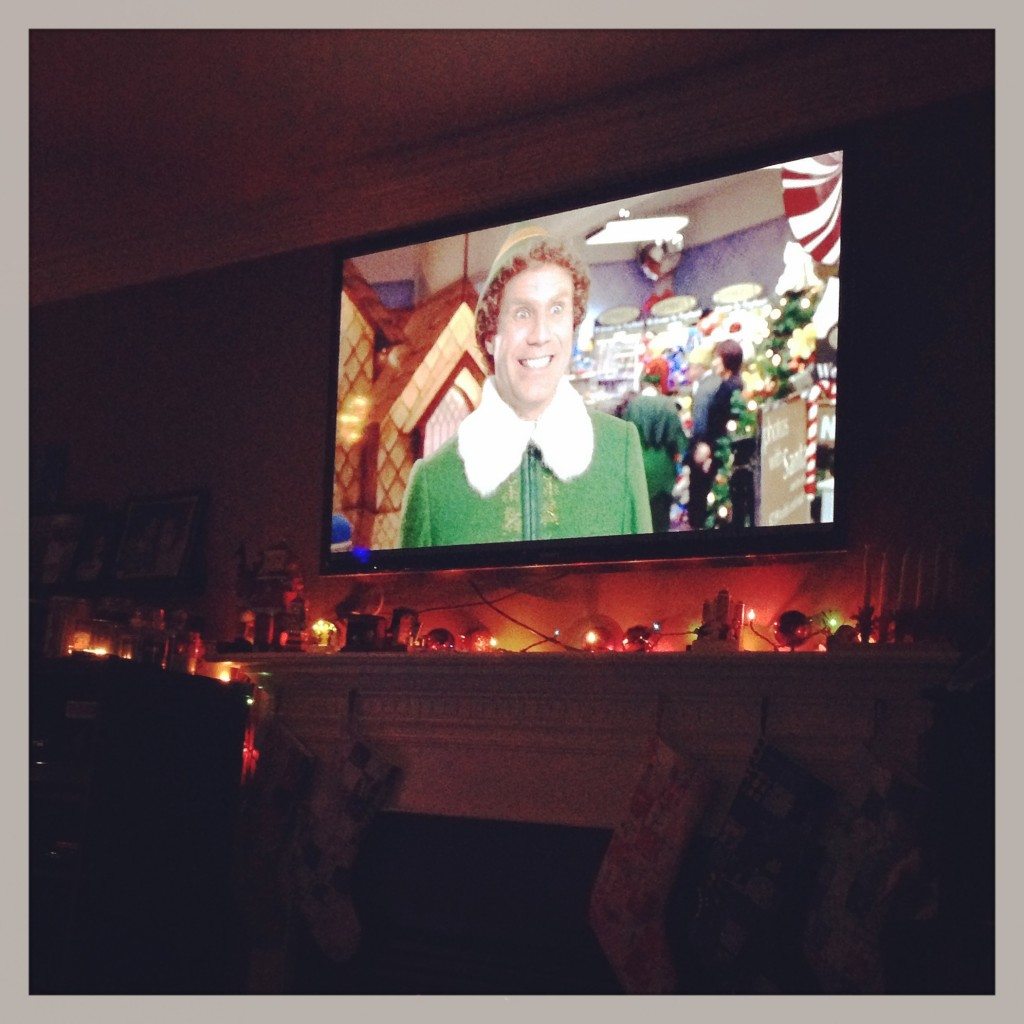 hazel and isaac. they love each other.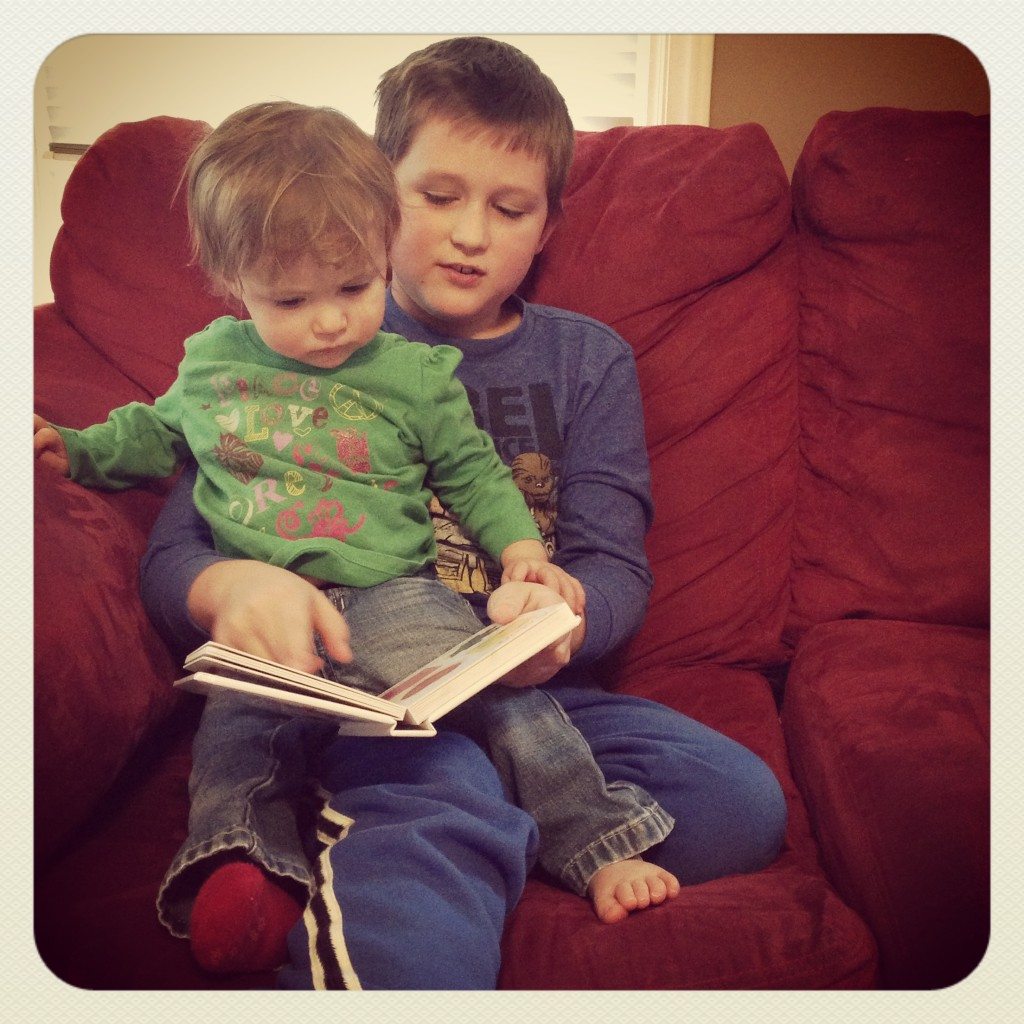 hazel, like all the others, has taken to a comfort item. thankfully, she chose a bunny that derek's parents bought for her and not a weird blanket that no one could find a duplicate of. for christmas, they gave her a second bunny, so we have backup. or, more likely, so hazel will demand to have BOTH bunnies at each sleepy time. either way, she's a happy deflated bunny lover.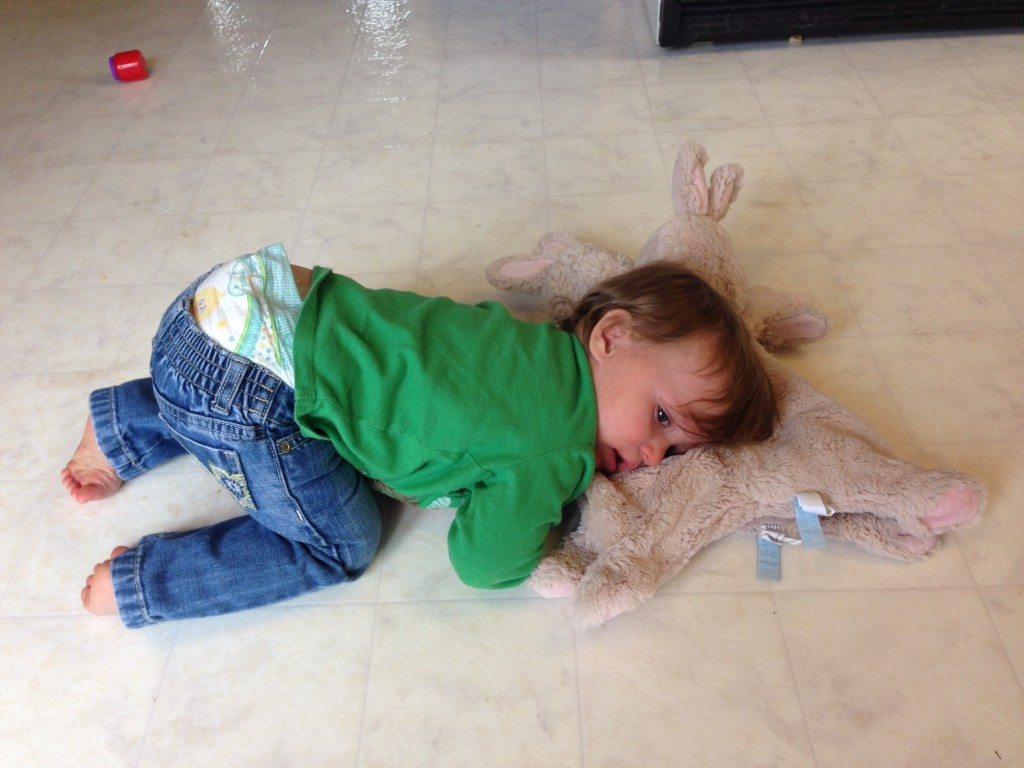 so. there's an app called timehop. it scours your pics from facebook and instagram. or twitter and other social media places. and then everyday you can see what you posted on this day in years past. i was lying on the floor playing with hazel, and i checked my timehop app and the picture that popped up from three years ago was anna. in the exact same outfit as hazel. so, of course, i had to make this side by side comparison: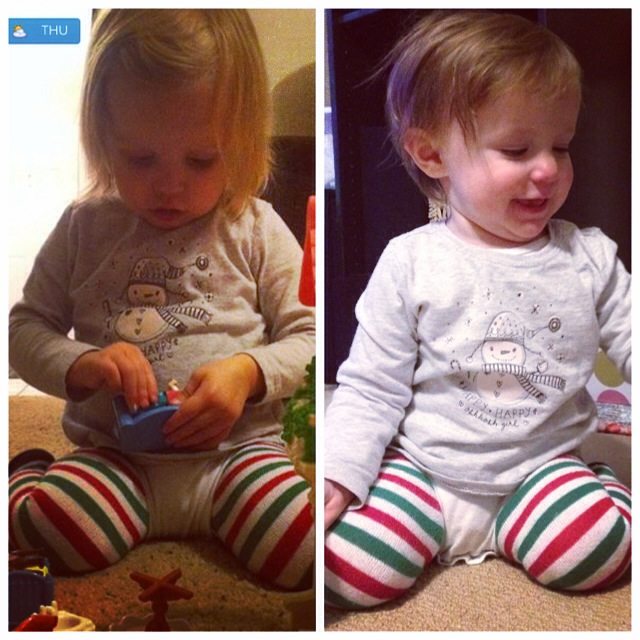 just when we thought we were all on the mend, hazel went downhill fast. and it was her turn to be pitiful.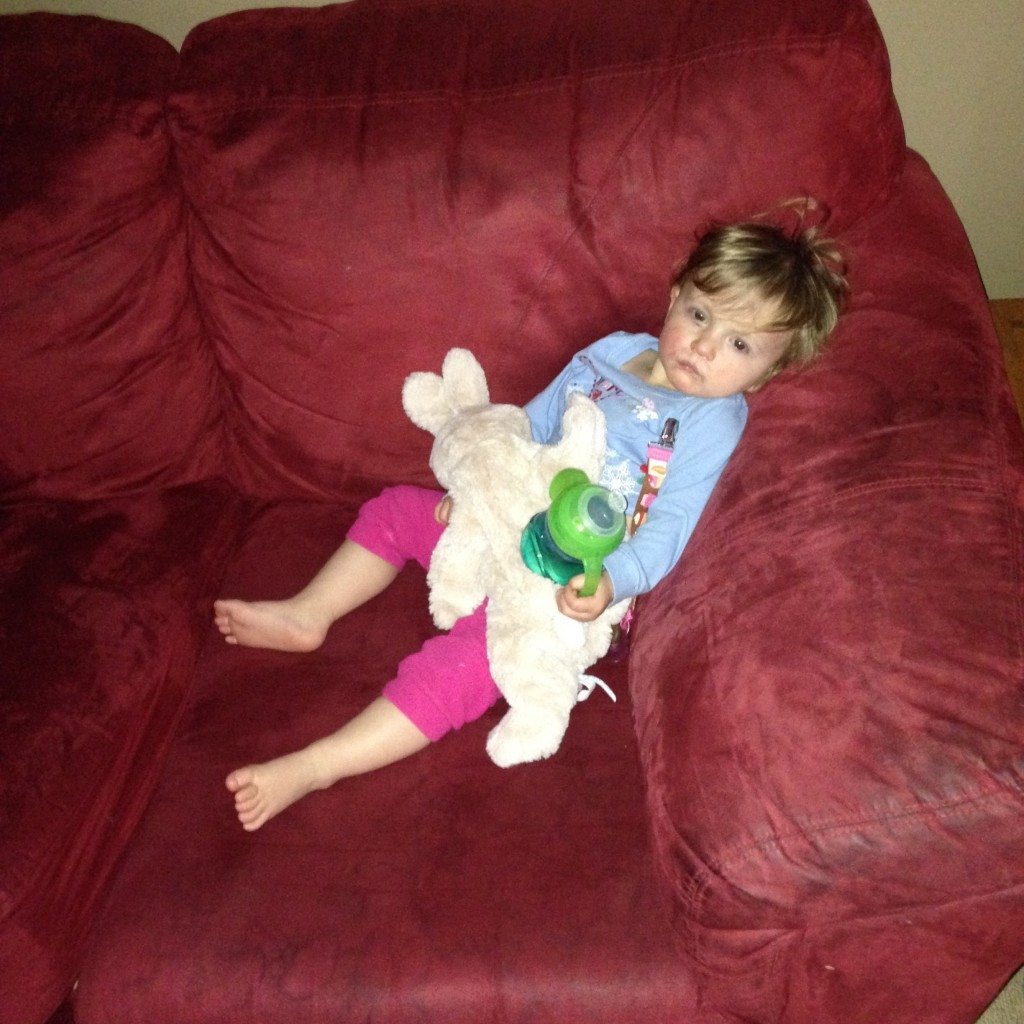 she never sits still. i felt so bad for her, but i was secretly a little happy that she took a wrecking break. is that bad? it's the silver lining of sick kids. more snuggles. less messes. i'm ok admitting that.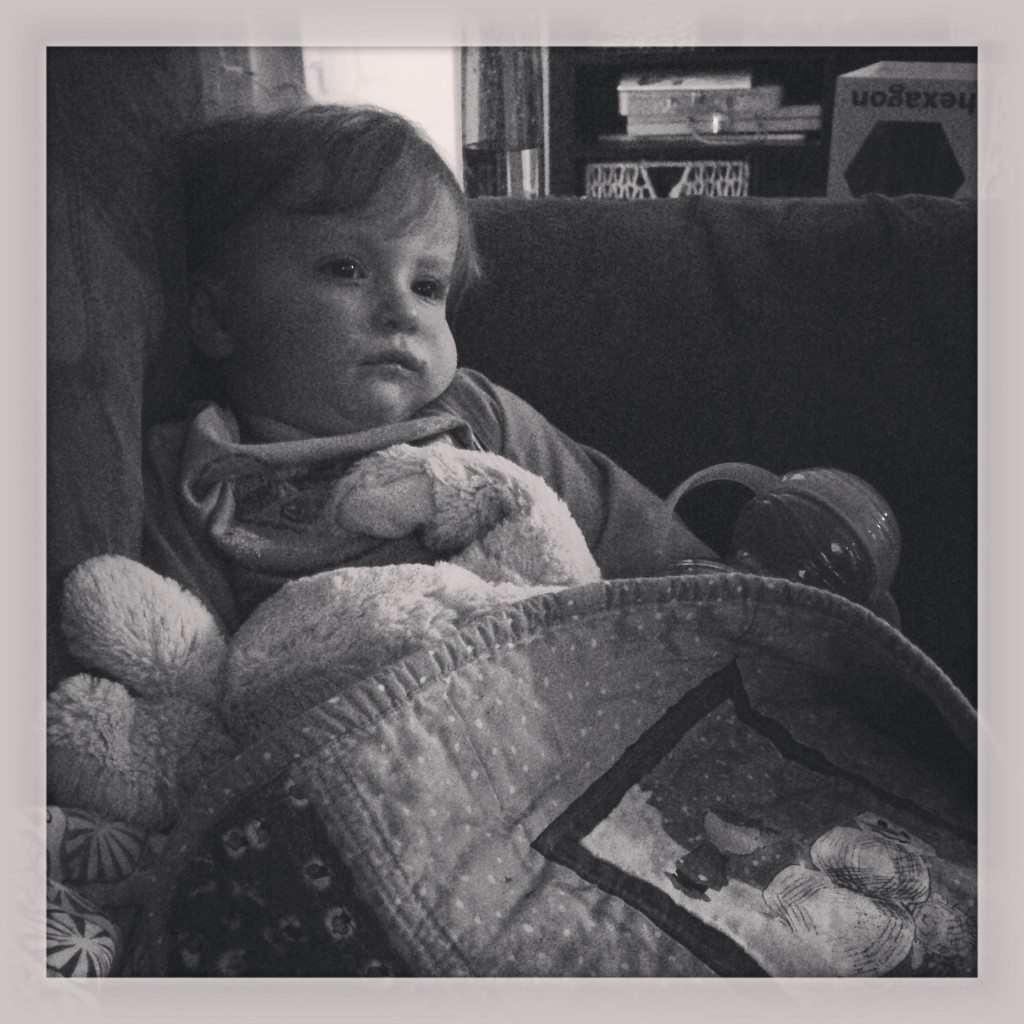 she rebounded quickly and a nice warm bath, and some vick's vaporub, and some matching jammies and we were good to go.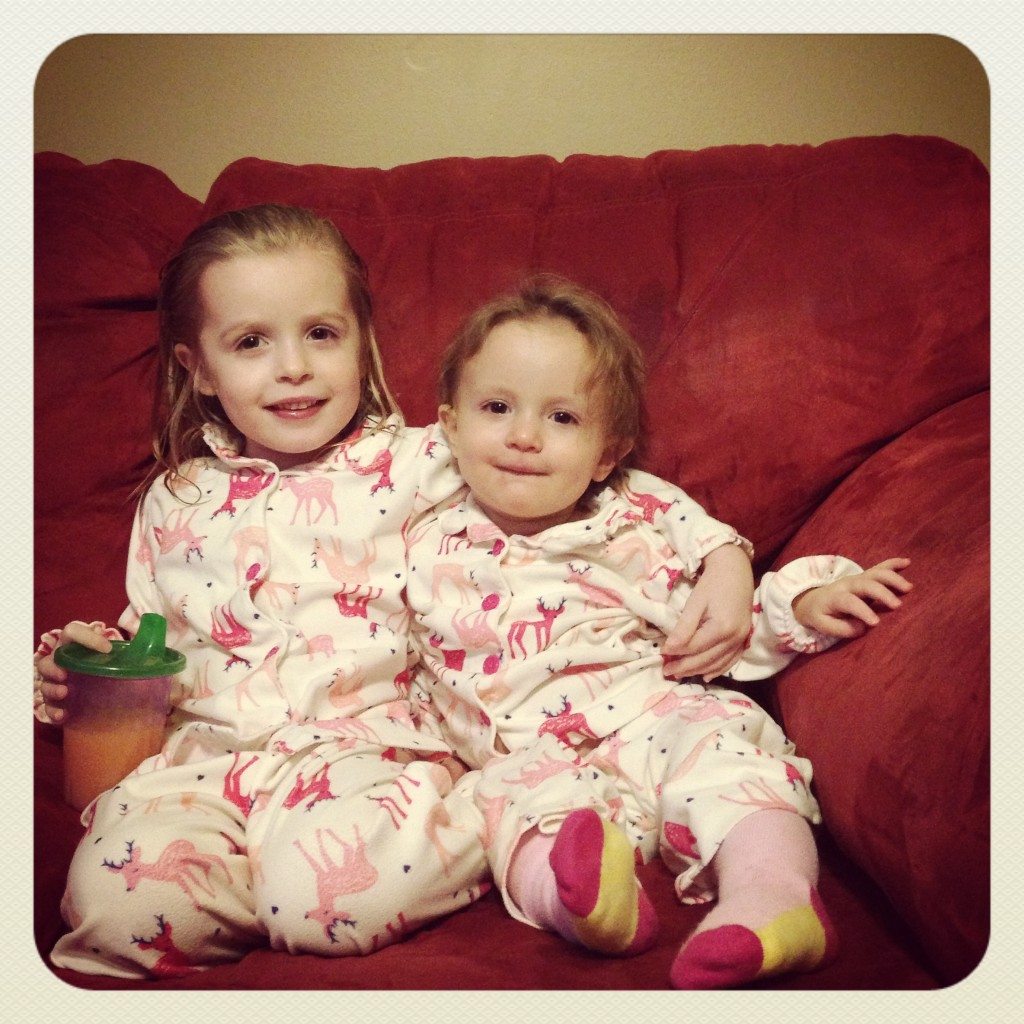 i didn't do christmas cookies this year. i thought we would do it over break. then, the illnesses struck. and we scrapped it. but, we did get a premade roll of gingerbread dough and pumped out a few gingerbread men. germ infused gingerbread men. (we didn't share them).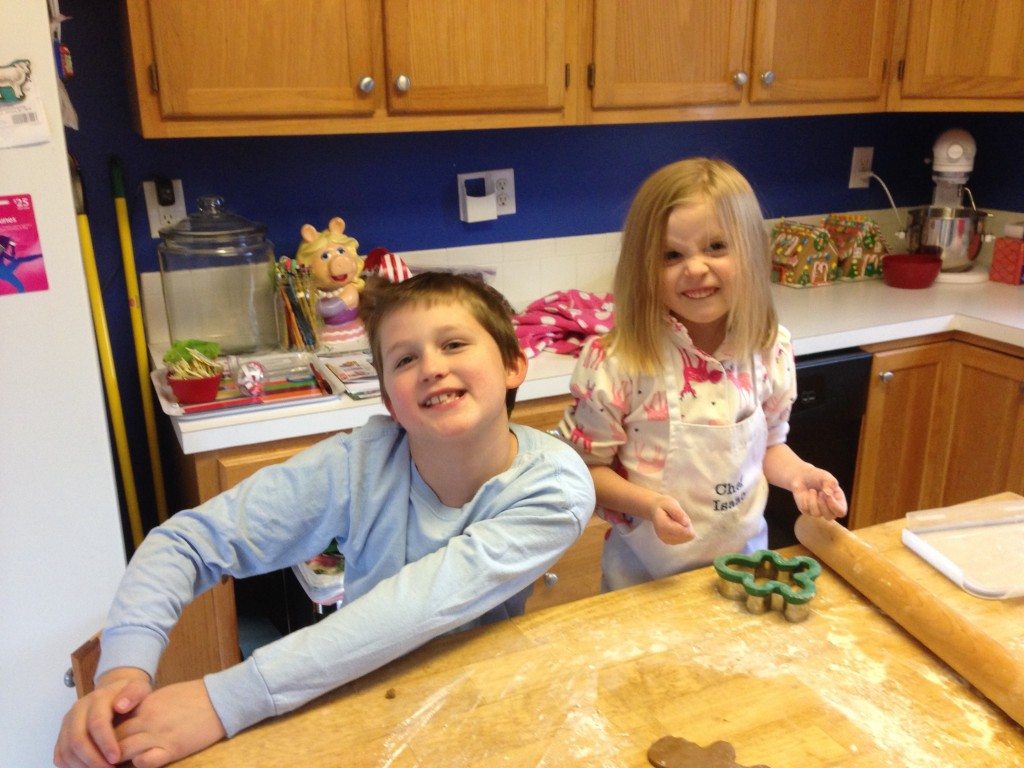 pretty baker girl.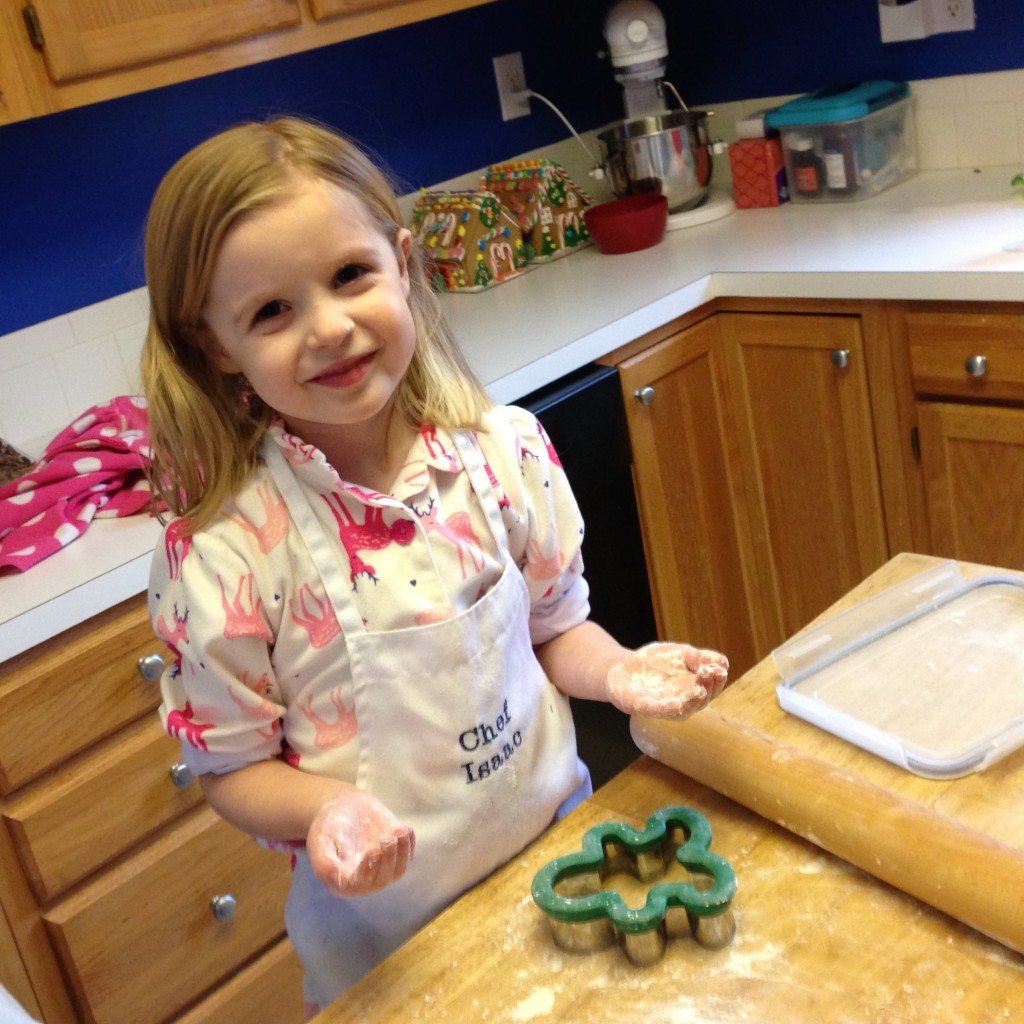 and the decorators. we also had very few decorating items. we used up everything last year. but, we had some leftover gingerbread house frosting. and some colored balls. and that was good enough, i guess.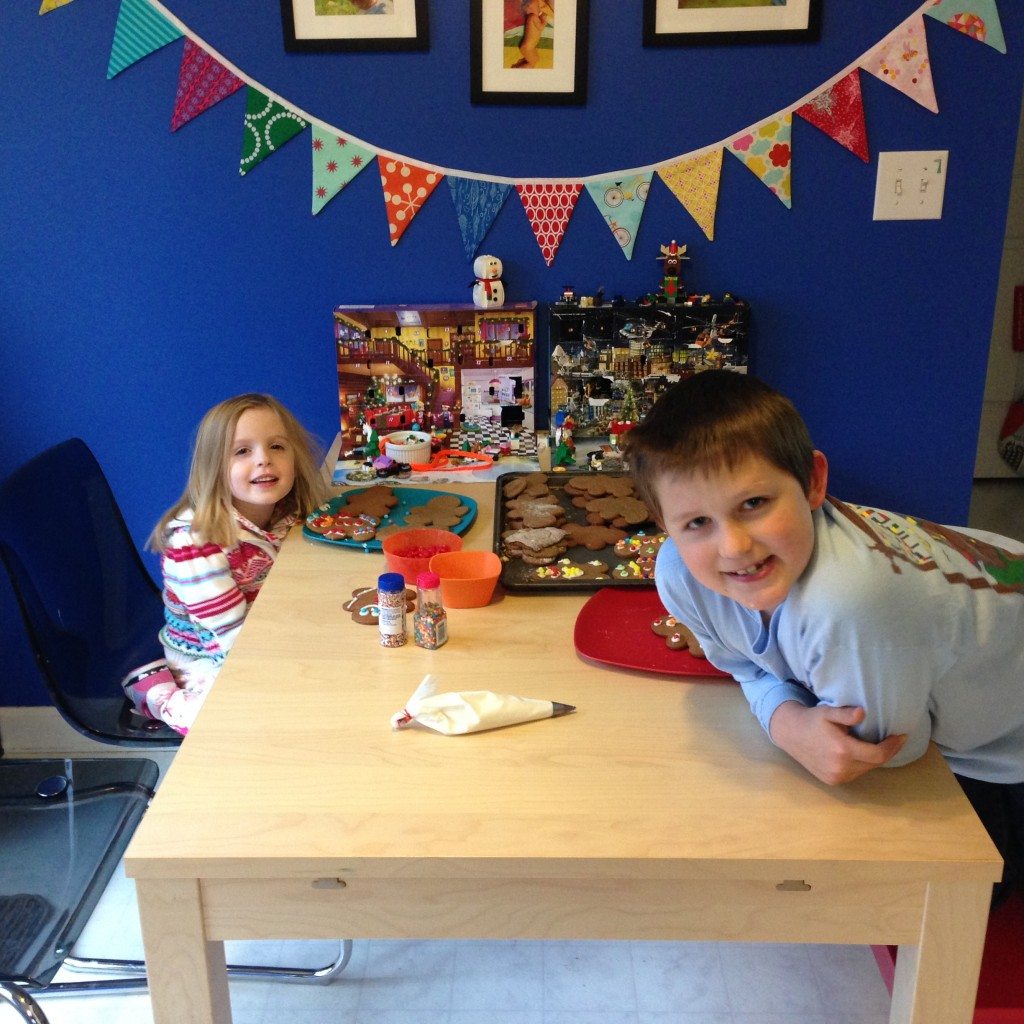 and that brings me to christmas.
and an apology for the pile of blogs that i'm about to post in the next little bit. 🙂