finally.
christmas day is here.
(i actually think i took this pic christmas eve, but whatevs). the tree survived. if you'll note, there's no ornaments in the bottom third and the lights and garland are slightly askew. and the presents are ready to go…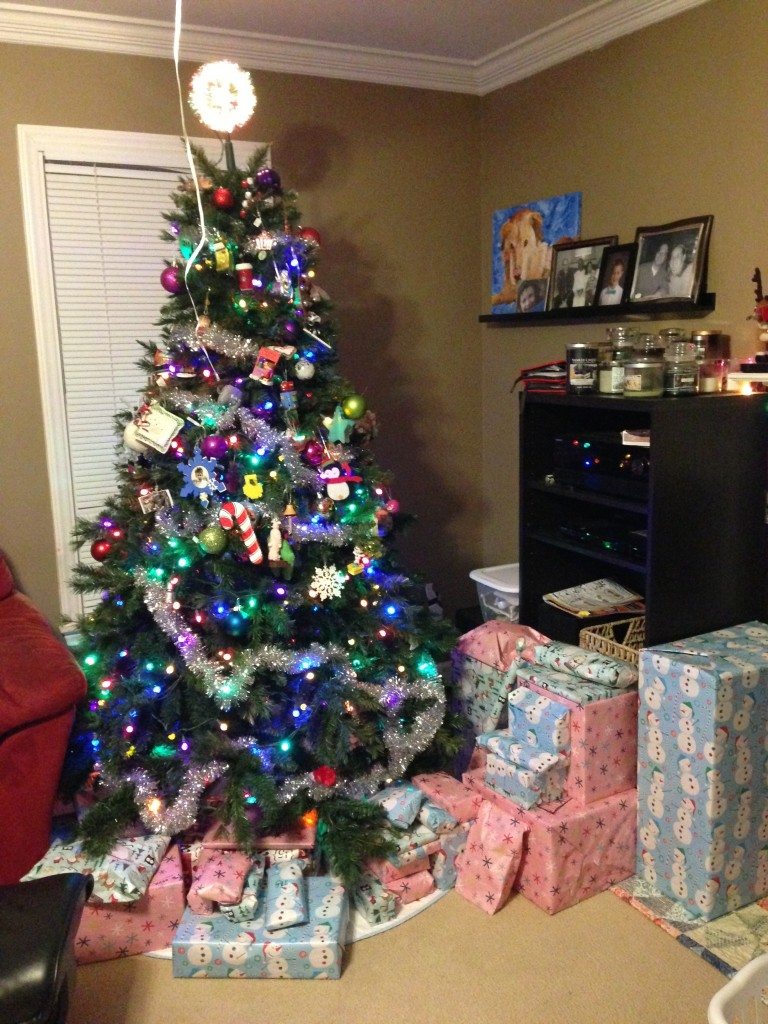 the kids did a great job of not coming down at 4 am or any such nonsense. when they did get up (7ish), the checked out the goods in the dark.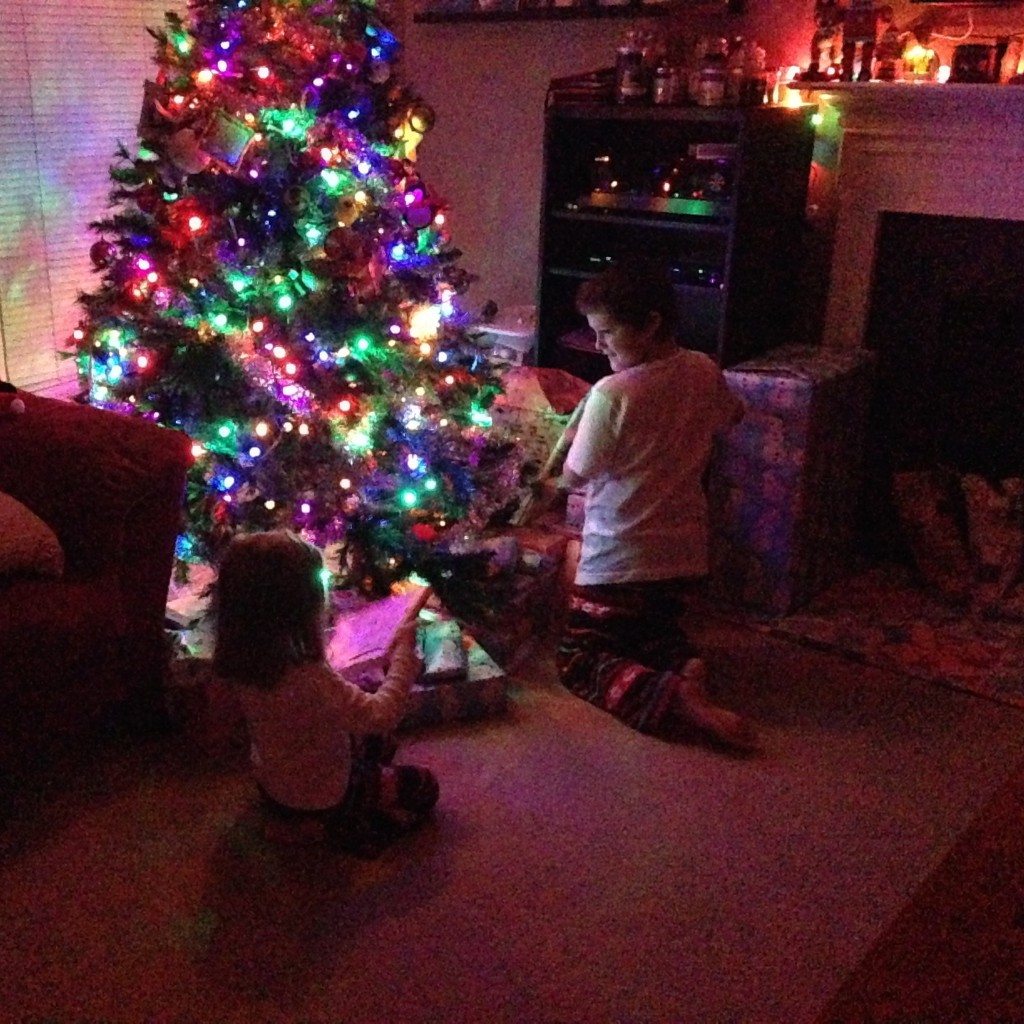 then it was go time. and i don't have many pics of the opening. of course.
hazel was a newbie, but she learned quickly.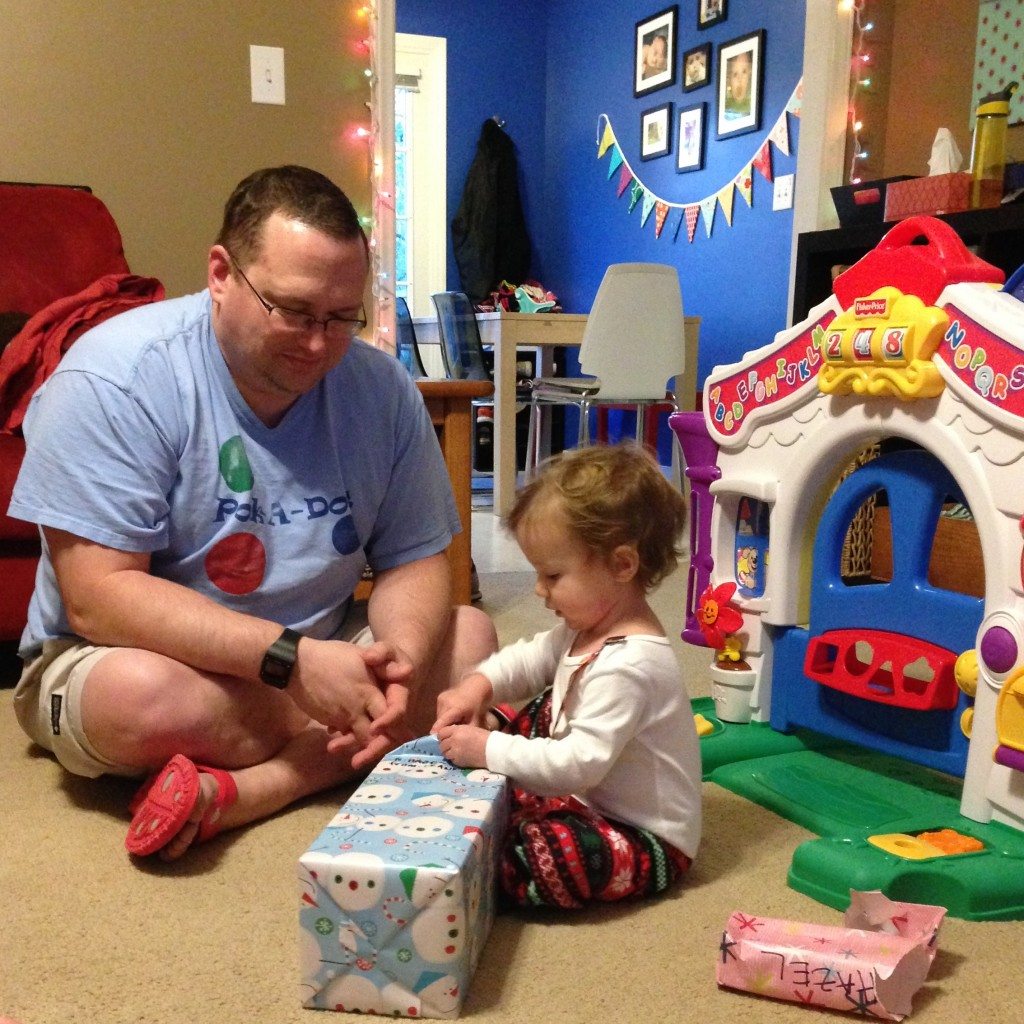 this is the moment anna opened her eyes to see the dollhouse. happy girl.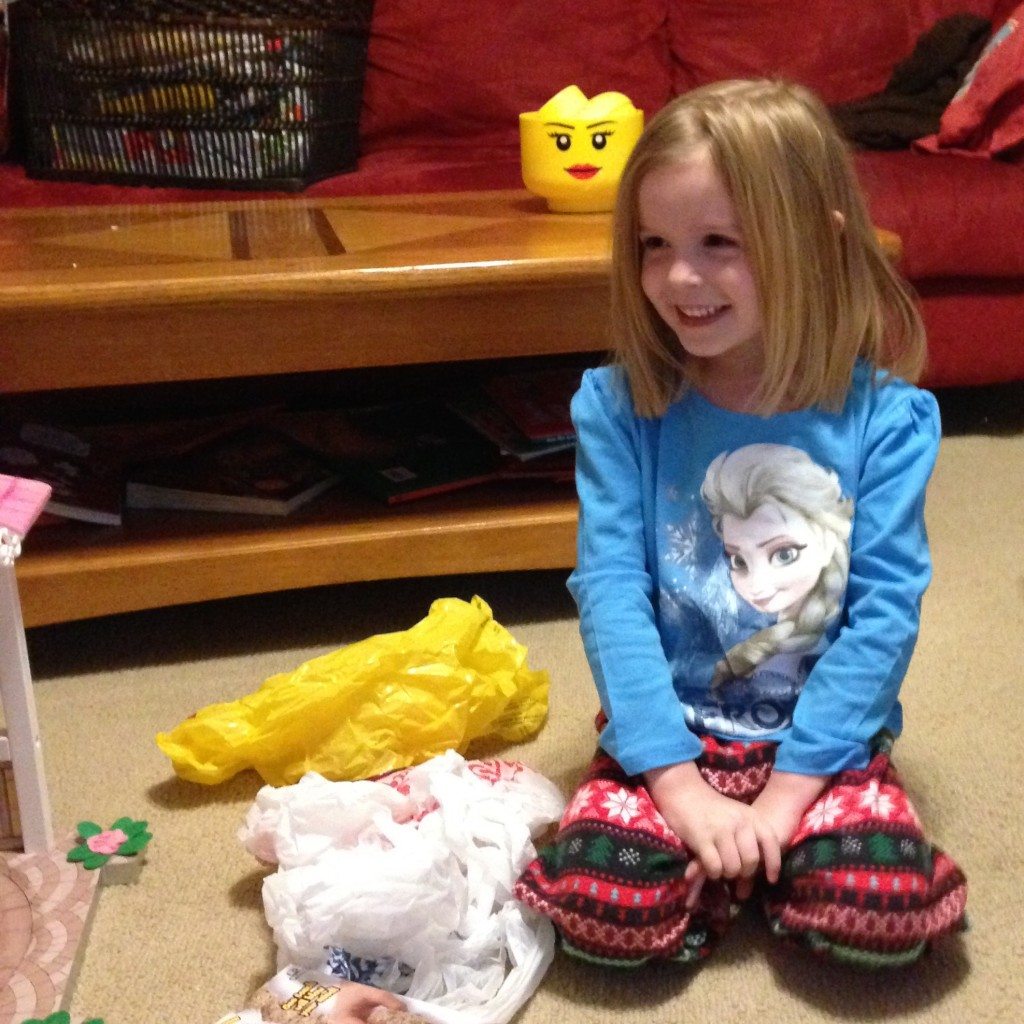 i gave derek a quilt that i have somehow managed to keep a secret from him (paying for fabric in cash, working on it mostly at that retreat i went to, labeling all of the parts and stashing away between sewing sessions, etc)…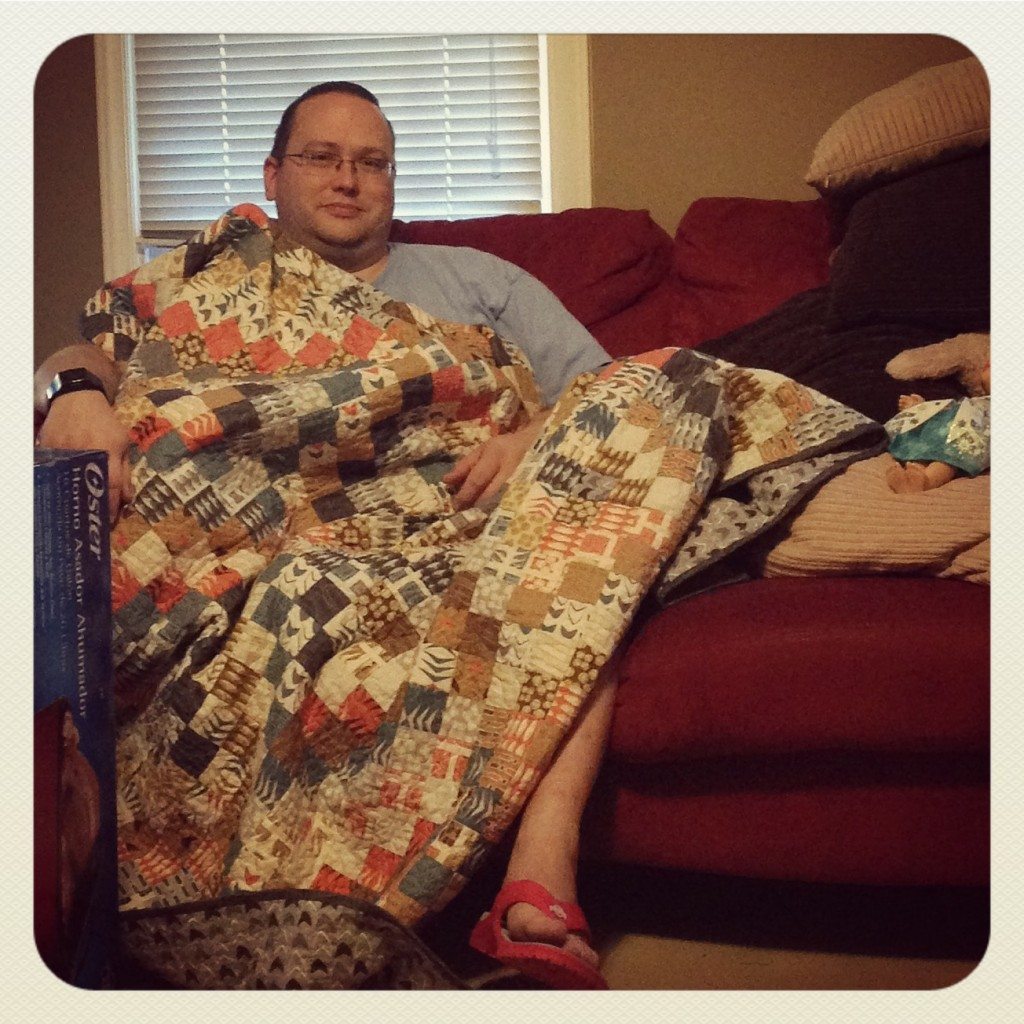 isaac's christmas was very minecraft-themed. this torch from uncle frankles was a hit.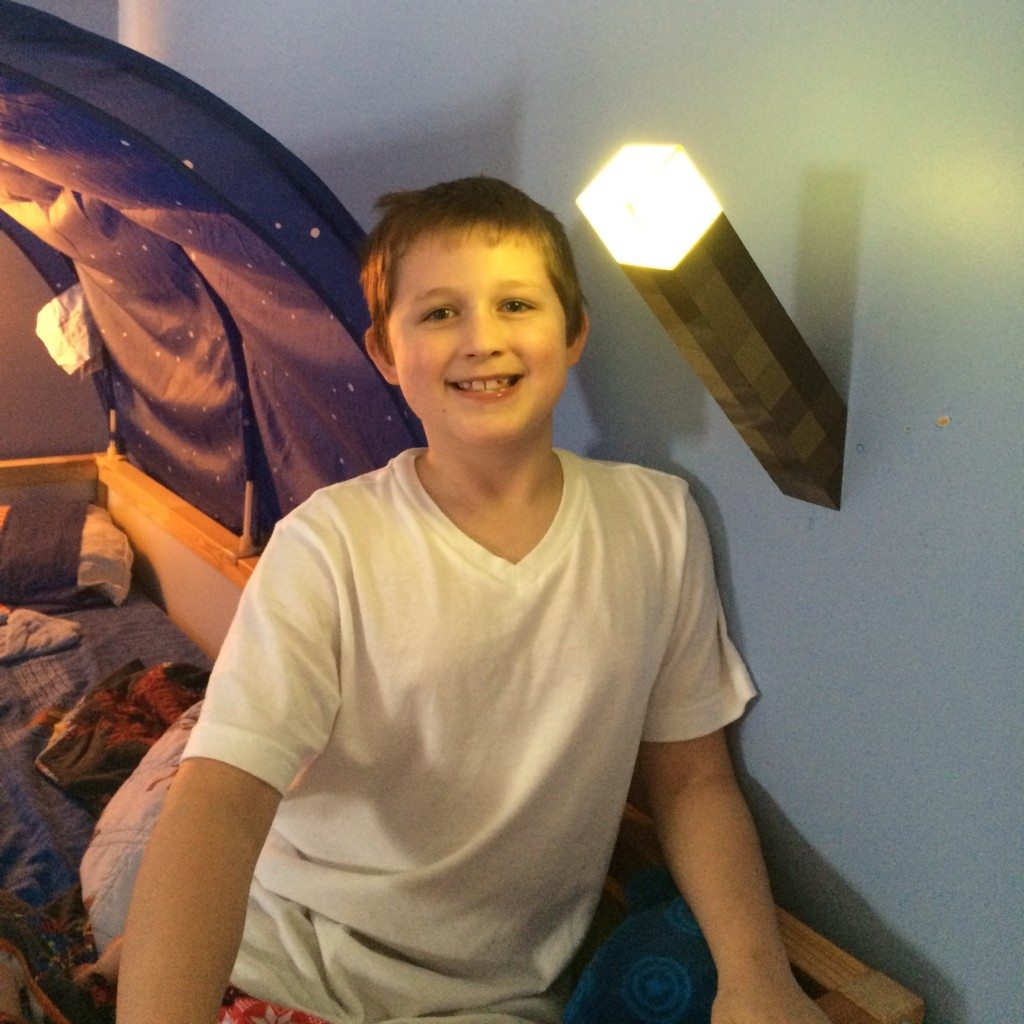 and hazel loves her musical, light up, plastic door. (so do the other kids).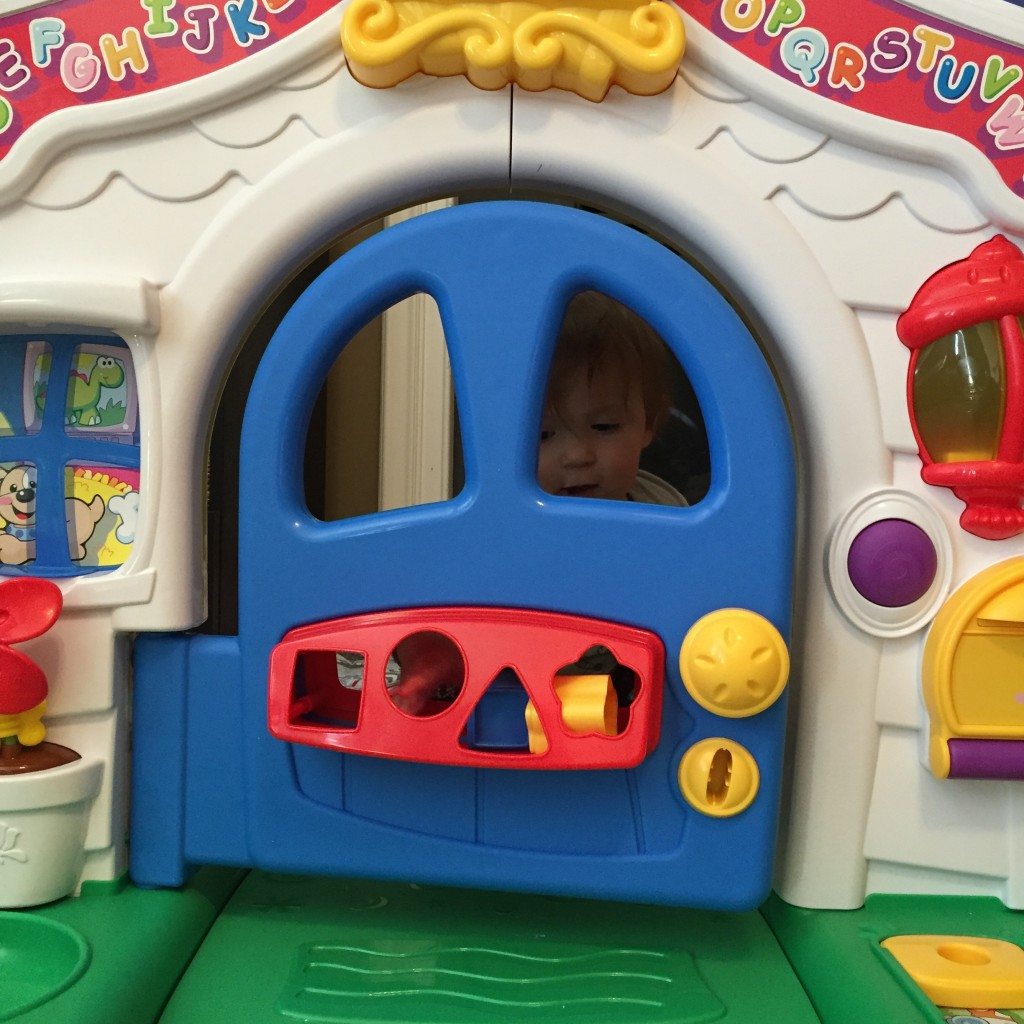 anna played with her dollhouse nonstop all day.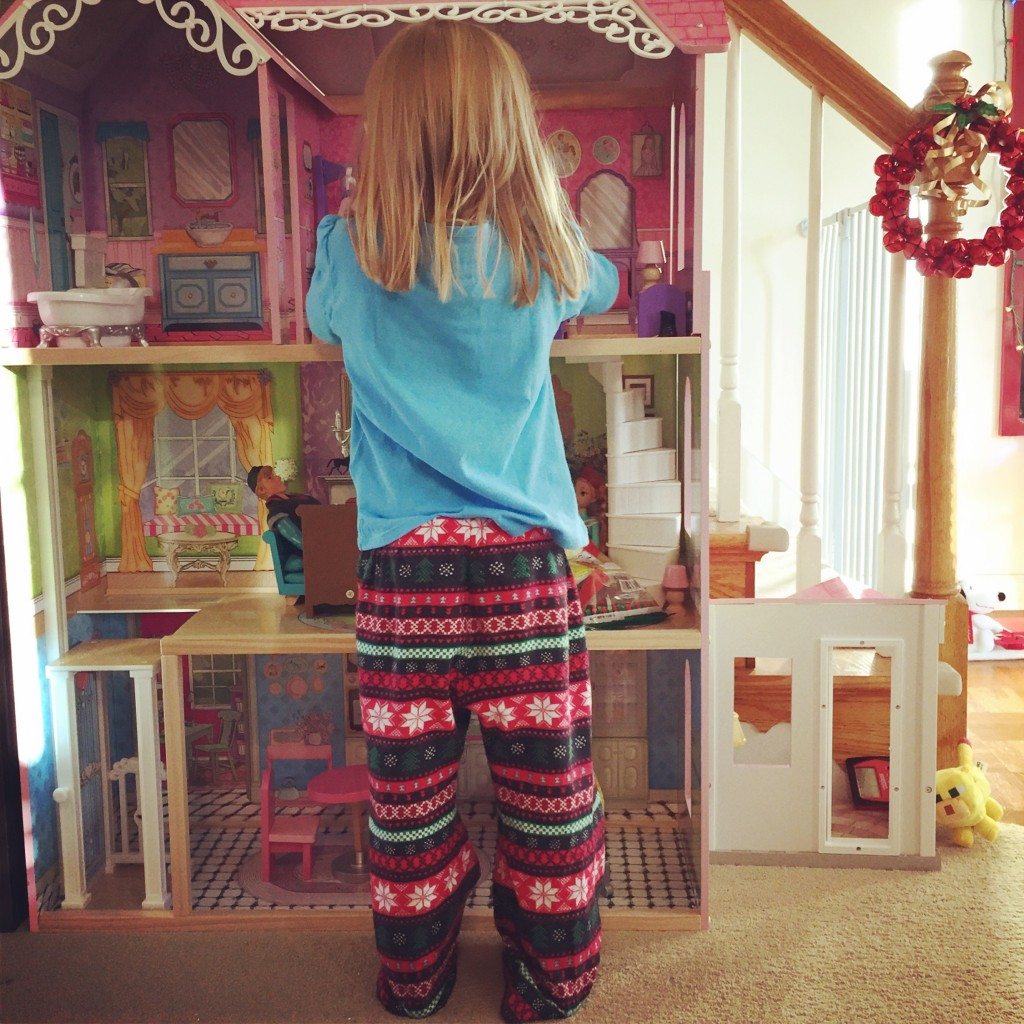 and isaac, who has begged and begged for minecraft on a computer (or for his own computer), finally got his wish and played minecraft ALL DAY on my laptop.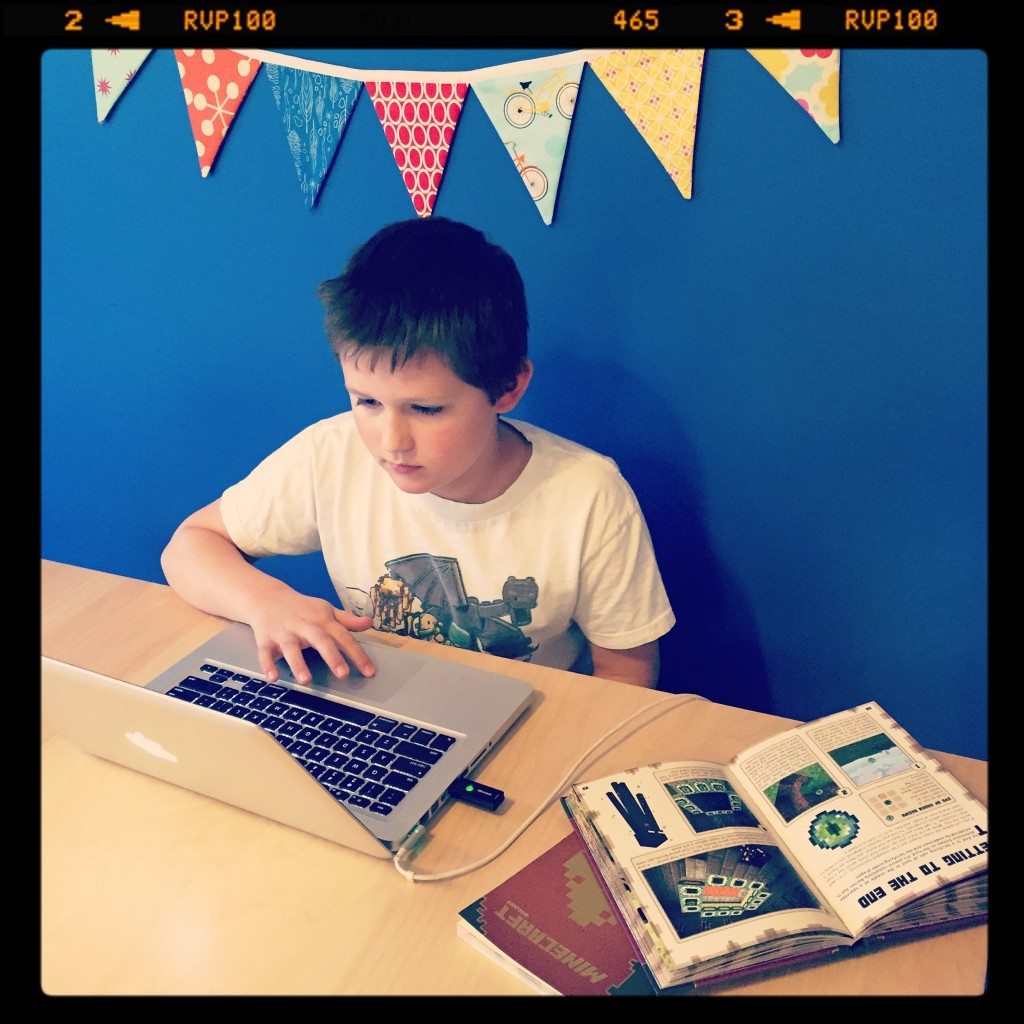 we had a low key day. derek's fam came by for a bit to have lunch. and we just played with toys. and didn't do much for most of the day. and then. like that. it was all over.