it seems i'm getting worse and worse at consistent blogging, despite my attempts to get better and better at consistent blogging.
it's been a rather crazy month.
i kicked it off by returning from batavia for my uncle ray's funeral.
i had a nice day of recovering and settling back in, but awoke in the night, with anna standing next to my bed, vomiting. thankfully, she was the last of the previous bug and not the first of a new one. but she was down for the count…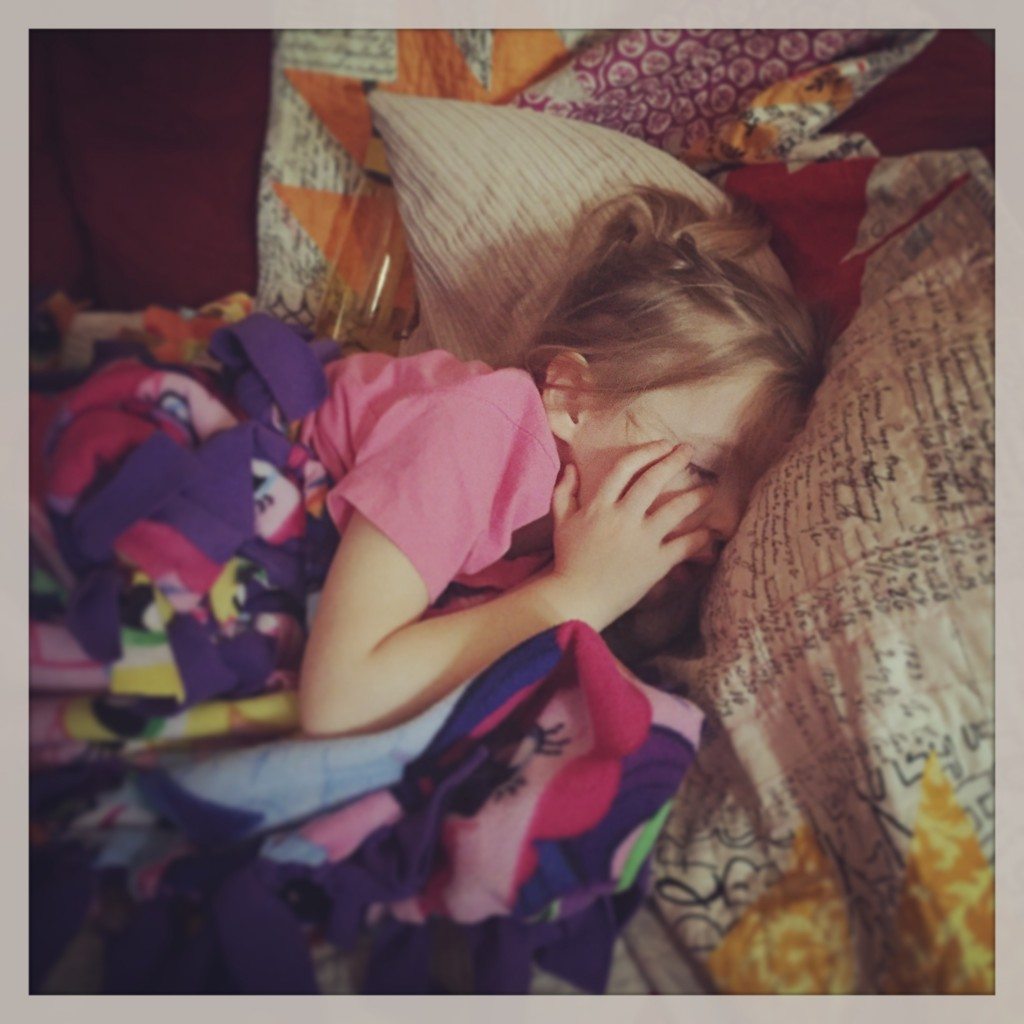 after we were all on the mend, and life was mostly back to normal, anna's bff of all time came to visit. it was the greatest day of anna's life.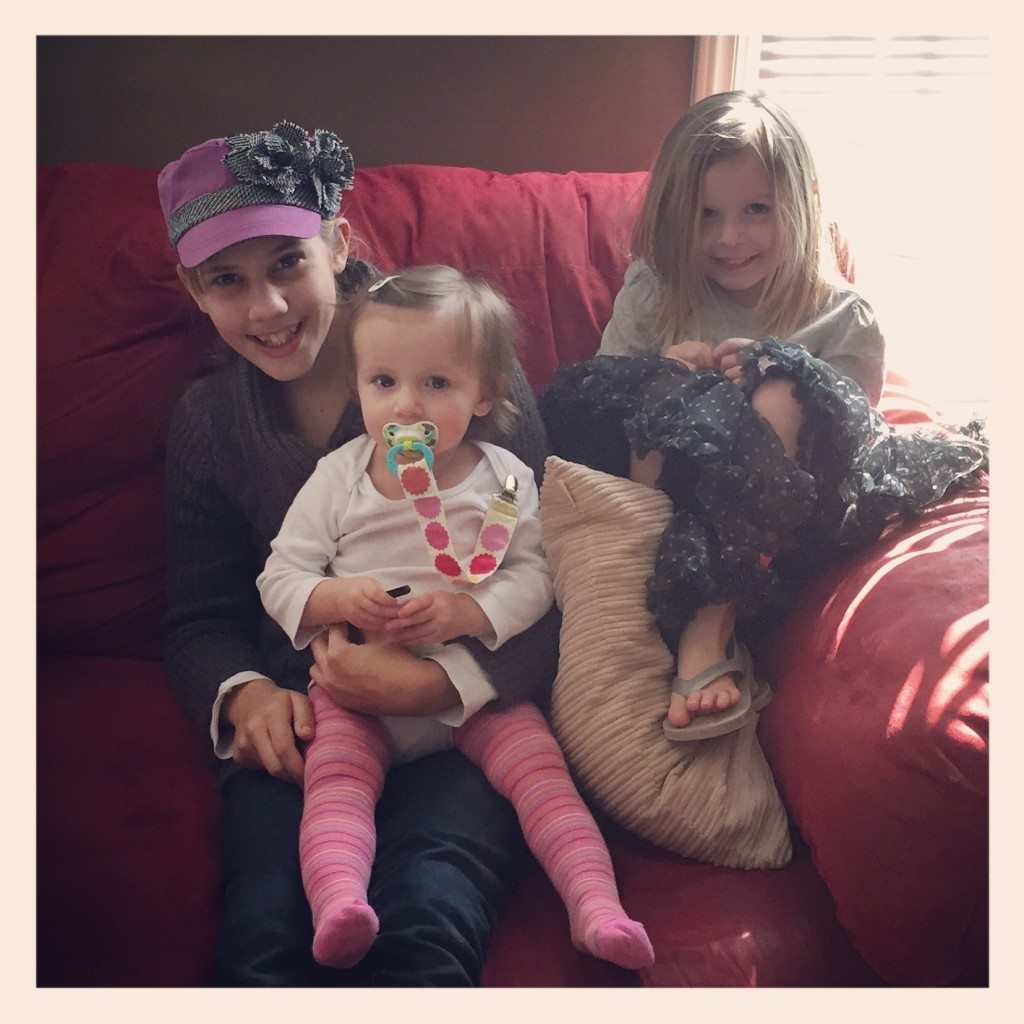 isaac has become a harry potter junkie. he speed read through the second book so he could watch the movie. sadly, due to the 78 snow days we had in february, i caved and let them watch the rest of the harry potter movies without him reading the books. he put closed captioning on. that counts right?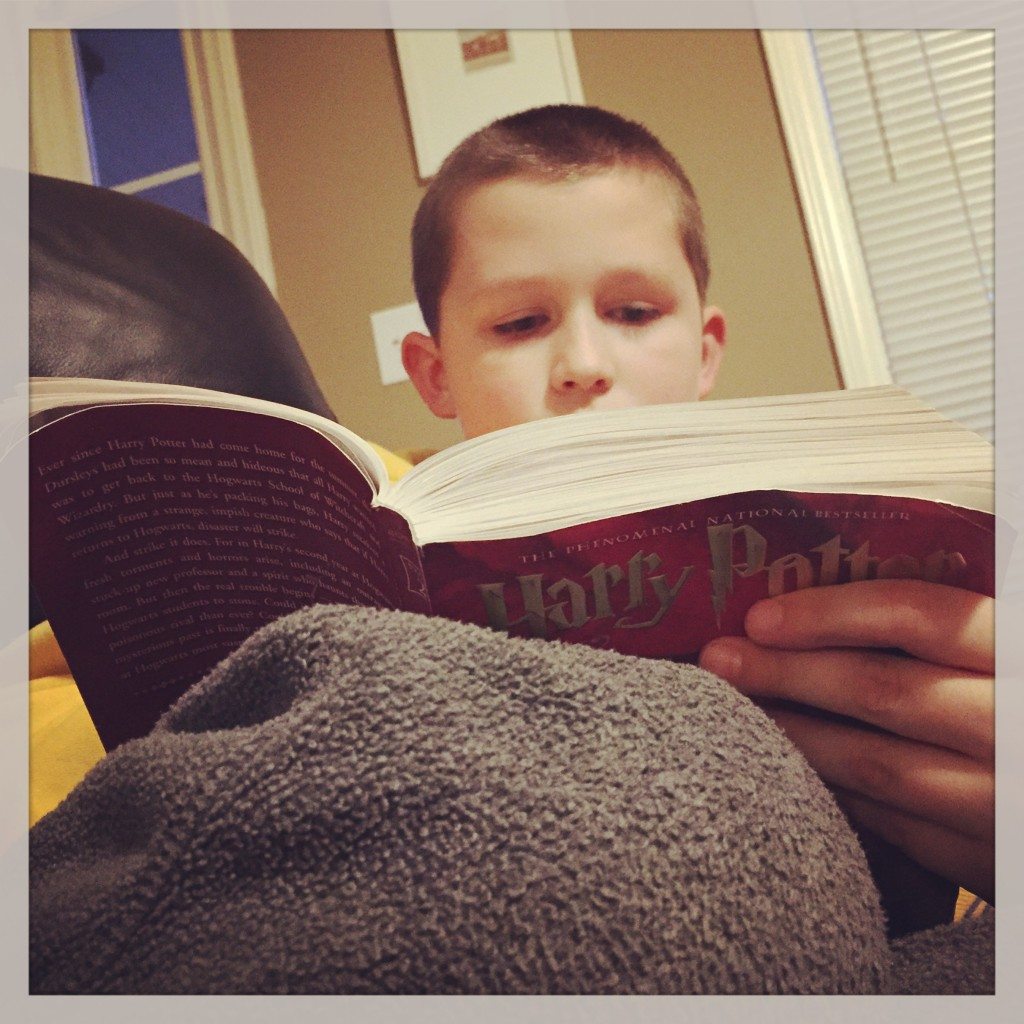 all of my peeps on a couch.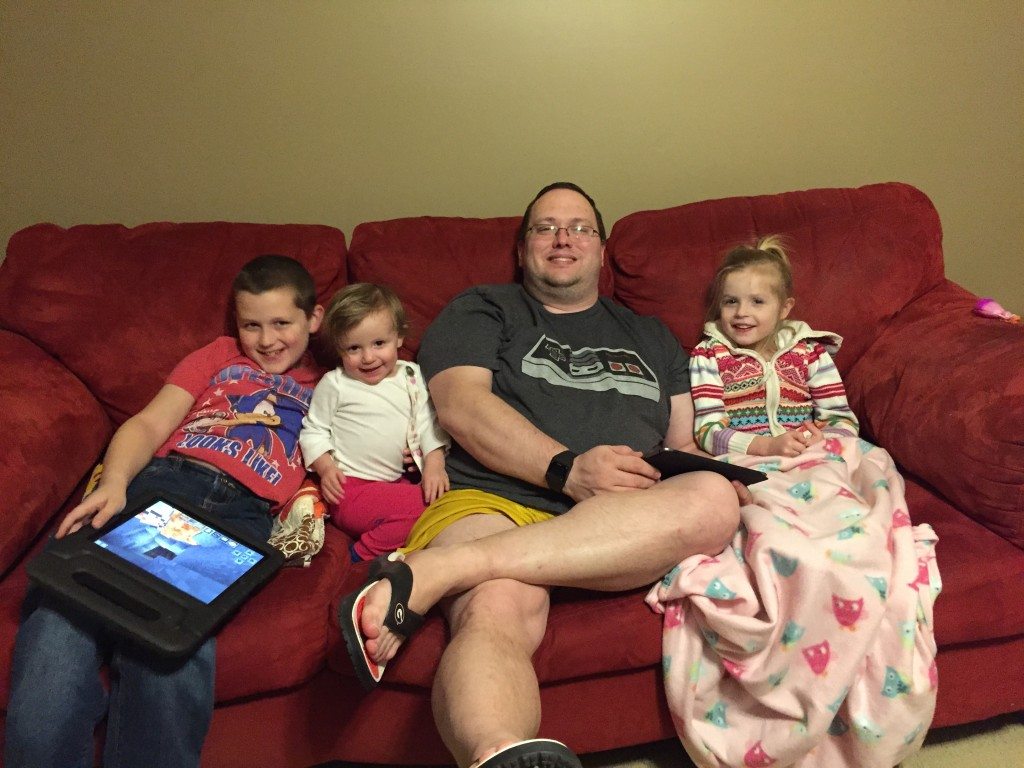 isaac's buddy johnlee had a birthday playdate. adventure landing, mario's pizza and christina's dessertery. fun times. here they are, doing a bit of virtual motorcycle racing.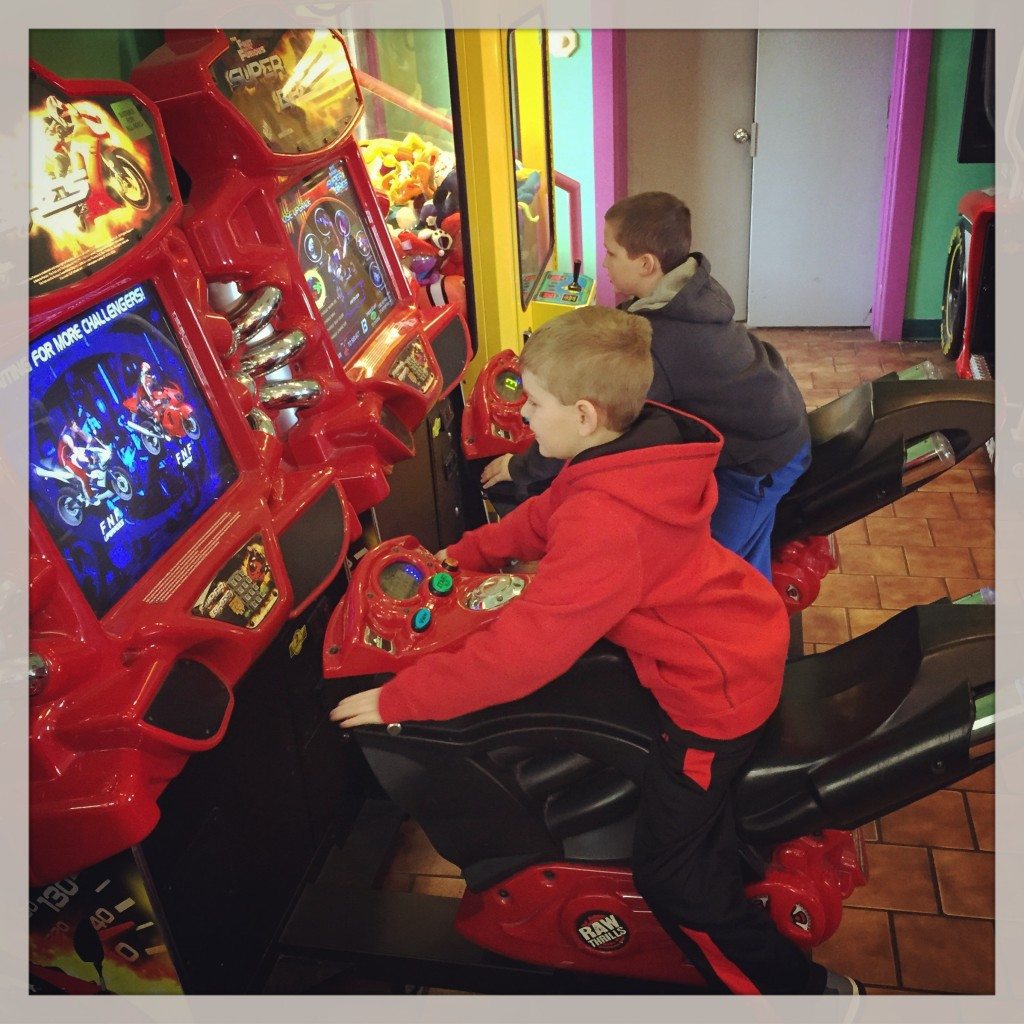 in hazel news, we have successfully brainwashed her into thinking that she loves yo gabba gabba. so, catchy little tunes are once again filling our house.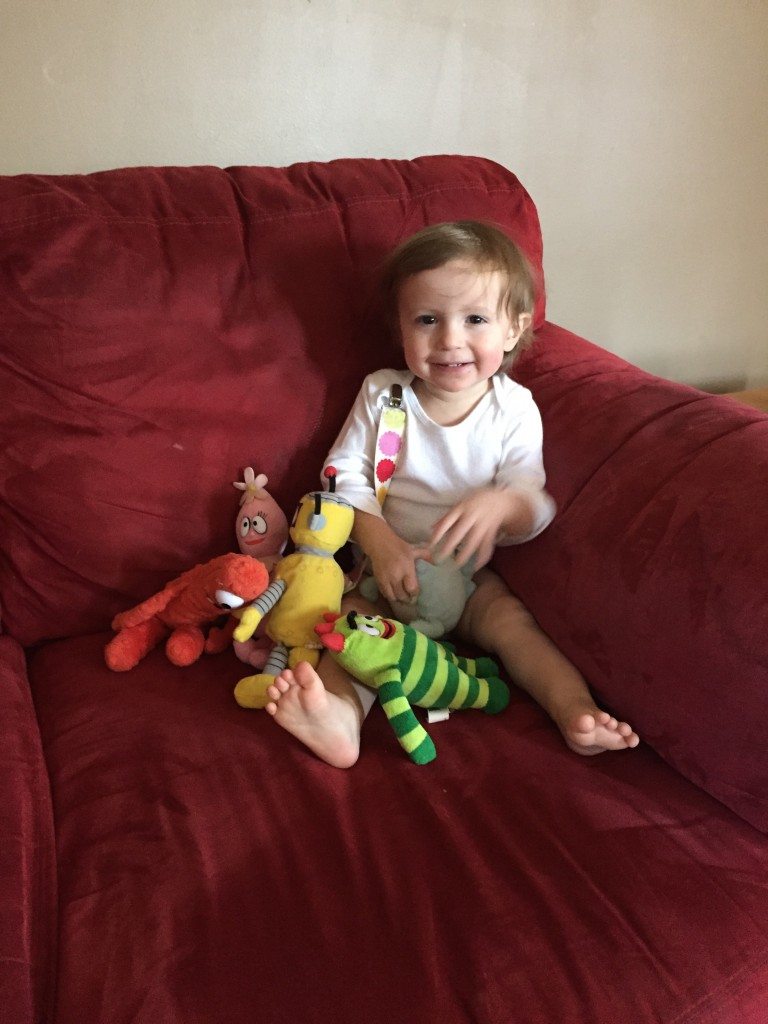 in other hazel news, she is the cutest baby of all time.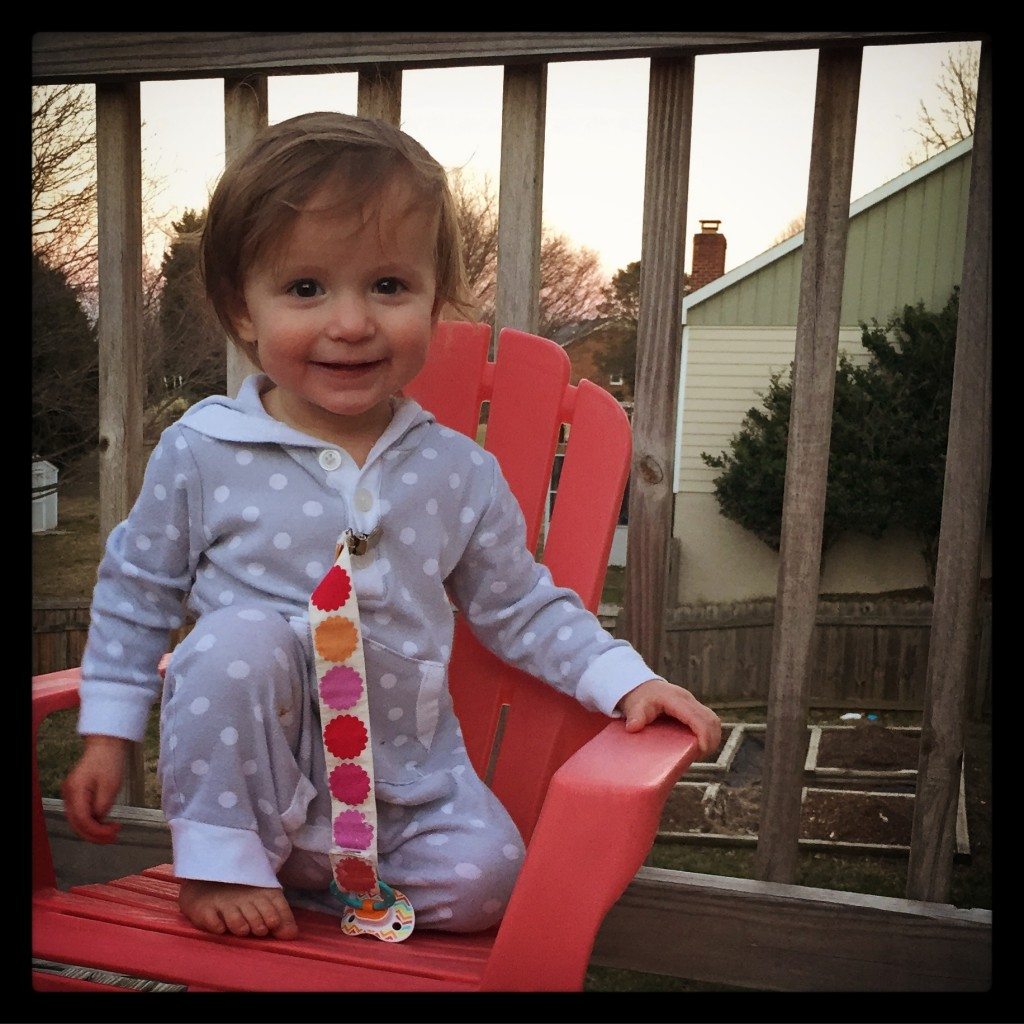 she is also the climbing-est baby of all time. she spends at least one to two hours a day on the kitchen table. usually hijacking the kids food or toys.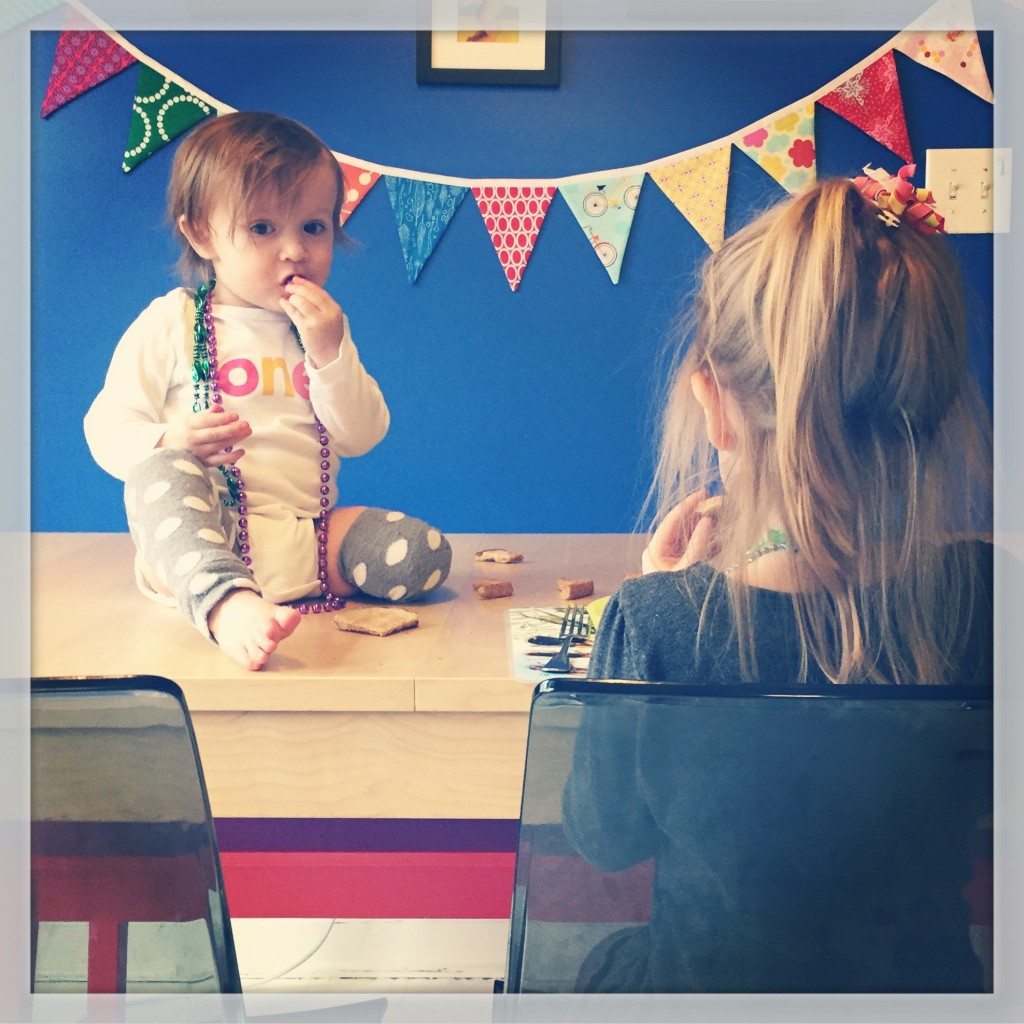 in crafty news, after years and years of wanting to learn to crochet, i finally signed up to take a class. then, i missed the first one because i was in new york. then, the second one was canceled. in the third week, i made this. then, it's been canceled every week since, due to weather. hopefully, we will get the last two classes in soon.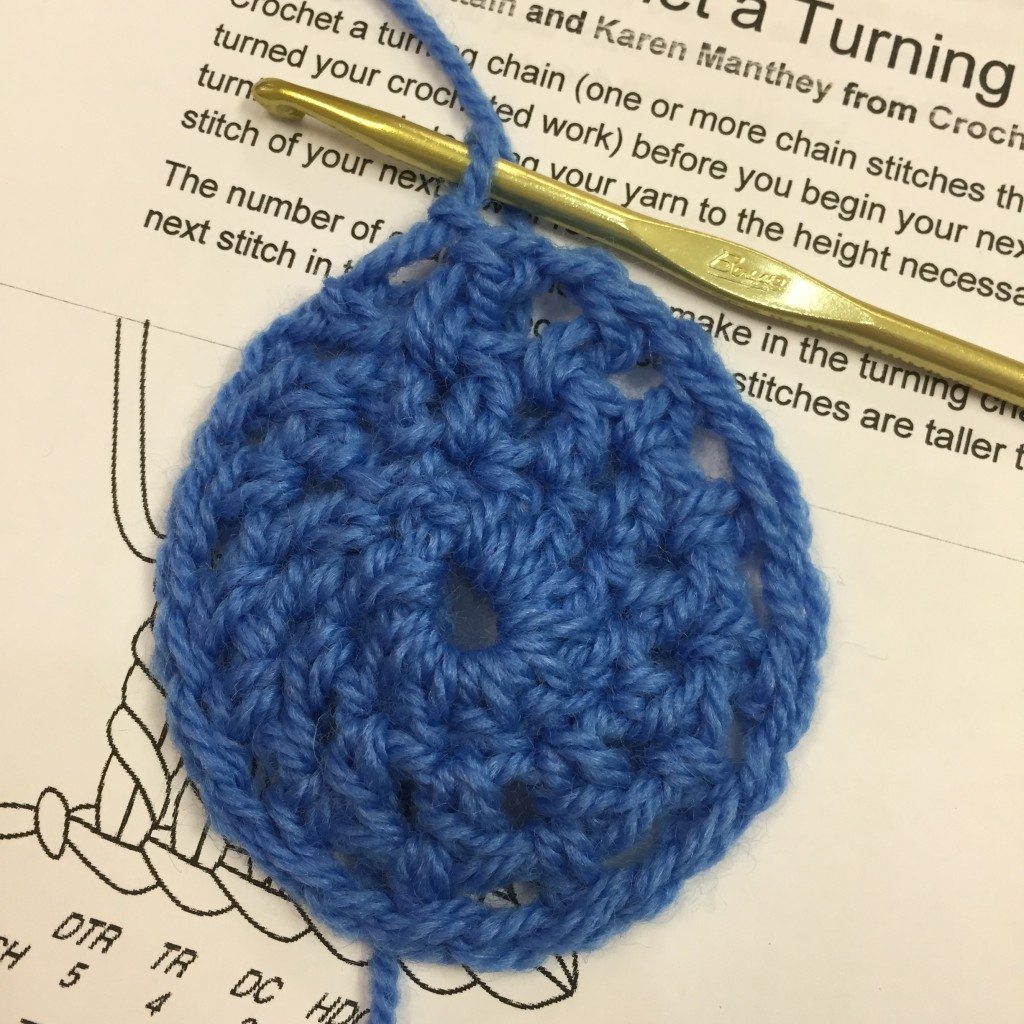 happy hazel.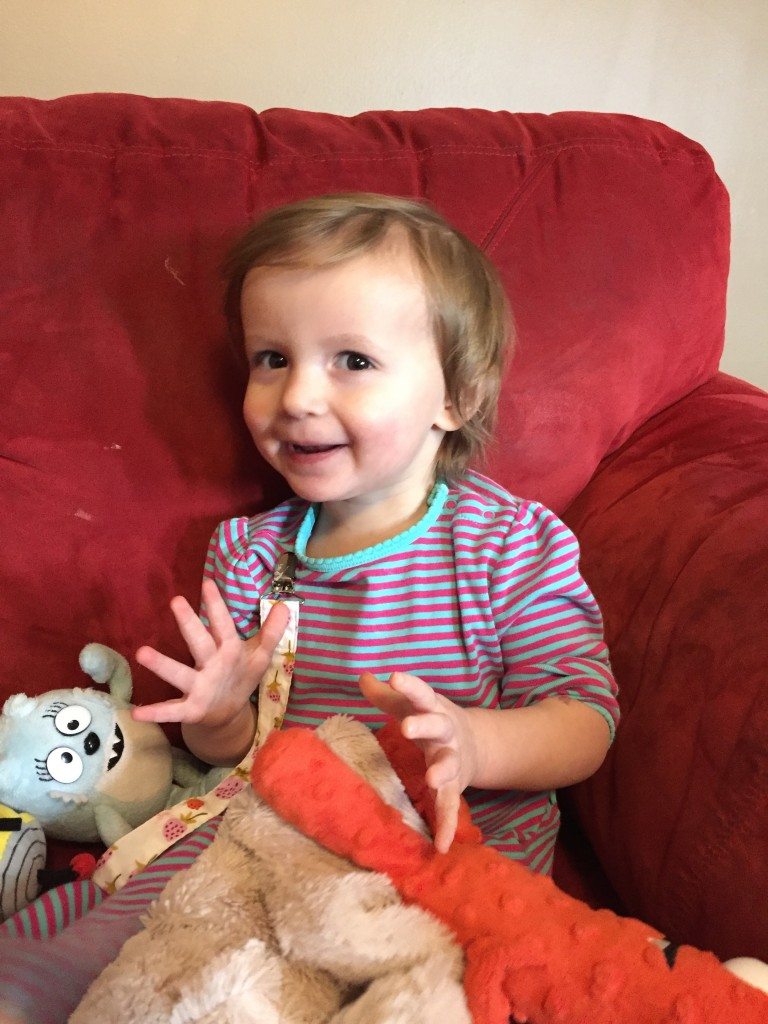 hazel's main life goal is to get into everything. here she is, acquiring a box of matches, after realizing she could climb on a speaker and reach candles and other dangerous items. (one day, she pushed a stool to the counter and began throwing eggs onto the floor. she never stops.)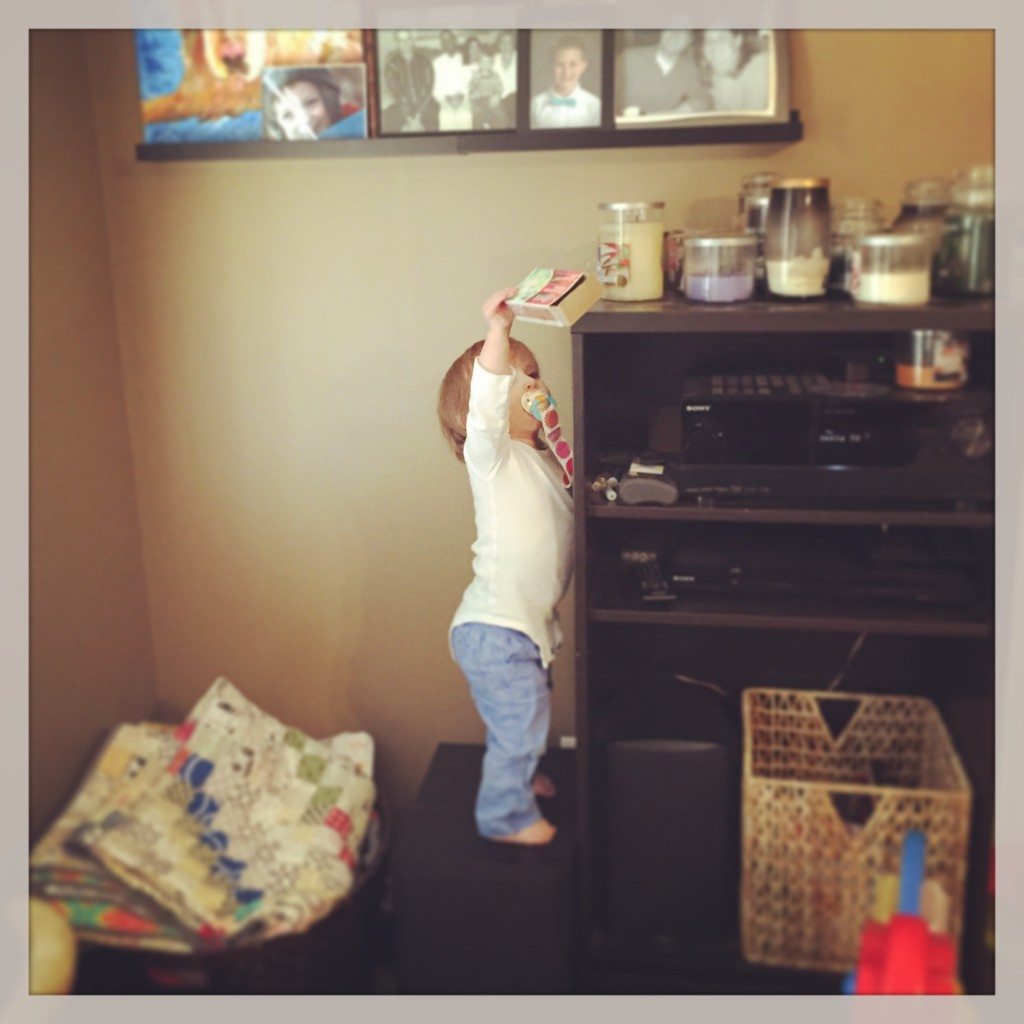 isaac and anna both created their very own harry potter paper cutouts (i'm not allowed to say dolls). they have been playing with them non-stop. at this point, they are now all crumbled and taped up. but, they press on. (also, isaac had to write "dumbledore" on the back of his likeness, so he would be reminded not to call him "vetruvius").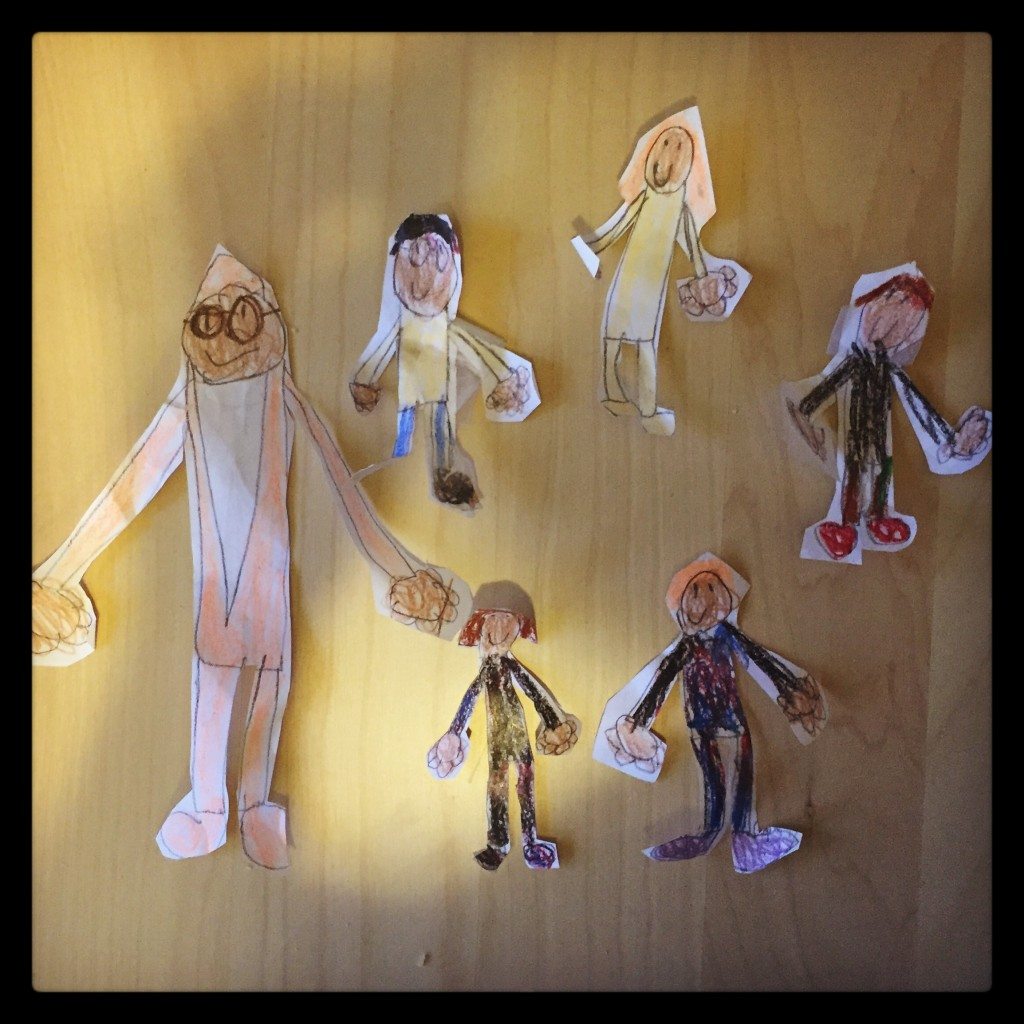 on the day after valentine's day (ha!), i picked up some heart donuts for the lid kids. they ate five total. five. crazies.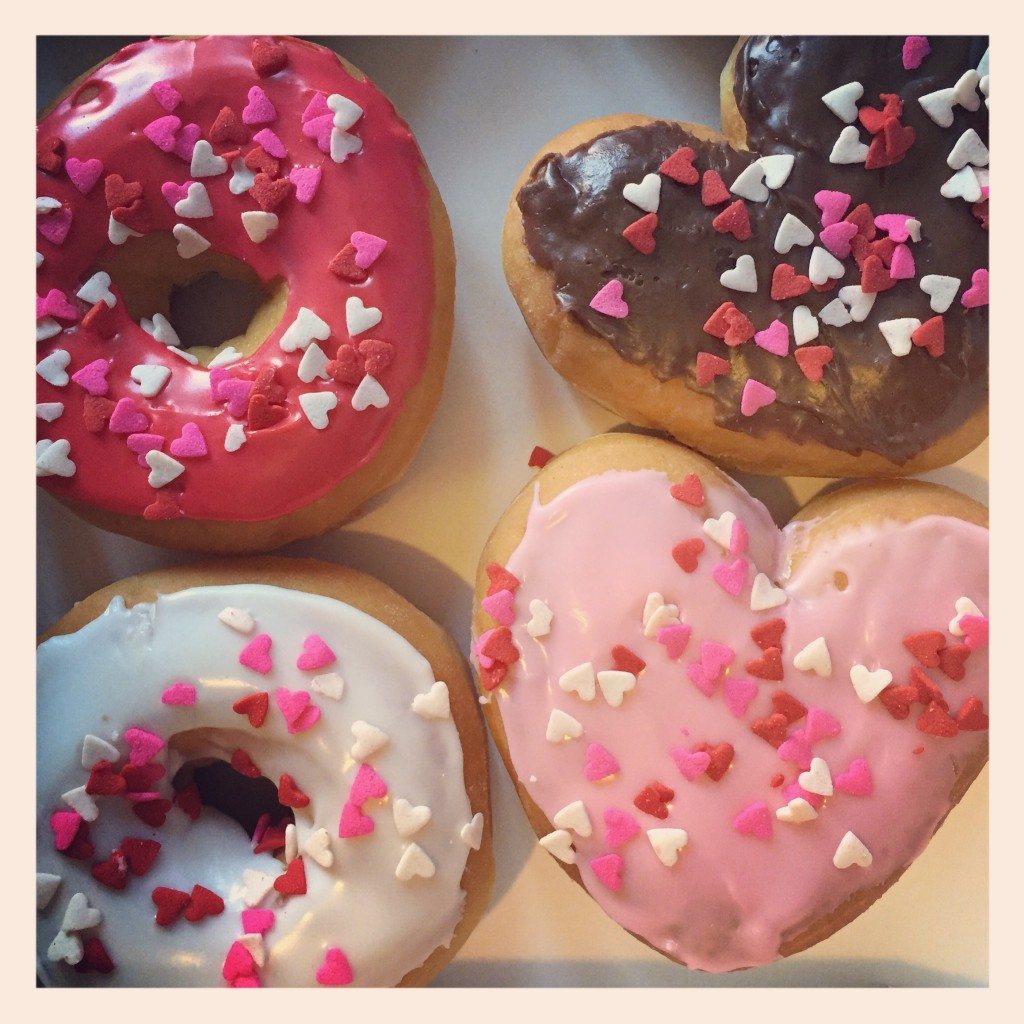 and then. it snowed.
they predicted a lot.
and school was let out early. about 5 hours before there would be a single snowflake. and then, this blizzard struck: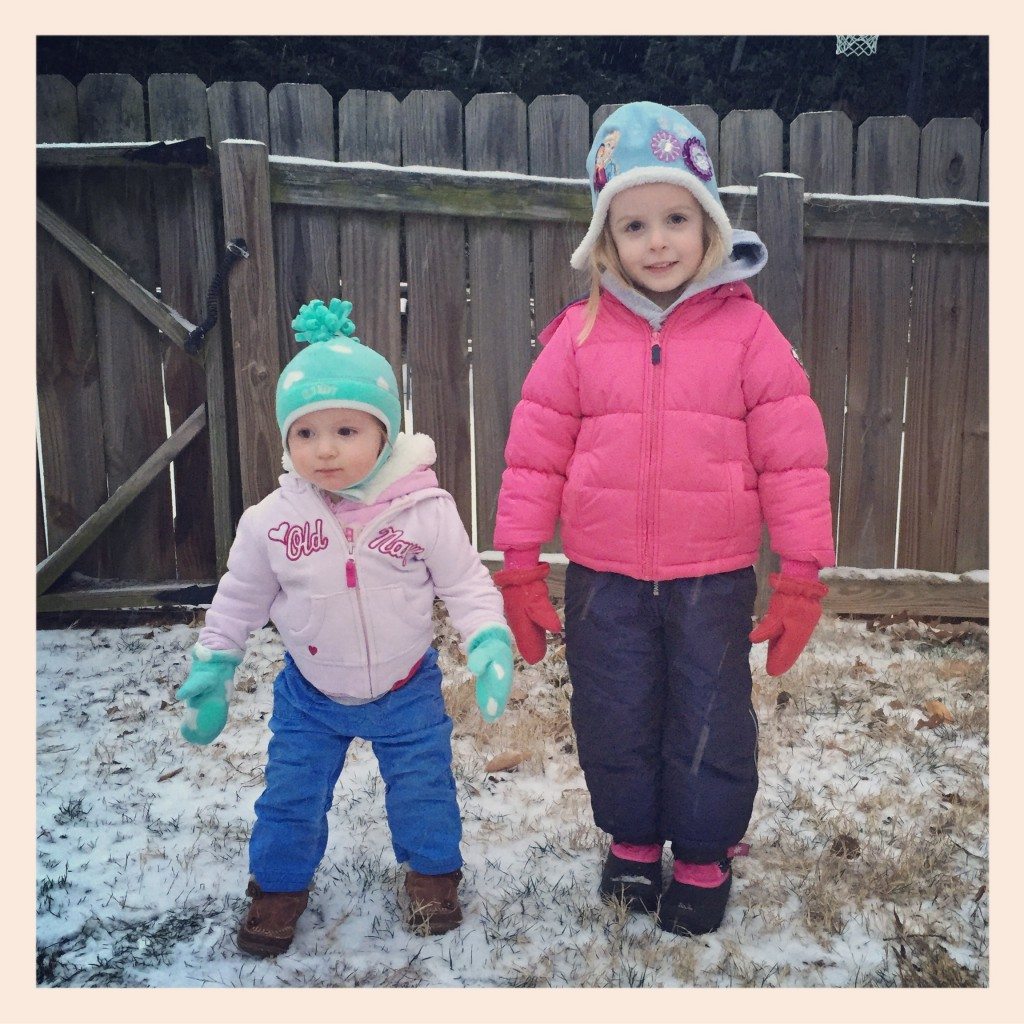 almost one whole inch. enough to shut down the middle of the state for the rest of the week. four days. no lie. (it was a wee bit icy in some spots).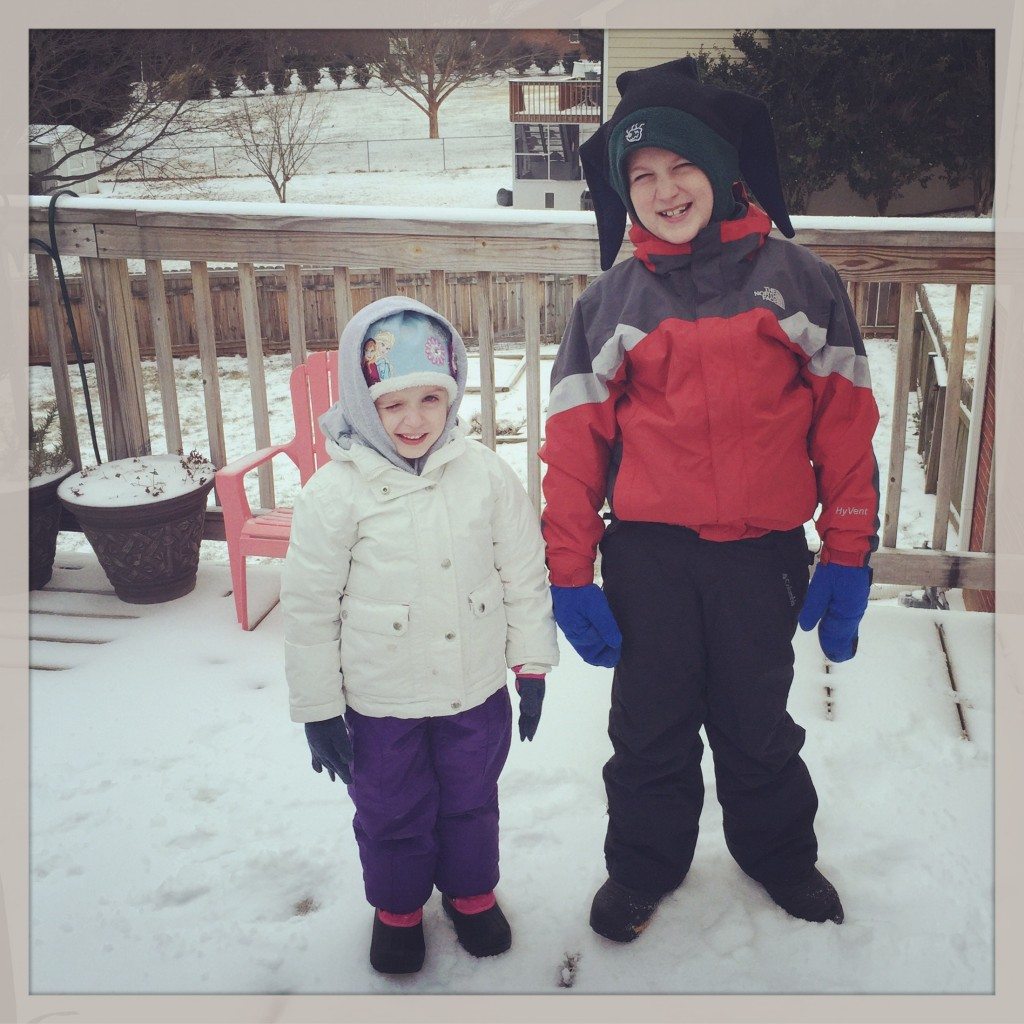 so, we did some snow day things. like watch movies. and argue and fight. and make cookies…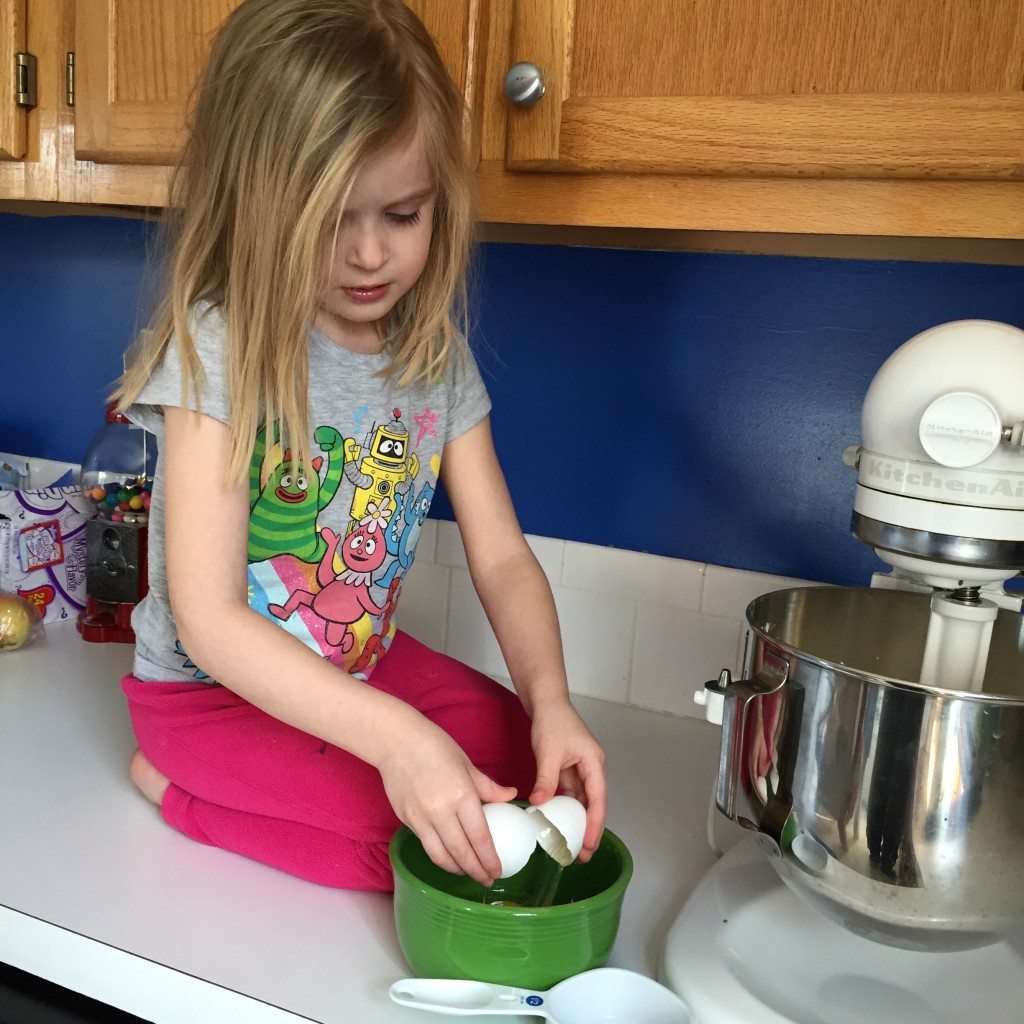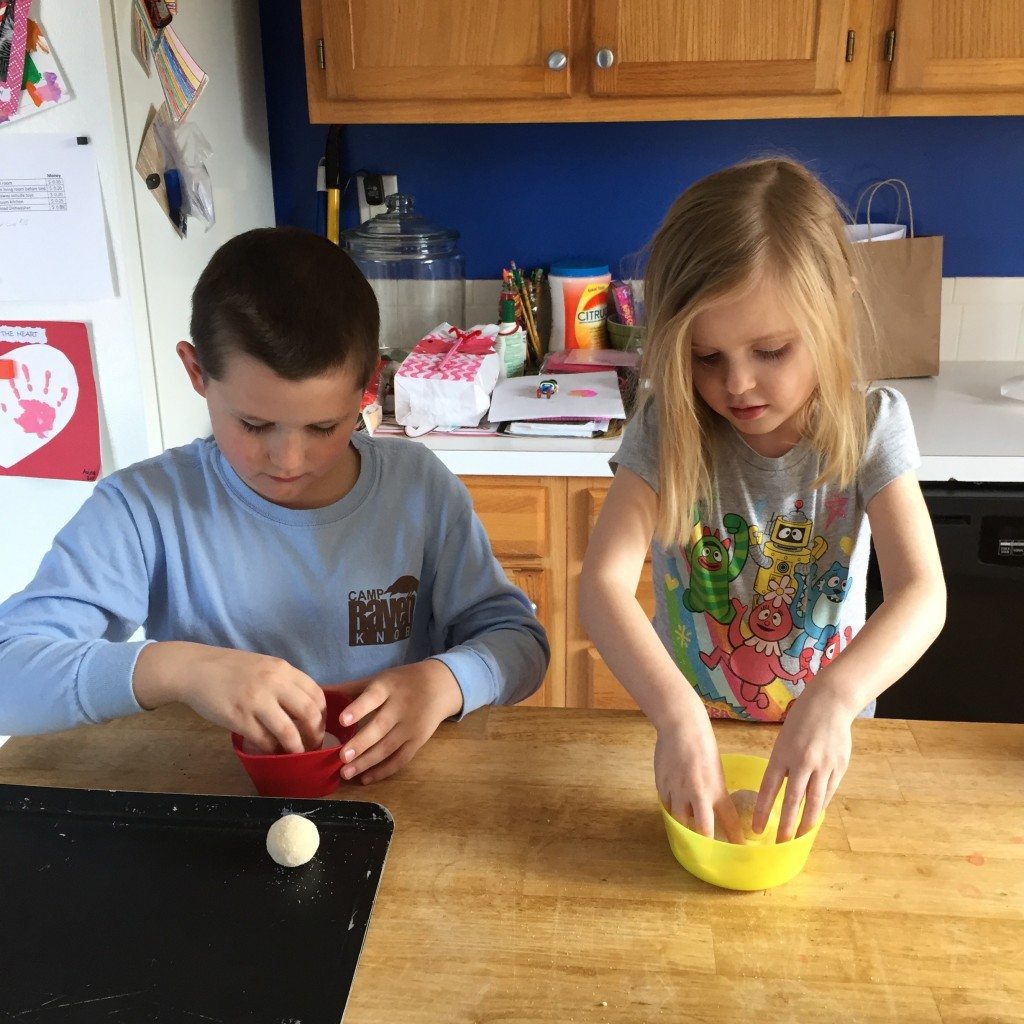 and cupcakes. 🙂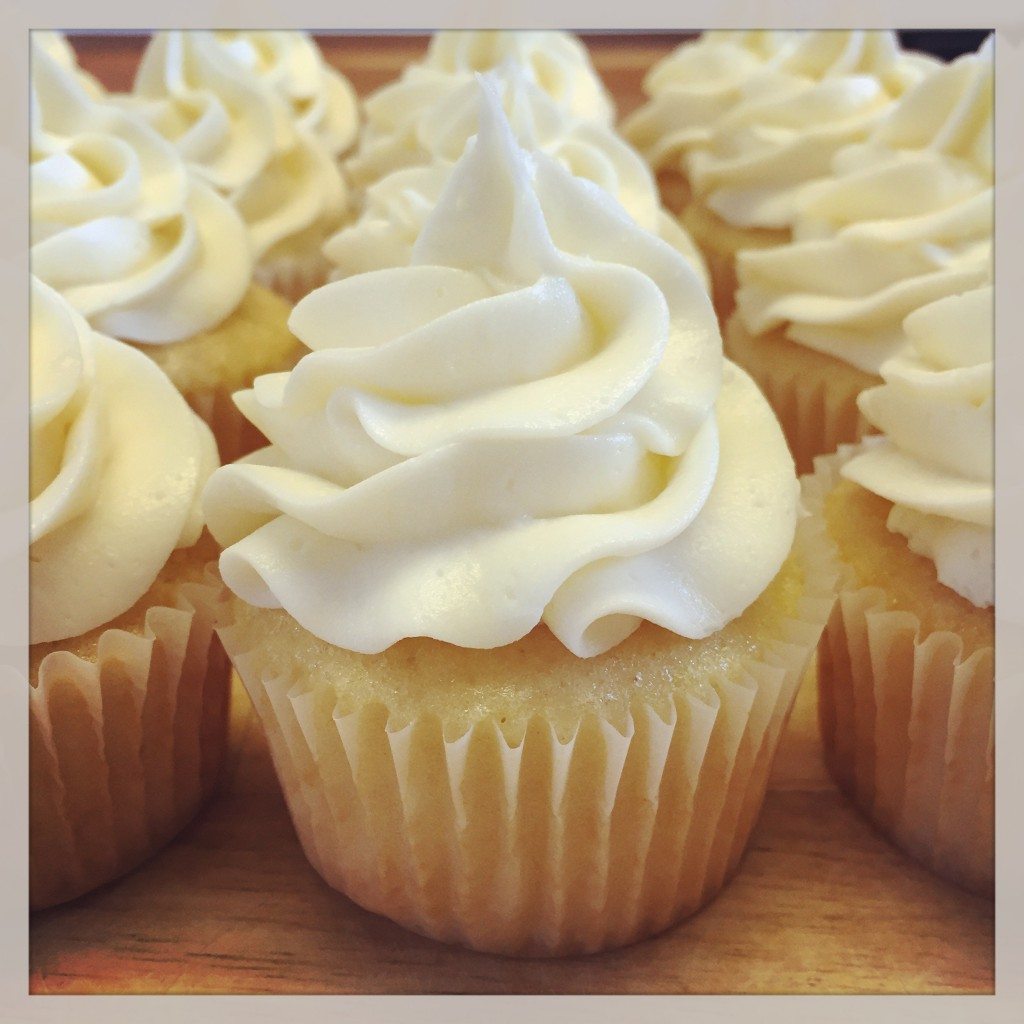 back to hazel. yay.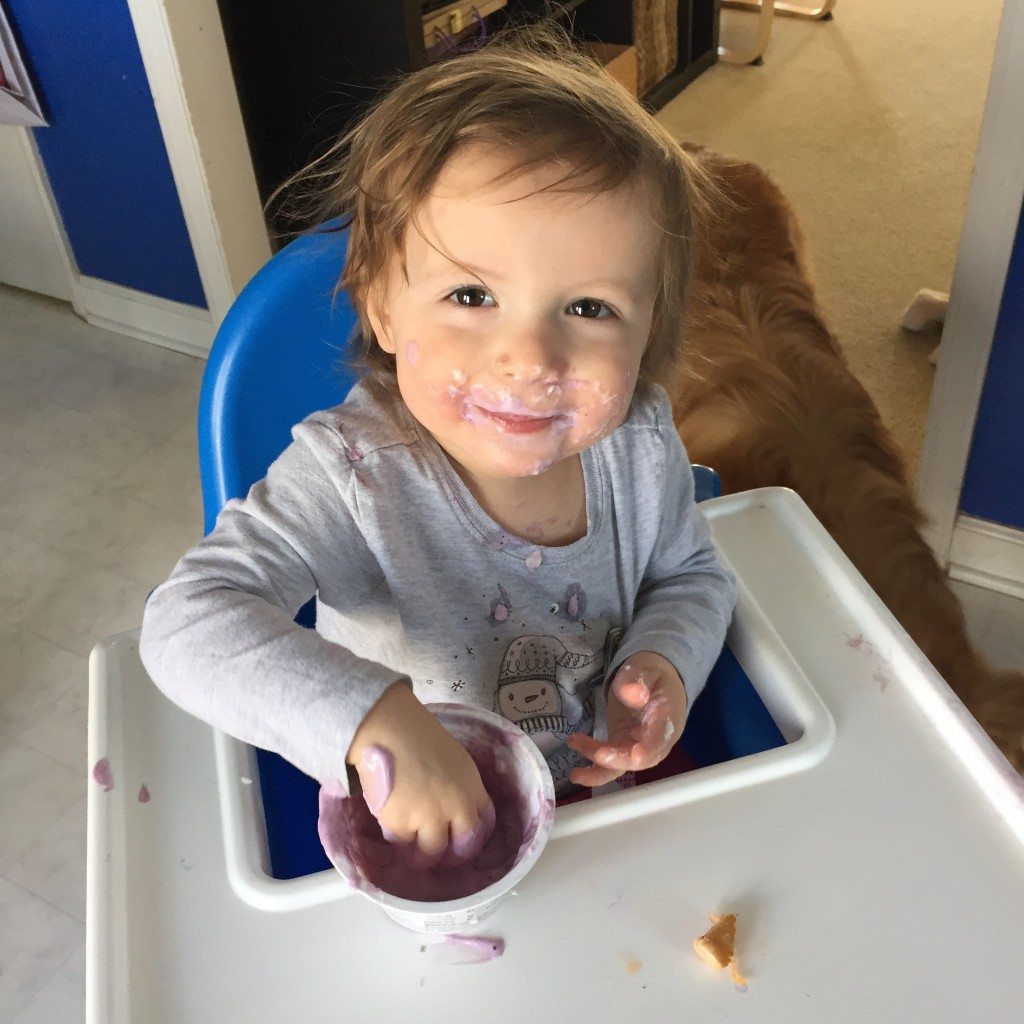 we braved the wintry mix, to meet up with our friends, the deatons and do a little tag team consignment presale shopping. i went first while she watched the SIX kids in the car. then, she went, while i took the second shift in the car. by my turn, they were over being crammed in a metal box with just some goldfish and toy story. but, hazel and sully were super cute and fun in the front seat. (it was the rest of the kids that were a bit on the disastrous side).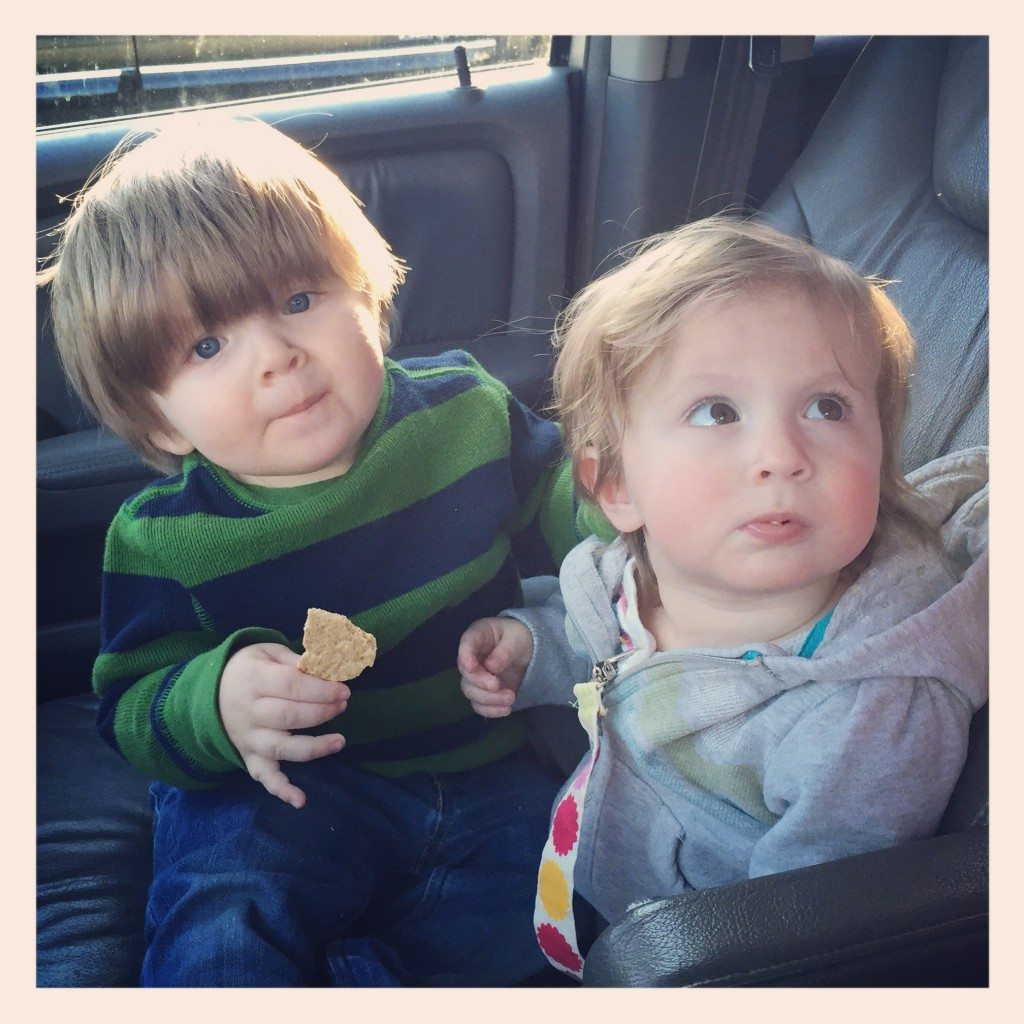 before i went to the sale, i went through all of anna's old clothes to see what i might need for hazel. they are opposite seasons, so there's a few little gaps here and there. BUT, while doing so, i came across anna's yo gabba jammies and busted them out for hazel. she was soooooo excited.

after being "snowed in" for 4 straight days, we took the kids to chuck e. cheese. so did the rest of winston-salem.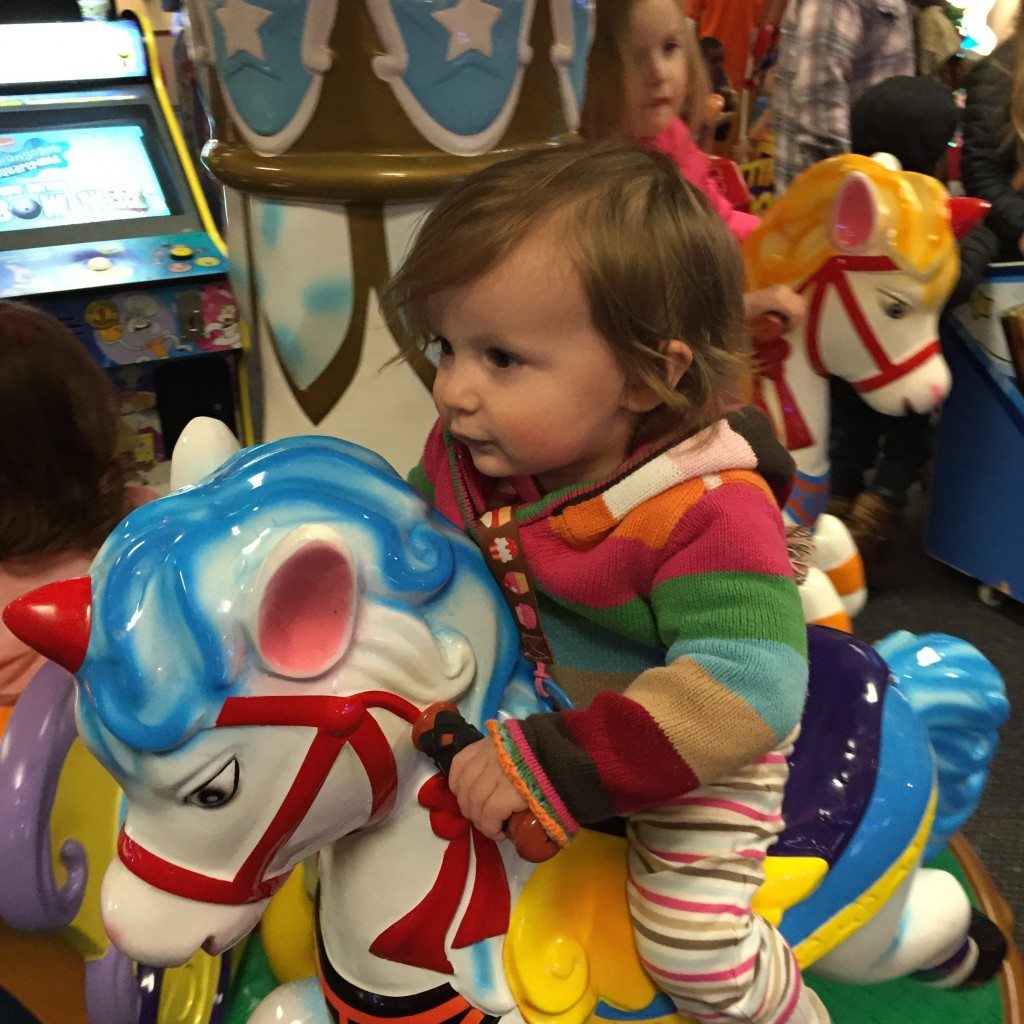 i was on anna and hazel duty most of the night. i barely saw isaac and derek. and chasing hazel through a crowded chuck e. cheese is stress inducing. i just kept plopping her on rides near whatever anna was doing.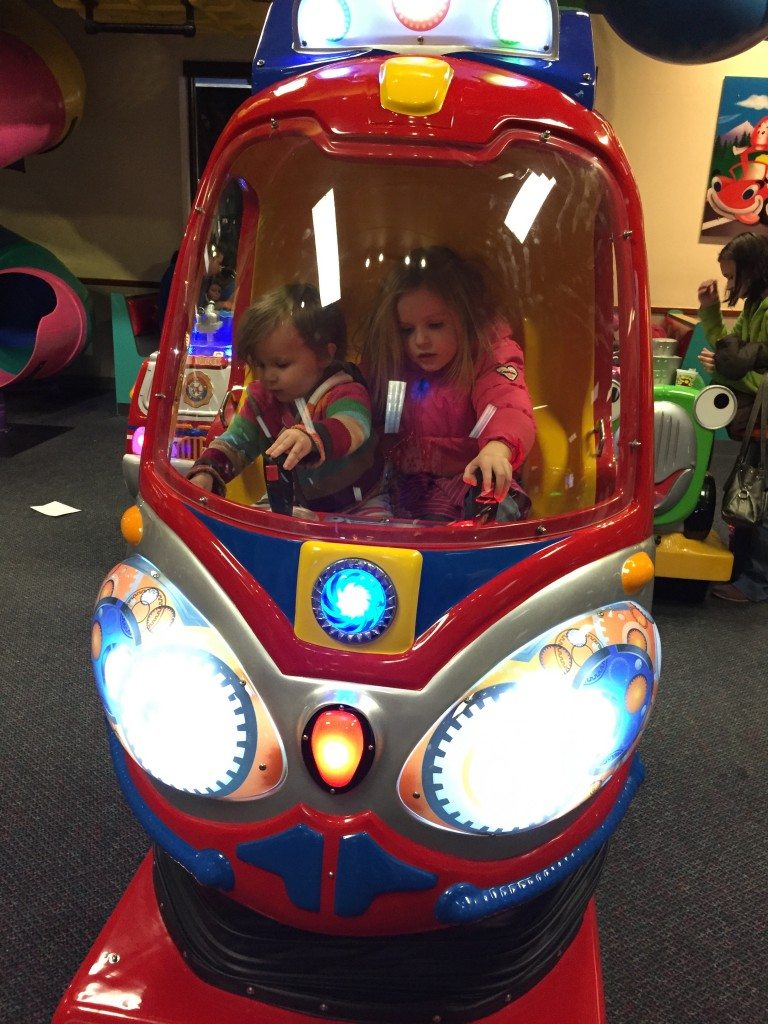 hazel life. always.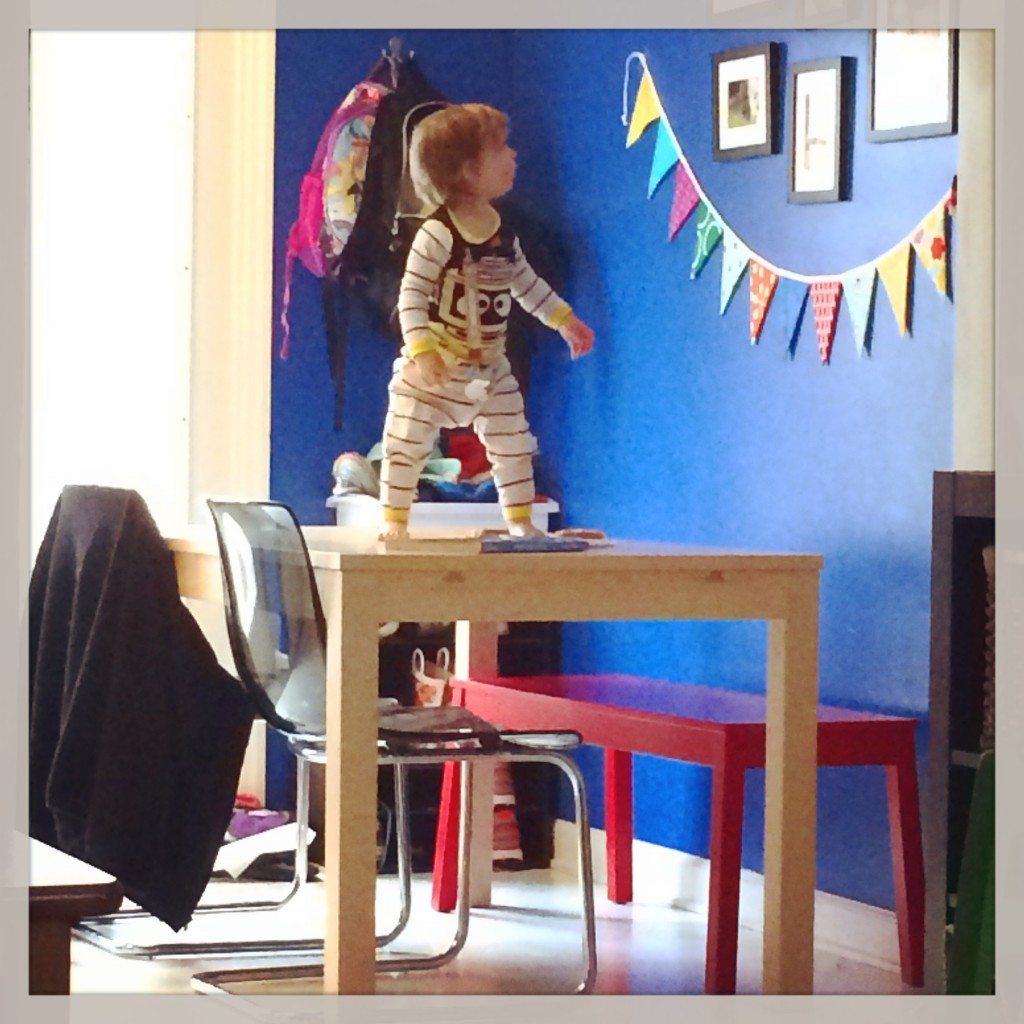 she thinks she's big enough to sit on the bench.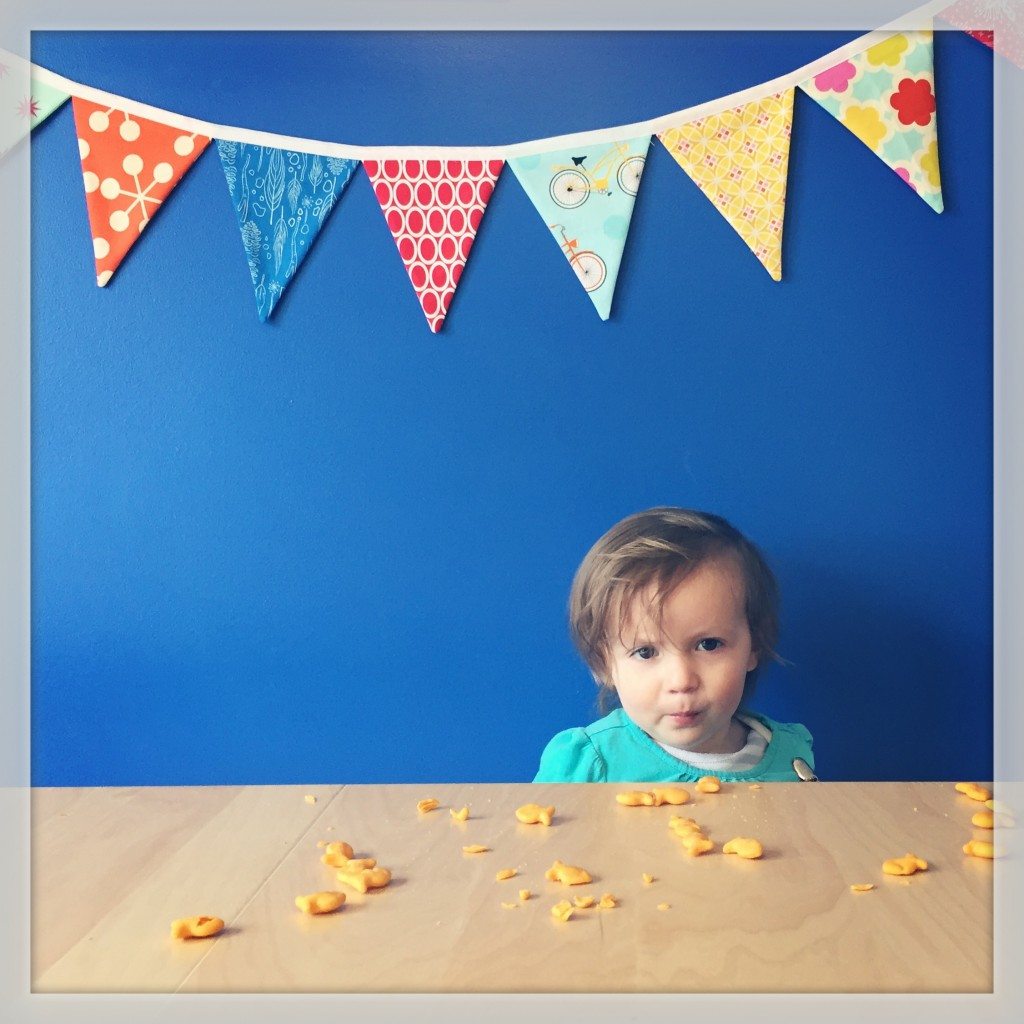 on monday. there was school again. glorious.
on tuesday. there were some surprise snowflakes, so school was canceled again.
and then they were back on wednesday. glorious.
this is hazel at the bus stop. see how happy she is? it's because both kids had school that day. i'm sure of it.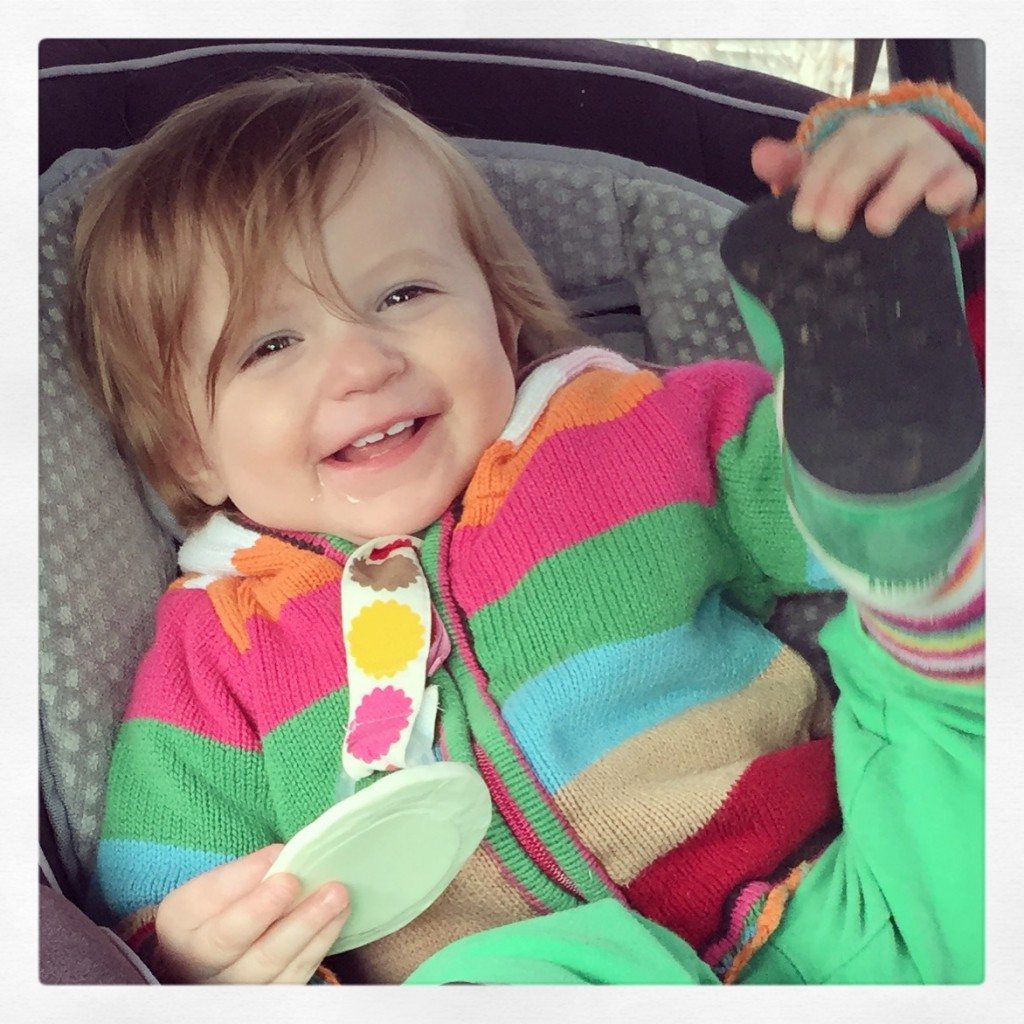 even though i knew there was more snow coming, i'm a mean mom and i made ike do his homework. he was writing sentences with his spelling words and i let him look them up on the ipad when he doesn't know them. when he was done, i check his sentences, and this is what he wrote for "modest". so proud.


and then. overnight. the second blizzard in two weeks struck. to be fair. this one was maybe five inches? it was pretty. and i get why school was canceled this time.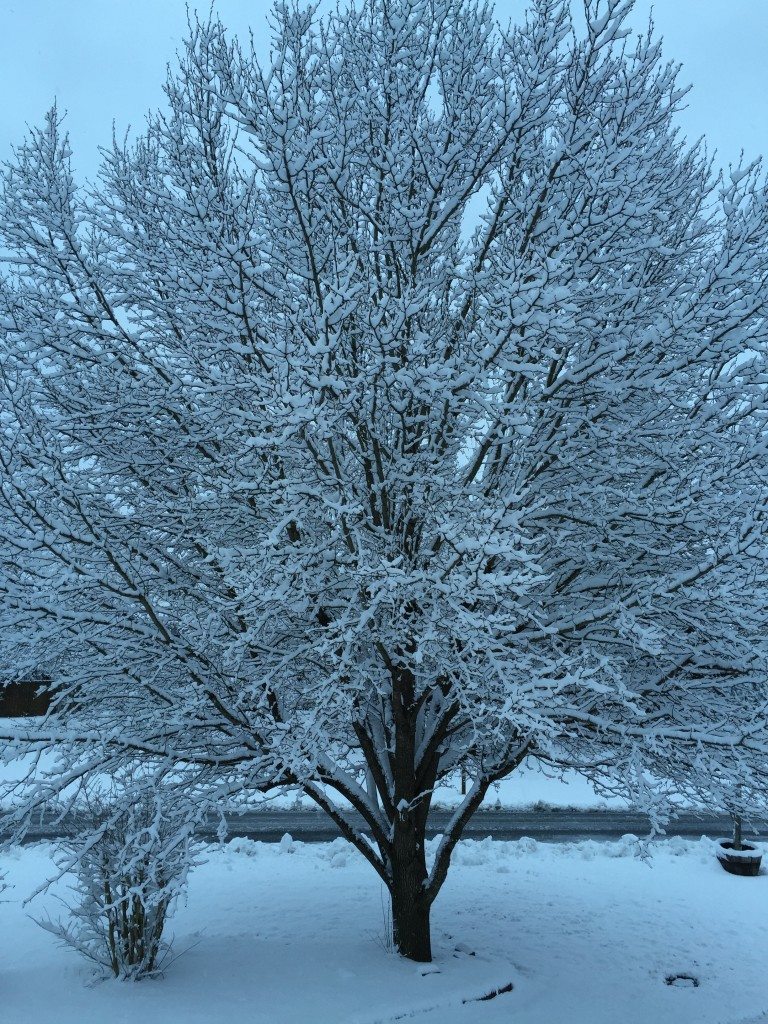 unlike the week before, where the snow was powdery and not kid friendly, this was heavy, wet, good packing snow. the kids headed out first thing.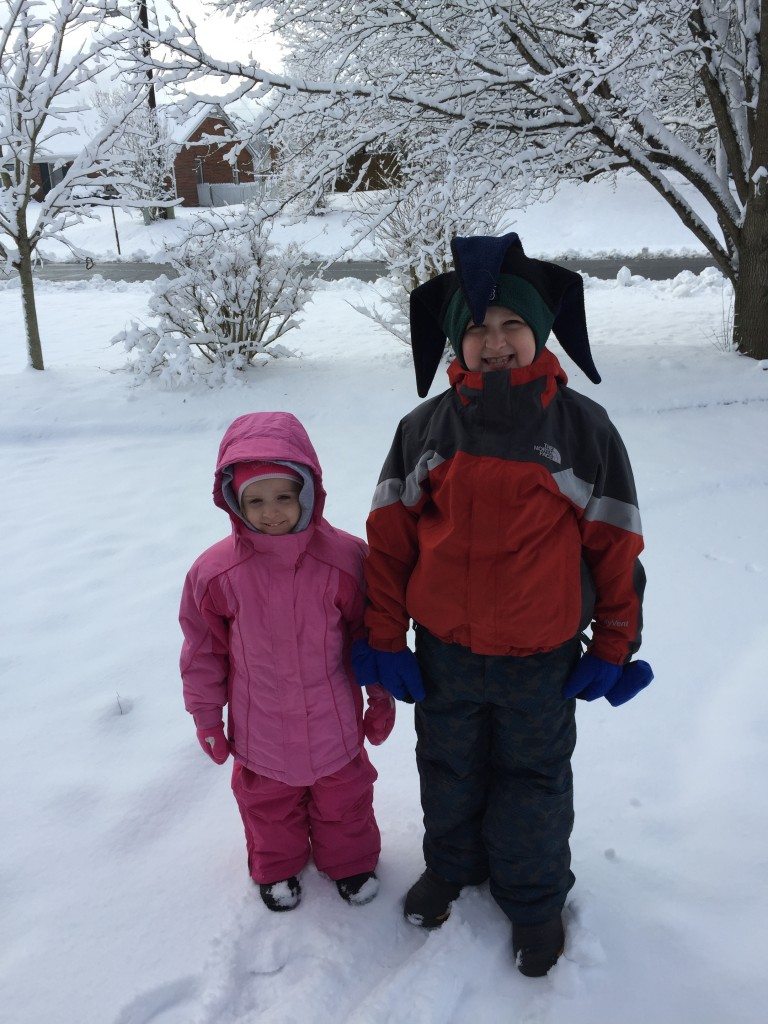 hazel doesn't have any snow clothes, so she and lucy were left behind to watch. they were sad.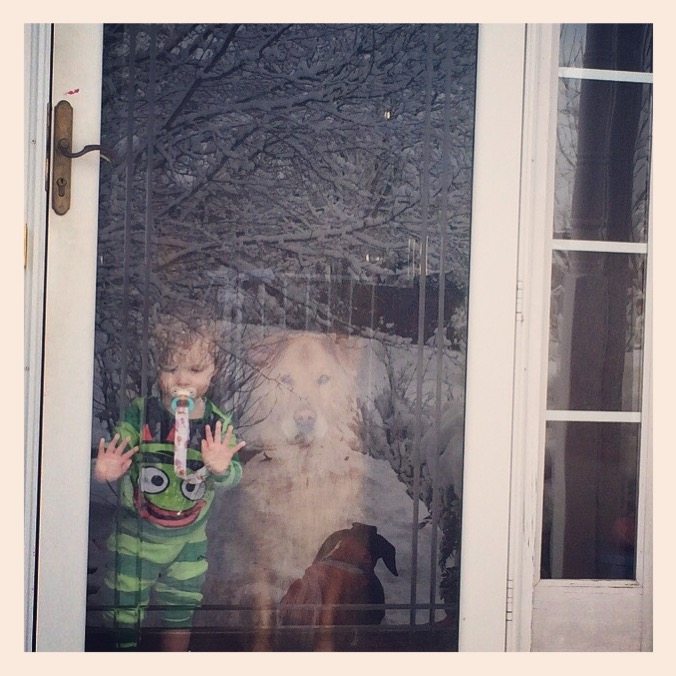 derek helped them build this massive igloo. isaac had already come in at this point. anna stayed out for hours.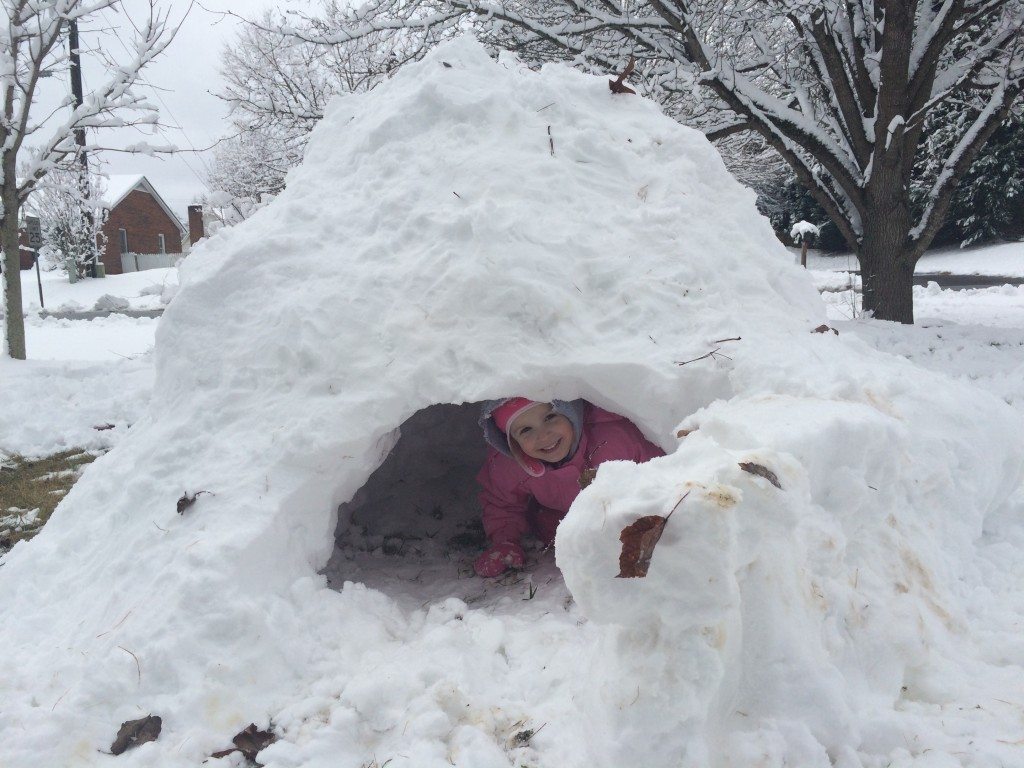 and then. there was no school on thursday or friday.
i do not know why.
i'm pretty sympathetic to the south's lack of ability to tend to the winter weather conditions. but this year has been a tad overboard for me. mostly because we will be making up the days until july, i think.
anyhoooo. on friday, derek took isaac to richmond for a friend's wedding and to spend some quality time with isaac (who has had a rough couple of weeks, no doubt do to the lack of structure because of snow day mania). so, it was just me and the girlies. i tried to get them in matchy jammies for a cute "girls night" pic. but hazel was uncooperative. this was the best out of about 30 pics.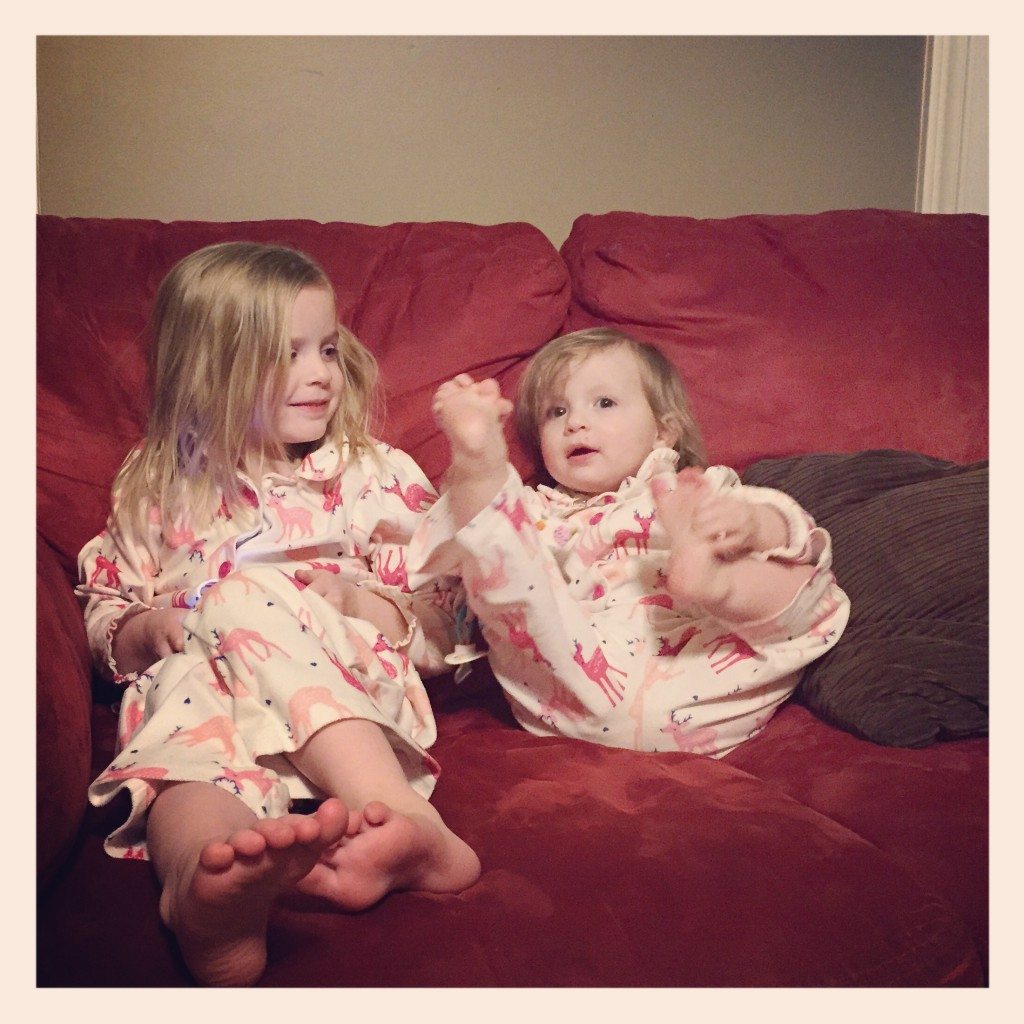 yesterday, we went to the birthday party of one of anna's classmates. joshua. she talks about him all the time and selected this particular dress "because it's a boy color". it was a mad science themed party so they got to see some fire and smoke and make some goopy stuff…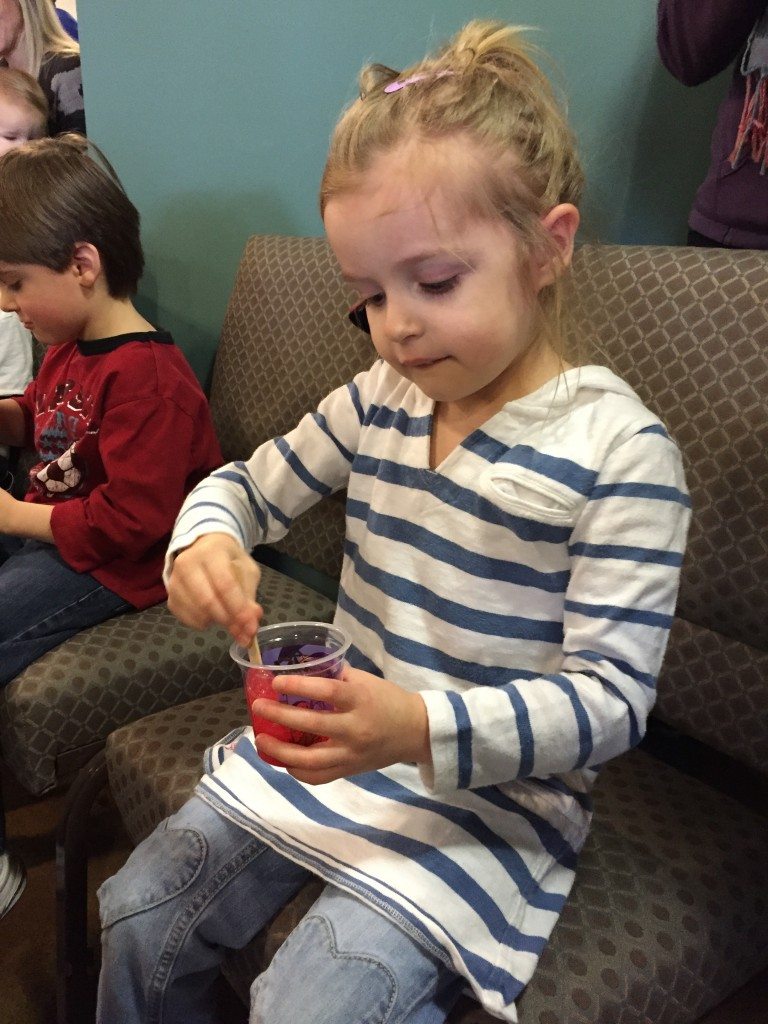 despite telling me that she thought she'd be ok being dropped off, she teared up when i started to leave, so hazel and i stuck around for the whole long party. hazel didn't mind, because she got cheese puffs and pizza and cake. fat and happy.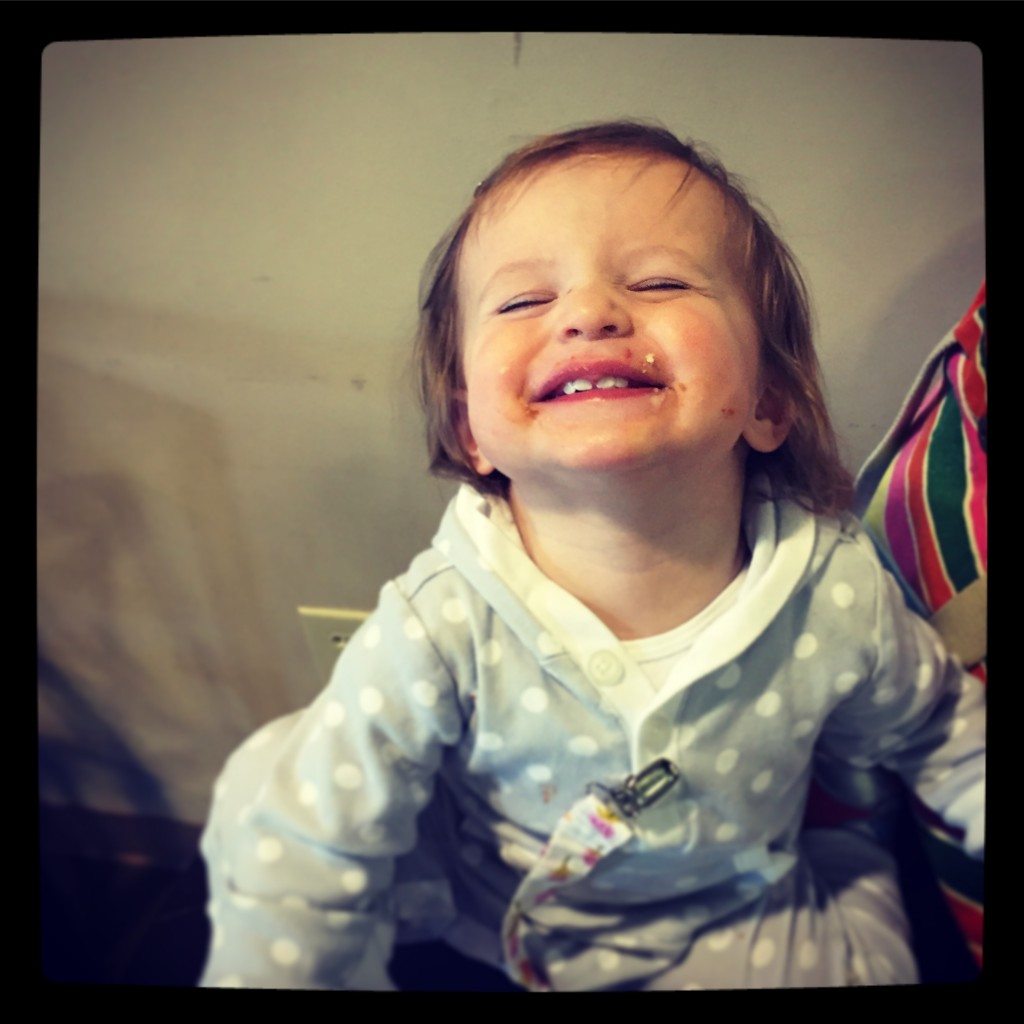 after the party, my quilty friend jen rolled in with her daughter and she and anna played with some playdoh. it was so fun to not have older bossy brothers around. 🙂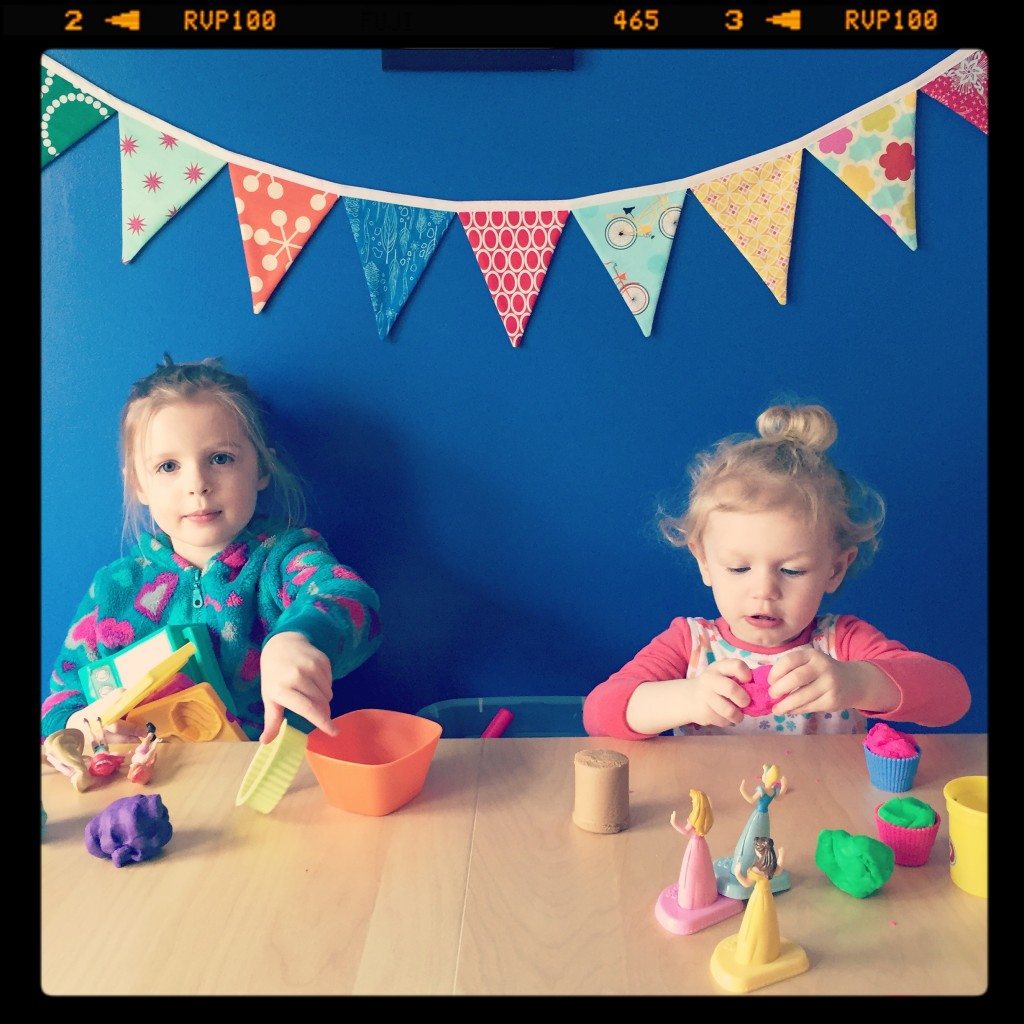 and that's that. february. in a nutshell. a really big nutshell.
a little crazy.
on to march…