so. a little background first.
the trip i took to florida with the girls last month was supposed to also have a trip to disney and universal tacked on. as we planned, it just wasn't looking like the best financial decision. and the logistics of it all weren't coming together as wonderfully as we had originally hoped. so, we chatted with the kids and negotiated a consolation prize. they said they would rather go to ny to see my parents (a trip which we would likely do anyways) and isaac wanted a voldemort wand and anna wanted a princess at her birthday.
so. i ordered an elsa.
and then proceeded to plan a frozen wonderland extravaganza….
she has wanted elsa's coronation dress FOREVER. so, that was our gift to her. testing out the photobooth/backdrop for elsa.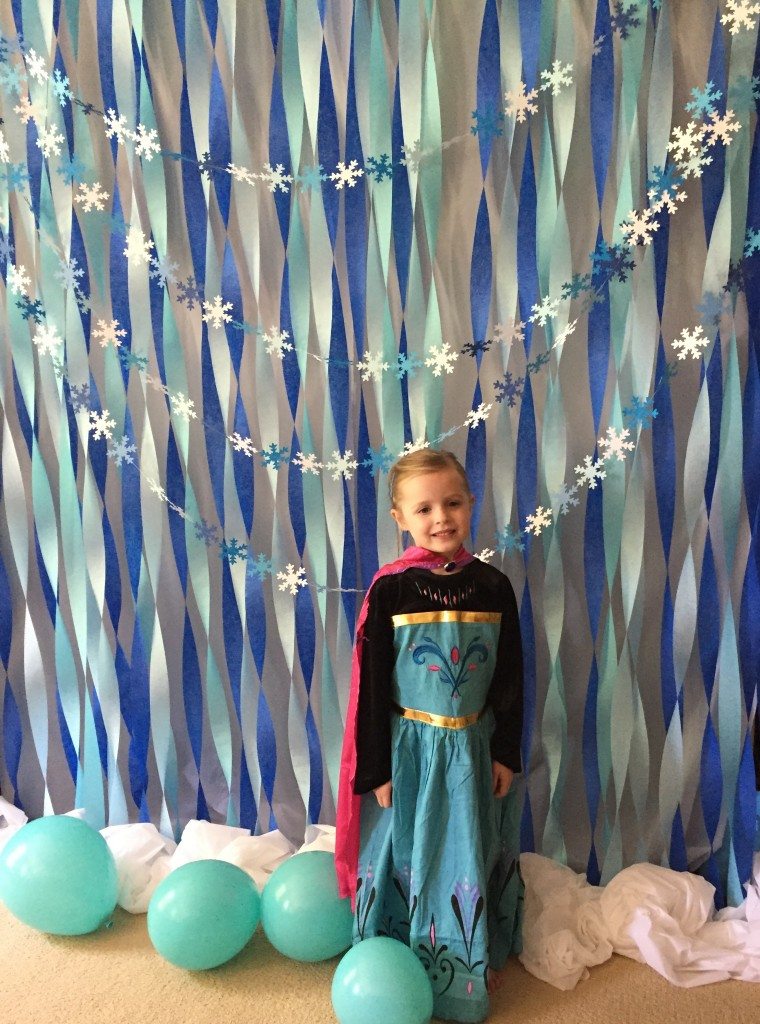 the cake table. special thanks to derek for streamer assembly contributions. i made miles and miles of that snowflake garland and i couldn't be happier with how it looked. the table skirt. i will never do that again.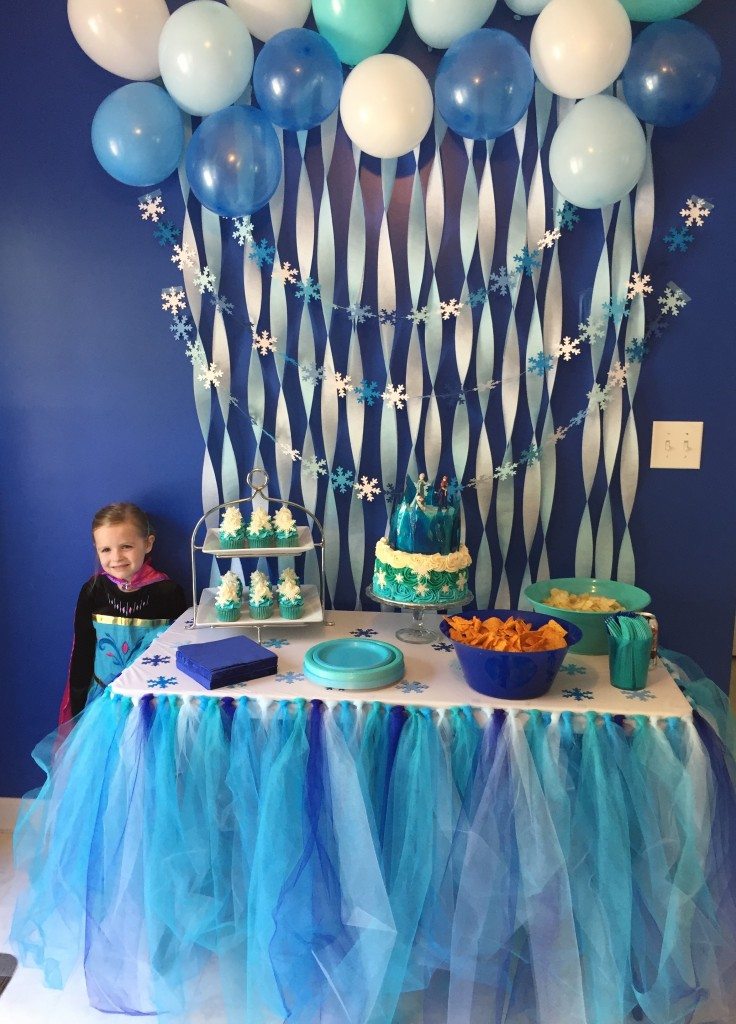 hazel knew she wanted to get her hands on that cake.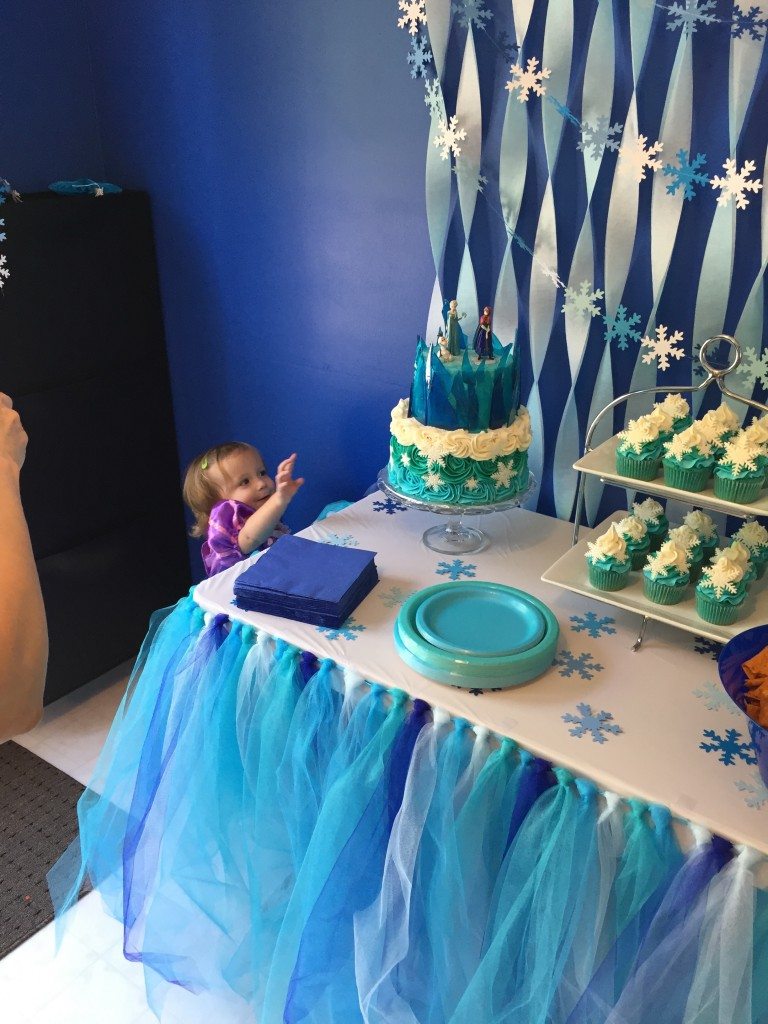 close up of the cake. (i'll dedicate another post to the cake and cupcakes, don't worry). by party time, it was a little saggy.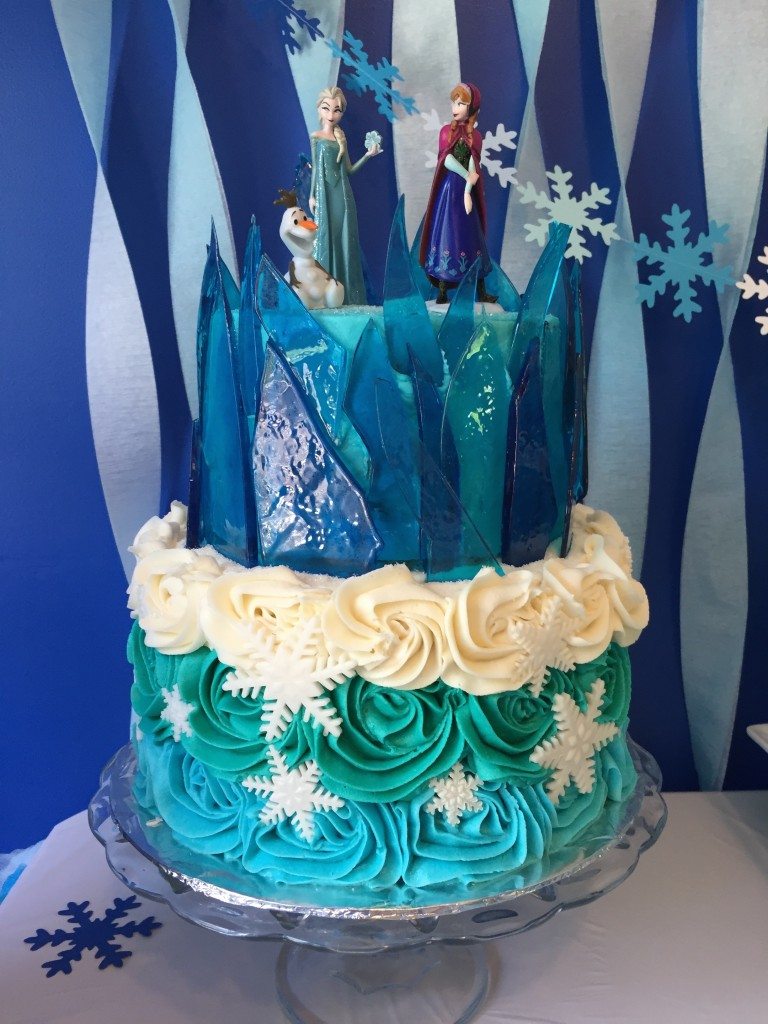 the first bit of the party was getting nails done by the lovely and talented natalie p.

then, i had a little wand making craft, involving hot glue and a lot of grownup assistance. but, i think it went well, and the girls assembled for a group wand pic. hazel/rapunzel was not interested in photo ops.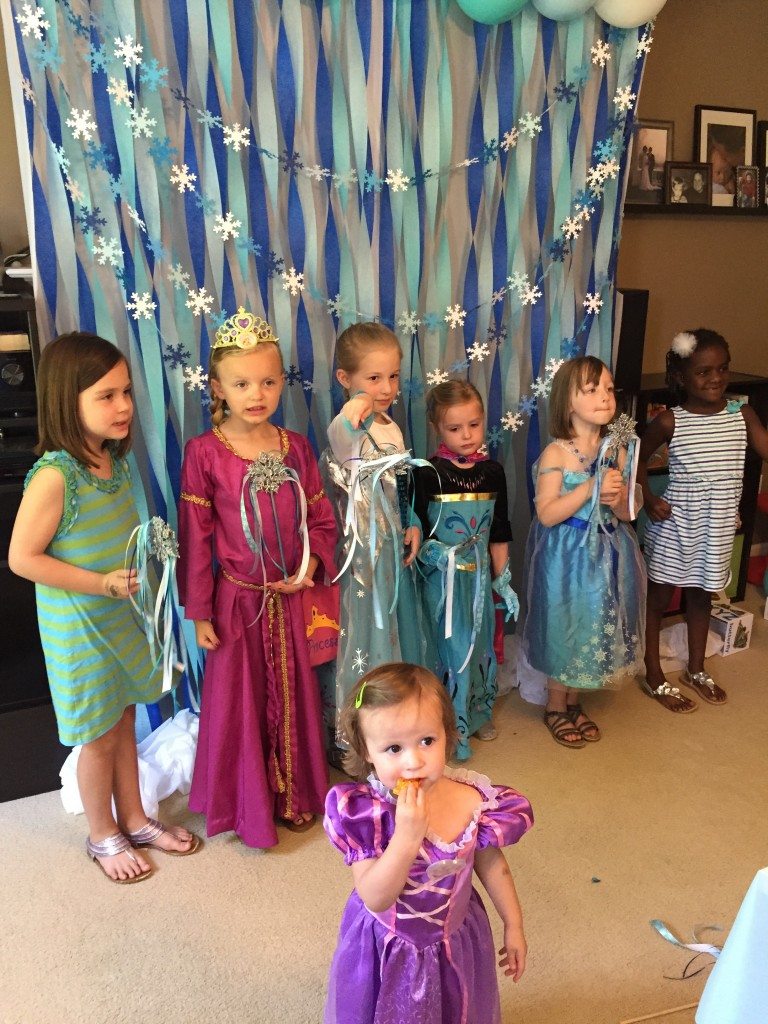 another annababy pic, while we waited for the main event…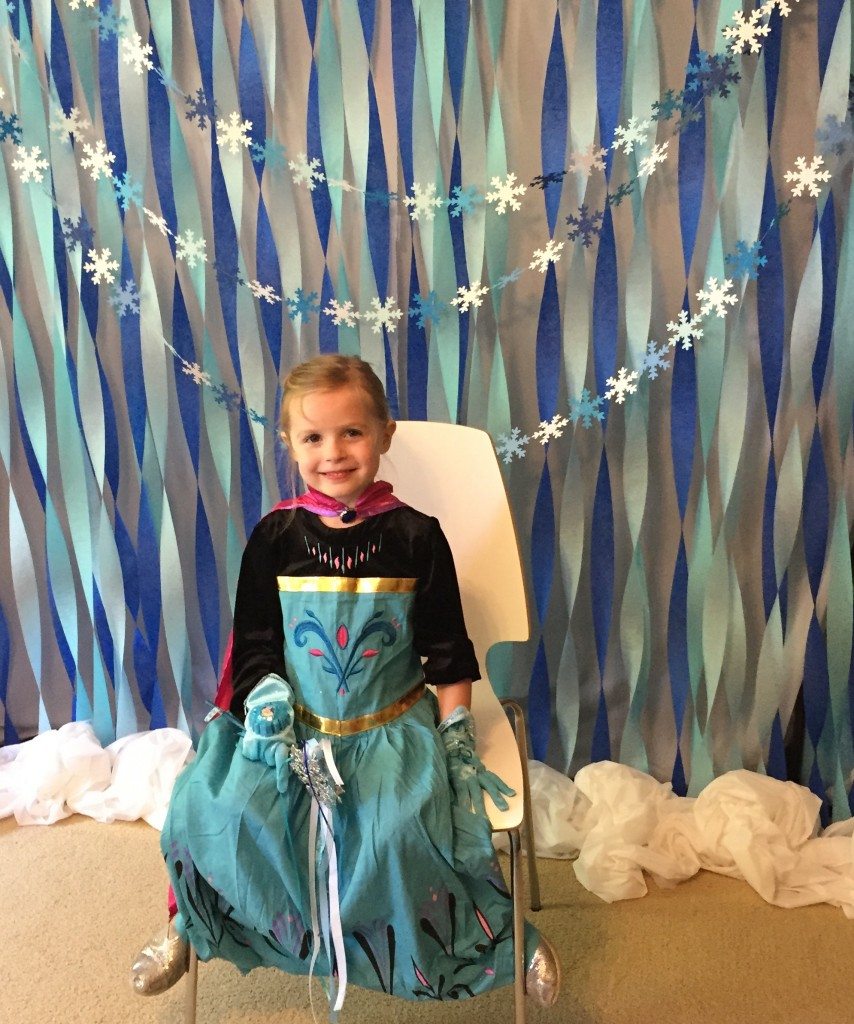 when we received the text that our princess(es) arrived, we rushed out to the step. we hadn't told our anna that princess anna would also be coming, so she was so surprised and excited. (a couple of days ago, the princess party people called and asked if i would mind if they sent a free princess-anna-in-training. um. duh. no.)

this face: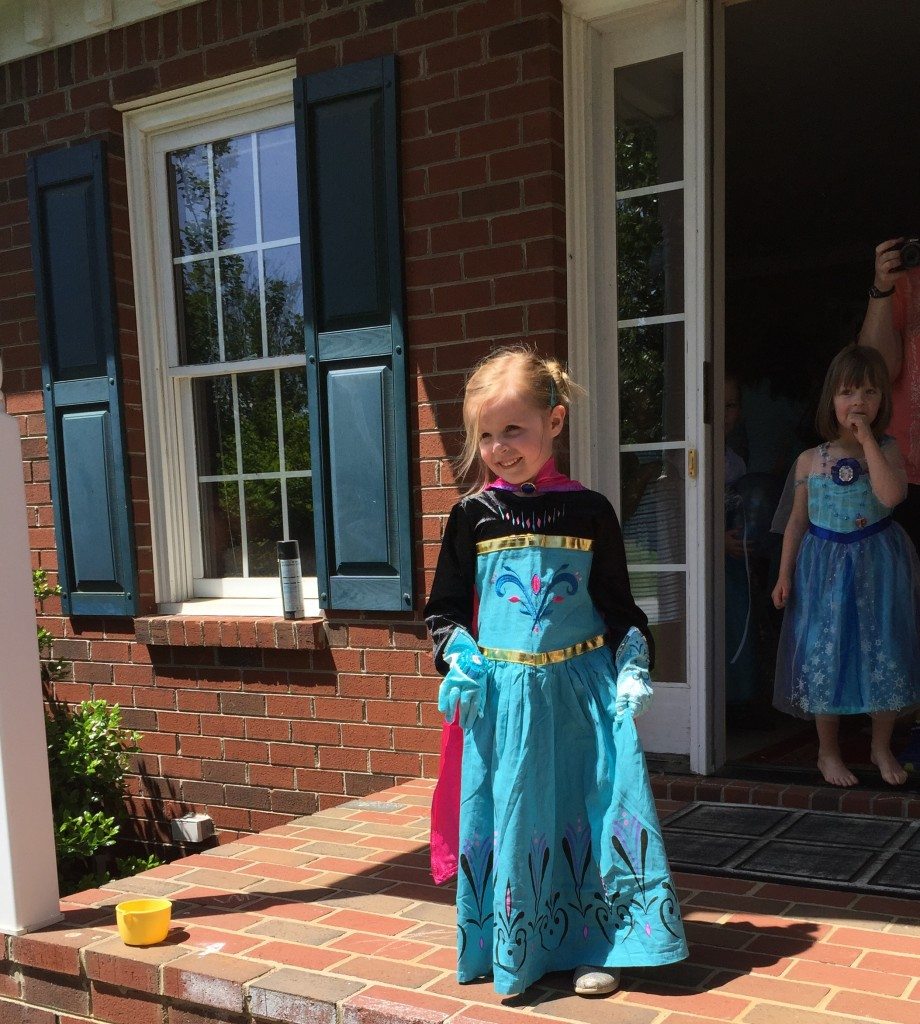 the meet and greet. my anna was in awe and speechless. the princesses were so great. they never broke character, even when they were talking to each other or me.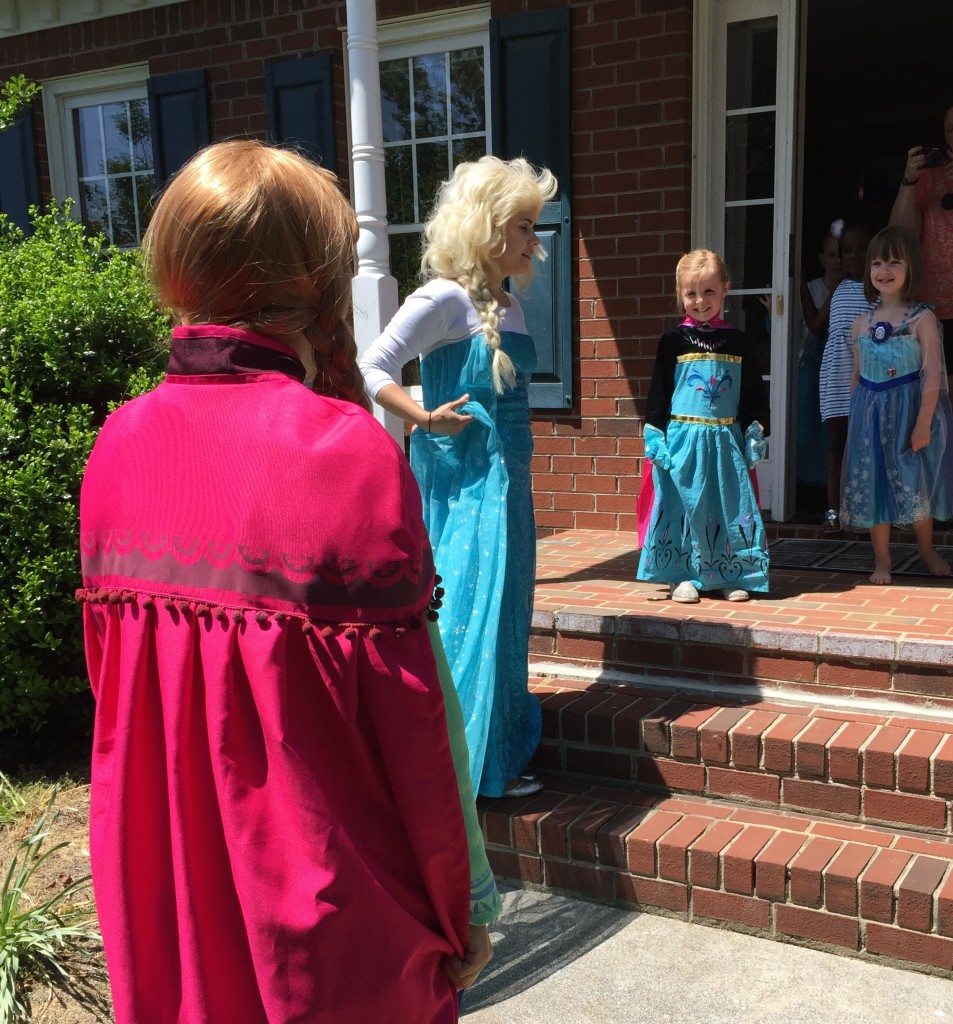 the princesses came right in and elsa settled in for story time. the kids were mesmerized.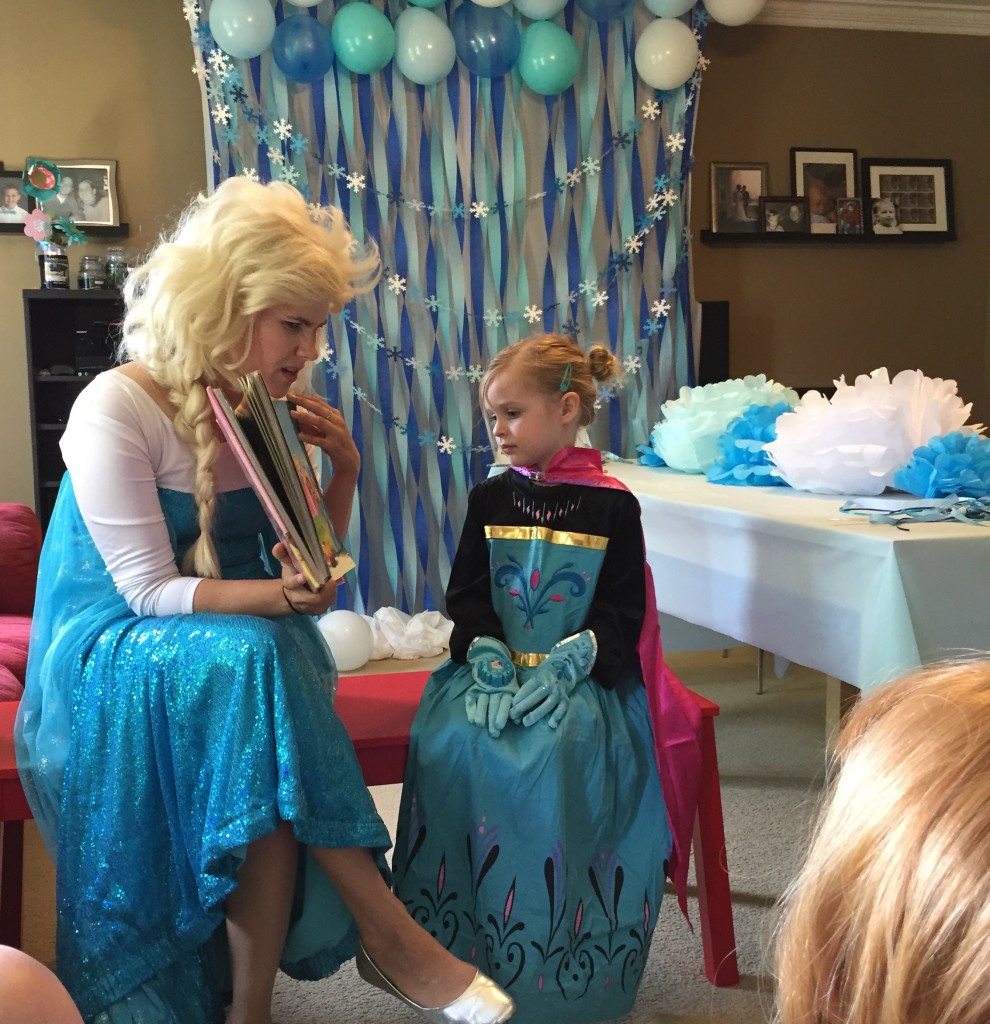 after stories, there was a good bit of dancing and sing-alongs.

and then. the photoshoot. all the party kiddos. minus one, who was a little nervous about real princesses.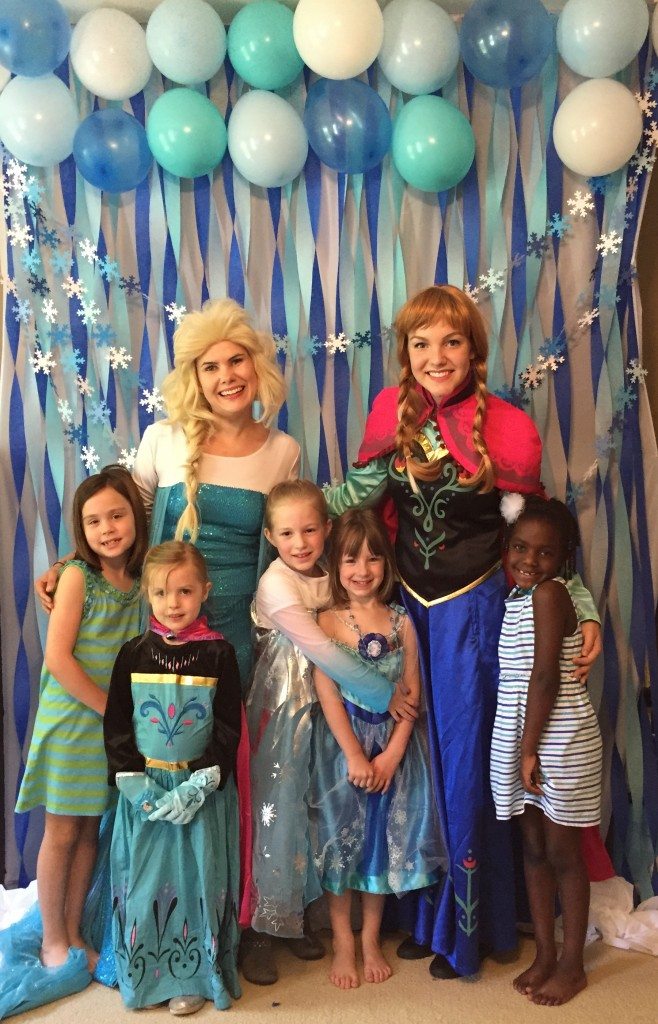 hazel, who had a wardrobe change from rapunzel to olaf, joined in the pics. minus the olaf head. this was non-negotiable.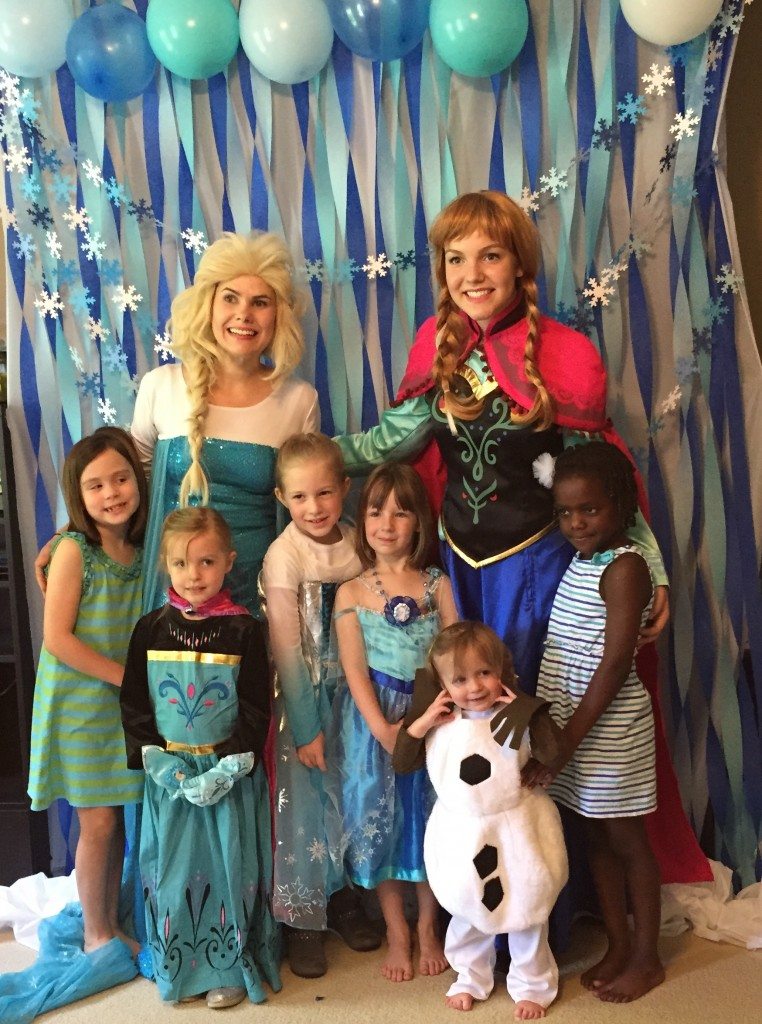 derek captured this olaf-elsa moment.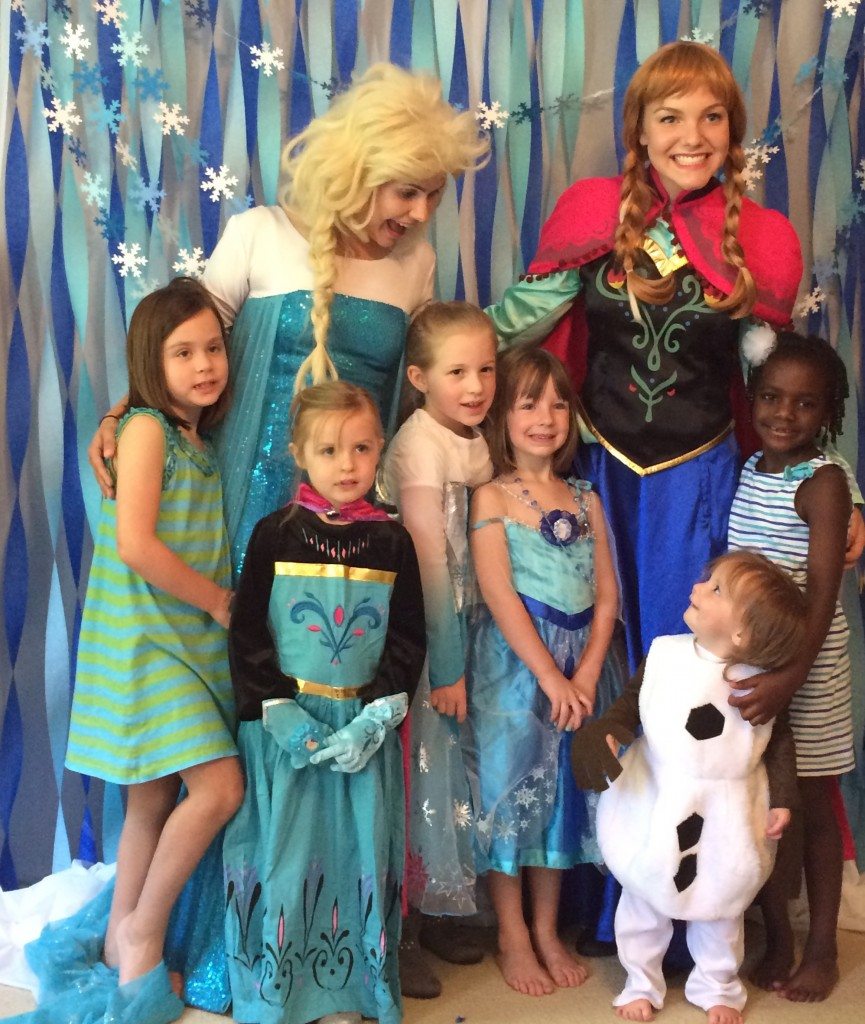 and my kiddo, with her heroes.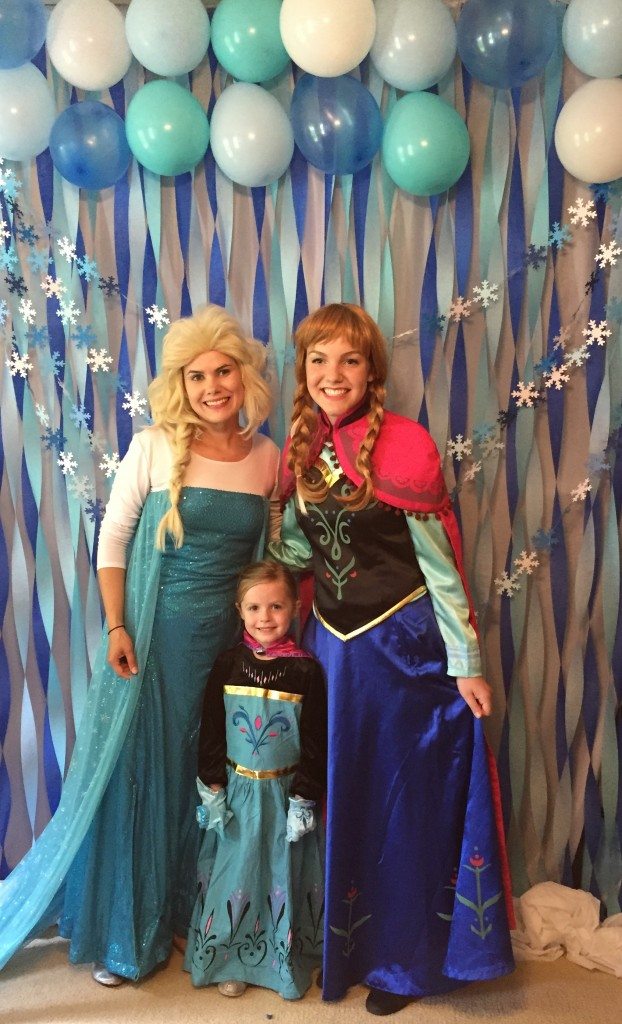 they practiced some cool ice moves.

i think if she died at this exact moment, she would have no regrets in life.

sisters with the sisters. (isaac was around for the party, and you might spot him in the background of some of the pics, but he wanted nothing to do with actually participating).

i don't know what's happening here, but anna's face is just sheer joy.

after the photos, the princesses busted out a tea party with real tea cups and "melted kristoff ice tea" (water).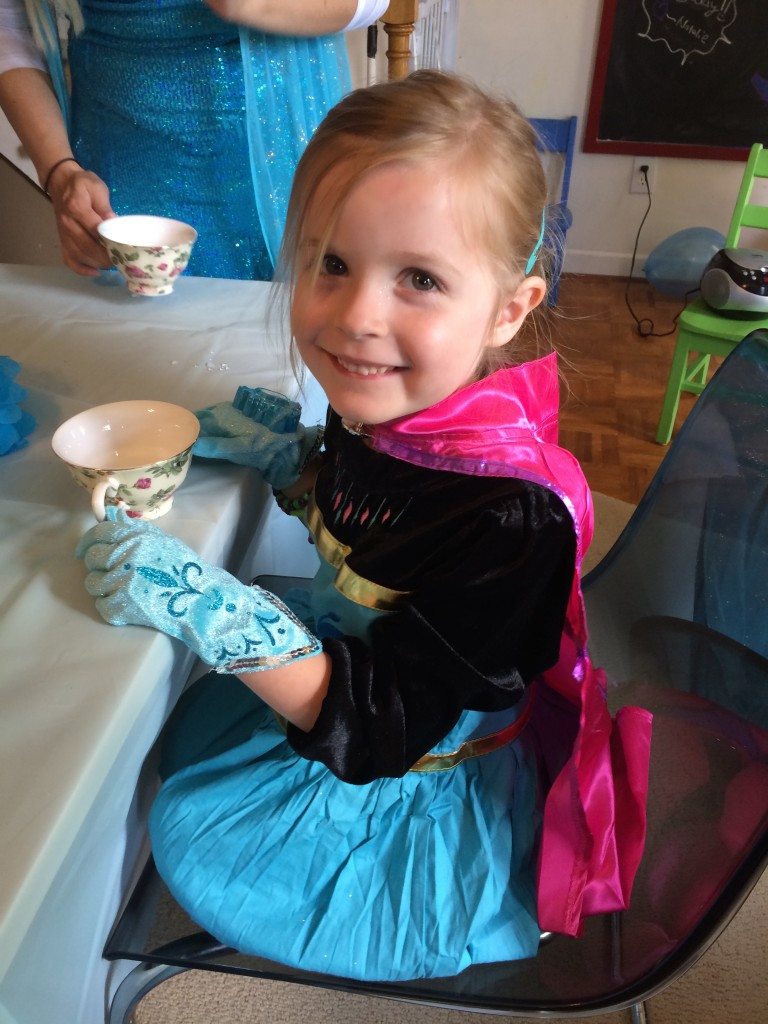 then it was cake and singing time.

seriously. look at her face.

candles.

the princess hugged anna goodbye and headed back to arendelle. we ate a lot of cake and doritos and drank a lot of blue koolaid. and surprisingly, my carpet gained no blue stains.
then, it was onto the presents. i won't bore you with the pics of all of them, except for this happy face when she opened the anna and elsa sisters figurines from new gramma.

anyhow. it was the best party ever and i hope anna can remember it forever, because i don't think she will ever have a better one. 🙂
we were super pleased with the princesses. they were so great with the kiddos and it was definitely worth it. we got them from the party crew in greensboro.\
and that's the tale of the epic anna and elsa super frozen wonderland birthday party.