when we settled on a frozen themed birthday for the girl, i began to pin approximately 800 cakes and cupcakes. after much deliberation, i settled on these.
first. some snowflake decor. i made two trays full of sparkly fondant snowflakes.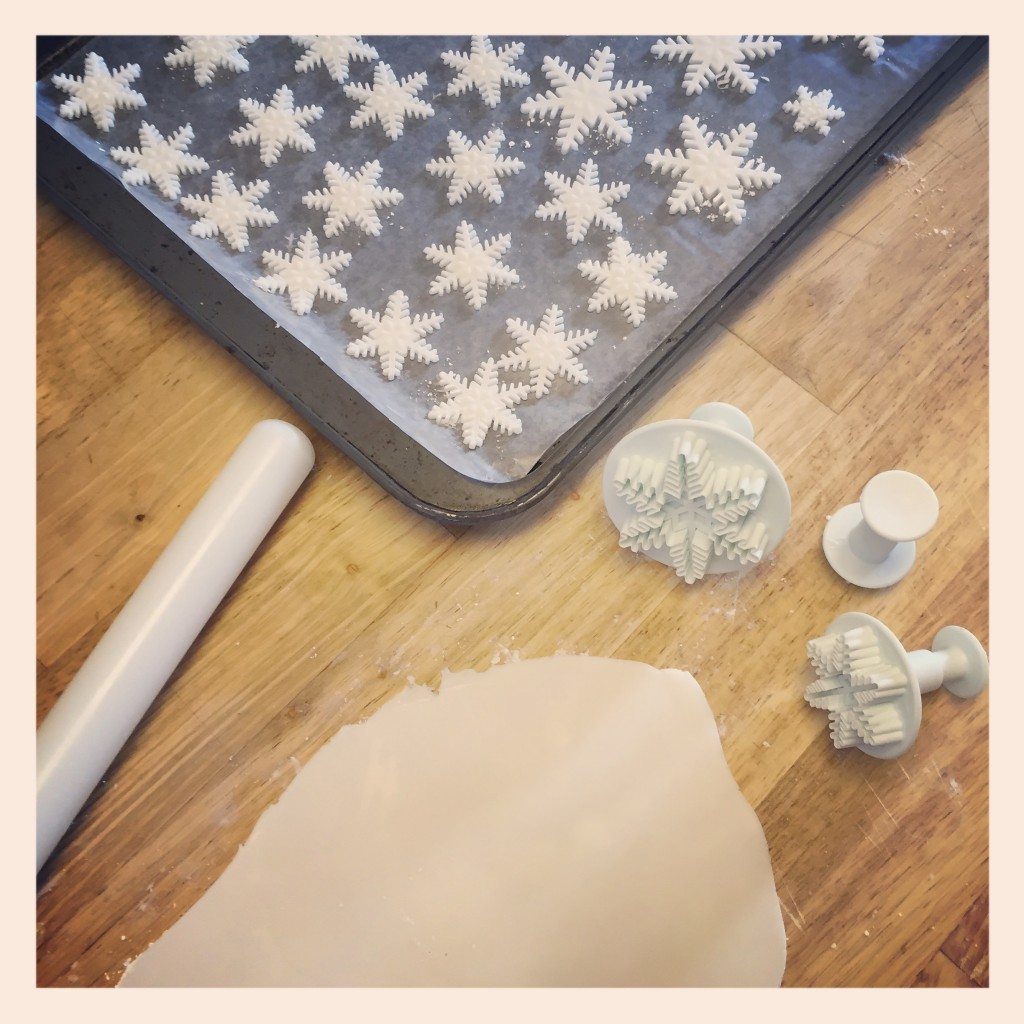 i was just going to shove plastic rings on plain cupcakes for school, but then i decided to give the rings and make pretty cupcakes. i don't think the kids cared.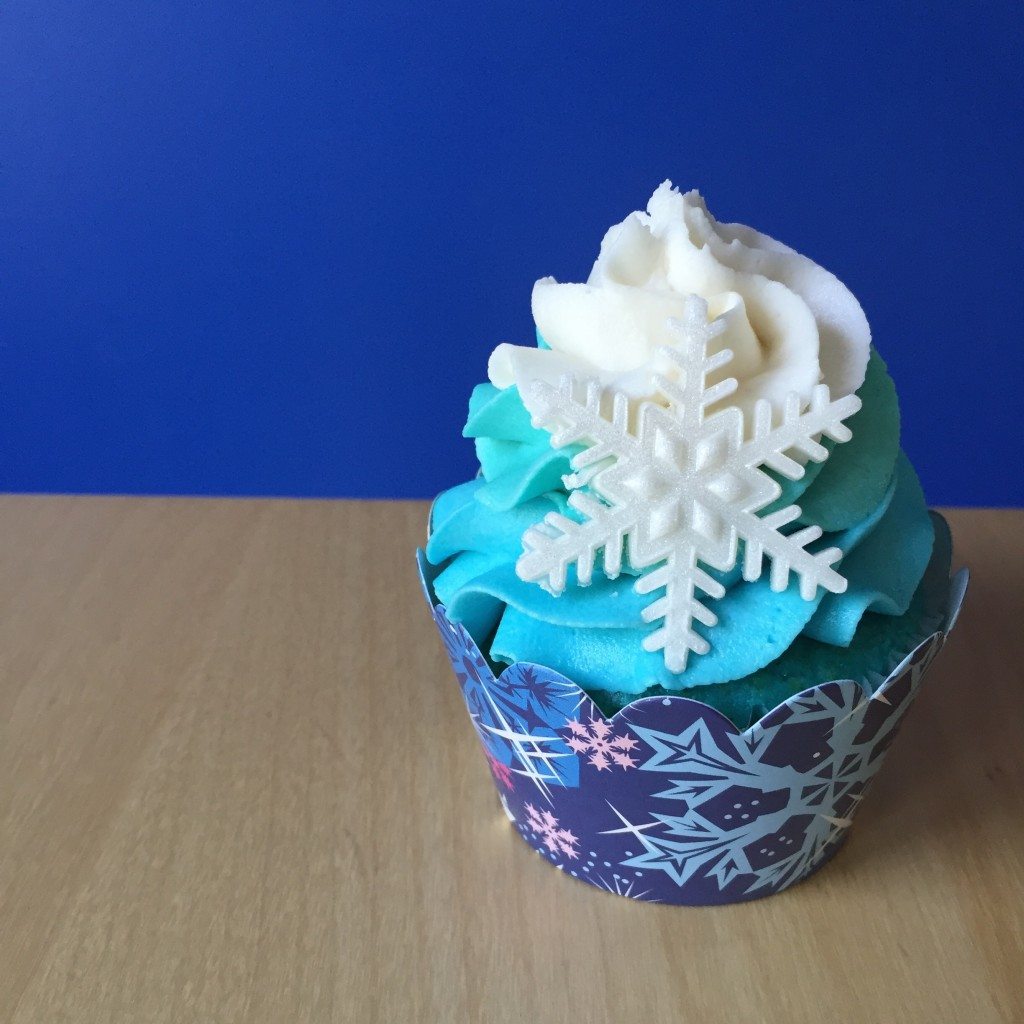 for the cake, i enlisted derek's candy making expertise for the ice "shards" on the top tier. the bottom was hastily piped rosettes that i should have redone, but time was of the essence. i hid the more terrible spots behind carefully placed snowflakes. 🙂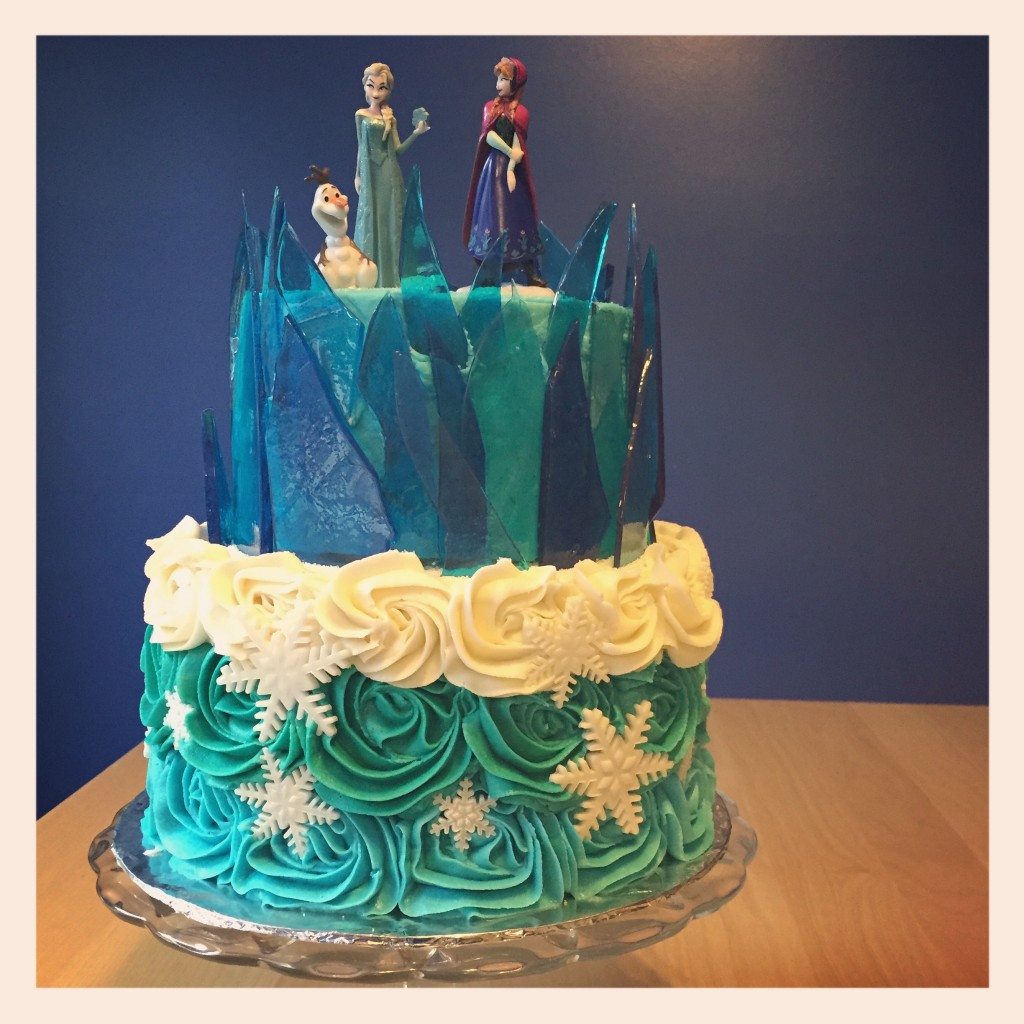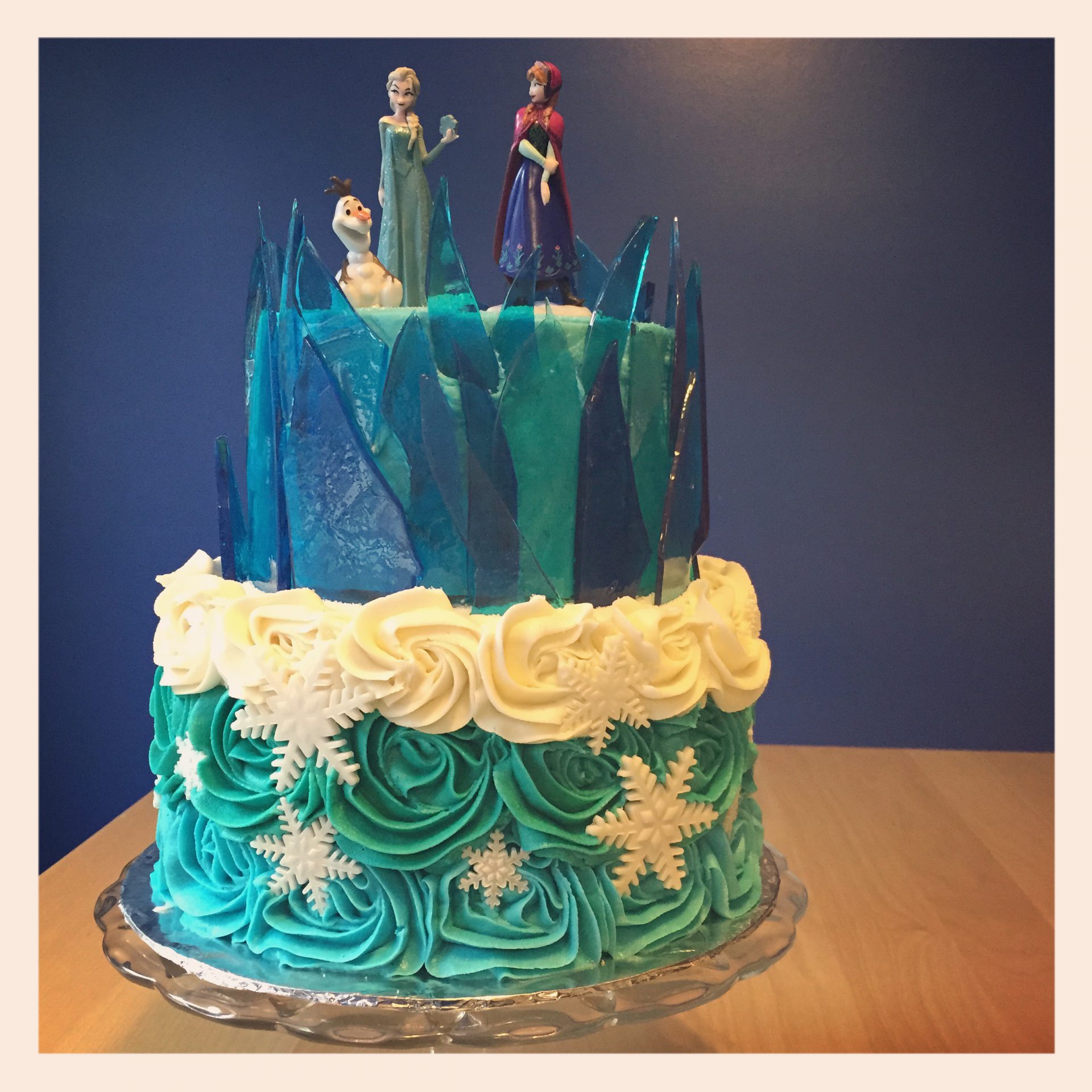 i should have noticed that most rosette cakes have some sort of trim hiding the bottom of the cake. it's hard to fill that part in and still look good. oh well. and i cheated on the top, with toy figurines. i don't have the time, energy, or sanity for making fondant characters.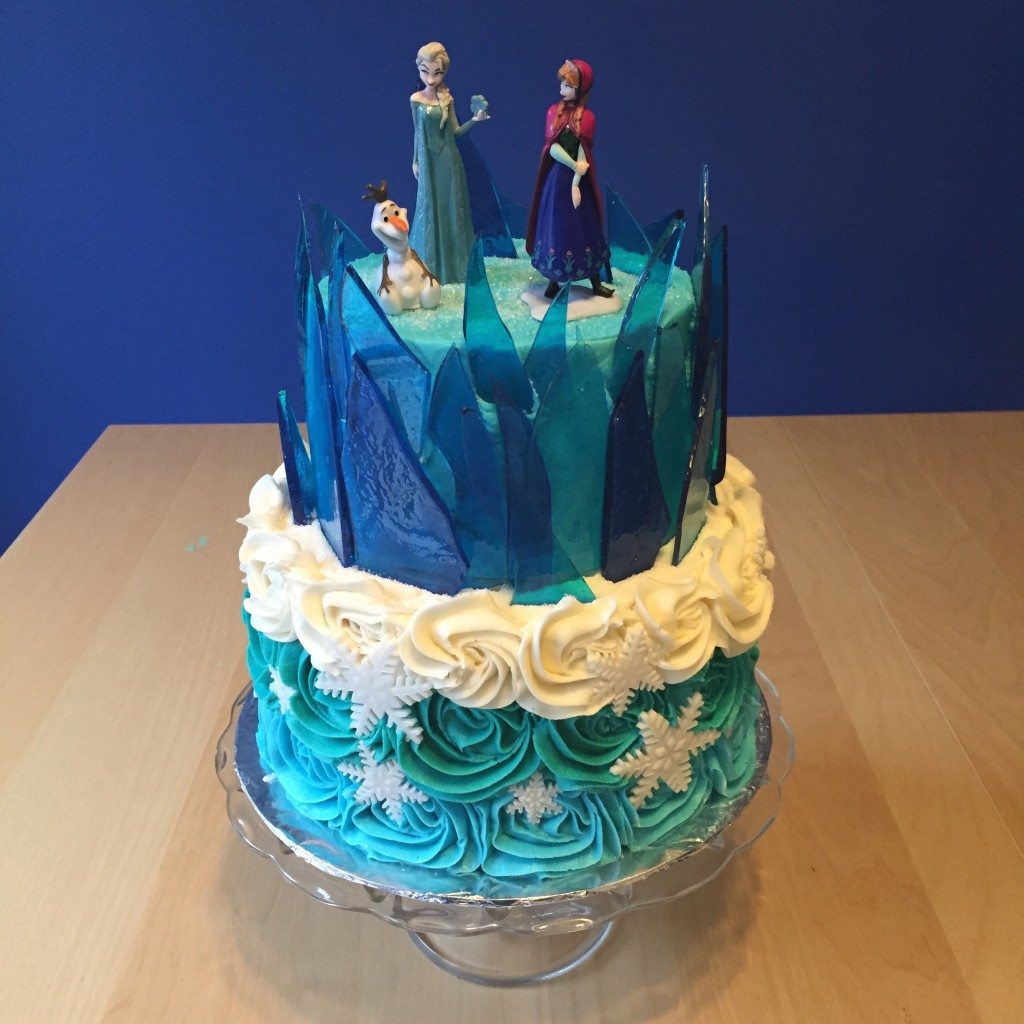 derek made me three big trays of blue sugar for ice shards. breaking it into shard-like pieces proved to be more difficult that we thought. we threw out approximately two and a half trays worth of tiny un-shard-like sugar fragments.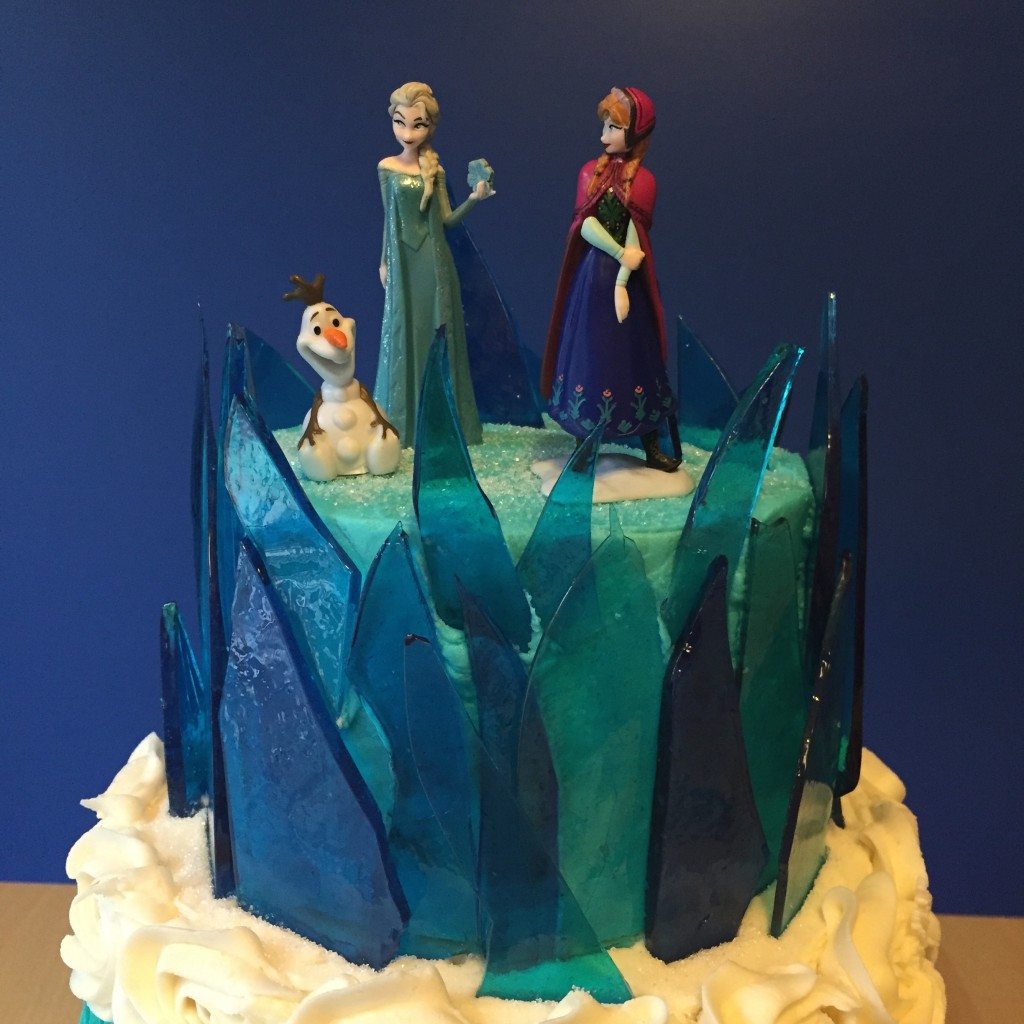 overall, i'm super happy with the cake. just wish i had piped rosettes more carefully. and maybe that i had waited until closer to the party to put the ice pieces on, because they began to sag and get a little sticky overnight. now i know. 🙂