after selecting all the pics for this post, it appears we didn't go to the beach at all for days two and three. strange. anyhooo… here's what we DID do.
we started off with a slow morning, because hazel learned that she can climb out of her pack and play and we got a very early start. so, some chill breakfast and reading time.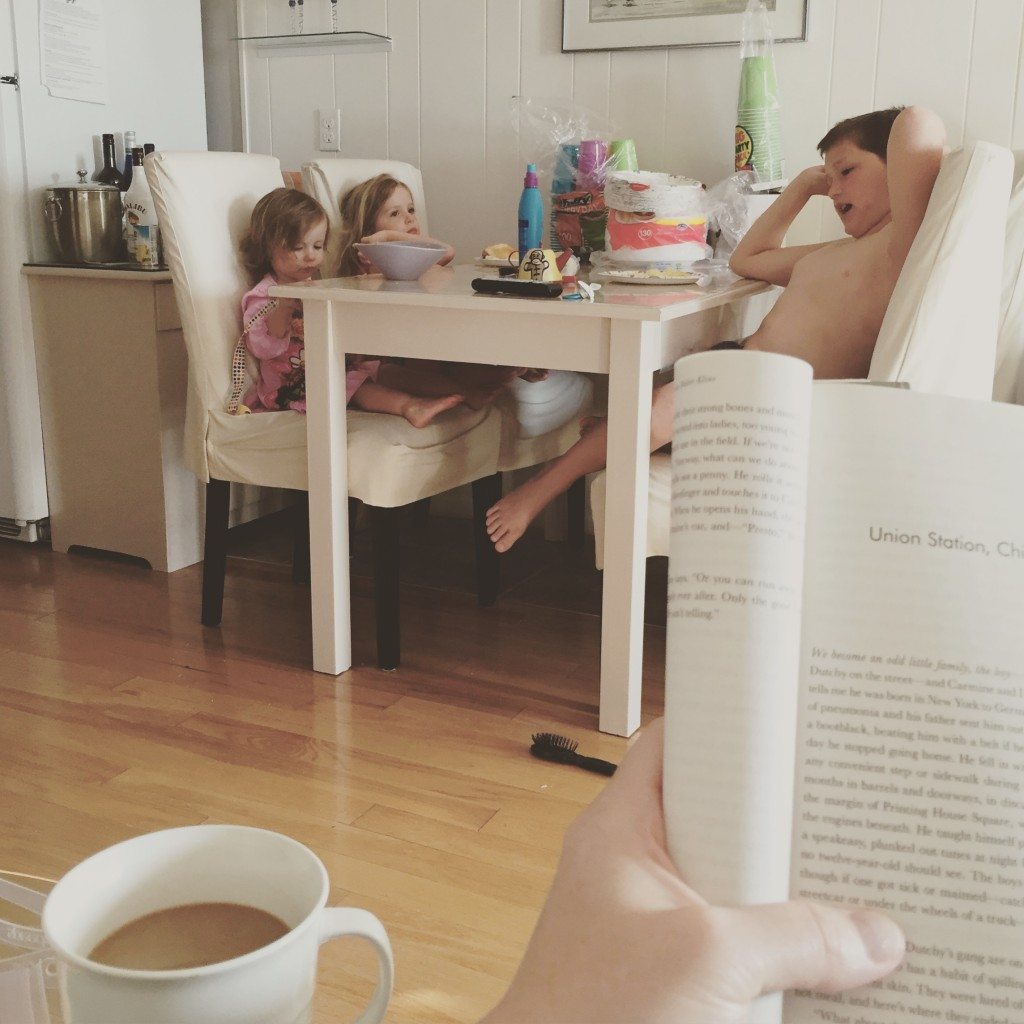 then. off to the pool. hazel – still not a water fan. she just played with toys nearby.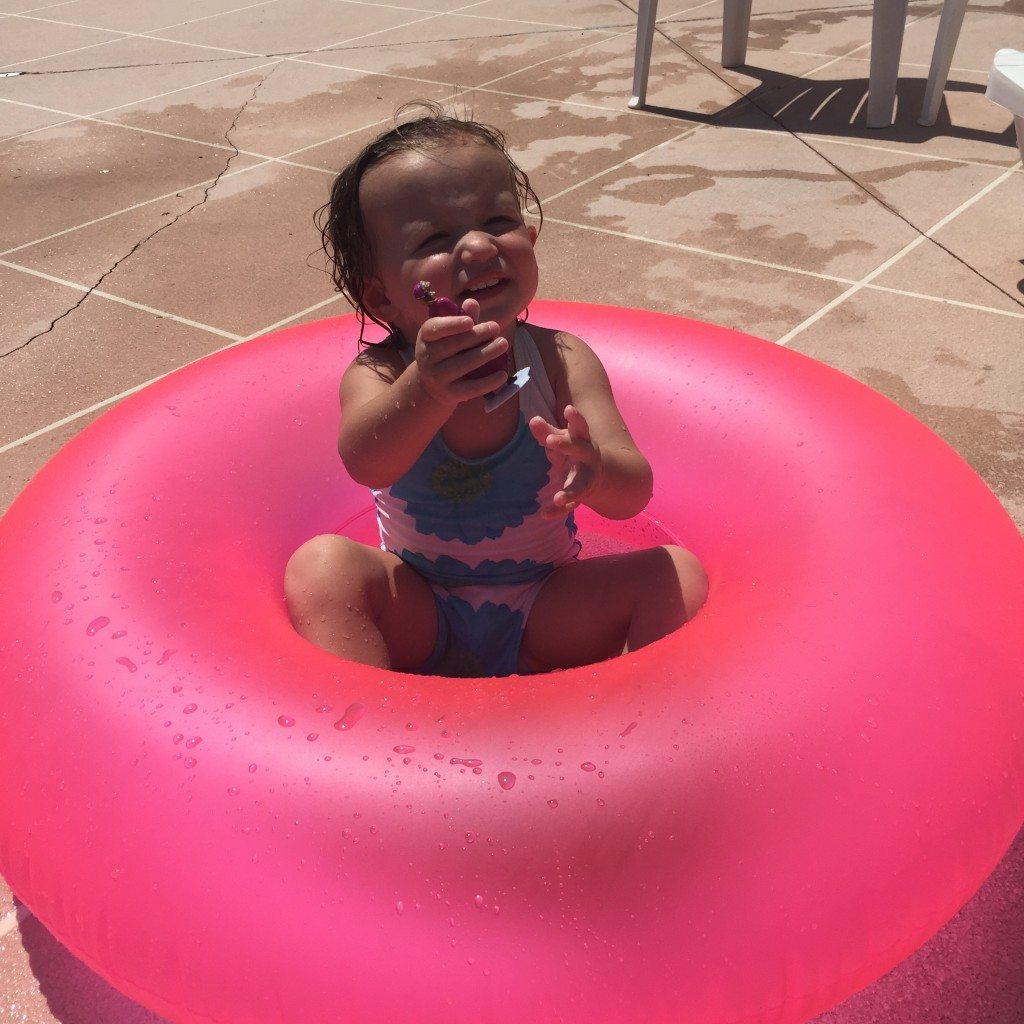 and was just generally cute.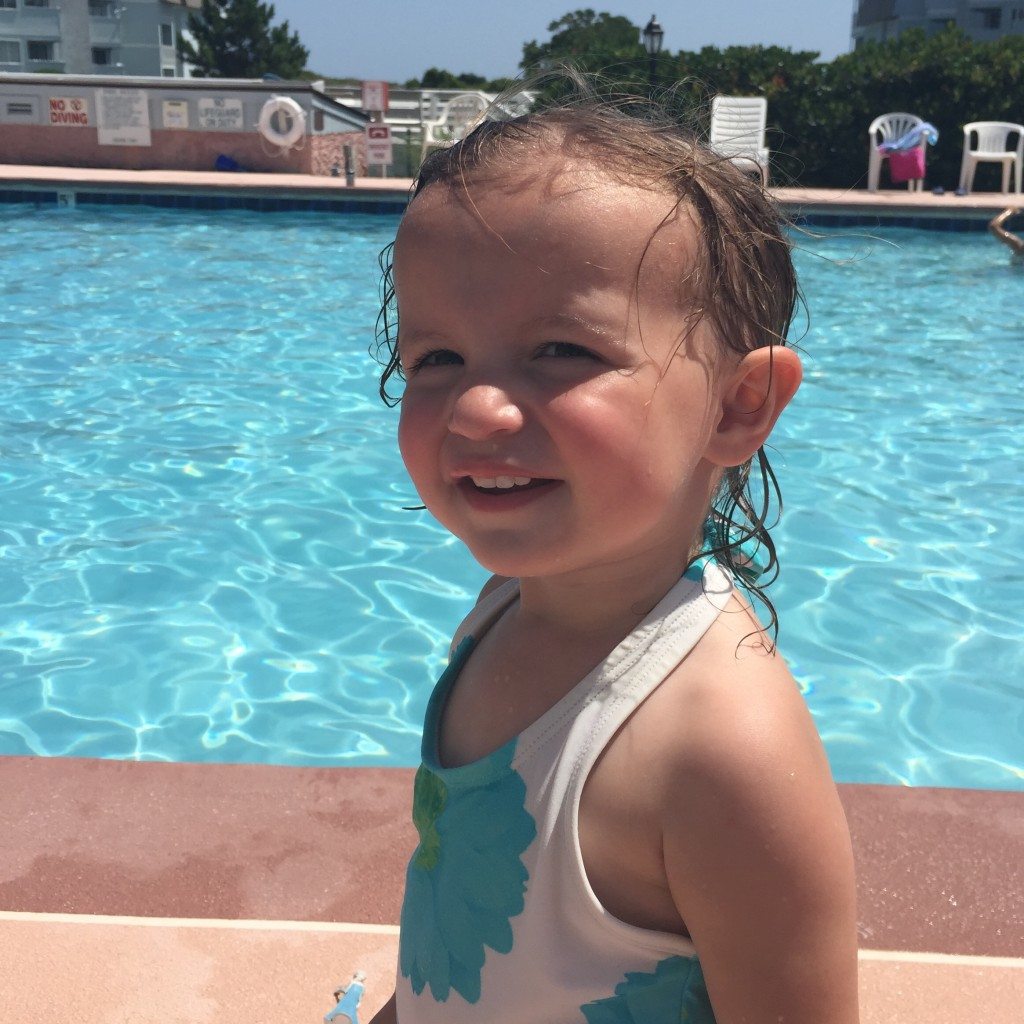 later, for dinner, we went out to the sanitary fish market for some seafood dinner fun.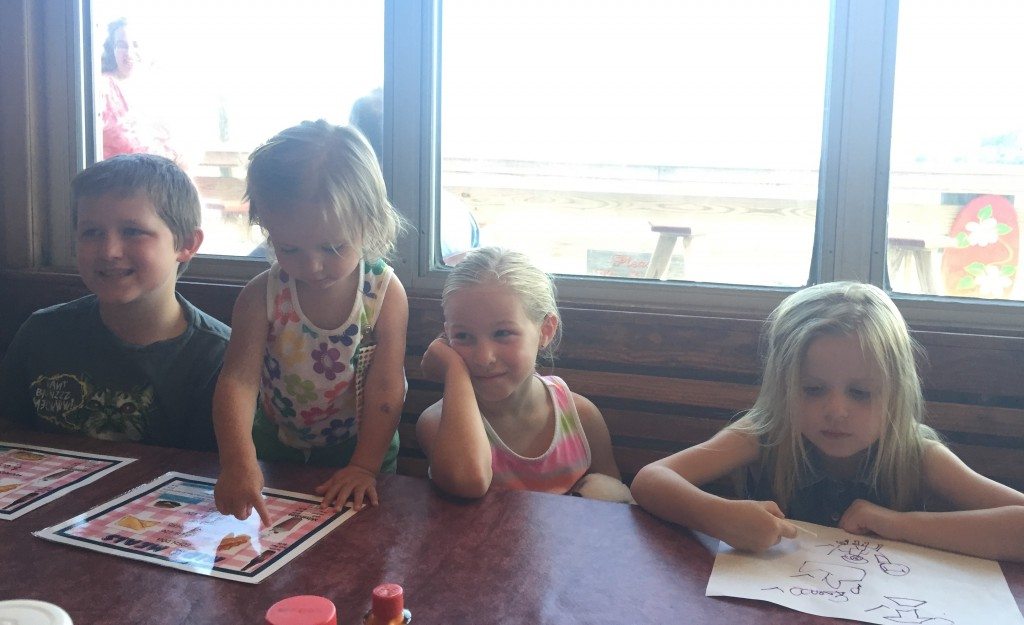 if i'm being honest, my food was not quite amazing.  ok.  but expensively ok.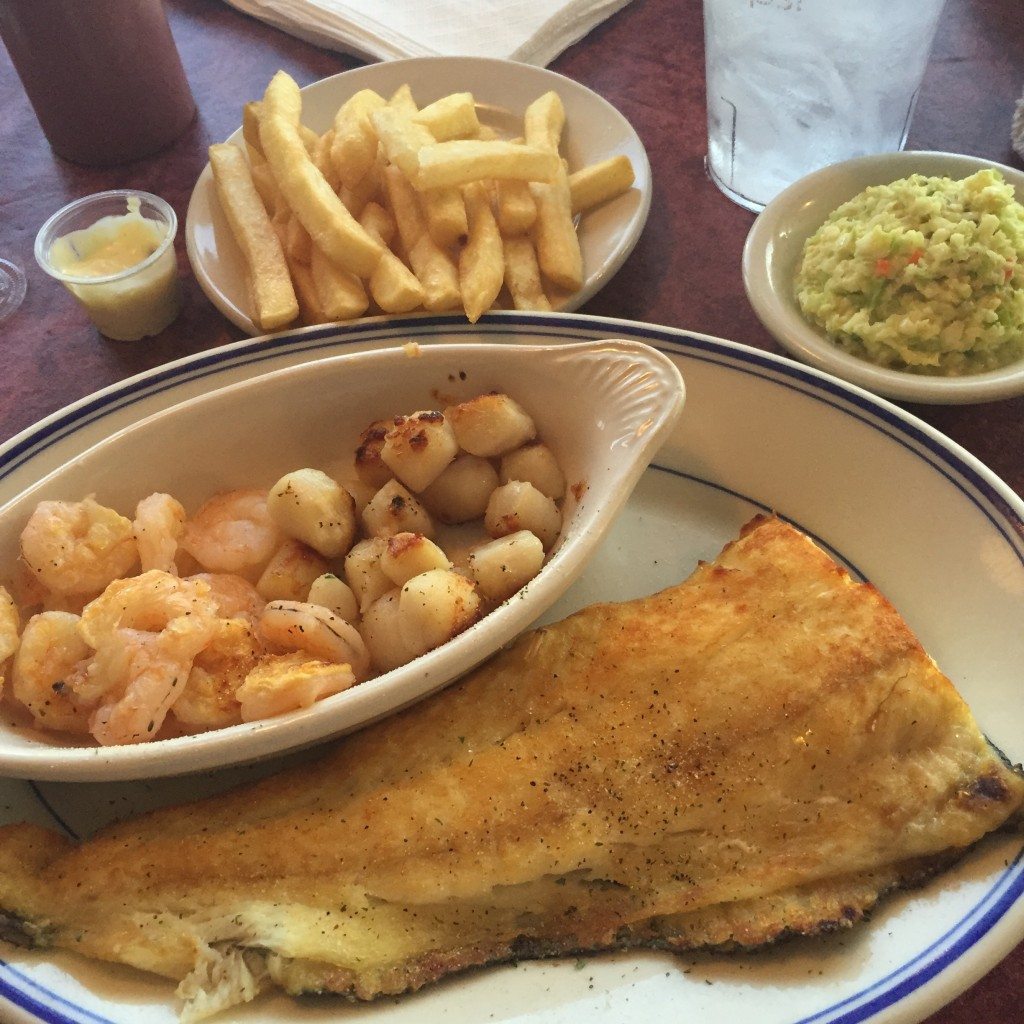 anna set up this little scene of a playmobil puppy dining on a hush puppy.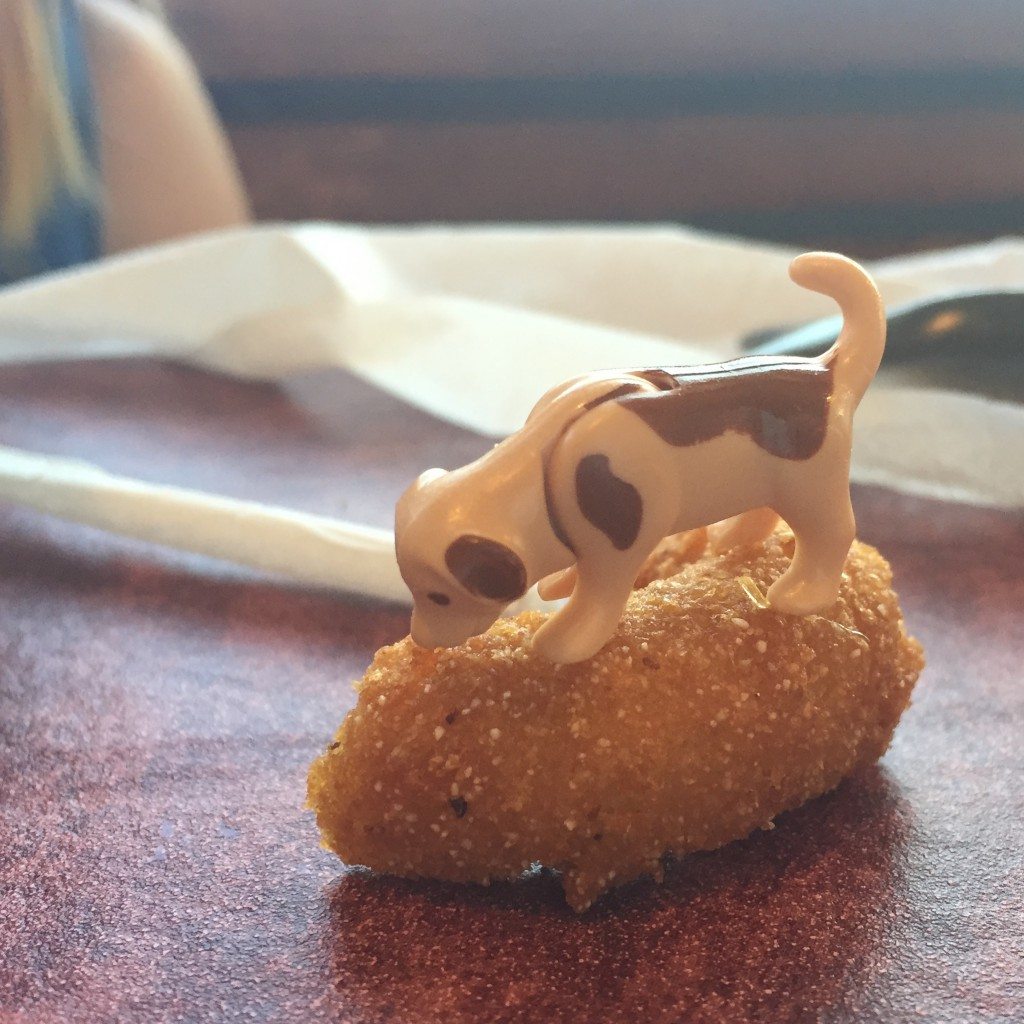 on day three, the whole crew loaded up and drove down to fort macon for a little (hot and sweaty) exploration.  (this is where i remember to tell you that it was like 98 degrees the entire week).  i tried to take a fort macon flag selfie, but lorena photobombed.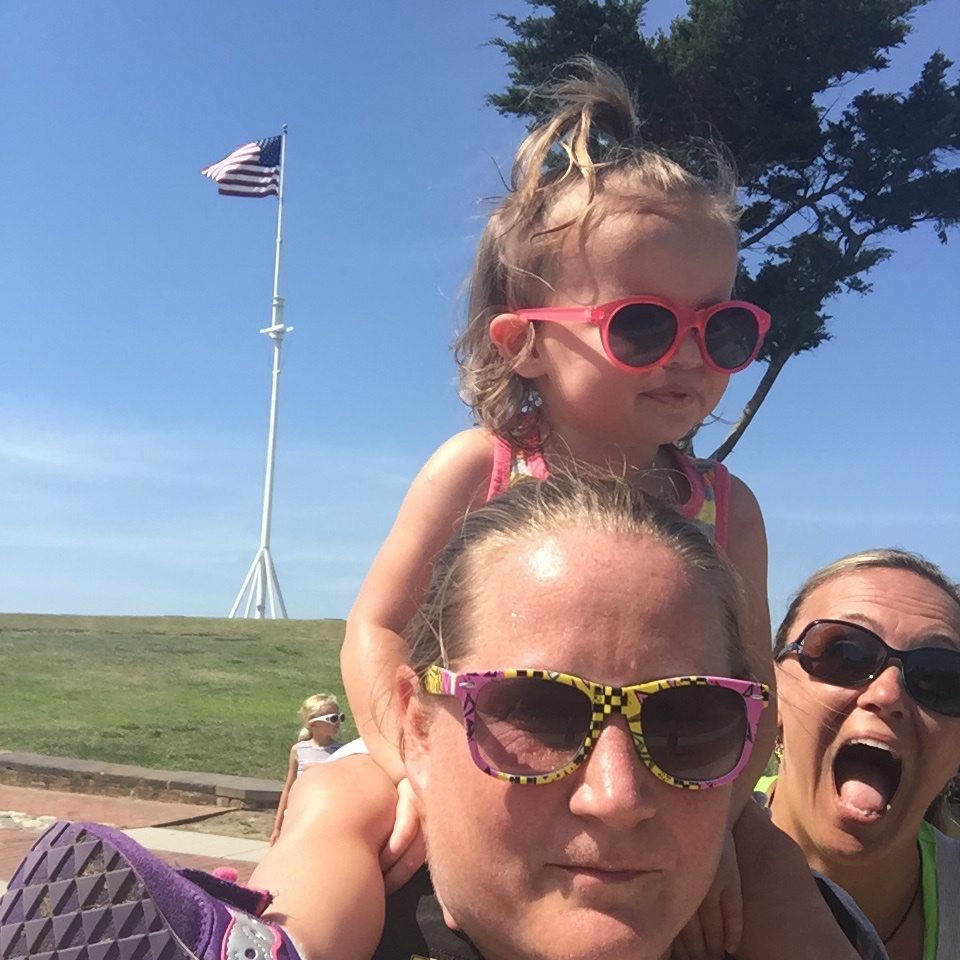 the sisters.  hazel prefers to run rampant, despite anna's desperate attempts to tame her into strolling hand in hand, like a good little sister should.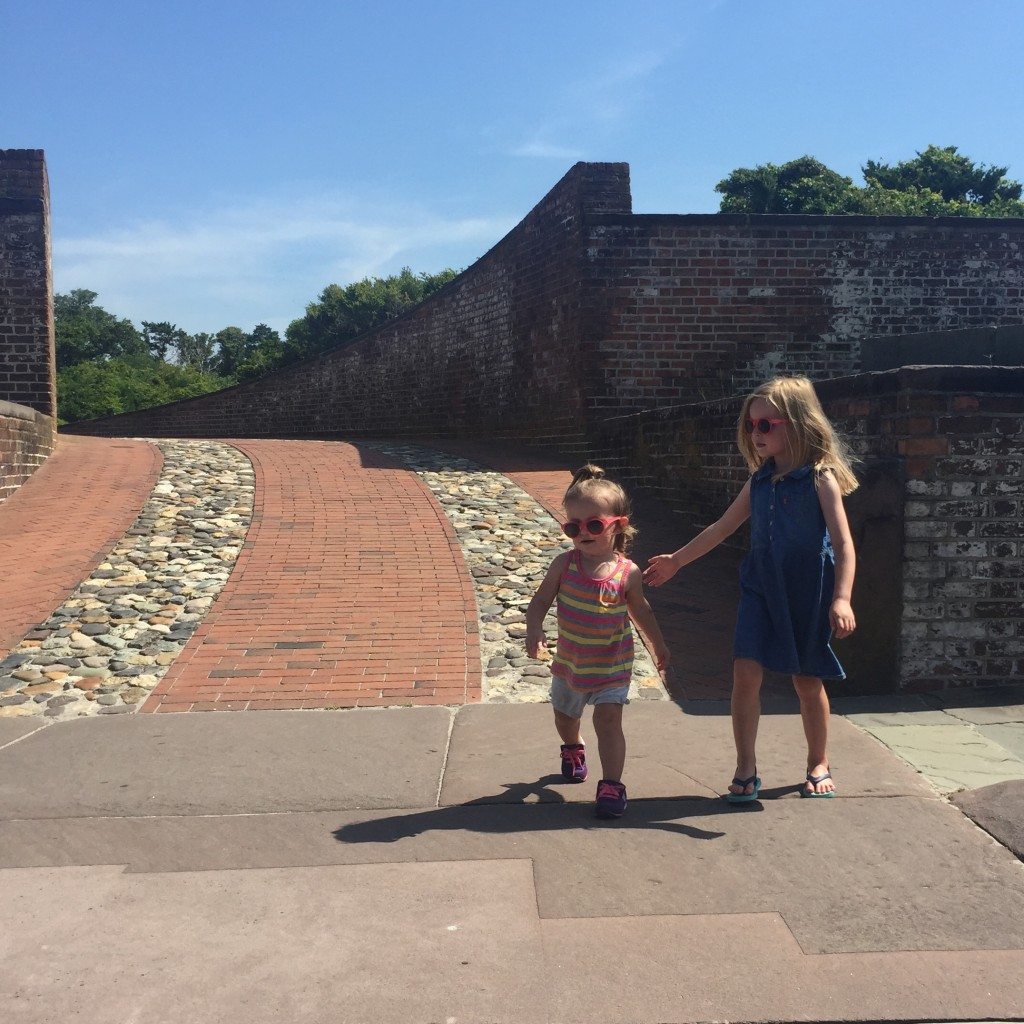 the boy and the baby.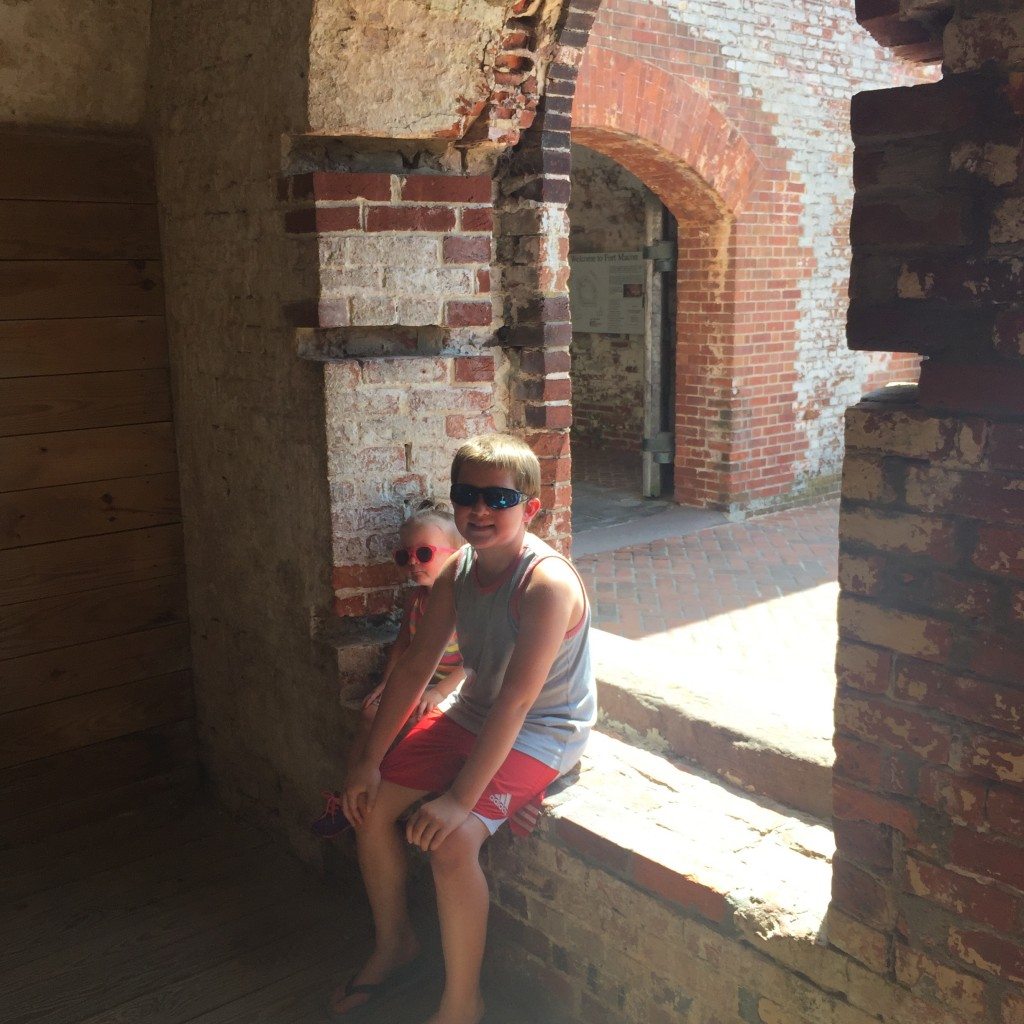 exploring one of the many many rooms.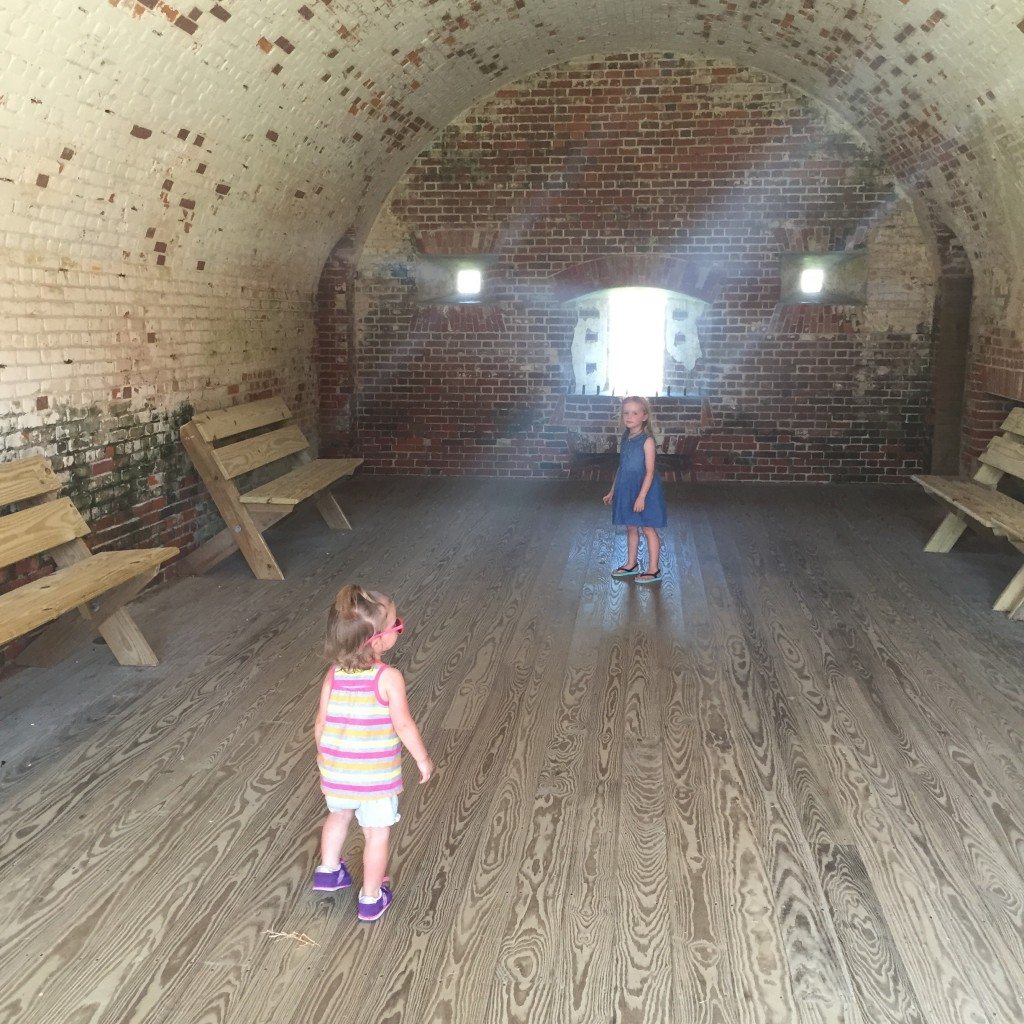 all of the kiddos on a wall.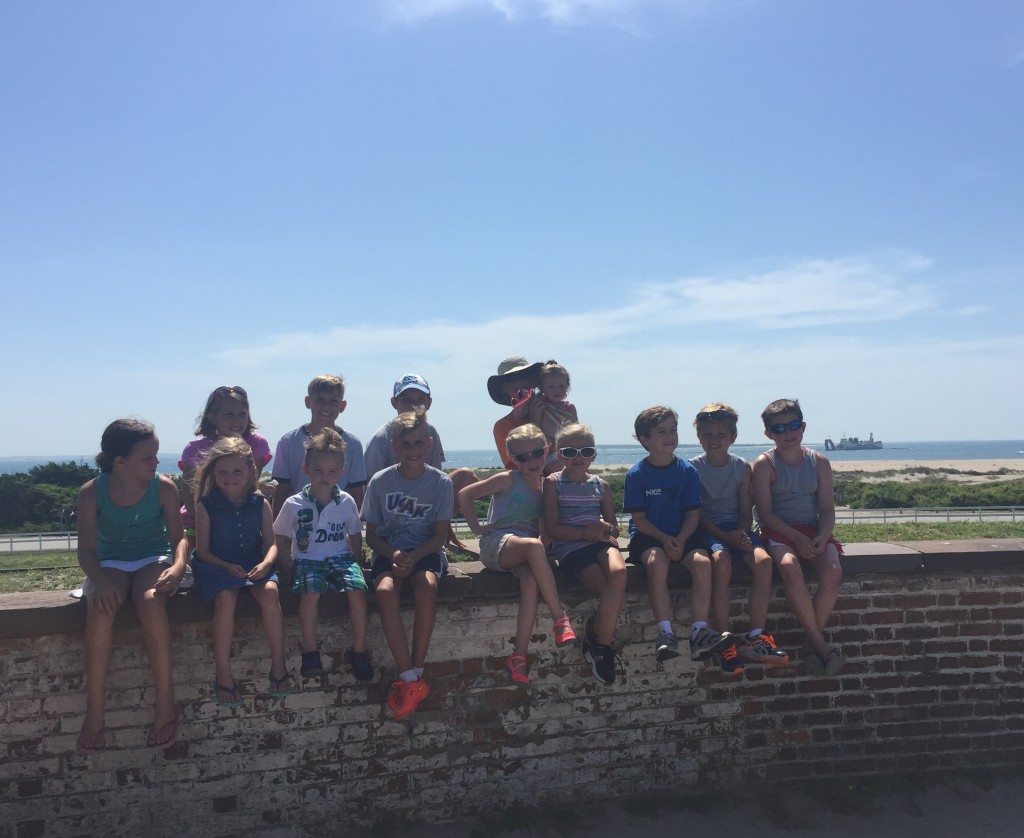 my flock of little people on the same wall.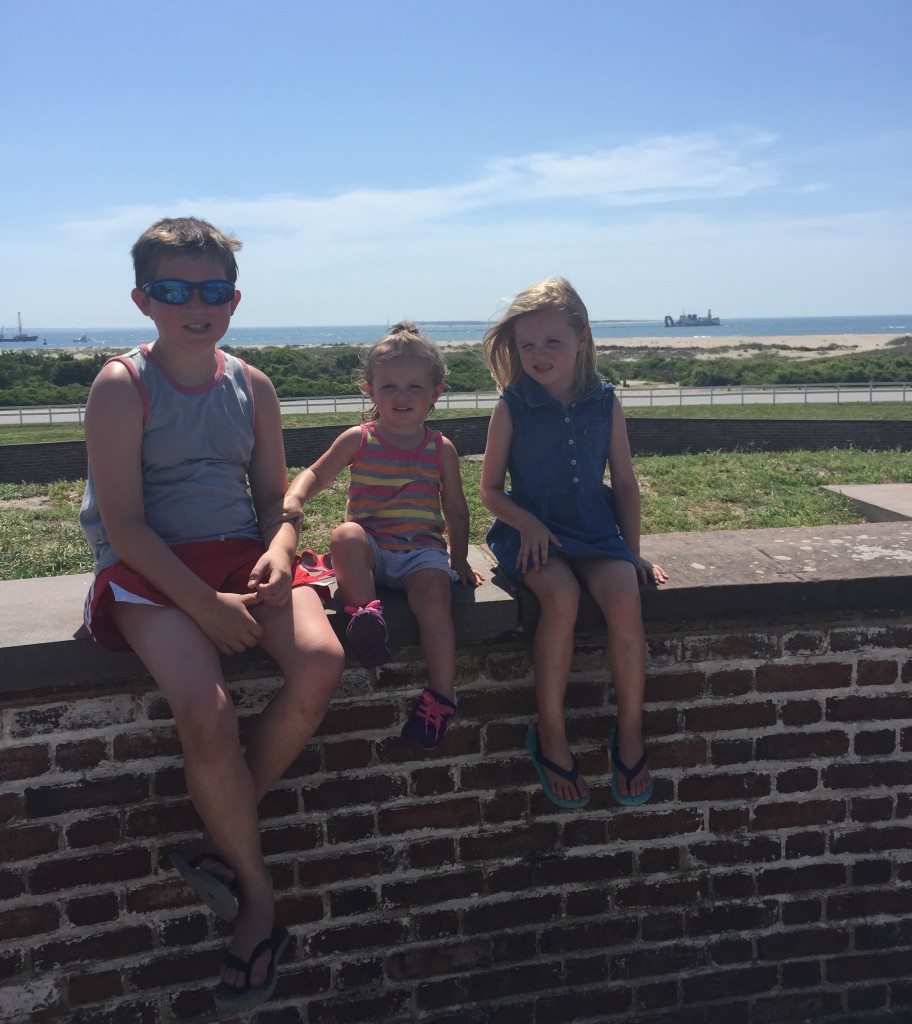 another friend, bethany, was with us and snapped many pictures of my kiddos and gave them to me.  she's the best.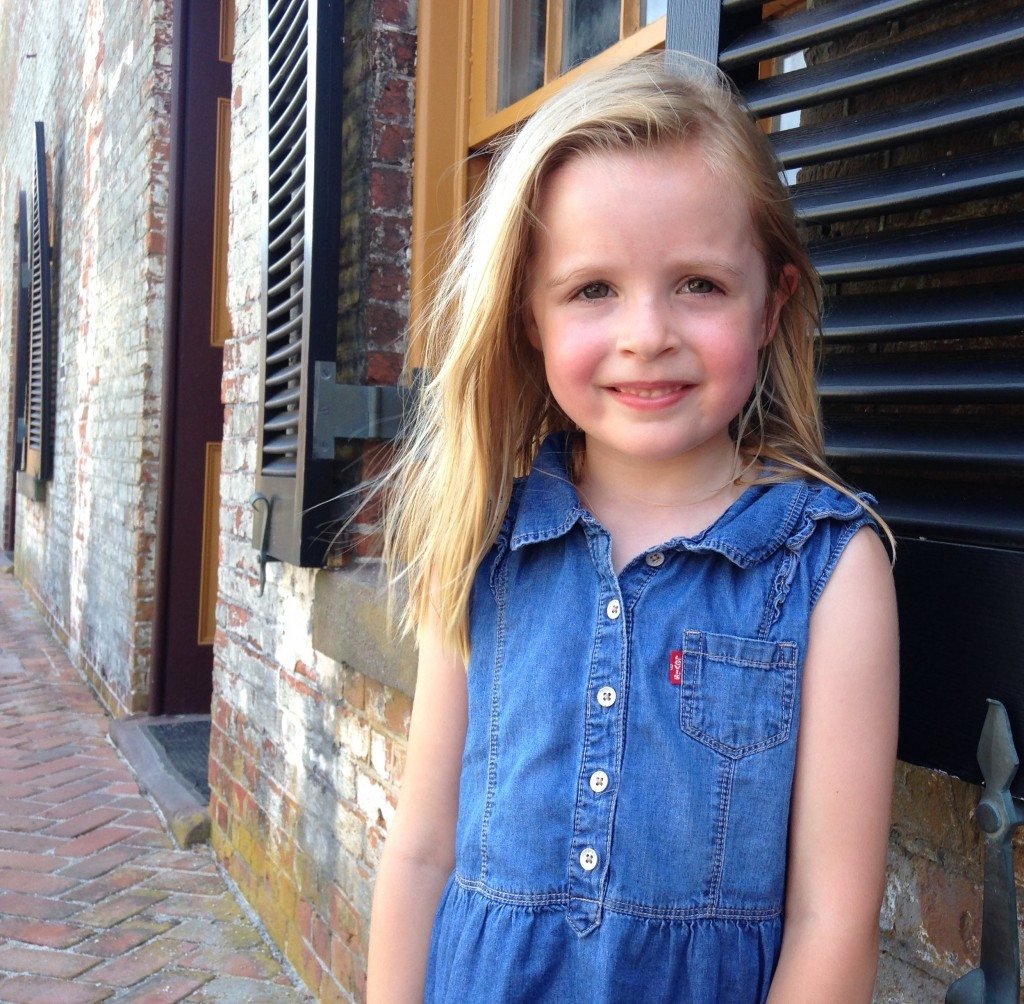 the three lid kids.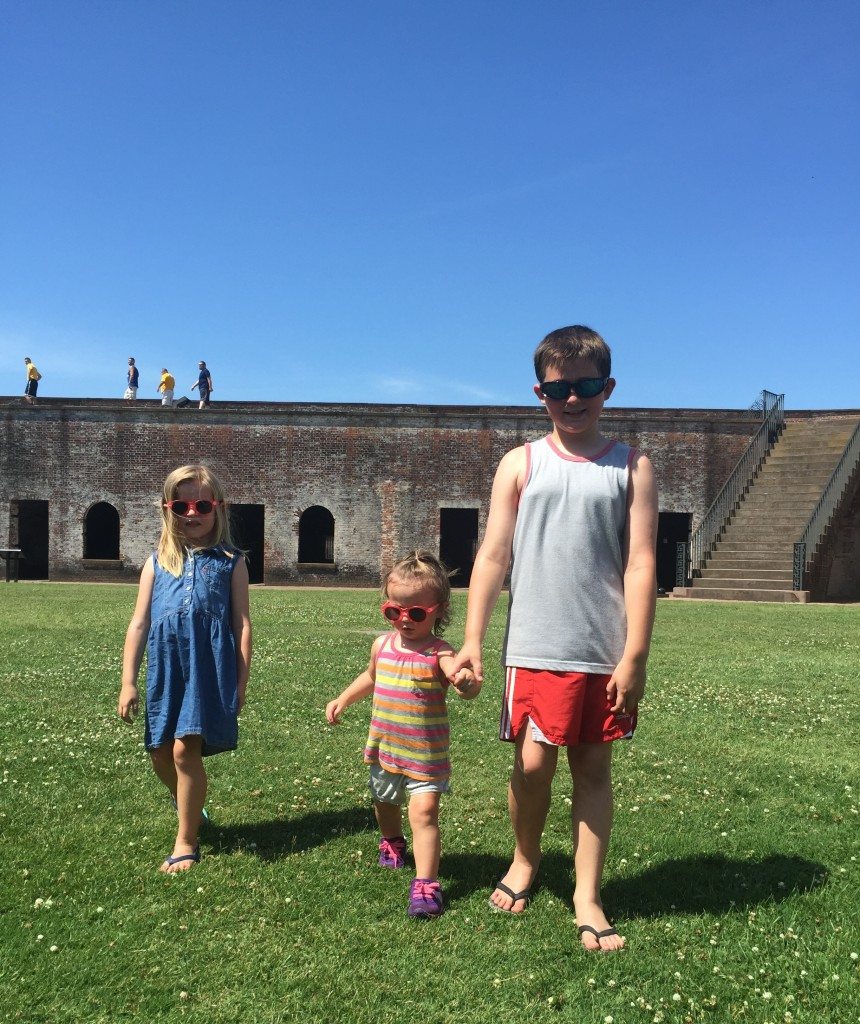 more of the three being super cute.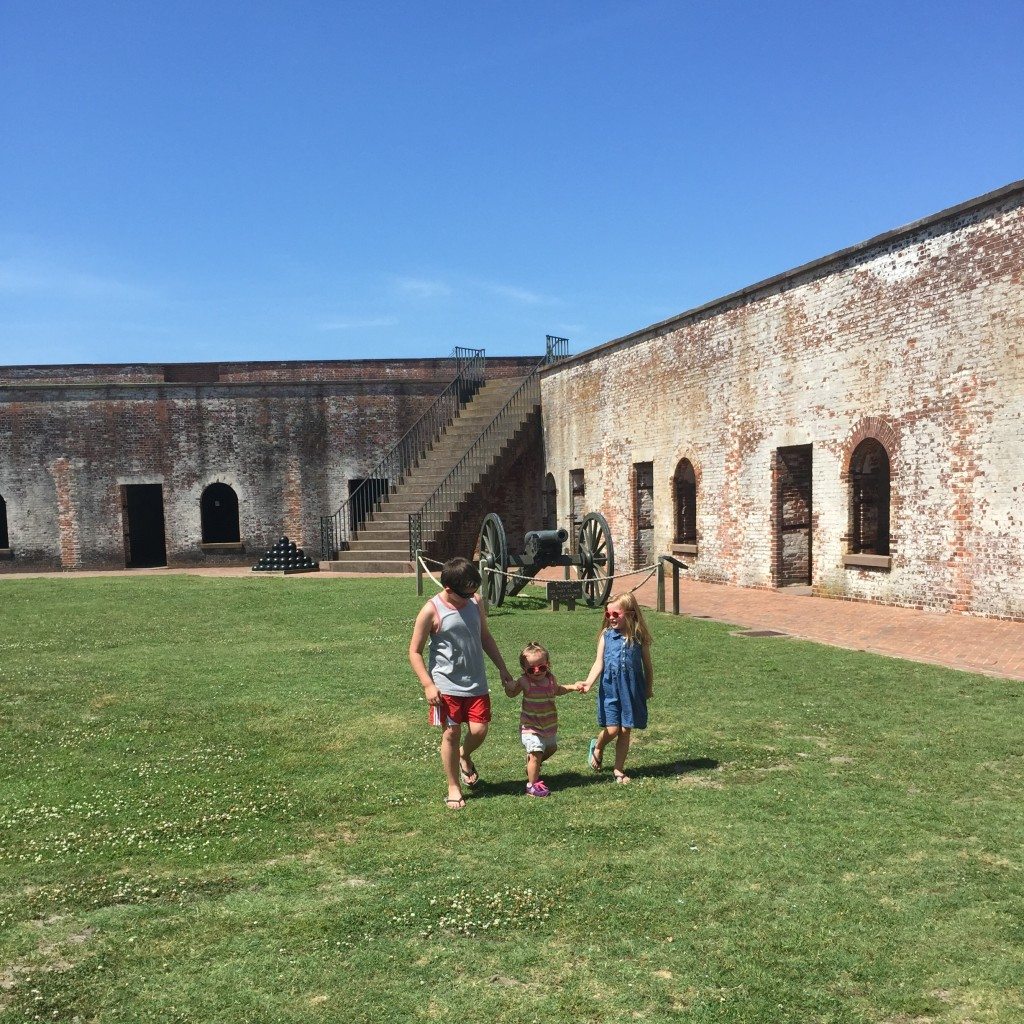 the girls.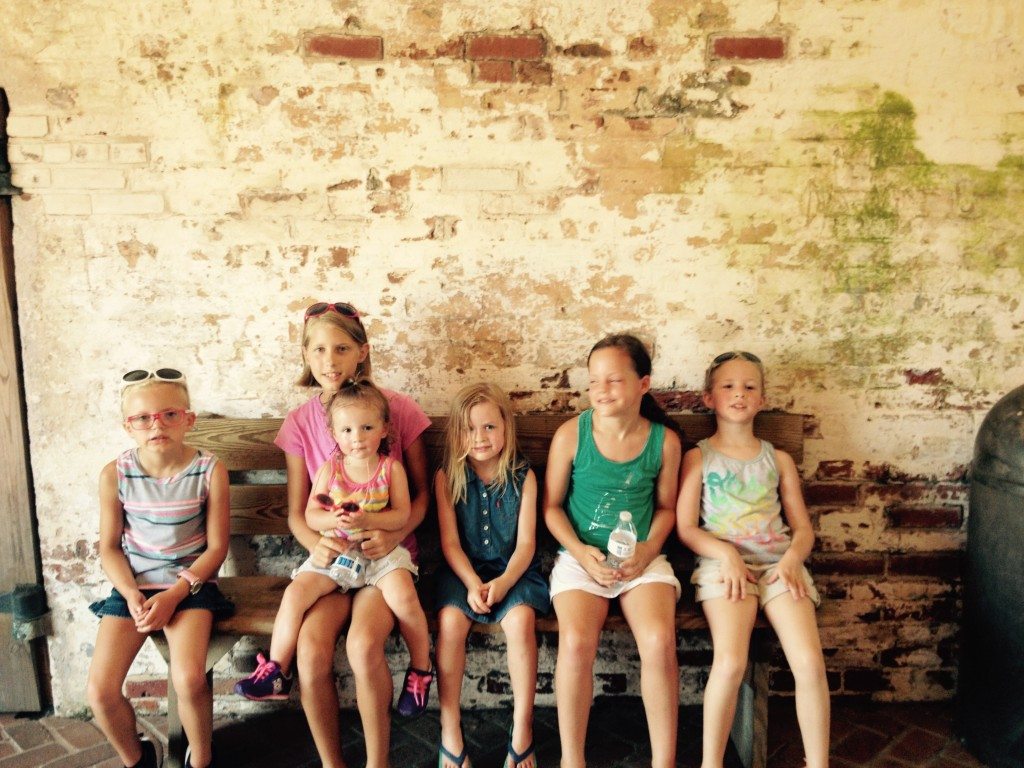 there was a little (air conditioned!!!) museum at the fort, so we walked through that to learn (cool off).  clam boy.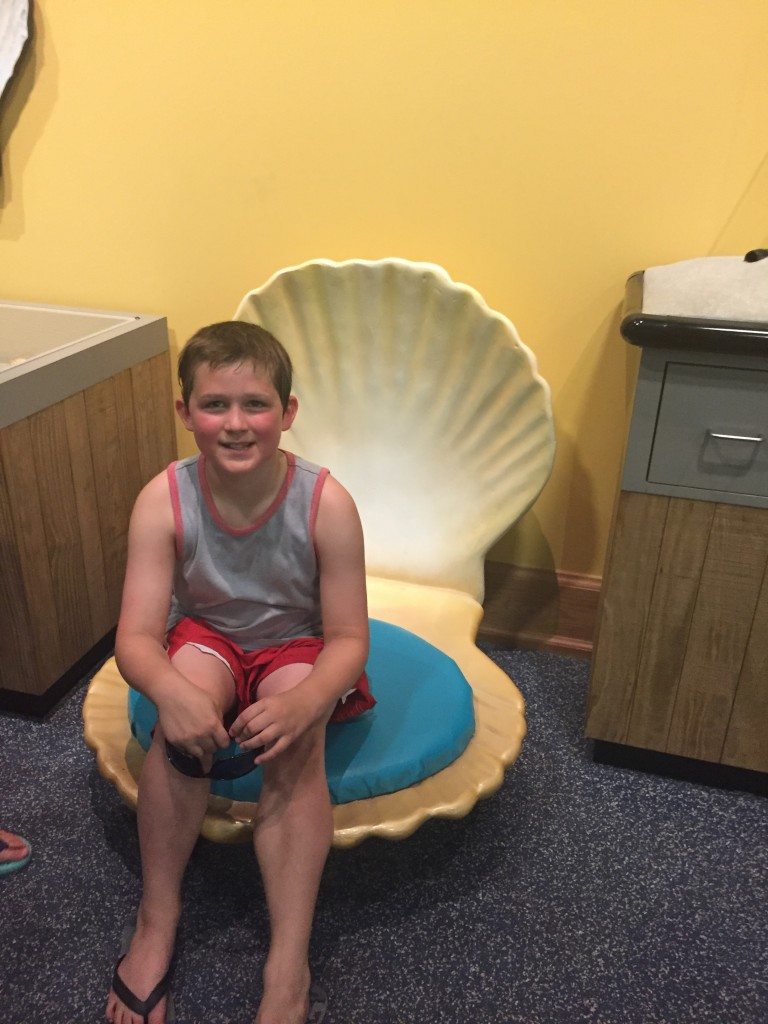 clam baby.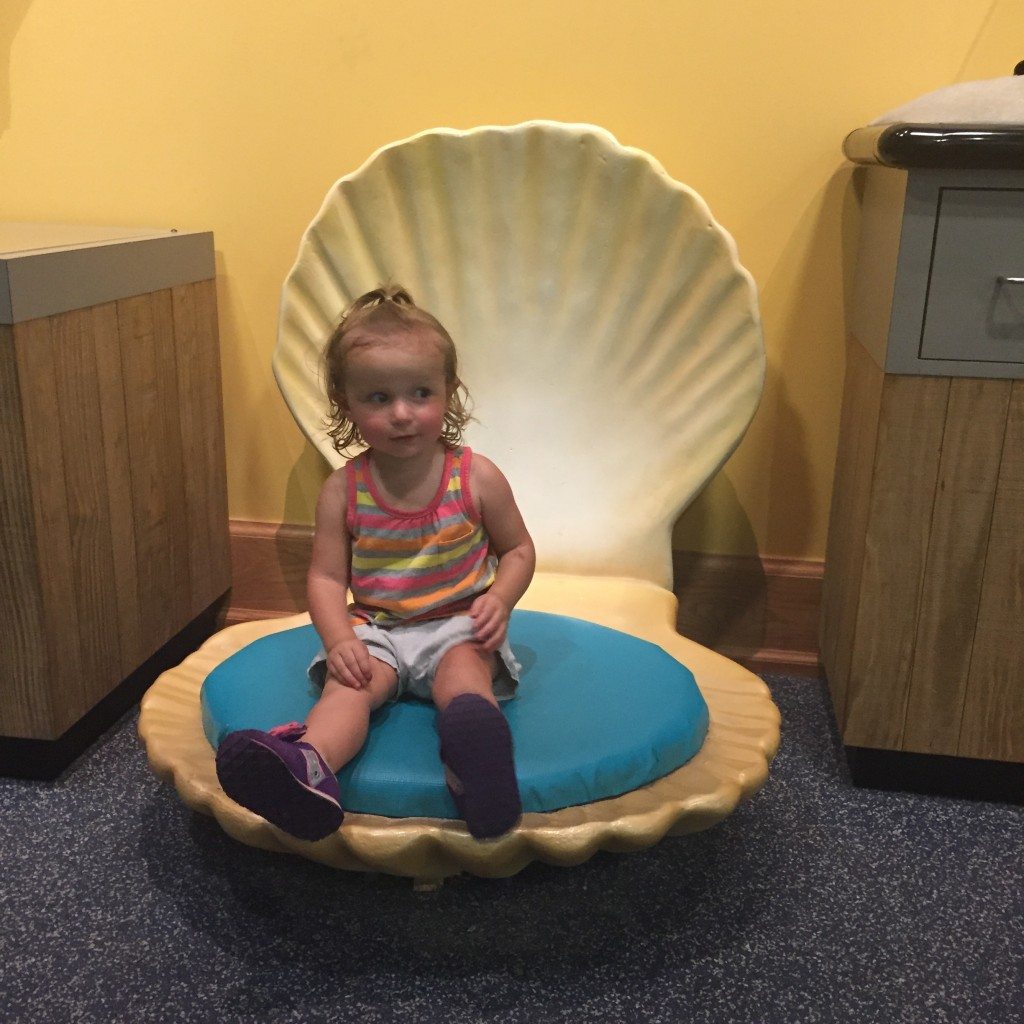 another pic that bethany took and sent to me. 🙂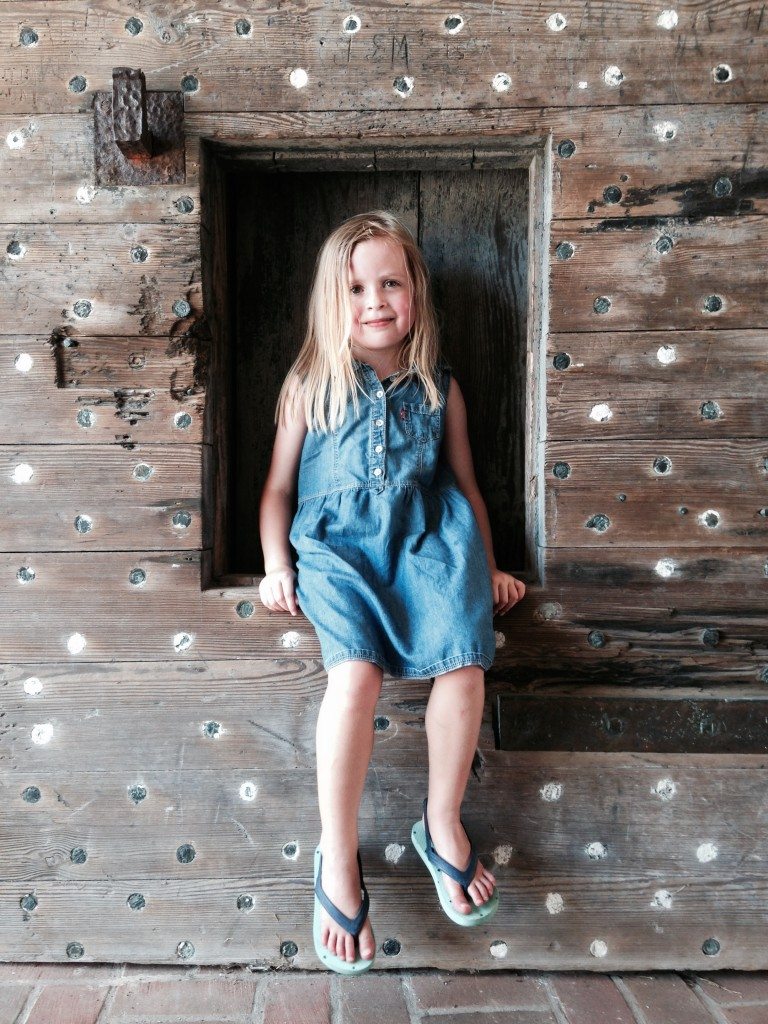 in the afternoon, i took these three knuckleheads out to try a little metal detecting.  it was a total bust.  they grew bored quickly and we only came back with a pushpin that we found near the boardwalk.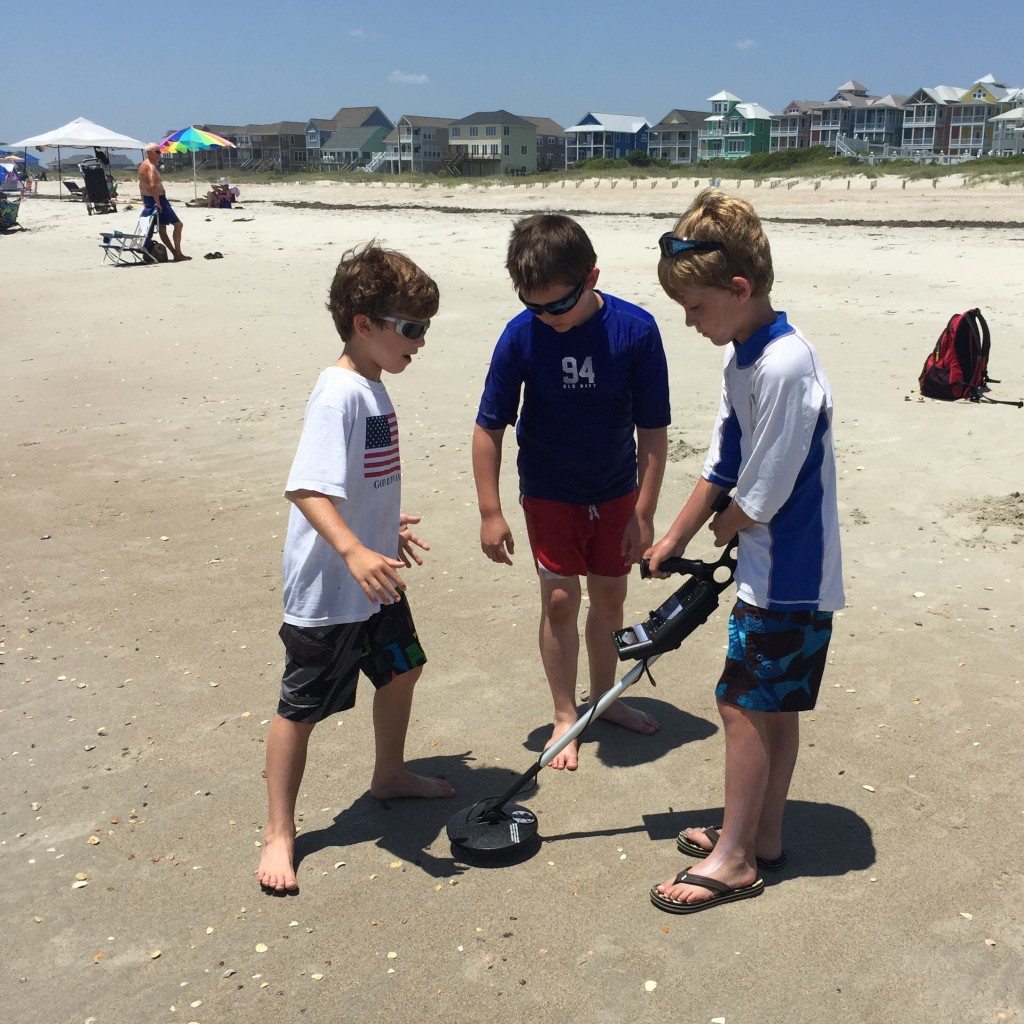 so, we went swimming instead.  anna brought along her frozen dolls.  her naked frozen dolls.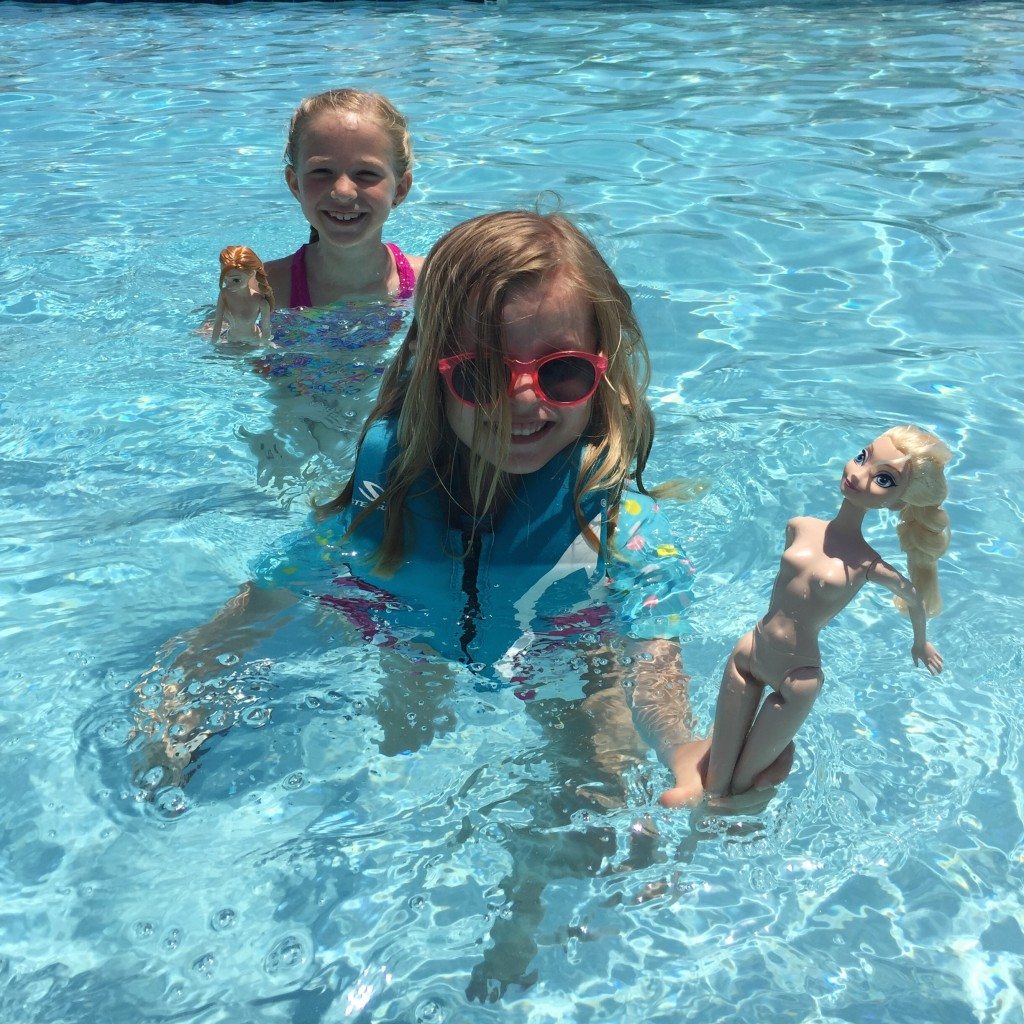 pool bum.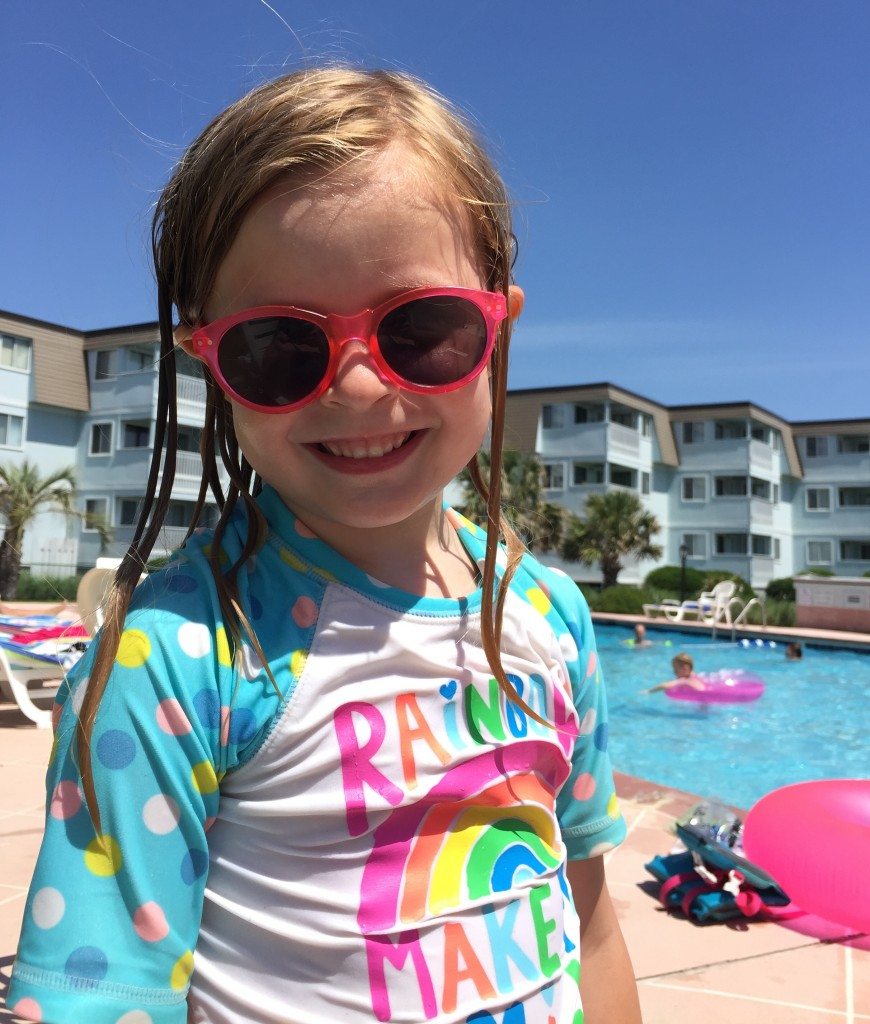 flying crazel.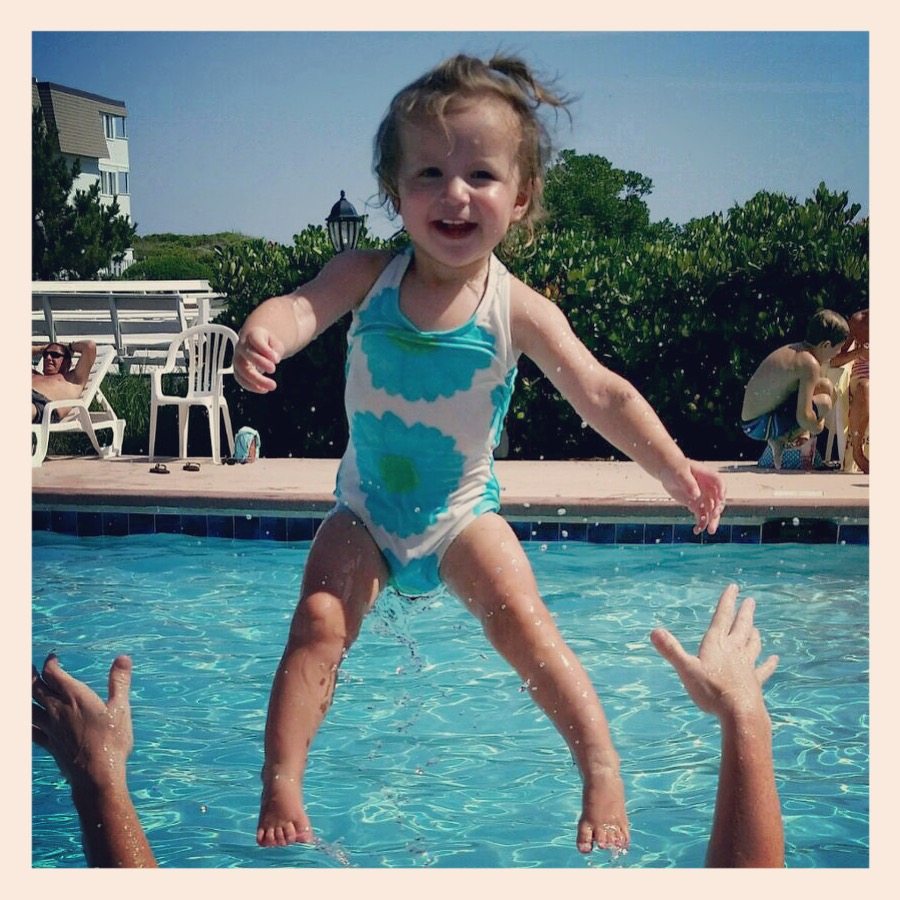 for dinner, we all packed up and went to el's drive in for some delicious burgers and such.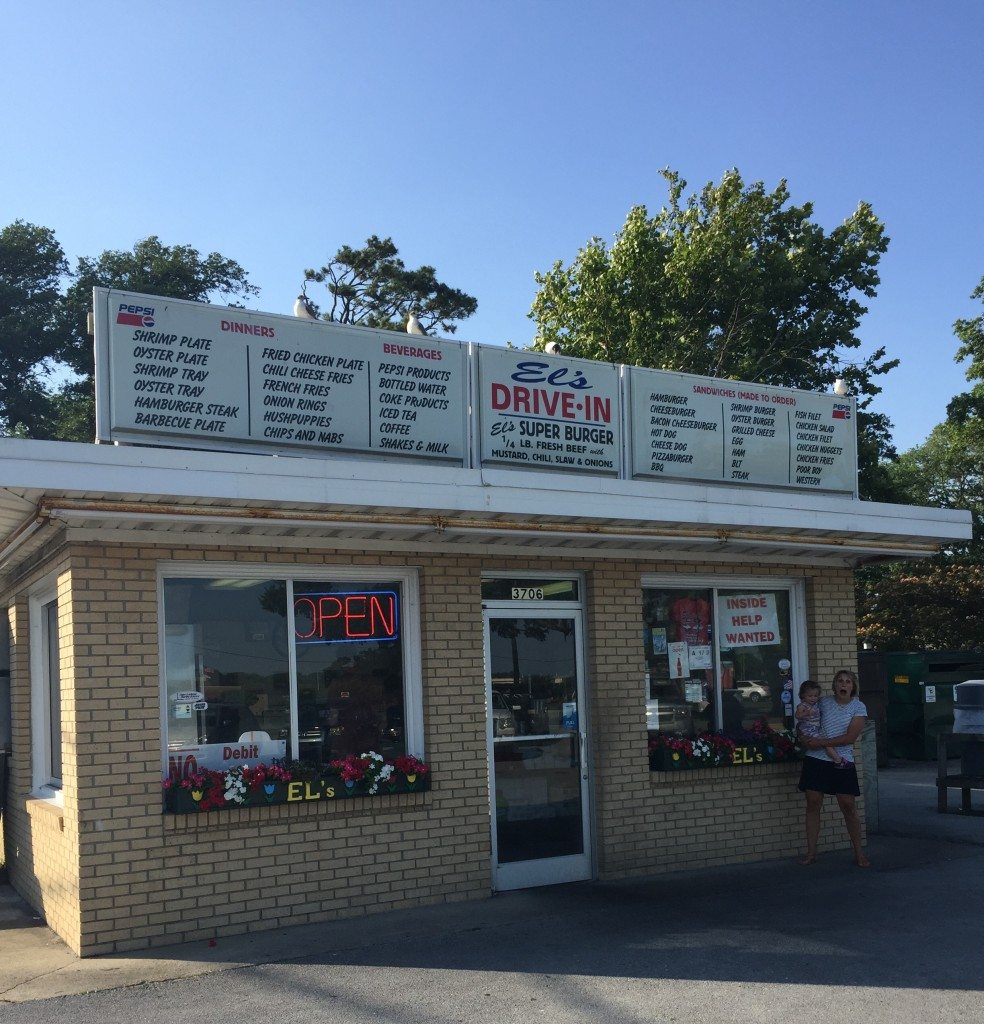 and i continued throwing hazel into the air.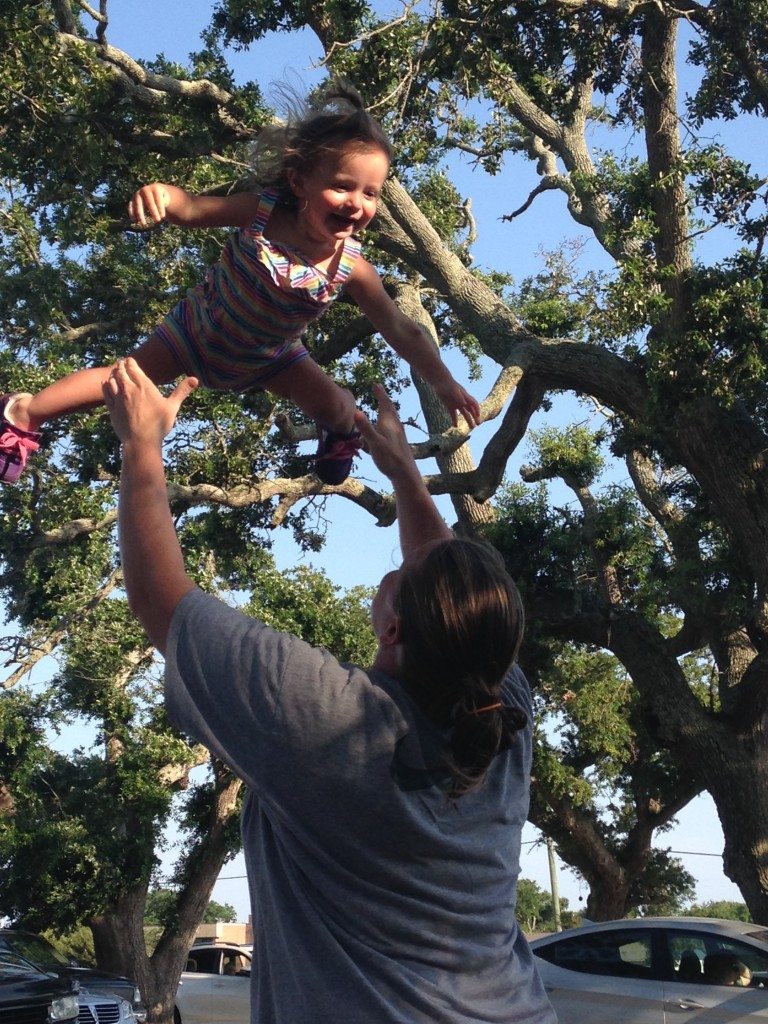 our posse.  waiting sort of patiently for food.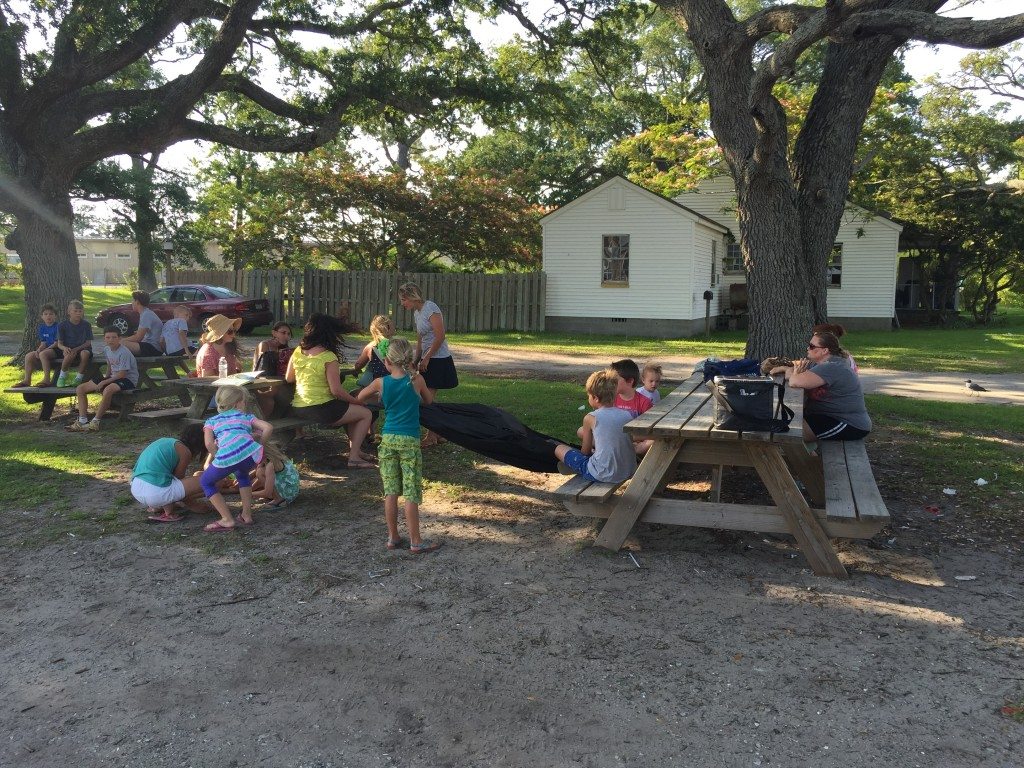 heather (homeschool mom) organized the kids to do a little cheer camp game.  hazel totally thought she was playing too.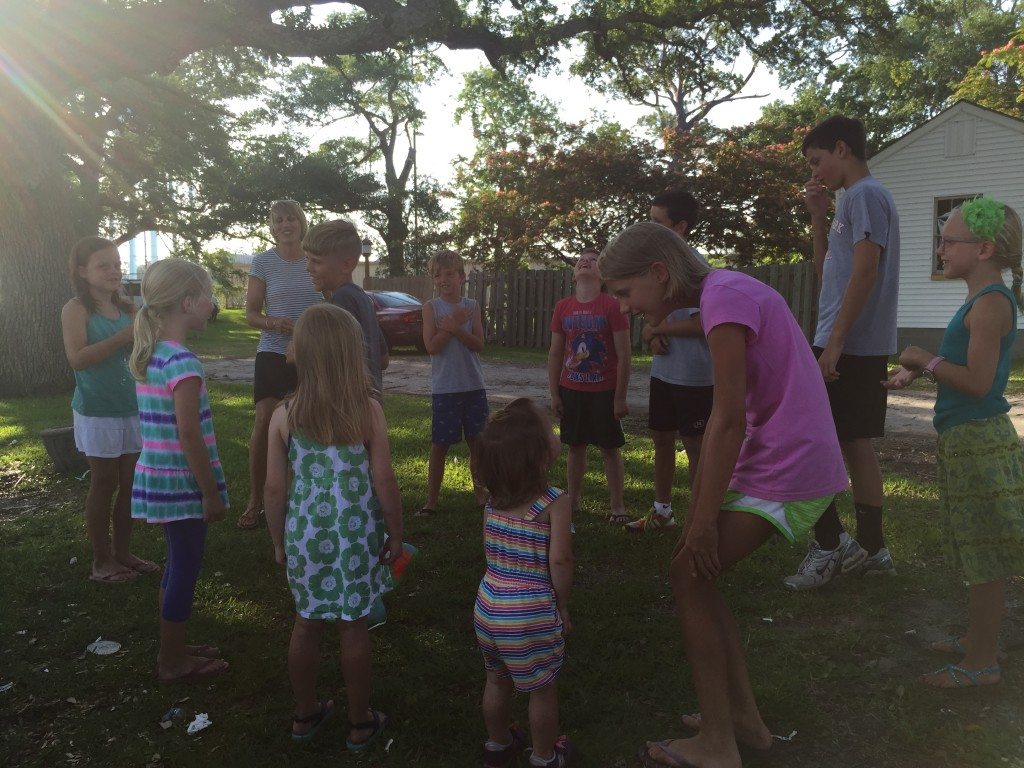 ahhhh.  finally.  fooooood.  most of the attendees.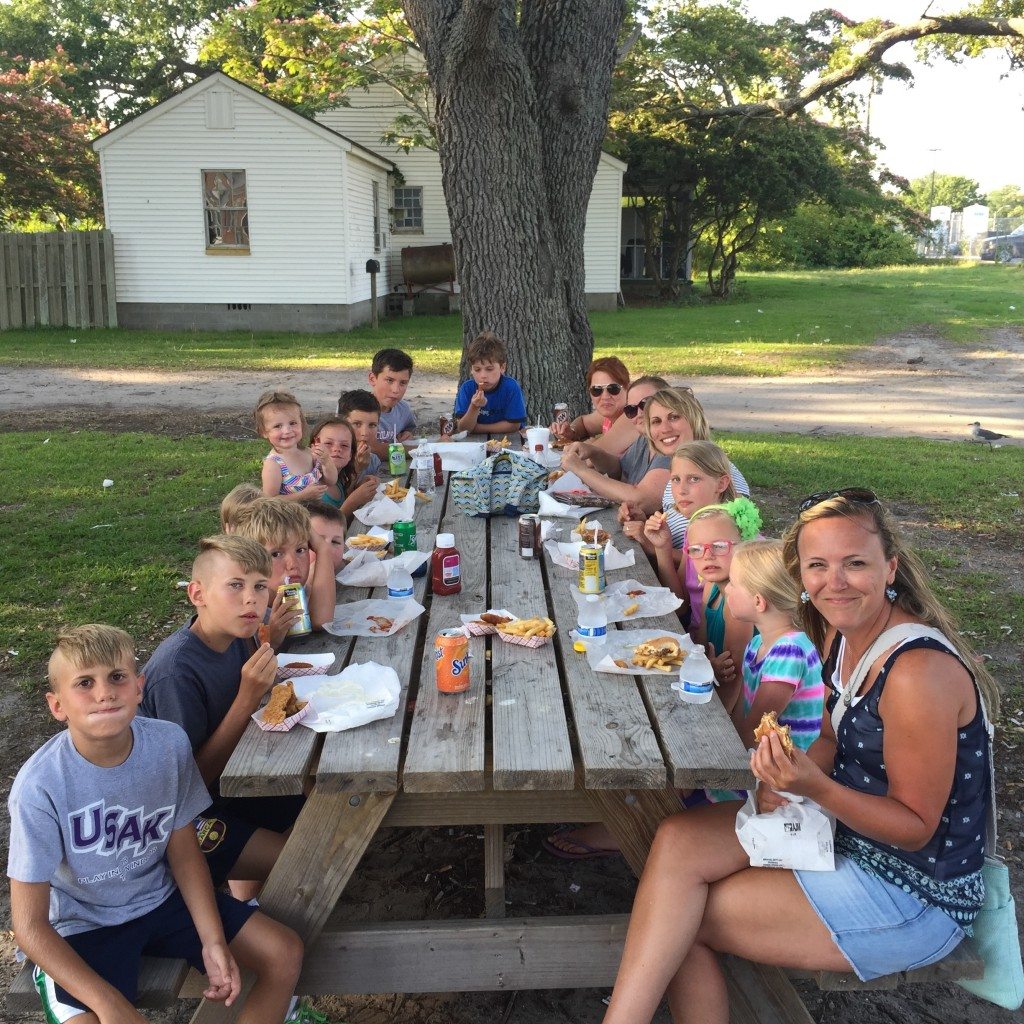 my people, eating.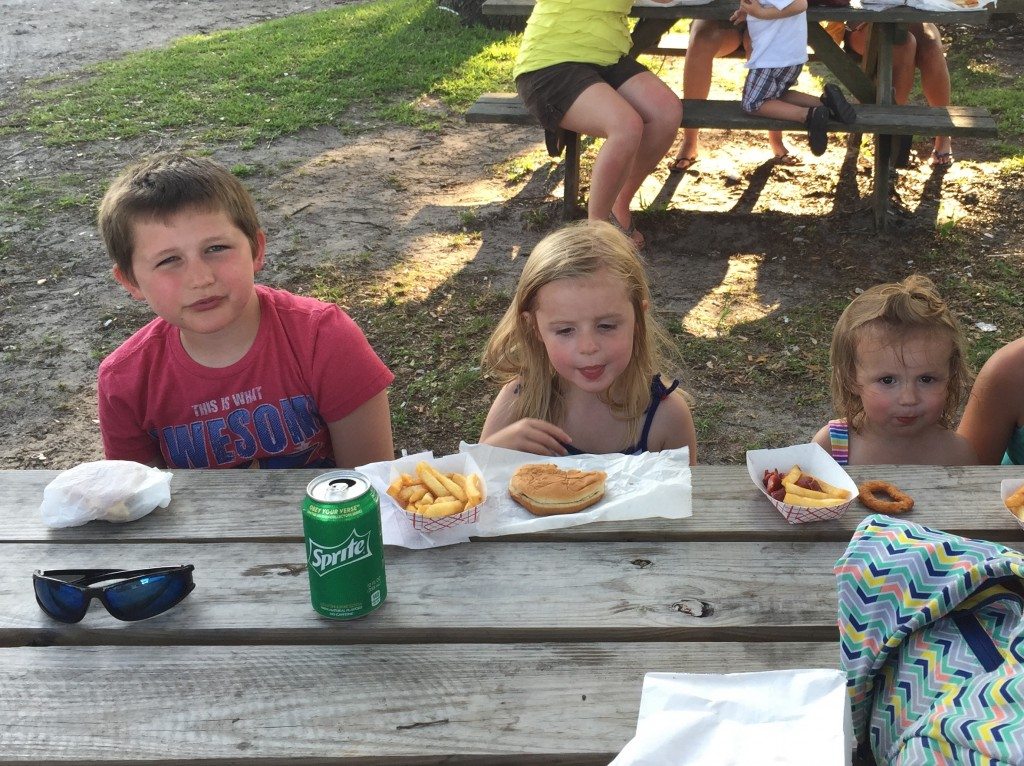 and that's a wrap on days three and four.  🙂