our second day at the beach began slowly.  we worked a little on a puzzle (and hazel worked on wrecking it).  had a lazy breakfast.  and eventually got ready for the beach…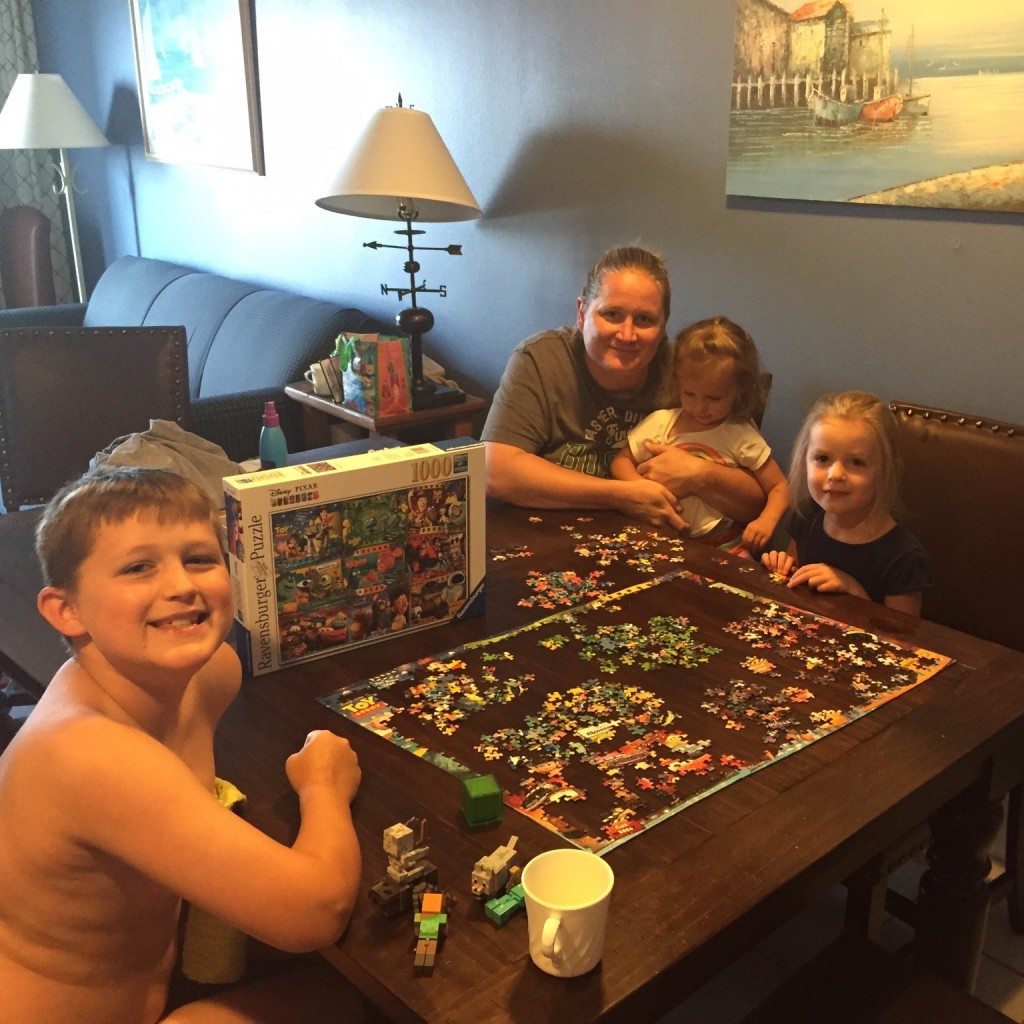 at the beach, i made a feeble attempt at a family picture.  hazel was not super agreeable.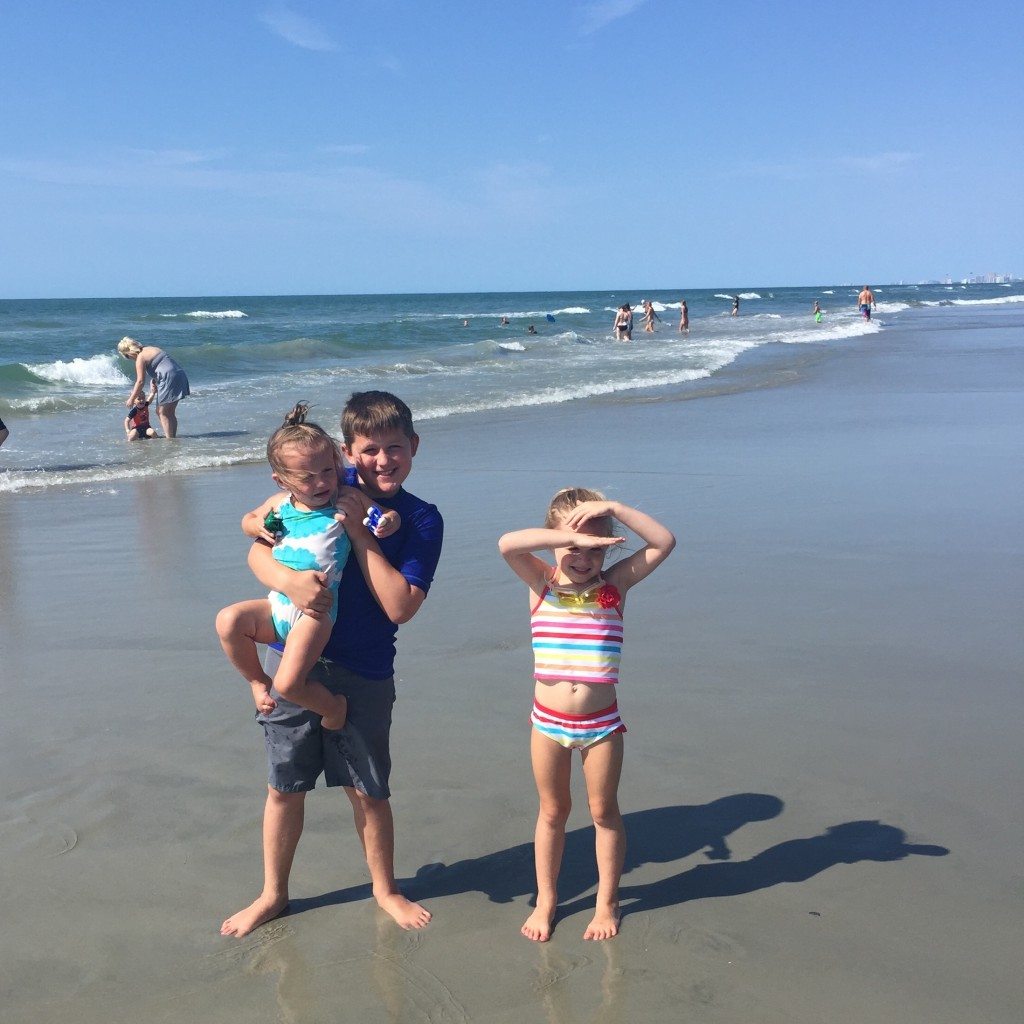 the boy.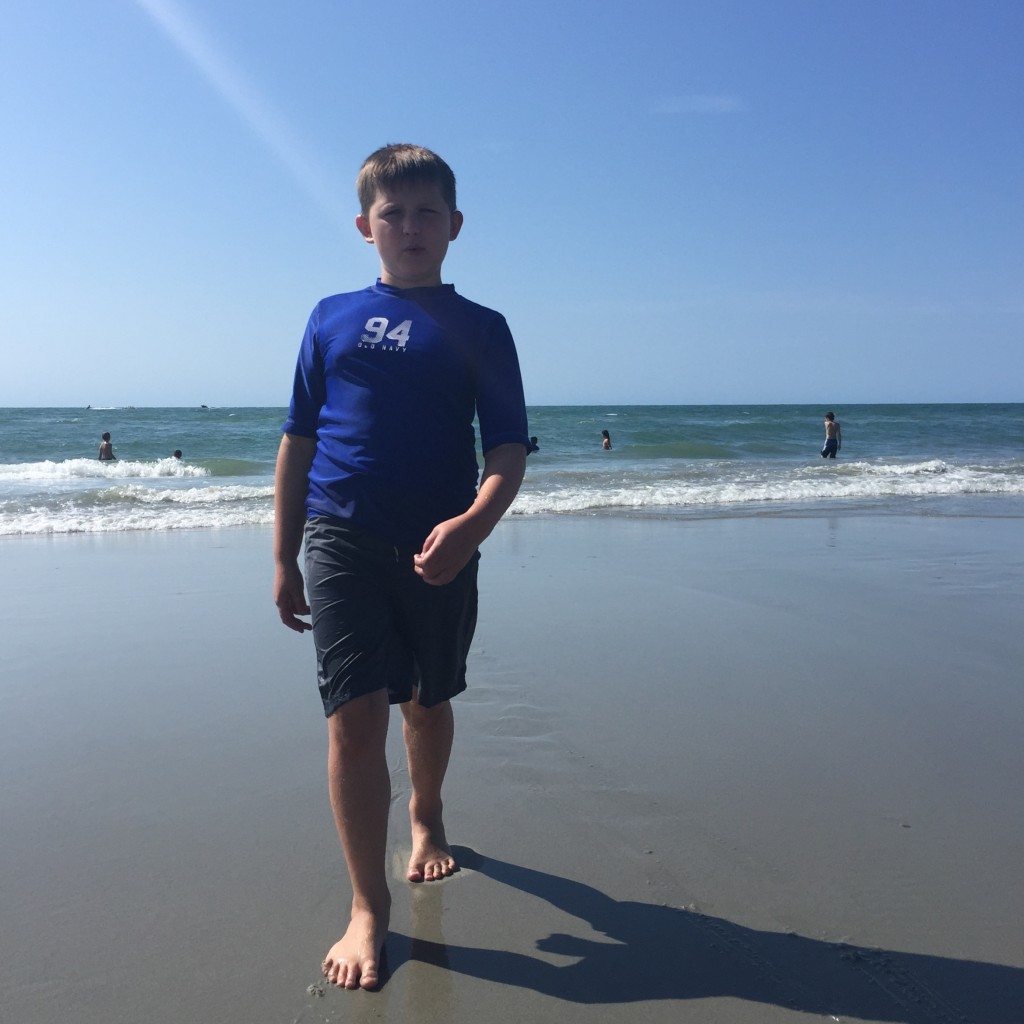 the girl.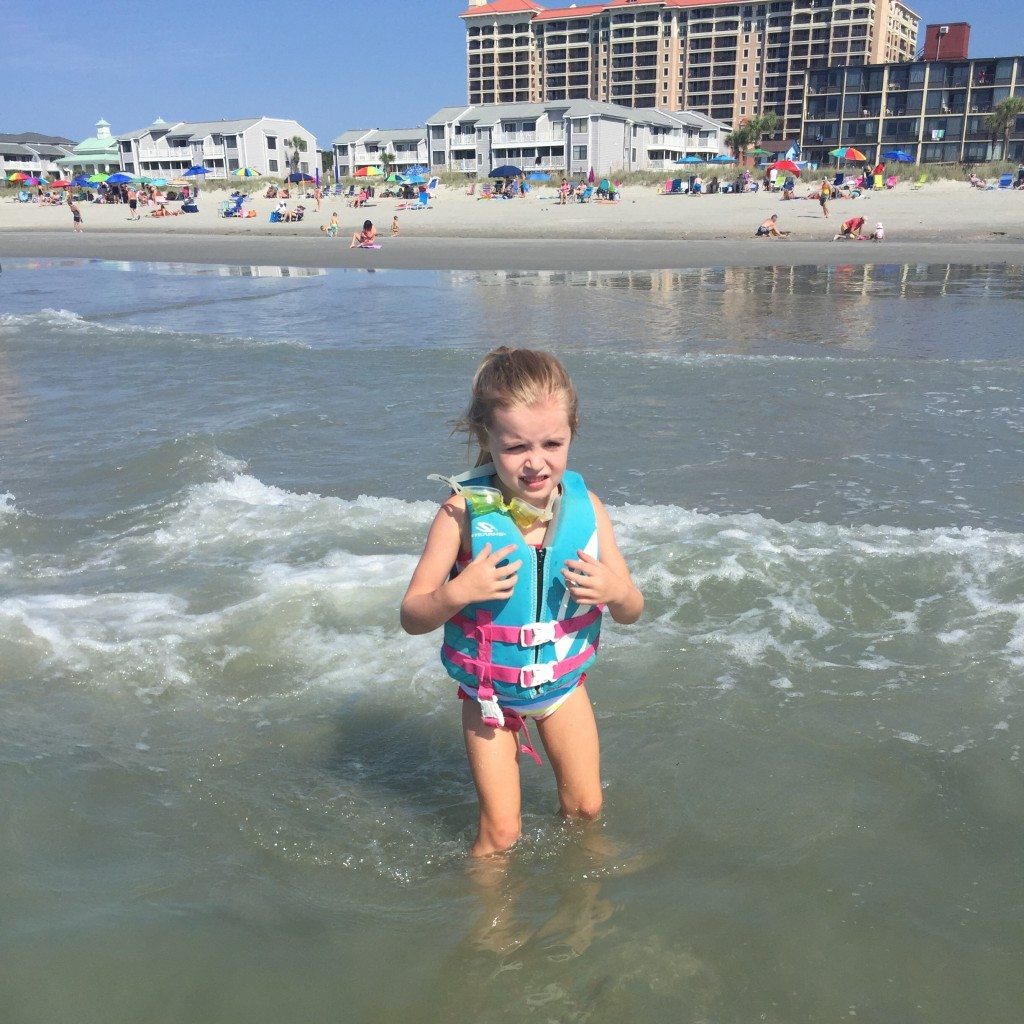 the toddler.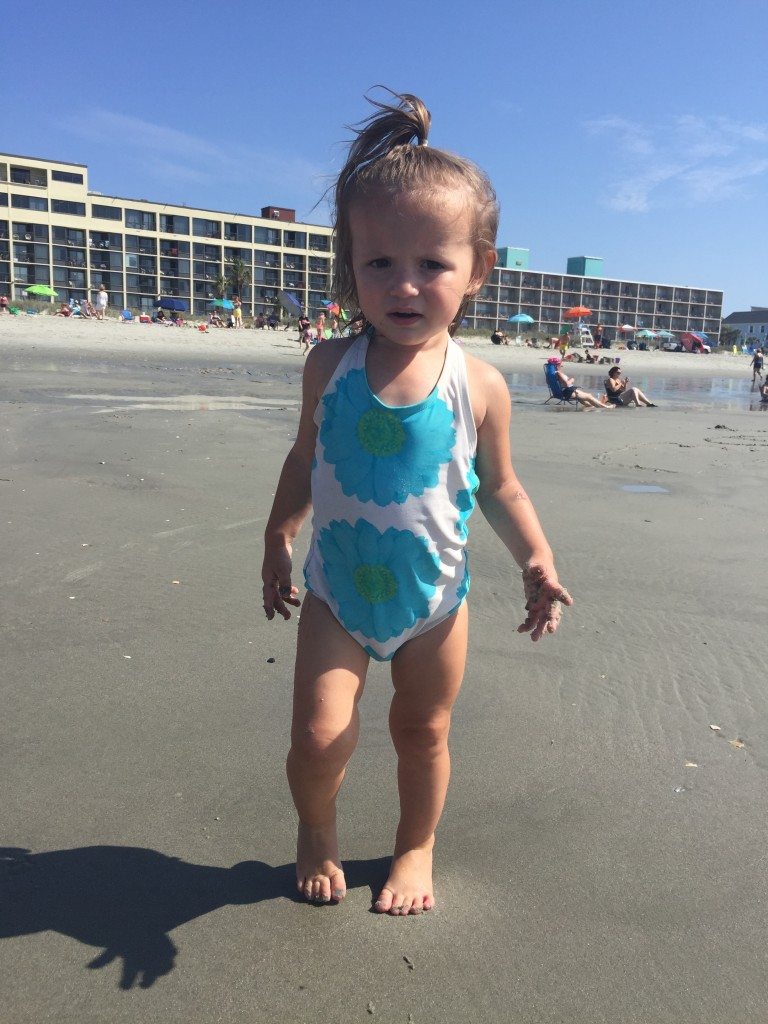 the family.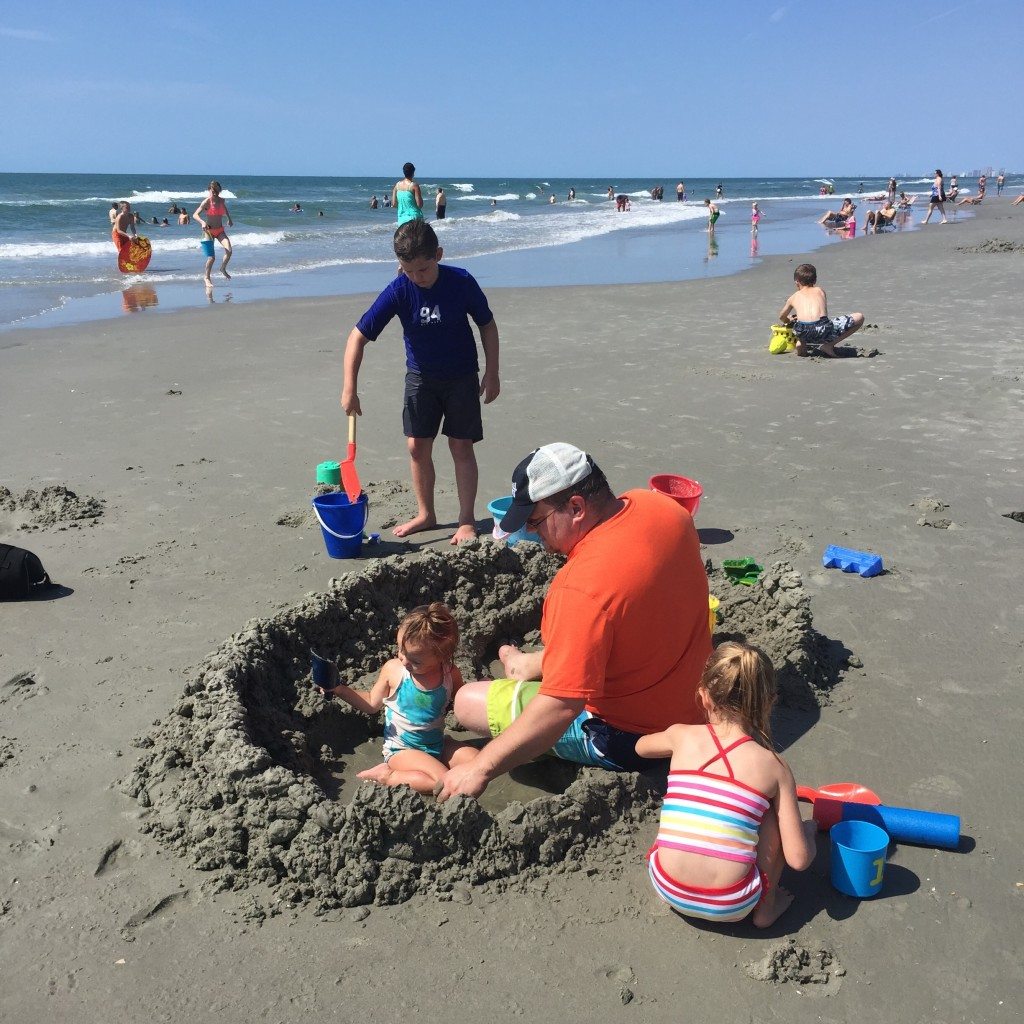 more family action shot.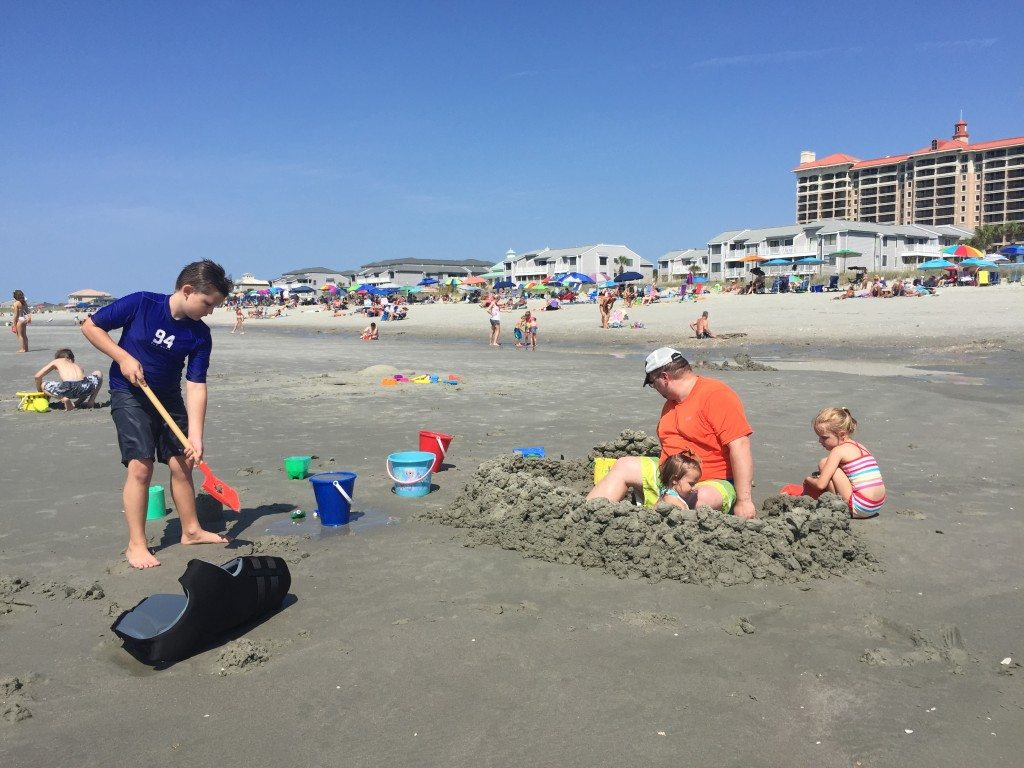 isaac learned a lesson in the proper water to sand ratio needed for a solid sand castle.  needless to say, this attempt was a failure.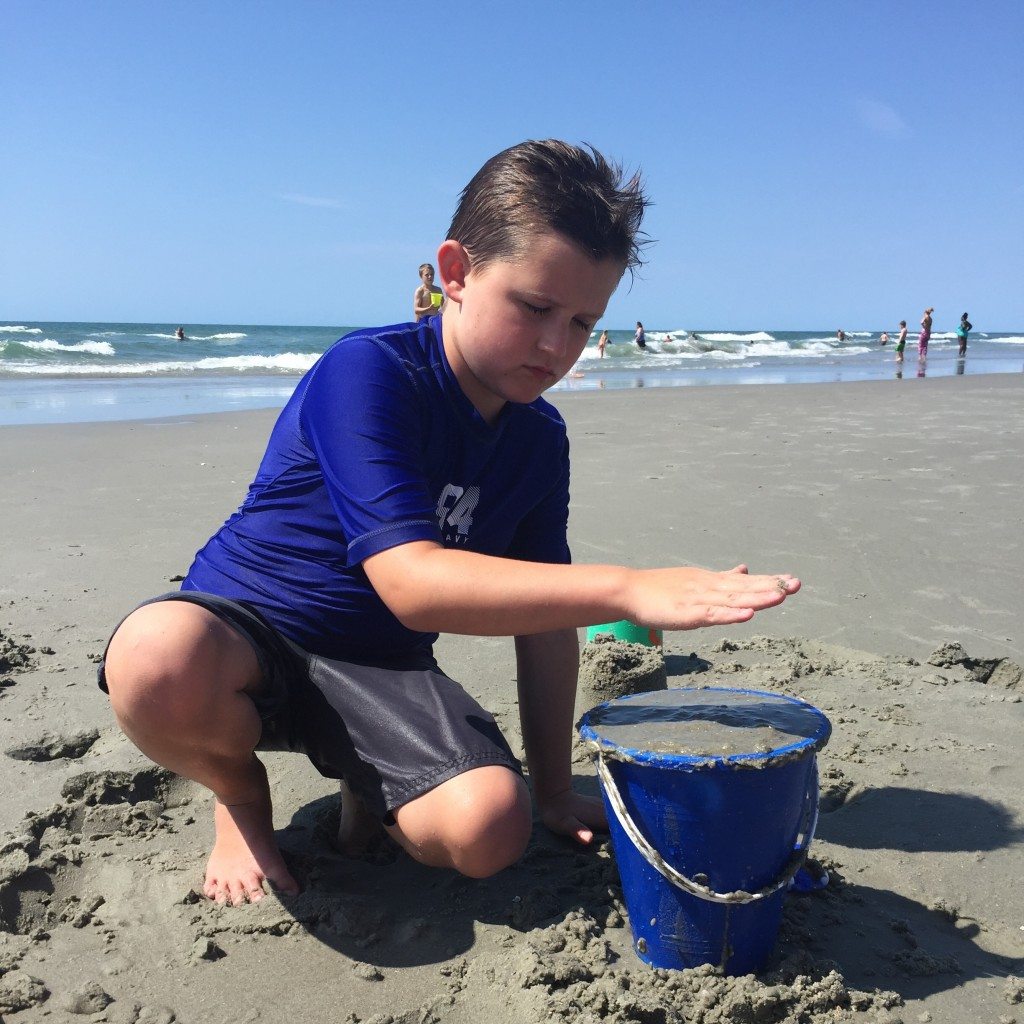 the crazel was  a fan of the walled in wading pool.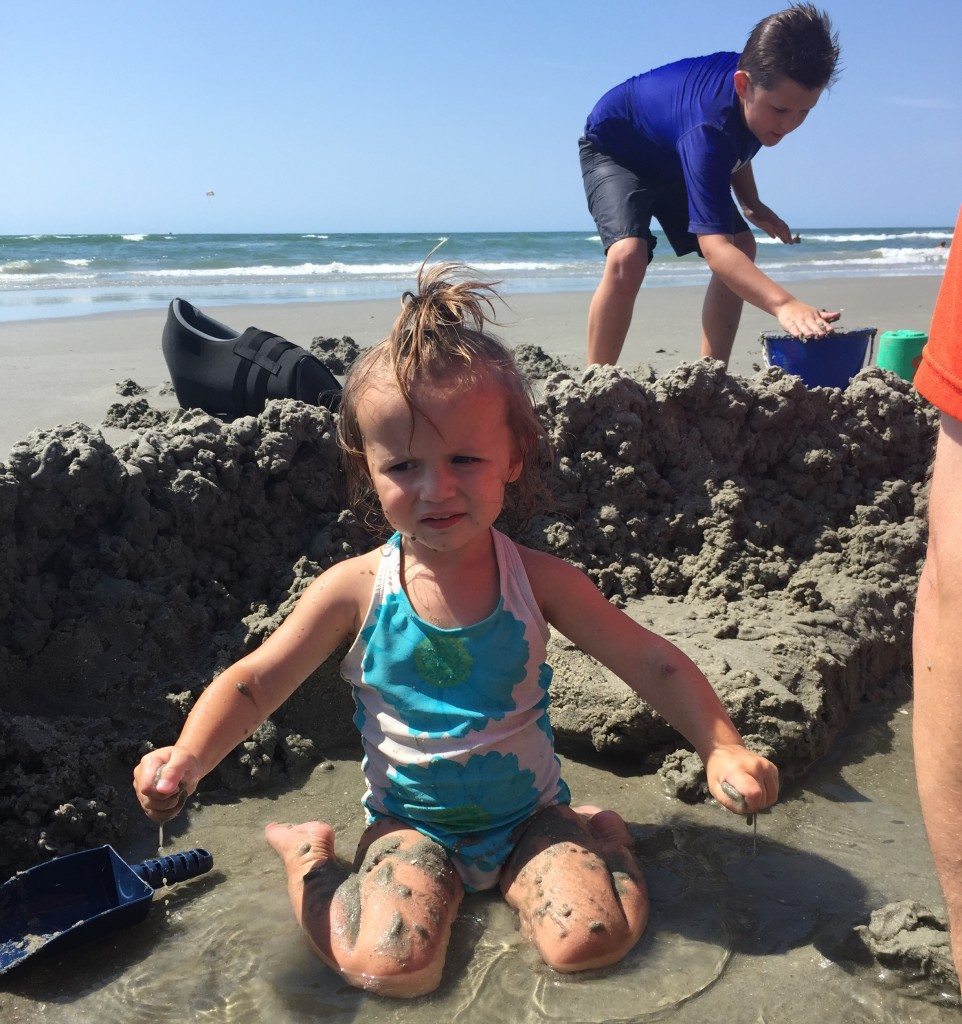 during hazel's nap, isaac stayed in and i went to the pool with just this kiddo.  she wasn't super patient with allowing me some reading time.  here, she's waiting for 10 minutes to pass until my next dip in the pool.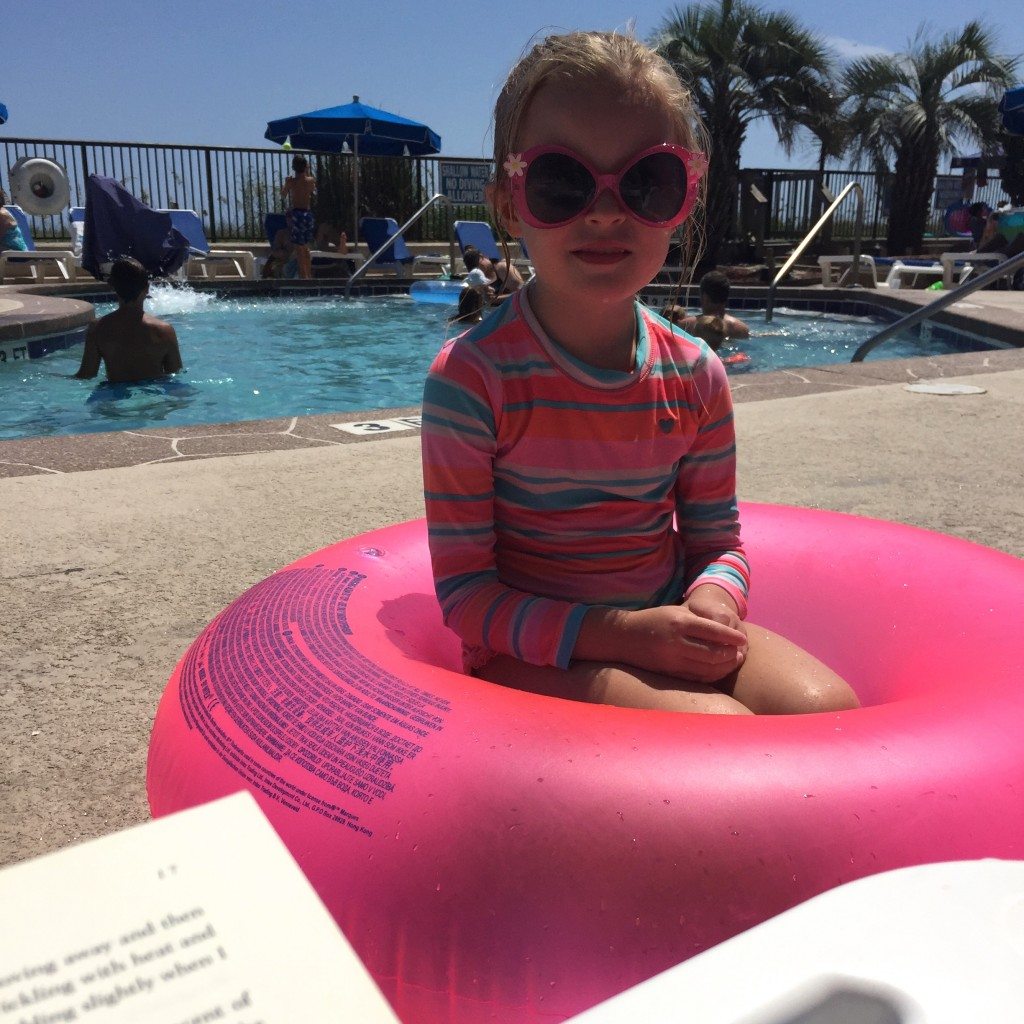 we had a low-key evening, and derek busted out the kerplunk game for a little family gaming.  hazel lost.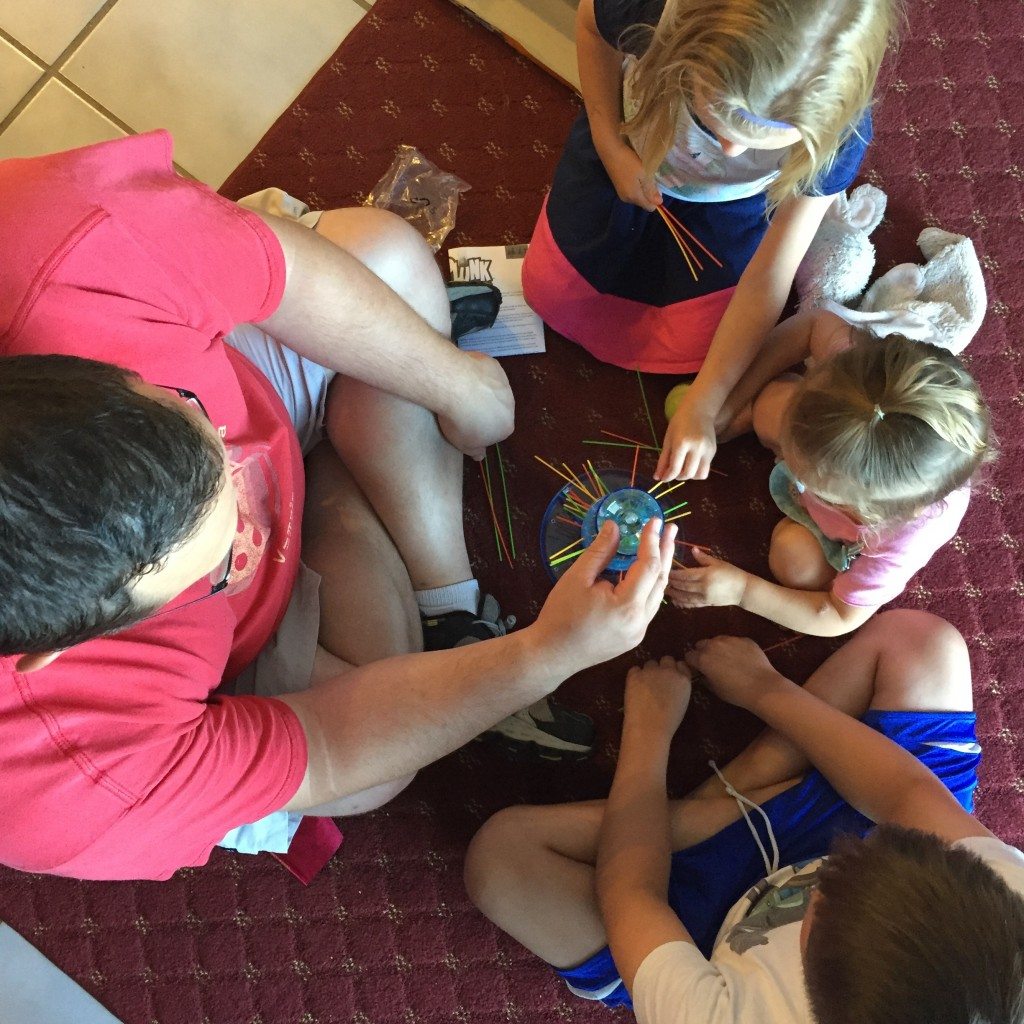 i underestimated my reading time and read my two books in two days, so on the third morning, this little bookstore saved the day and i picked up two more.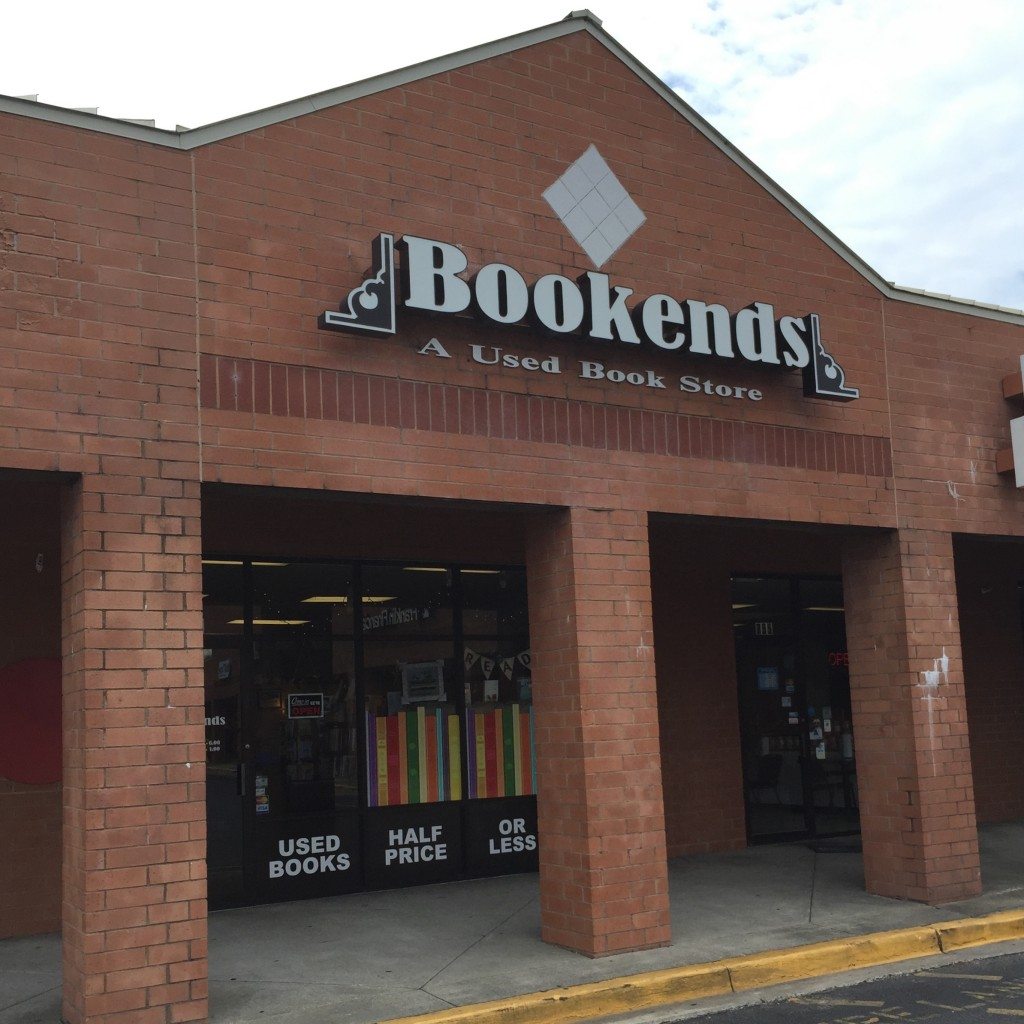 the kids needed a little break from the beach, and hazel took a super early nap, so we opted for a day at broadway at the beach in myrtle beach.  our first stop was amici's brickoven.  i got this super amazing stromboli and then ate way too much.  also.  cool story.  while we were there, a couple saw derek's pok-a-dot t-shirt and came up to our table and asked if we were from batavia.  she worked at the middle school and knew my brother and he worked at the ARC a few hundred feet down the road from where i grew up.  so, that was a fun little surprise.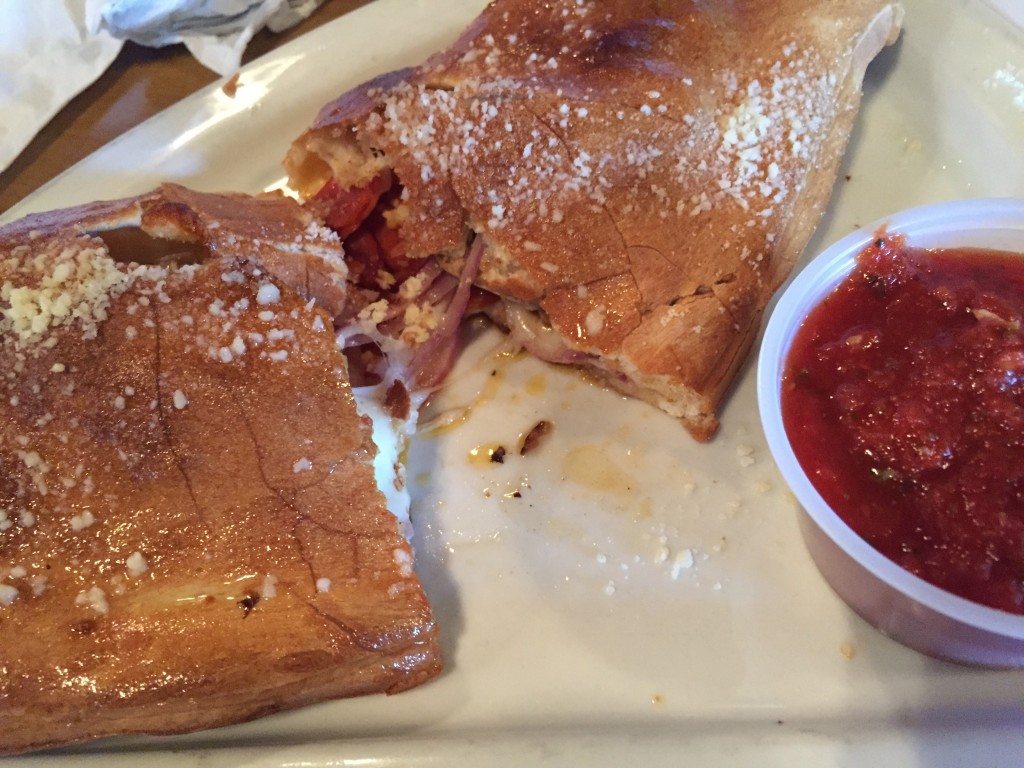 our main reason for broadway at the beach was to go to magiquest.  it was pretty cool, but maybe geared for kids a little older than ours.  anna was with derek and did ok.  i had isaac and hazel (she was just along for the ride).  isaac got frustrated often.  as did i.  mostly because i hate conglomerations of the general public and i was toting hazel around the whole time.  anyhow, it wasn't so bad in the end and i'm sure we will go back now that we've dropped the big money on the wands and such.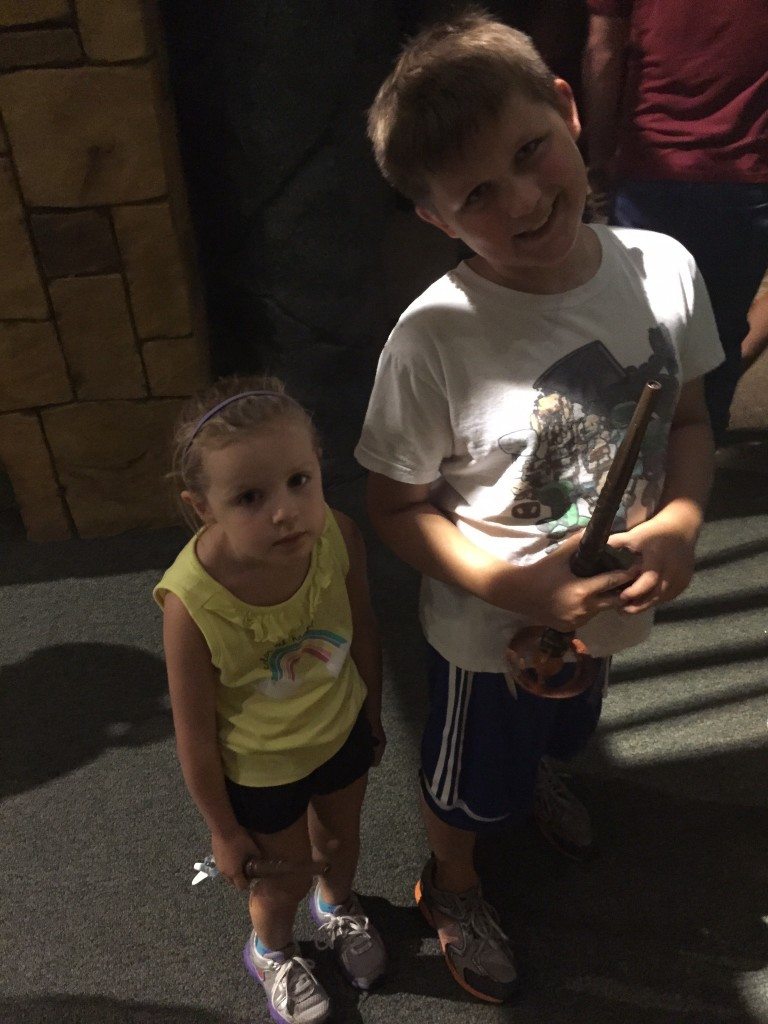 the lighting was terrible and there were people swarming everywhere so it was hard to get a good picture.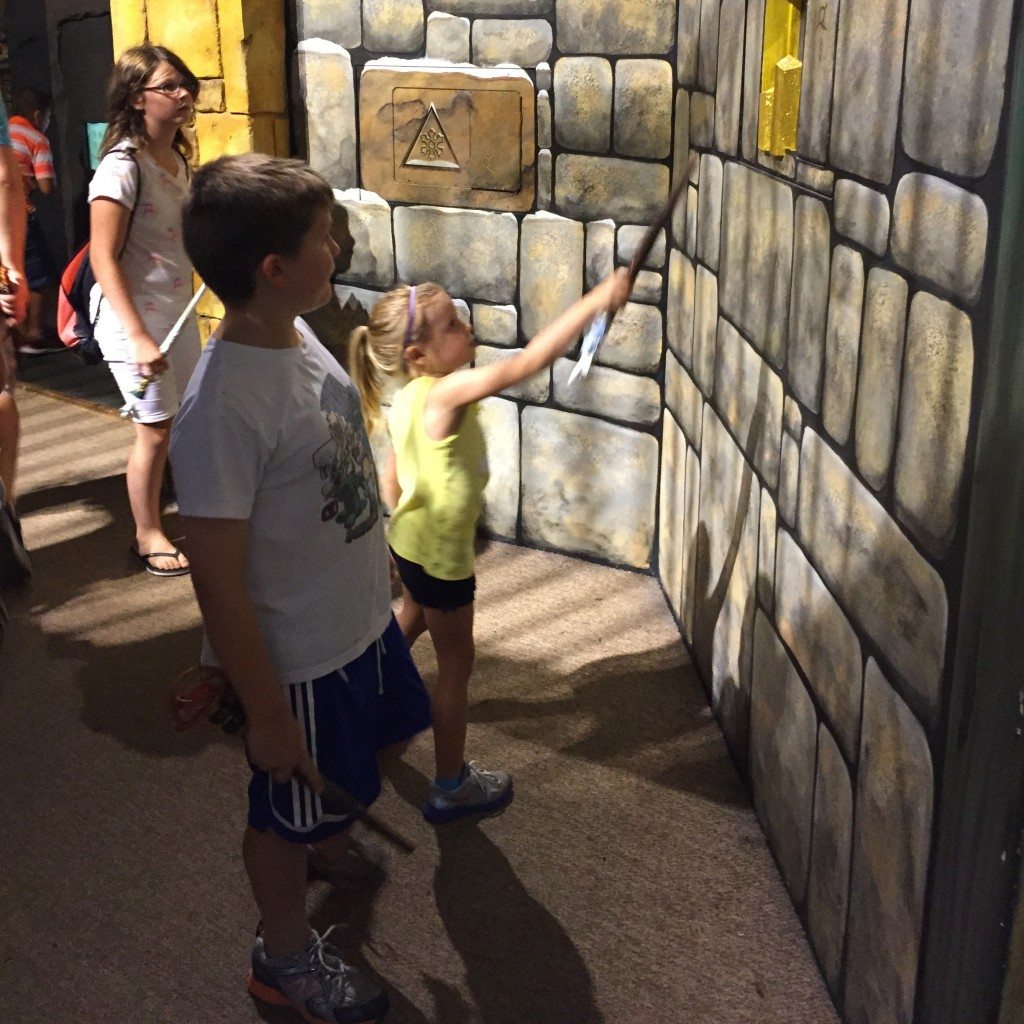 this is how i felt about it all.  grumpy selfie.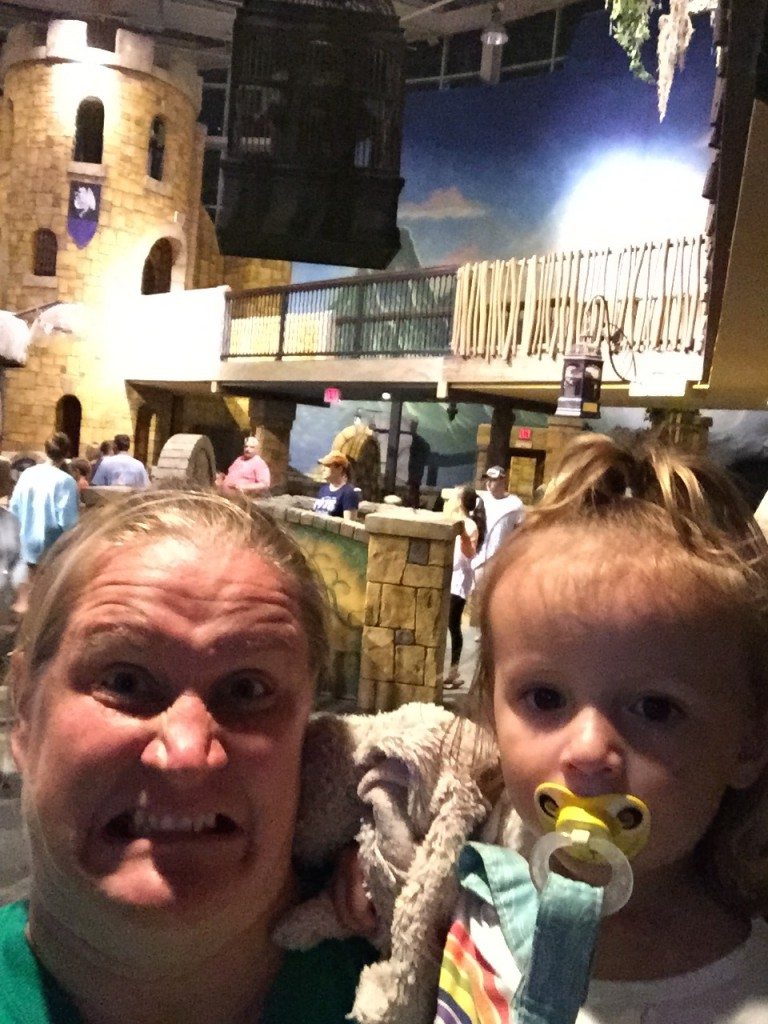 anna chugged along, with the goal of doing this unicorn thing.  and she made it at the very end.  (isaac, on the other hand, collapsed into a ball of tears after a super bratty kid cut in front of us at one of the little portals).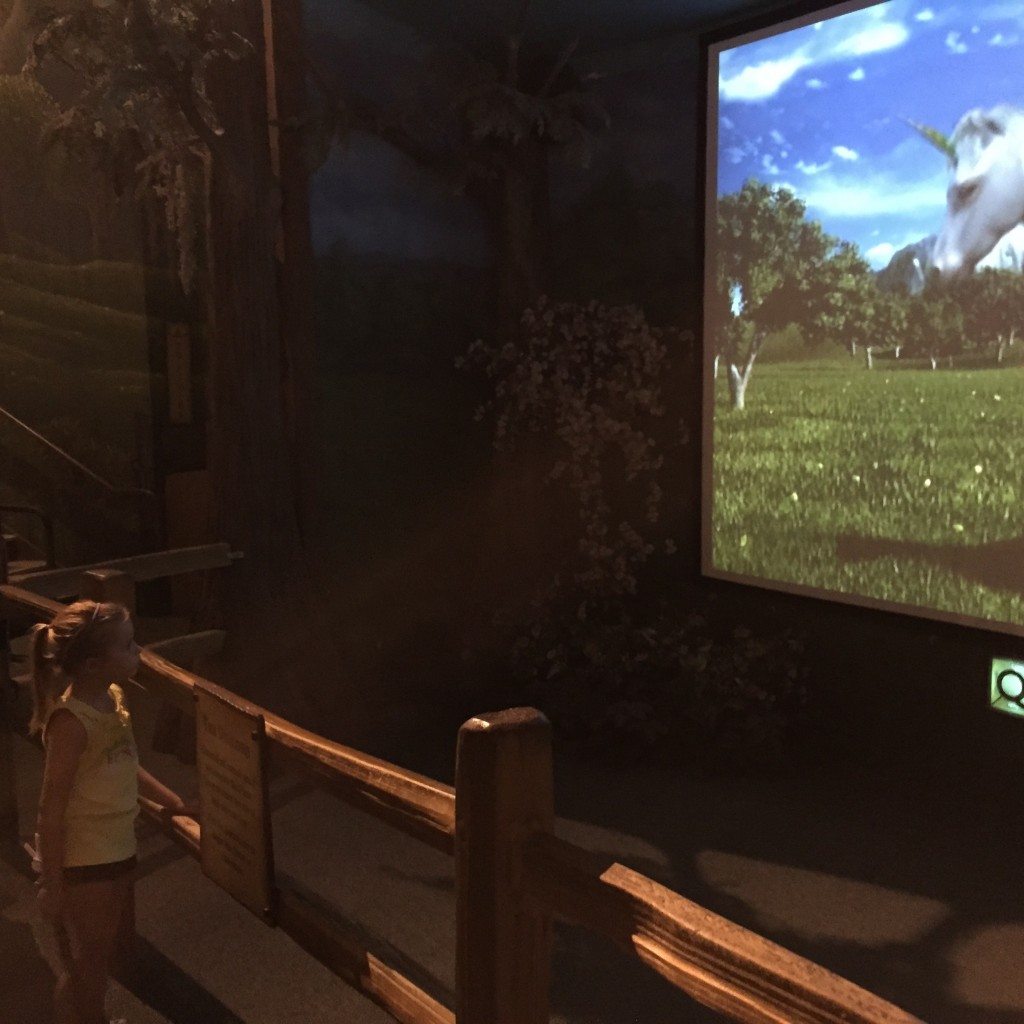 after our magiquest adventure, we hit up ben and jerry's for some delicious icecream.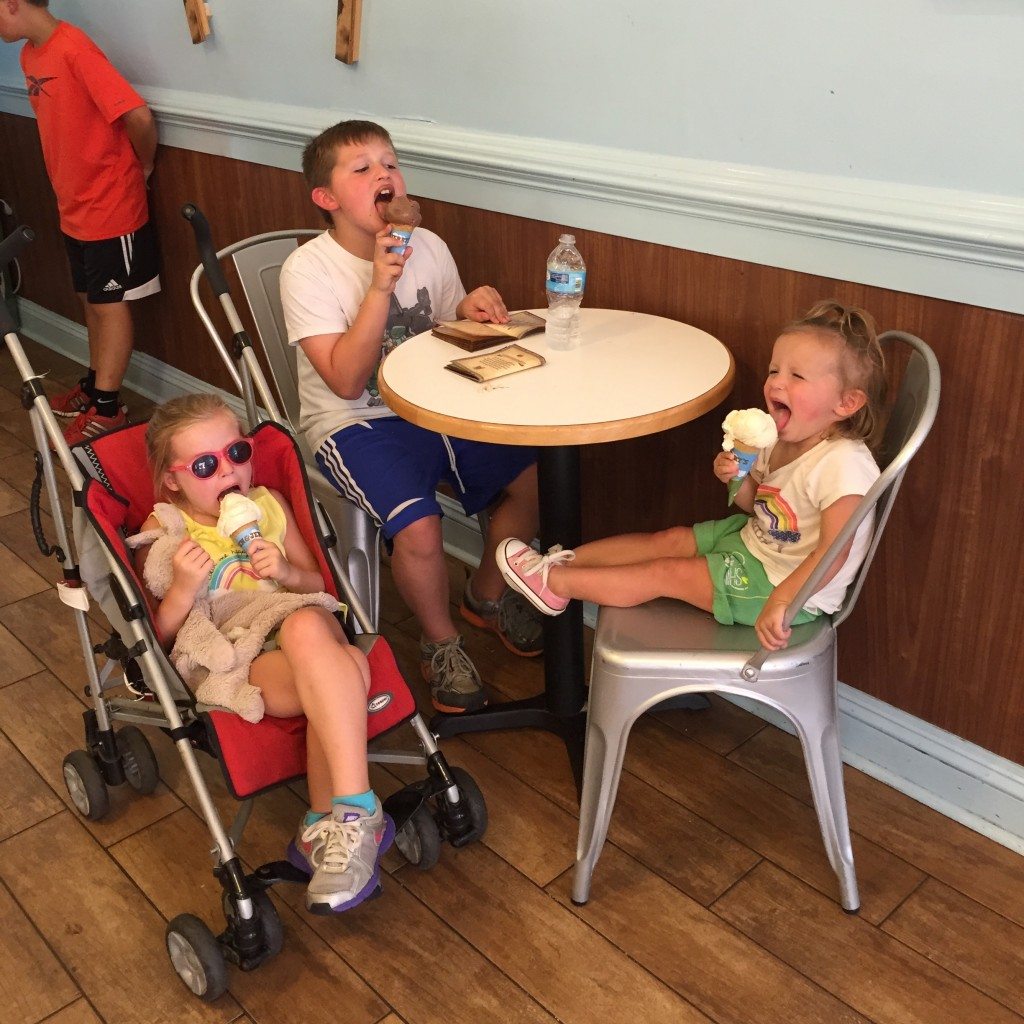 derek's birthday was monday, but we didn't do anything to celebrate, so for dinner, we picked up some grocery store deli foods for the kids and scored some thai food for ourselves.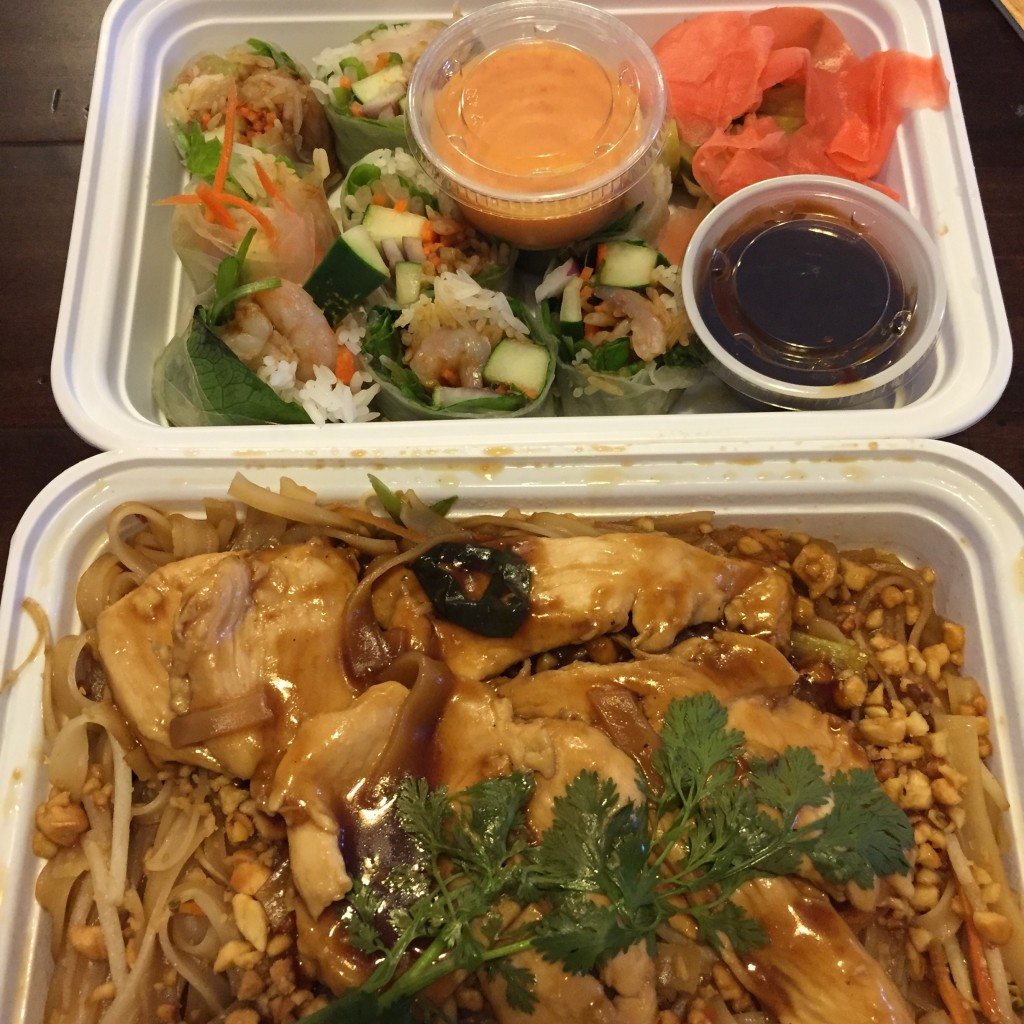 after i stuffed myself with thai, the girls took a bubble bath.  hazel said "bubbles" on repeat about 200 times.  this was the only sort of appropriate pic i managed.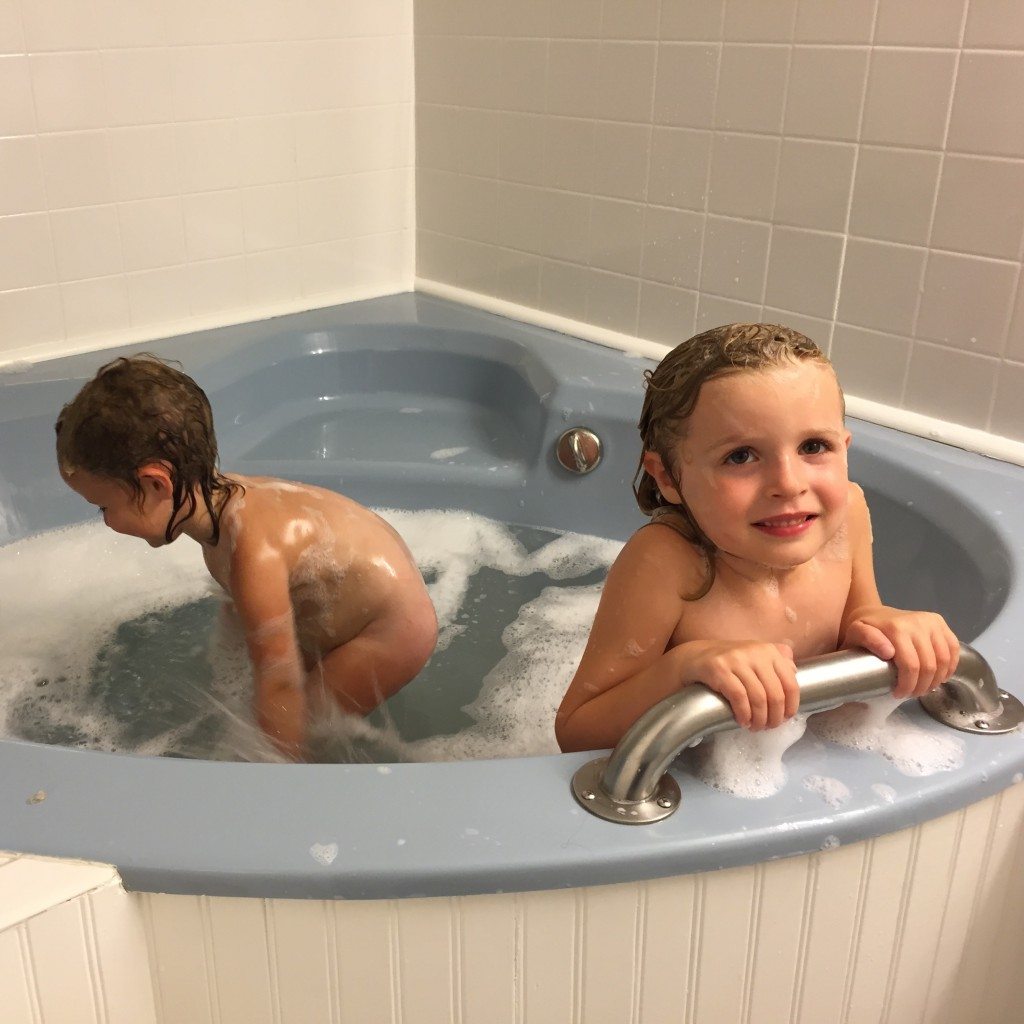 so that's a wrap on monday and tuesday…