the last day.  we started out at the beach.
derek took isaac out in the deeper waters for a long time, so i wandered about with the girls.  collecting bits of shells.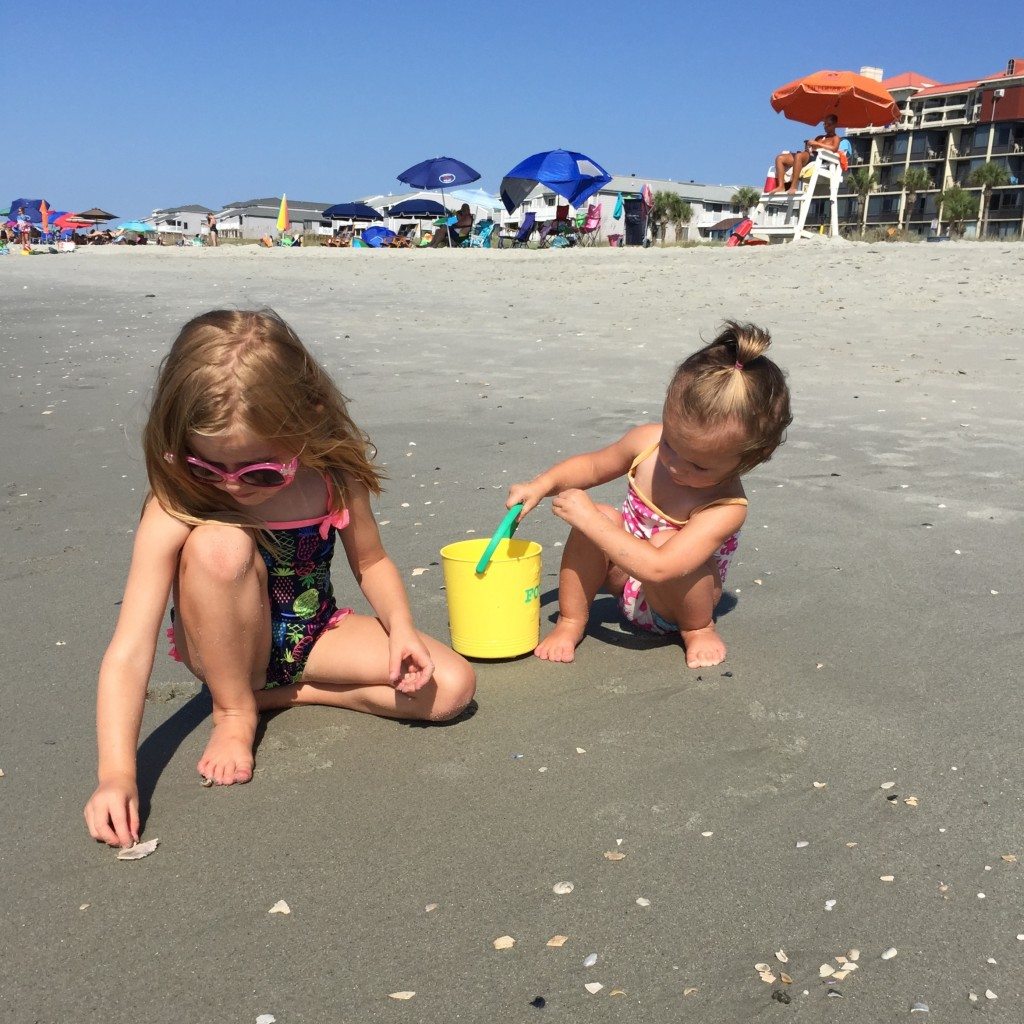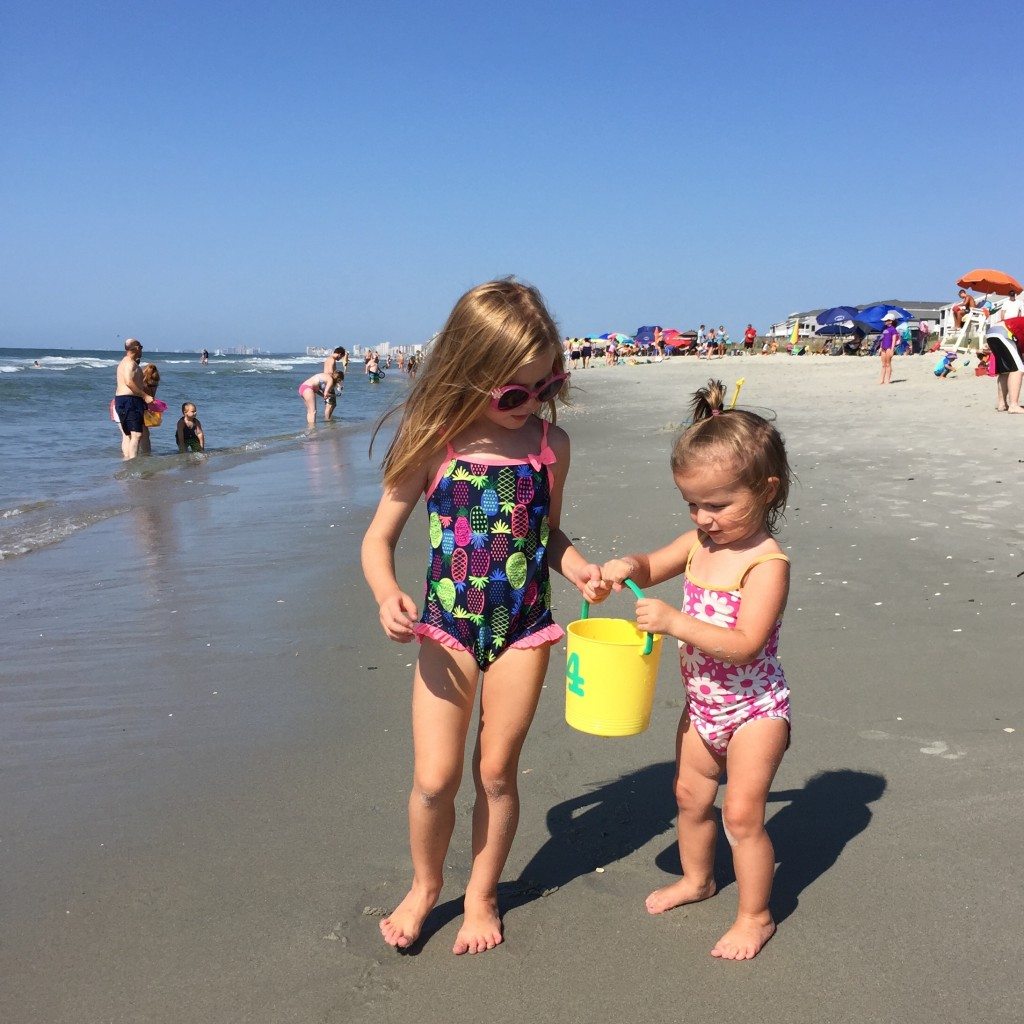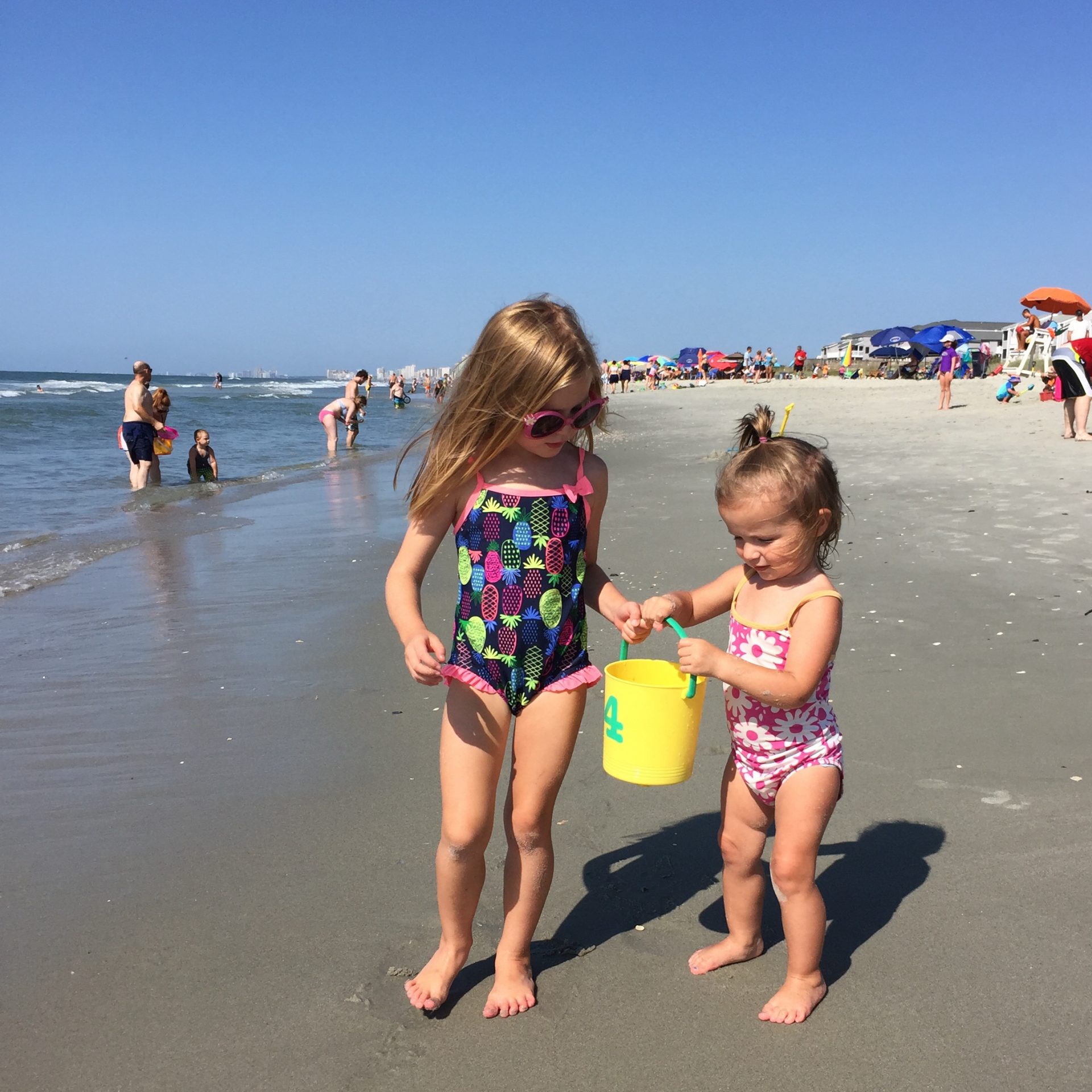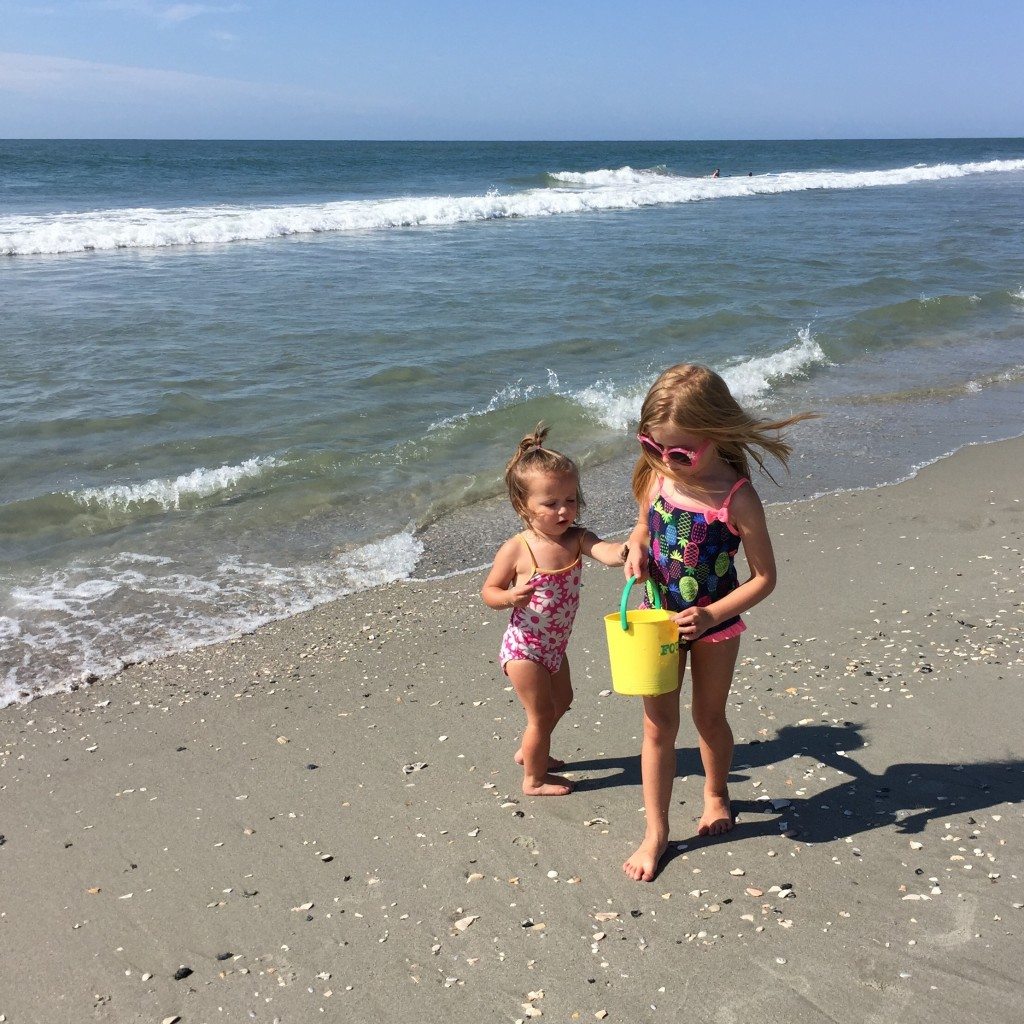 and writing in the sand.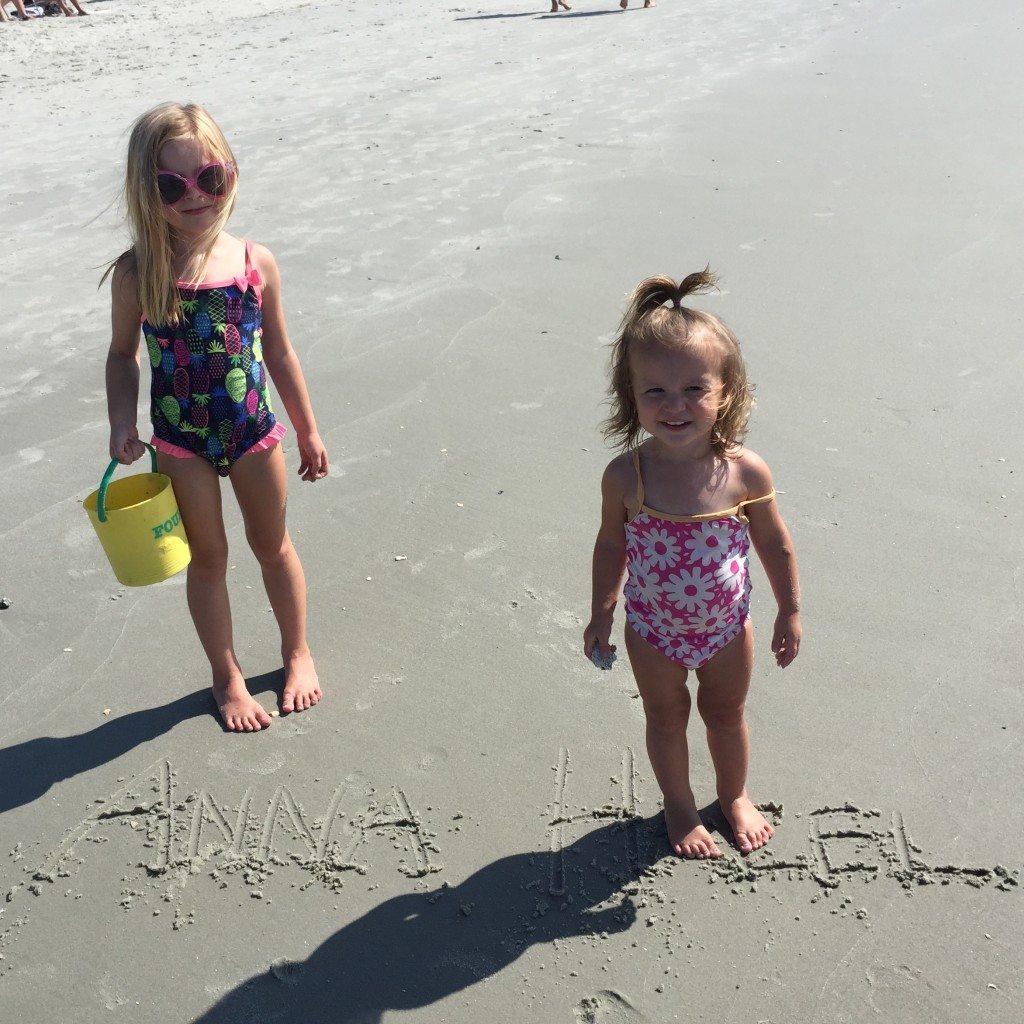 and snapping as many photos of the sister love as i could.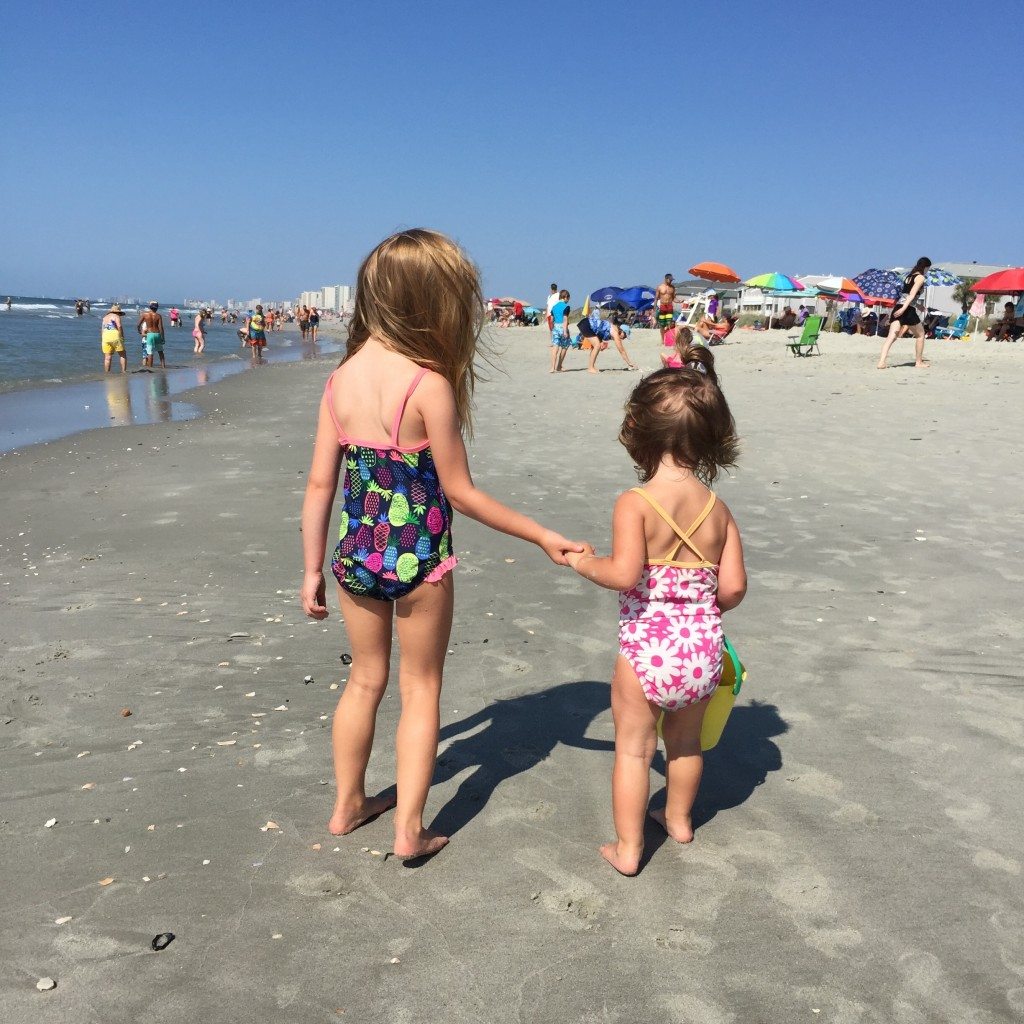 making beach soup.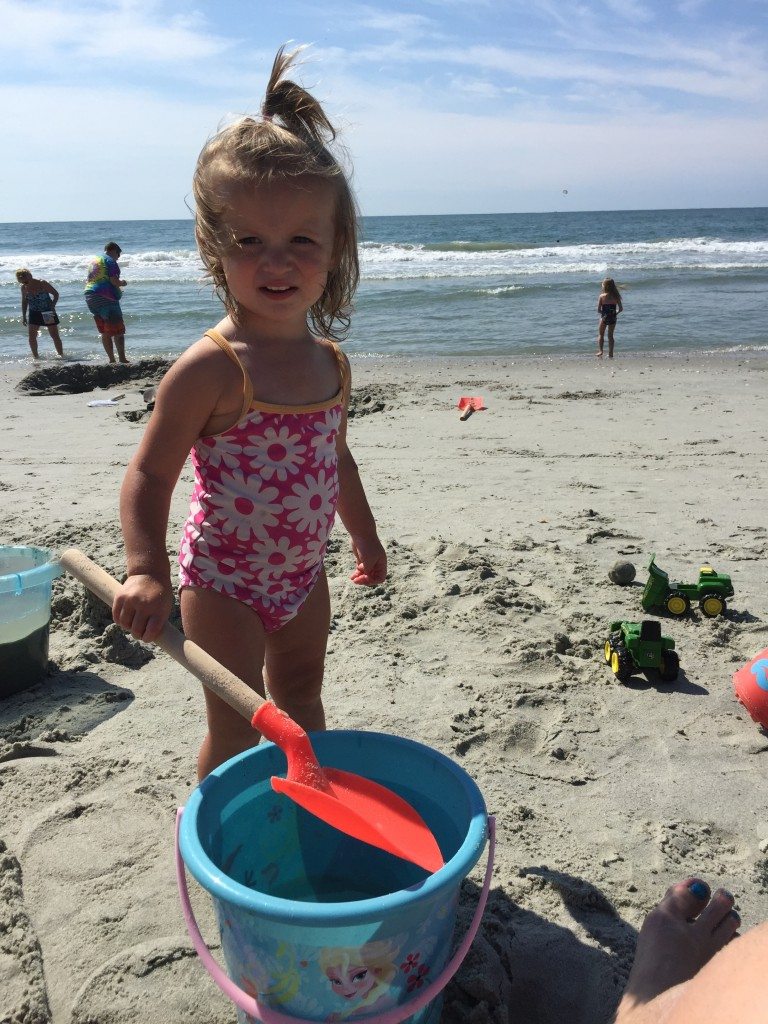 beach soup sous chef.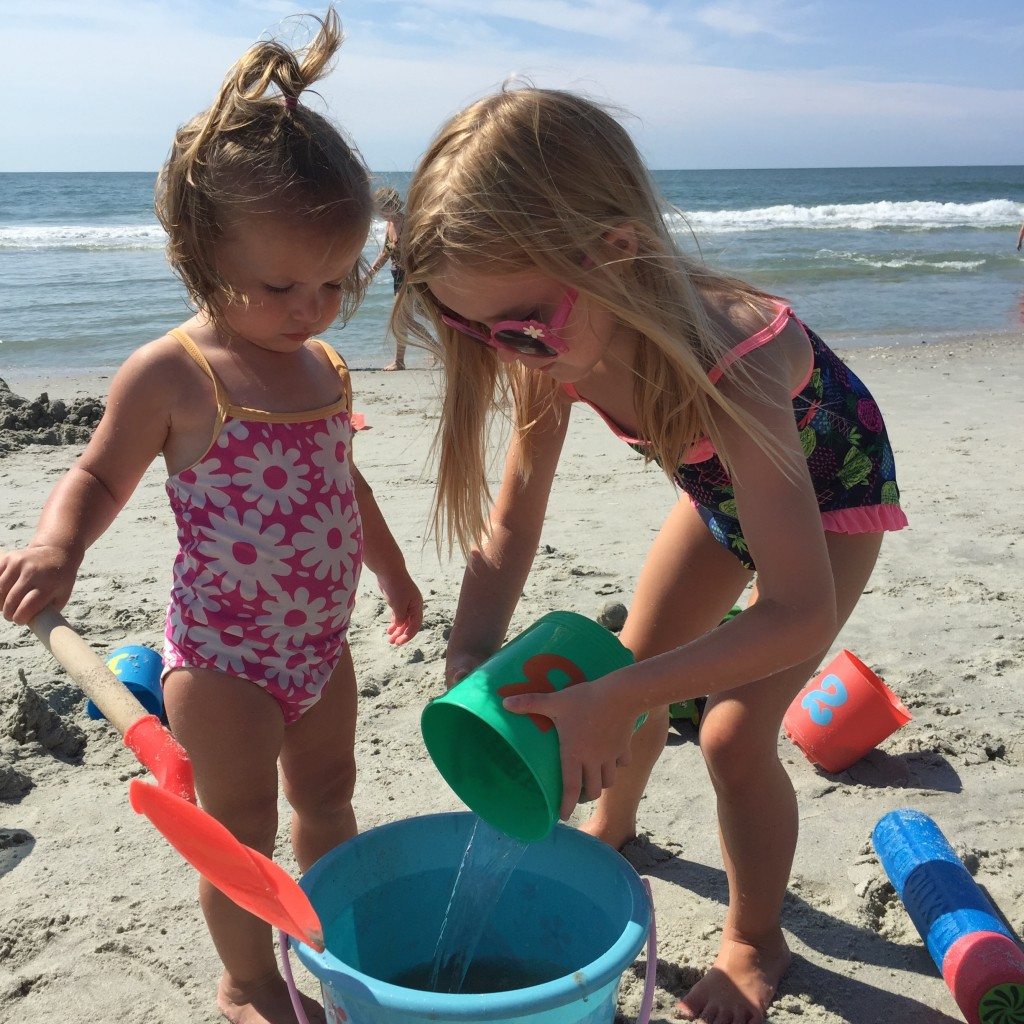 tidal pool fun.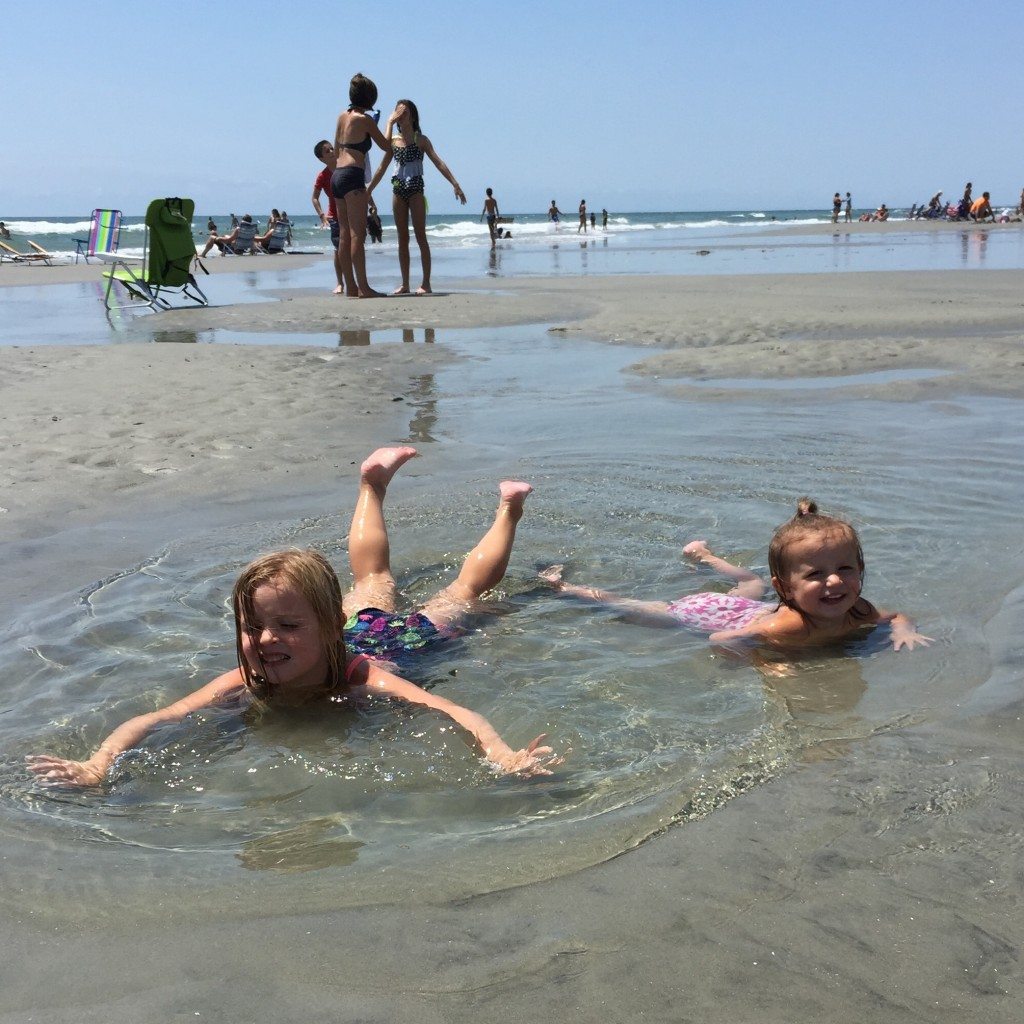 i can't stand it.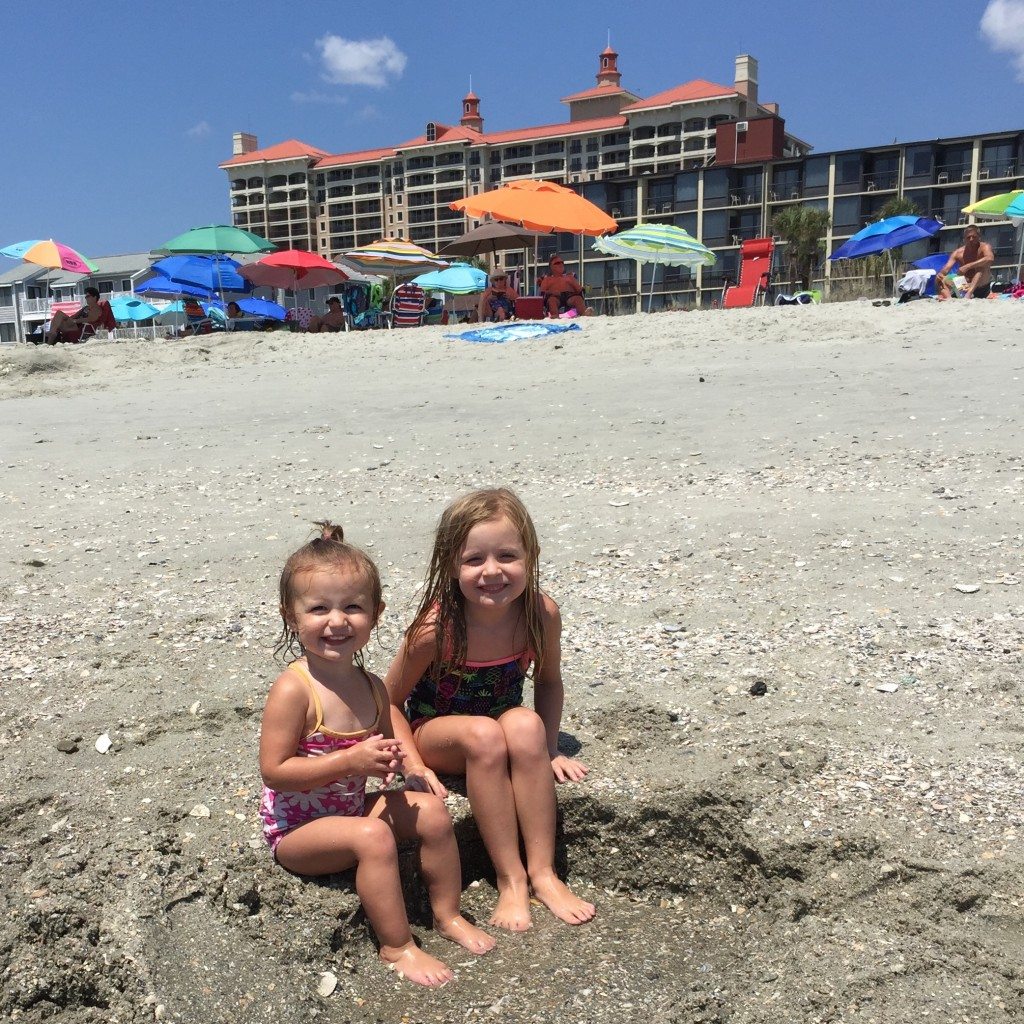 more tidal pool frolics.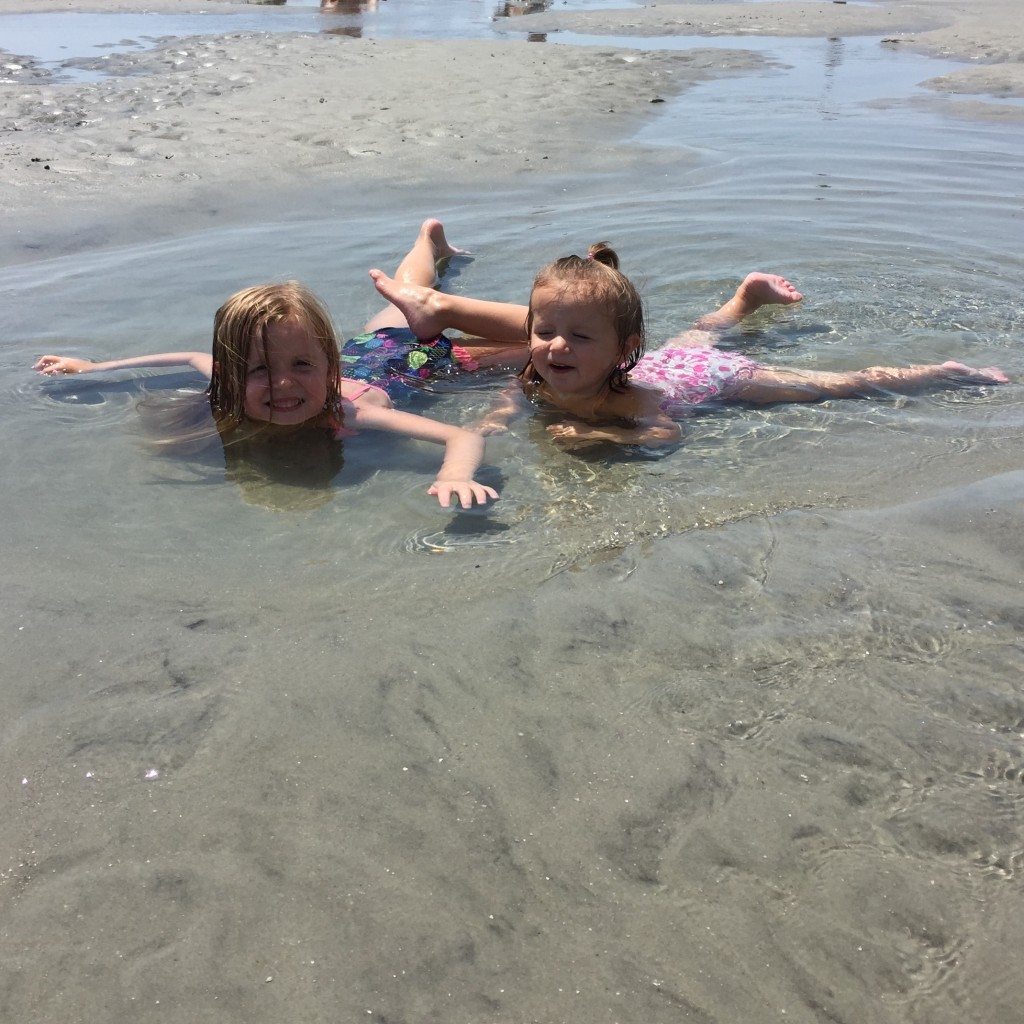 isaac returned from his wave adventures to hang a bit.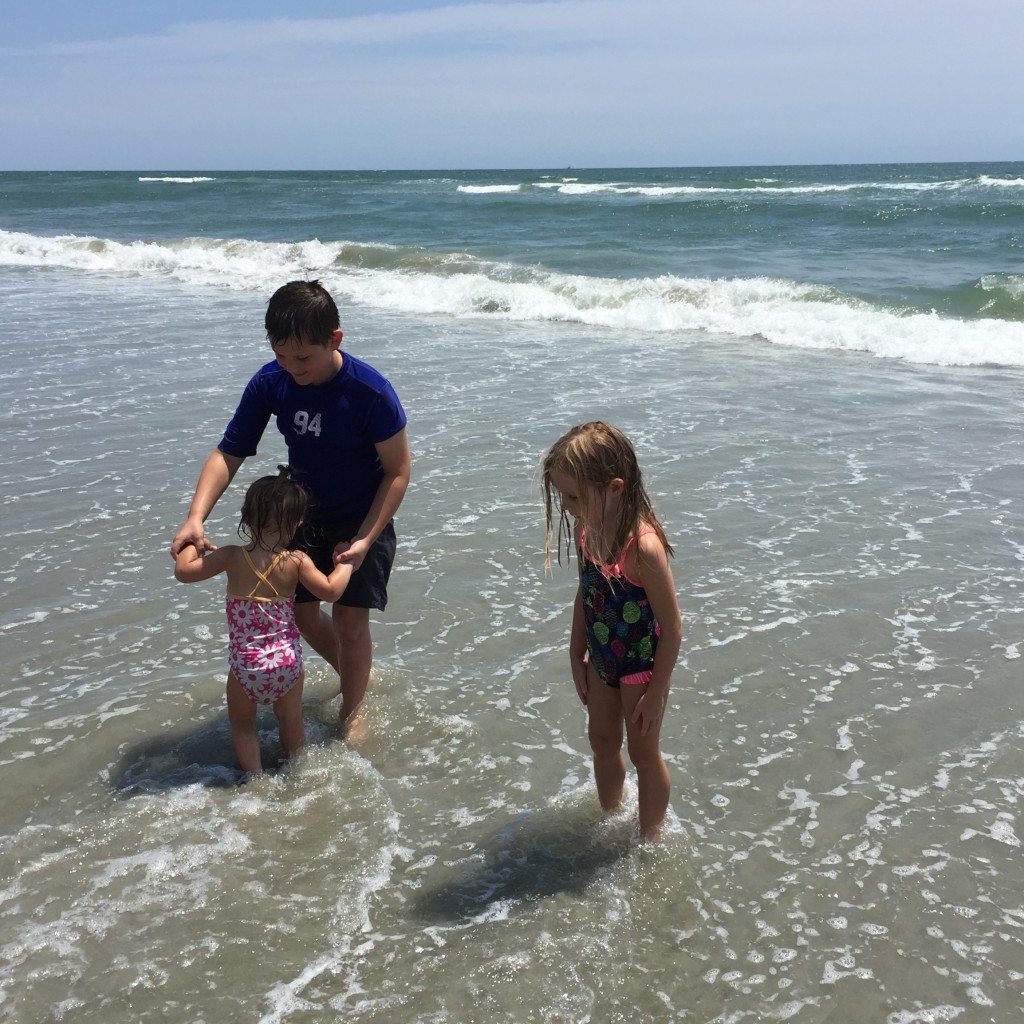 we almost even managed a decent picture.  almost.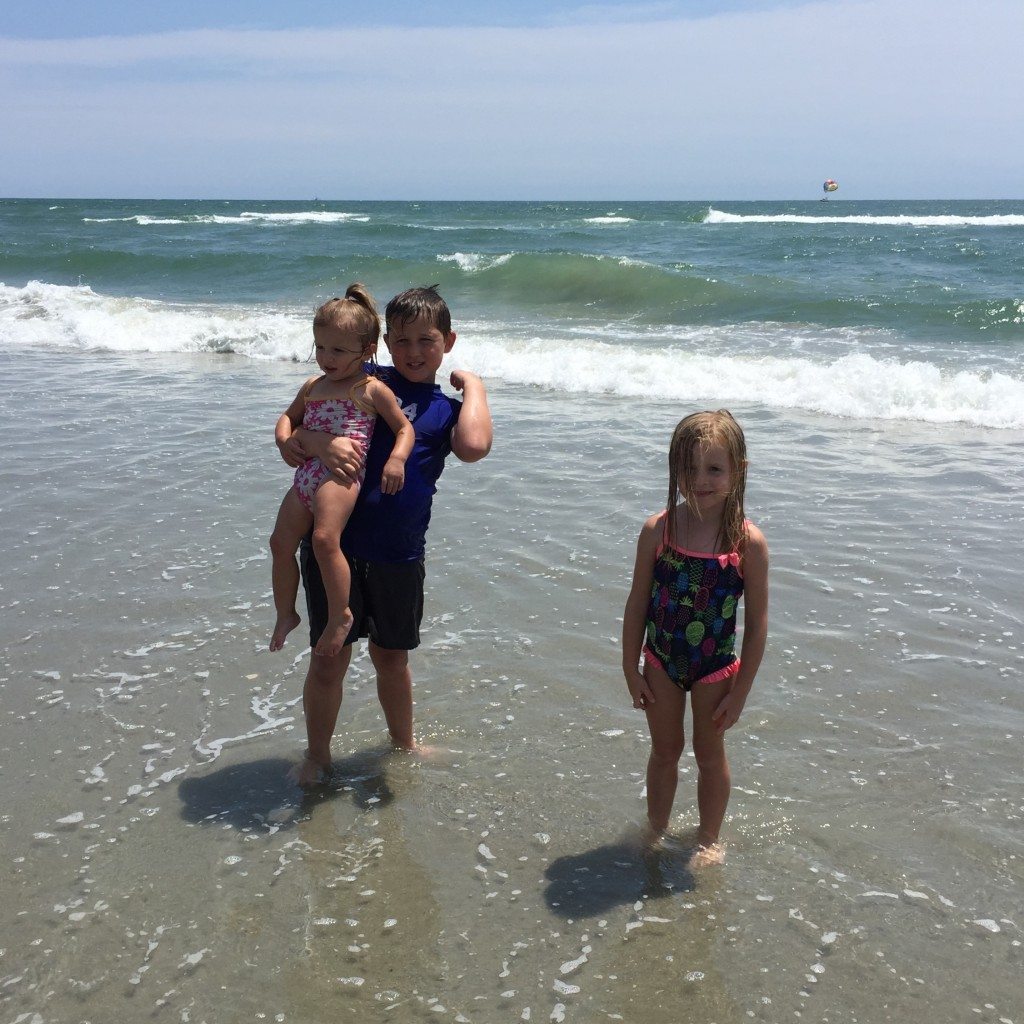 then, back to the pool.  this knucklehead.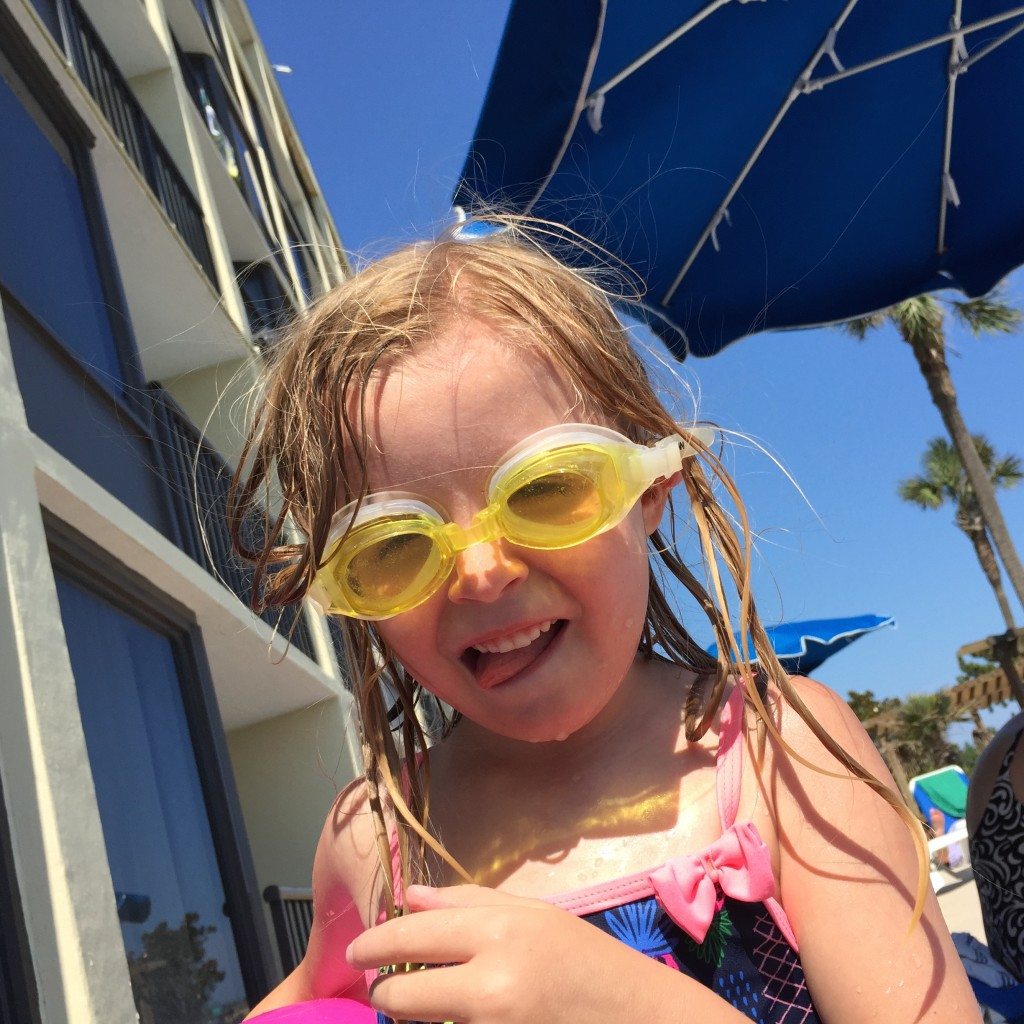 for dinner, we found a new little mediterranean place and it was awesome.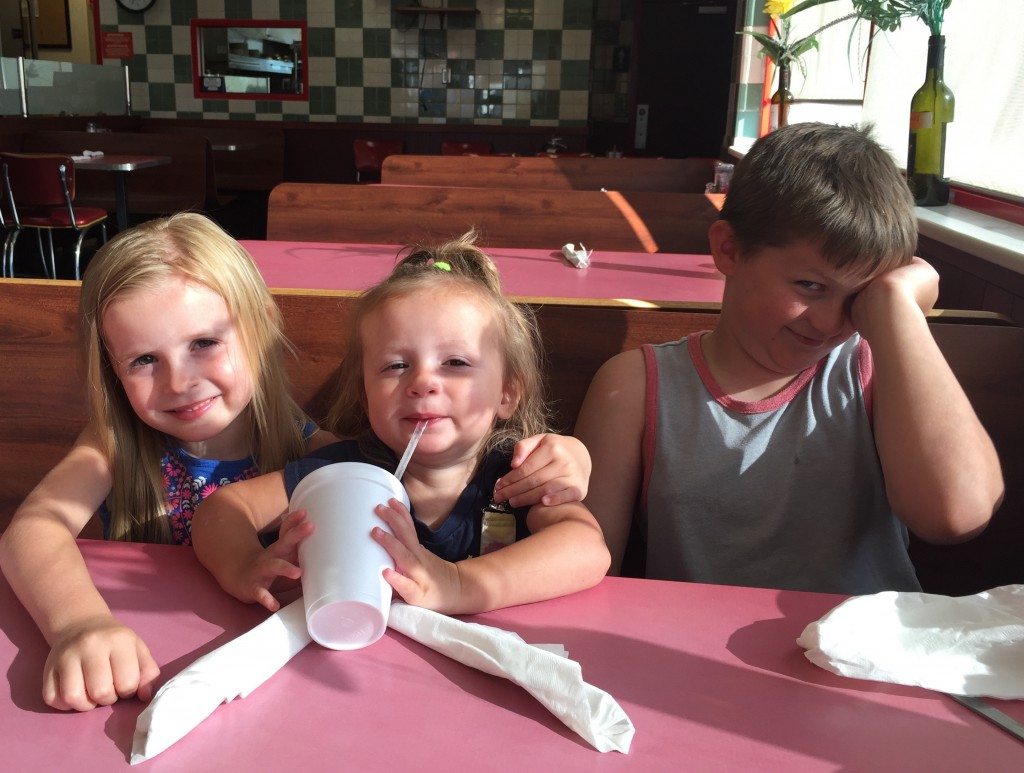 chicken souvlaki.  seriously.  so good.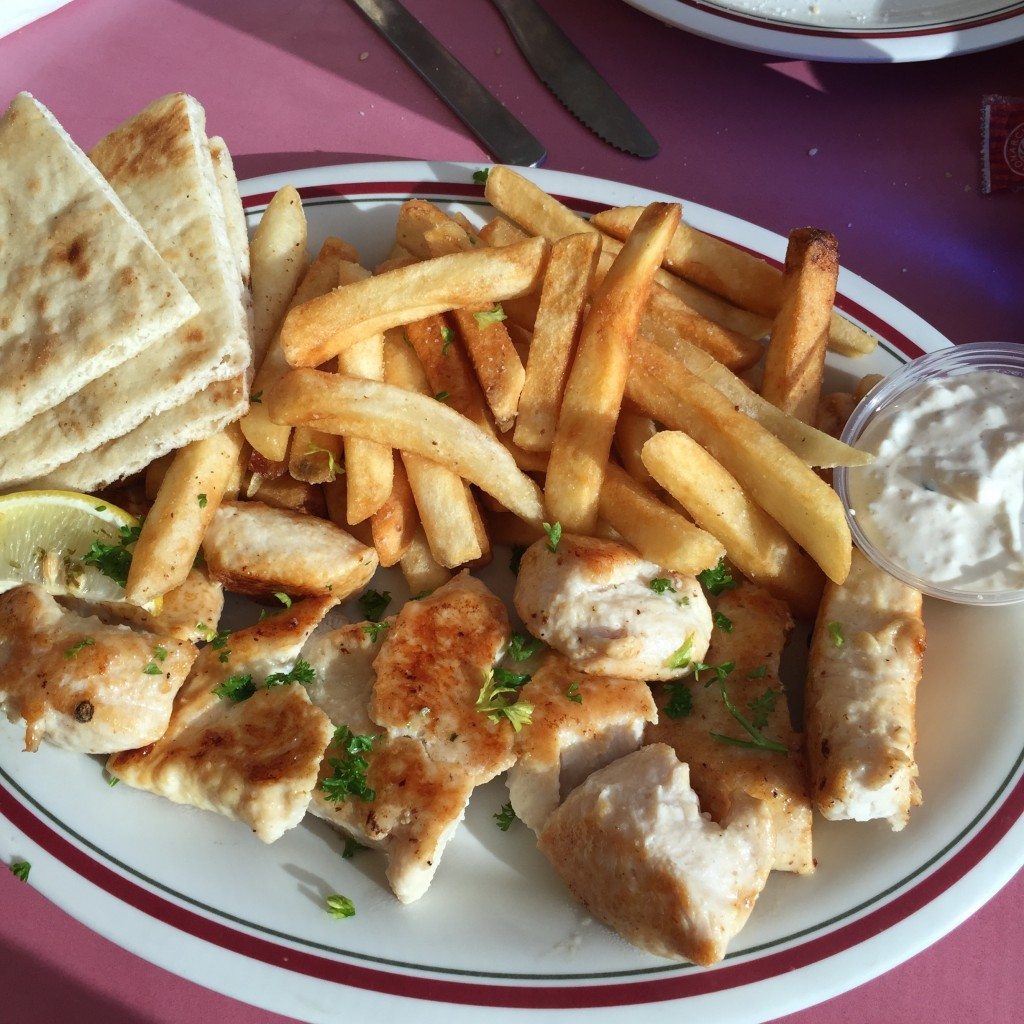 we pulled into a random mall (to get me a new book!) and happened upon an old school arcade.  i tried donkey kong and then remembered that i'm terrible at video games.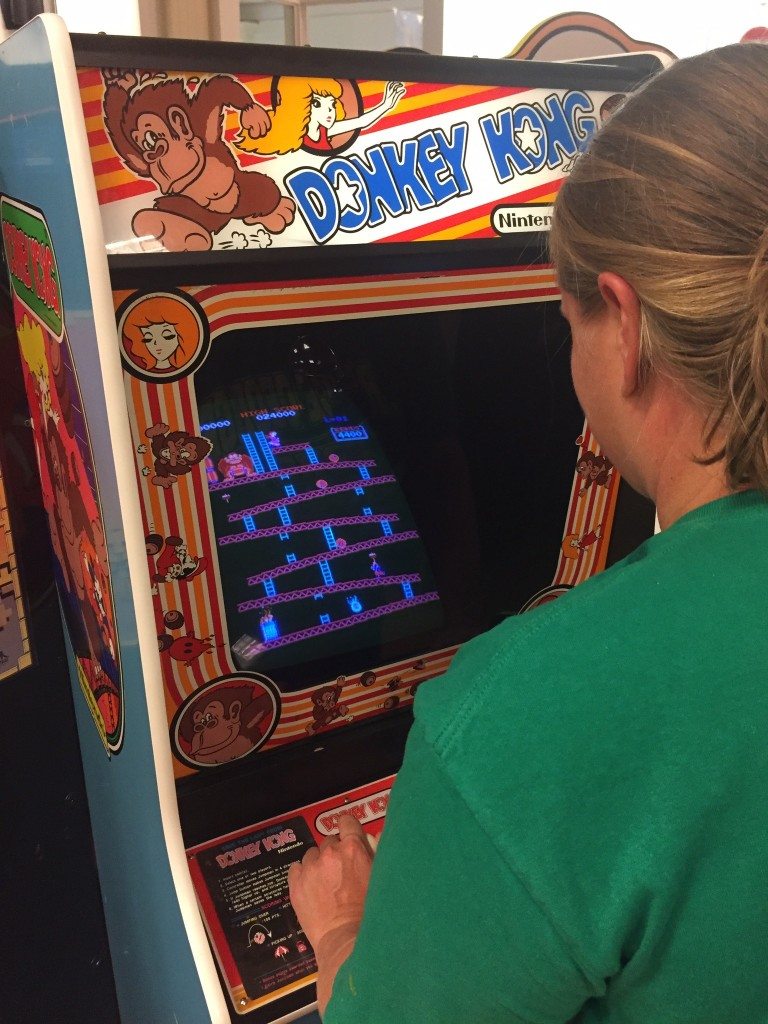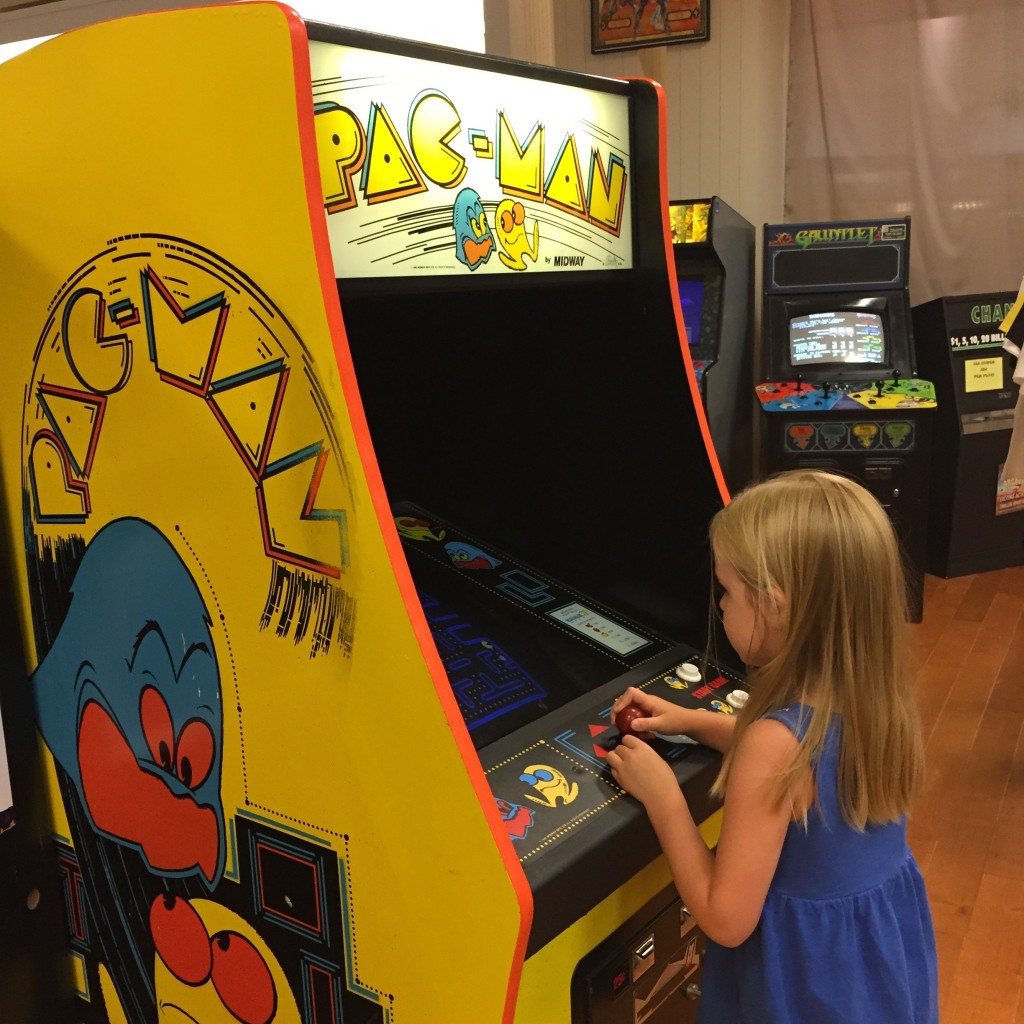 derek, of course, was in heaven.  he played some super mario bros and then got the high score on ms. pacman, while a fellow ms. pacman enthusiast looked on with wonder.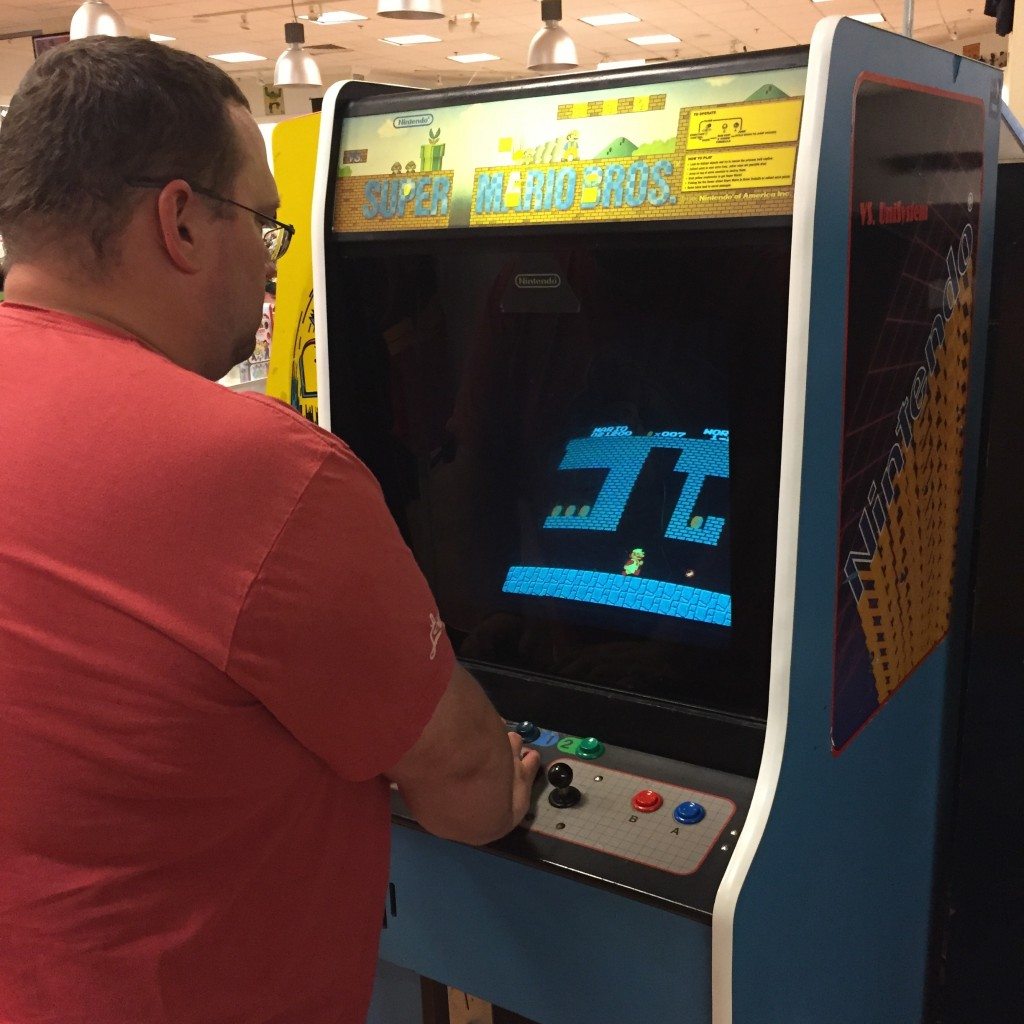 the kids tried pinball.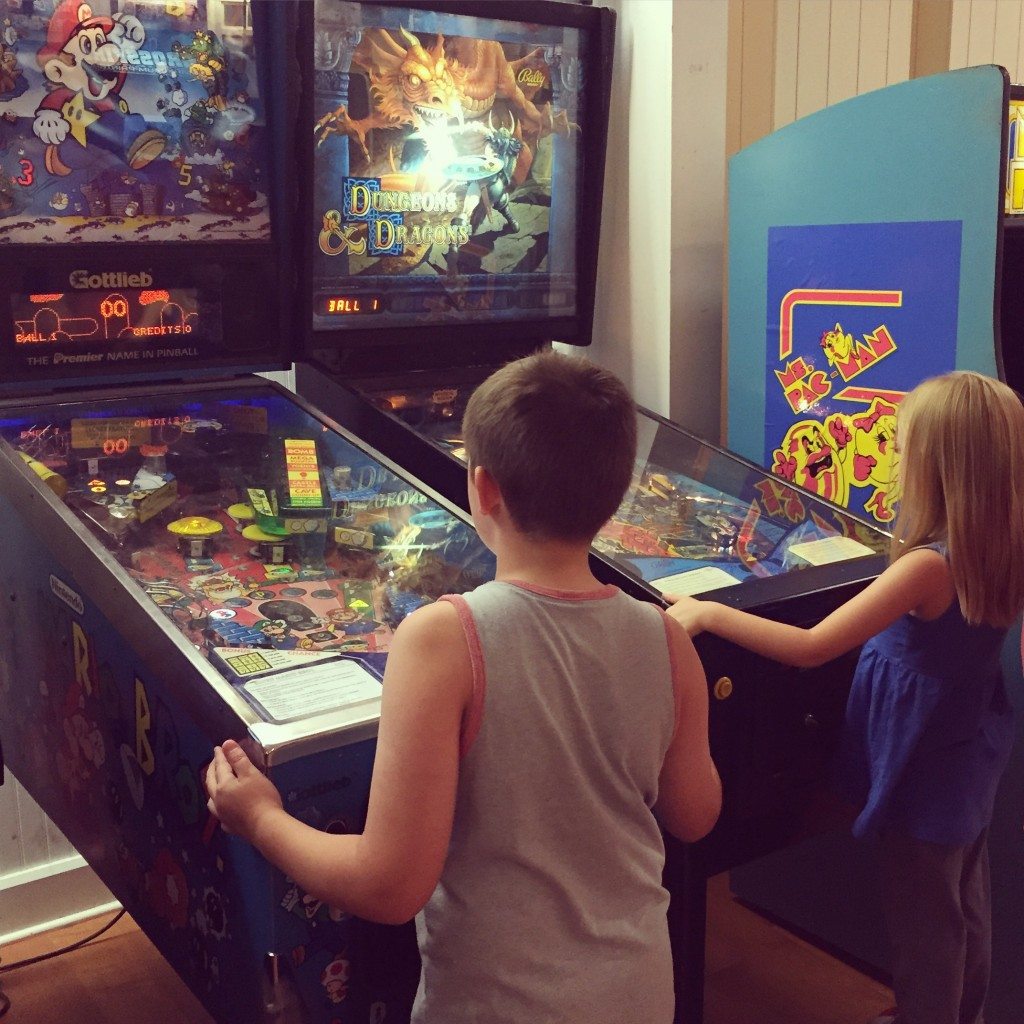 we got home pretty late.  slept.  awoke.  packed.  and left.  and derek sneakily snapped this pic while i soaked in one last moment.  i was probably crying.  until next year…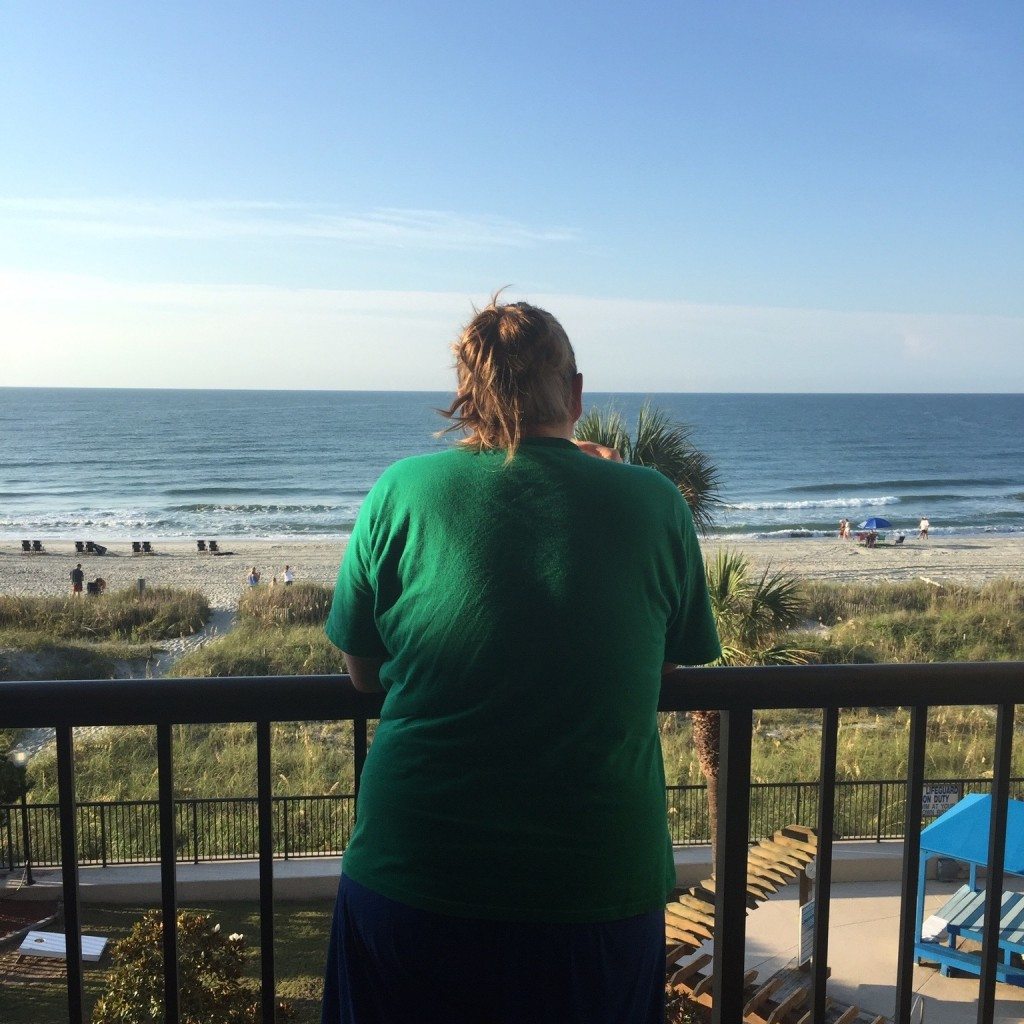 yay!
i'm done.  just in time for back-to-school blogging!