on monday, the summer came screeching to a halt, and the two oldest lid kids had their first day of school. a new school. isaac tested into the HAG (highly academically gifted) program, which is only at two schools in our system. fortunately, it's only about 6 minutes away from where we live. anyhow, anna can go there because he does, and so we are there now. we absolutely love it, so far.
anna was excited. isaac was surprisingly pleasant. so, no complaints.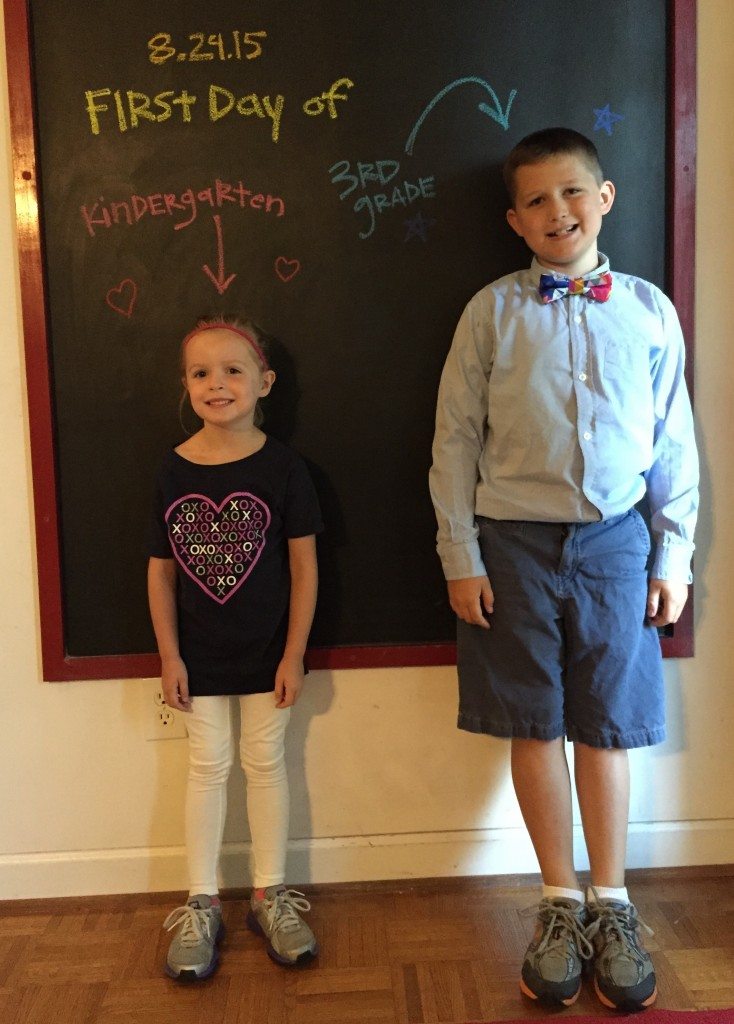 the obliged my morning photos. isaac dressed up in his first-day-of-school-bow-tie. we had a slight disagreement over fabric choices. he won, but conceded the school picture day bow tie choice to me. and they HAD to have a picture showing over their new lunch boxes.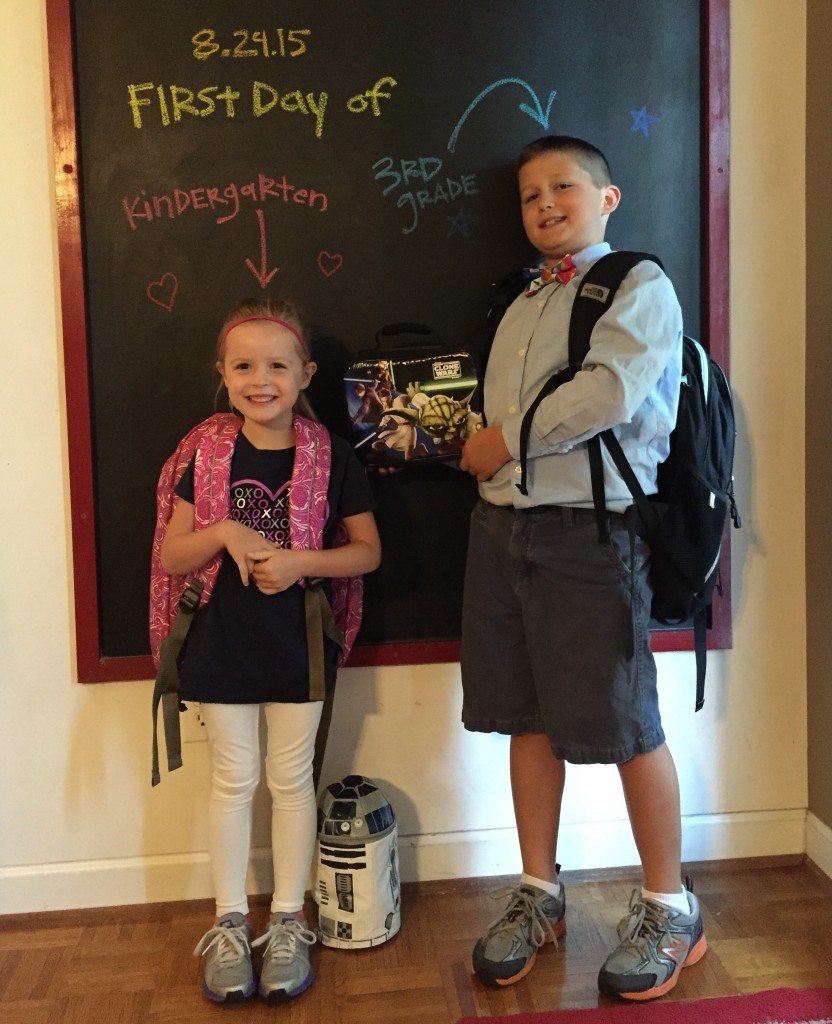 not one to be left out, hazel joined in. she was pretty sad when the kids unloaded at school without her.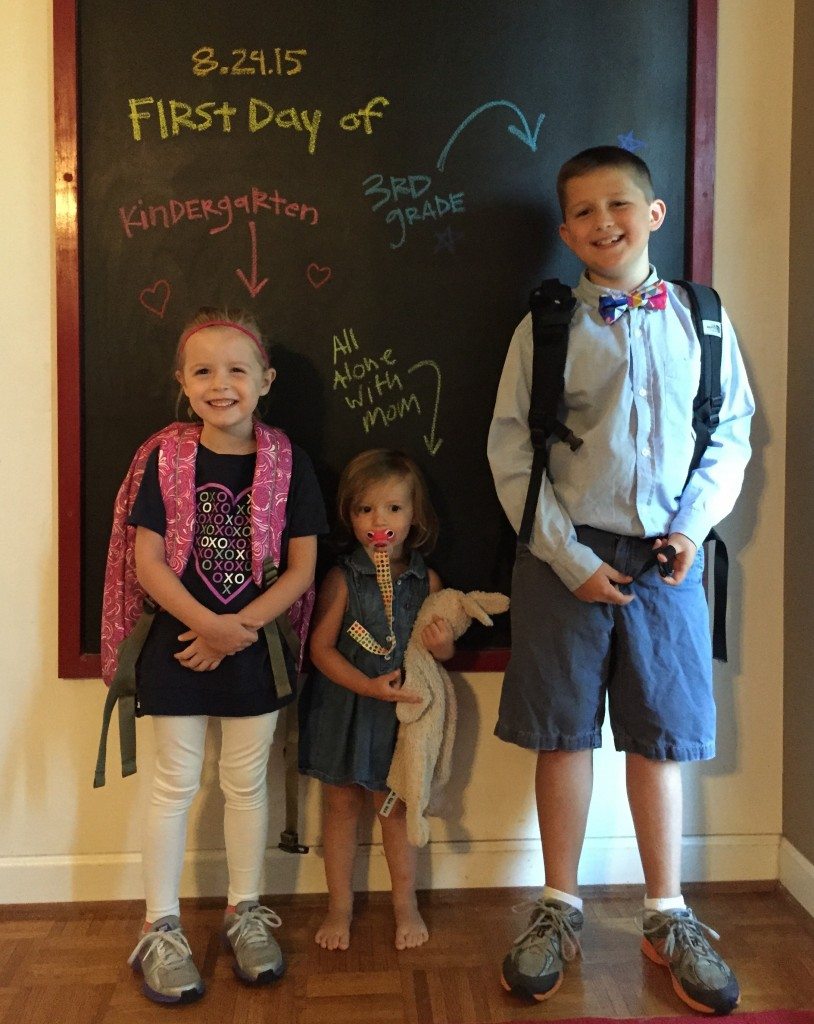 of course, i had the obligatory instagram photo crop and filter.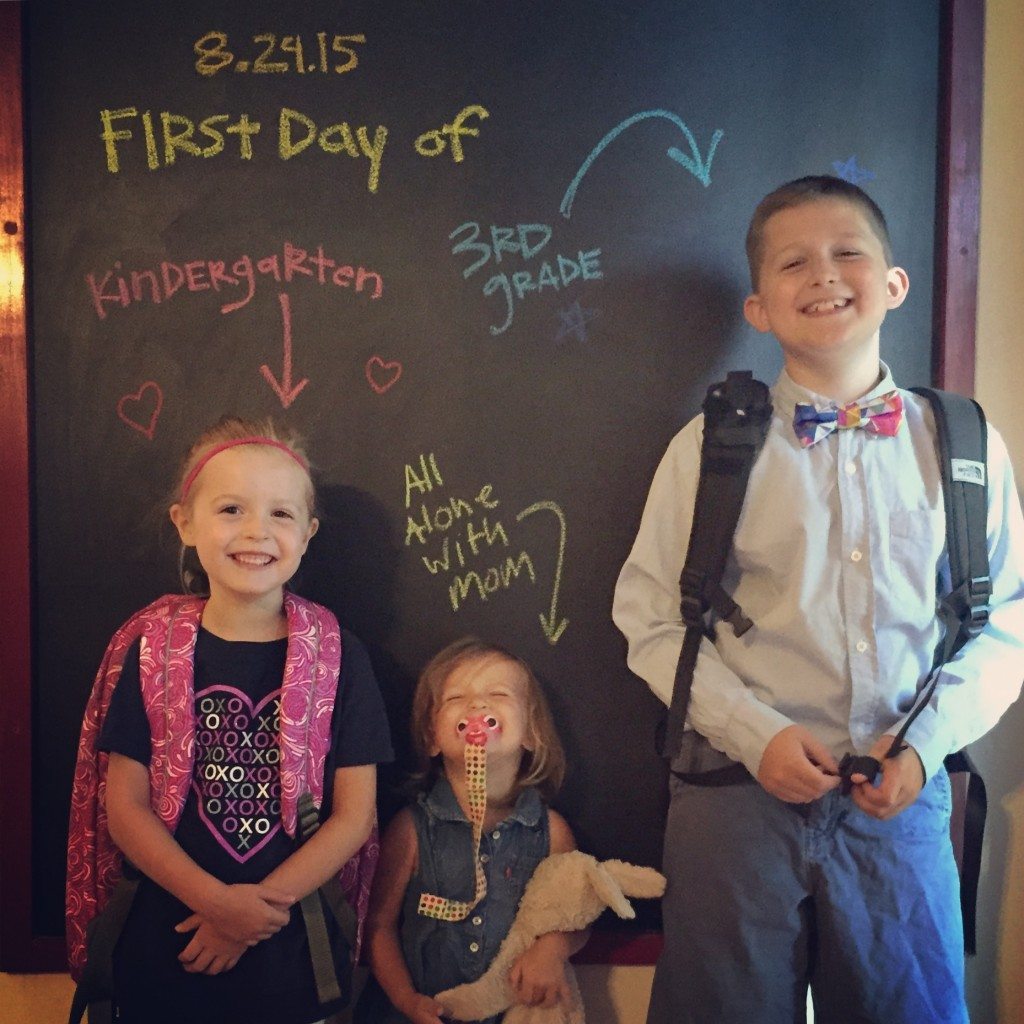 i walked them in. anna's kindergarten class was getting all collected up in the lobby, to be escorted to their classroom. so, i walked isaac to his room and planned to snap a pic of anna on the way back, once they had settled in. isaac strolled in, got to work, let me take a pic and was on his way. he did great. (there was some concern, after a considerable amount of anxiety in second grade).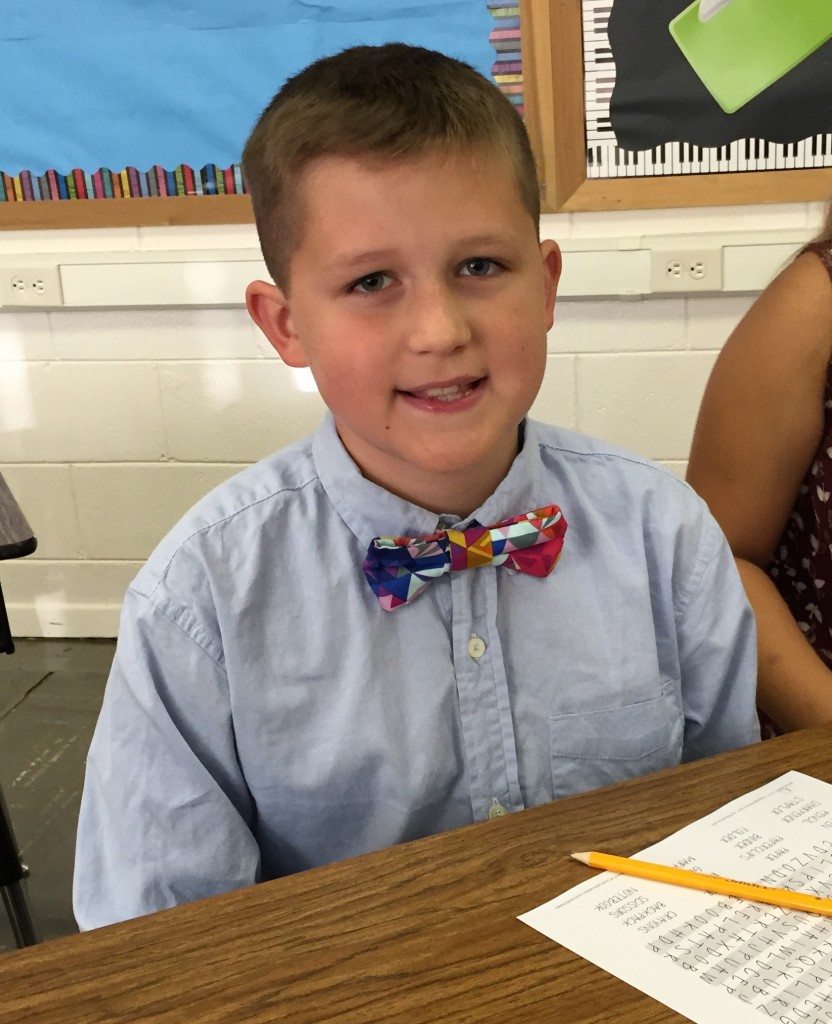 on the way back through, anna's class was still in the lobby and i made eye contact with her and she LOST IT. after a bit of consoling, i convinced her to chat with a little boy who had an r2d2 backpack, and she recovered enough to let me head out. she was fine on tuesday. but woke up very tired on wednesday and has had a bit of a tough rest of the week. isaac, again, has been surprisingly great about school. so relieved.
we are heading out to go camping this afternoon (after her first ever dance class!!), so hopefully everyone will forget the first looooong week of school and be ready and raring to go on monday.