so. i think at this point, i'm on tuesday of our first week. to help keep track.
our first stop on tuesday was to visit the varland clan. even though julie just had her fourth kiddo 7 weeks before this picture was taken, she was still a gracious host and fed us some delicious pb&j's. (homemade strawberry j's).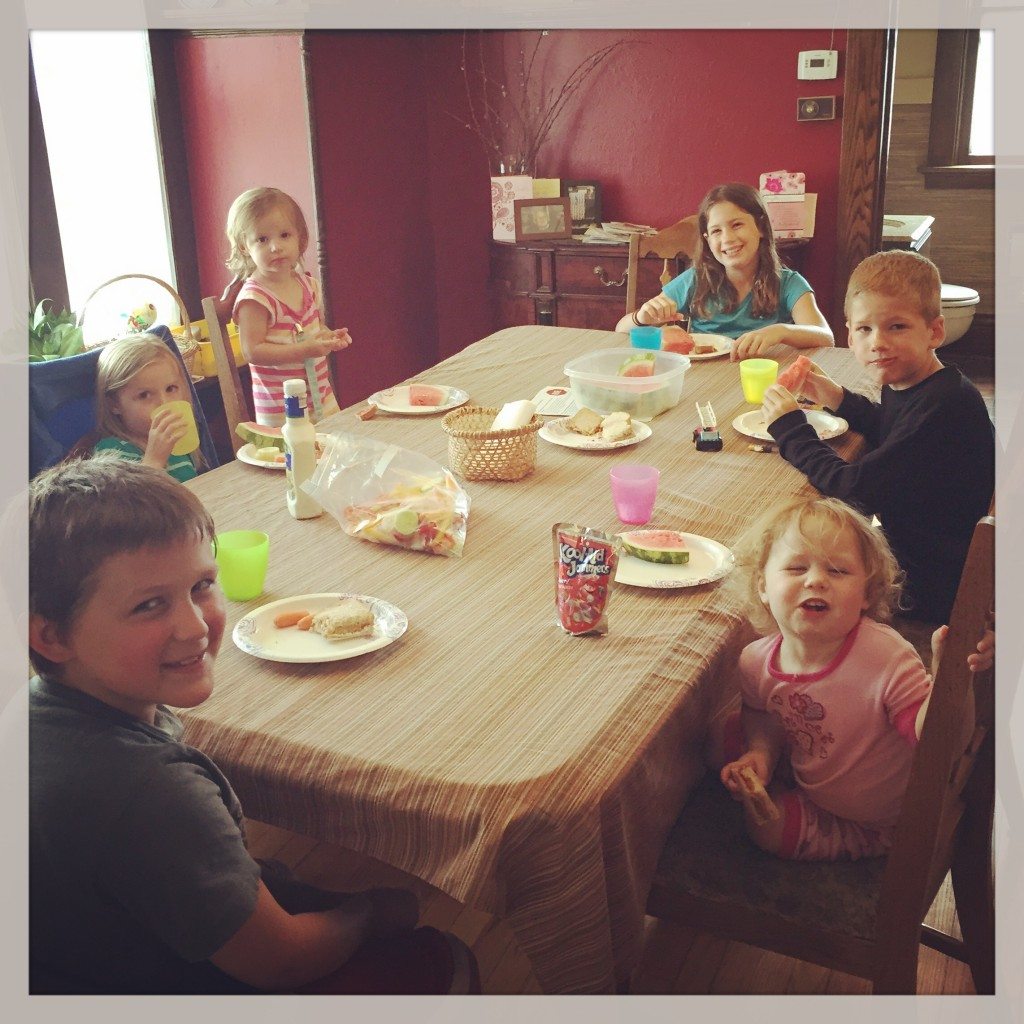 i don't know what happened all afternoon, i assume a good hazel nap and isaac begging to play minecraft, but the next pic in my collection is this one, eating ice cream (again) at lickity splits.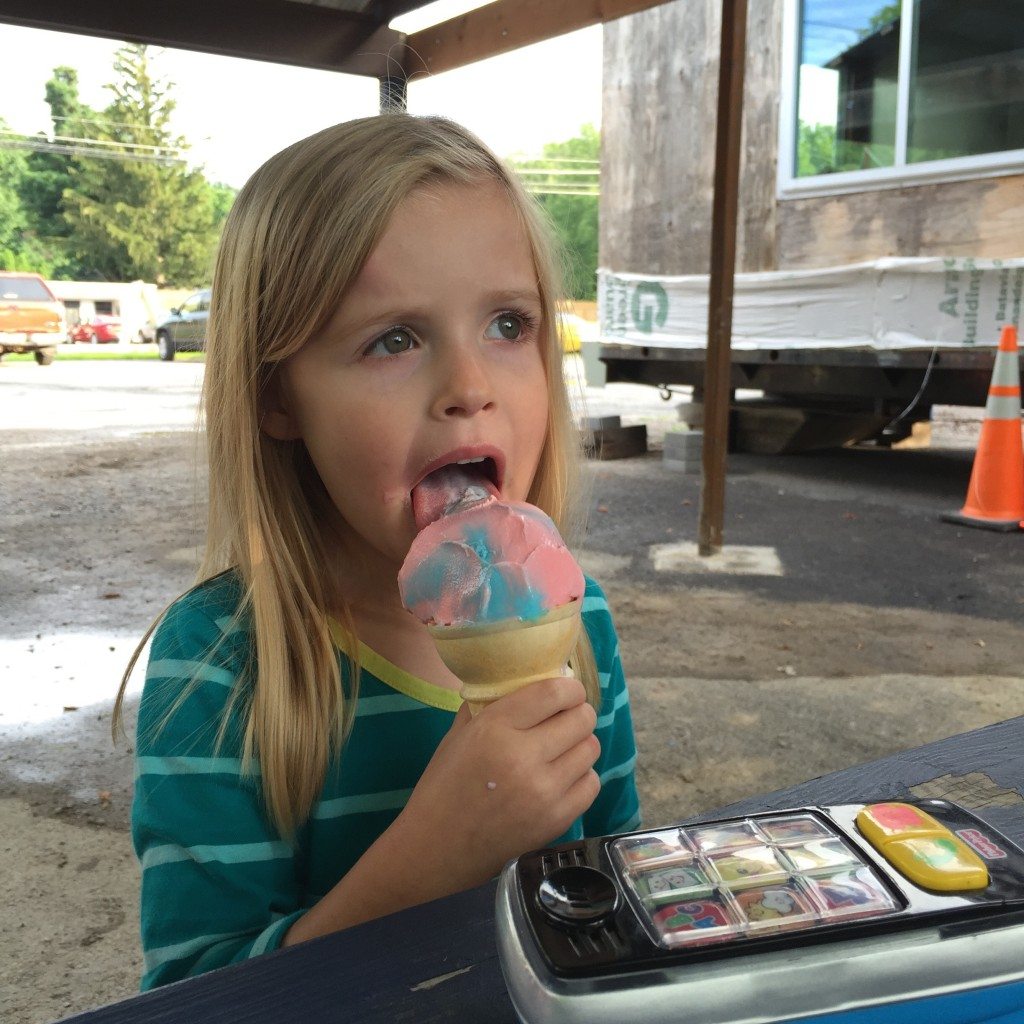 hazel's skills hadn't improved.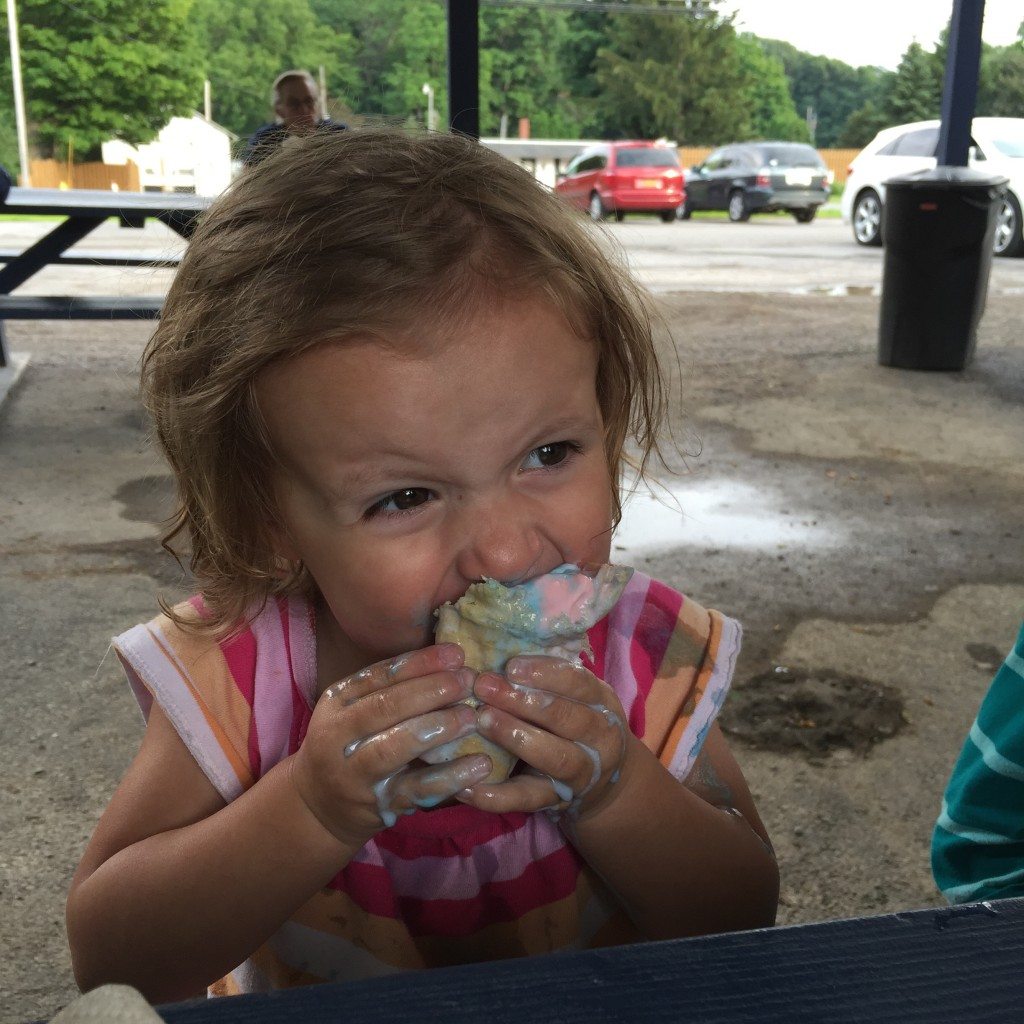 we met my old hometown pal courtney and her two cute kiddos and all of the tiny people hit it off right away.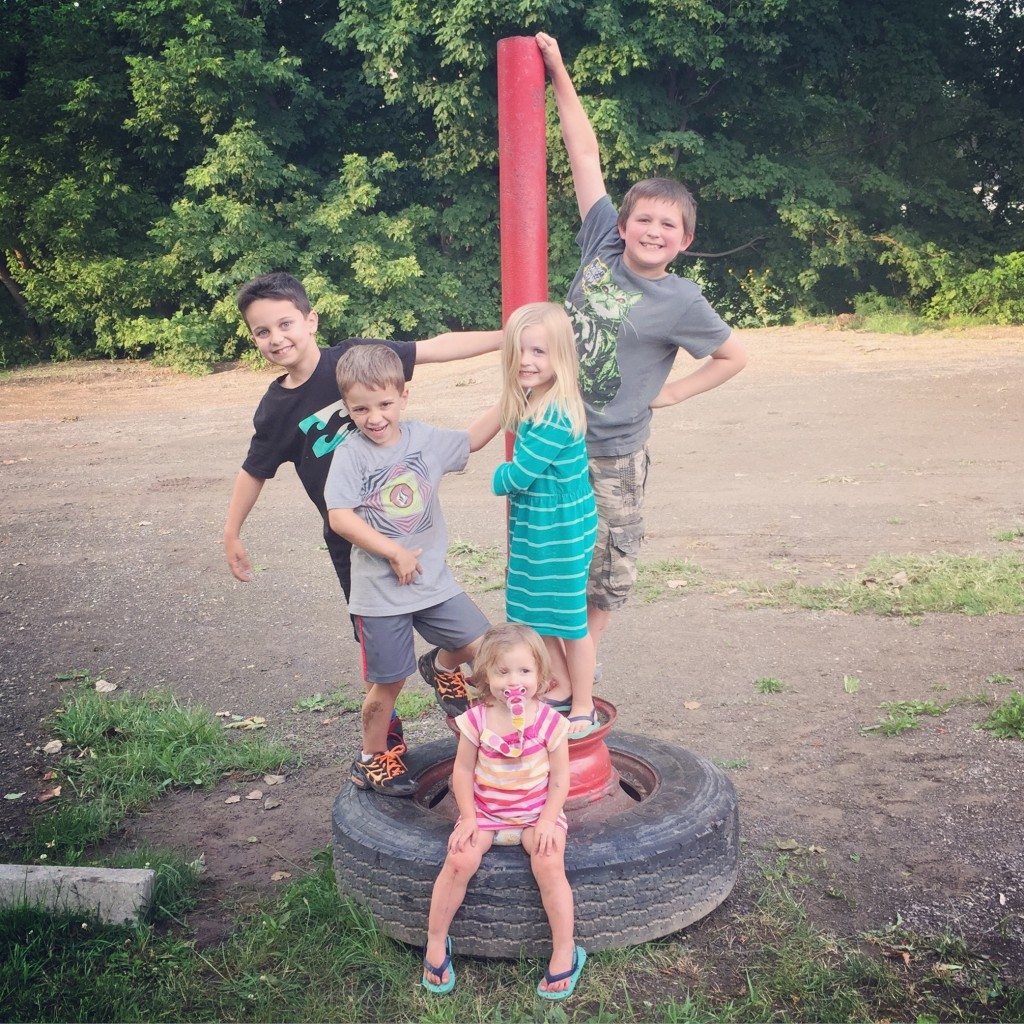 thought maybe i should throw in a pic of my mom with a kid, since that's who we were visiting after all.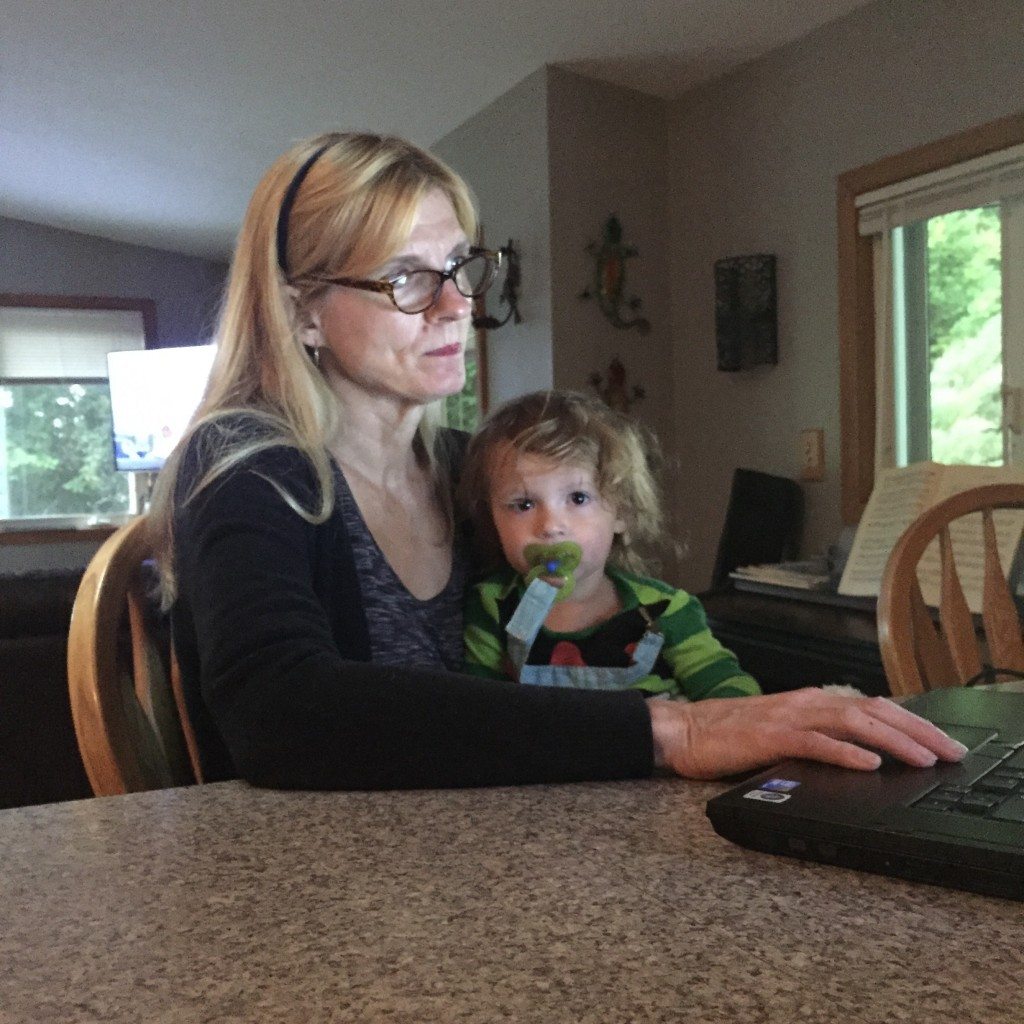 on wednesday, we spent the entire day visiting folks in buffalo. first up, my high school art teacher! she saw on fb that we were in town and she invited us out to see her (pretty sweet) house. she was babysitting her grandkids, and in true art teacher fashion, she had a craft prepared for all of the kiddos to take part in.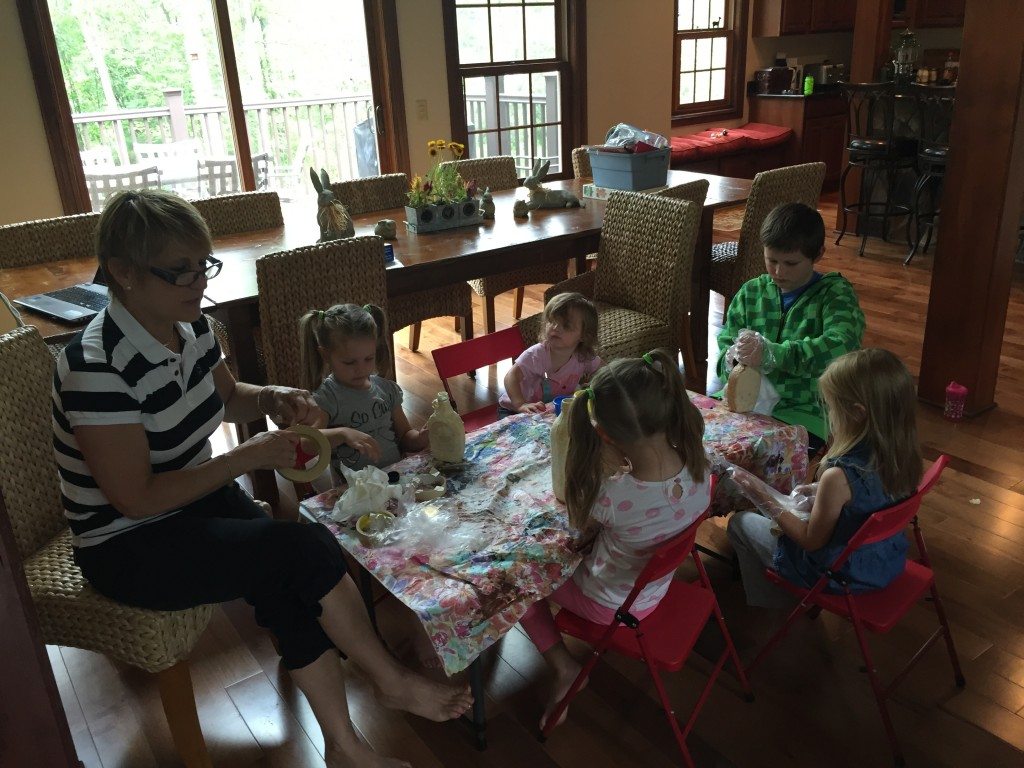 we played there for awhile, waiting for our next stop to be ready for us. we snapped this pic of all the little people before we left.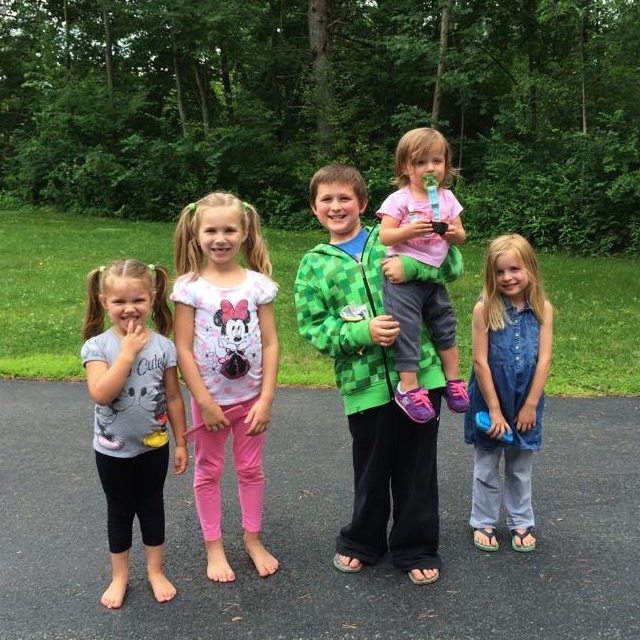 http://www.albrightknox.org/collection/public-art/piece:shark-girl/then, i made my way to see the browns. formerly of winston-salem. formerly formerly of buffalo ny. they moved back and abandoned me. hazel fell asleep on the way and slept through the visit. anna and isaac picked up with annie and sadie where they left off. and i chilled with jess and the newest brown, baby micah. i didn't manage a single pic. 🙁
for dinner, i met up with my college friend, leah. we were planning to go to canalside and eat there and walk around. but the weather wasn't looking so hot, so we just HAAAAD to go to duff's for more wings.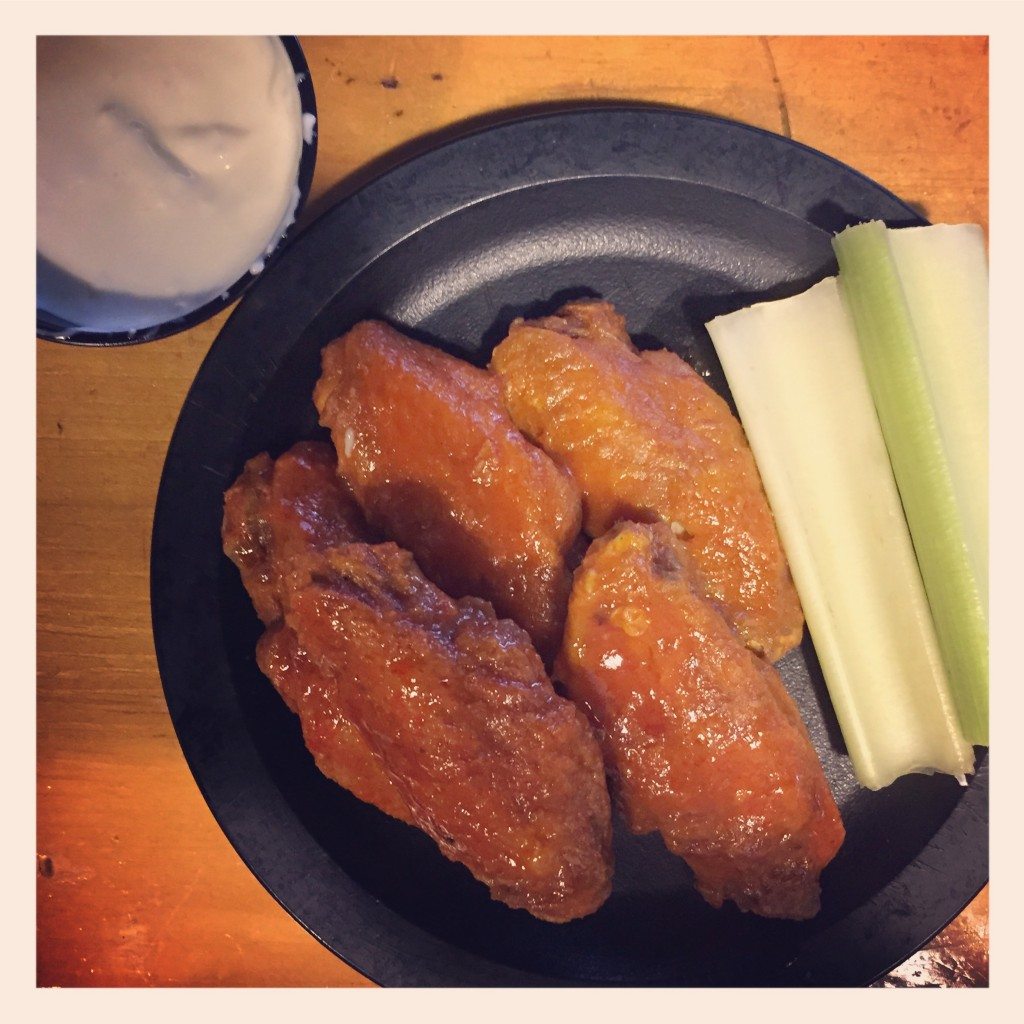 after the blah rain rolled through, leah and i took hazel to the waterfront, and leah's girlfriend took the super worn out older lidkids back to her place to watch tv and eat all of their oranges (anna). hazel was a trooper and loved meeting shark girl.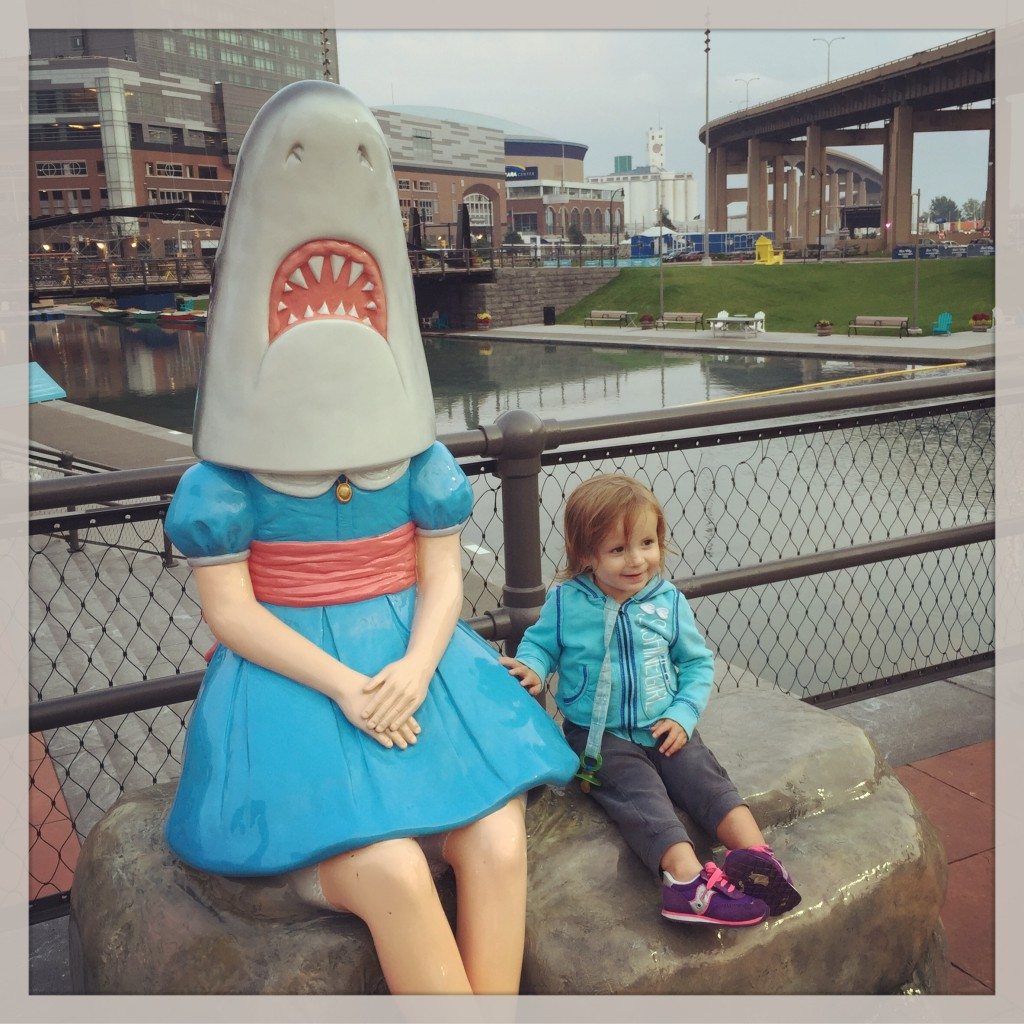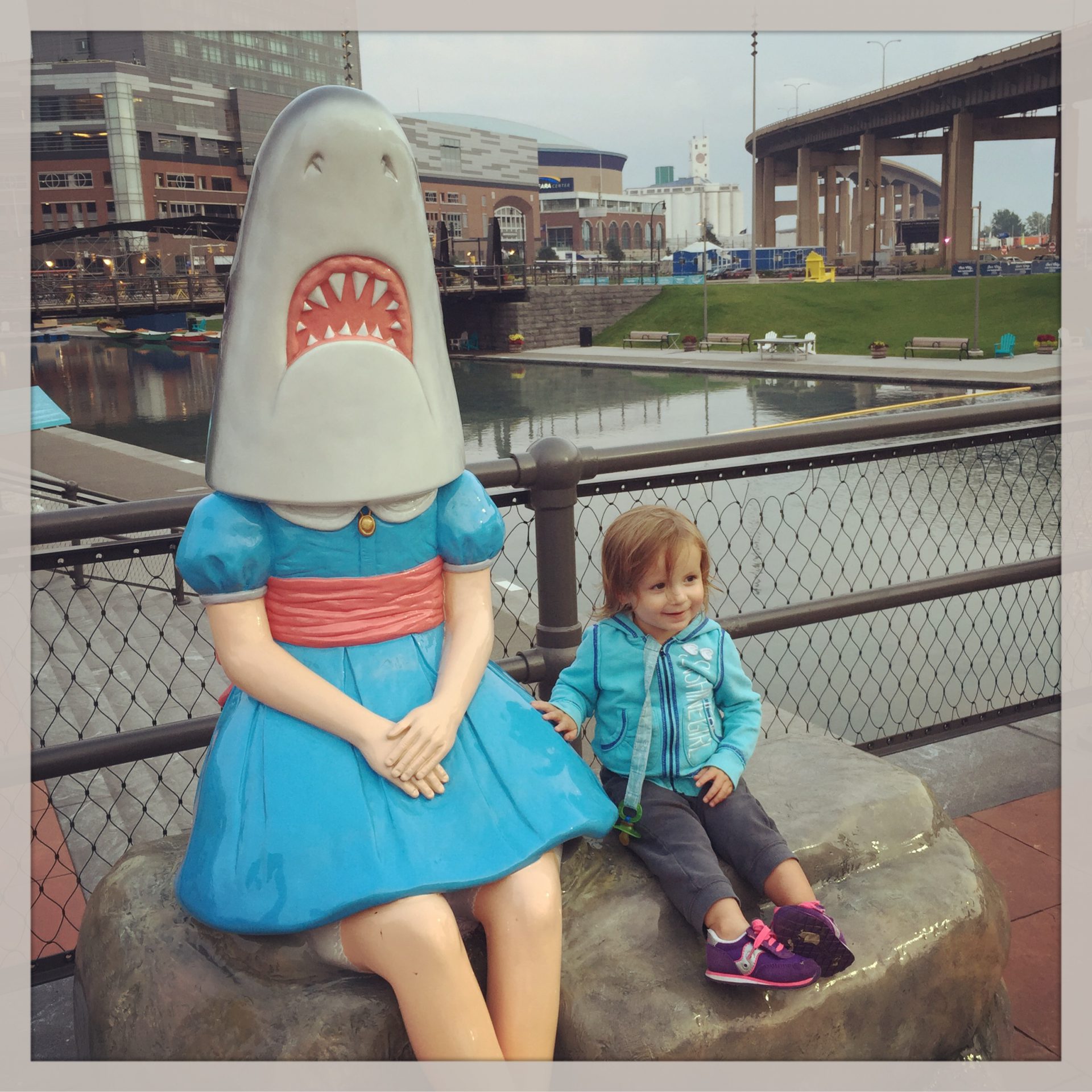 she was actually a bit obsessed.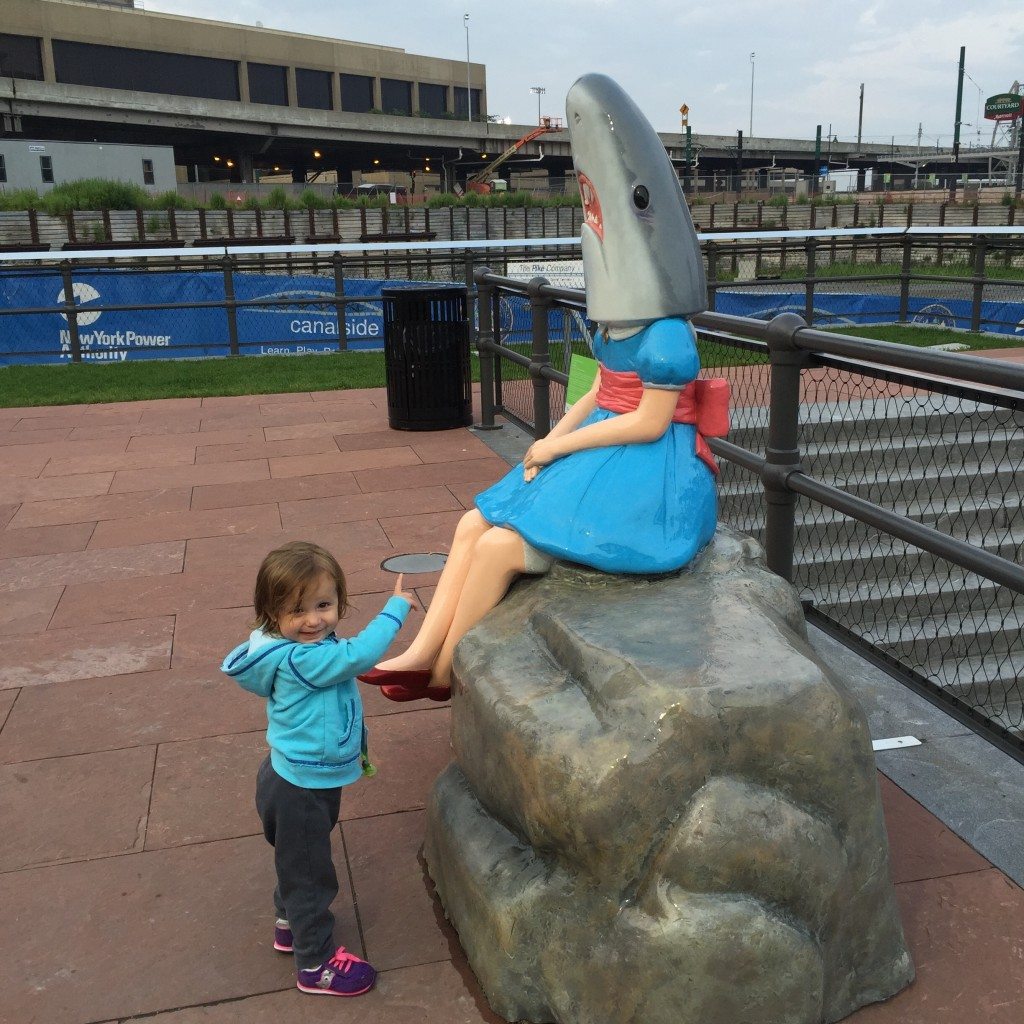 we walked around a bit. then met back at leah's, where i loaded up my kiddos for the late night trip home to batavia.
the next morning, my mom declared that we were going to leslie's house in angola (past buffalo), so we reloaded the car and were on our way.
first things first, a visit to leslie's tiny baby bantam chicks. (there was also a pony, a donkey, some ducks and peacocks and probably some other fun animals i'm forgetting).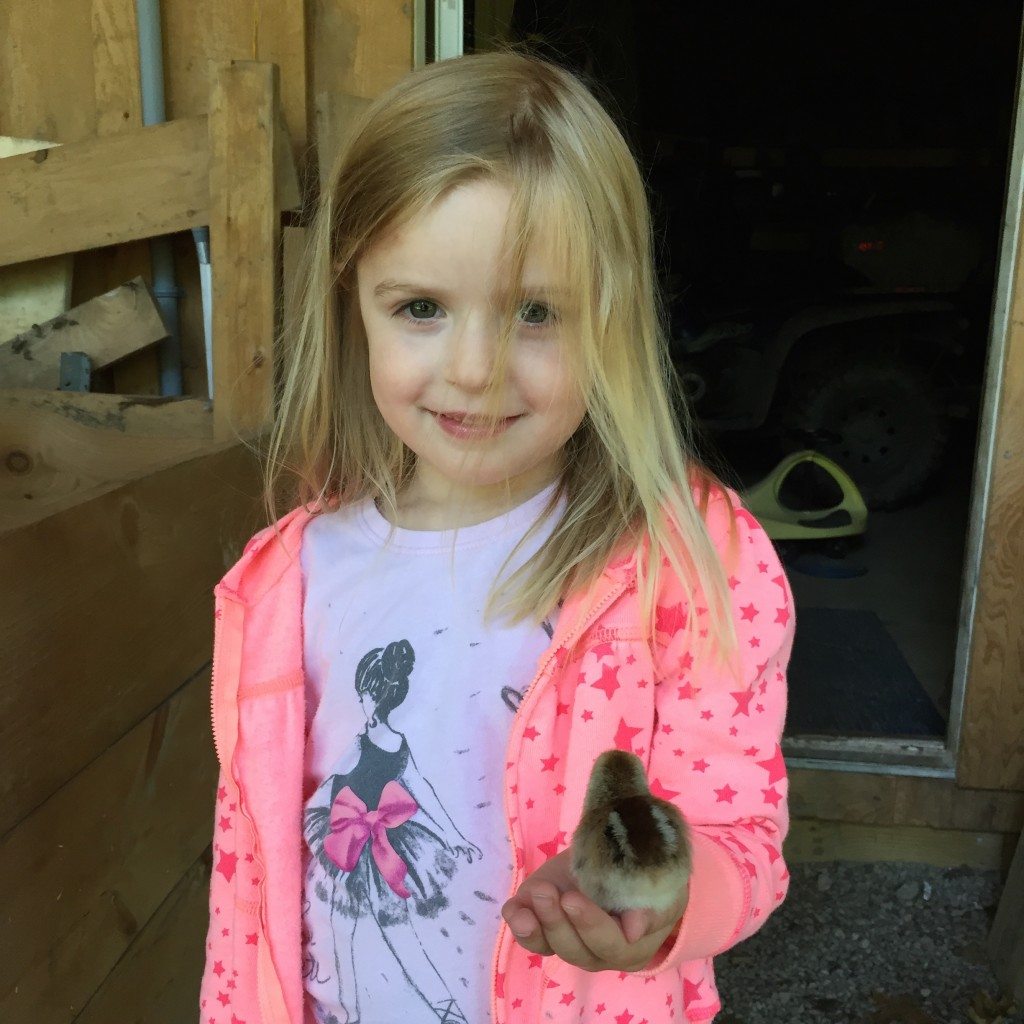 leslie's house is pretty much the neverland ranch. anything a little kid's heart desires can be found there. including this climbing wall to the sky.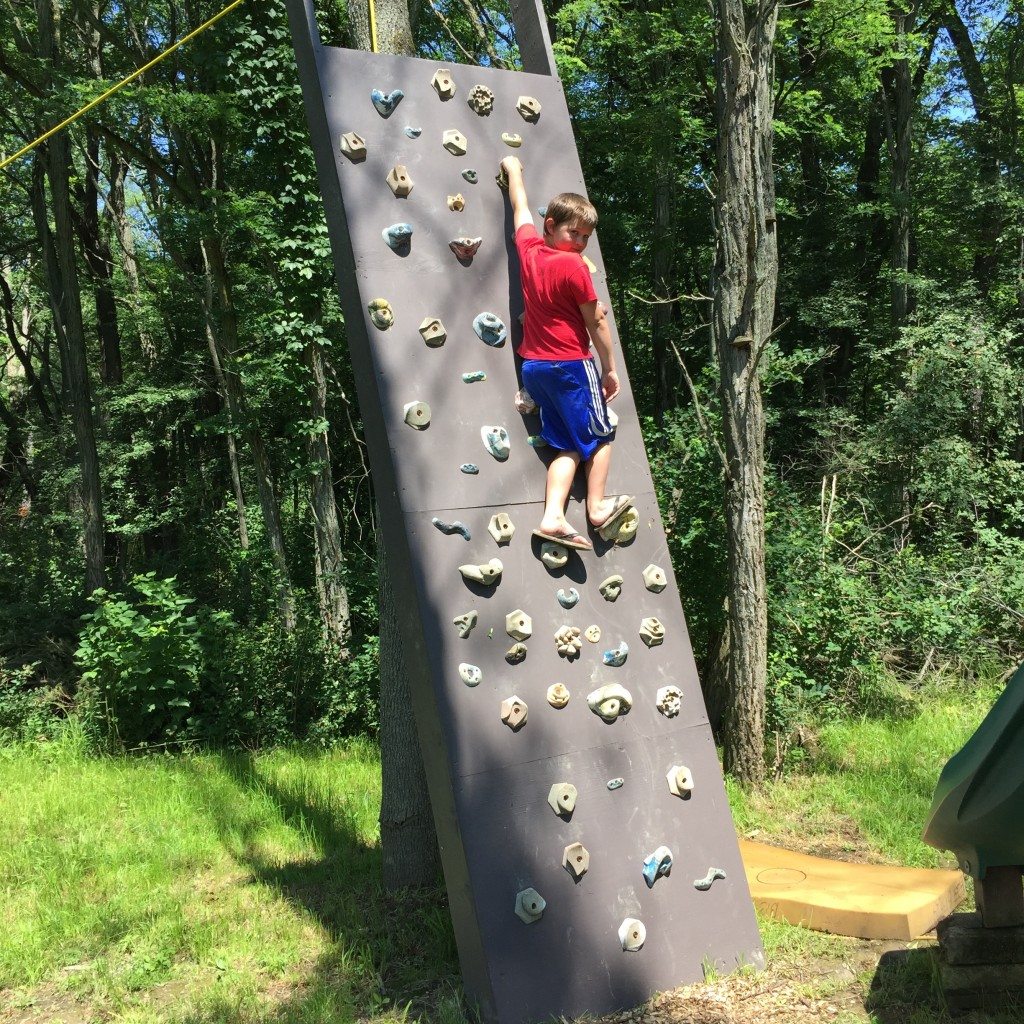 for lunch, we rustled up the cousins for some pizza. which obviously needed to be consumed while wearing harry potter glasses leftover from eliot's birthday party. (unrelated story. while looking around leslie's house, i stepped down a rather high "step" and managed to roll my ankle. so, while you can't tell from this picture, i was in extreme agony when i took it.)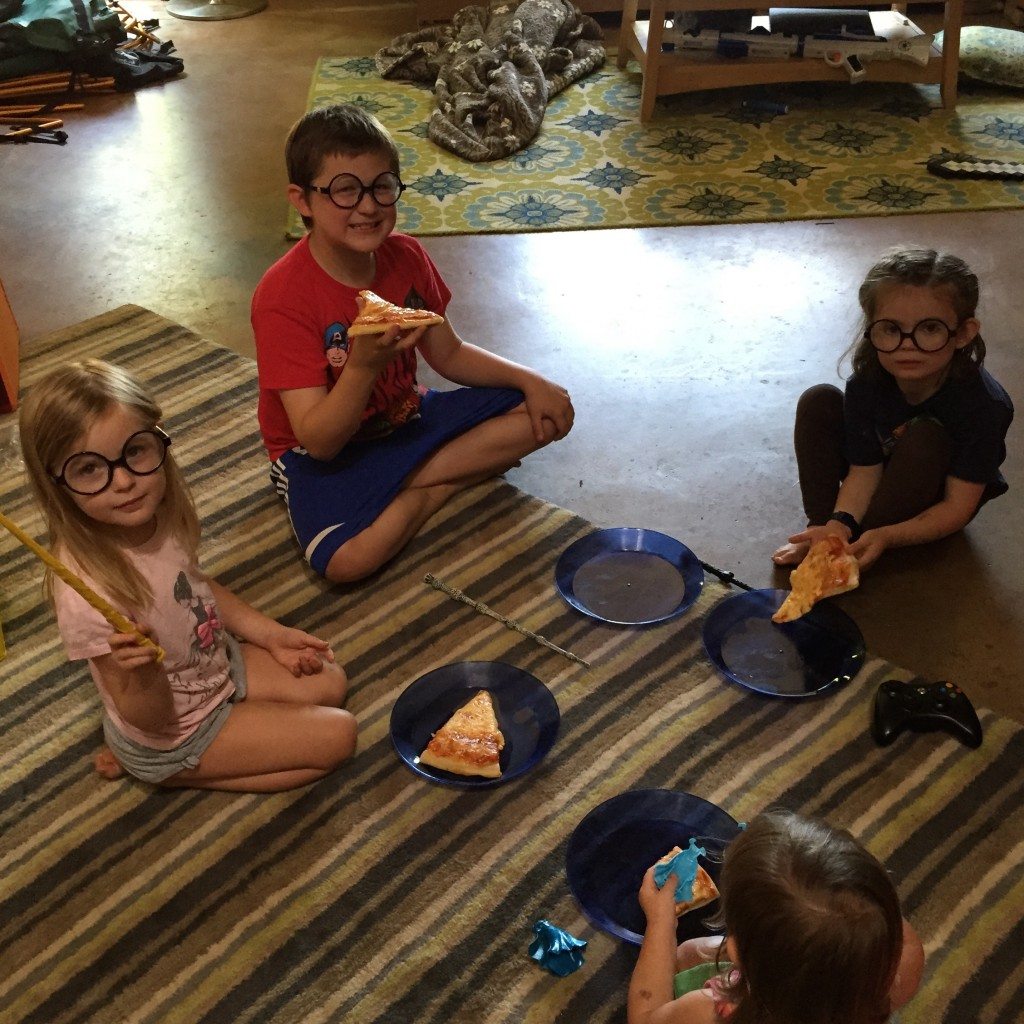 after lunch, the dune buggy was broken out, and the older kids all went on rides, while hazel slept. first, i went with anna and leslie. then, eric took eliot and anna. there was mud.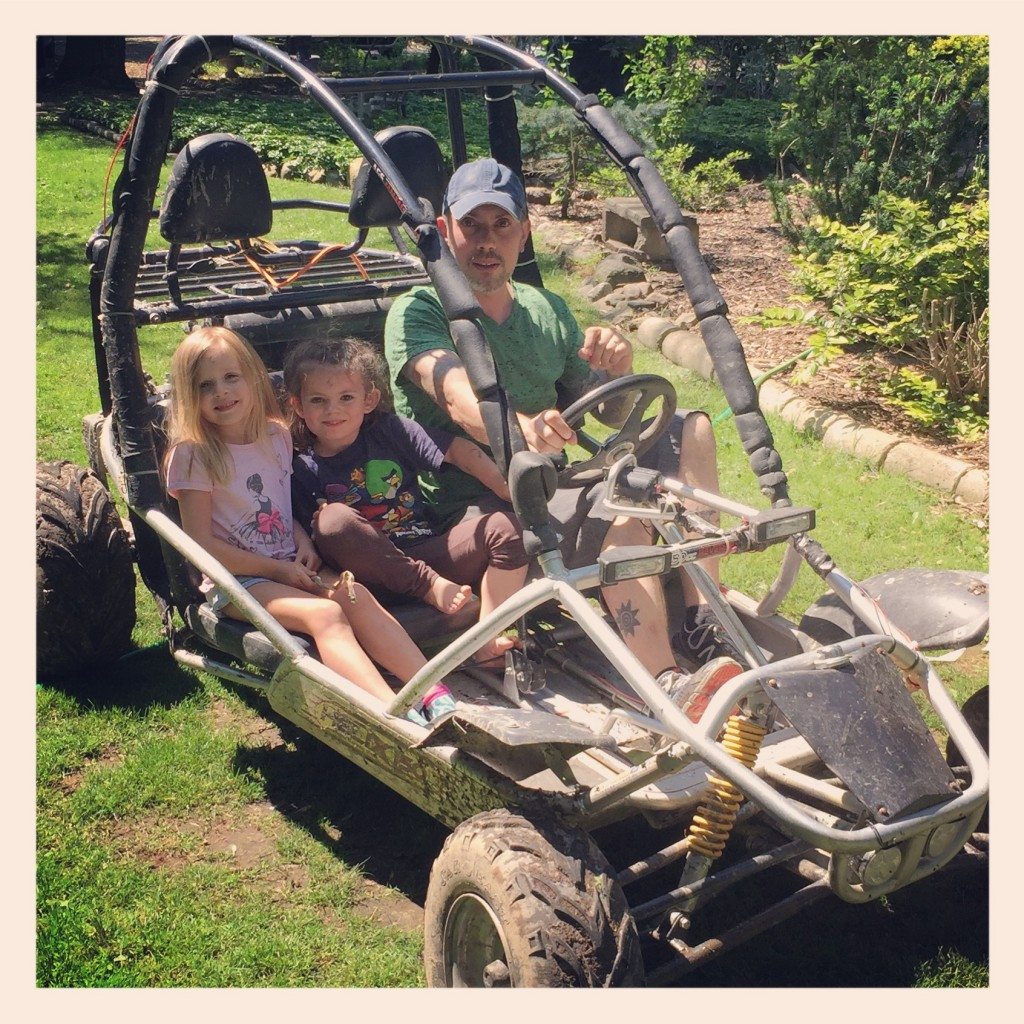 mud faces.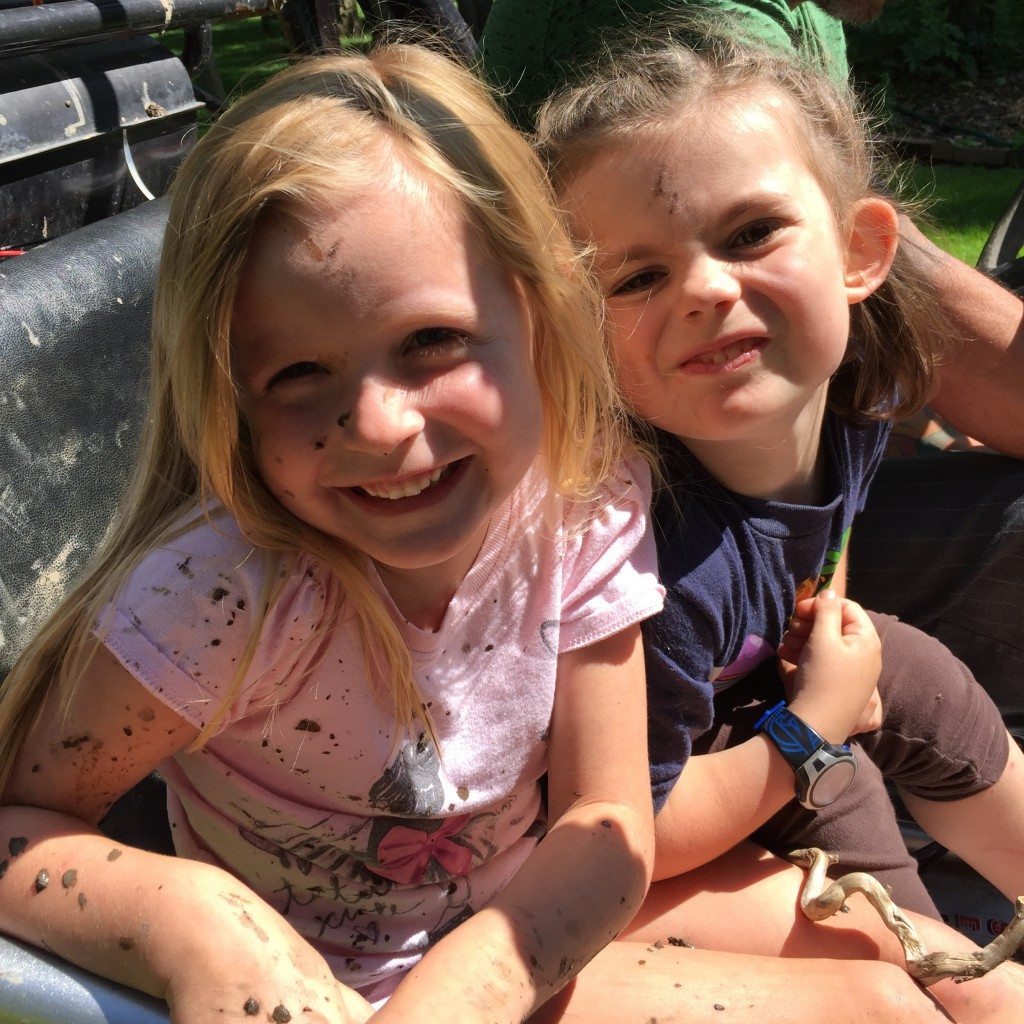 then, after much encouragement and persuasion, we convinced isaac to give it a go. we promised that he wouldn't get muddy.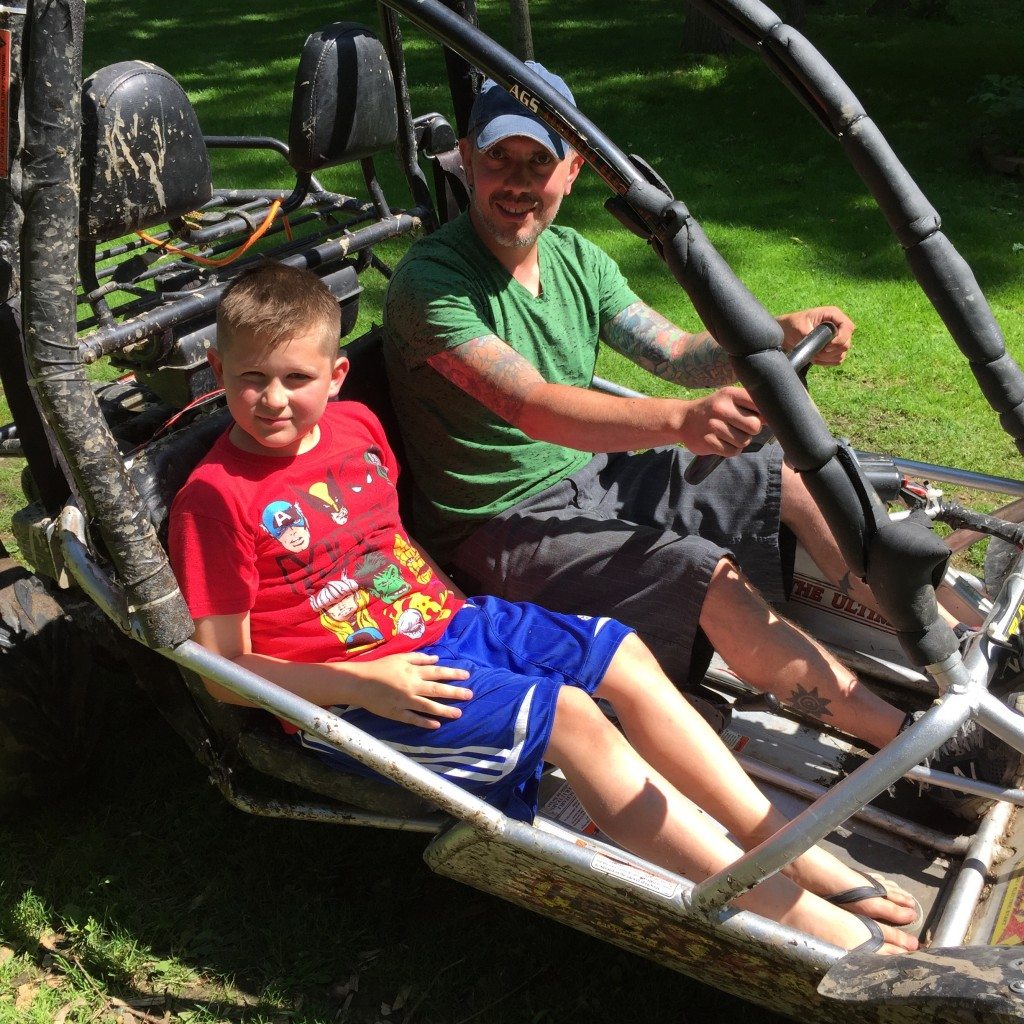 lies!!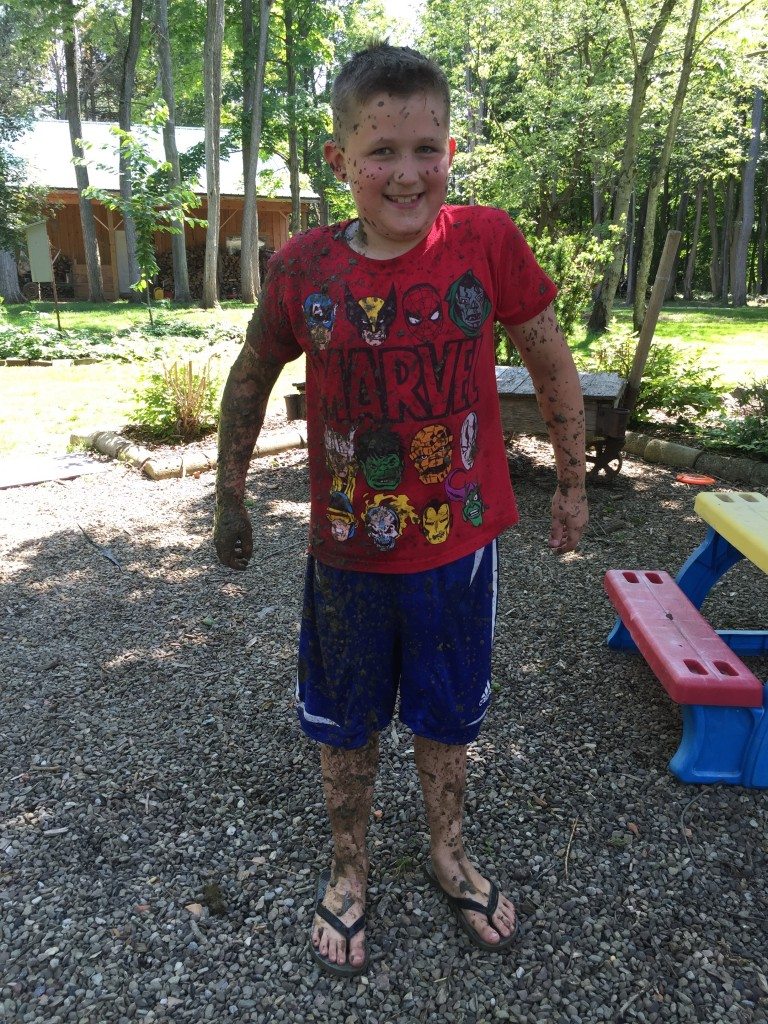 to de-mud the kiddos, they got on the trampoline with a sprinkler and hopped all the mud off. well, some. a bath was still in order.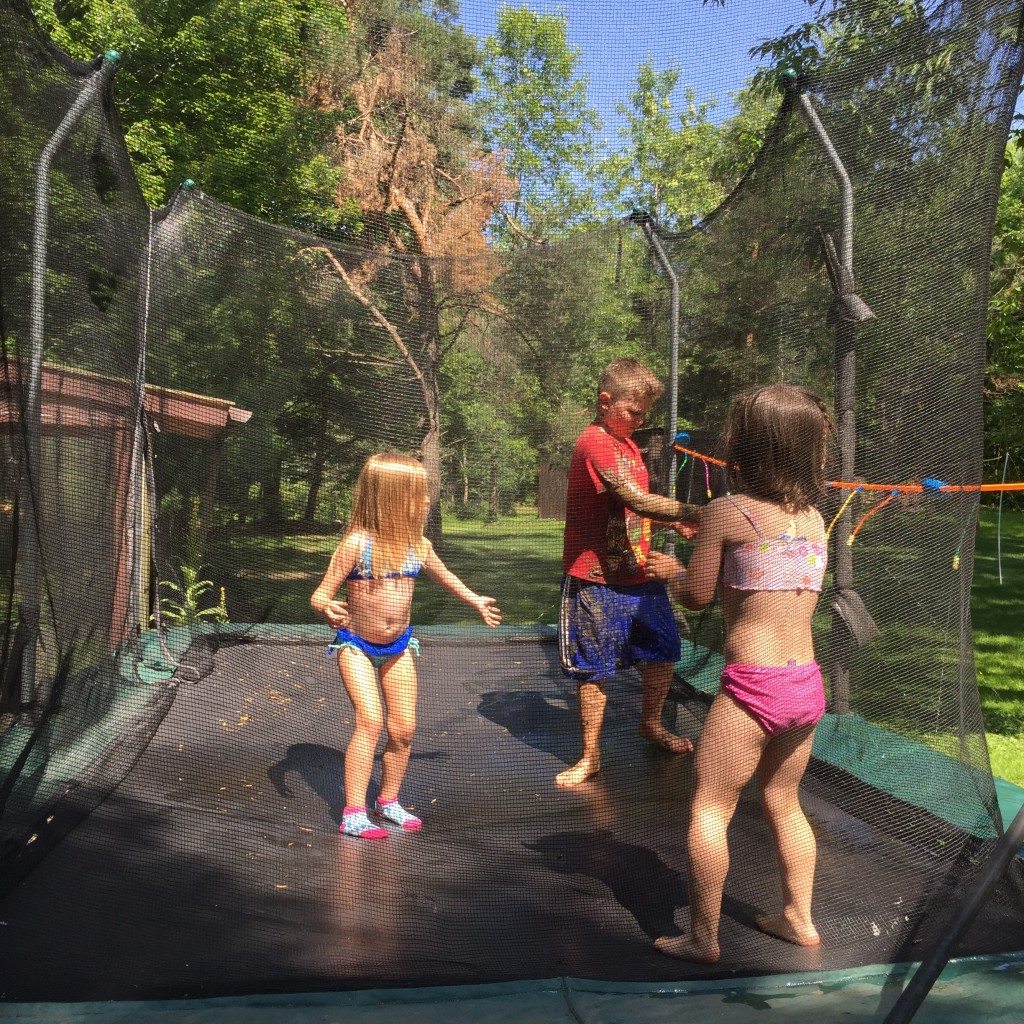 after the bathing of the kiddos, we stole eliot and brought them all home to my mom's. i love this picture.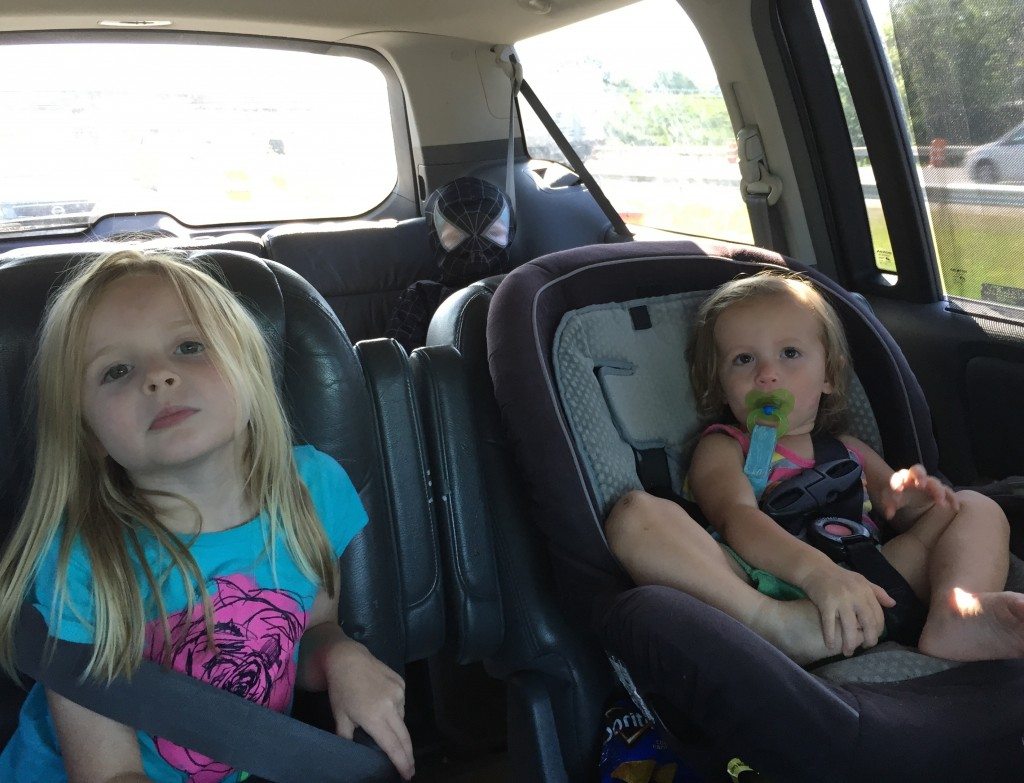 and, instead of going out for ice cream, this time, my mom brought some to us. and we managed this pic of all her grandkids. which she has yet to make into her facebook cover photo and i do not know why.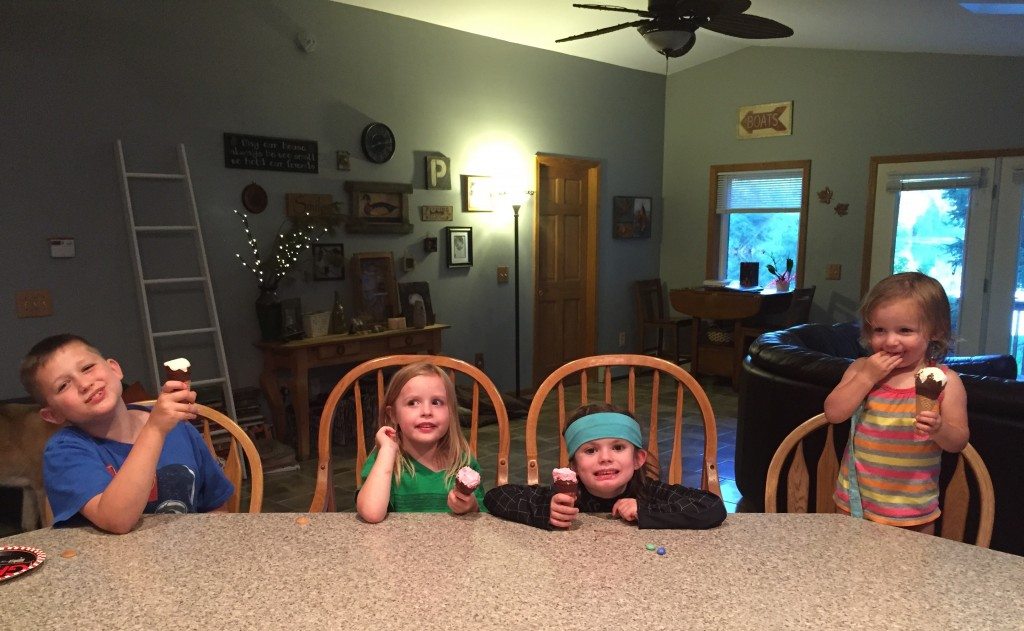 and that gets me through thursday of week one….