we had a lazy day with eliot and my mom off on friday. i think. because there's no pictures except for a handful from the beach.
like this.

and this.

and some kayaking.

and that's pretty much it for friday.
saturday was the fourth of july.
again, i have no pictures to help me piece together what we did that morning, but around one we went to centennial park to meet up with my uncle frankie and mary casey and kids for the picnic in the park. there's live music and some food and bouncy houses and a petting zoo and etcetera.
we stopped to watch an a capella group for a bit and isaac was grumpy and bored so he gave hazel shoulder rides.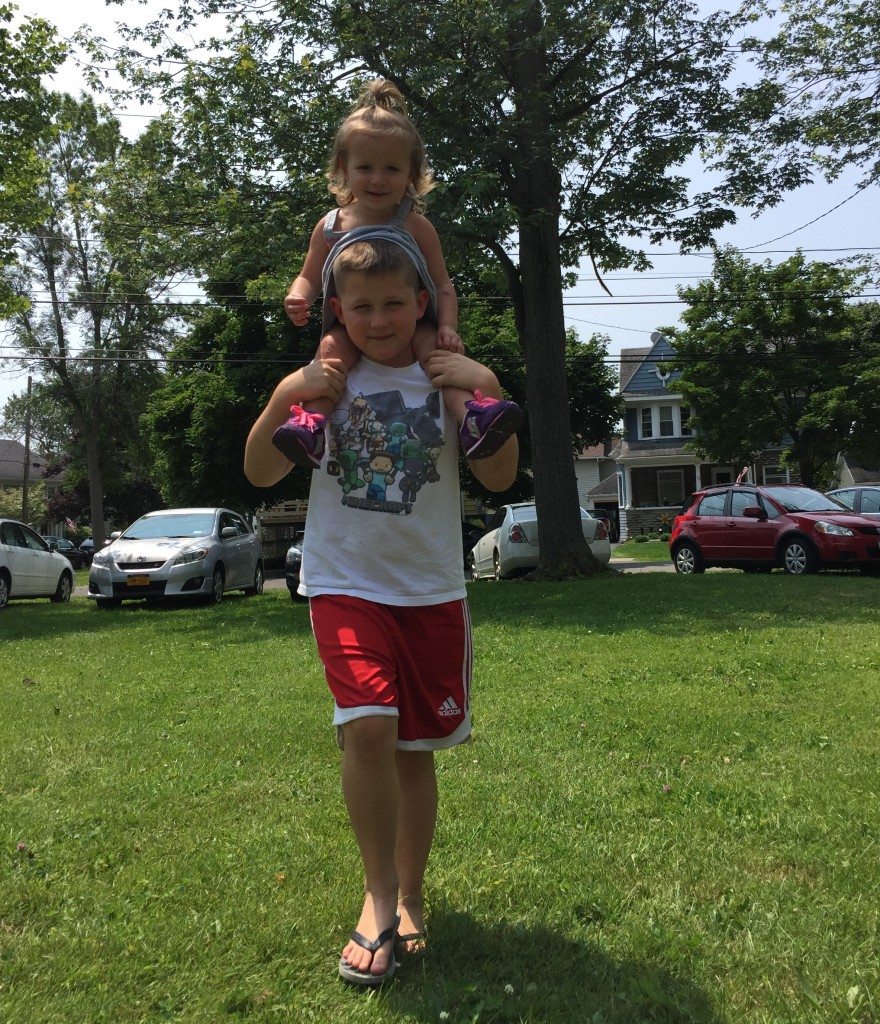 we made it through one song before everyone was whining to go to the bounce obstacle course. so, i lost the vote, and up the hill (on sprained ankle) we went.

after a bit, we located mary and her daughters and set up camp at the main stage. my grampa schiavone's sister, my aunt ann, came strolling by at that moment and sat next to us so i was able to catch up with her some, so that was fun. i also ran into several old friends and/or their parents, which is always nice. finally frankie showed up and snatched up a very cautious hazel.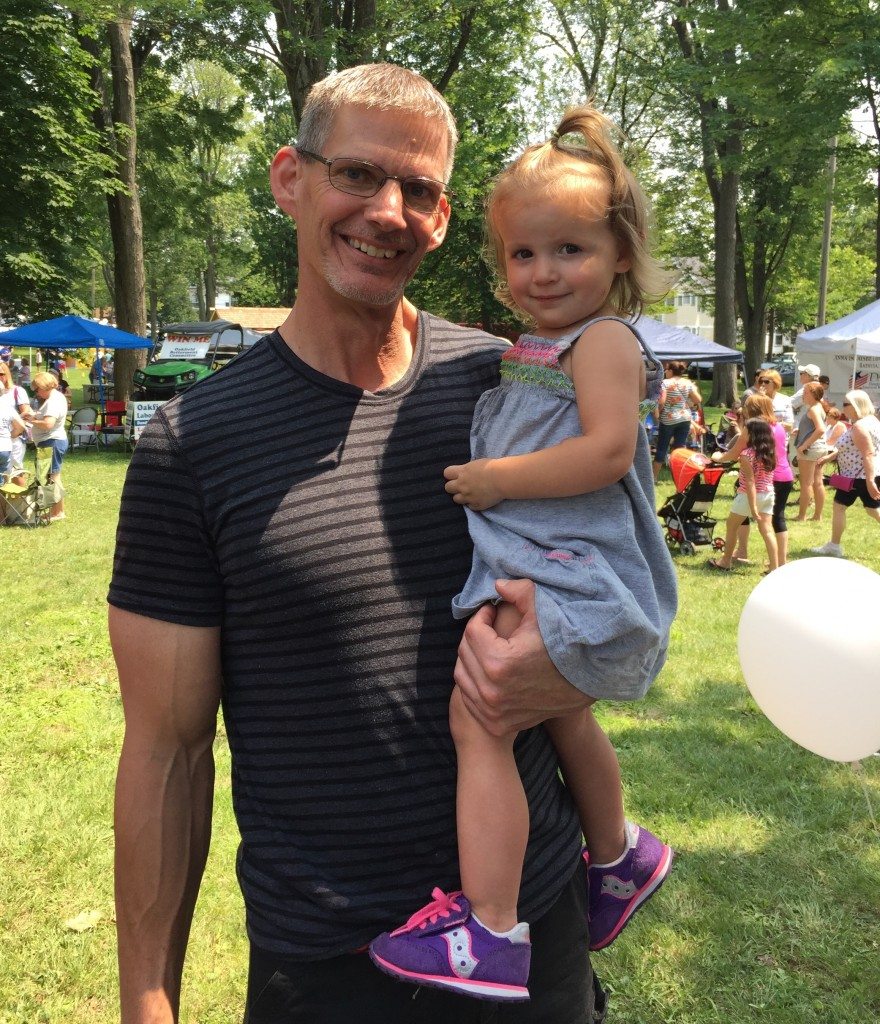 i made the mistake of getting an italian sausage, because it was charred and dry, but it's an old batavia picnic standby, so i suffered through.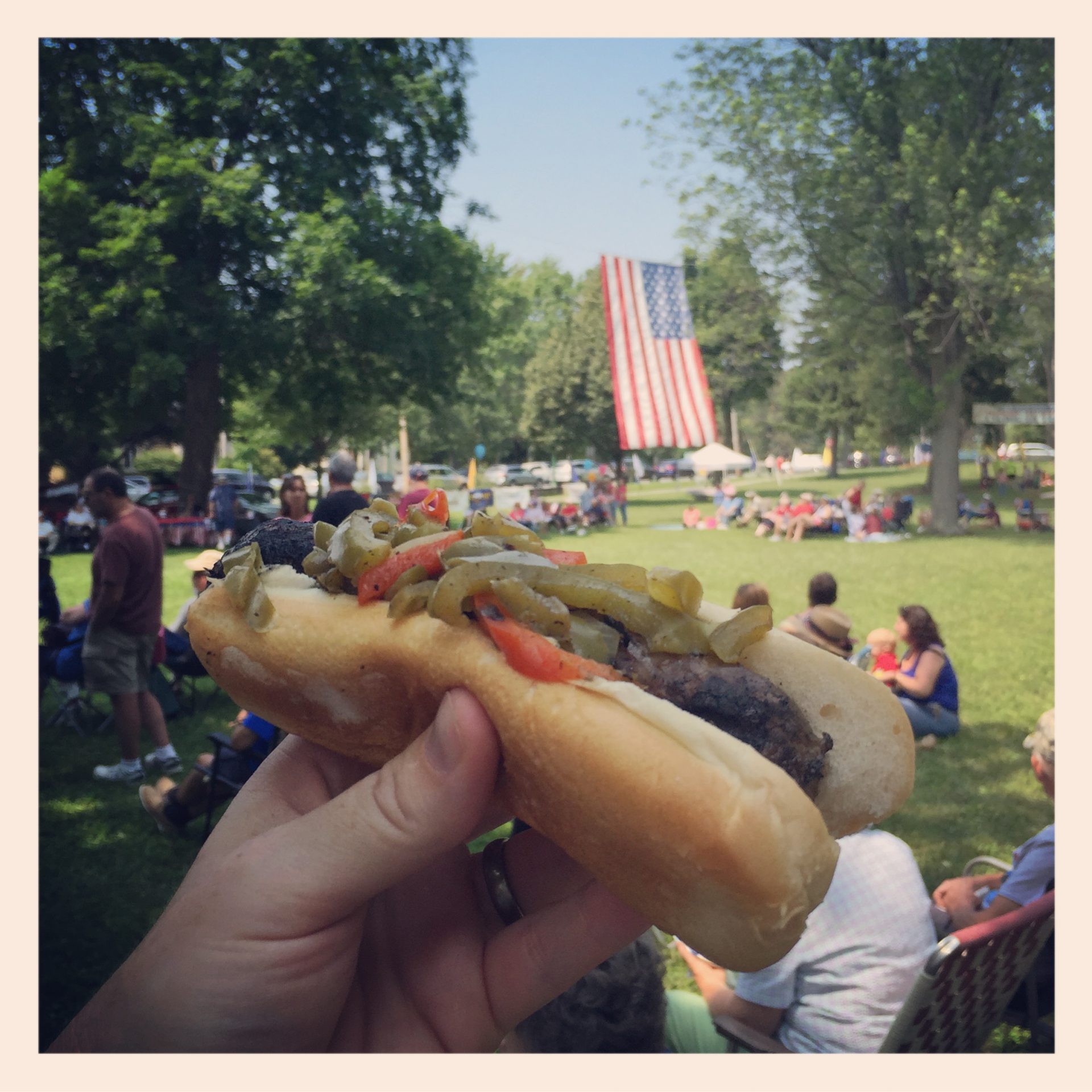 we strolled around some. we got some balloon "animals". (it was a volunteer tent and they mainly made swords). then some regular balloons. and then we stood in line for like 45 minutes for anna to get her face painted. there was ONE person. and she was amazing, so i can't complain, but they could have done with a couple of less qualified personnel and cranked those suckers out. while we waited, the other kids frolicked about. mary and frankles caught up. we took turns standing in line with anna.

and then FINALLY, it was anna's turn.
and what did she choose? one of those rainbowy, butterfly-y delicate designs? no. spiderman.

the facepainter had a tip jar, and i'm pretty sure not one of the 45 minutes worth of people ahead of us left a tip, so we rewarded her handsomely. and this was the end result. a very creepy anna-spiderman.

we figured it was time to get back to the lake to see what was going on around there (answer: nothing). so we took a parting group pic and were on our way. (please note: anna's "sword").

anna was soooooo excited to get home and show eliot her face paint. (and hang upside down under the top bunk, just like spiderman).

she even wore the paint to the beach to swim for a bit.

after dinner, we walked back over to the beach to watch the fireworks. i love this picture of the girls and hazel spotting an early fire work soaring by.

all of the cousins, awaiting the show.

anna took a zillion blurry pictures of the fireworks for me. somehow, most of them got deleted. 😉 but, here's just one.

on sunday morning, i picked up donuts for the kiddos. tim horton's, obviously.

a nutritious breakfast.

and then grampa terry took everyone out on the party boat. (he had just gotten the motor fixed the day before).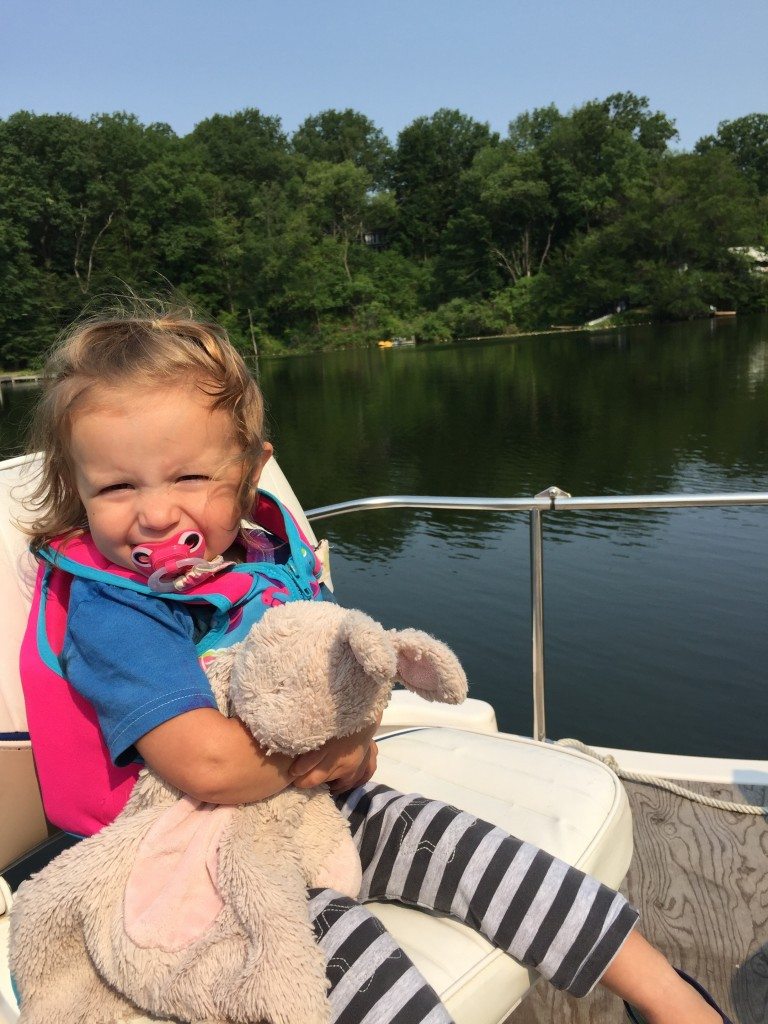 for lunch, we hit up the pok-a-dot, and met up with the browns again. i didn't think to take a picture of our giant posse and all of our pok-a-dot fare, but i didn't forget to take a picture of my beef on weck and gravy fries. 🙂

we came back to the lake to swim and hang out on the beach. isaac and justin had a diving board competition. (i'm not allowed to post justin's pics).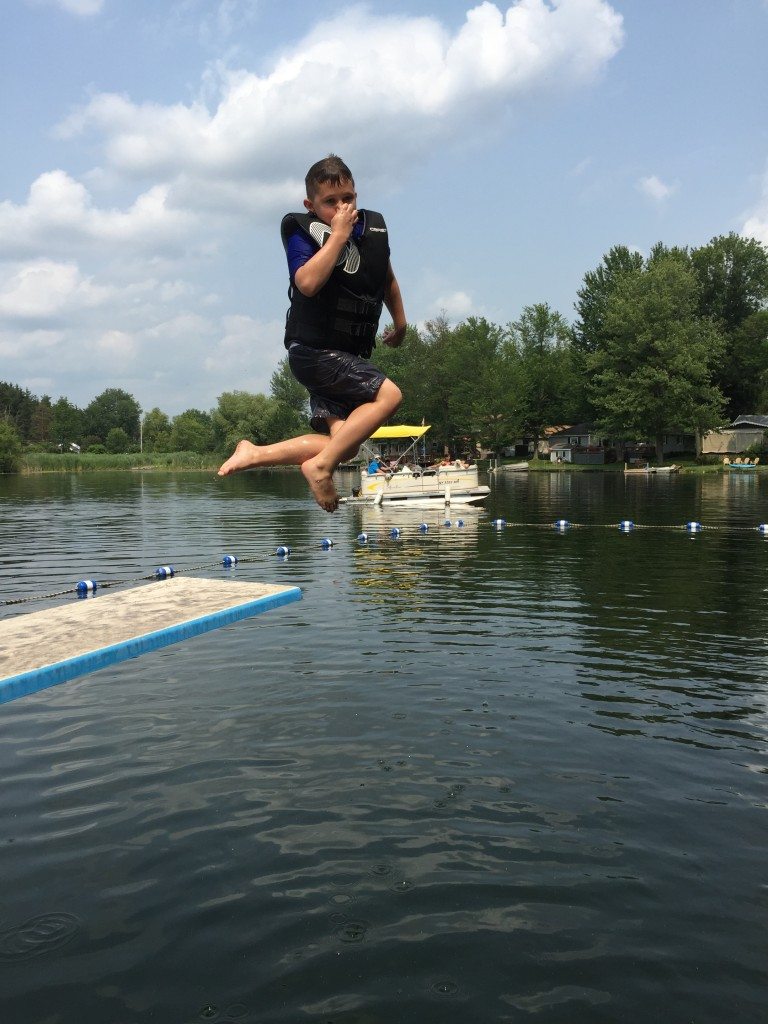 the kiddos had a TON of fun together and i did actually remember to take a group shot of these kiddos before they left.

and that was the end of sunday. one more week to go…. 🙂