a super quick post about a recent quilting finish.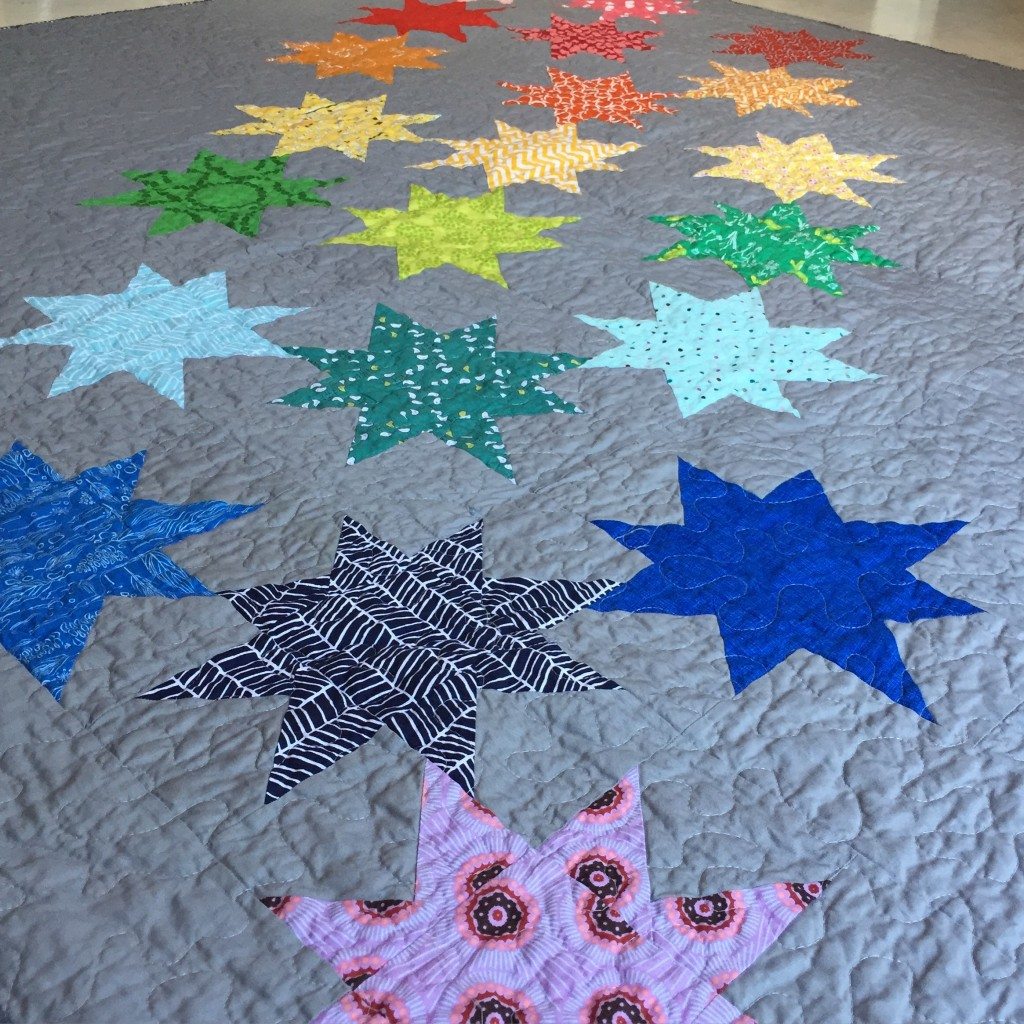 awhile back, my friend danii asked (begged) for a quilt. i finally gave in and after some discussion settled on sticking with my guns and going for a rainbow wonky star cascade on a gray background.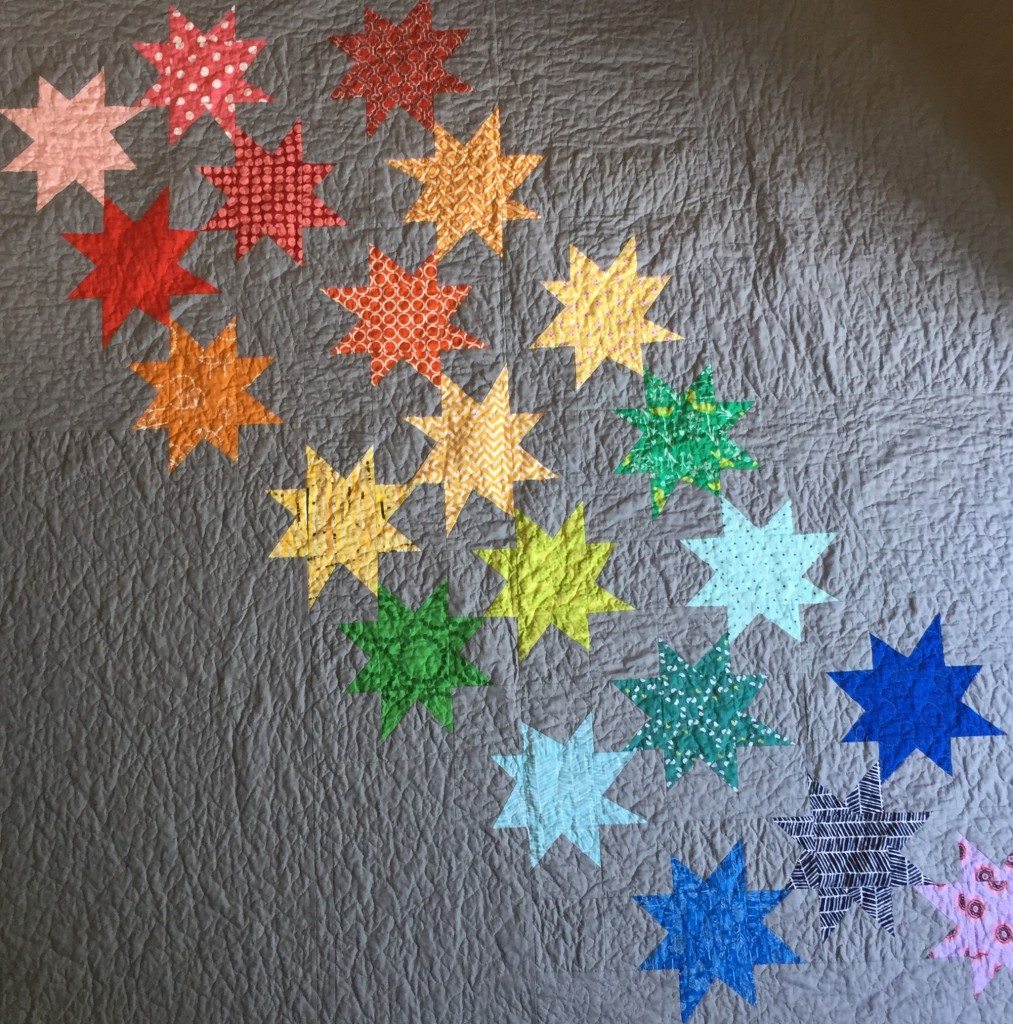 i started this sucker a way way way long time ago. like in january or february maybe? it was on my wall for months. there's not much quilty time for me lately. anyhow. i went to a sew in with some friends and managed to get it basted, and i had high hopes that i would maybe venture out of my comfort zone for the quilting. in the end, since it's for a non-quilty friend, and i just wanted it finished, i just went with the old standby, free motion meander. boring. but fast.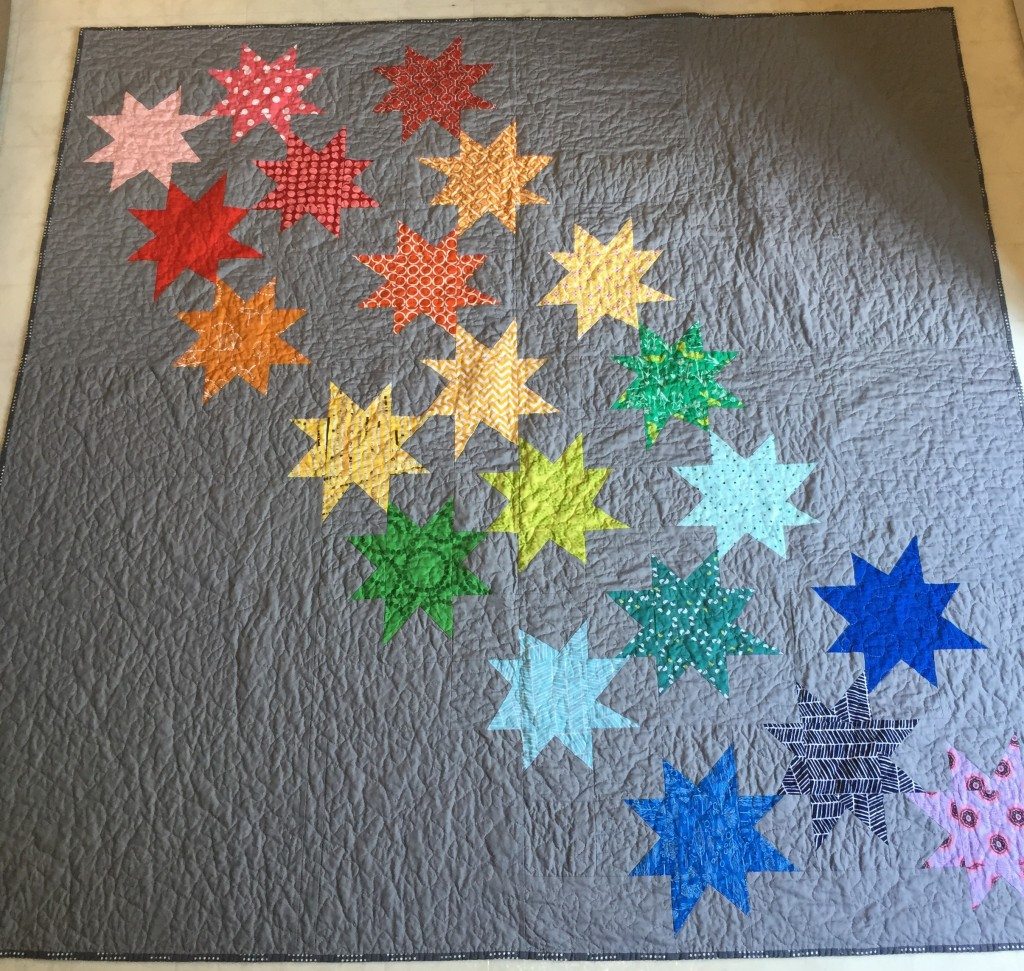 i backed it in some metallic silver polkadots on white and a gray and white lattice print from hobby lobby.
and bound it with cotton and steel dottie print. my fave for binding these days.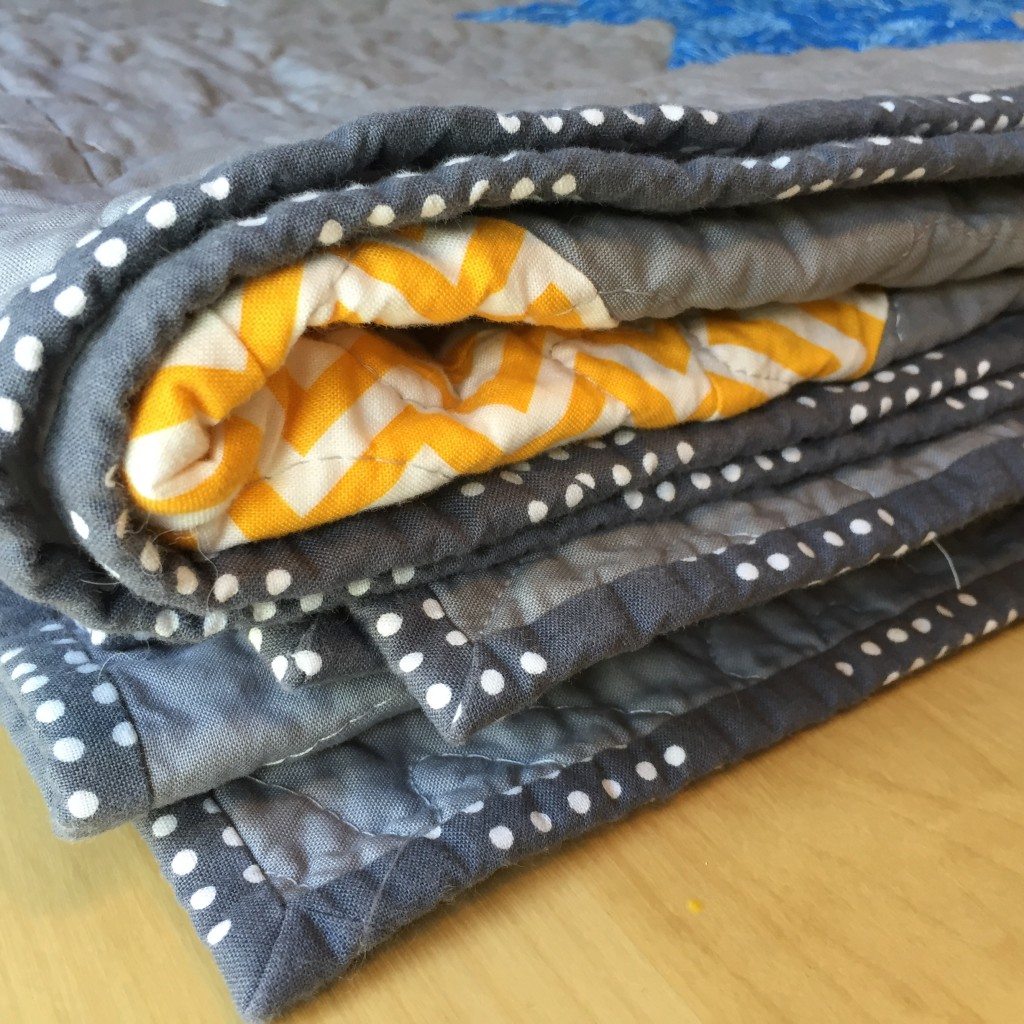 i was in a super rush to get this to danii, and i did a terrible job taking pics.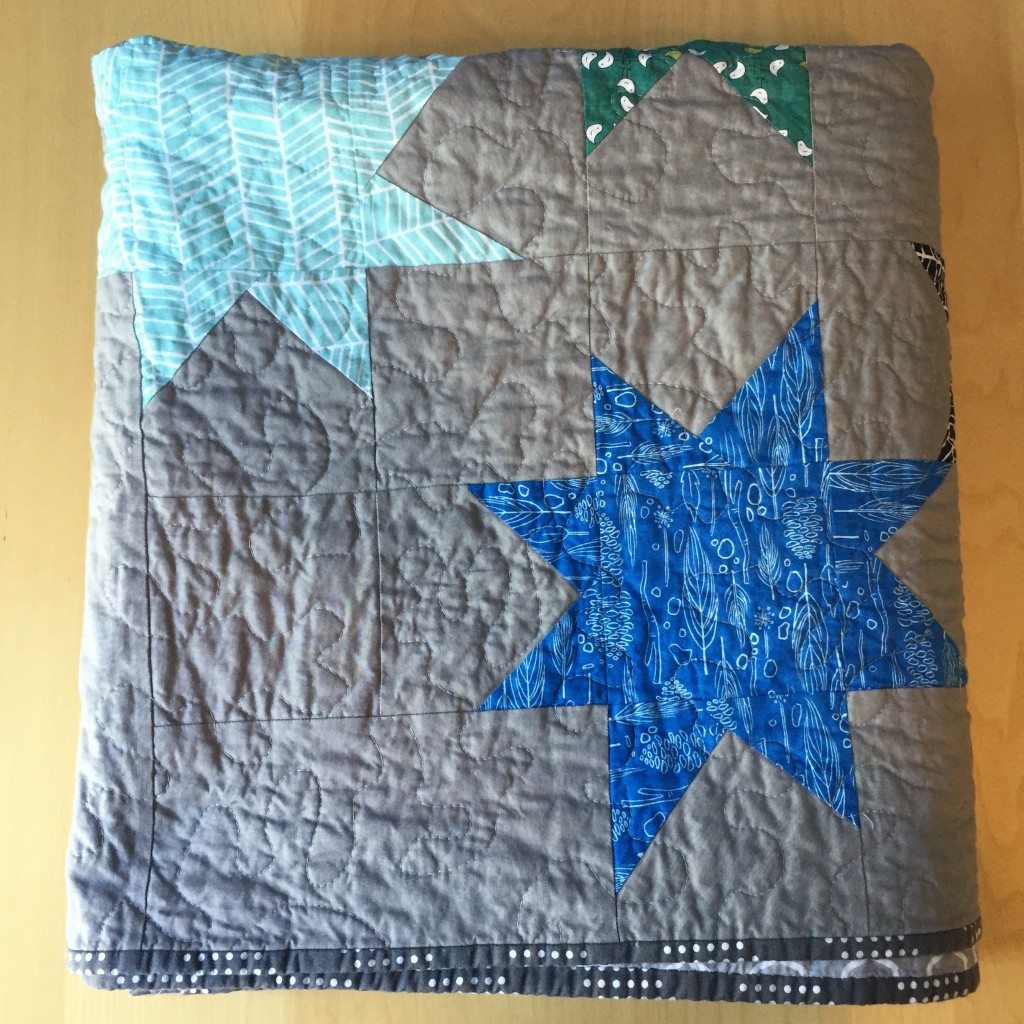 and that's that. i think it's my third quilt of 2015. the first two being baby quilts. ugh.