i graduated high school in 1994.
so, last year, we attempted a 20 year reunion. it fell through.
and was rescheduled for this year. a 21st reunion. scheduled for last weekend.
so, we loaded up the lid kids and back up to batavia, new york we went.
i have been to ny twice and florida once already this year on my own. this time, derek was with us, and i was able to relax a bit for some of the ride. we stuffed as many pillows and quilts into the van as we could and hunkered down for the 10 hour trip.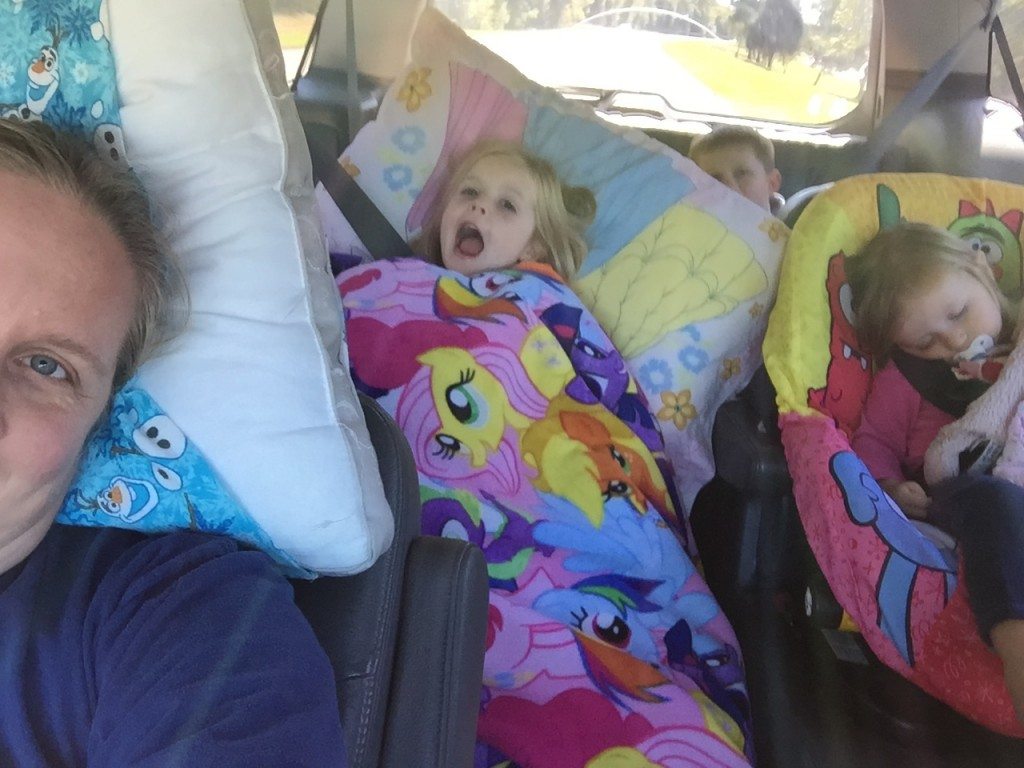 it was a fantastic day for a drive. this was my view for most of it. a "modern maple" quilt and a view of the mountains full of changing leaves.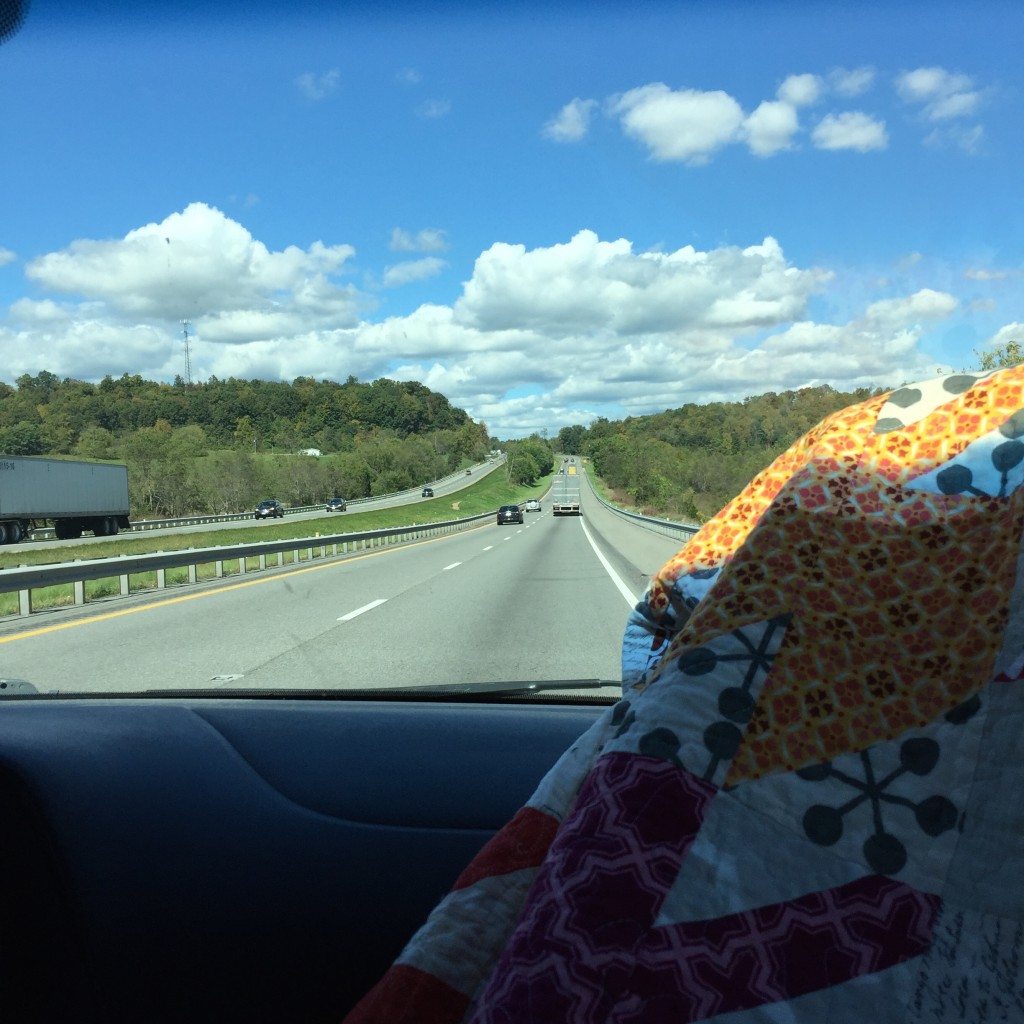 these kids are seasoned travelers.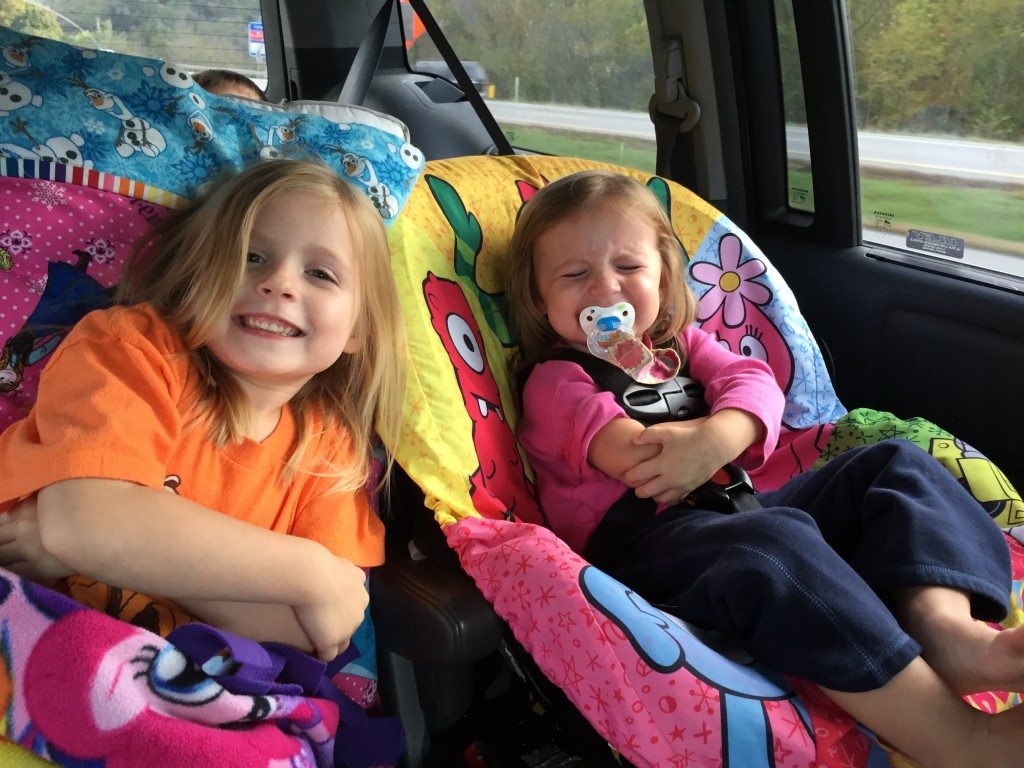 we got in late. like 11:30pm. and soon discovered that hazel is able to freely climb out of the pack and play. and she had no desire to sleep after all the excitement of seeing the family. so, we were up until 2:30. the rest is foggy. i think she slept in my bed until 4:30. then i moved her to the pack and play. we slept soundly until isaac was up at 6:00am to start his day. ugh. it was a long first day. but having this view helped: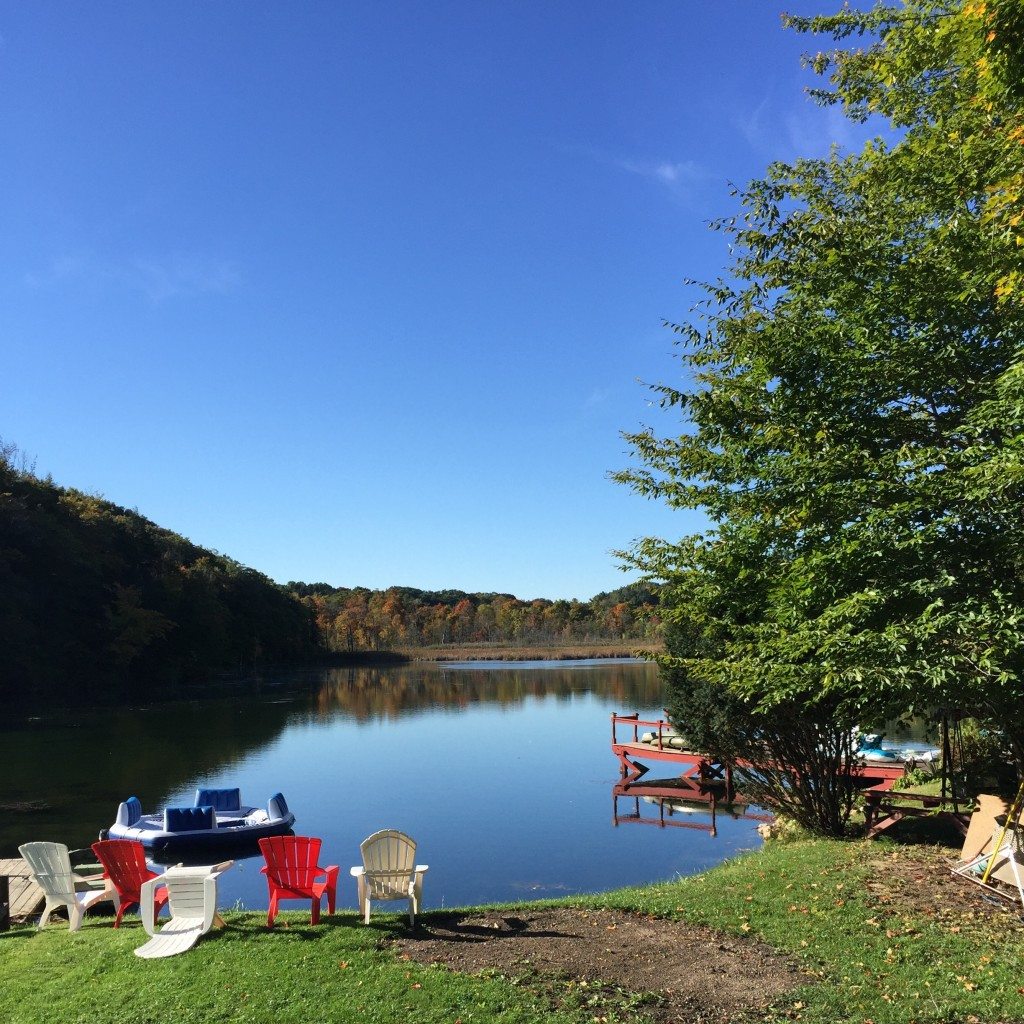 isaac's teacher had prepared a packet of work for him, since he would be missing three days. she gave him a worksheet to go with a book they are reading in class. unfortunately, they don't have a class set of said book, so we hit up the batavia library to secure a copy. the kids section is super sweet, so we wandered about for a bit. and took robot pics.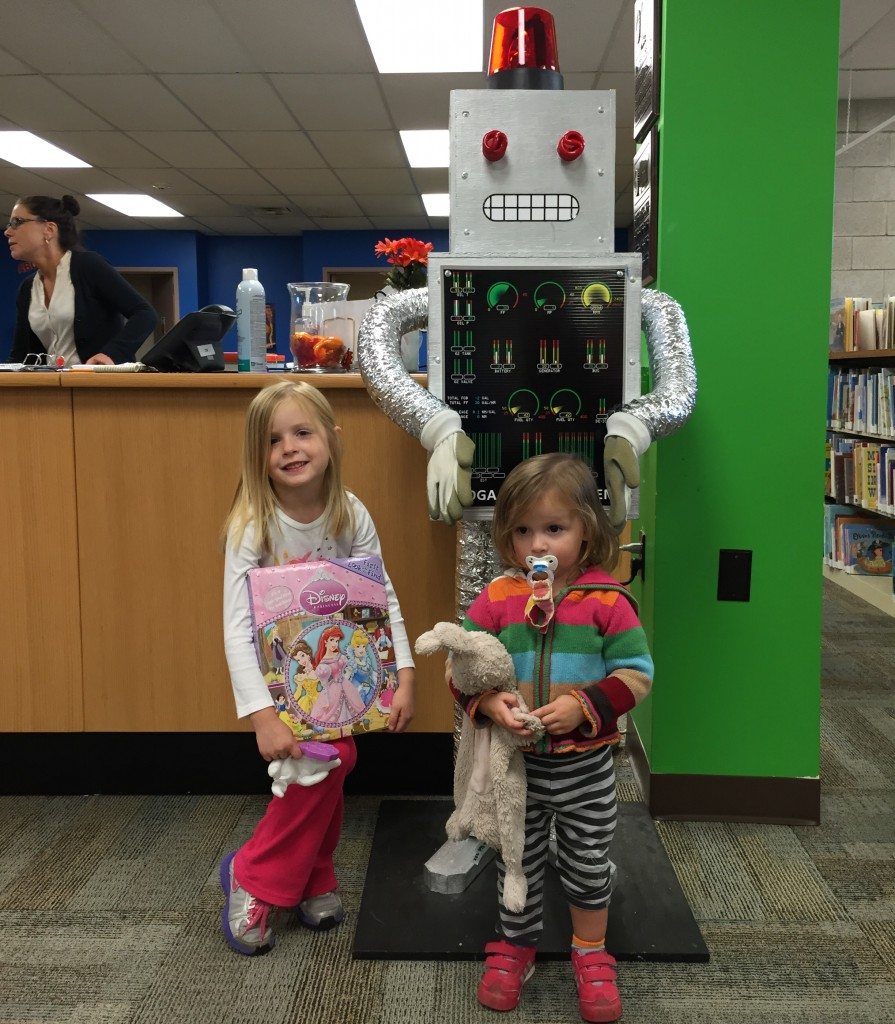 i never fully appreciated the old buildings and batavia architecture while i was growing up, until i came to the south. home of chain restaurants and nascar. anyhow, i am occasionally slightly amazed at some of the sights during my trips home and always think that i should snap some pics someday and never do. but, as we walked out of the library, i did get a shot of first baptist church across the street.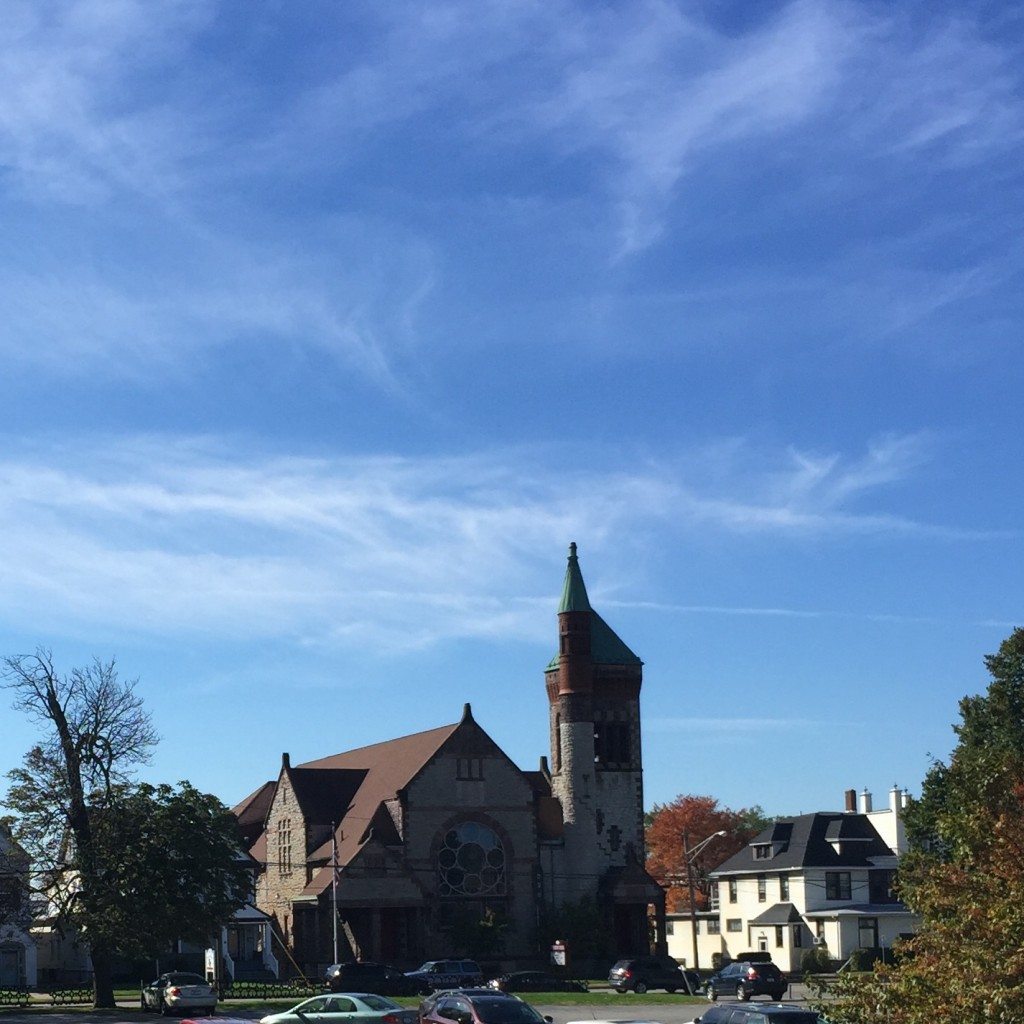 i DO however appreciate batavia's food. we didn't have much time to eat all of the things, but managed some italian subs from southside deli.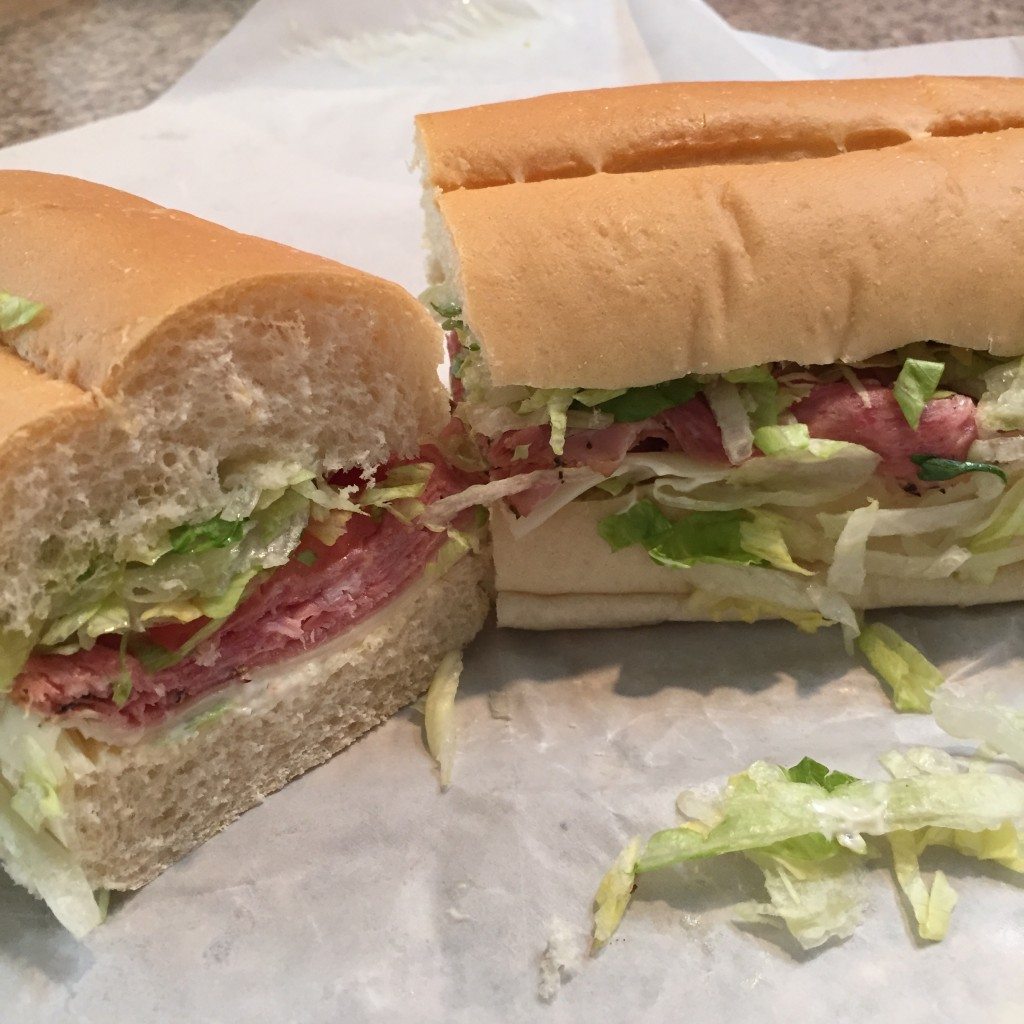 remember the bit about the sleeping and the pack and play climbing? well. hazel was a disaster. she wouldn't take a nap. we hoped she would doze while watching tv. (this photo). it didn't work. i eventually took her for a drive and she fell fast asleep.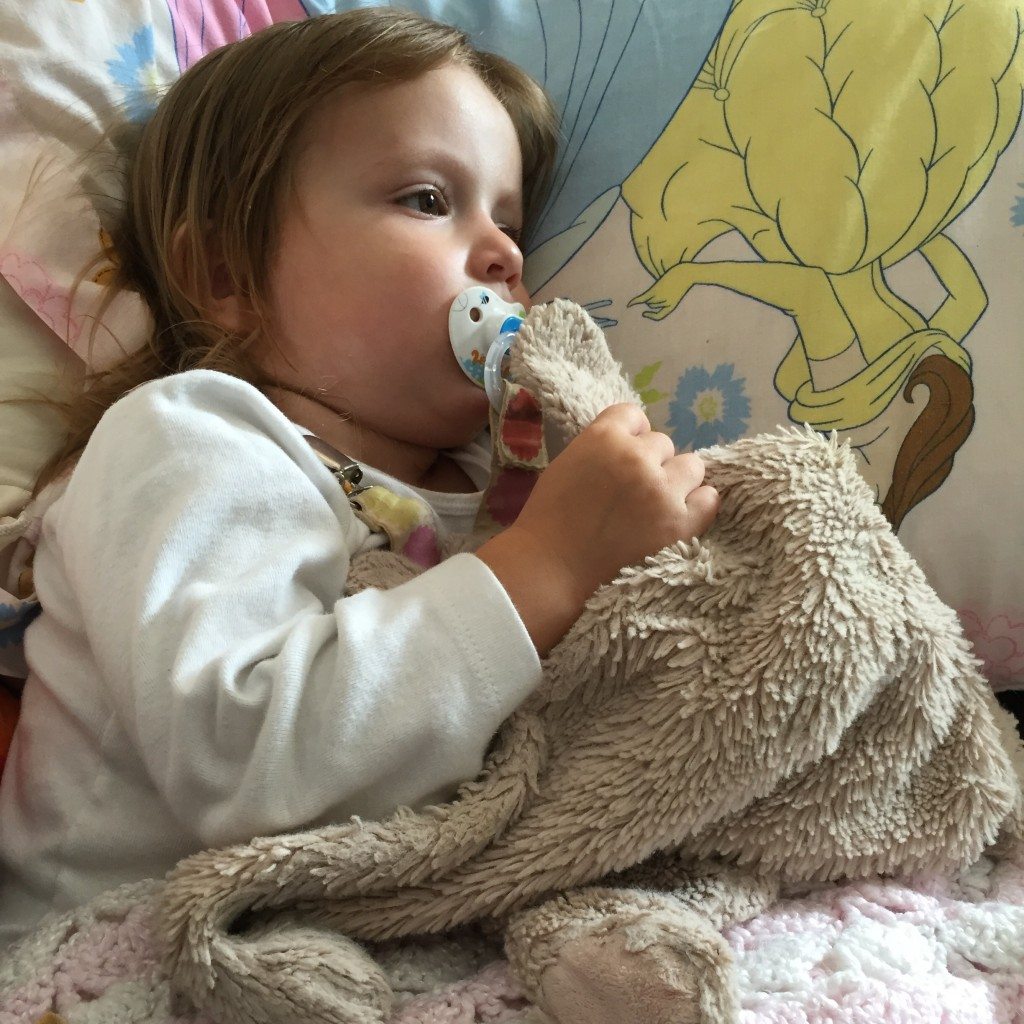 while she slept, isaac and derek took the boat out on a fishing expedition. (one that came to an abrupt end, when isaac spotted a lone bee and completely lost it).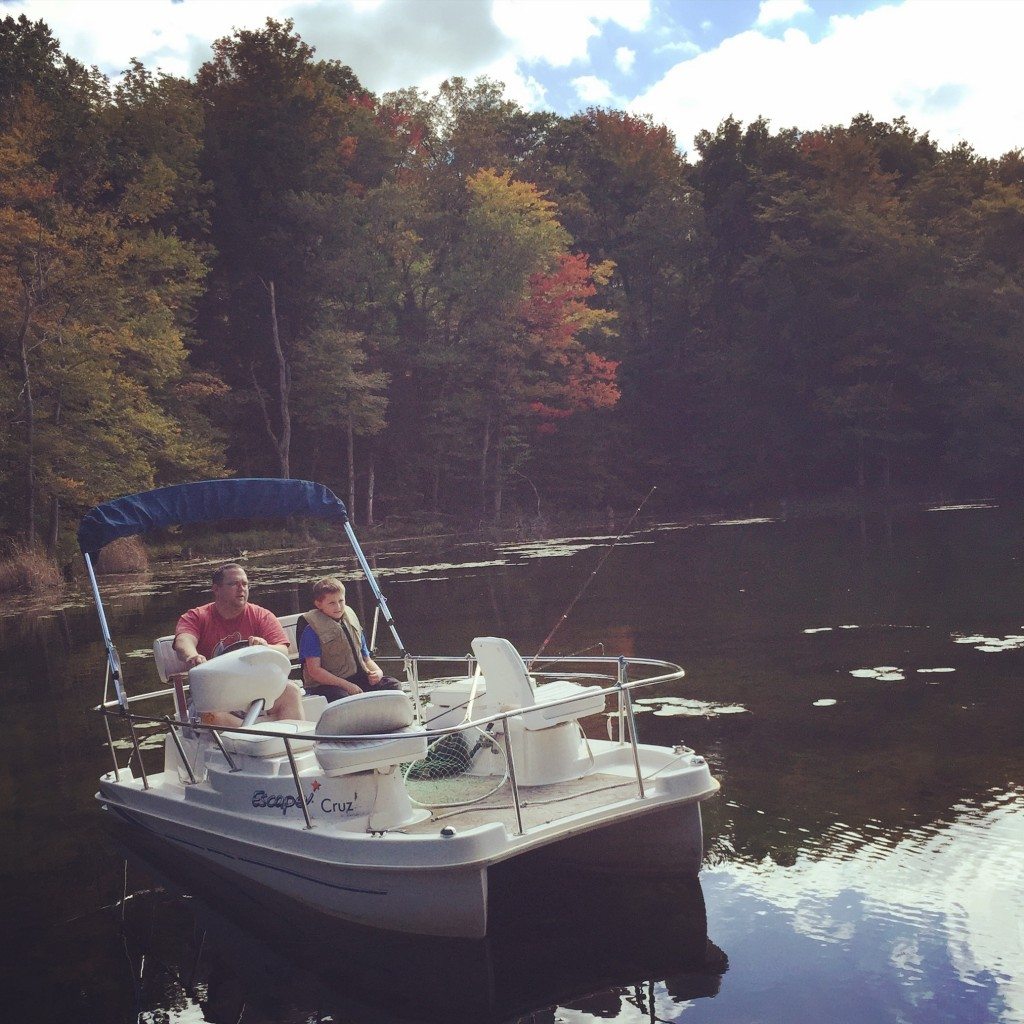 and. while hazel slept and derek and isaac fished/freaked out, my mom and anna planted some bushes.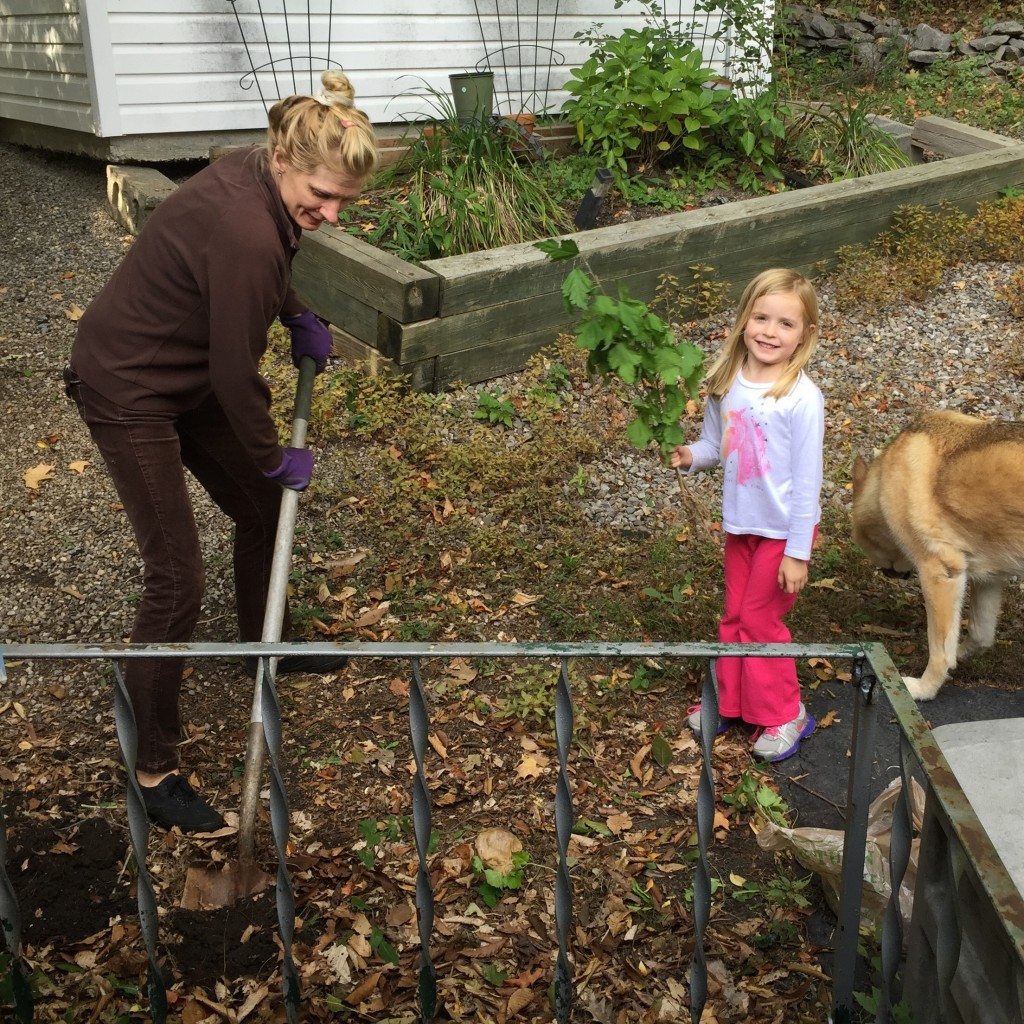 derek caught a delicious bass.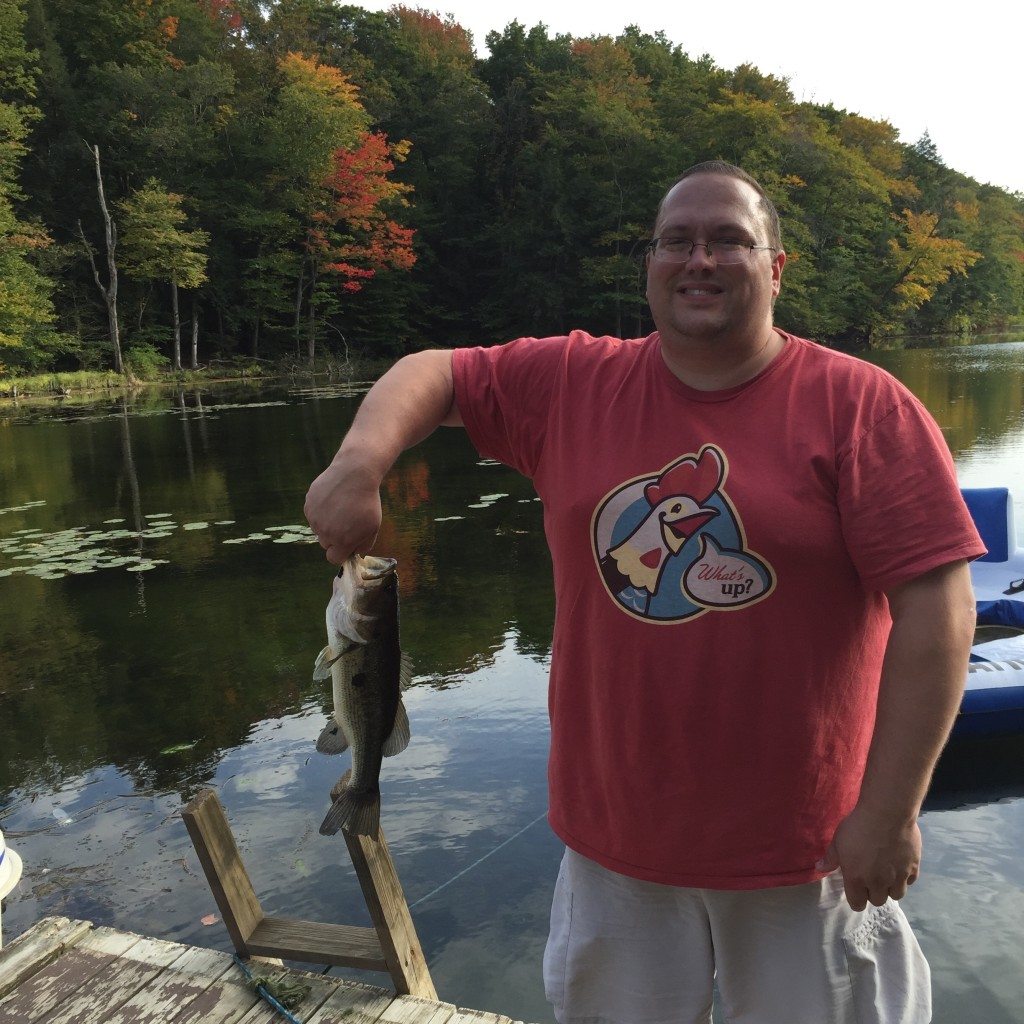 hazel (not a particularly long nap) touched the delicious bass.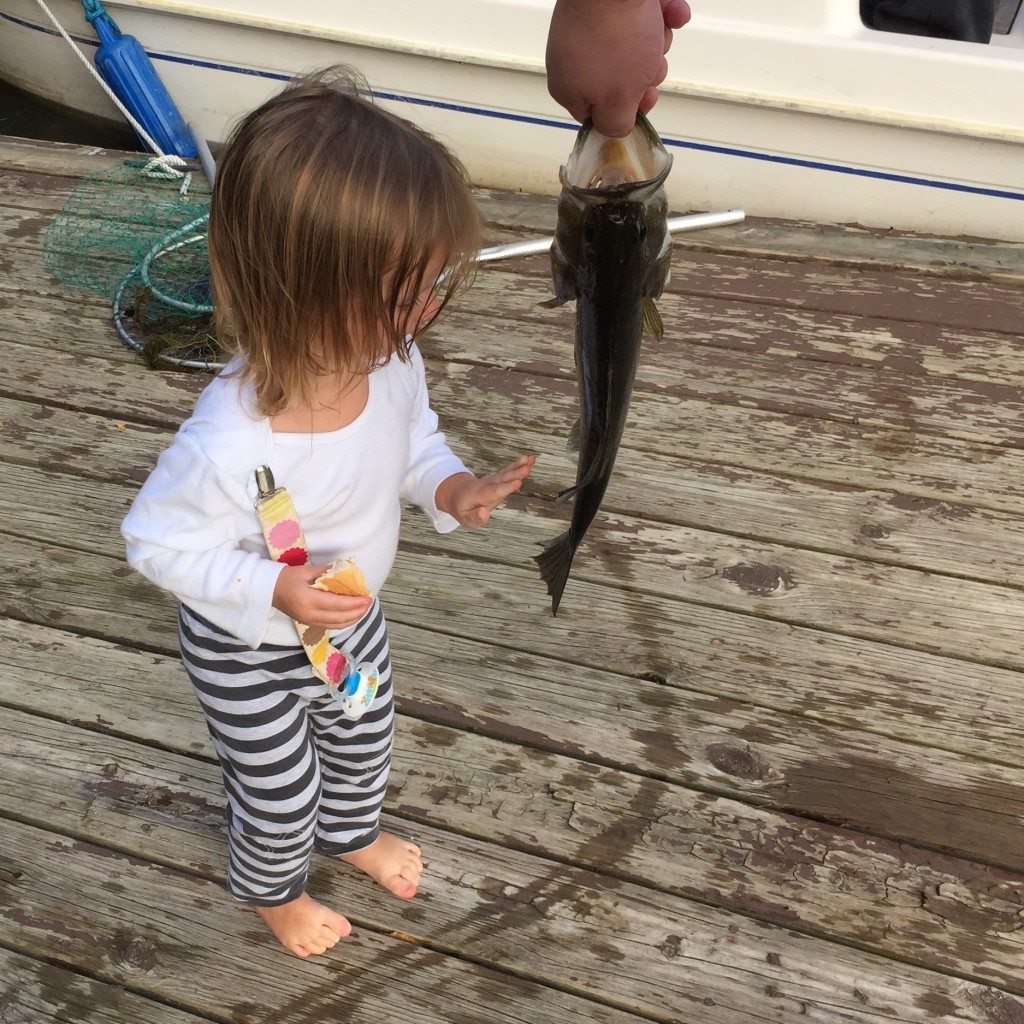 i think that mostly wraps up our mega long first day in batavia.
hazel seemed to sleep a little better the second night. isaac and anna, not so much. again.
and friday was rainy and blah.
my mom and anna and i went out shopping for a bit on the other end of town. where i took this picture of batavia downs. a landmark.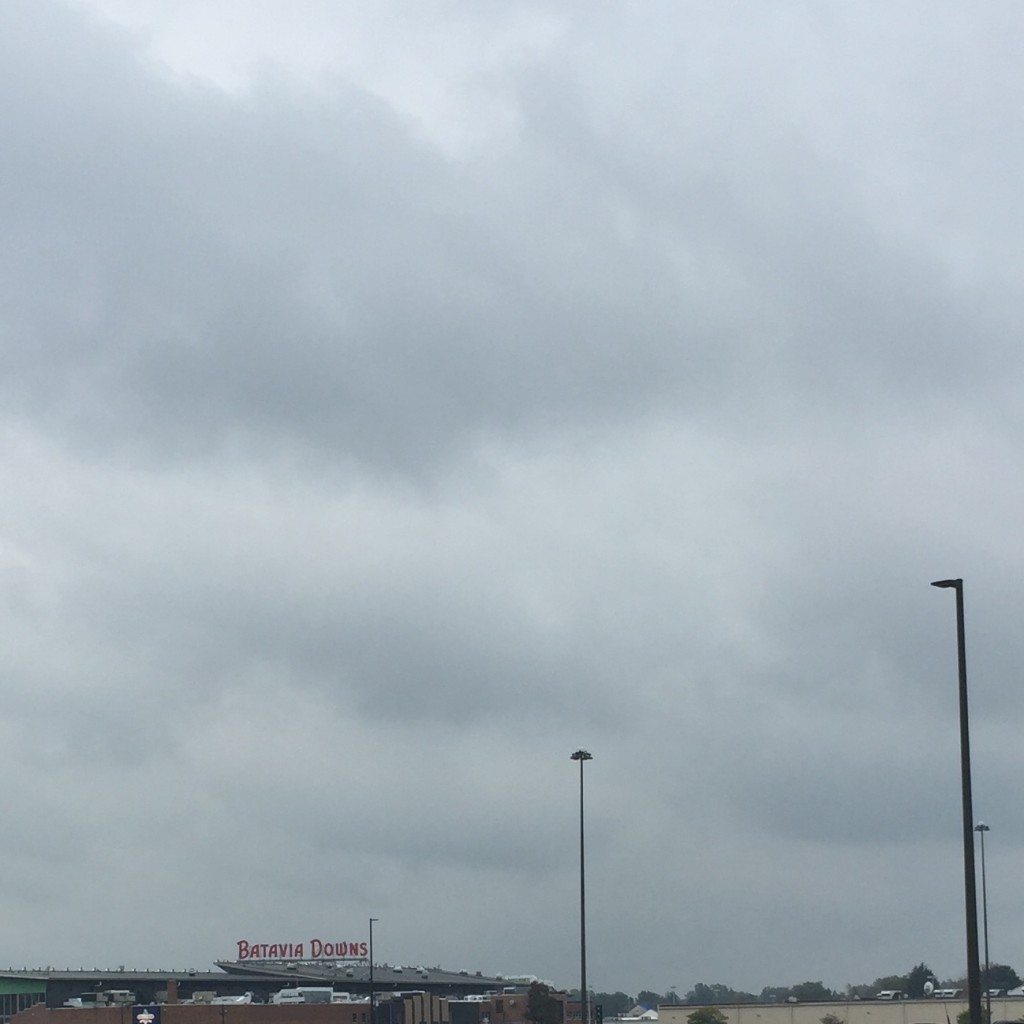 on the way home, we stopped for pumpkins to carve.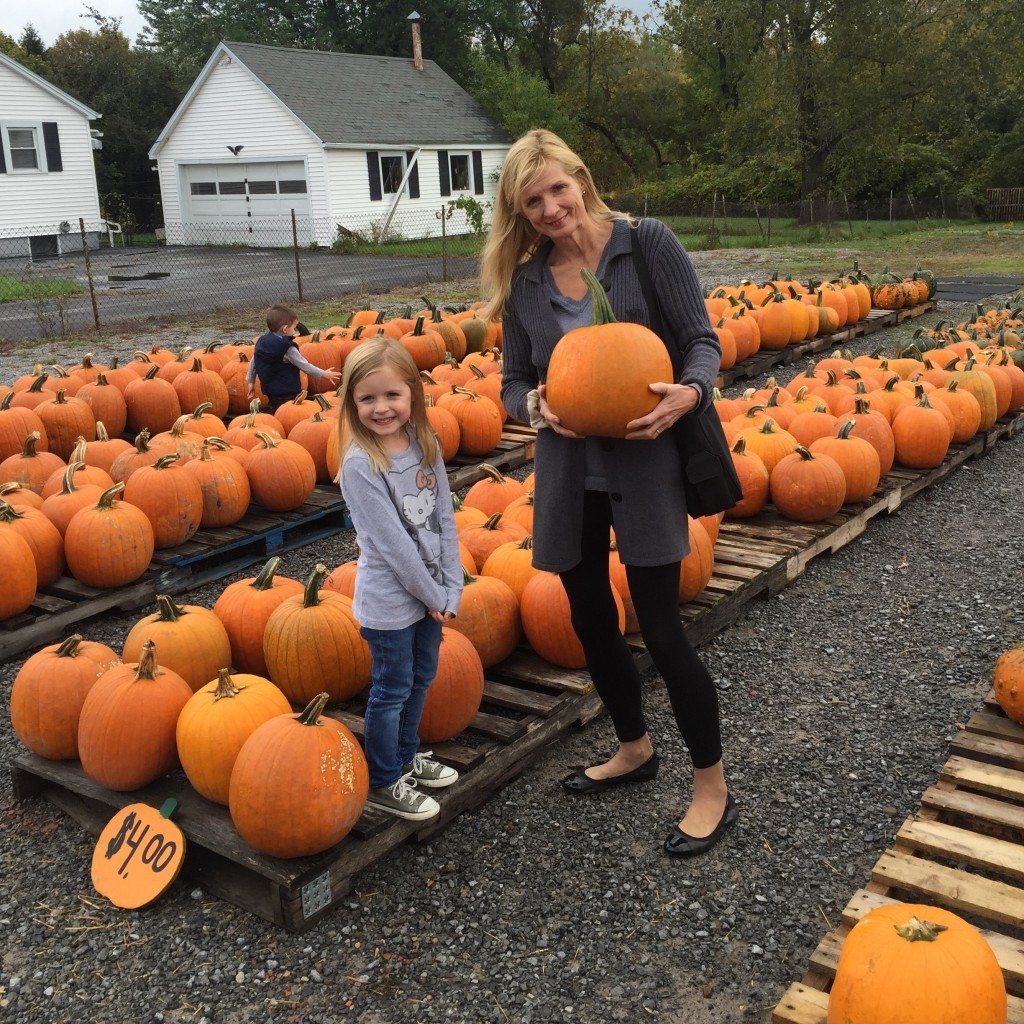 and then the lidkids carved their first pumpkins (we usually paint them because i'm a terrible mom). anna was not too excited about scooping pumpkin guts.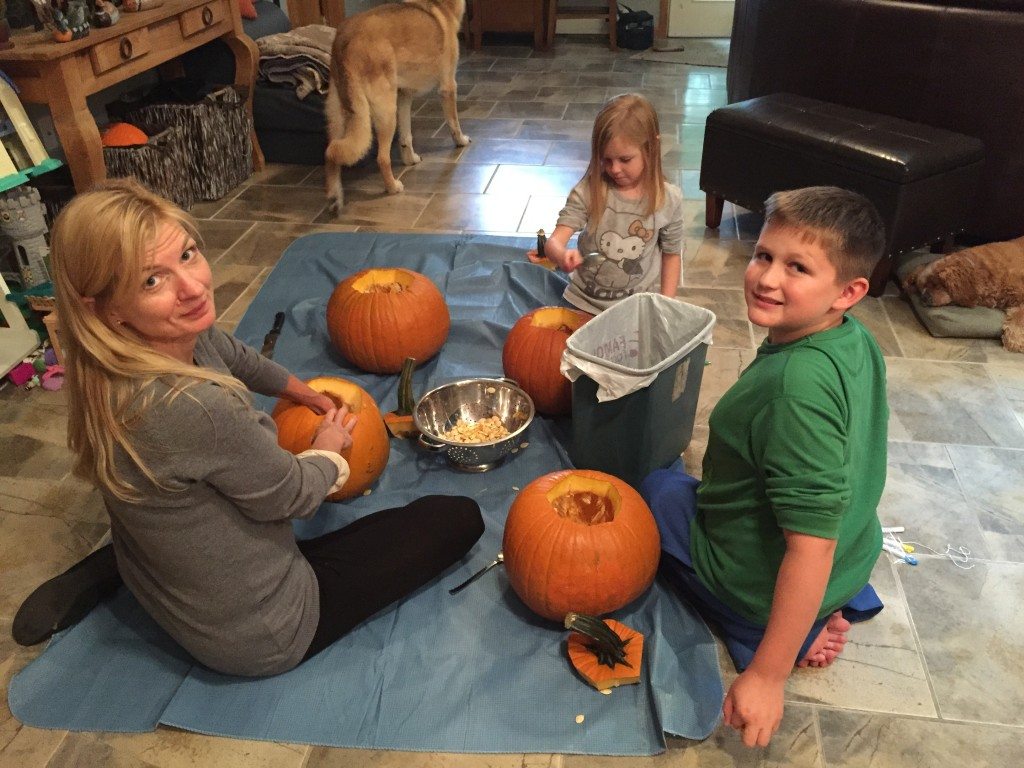 hard at work.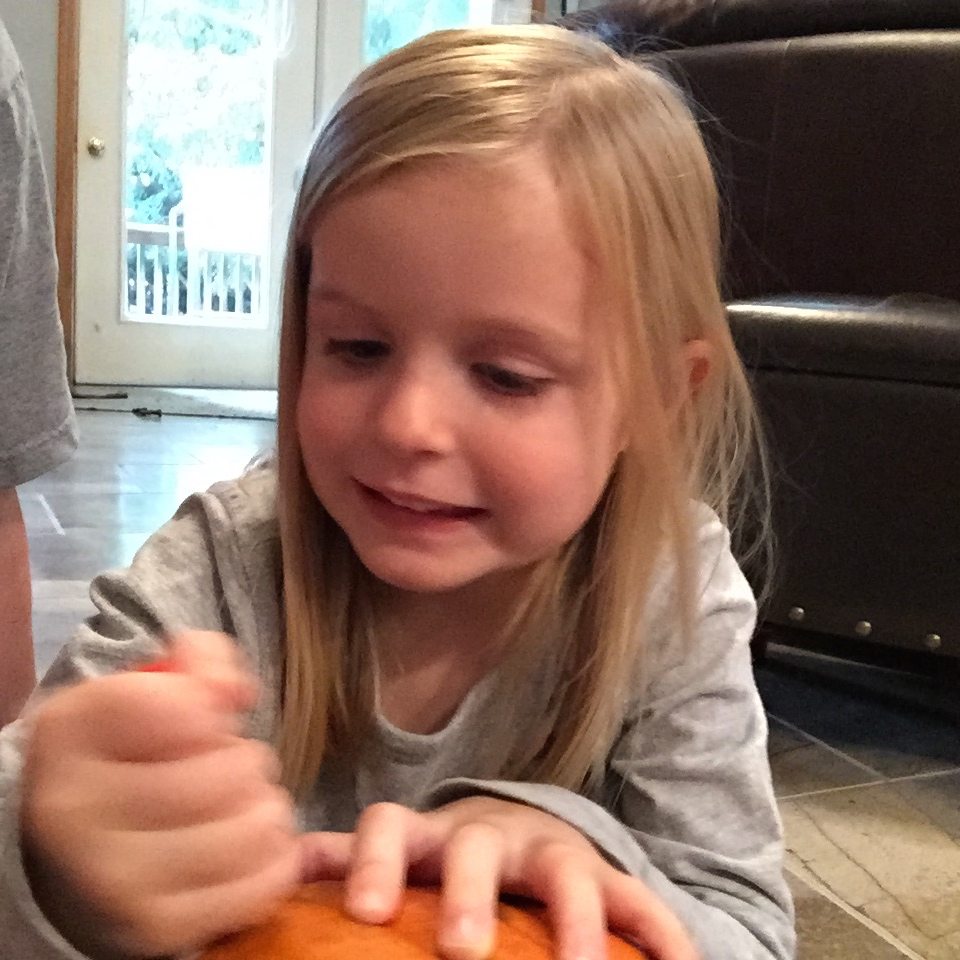 both lid kids, carving away.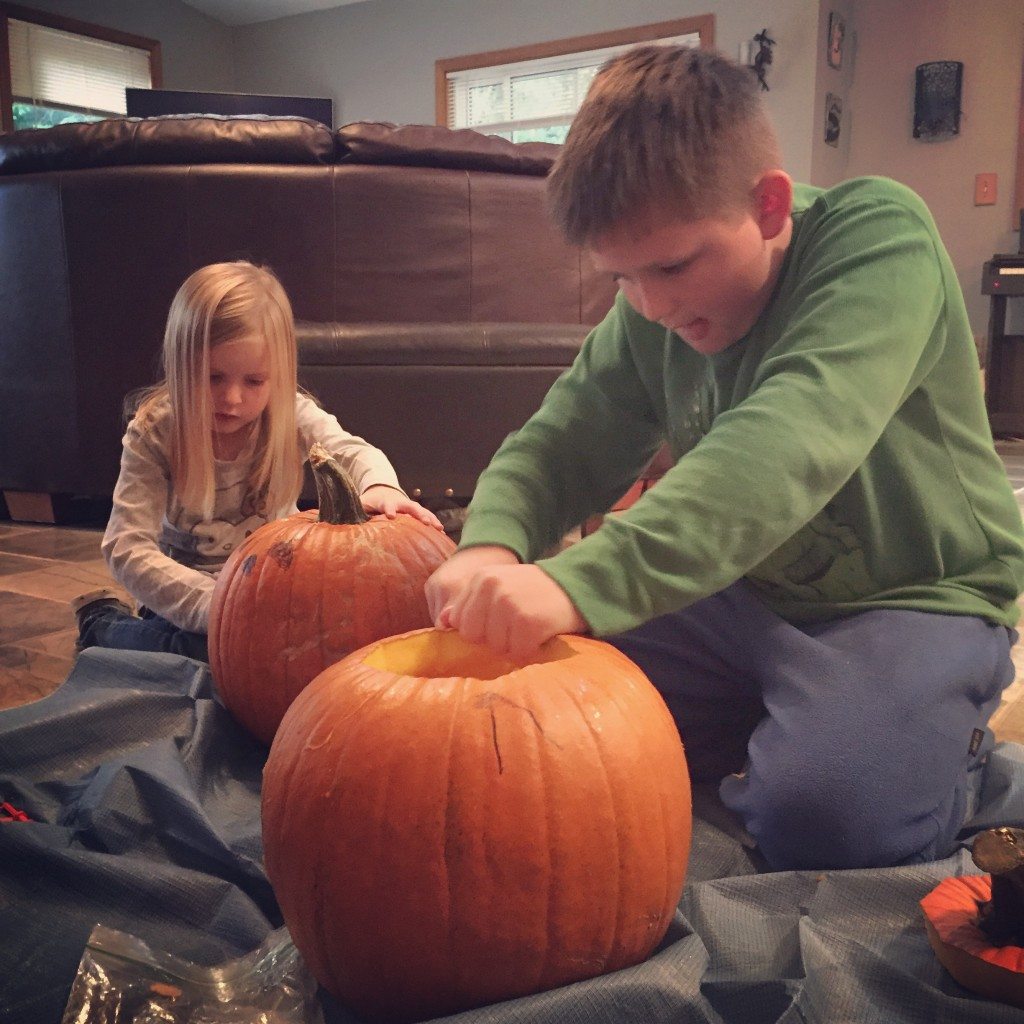 somehow i managed to NOT get a picture of all the finished pumpkins. i'll have to check with derek and see if he snapped one.
anyhow, we squeezed in a trip to see julie redband and her posse. the girls hijacked anna and taught her about "fashion shows". so cute.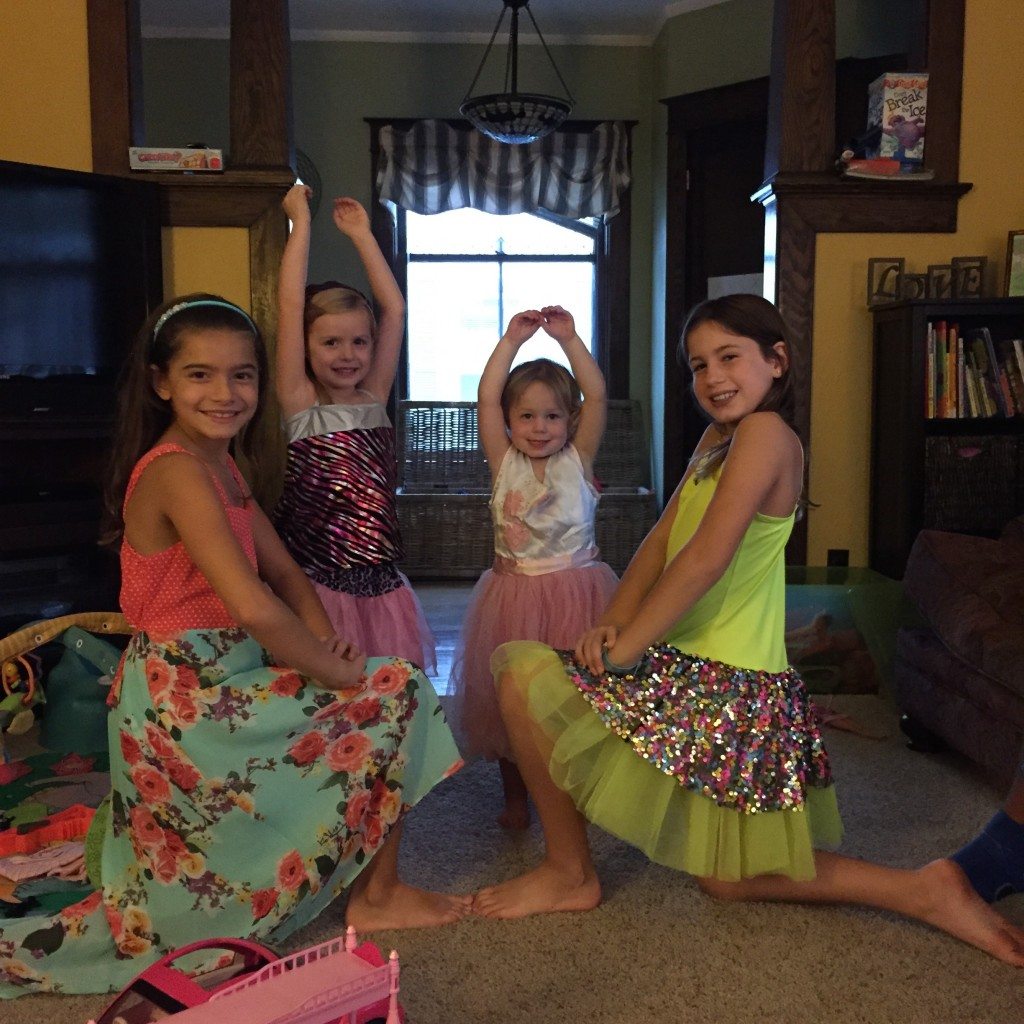 we had to make it quick, though, because i had to get home and get ready for night number one of my class reunion. i'll post a full reunion post after the rest of the ny posts, but i figure this is a good breaking point to end part 1. 🙂
i'm like the world's most prolific blogger!!
update: here's a pic derek took with my kiddos with new gramma and grampa terry while i was out celebrating with the class of 1994: