i can't even believe it.
it went by in a flash.
last thursday, hazel turned two.
she's currently obsessed with all things peppa pig, so a peppa pig themed party was in order.
first, we attempted some chalkboard birthday pics.
she loved the balloons.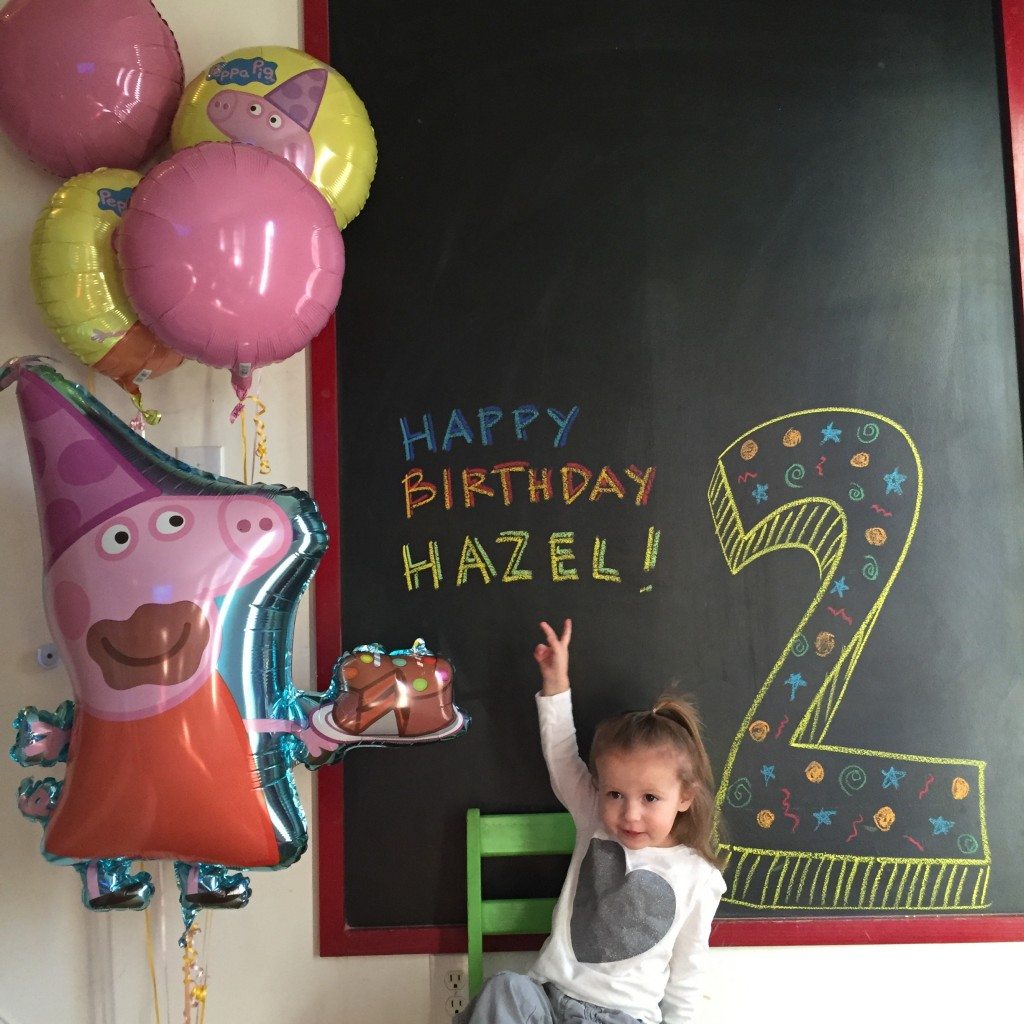 but, overall, was NOT super cooperative.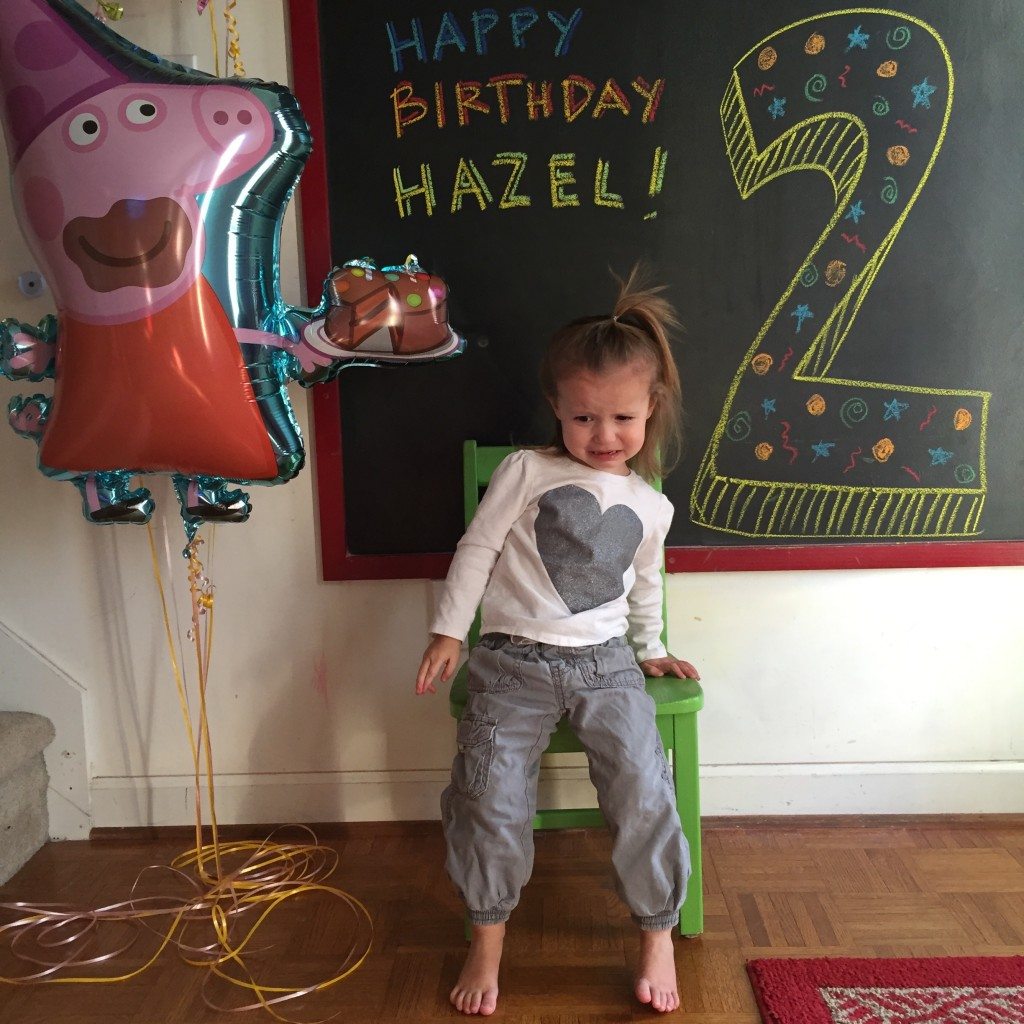 we had to switch out the chairs several times. and i just clicked away and hoped for just one to turn out.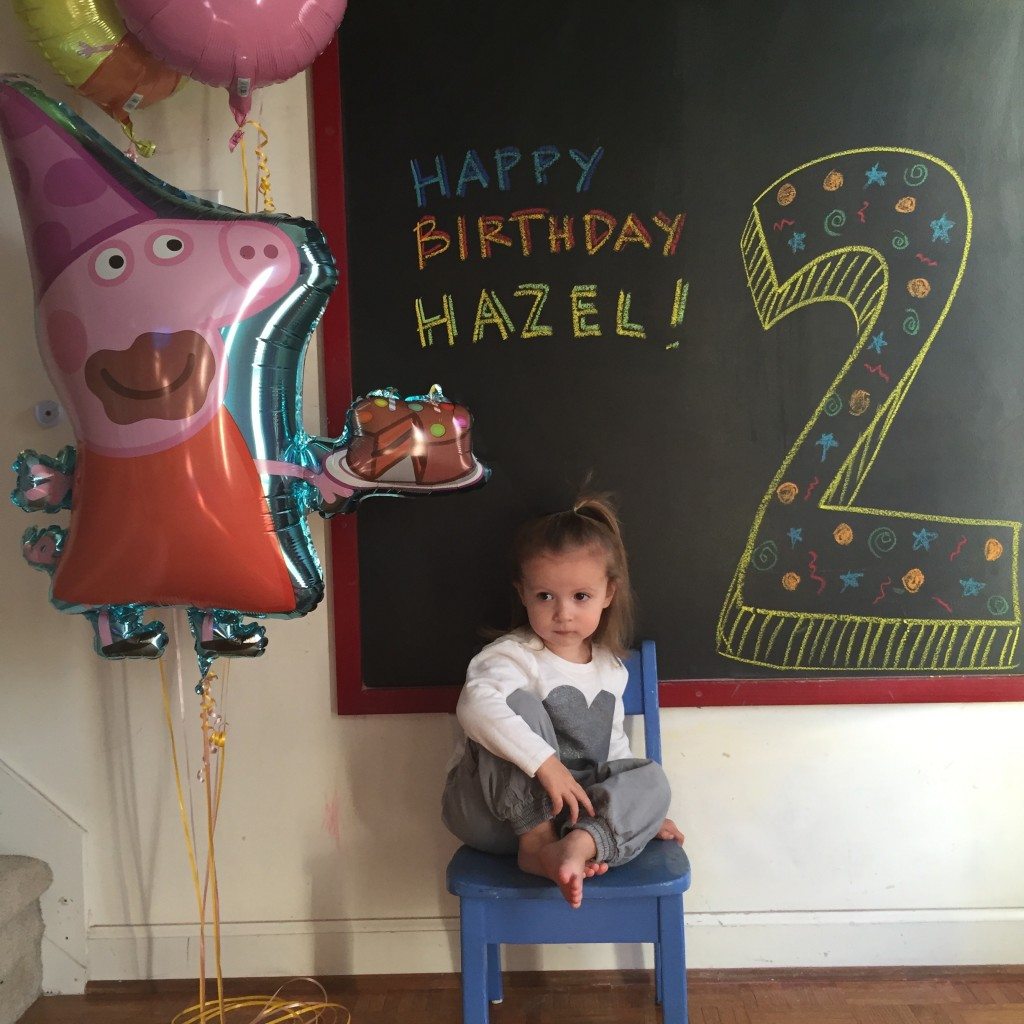 this was as good as it was gonna get: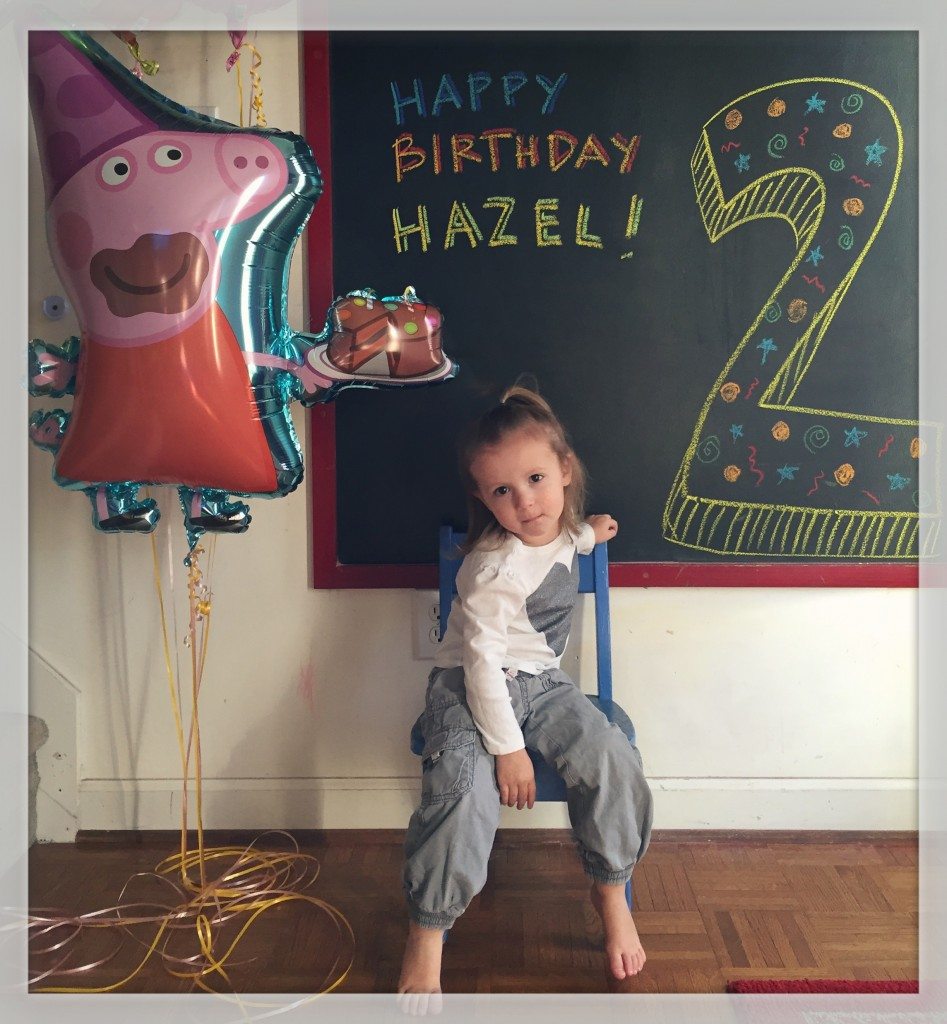 finally she just stood up and began erasing the board. so. we were done.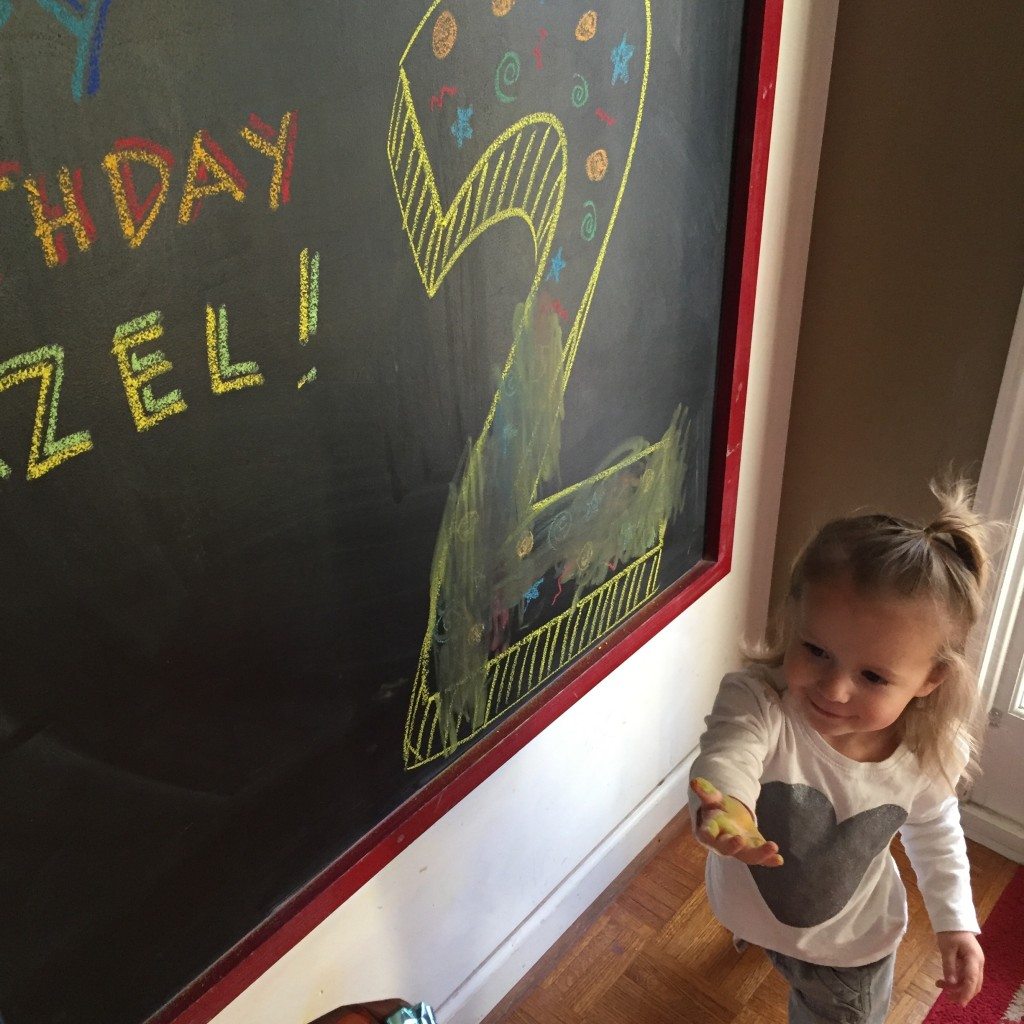 despite all of the kids being home, i managed to decorate the cake with time to spare.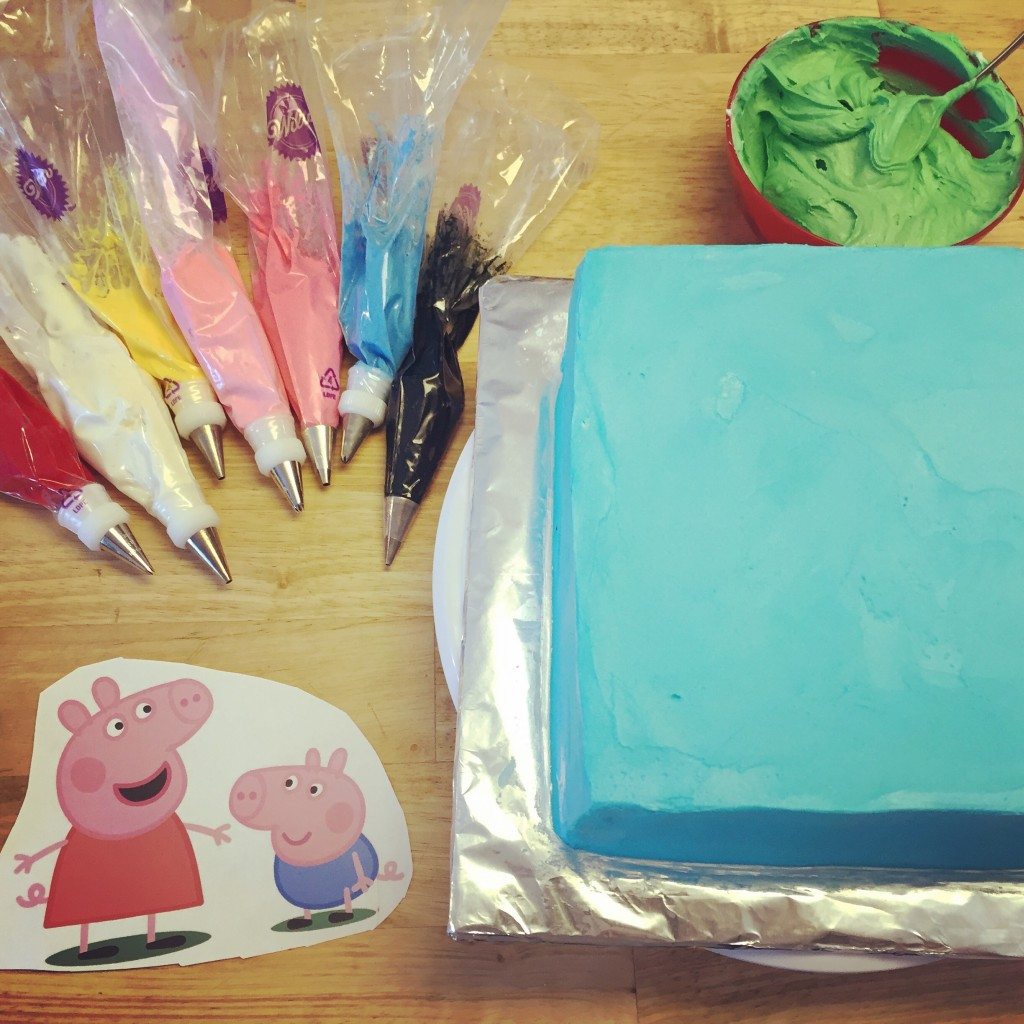 hazel loved the finished product. i was a little frustrated because the tip i chose for the outline of the pigs was too wide. but, it also happened to be the only tip that i put into the bag versus using a coupler. (cake talk). all that to say, i was too lazy to fix it and i wish i hadn't been, because it resulted in fat lines. also, i didn't forget the tails. i just put them on AFTER this pic was taken.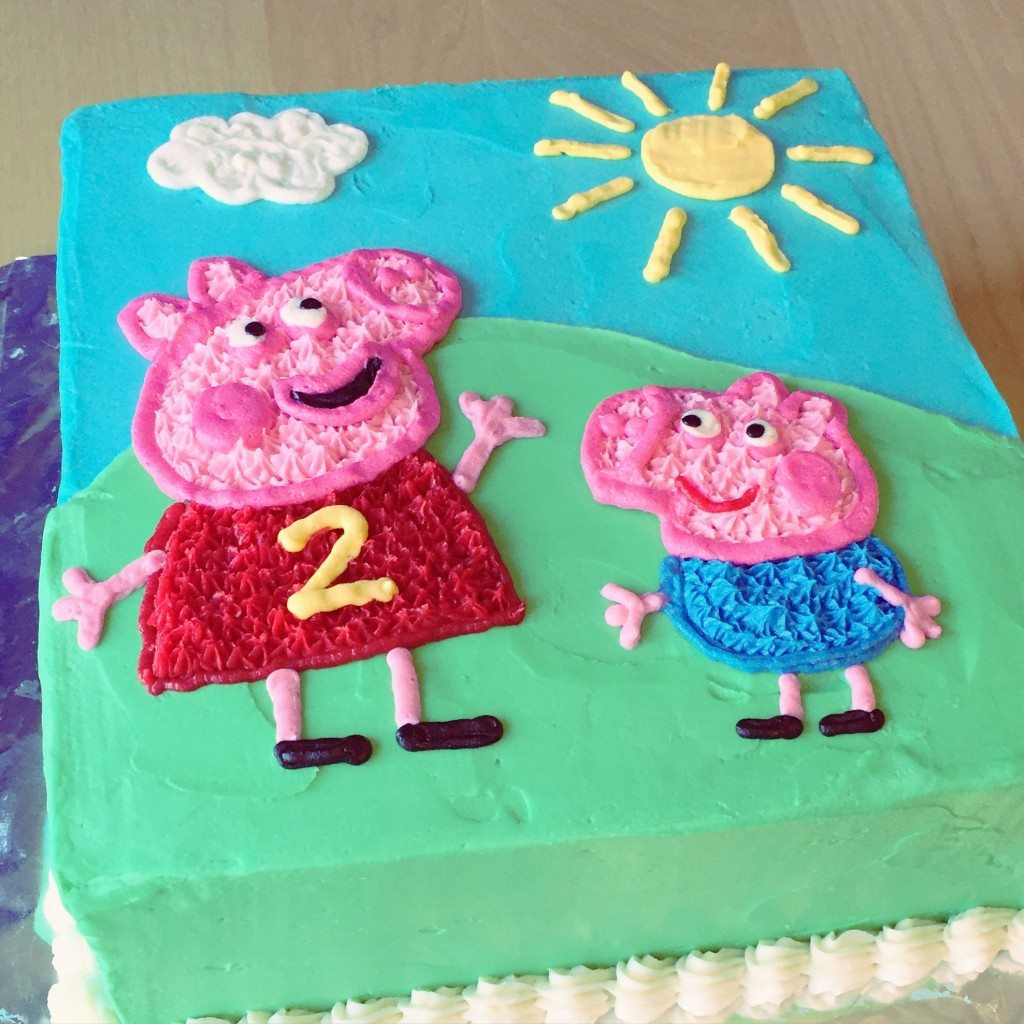 like i said, hazel was pleased. so that's all that matters.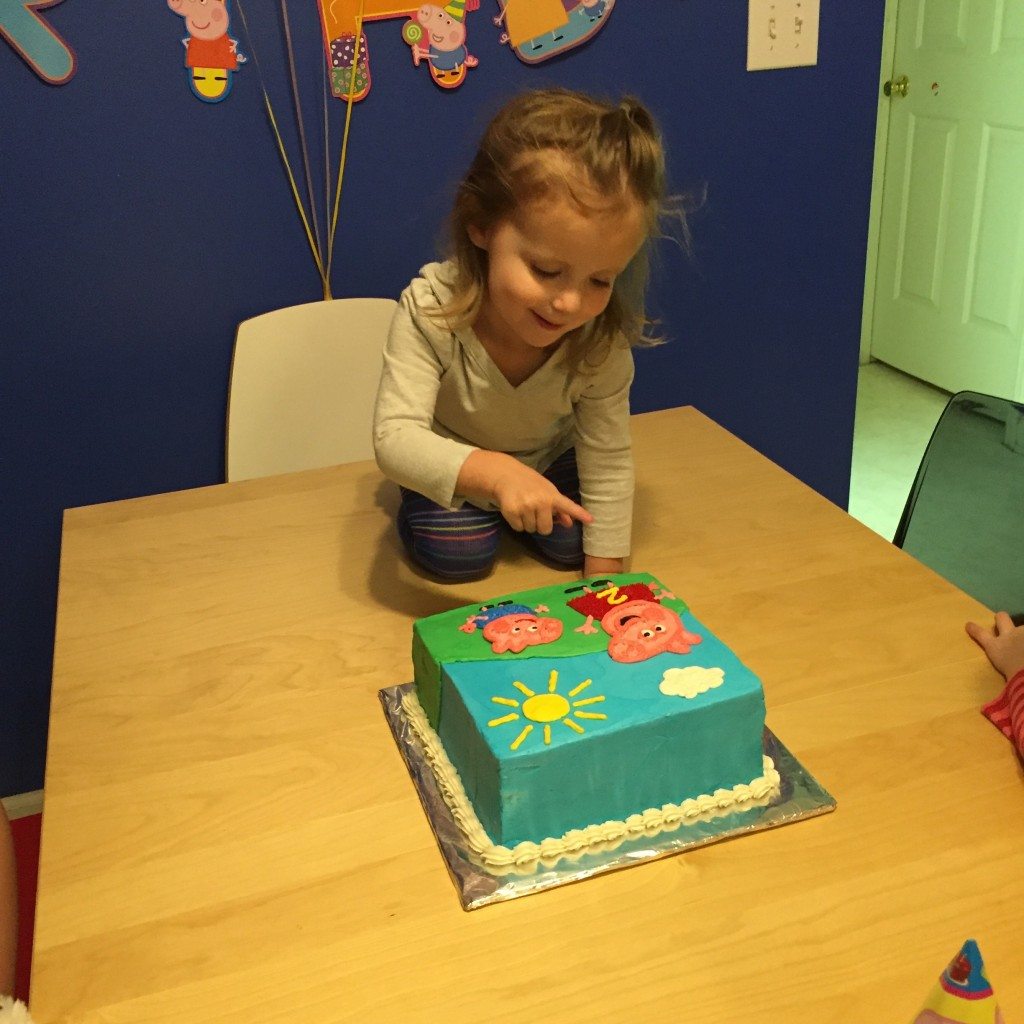 during the singing… a little uncertain.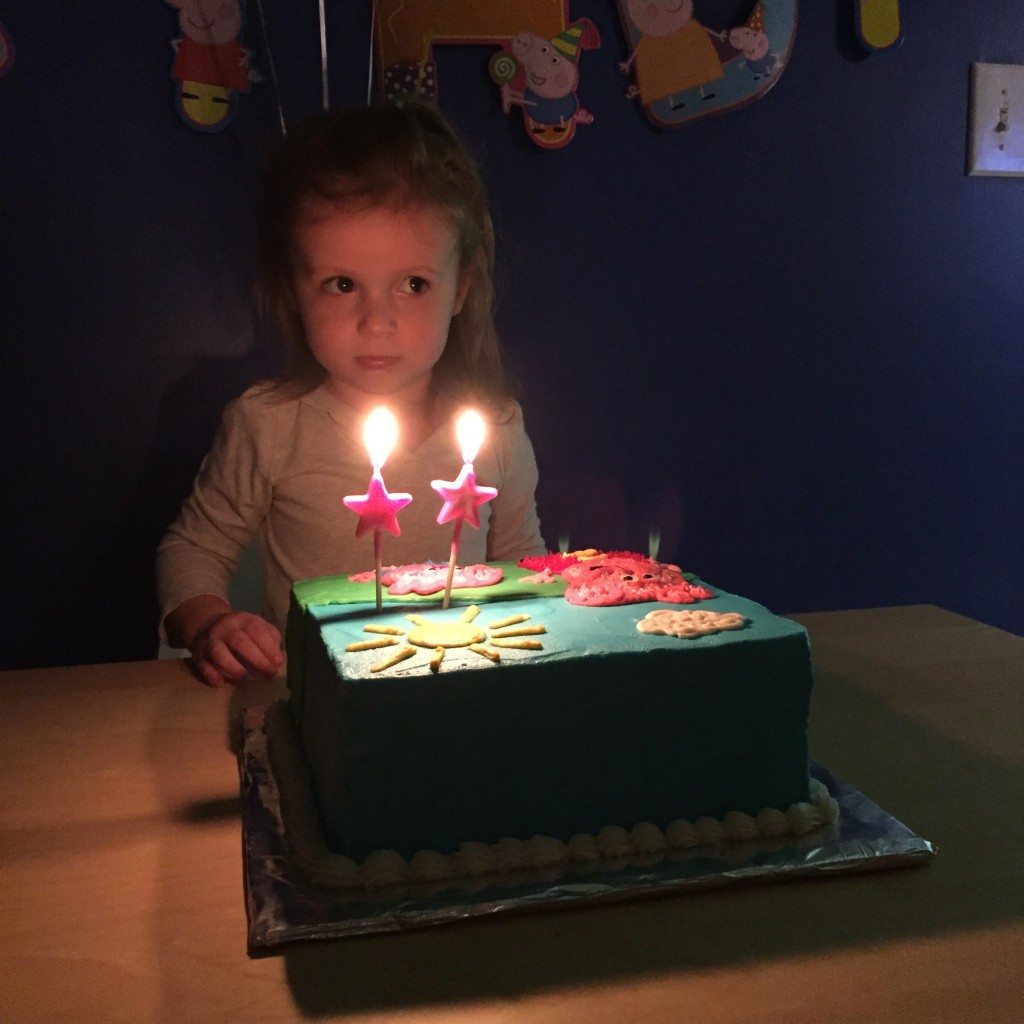 then, mesmerized.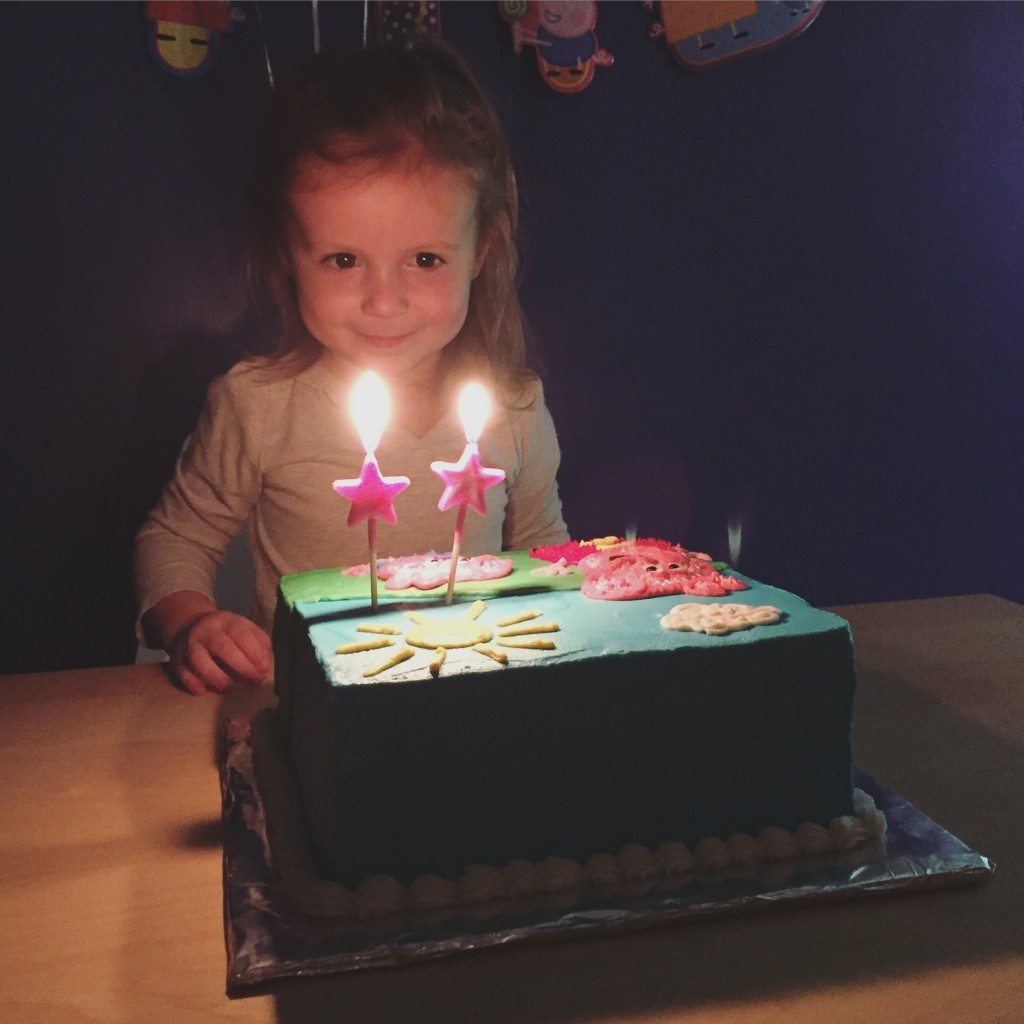 not a proficient candle blower outer.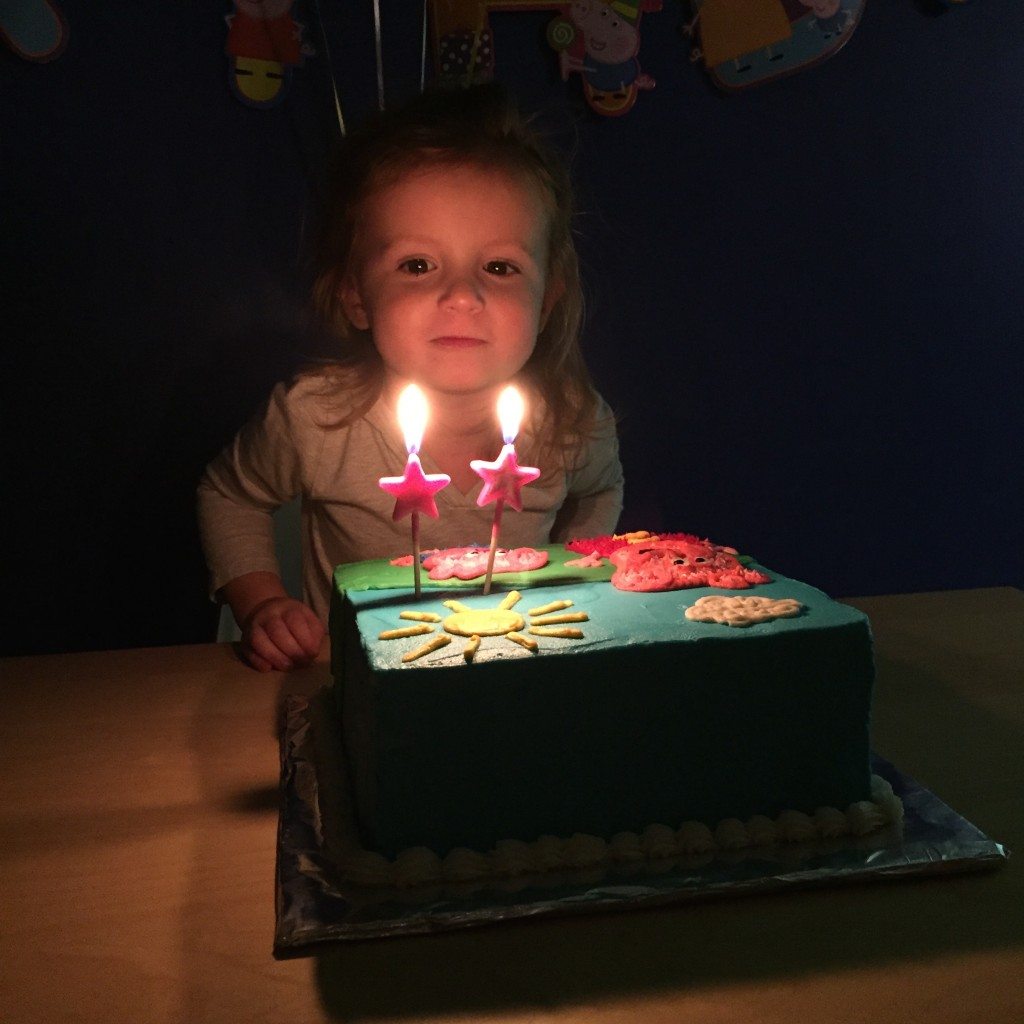 we let hazel choose which part of the cake she wanted. obviously, she chose all of peppa.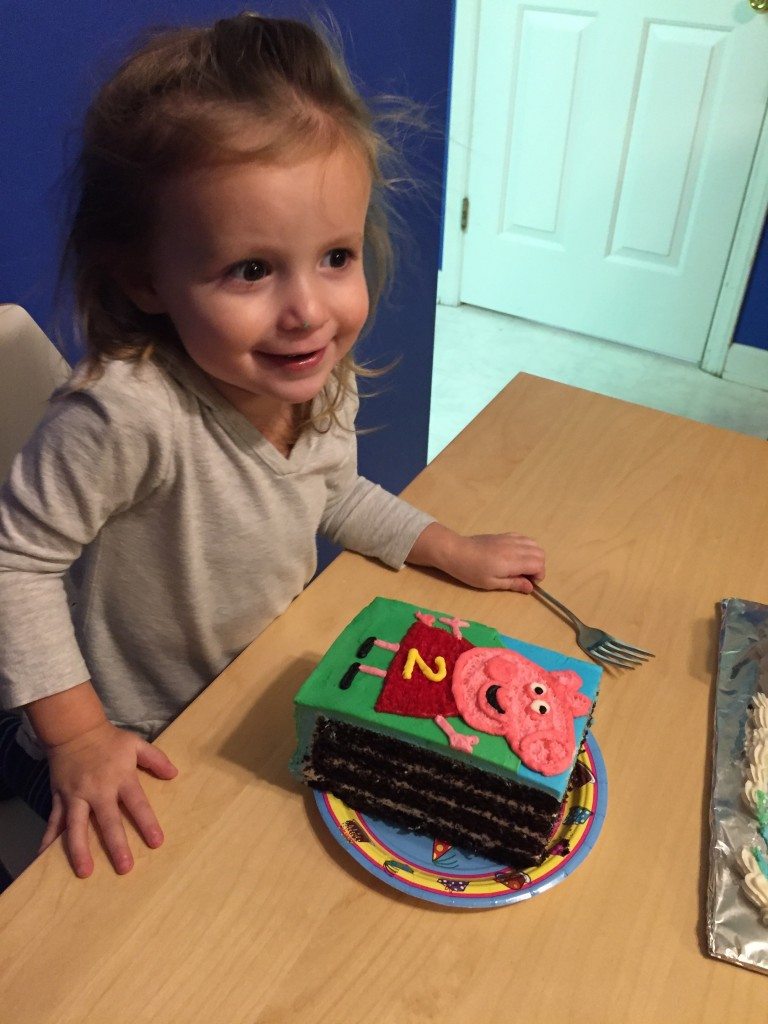 (side note: isaac and anna both wanted george. so we cut him in half. anna took the head. then isaac decided he would rather have a corner because of frosting ratios. and anna decided she didn't like cake after all).
it took hazel awhile to dig in…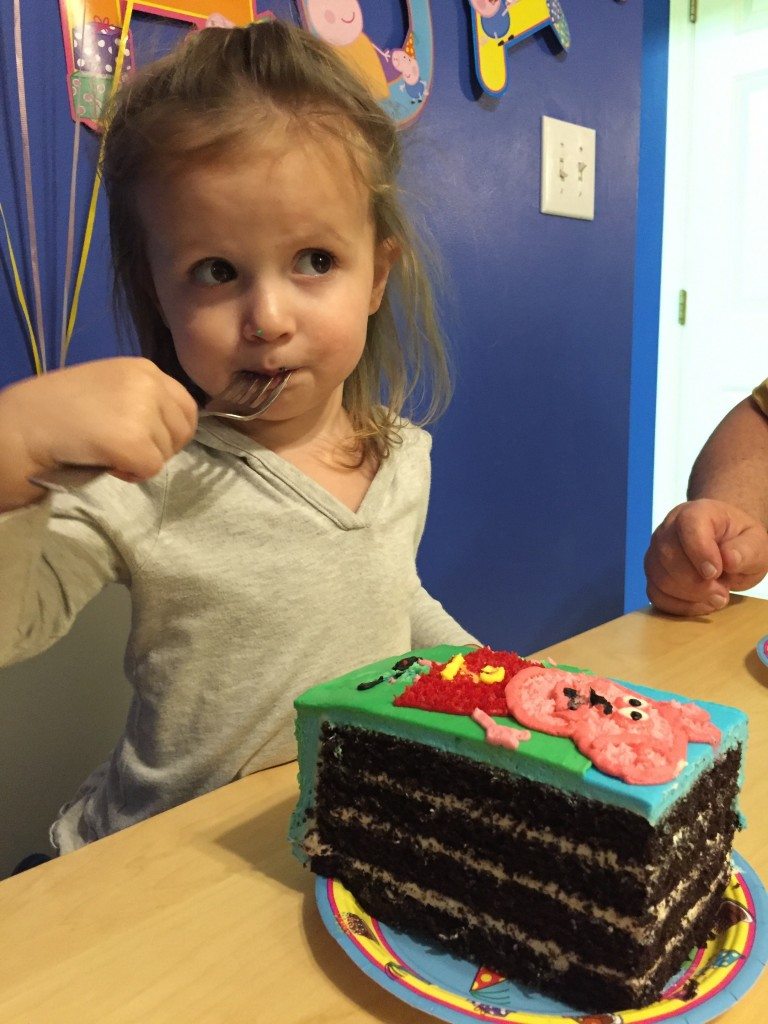 then she went for it.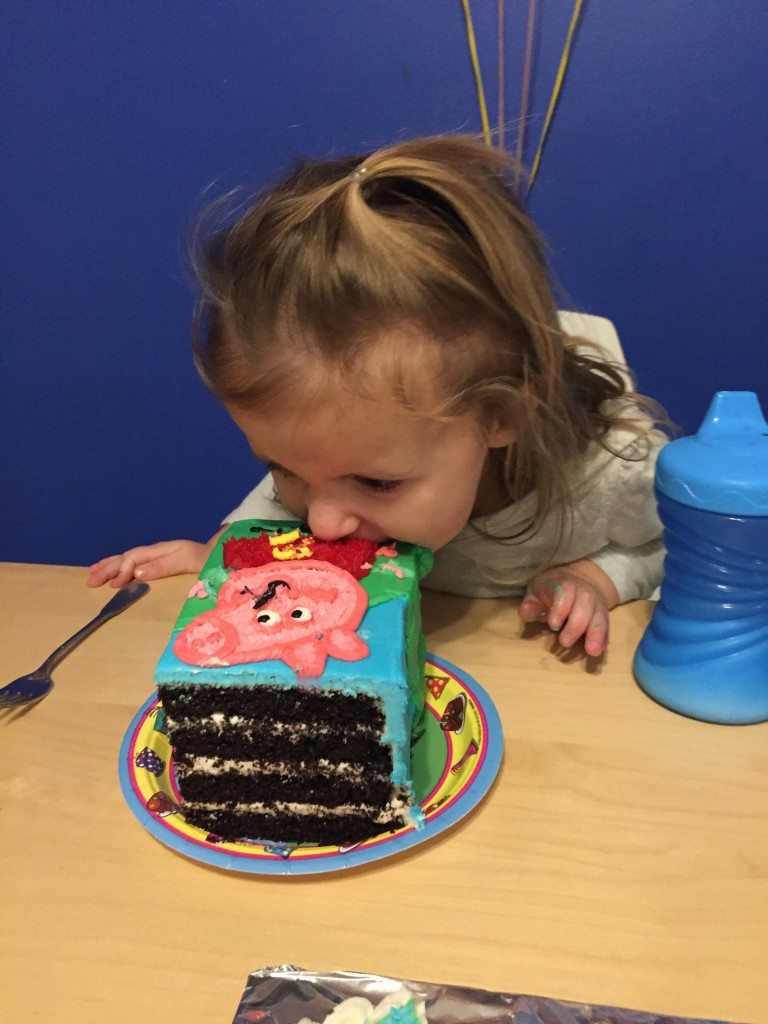 goon.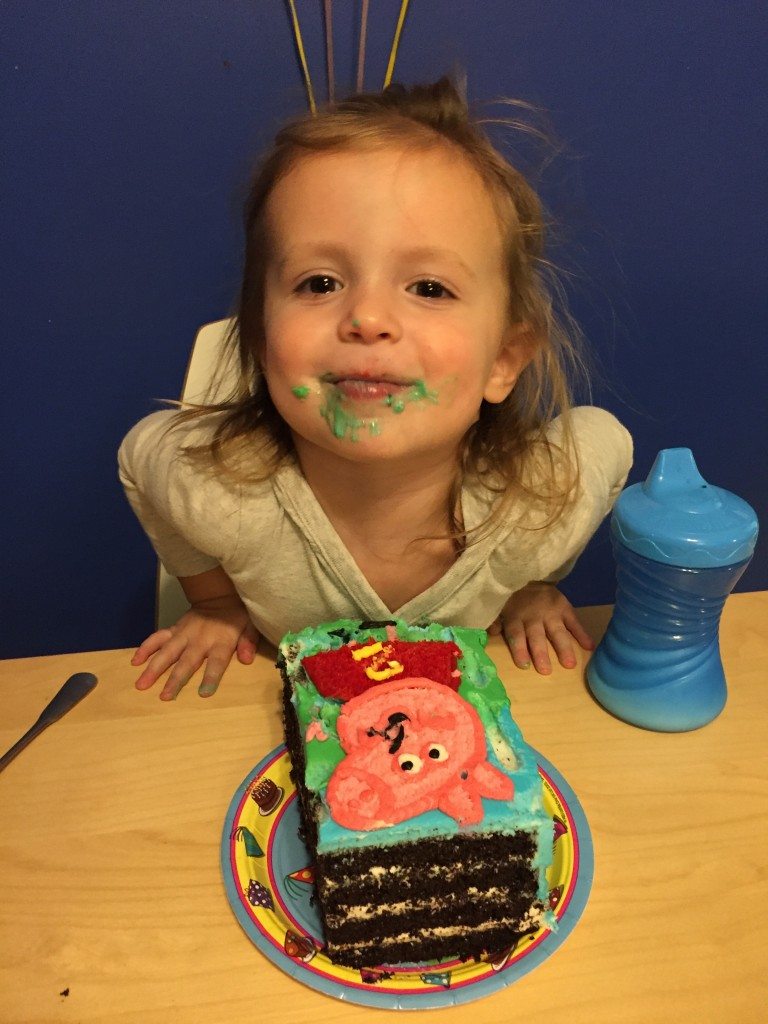 i backed up for a full shot with the extra decor i was suckered into at party city. even though i held the package in my hand, i somehow thought the banner would fit where we usually have the little triangle pennant banner. but it was GINORMOUS and required we take down all the picture frames and cut the banner into two pieces. the things we do…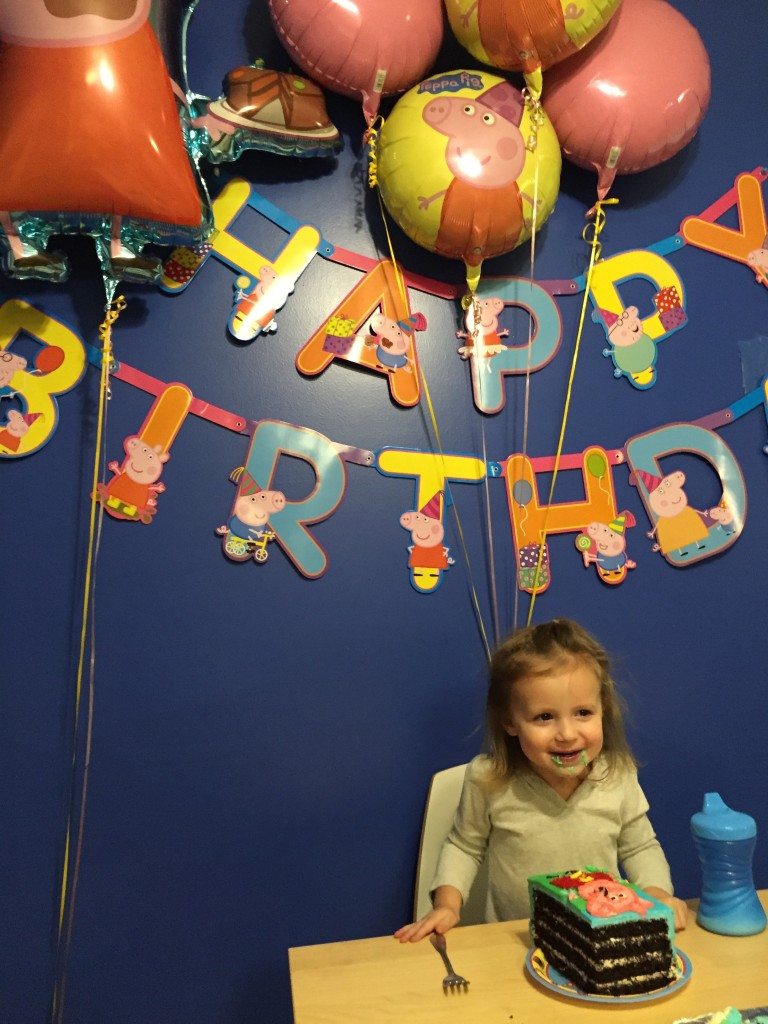 this happy face.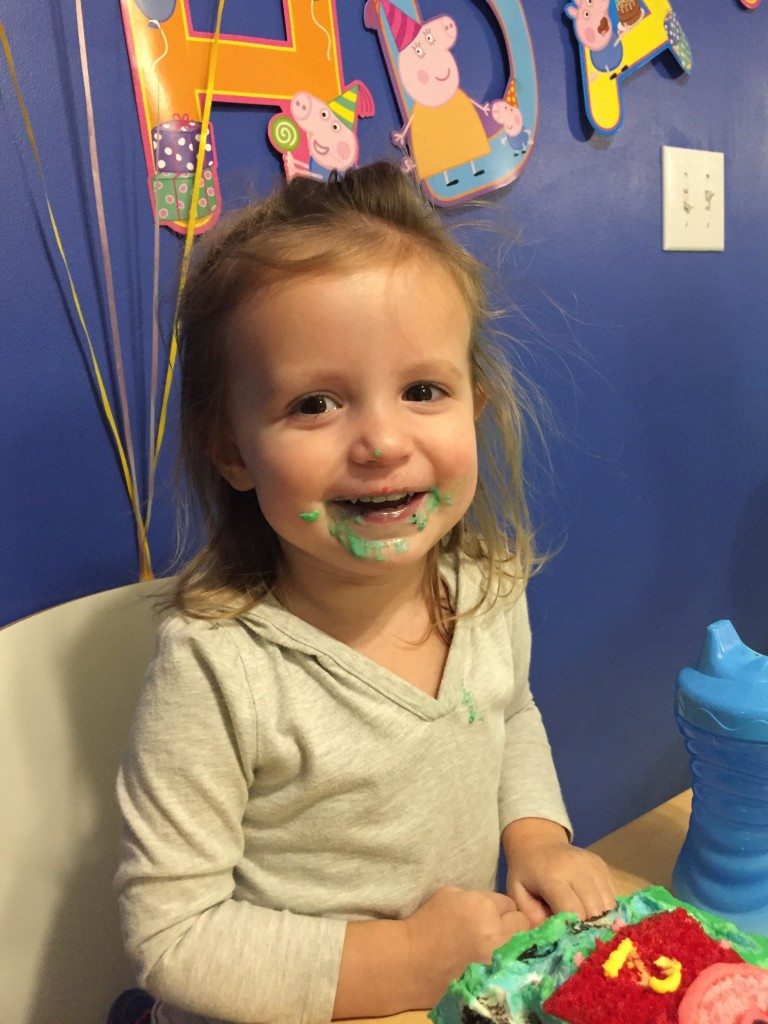 after cake, the peppa themed evening went on, this time in the form of gifts.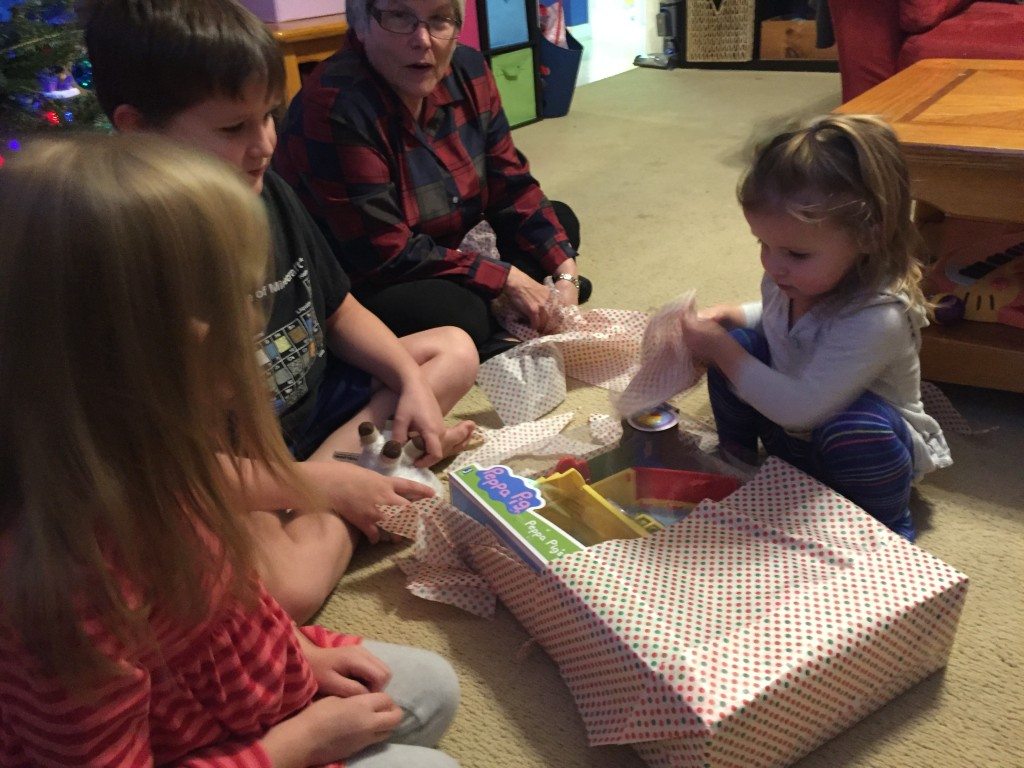 and even lucy got in on the party action…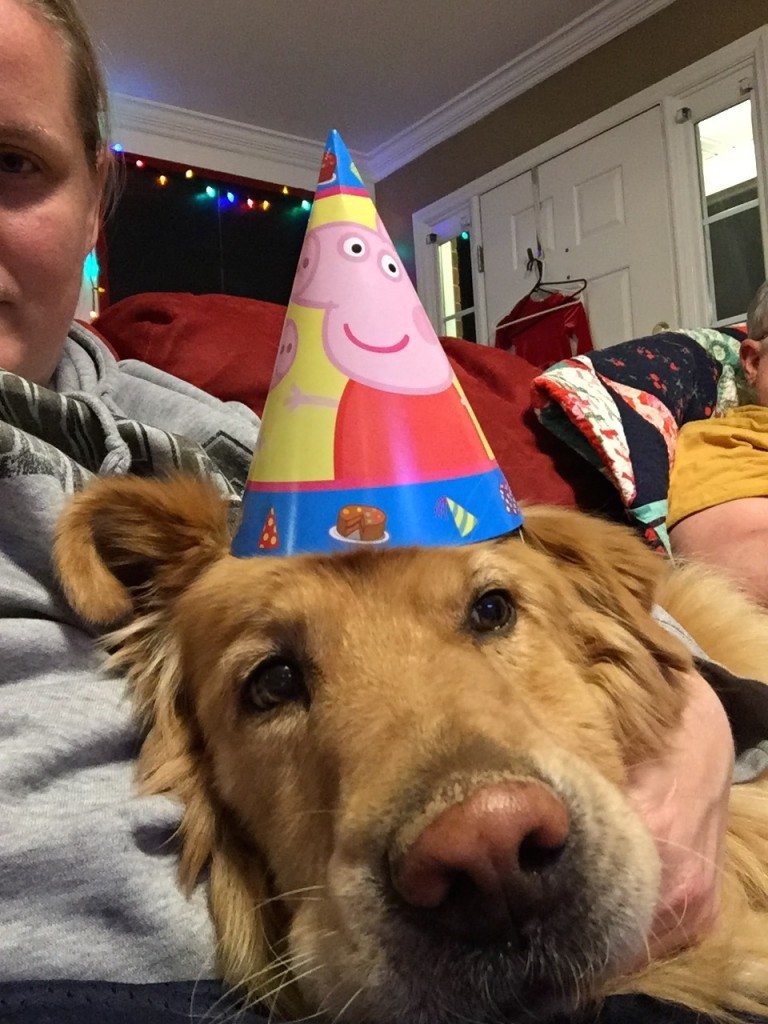 the grandparents left. the kids melted down as they came off their sugar high. and we began on the third year of the crazel.