upon returning from our super fun aquarium adventure, Anna starting complaining about some stomach pain. we got her all snuggled up on the couch and sort of assumed it was just travel and sedentary life induced constipation.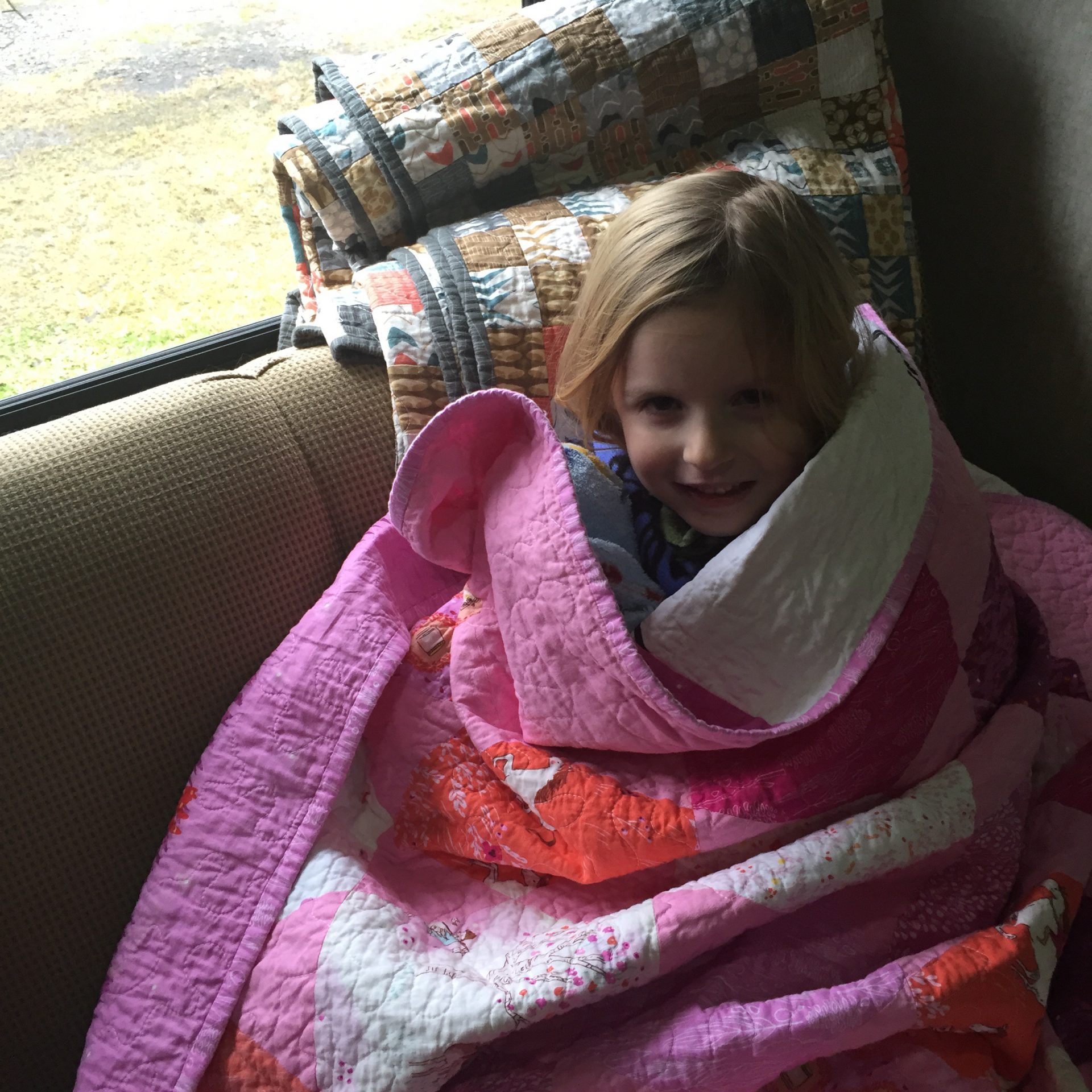 she is a terrible sick person.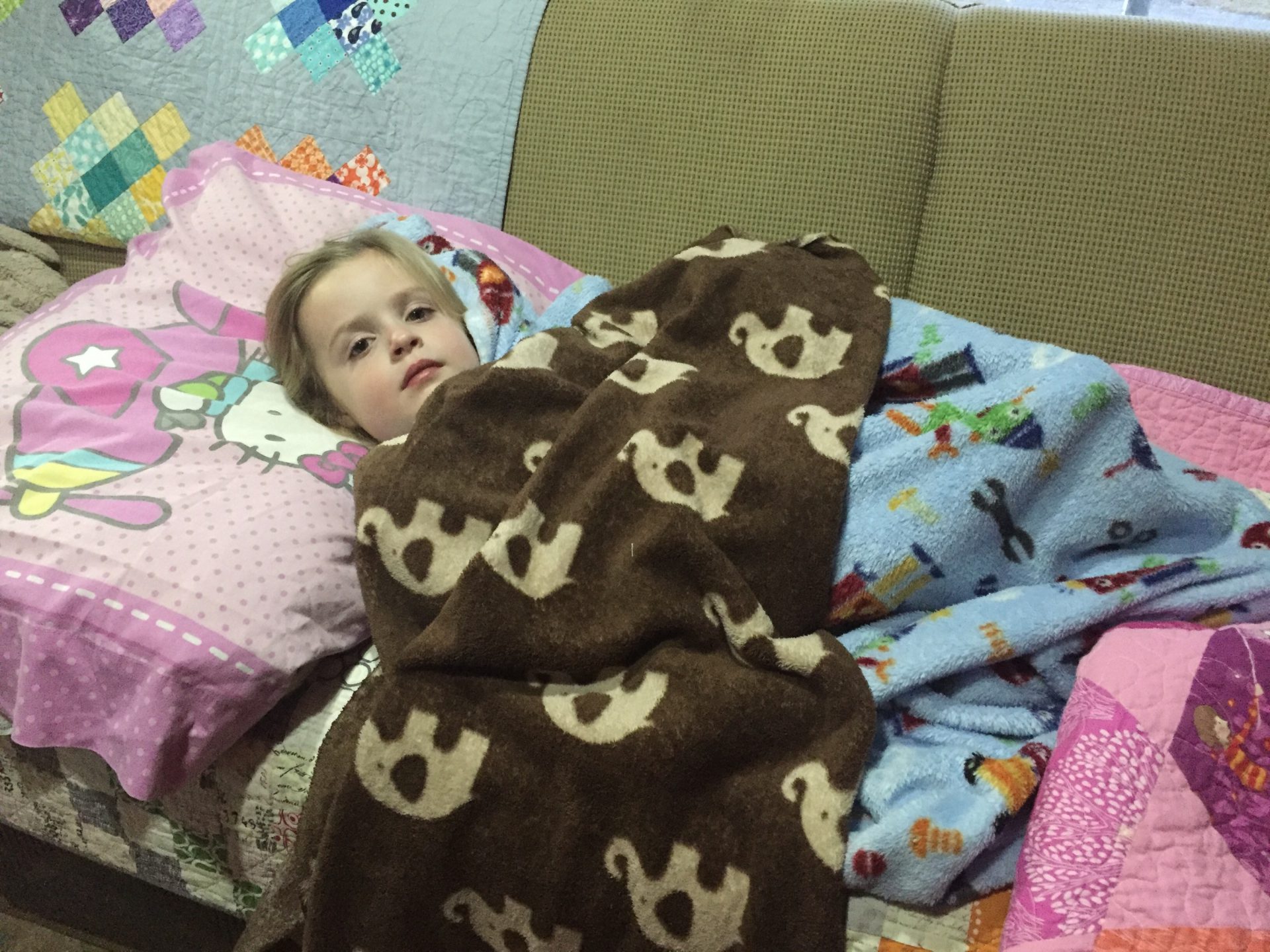 while she was out of commission and Hazel napped, I was able to finish up one "set" of hexies from a fabric line I bought just before we departed.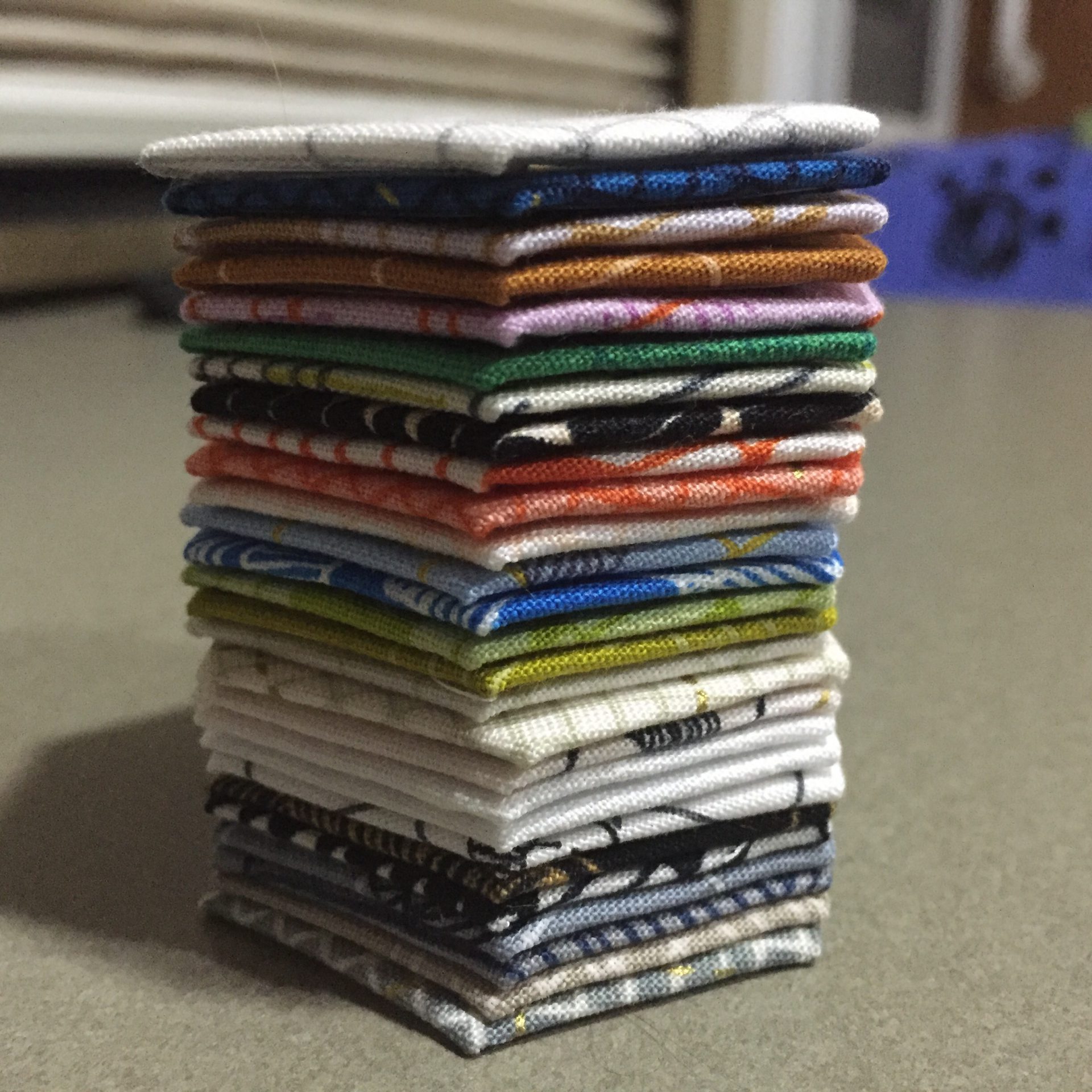 we managed a decent night of sleep with our new arrangements (the crazel and me on the full sized bed above the cab, derek in a back bunk with the kiddos). the rain had dried up considerably, so we attempted some playground time.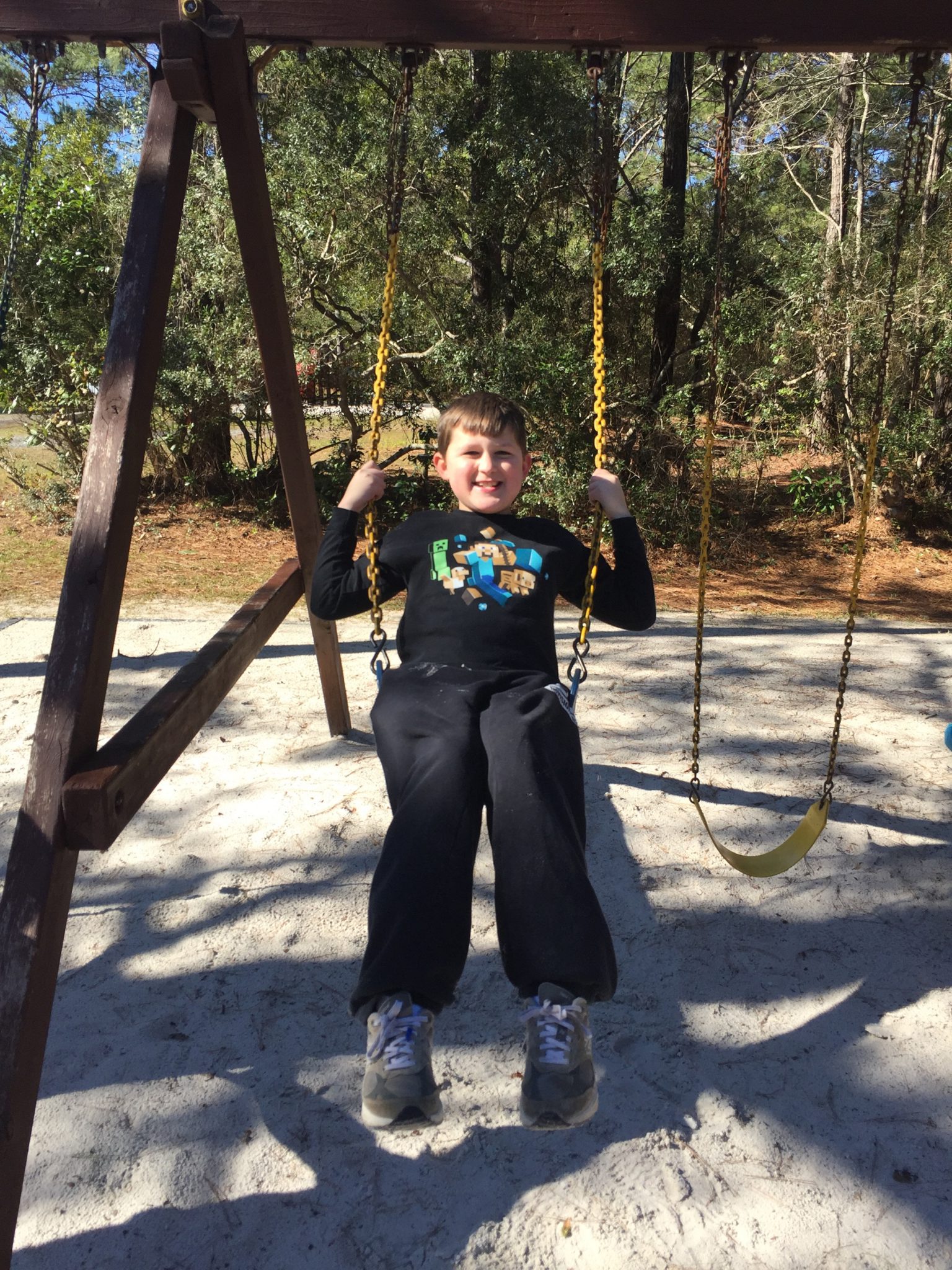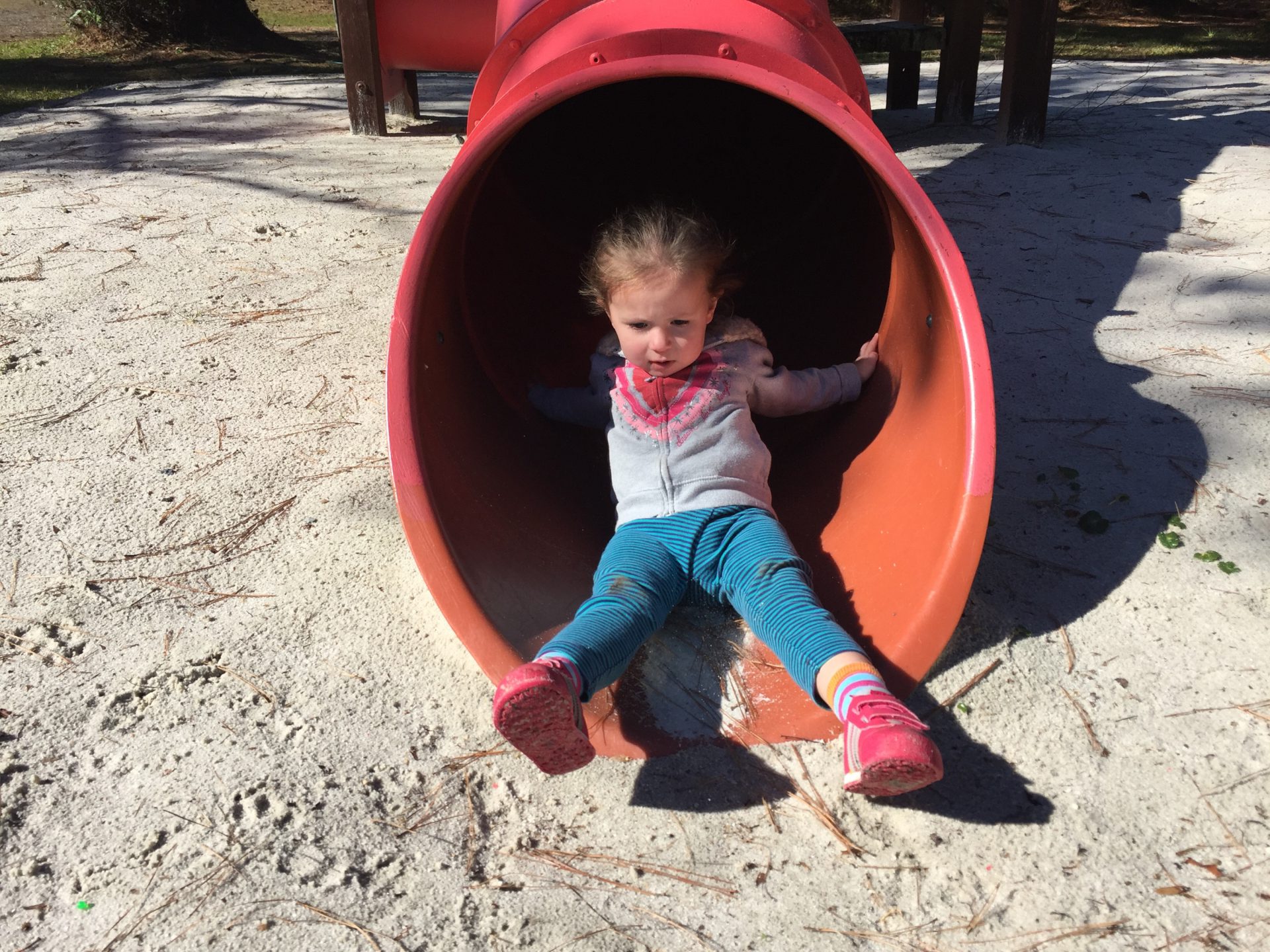 goofy.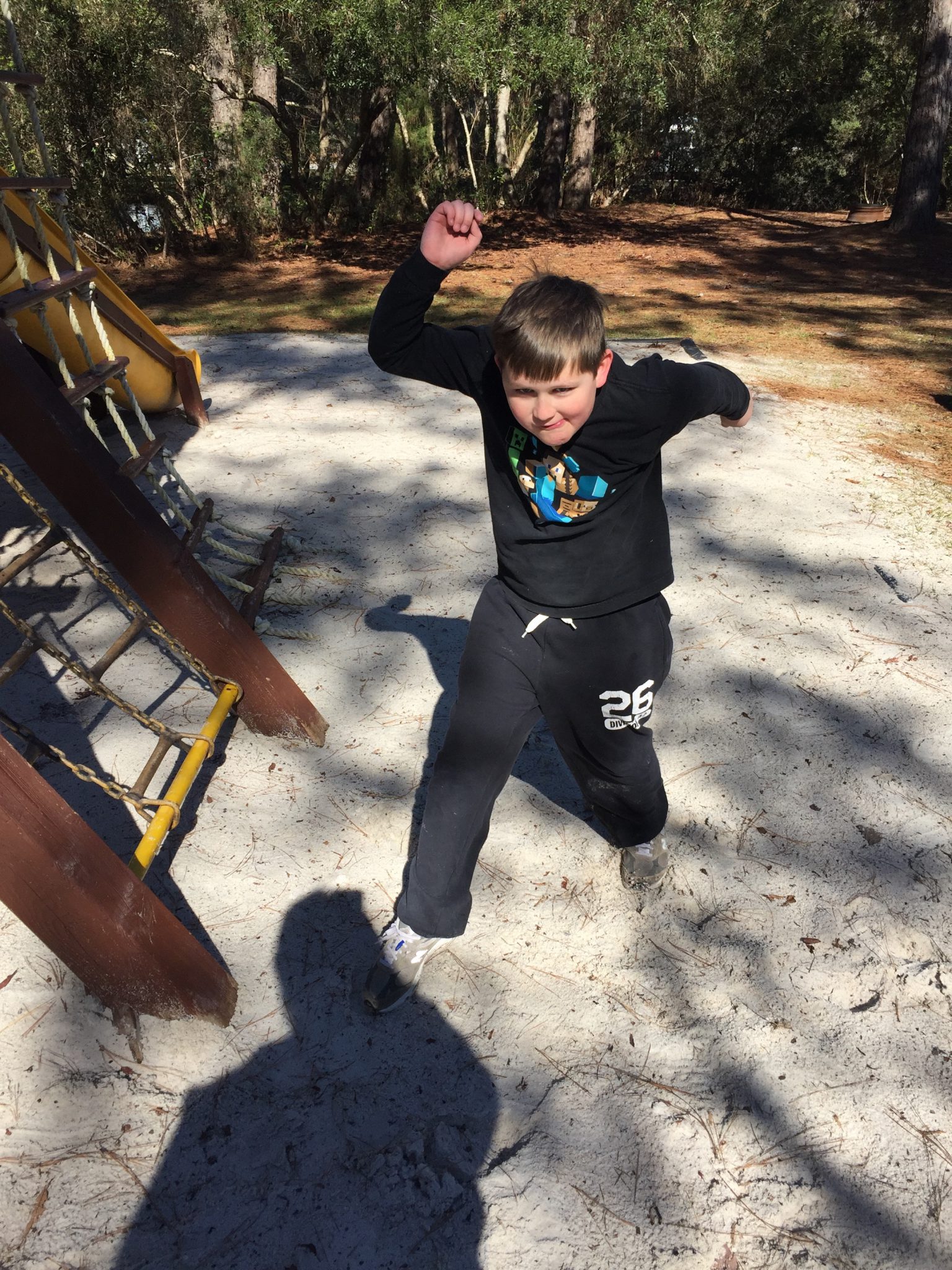 oh. yeah. and it was this guys birthday. he's been a trooper about having his thunder stolen, first by the epic adventure and second by Annas sickliness. he's halfway to adulthood. (NINE!).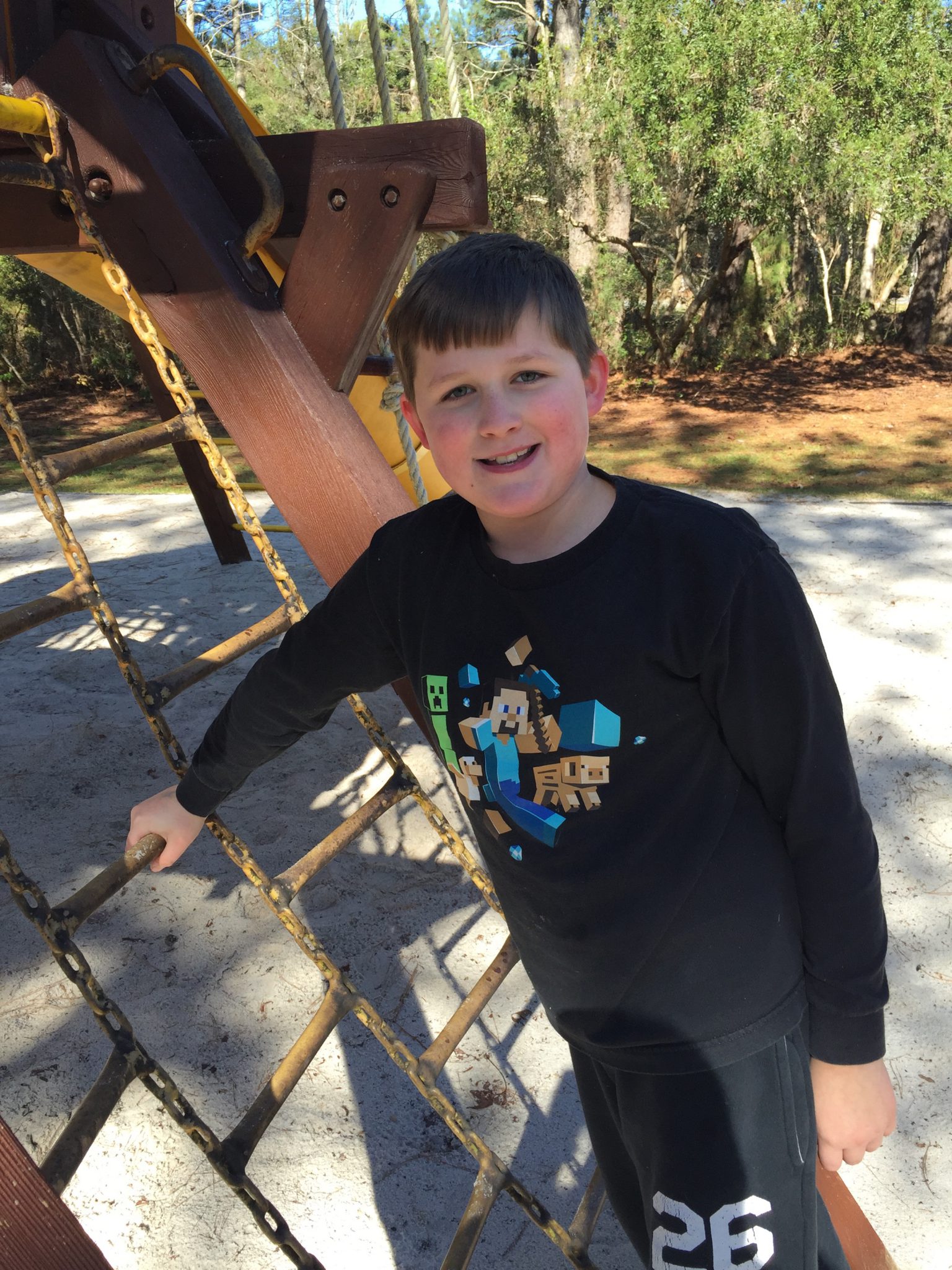 he loves his sister Hazel.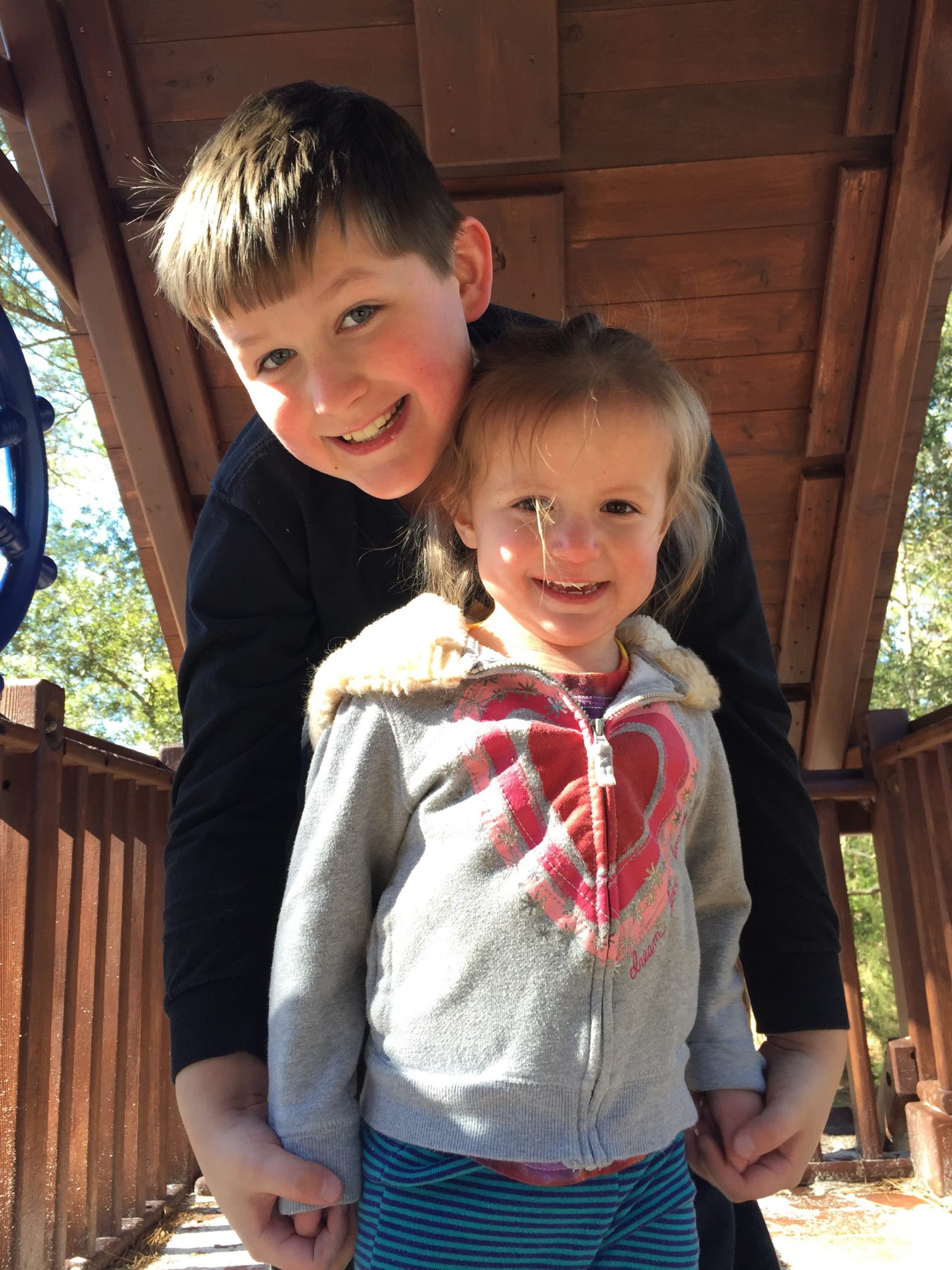 derek and Anna wandered off to fish. I think they were all in hibernation.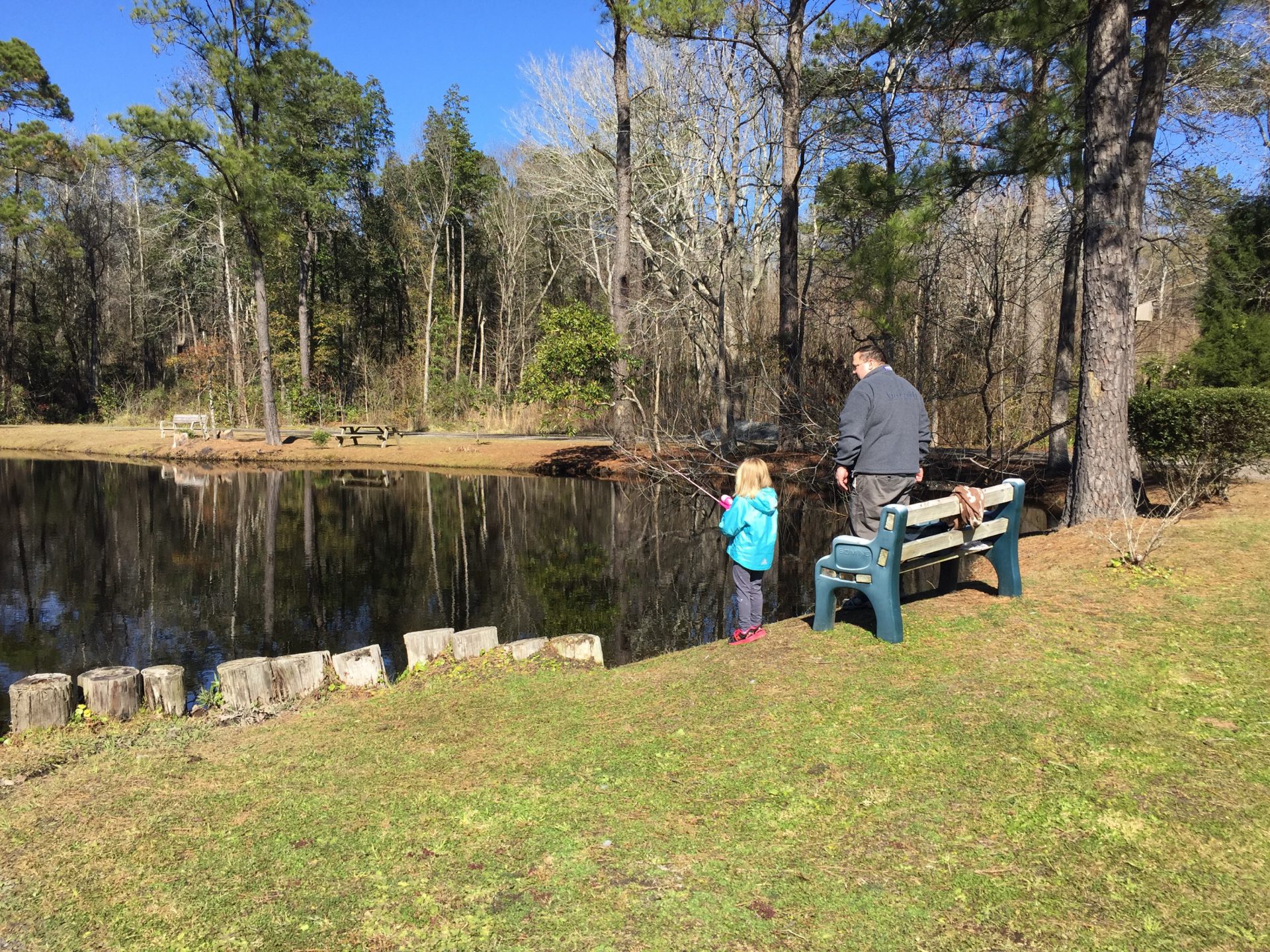 everyone was super cold, so we headed back for lunch and naps and football.
and this cute kid.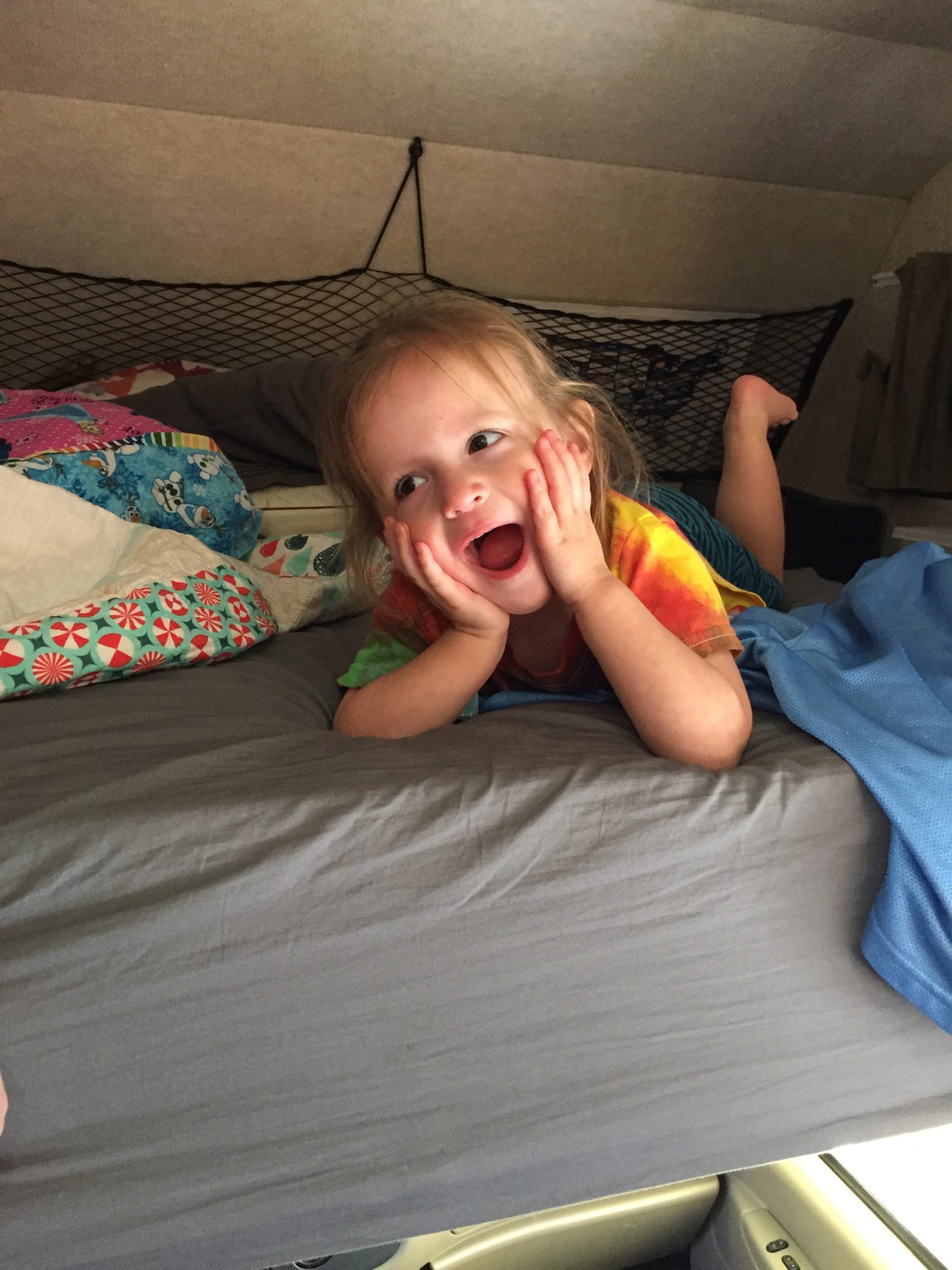 one of my biggest concerns about the nomad life was cleaning the kiddos. they all like to take baths, but our camper isn't really equipped with all the comfy bath amenities we are so used to. after isaac showered, Hazel announced that she wanted to shower too. after I hosed her off, I realized she was just as happy with just a small bit of water as a full luxury bath at our house. hooray.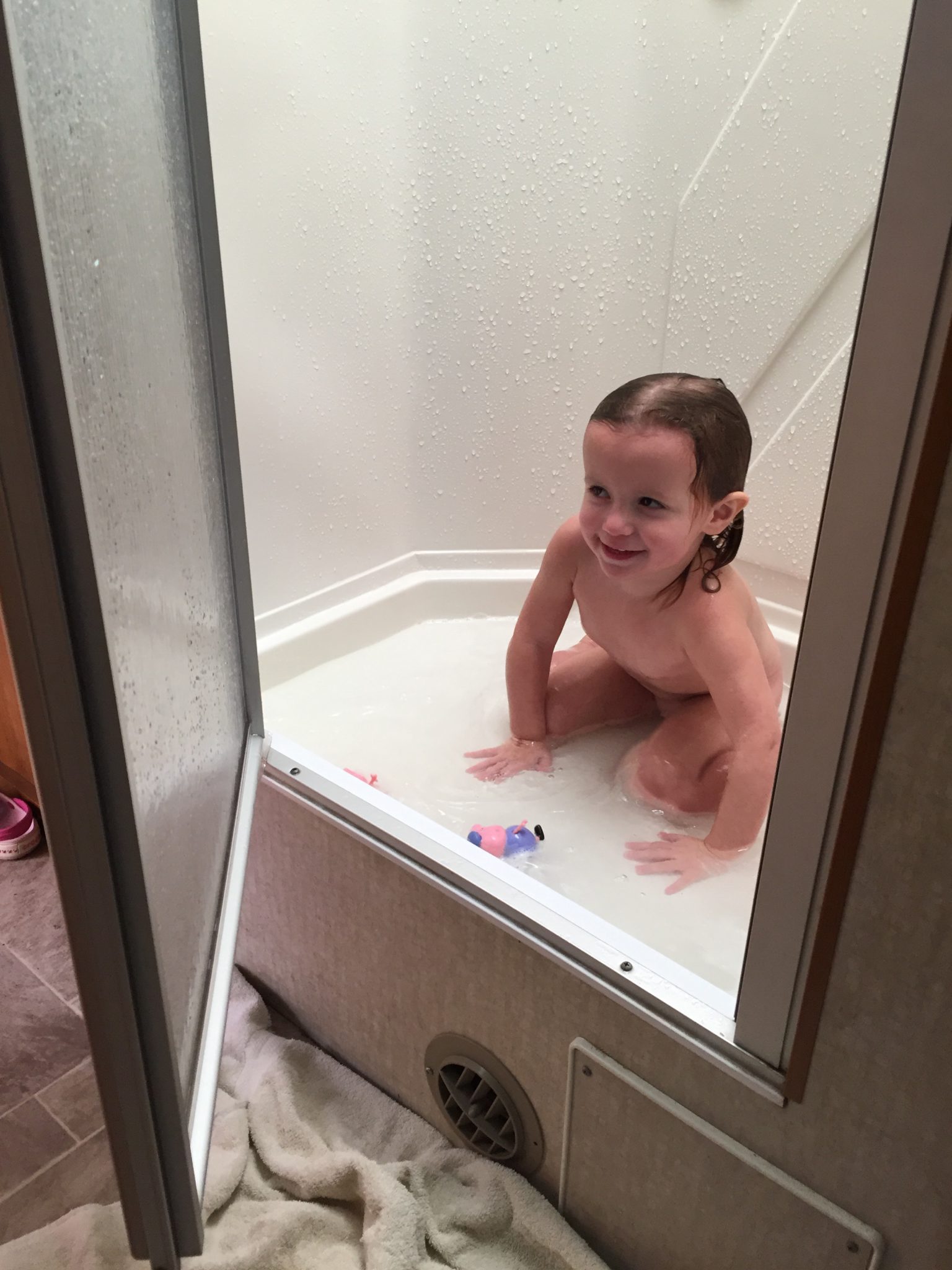 Annas condition deteriorated and a fever set in. she was pretty miserable. and pretty grumpy.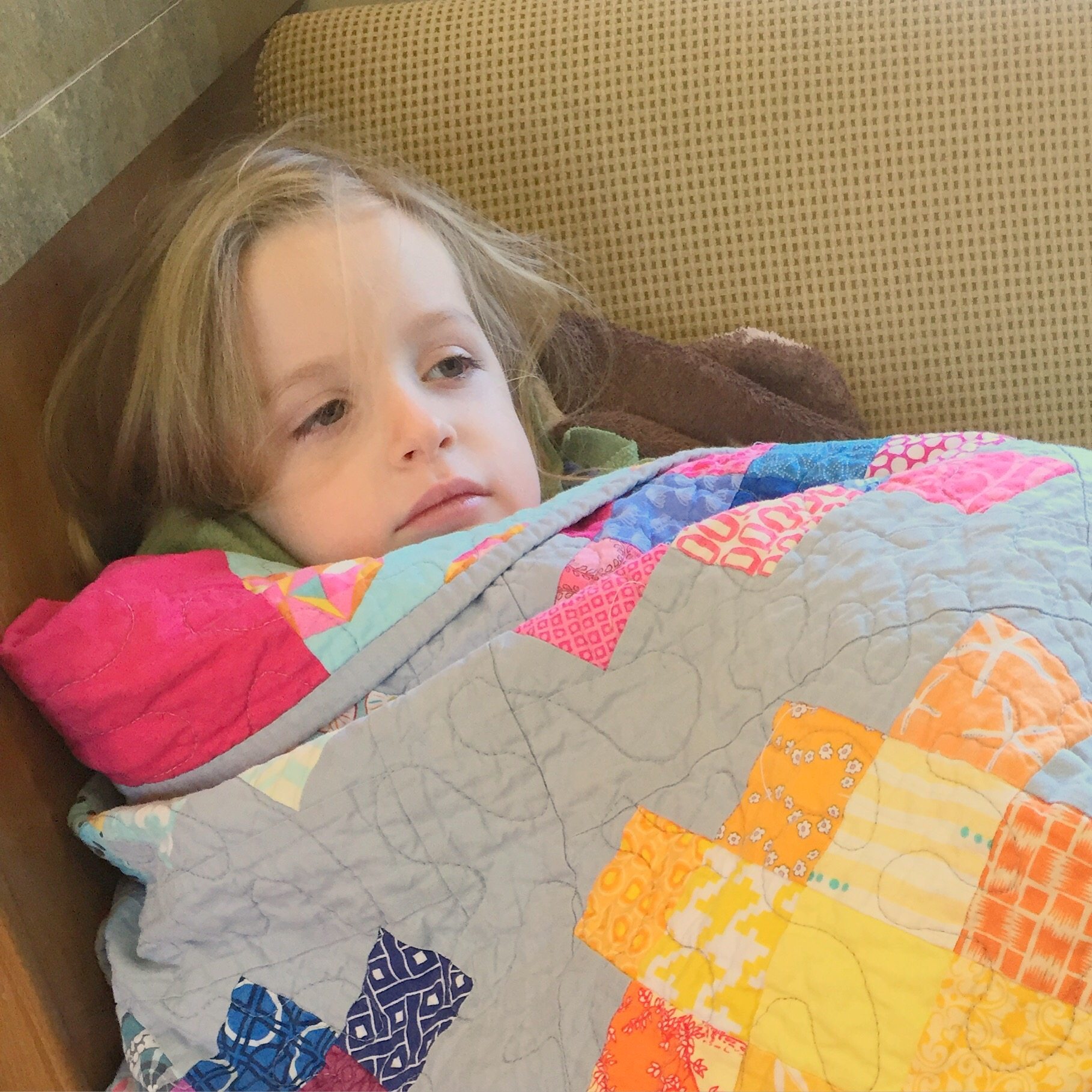 we had plans to go out for pizza for ikes bday, but with sick Anna, we talked him into oven pizza, hot dogs, and butter noodles. trooper.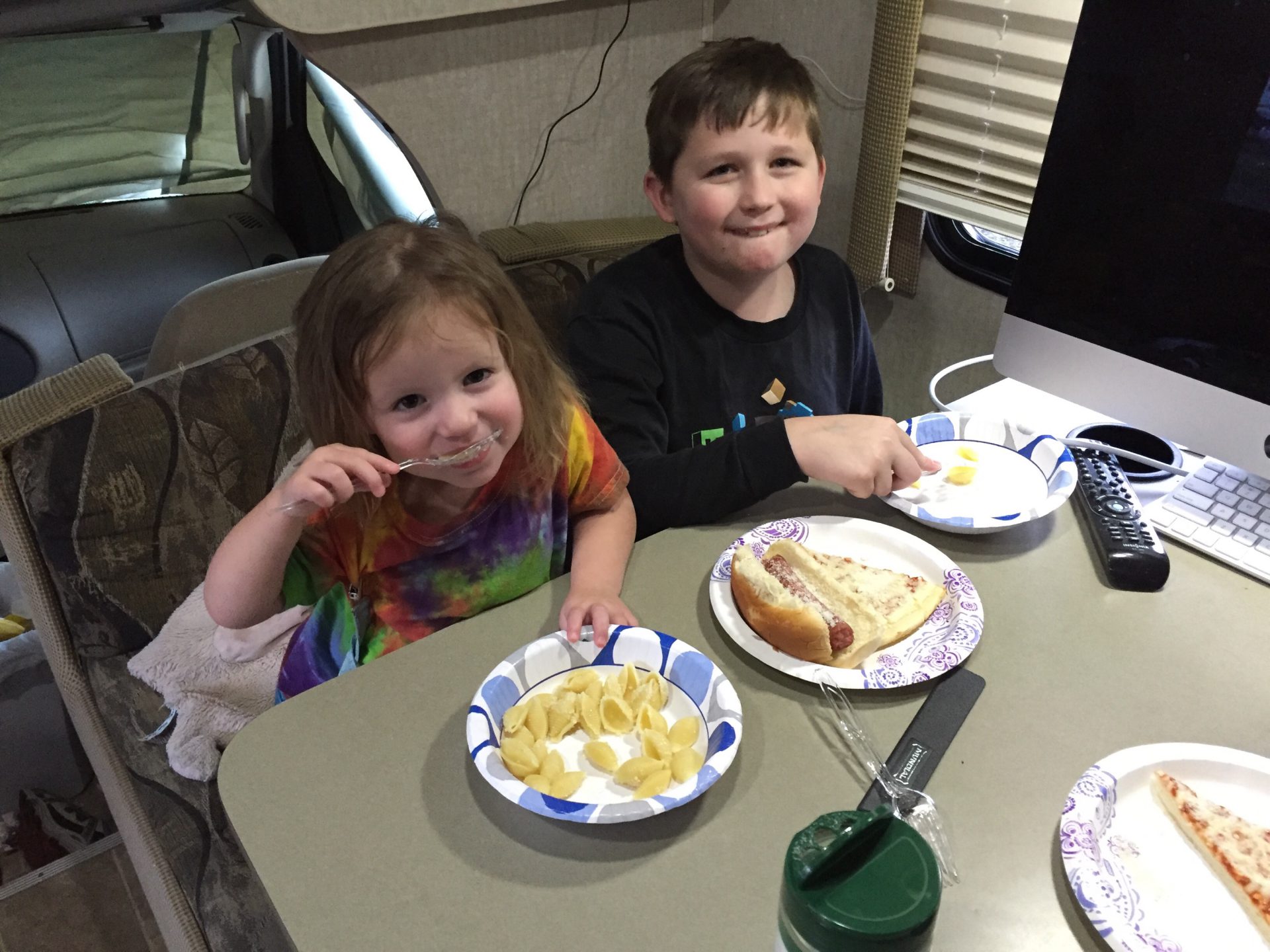 and. it's bittersweet. because this is the first time in my kids lives that I haven't made their birthday cake. derek picked up a mini chocolate cake from publix. he also snagged me some cookie icing which was too runny to decorate with, so I just went with a big old 9.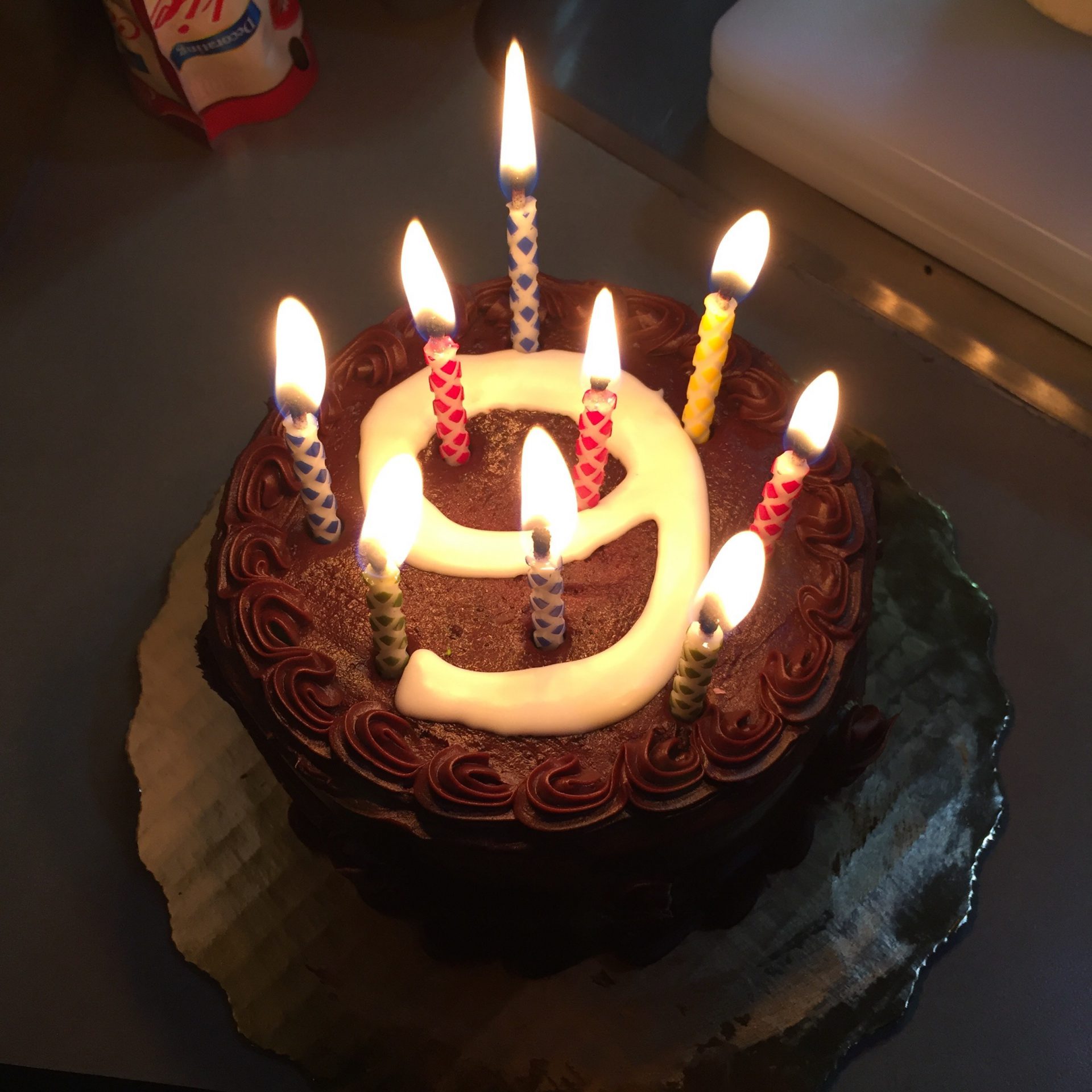 the birthday boy.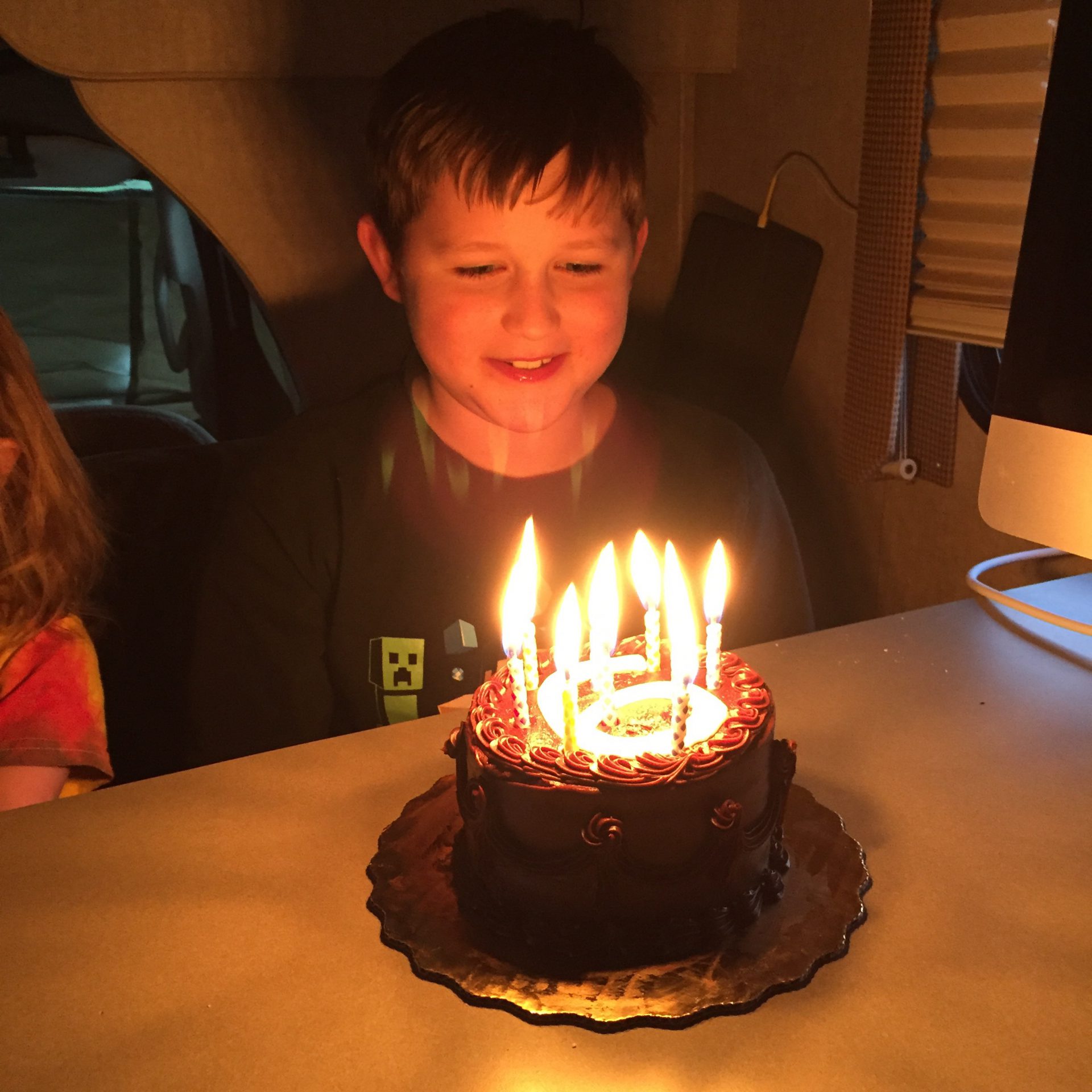 hee hee. we got reigniting candles. isaac thought they were totally crazy and awesome. :).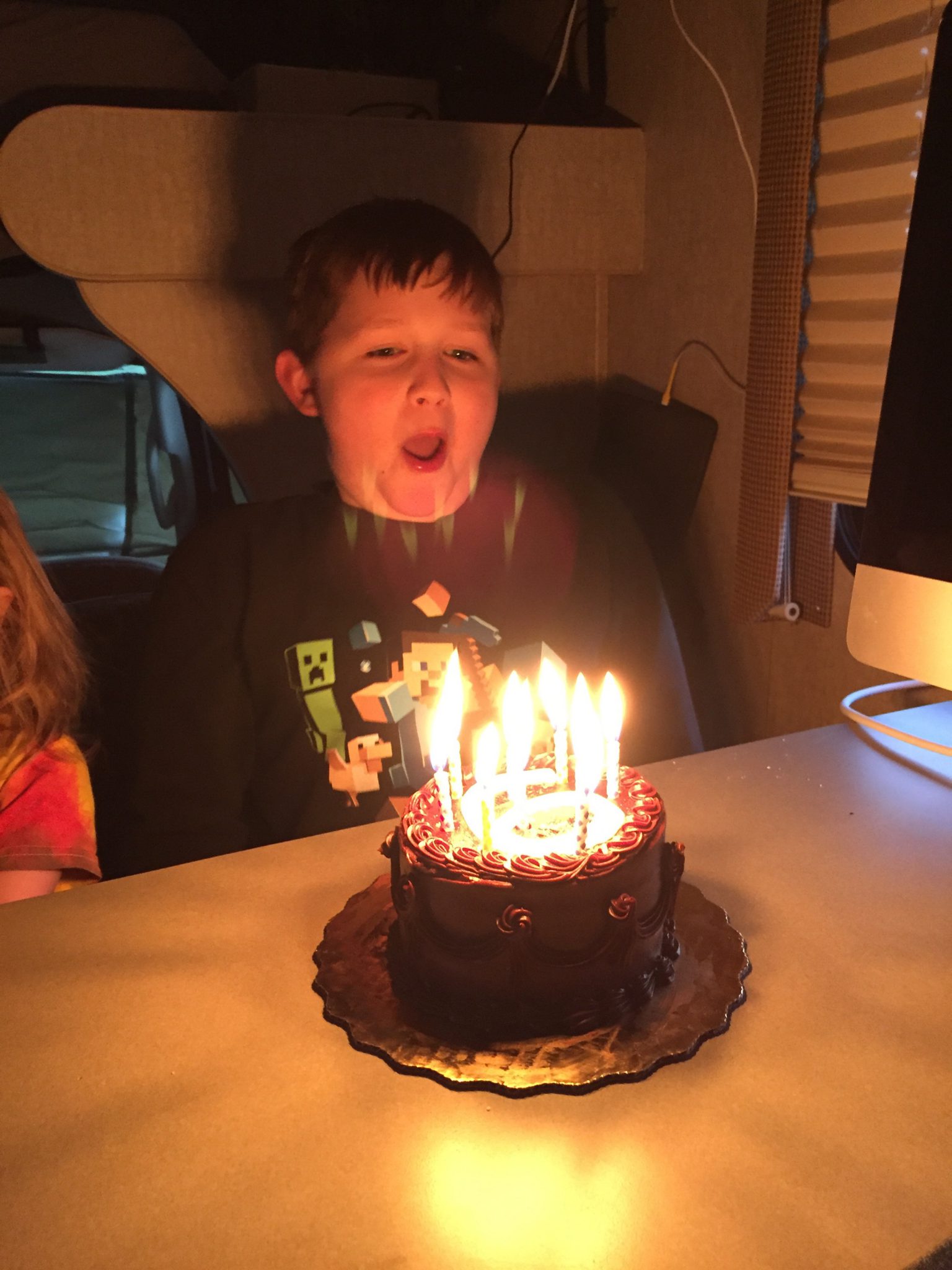 I watched football and stitches up my hexies, while the kiddos watched inside out on the computer. I'm pretty happy with where this is heading.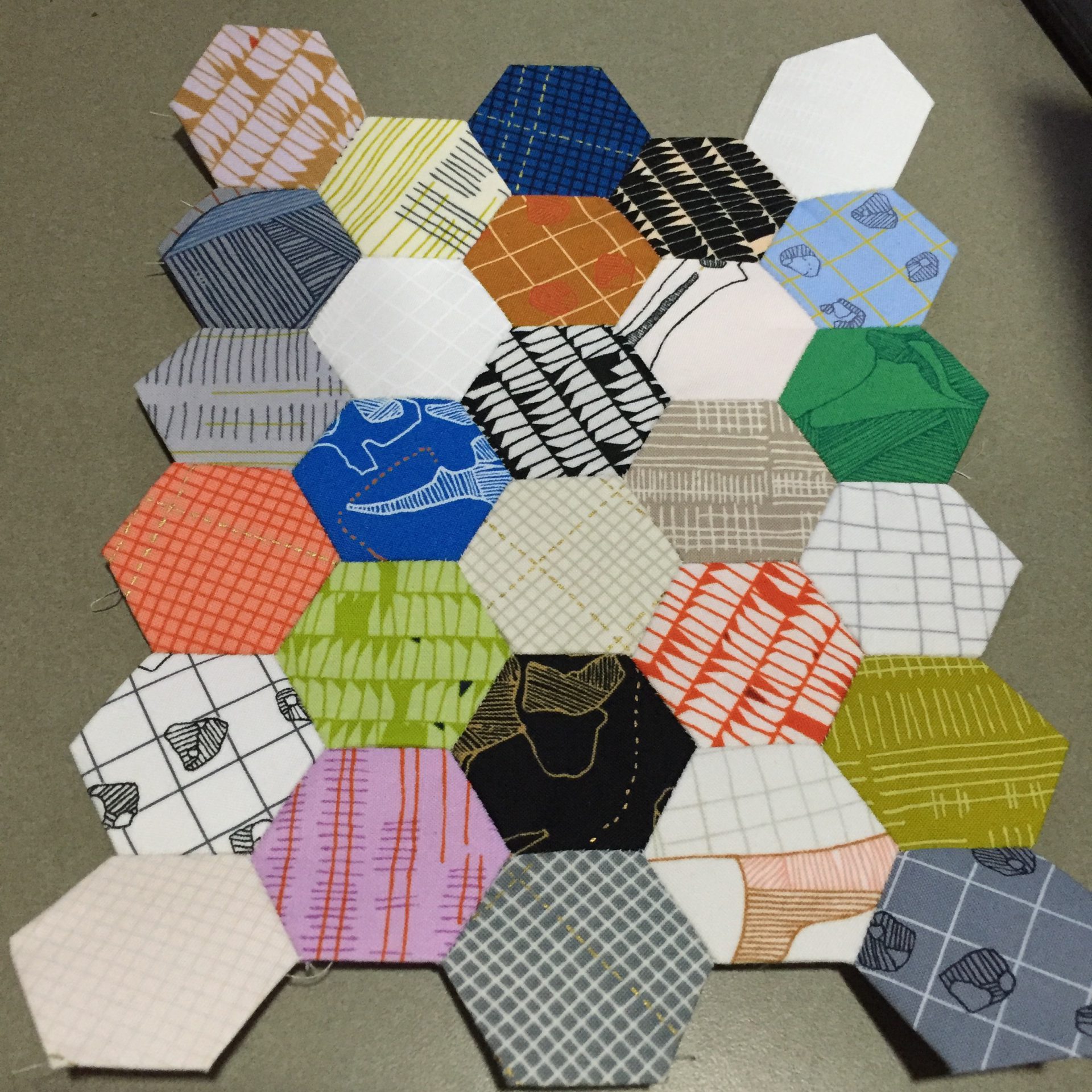 and now. as I type this post. at 5 am. this is my view: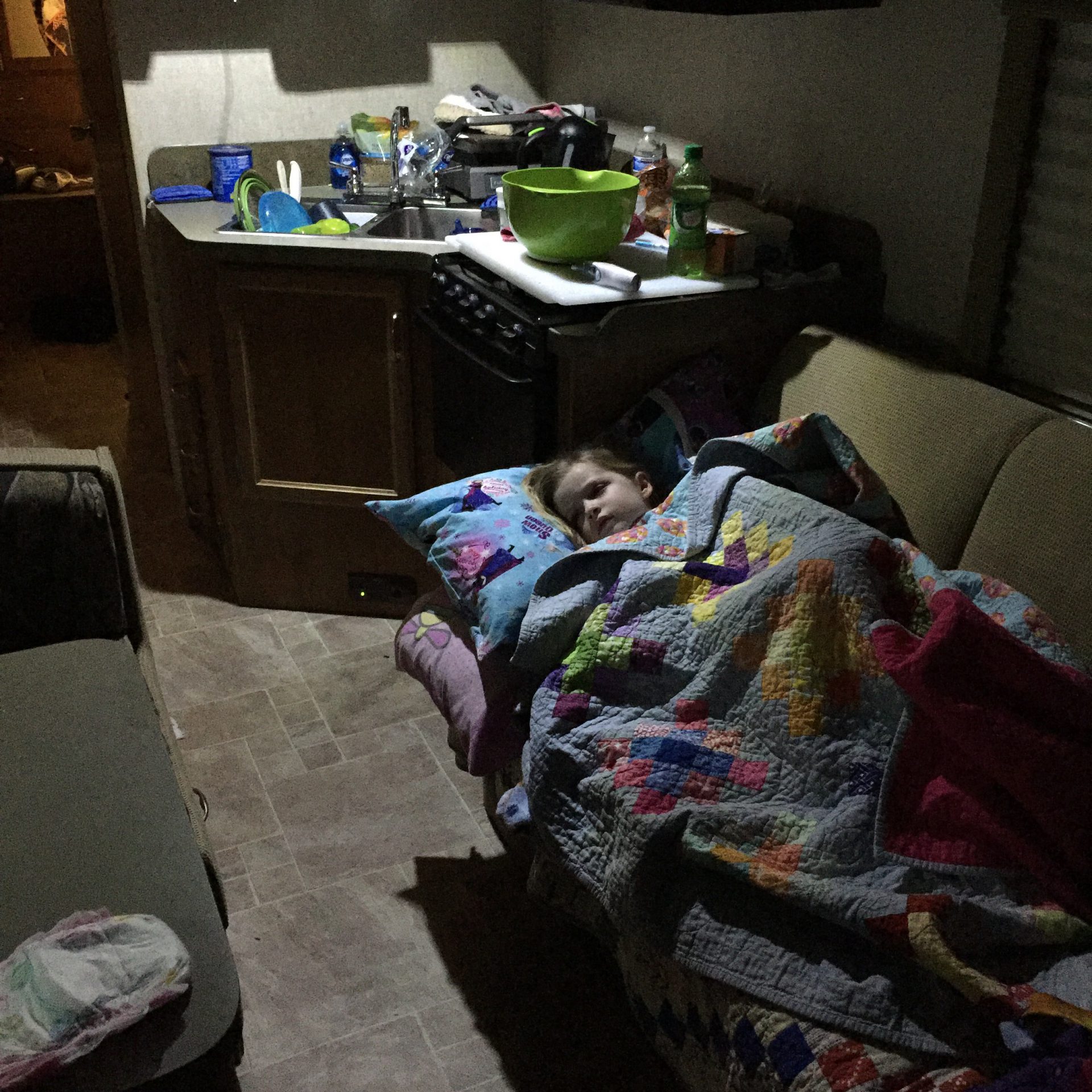 I woke up to her crying and then vomiting. her fever spiked to above 104 and we medicated her and peeled off her clothes and wiped her down with a wet cloth. she was miserable and shivering. :(. but her fever came down and she's watching "big" while I keep watch (and blog).
so. we arent off to the best start. but we are hanging in there. if we can survive these miserable, cooped up, rainy/cold, puke filled days, then we can handle anything. right?
and i am pretty happy with how good the kids have been. there have been moments here and there. but they are getting along better than i could have hoped for.
so thats that.