on our last day in charleston, it finally warmed up and anna was feeling a little better and we were all systems go. except that we had to be unplugged from our site at noon and we had to pull out at 5. so, to do my part, i took the kids out for breakfast, so derek could get a jump start on some of that stuff before he had to work.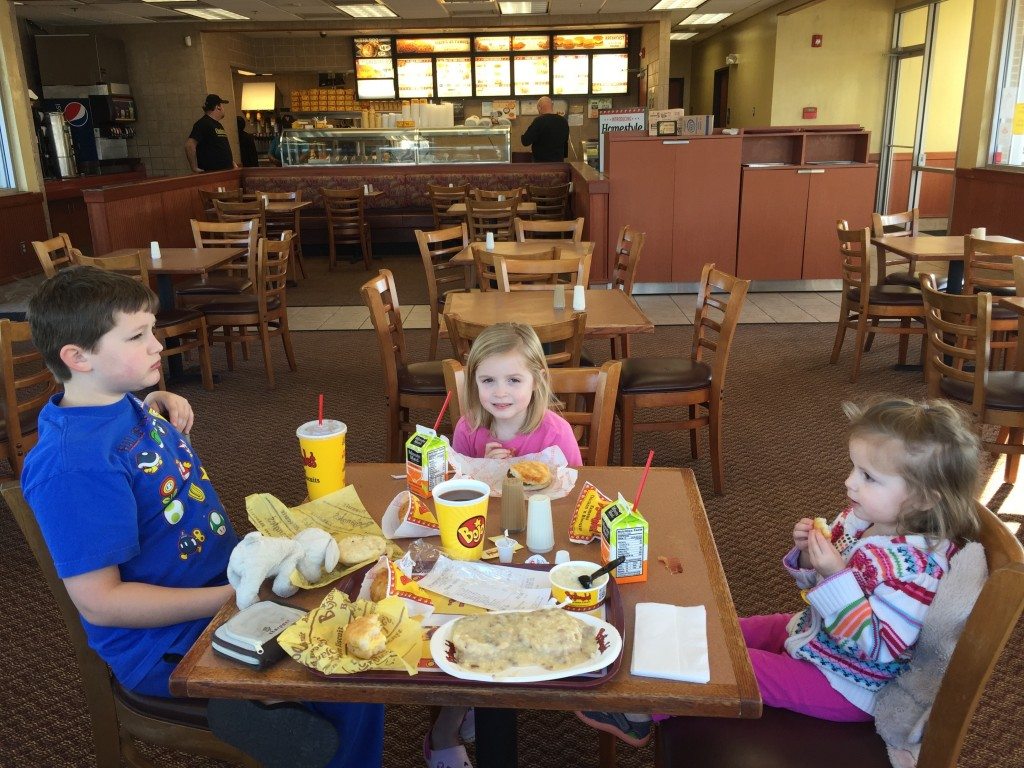 we were planning on dry camping for a few nights (no water/electric/sewer hookups), so we made sure to all get nice and clean. as i rotated through the showering of kiddos, the others played ipads and did school.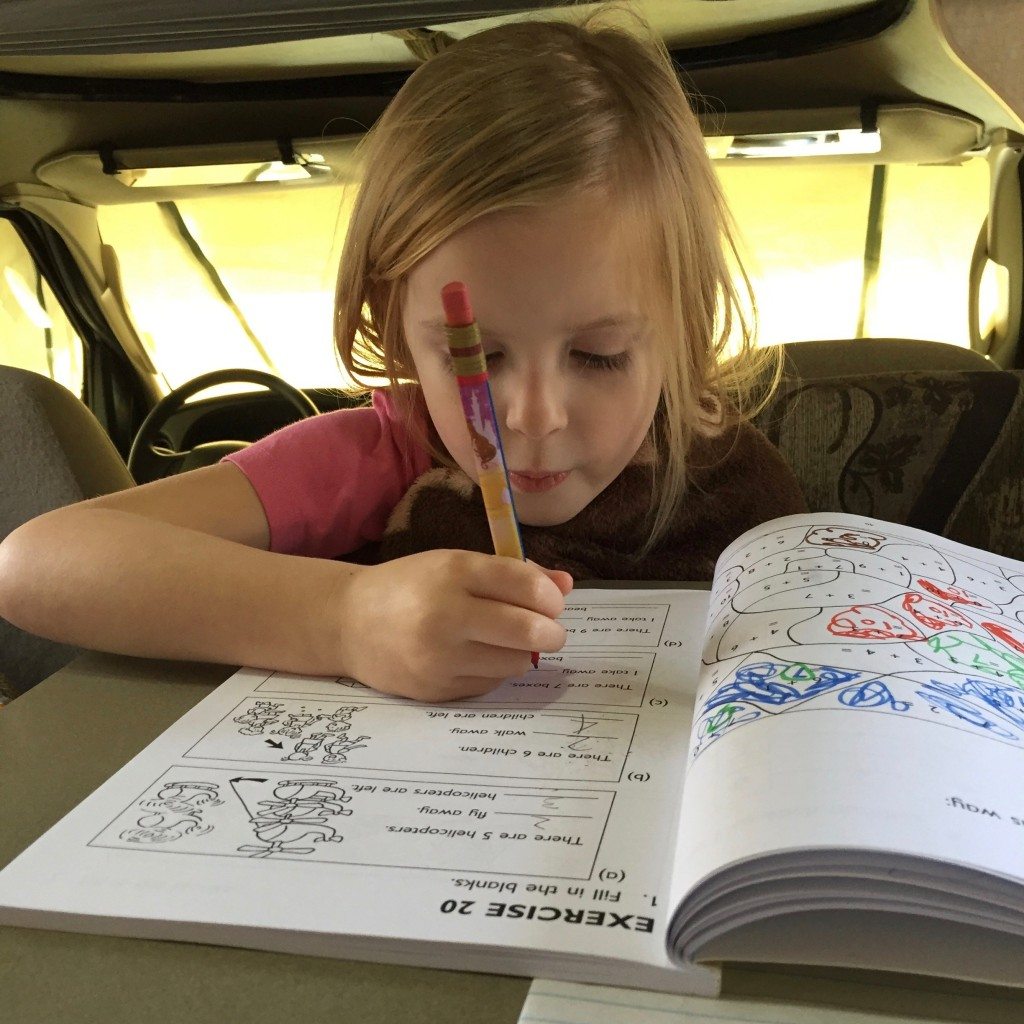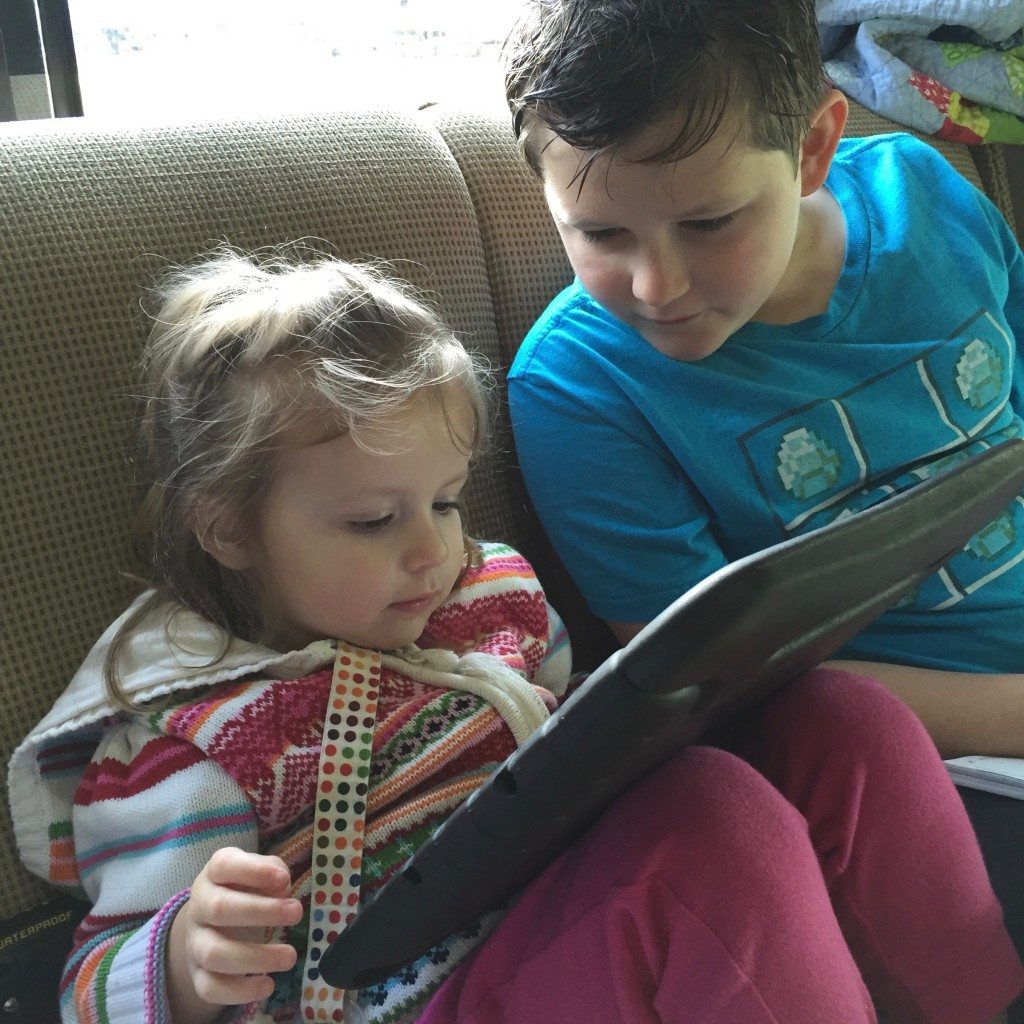 once we were all done, i dragged the kids to downtown charleston to walk along rainbow row and find somewhere to eat. they were pretty grumpy about the whole arrangement. but, that doesn't stop me. 🙂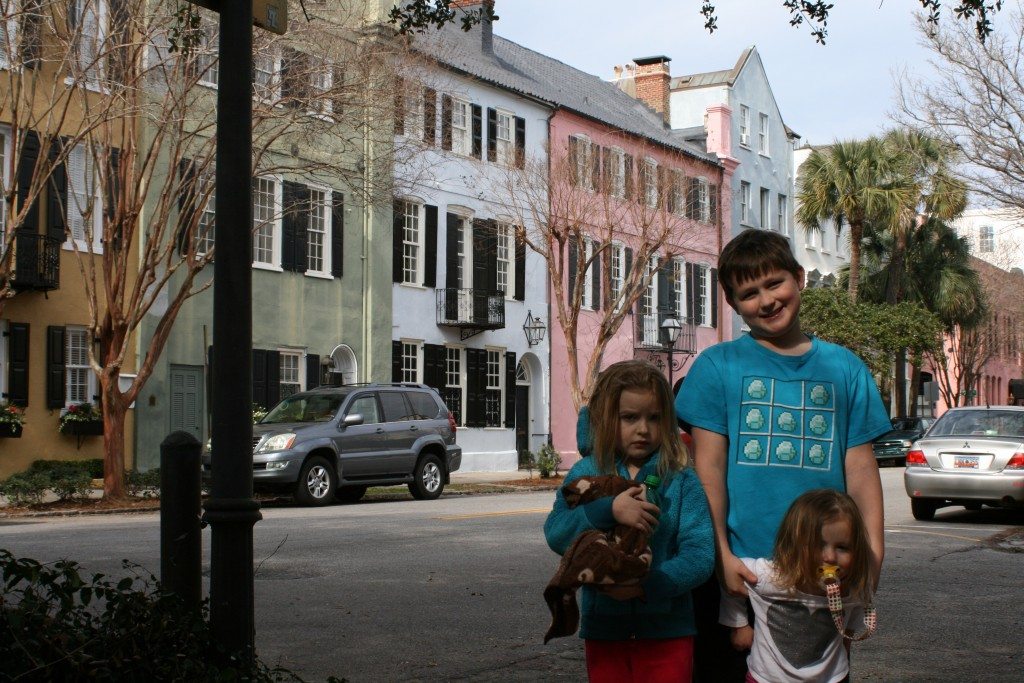 more grumpy (mostly anna) pics.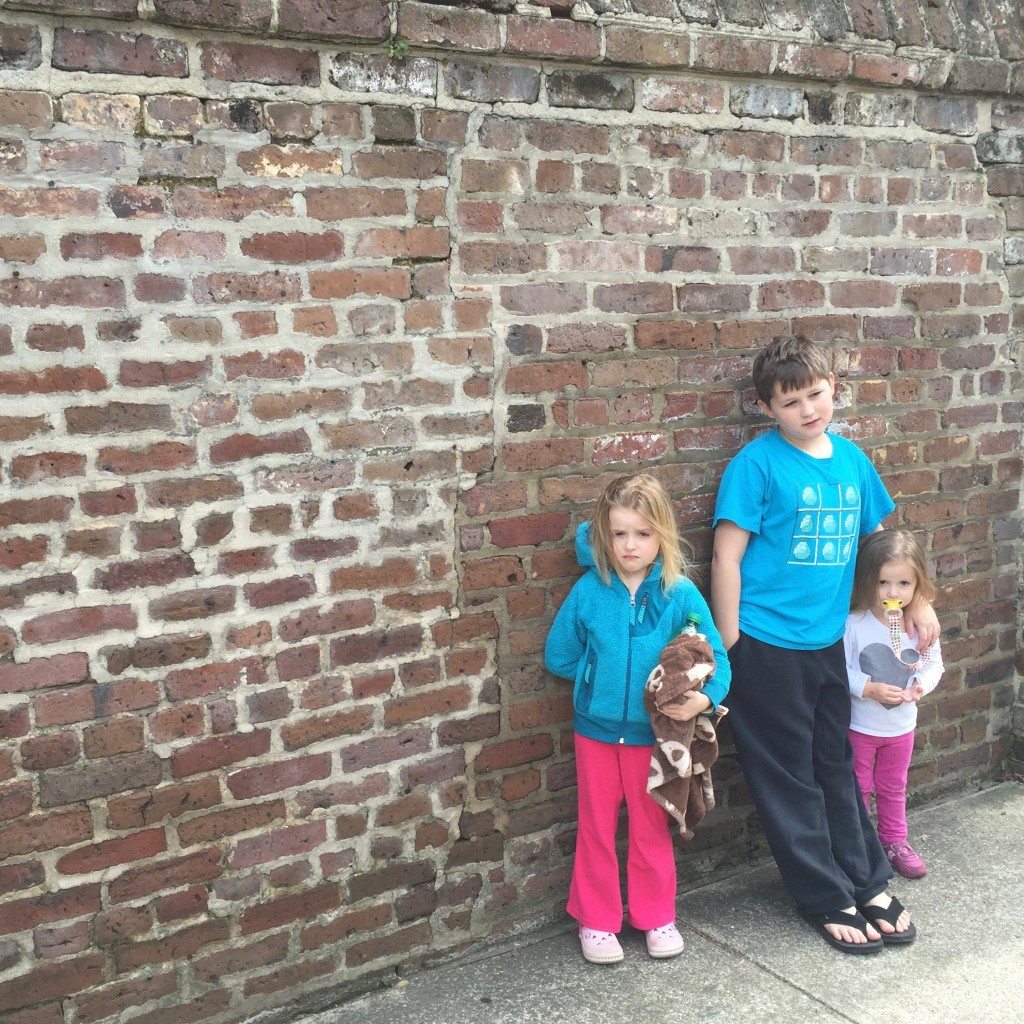 cobblestone road races. (dangerous).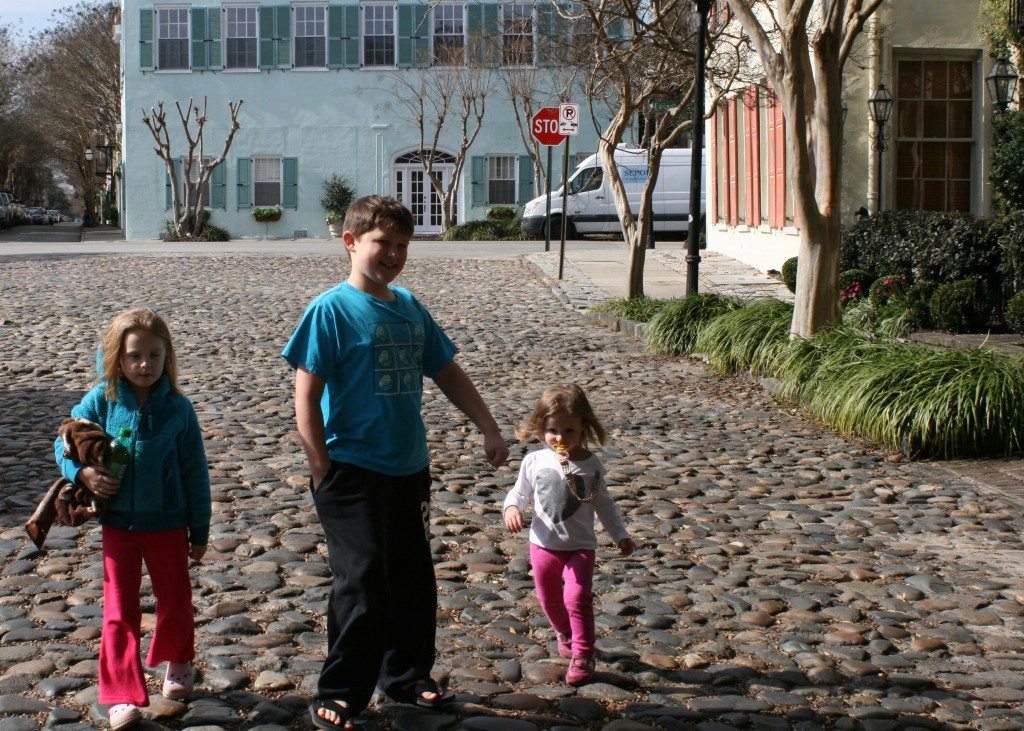 this kid. hates being carried or restrained. and likes to run away into traffic or other various forms of harm's way.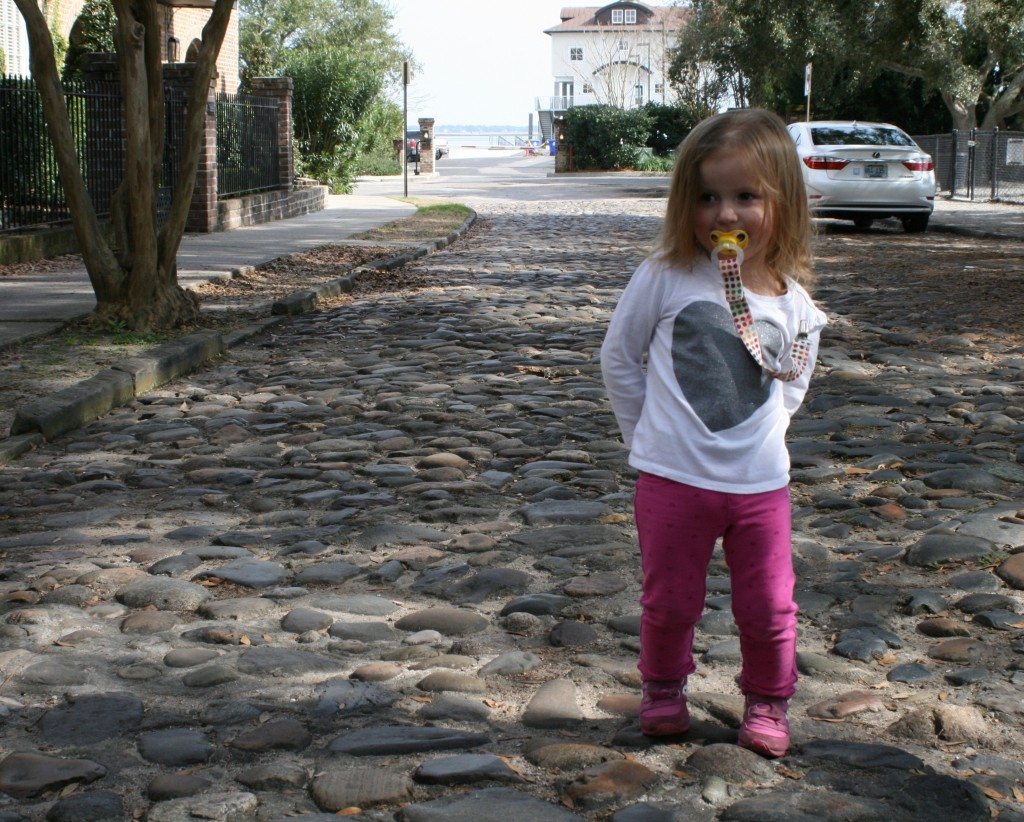 rainbow row! the kids were not impressed. i probably should have just planned a driveby for my sake, because the entire walk was spent with me trying to contain hazel and arguing with kids who were "starving" and just wanted to eat.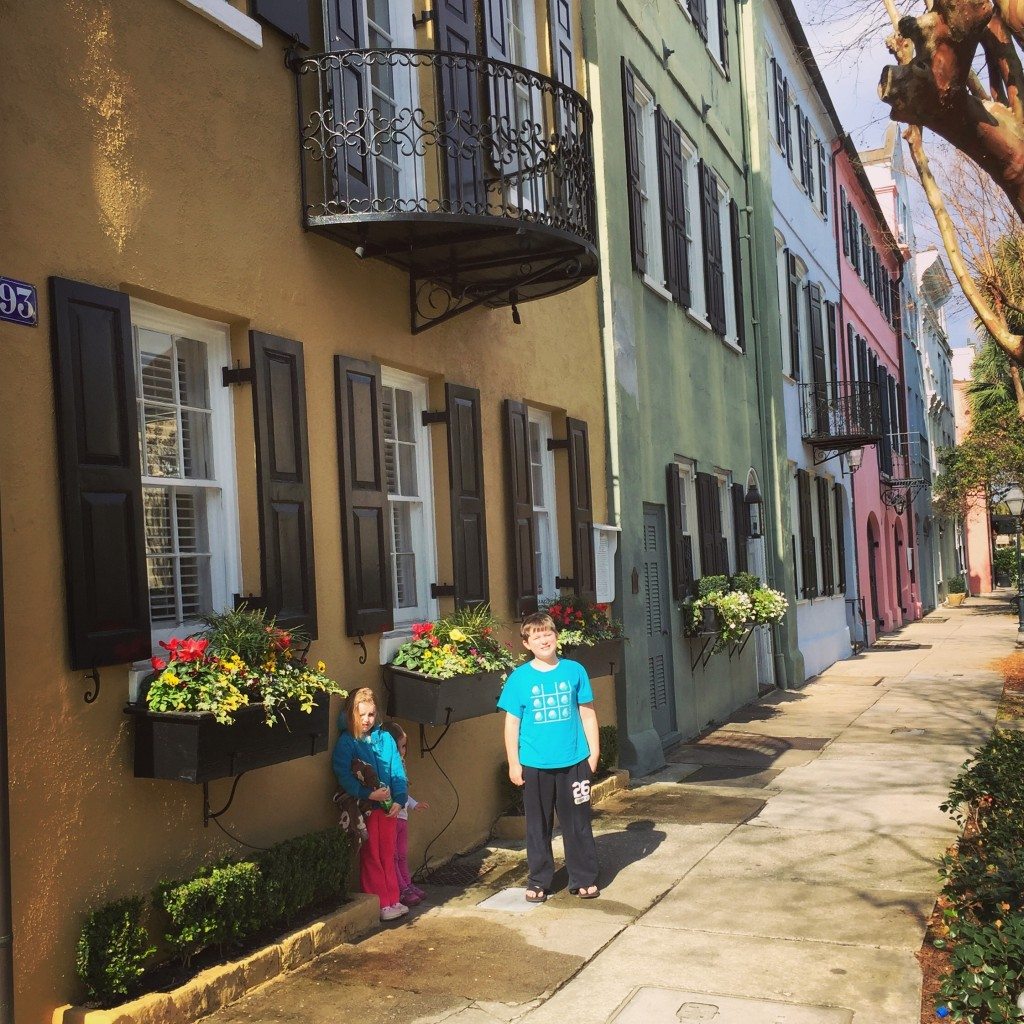 finally we found an appropriate eating establishment to fit our attire, family demographic and disposition. the brown dog cafe. it was packed. and we tried really hard to make the whole thing miserable (spilled drinks, bumped heads, smashed fingers, coloring encroachment), but finally we were fed and all was well.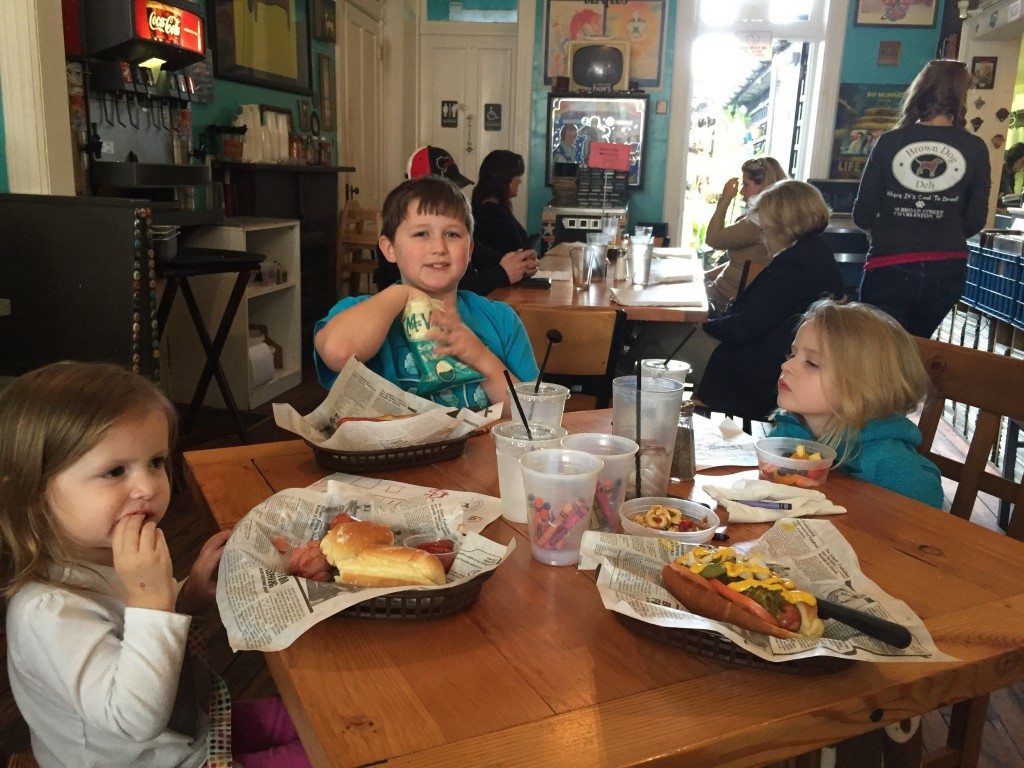 i went with the chicago dog and it didn't disappoint.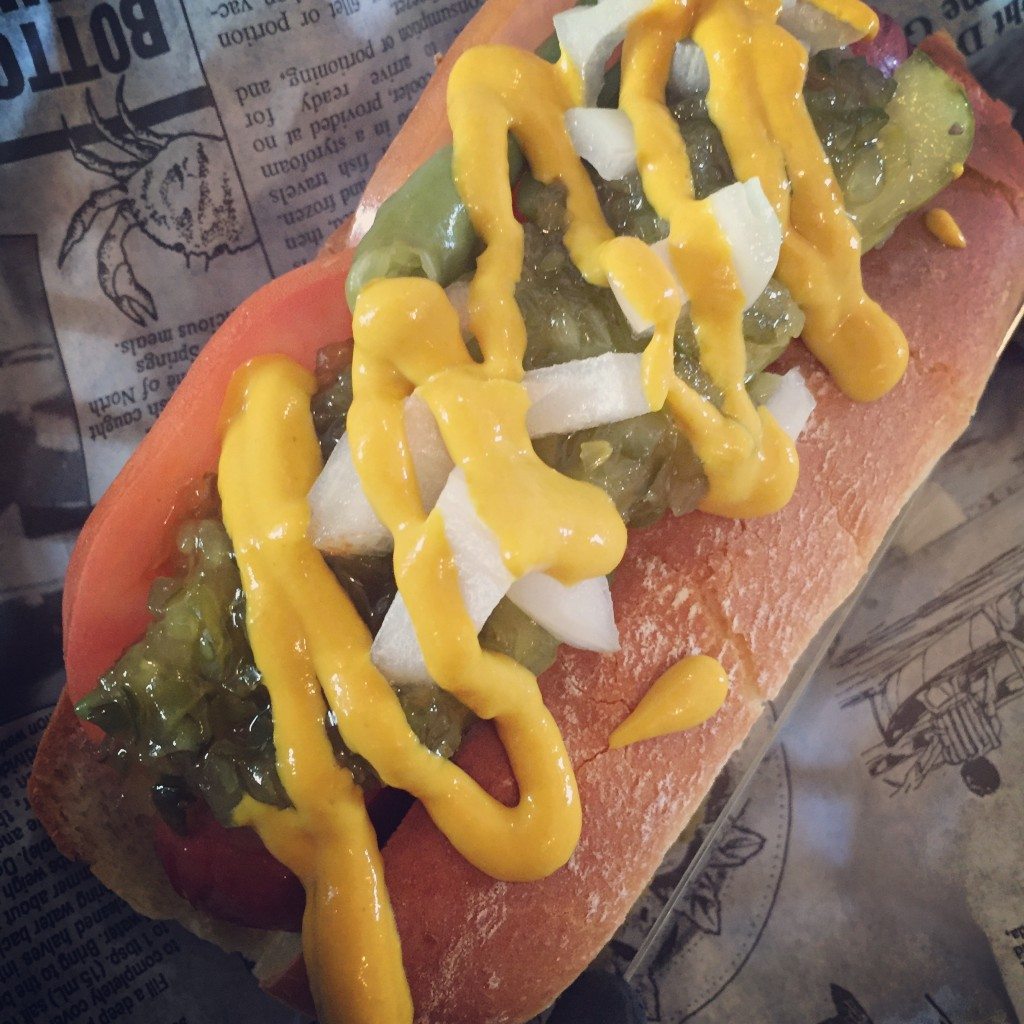 we walked back to our car and made our way back to the site. hazel napped while derek and i packed up the rest of the camper and planned our next stop. since we weren't going too far, and we are a little gun shy about putting the van on the dolly, i took the kids and derek drove the RV and an empty dolly. it worked out, because we stopped to eat and derek went slower and we arrived in the same general time frame.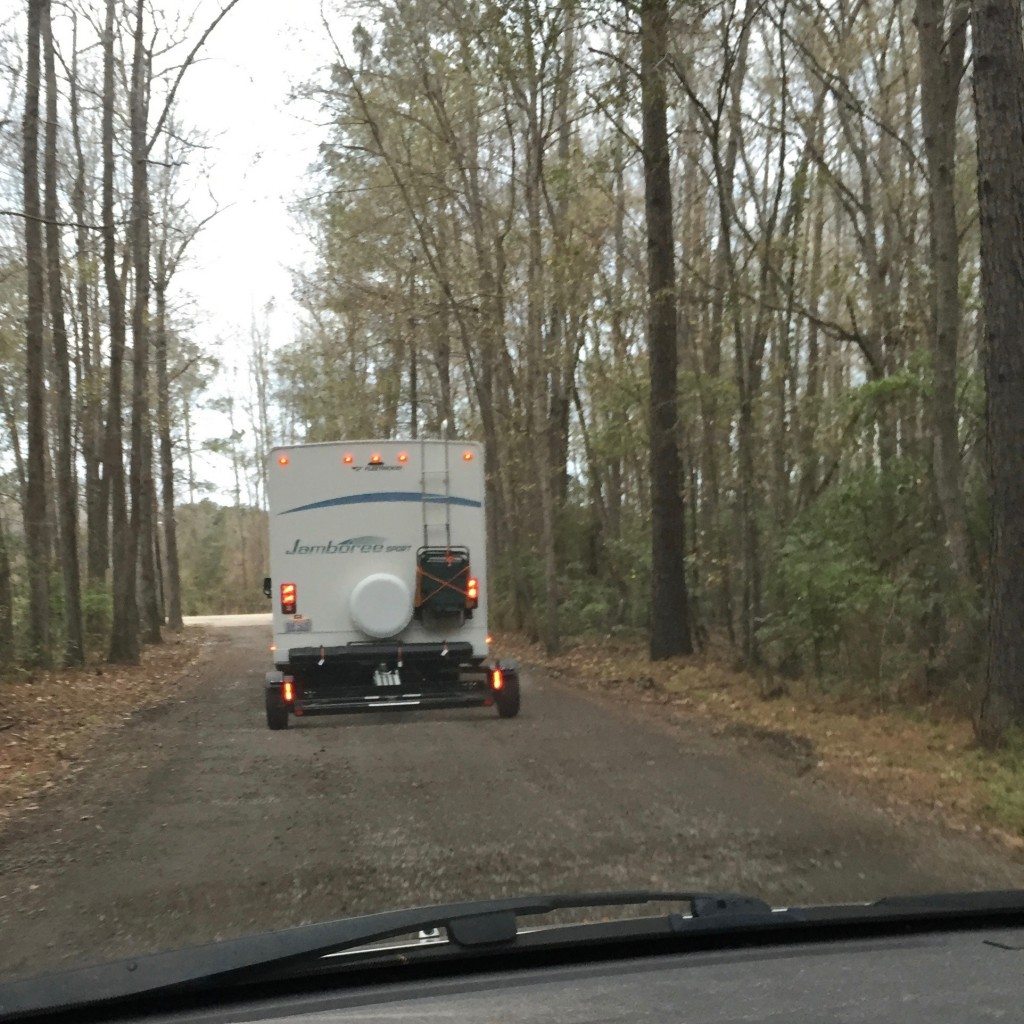 we stayed in a golden corral parking lot in savannah for the night. at first, i had planned to find something to do in savannah for the day before moving on, but derek had a work call from 9-11am, so it made more sense to get on the road during that time (vs waiting until 5 pm). so in the morning, we left for saint augustine. i'm waiting for my stupid iphone pics to upload to the icloud so i can see them in iphoto on my computer, before i post the next post. i'm growing impatient.