like i said in a previous post, i was really hoping to get into fort de soto campground for this leg of our trip, so when we managed to secure a monday – friday slot, i was super excited. we were barely pulled in, when i whisked the kiddos off to the beach…
here is a map of our location. the campsite is in the middle key, but the beach is along the west coast.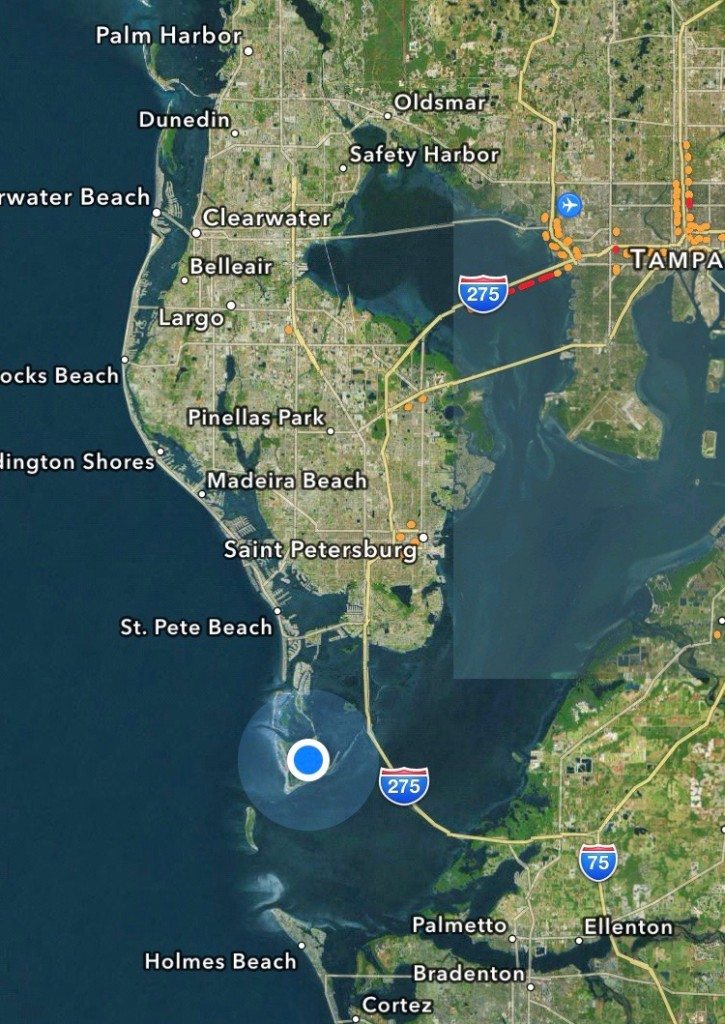 the first day (afternoon) out was very overcast and a little chilly, but that didn't stop us. the sand is like kinetic sand, so hazel likes me to make snowballs for her to smash.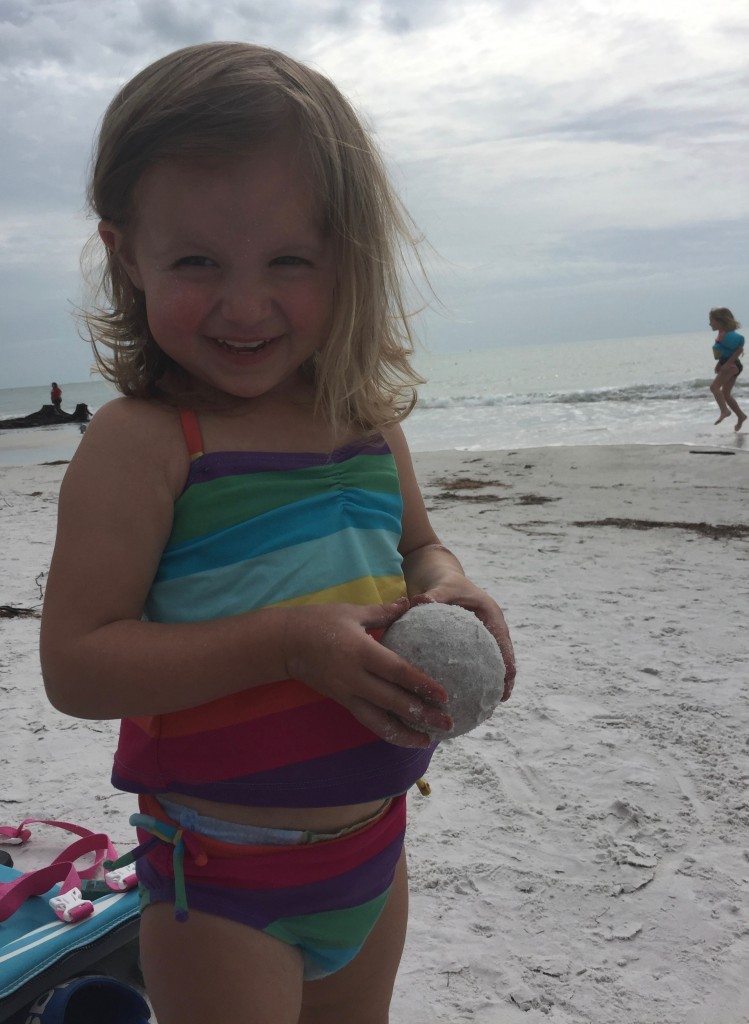 builders.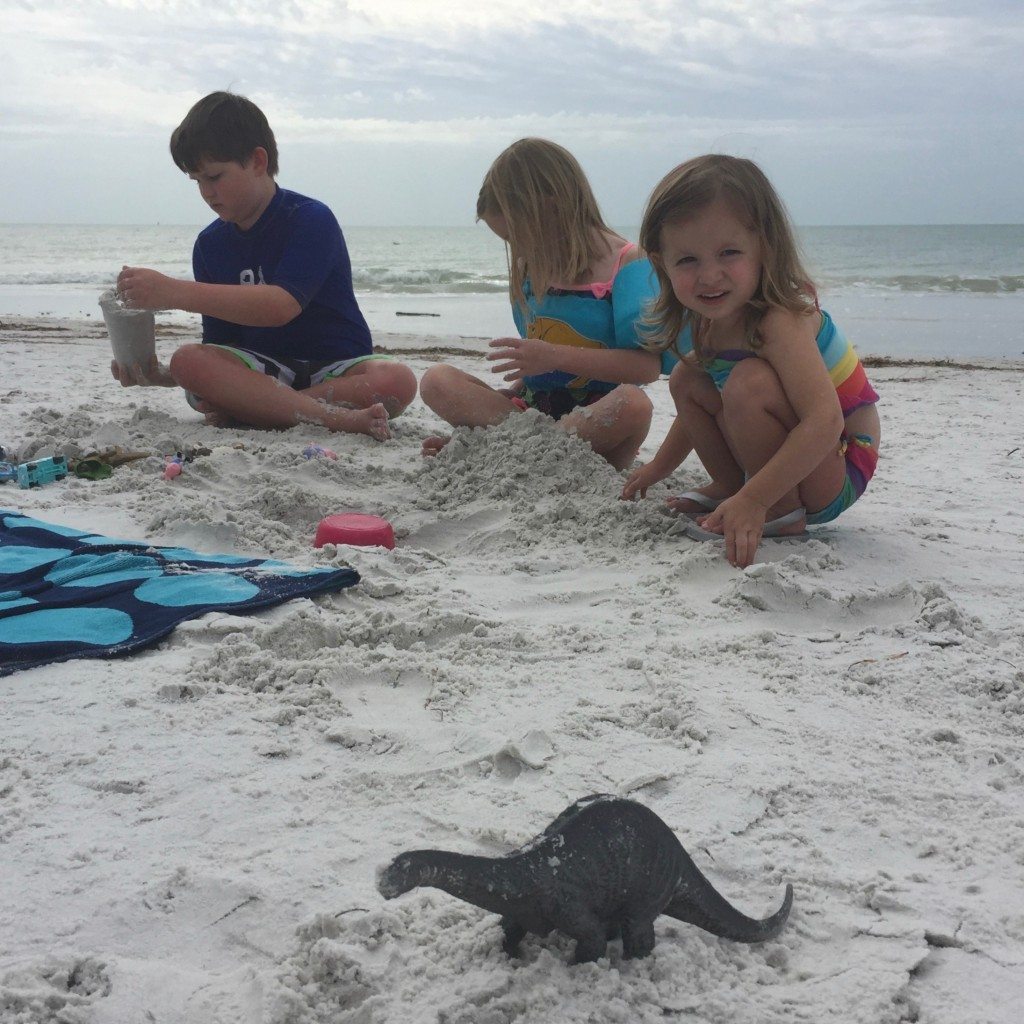 sand man.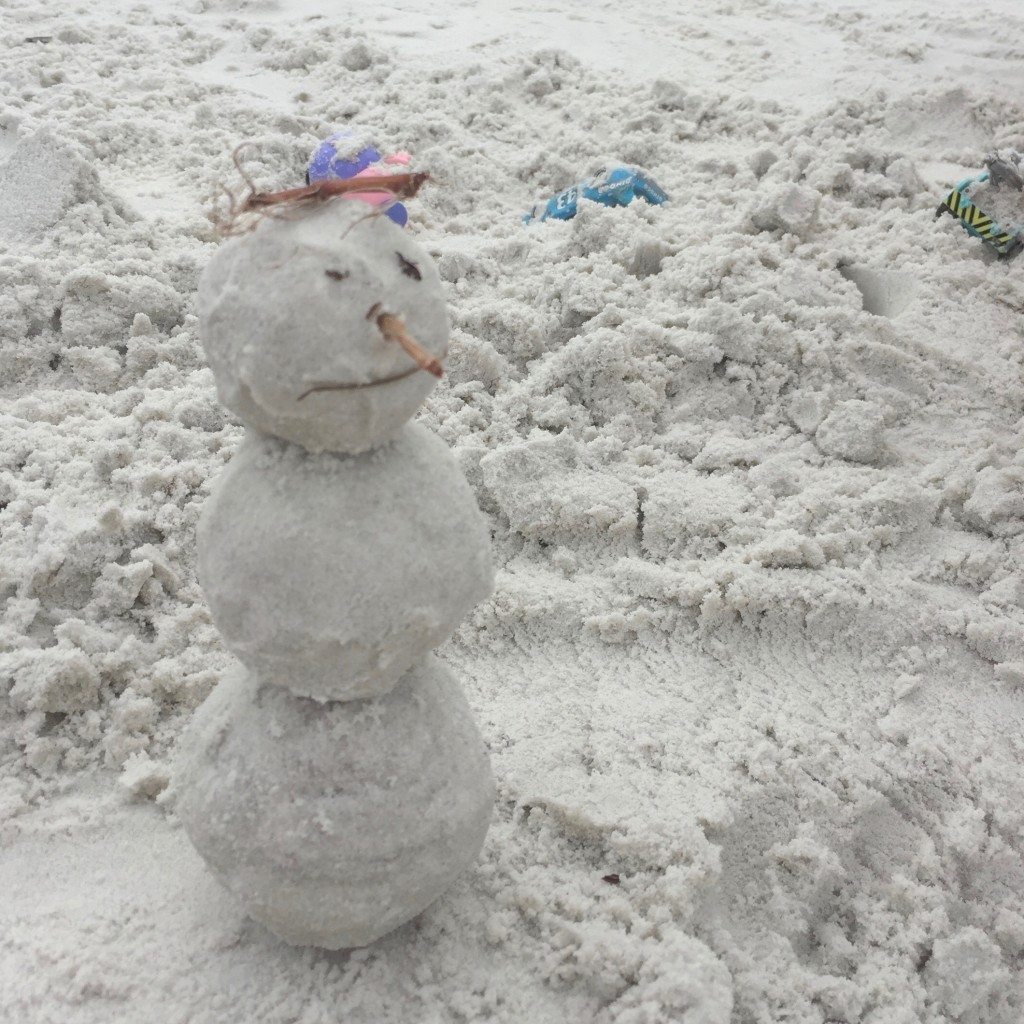 i said it on instagram and i'll say it here. the older two kids have been getting along way better than i could have imagined. they still bicker and get on each other's nerves. but they used to barely play together and now they seem to actually enjoy each others company at times. i am pleasantly surprised.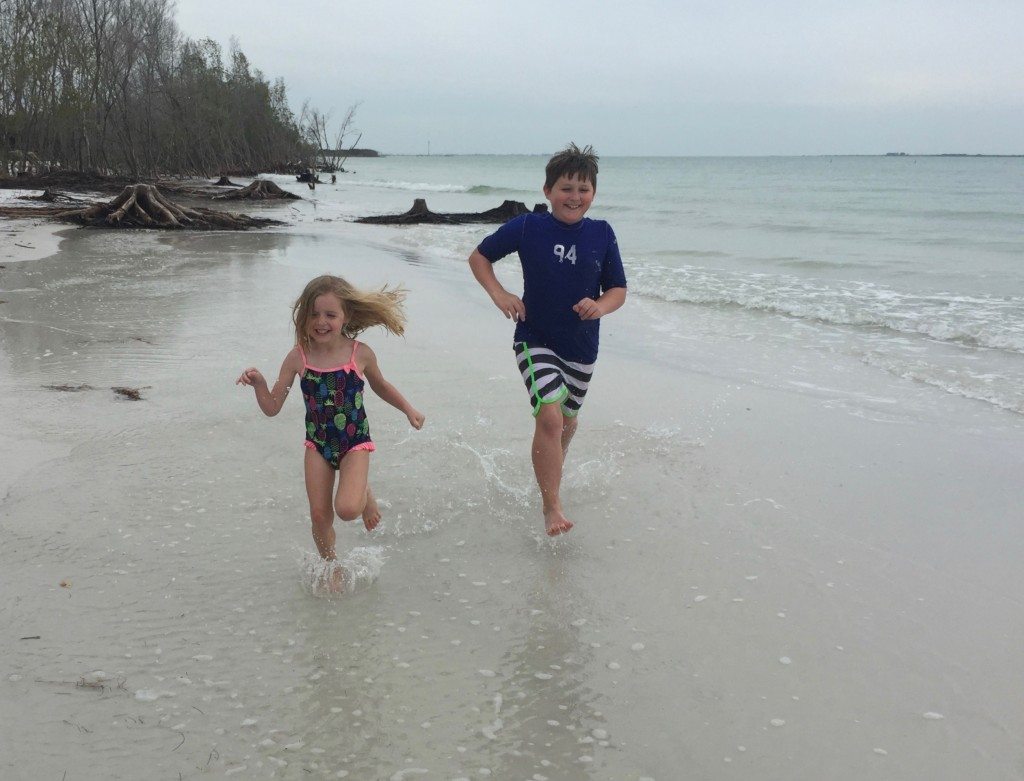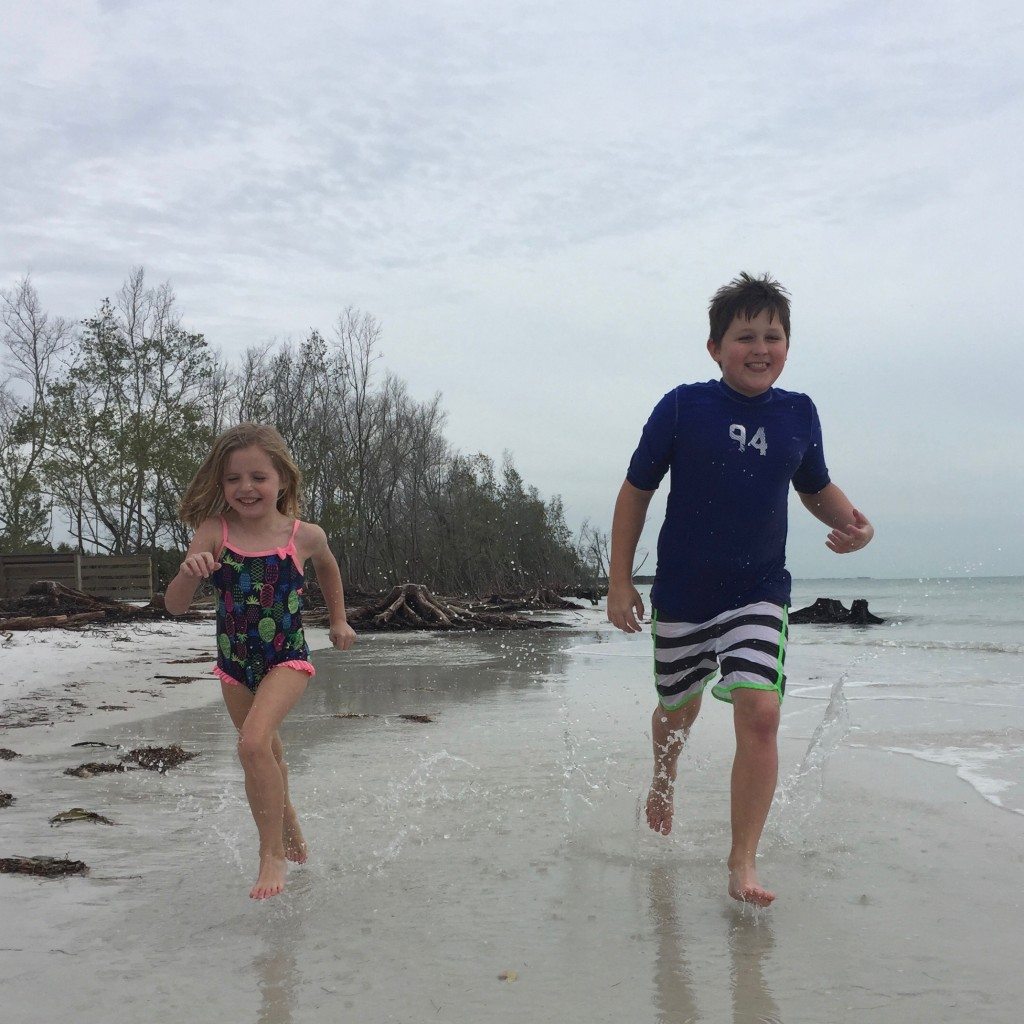 the crazel took awhile to warm up to the water. after an hour or so, i guess she realized it wasn't going to come up to "get her", and she was cool with running up and down the shallow part.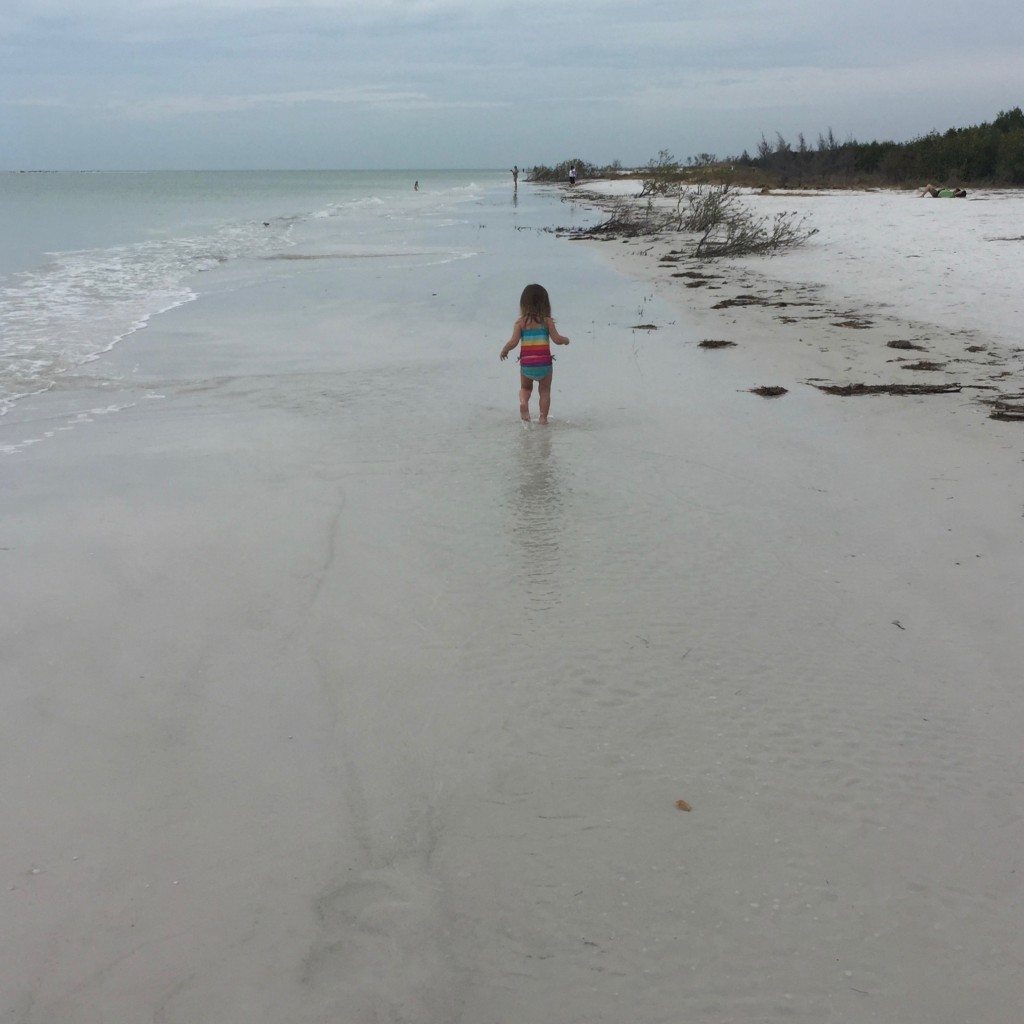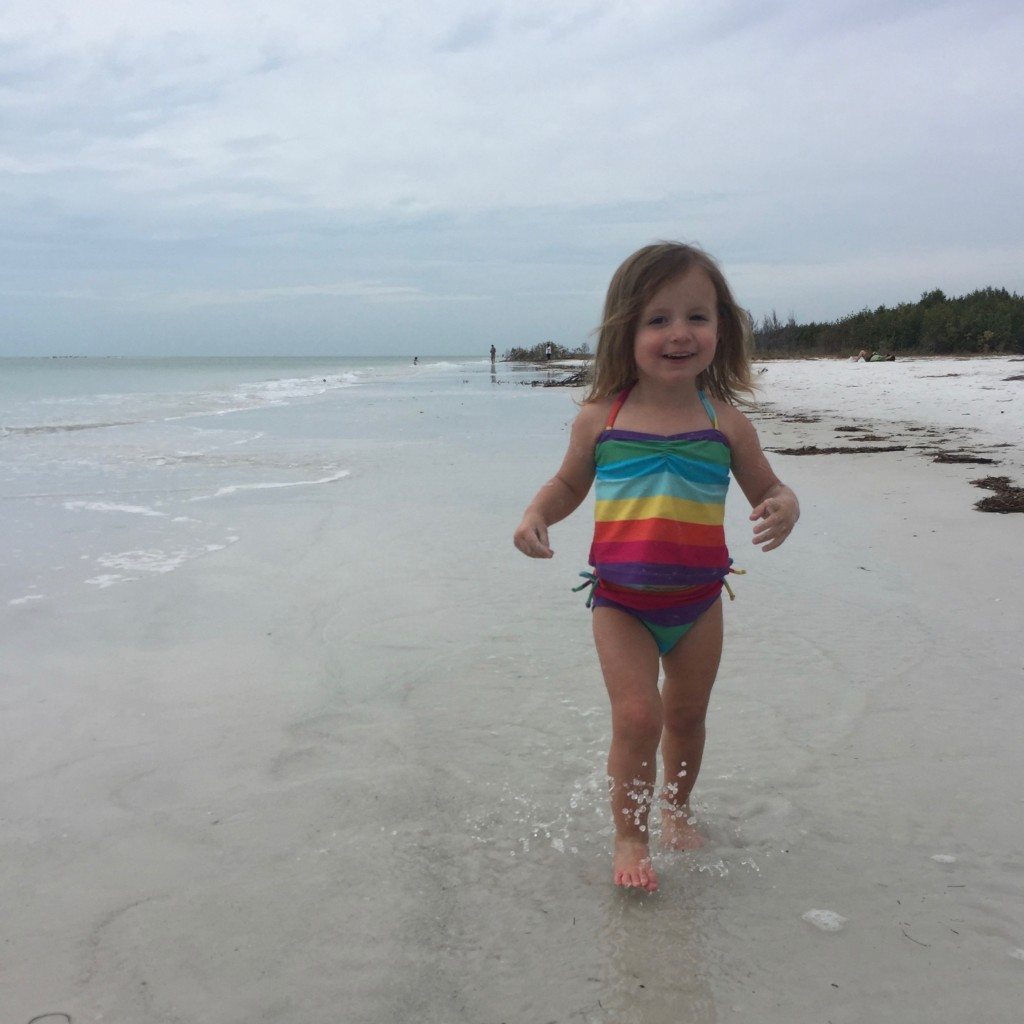 isaac and hazel races.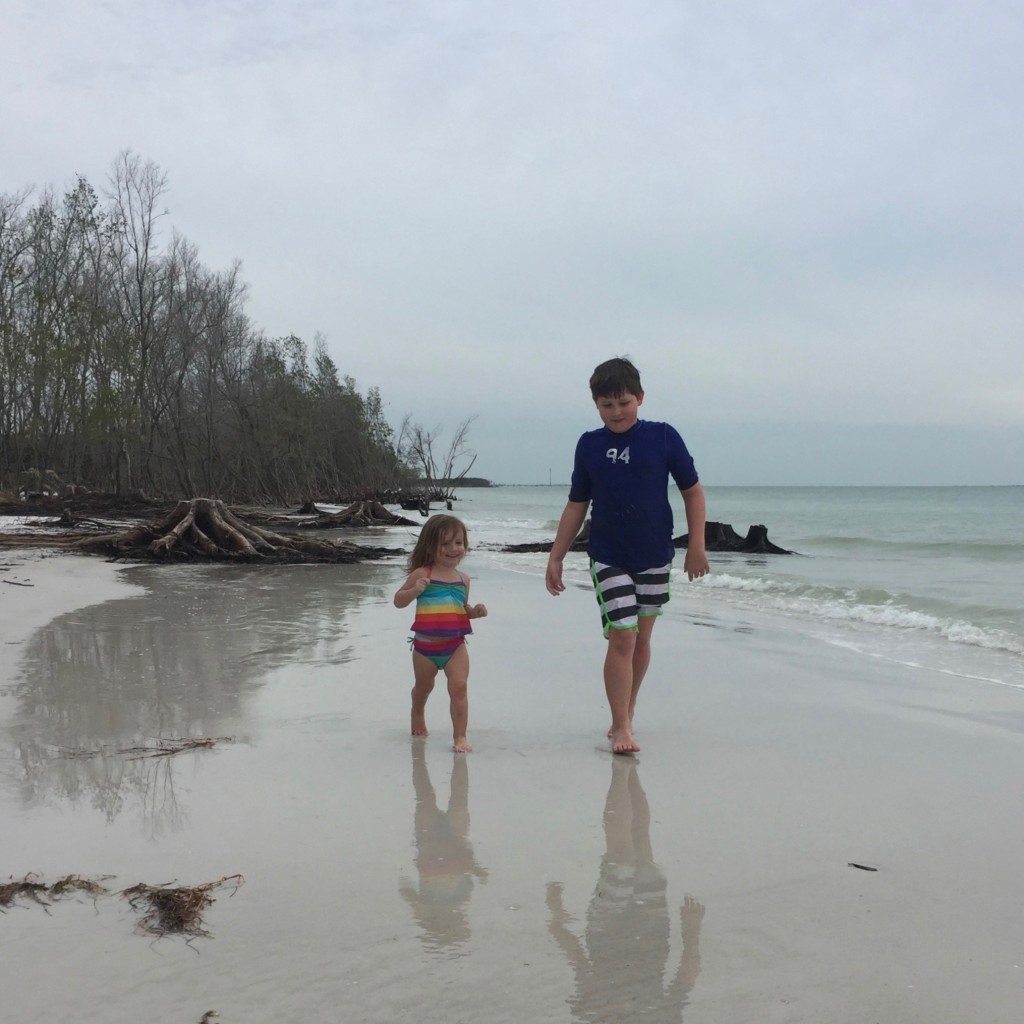 the water was so cold, i cannot even believe these two.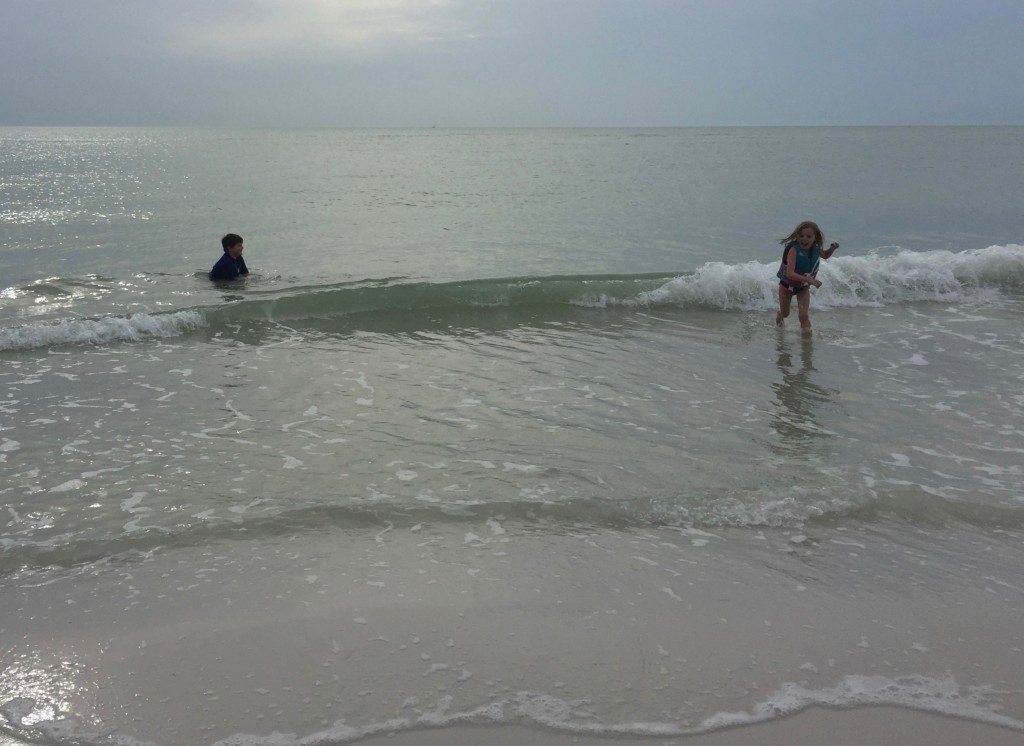 more crazelnut. i can't help myself.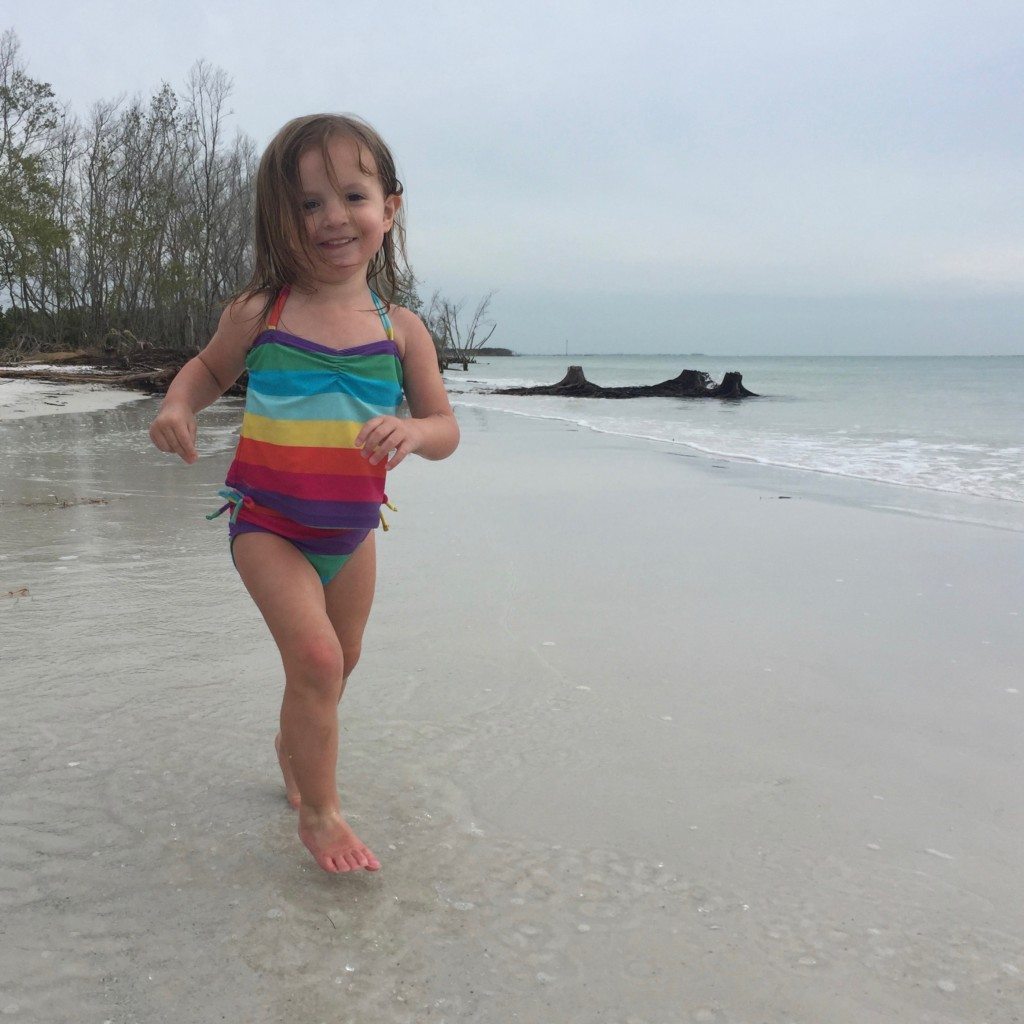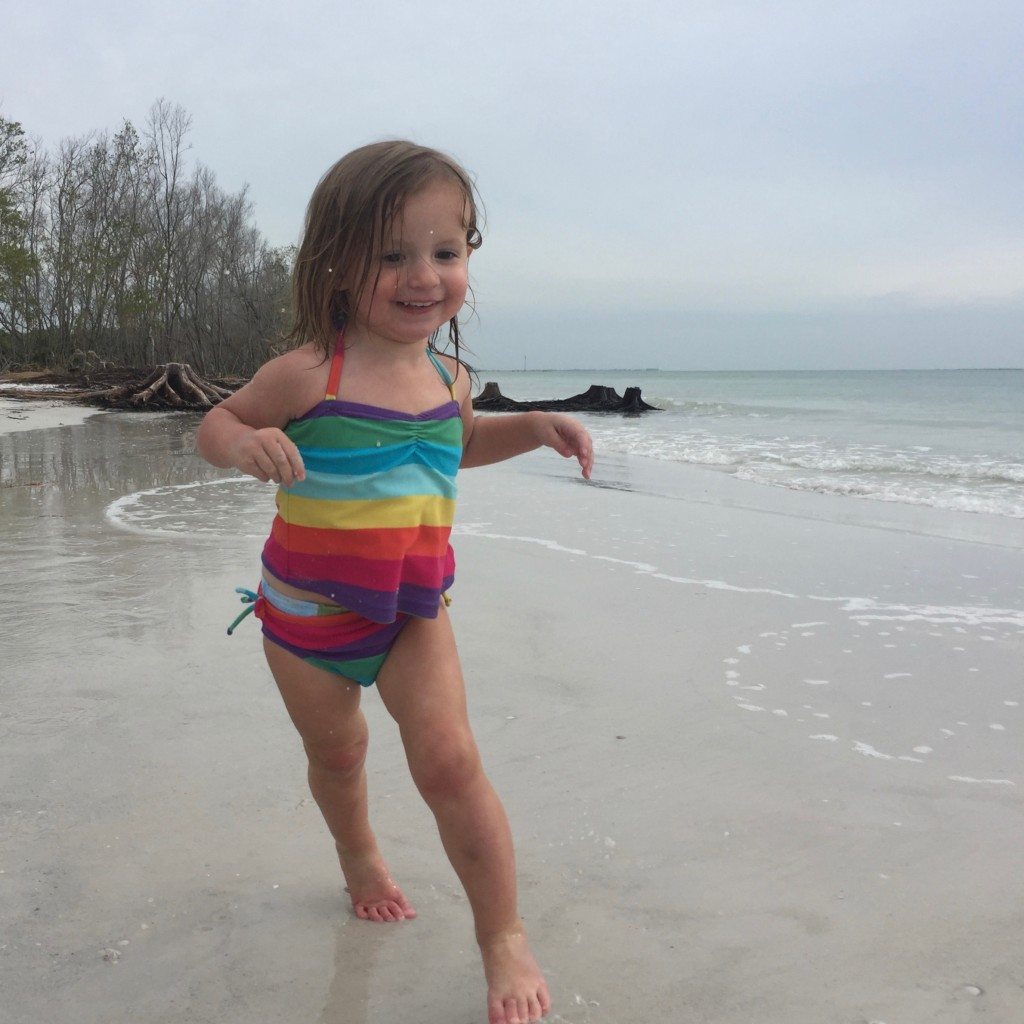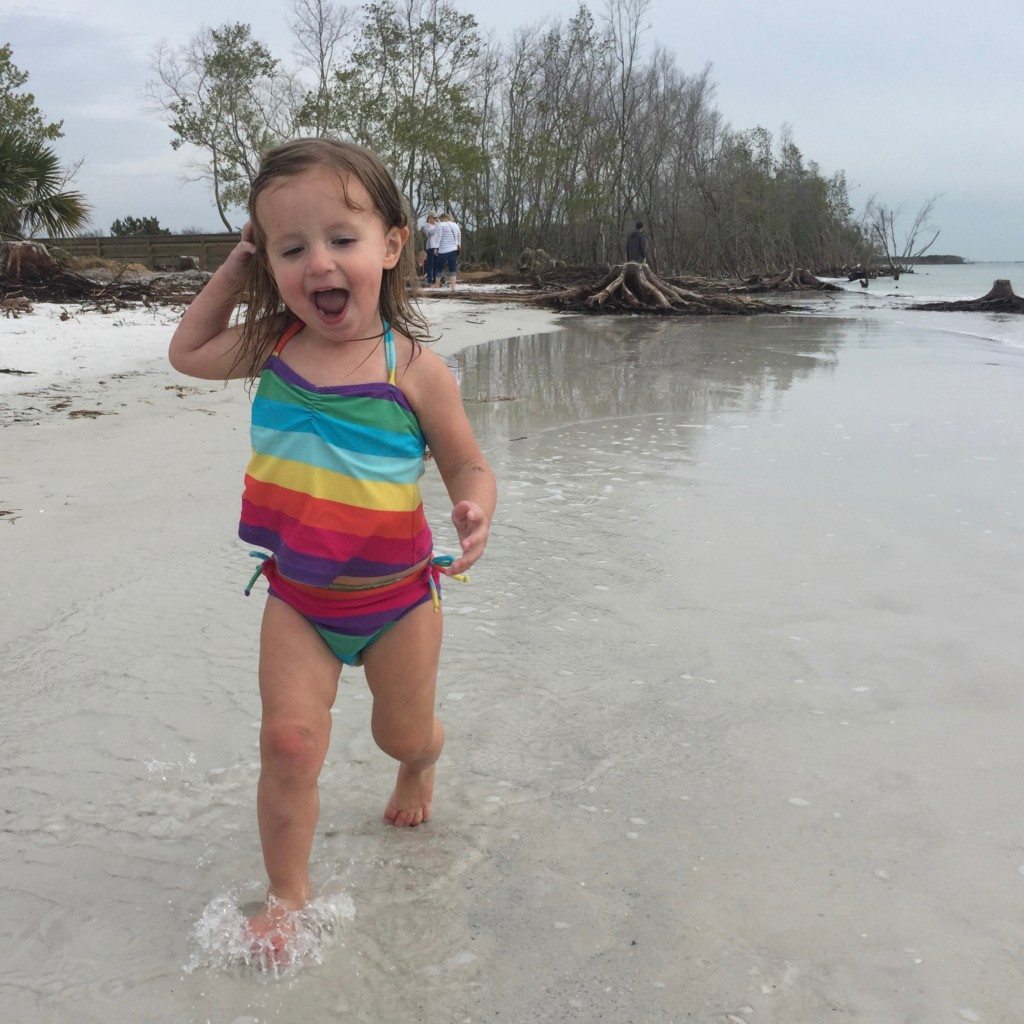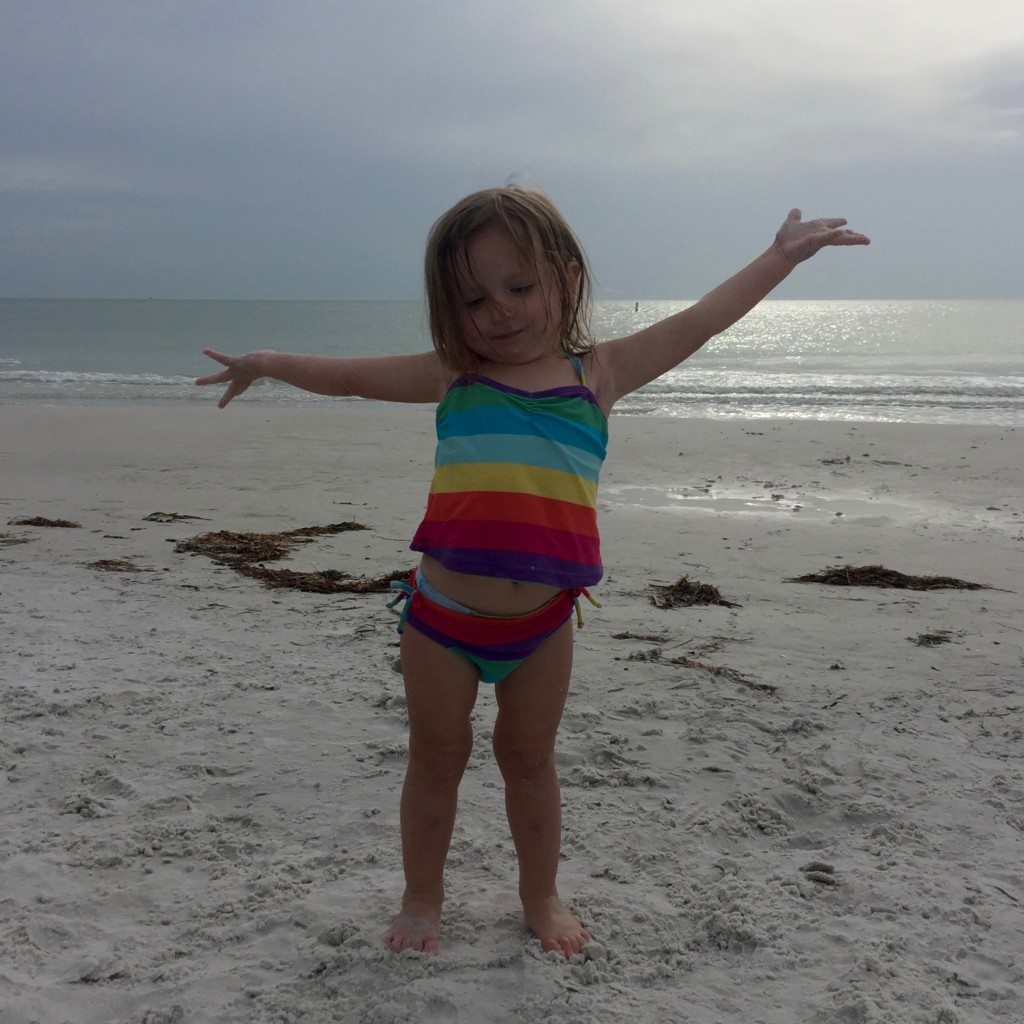 all of the lidkids. getting along. heart.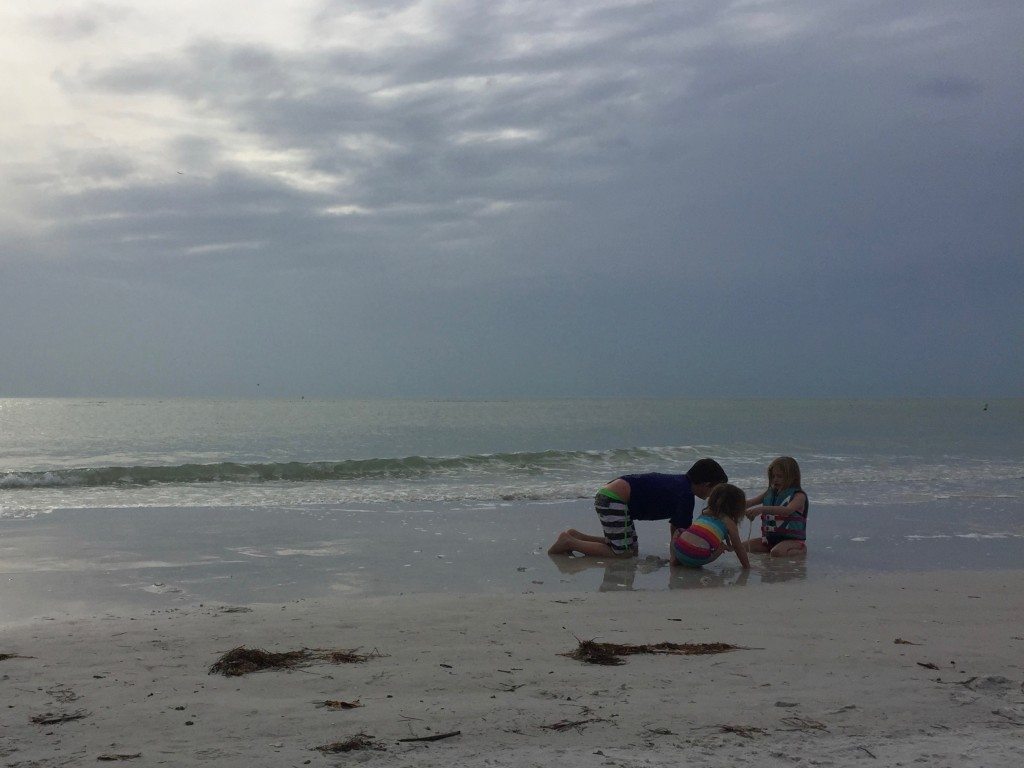 our setup. i was hoping for a site on the water, but no such luck. the campsites here are very big and feel very secluded. like a little cocoon. i guess if we were close to water, i would have to worry about hazel all the time, so i shouldn't complain. maybe next time…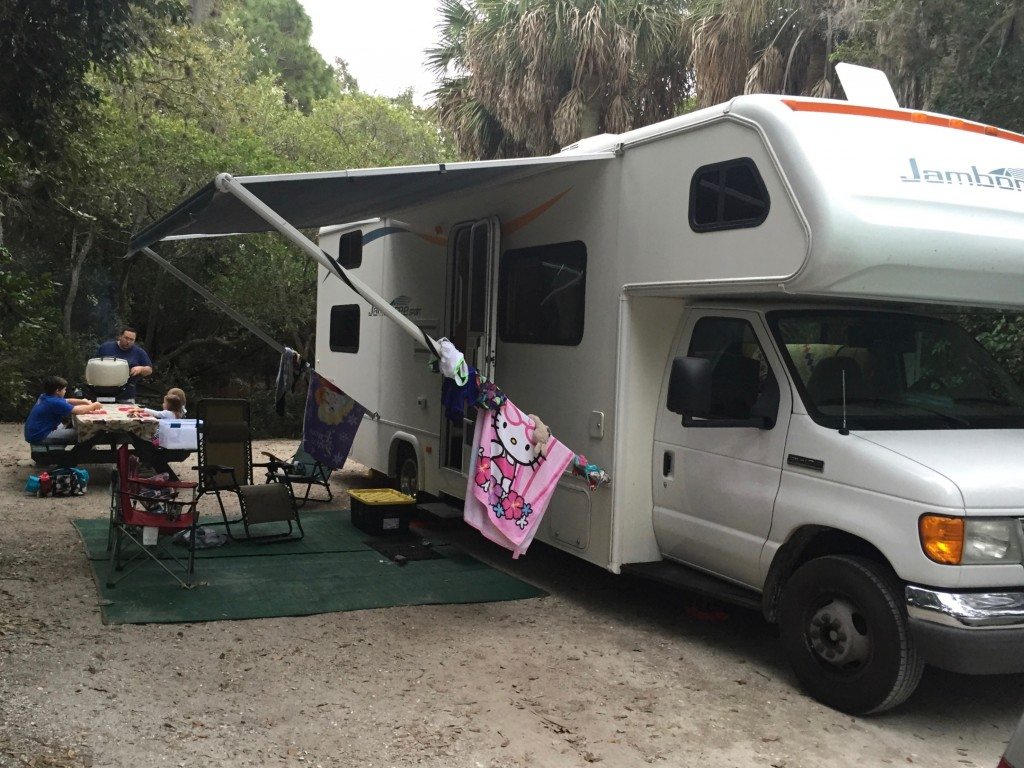 beach, day two.
i will admit. my kids formal education is taking a hit this week. we can always do a math workbook. right?
anyhoooo… the day was BEAUTIFUL. warm. sunny. perfect. (except the water was still icy cold).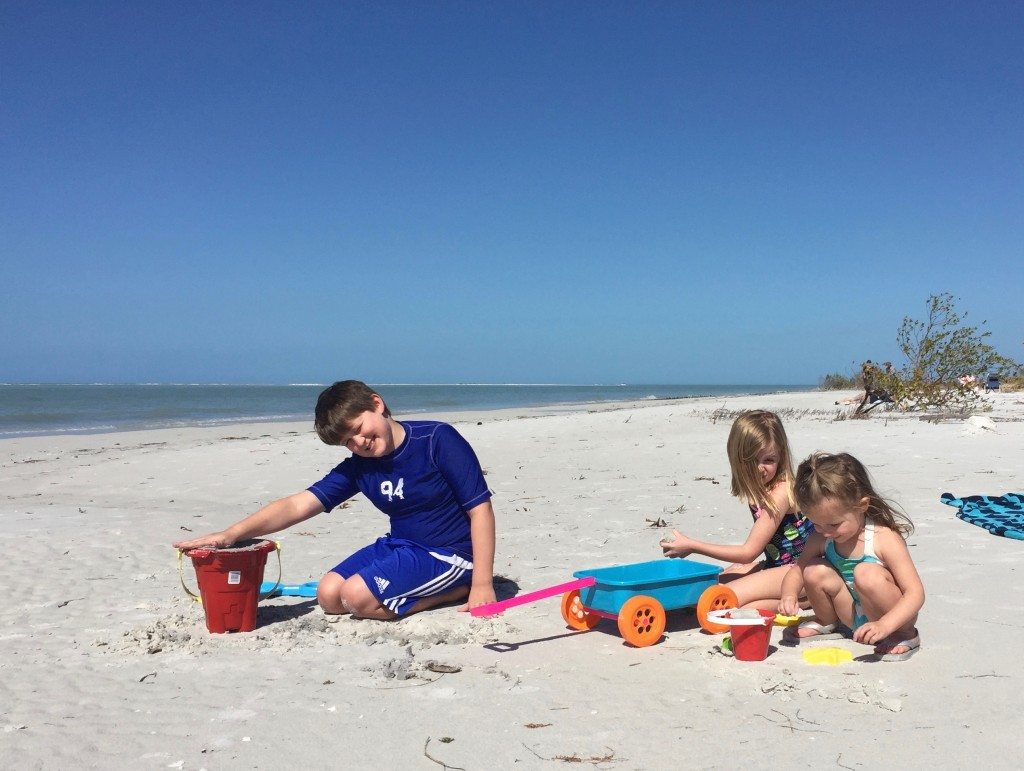 sand face.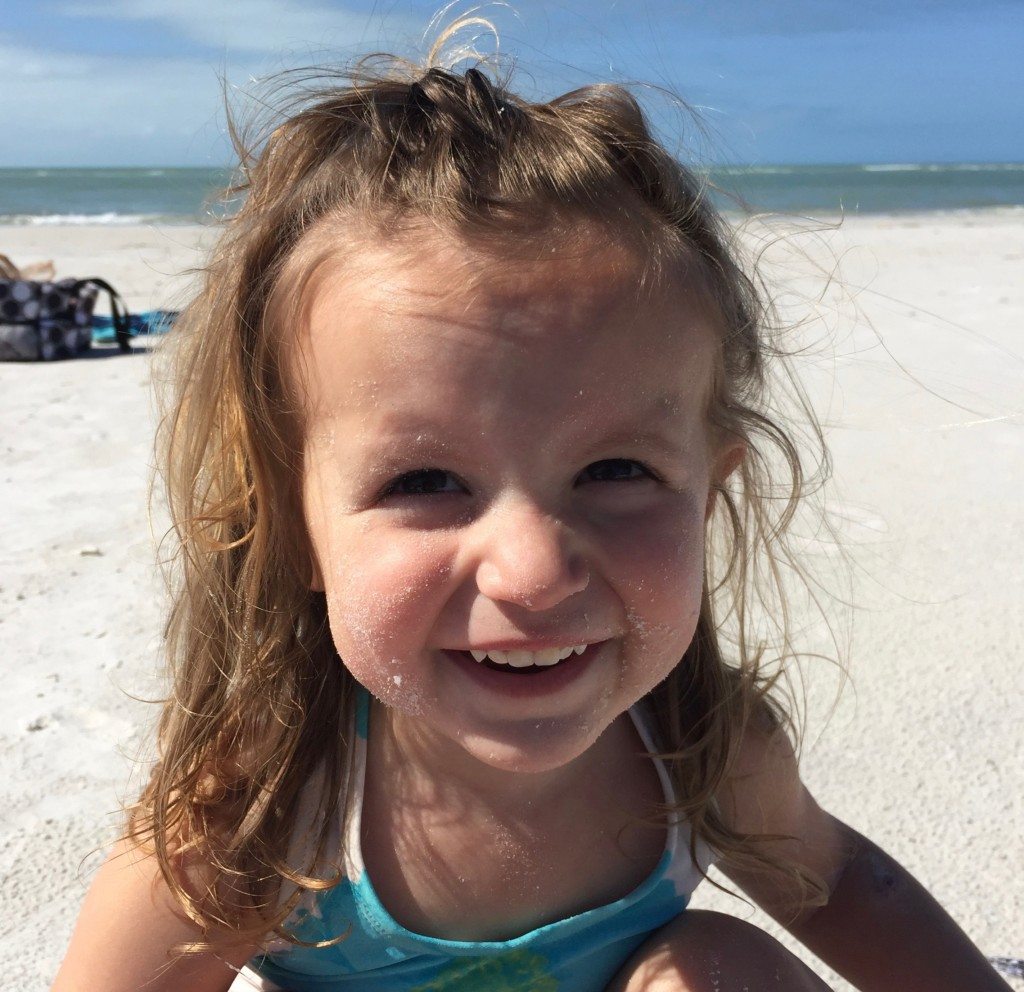 hazel and i went on a stroll and she found this old torched piece of wood and gave it to me and told me it was poop. so sweet.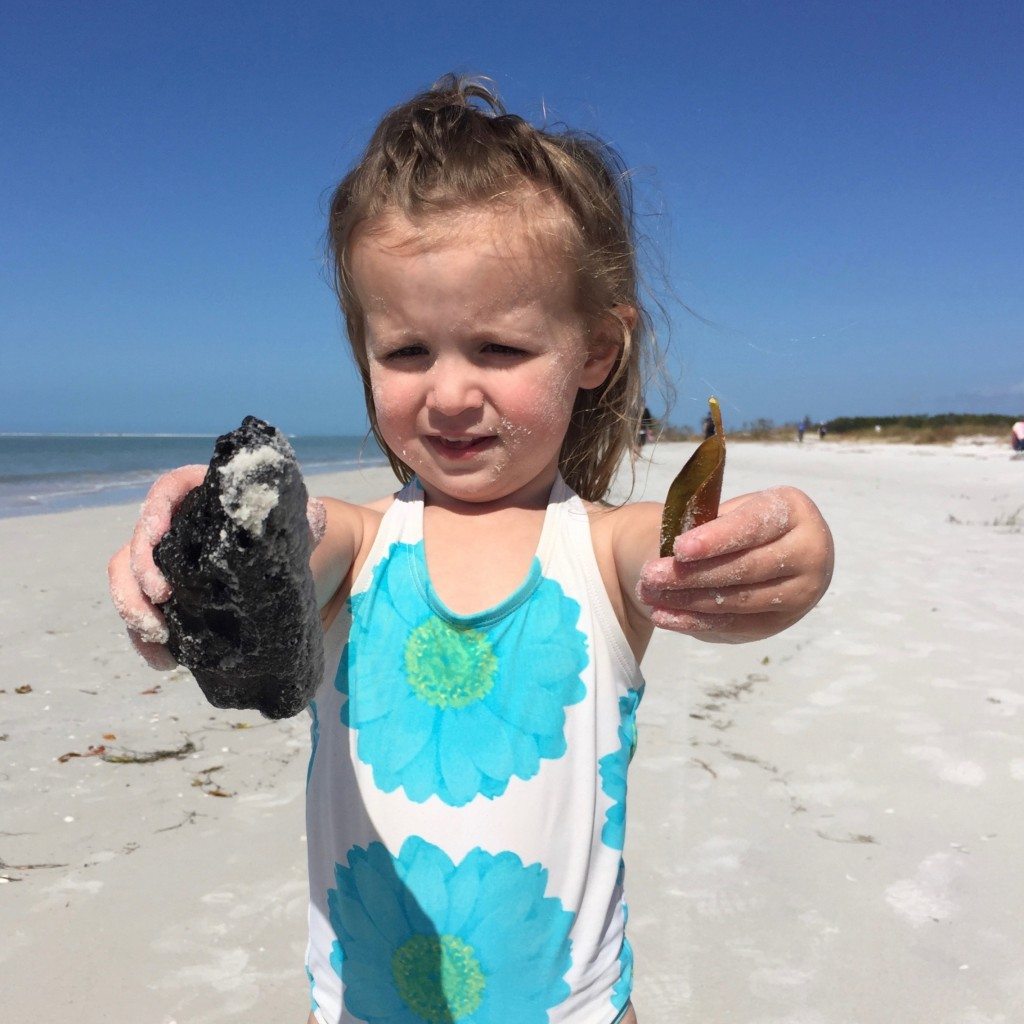 (a note about the torched wood and the burnt stumps and brush in all of the pics. i guess the beautiful pines that were there last year were 1. very invasive, 2. causing erosion, 3. not native to the area and 4. damaging some of the natural habitats. so they cut them down and will be replacing with trees native to the area. but for now, it looks terrible and sad.)
lunch. (with a flock of seagulls looking on.)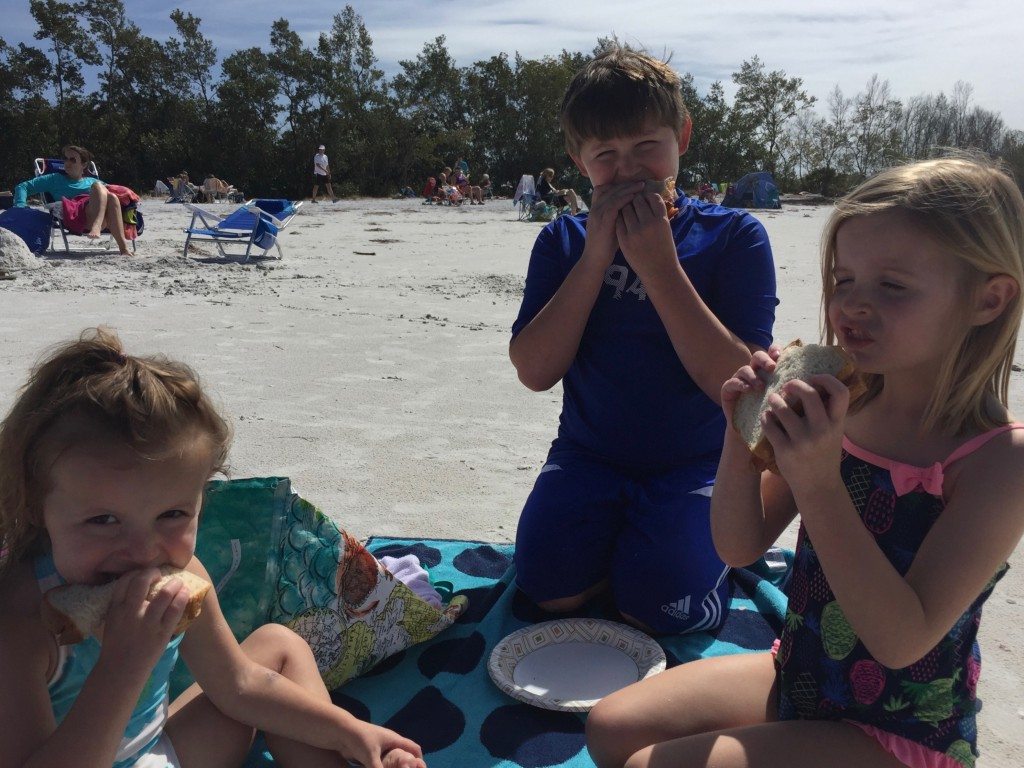 castle construction. i had to keep hazel away. it is her life's mission to smash sand castles.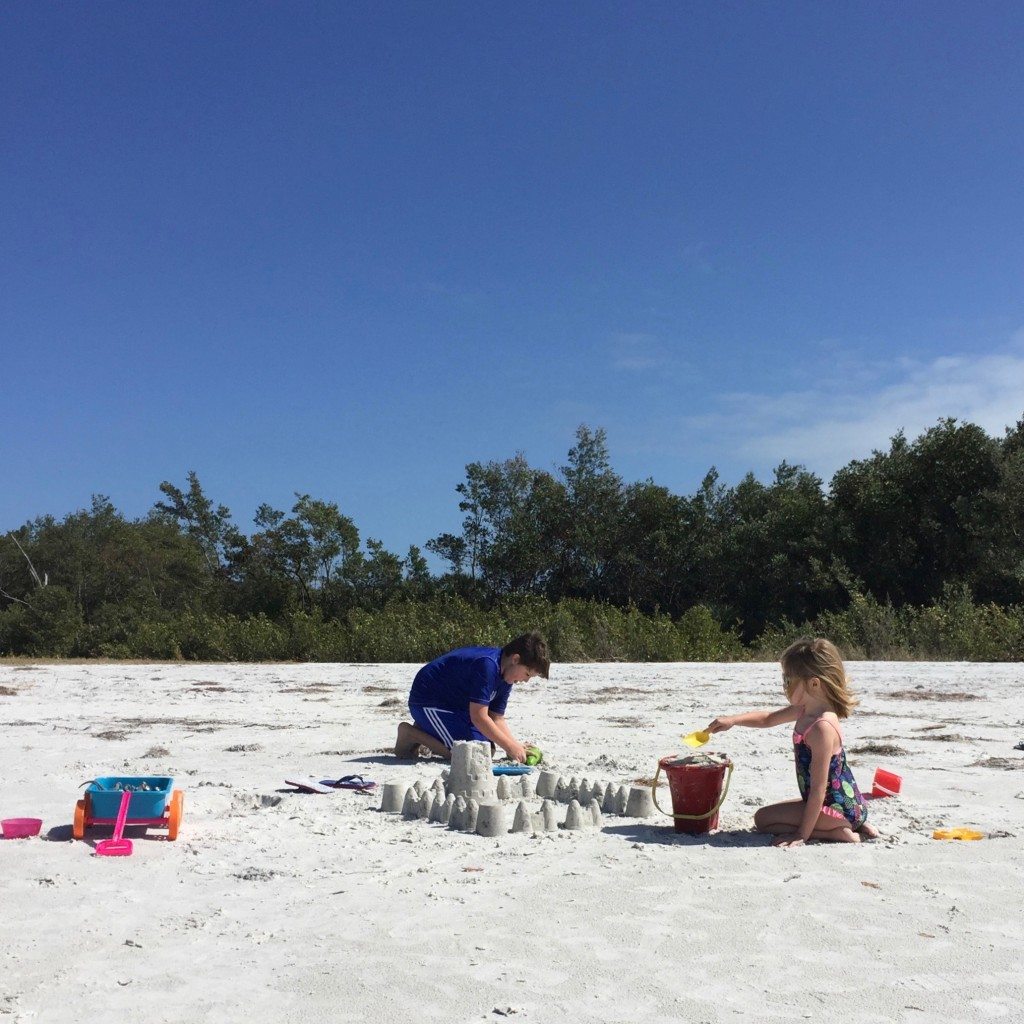 the finished product. ike said it was "fort de soto".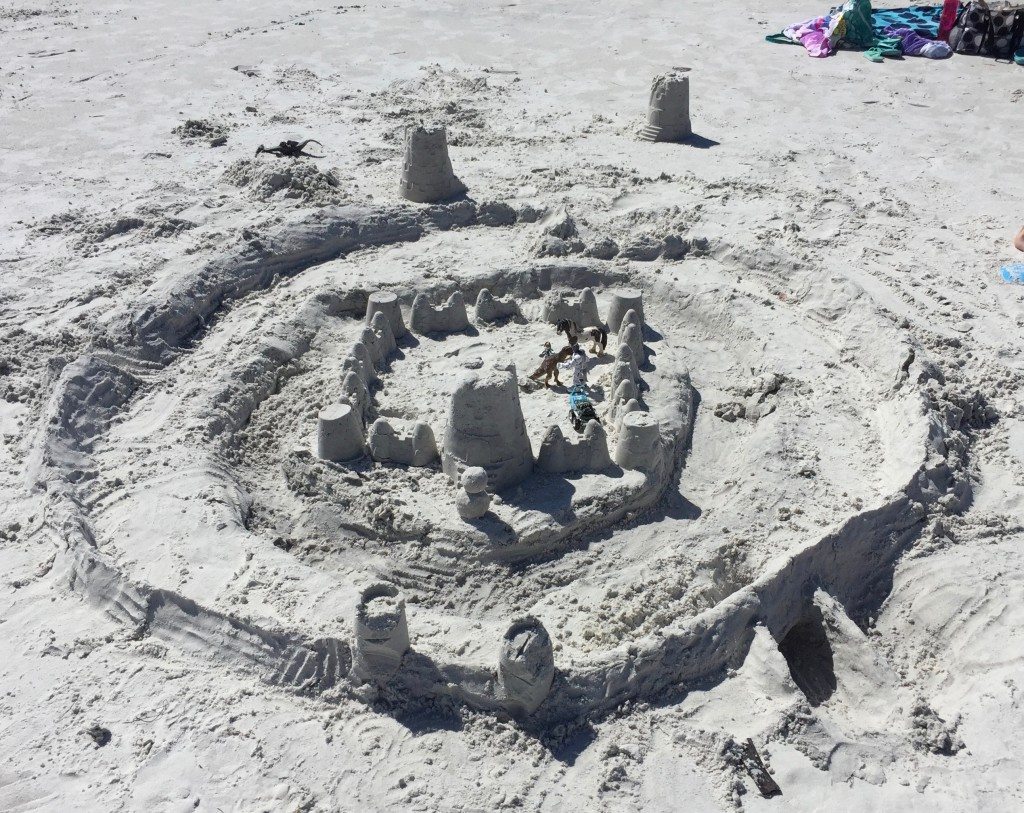 as soon as it was finished, isaac tranformed into a giant and began crushing it. and gave hazel the ok to use her god given talents to destroy it, as well.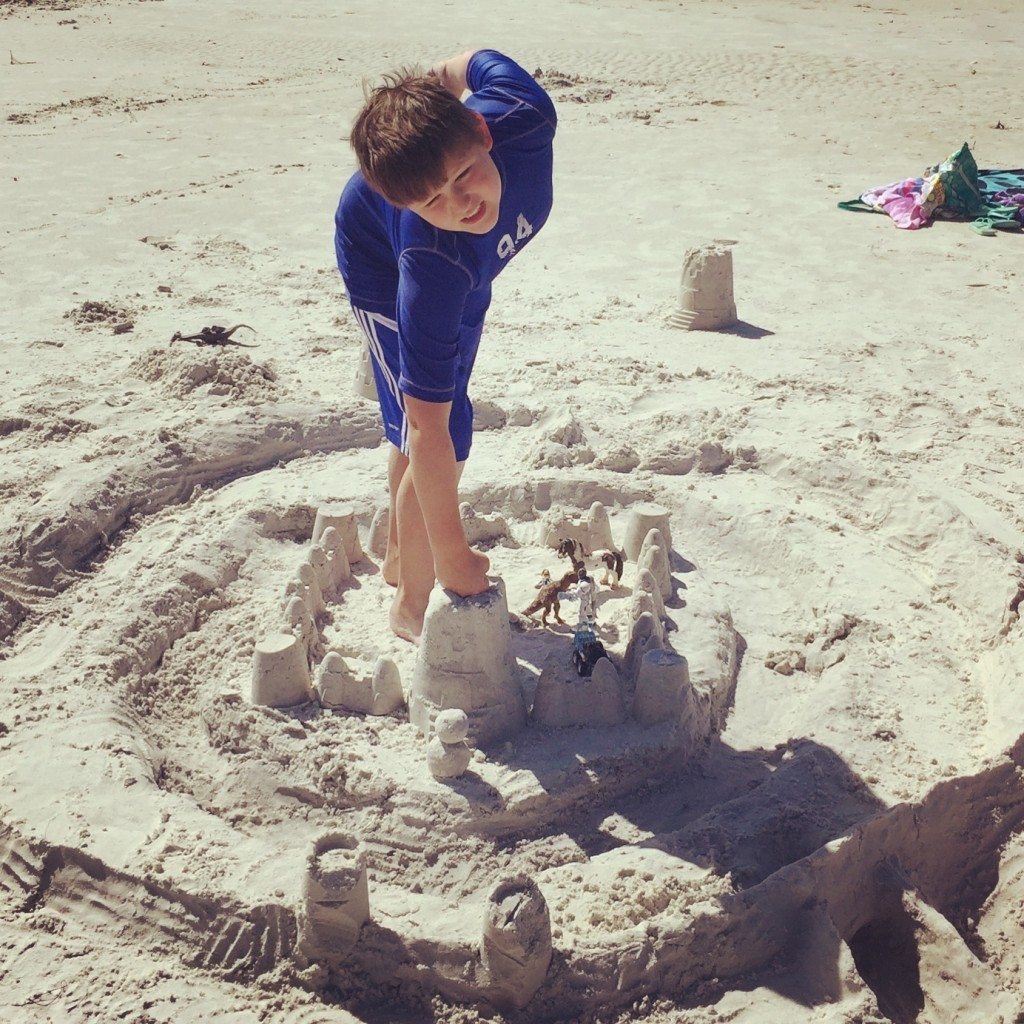 the kids weren't in the water as much this time. maybe they are finally getting some sense.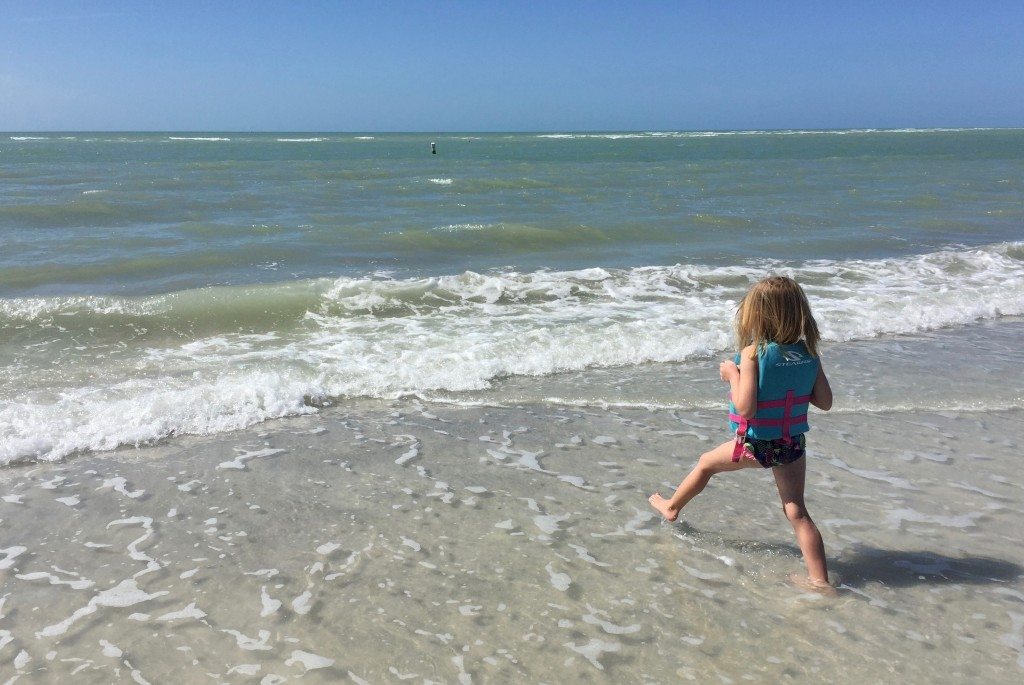 the gulf view was much prettier this day than the day before.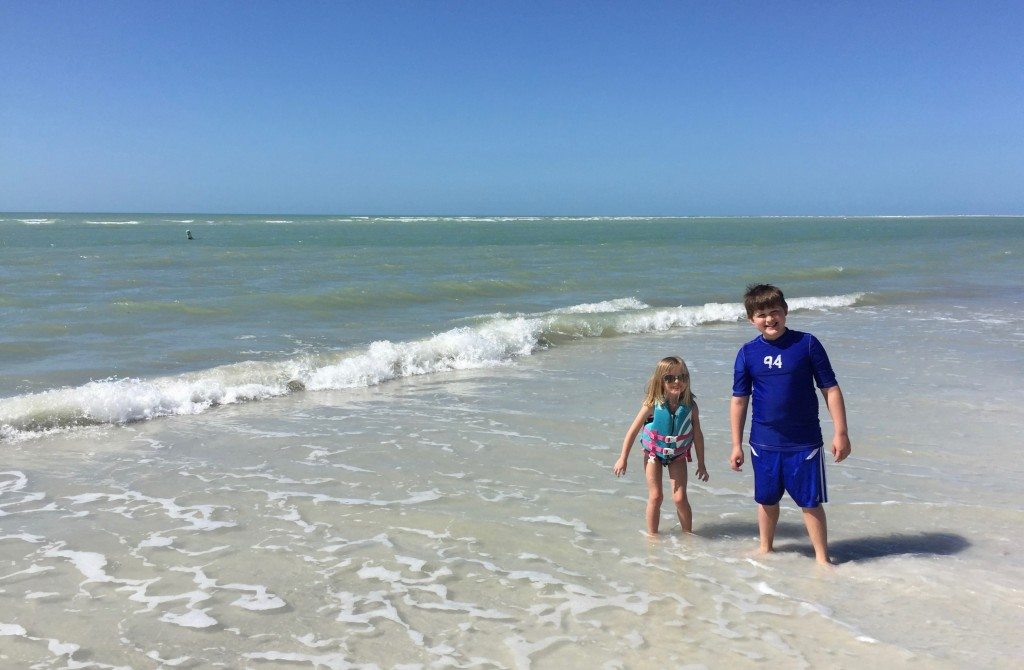 we had been doing without sand toys for so long on this trip. charleston. saint augustine. the playground at the last place. indian rocks beach. and our first day at fort de soto. but, we finally picked some up at publix on the morning of this trip out and scored this sweet wagon for hazel. she got to work loading and hauling things. but it made for a WAAAAAYYYY longer walk to and from the car.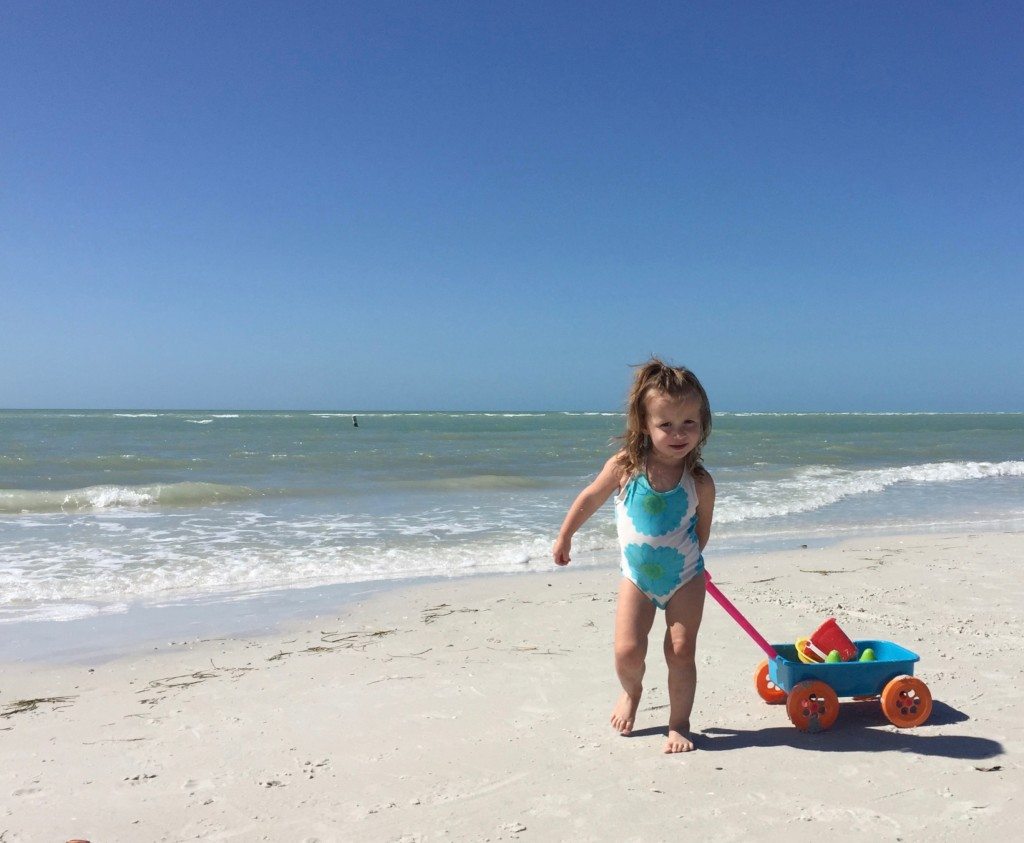 happy beach lid kids.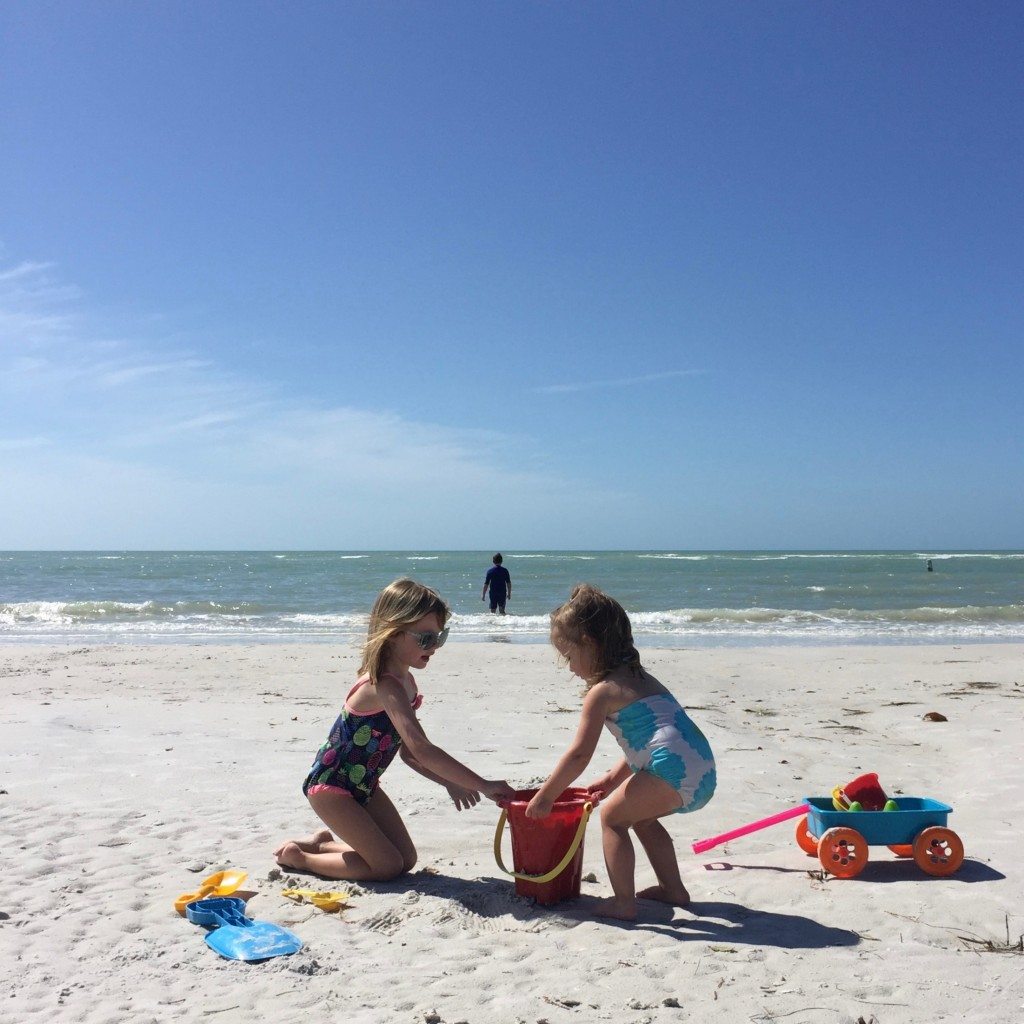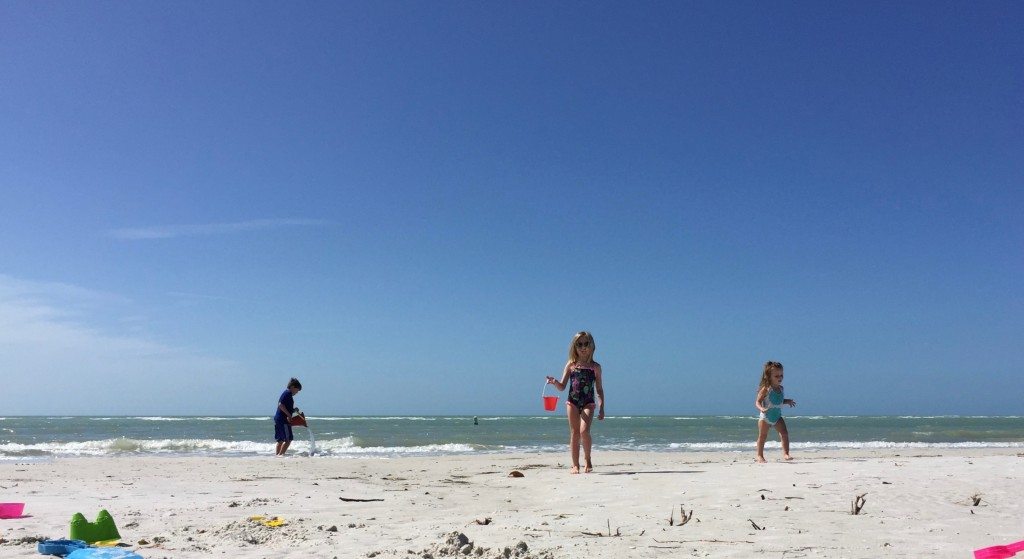 when we got back to the site, hazel napped, and the kids and i went to the playground. isaac ran off with a pack of crazy boys, so anna and i just chilled on the swing.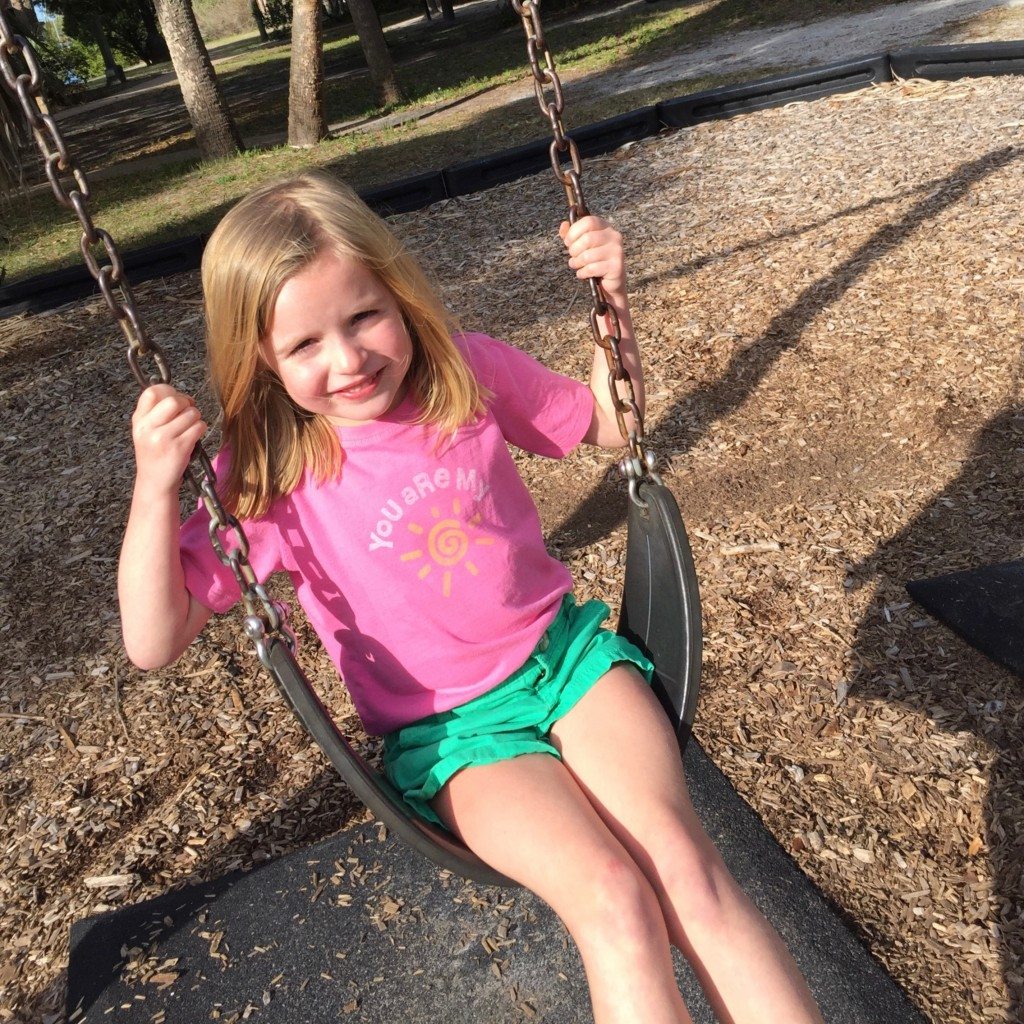 our walk to the playground is along the water and on our way back, we happened upon this flock of some sort of not very afraid of people birds.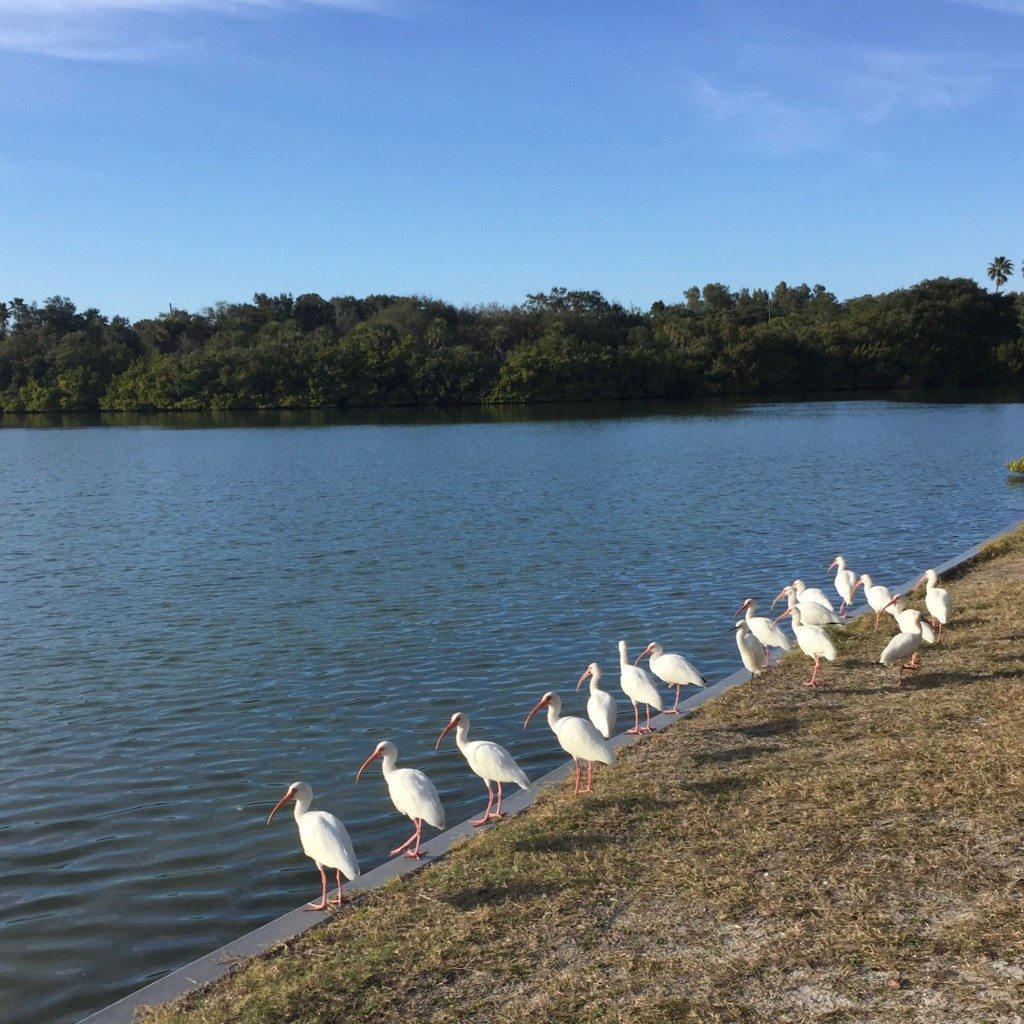 and that brings us to today. we are planning to visit the fort part of fort de soto. and then head back to the beach, obviously. 🙂