we have been extra lazy at our new spot. we are here for three weeks. it's a nice campground. the kids are tired of having daily epic adventures. there's not a TON to do in the immediate vicinity. so, lazy it is.
lots of legos.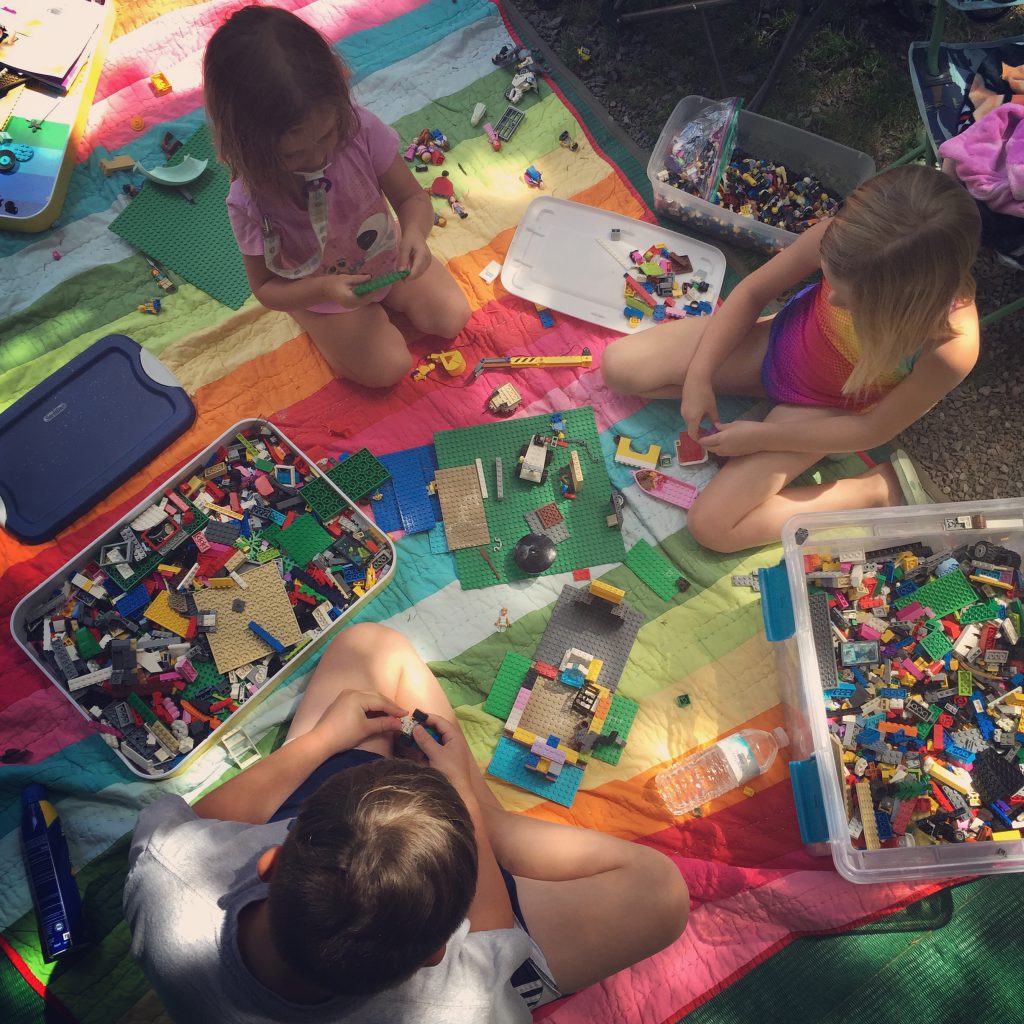 our site is close to the pool. and it's been warm. so, lots of swimming.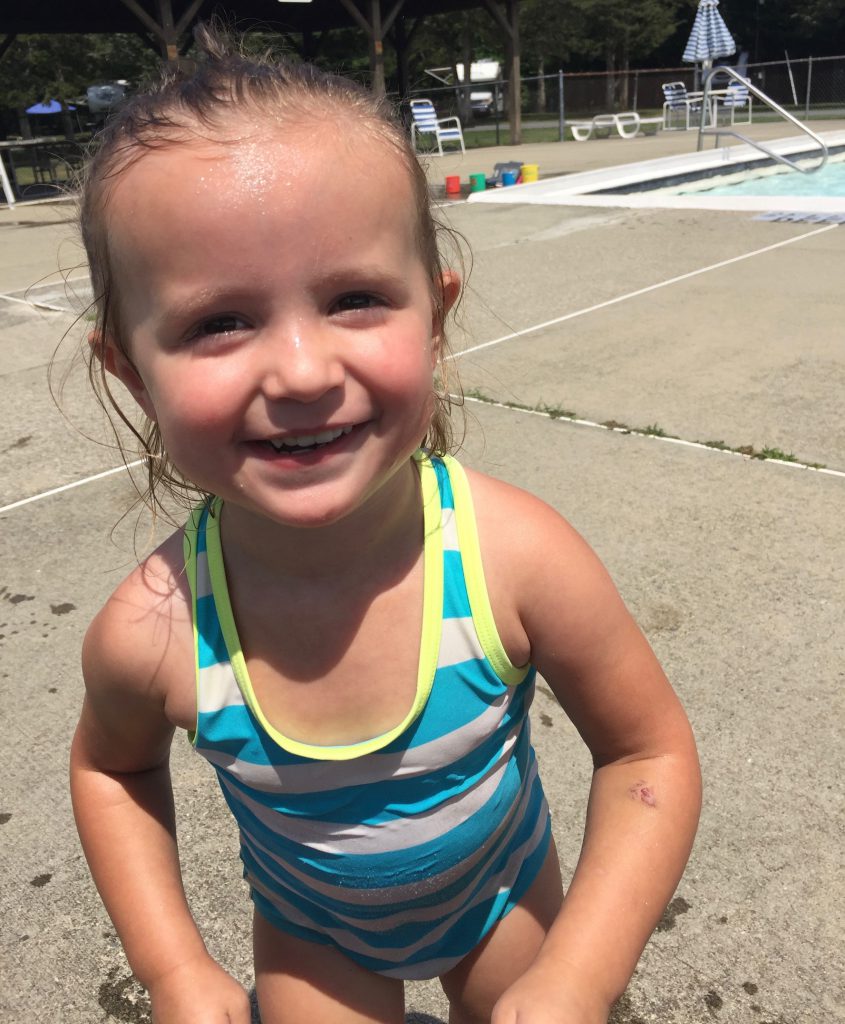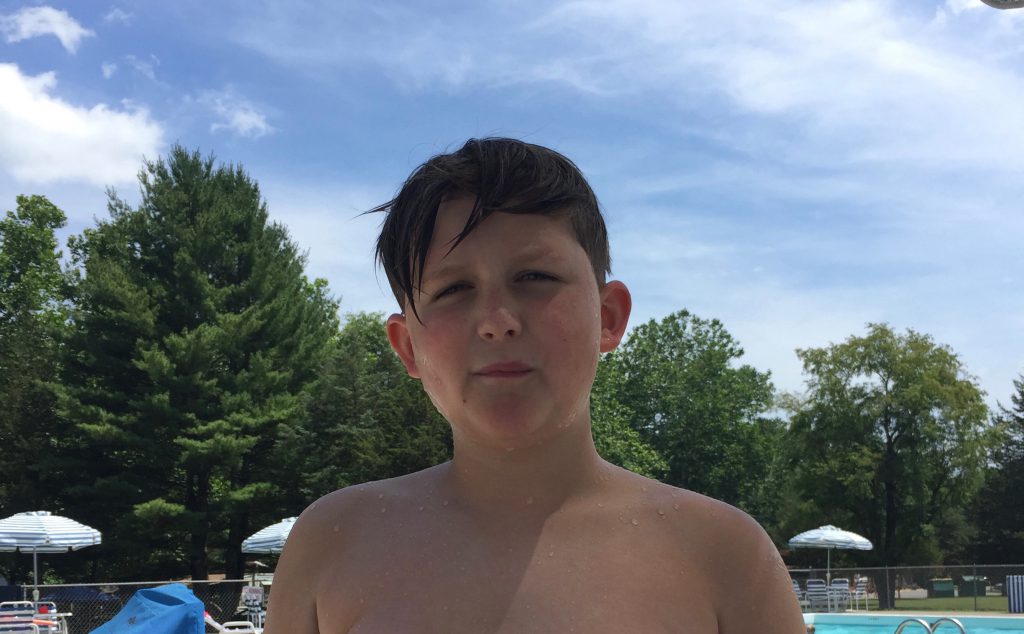 and sunbathing.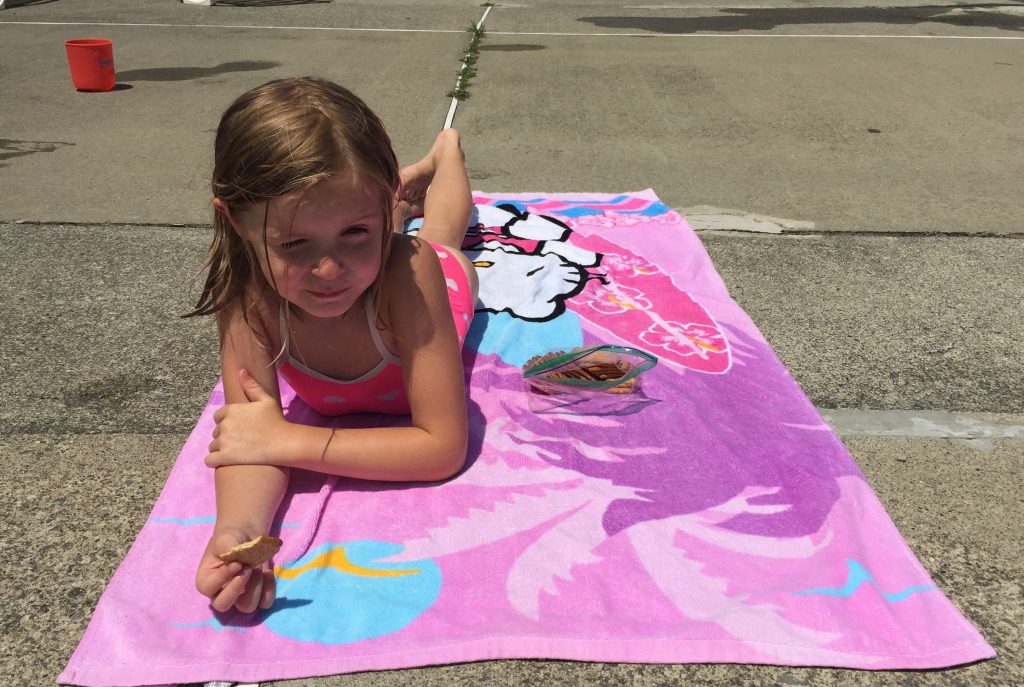 back at kelder's farm, i made the older two kids stop to take some pics with the alleged "world's largest garden gnome"…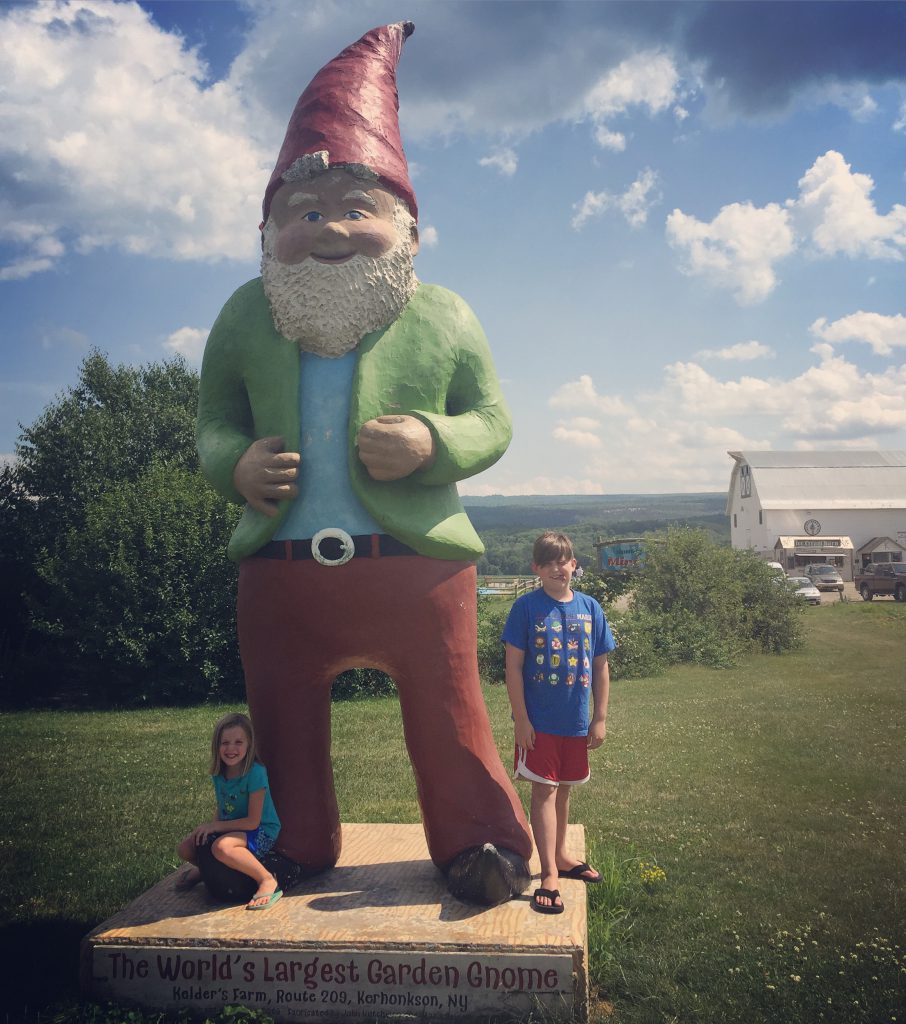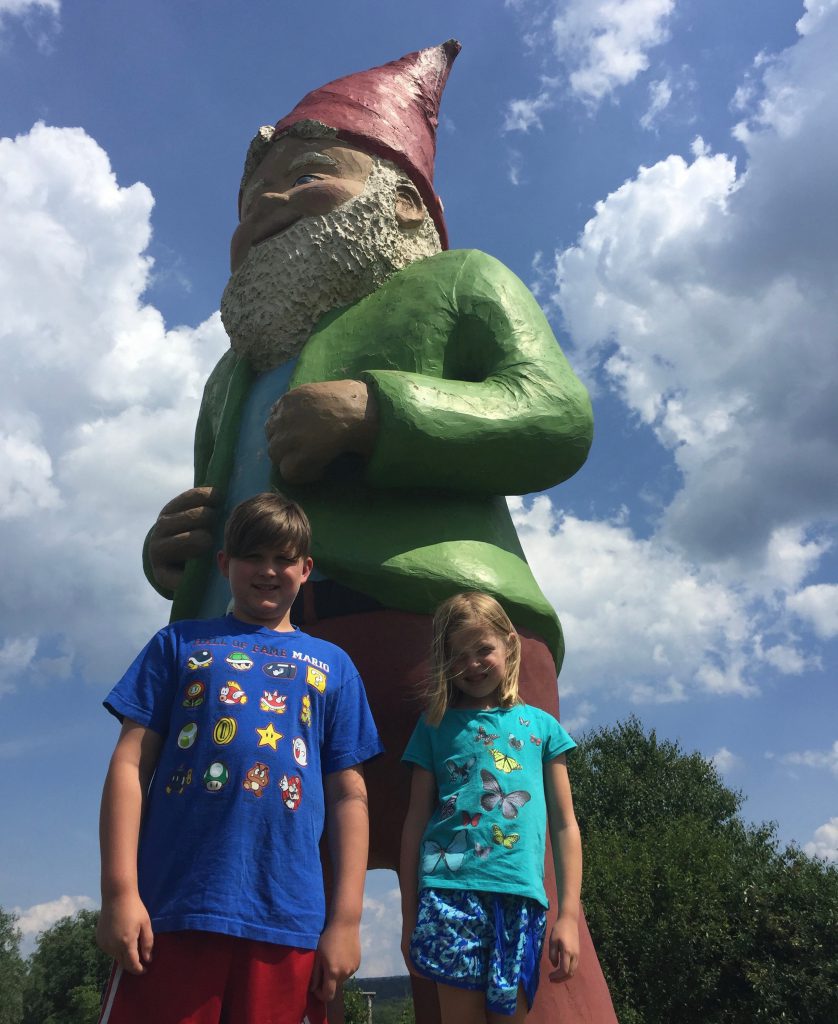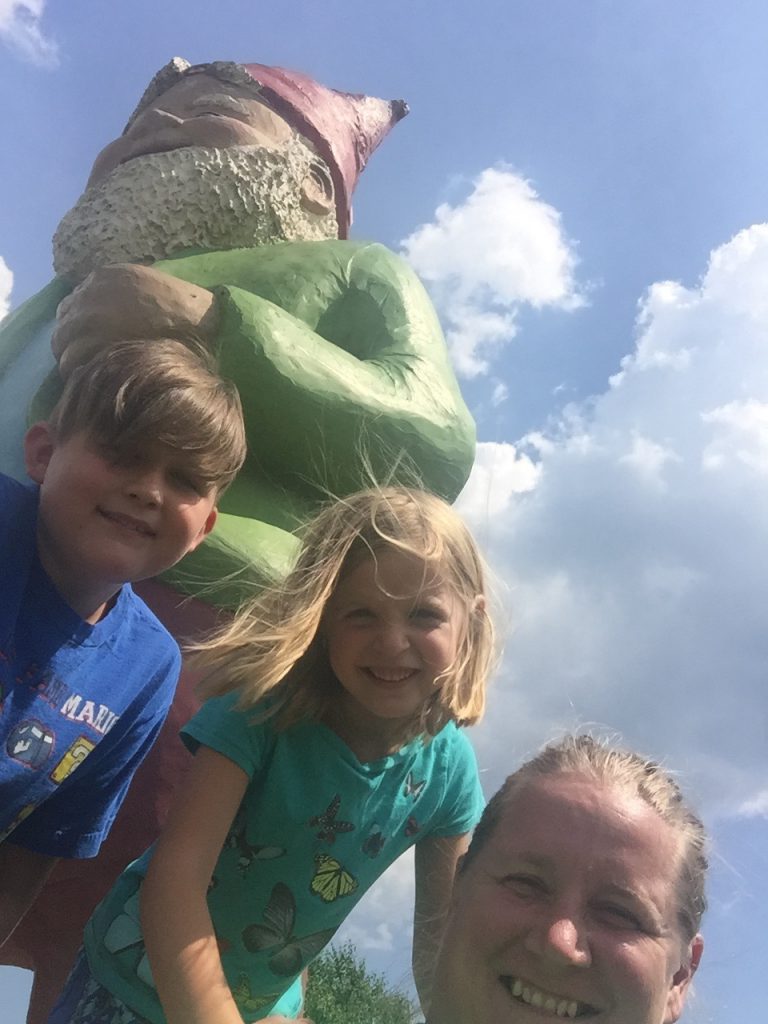 watermelon.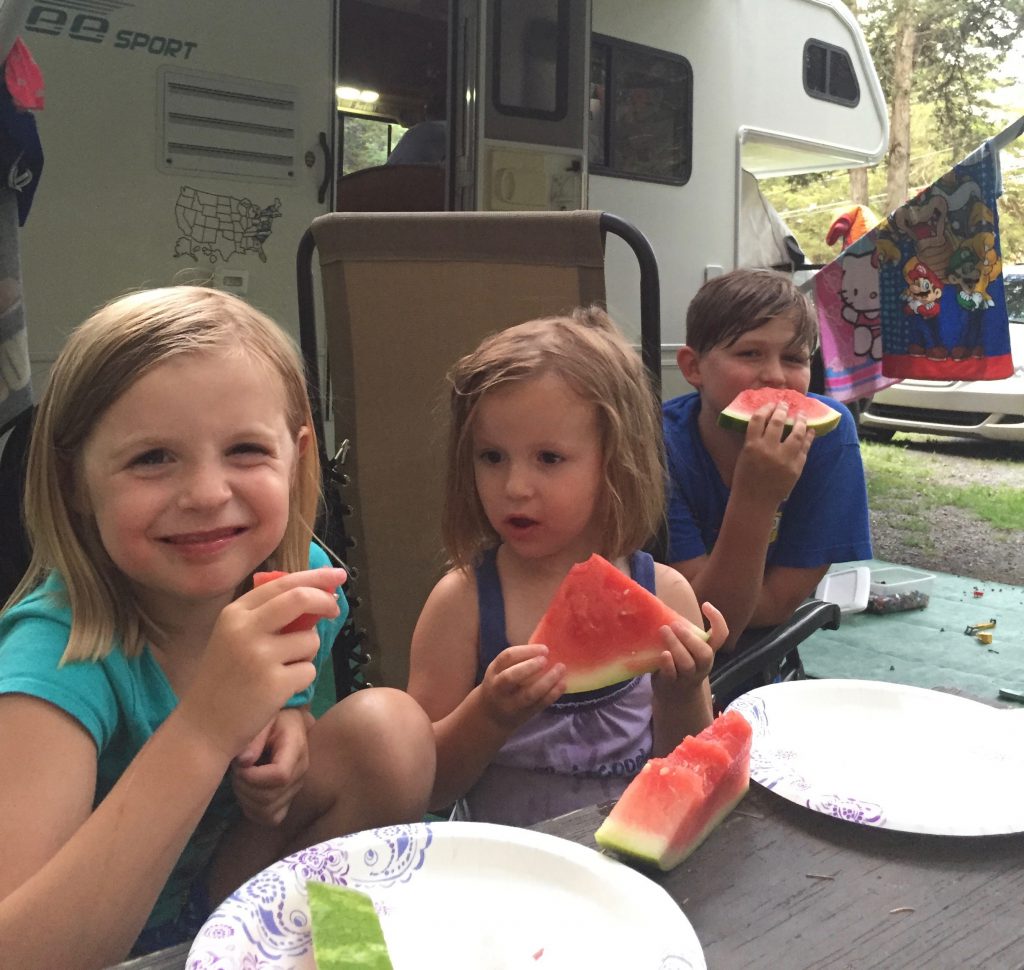 ok. ok. so one day, we did have an adventure. we drove to the mohonk preserve to do some exploring. the kids LOVED the "children's forest" where they could dig and break things and build forts.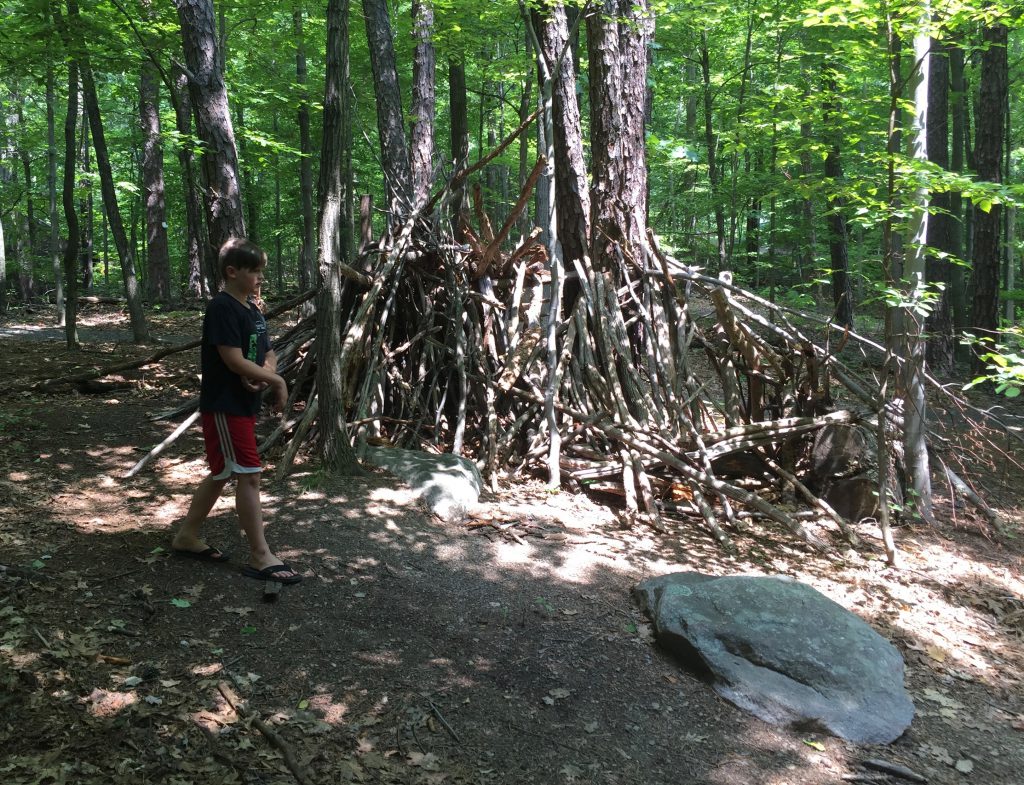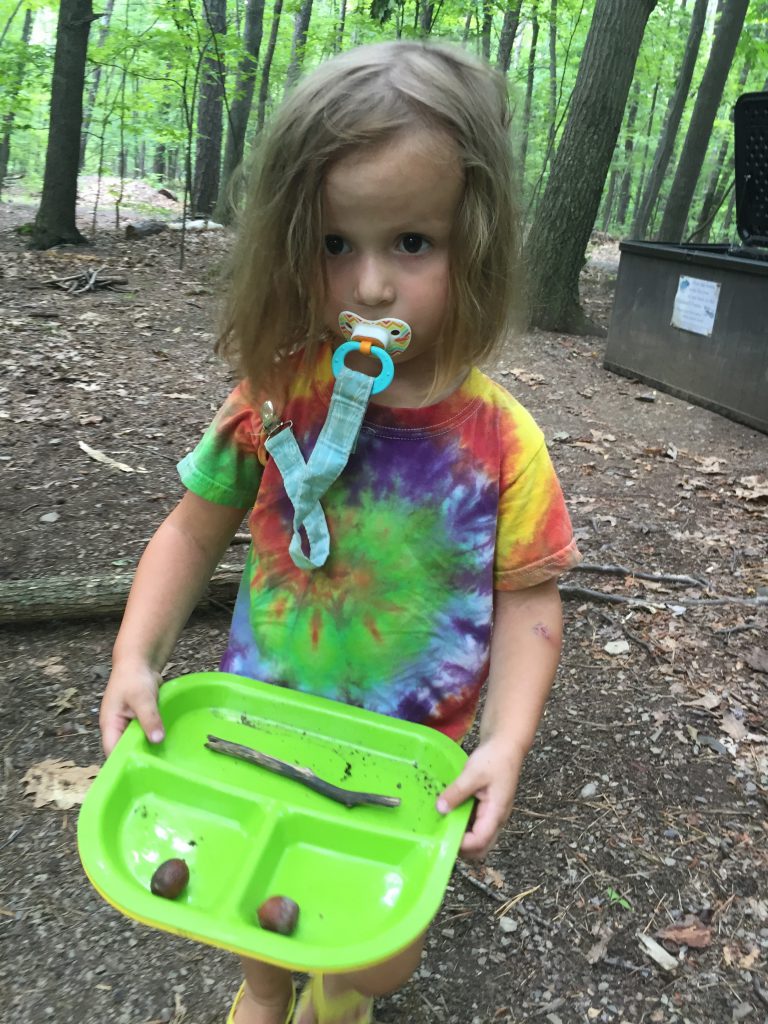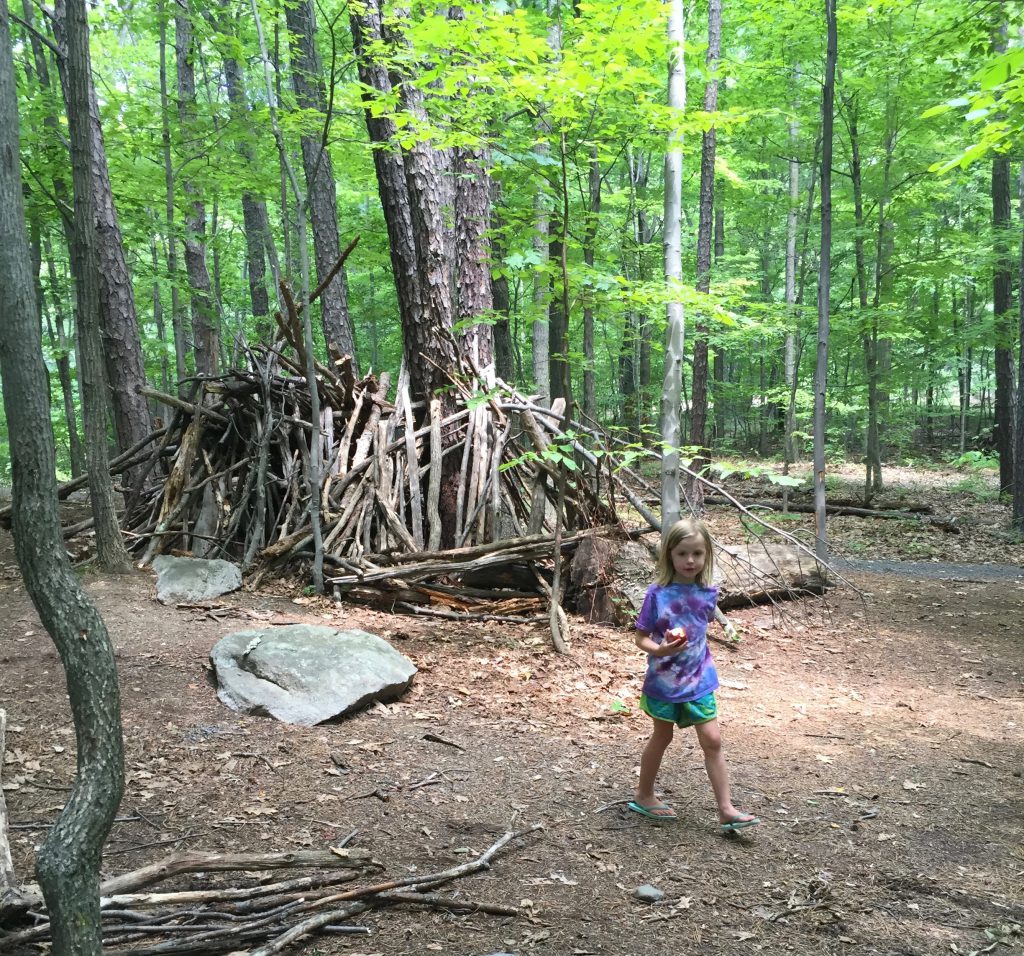 i dragged them away from the children's forest to go to a little waterfall natural swimming area. those never get old.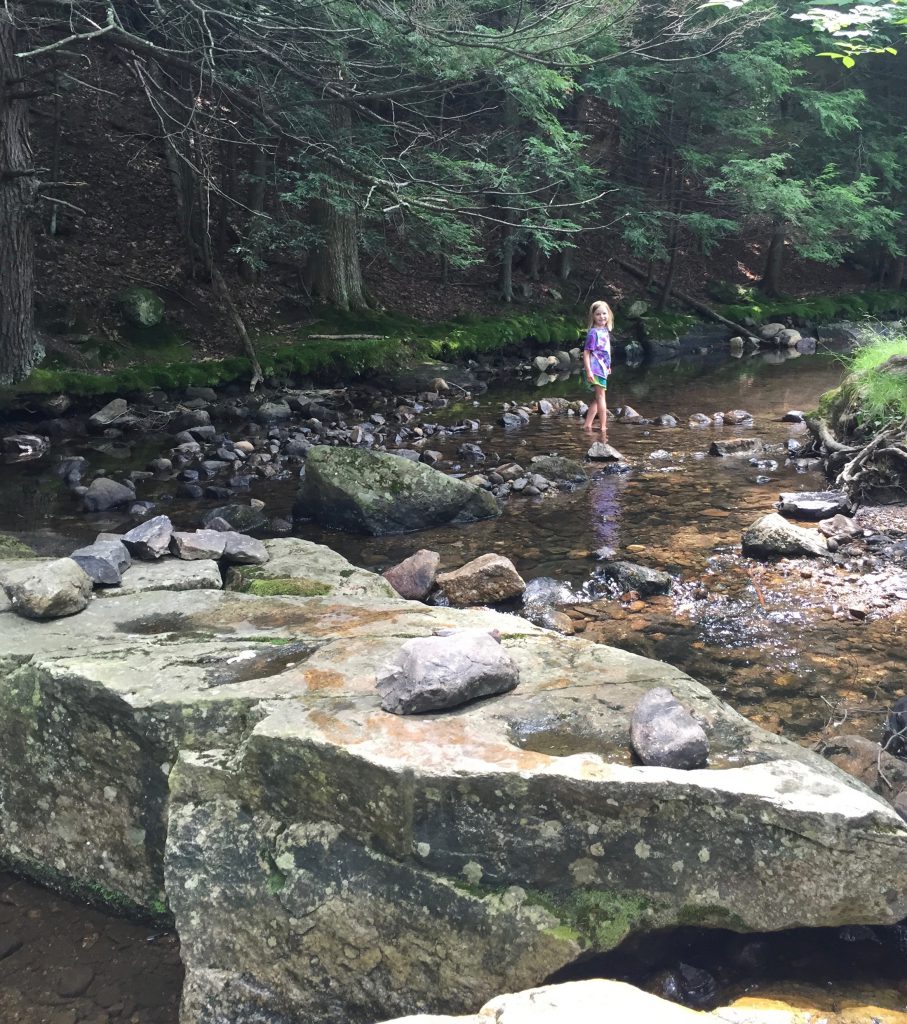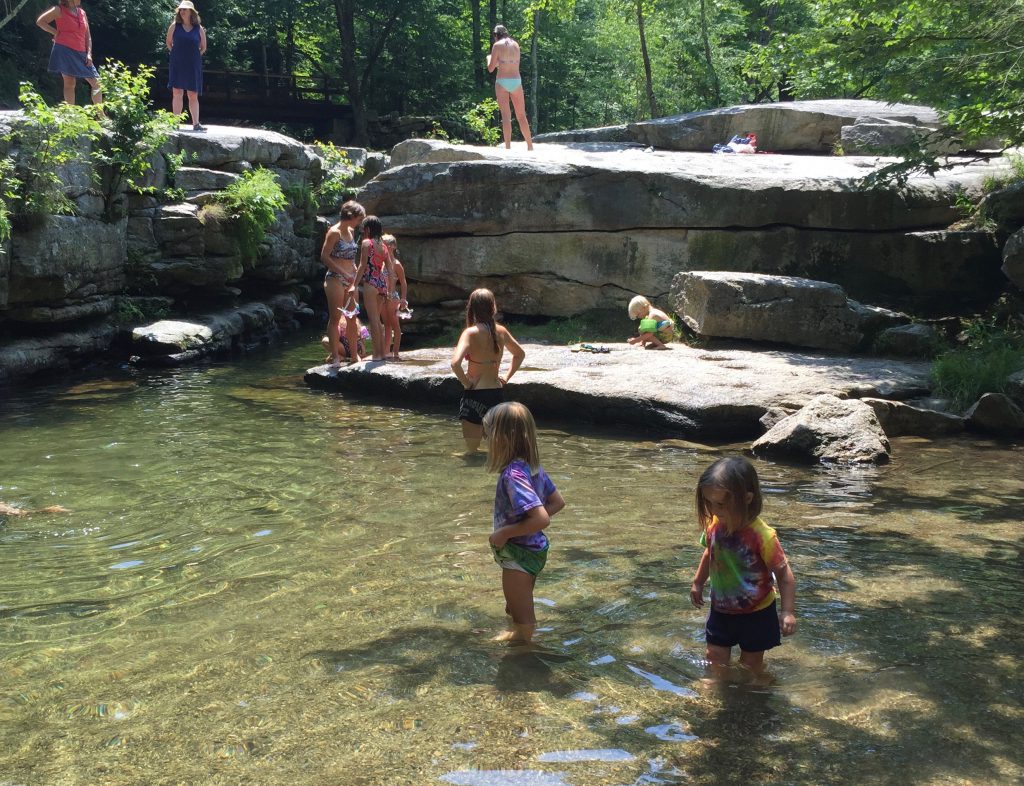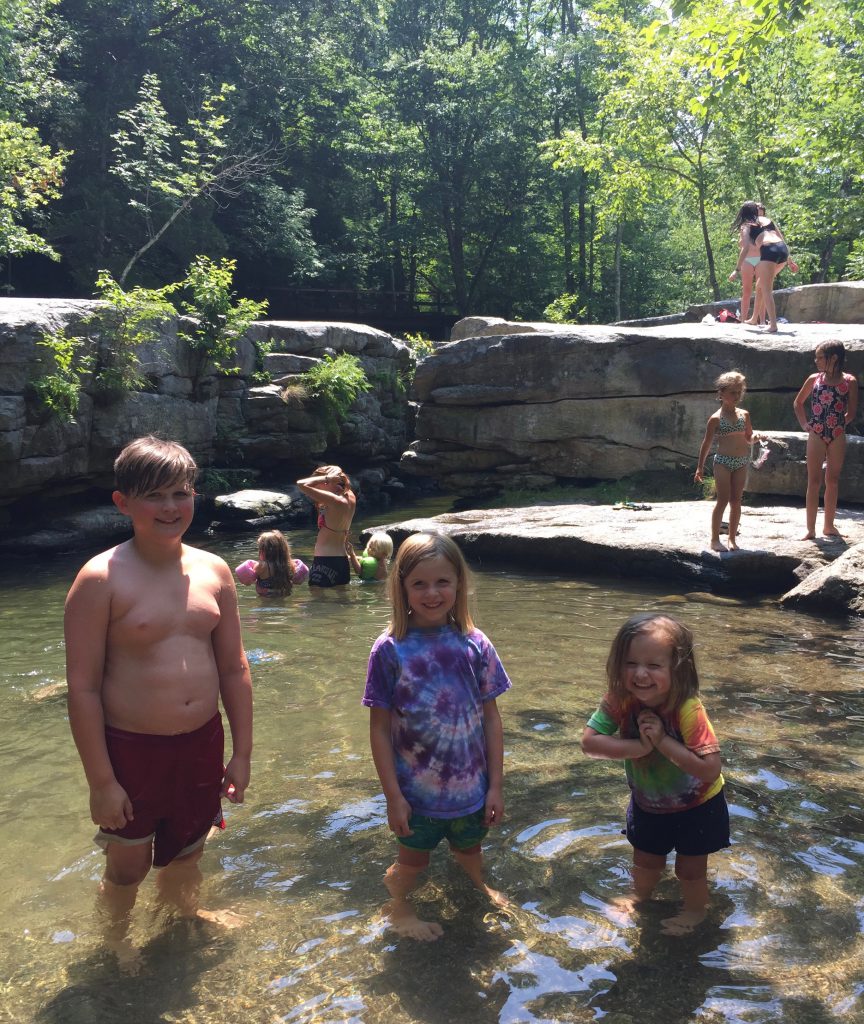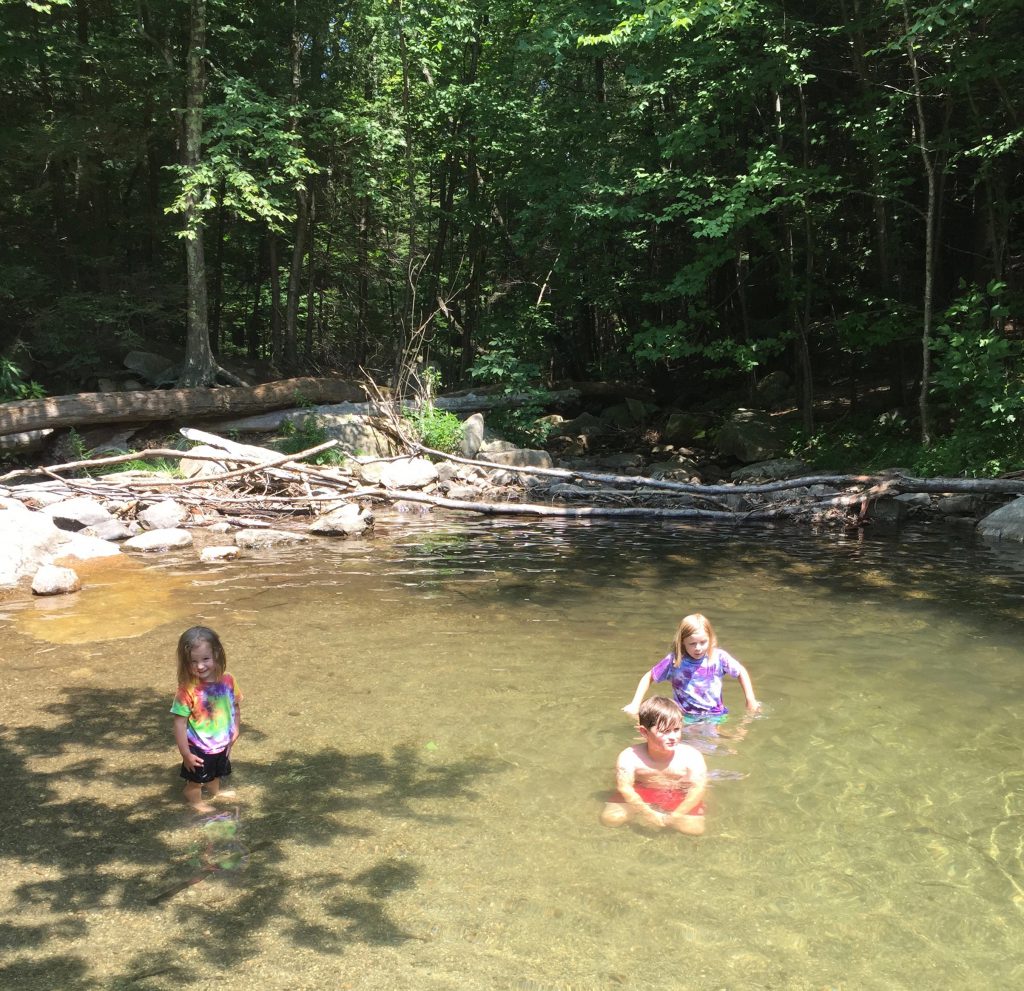 i was pleasantly surprised by isaac's willingness to swim out to the waterfall. there were spots that he couldn't touch, but he still went for it.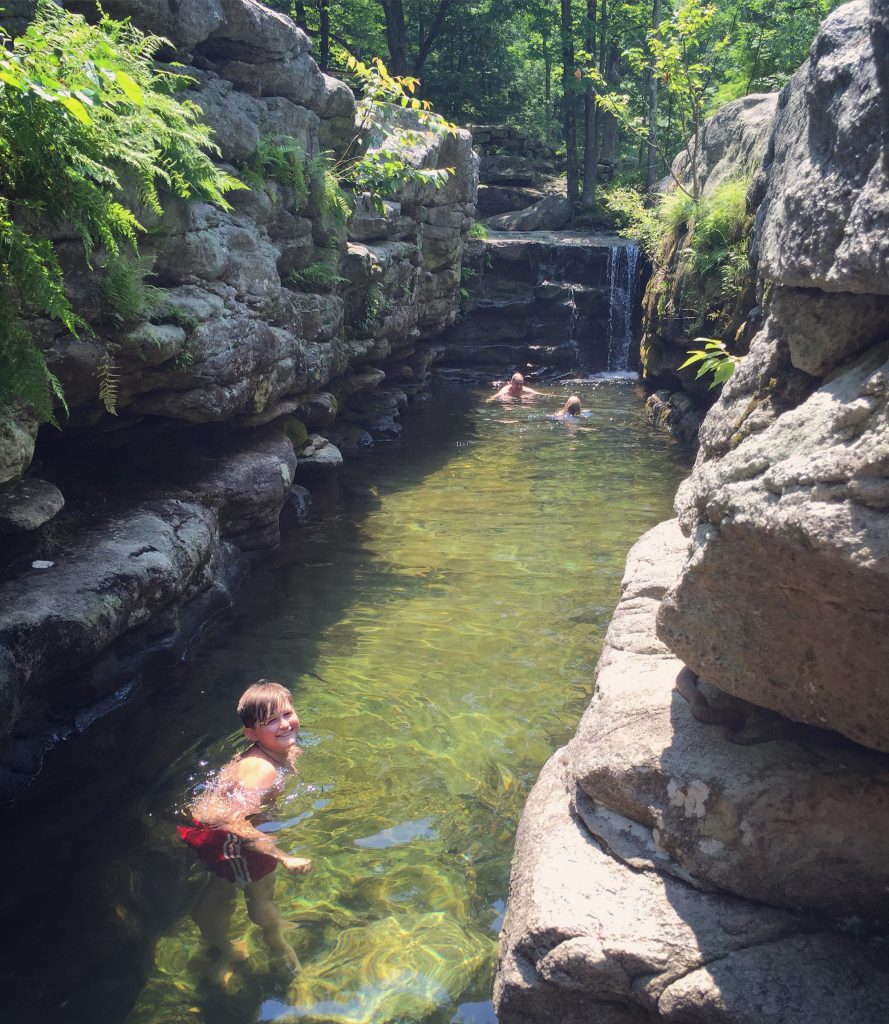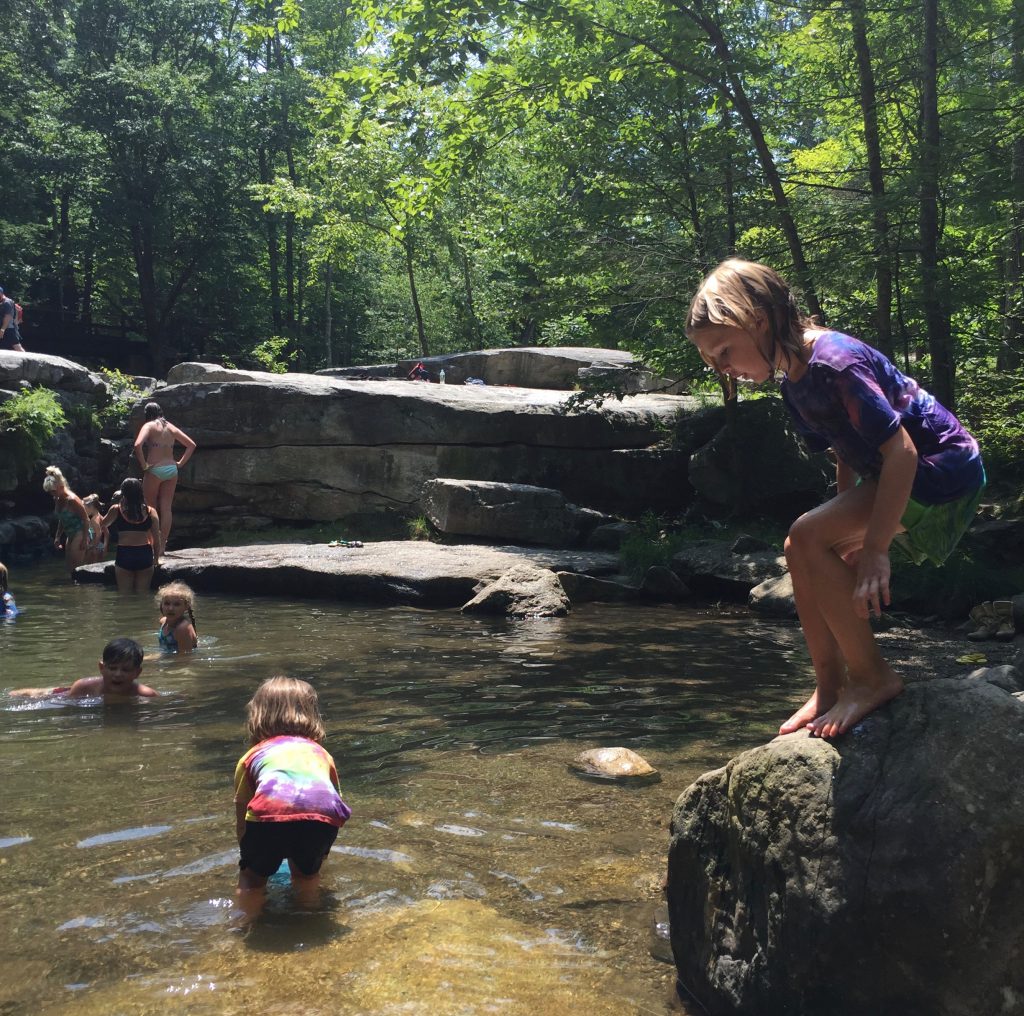 this crazel face.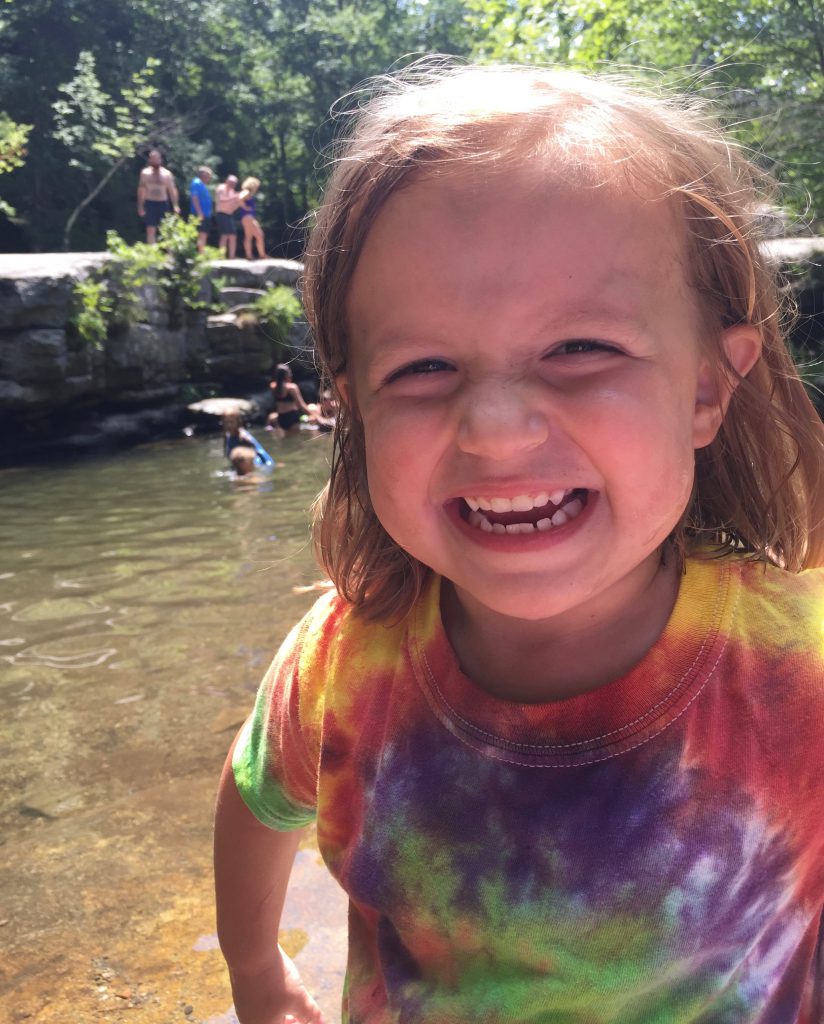 more waterfall touching.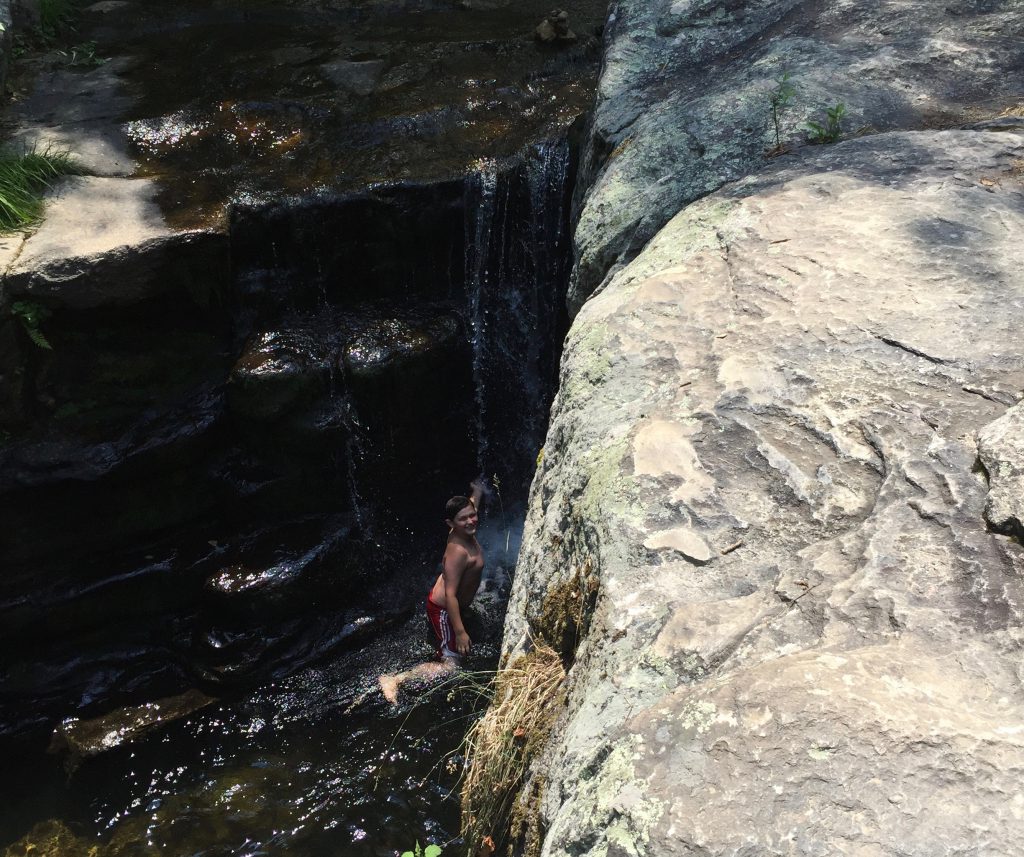 and jumping off this rock. he's much more adventurous than he lets on.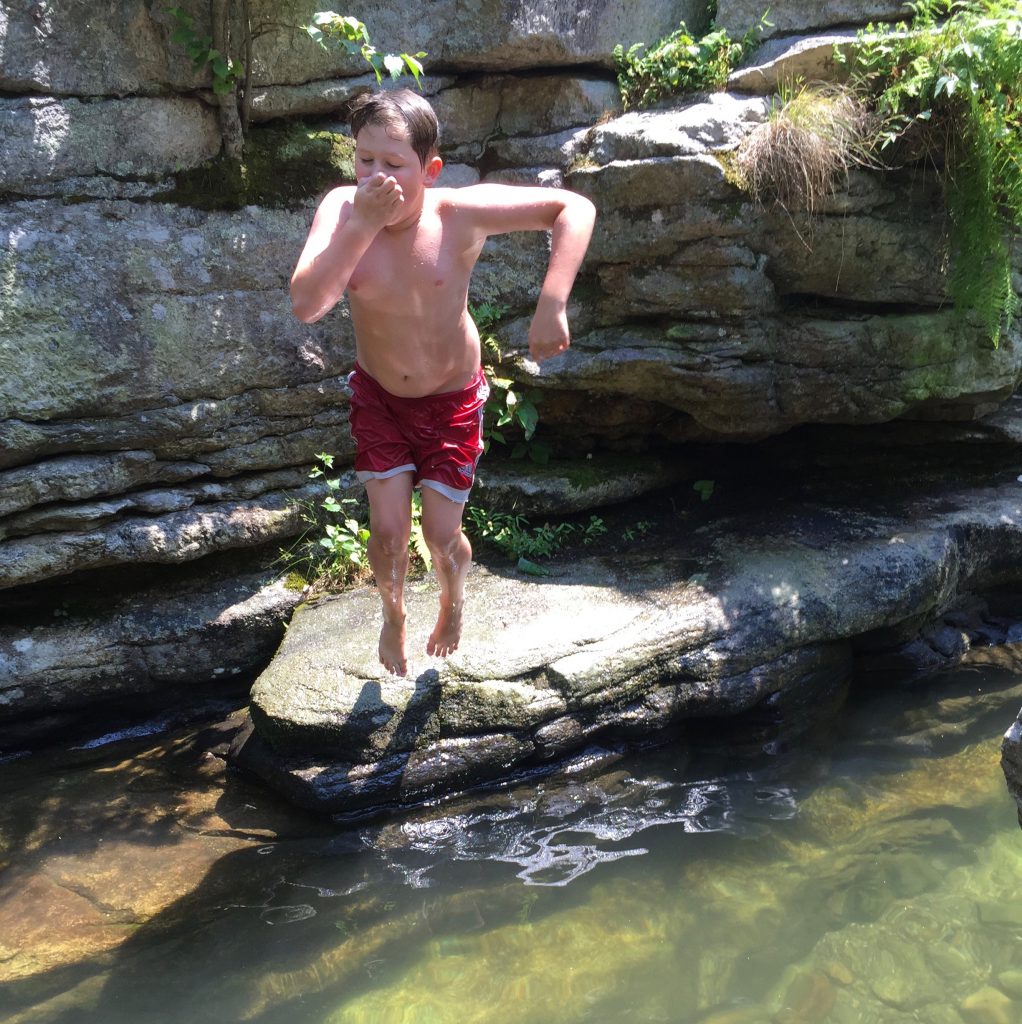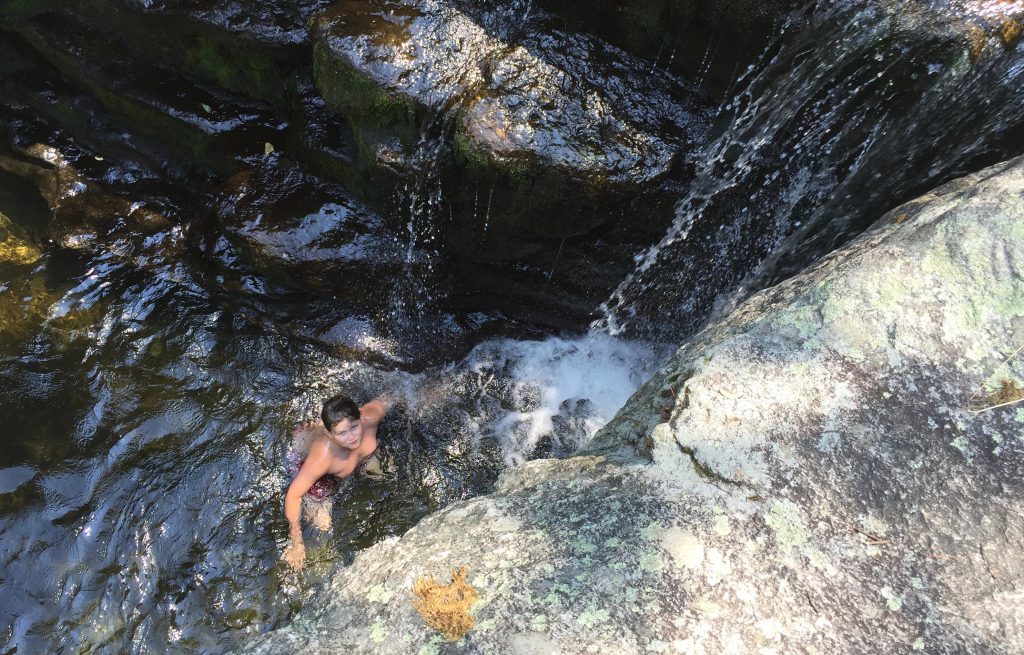 after our swim time, we went to one more spot, to see the "million dollar view of the catskills". it was a little misty, and the kids were definitely not impressed, so we stayed for about 9 seconds.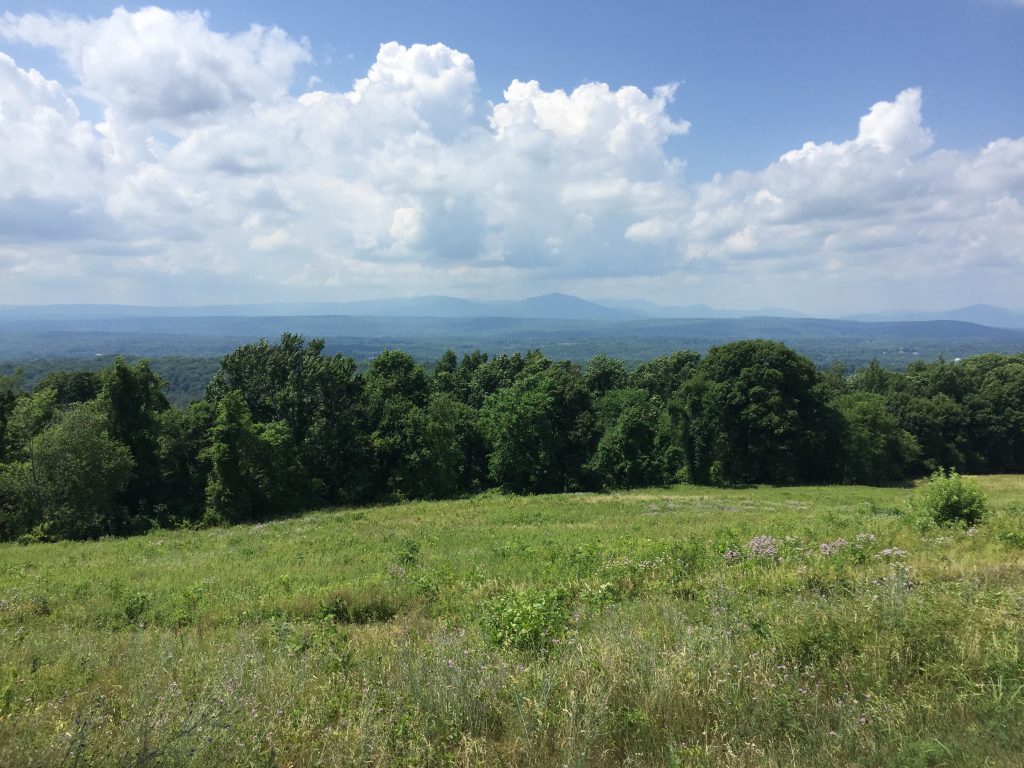 this was the best pic i could get with the three of them.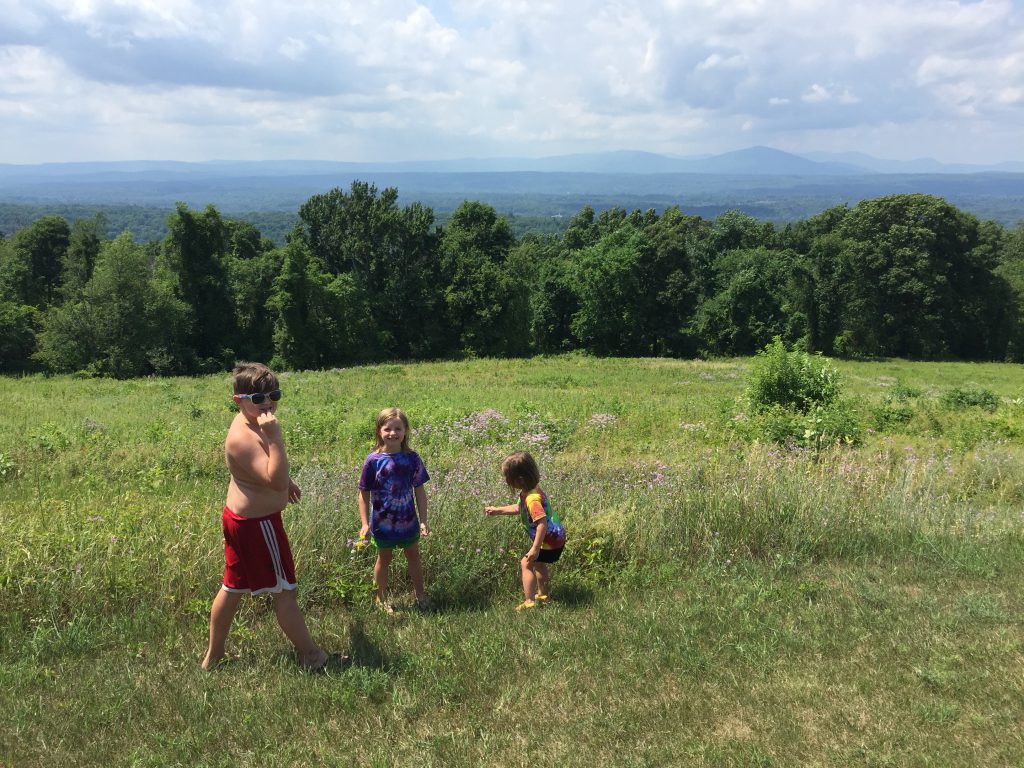 anna (and hazel) were happy to pick a bouquet of wildflowers.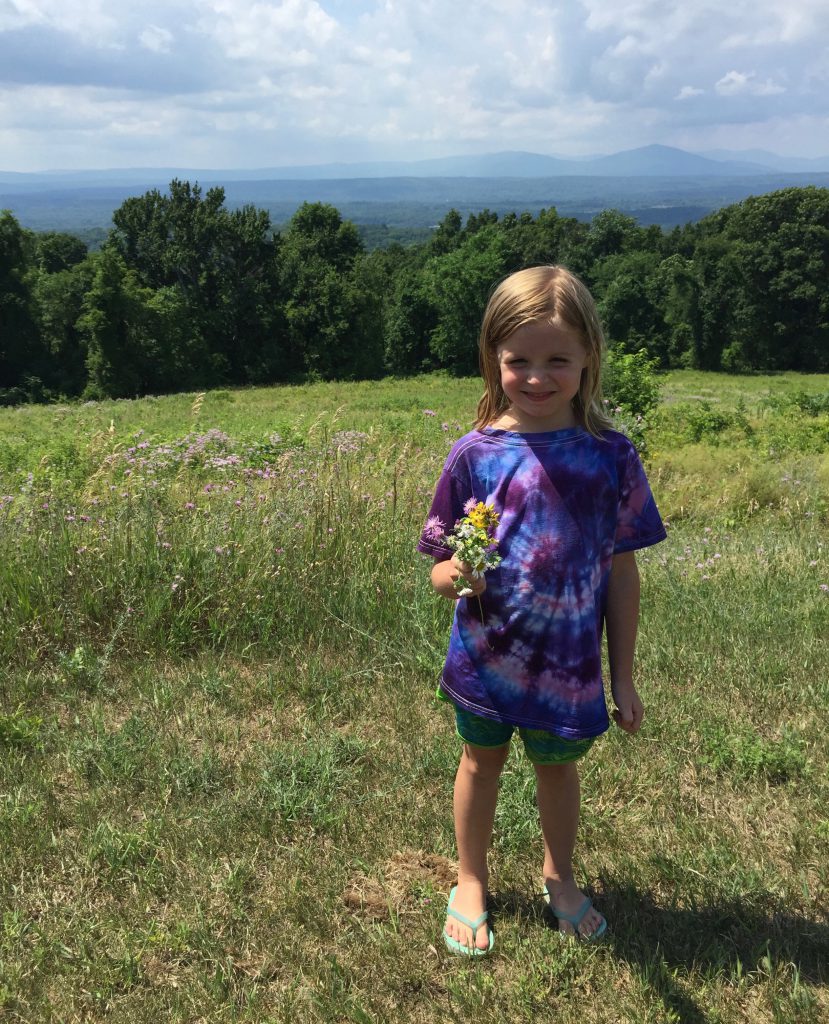 and that was the end of our one adventure. that night. we ventured out for some wings and pizza. (because i promised it during our hike/swim/adventure).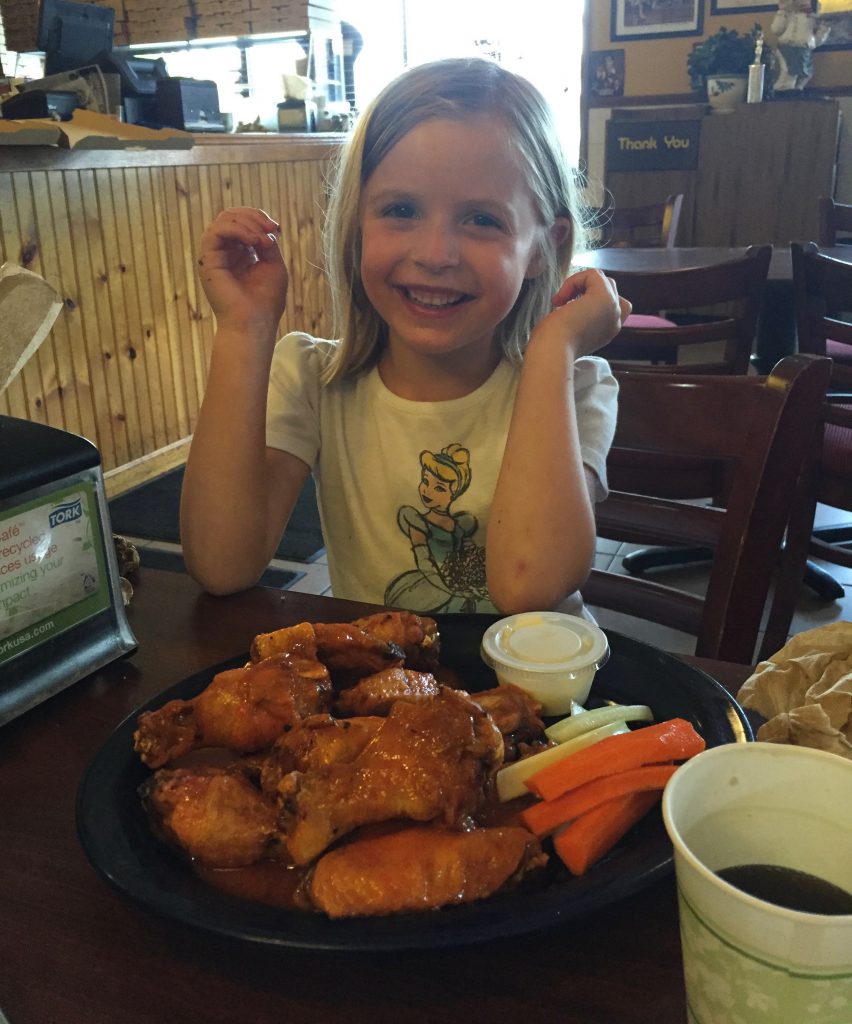 crazel didn't make it.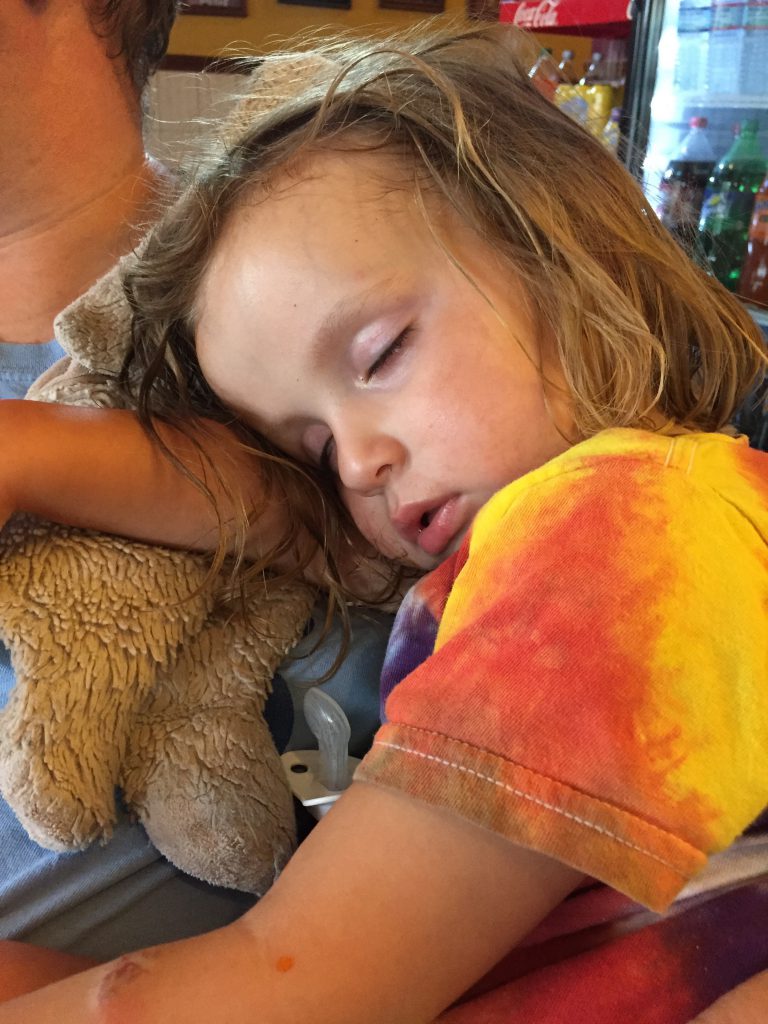 the next day. disaster struck. we were laying low, around the site, so i decided to get all of the kids bathed. during ike's turn, while he was getting dressed, there was an "incident". at first, he told me that he was naked dancing. but, he eventually revised his story to say that he was doing kung fu. also naked. either way, he whacked his hand on the door latch and ripped open his knuckle.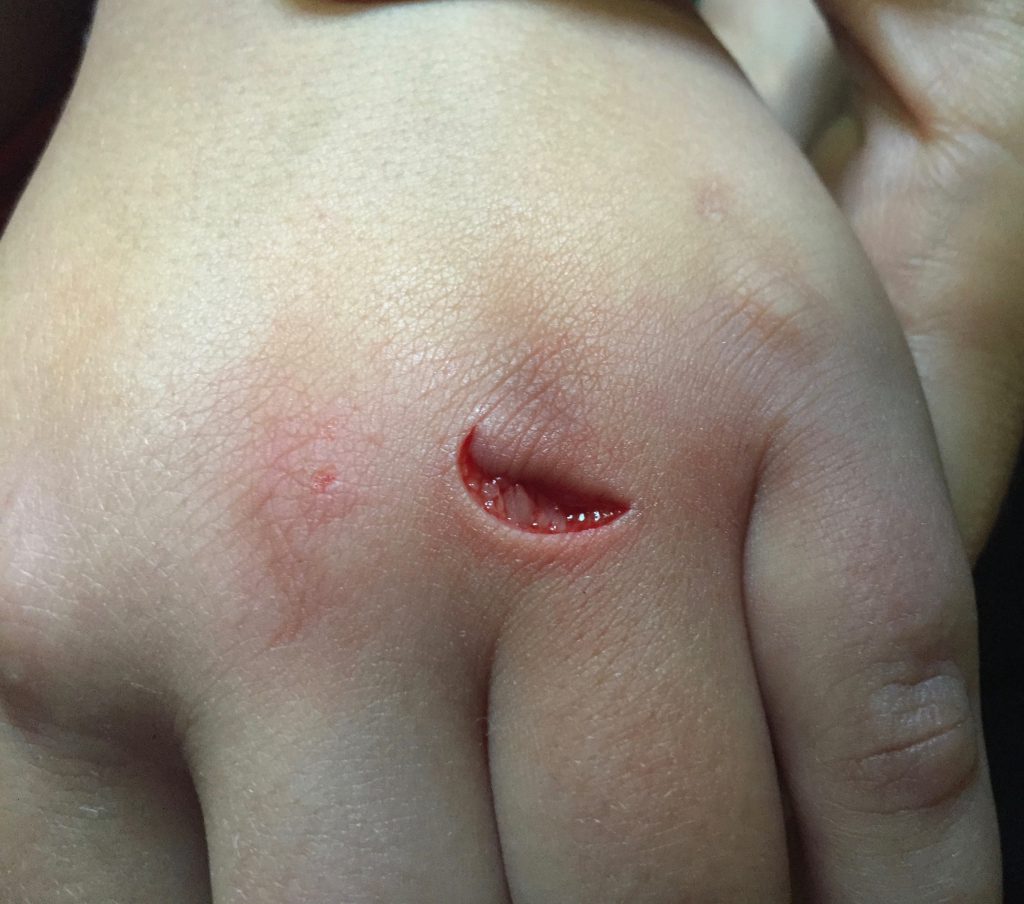 so, for the third time on our rambling road show, in the third different state, for the third kid, we got to visit a local medical establishment. first, we went to urgent care, but they sent us to the ER, because the cut was on the knuckle. he was a little anxious about getting stitches, but the ipad helped to distract him.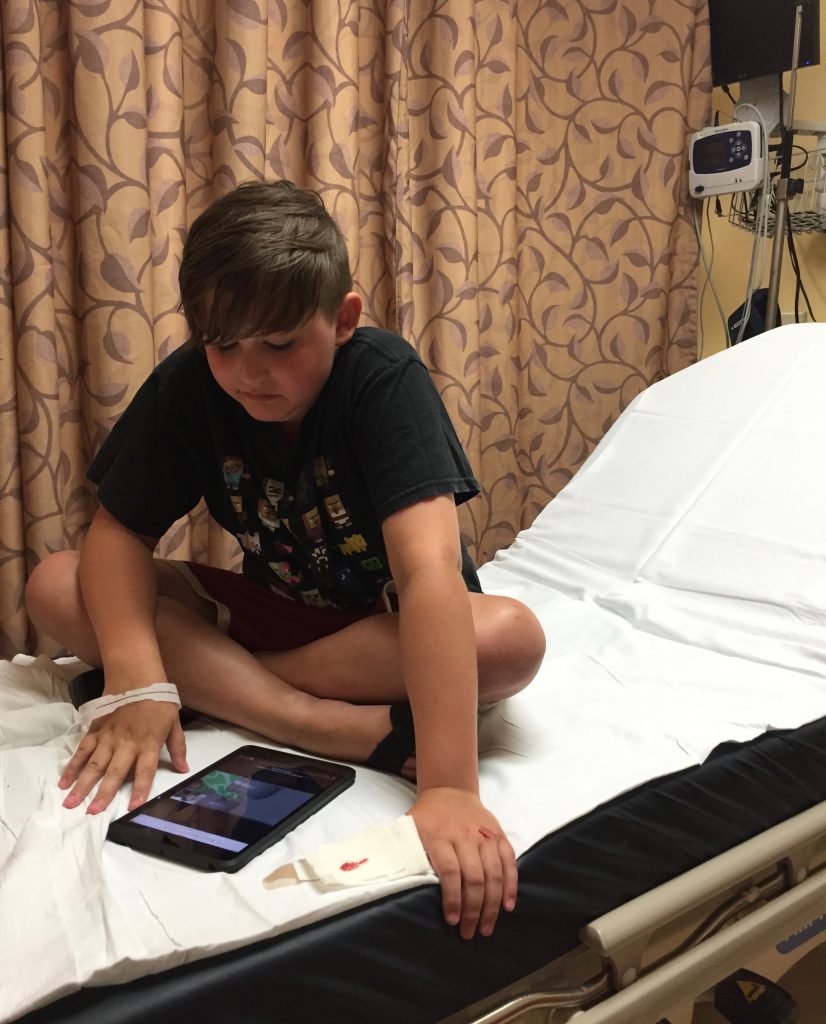 they got him fixed up, and thankfully there was no damage to the tendons. (side note: watching them dig around inside to see if he had cut through the "tendon sheath" was horrifying).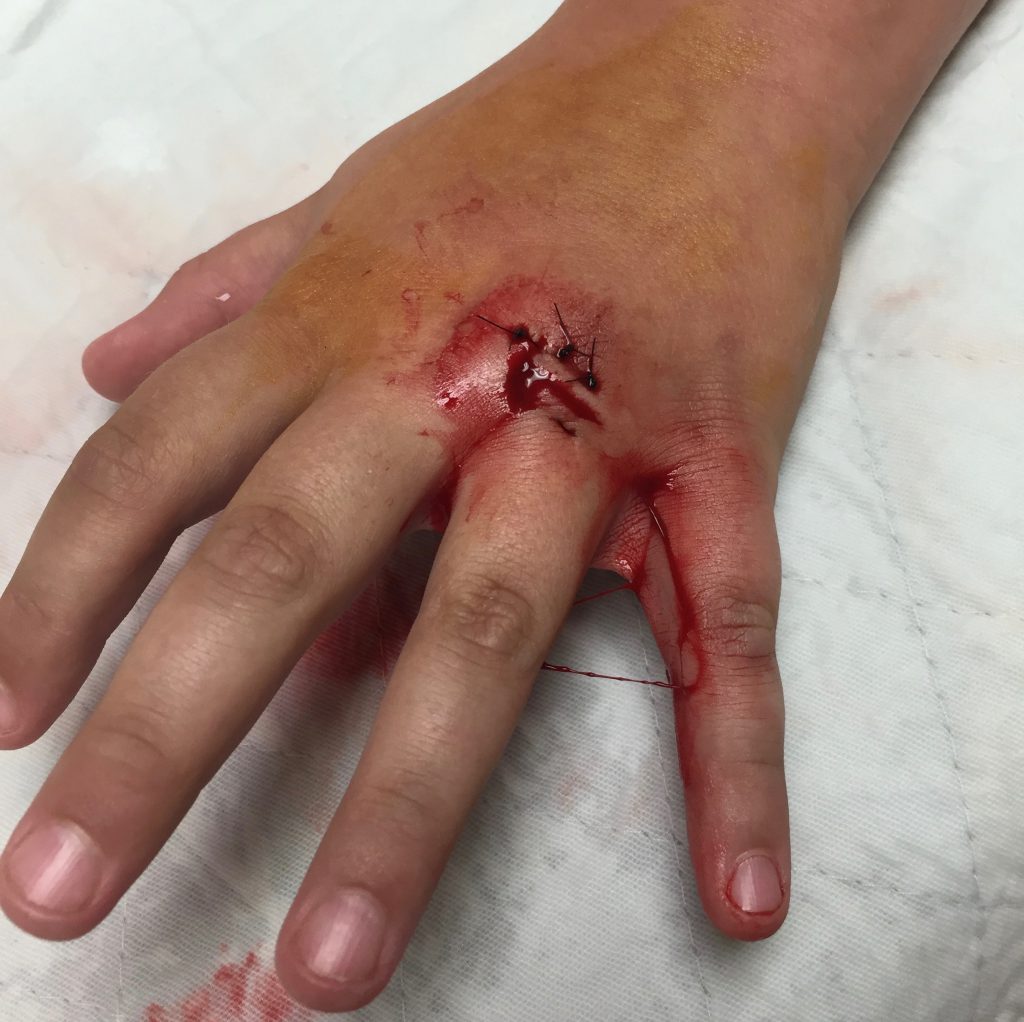 if we were lazy before, we upped our game to another level, thanks to isaac's stitches. lots of ipad and screen time. and whining about his wrist wrap. 🙂
we also finally had a campfire. and s'mores. so good.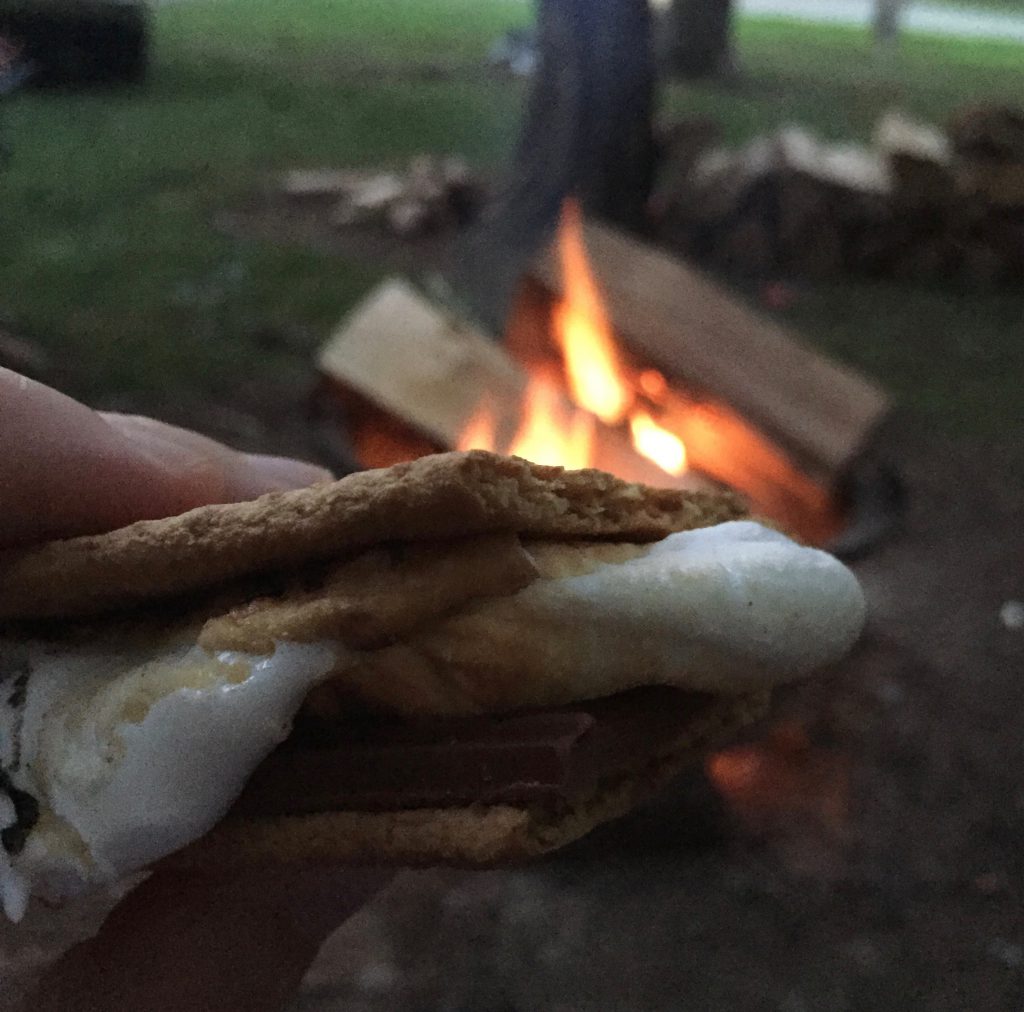 on saturday, we had big plans to go to poughkeepsie for the day, but derek hurt his back, so we were campsite bound. so, more pool time for the girls, while isaac happily stayed back at the camper playing the ipad.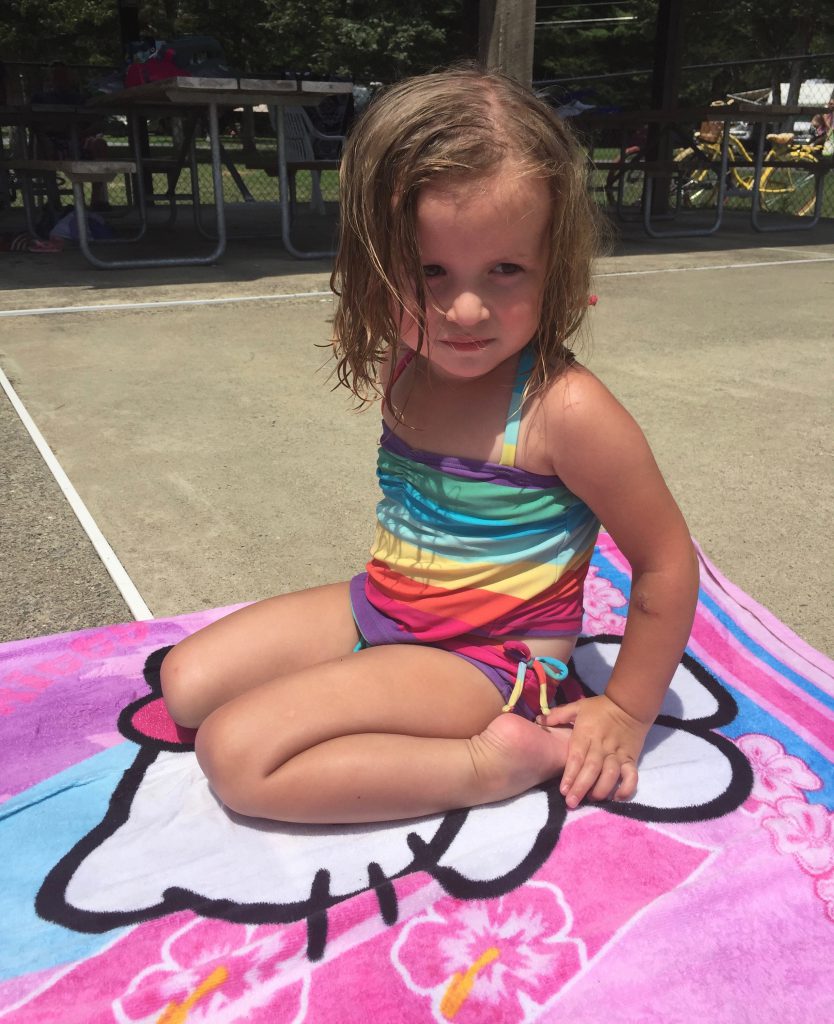 bathing beauties.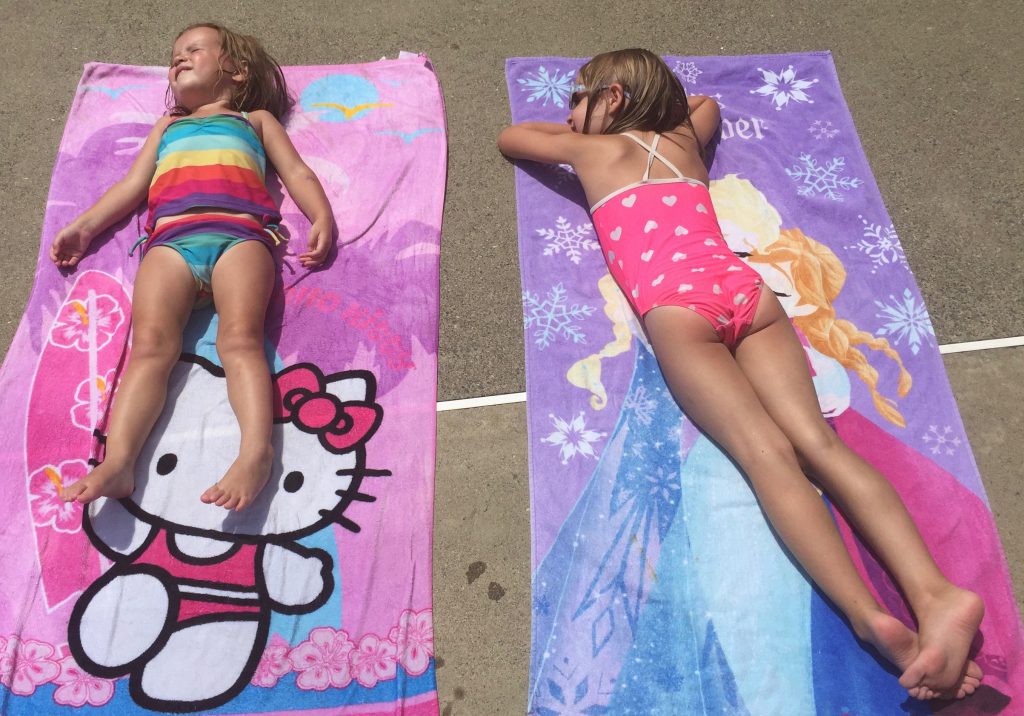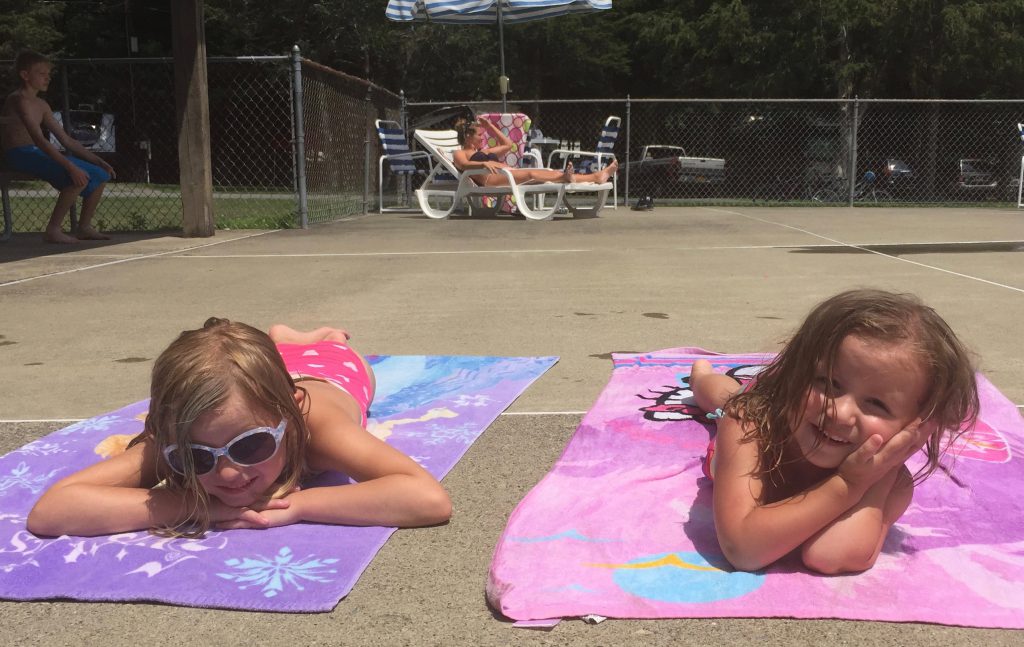 snacking beauties.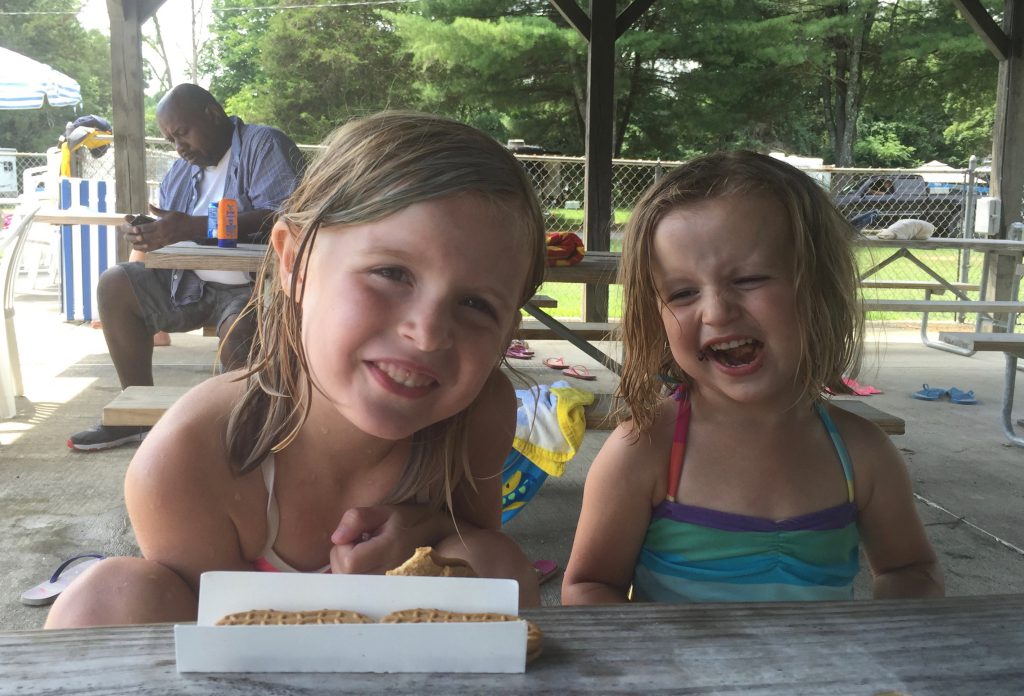 and that ends our first week in lovely accord, new york. and ends my flurry of blog activity for the night. 🙂