after our two nights in ithaca, we spent a very slow morning getting ready to head to our next spot in accord, ny. while we packed up, the kids colored the balloons from wegmans with crayola markers, with made for some super messy kiddos.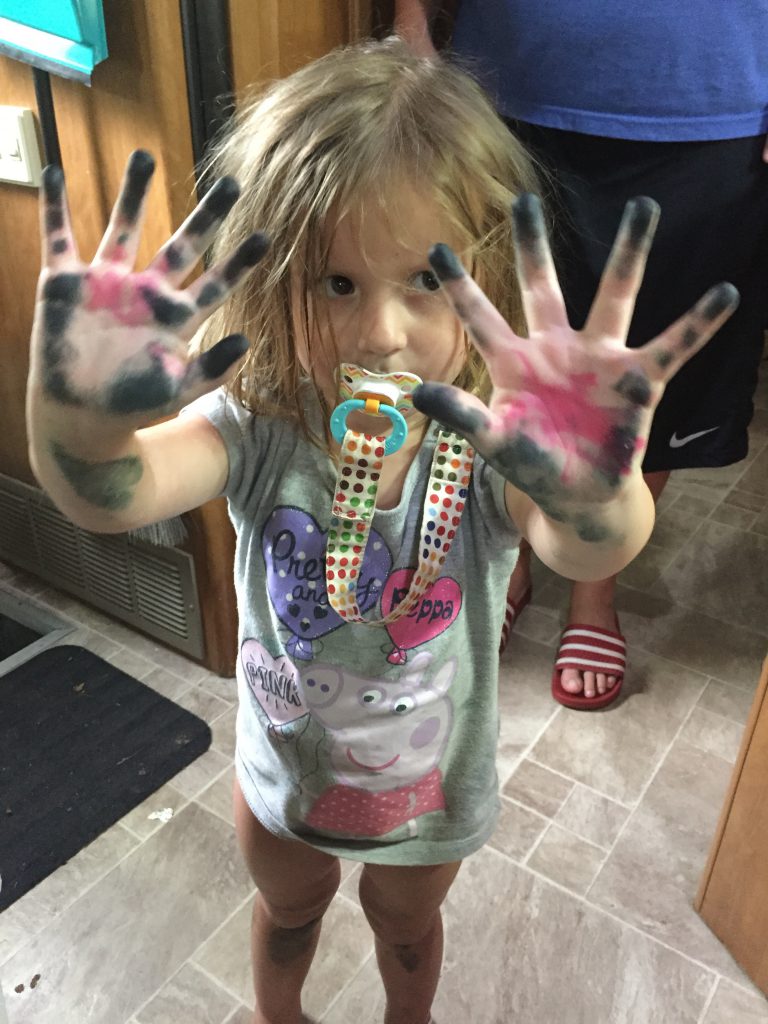 of course we left some stuff out to dry overnight and it poured rain and rained all morning as we packed up to leave. blah.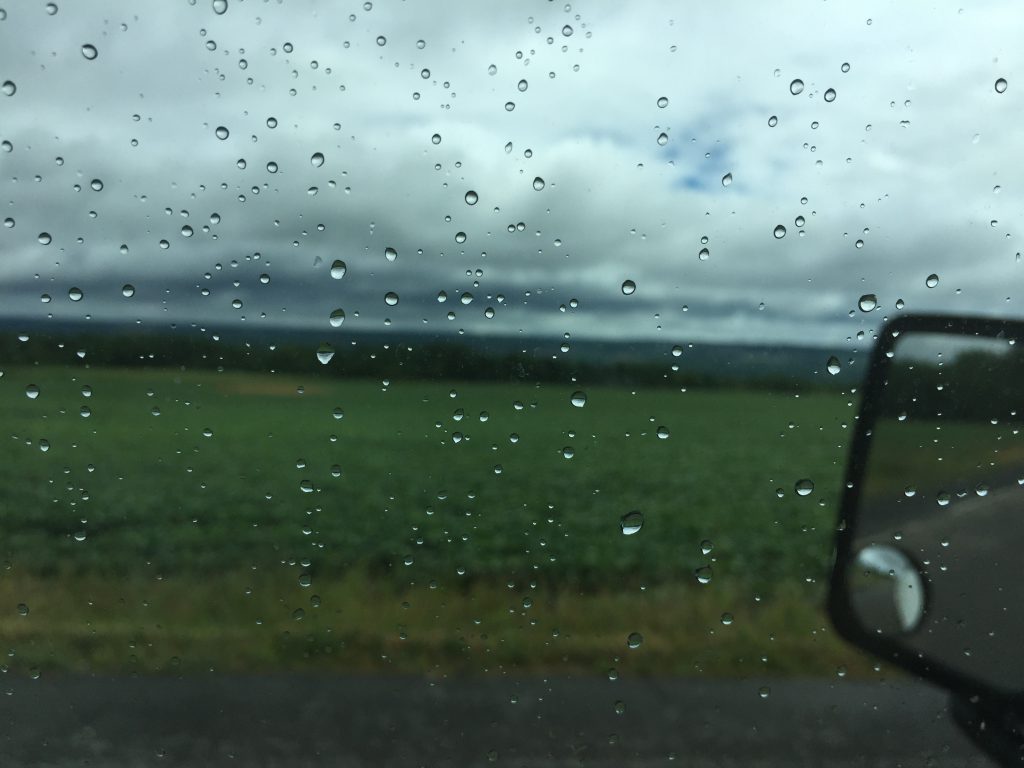 as usual, derek and isaac rode in the camper, and the girls and i were on our own. we stopped at a wendy's, where i could fully assess the grubbiness of my kids.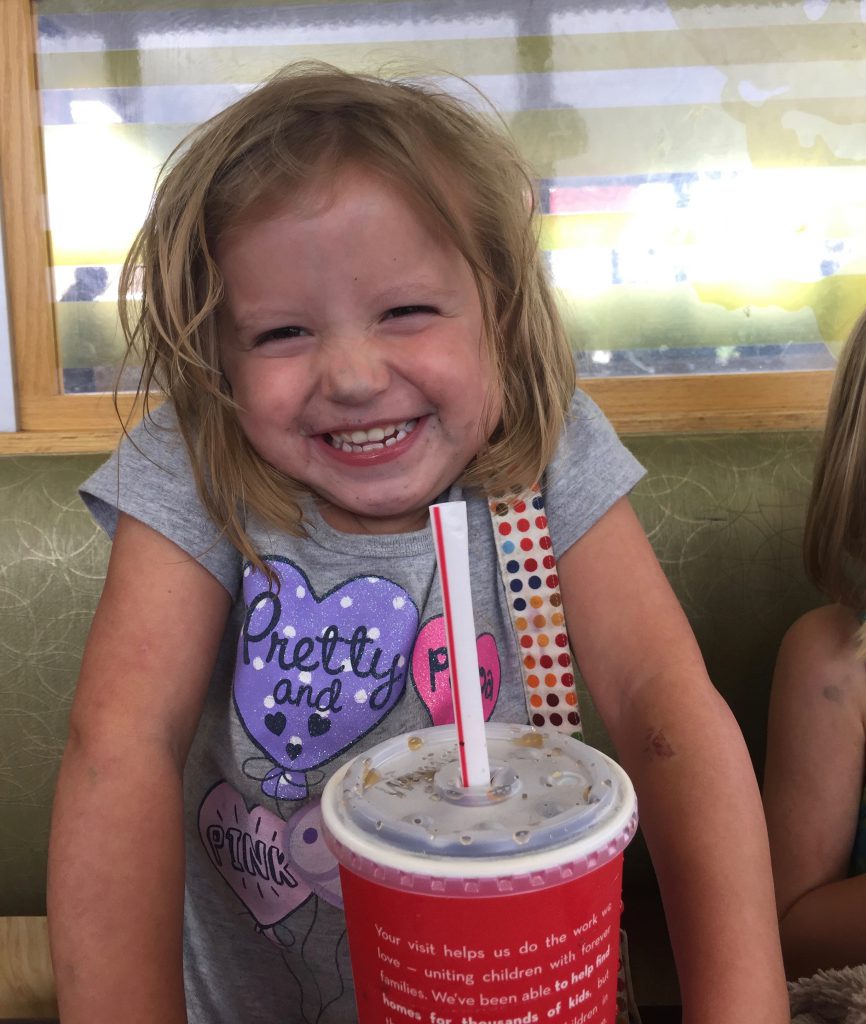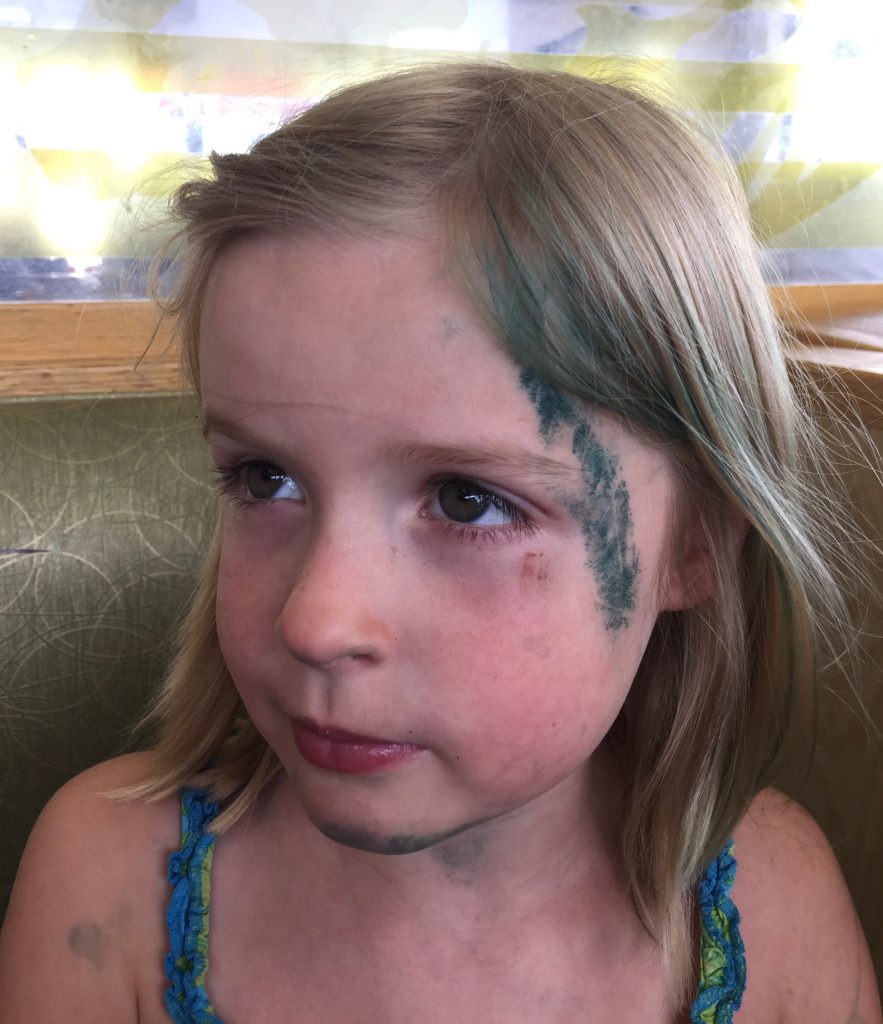 seriously. people must have thought something was wrong with us.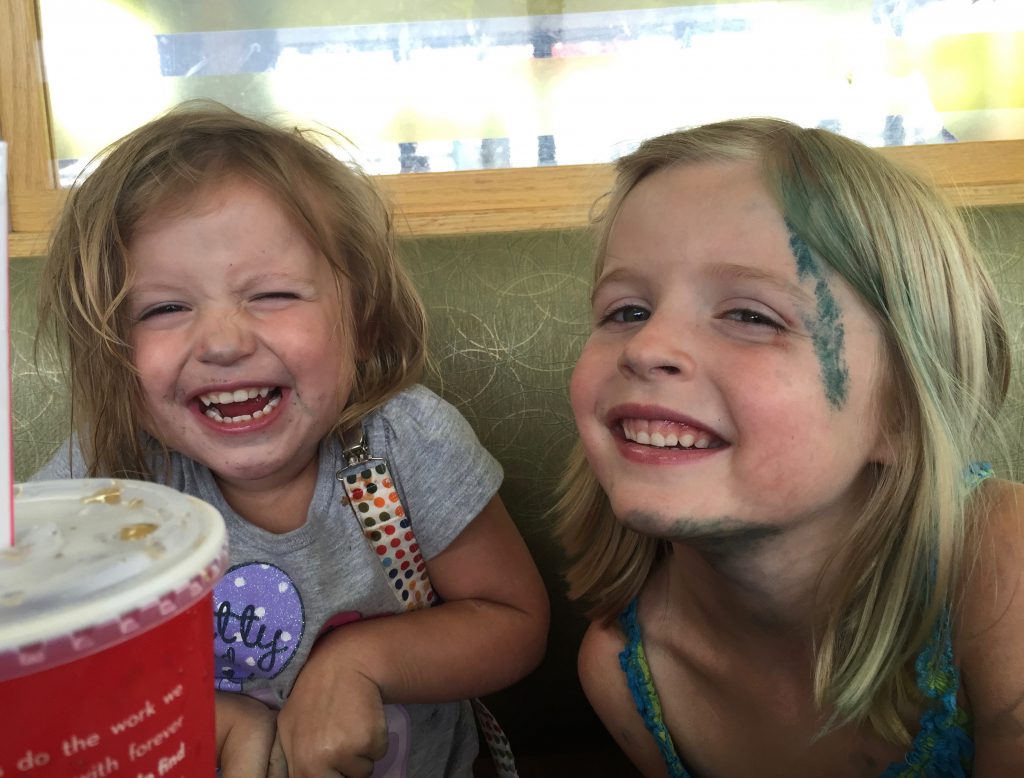 meanwhile, derek full further behind us, when he found a spot to get our nasty camper cleaned.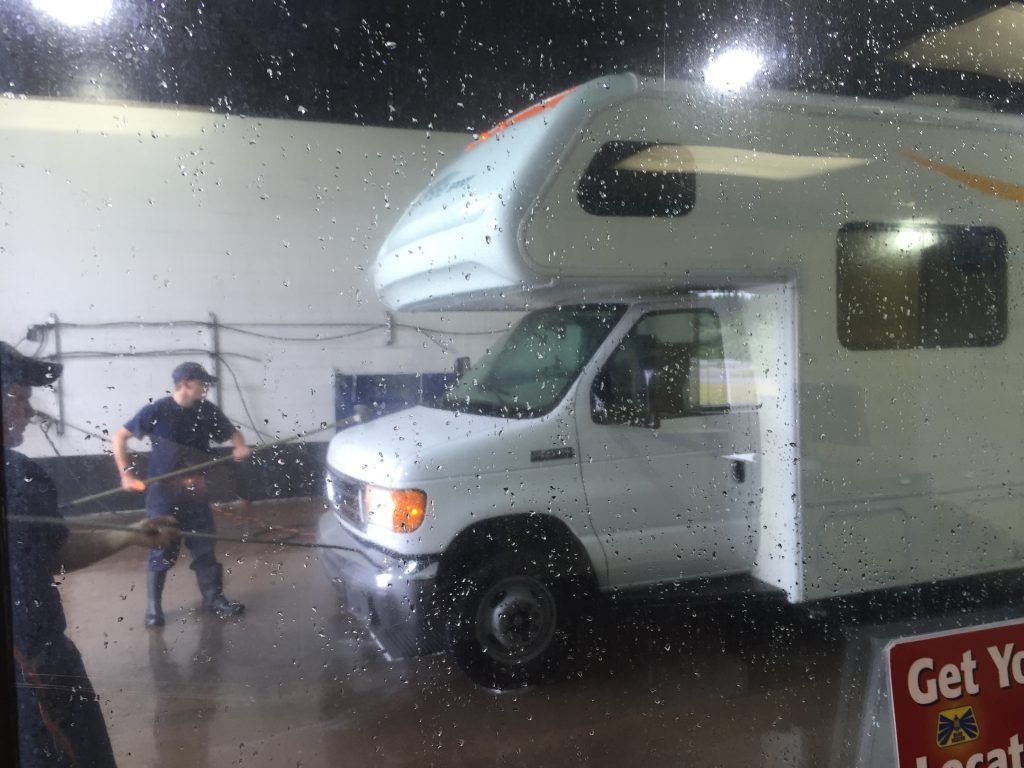 thankfully, about a mile before our campsite, i found this cute little farm, where the girls could play while we waited for derek and isaac to catch up with us. kelder's farm. and it had one of these nifty giant bouncy things.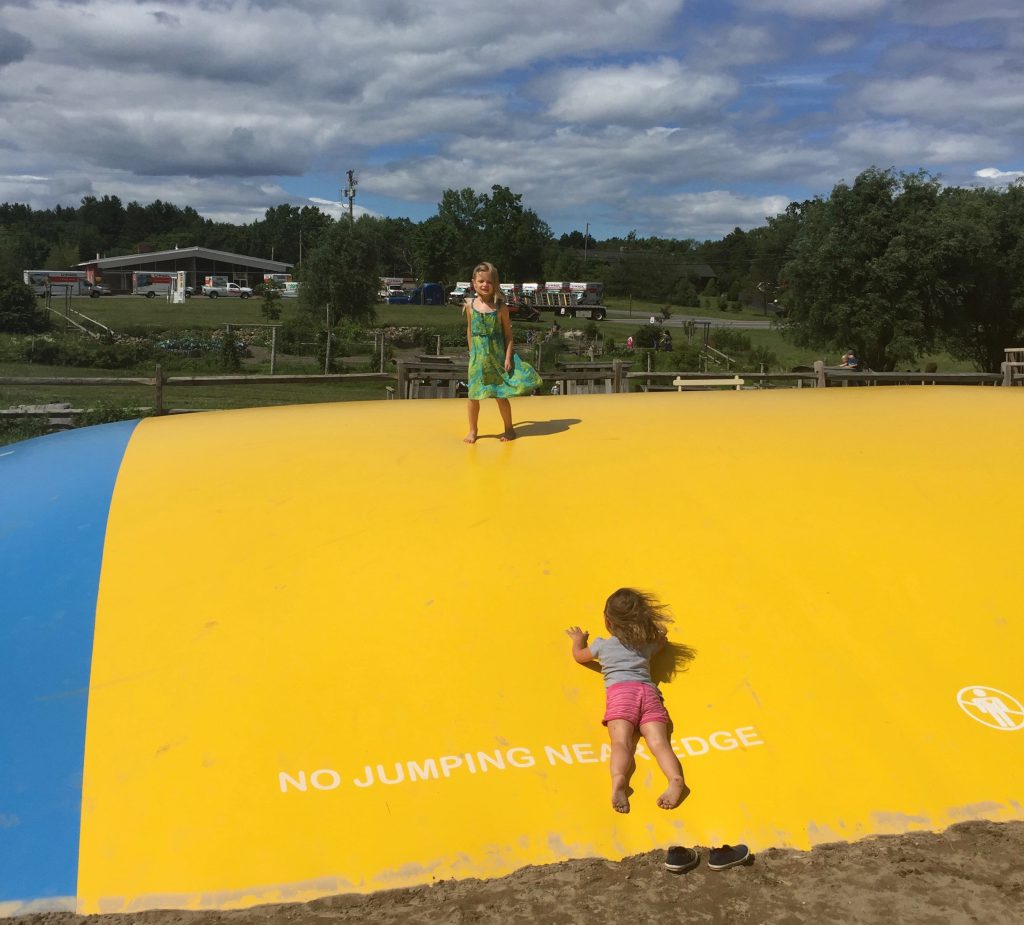 anna LOVED it.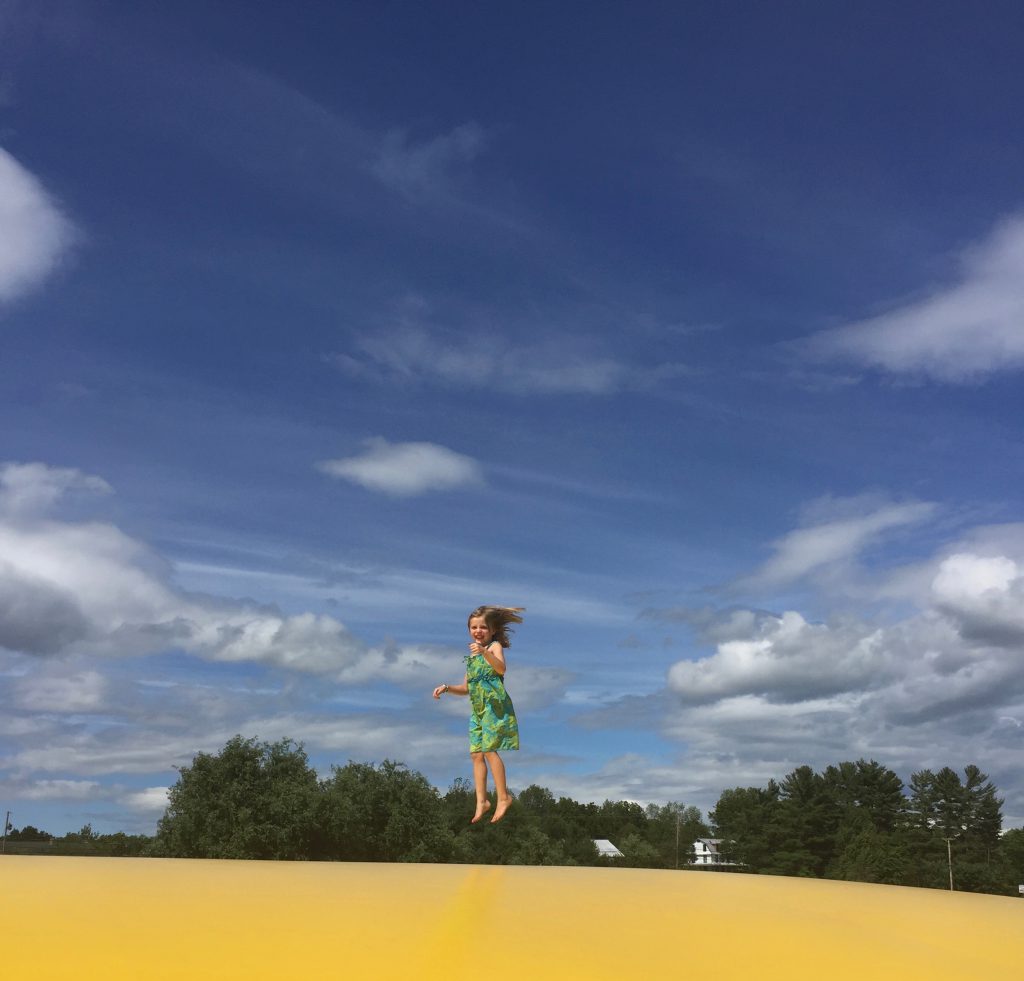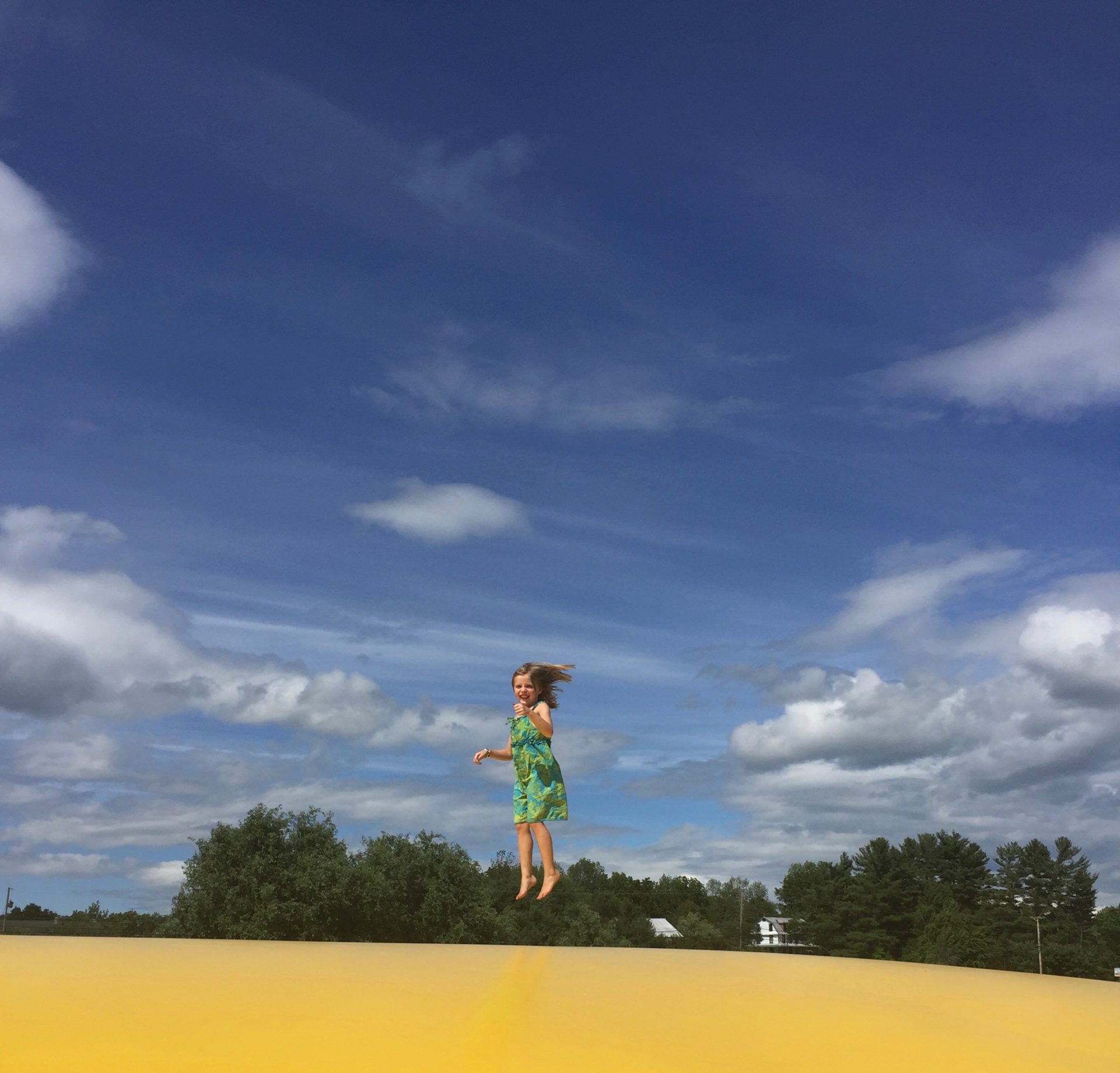 hazel had more of a love/hate relationship. there was a lot of crying.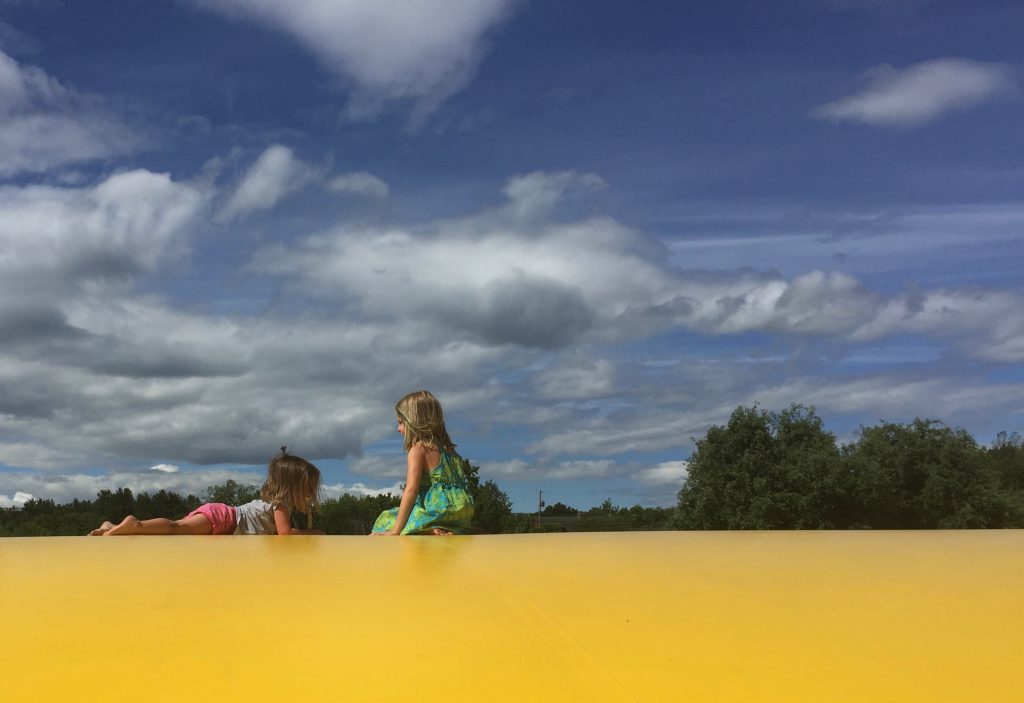 photobooth.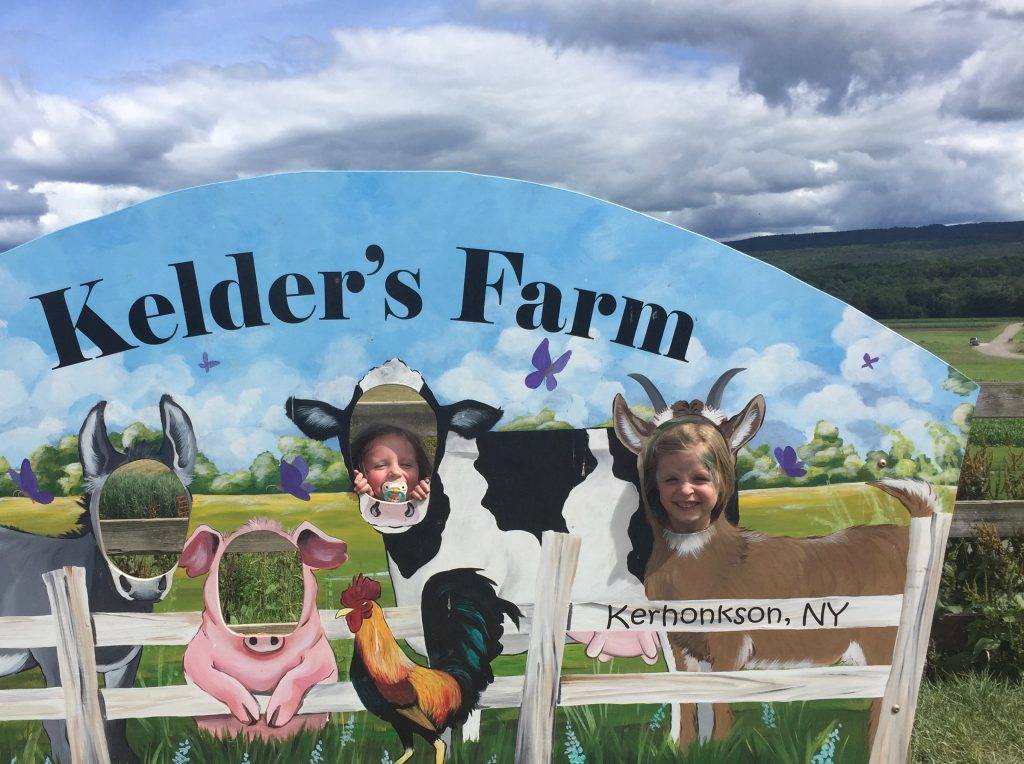 some ice cream to cheer up the grumpy toddler who doesn't love to be bounced around all willy nilly by big kids on the giant blobby bounce thing.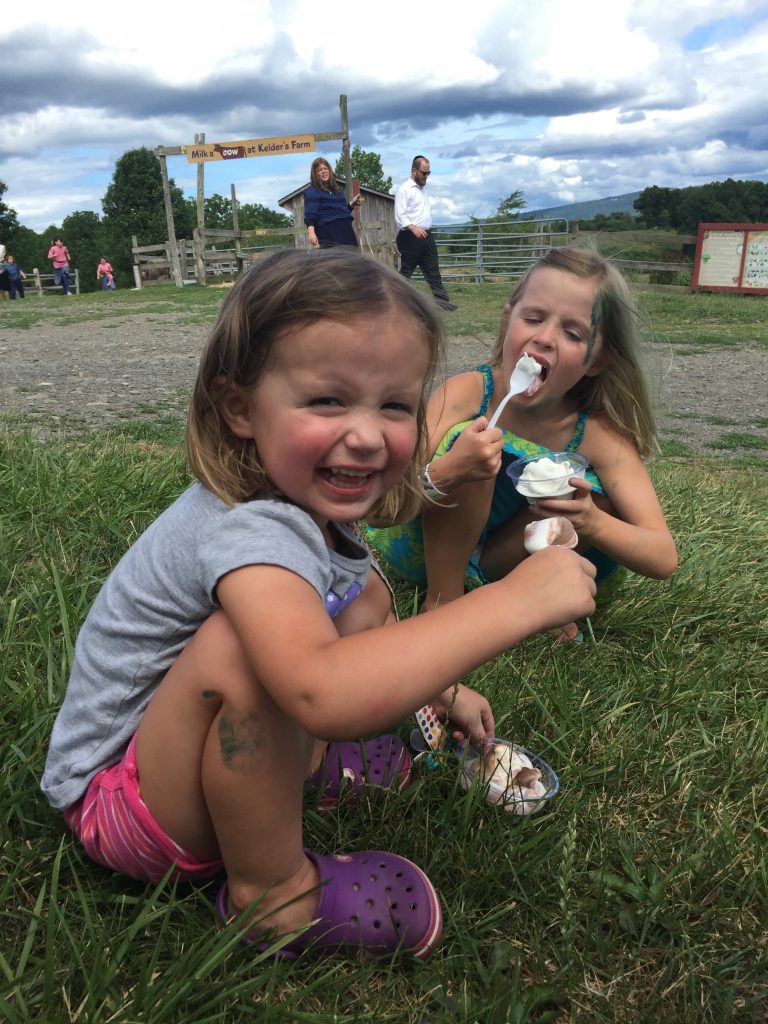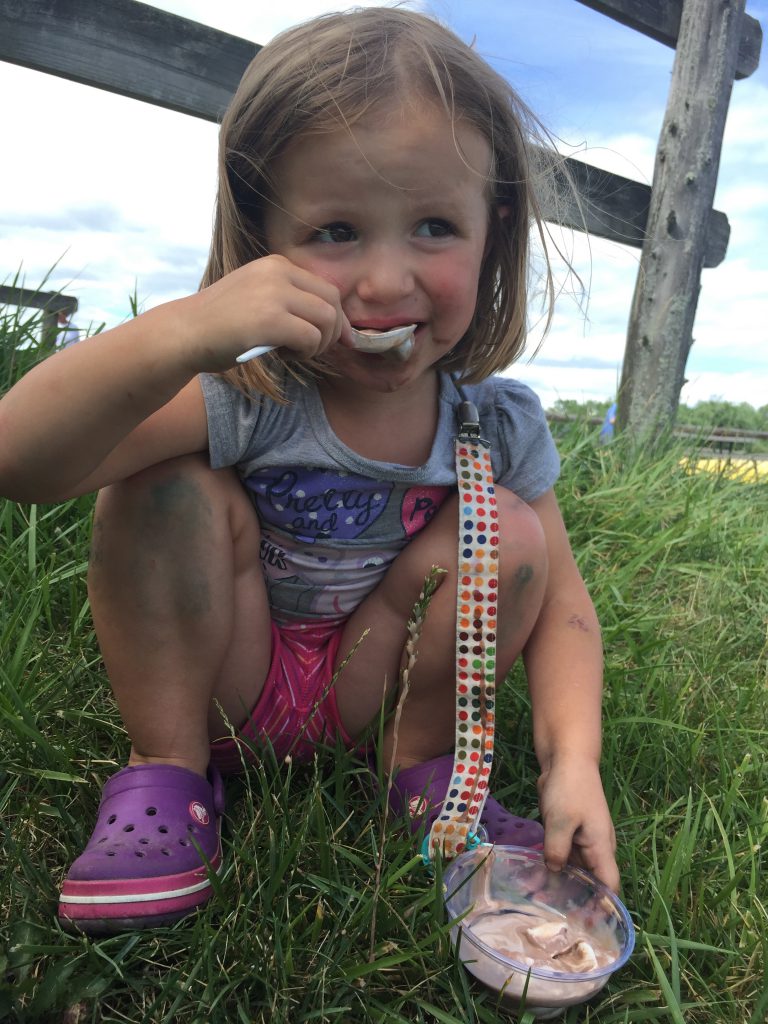 it was a beautiful day. this was before i knew that a LOT of the scenery in the part of the state is just as beautiful. and we have had a lot of very pretty days. i can't complain.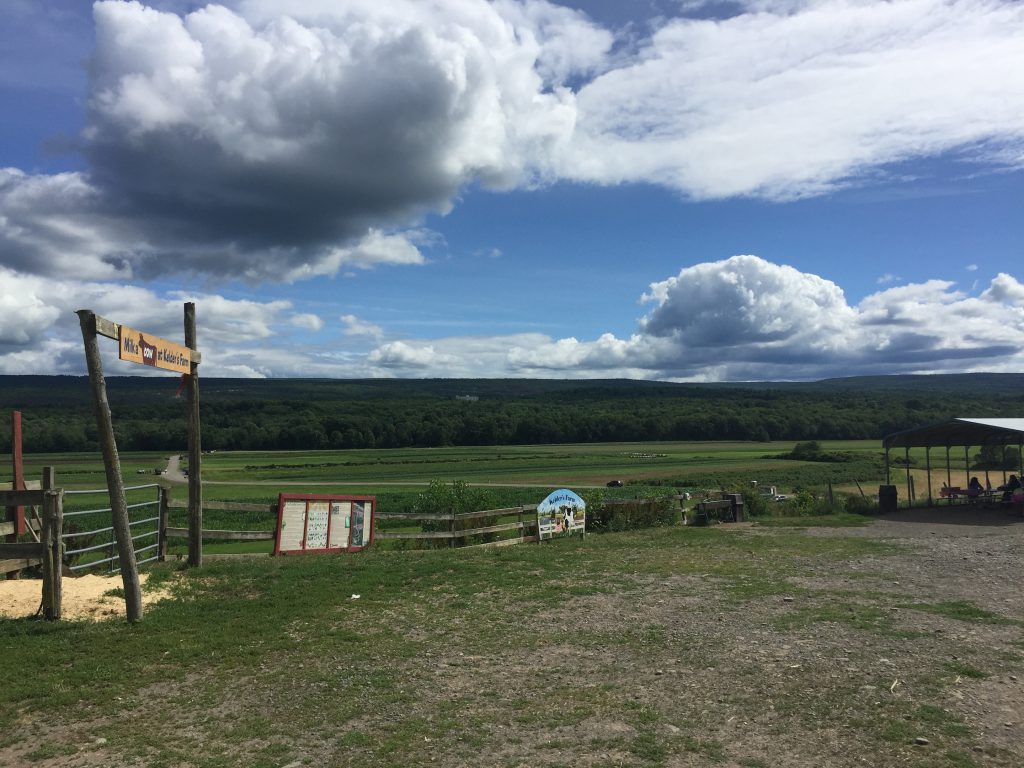 after ice cream, the bouncy blob was less daunting for the crazel nut.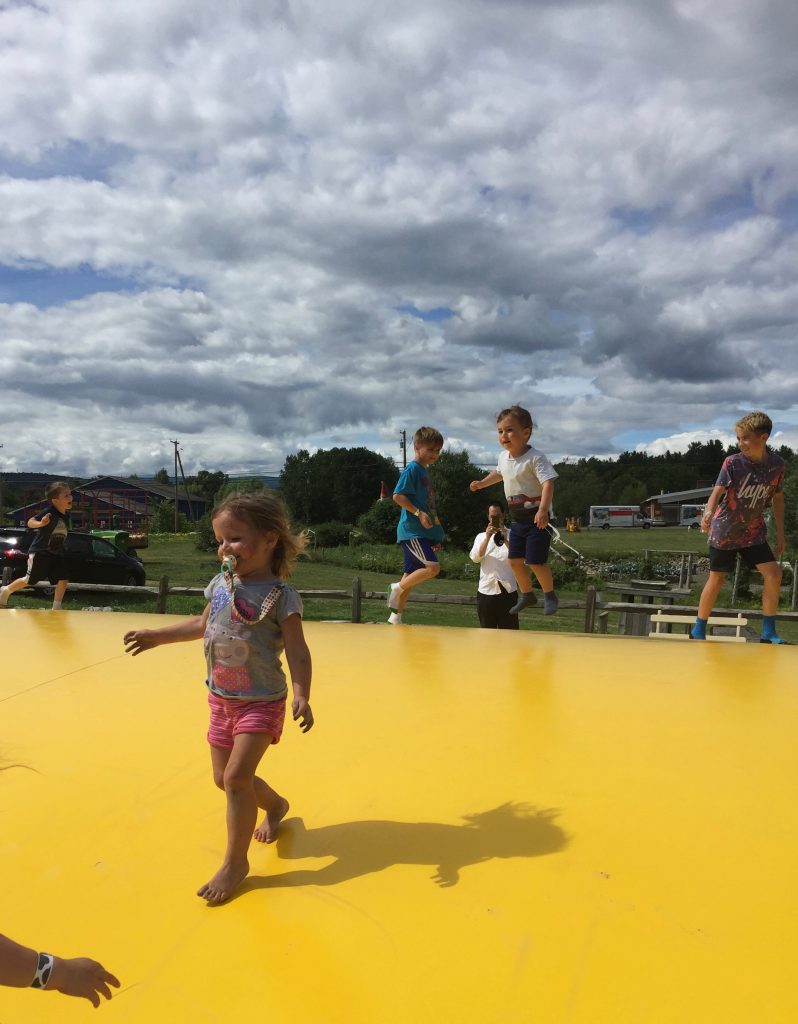 flying anna.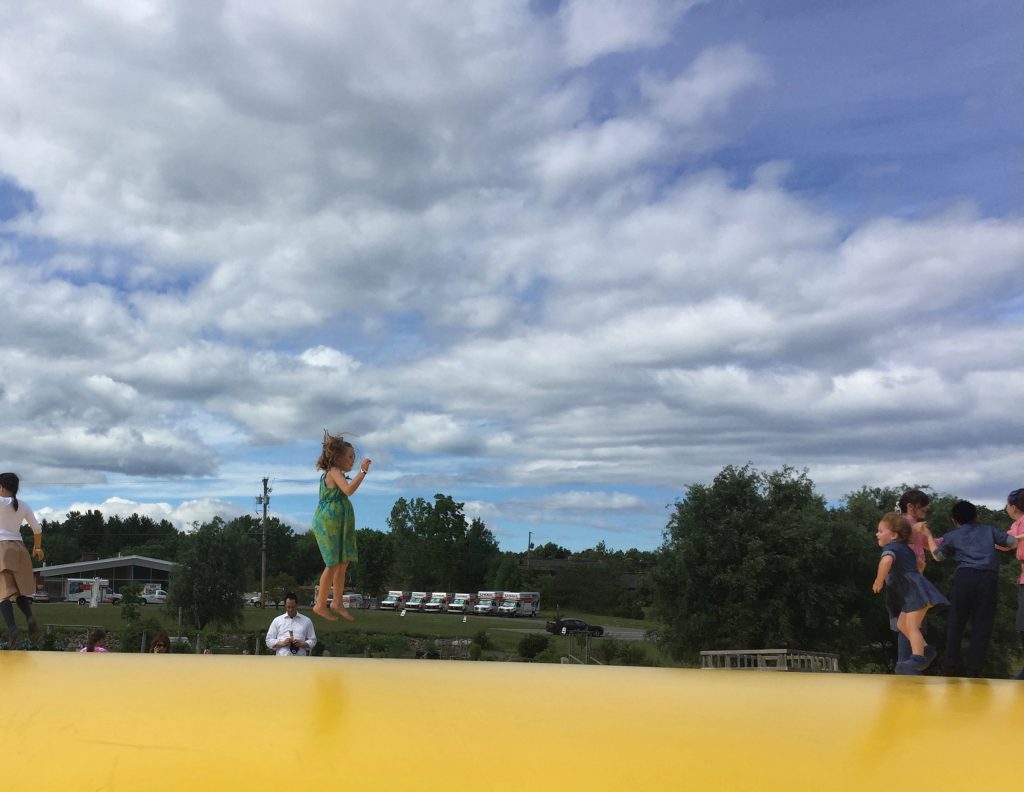 and more.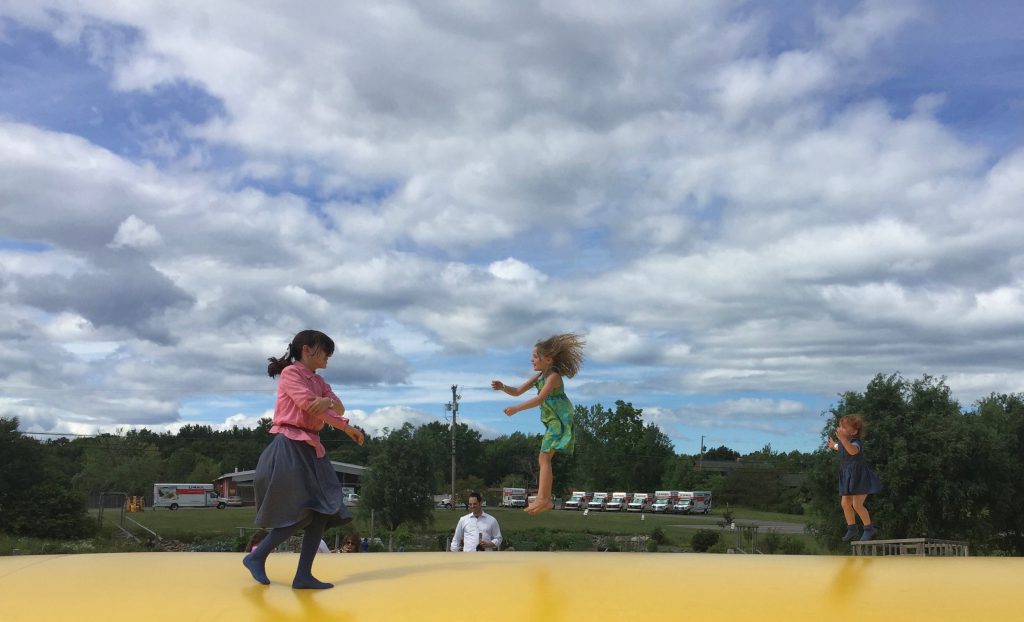 selfie with this grub.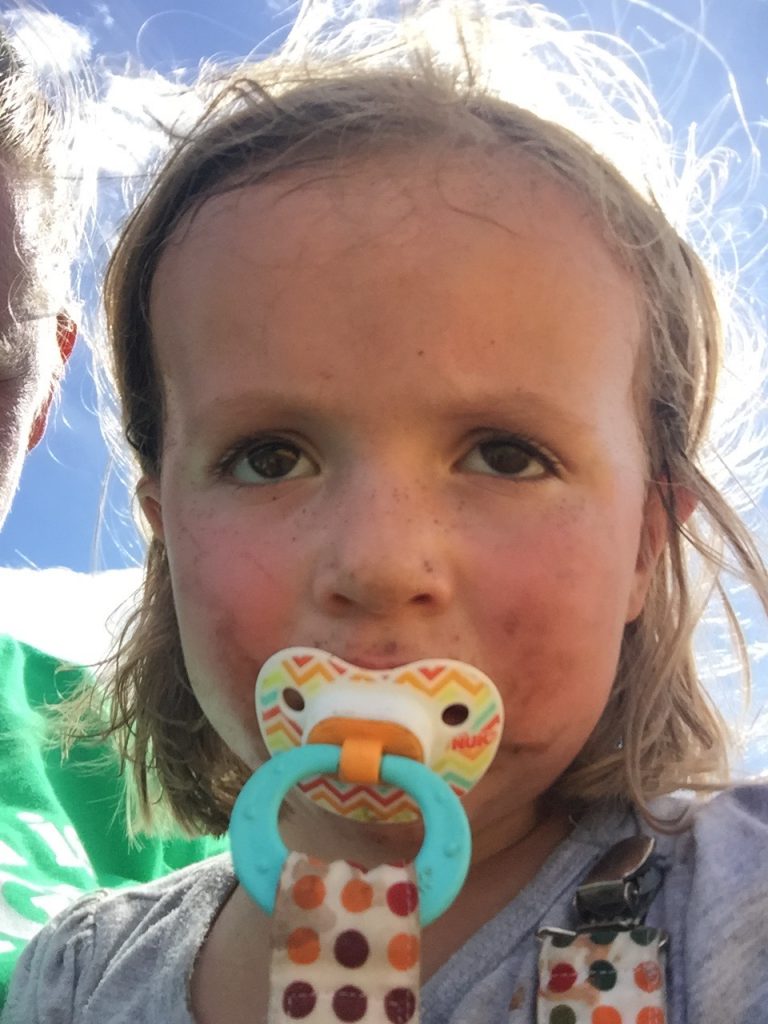 before we left, we stopped to feed the rather sad and hot looking farm animals.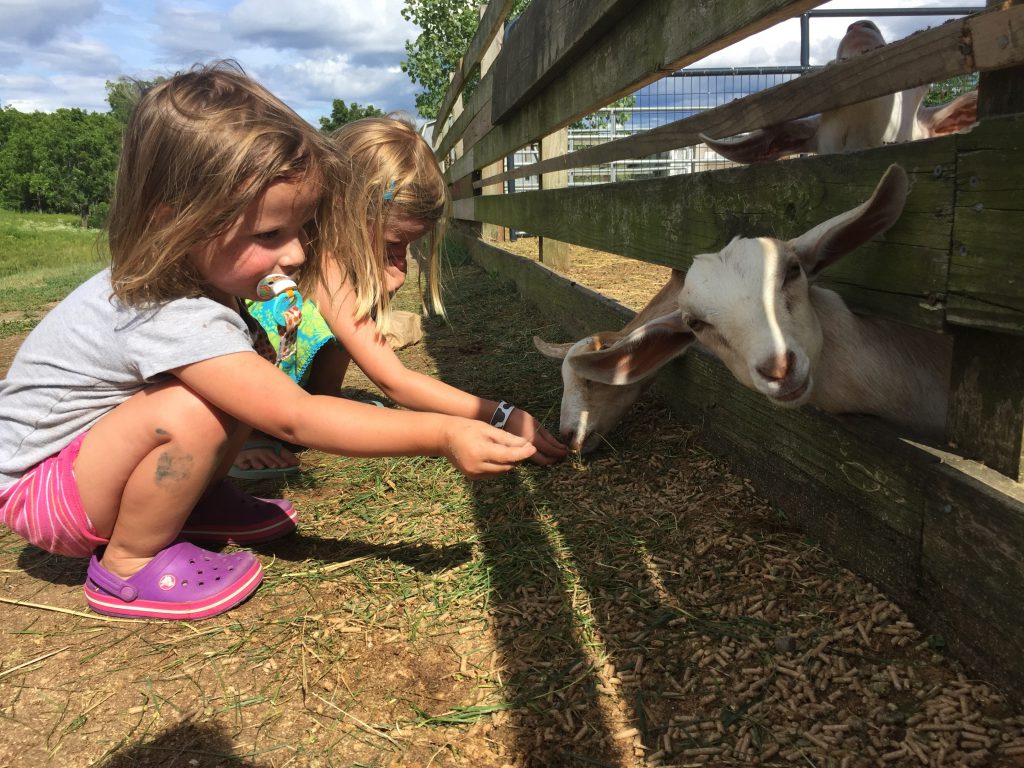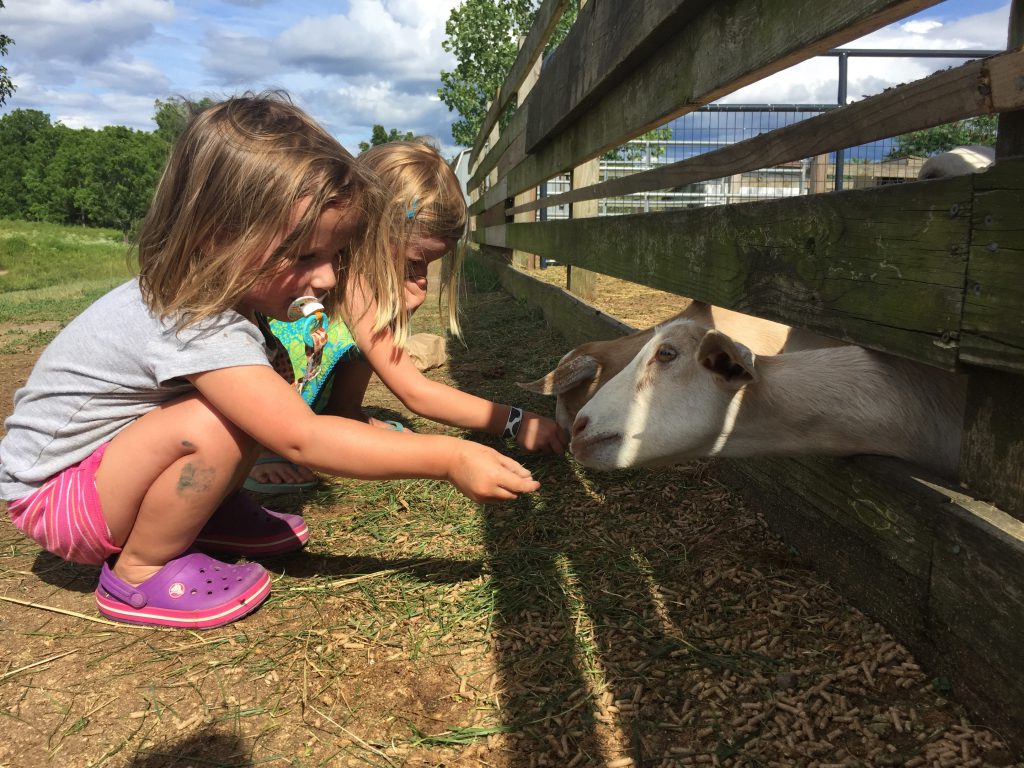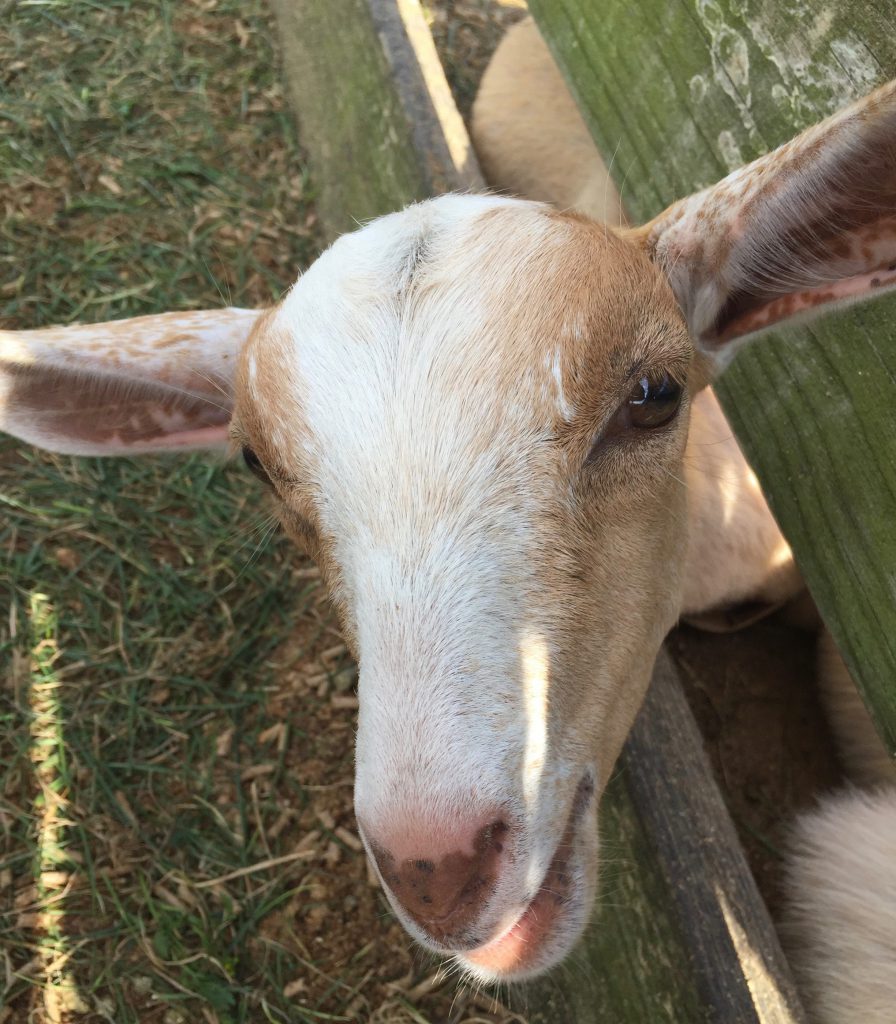 we killed enough time at the farm for derek to catch up with us. we met him at the site and set up camp at our home for the next three weeks. and hazel found a frog. or toad. whatever.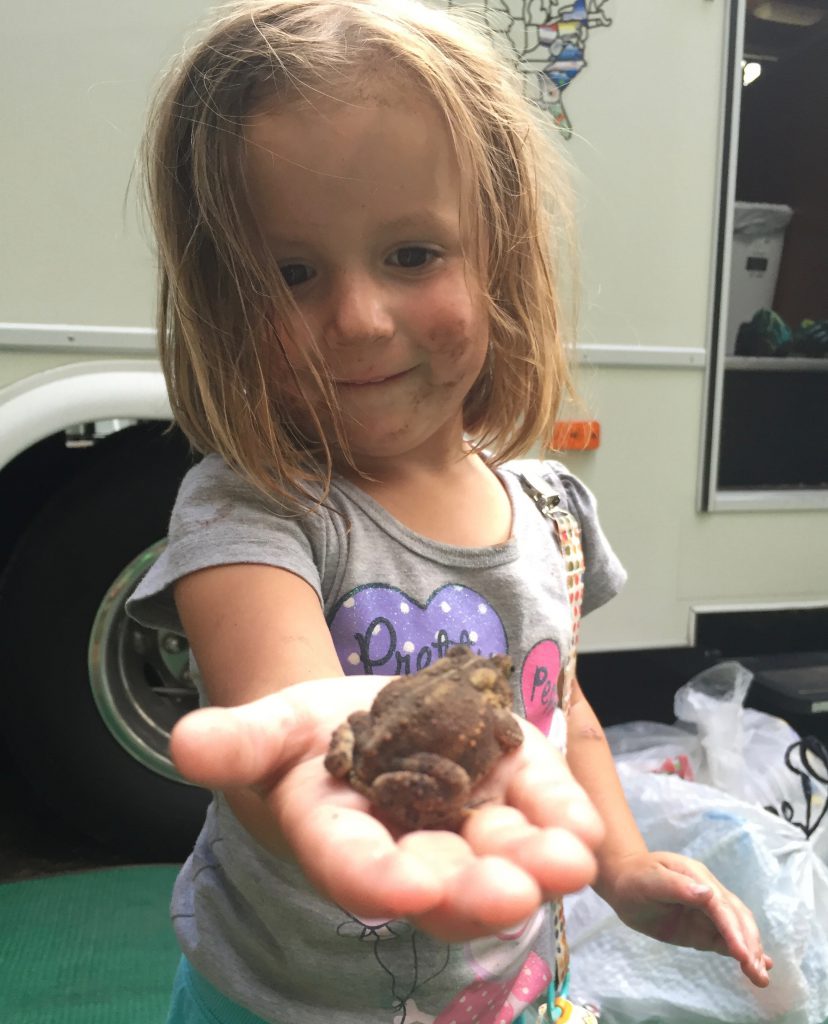 while derek finished setting us up, i took the kiddos all out to dinner at the kerhonkson diner. this was my burger. it was fantastic.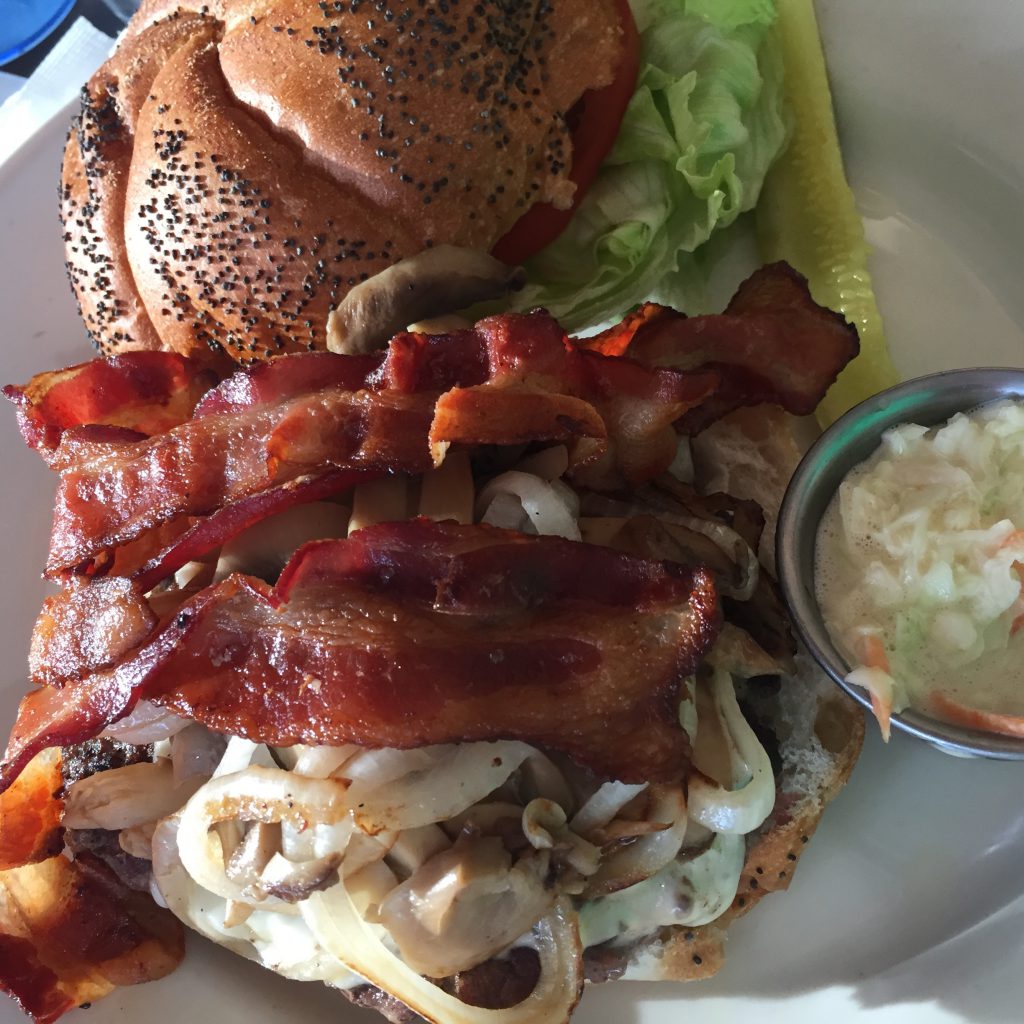 theannababy always orders spaghetti with meat balls. and then makes a COMPLETE disaster of everything in a three foot radius of her mouth trying to eat it. this day was no exception.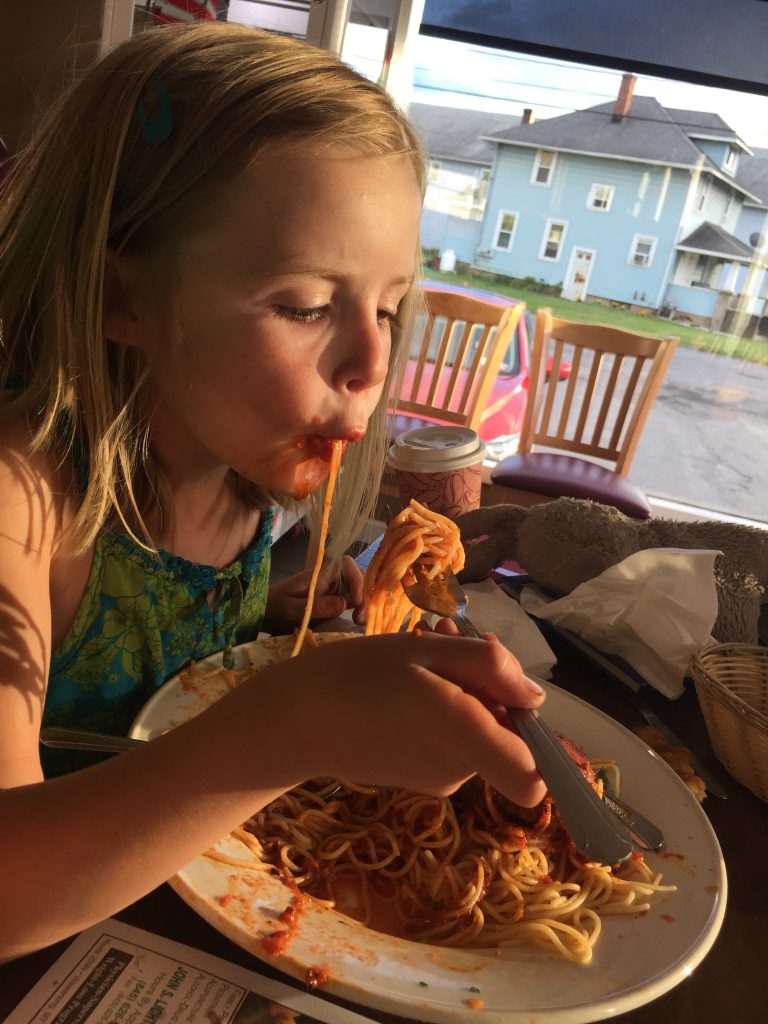 this concludes the tale of the travel day. the end.