one of the best parts about road life is being able to connect with old friends who are scattered around the country. that happened last sunday when i was able to meet up with three friends from my college days at suny tech. to be exact, it was an old soccer and softball teammate and her husband bruce, who also attended suny tech. and dave and his wife, reena, who visited frequently and was an honorary wildcat. and their kiddos, of course.
we planned to meet for a little picnic and swimming on a beautiful day at lake taghkanic, about an hour away from our campsite.
my kiddos headed straight for the water.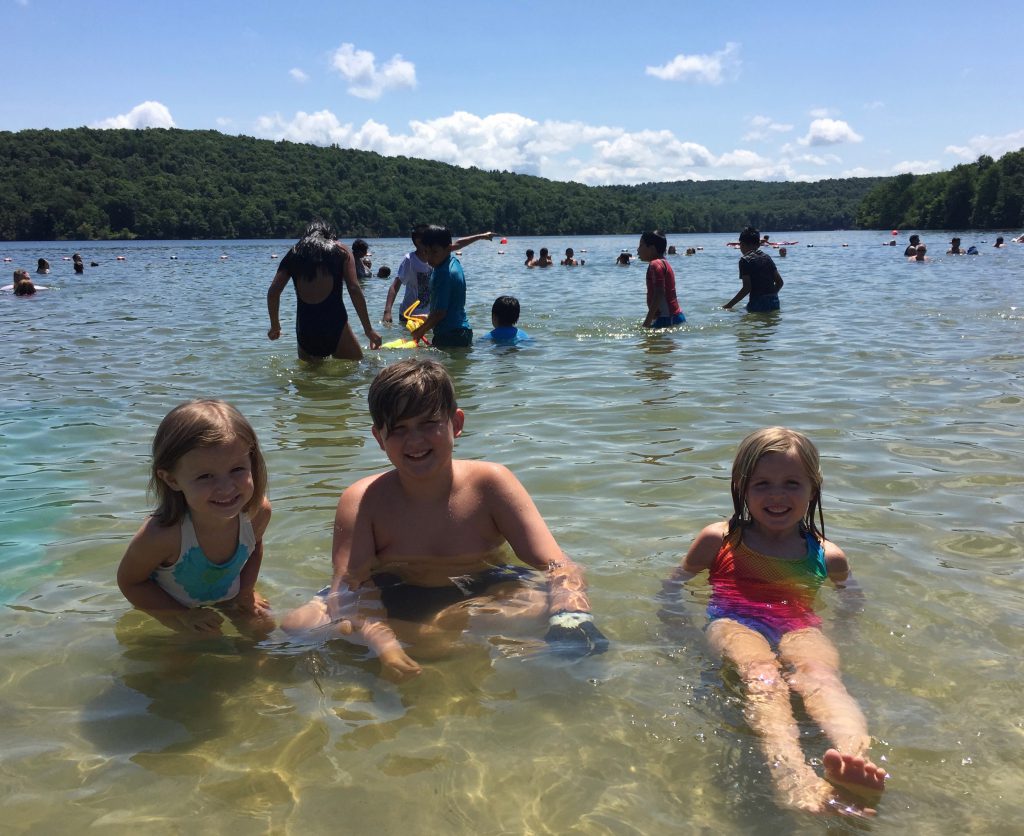 hazel, planted herself in another sandy pit of water, as she usually does.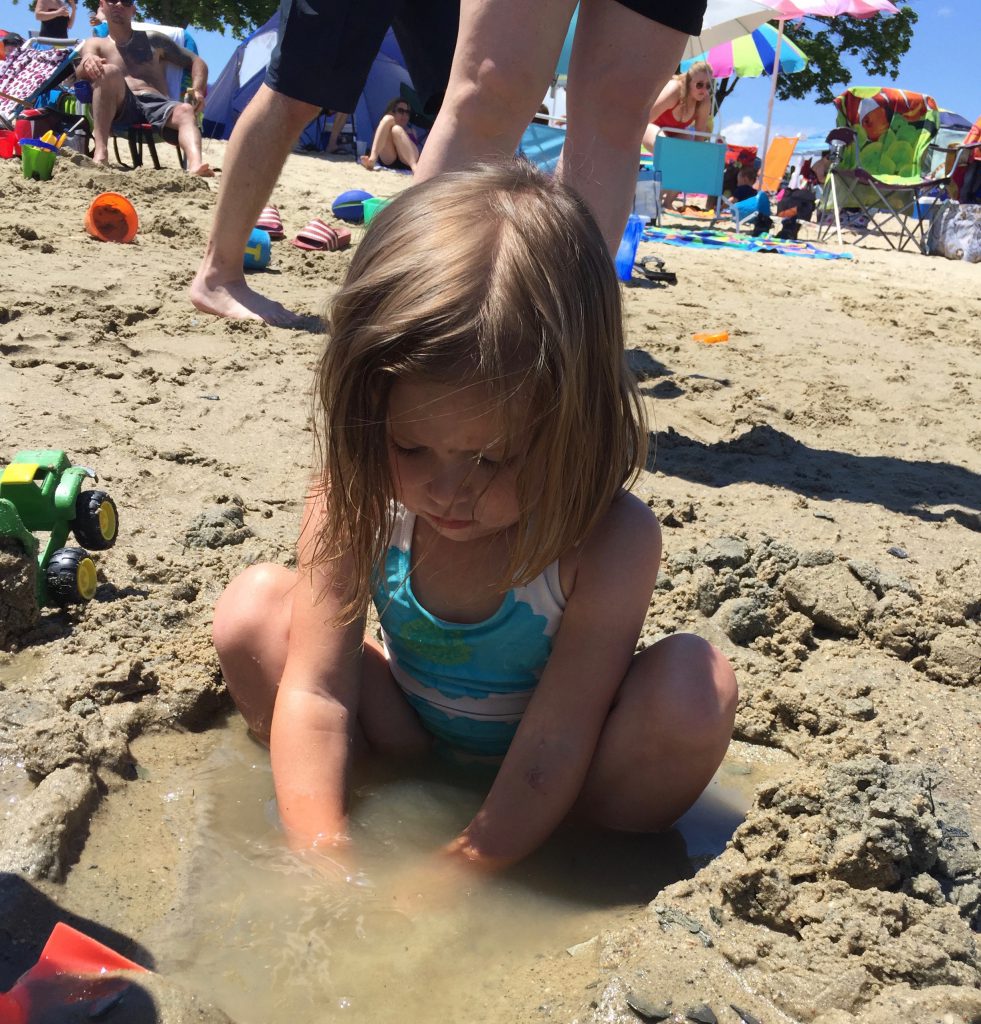 the park was PACKED. it was crazy.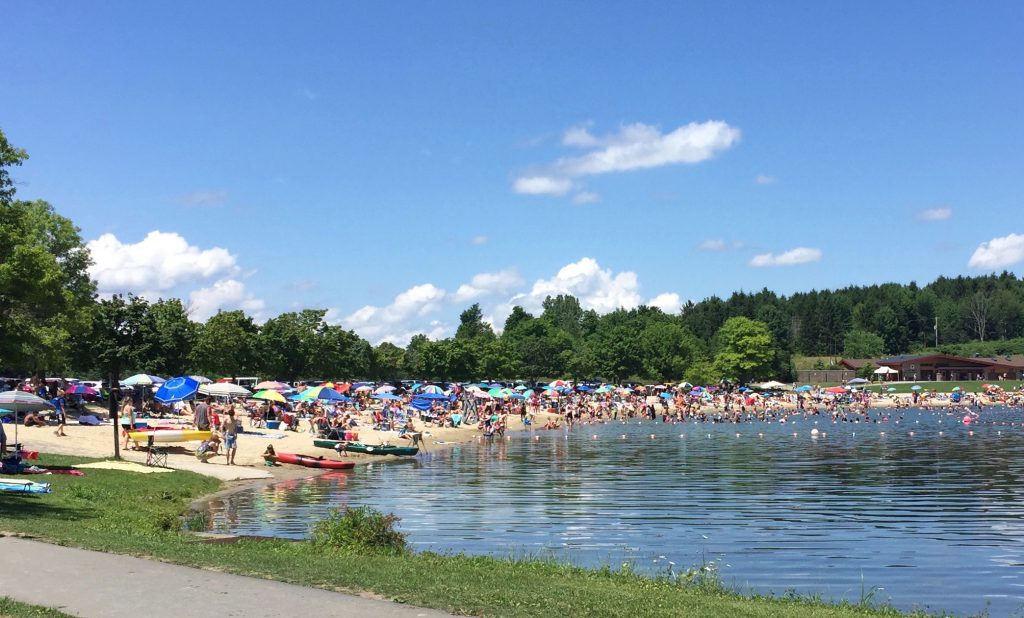 during a break from the swimming, and when everyone was an acceptable level of hungry, dave cooked up hot dogs and brats for everyone and the picnic commenced.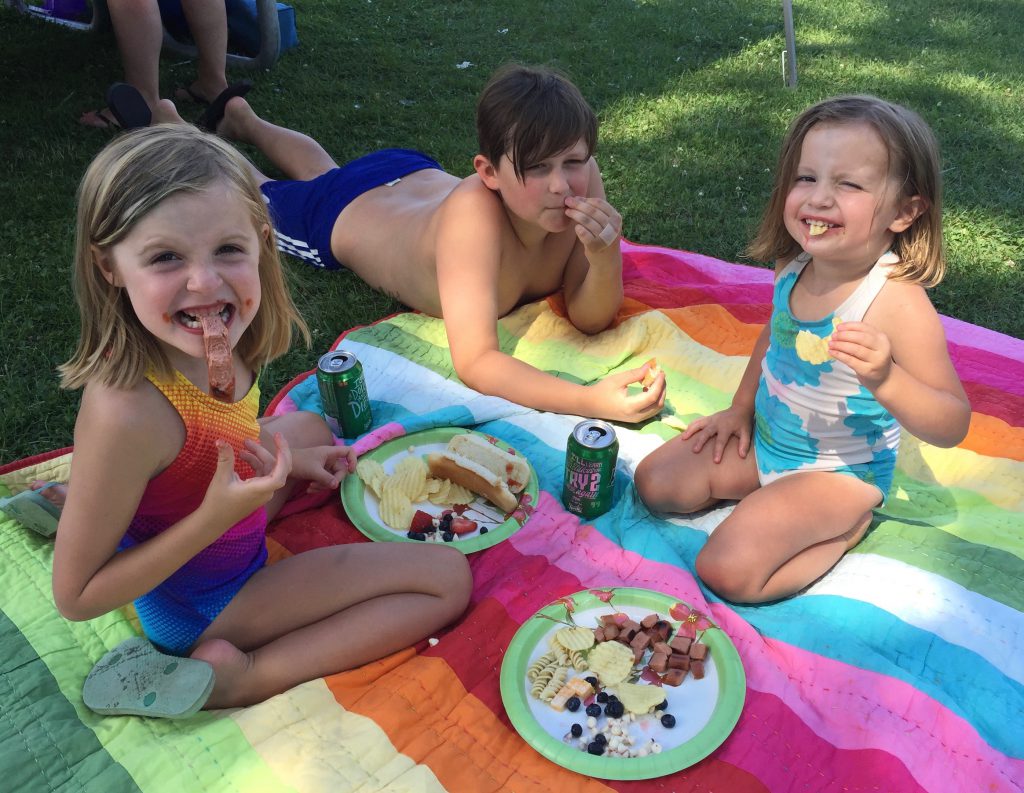 action shot of picnicking.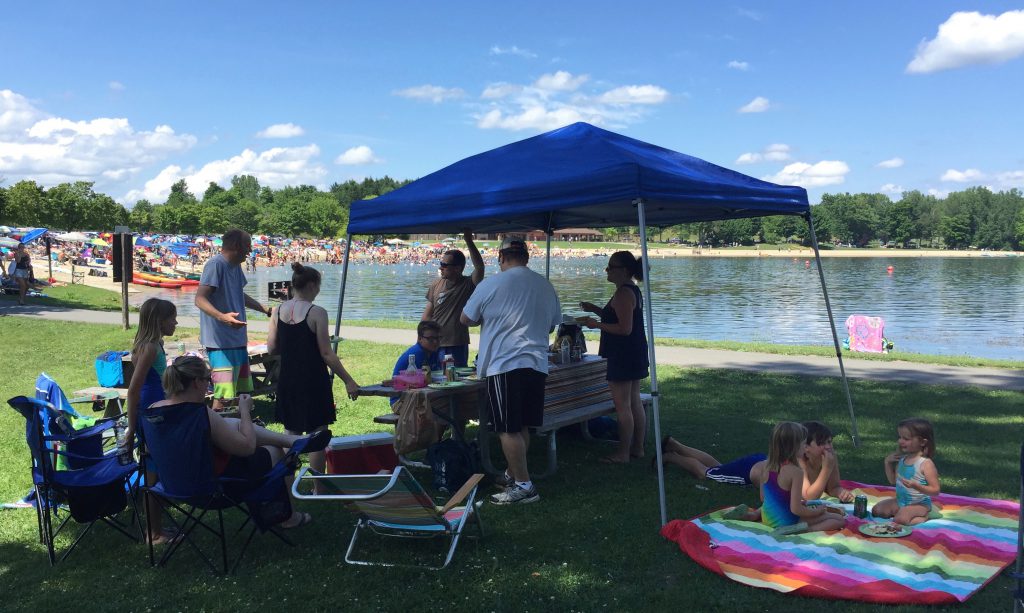 after the eating, more swimming and sandcastling was in order.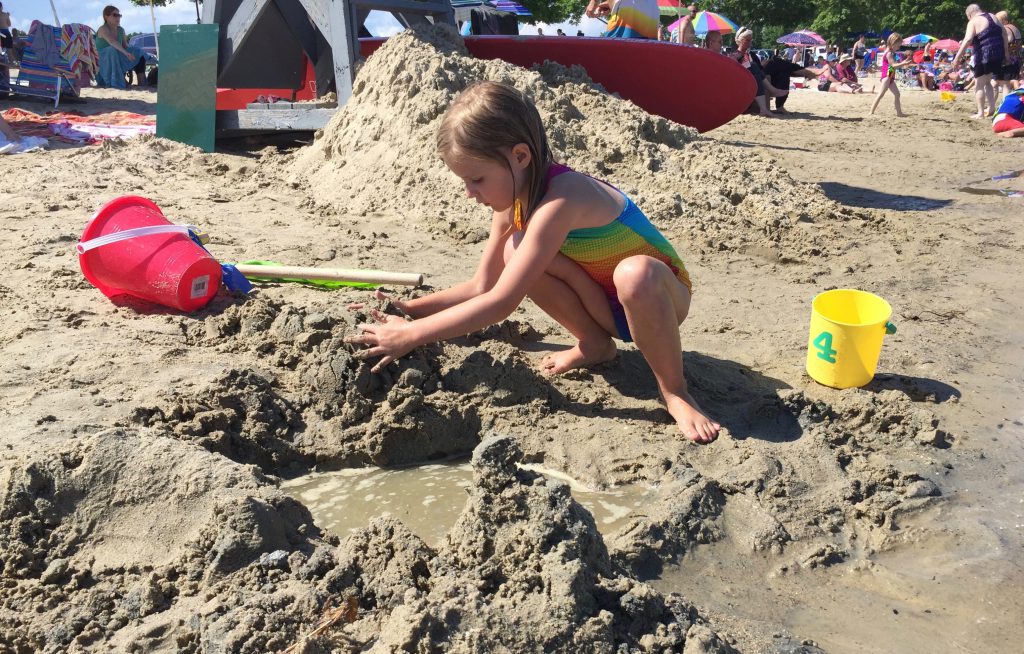 theannababy. with the pretty scenery and delightful weather as a backdrop.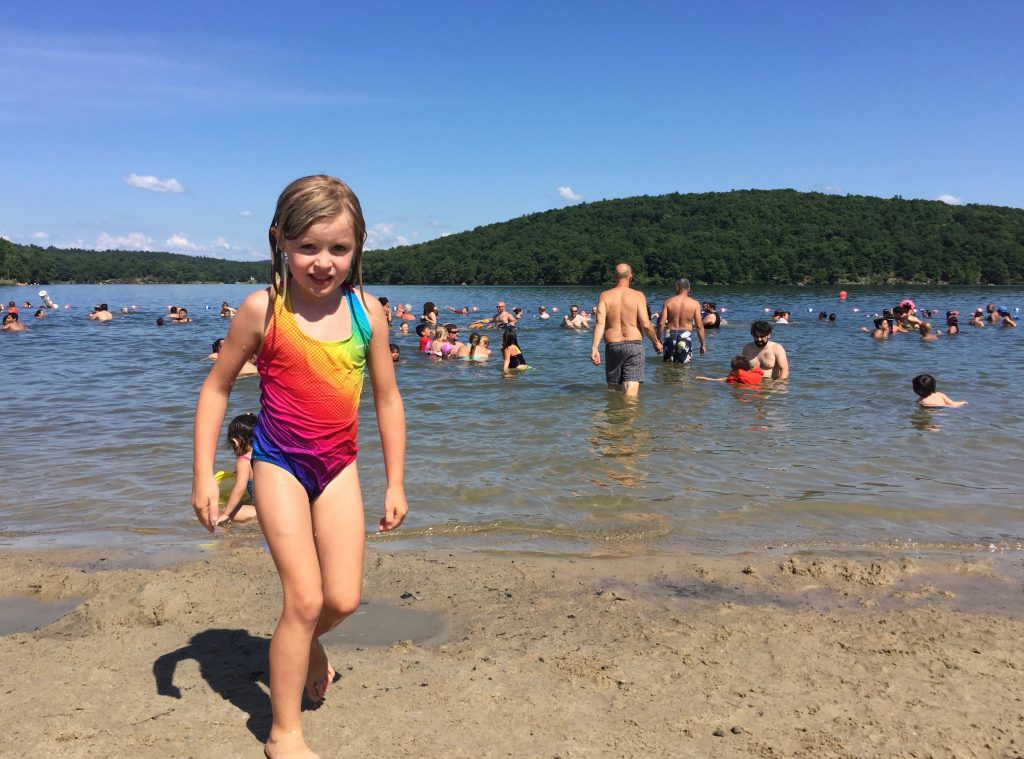 crazelnut. "all tied up".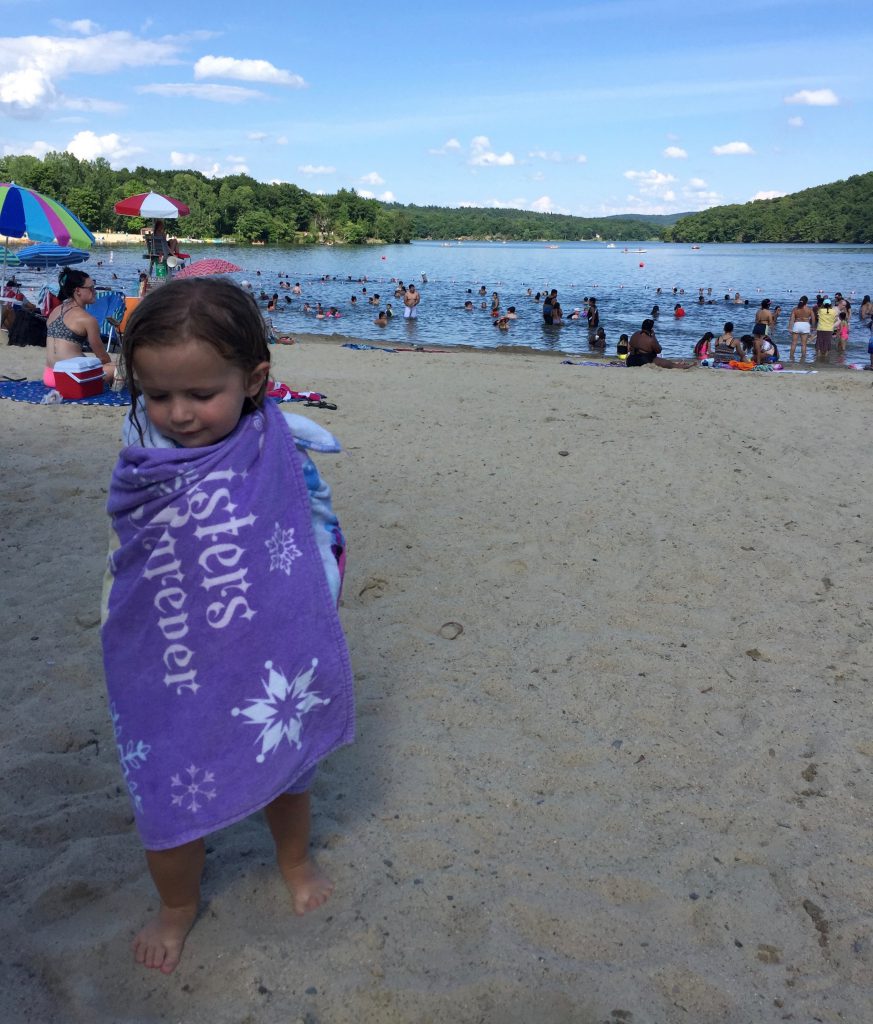 before we left, we were sure to get some selfies and group shots so we could hashtag them for social media.
here's me, dave, his wife reena, and their daughter, trying to hide from the camera.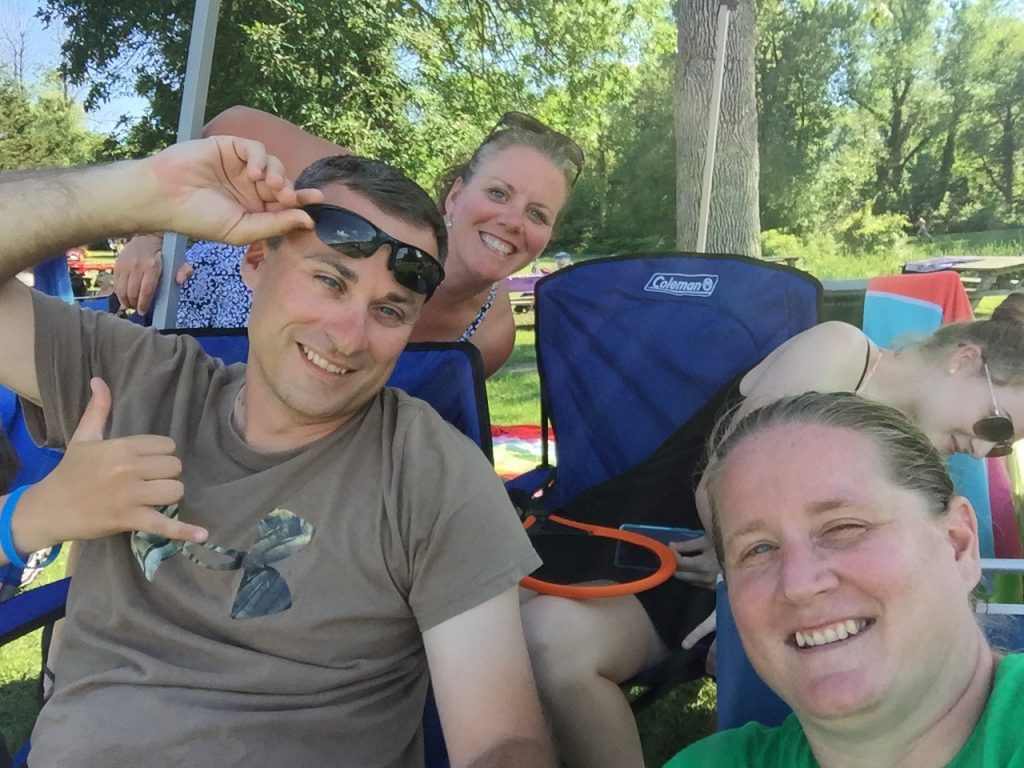 isaac attempted a shot of all of us.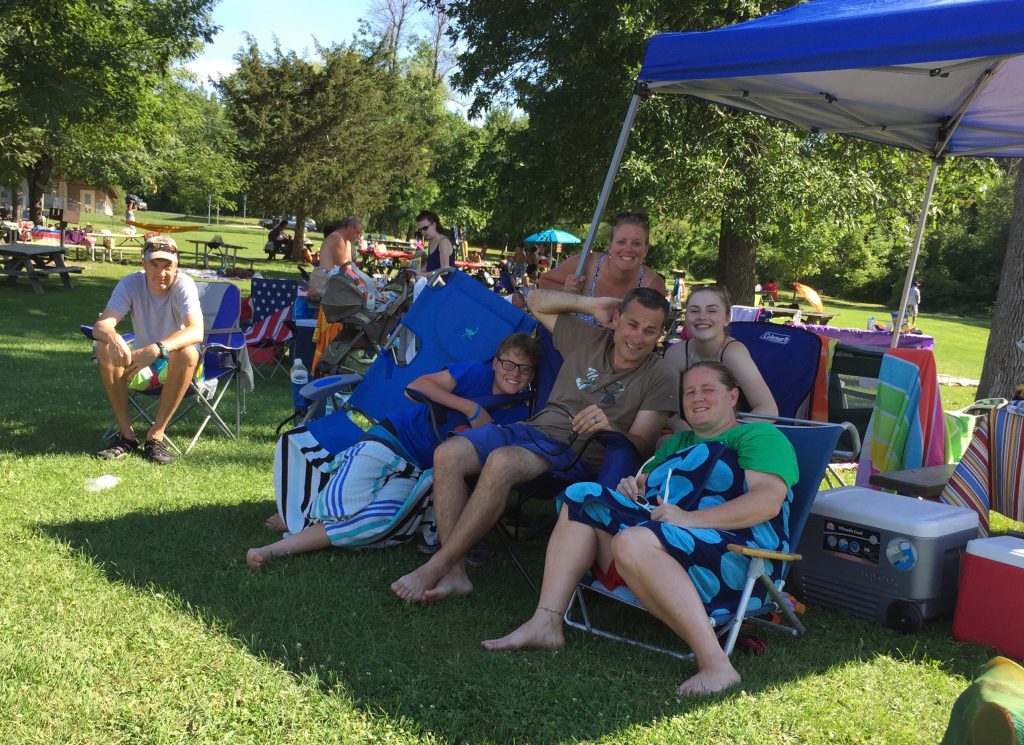 then we recruited derek to take a better shot. it was so great to see these old friends and chat about the good old days.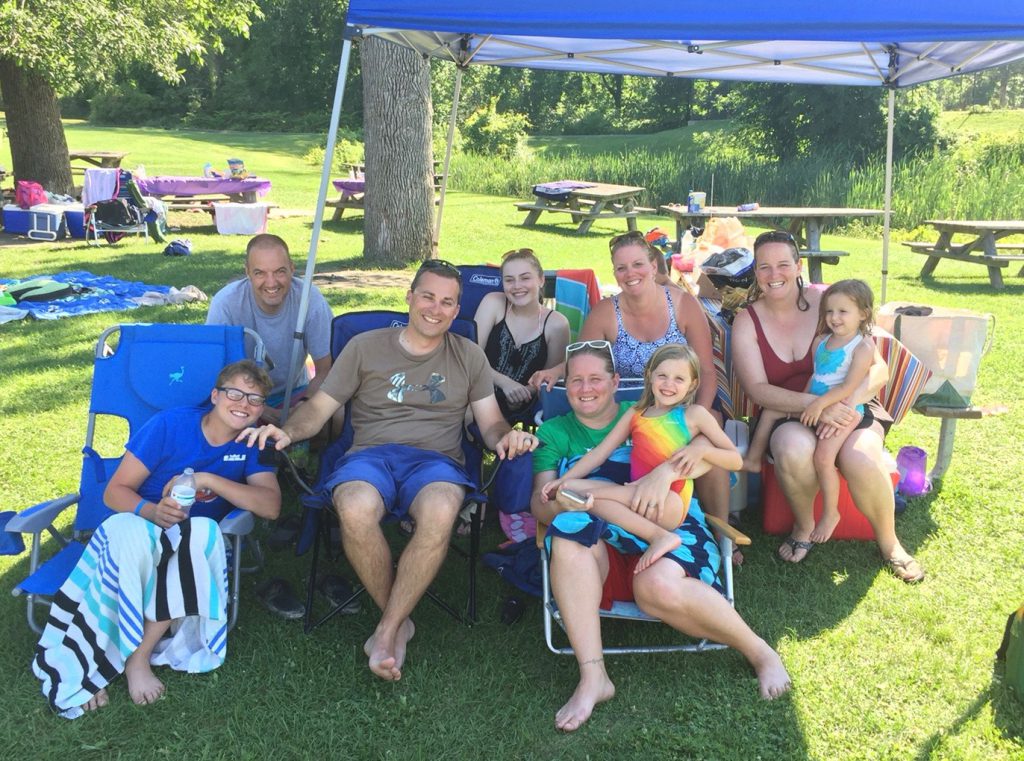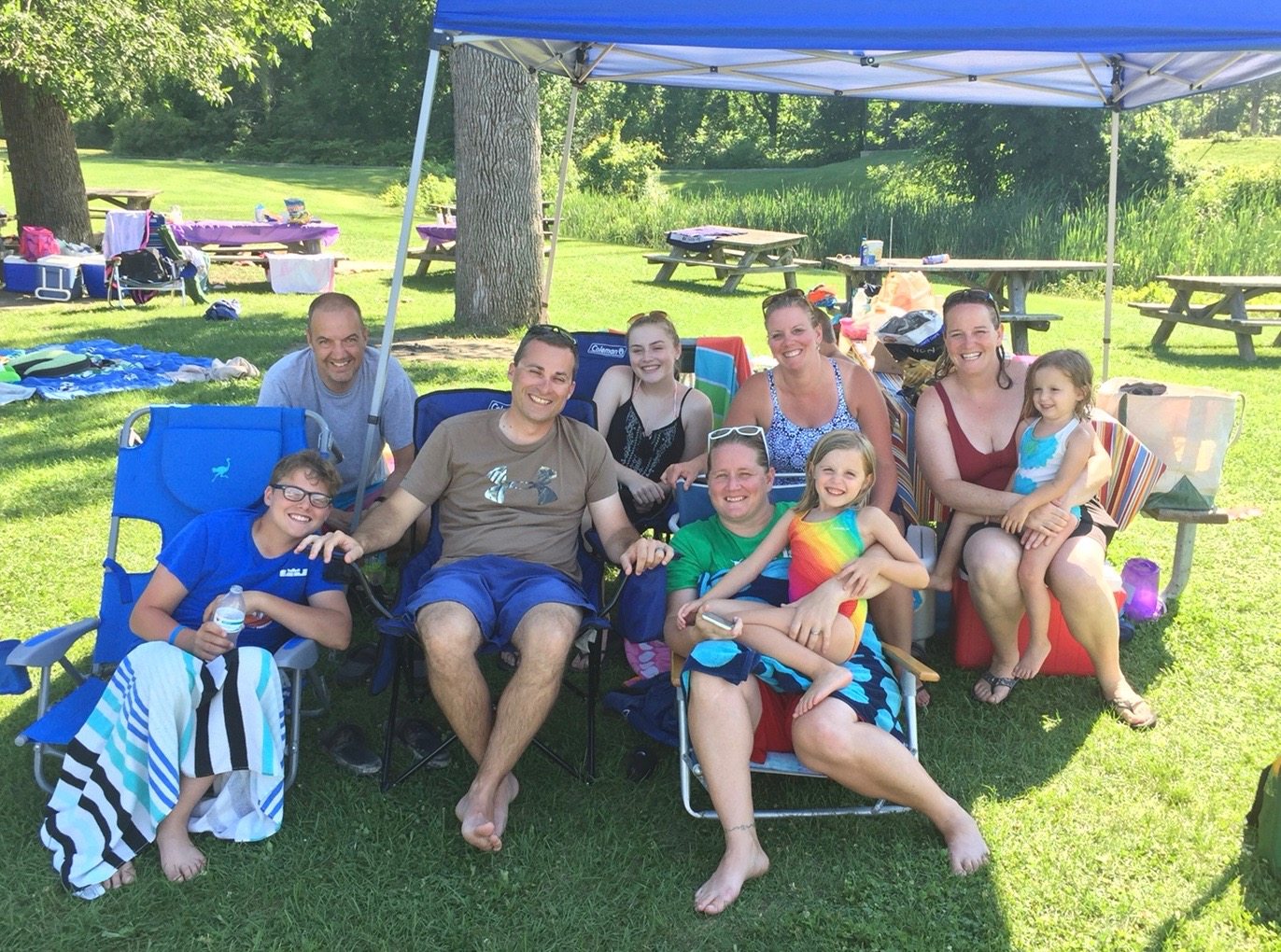 hazel didn't last long on the ride home, and fell asleep with her hand in a bag of chips, which i'm sure is the only thing she ate all day long, with the exception of picking out the chocolate chips from a cookie.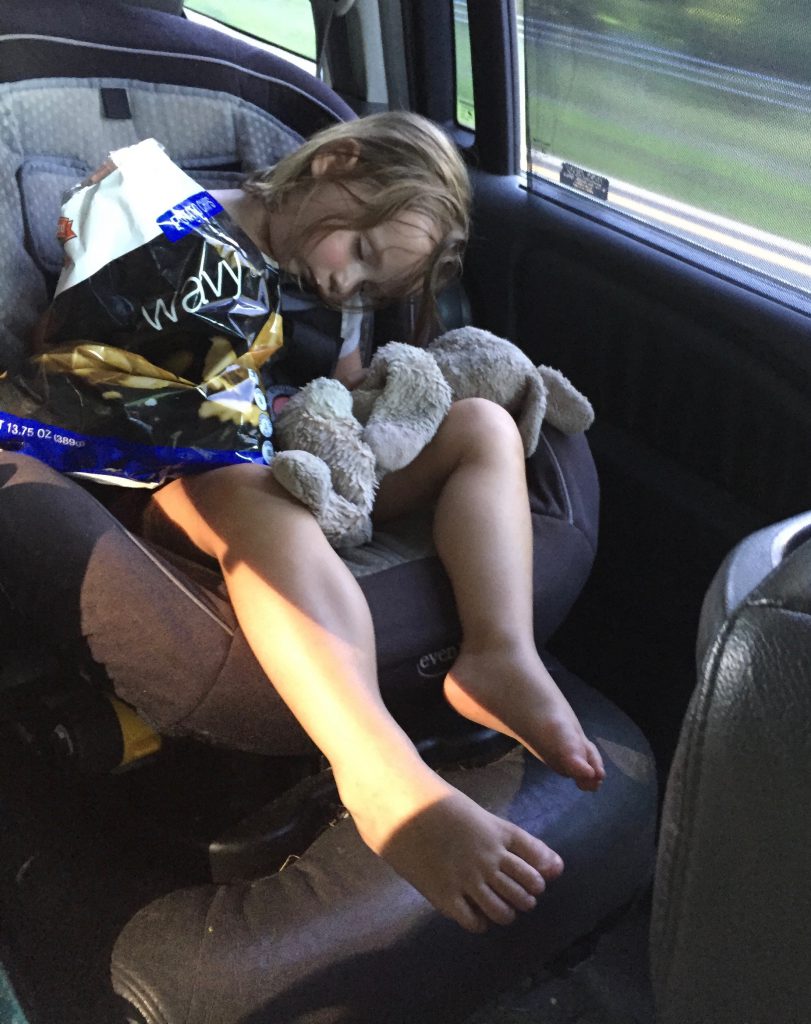 it was a fantastic day and i hope to see more friends soon.