for our first day in maine, we decided to head back to the beach. it's only about a mile and a half away, so we thought we would attempt riding our bikes over. the ride was pretty smooth, except for a small stretch on a heavily trafficked road. the kids aren't used to riding in traffic, so they were a little nervous. anyhow, we made it, locked up the bikes, and hit the beach.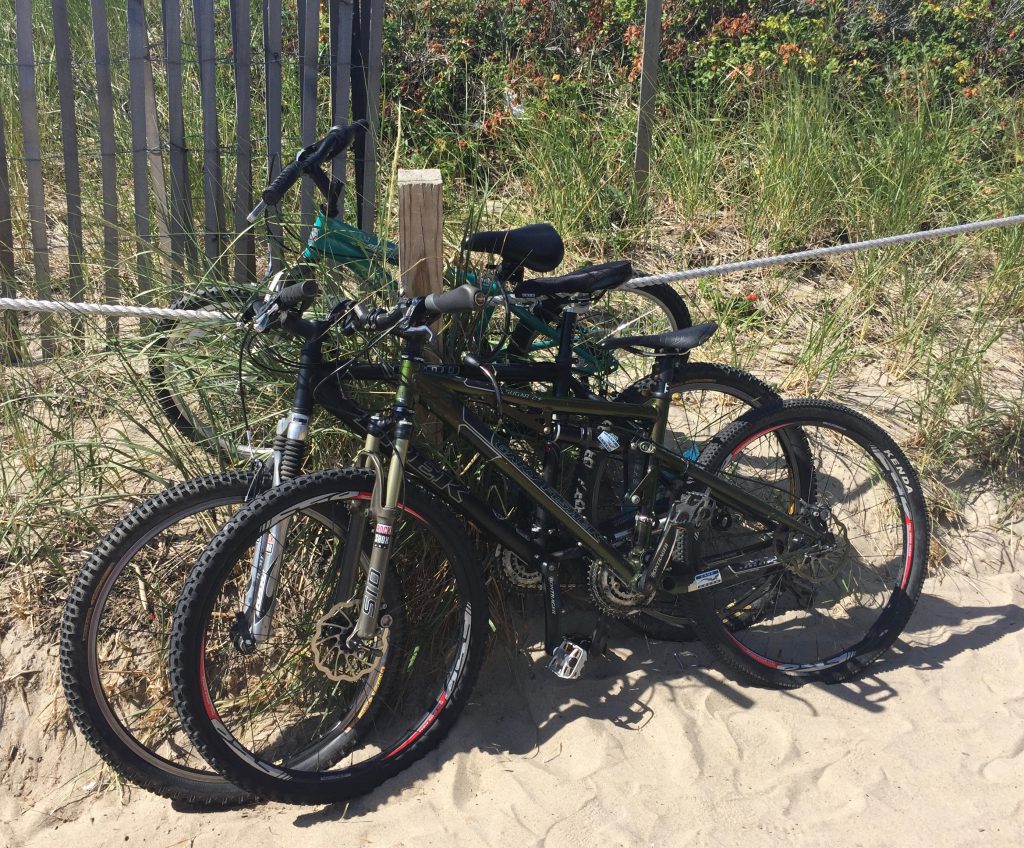 this fun sign is at the end of the boardwalk. to the right, are all the lowly public beach attendees. to the left, empty space, dedicated to fancy pants, private beach folk. also, we didn't see any naked people.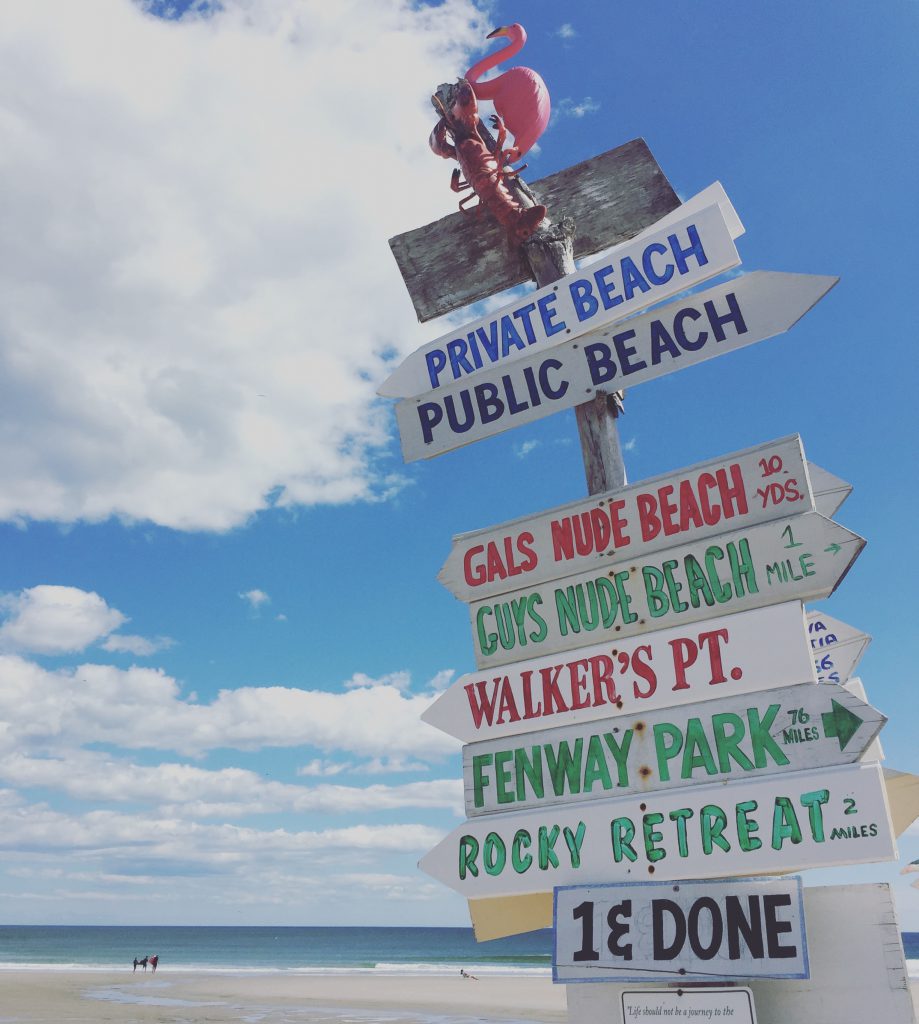 super ike.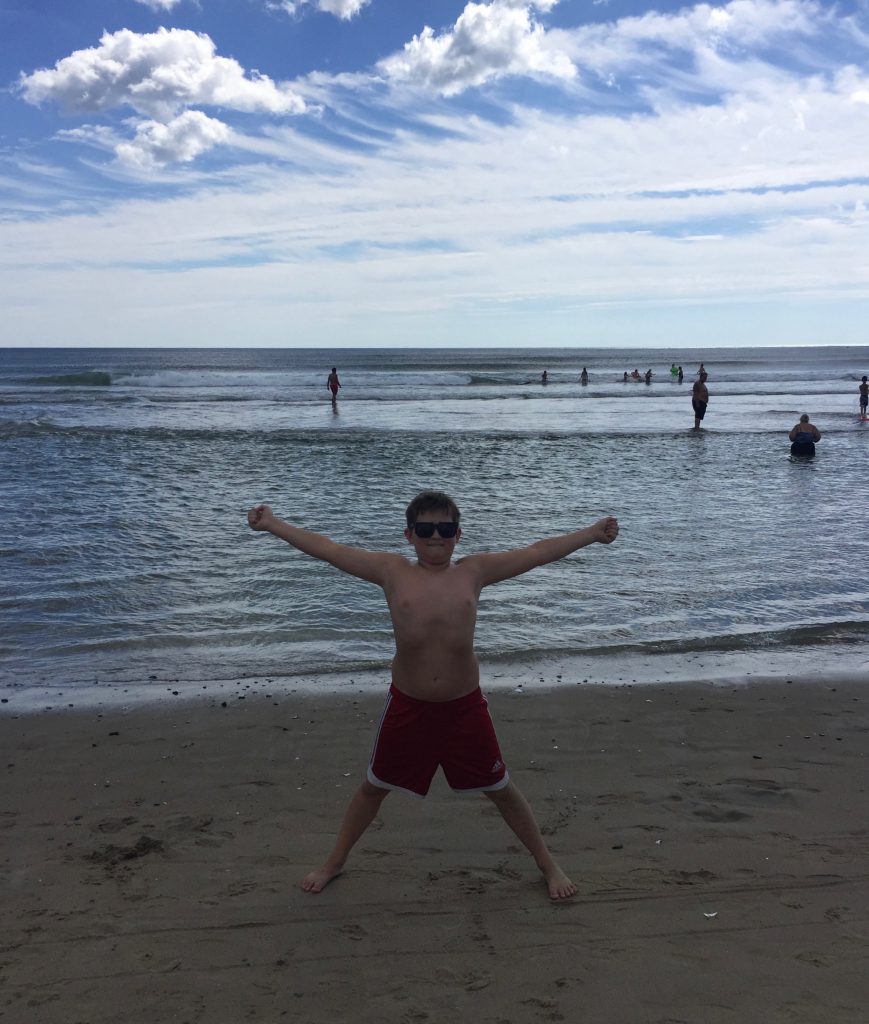 we got busy playing in the sand.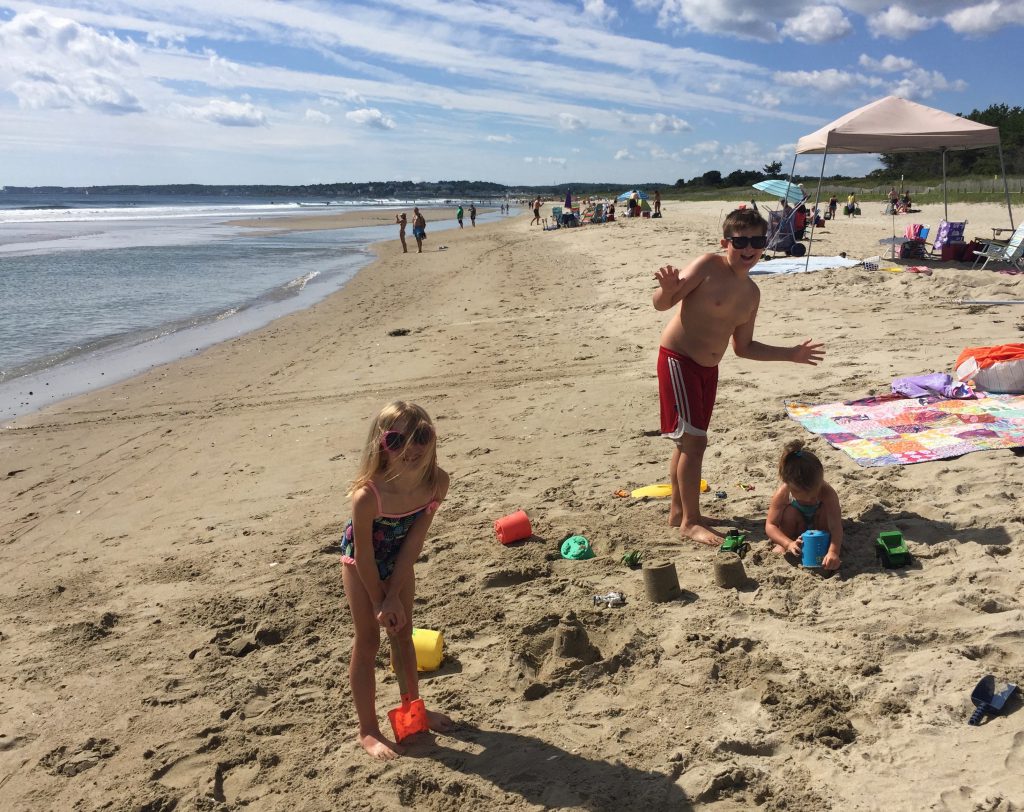 contemplative crazel.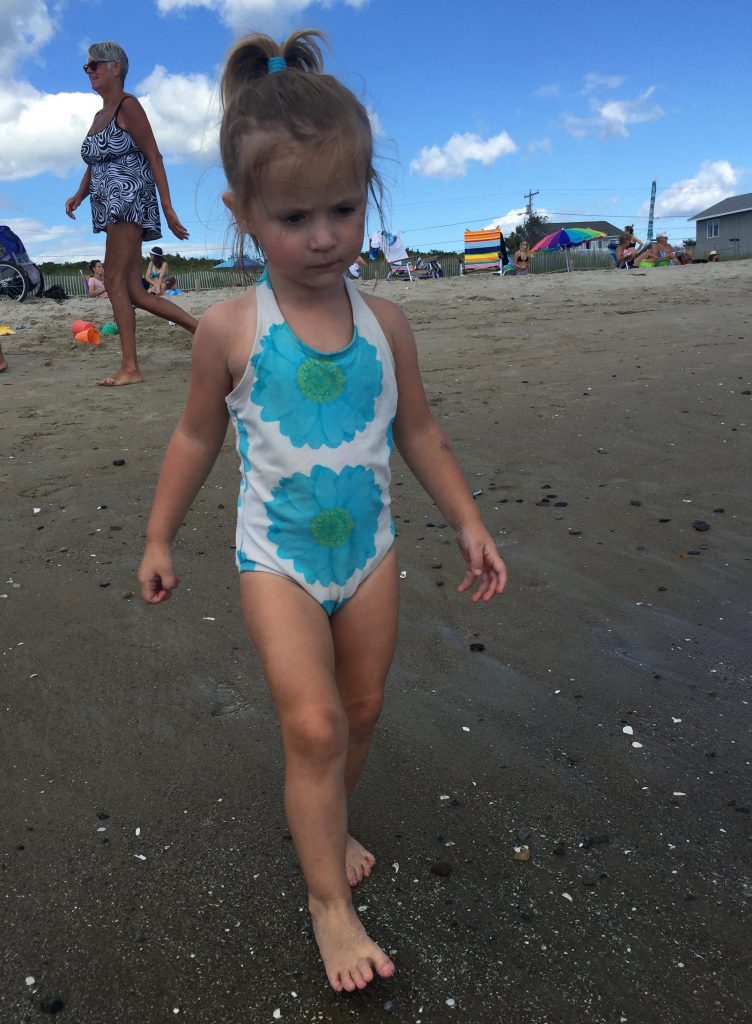 they would kill me if they knew i snapped a pic of this, but anna went out to the sand bar, but was too scared to come back, so isaac held her hand until she was comfortable. he was probably lecturing her the whole time, but i'll pretend it was a sweet moment.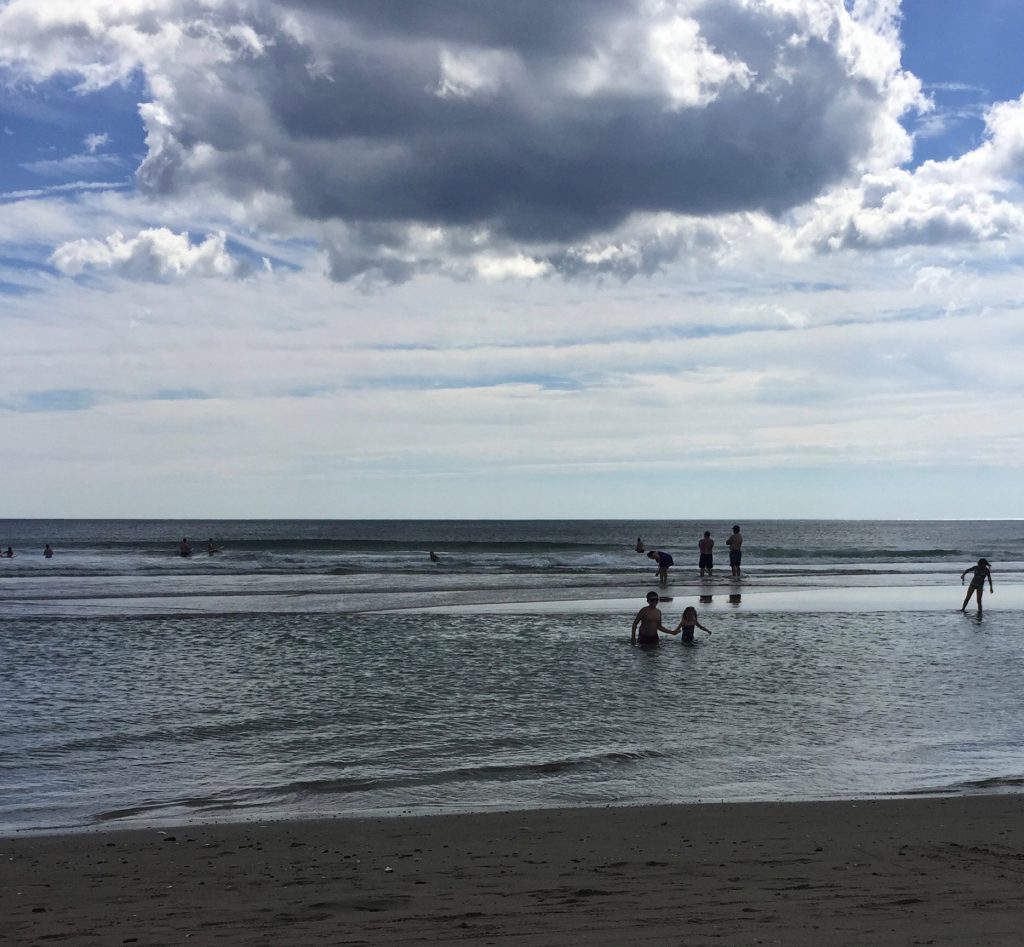 sand creature. i love pics of the kids toys in the sand. i don't know why.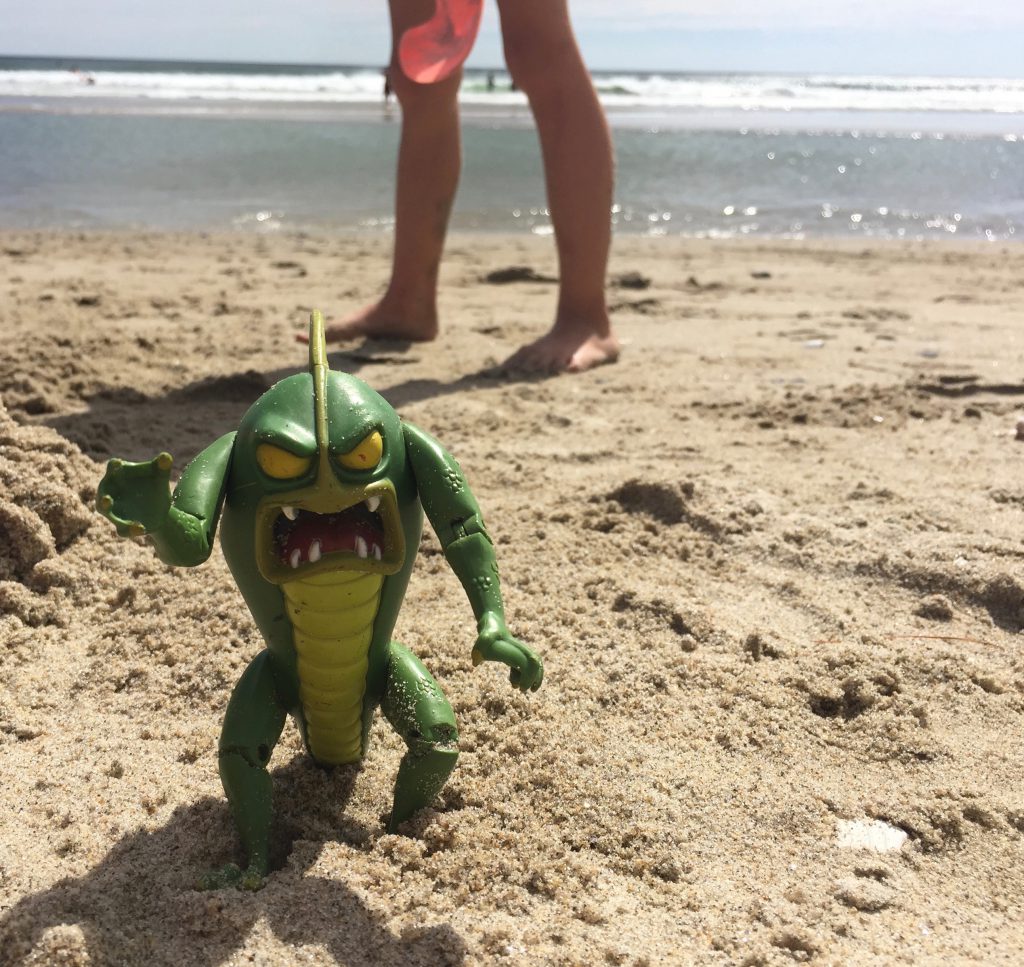 it's very hard to get a good pic of anna, because she refuses to wear a ponytail and her hair is always like cousin it.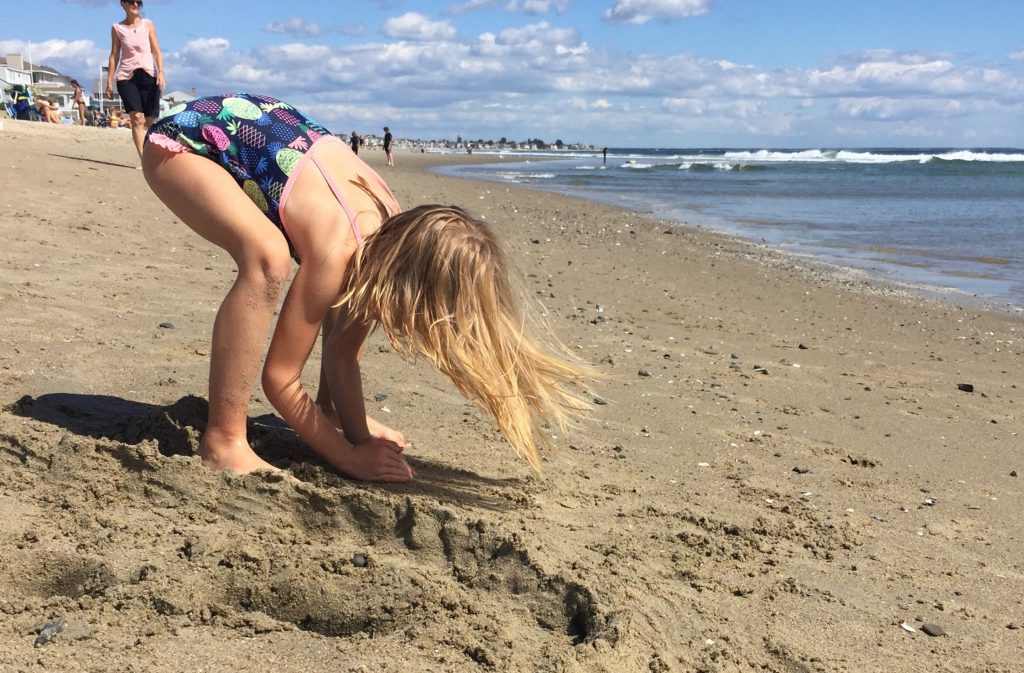 these two, playing in the low tide pool area. 🙂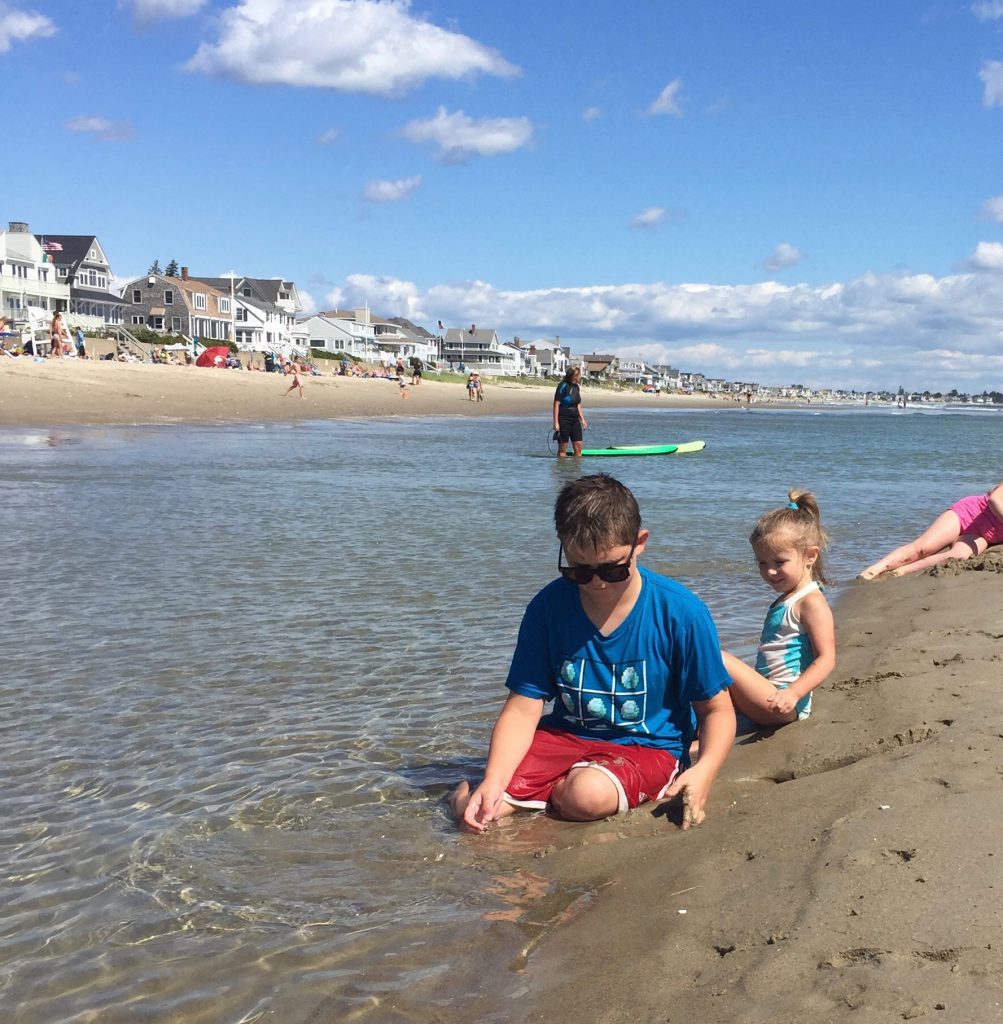 like i've said, hazel is NOT a fan of the ocean waves, but she loves the nice calm waters of this little section.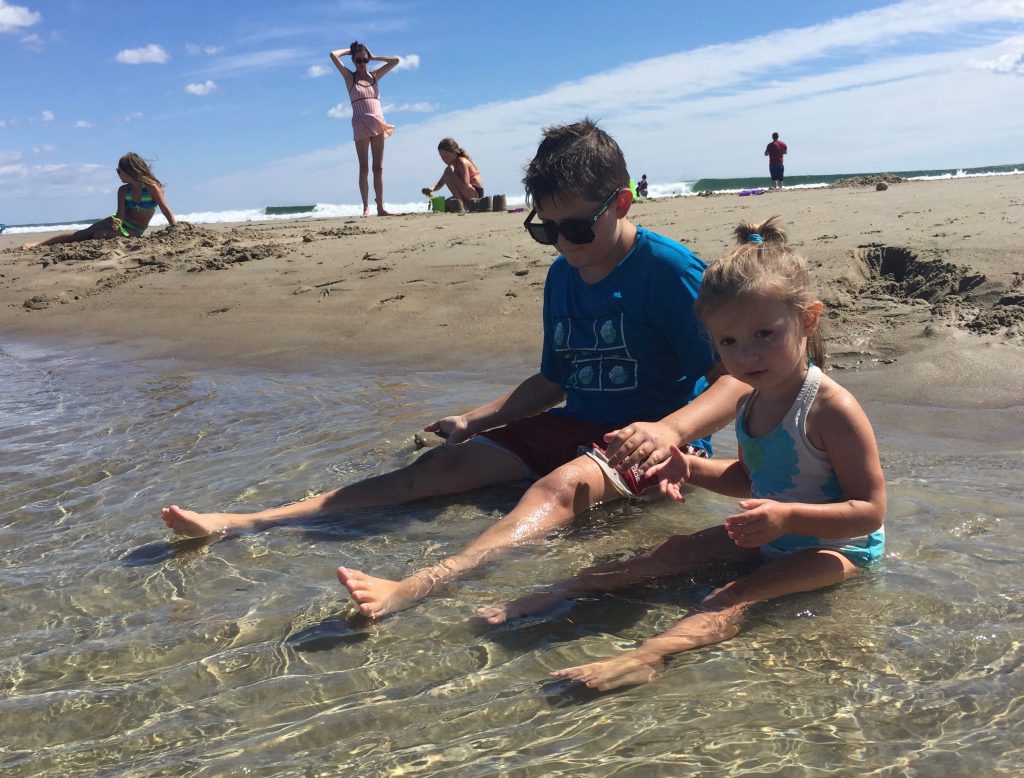 a little happy dance.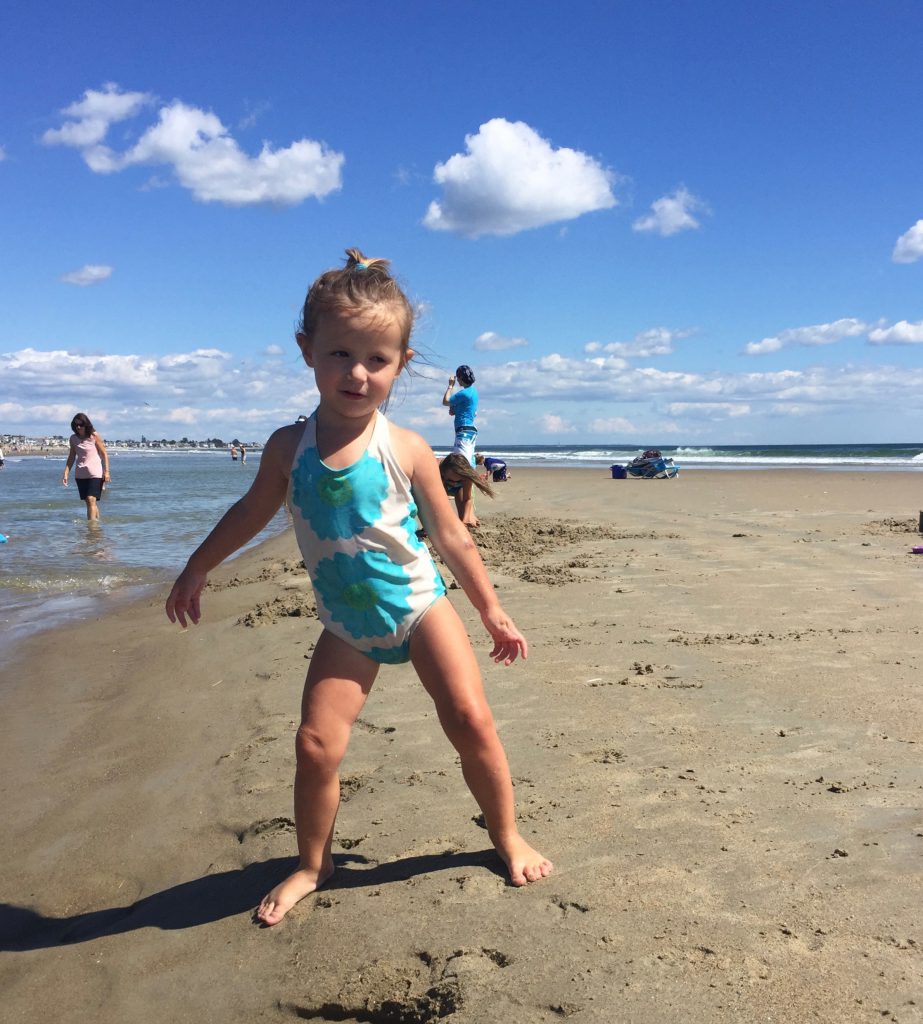 a little happy run.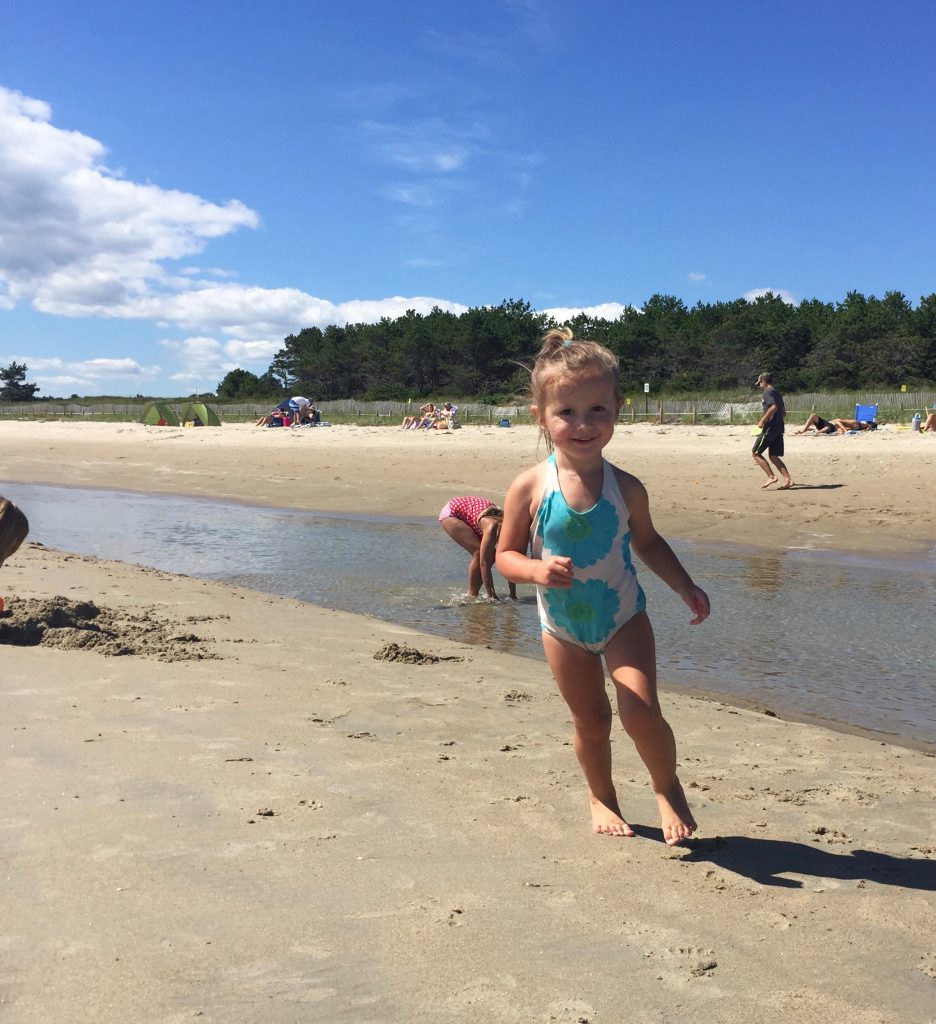 sand drips. (hazel says, "that's isaac putting slime on me").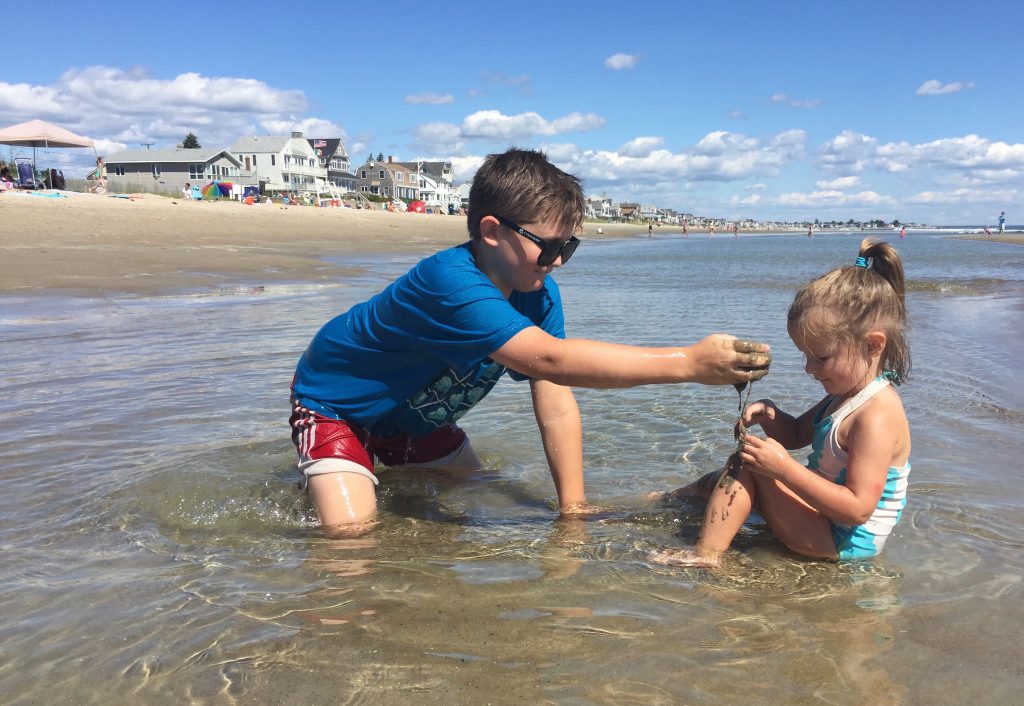 the big kids, getting to work on some major construction.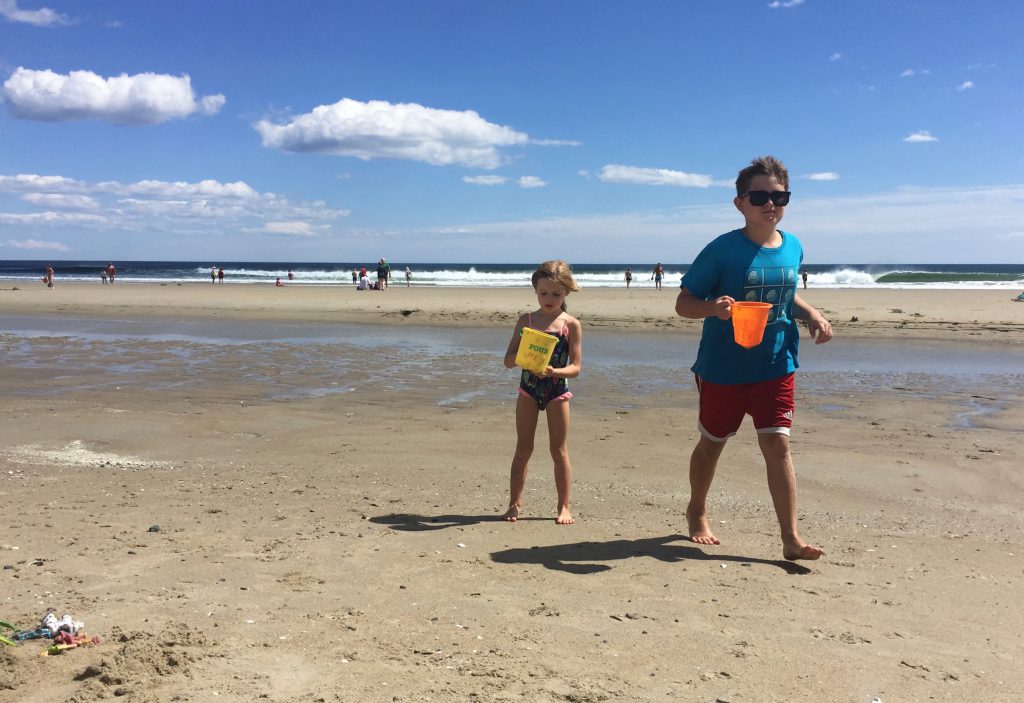 hazel loves to play with her trucks and diggers and such.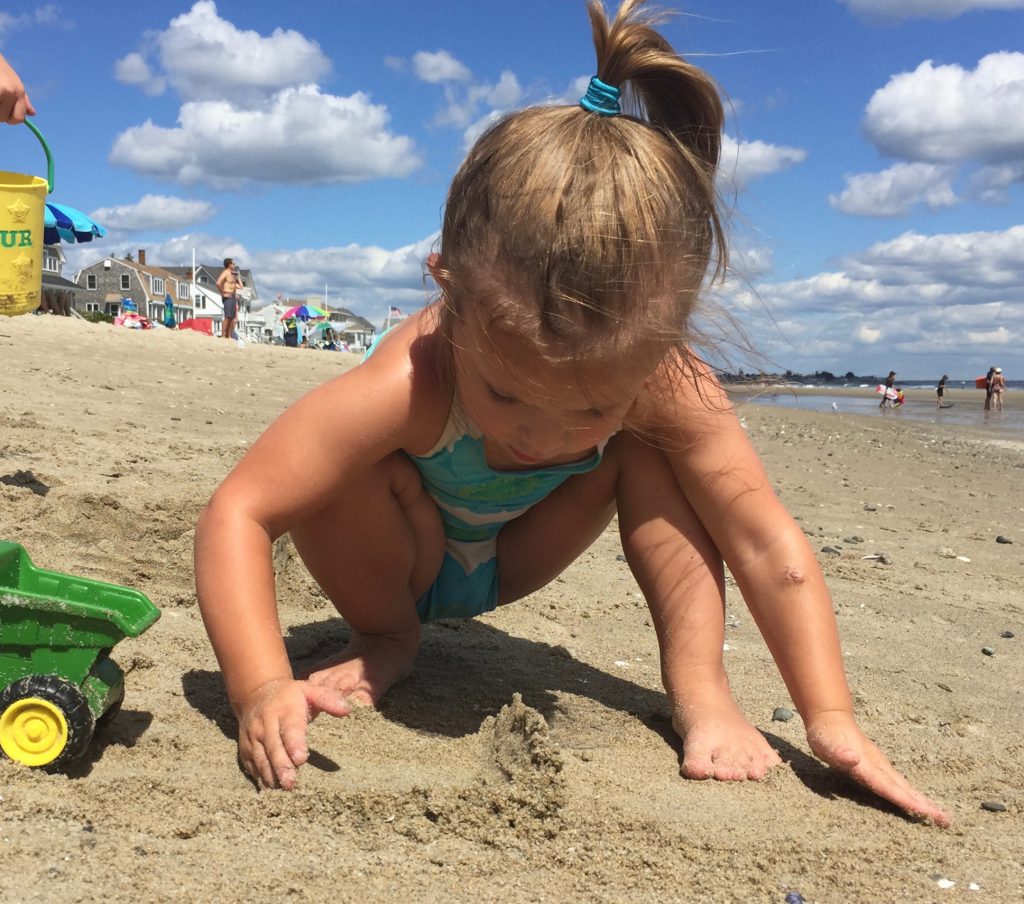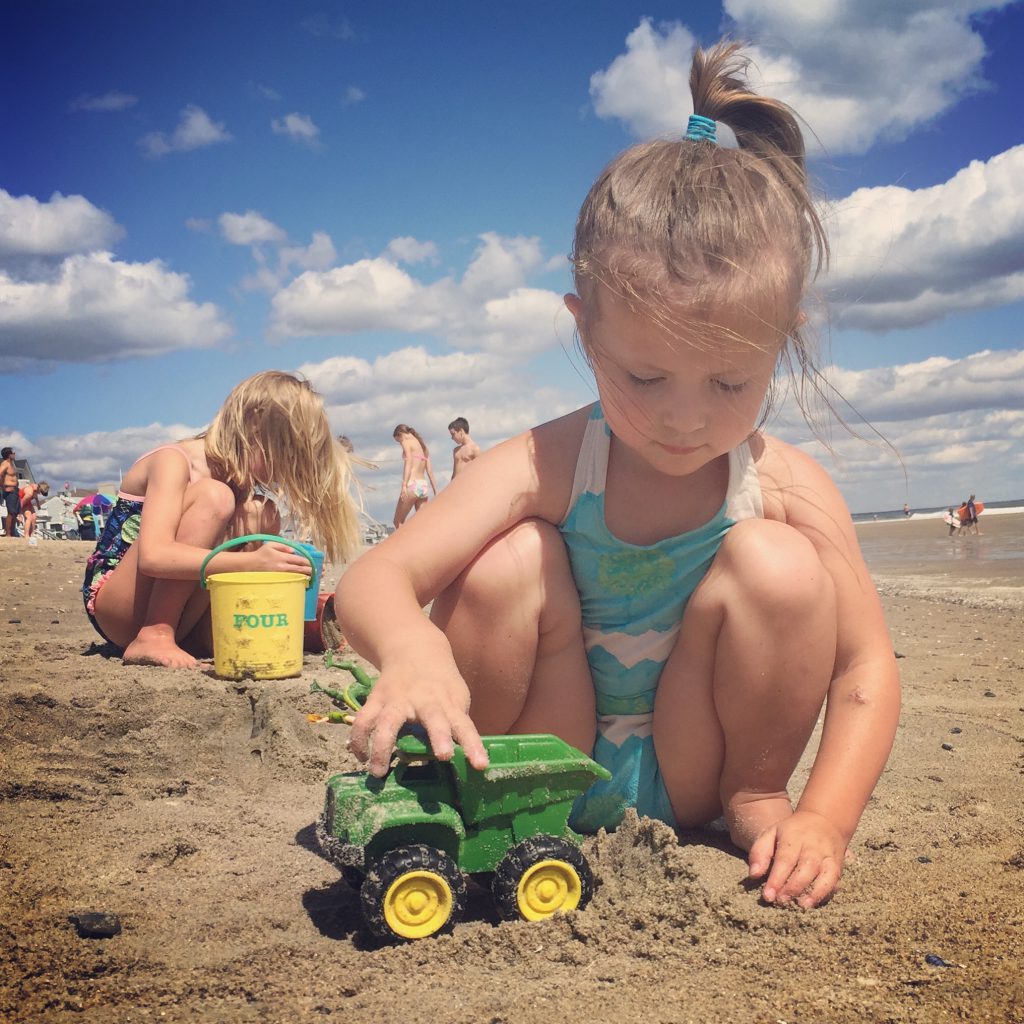 taking a break to chase off some opportunistic sea gulls.

and then, back to trucks, with anna's help.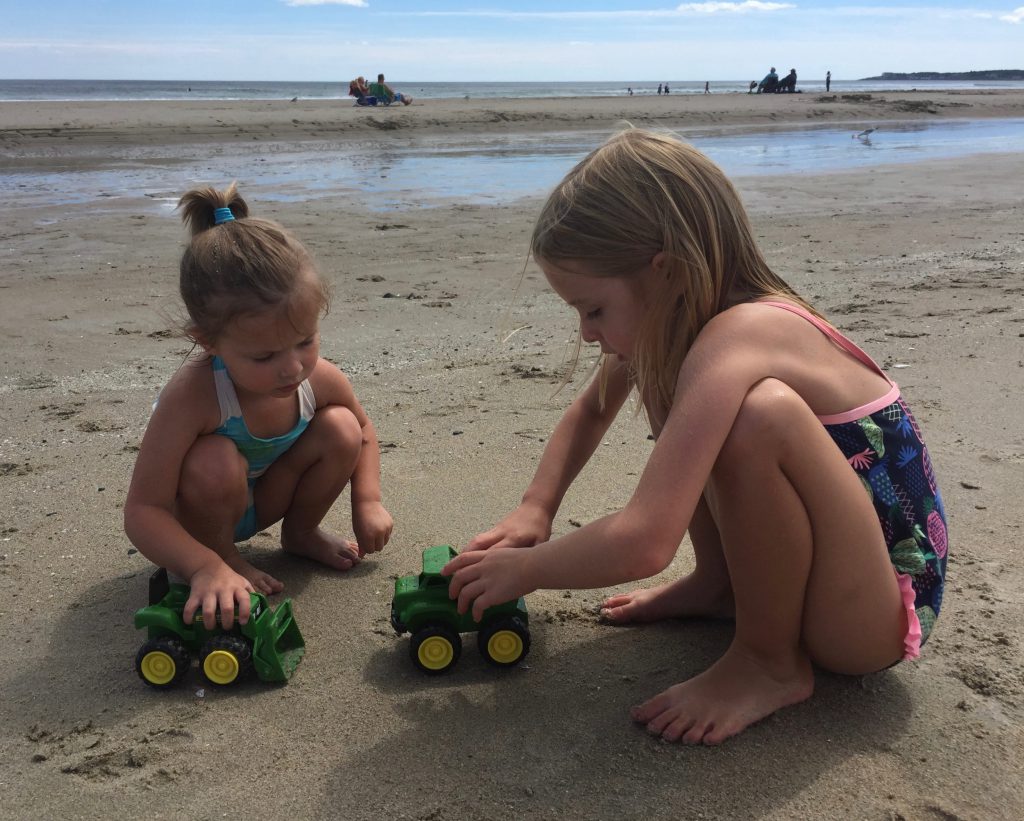 after awhile, we packed it in and pedaled home. it was a lot more windy and slightly uphill to get back to the campsite, so everyone was a little grumpy and tired. hazel, most of all. 😉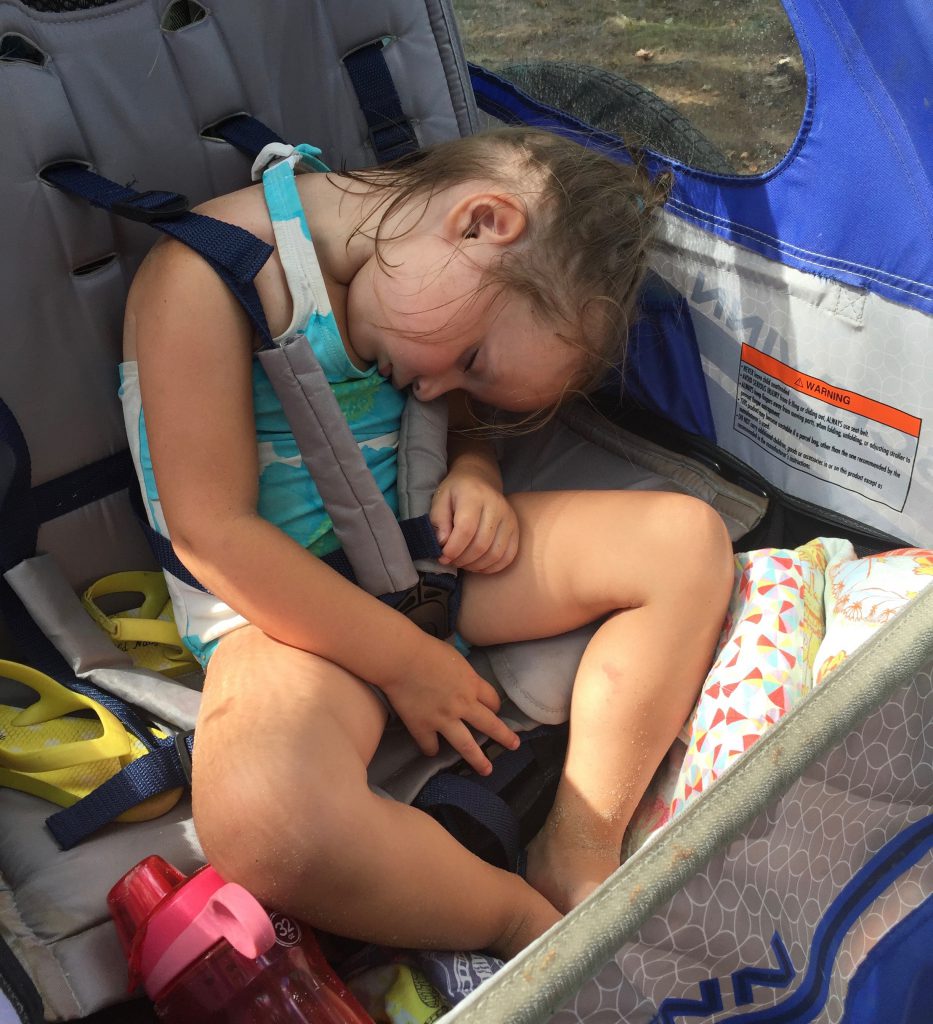 after our long day in the sun and sand, we obviously needed ice cream….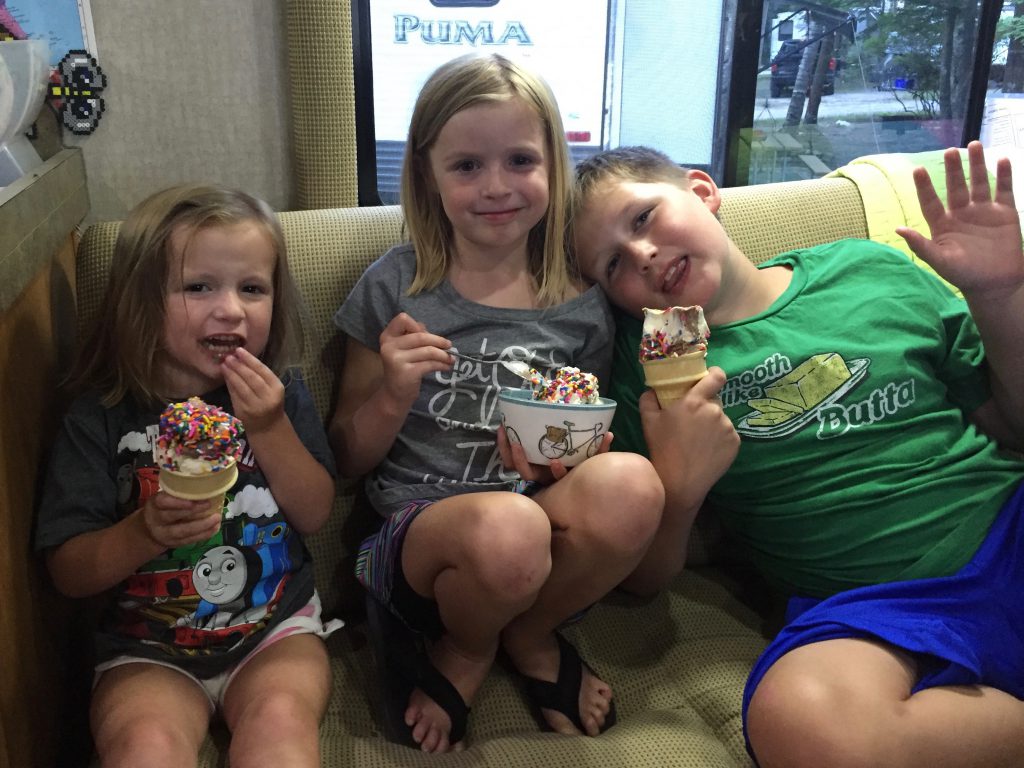 and that's the story of day one in maine. and our first of many days at the beach, i hope.