we spent a lot of time at the beach or on the rocky coast looking at lighthouses while we were at moody beach. here's some pics of when we weren't doing those things.
every morning is different here. sometimes isaac is up at the crack of dawn, poking me to ask if he can watch a movie on the computer. sometimes anna is up first, and quietly climbs up with us to snuggle. but, usually, hazel is up first, asking me, "can i play with my trains now?"… so, we climb down, close off derek and the kids and get to work, playing with trains.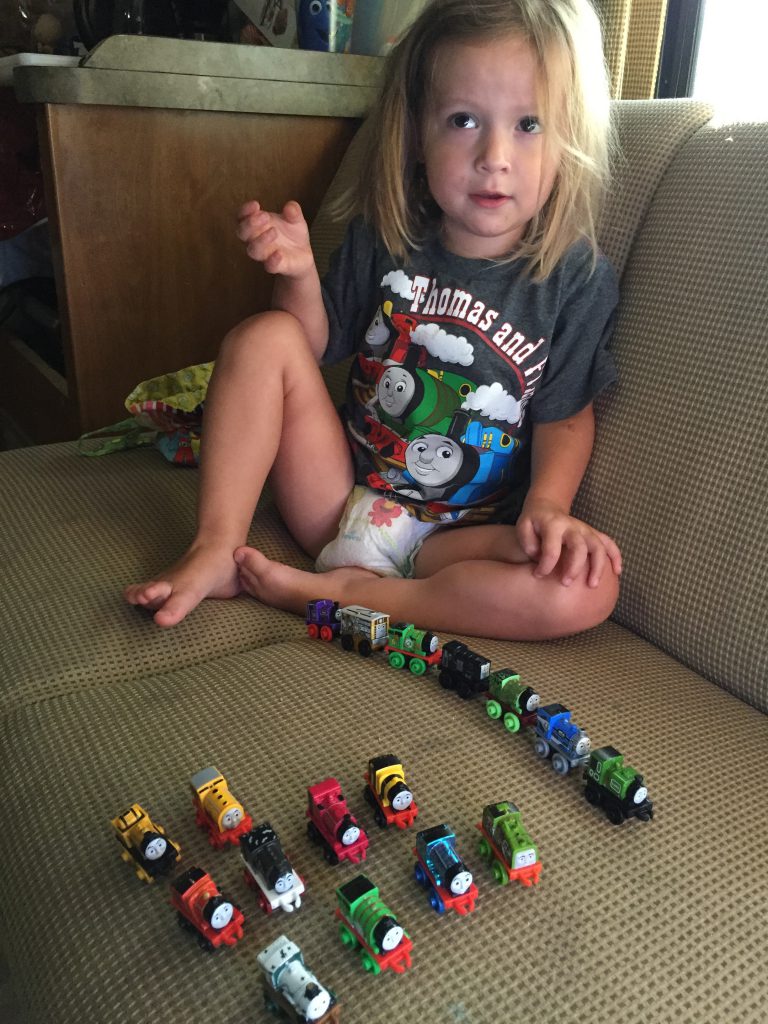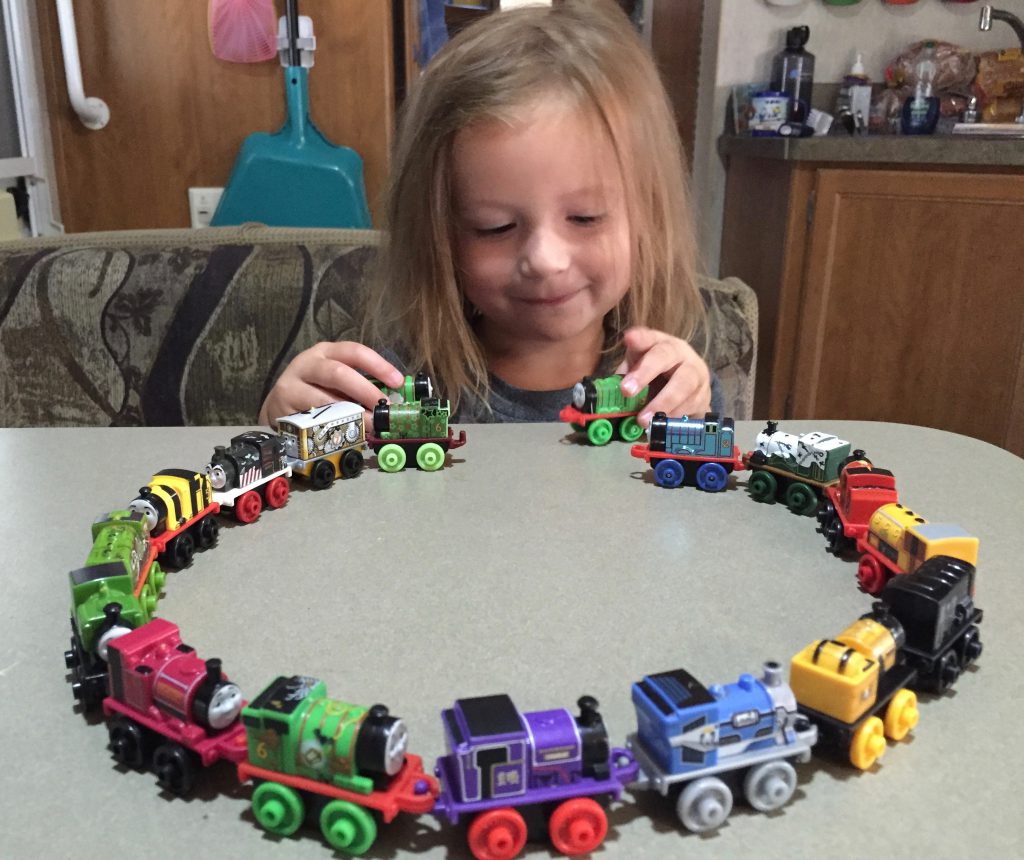 i love this picture of anna and her, arm in arm, just doing their own thing, but together-y.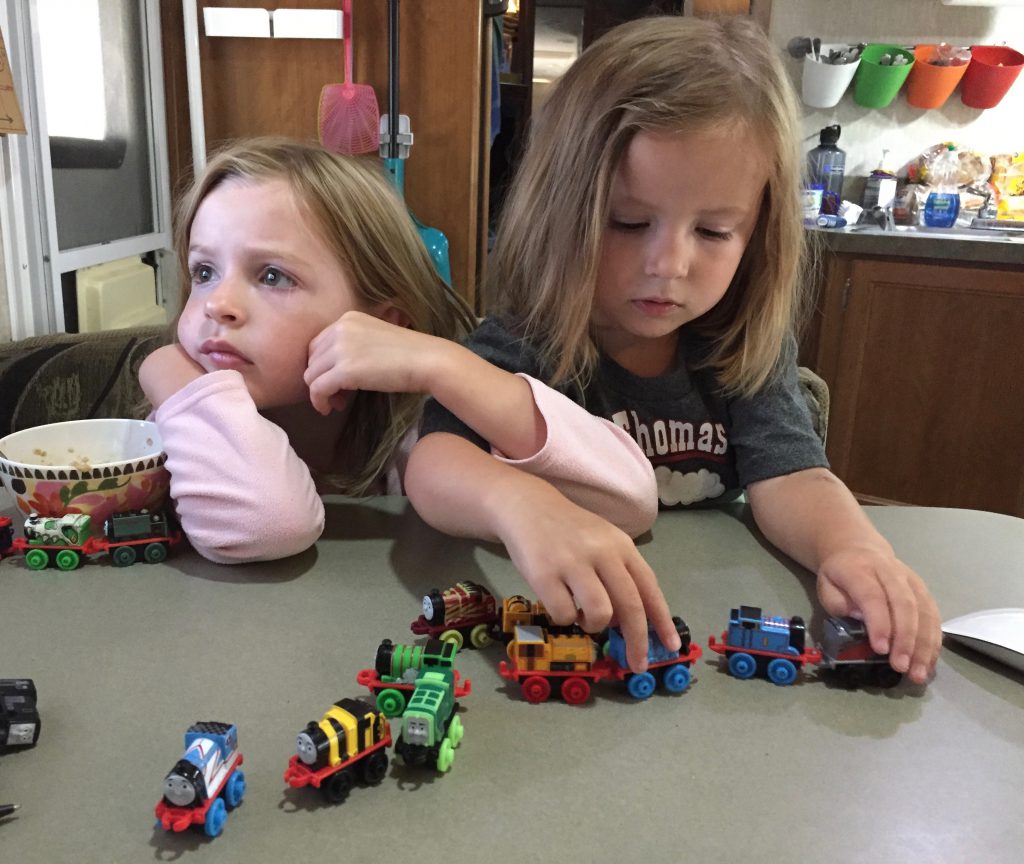 the days are still pretty nice, but the evenings cool off fast, so we have increased our campfire frequency. (and also roasted marshmallow and s'mores consumption). unfortunately, maine firewood is super expensive. something to do with infectious bugs.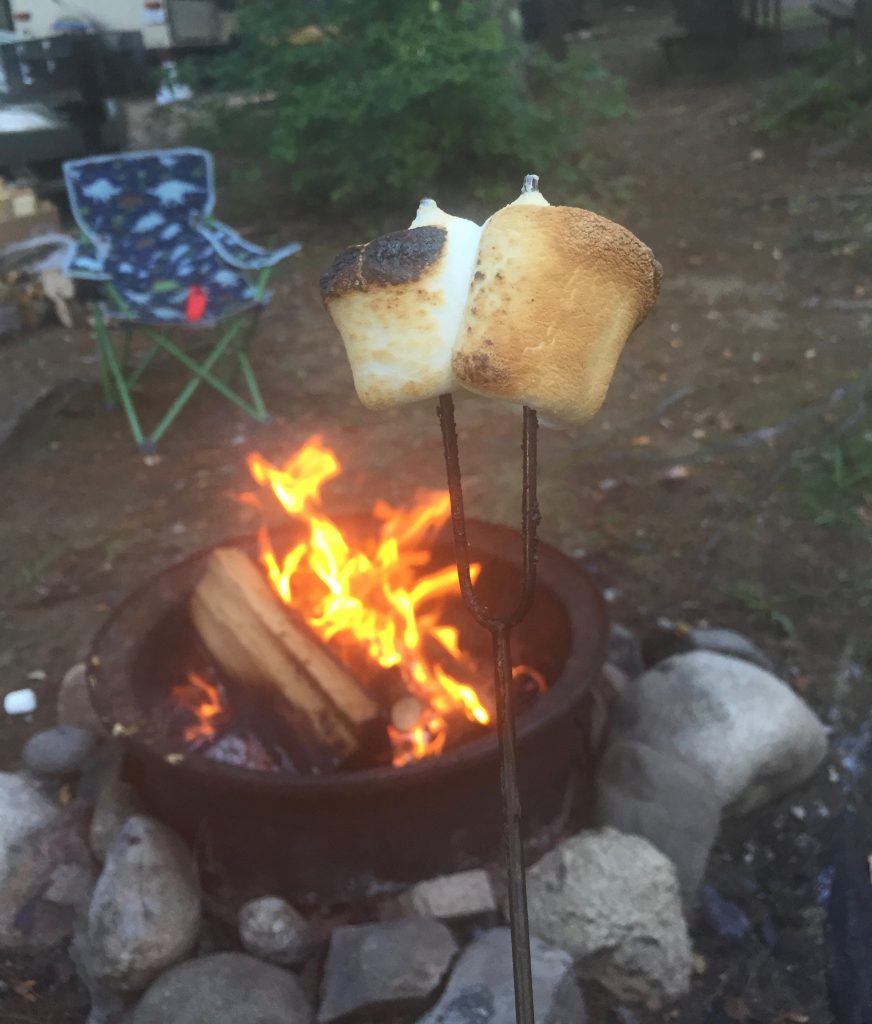 since our departure, we have not had camp chairs that we have loved. when we realized we were near a cabela's, we made a mad dash to give our outdoor seating a serious upgrade. and then we spent an entire evening there.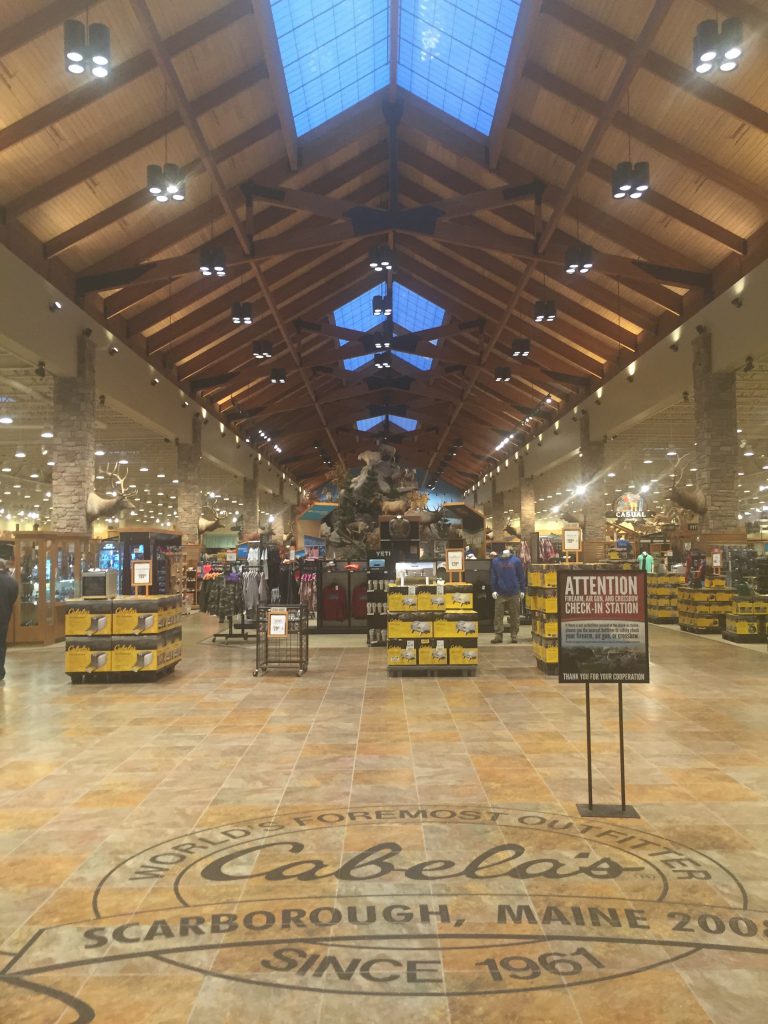 hazel asked if this was a museum.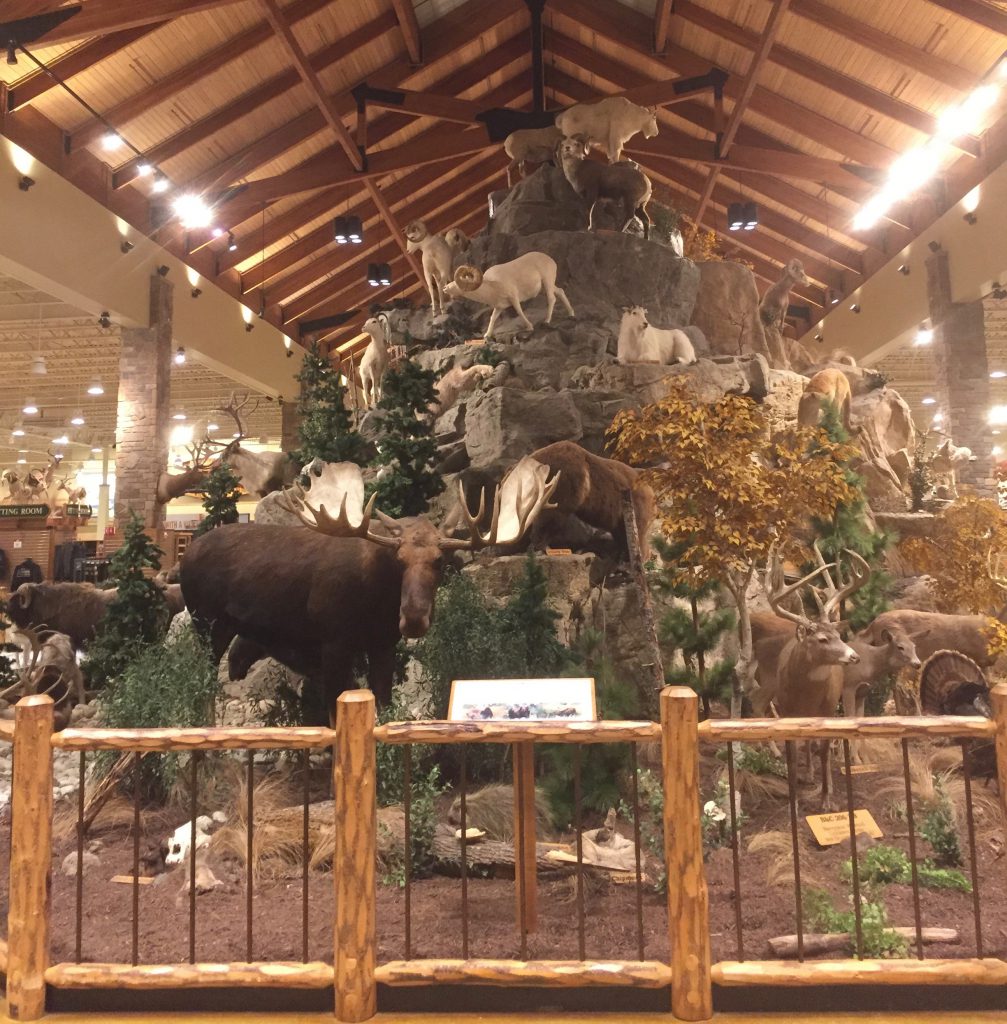 i've never complained about autumn flavors hitting the scene while it's still summer. (or christmas for that matter). when we spotted pumpkin spice oreos, i was all over it. but then hazel ate most of them.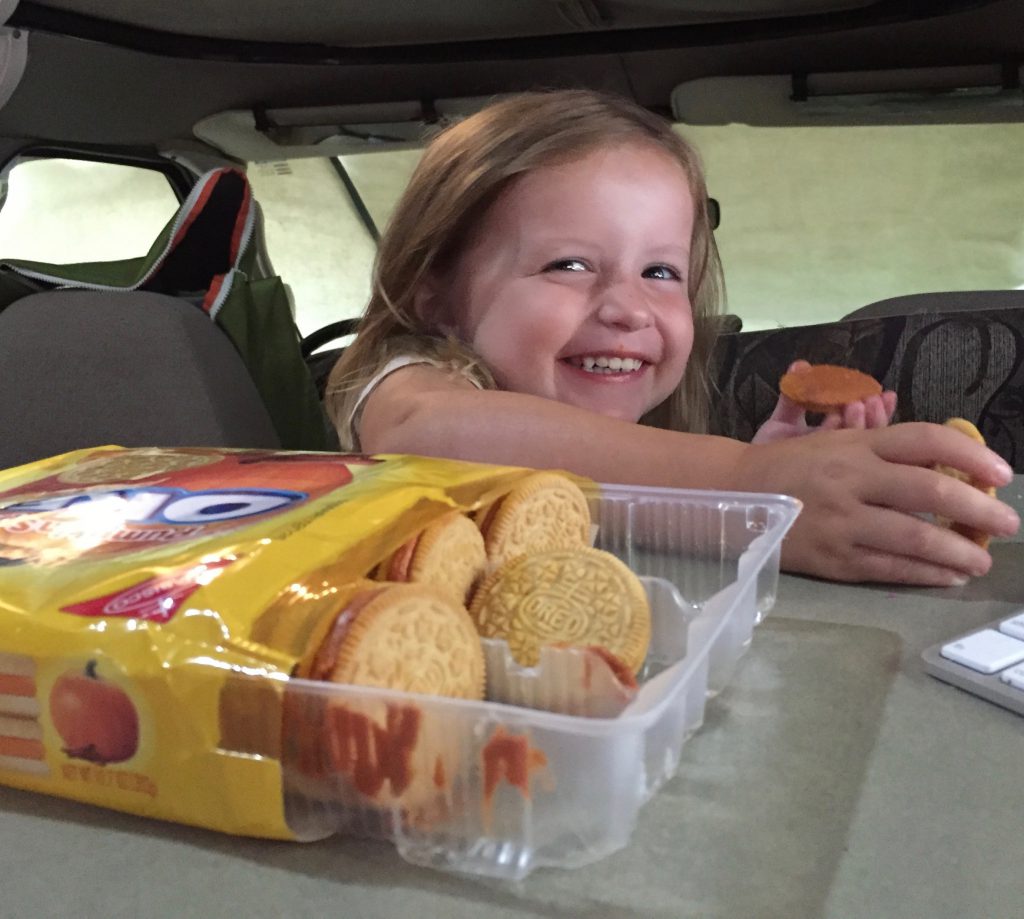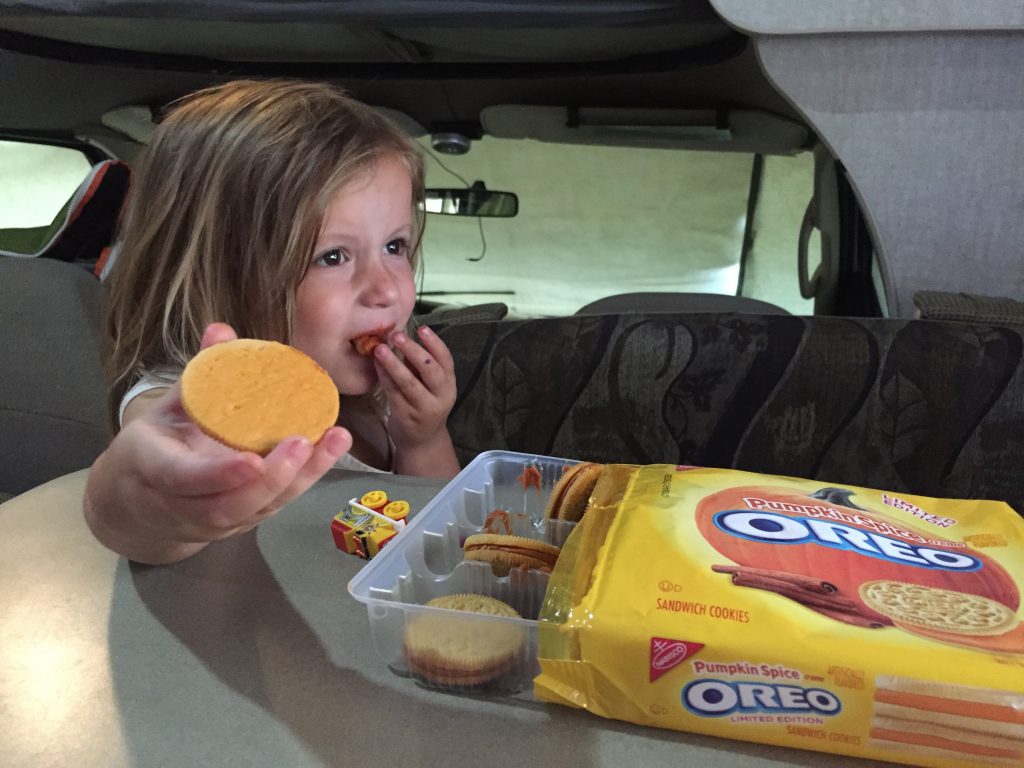 the anna baby has become quite the reader. she is loving the "ivy and bean" series, and hijacked derek's new chair to put in some quality reading time.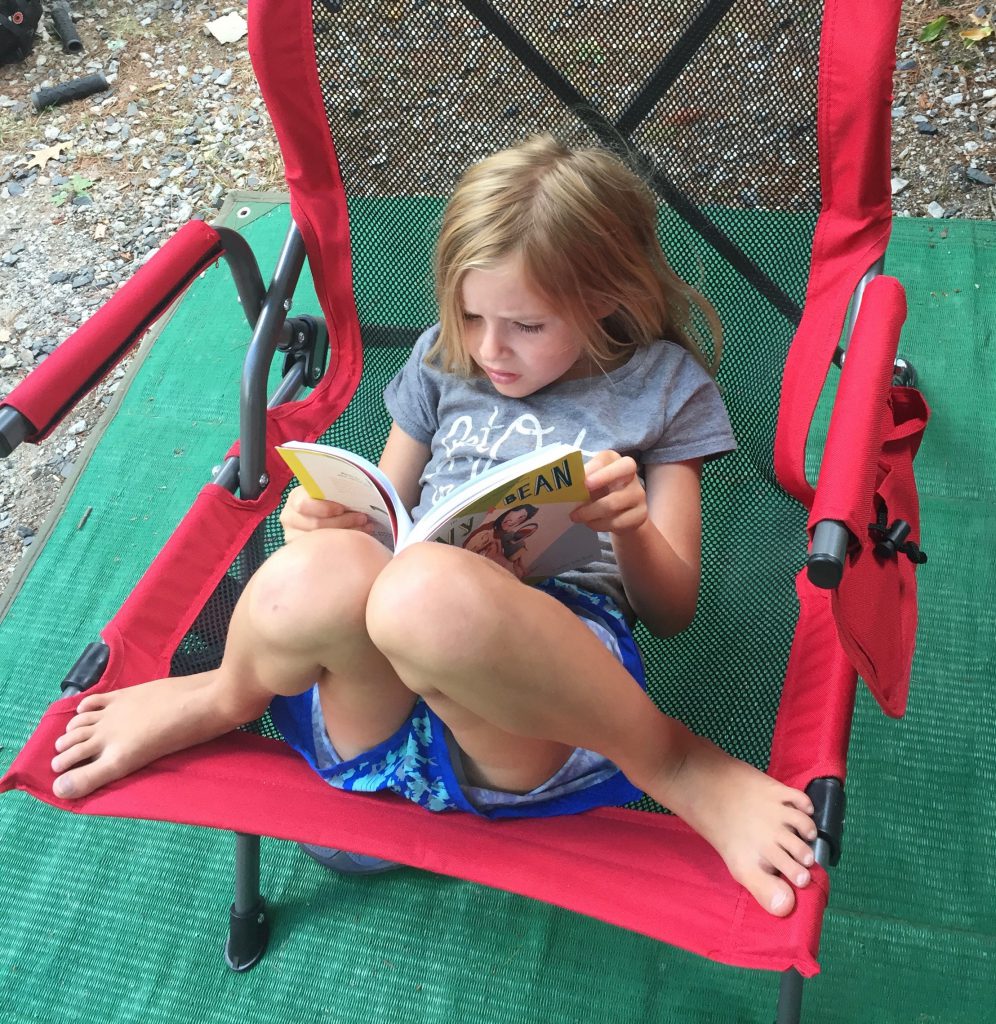 technically, this next bit is not about moody beach or maine. but, i didn't take many pics and there wasn't enough for a long blog post. on the friday before labor day, derek got off work early, so we headed back south for an evening in portsmouth, new hampshire.
derek researched, and found us a pretty cheap, highly rated, hole-in-the-wall burger joint. we took the advice of the internet and ordered these delicious fries.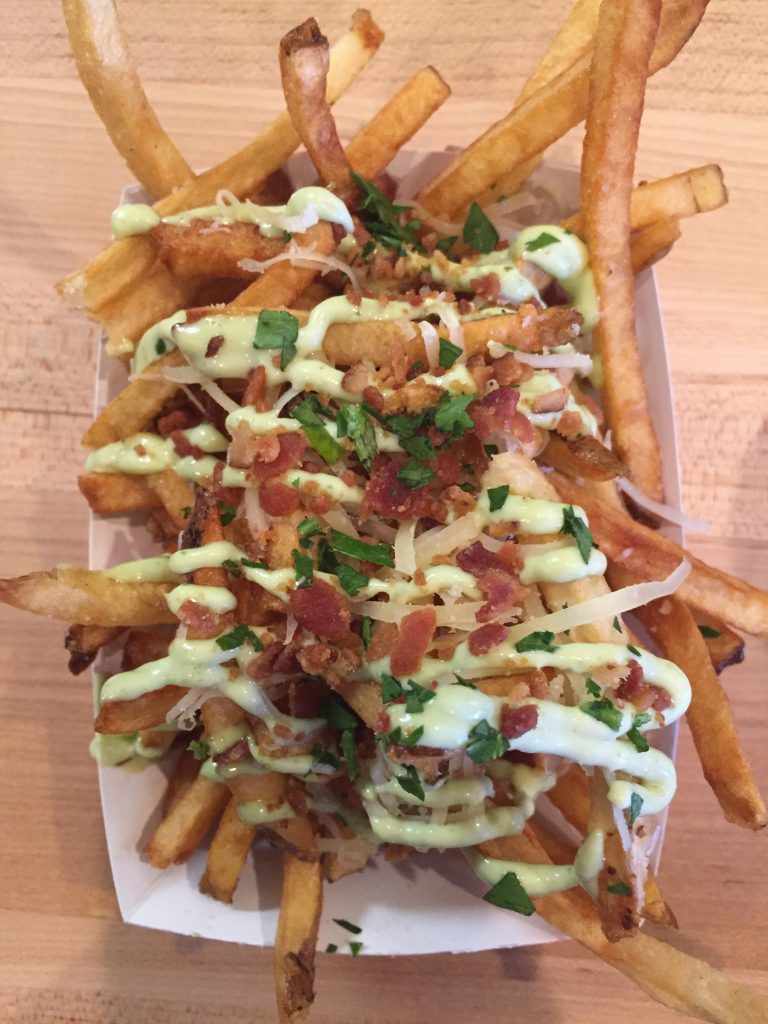 we parked right next to a little boutique shop called "hazel". we didn't go in, because we would ruin everything, but we obviously had to take a picture of the crazel next to the sign.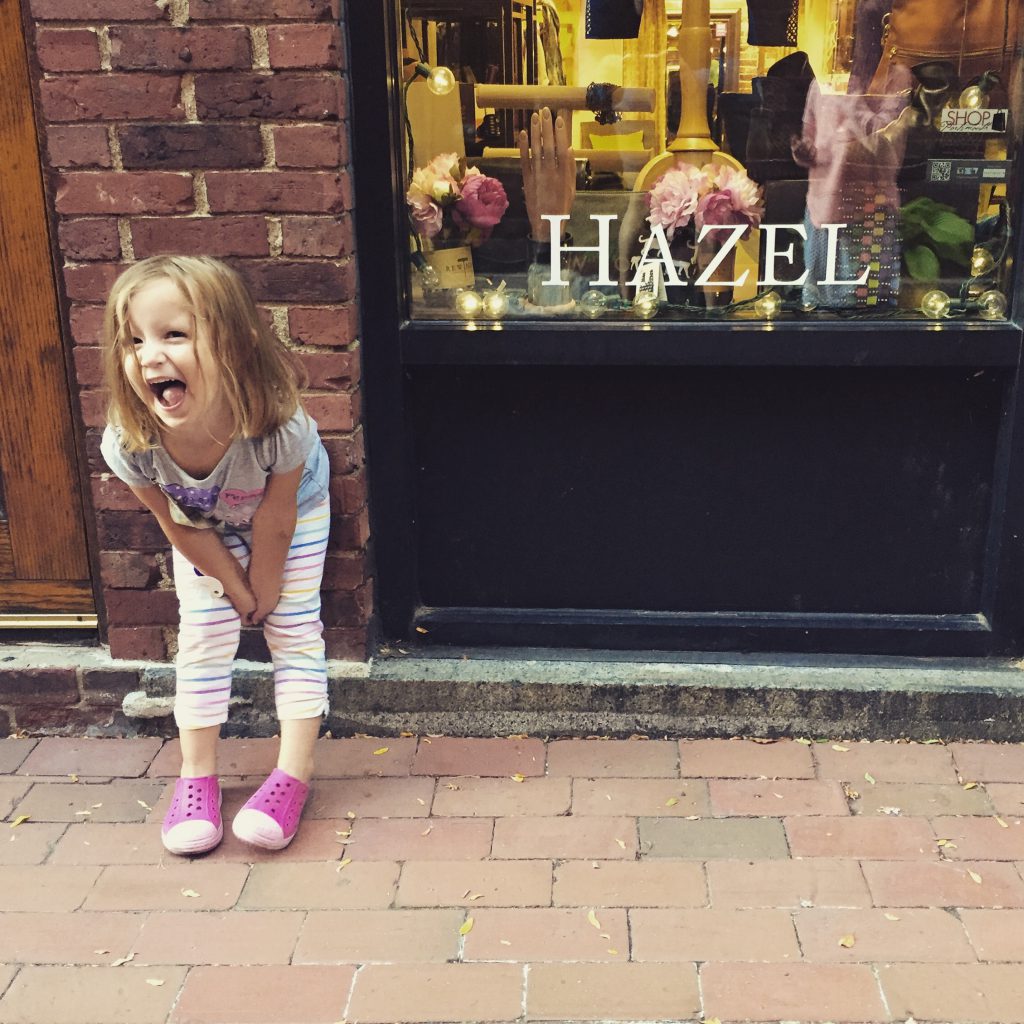 after some shopping and dessert eating, we made our way to the waterfront. it was dark, so my iphone pics are terrible.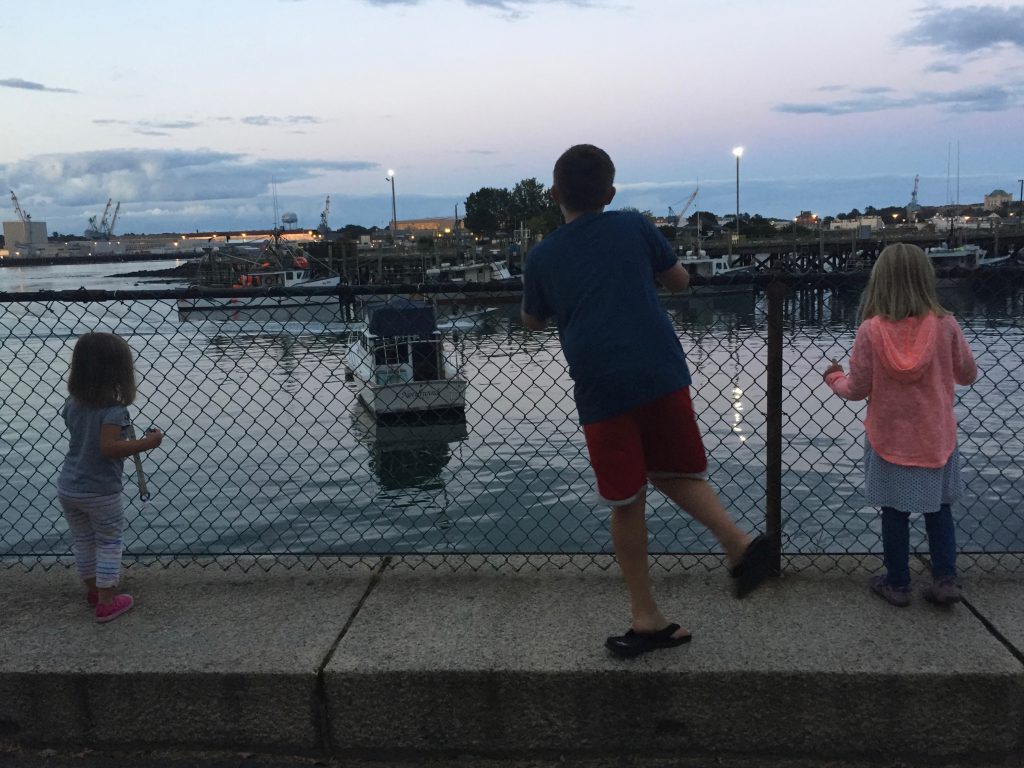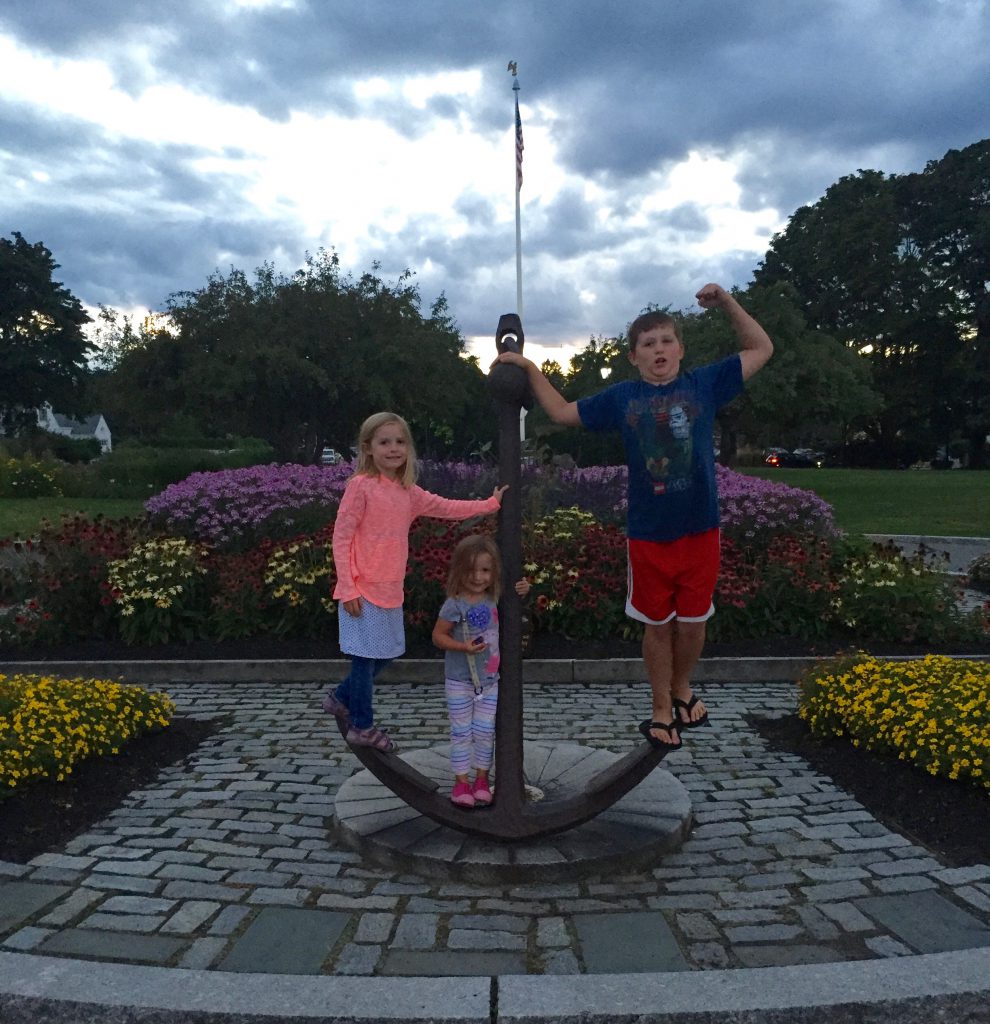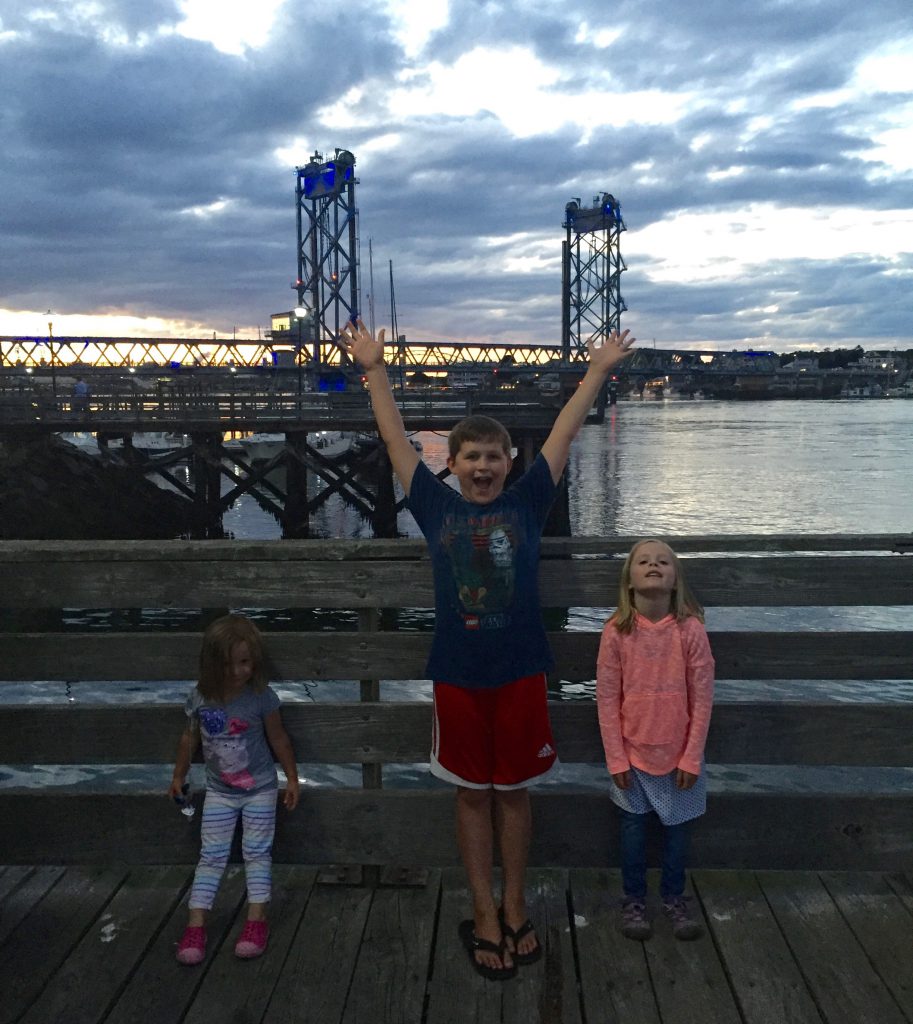 once our waterfront gazing was complete, we loaded up and headed back to camp. and we could successfully check new hampshire off our list. 🙂
we spent the weekend days rock hopping and light house viewing, but continued having campfires in the evenings.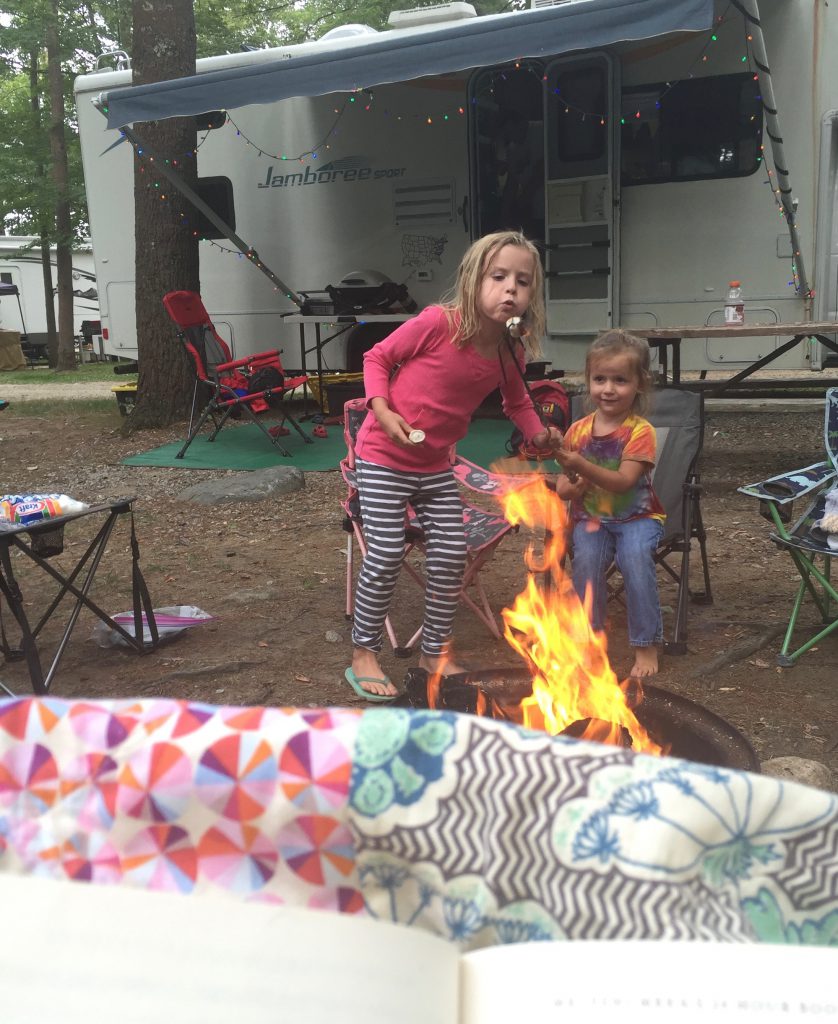 we busted out a game that we had been hoarding away (mostly because it seemed too complicated), called machi koro. the kids love it. mostly.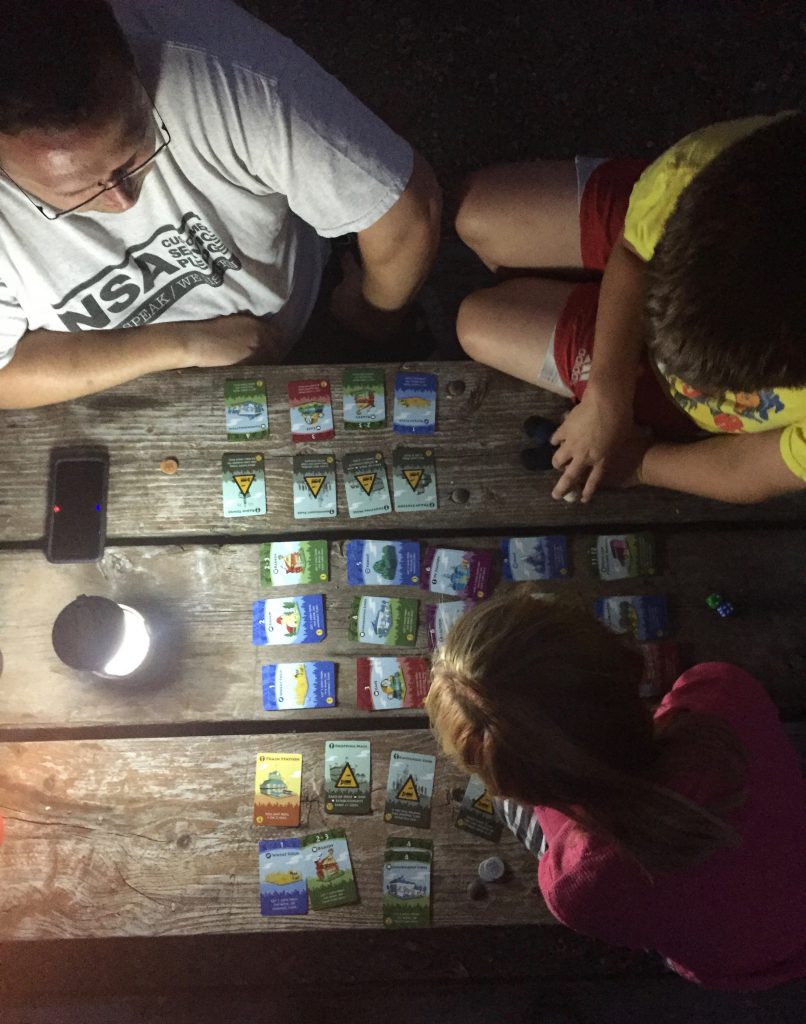 um. time out. did you know that crystal pepsi is back? for a limited time? of course i had to have it, so derek surprised me with one. it tasted as i remembered – not quite the same, and not in a good way. the kids were more than happy to help me finish it.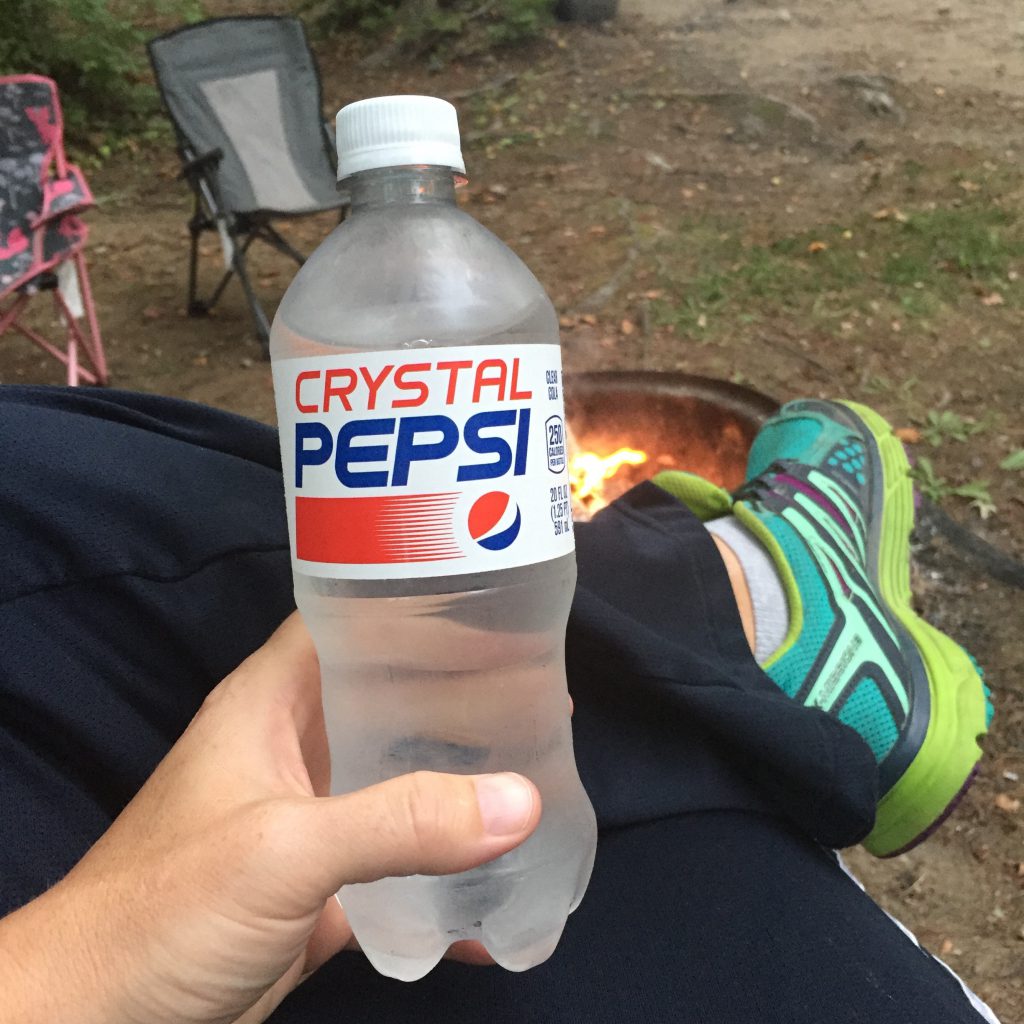 on a particularly rainy and blah day, we were having a rough time with isaac. (we've had a lot of those). we have been really trying to not yell or threaten punishments constantly, and find some alternative consequences when he's having one of his moments/hours/days. so, on this particularly rainy and blah day, i scooped up the girls for an adventure, and left him at the camper with derek. we went shopping and to an epic candy store. he read books.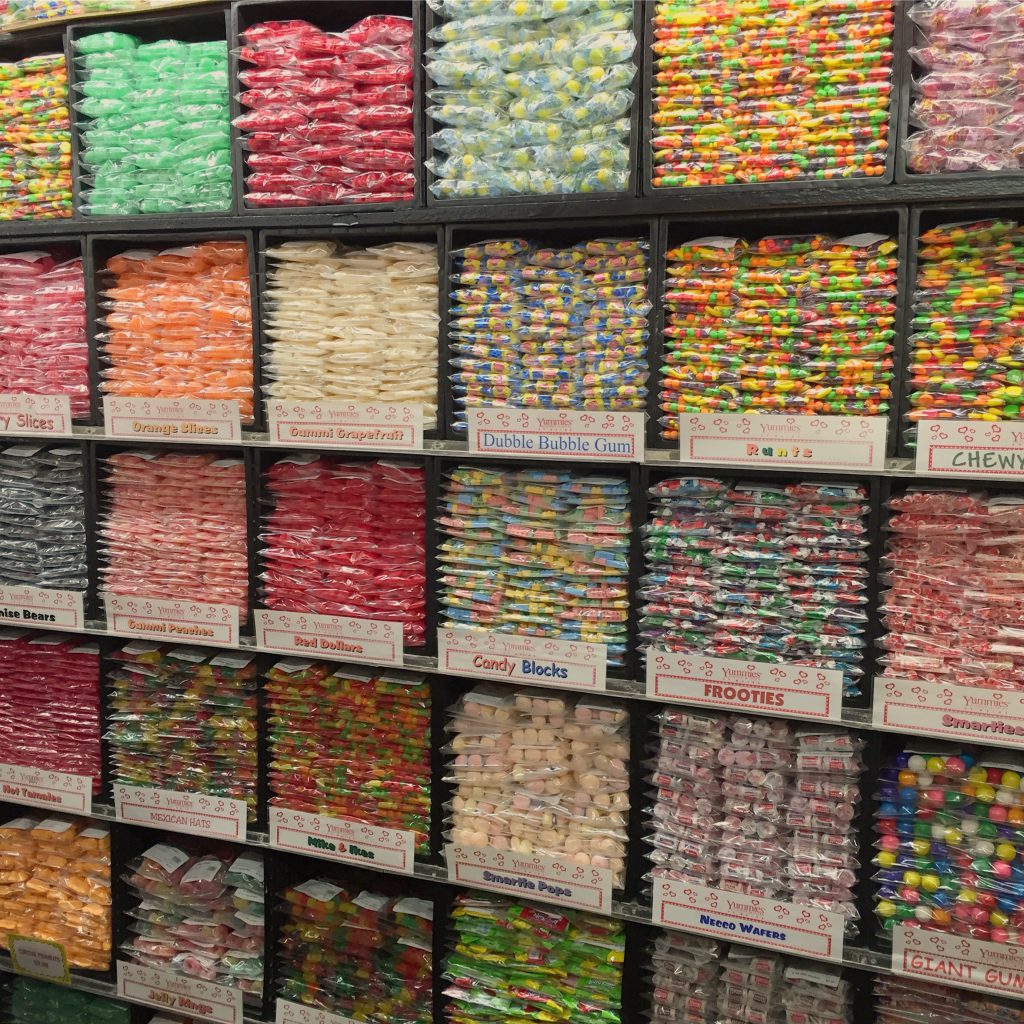 for our last moody beach (wells, maine) adventure, we went to the maine diner. it's super famous and has been on diners, drive-ins and dives. we intentionally waited for summer vacation to come to an end, but we still had to wait 30 minutes at 5 pm. thankfully, there's a little gift shop next door to keep us occupied.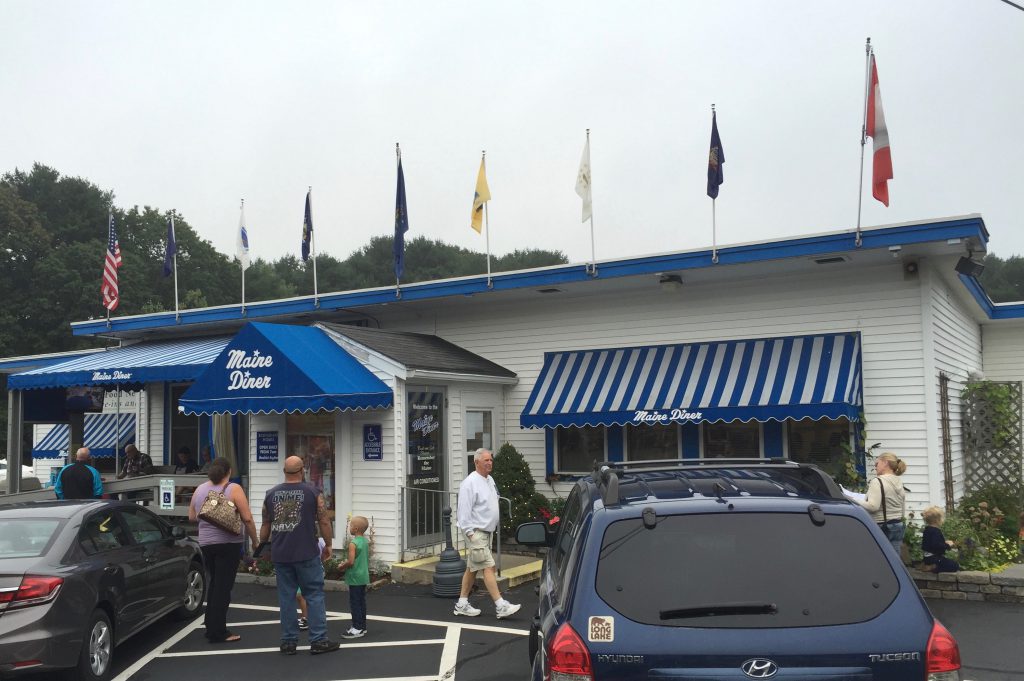 finally seated lidkids.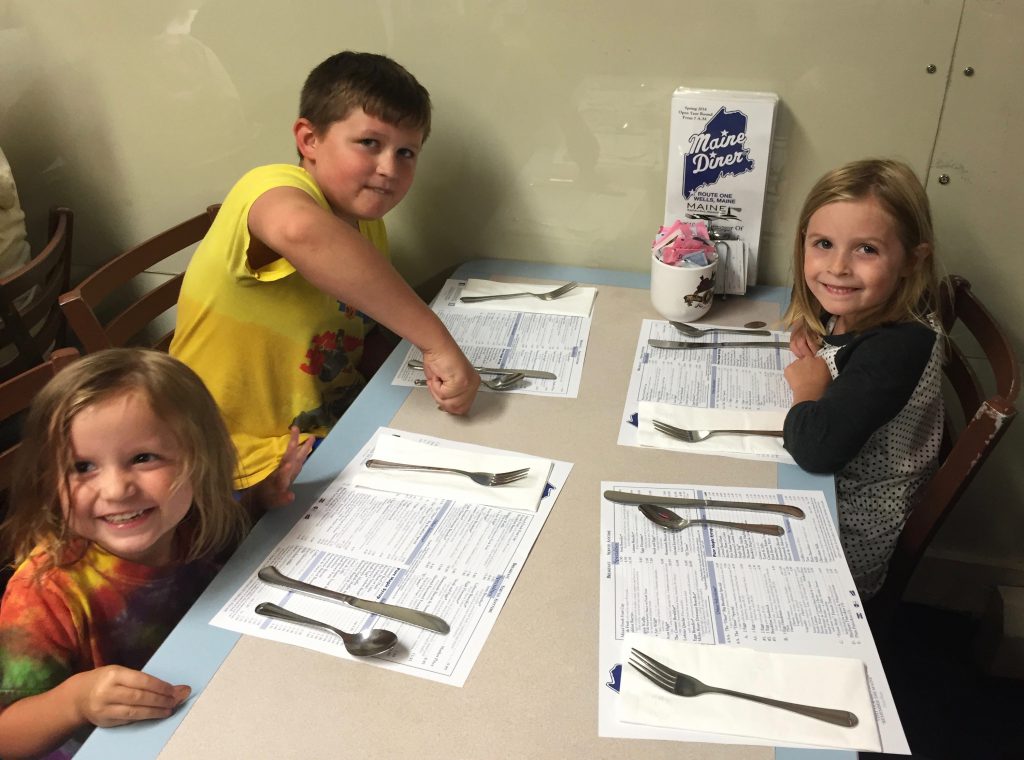 i got the lobster pie dinner. derek got the "triple d" (seafood chowder, lobster pie, codfish cake). while it was pretty good, we both agreed that we wished we had just gotten a lobster roll. the pie was over the top buttery. and the sides were nothing special. the cornbread muffin was the star of the show.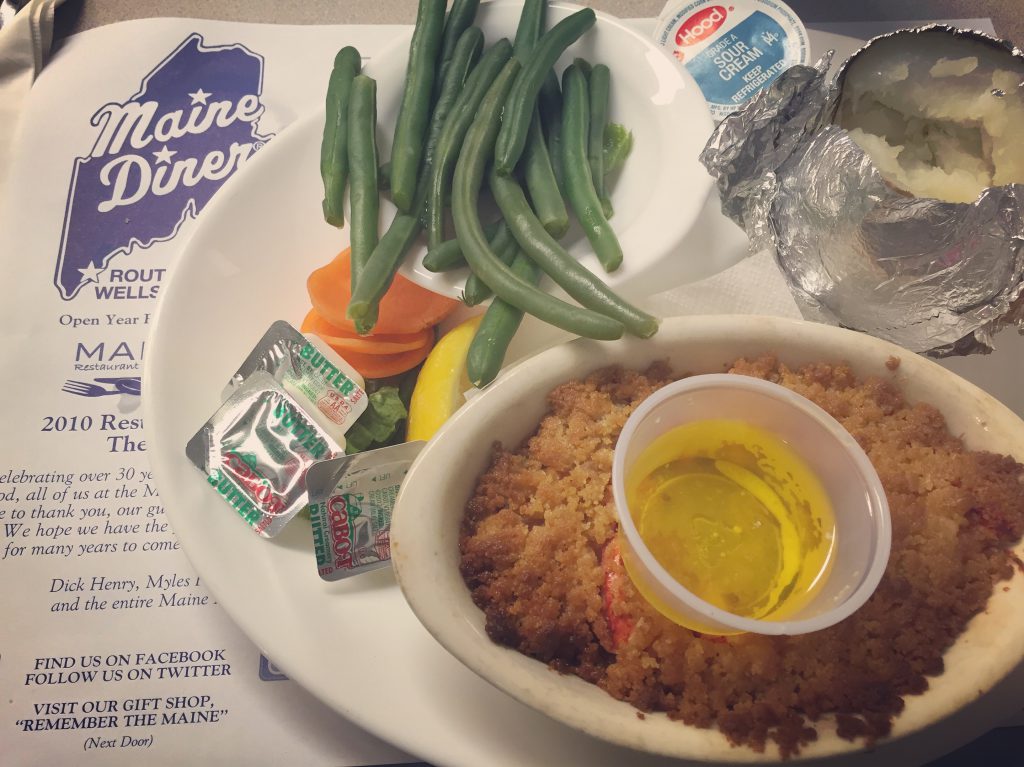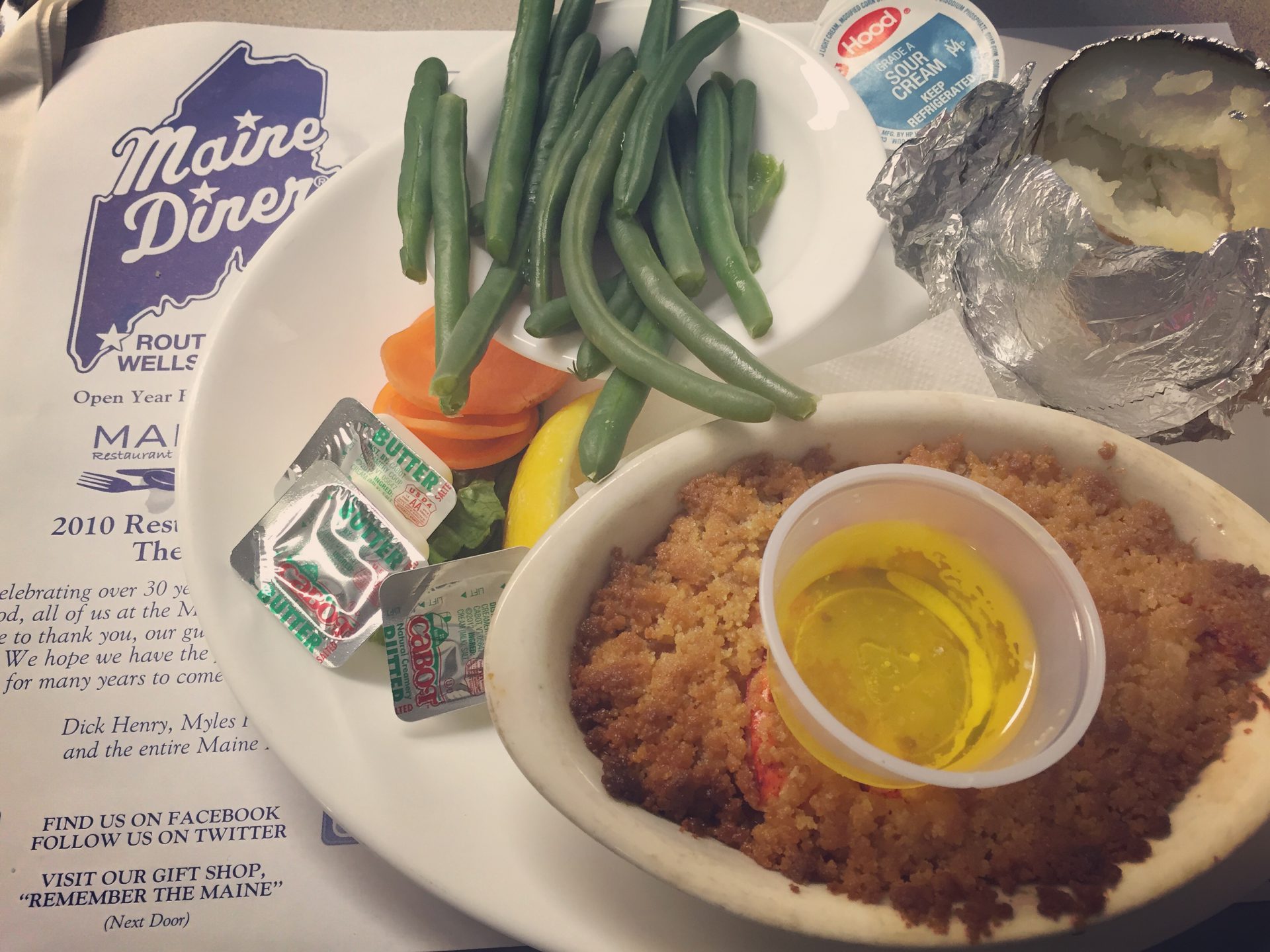 and lastly, a pic of the annababy. in her "room".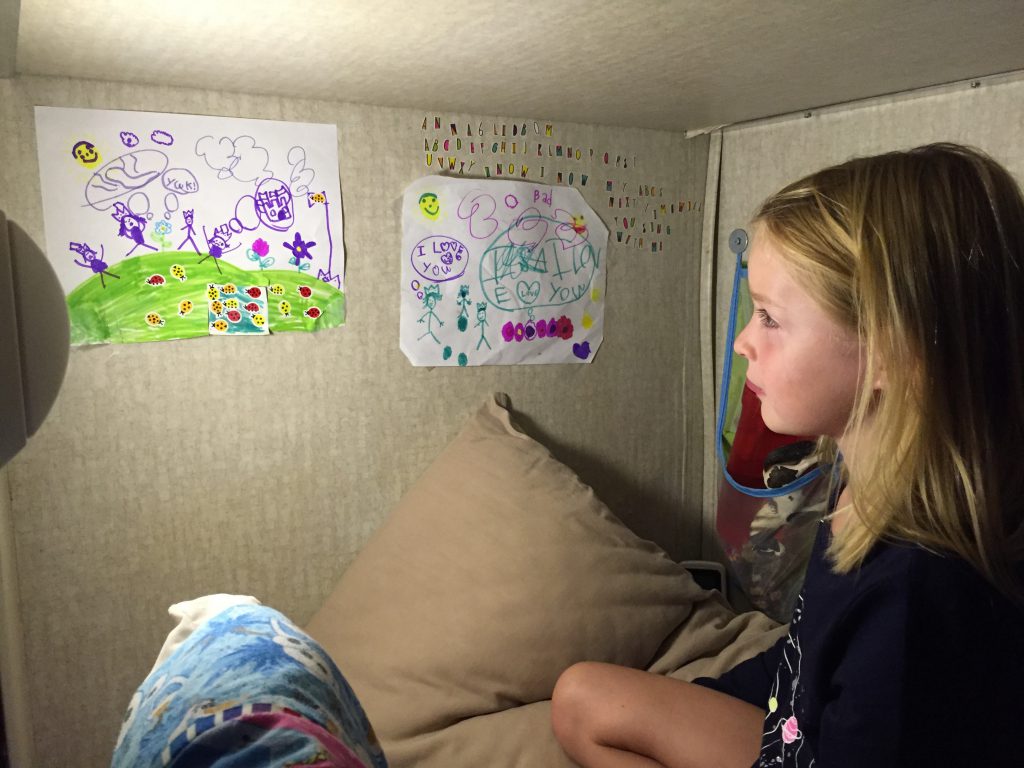 so, that wraps up our stay in moody beach. we are now on mount desert island, home of acadia national park, near bar harbor. there will be manymanymany posts. i already have three in the queue and it's only day four.