for the last week and a half, we have been in columbus, texas, which is basically in the middle of nowhere. look for a riveting post on that soon. we are, however, about an hour and a half from austin, so we got a hotel this weekend and had ourselves a little vacation.
without further ado, here are the chronicles of austin, part one.
we stopped for gas, coffee and breakfast at a bakery/gas station about 20 minutes down the road. there was a wide assortment of danishes and pigs in a blanket varieties. but no donuts. we managed. 🙂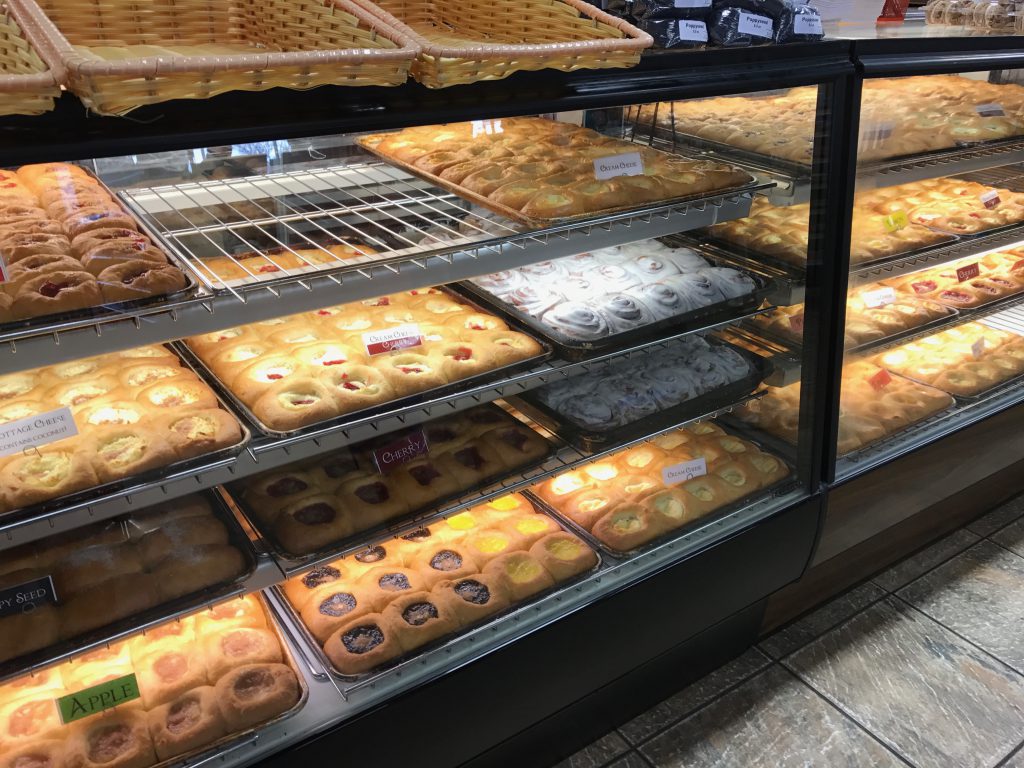 our first stop in austin was on congress street. we found a parking spot and headed straight for the candy shop.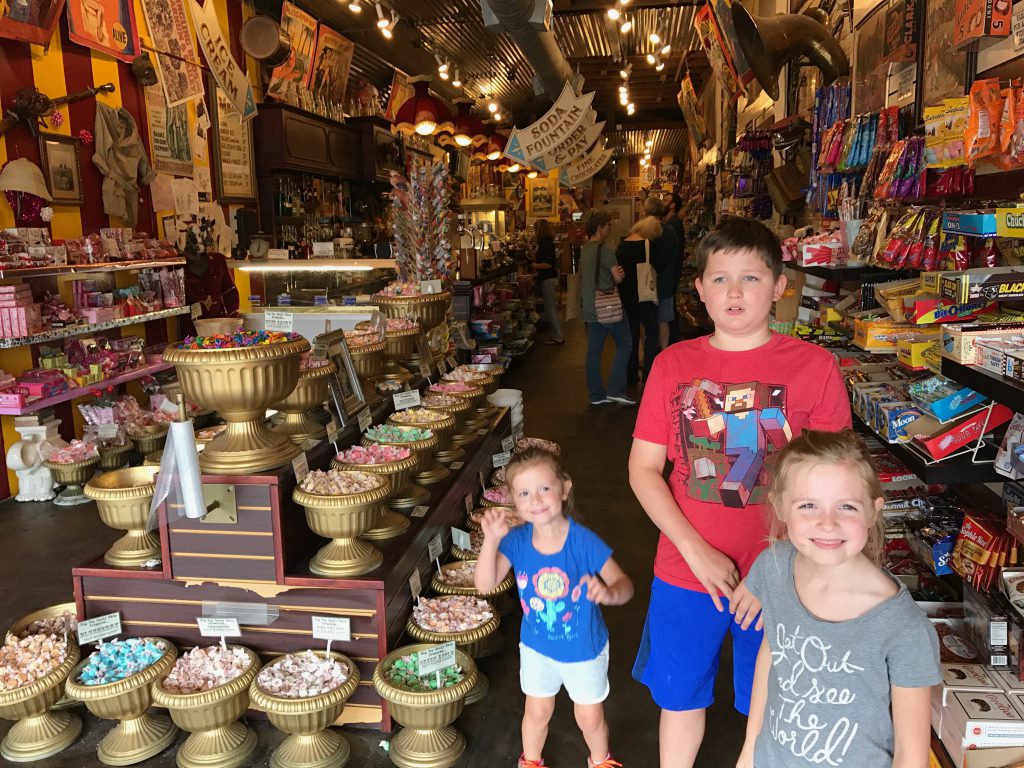 it was filled with all kind of novelty candies and overpriced regular candies that my kids wanted to buy. we just gave them some cash and hoped for the best.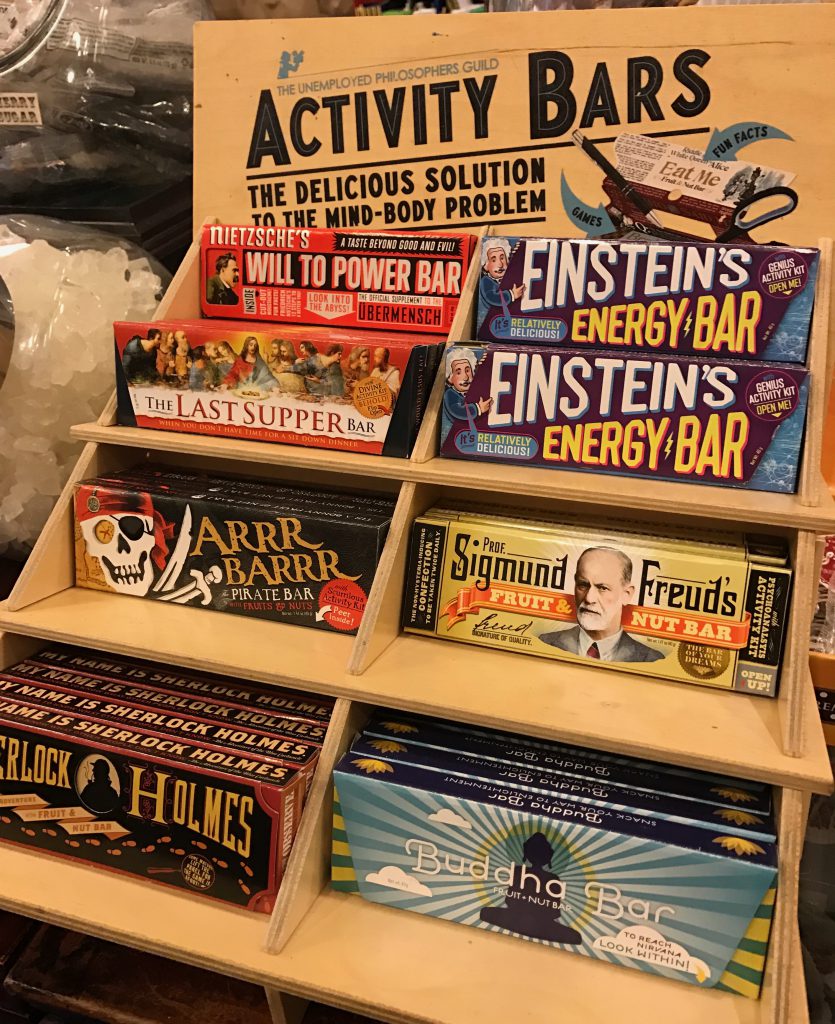 obligatory window pic.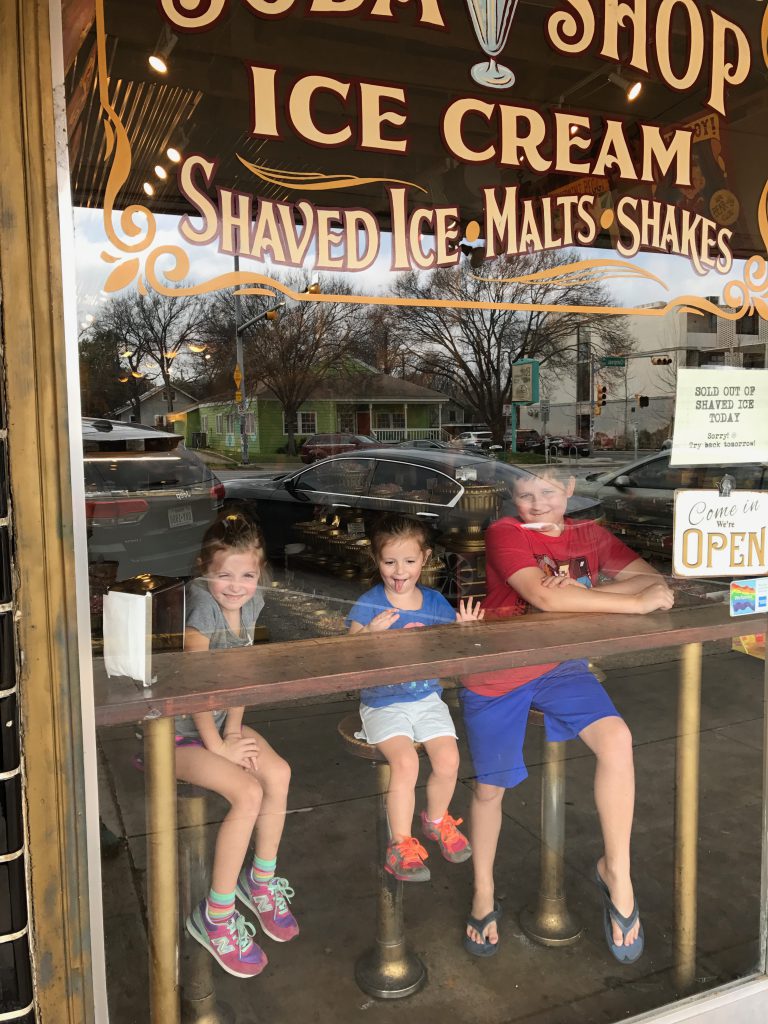 from there, we started to look for somewhere to have lunch. it wasn't long before we happened upon our first mural, and it was a good one. for a number of reasons…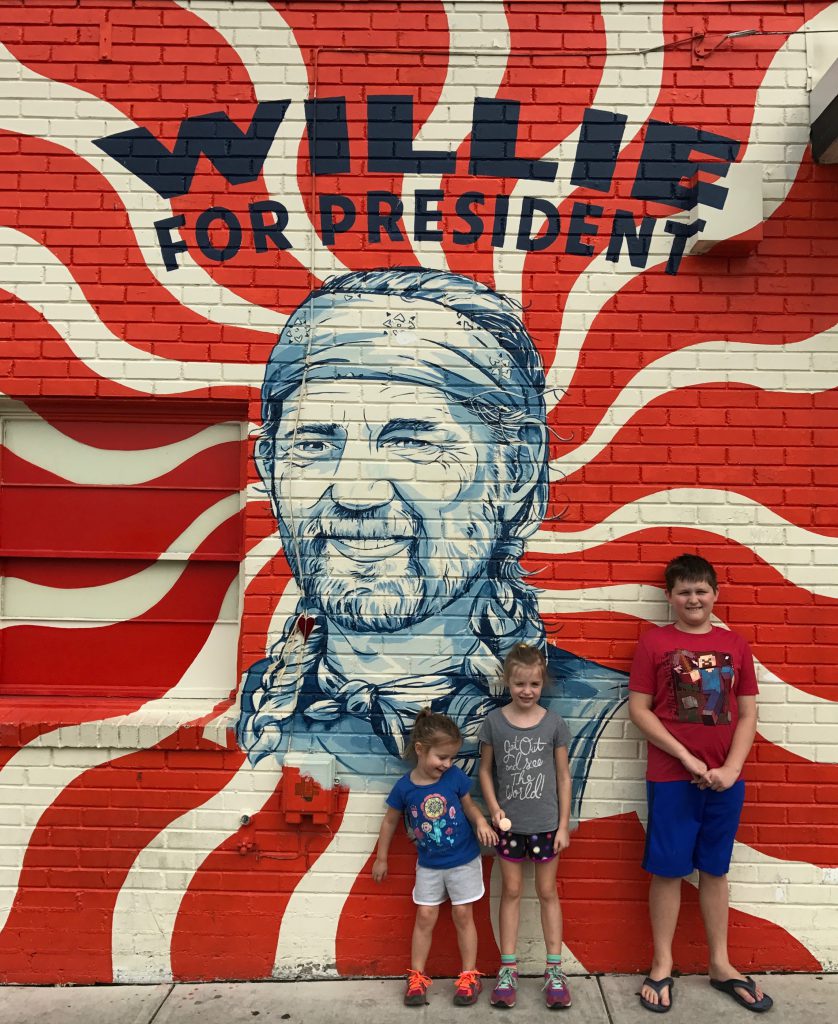 we ate at homeslice pizza and it did not disappoint. i didn't take many pics, but here's anna the goon waiting for our food to arrive.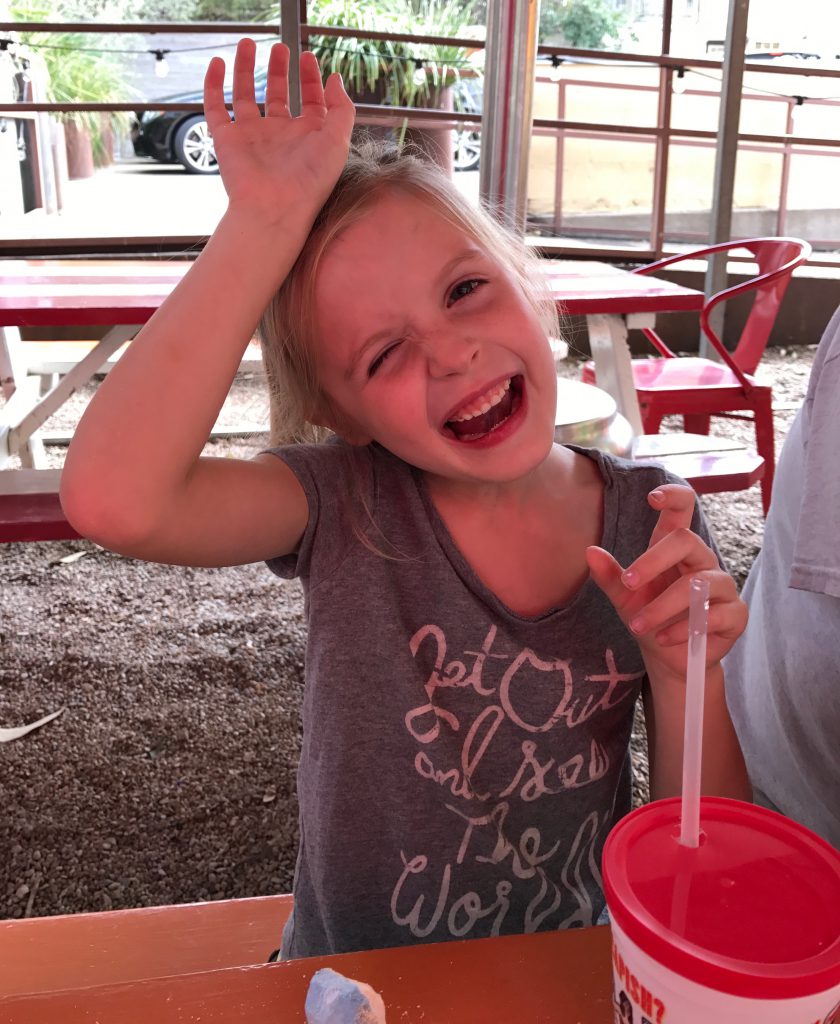 and hazel, who still hasn't mastered the skill of ny style pizza eating.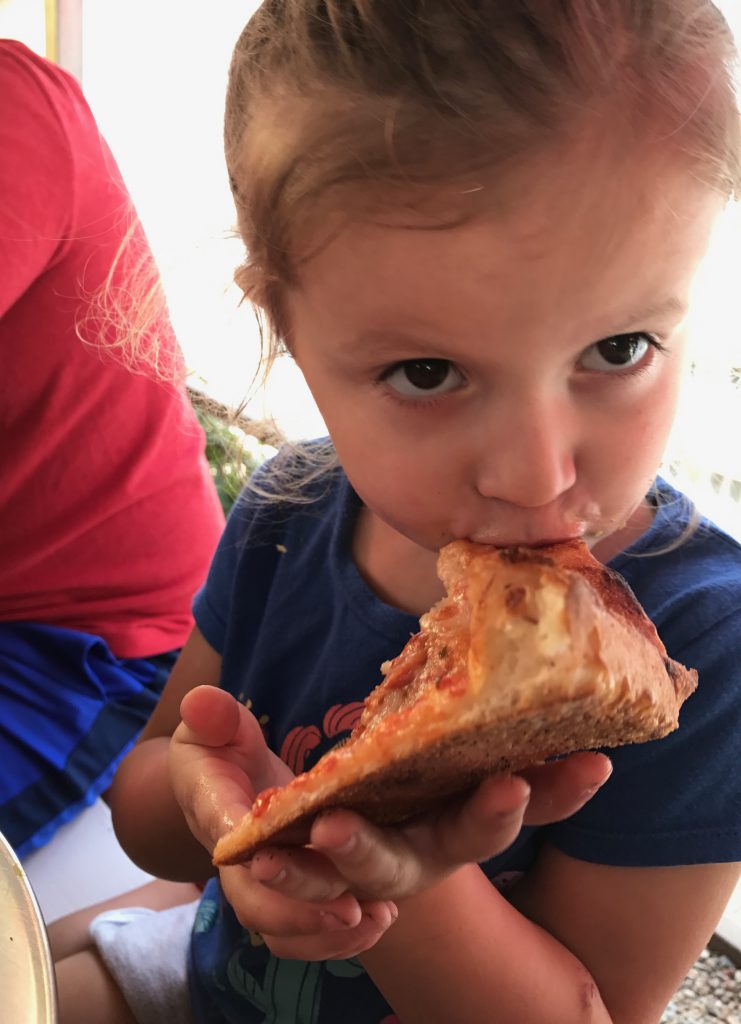 then, across the street and up a bit, we found this iconic mural. the irony of my kids bickering and shoving at each other while they made their way to their spots is not lost on me.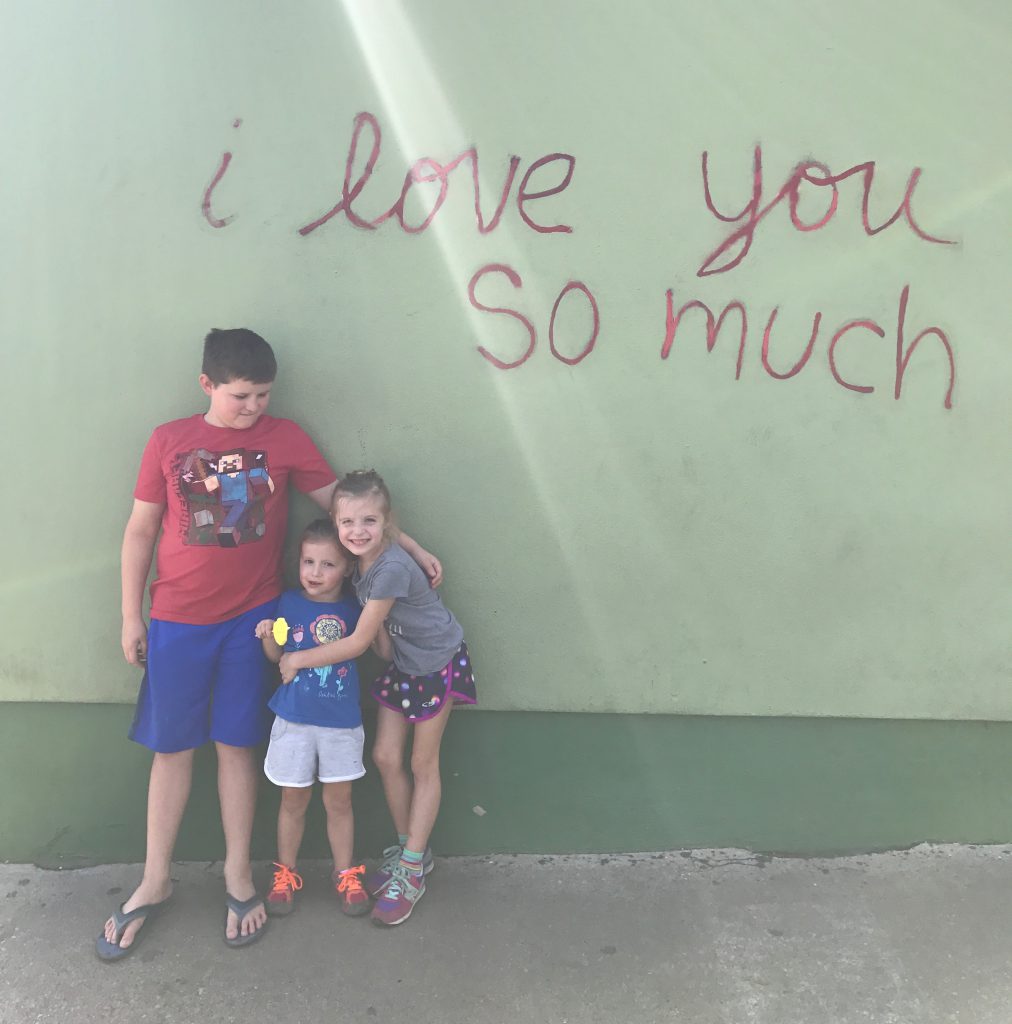 on the way back to our car, we hit up "hey, cupcake" which hazel spotted on the way in, shouting out "i see a cupcake camper!!". she looks less enthusiastic, now that she's up close and in person.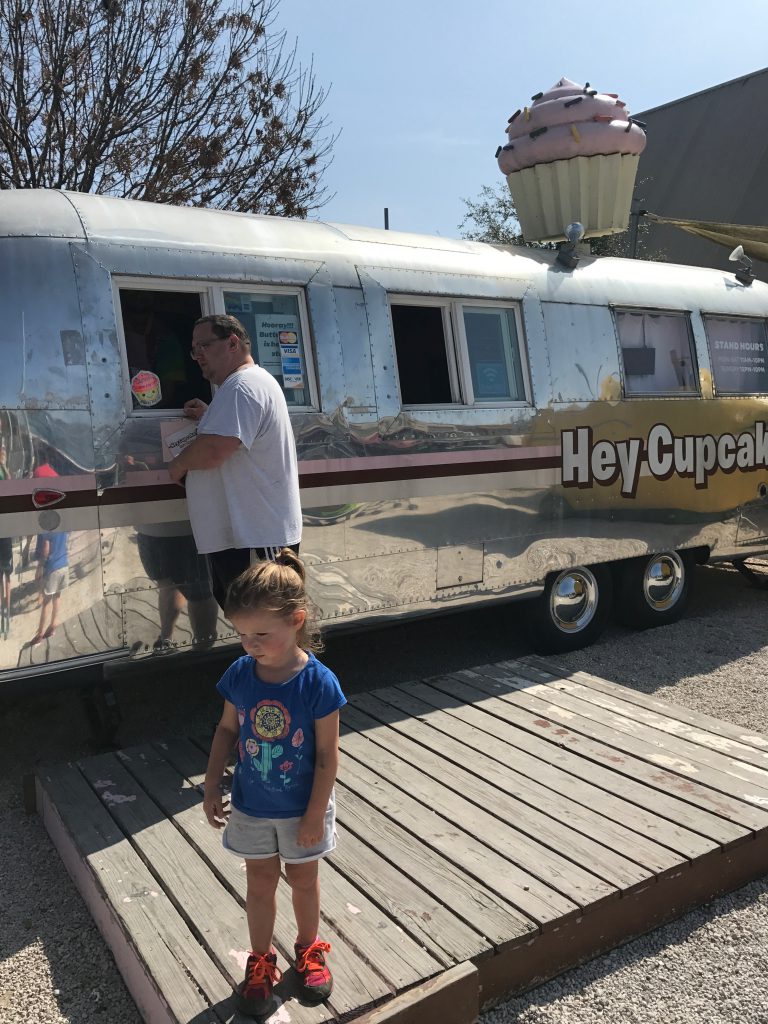 the cupcakes were good, but the girls were full and only ate about three bites. isaac didn't even order one.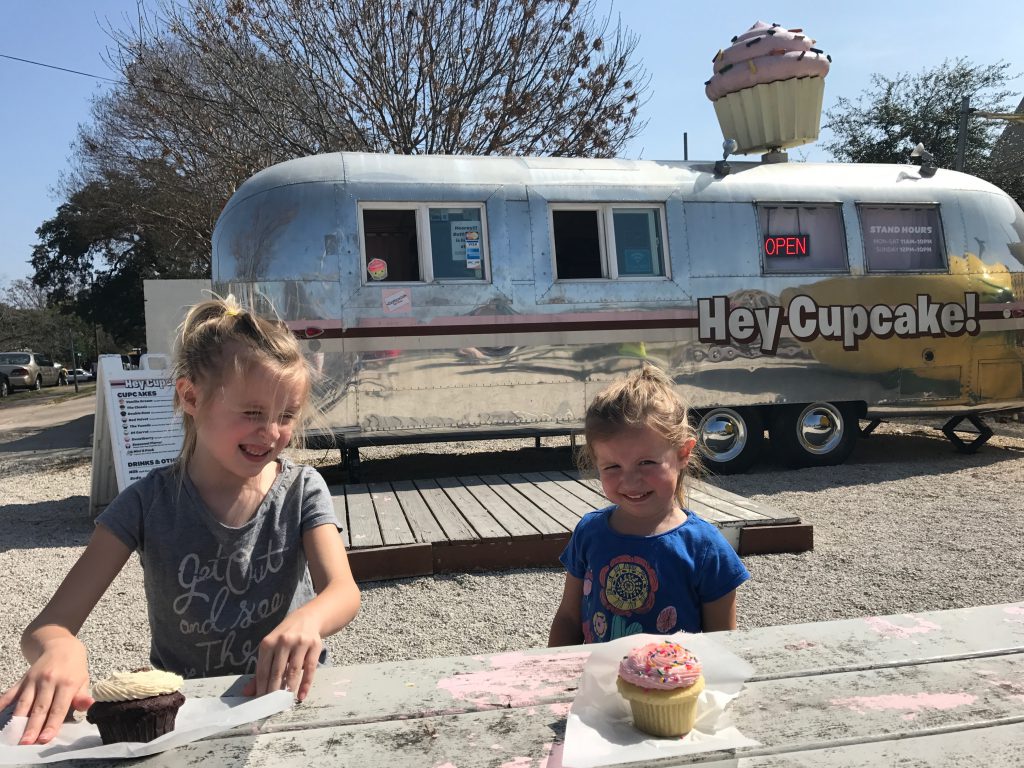 so. congress street. check.
stop number two was the capitol building. we stopped for a pic on the way in, not knowing if a better opportunity would present itself. hazel was not happy.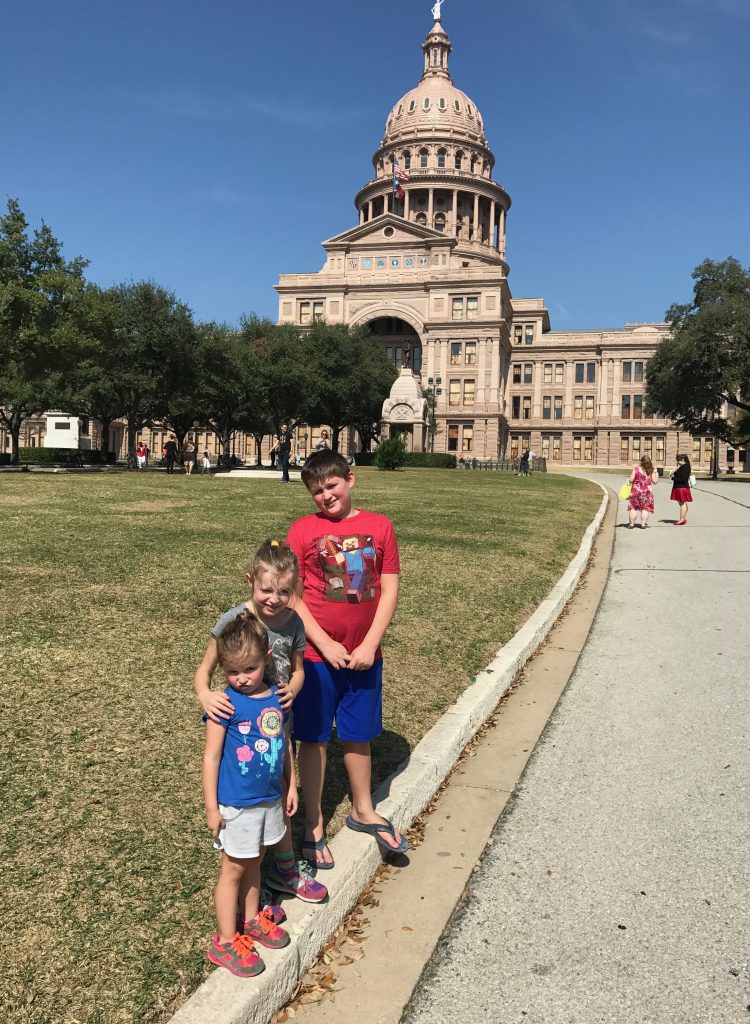 inside, we peered up into the dome.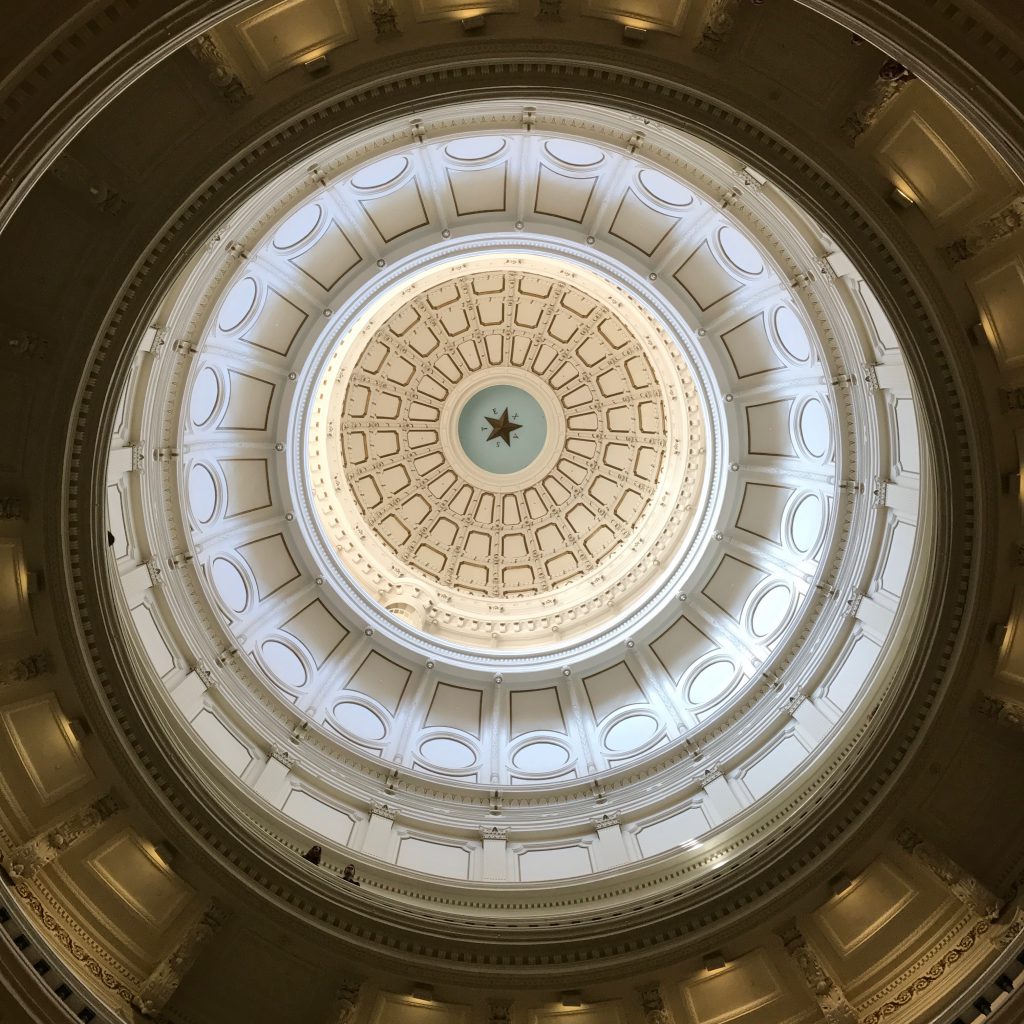 and then rode the elevator to the highest that we could and peered down at the floor under the dome.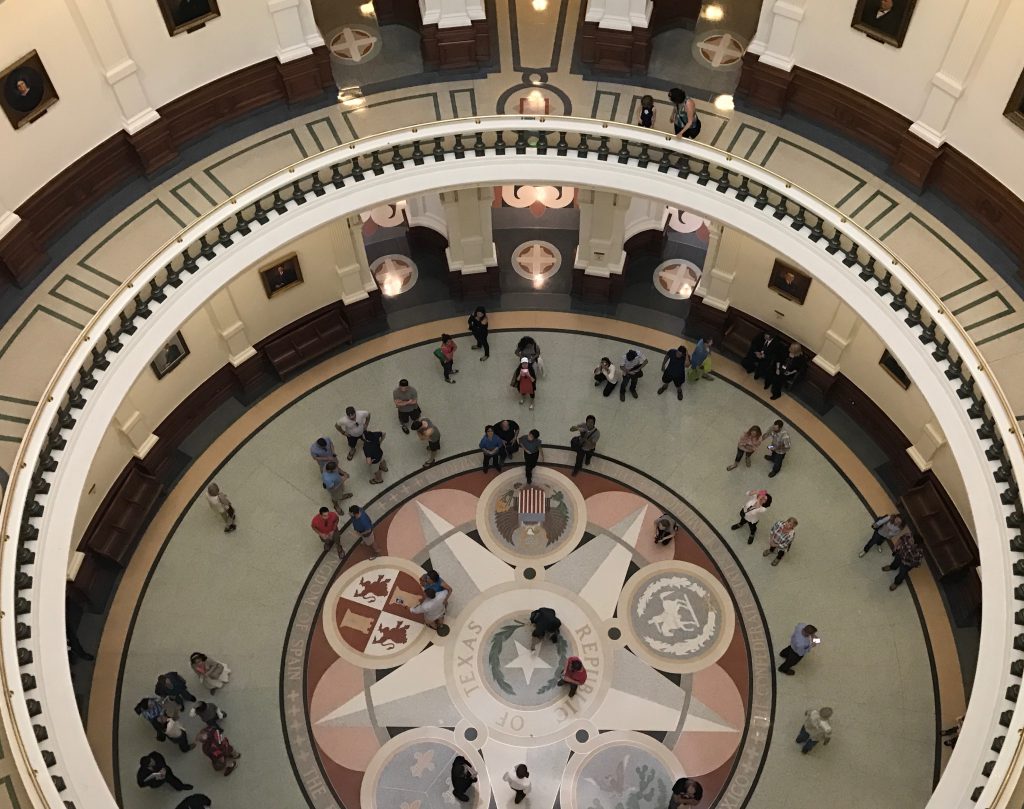 after running around and deciding we were not in the right mindset for the free public tour, we went back outside to walk around the grounds a bit. there were a lot of sculptures. and i got this shot, looking straight on at the capitol building.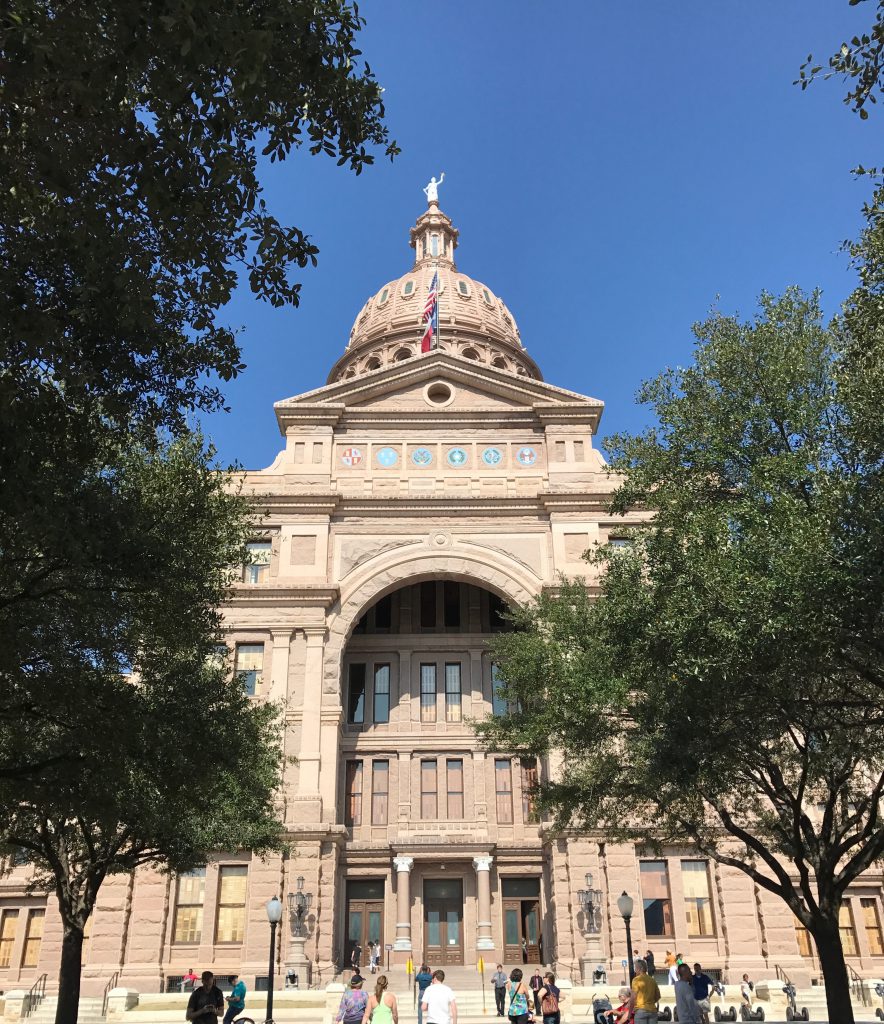 military guy on horse.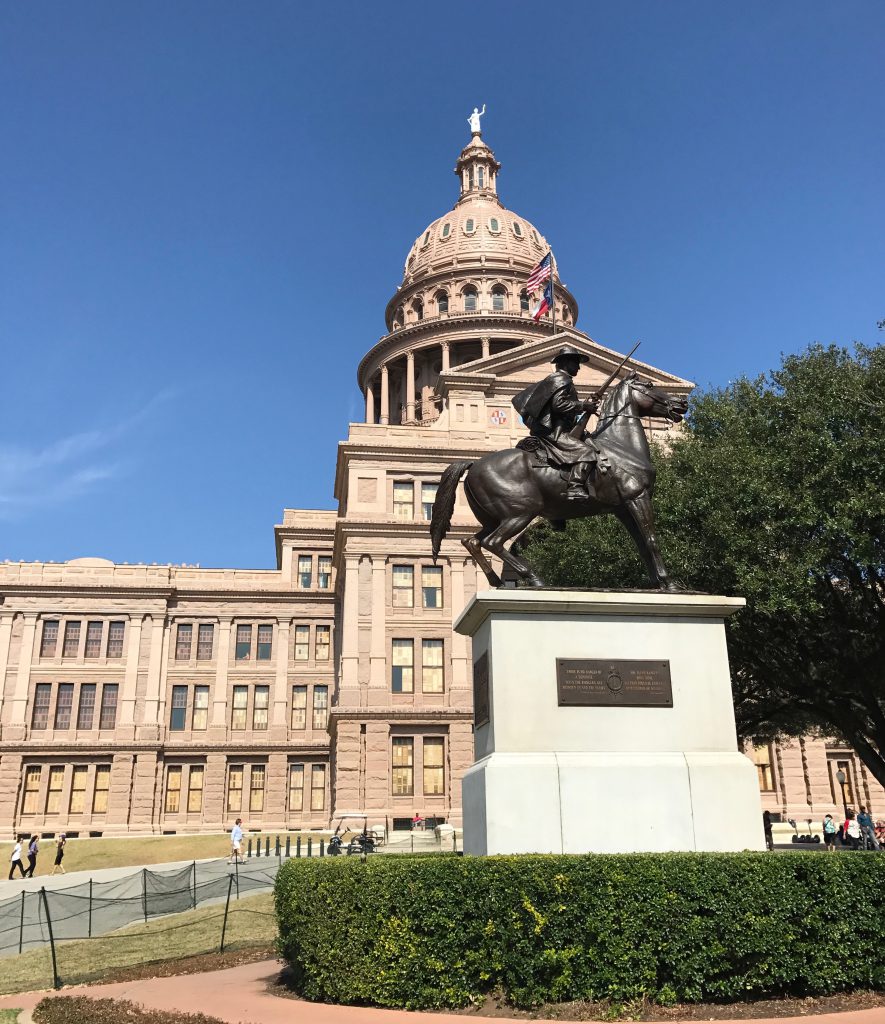 cannon pose.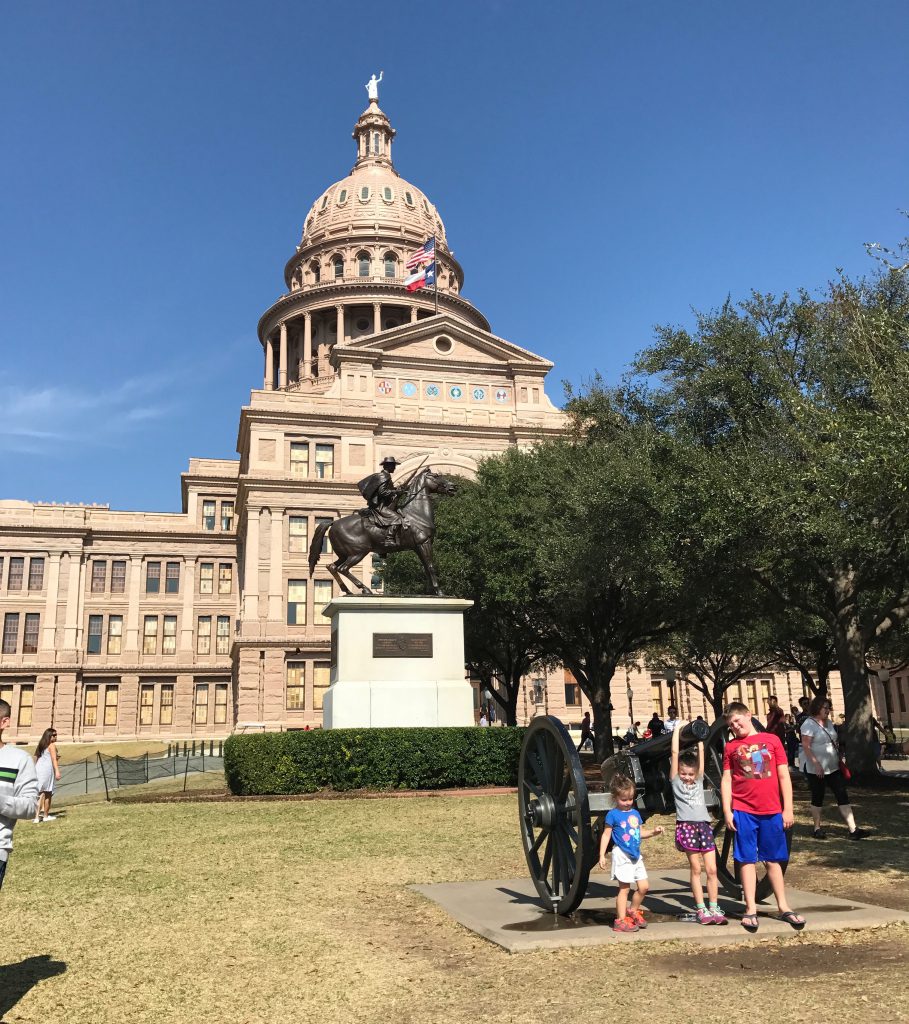 after the capitol, we were off to zilker park, where we had high hopes for an afternoon outdoors. sadly, the parking situation quickly dashed those hopes. we finally found a spot, way far away, under an overpass, and decided to just hit science and nature center (instead of walking 500 miles back to the parky part of the park).
i've also neglected to mention that i had some serious allergies on this day. so at this point i was tired. and my eyes felt like they would pop out of my head and i was going through tissues and toilet paper like crazy. so, i just dragged behind my crew, watching from afar, in a miserable haze.
they played in a museum type area for a bit, wandered around some sad rescued animals, and then off to the dinosaur digging area,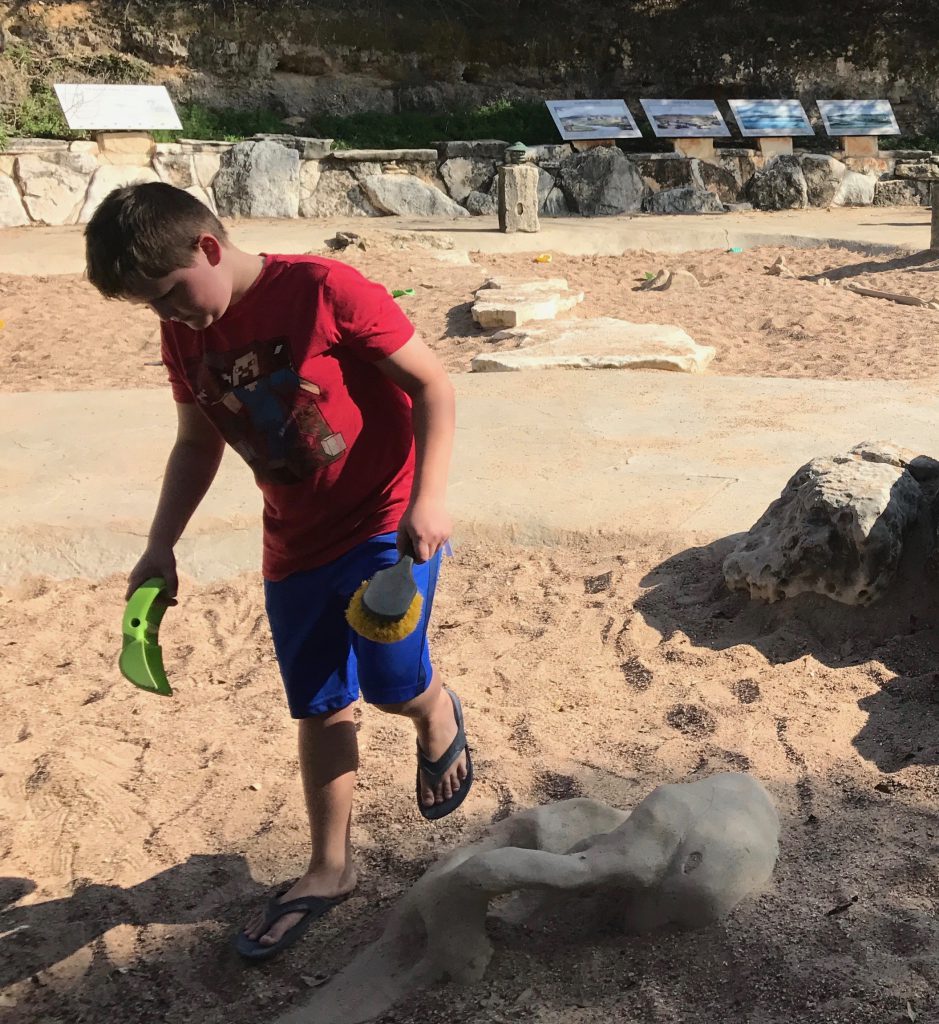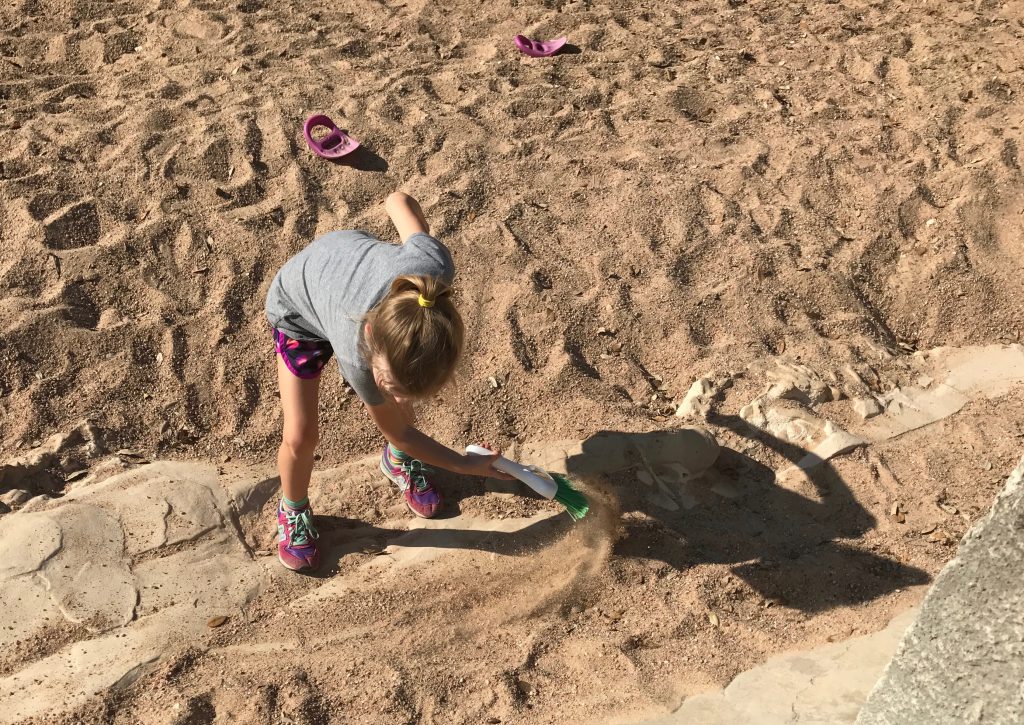 thanks to a meltdown from one lidkid, we only lasted a few minutes digging for bones, before we had to head out. on the way out, we stopped to play in this little creek area and that turned out to be everyone's favorite spot.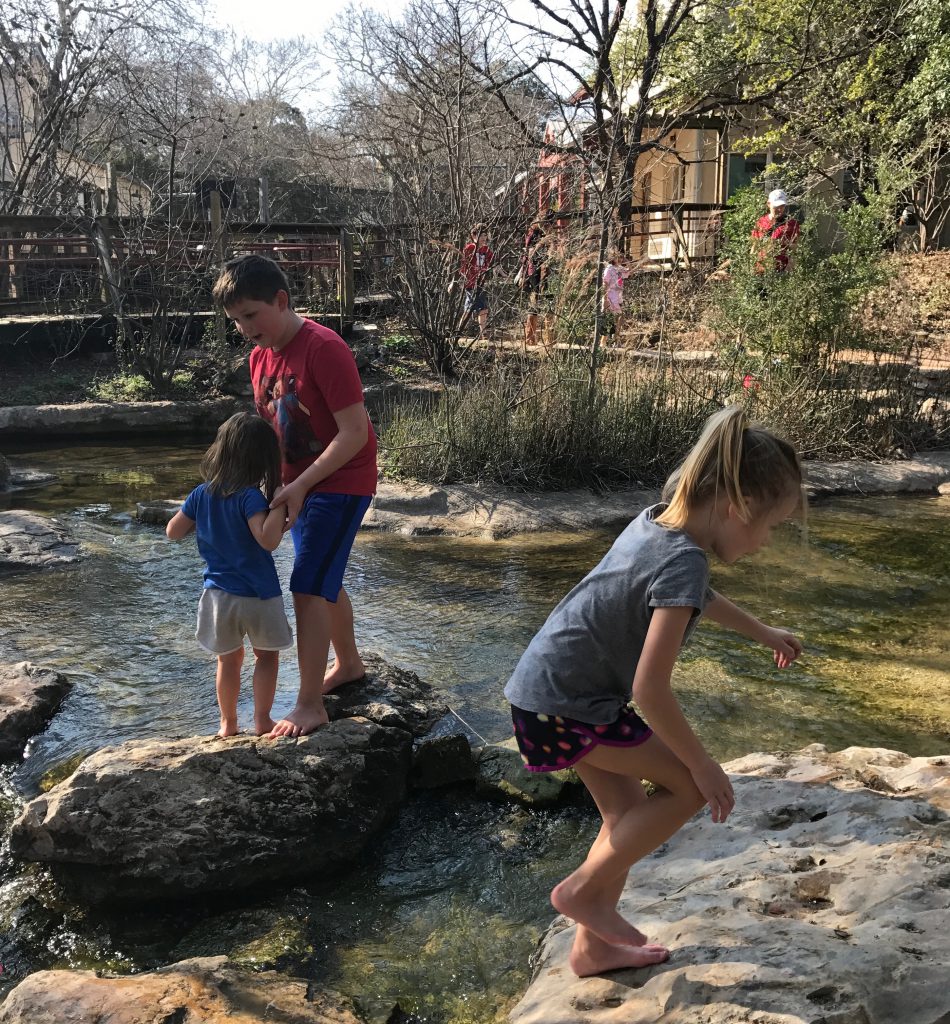 dad and son pic.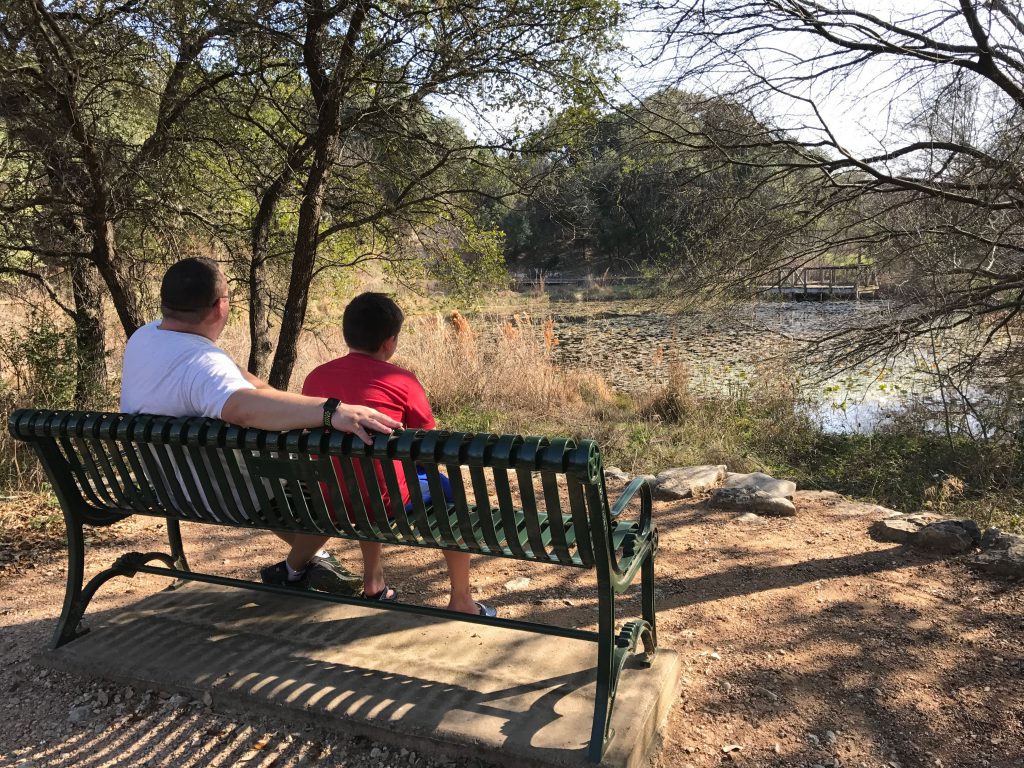 before we went to the hotel, we made one more quick stop to take our picture with the "greetings from austin" postcard mural. hazel was decidedly done for the day, so here are the three best pics, none very good. 🙂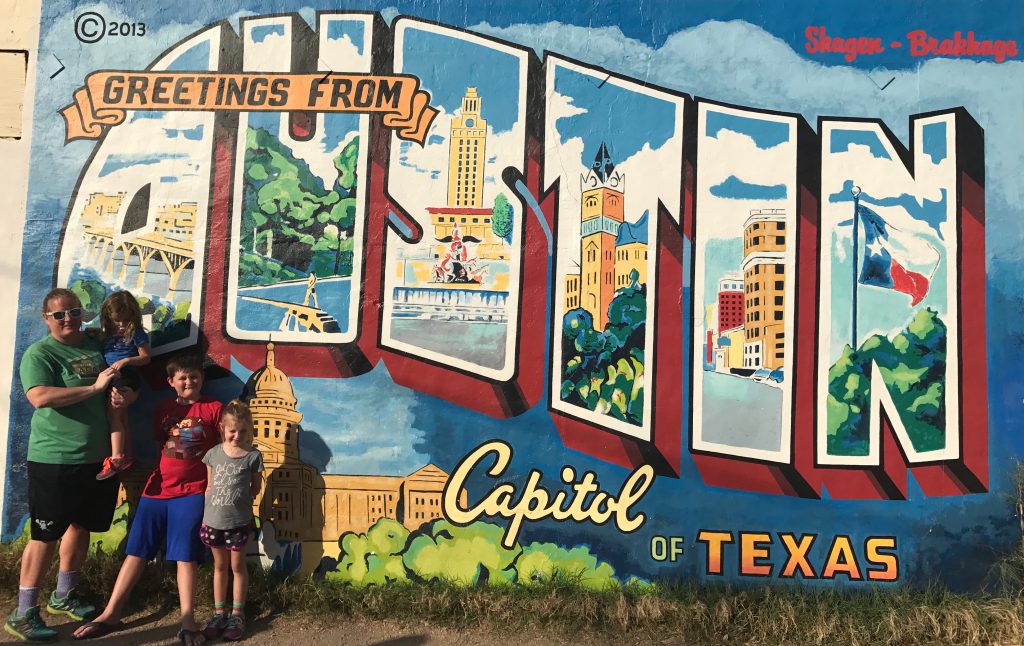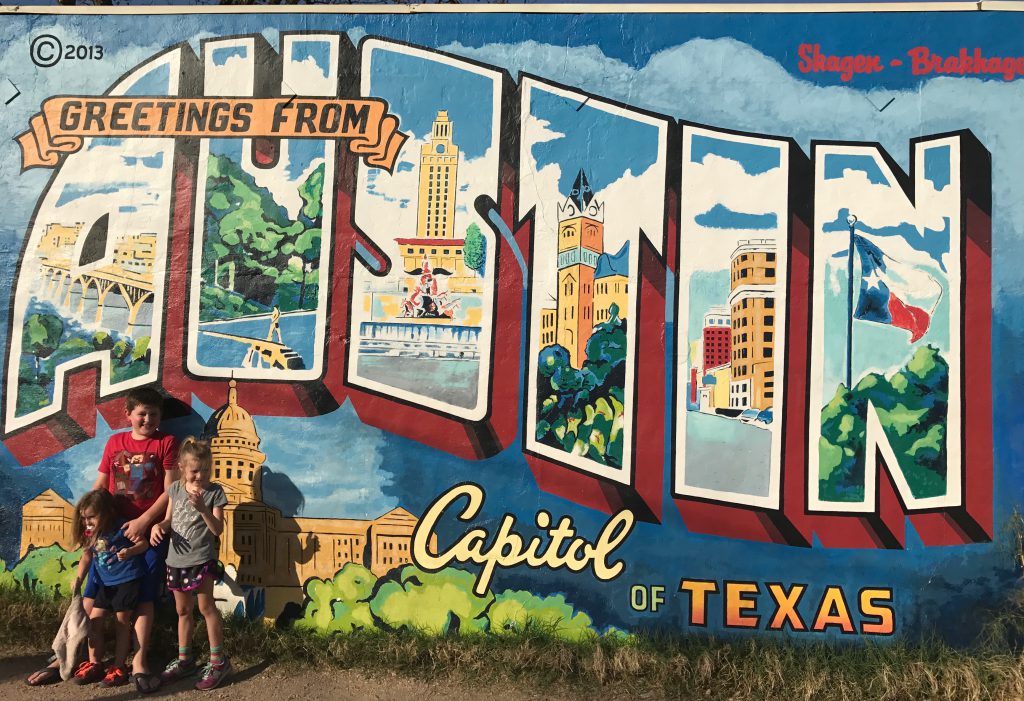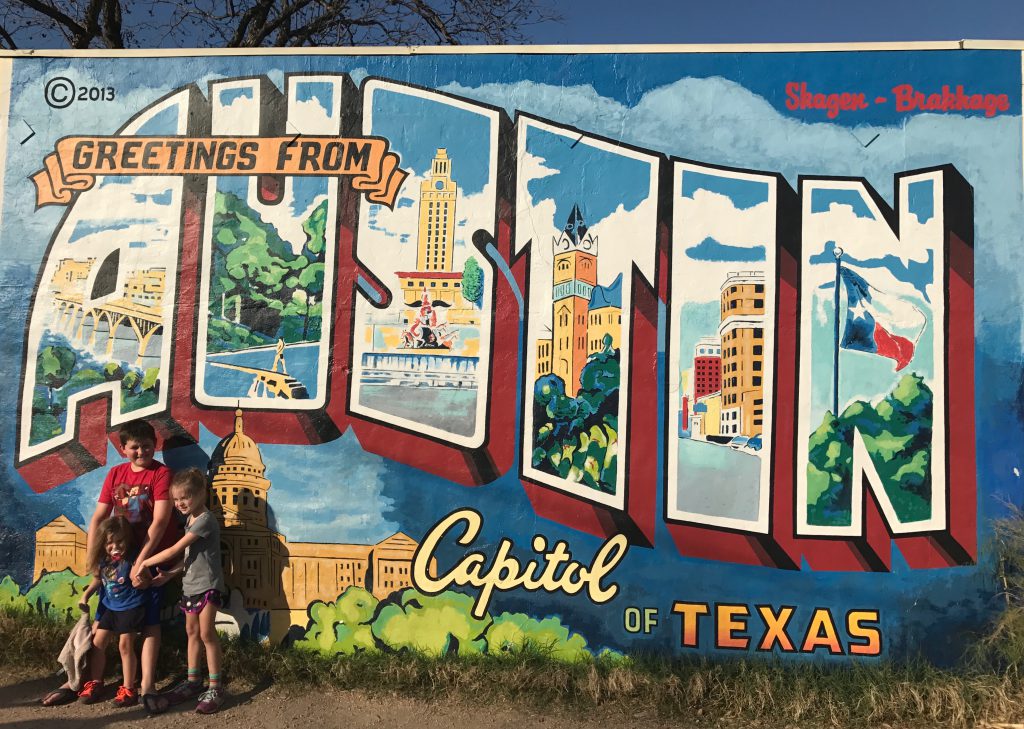 we went to our hotel, which was a little north of the city, and were pretty excited when we realized it was right next to an in n out burger. i haven't had it since our trip to san francisco before kids. it wasn't as magical as i remembered it, but it was a good enough option for a cheap family meal…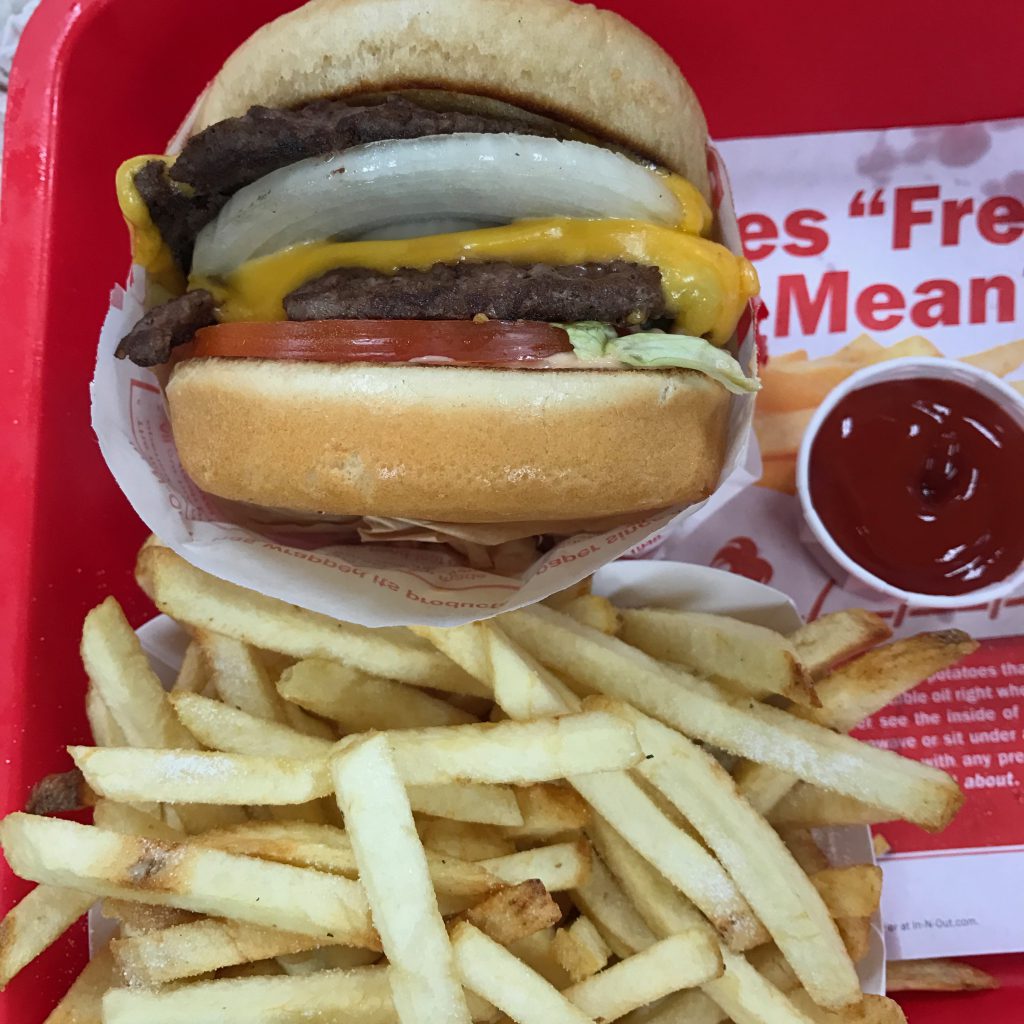 derek and anna decided to go to see the lego batman movie. he took this pic.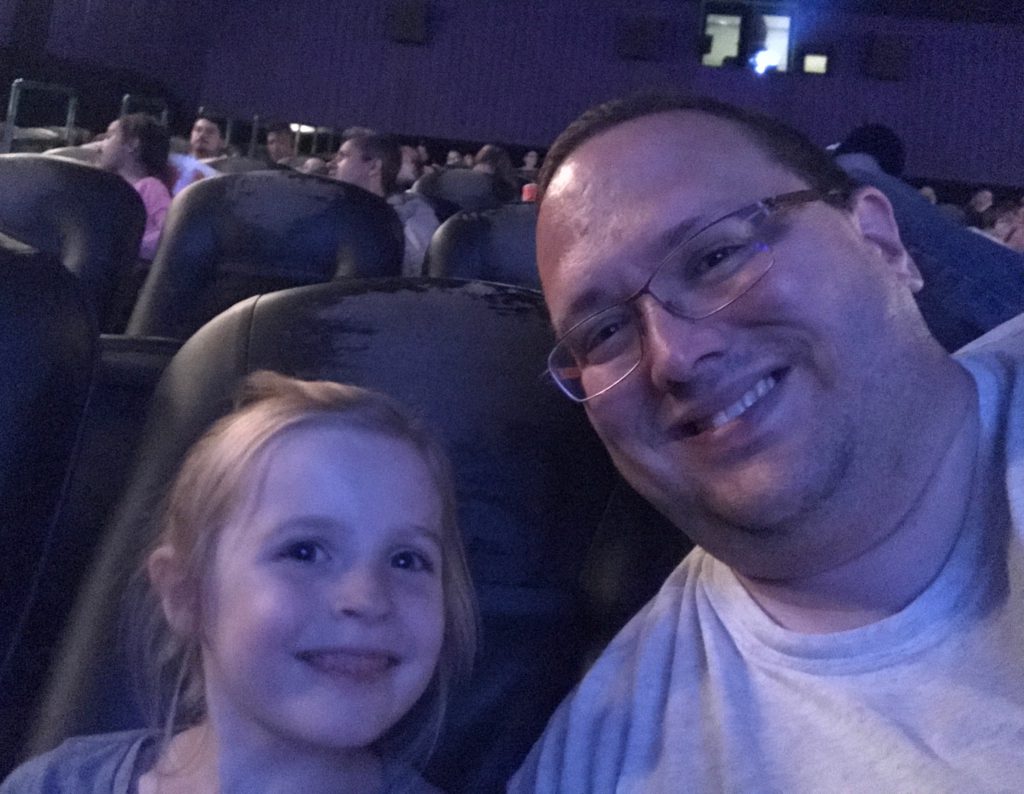 isaac opted to take advantage of free hotel wifi to watch dan tdm on youtube. and hazel and i went to bed. happily.
stay tuned for austin, day two…