so. aside from isaac's birthday occurring and our visit to the uss alabama battleship, our week in alabama was pretty low key. we spent a lot of time at the campground, where there were several other kiddos for our kids to play with.
when we first arrived, a bunch of storms has just passed through, leaving everything a muddy mess. which made for some good bike riding conditions.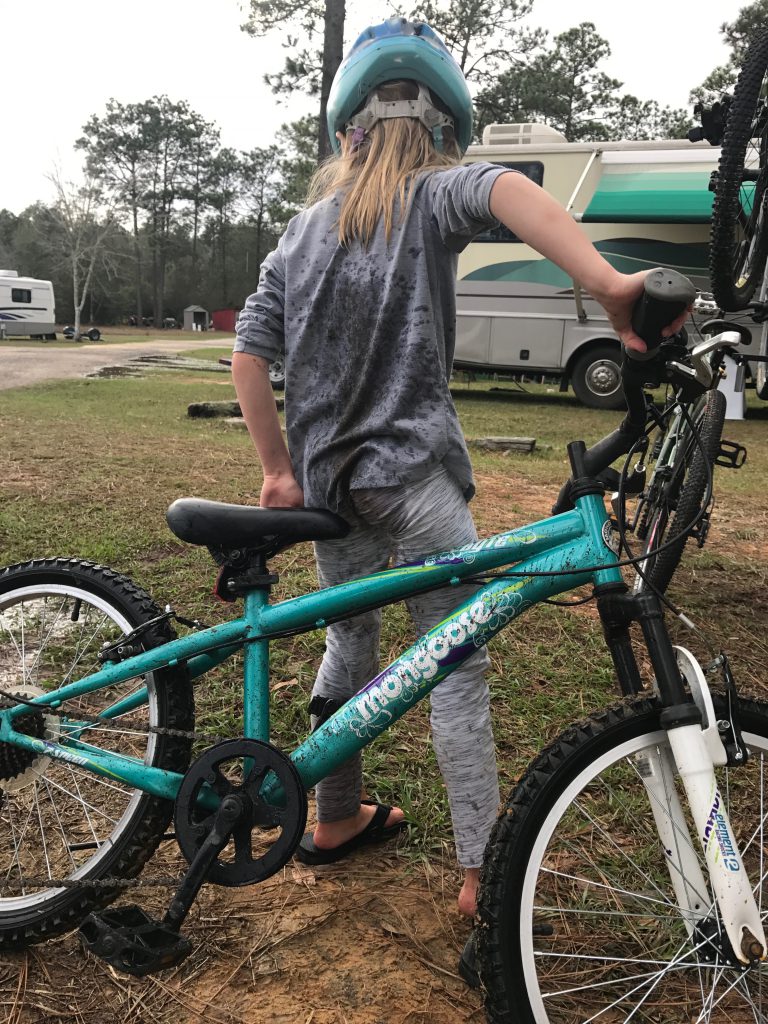 after we settled in, we tried out a local restaurant, as usual. it was mostly good. not good enough for me to remember the name of it.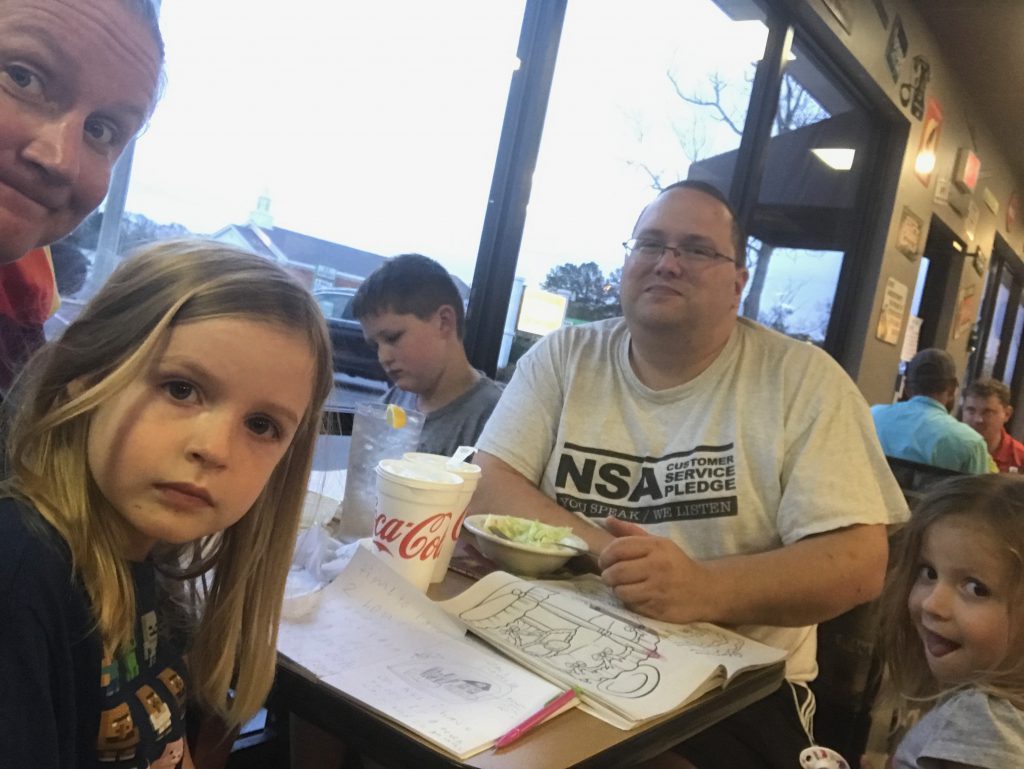 then grocery shopping. it's always interesting to see different local items or brands at each new location. i've never seen jars of syrup in my life. this was one of many options of syrup in a jar.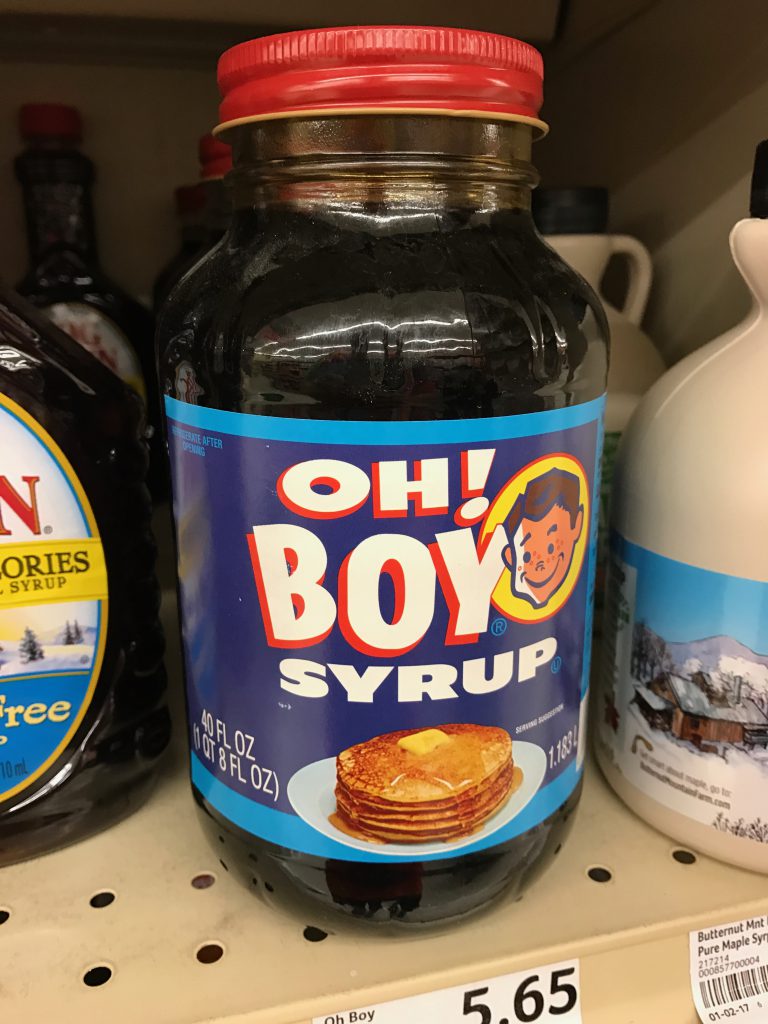 we have been playing a lot of games lately. i think we've hit a good age where anna can hang with the older aged games and doesn't get frustrated. mostly. this one is dr. eureka.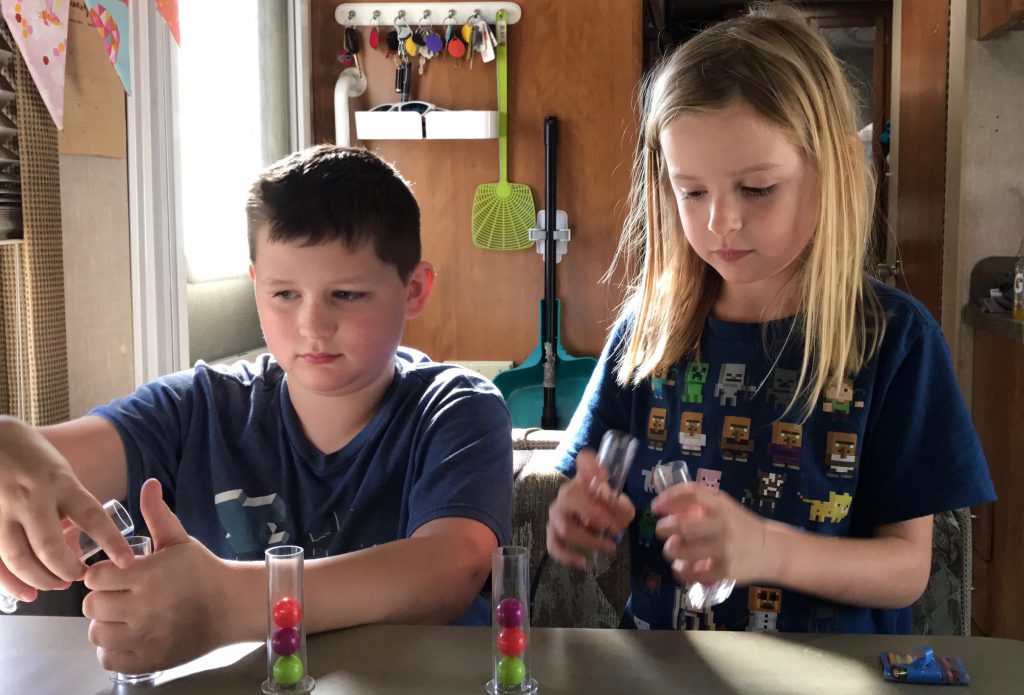 and milles bornes.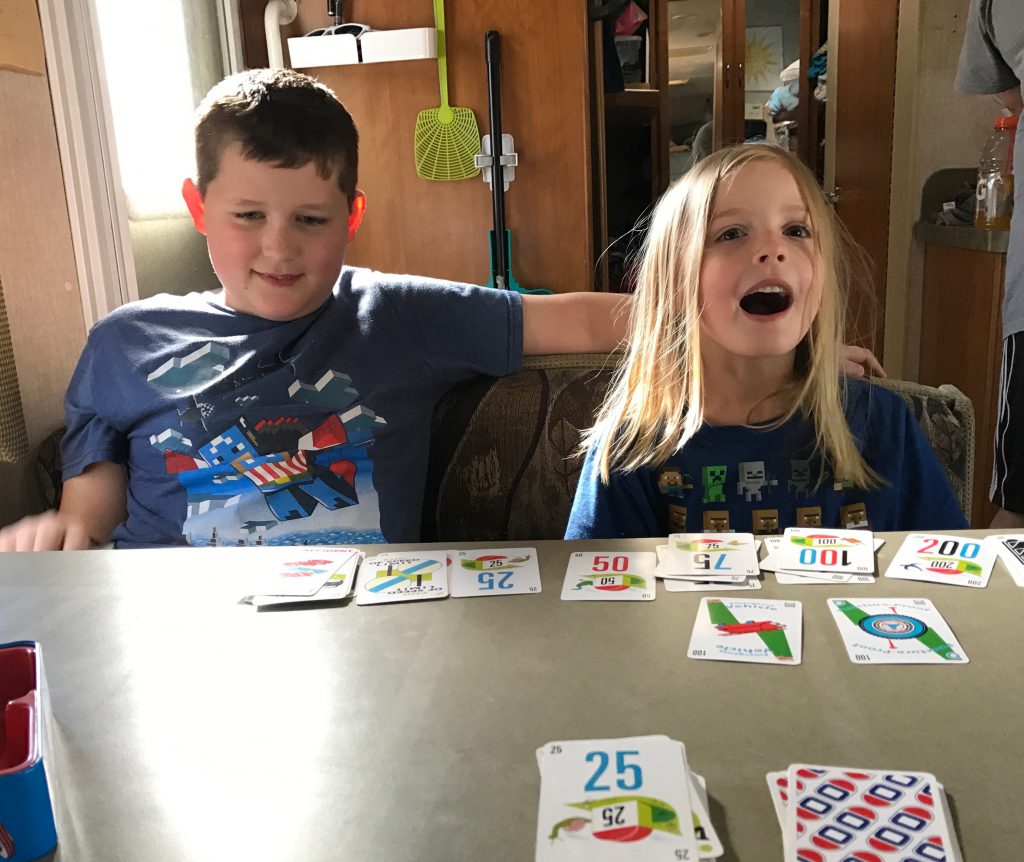 and chess, which i mostly leave to dad. i'm not really a fan.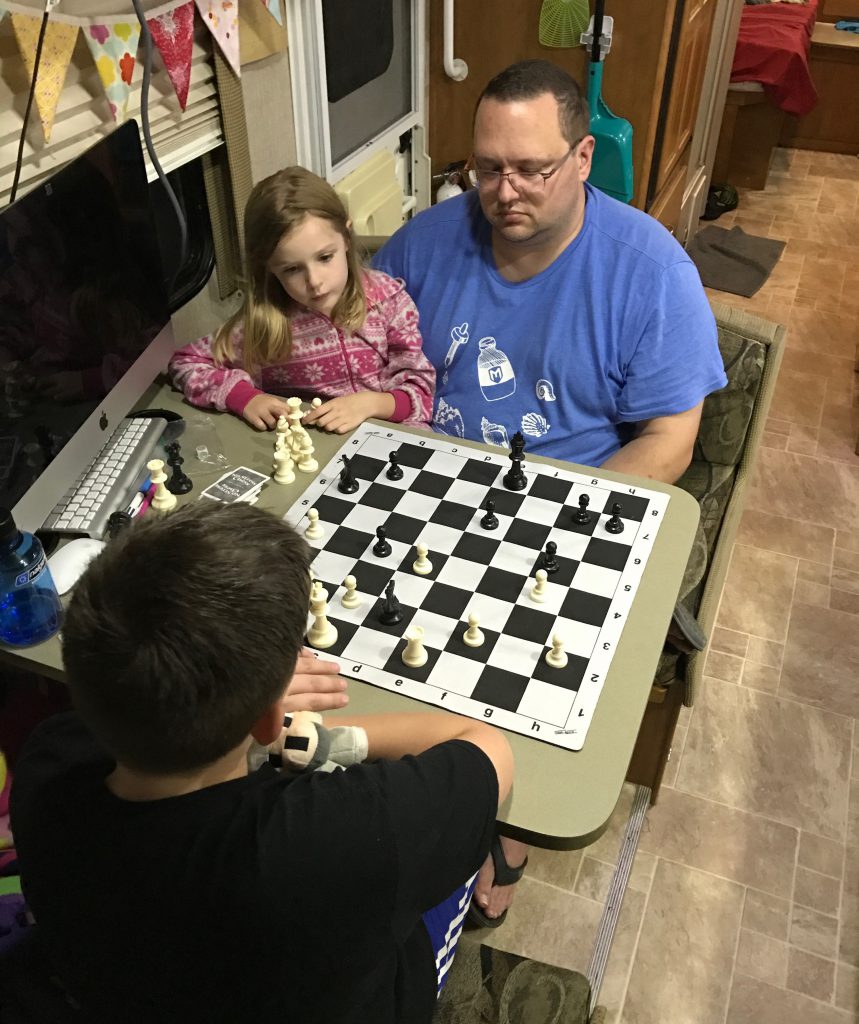 my funfetti pancake assistant chef.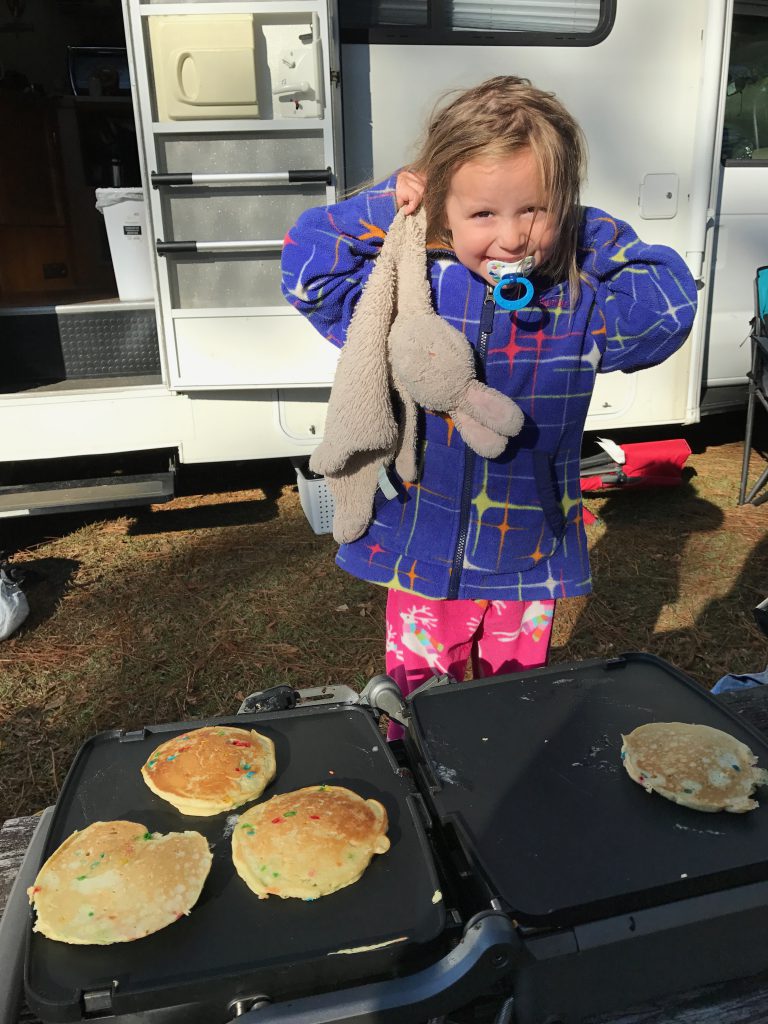 ketchup lover.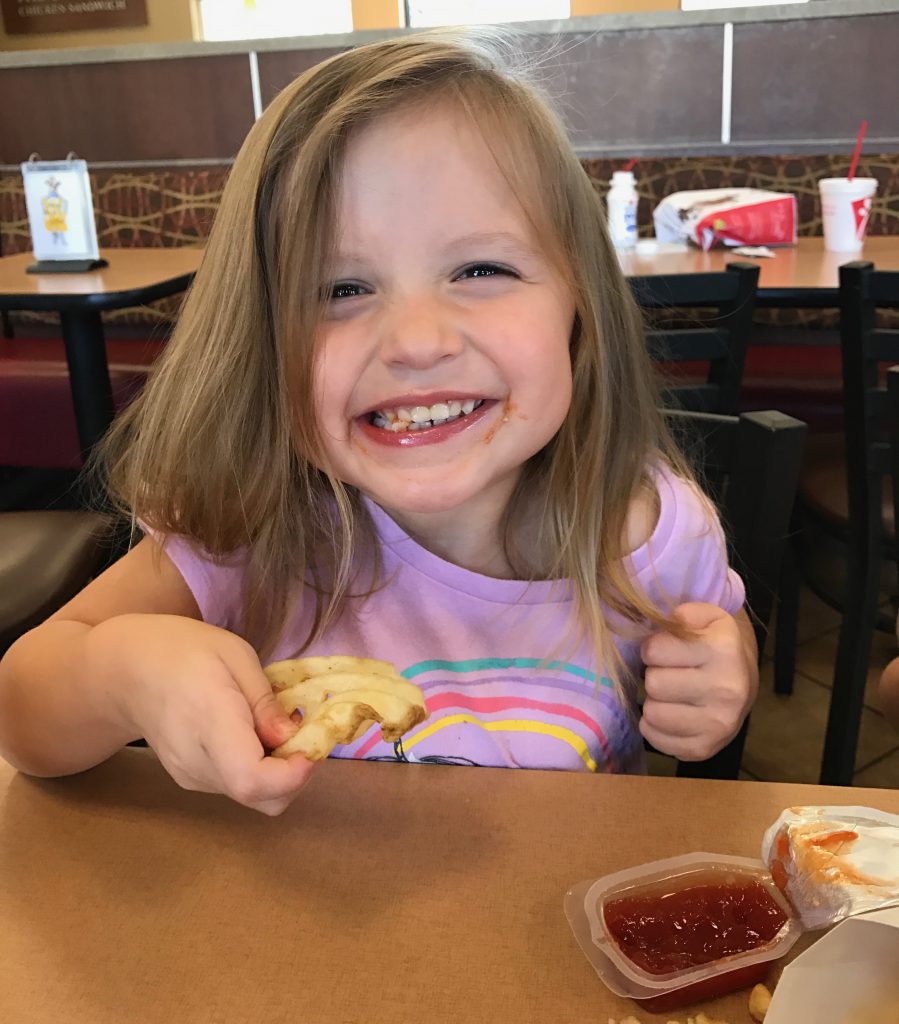 we've hit a decent groove with school. i think. mostly math and language arts. i'm relying on our travels to fill in the science and social studies. and listening to us complain about donald trump for our current events. 🙂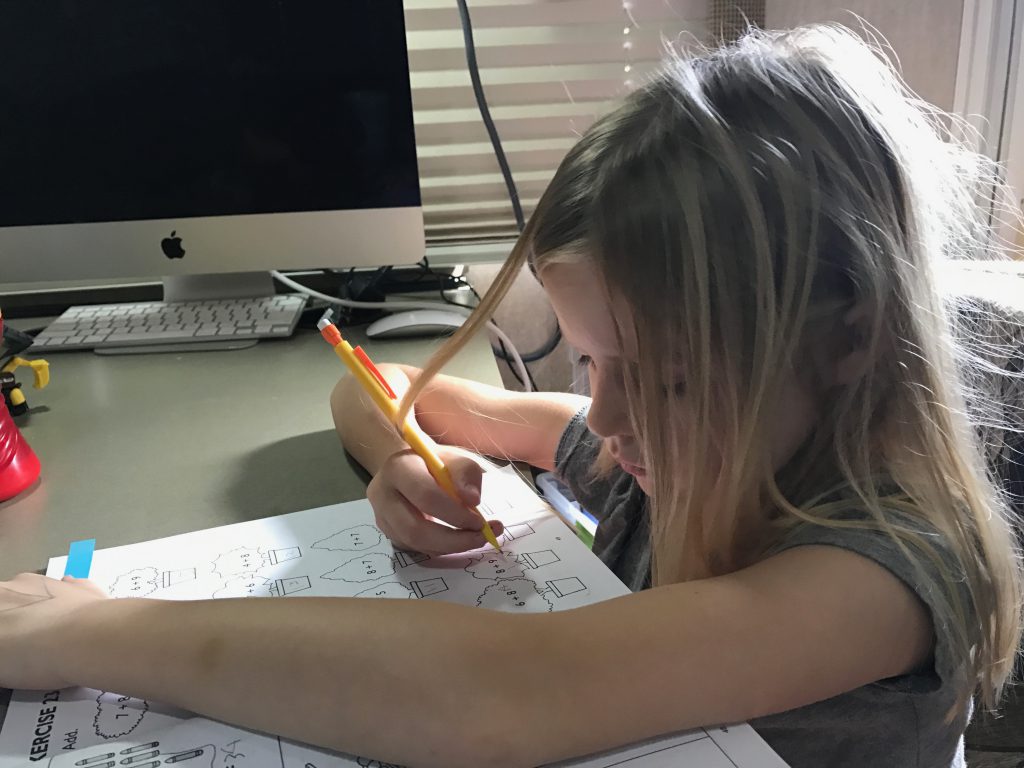 all week, we had our eye on this diner near our campground. it had decent reviews and we thought our resident train enthusiast would love it.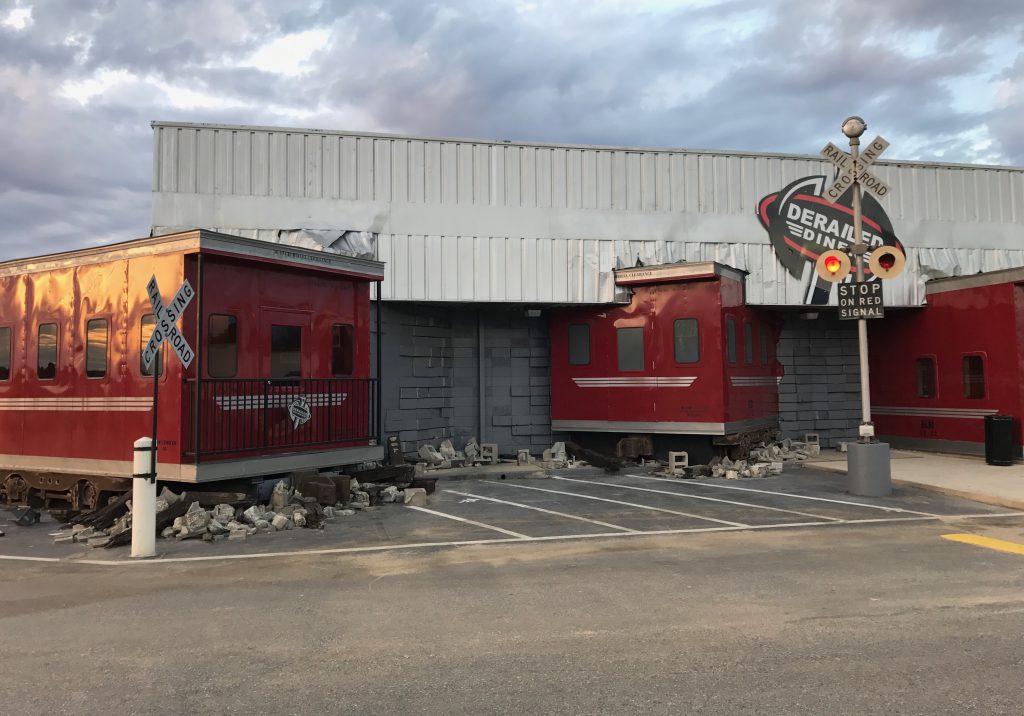 but. it was a fail. the service was terrible. the food was meh. and we were grumpy. but, whatevs. part of the "journey", i guess.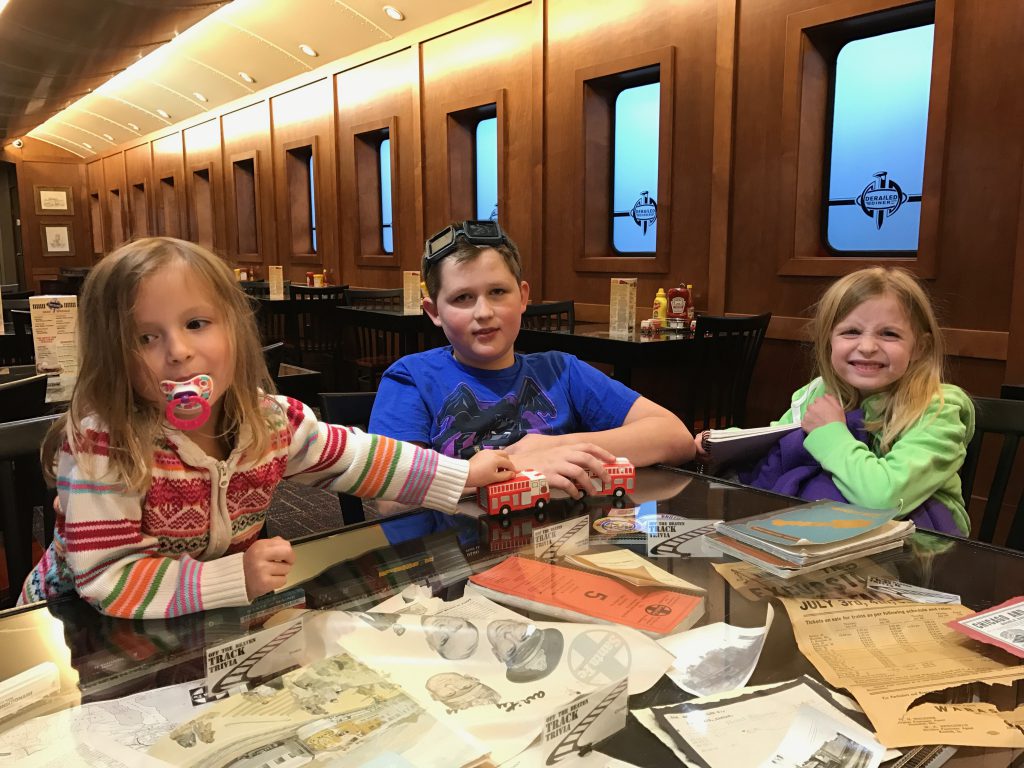 while we were eating, anna was complaining about a tooth ache. i checked out her gums and i couldn't tell if it was an abscess or if it was new molar. not wanting to take any chances before heading to new orleans, we found a local dentist, and thankfully it was just her last molar coming through…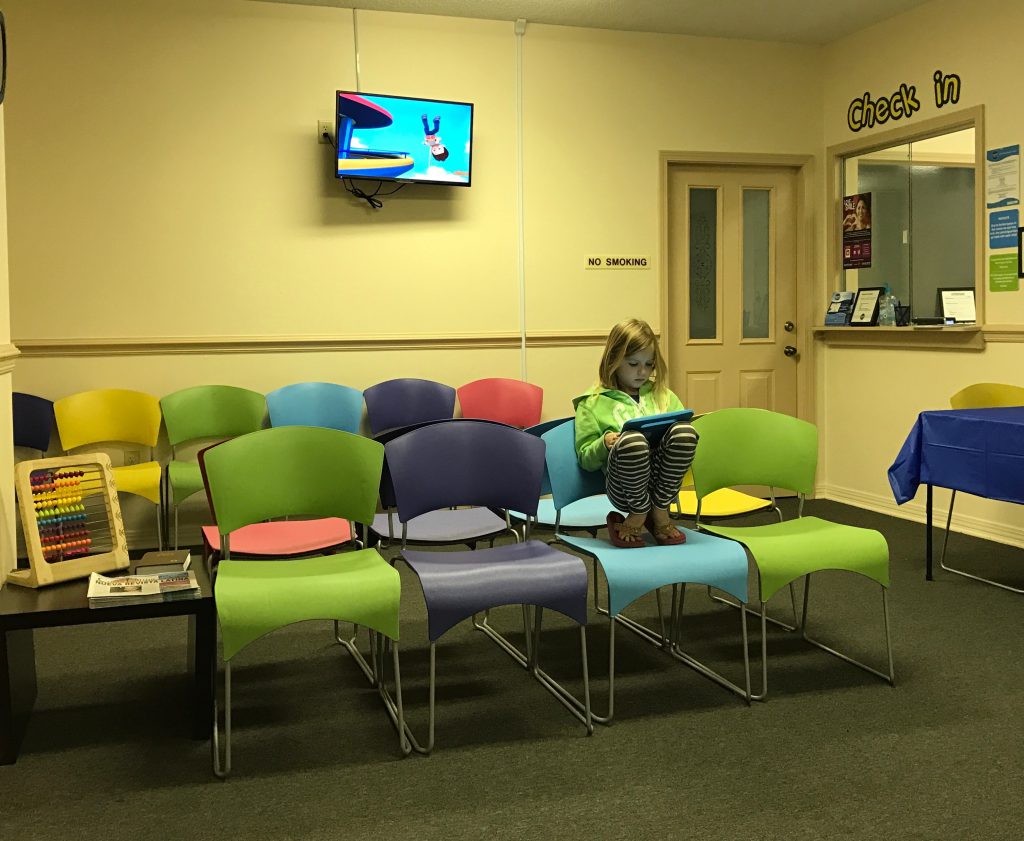 since we were in a cute little historic town (foley, al) for the dentist, we decided to make the most of it. first we went to a used book exchange and scored some new reading material. then, we found a place called grumpy's to have lunch.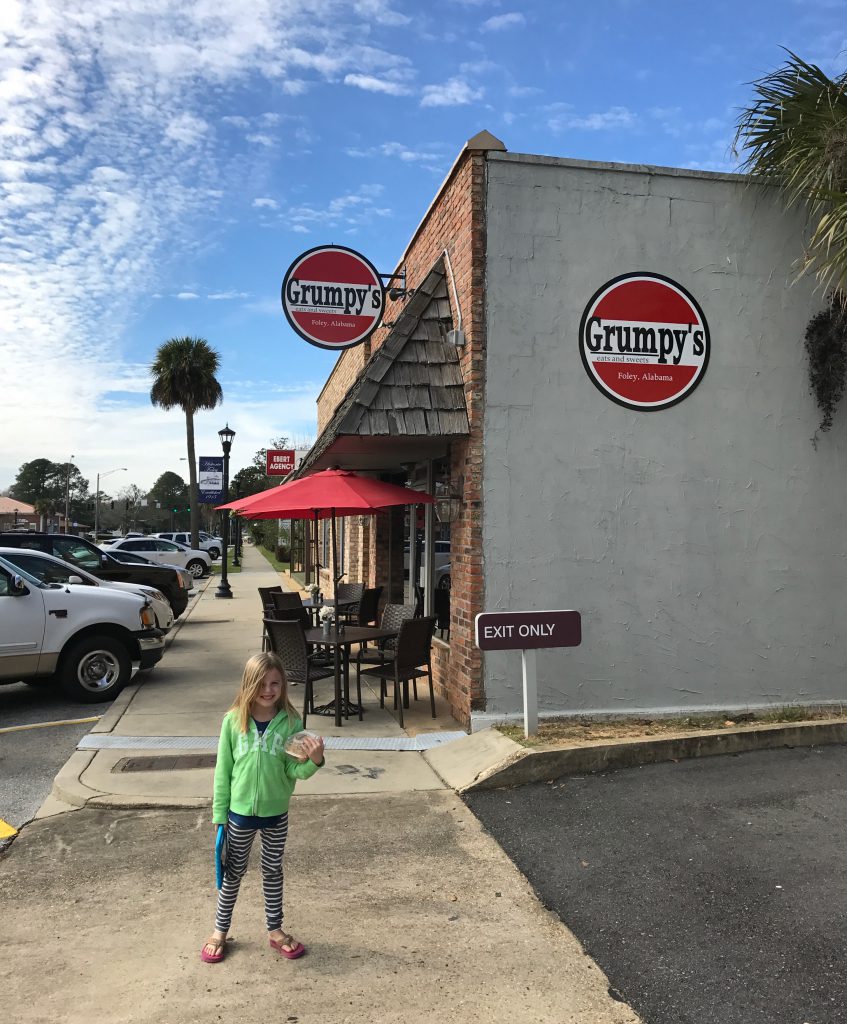 i went with a fried green tomato blt and it did not disappoint.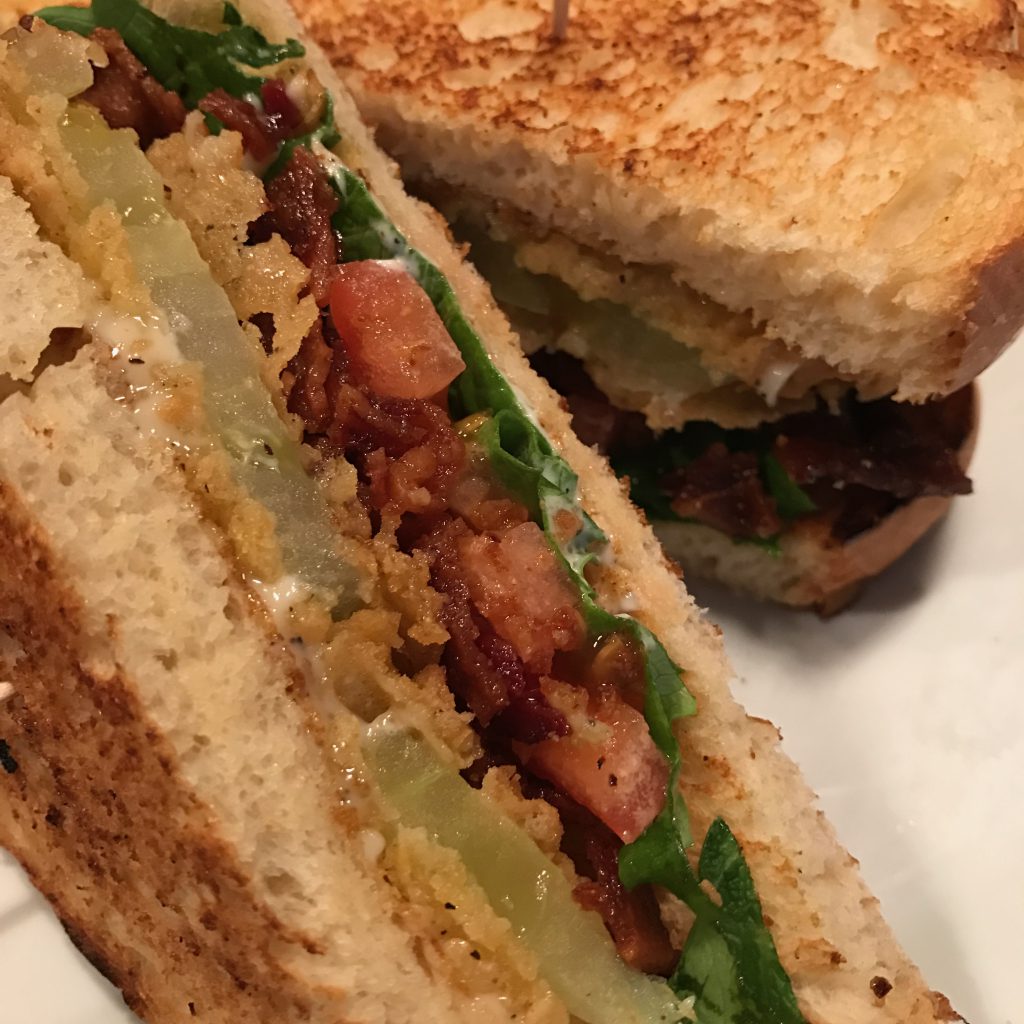 so, that's our time in alabama, folks.
we packed it all up and prepared to journey to louisiana.