on tuesday (day four at big bend), we planned a desert hike. we attempted to get moving super early to avoid the afternoon high temps, which have been around 100° for most of our stay. we filled up with a bunch of water and drove over to grapevine hills trail. the drive itself was an adventure, with the last six miles down a bumpy, dusty dirt road.
the trail is 1.1 miles out to a really cool, picturesque rock, balancing atop two other rocks, forming a window to view the desert landscape. the first 3/4 miles is through a sandy, dry valley. the last bit is an uphill scramble through some rocks. then the opposite for the way back down and out for 1.1 miles.
ok. enough words. on to the pics.
the kids started out, complete with trekking poles, but please note the lack of overstuffed backpacks. progress.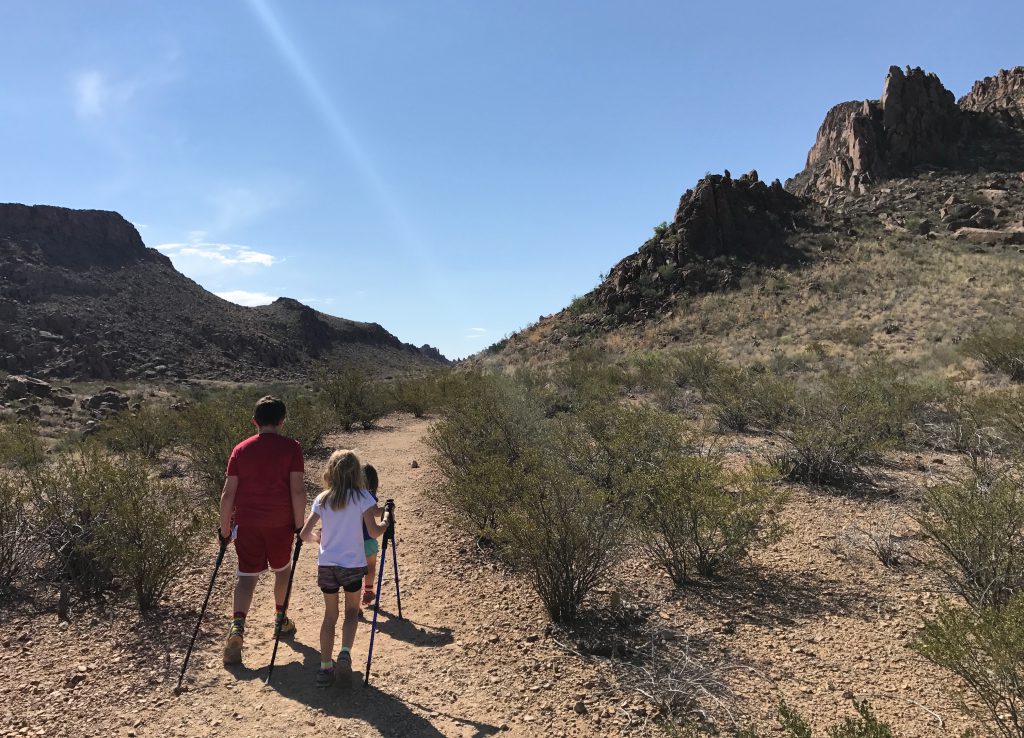 the big two forged ahead.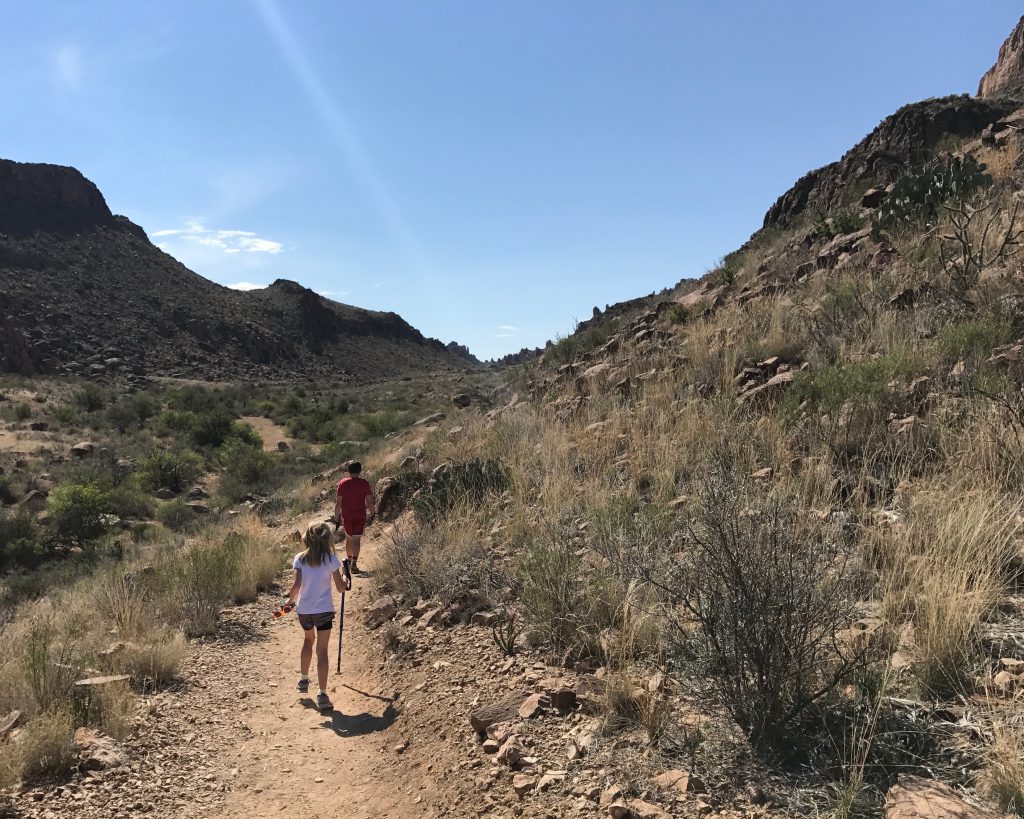 hazel lagged behind, with her handler, dad.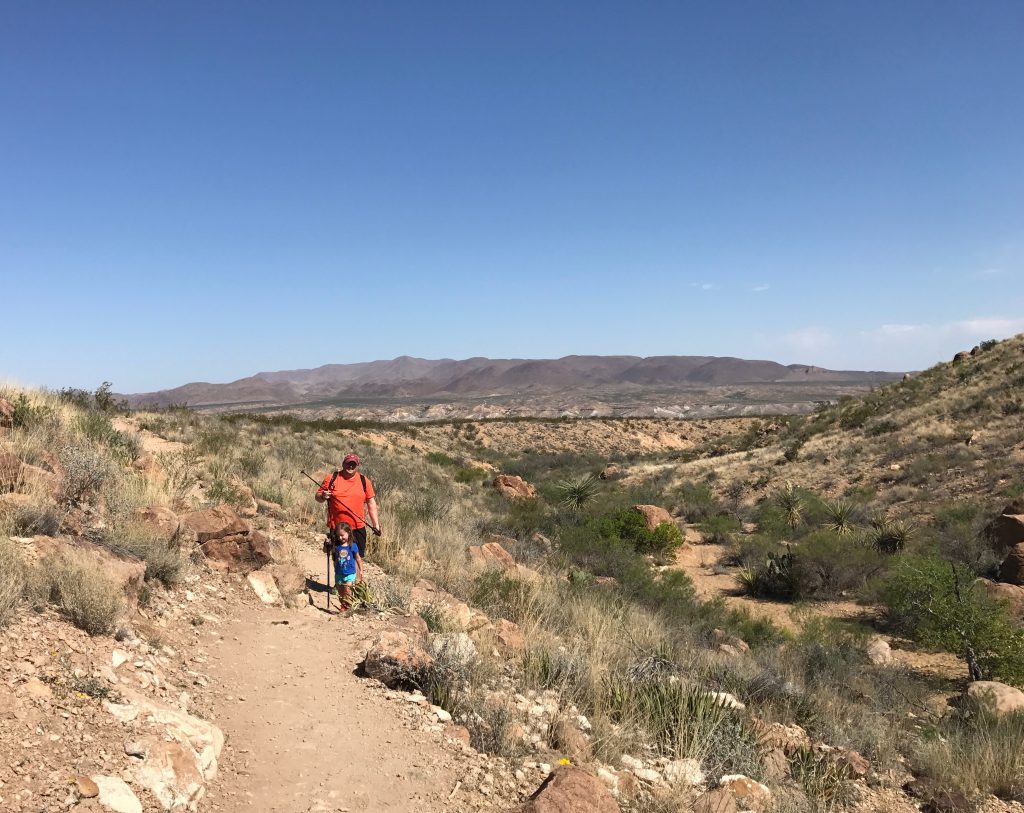 we tried not to stop to do any extra exploring or climbing or adventuring on the way out, so we could save our energy for the unknown difficulty of the rock scramble. but this rock was too hard to resist.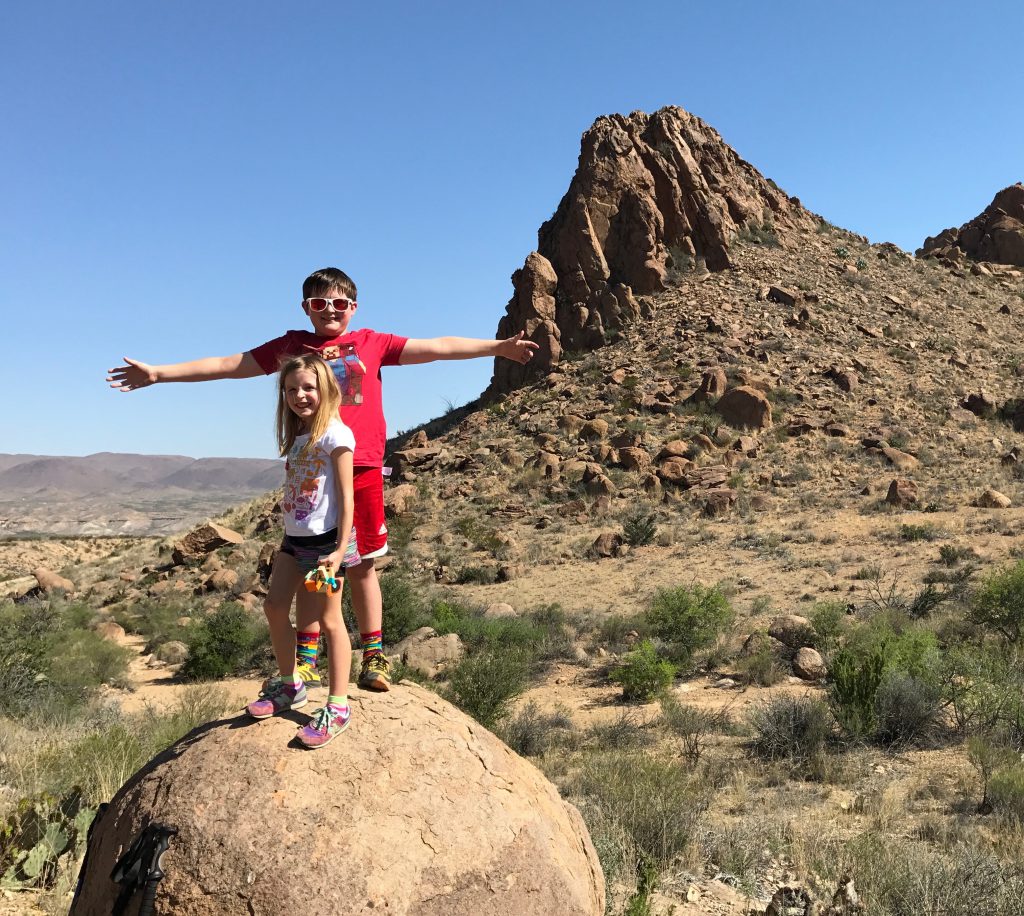 almost to the scramble. we took a quick break in the shade, to rehydrate, cool off and rest up for the climb. but isaac was ready to move on. (he abandoned his trekking poles along the way).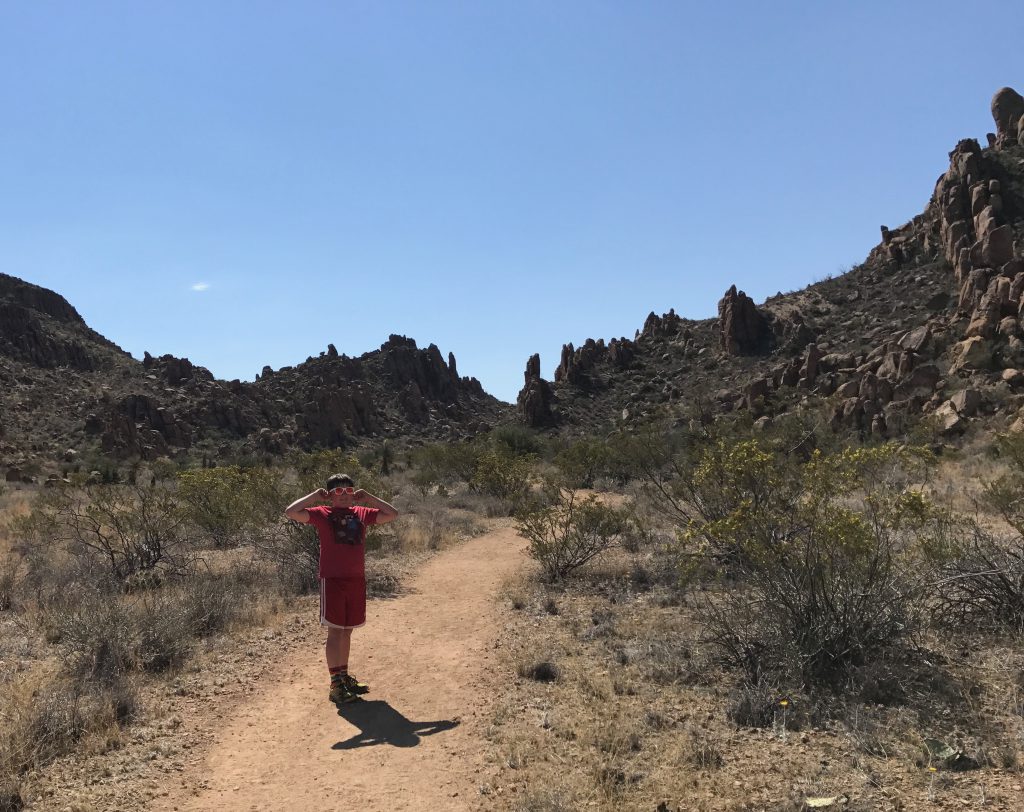 here we go…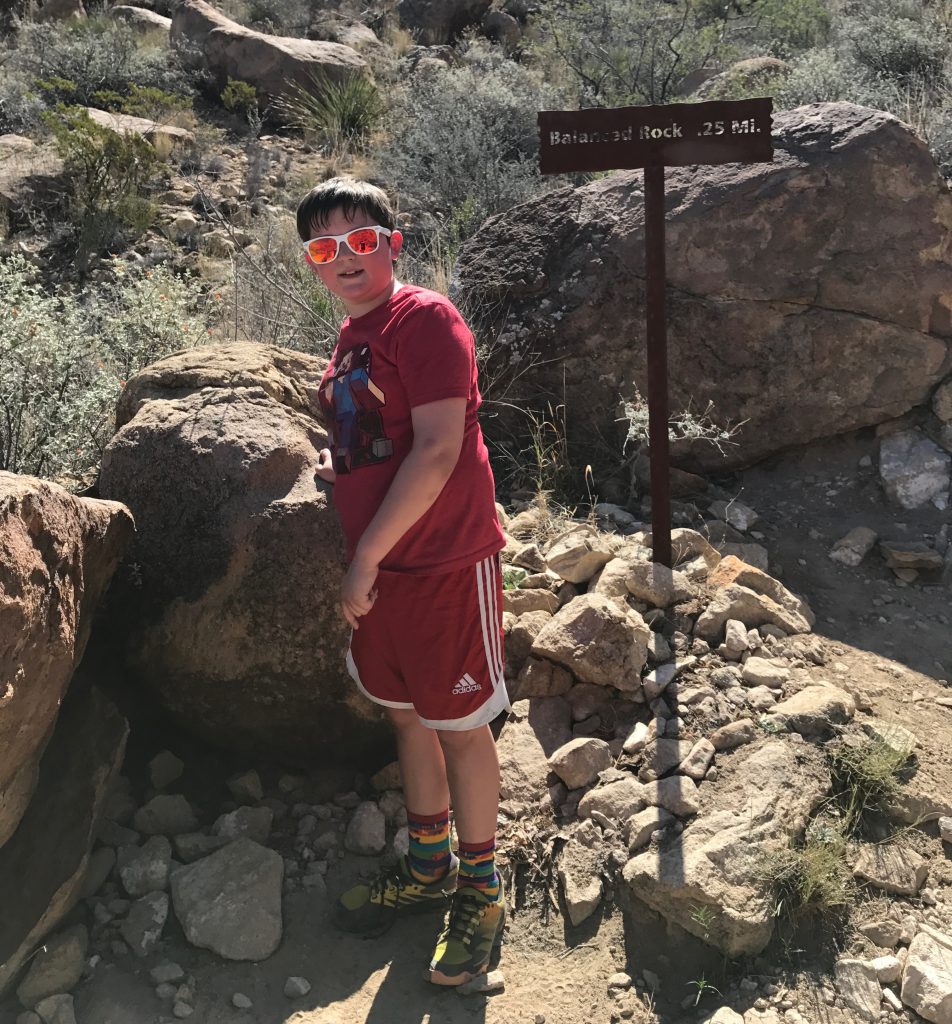 the kids loved this part.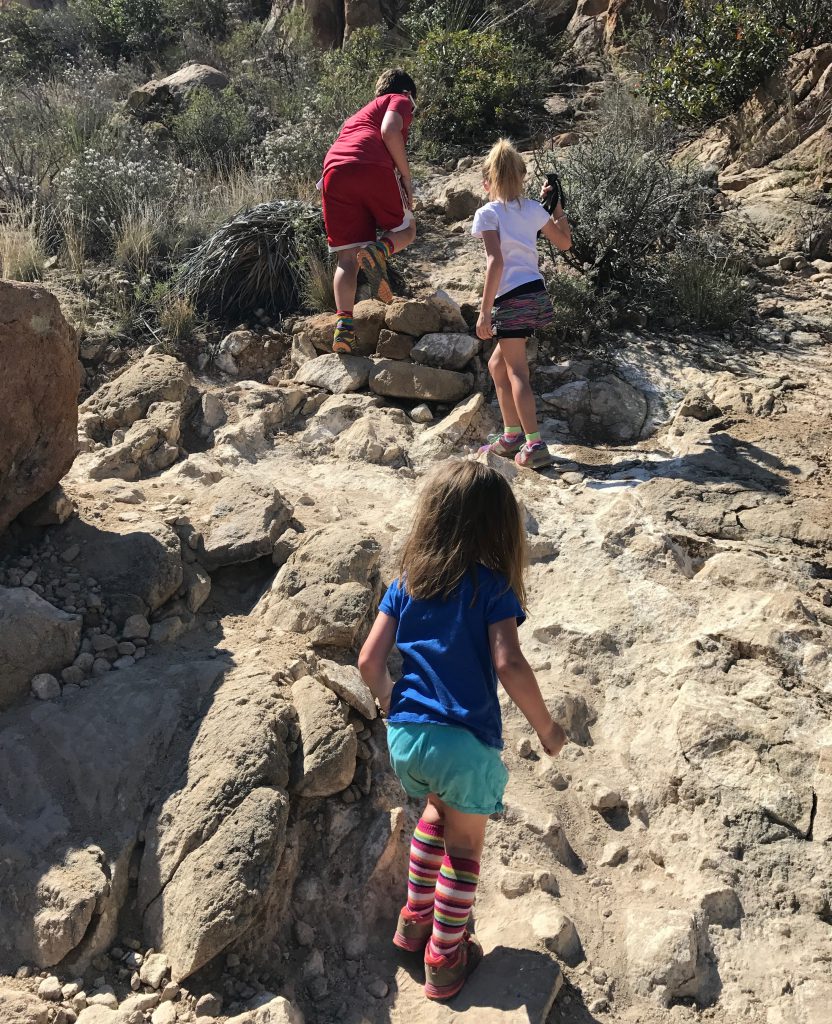 up up up.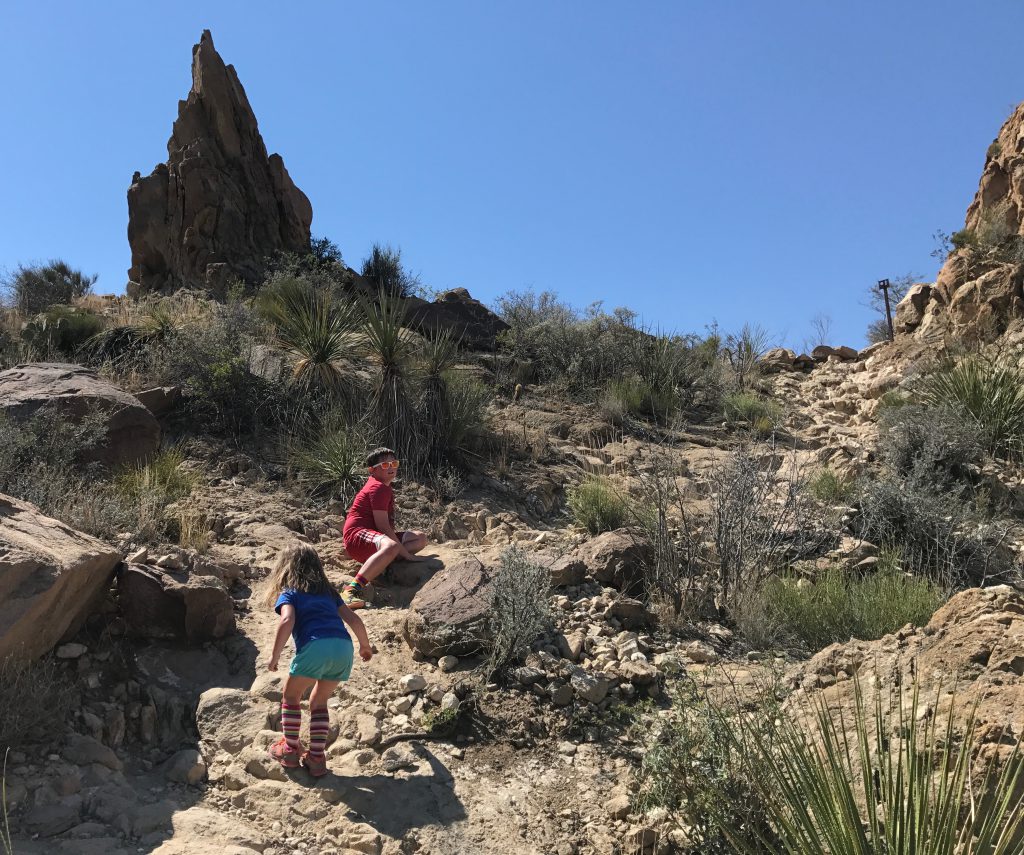 the view of the valley we had just marched through looked much cooler, the higher we got.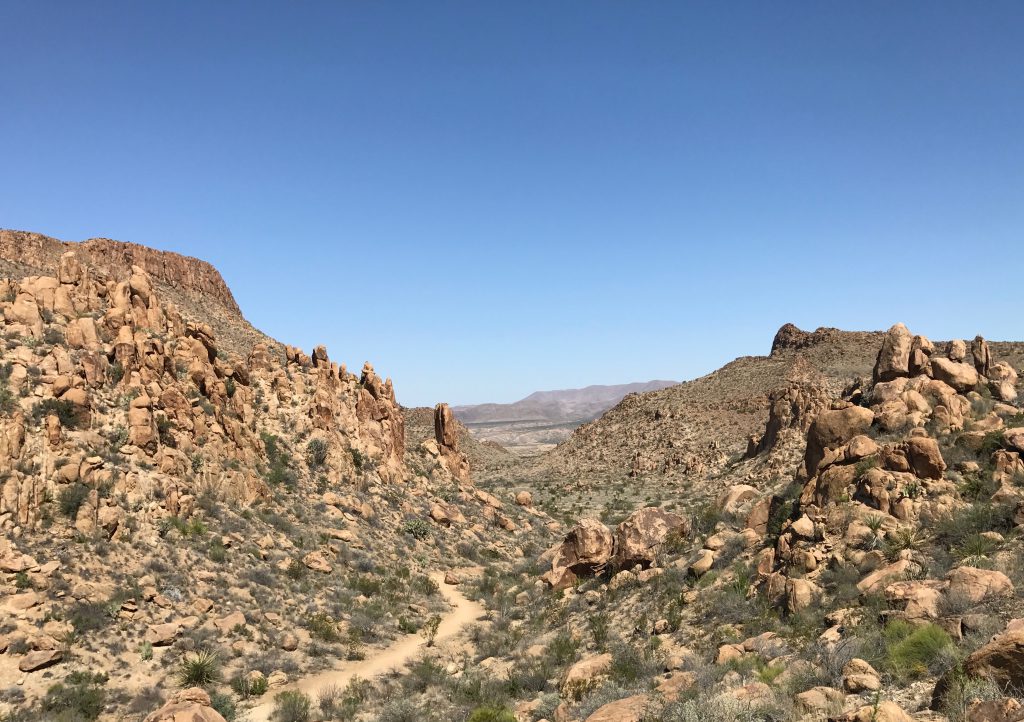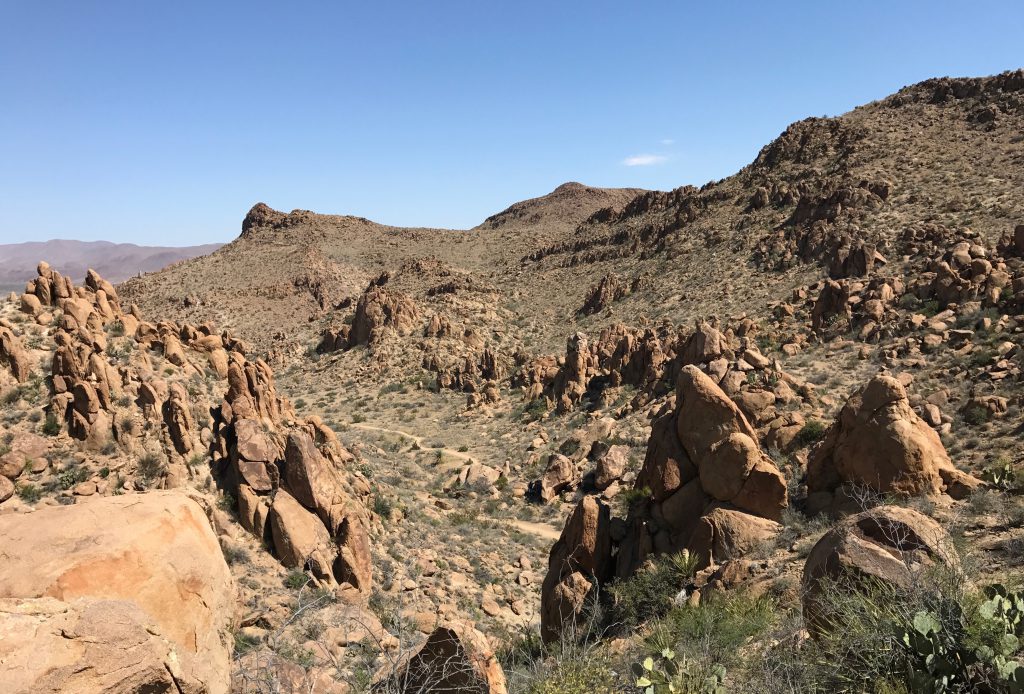 my hiker goons.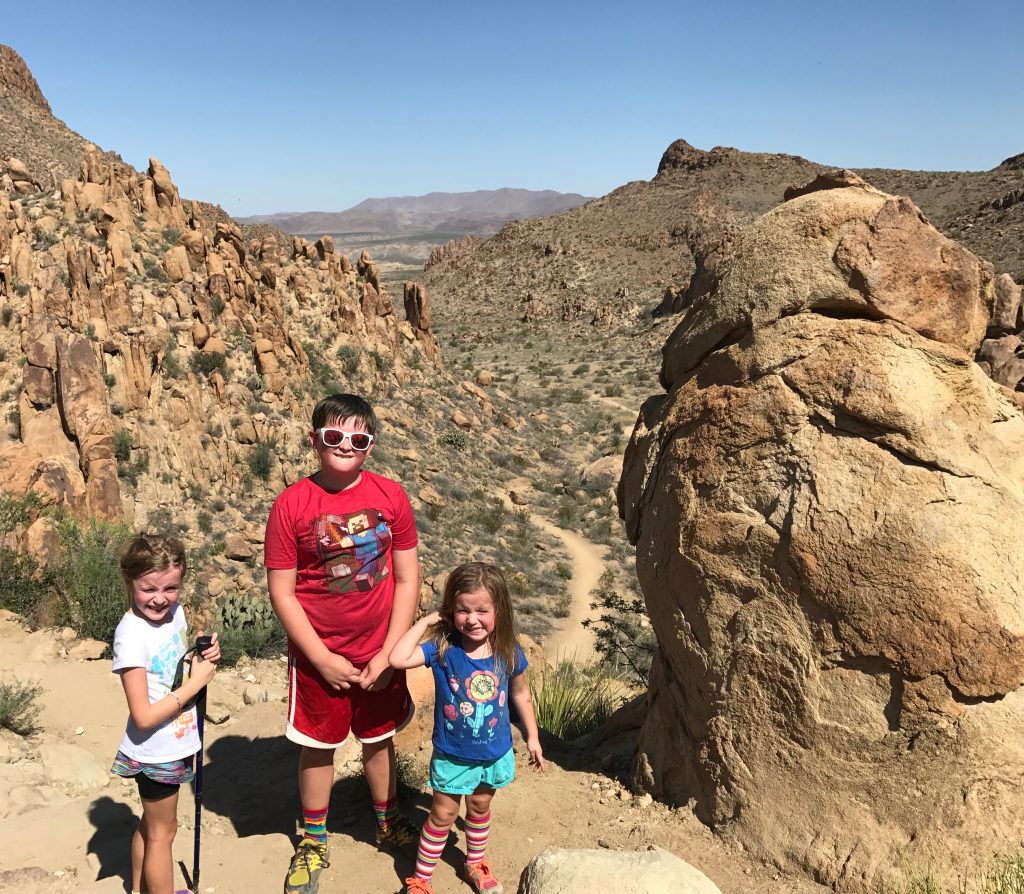 shade break.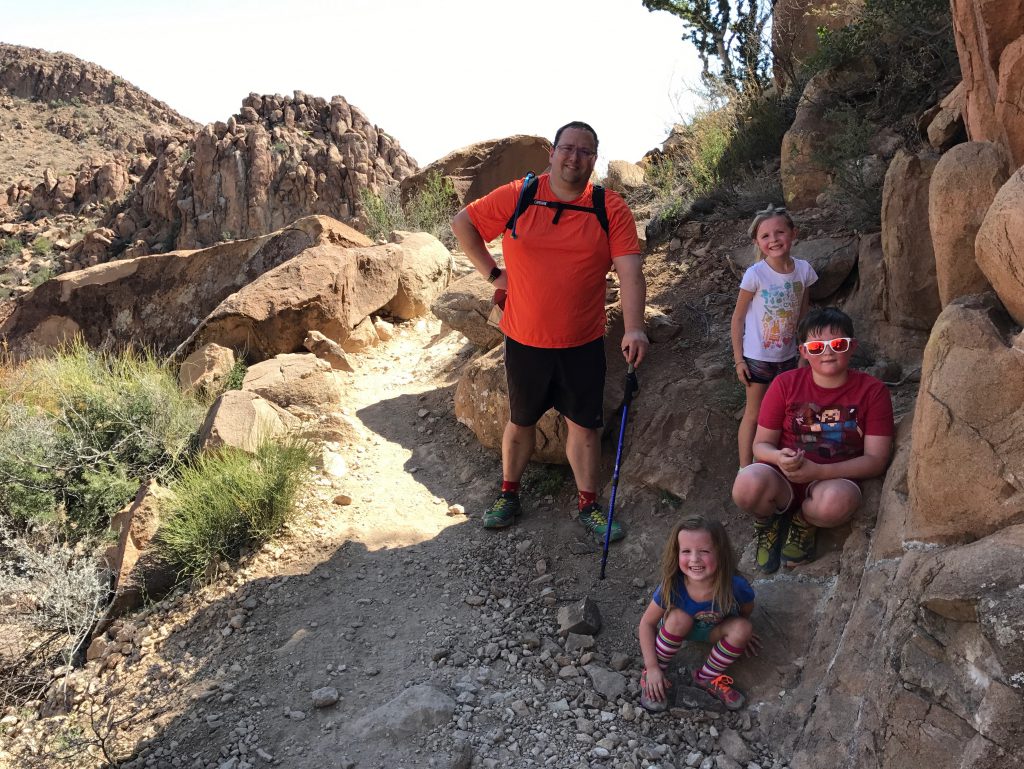 enough resting. we were almost there. time to get moving.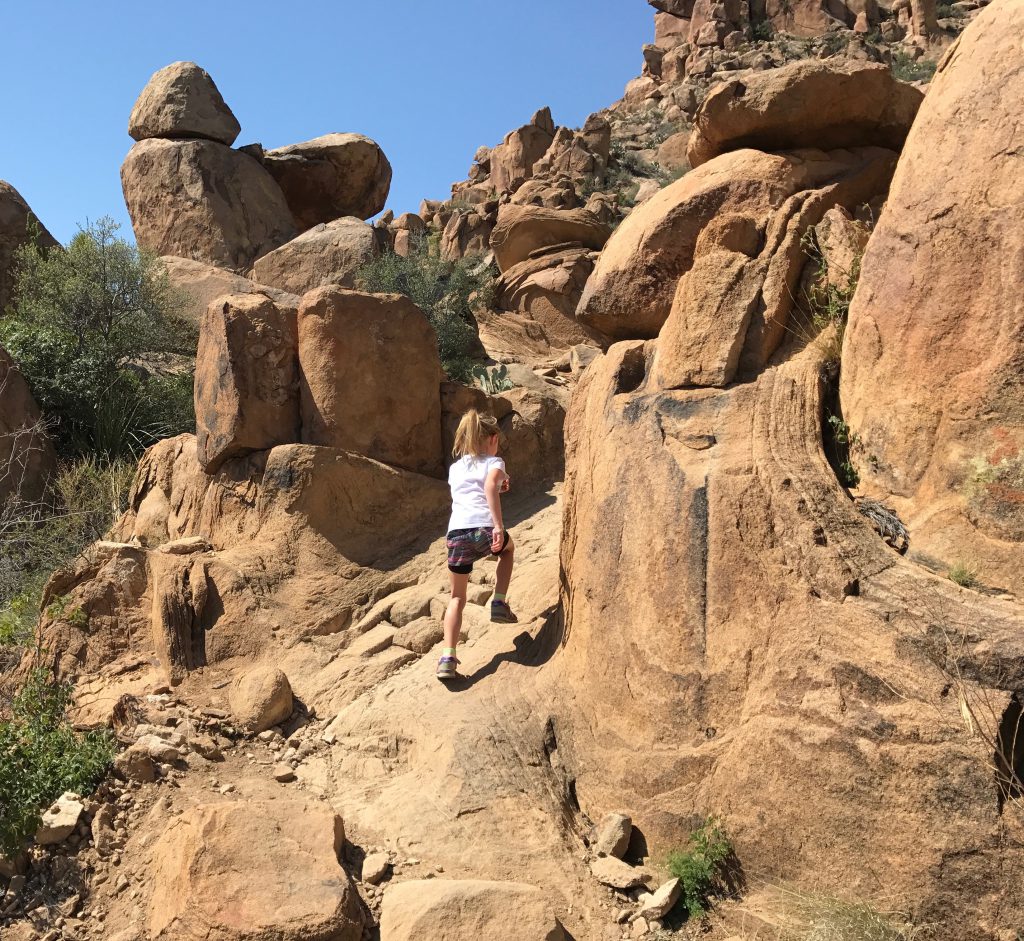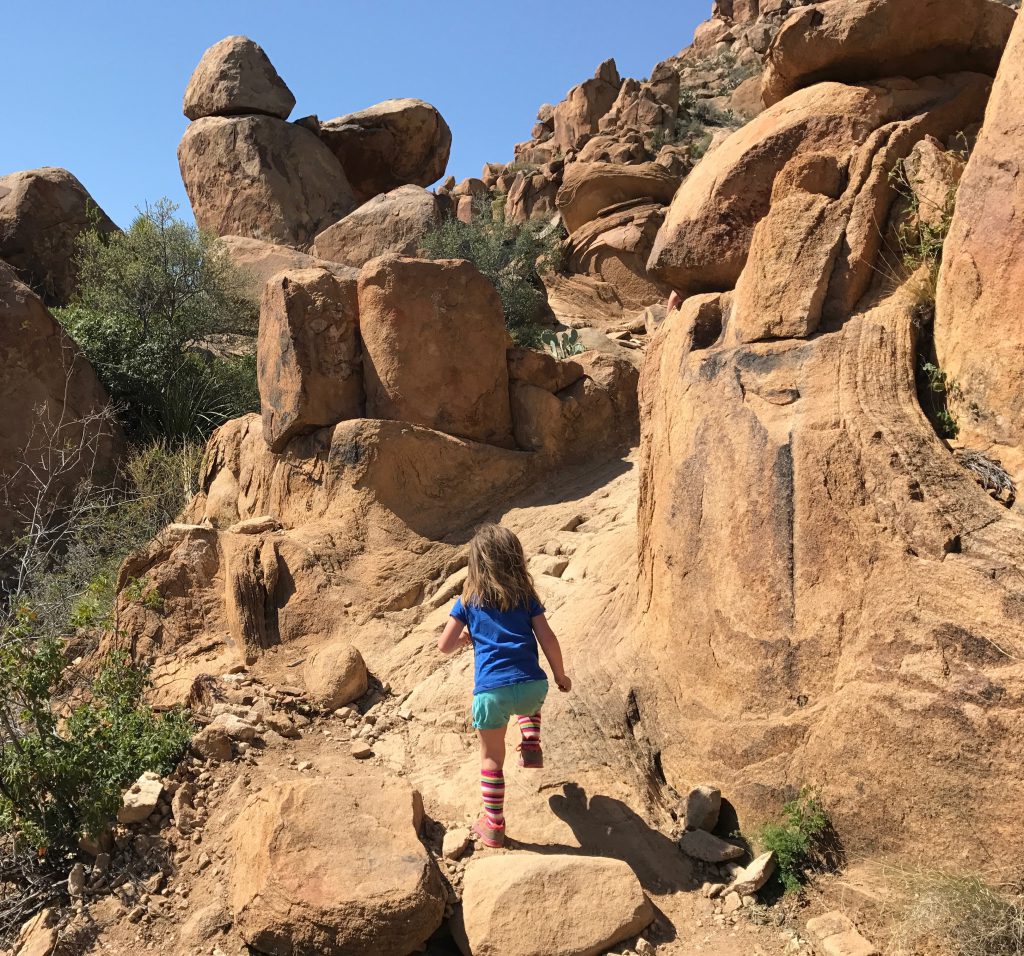 we arrived at the time at the same time as another hiker, so we took turns taking each other's picture inside the window.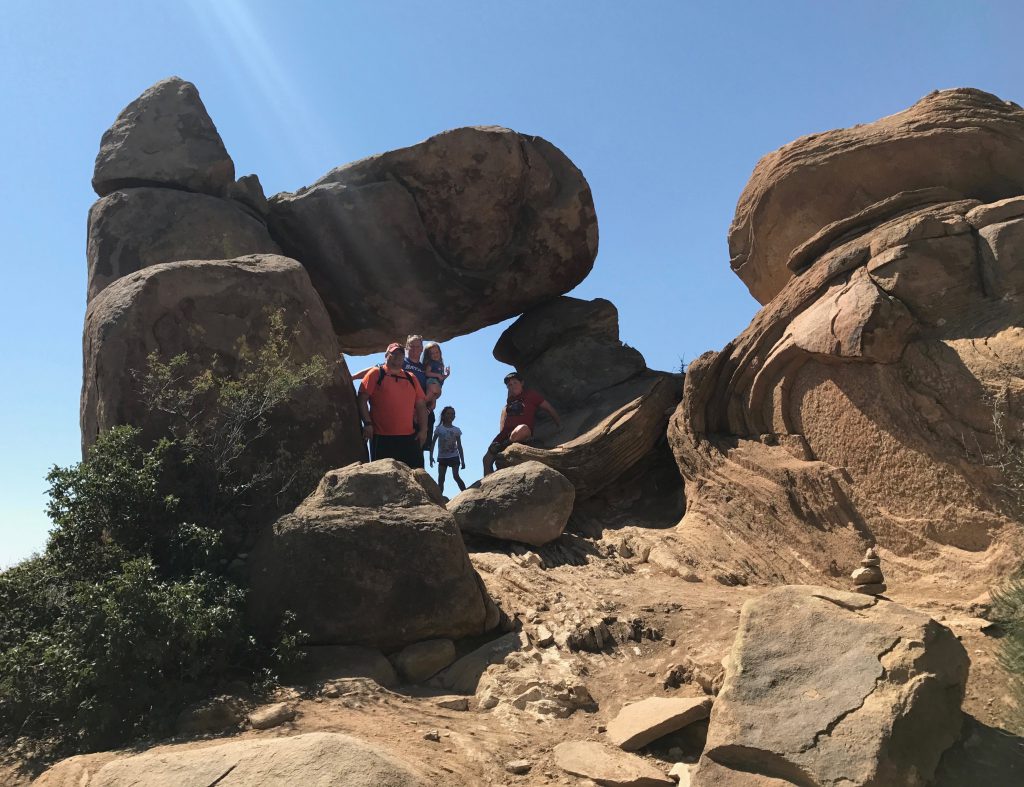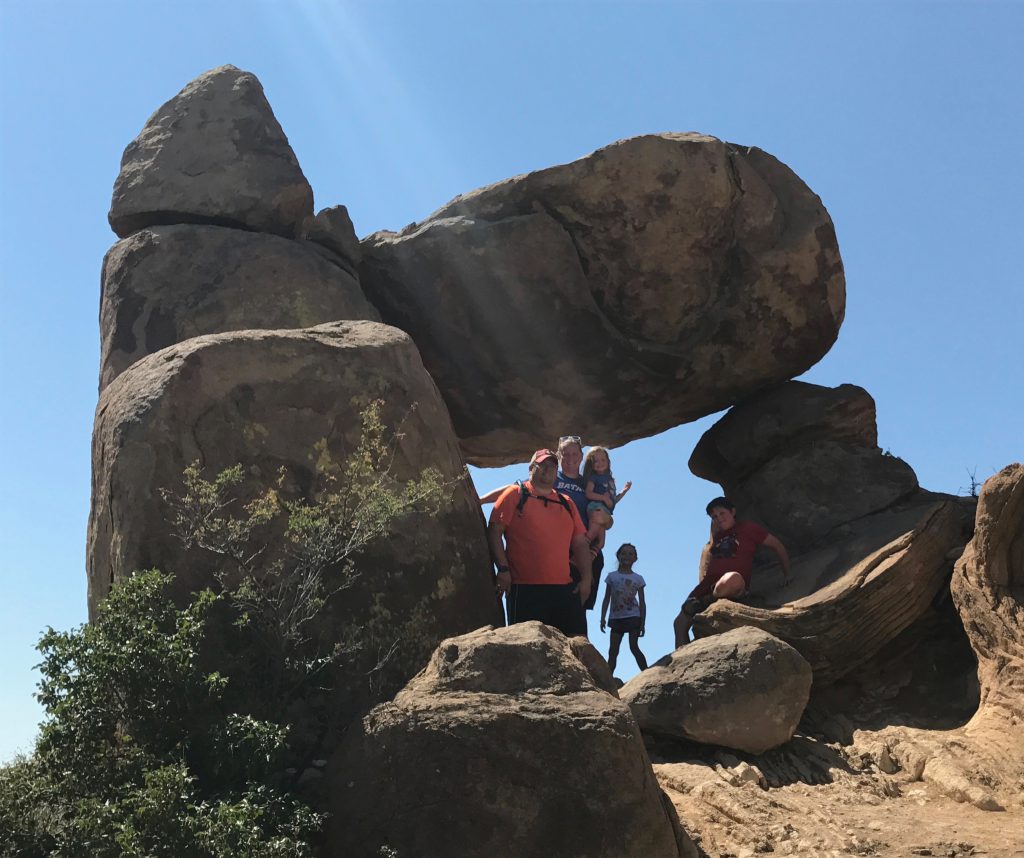 he didn't stay long, so for a good ten minutes or so, we had the whole thing to ourselves. i took a million pictures of the window from every possible (not dangerous) angle i could find.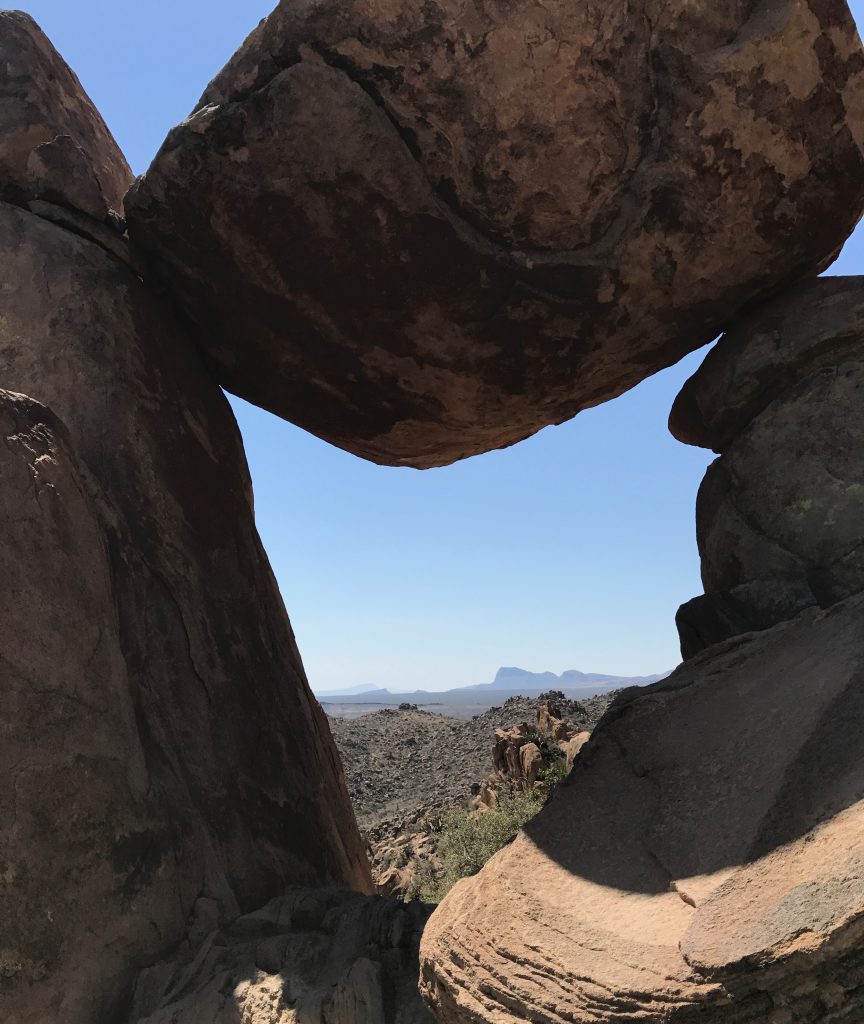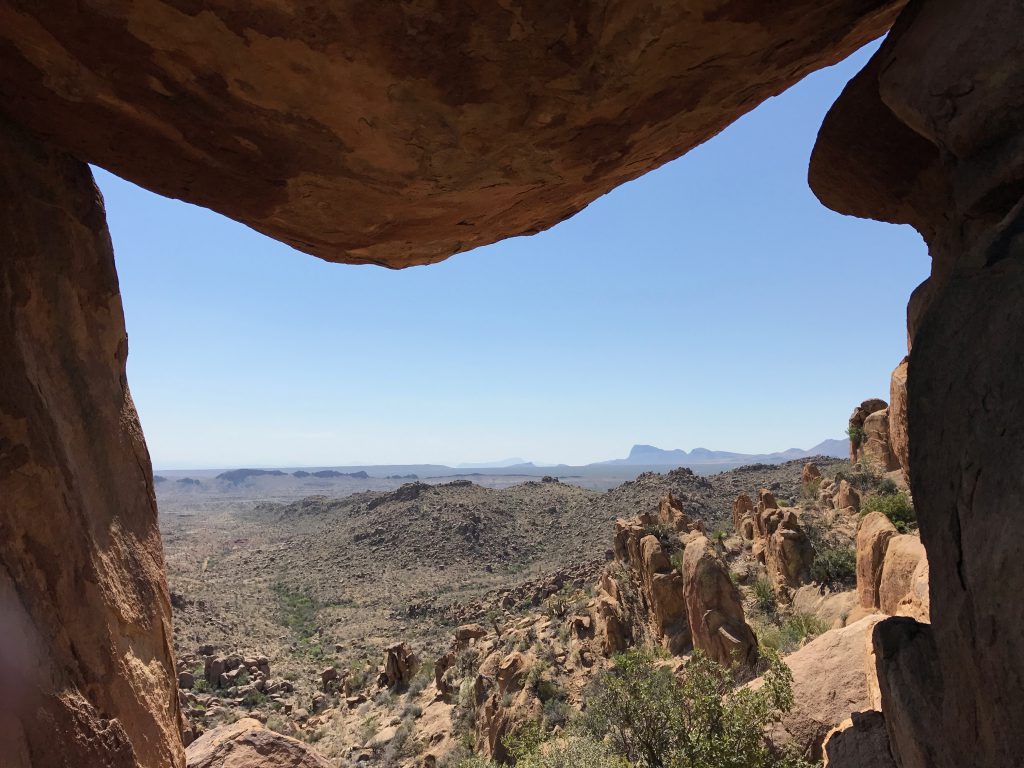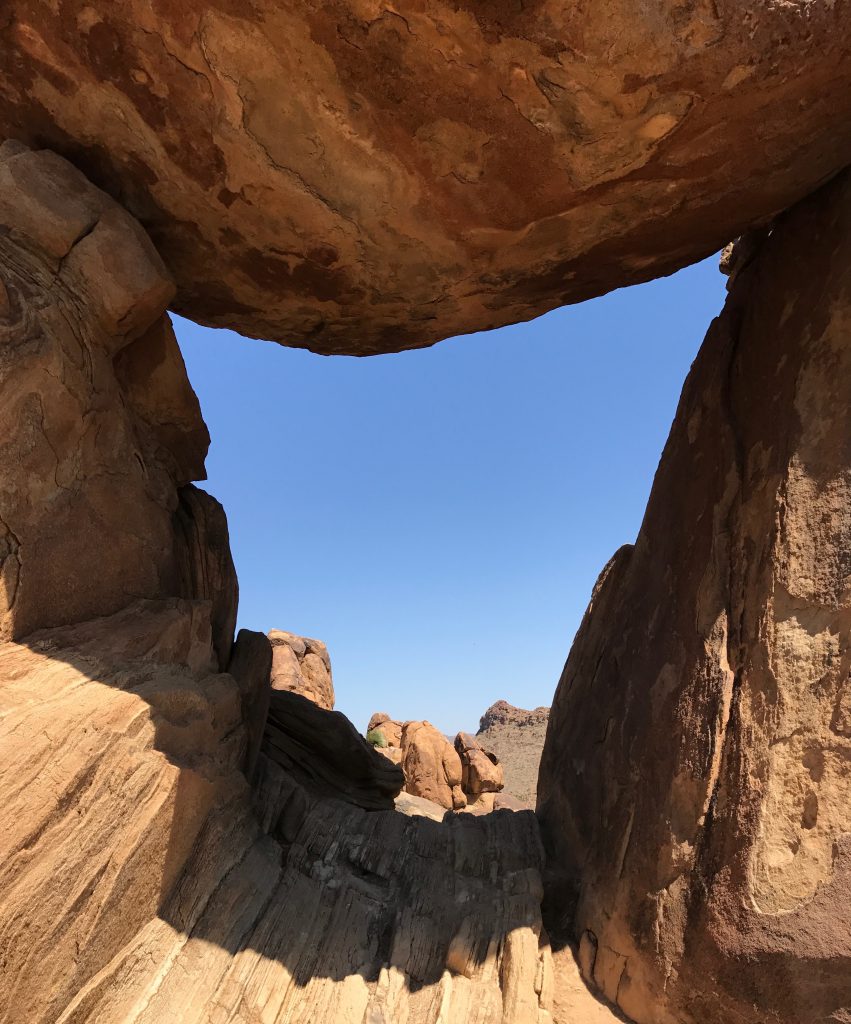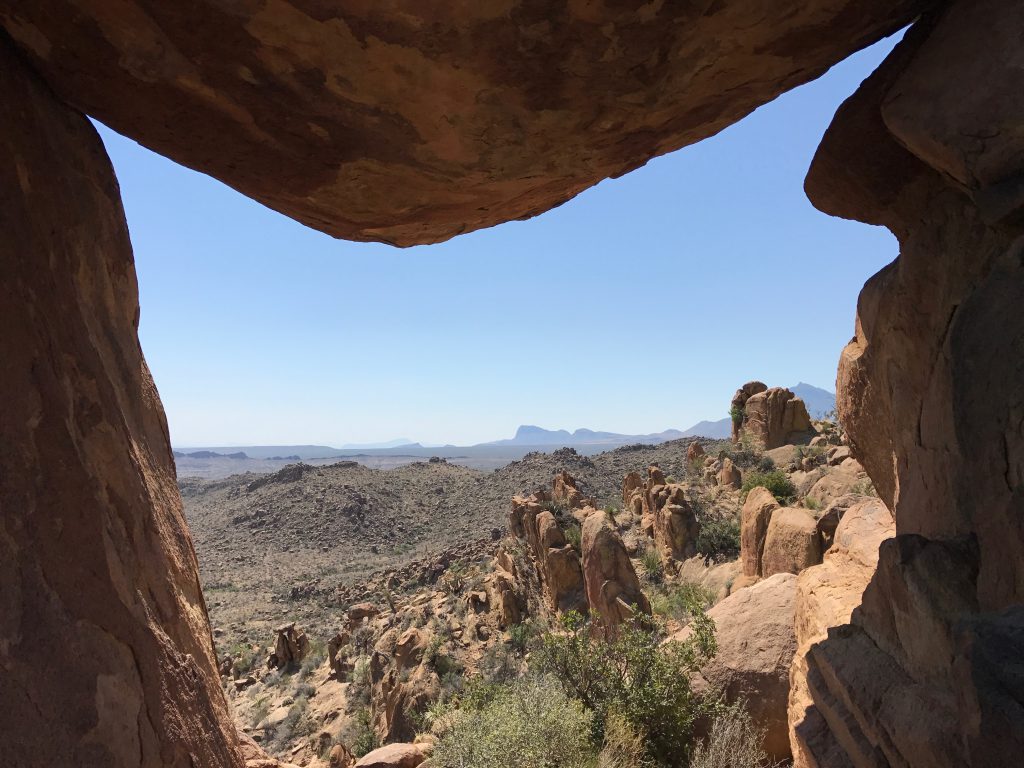 the kids climbed and hopped around all of the cool rock formations. and they even let me take a few posed pics. so generous of them.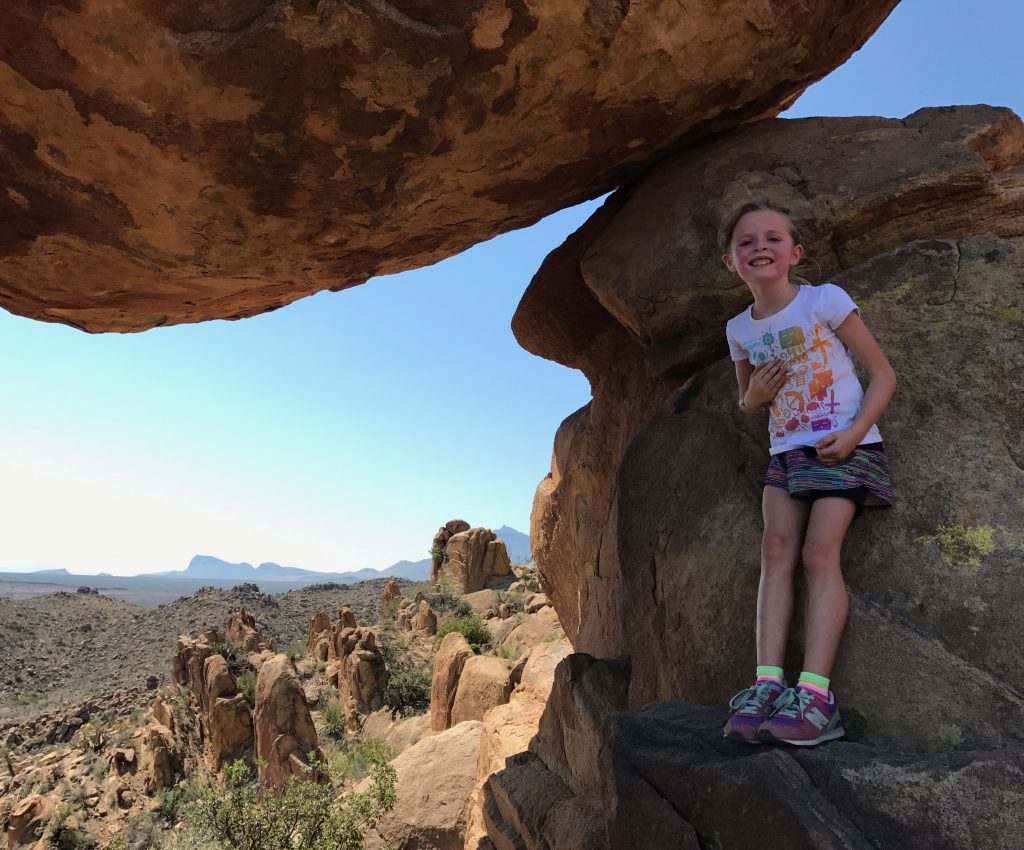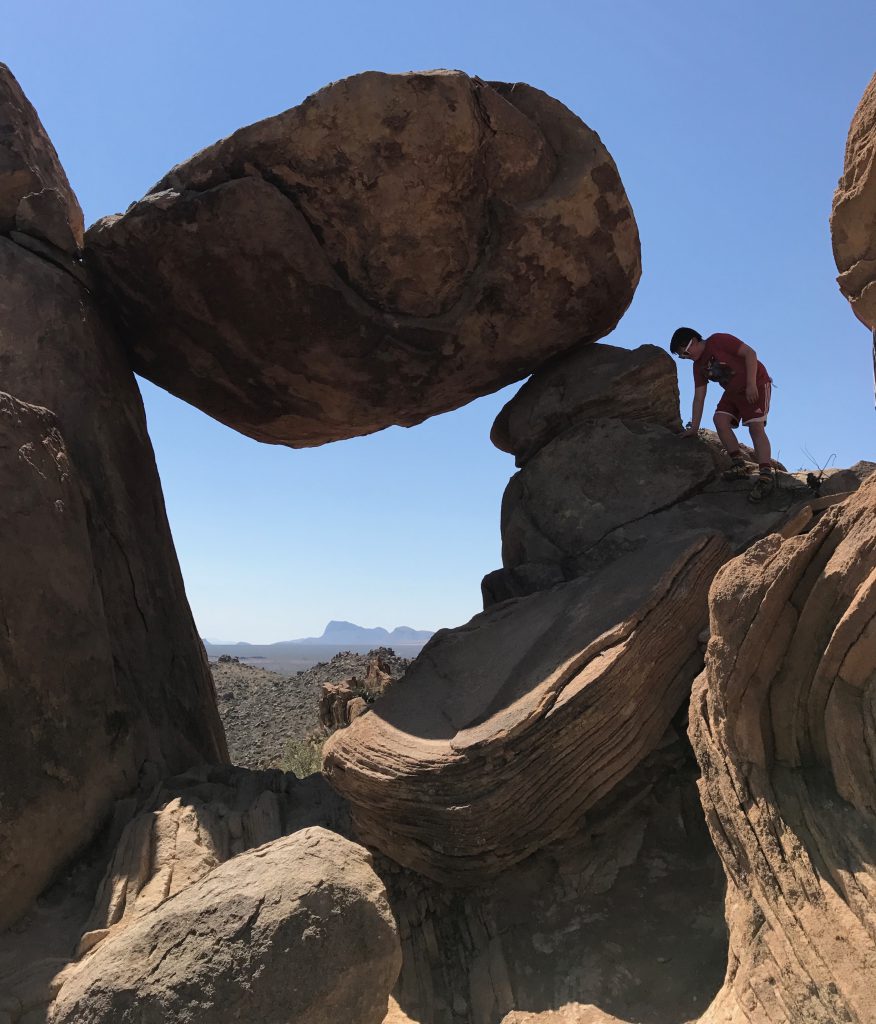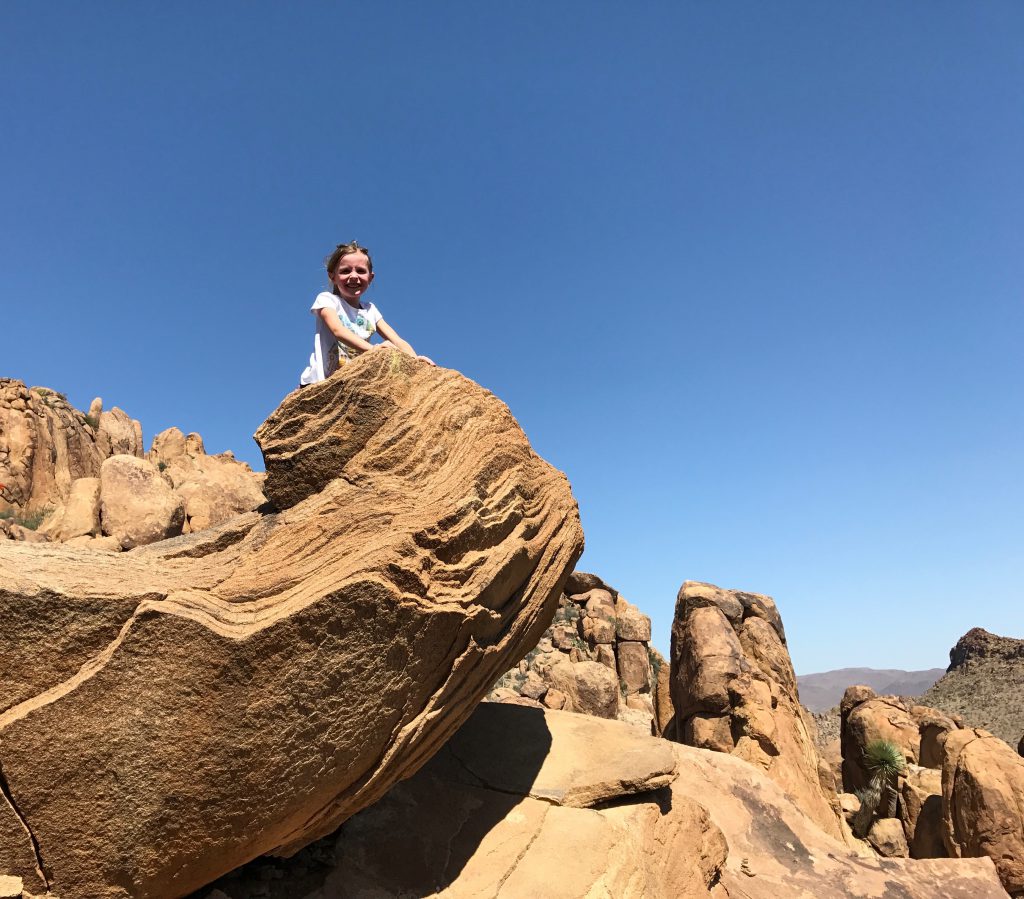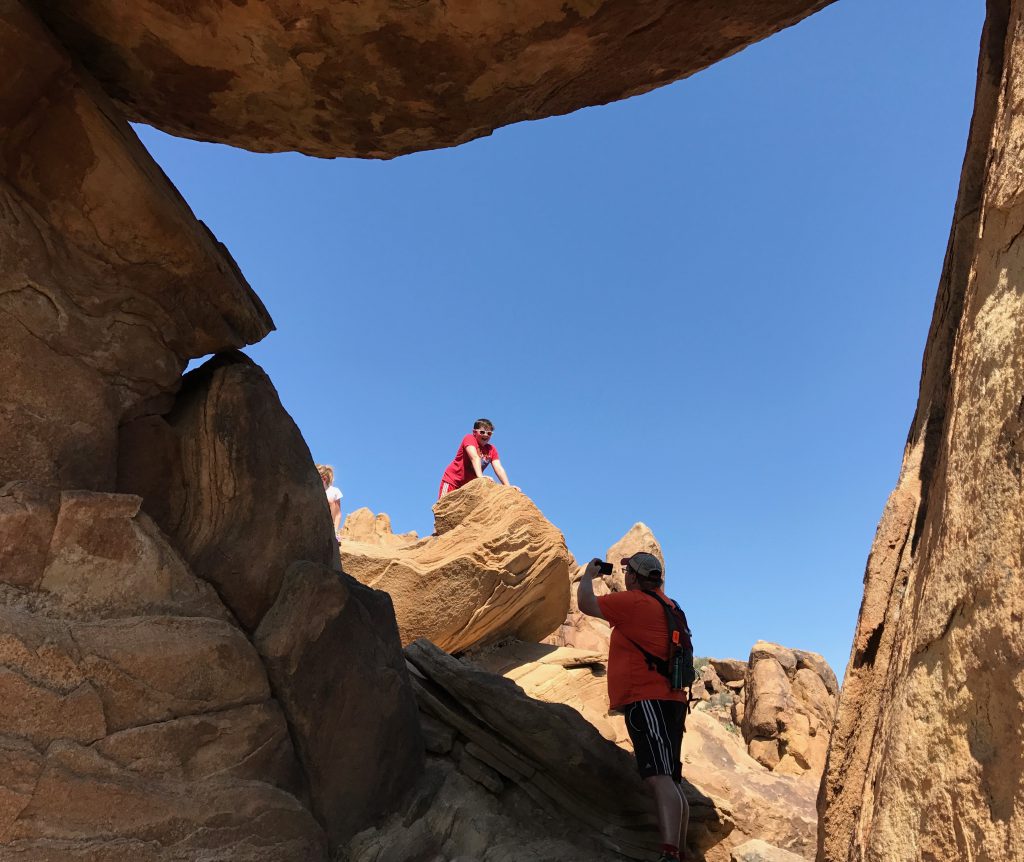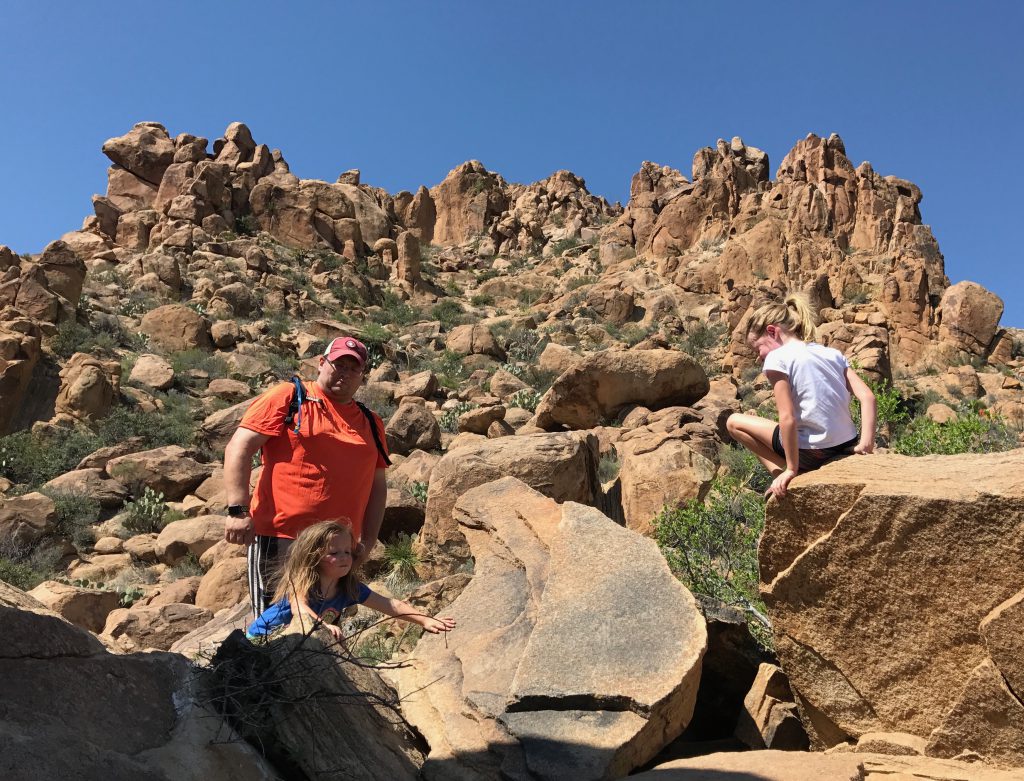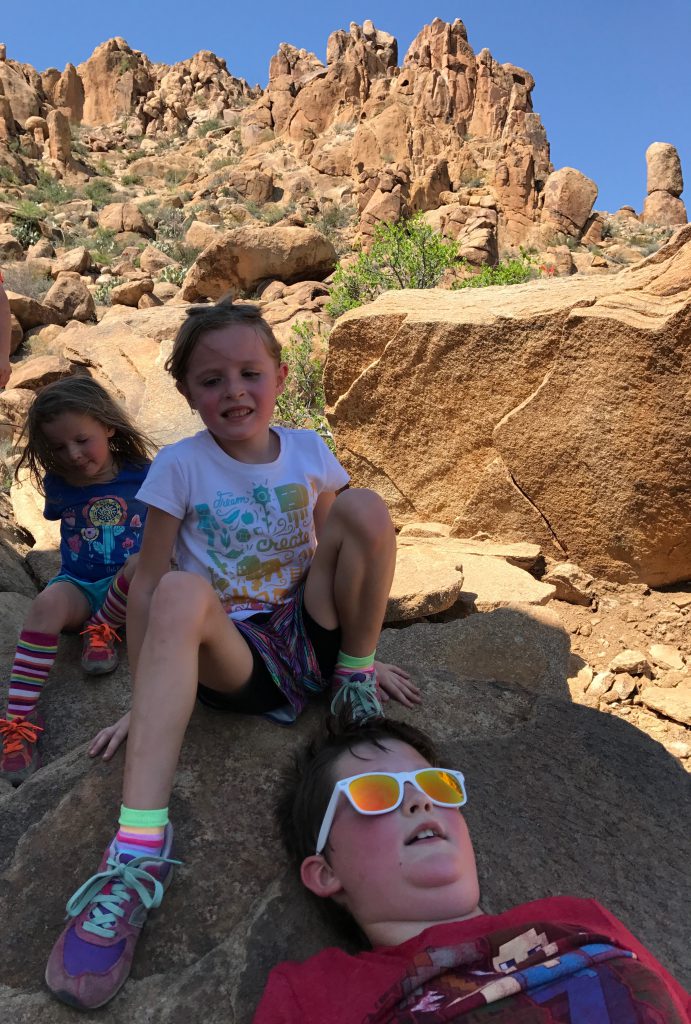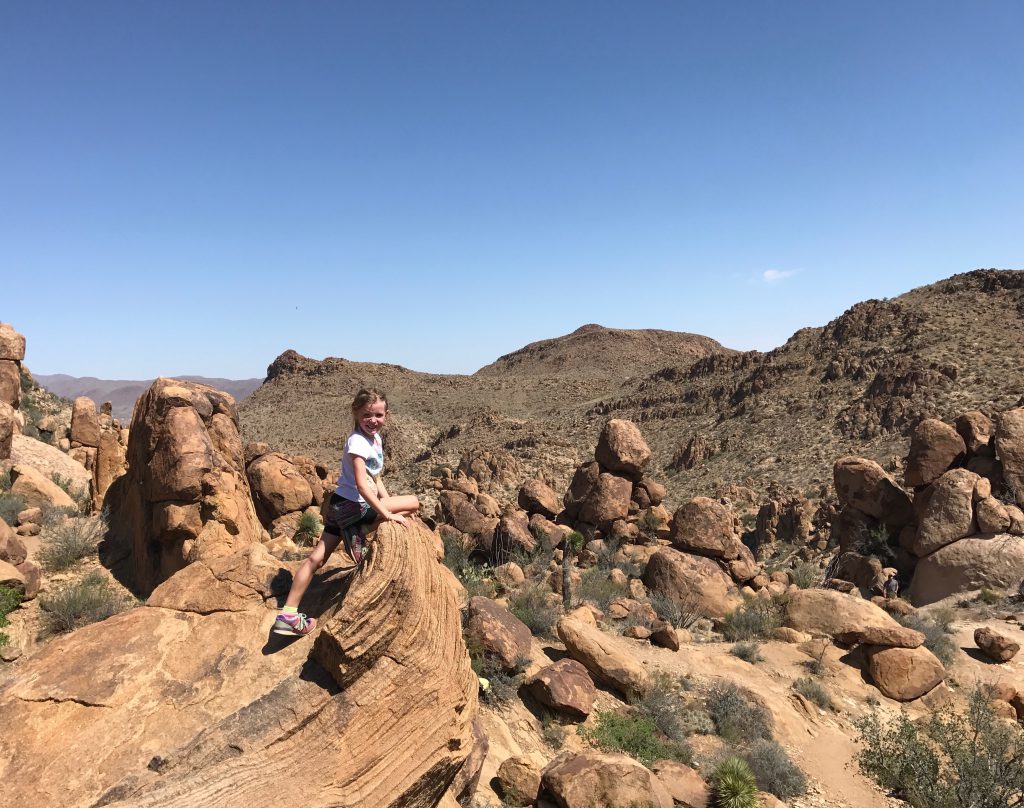 after awhile, a few more hikers showed up, so we decided to let them have the balanced rock all to themselves, without my kids polluting their photos, so we started back down. our timing couldn't have been better. on our way down the scramble, we passed about 15 or 20 hikers heading up. it was nice to have had the rock and the view to ourself for a bit.
some pics of the view whilst heading down.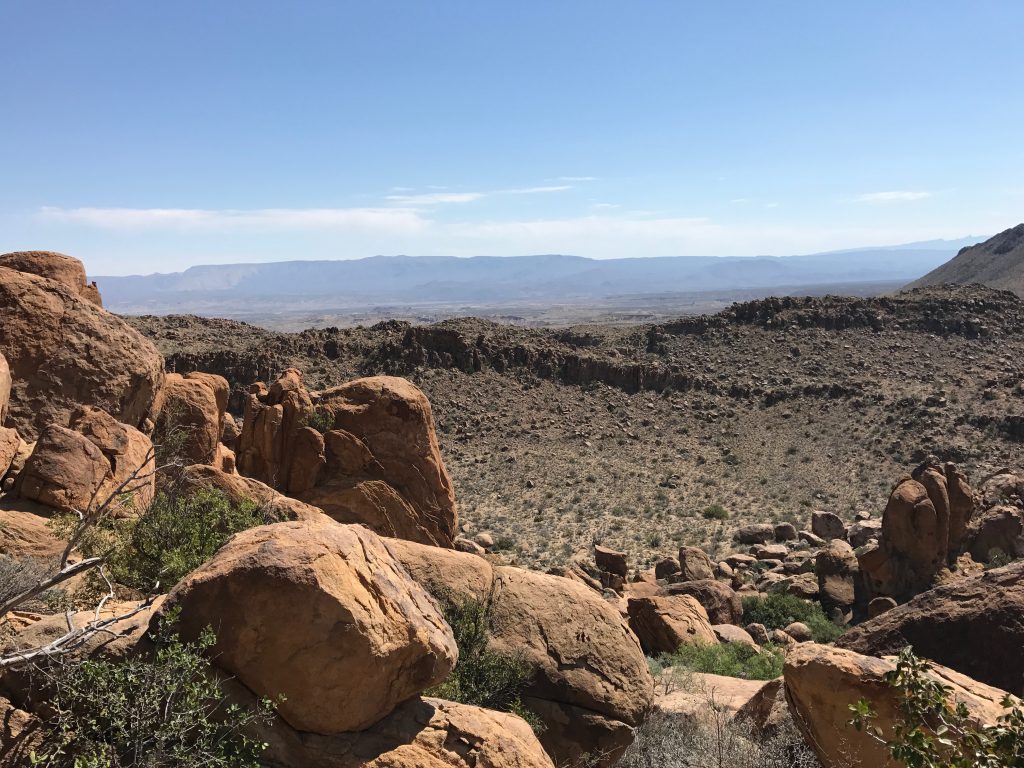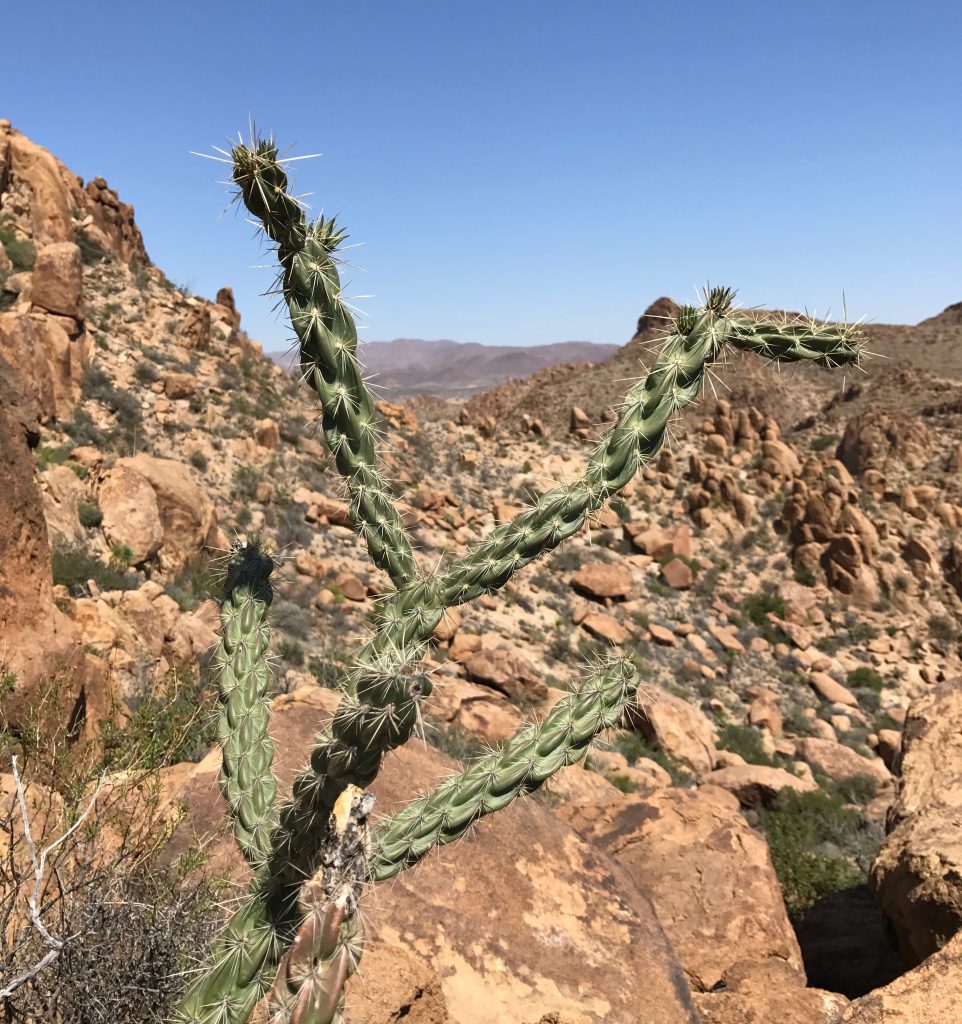 hazel was a champ. even though i wore her giant kid carrier backpack all the way in and out, she never wanted to be carried (or even helped, for that matter). her little legs hauled her along for the entire 2.2 miles.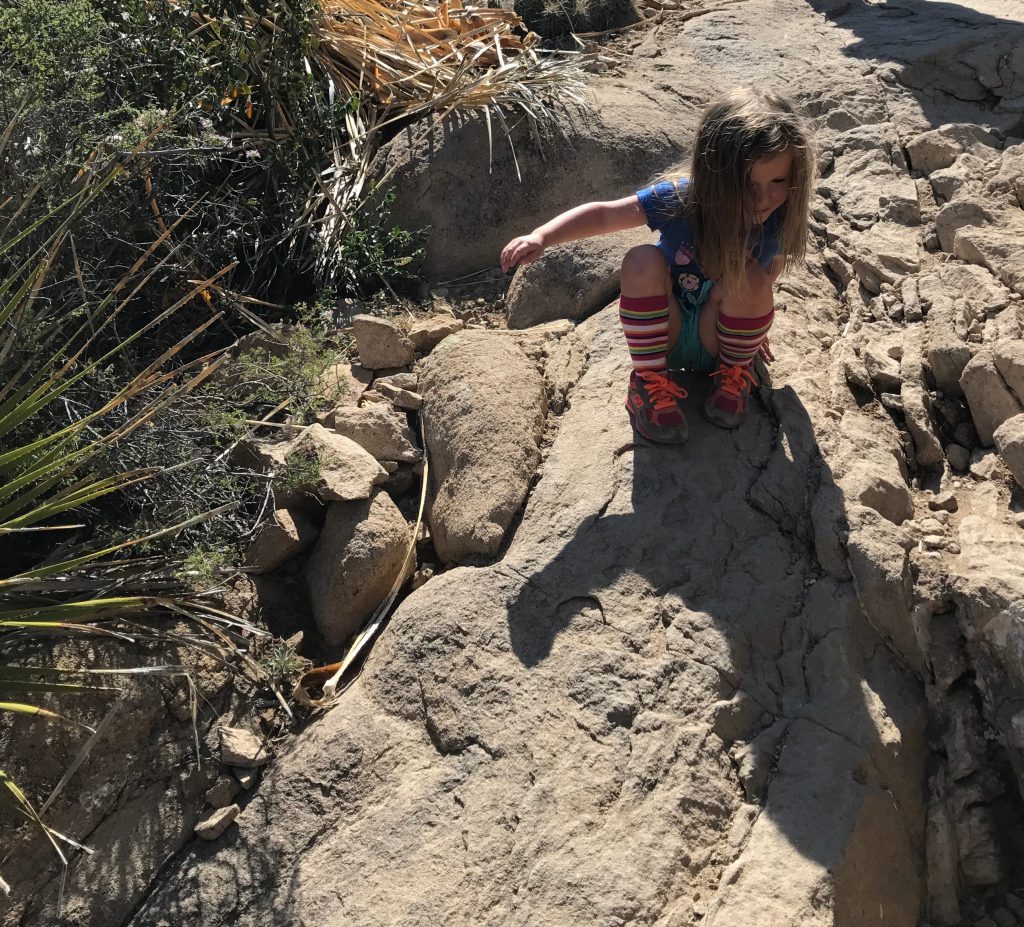 on the way out, we did stop for a few side excursions, but it was really hot and we were pretty exhausted, so we mostly just trudged back to the car.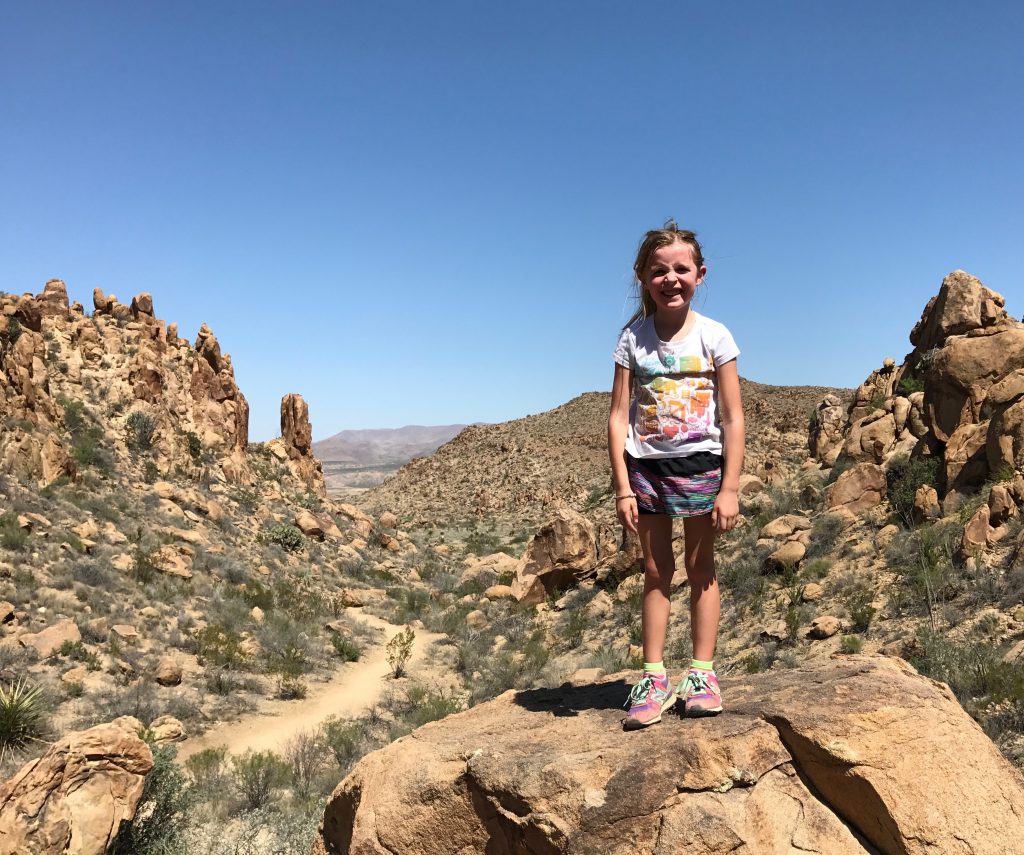 isaac forged ahead and started up the car and ac. anna marched along. hazel struggled behind with derek, but refused help. even after a stumble, resulting in some bloody scrapes, she would not let me carry her.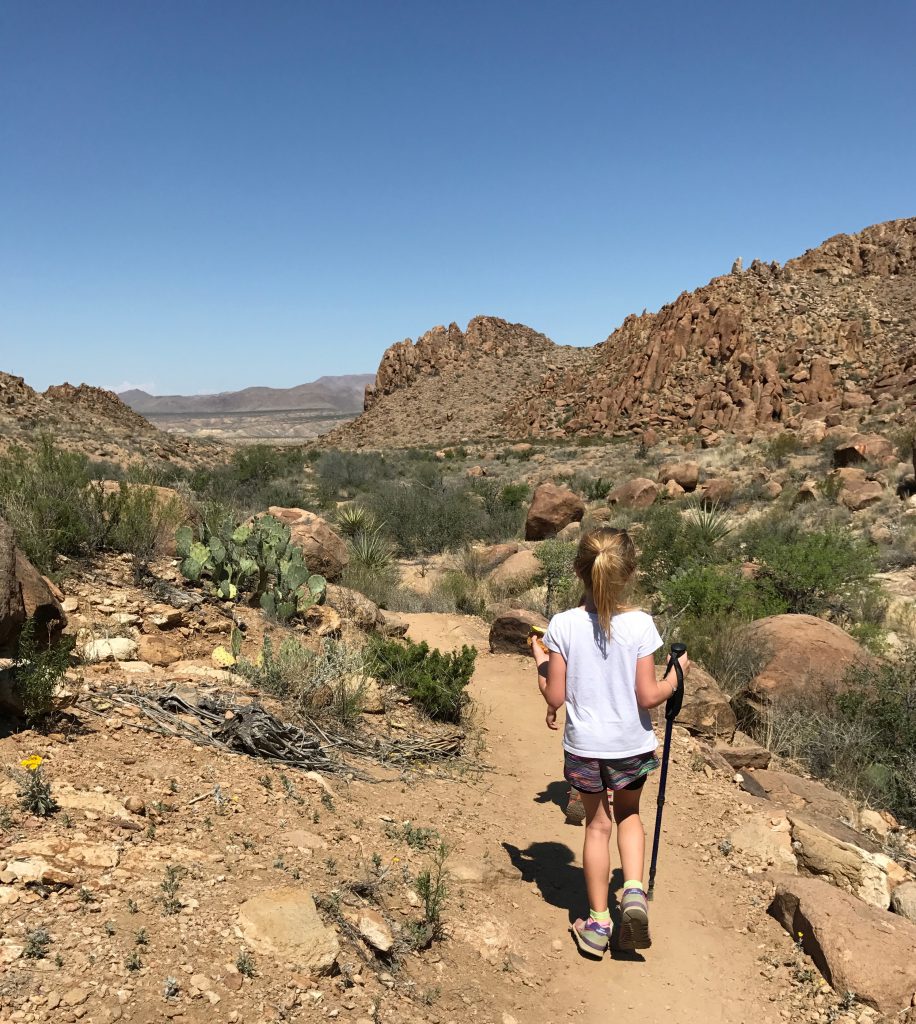 lastly, some pics of plant and wildlife.
we saw a ton of lizards, but they were fast little suckers and hard to get a picture of. especially with my not very quiet posse of admirers. but, i did get close enough to zoom in and crop this guy out.

some cacti.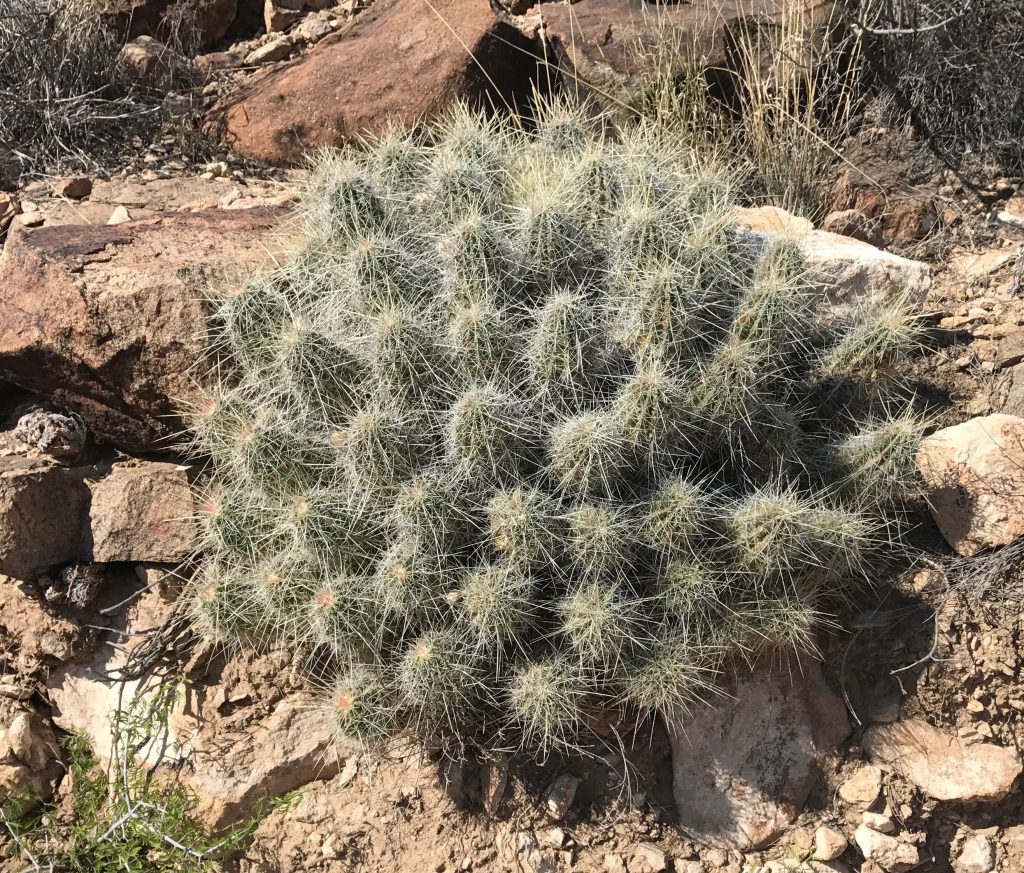 it's blooming season, so lots of them have pops of colorful flowers tucked inside their prickly spines.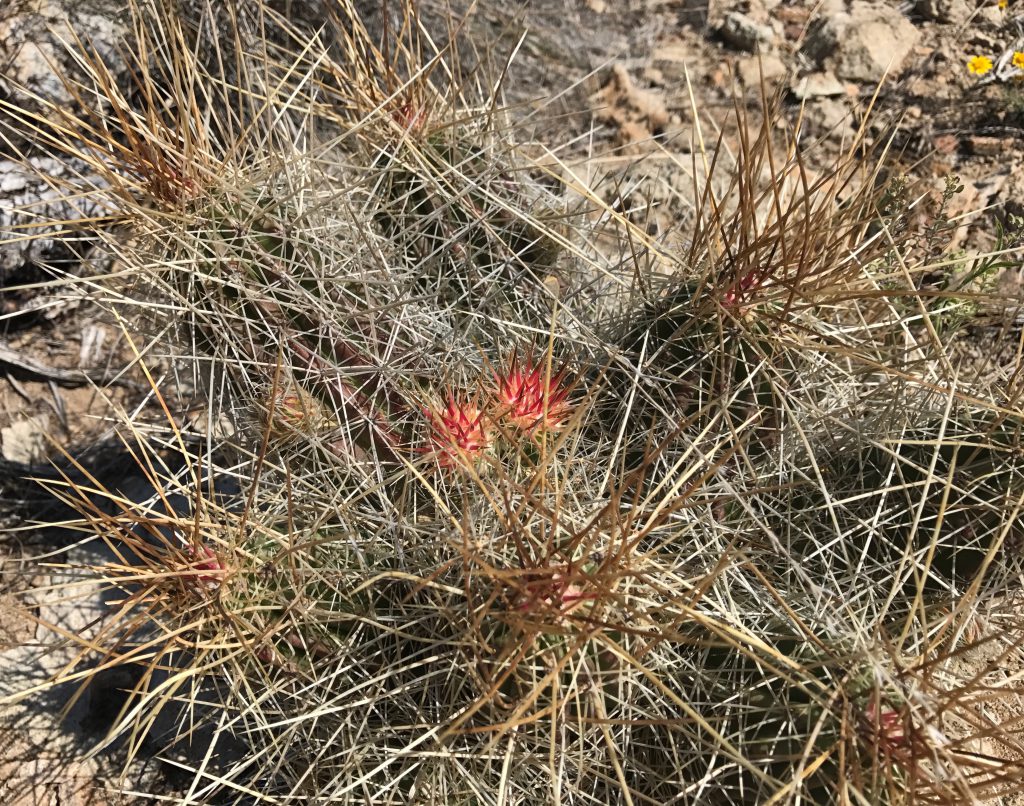 collage.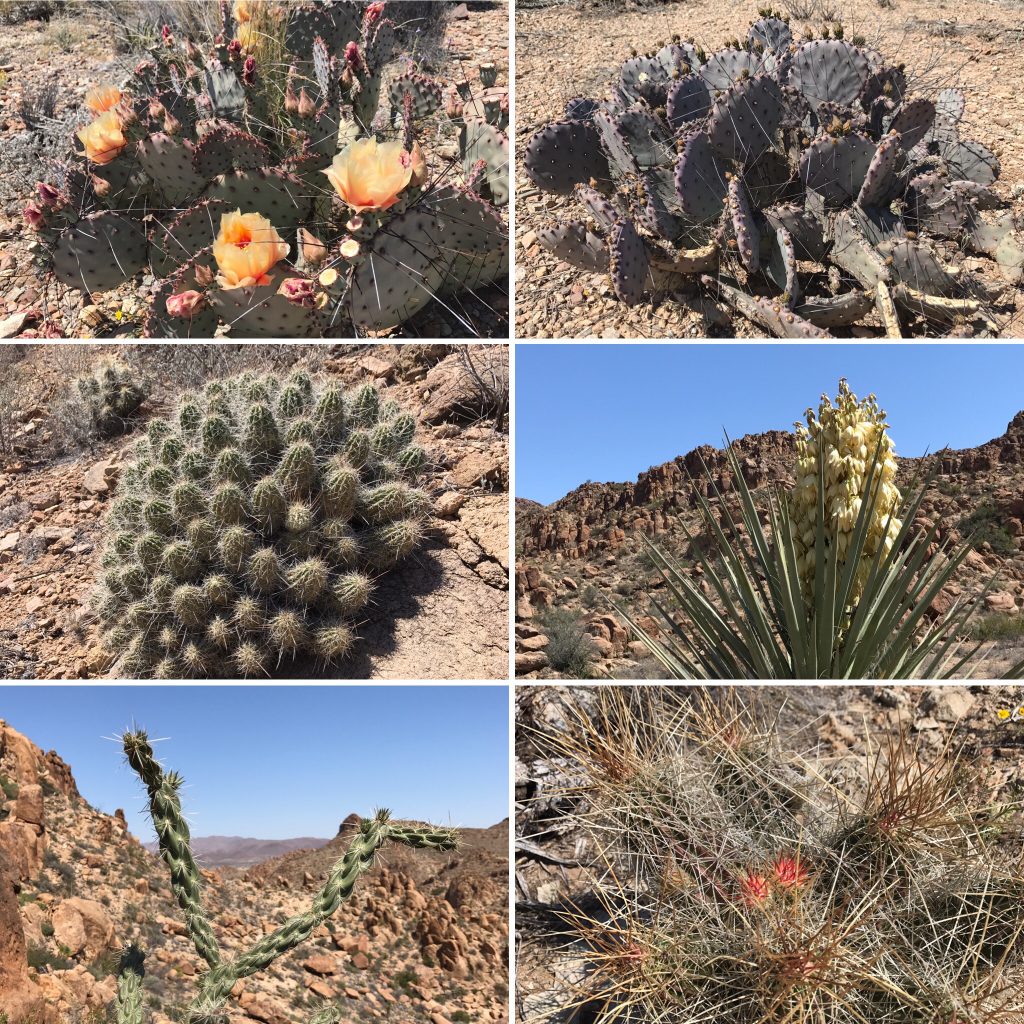 we were on our way home by 1:30 and spent the rest of the day hiding out inside our camper, with the ac cranked. in the afternoons and evenings, it struggles to keep up, but it's still better than the temps outside.
anyhow. that's our balanced rock, desert hike adventure. 🙂