on monday, after working on their junior ranger workbooks, the big kids and i went back over to white sands, so they could finish them up and get their badges.
while they wandered around and identified plants and their uses to early inhabitants of the area, i snapped a pic of the visitor center sign, with the cool old visitor center in the background.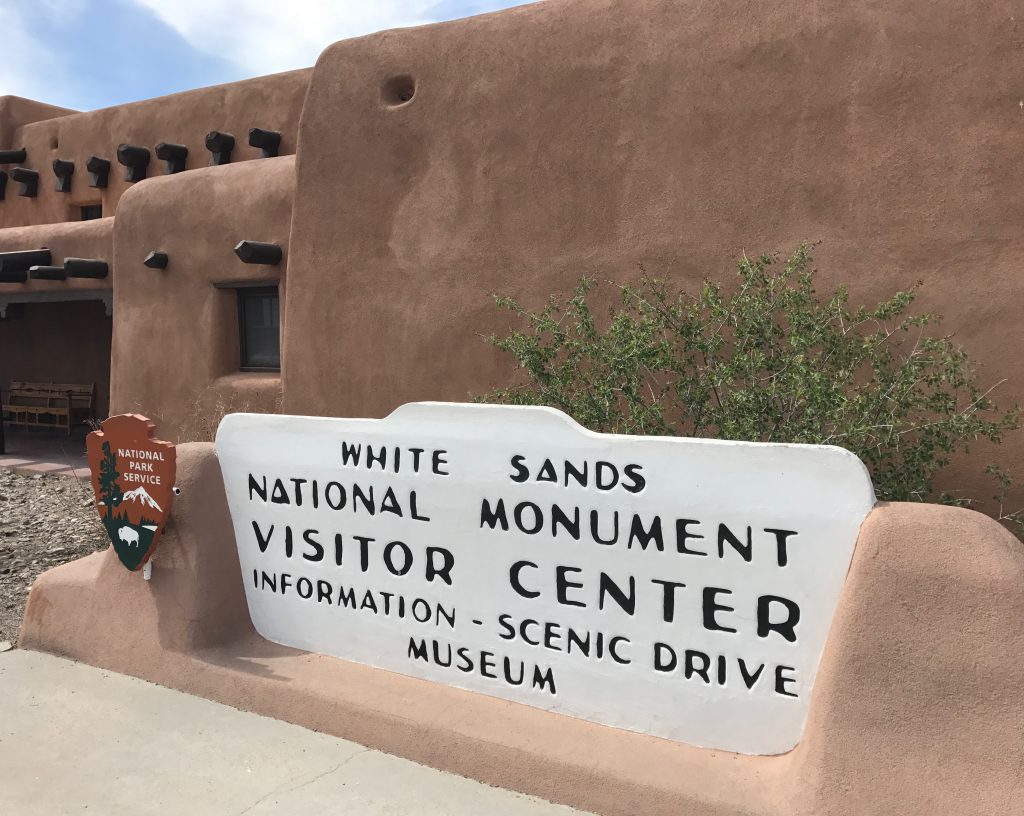 inside, we watched a little video about white sands, which was very interesting.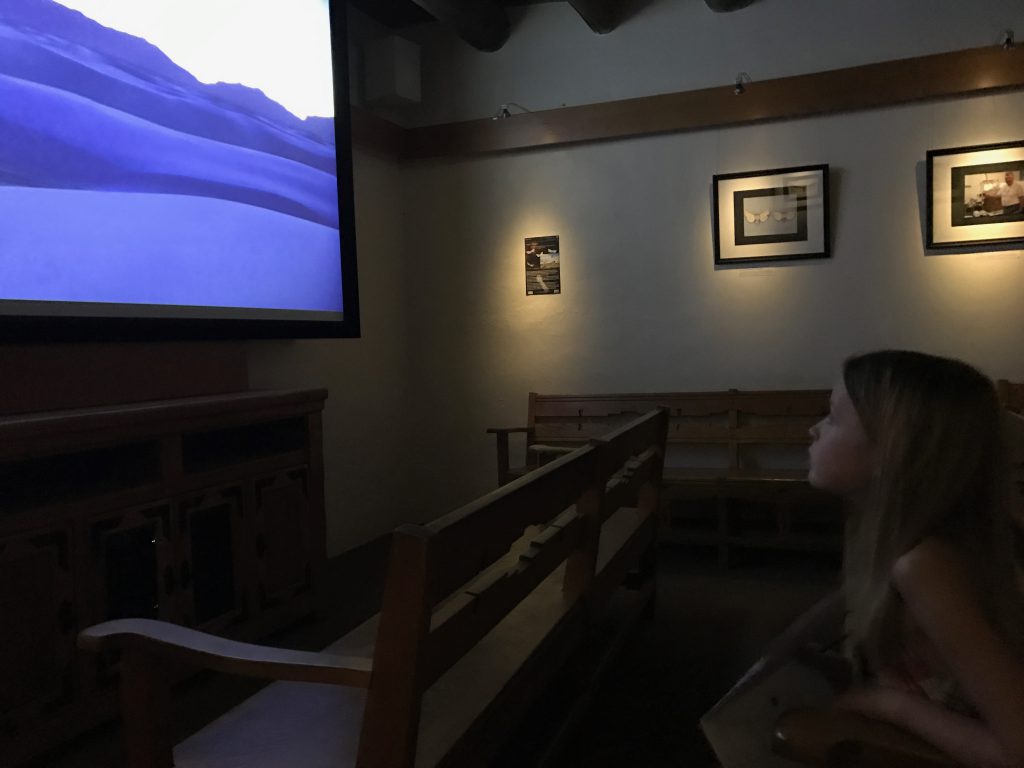 then, off to the gift shop, to check out some local artistry.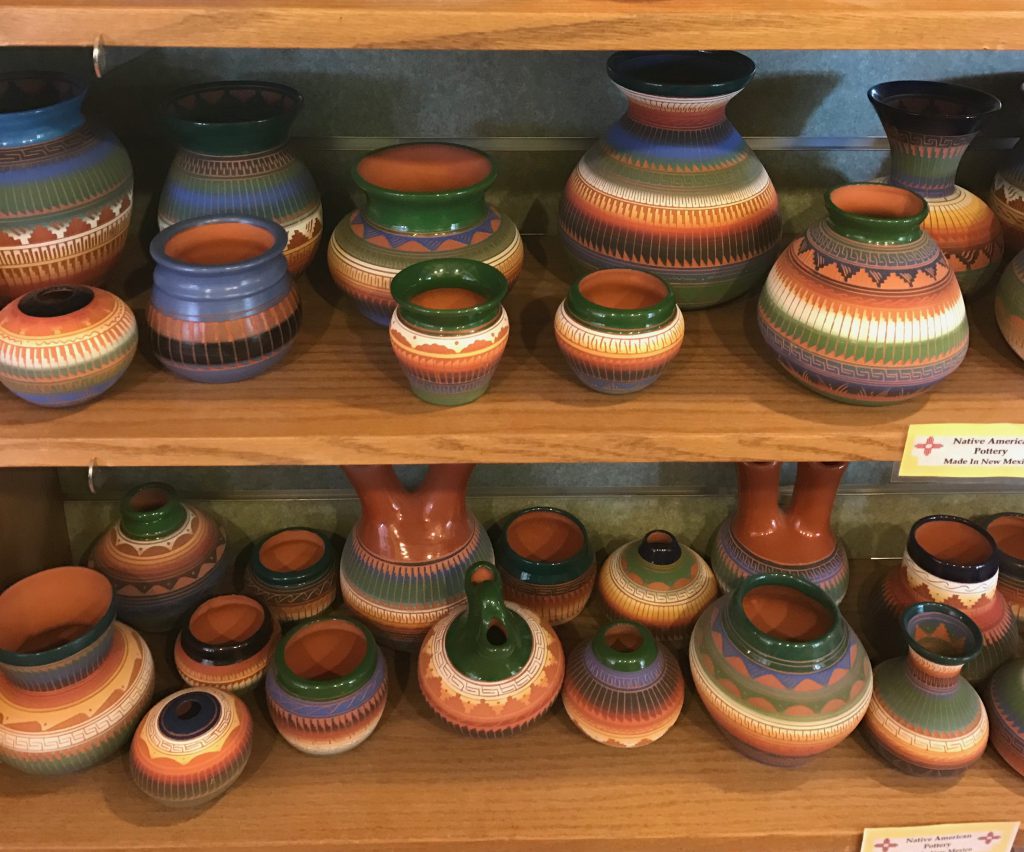 and to the courtyard to find something "interesting" or a fact that we didn't already know. we chose a blooming cactus for the something "interesting".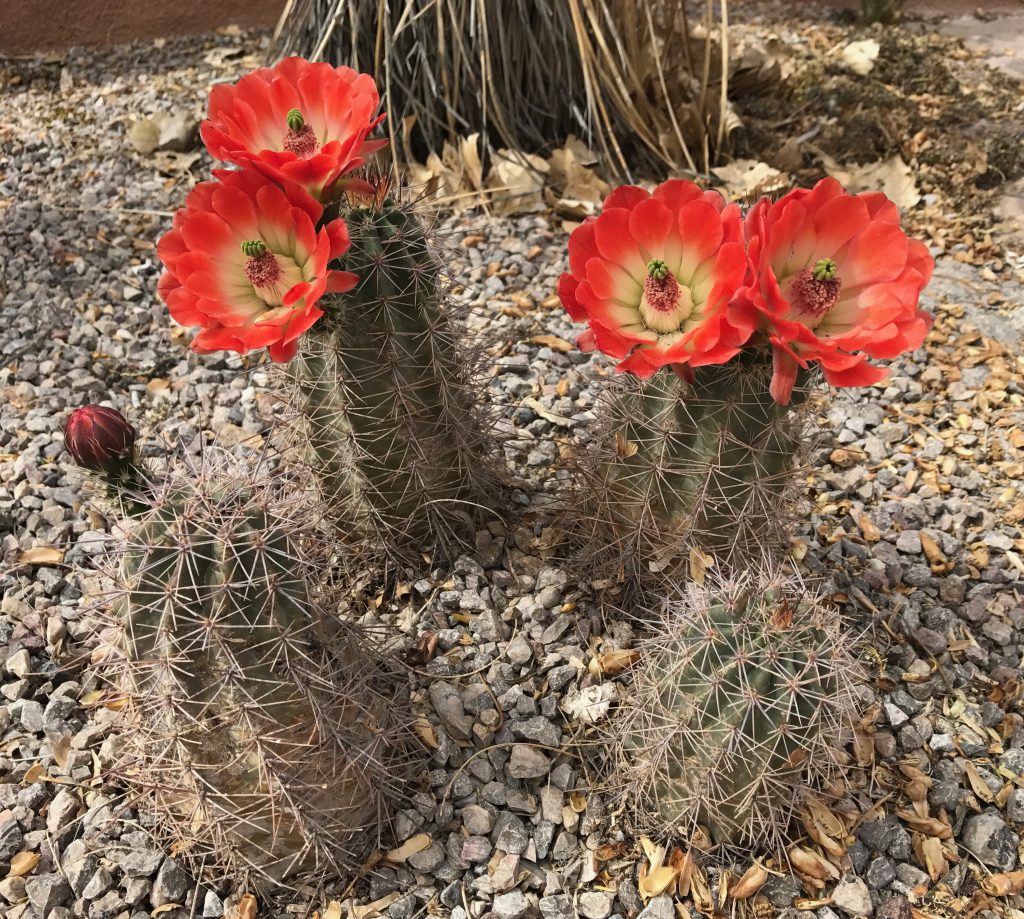 the kids put the finishing touches on their workbooks.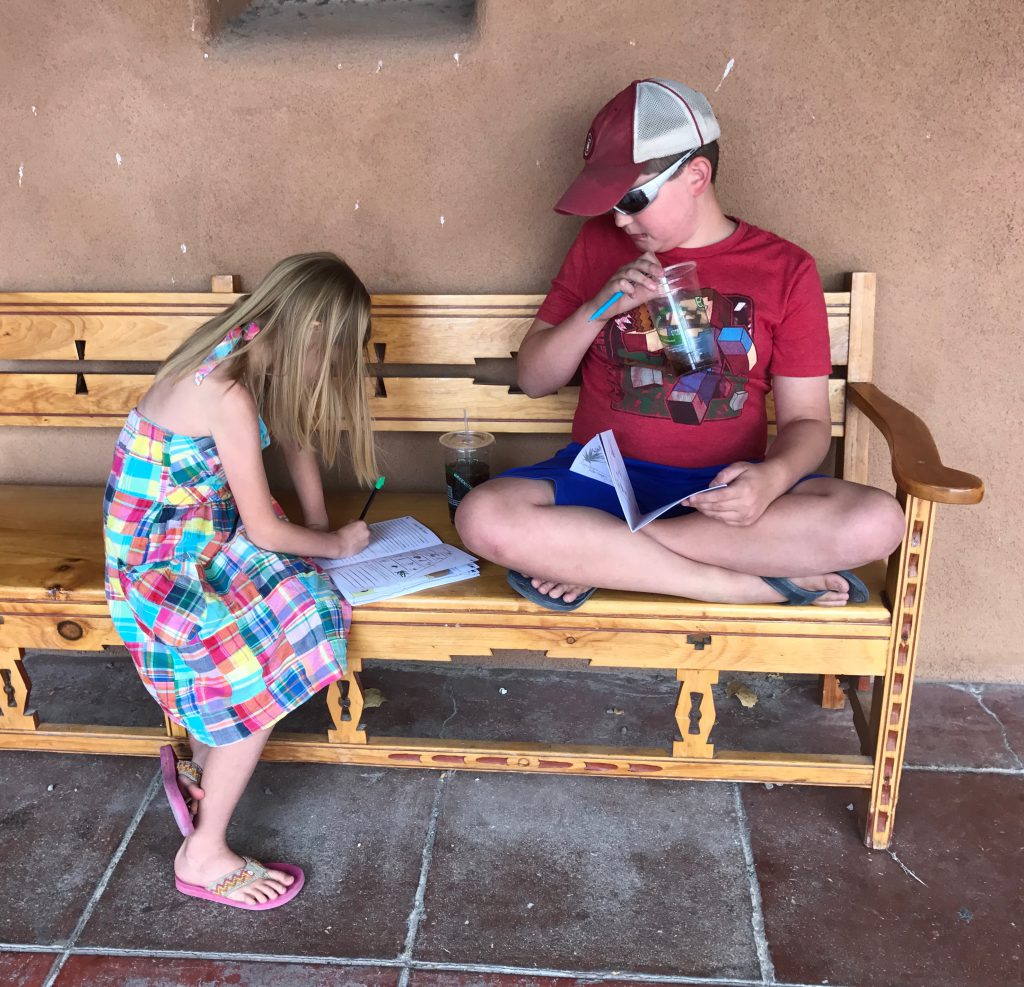 and then, they were official.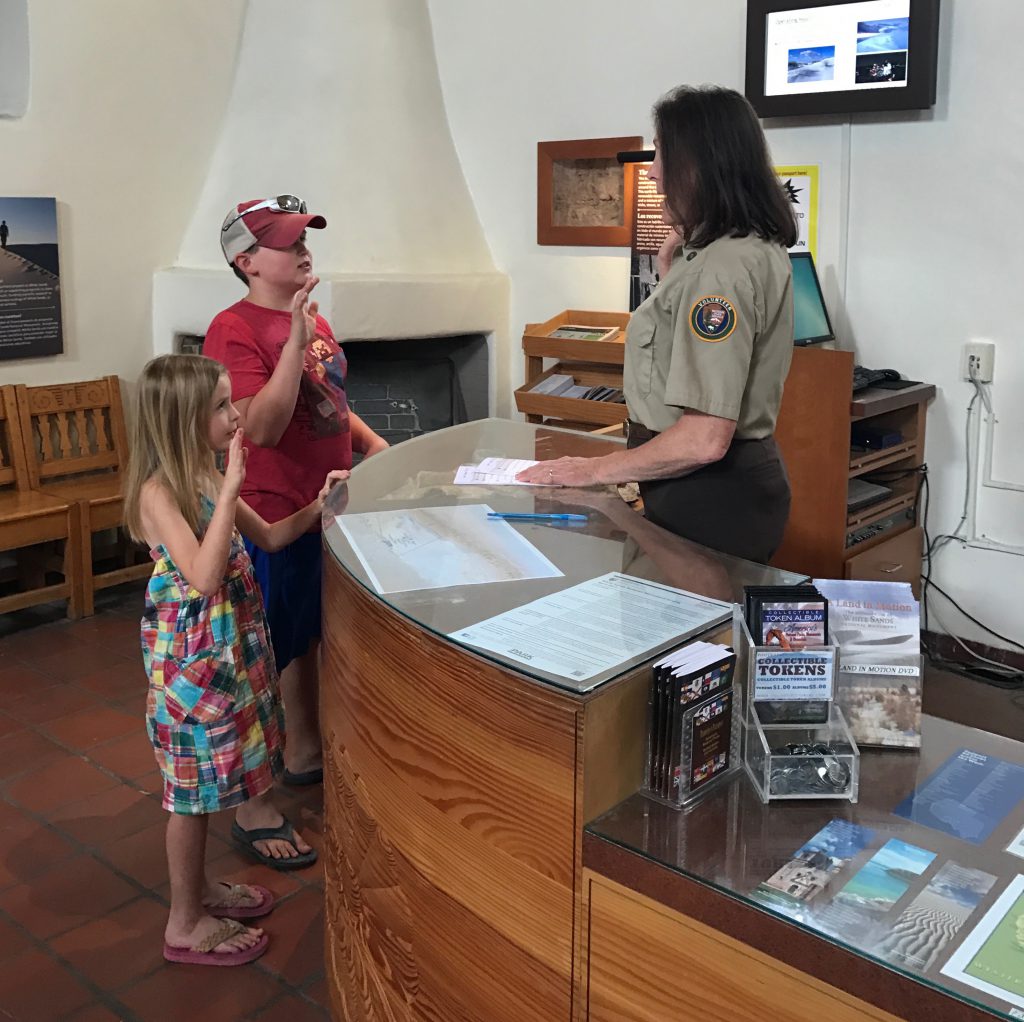 they got a 15% off one item from the visitor's center store, so they each picked out a stuffed animal. then, we made the executive decision to head into the dunes for a bit more sledding.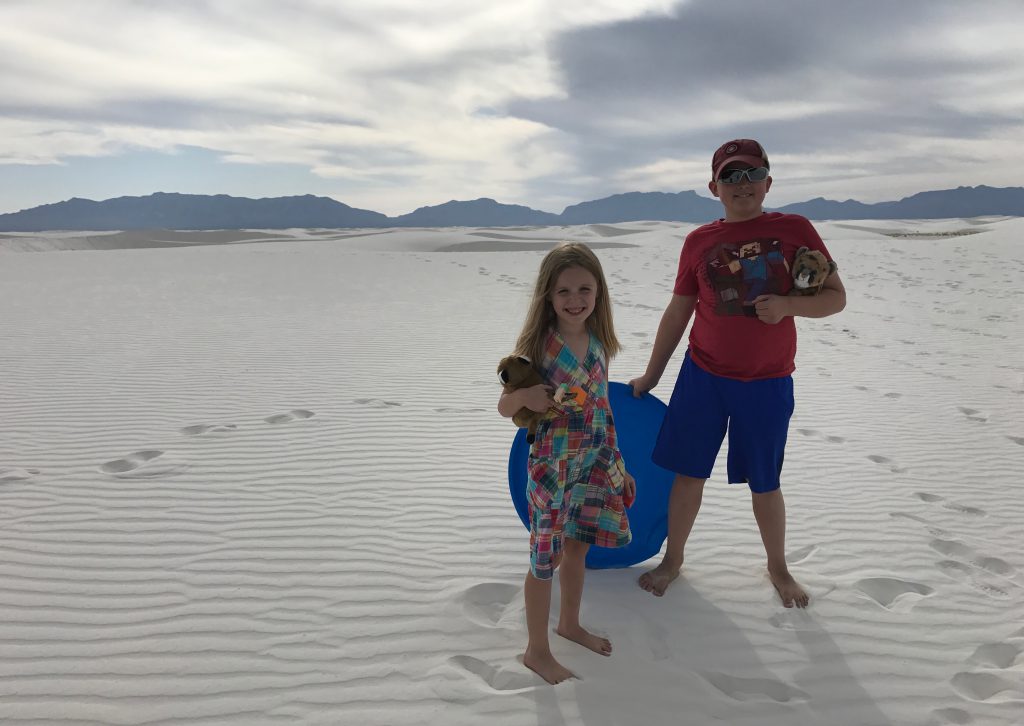 we think we found a steeper and taller hill this time.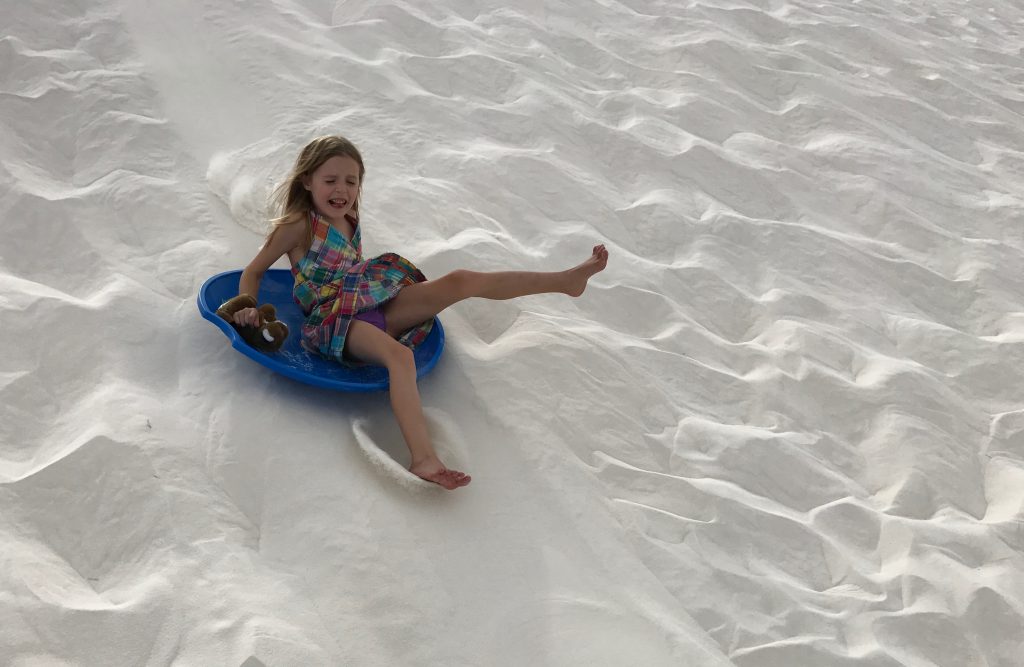 there was much more experimenting with technique.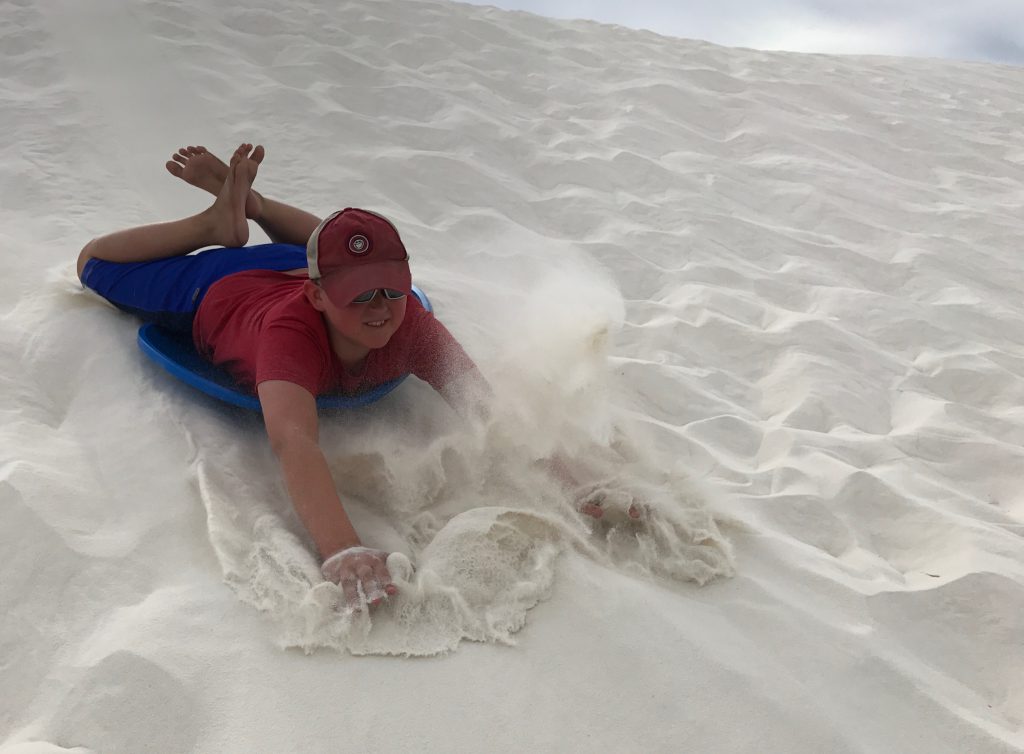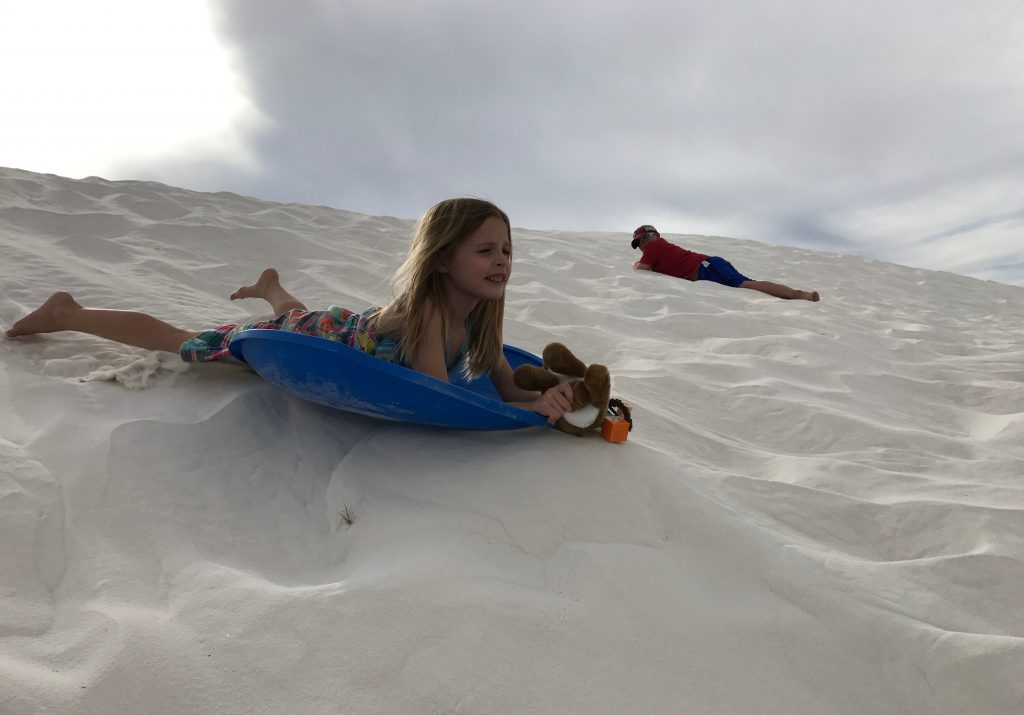 and the new stuffed animals went along for each ride.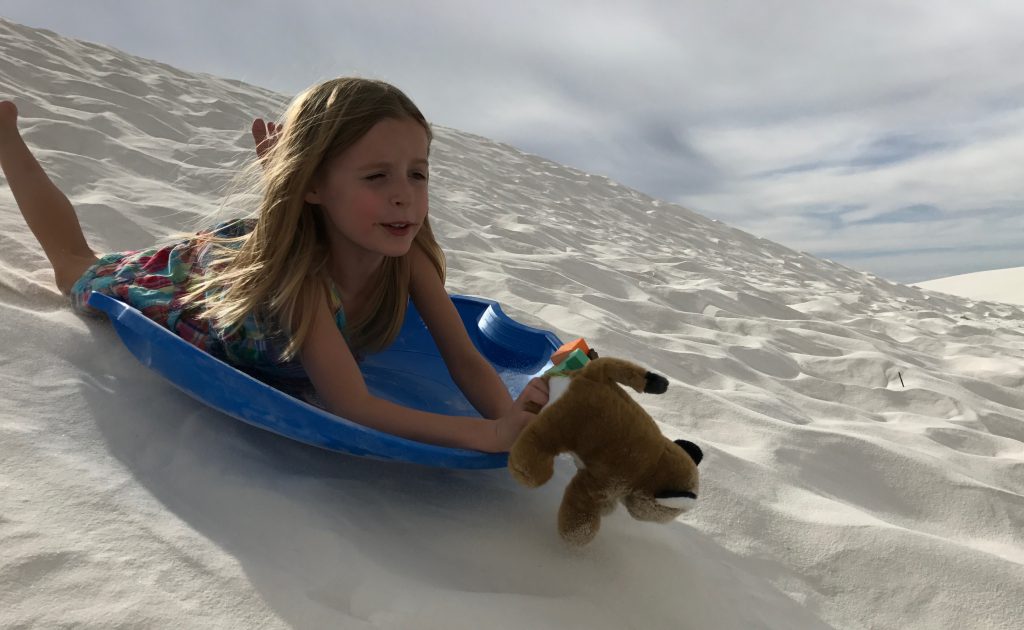 the backlighting of the sun made for some cool shots of the kids at the top of the hill, while i rested at the bottom.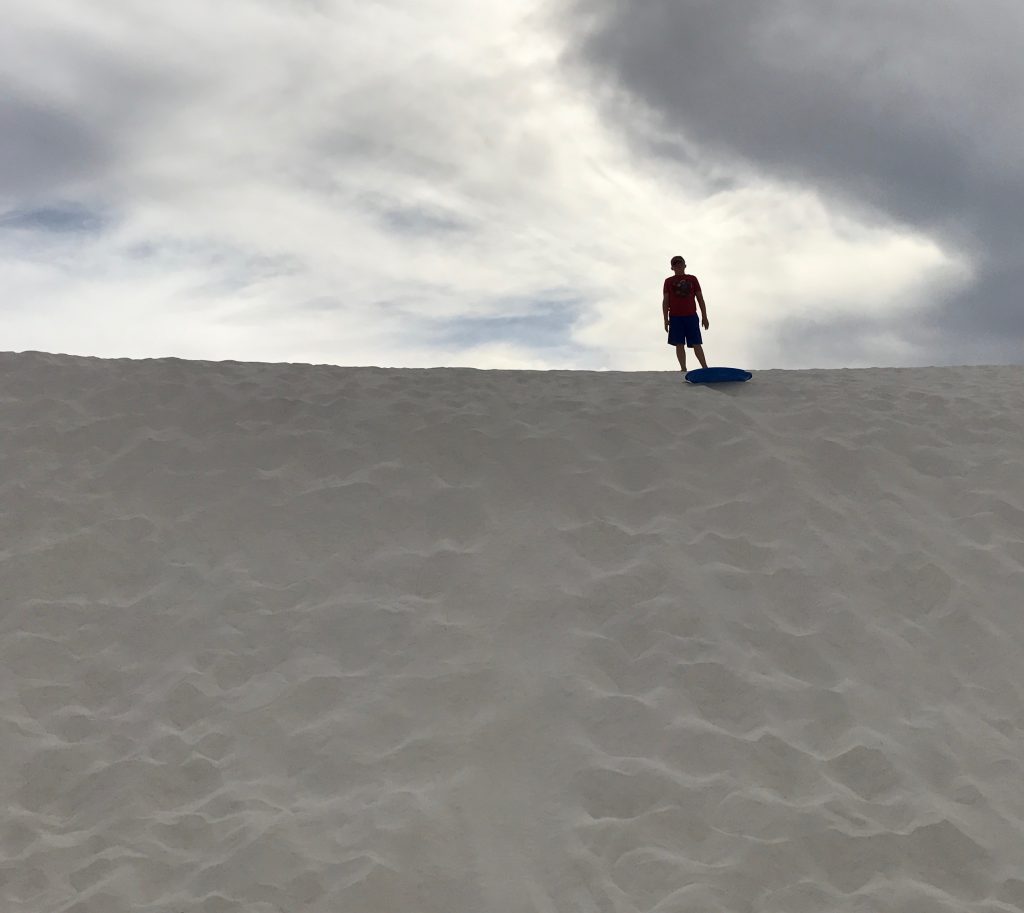 tiny anna.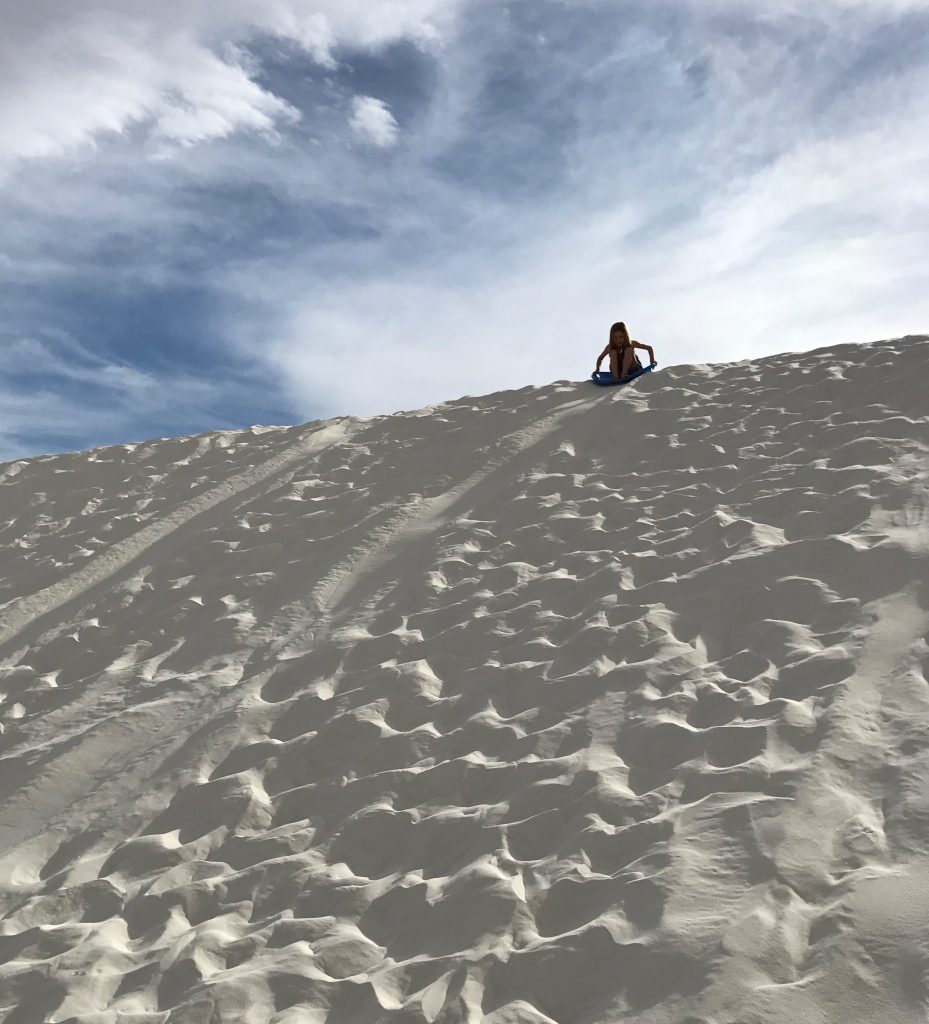 at the top of the hill, i didn't have to stroll too far to find untouched ripples in the sand.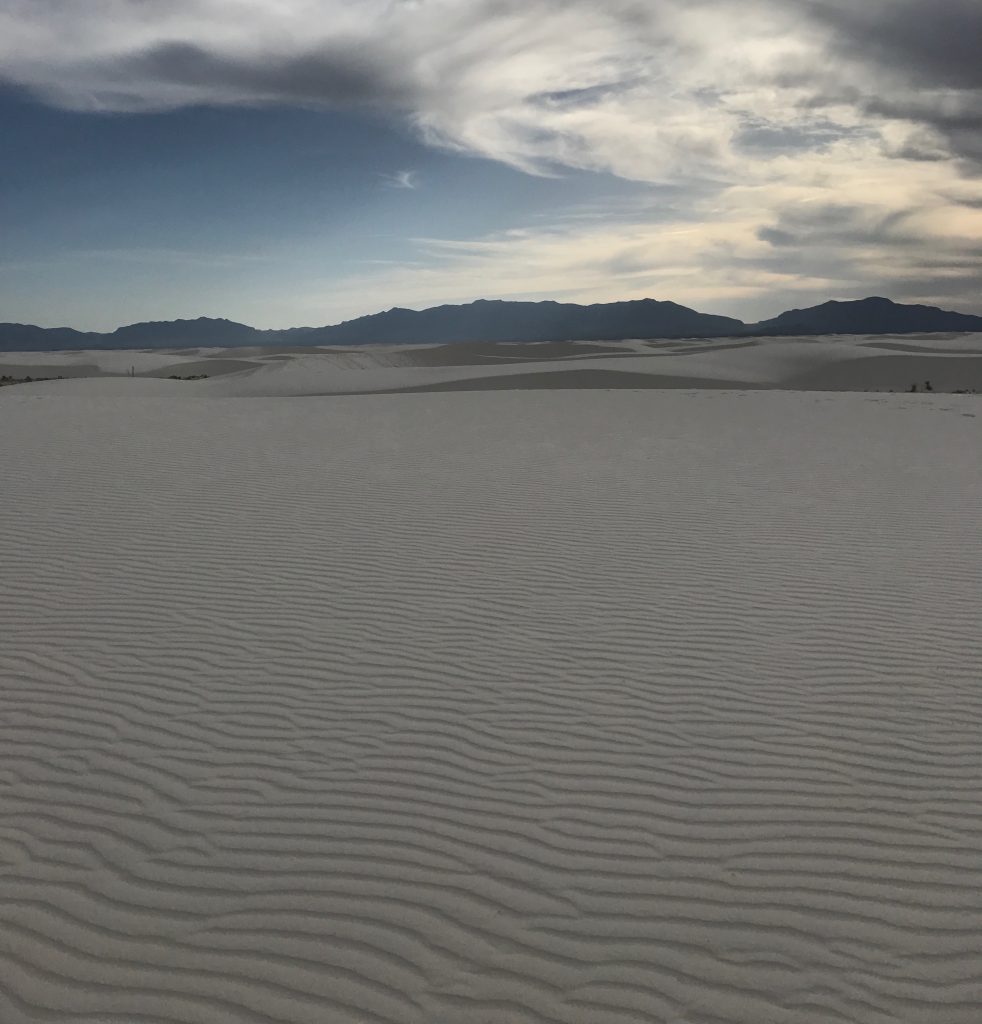 more sledding with ike.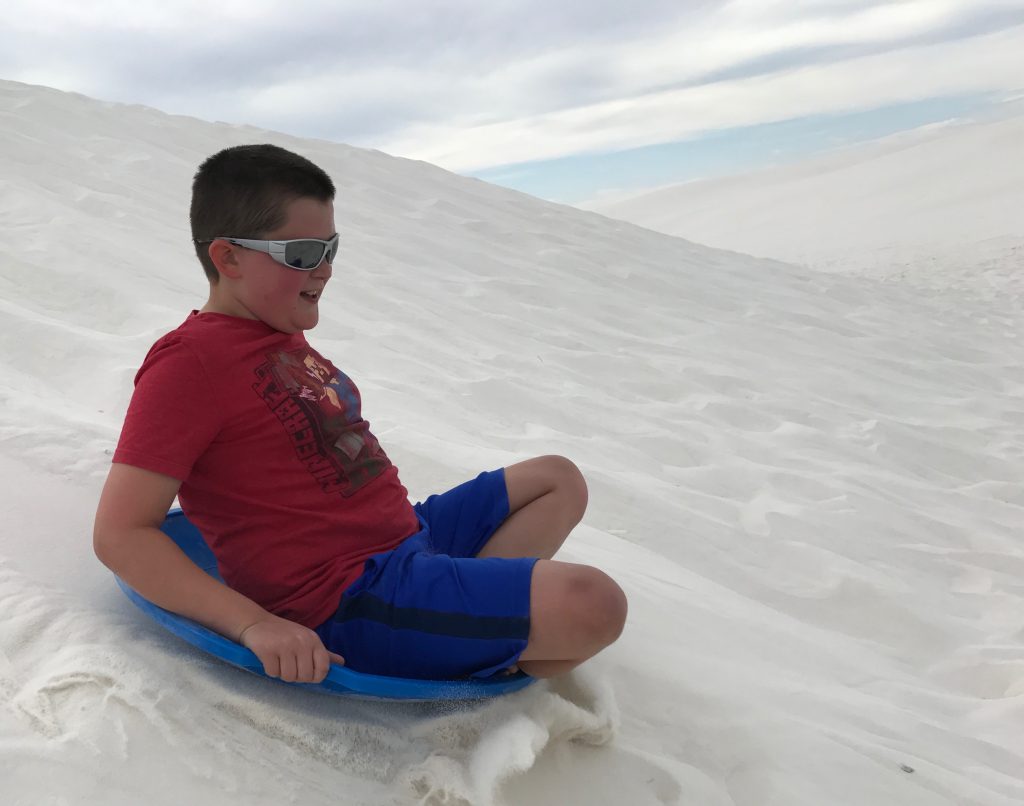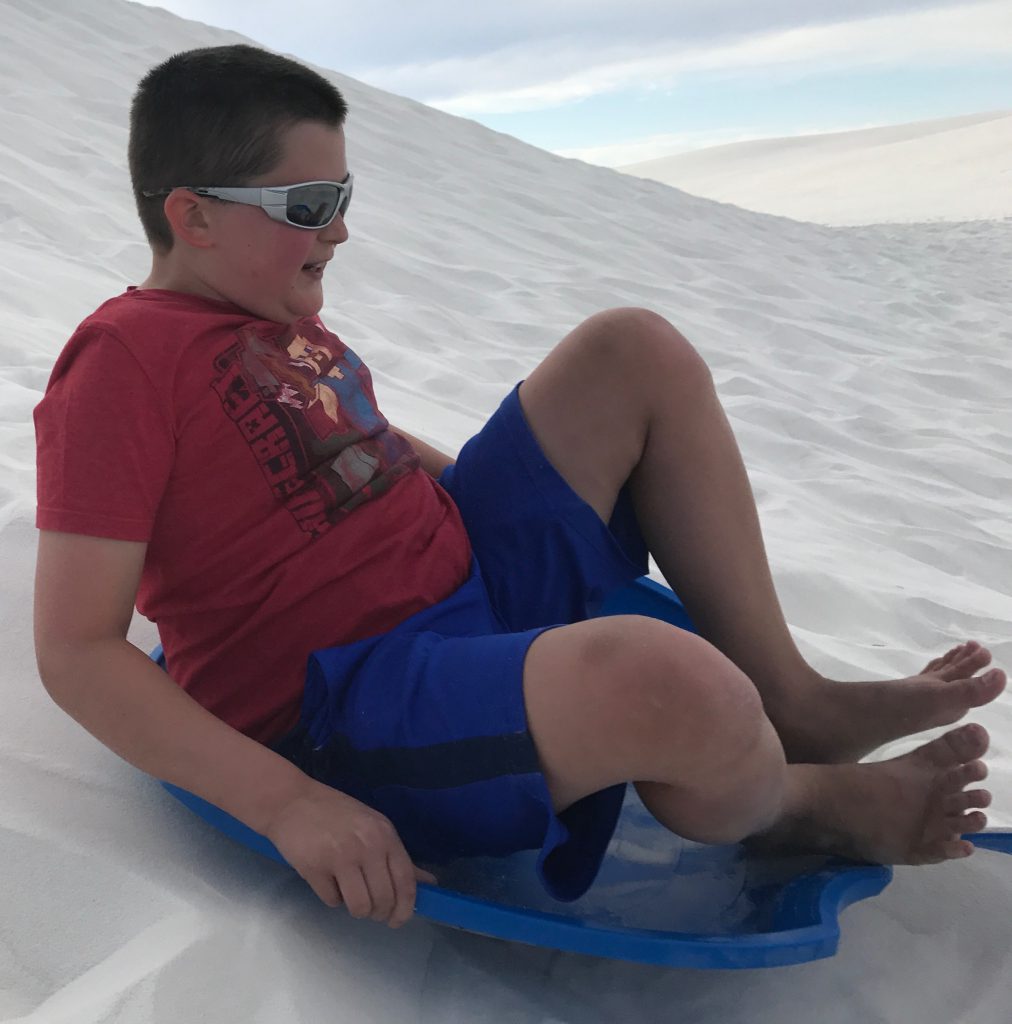 as the sun started to set, the backlighting became more dramatic.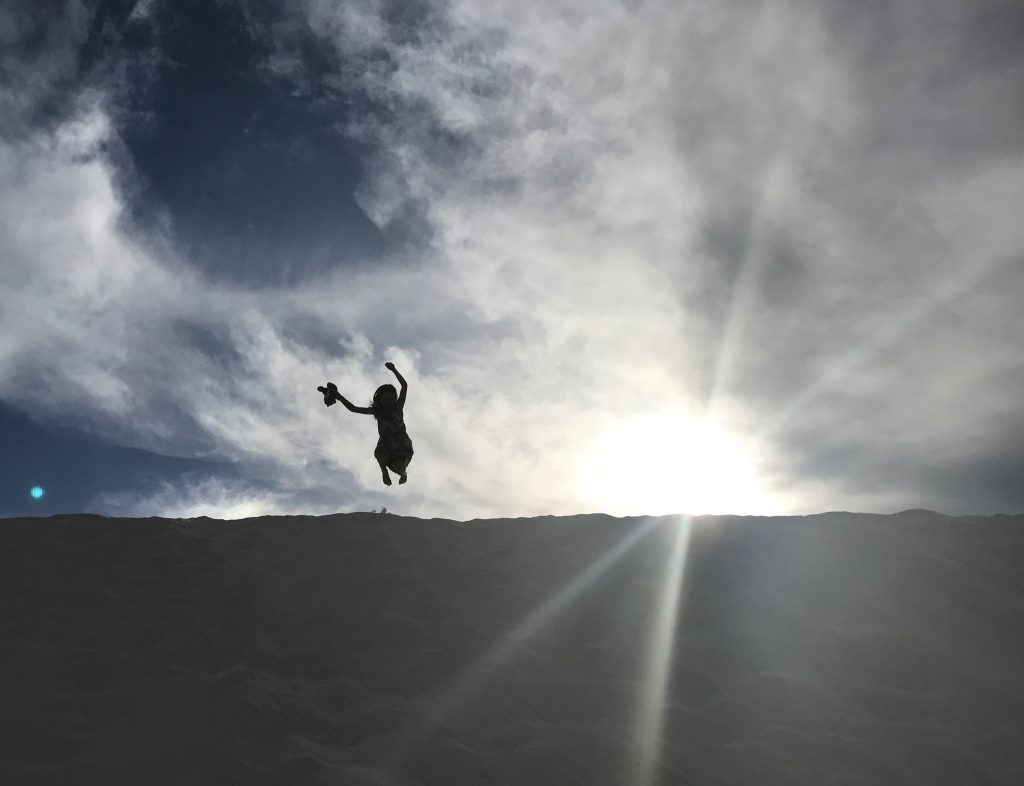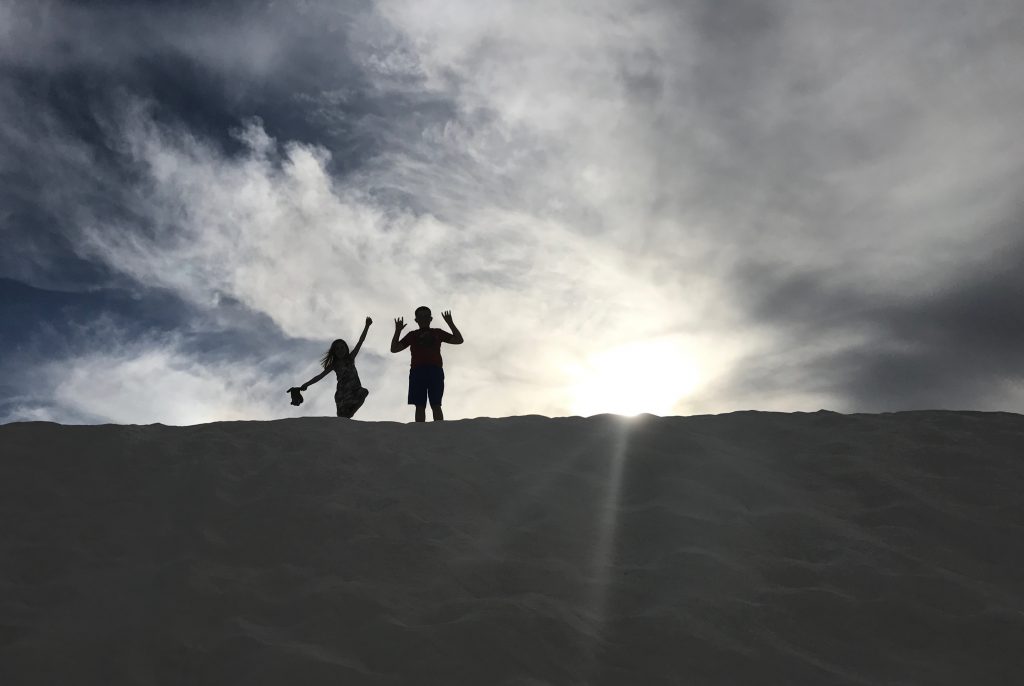 we found this beetle wandering around. we traced his tracks and he had been up and down and all over our dune.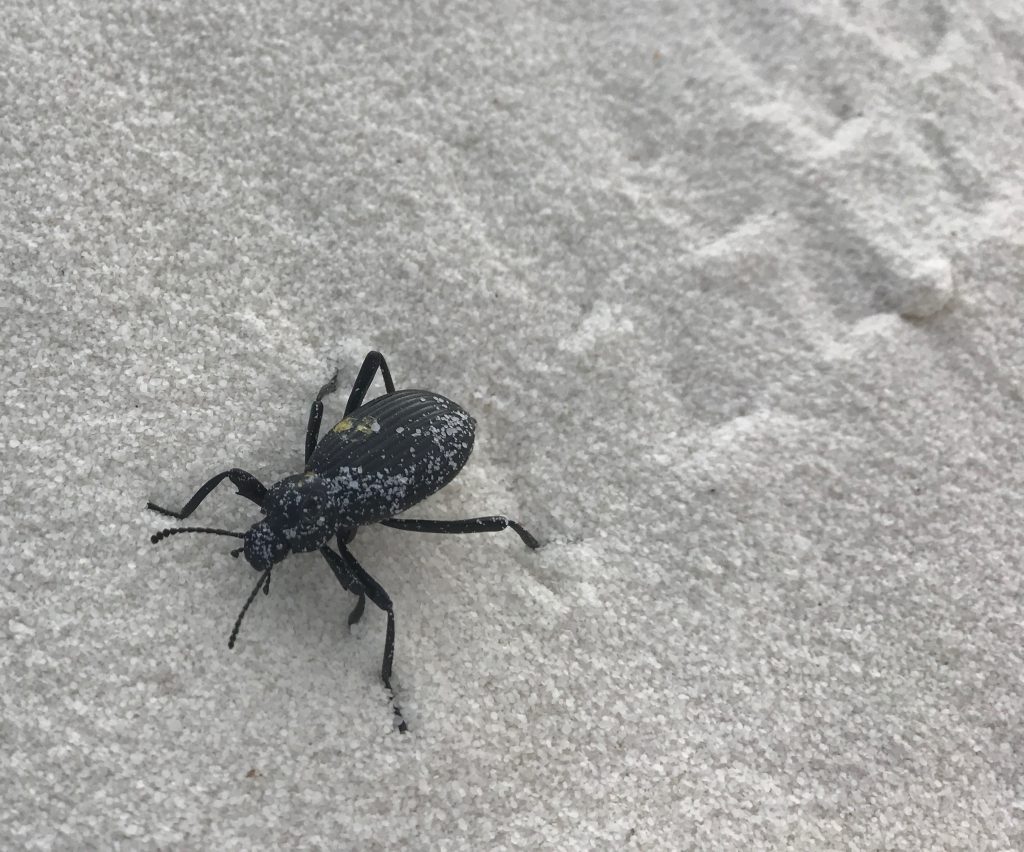 anna discovered her dress could hold a lot more sand than her hands.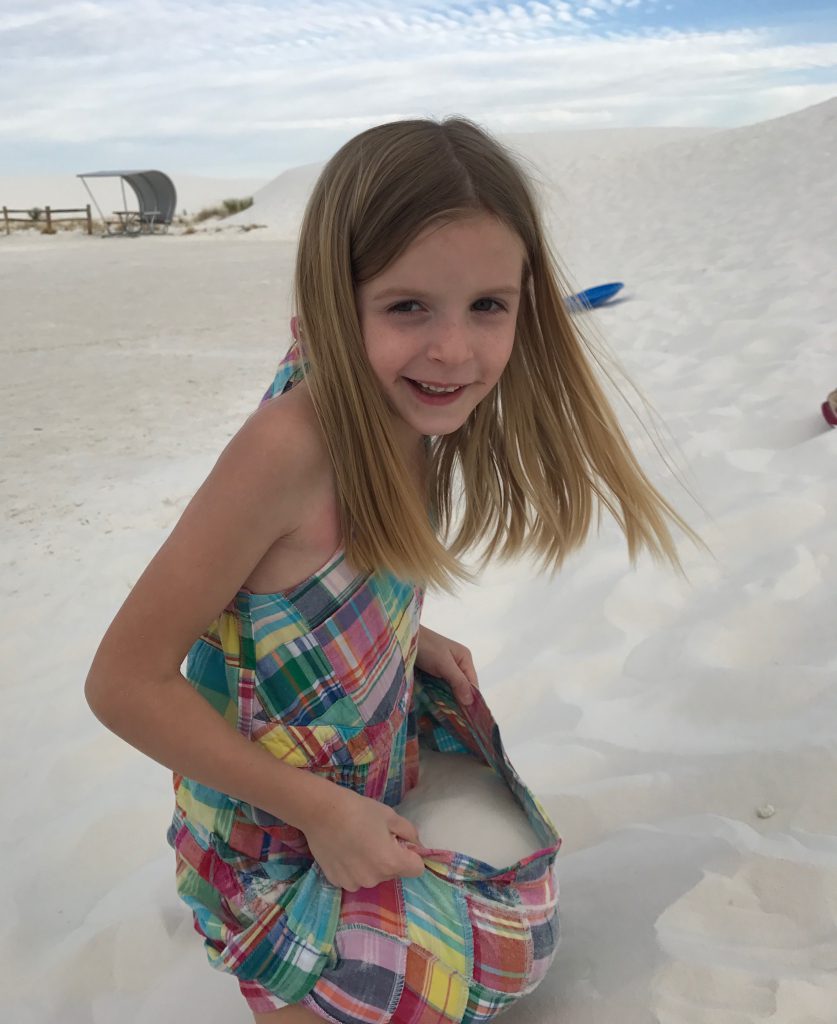 then, there was burying.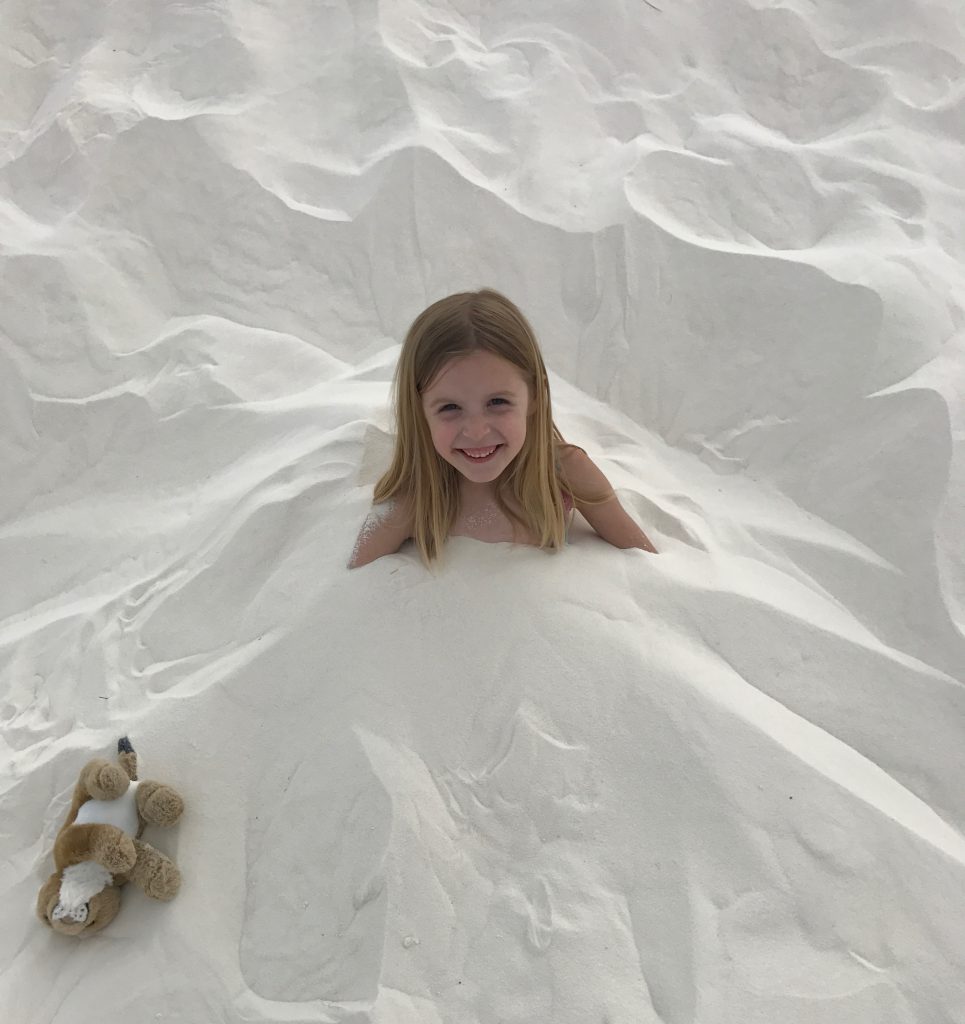 i had been trying to talk the kids into going on the "sunset stroll" ranger led walk, but they were not interested. but, they sledded until it was almost sunset, so i convinced them to stick it out a bit longer, and made my way to a more desolate spot, untouched by recent humans, with perfect ripples.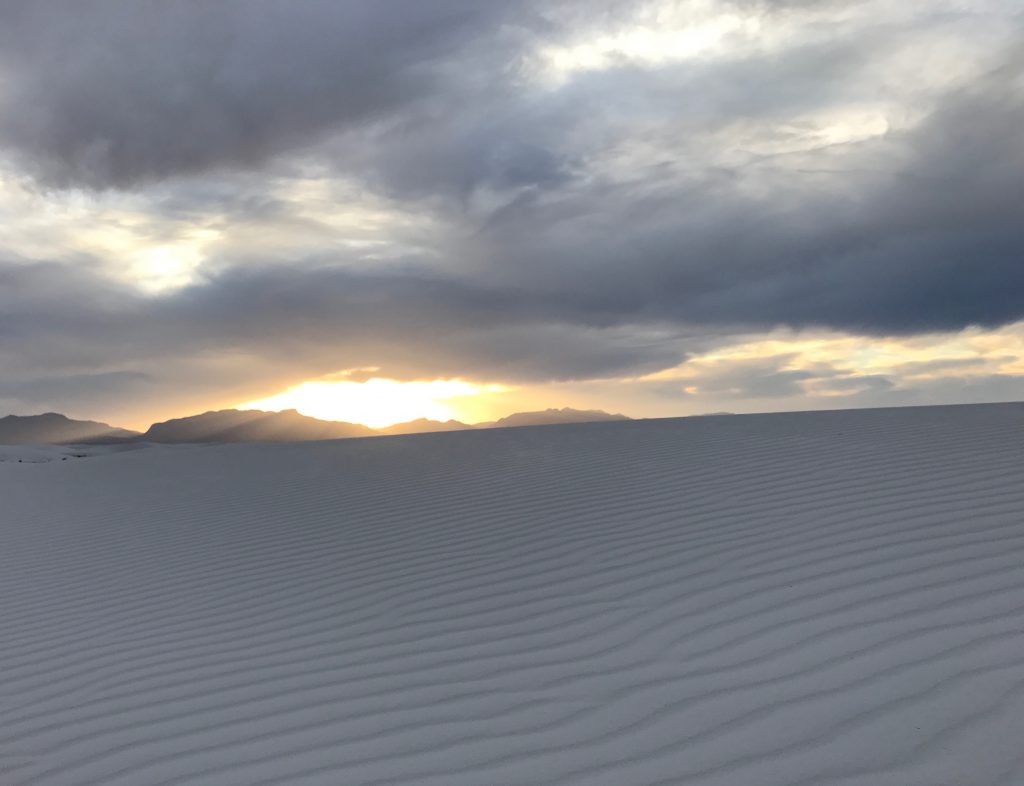 i drew a line so they would stay out of my footprint-free zone and snapped away.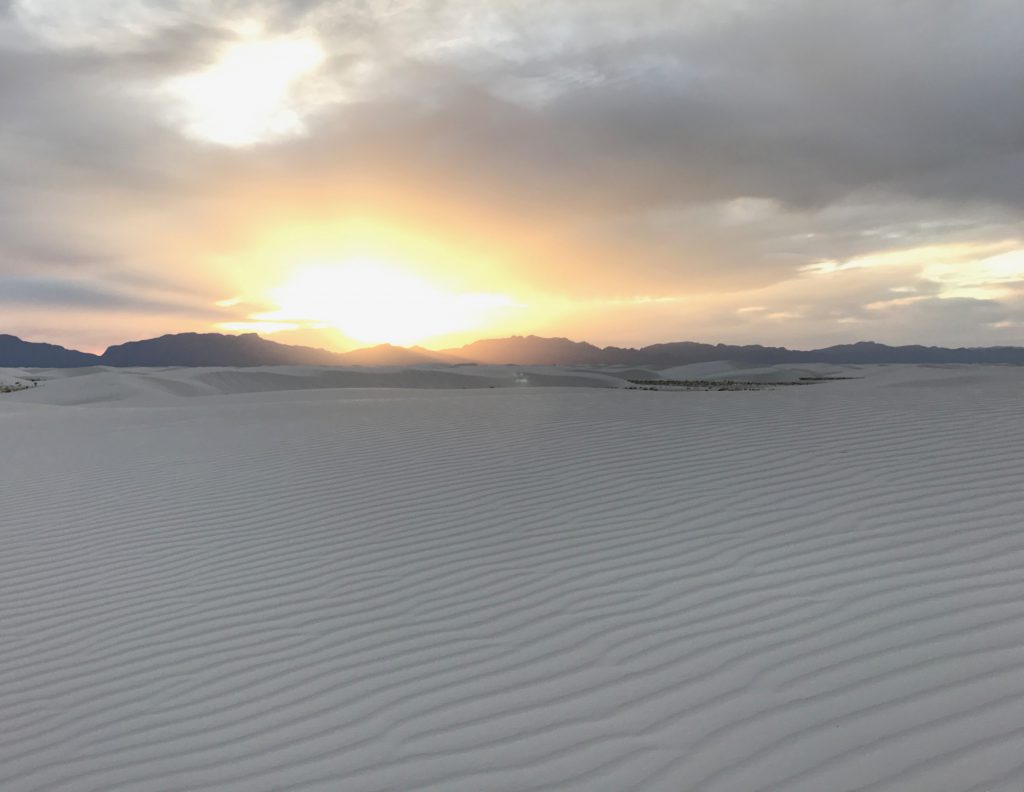 seriously. it looks so peaceful, but behind me there are two kids, frolicking and mocking me for nagging them to stay out of my ripples.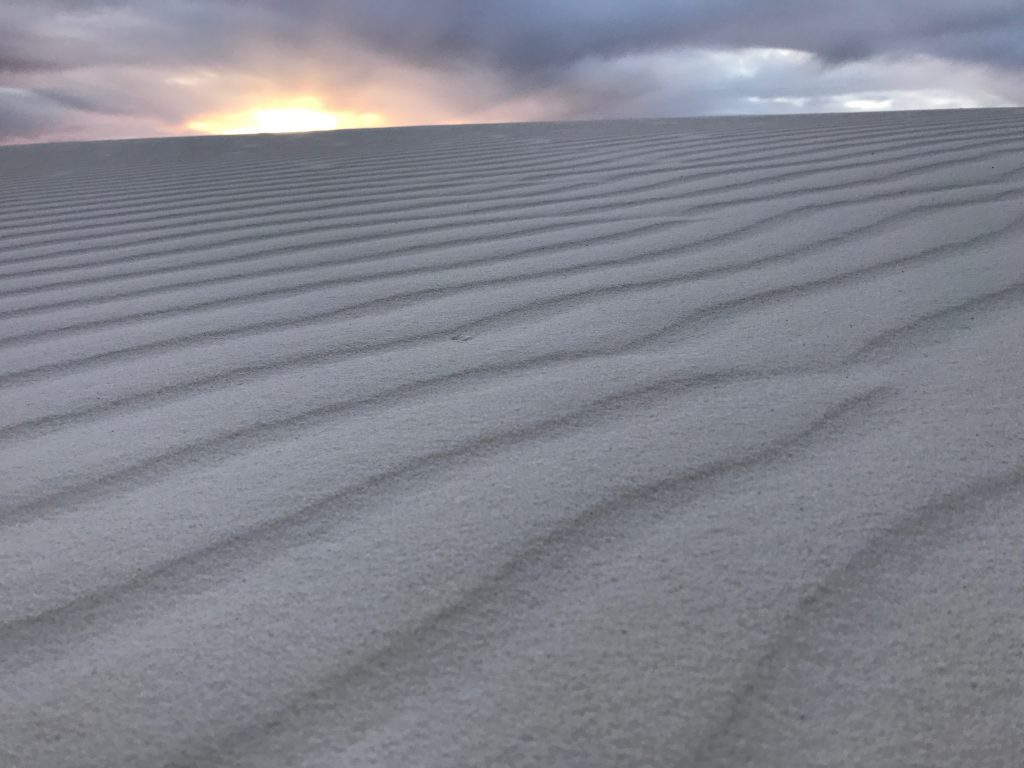 more sunset.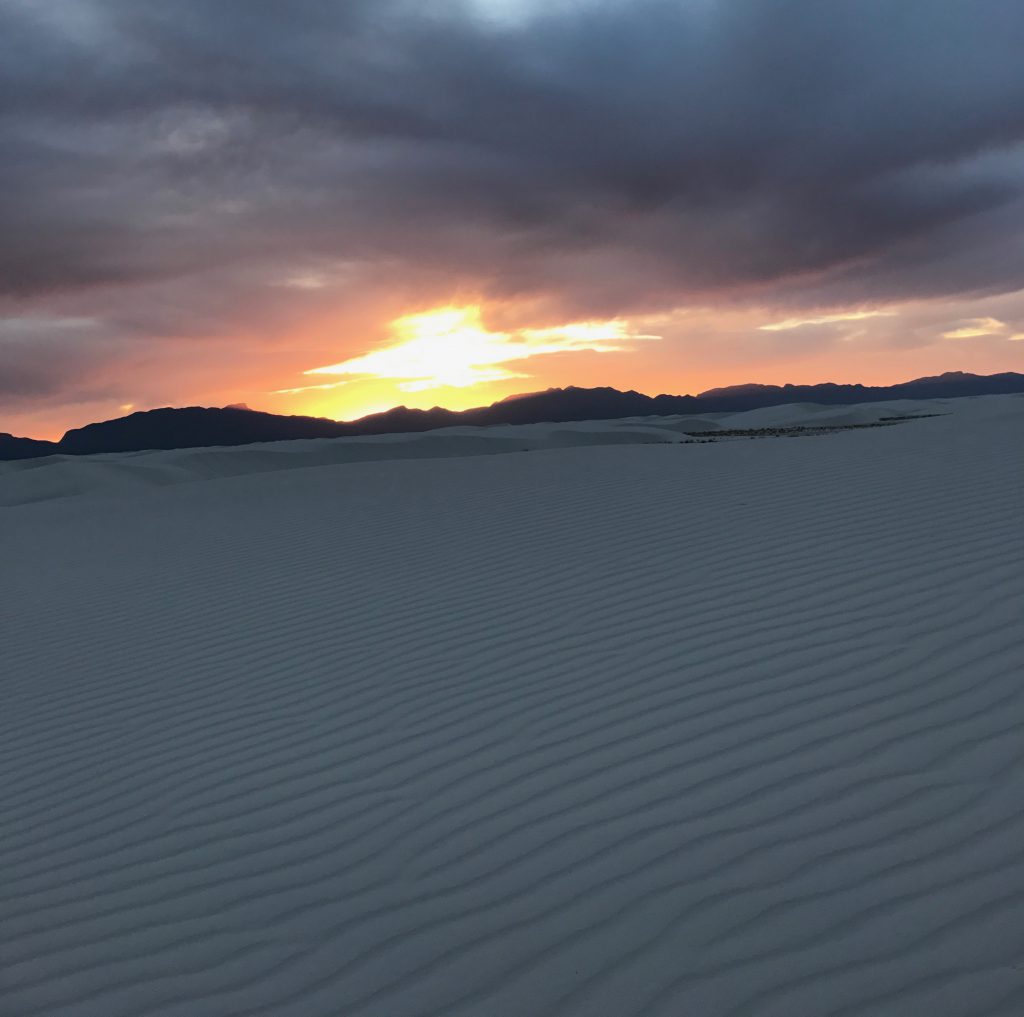 the annababy + sunset.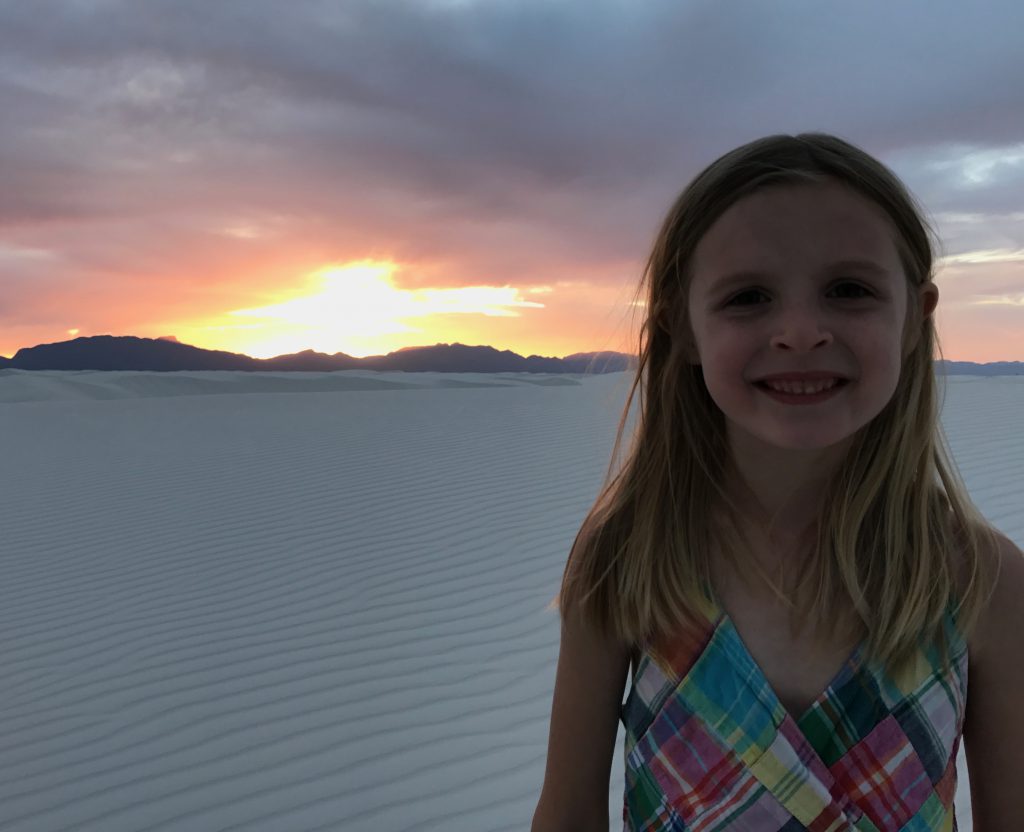 more sunset.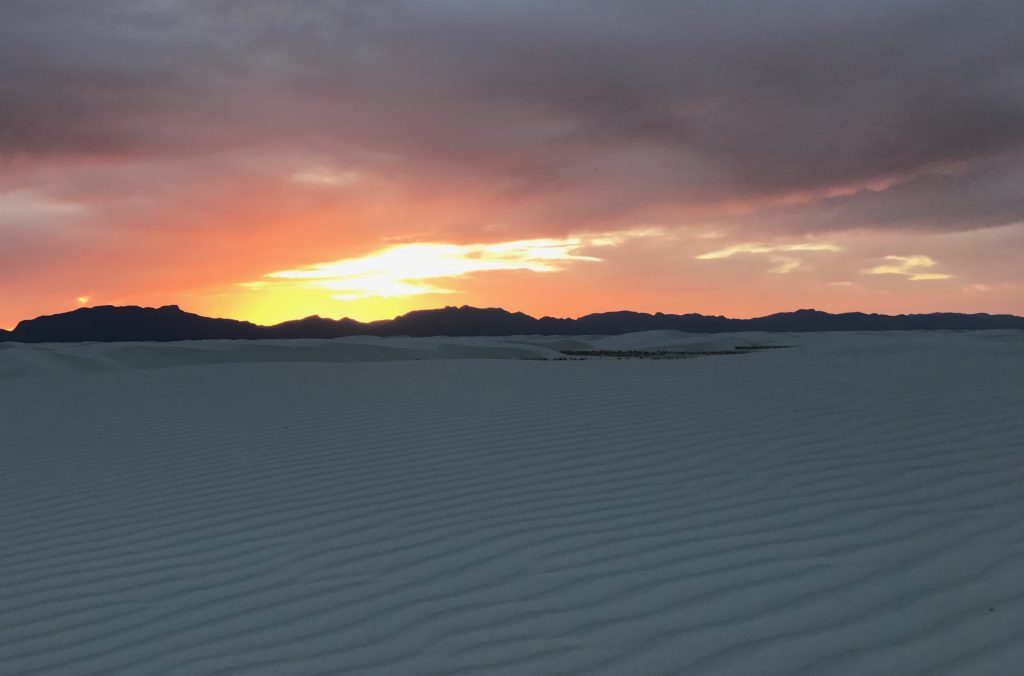 finally, i let them contaminate my perfect ripples and took a parting shot of lidkids plus post sunset sky pic.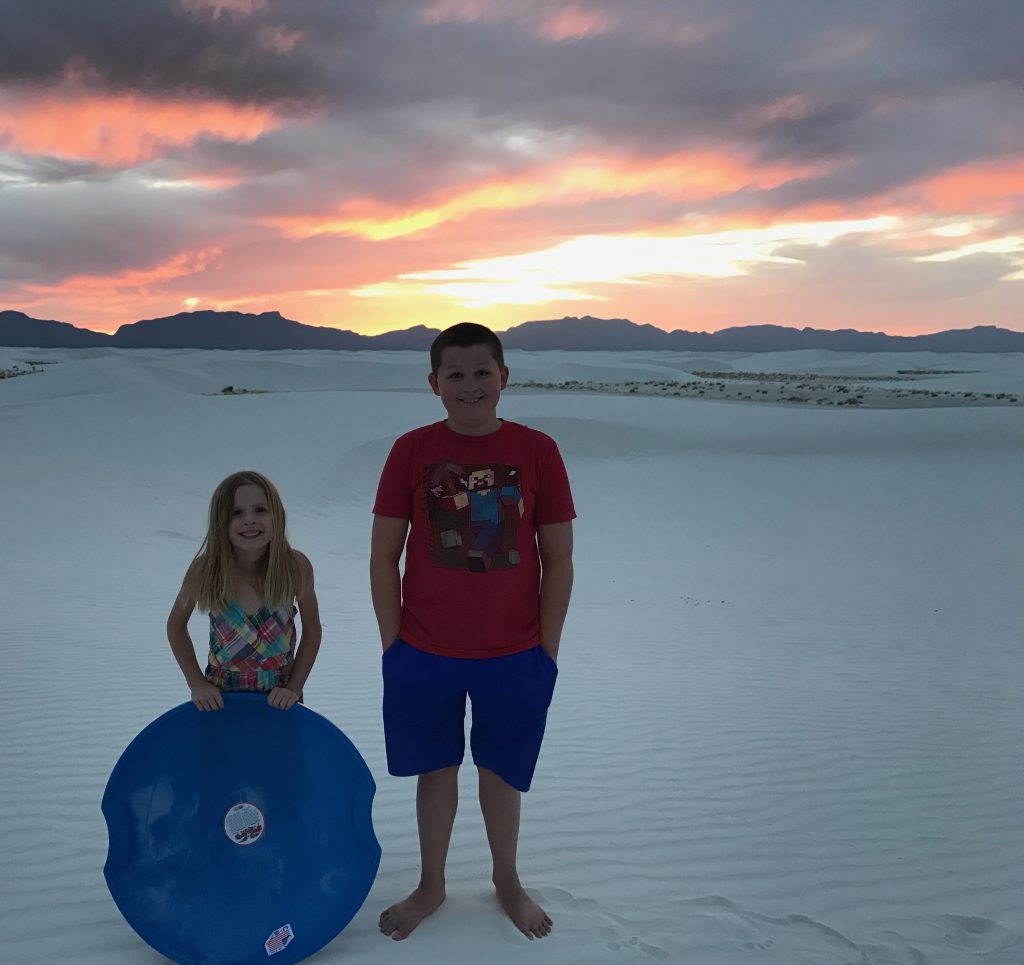 after sledding a bit more, we packed up and started to drive out. on our way, we saw the sunset stroll folks returning from their stroll, so i was glad we didn't attempt it, since it started an hour before the sunset and i can't picture my kids being down with a 1.5+ hour tour to look at the sky.
when we got home, and changed out of our sandy clothes, anna discovered she had about a cup of sand in her dress pockets. so we baggied it up as an accidental souvenir, and totally broke the rule of "don't take anything, except for photos". oops.