due to being either pretty busy or lacking internet for the last few weeks, i have fallen quite behind in my blogging. but never fear, a flurry of blog posts is on the horizon.
firstly. our trip to capulin volcano a couple of weeks ago. we were staying at a state park, in raton, where we had no cell or internet. there was very little to do in the area, except for this inactive volcano nearby.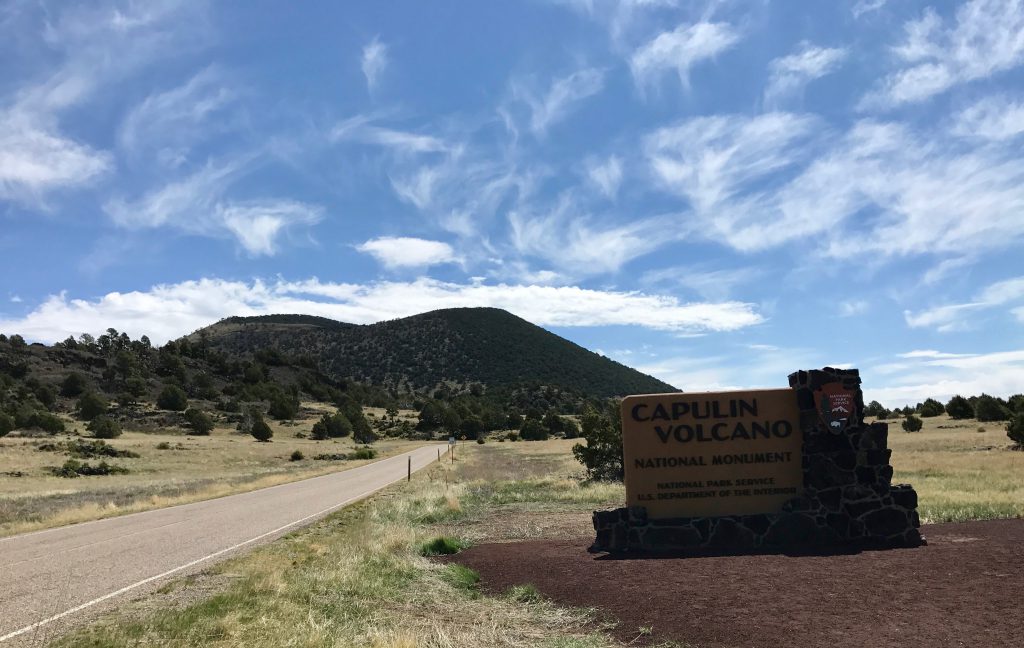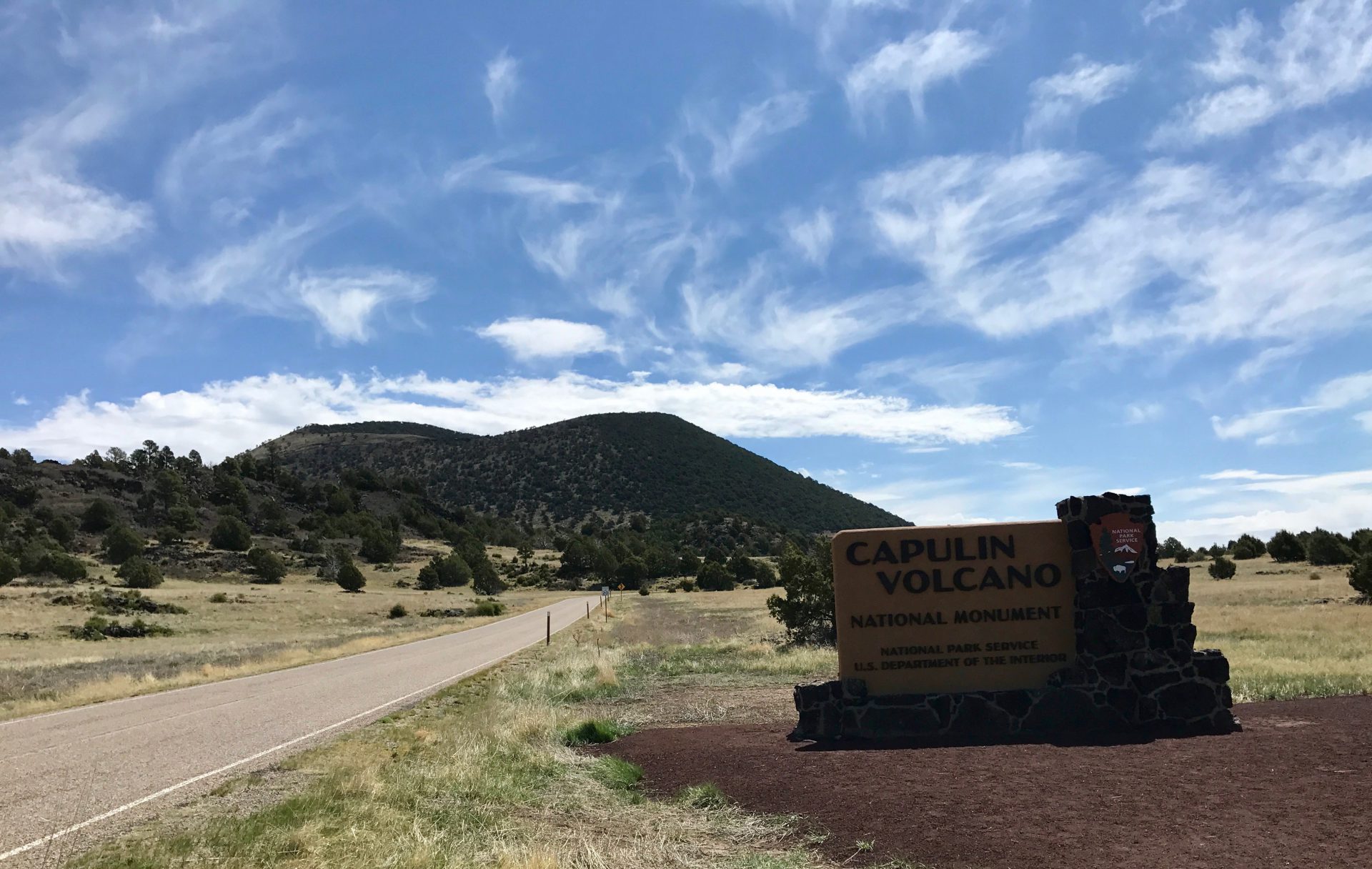 there wasn't much fanfare. we stopped at the visitor center, picked up junior ranger book, drove up to the top of the volcano, and hit the trail.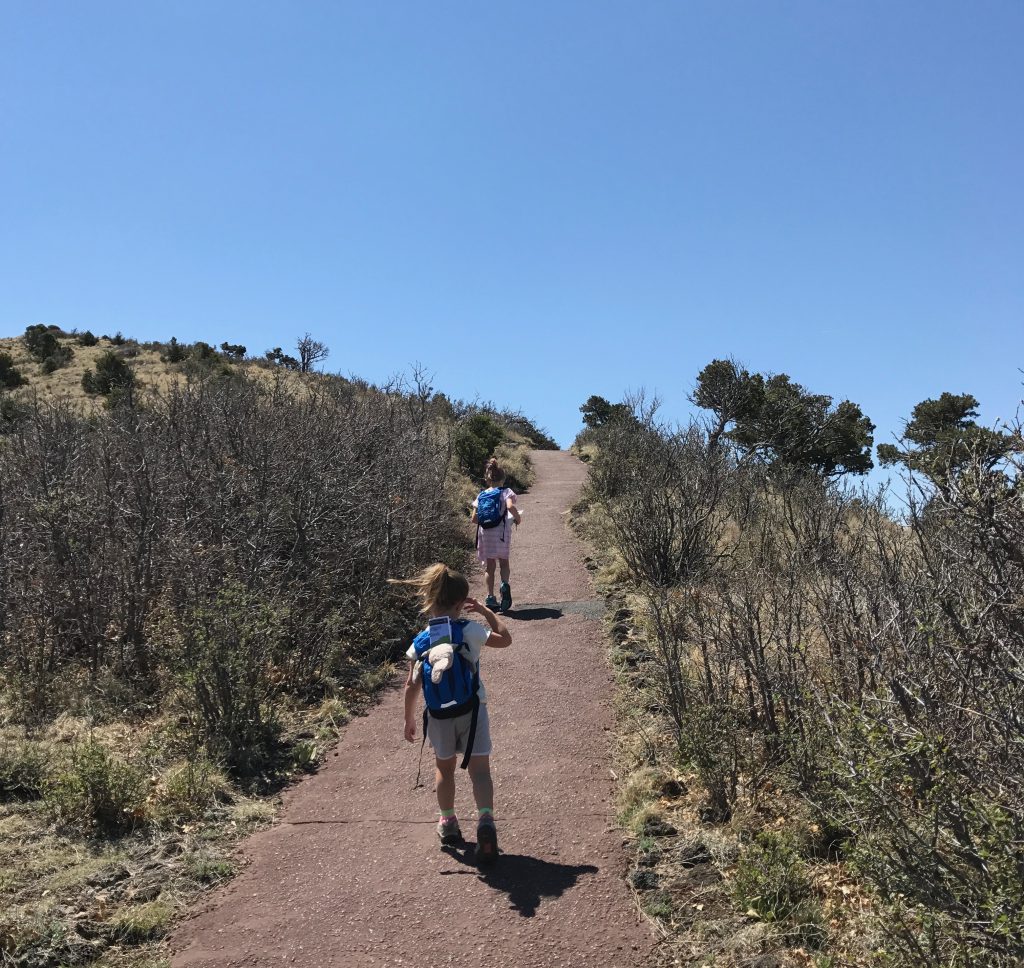 while derek took hazel to the bathroom, the kids got started on their workbooks.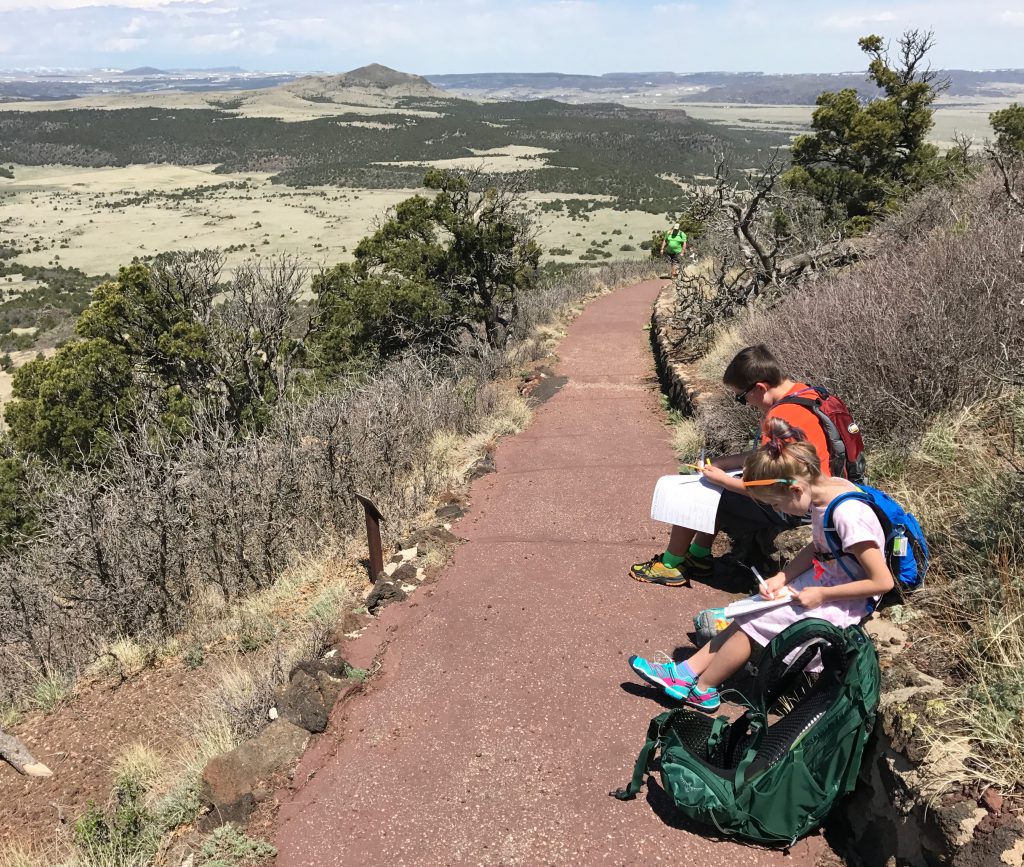 crazel joined back up with us, bunny stuffed in her camelbak and all.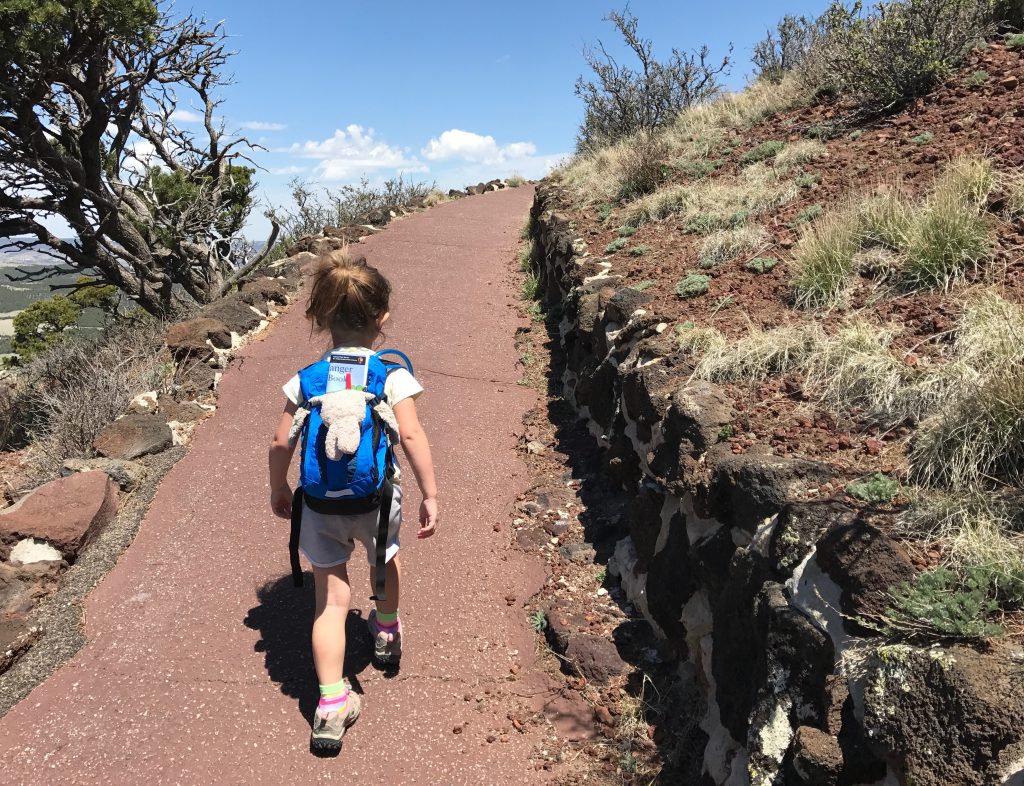 the trail was about a mile around the rim of the volcano. the views were great on every side. on our left, peering into the crater was surreal.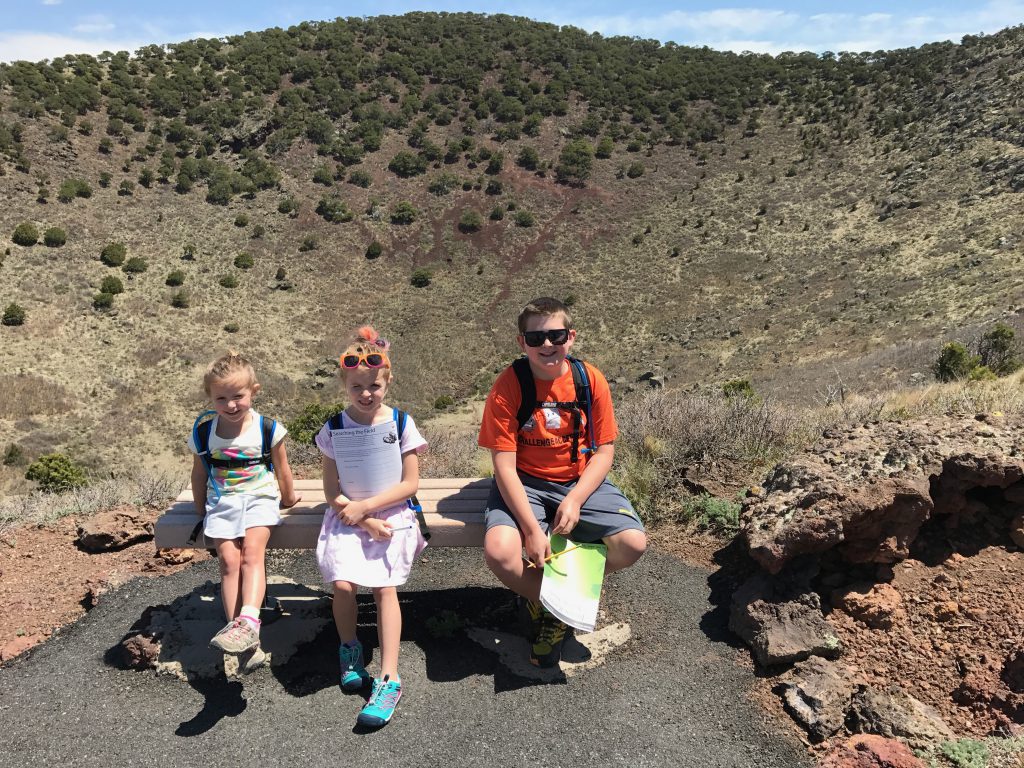 crater view. it's hard to make out in the pictures, unfortunately. we are standing on a hardened lava bit of ledge. you can see the trail starting in the upper left and traveling down into the crater's center.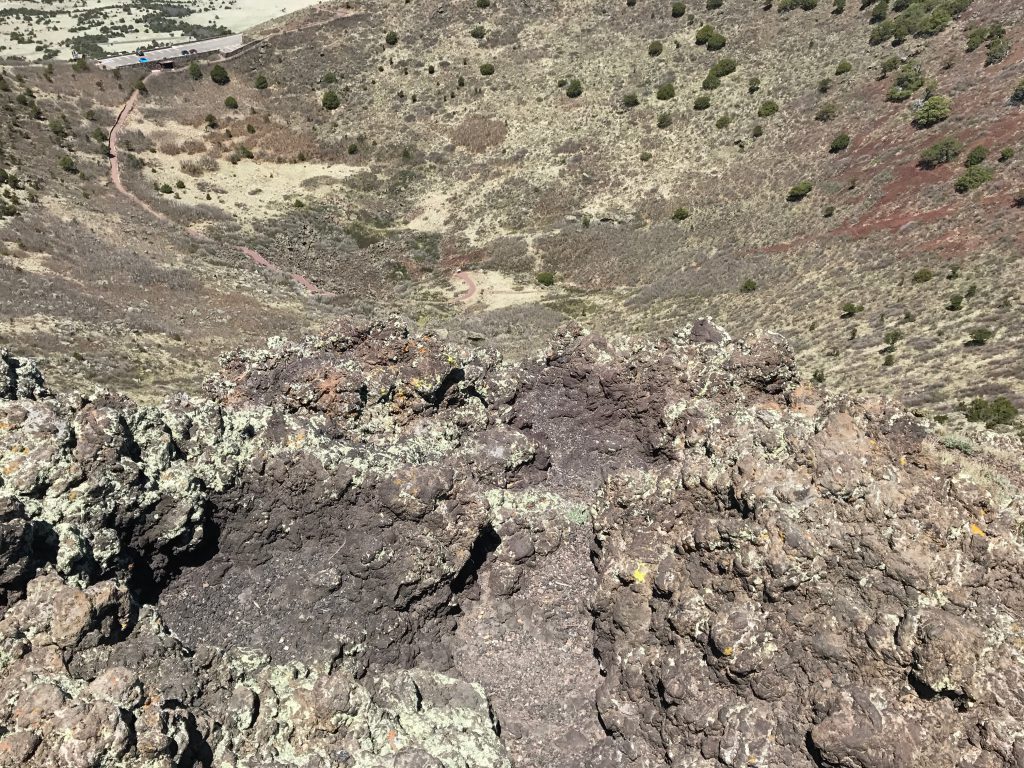 looking out over the surrounding landscape was pretty cool too.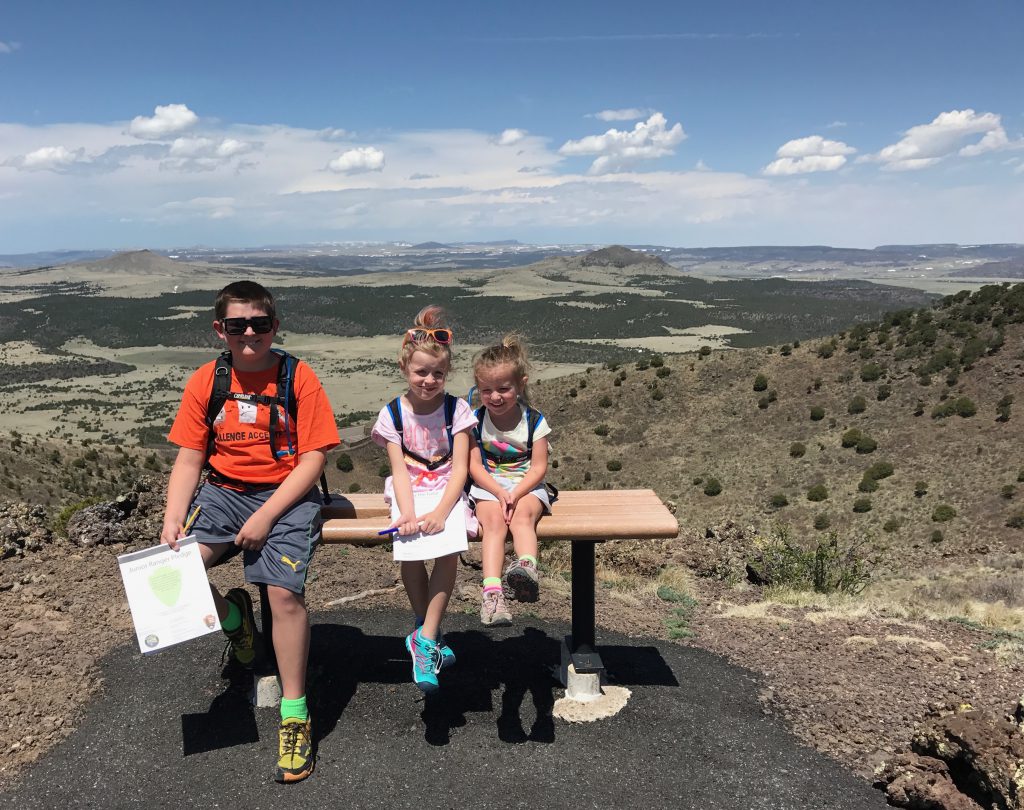 professional hiker.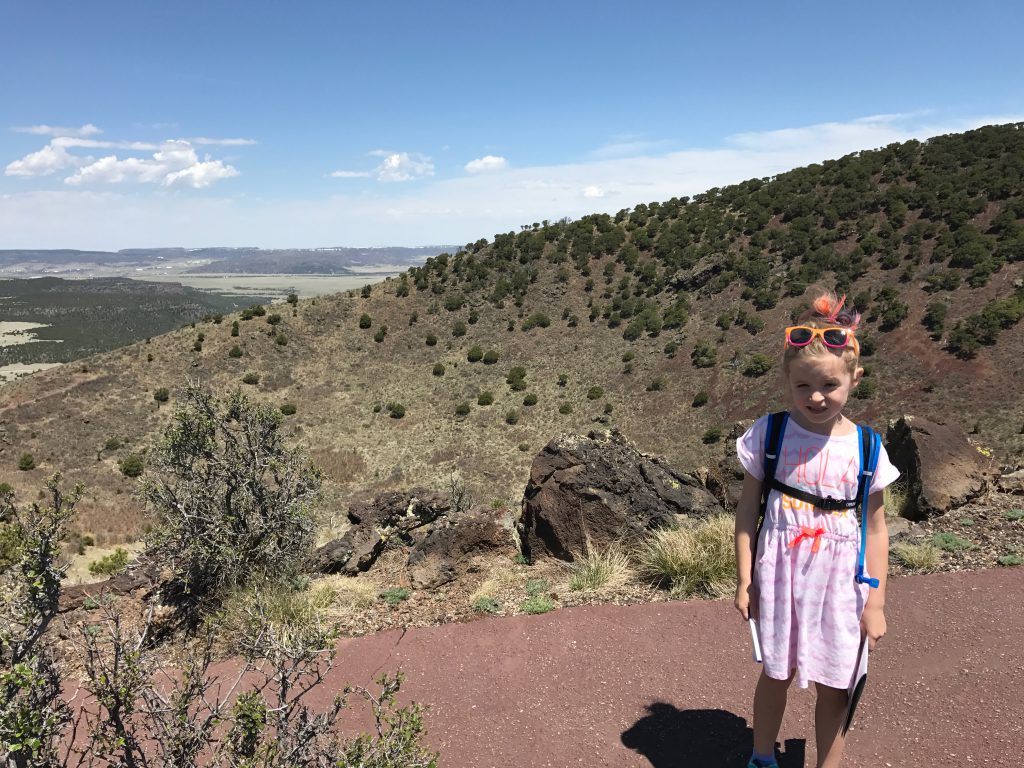 the boy was a very pleasant hiker and junior ranger participant on this day.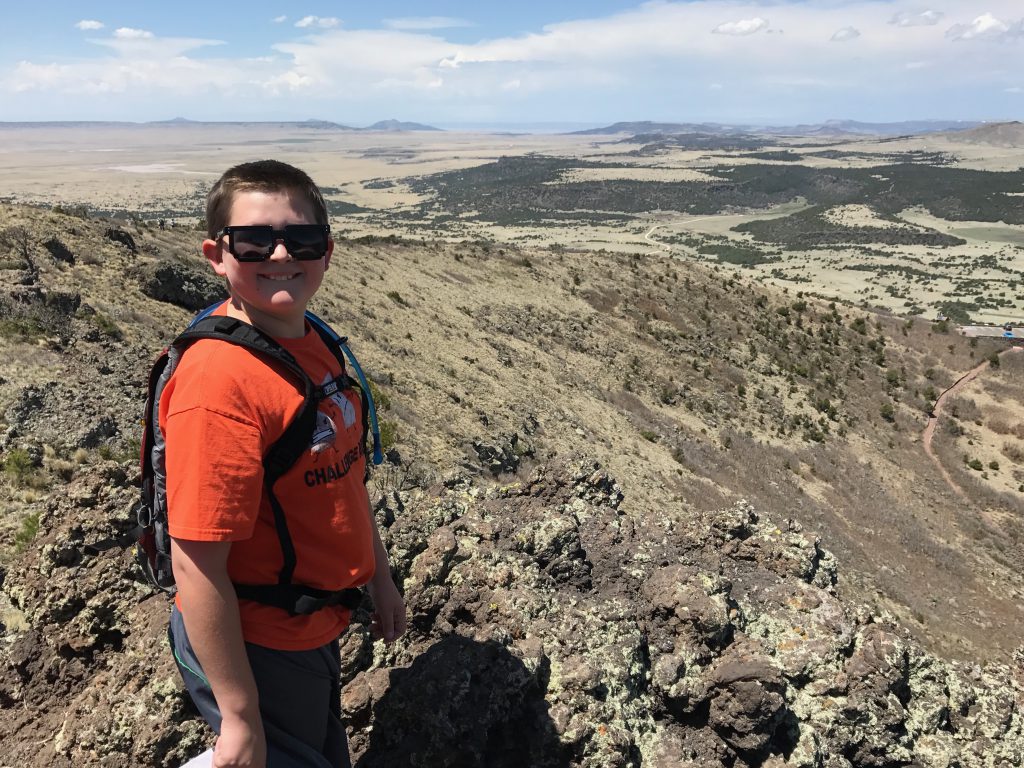 taking a breather.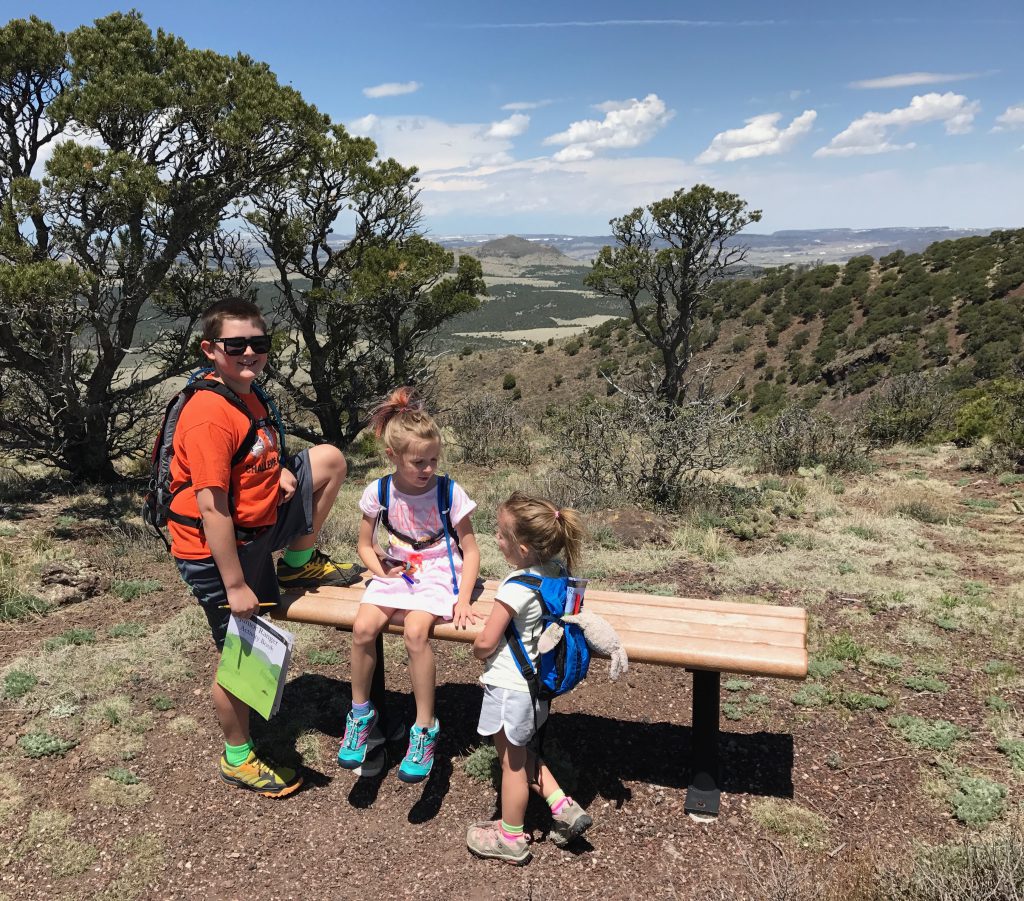 on the way back down and around, we decided a photo shoot was necessary with this little tree.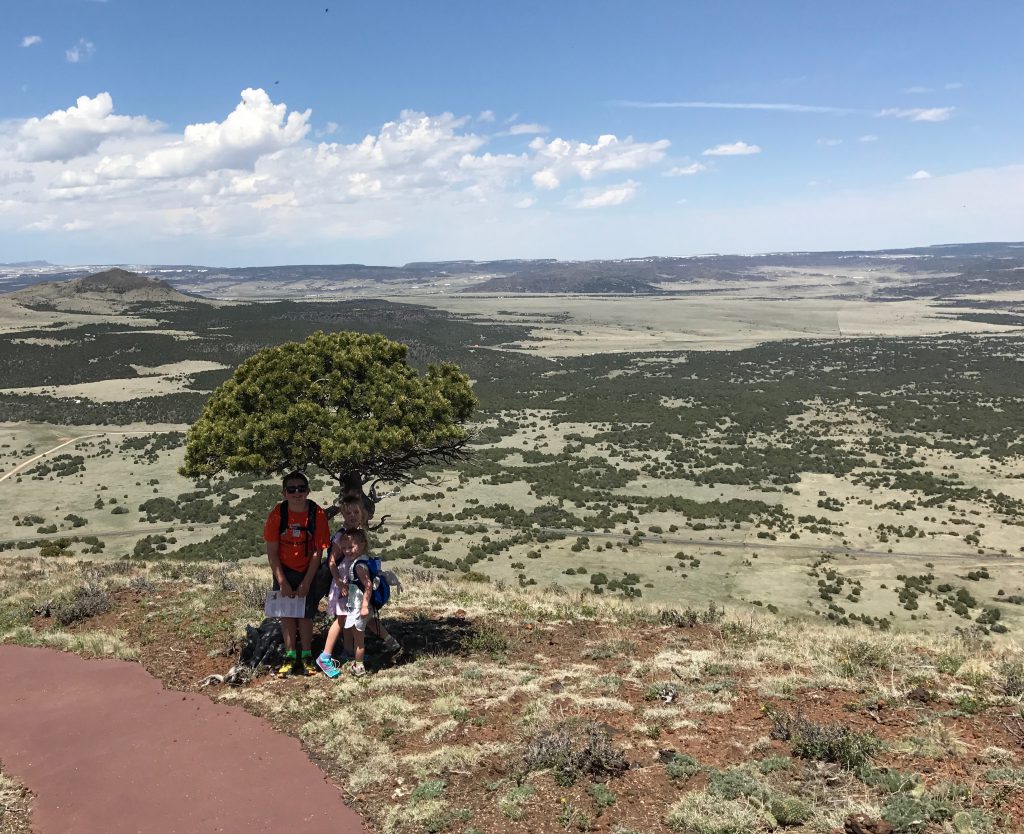 i think we read that you can see five states from the top? i know we saw oklahoma, colorado and obviously new mexico. maybe texas and nebraska are the other two?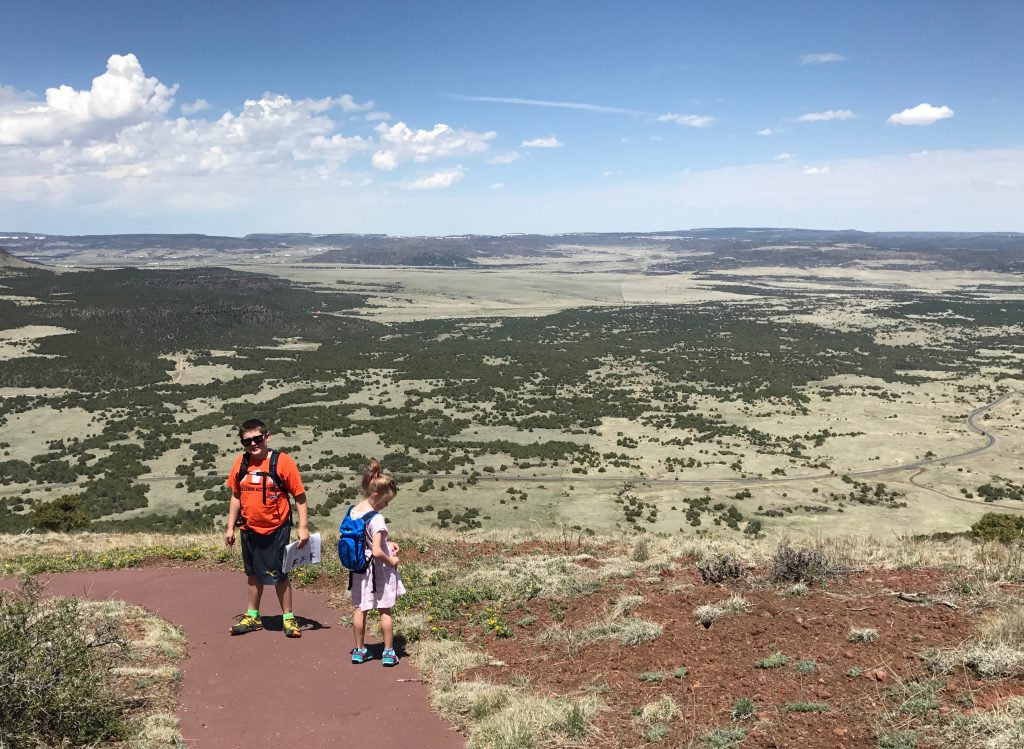 we liked the downhill portion of the hike, except it was soooooo windy. thankfully, it was blowing towards the side of the volcano and didn't sweep any lidkids off the trail.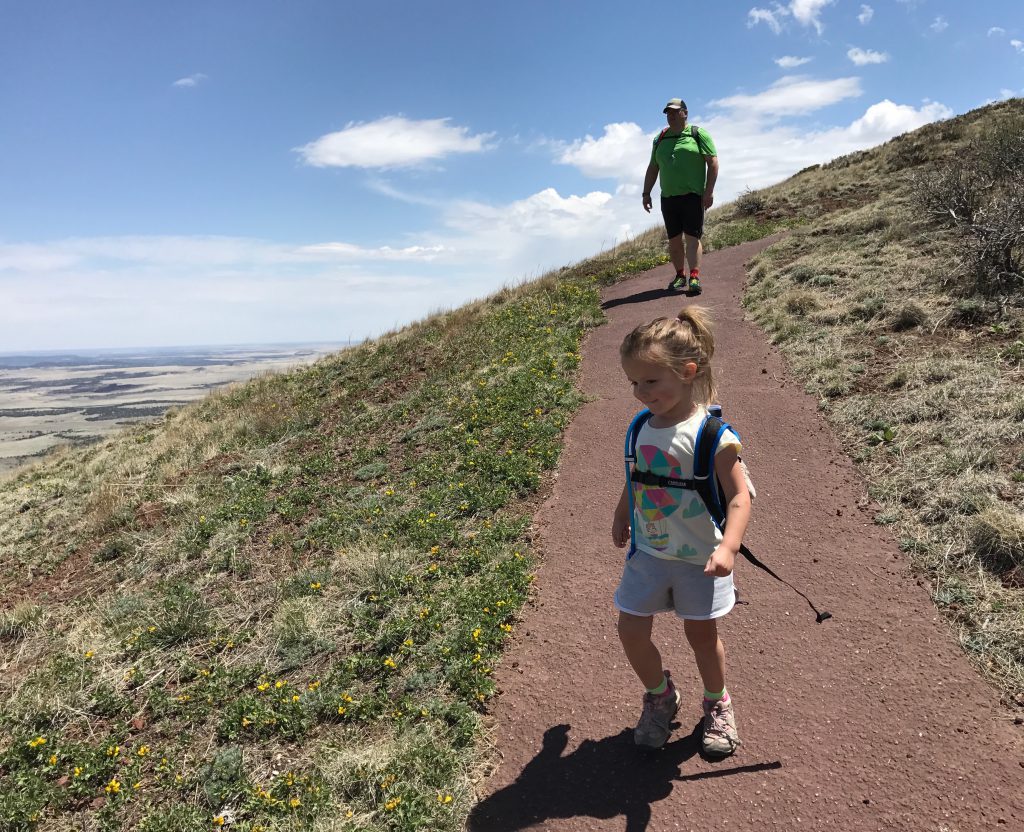 tiny baby super cute prickly pear.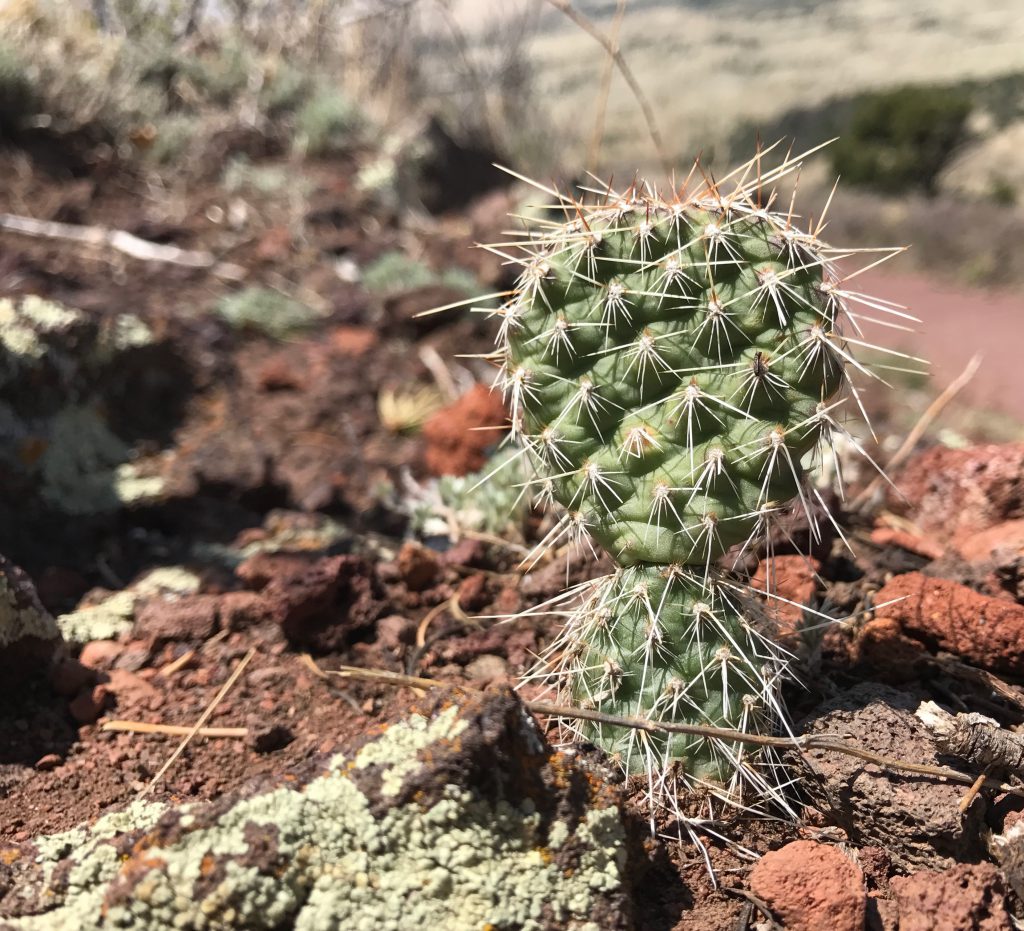 the kiddos finished up their books on the car ride back down the visitors center, and scored a badge AND a patch.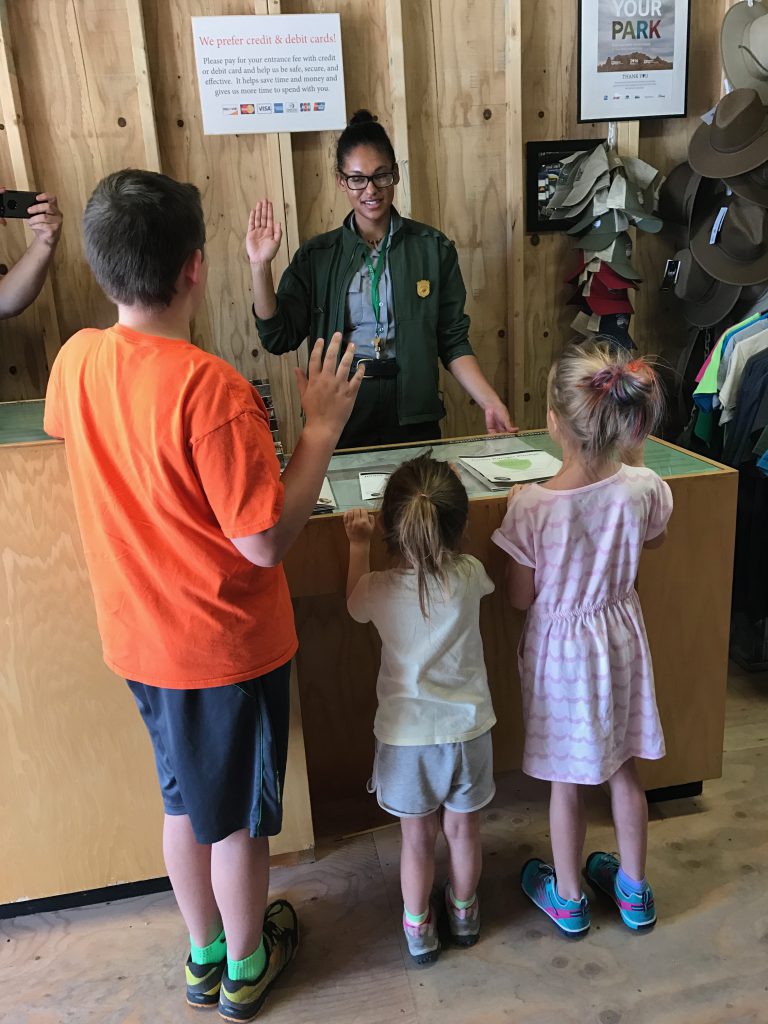 on the way home, we passed these guys on the side of the road, so obviously we stopped and talked to them and papparazzied them.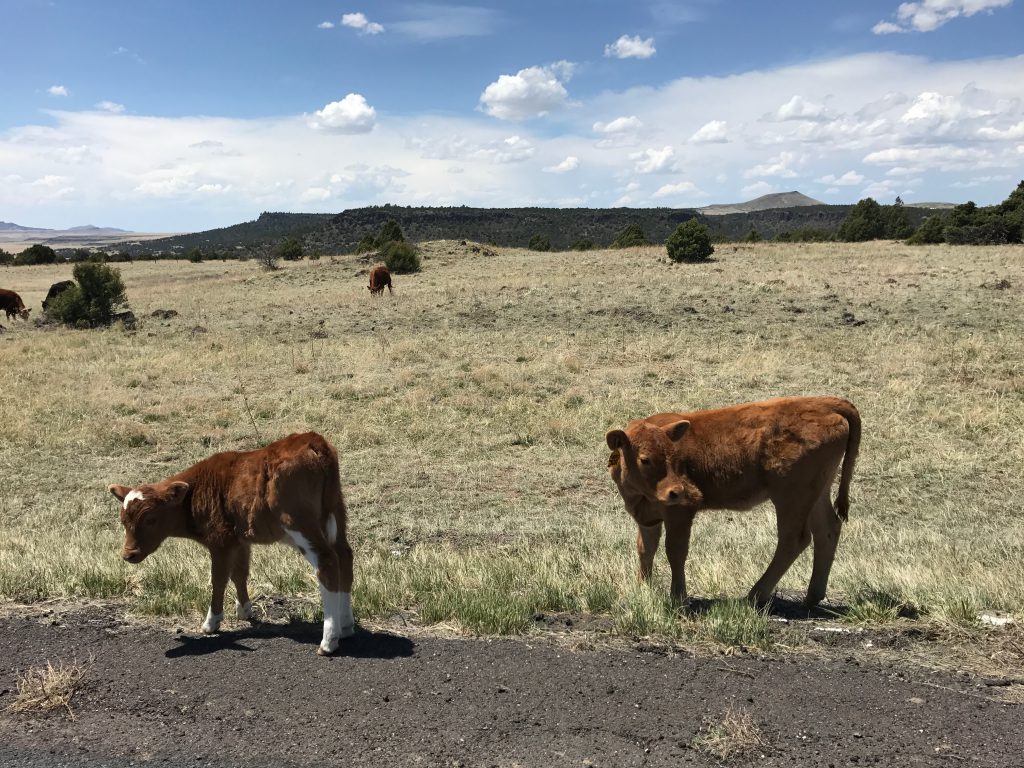 and that's the story of capulin volcano national monument.