while we were in the internet abyss of sugarite canyon state park, the annababy had a birthday. i tried really hard to make it special, with no family, friends or cool things to do in the area. she didn't seem to mind.
we started with a birthday morning photoshoot, like we used to do at the old house with the blackboard.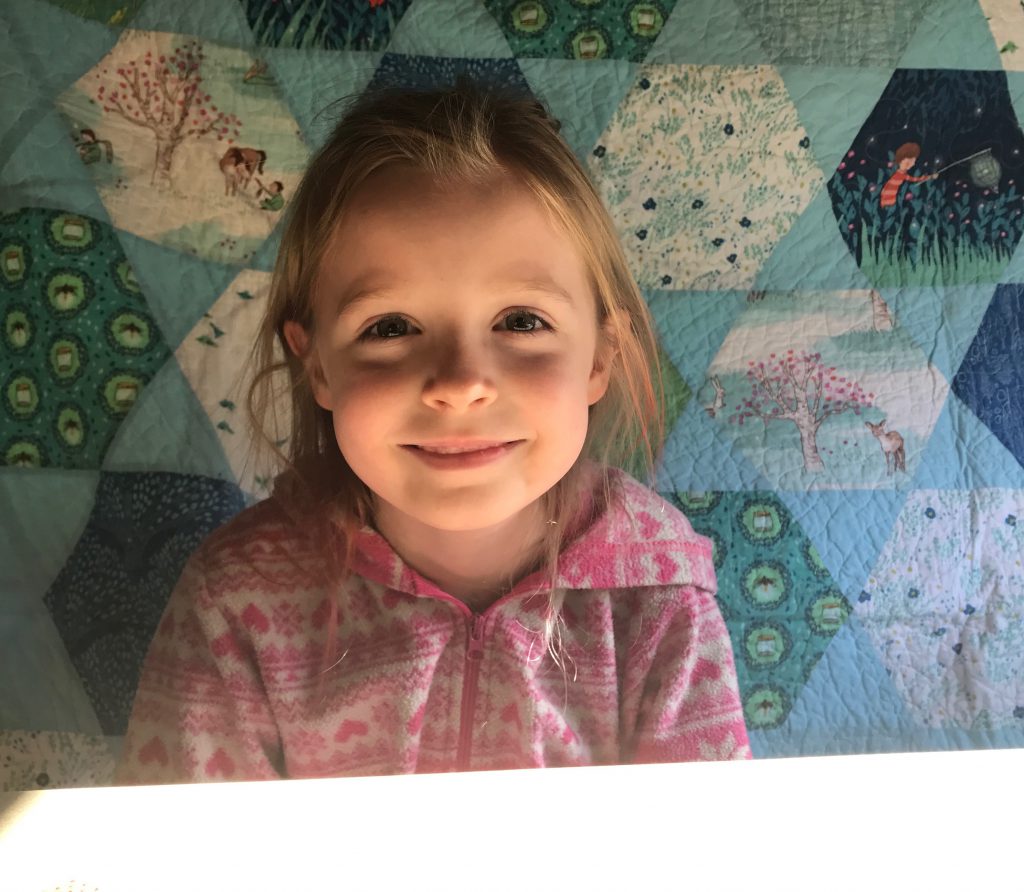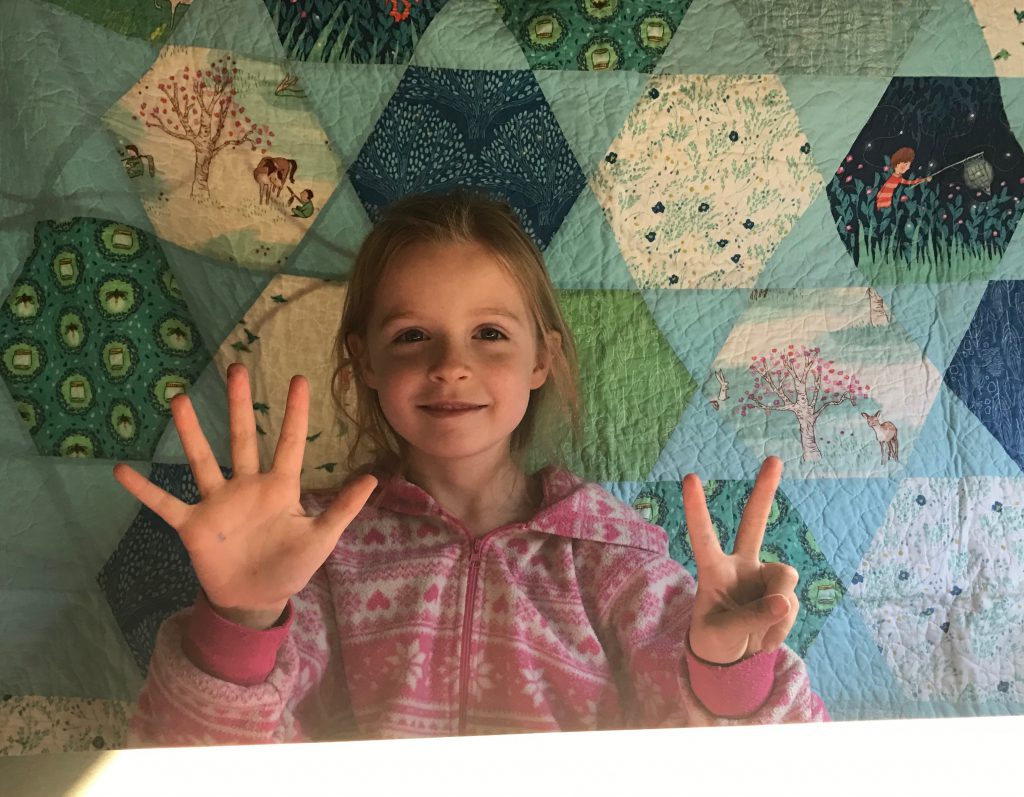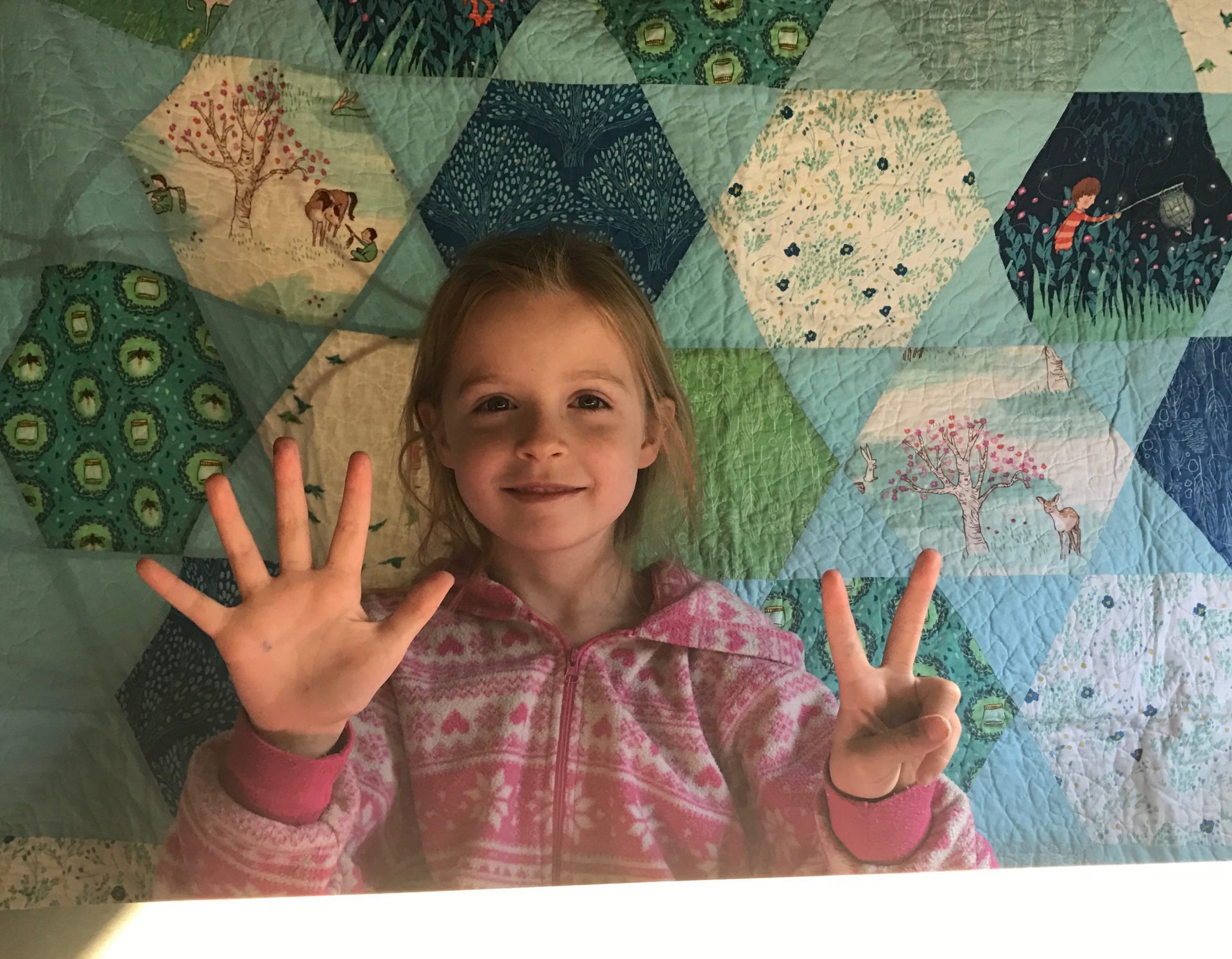 for breakfast, we started off with chocolate muffins. which are basically cupcakes, right?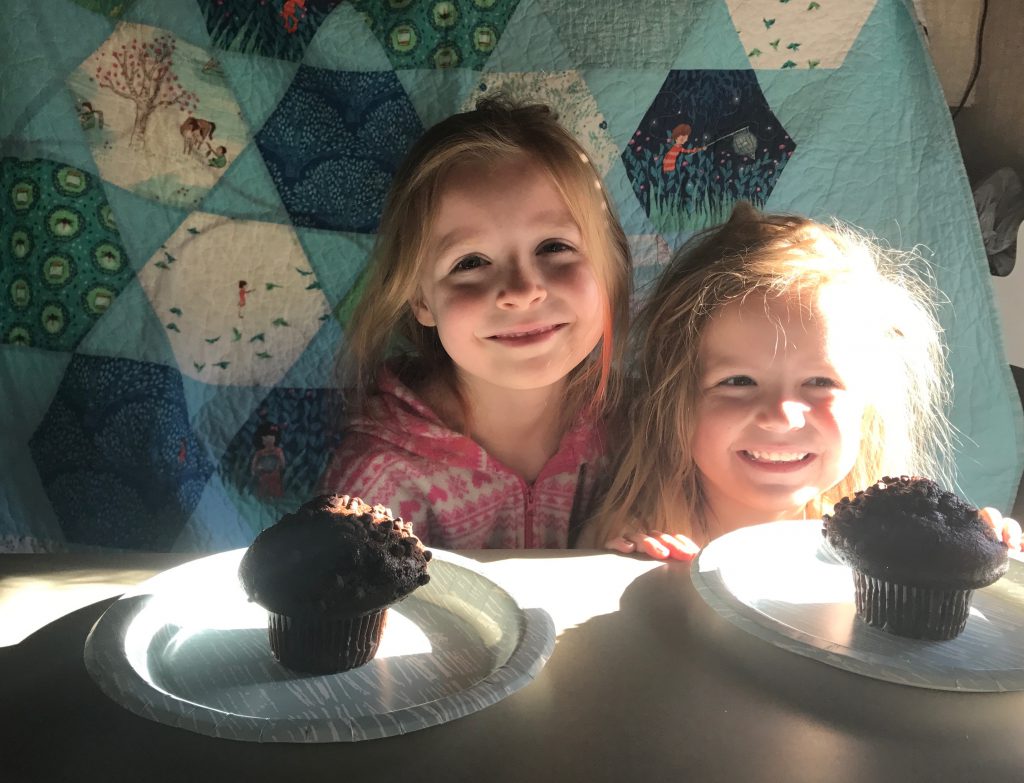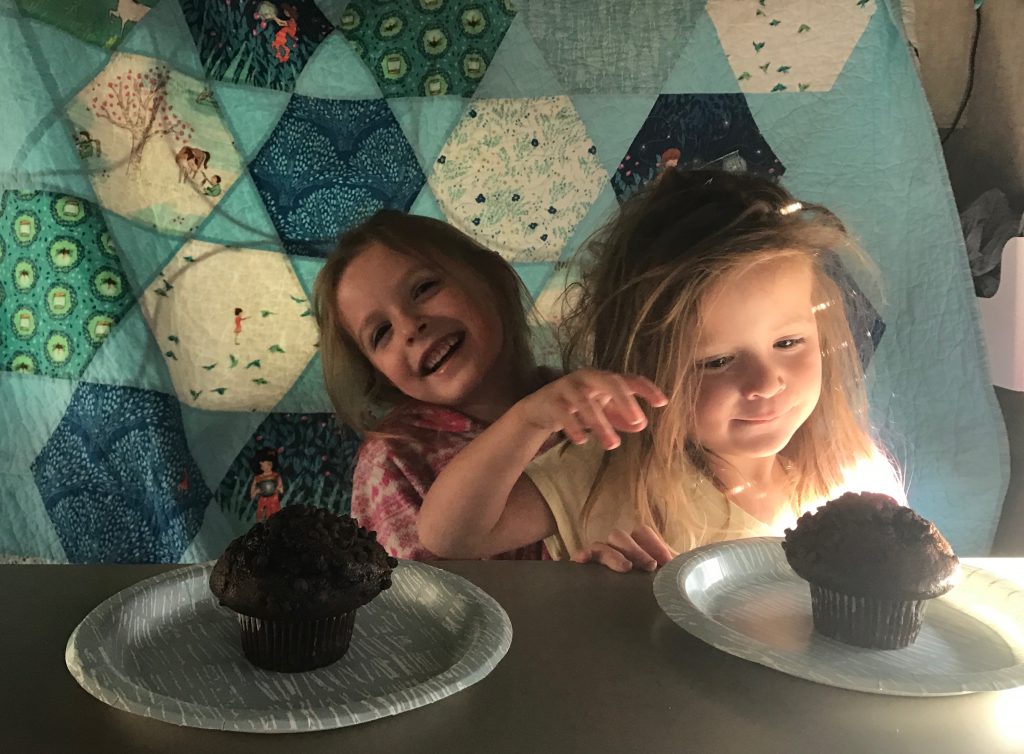 after lunch, we did the cake thing.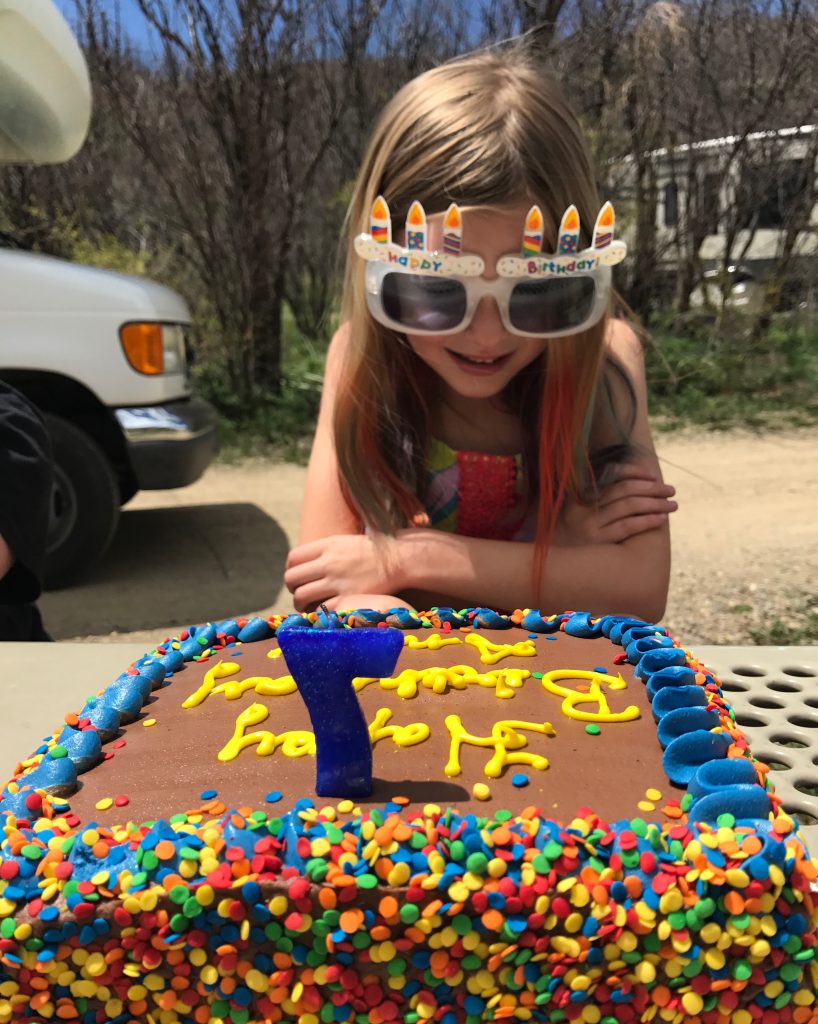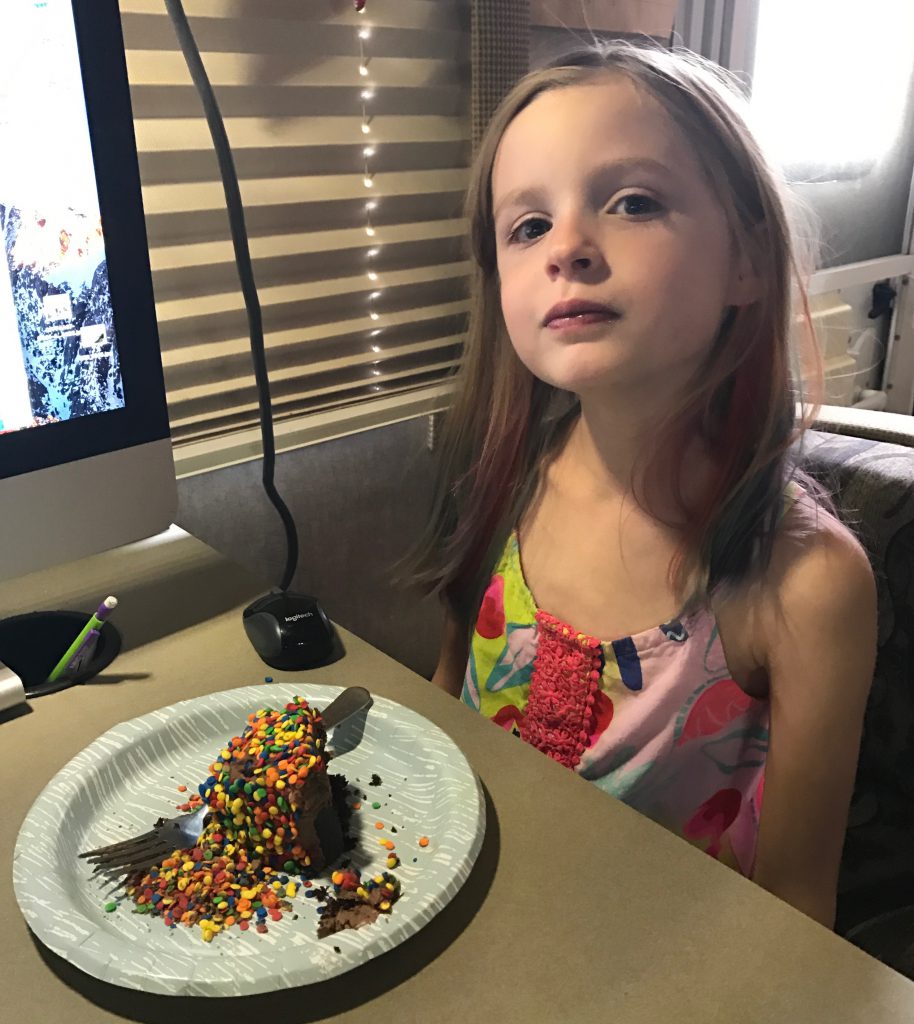 and opened gifts when derek was home from work (he had to drive to mcdonalds everyday, to have internet, to work.)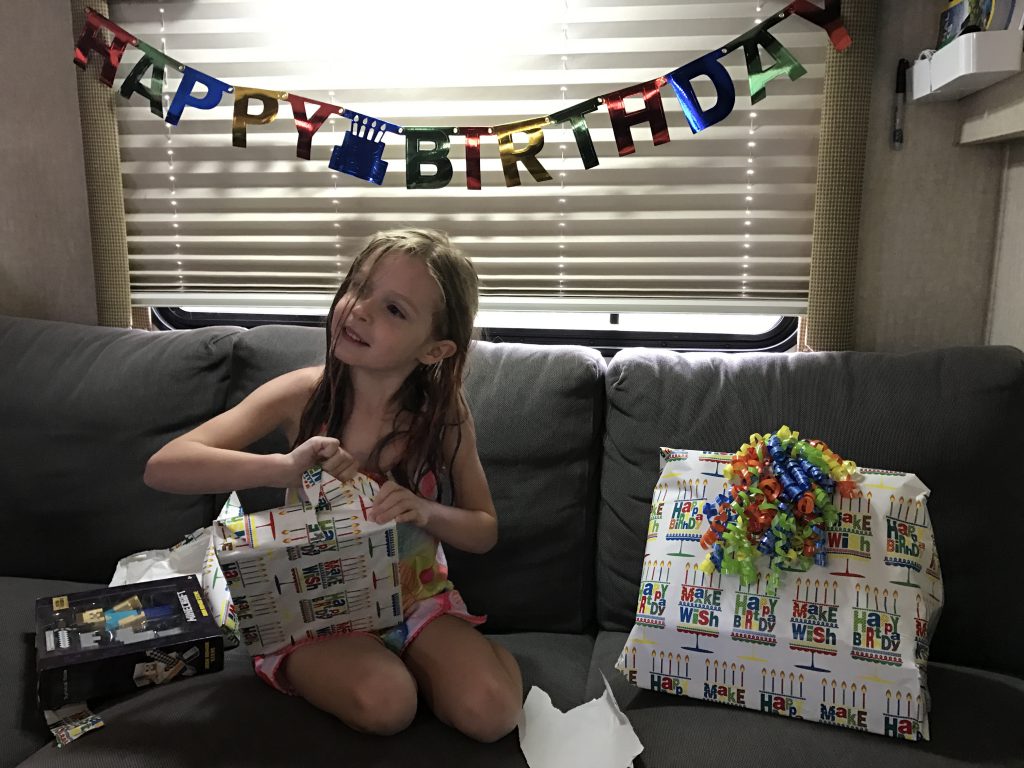 i think she's happy.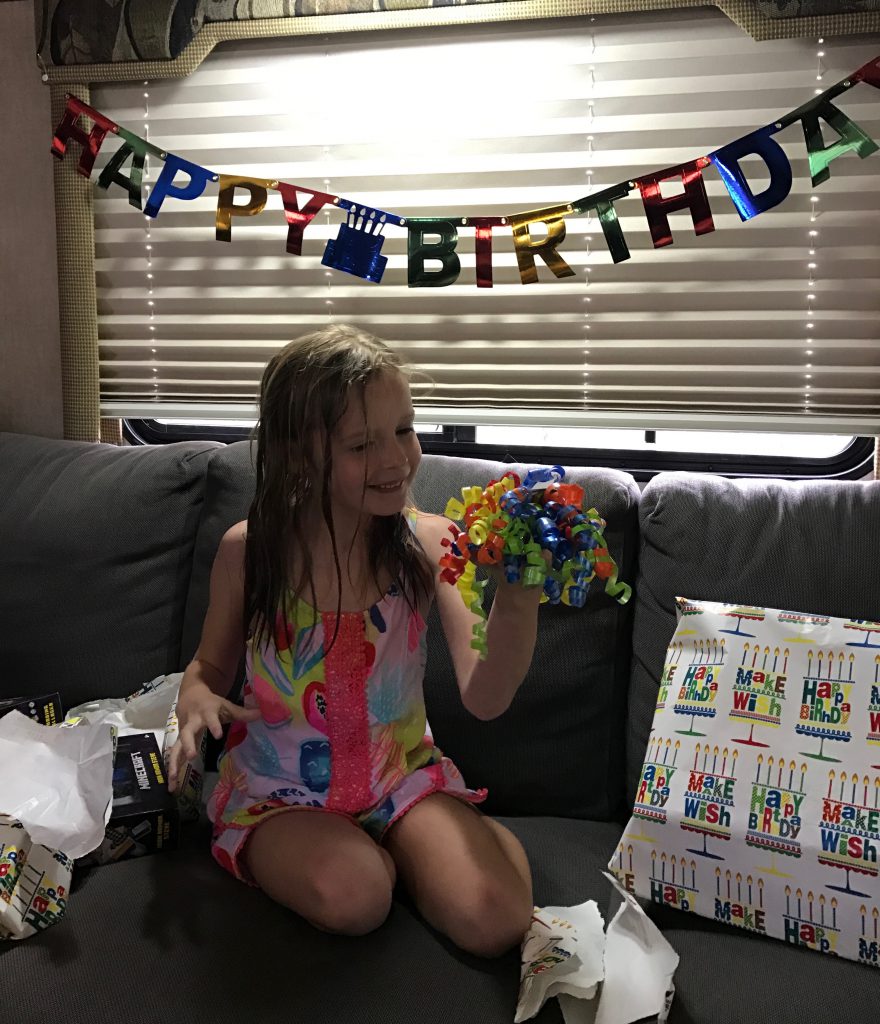 even though she mostly knew what they all were.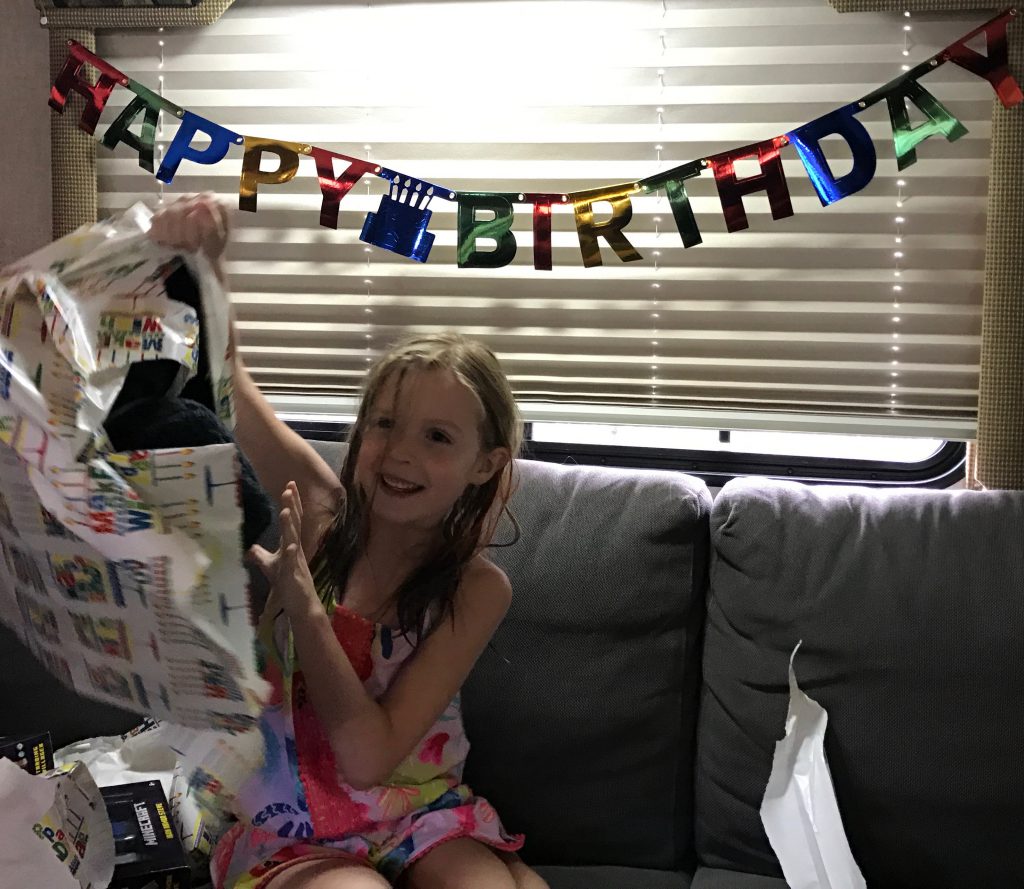 lastly, her birthday dinner. bacon, sausage, eggs, pancakes. she's still my mini ron swanson. she ate 6 pieces of bacon in total.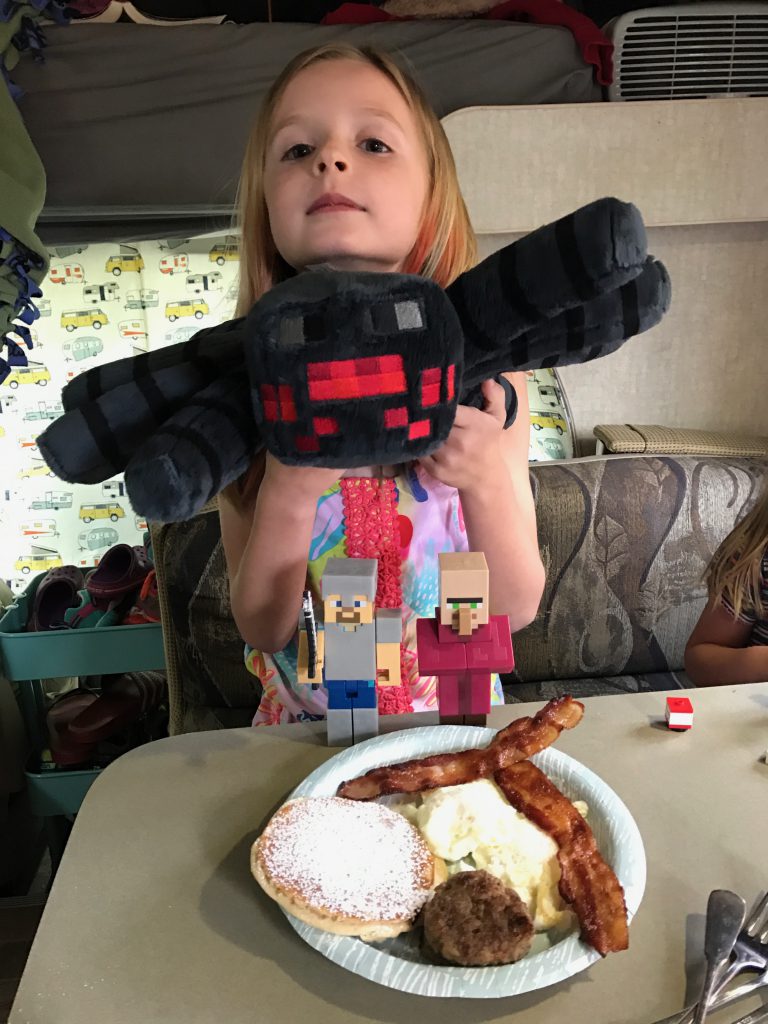 it was pretty low key, but i think she had a great day. she got to skip school and play the ipad as much as she wanted. and now she's seven.
a bit about my new seven year old. she's still way more girly than i ever thought any kid of mine would ever be. (my mom took her shopping for a b-day gift and she picked out two sundresses). but, she has pretty much ditched the princess thing. especially frozen. that's so 2014. she loves minecraft and she and isaac are in the process of collecting matching sets of figurines, and they sit and play for hours on end with them. (they also travel everywhere with us and if you look closely, you can probably spot them in a number of pictures from our adventures). she's very smart and motivated and is close on the heels of isaac as far as school goes. she loves adventures and trying new things. she's always willing to try a new food or activity or go on a crazy hike with me or touch weird creatures. she's a fantastic artist and doesn't go anywhere without her notepad and markers. she's still painfully shy and absolutely cannot stand for people to retell stories about her or watch her do things for the first time, but she's getting better. she would probably implode if she knew about this blog post. she is so sweet to crazel and loves reading to her and trying to teach her school. she and isaac have more of a love/hate relationship. so, that's the story of my seven year old annababy. 🙂