after we left santa fe, we went to a campground (villanueva state park) that was in the middle of nowhere and had no internet/cell. we stayed a night before finding a spot that was mostly in the middle of nowhere (springer, nm) but DID have internet. the next week, we went to sugarite canyon, which was another blackhole of technology, but was near raton, nm, where derek could go work in the day. we left there early, to head to colorado, to squeeze in a couple of days near great sand dunes national park. all of that to say, between crazy weather, frequent moves, boring locations and terrible internet, i haven't had much to post about in our regular daily lives. so i lumped it all together in this post.
we left santa fe while it was still snowy and cold and arrived at villanueva, where it was less snowy but extra cold. we knew right away that we would only be staying one night, but that didn't stop us from bundling up and testing out the playground.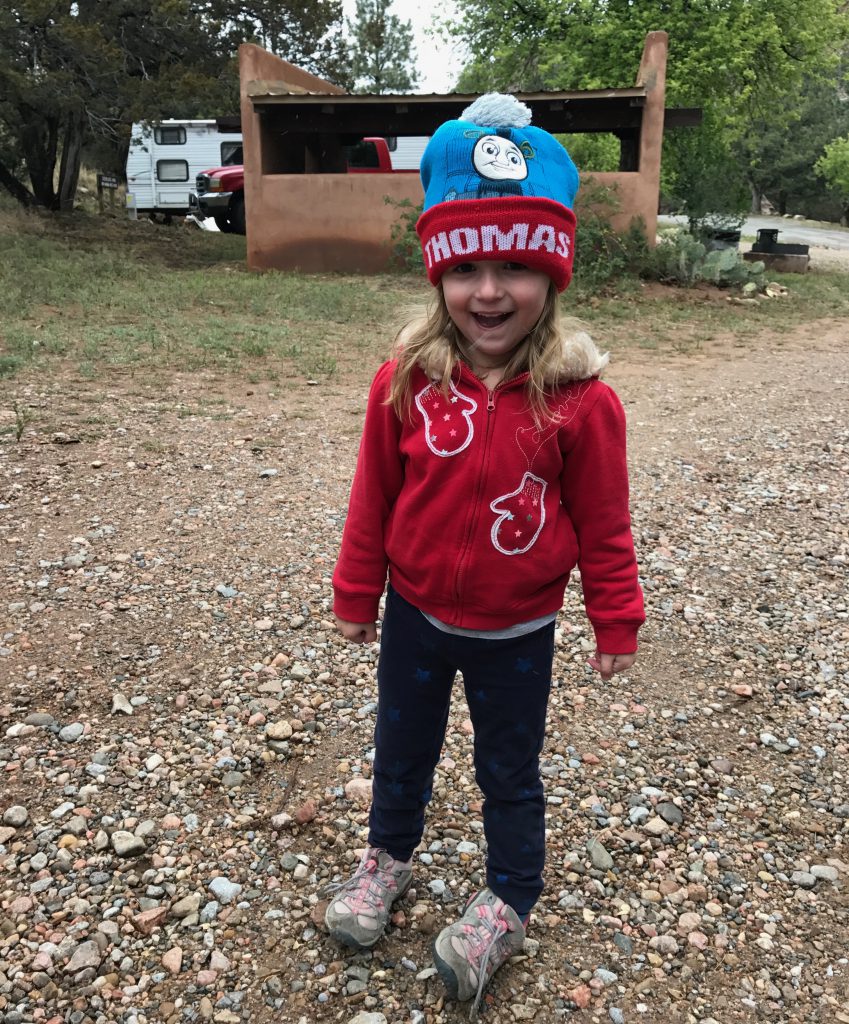 our stay in springer was pretty boring. we went to pecos national historical park on the way. and then fort union during the week. but we mostly laid low and tried to get back into some semblance of routine after the week in santa fe with my mom and unlimited ipad time.
there are two restaurants in springer. the kids and i went to the mexican one on cinco de mayo. it was meh.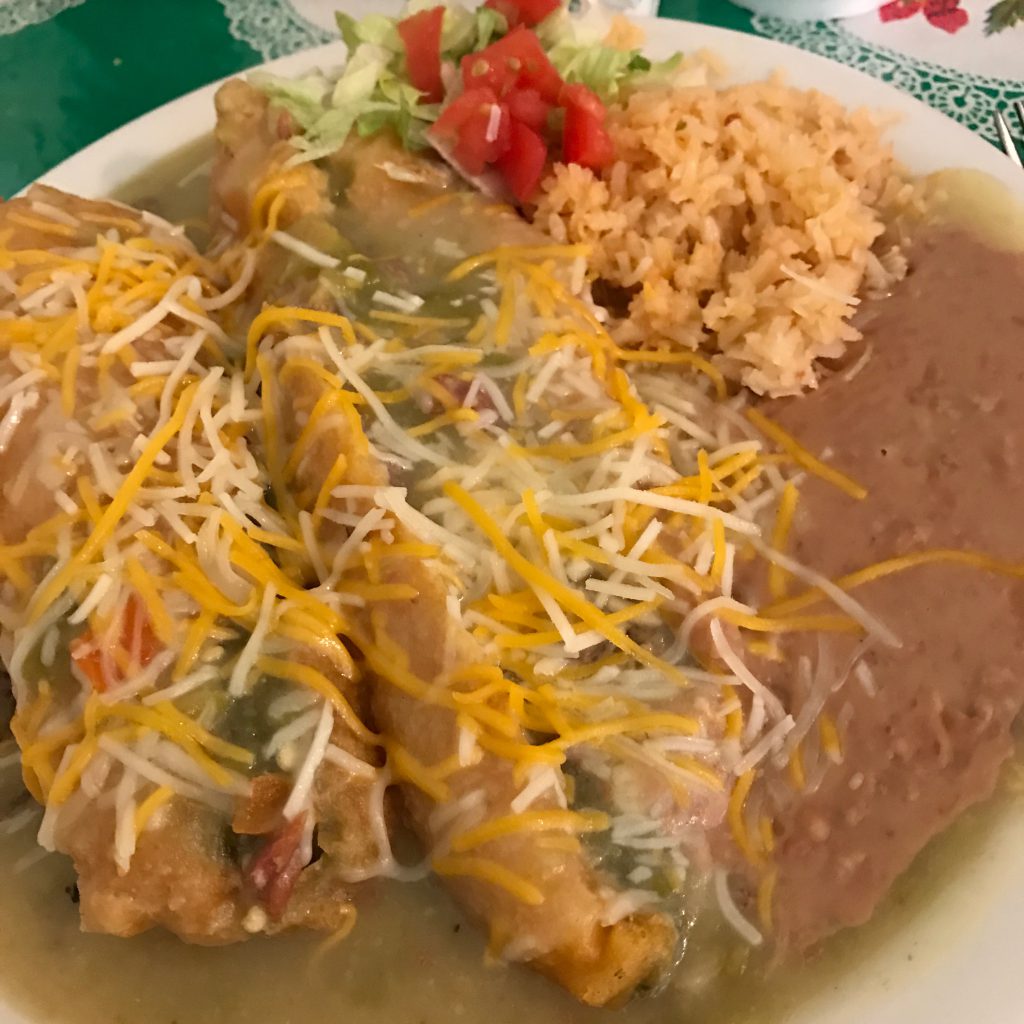 then we hit up the laundromat. which was not a smoke-free establishment, so it felt like the 80s.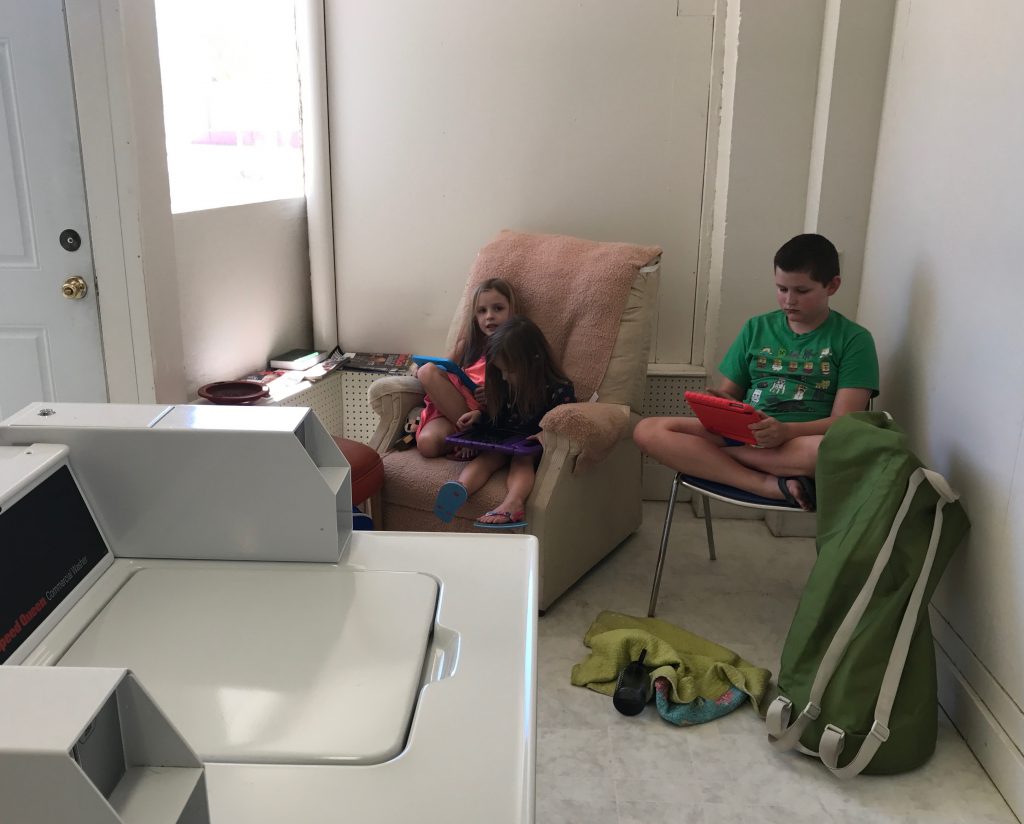 later, we hit up the other restaurant, for some ice cream. it's called dairy delight, so we assumed there would be many ice cream options. we assumed wrong. there was only vanilla soft serve. and you could get plain cones, dipped cones, or a sundae. the kids got dips.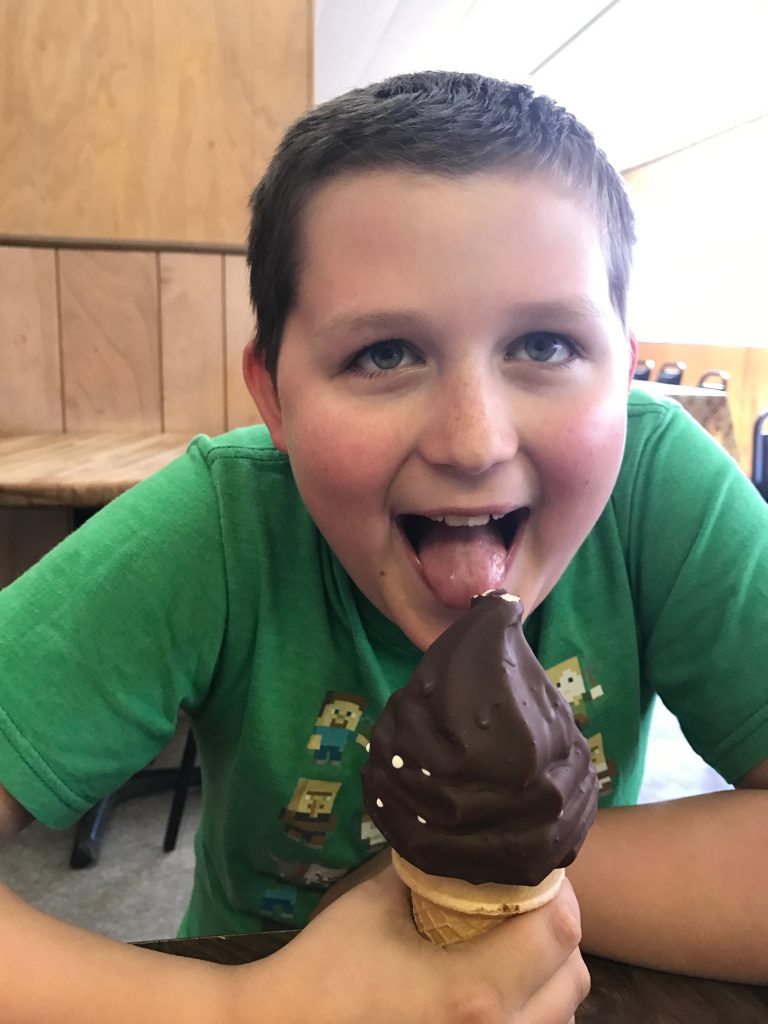 i had a strawberry sundae. made with the freshest opened can of sugary, jellylike strawberry product.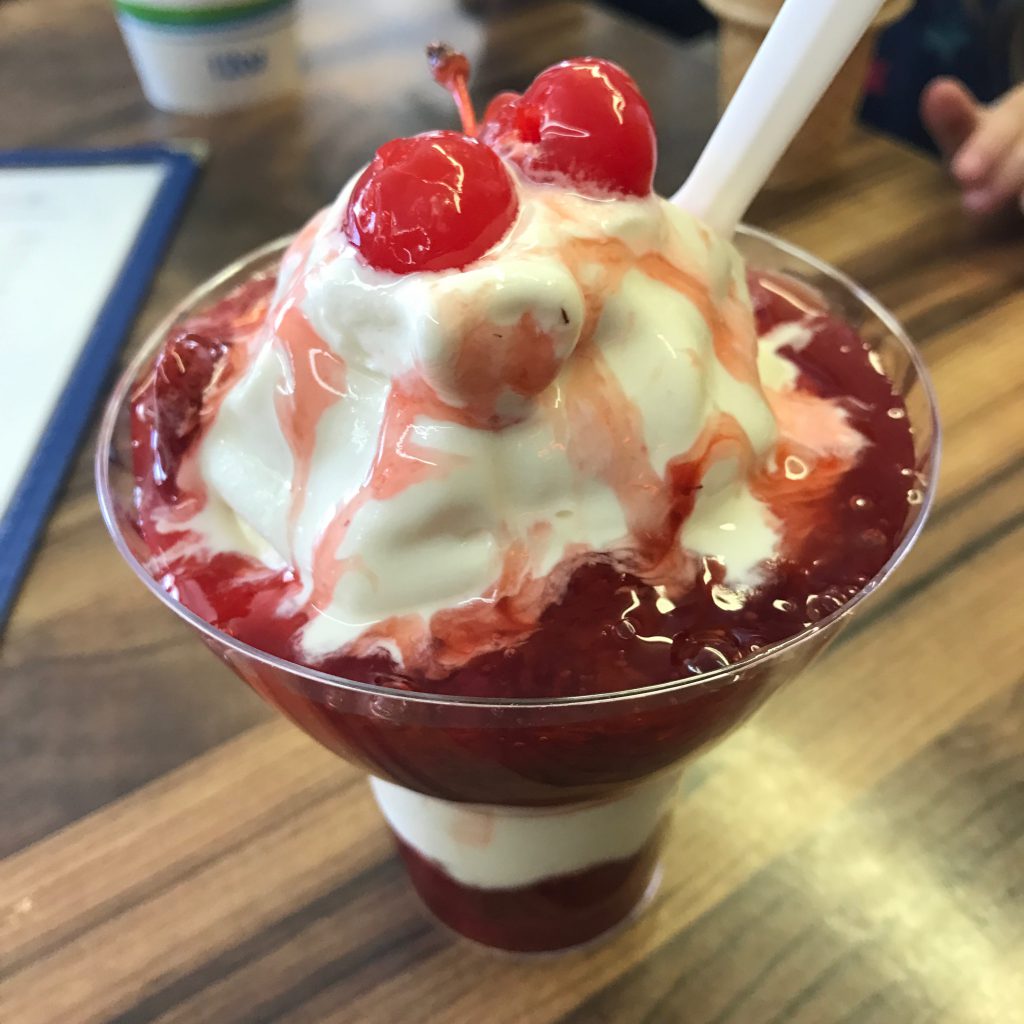 from springer, we headed up to sugarite canyon in raton, new mexico. after settling into out internet free canyon campsite, we went back into town to figure out where derek could work. we also happened upon this chinese buffet, which was ok, but cheap and had free wifi, so we ended up eating there on three separate occasions.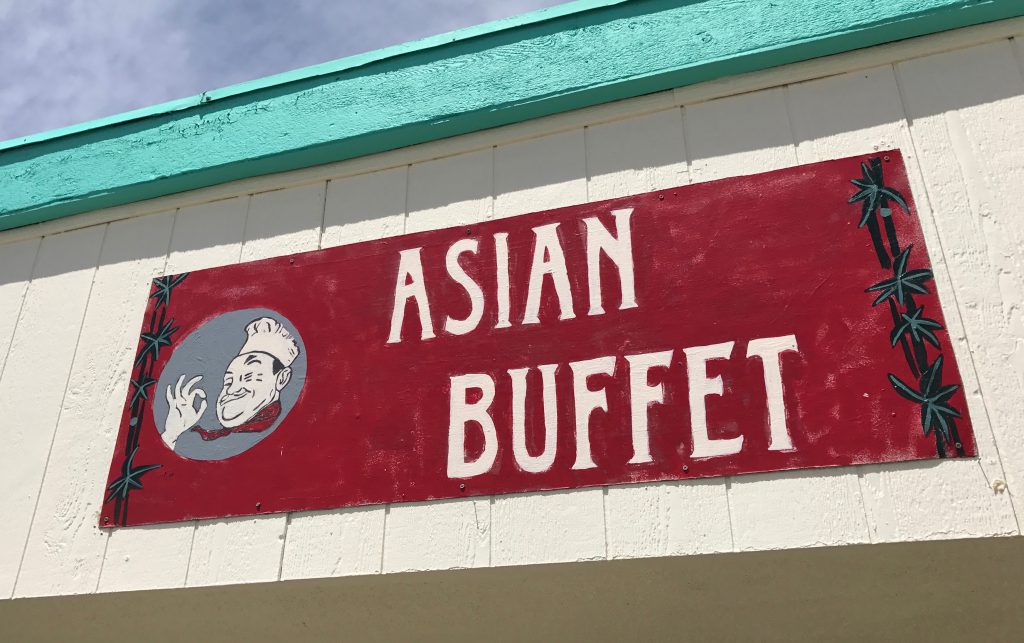 our campground was really pretty awesome. the problem was, unless i drove derek in and out of town for work, we didn't have a vehicle, and it was a pretty big place. we took a family drive one night, further into the park, where it actually crosses into colorado.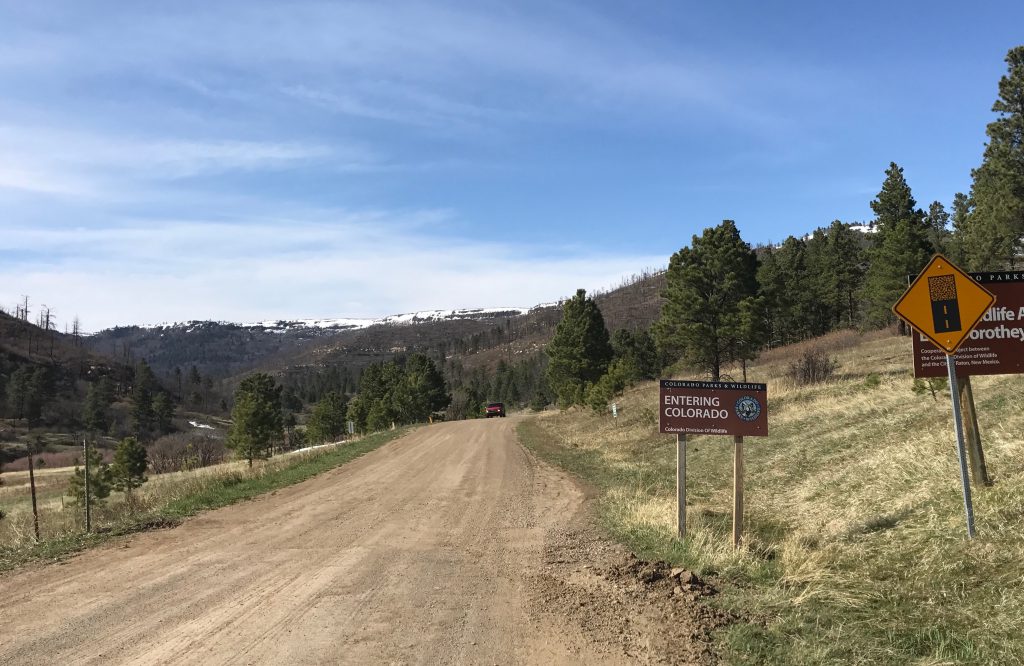 this lake is part colorado, part new mexico. the mountains in the back are colorado. derek and anna did a bit of fishing in it, but we weren't there long enough for them to do any real damage to the fish population.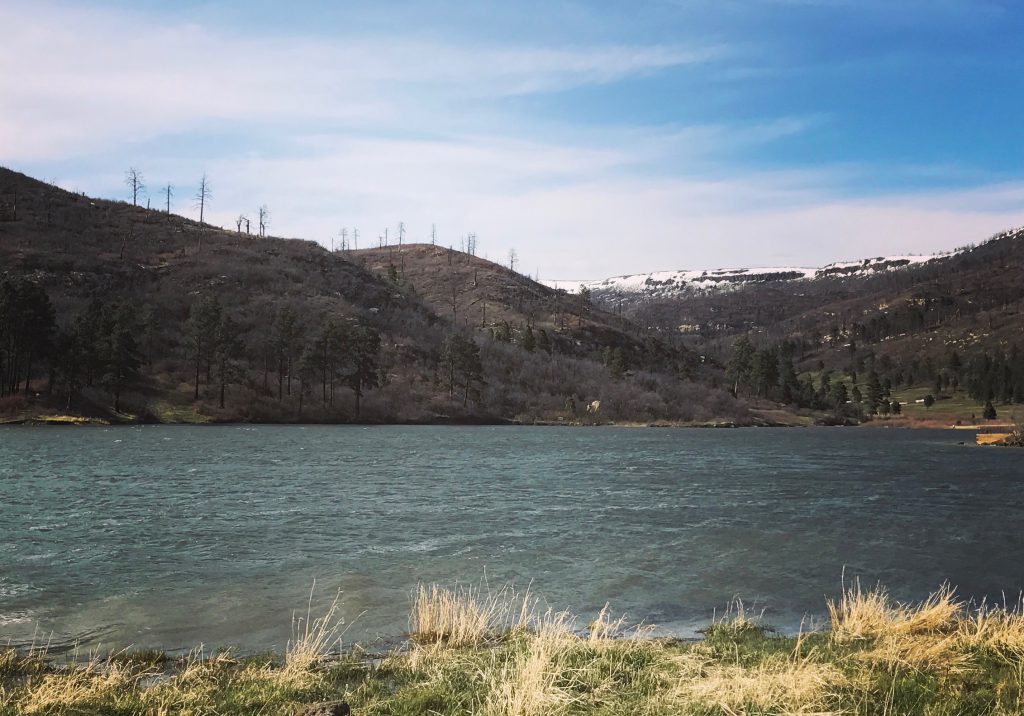 there was another campground in the park, at a much higher elevation, but there were no hookups there. we drove up to see if there was any cell/internet, thinking we would maybe move if it would help, but it didn't seem much better. but the views were amazing.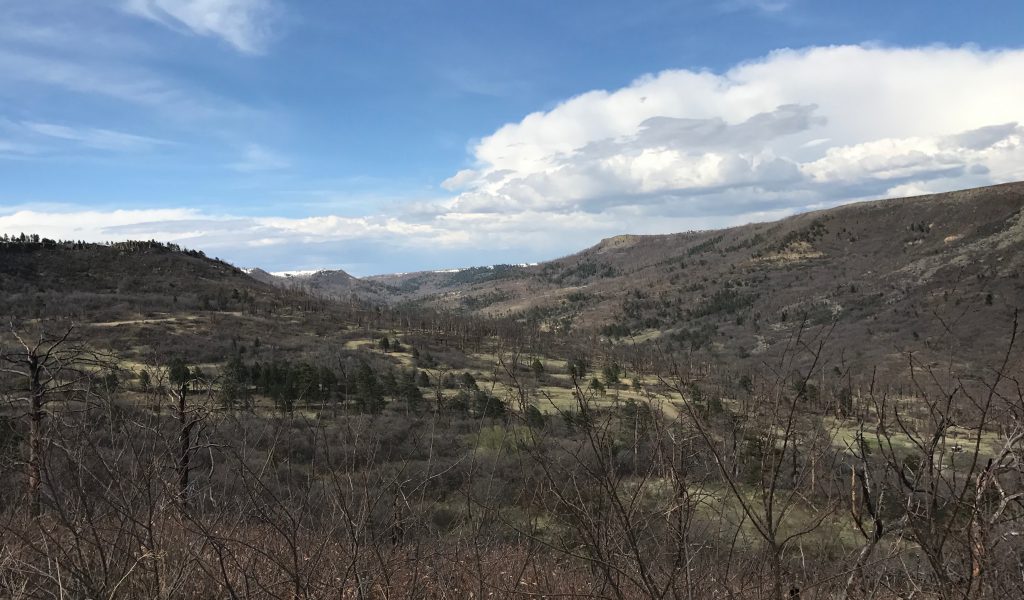 after our capulin volcano trip, we went to a gas station/mexican restaurant for a late lunch. (we were starving). crazelnut.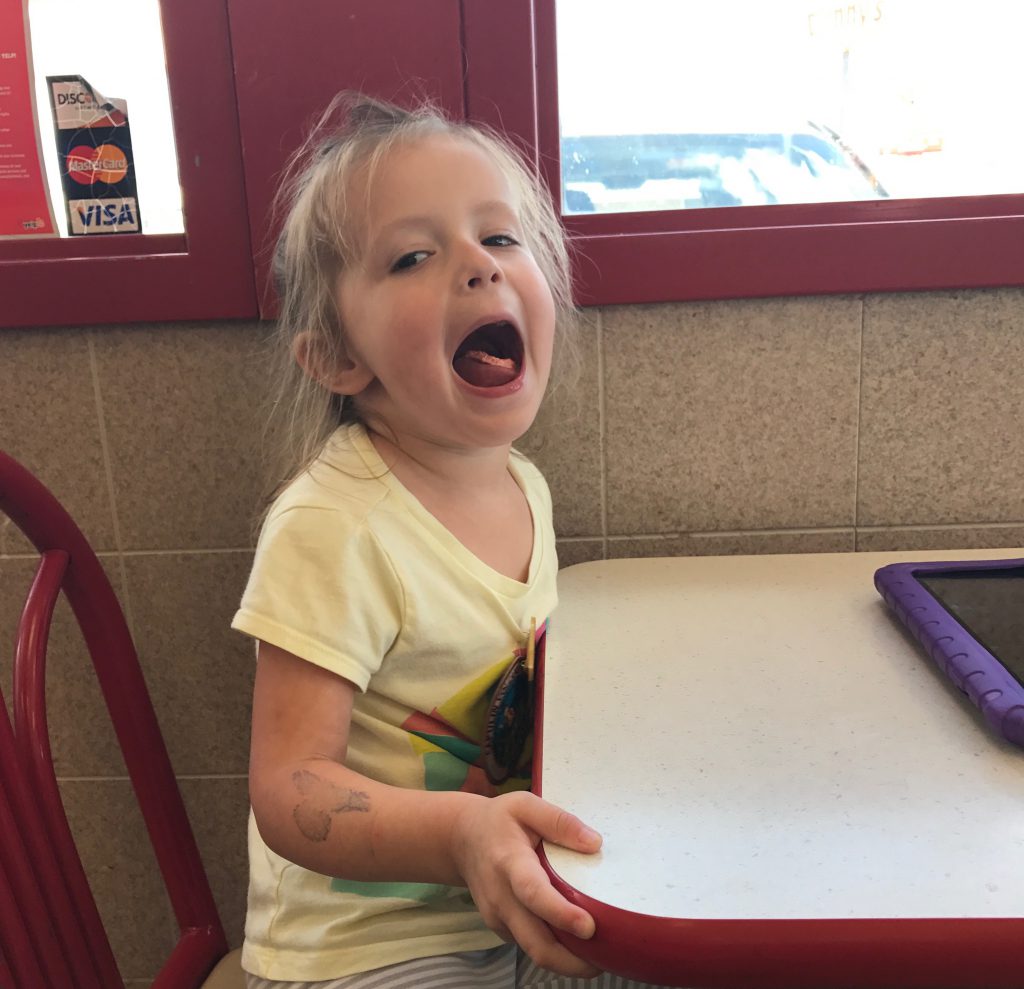 i tried to get a picture of hazel's badge and patch from the volcano but she was mad at me for taking a picture, so this is the face she gave me.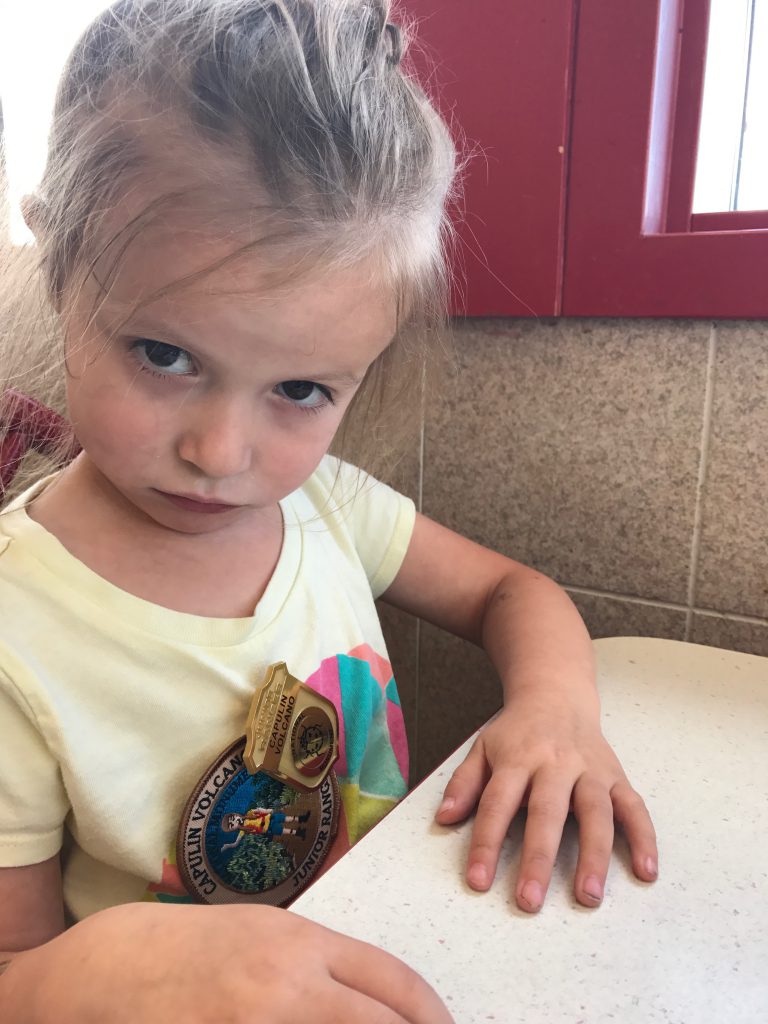 side note. did you know about caramel m&ms? we spotted them at walmart and obviously had to get some. they were ok.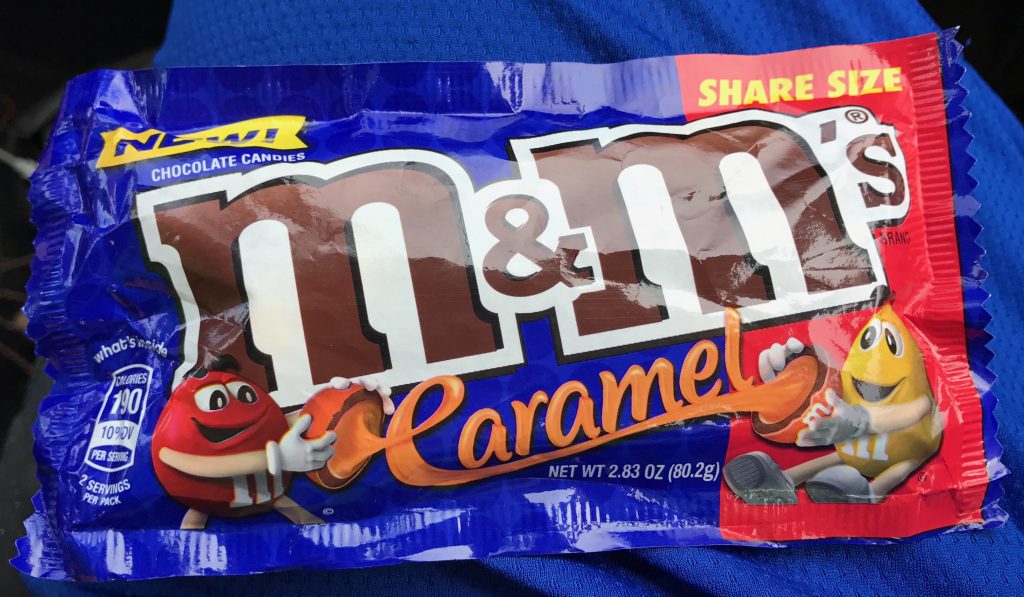 i actually don't even know where we were when i took the next few pictures. it's all a blur. hazel's grub face with pasta.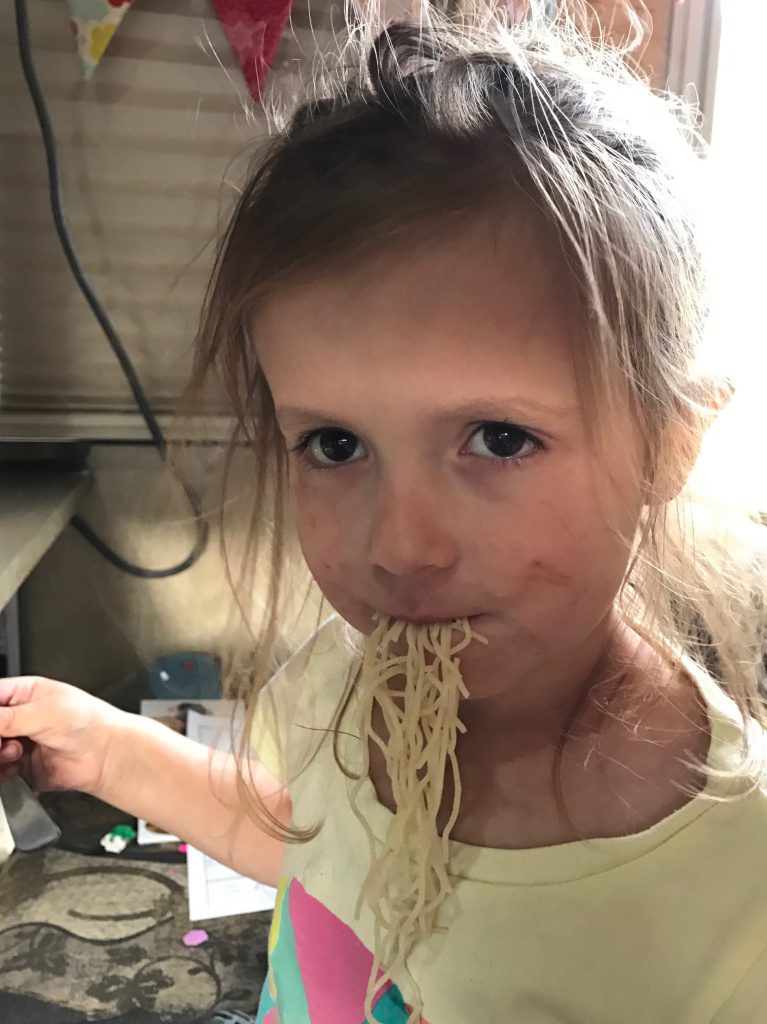 isaac and anna in their beds.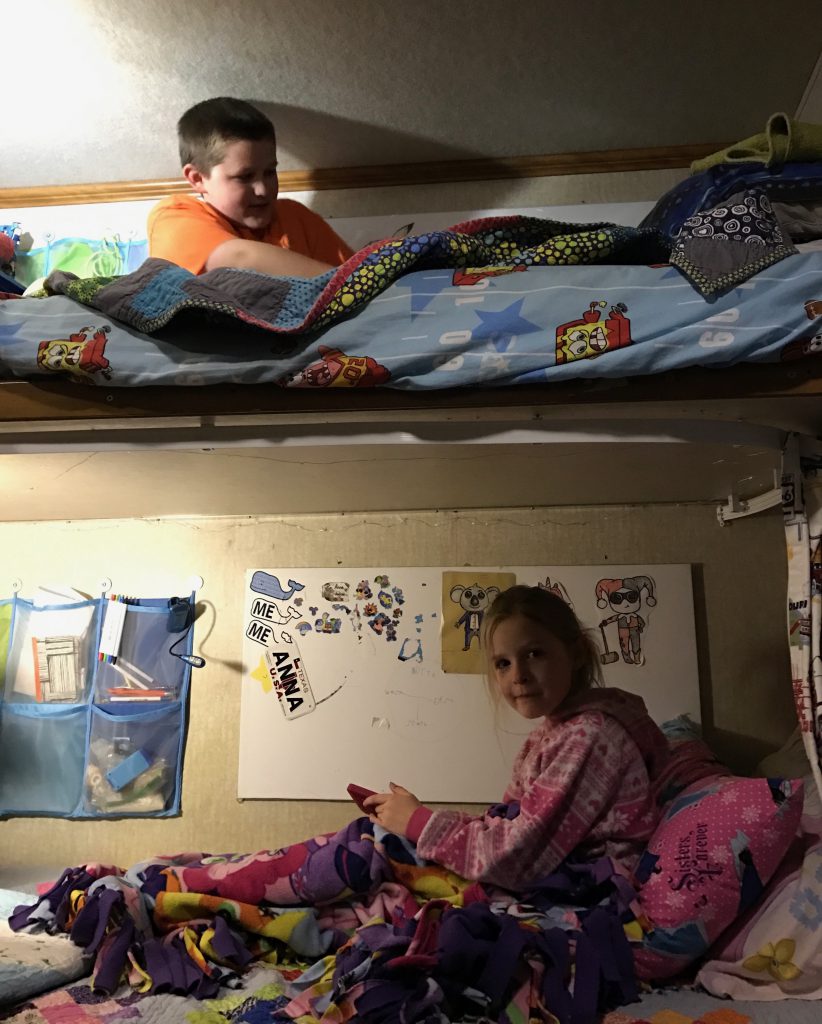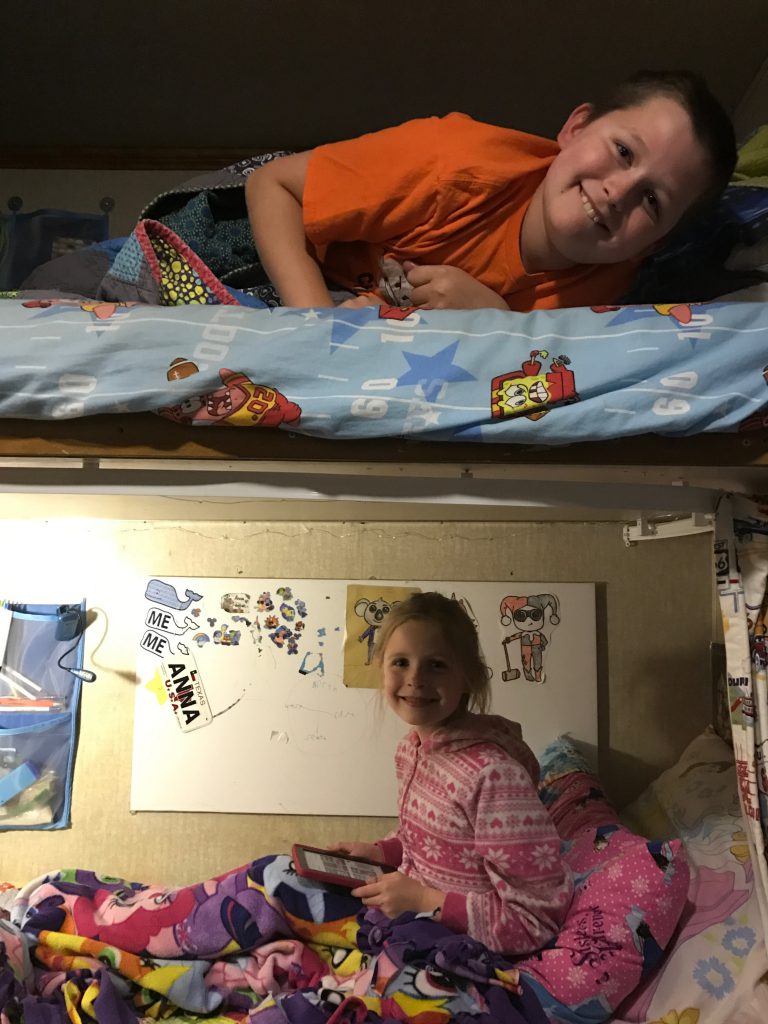 anna gave hazel an art lesson on how to draw this bunny. i'm impressed all around.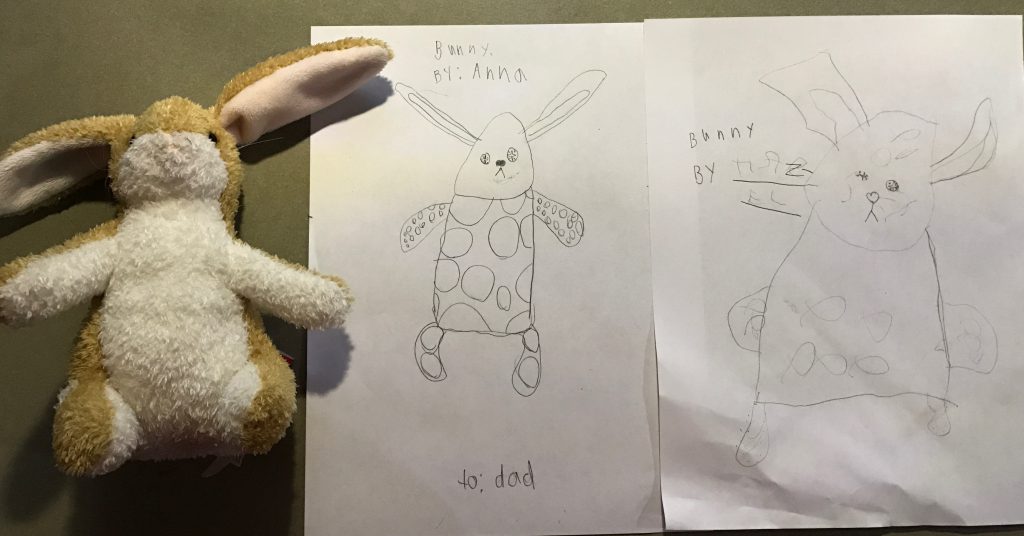 sweet annababy and her sister crazelnut.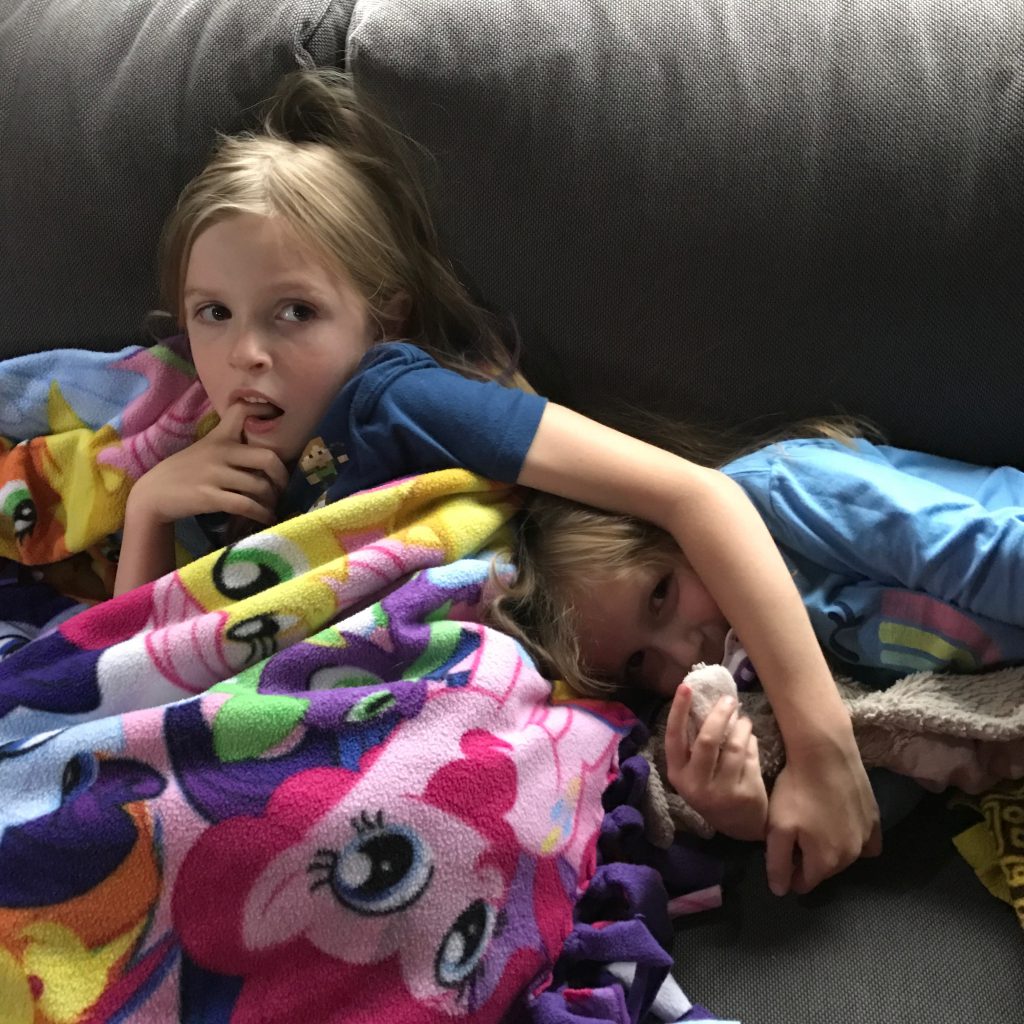 ok. so, we left raton/sugarite canyon a few days early. the internet thing was annoying. and the lack of things to do. so, derek found a little cheap campground in blanca, colorado, near great sand dunes national park, and off we went. there isn't much to blanca, but there was a little deli/shop type operation, owned by a polish guy from chicago, who goes to great lengths to stock the store with legit polish fare. we tested out a number of candies.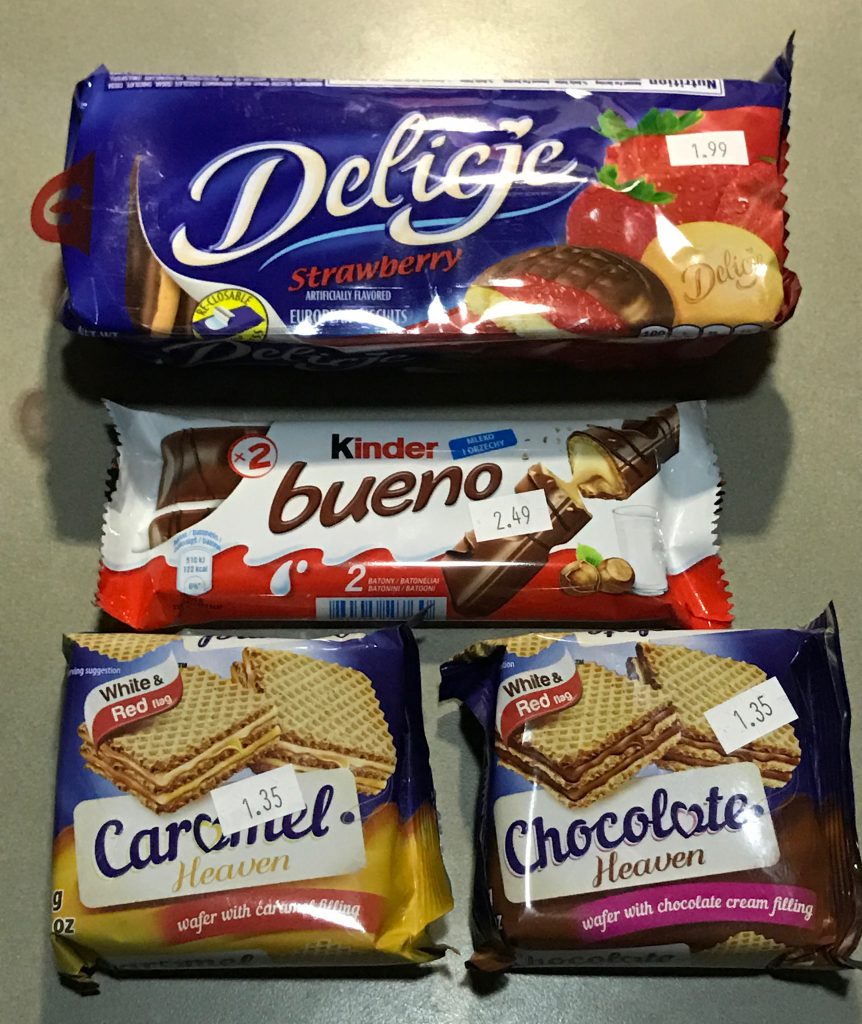 unfortunately, some nasty weather arrived around the same time as we did. so, it was nasty and muddy and cold and slushy. it didn't stop us from visiting the sand dunes, as planned, as you'll see in a later post.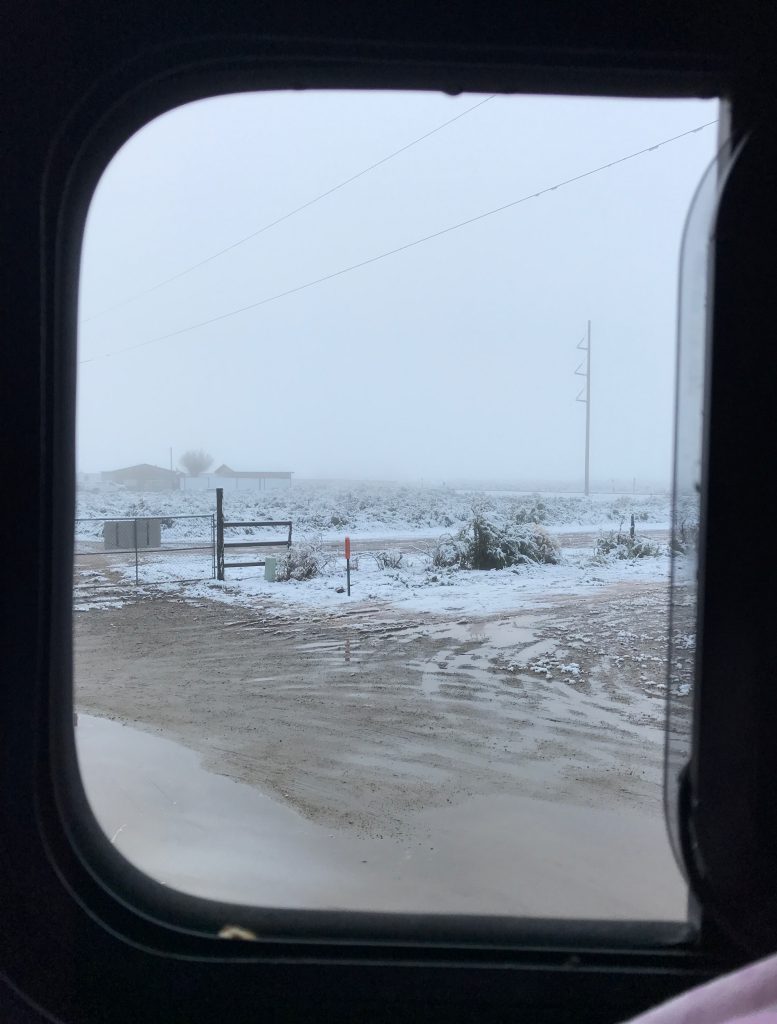 the sun came out and the next day provided a decidedly different (and better) view. there was a train track right behind our site, so hazel was a happy camper.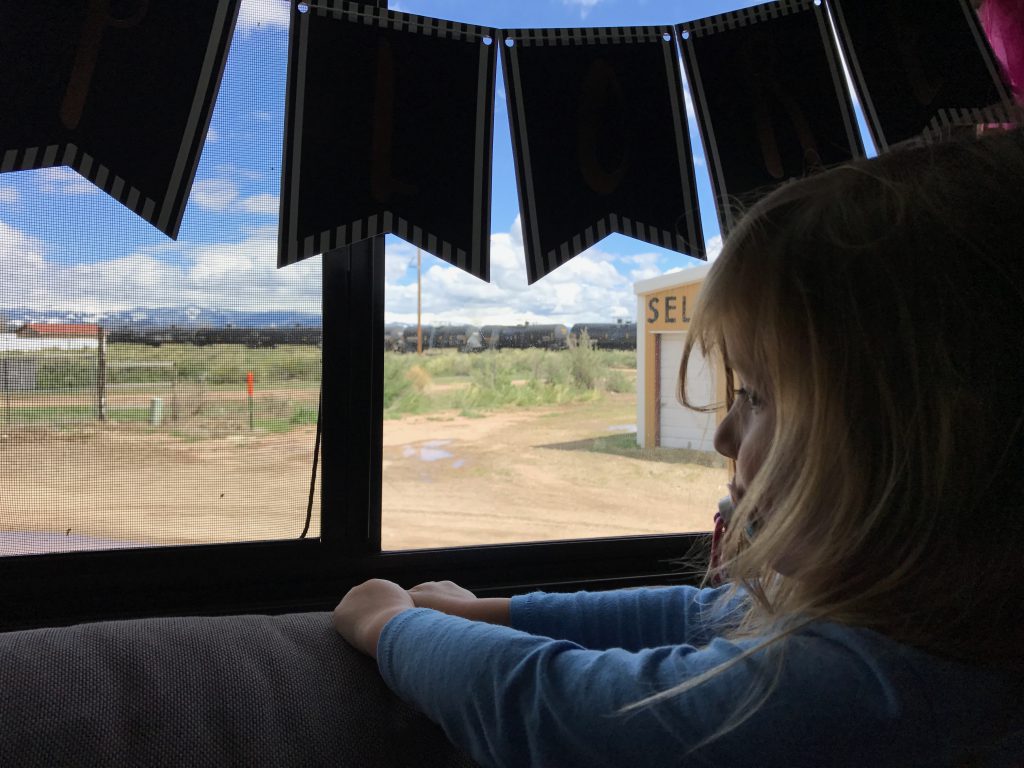 with less precipitation, we were able to put our colorado sticker onto our united states decal.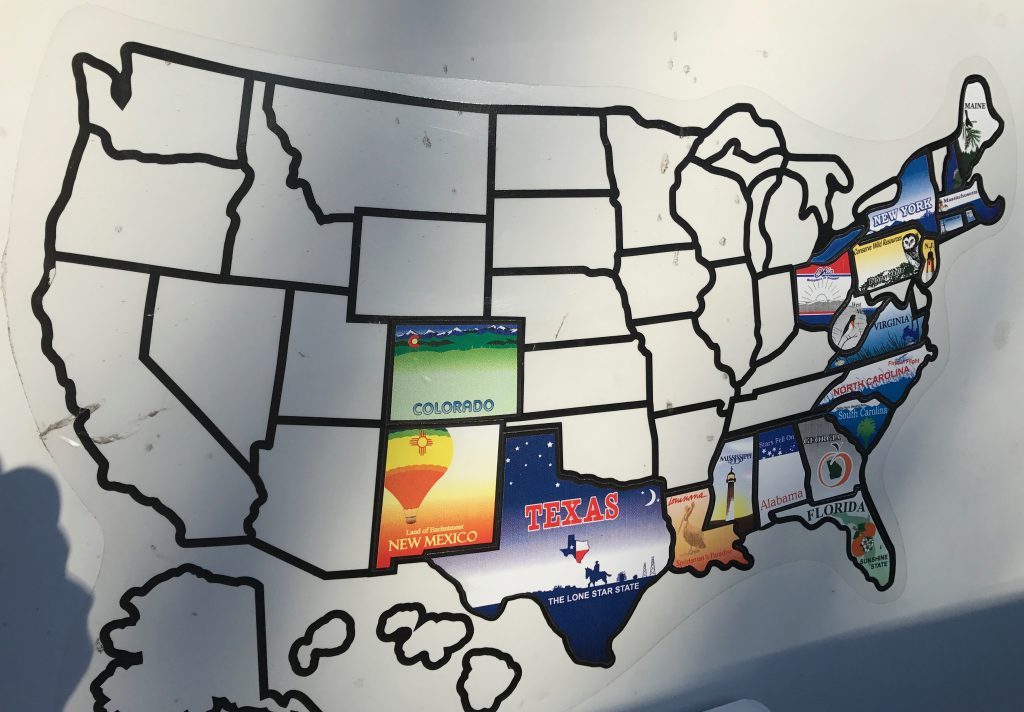 also, once the weather cleared up, we had a great view of blanca peak, which overlooks the town.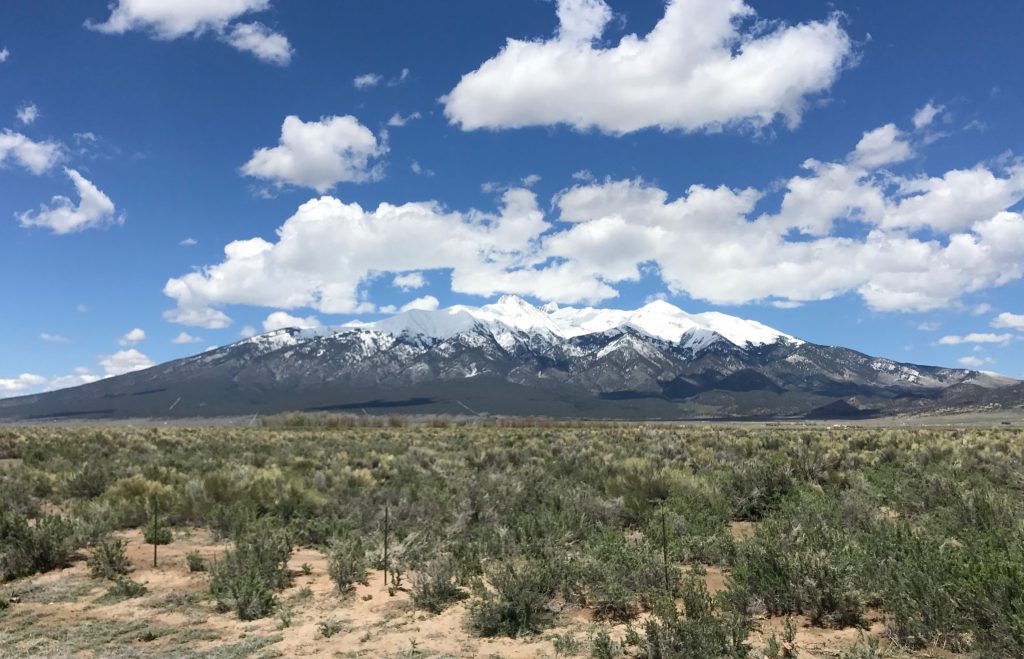 on our last night, we were driving home from dinner and i noticed a totally creepy scarecrow/mascot/mannequin type person (made with multiple saws?) on the side of the road. i made derek turn around so i could get a good picture of it. you see some weird stuff when you travel the country.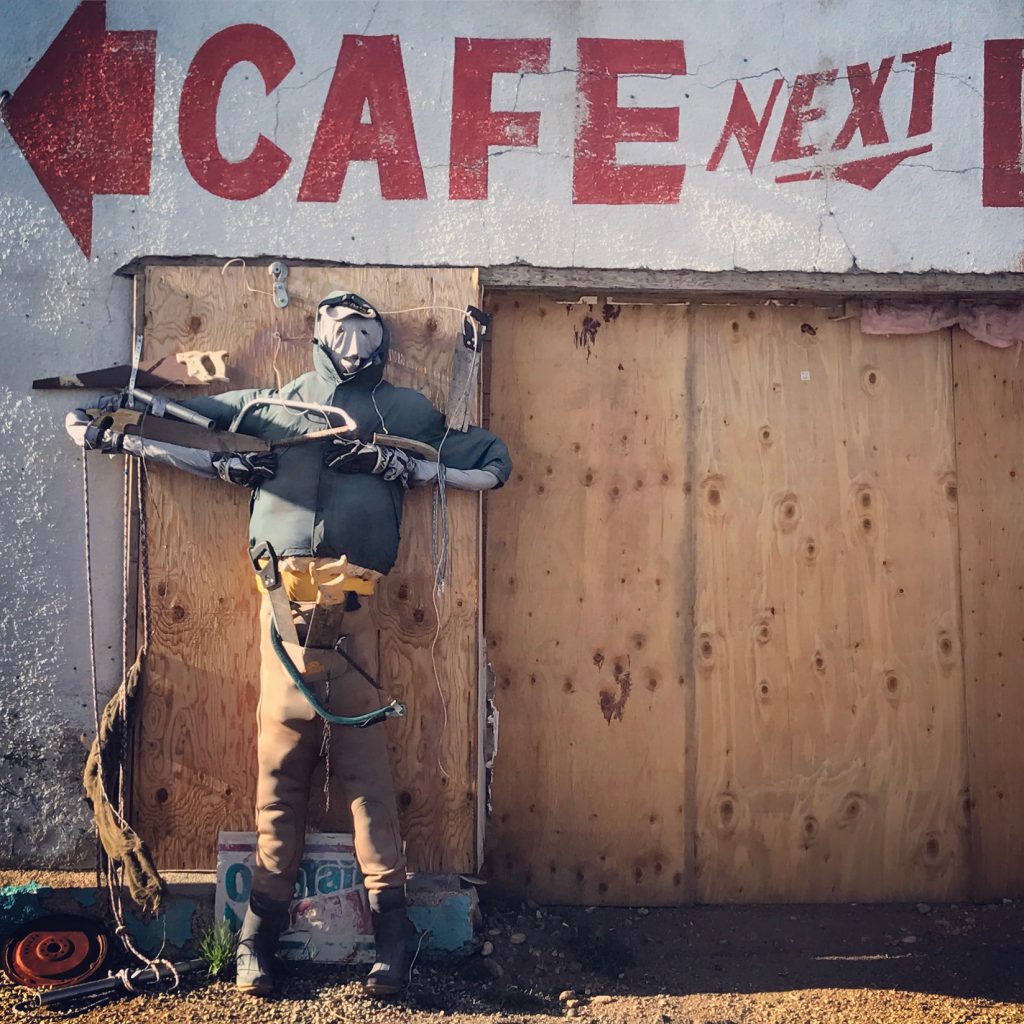 anyhooooo… the next morning, we packed up and made our way to colorado springs, where i sit as i type this post. with internet. cell service. cool things to do. and hopefully back on track with my online documentation. thanks for sitting through this boring catchup post.