after derek and i took our excursion to twin lakes, i couldn't shake the idea that we would camp there. we decided that we would leave friday and head down, spend one night and then get back on track to rifle on saturday. once that was decided, the grandlidboms decided to stay a little bit longer and go with us to leadville and we could go on a train ride for our last hurrah.
we woke up friday morning, packed up and headed to leadville. but before the train ride, more pizza. obviously. we tried a couple of different flavors and they weren't as good as our first trip. but still delicious.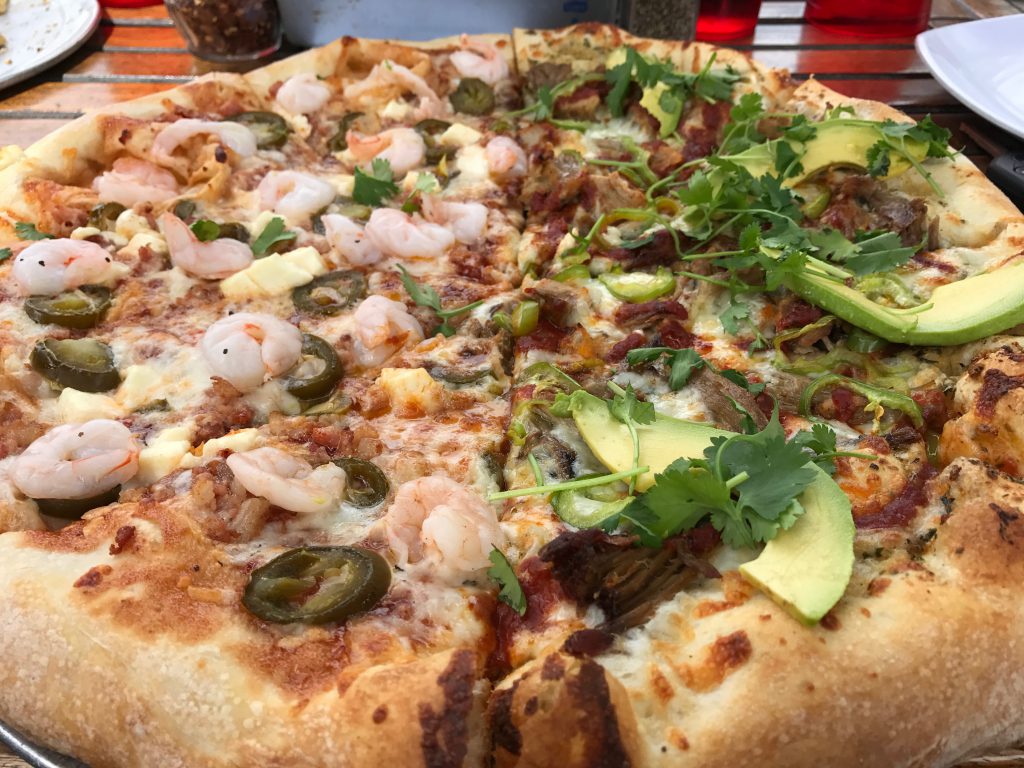 after a stroll through a gift shop, we were off to the train station.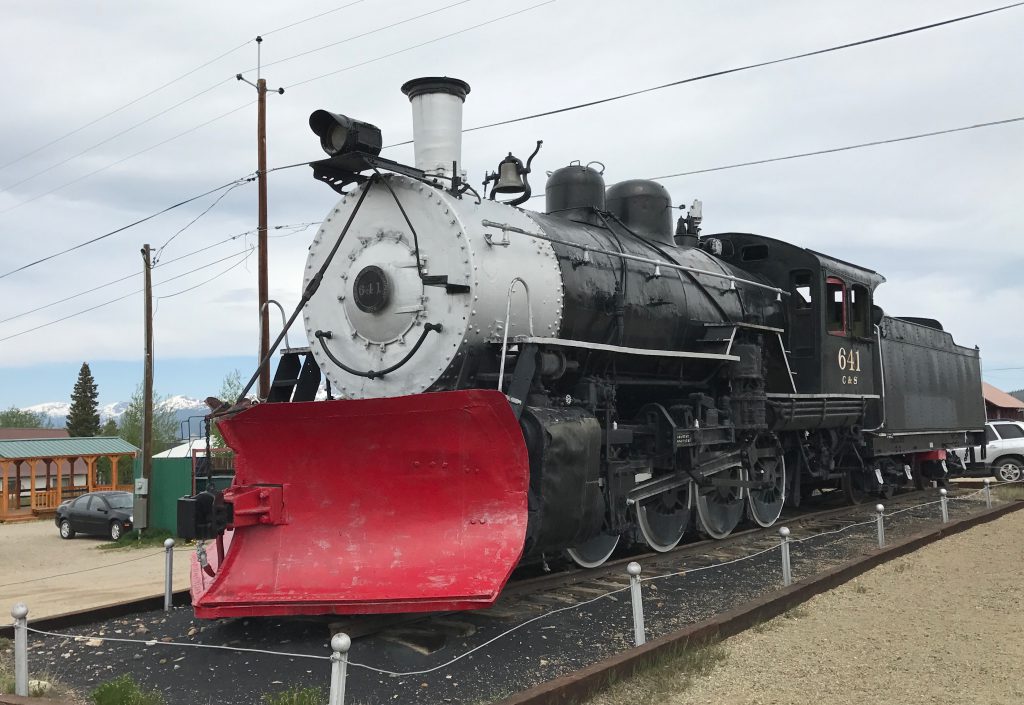 before we boarded, we took a group shot with the grandlidboms and the lidkids.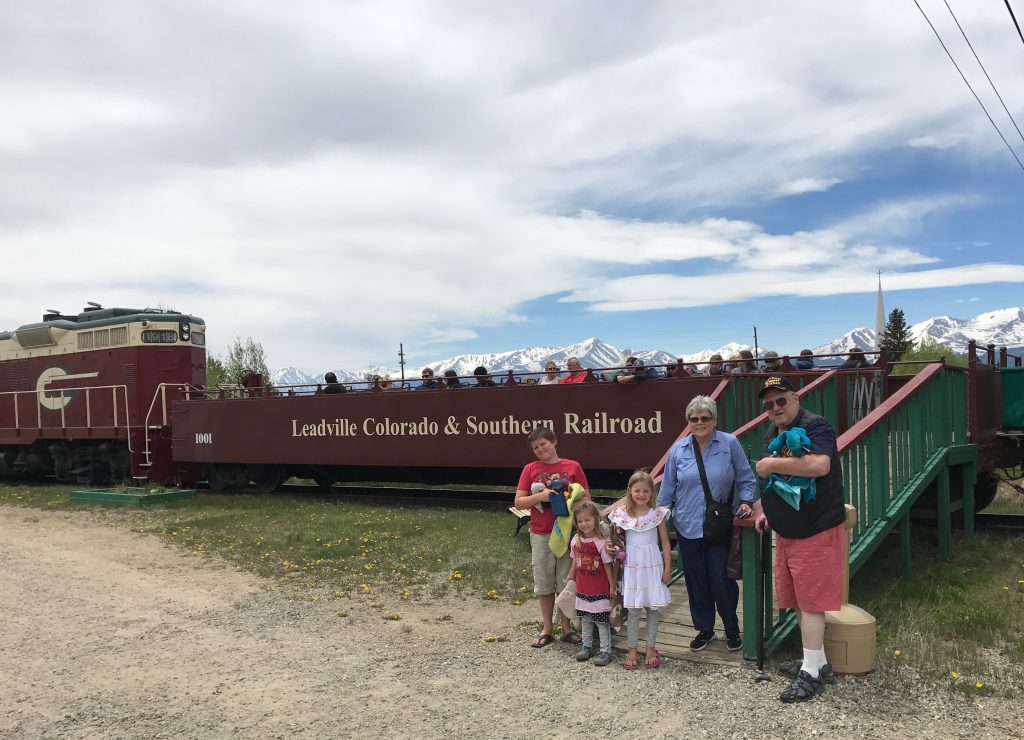 the views were beautiful.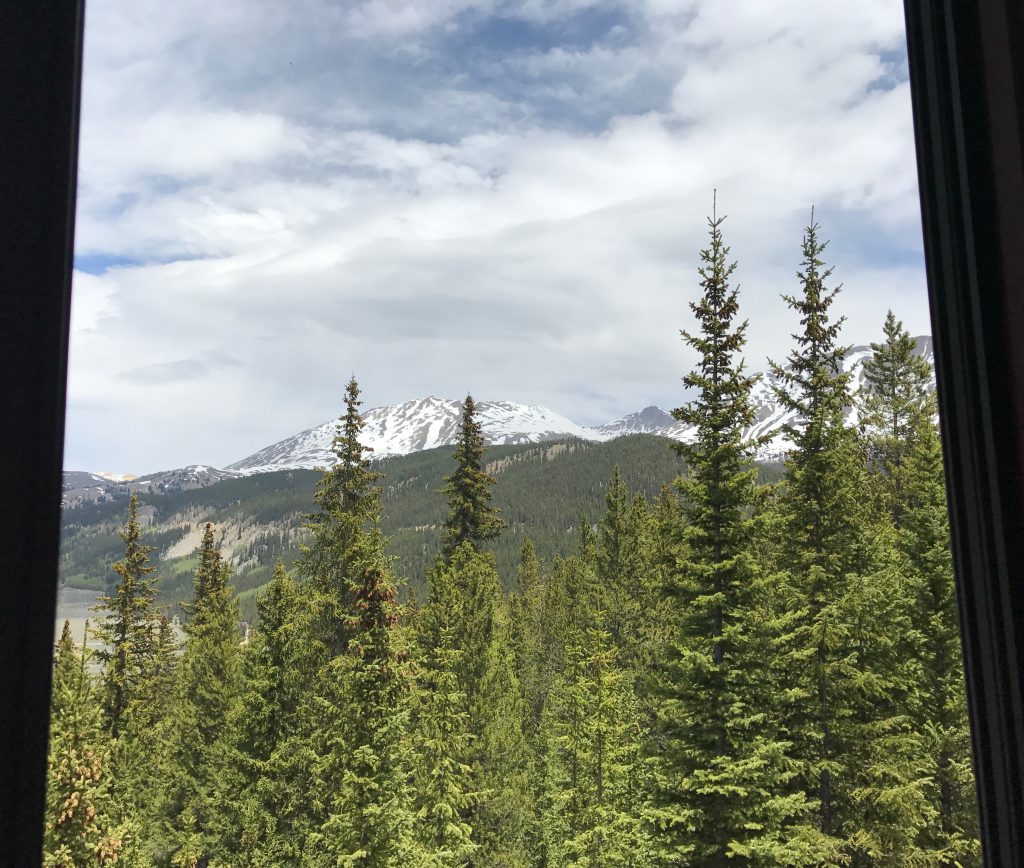 we were all working hard to get the best shots and the best video clips for our "one second everyday" app.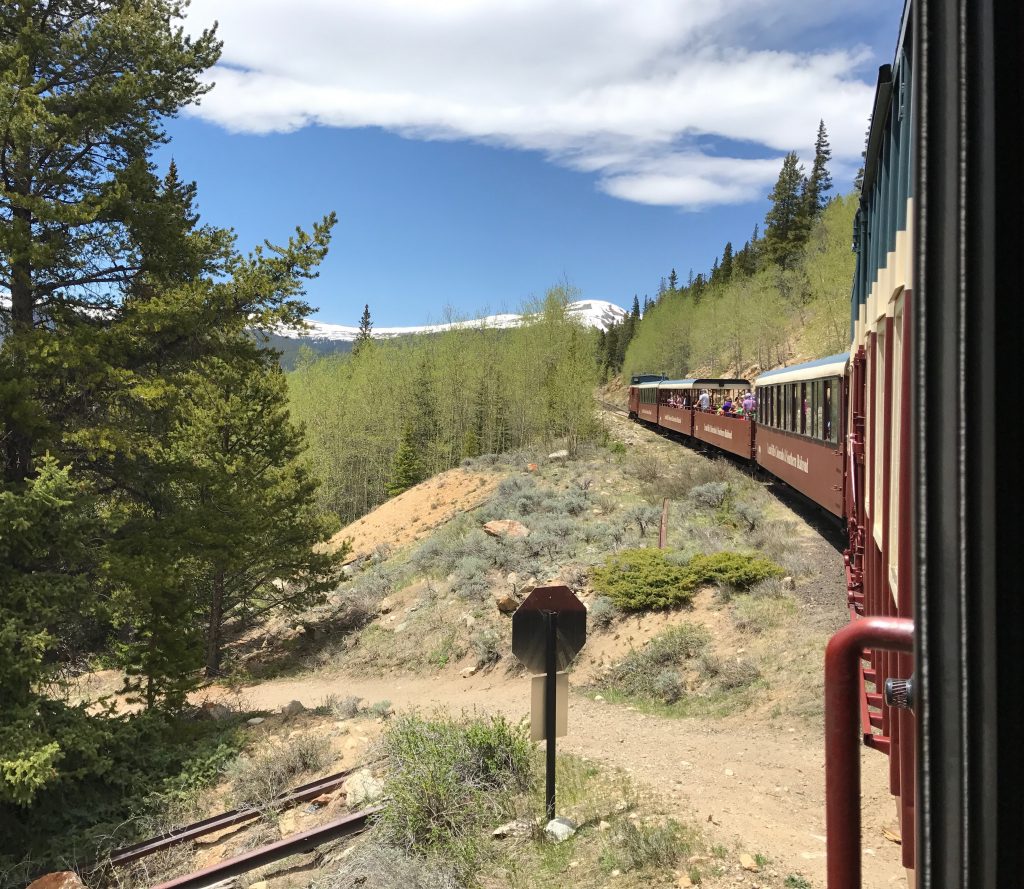 we followed the arkansas river and route 91(i think?).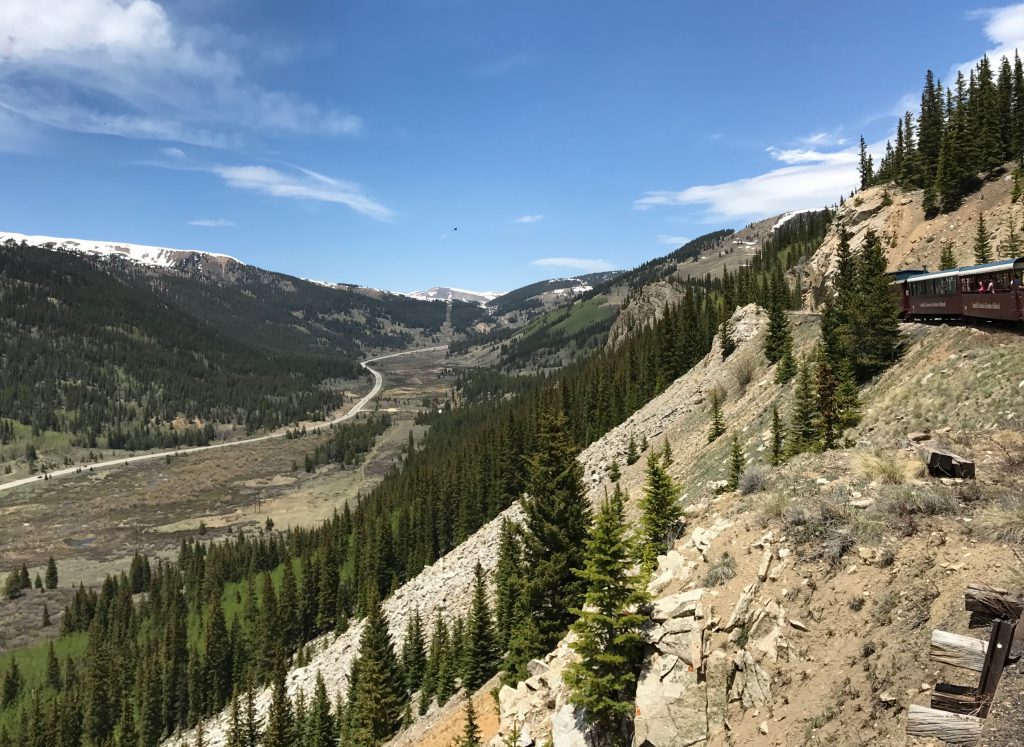 hazel thought the train was mostly cool, but she wasn't interested in the views. the kids actually mostly just sat and played with figurines. i wish i took more pictures of them.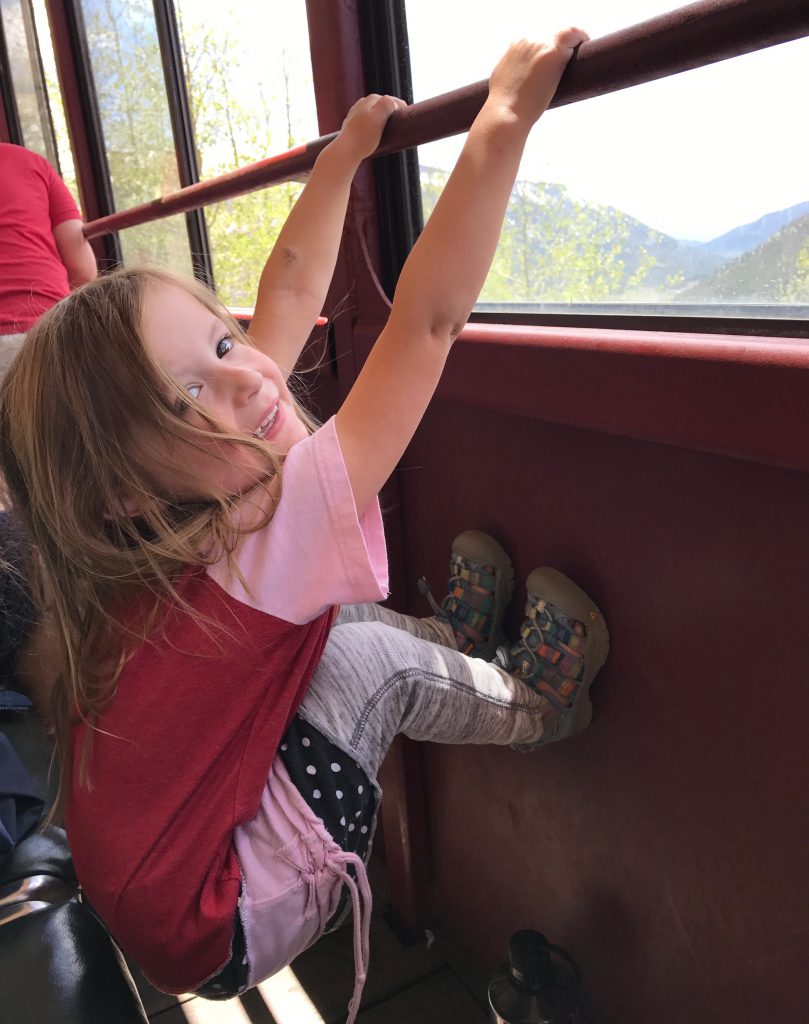 but as it was, i took a lot of pictures of the view.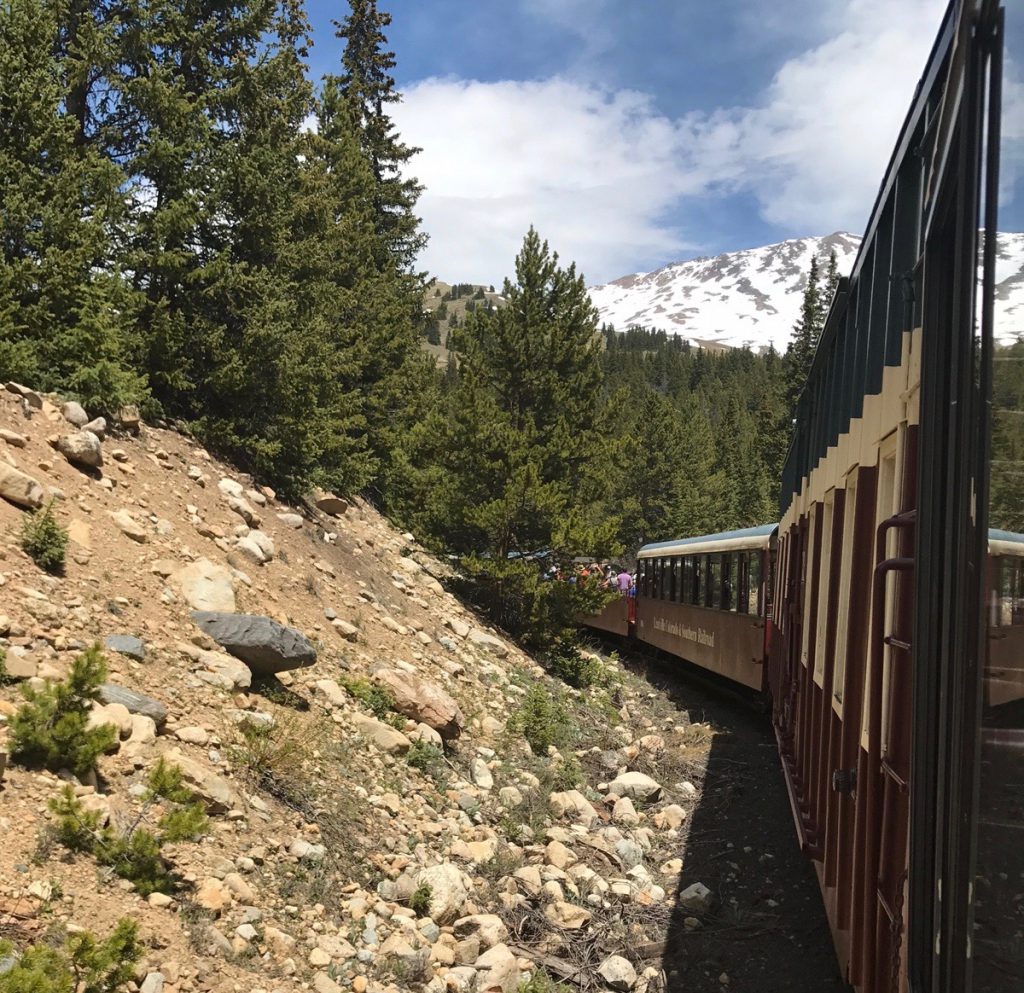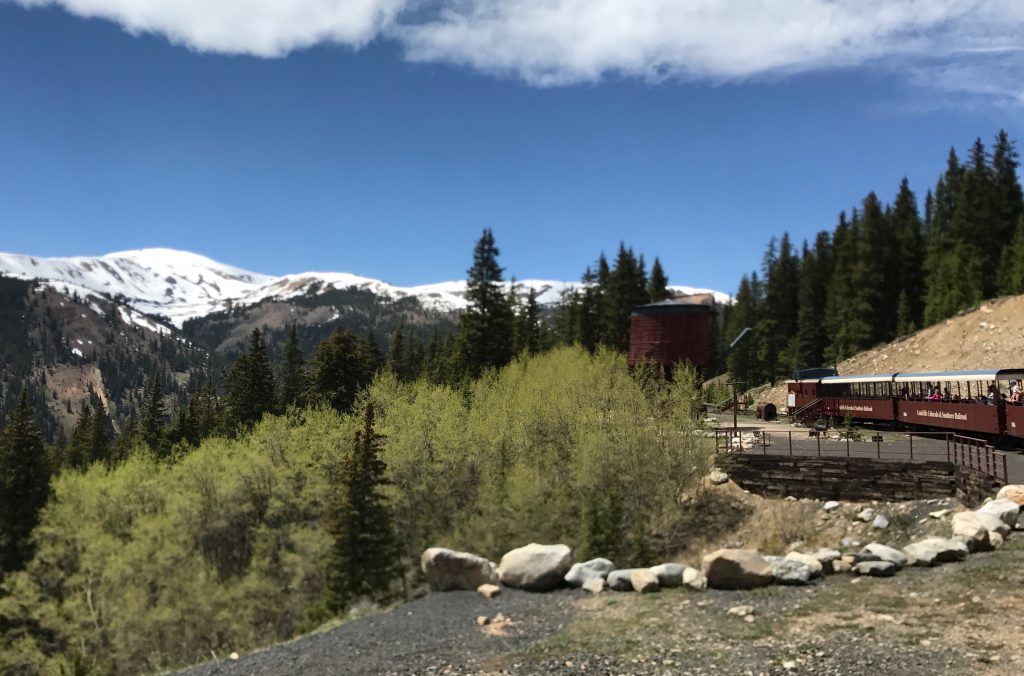 near the top, the train stopped to let us get out and stretch legs. the kiddos got to go up to the engine and meet the engineer. hazel was mostly mortified, but managed a high five.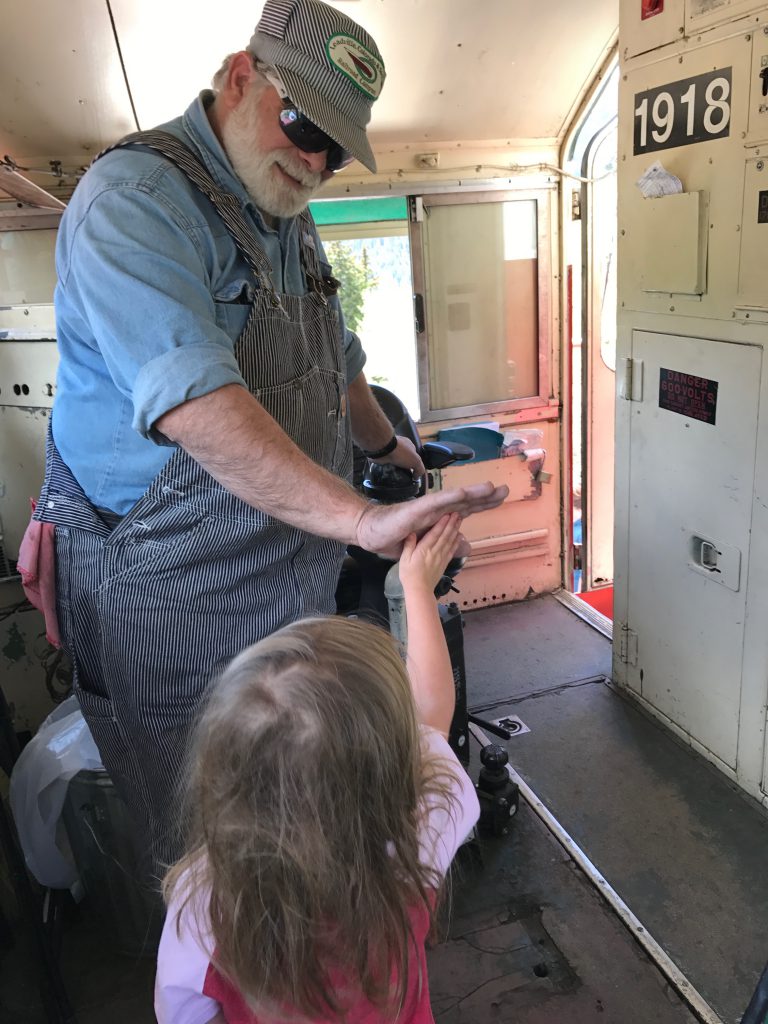 we also (barely) made it back to the caboose to check out that action.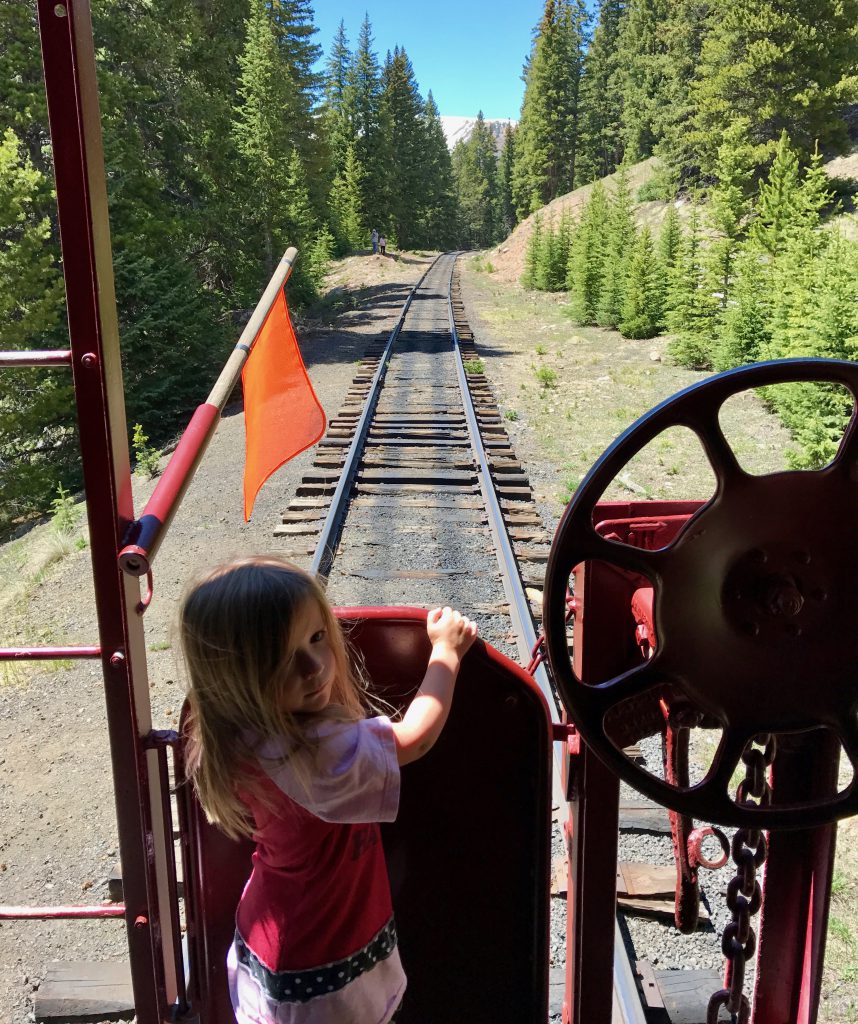 finally, it was time to head back down the mountain.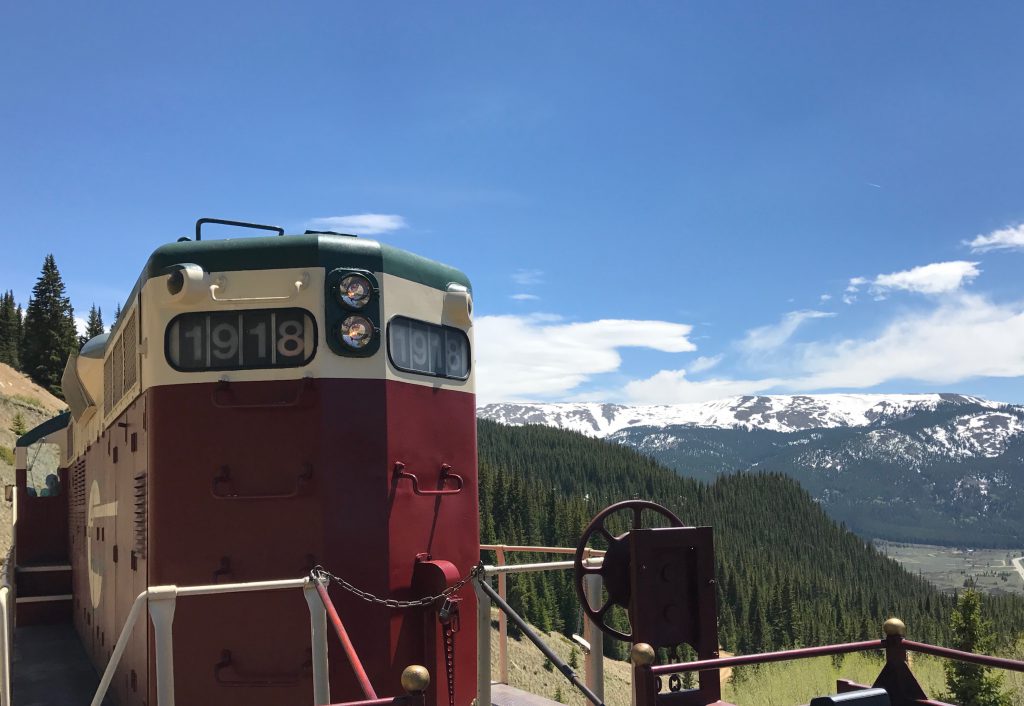 cute train enthusiast.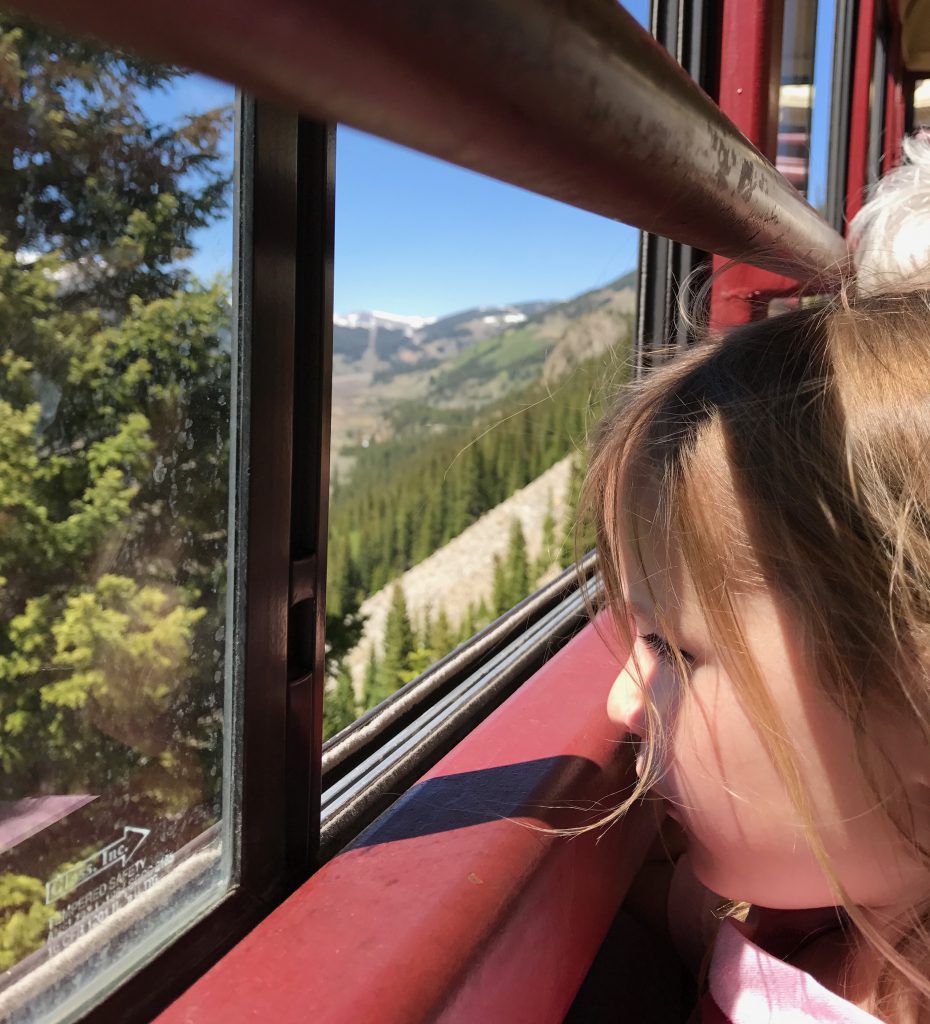 one last train/mountain view. sorry.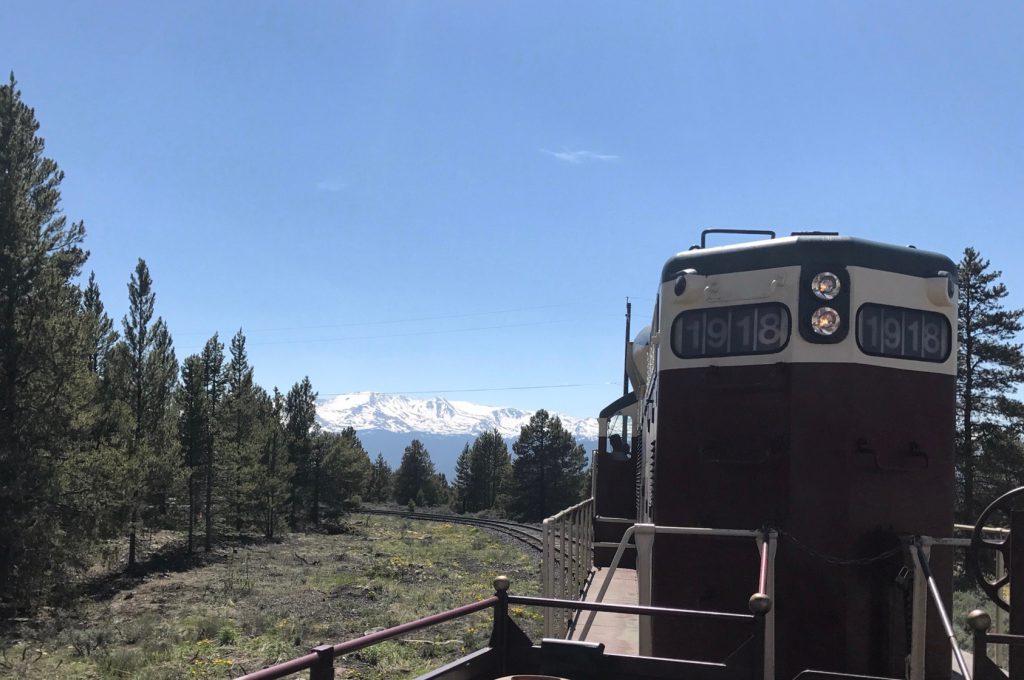 when the train ride was over, we said our goodbyes to the grandlidboms and headed to twin lakes.
we scoped out our campsite and started setting up.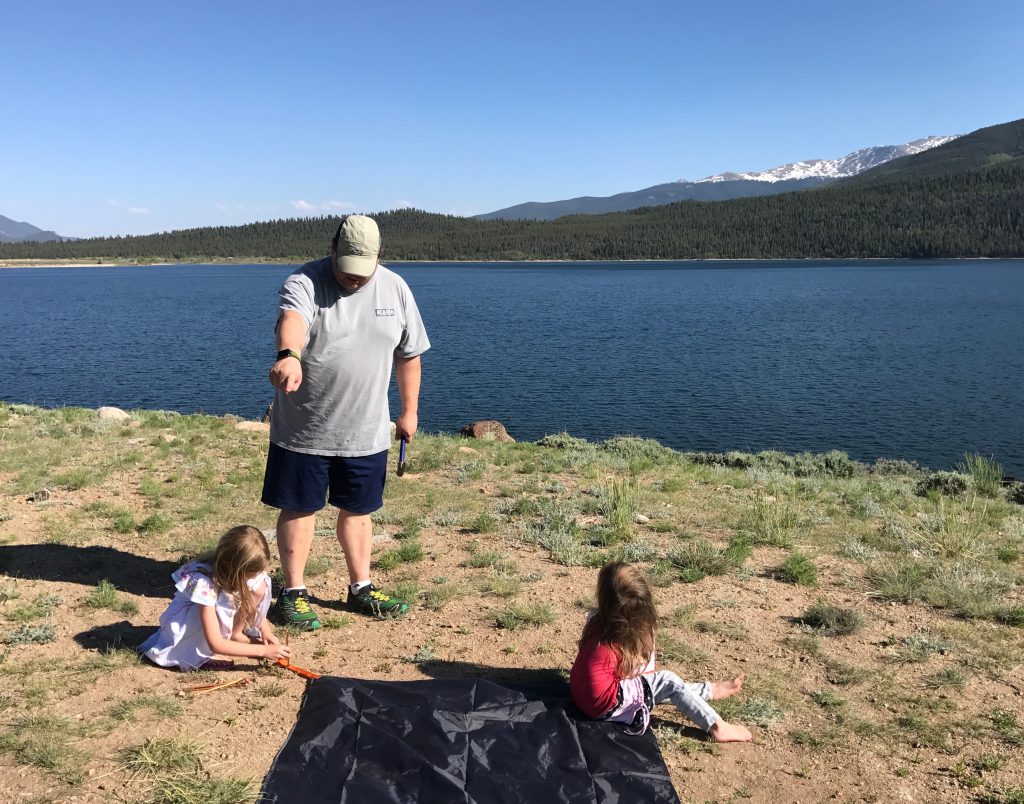 we actually sold a small tent before we left for the lidbom rambling road show. we brought a huge tent. then we abandoned the huge tent at my mom's. and bought this small tent a few weeks ago, when anna and i decided we wanted to take some side camping trips. also. check out that view.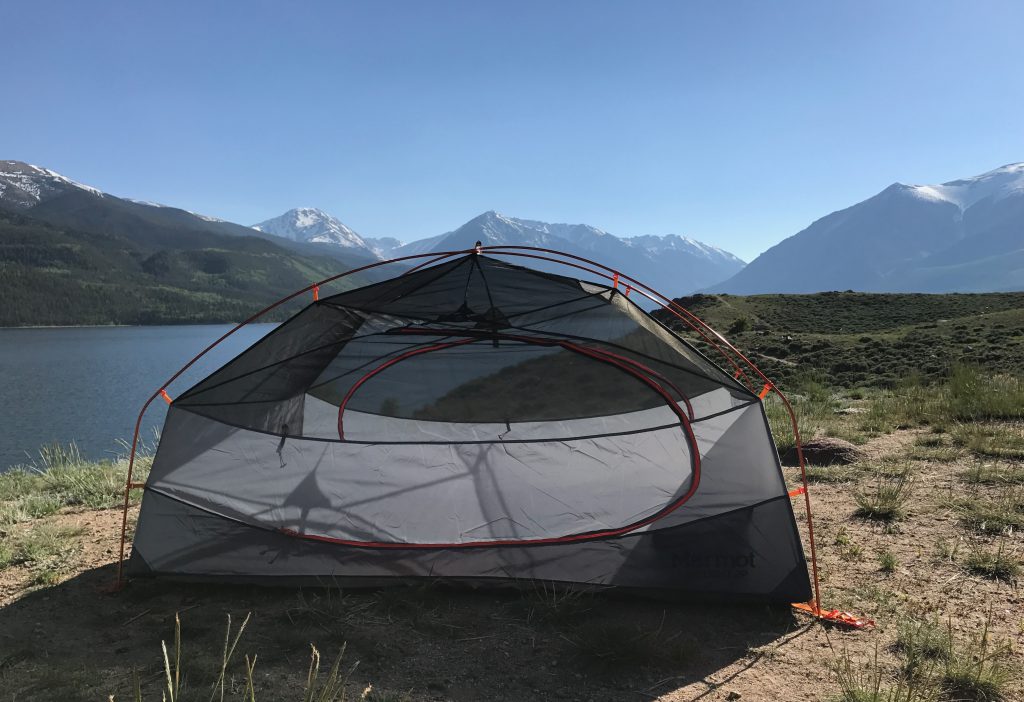 we started up a fire and roasted up some hot dogs and s'mores.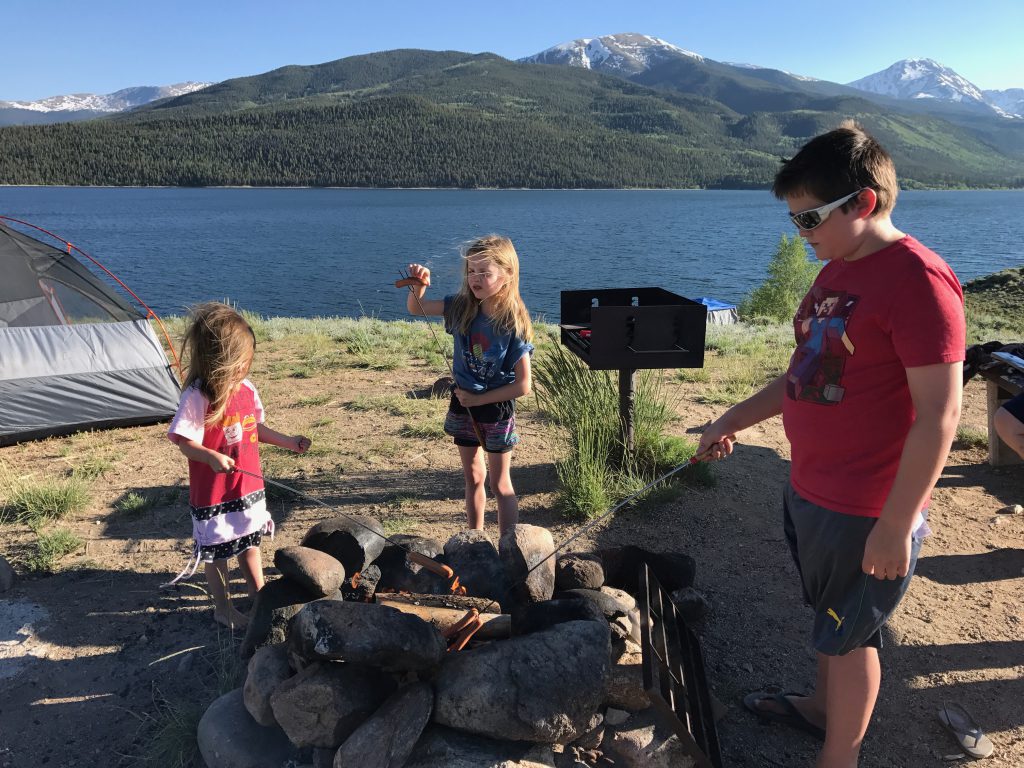 once we were all set, we went down to the lake to check things out.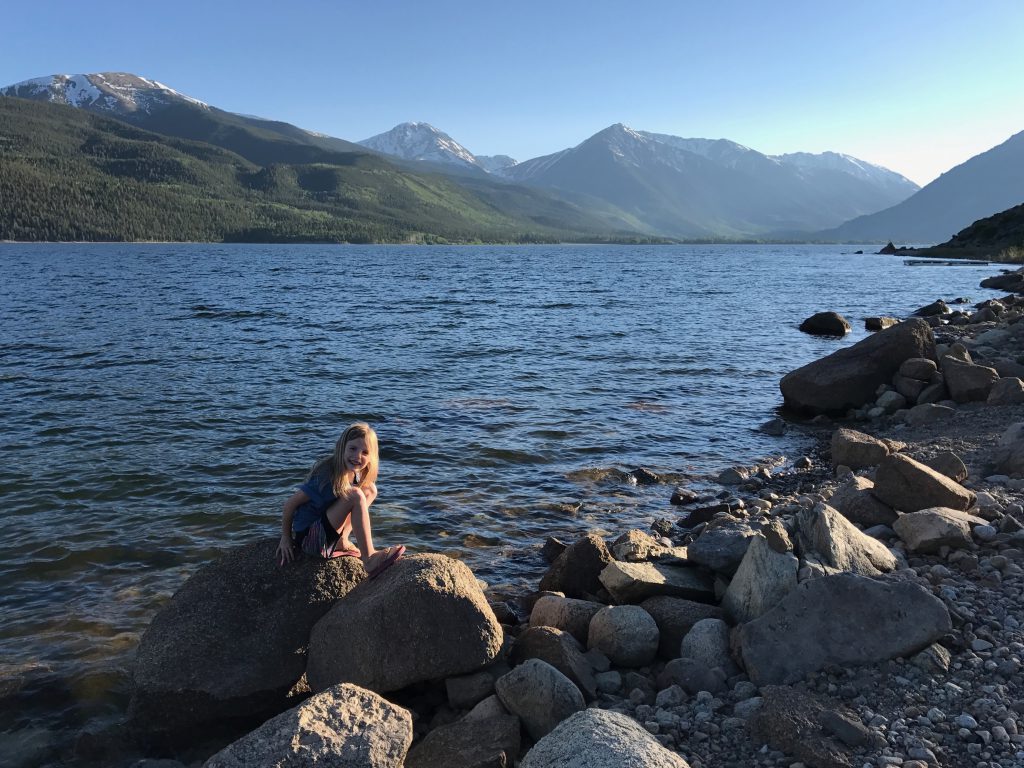 the kids hopped around on rocks. surprisingly, no one took an icy dip.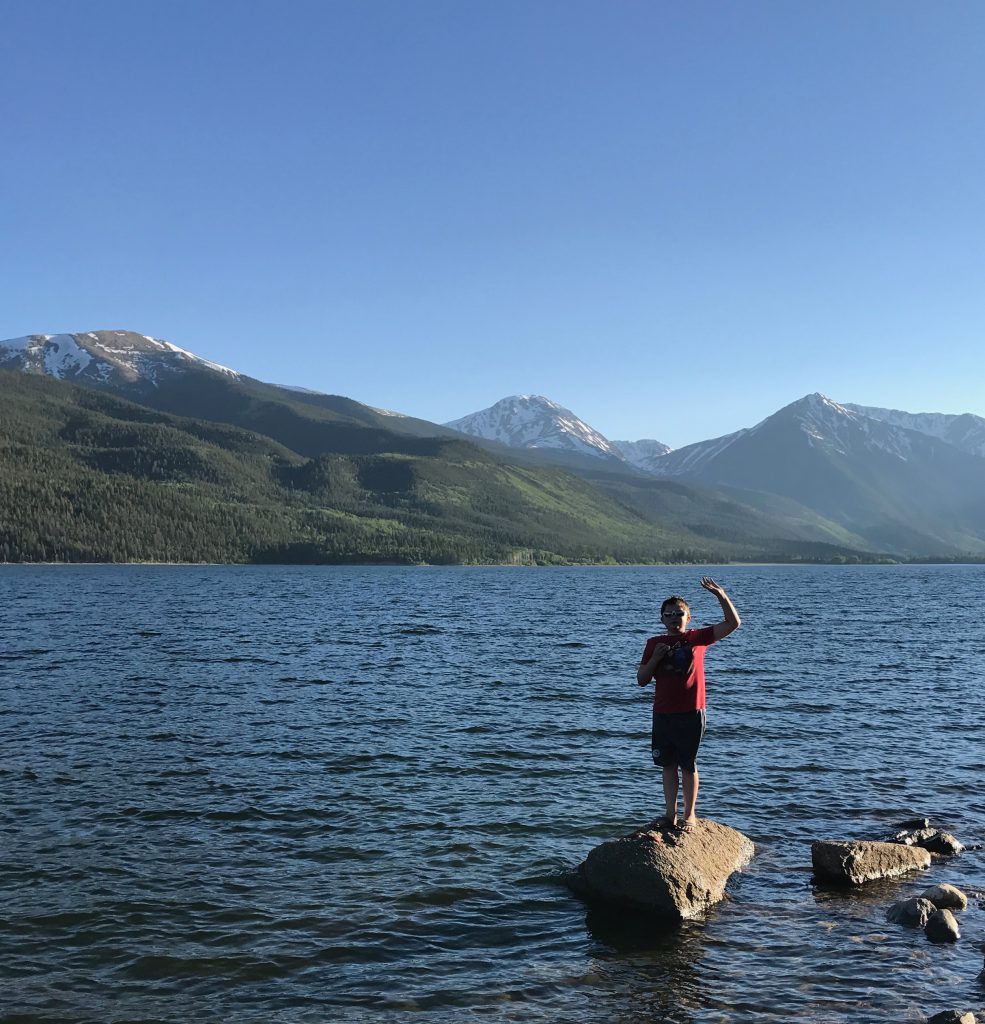 derek fished.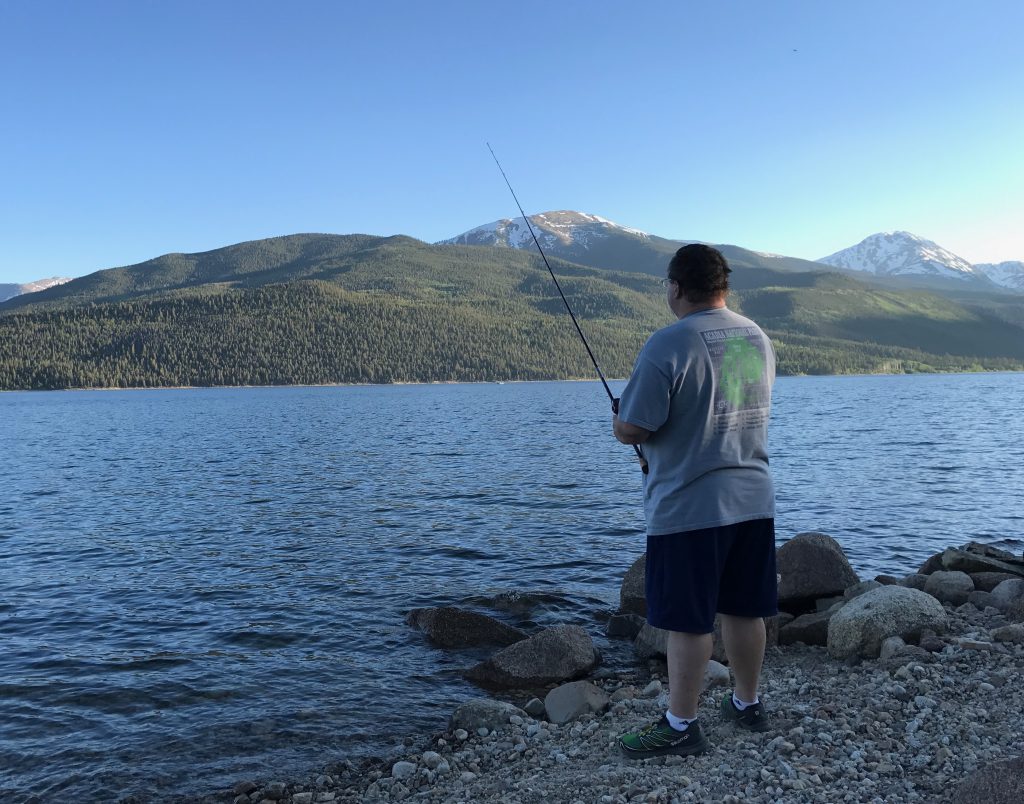 the kids invented some sort of game, involving collecting, transporting and setting up a shop for various sized rocks.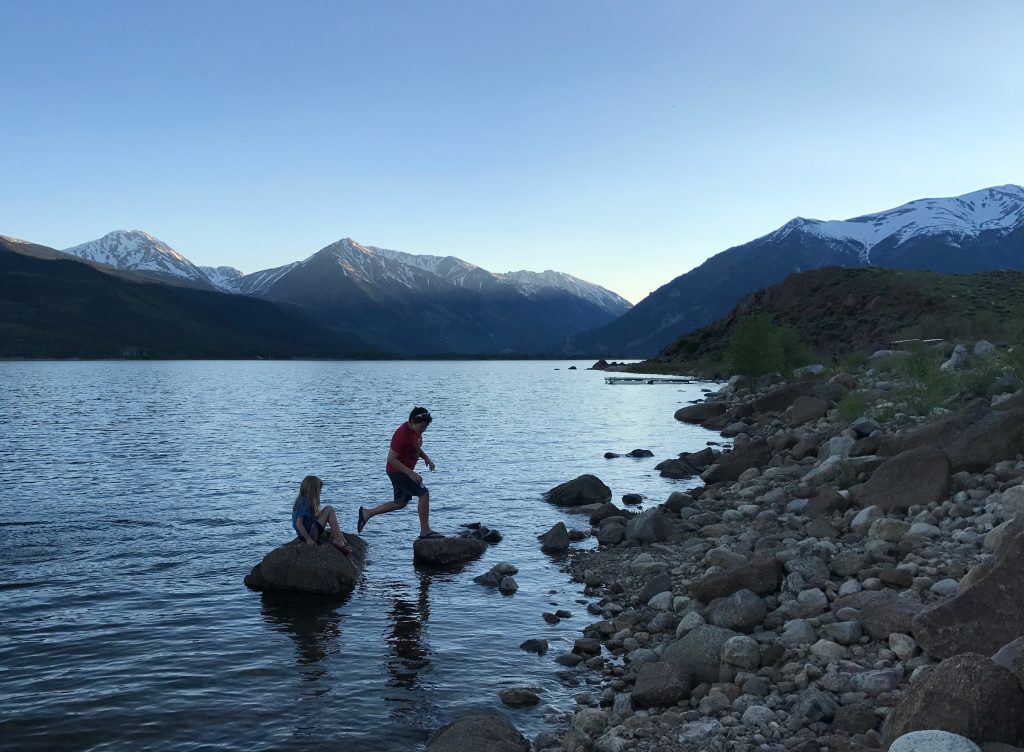 the girlies.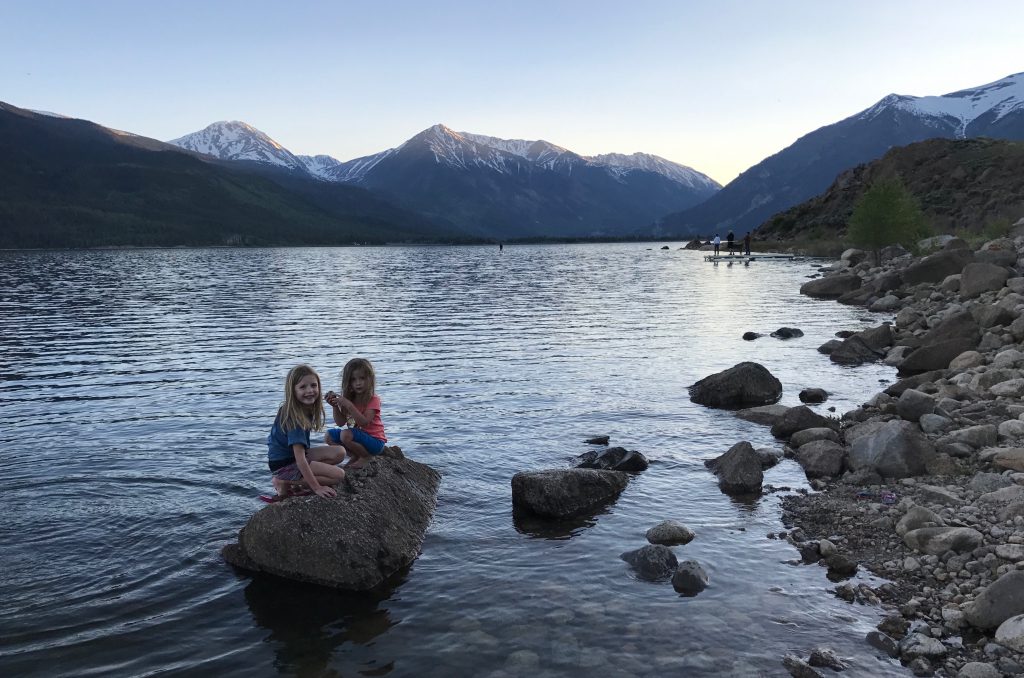 we parked the camper as far from all the other campers as possible, so we could run the generator and recover battery power after the long week of being parked.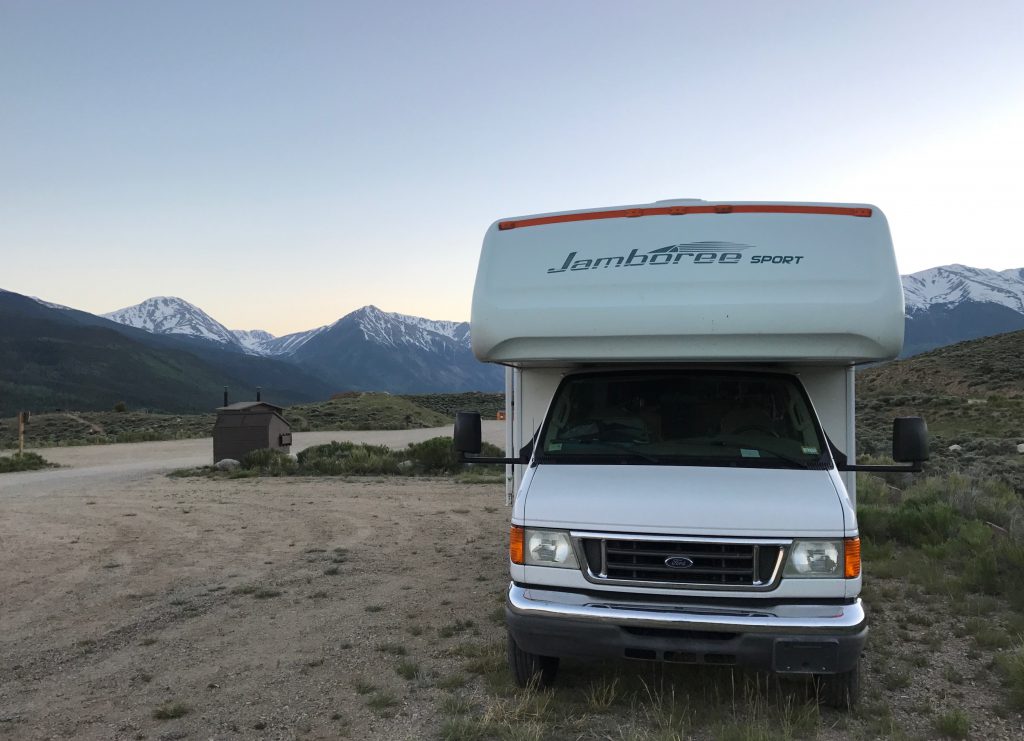 initially, we planned to sleep under the (screened) stars, but as the temps dropped and the wind picked up, we knew we needed the cover on the tent.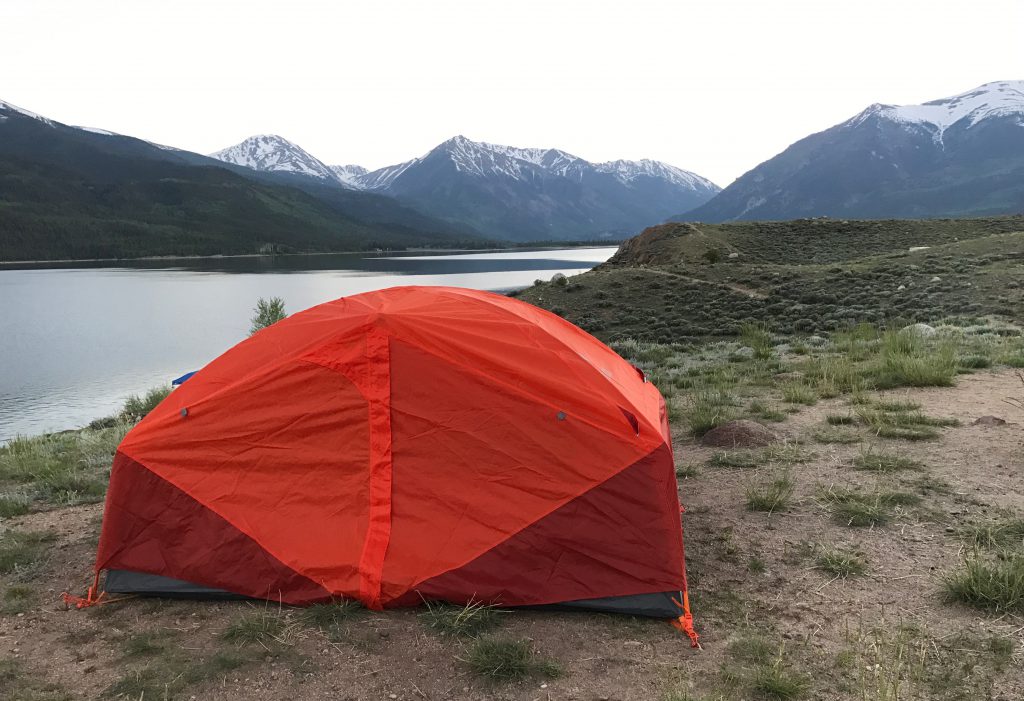 finally, anna and i bundled up and tucked in for the night and derek, hazel and ike cozied up in the camper. it was a long night for me. it was soooooo windy and the camper wall was blowing into me all night. i was a little on the cold side. and i am definitely not in love with sleeping in a sleeping bag. but, i managed to get some zzz's and before long it was morning. and the view we had been waiting for had arrived.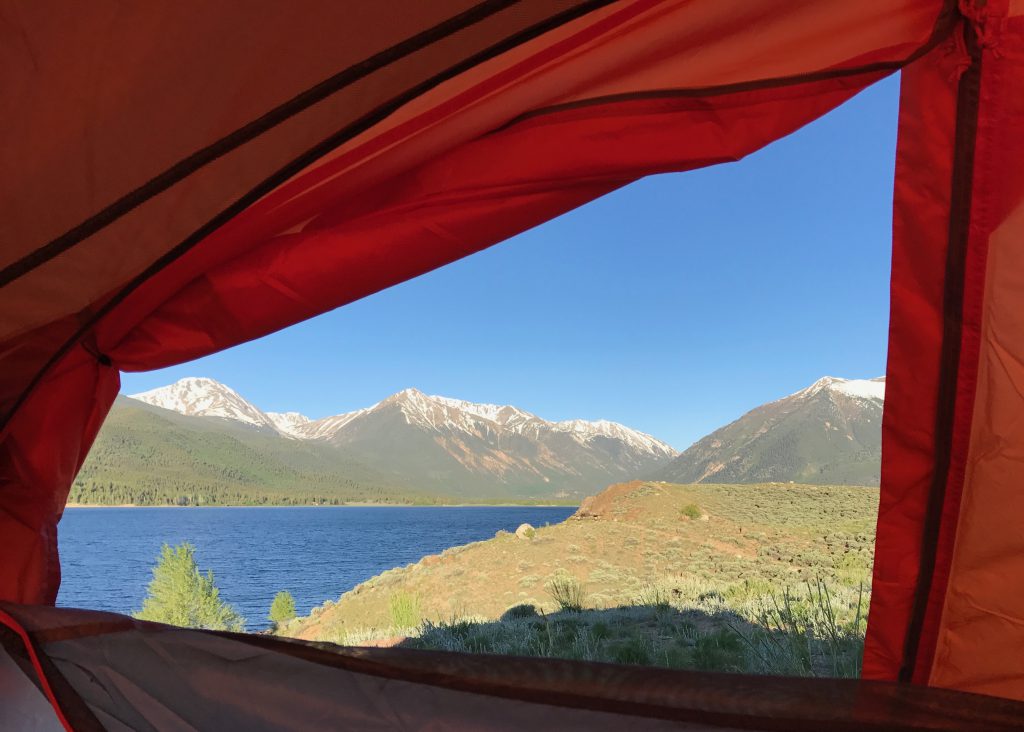 anna slept like a baby and had no complaints. of course, she had wiggle room in her bag and an extra blanket and no tent wall closing in on her. but whatever.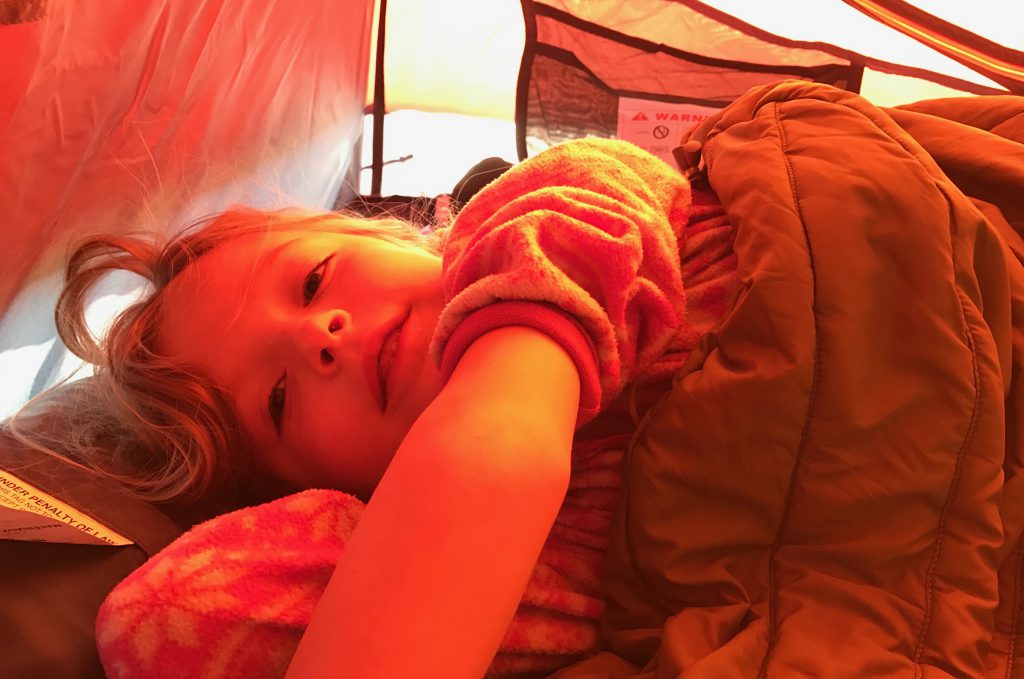 she was a fan of the sunrise views.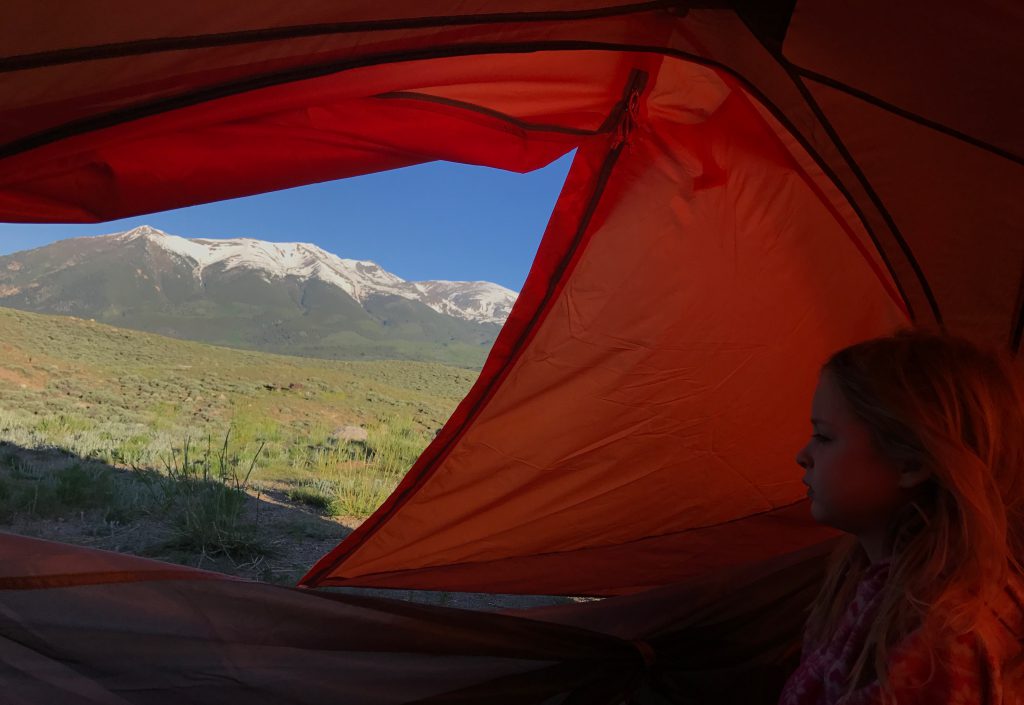 after a few minutes, we took off for the camper, to use the bathroom. 🙂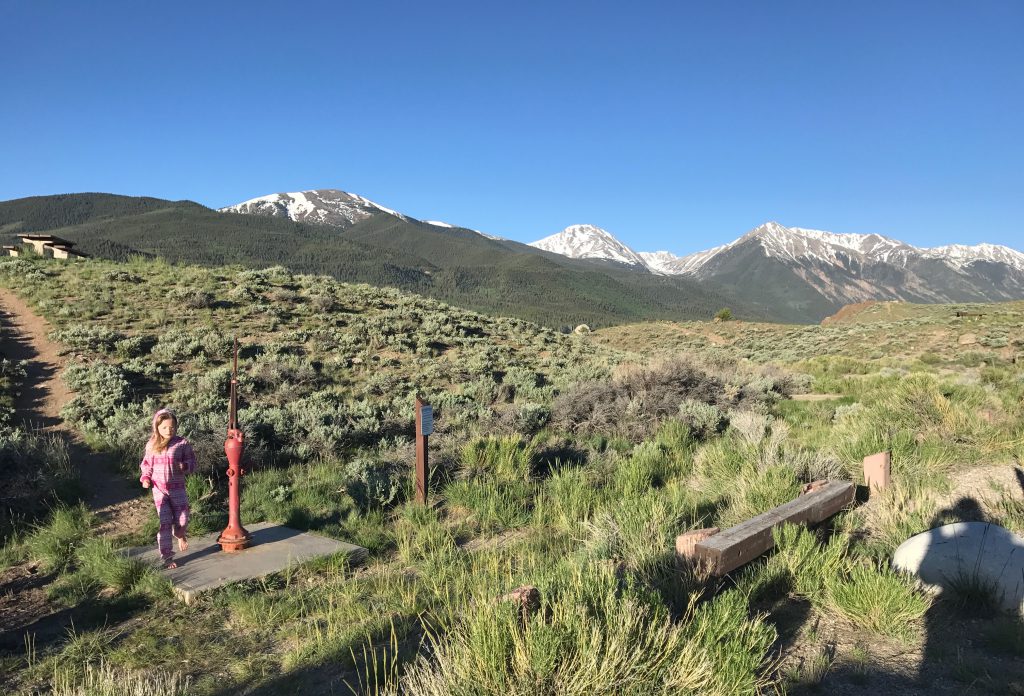 and then it was teardown time. it was so windy, so we just shoved everything in as best we could and threw it in the car. our camper and car were stuffed to the gills with random bags of travel stuff, toys, gifts from grandlidboms, laundry, leftover food, etc… we just wanted to get to the next campground and get settled and reorganize.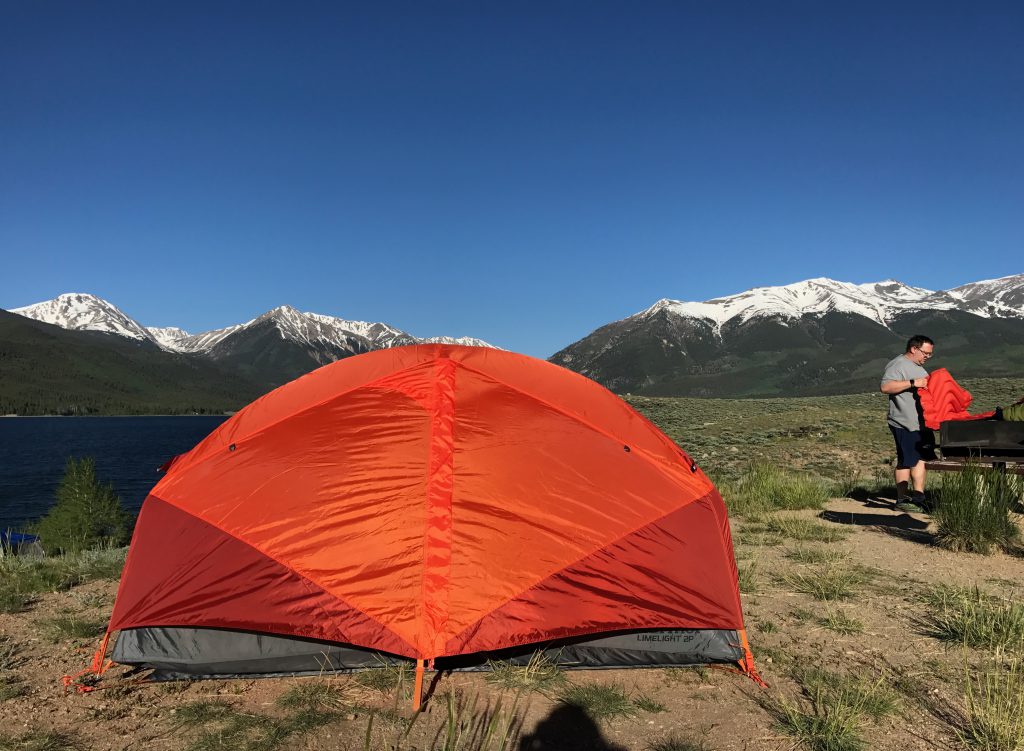 one our way out, i stopped for one last picture of beautiful twin lakes, colorado.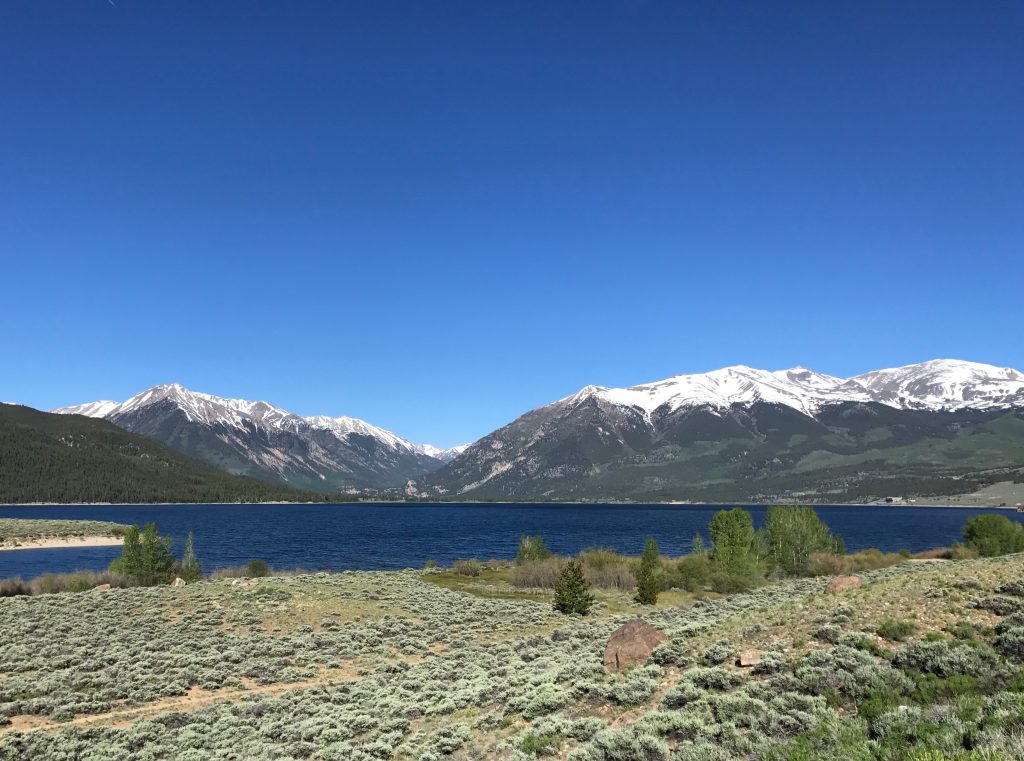 next stop: rifle, colorado.