i had high hopes of cramming all of my grand teton national park pics into one post, but that was just unrealistic. but i am going to get them into two posts. this is the first in that installment.
firstly, on the way in, we drove from the north end to our campsite on the south-ish end. so, i got a ton of great views along the way. thankfully, i stopped for this one at jackson lake, because i didn't get any from the rest of our time there.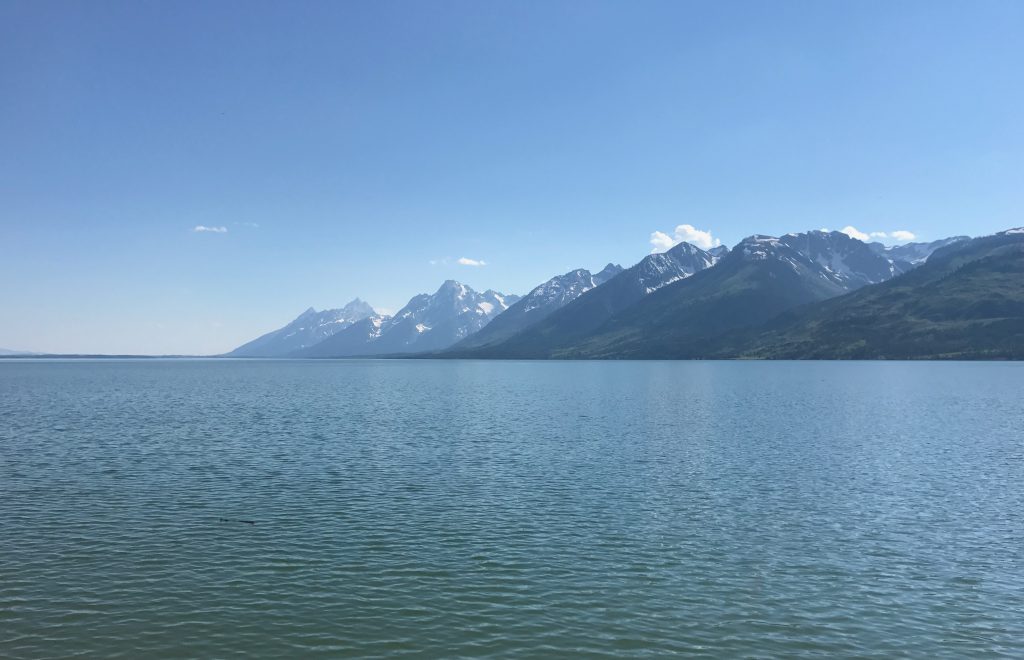 after we were all set up, and had made our grocery run, we took a little drive around inside the park. we listened to our little app that told us about the history and interesting facts, as well as what to expect at each turn and pull out. (it's called "just ahead" if you're interested in such things). and we stopped for pictures at the epic spots. obviously.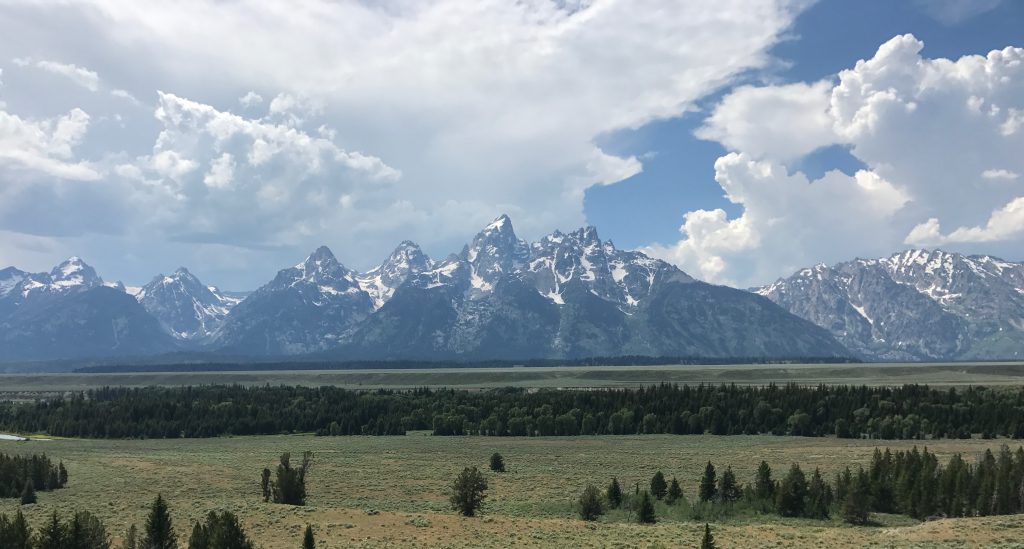 we took a loop that goes along jenny lake and when there was actually a spot to park, we jumped out for a picture. it looks fake. but this is jenny lake. and the lid kids. they look real.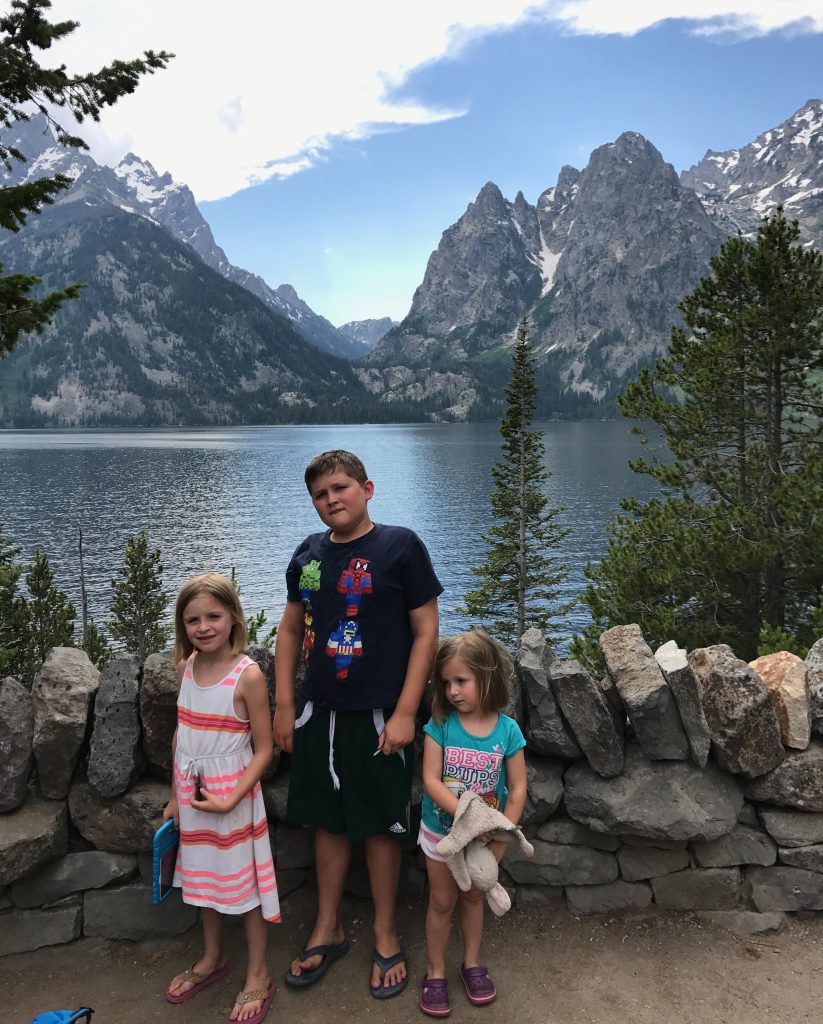 jenny lake with no lid kids.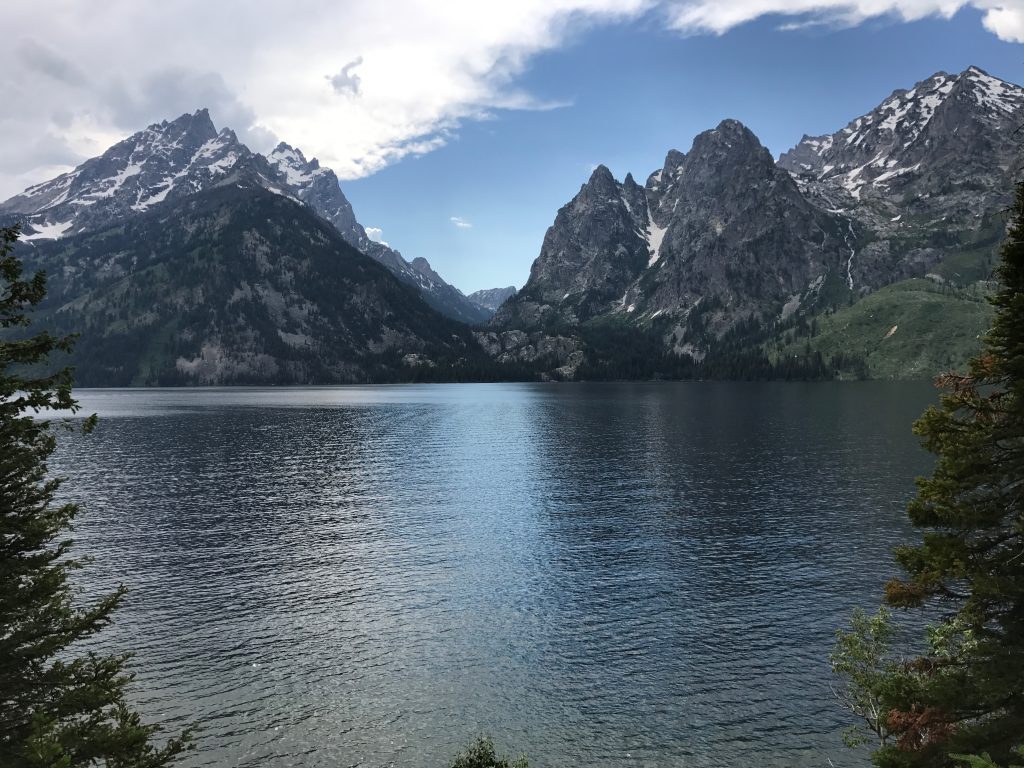 as we drove along the loop, just after the jenny lake overlook area, we saw a crowd of people taking pictures, so we stopped to see what was going on. turns out, there was a mama bear and two cubs. i grabbed the fancy pants camera with the extra zoomy lens and attempted to get a good shot. the cubs were just playing in a tree, as cubs are wont to do.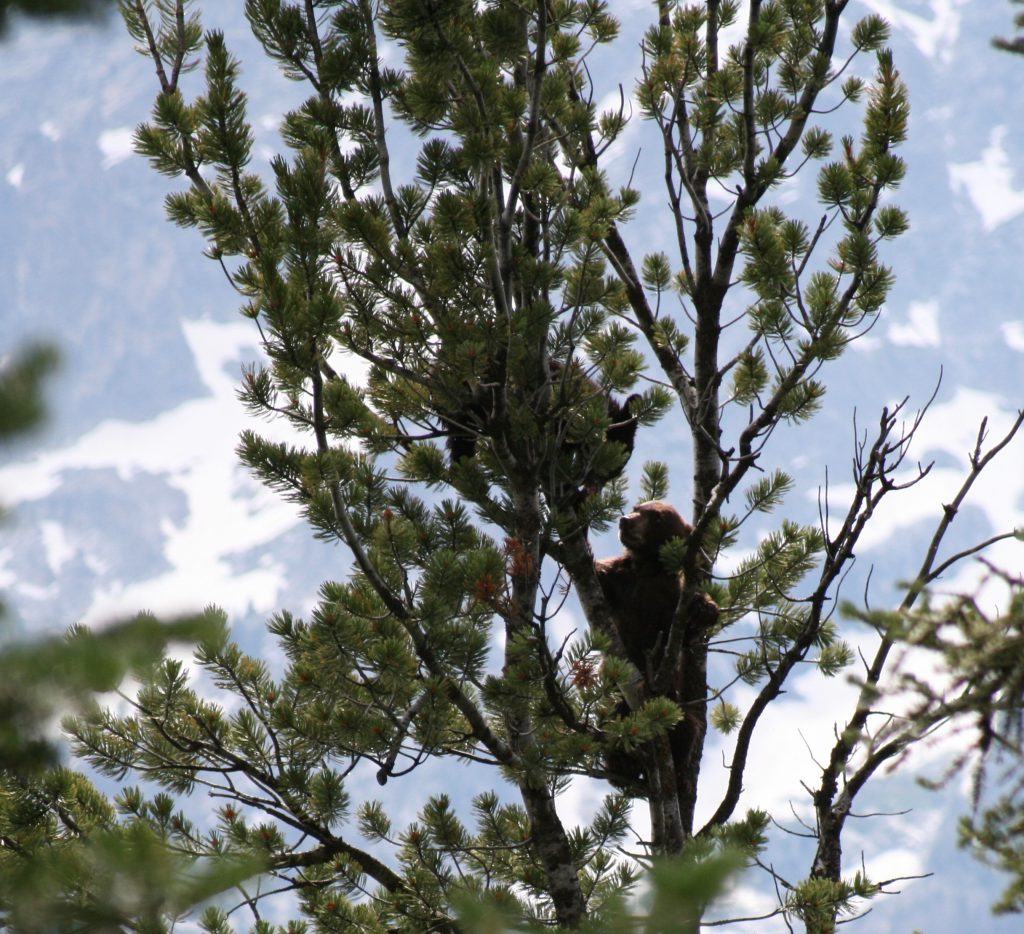 the mama was just wandering around, flipping massive logs with her giant bear paws. she never really seemed to care that we were there, but we were ready to go if she did.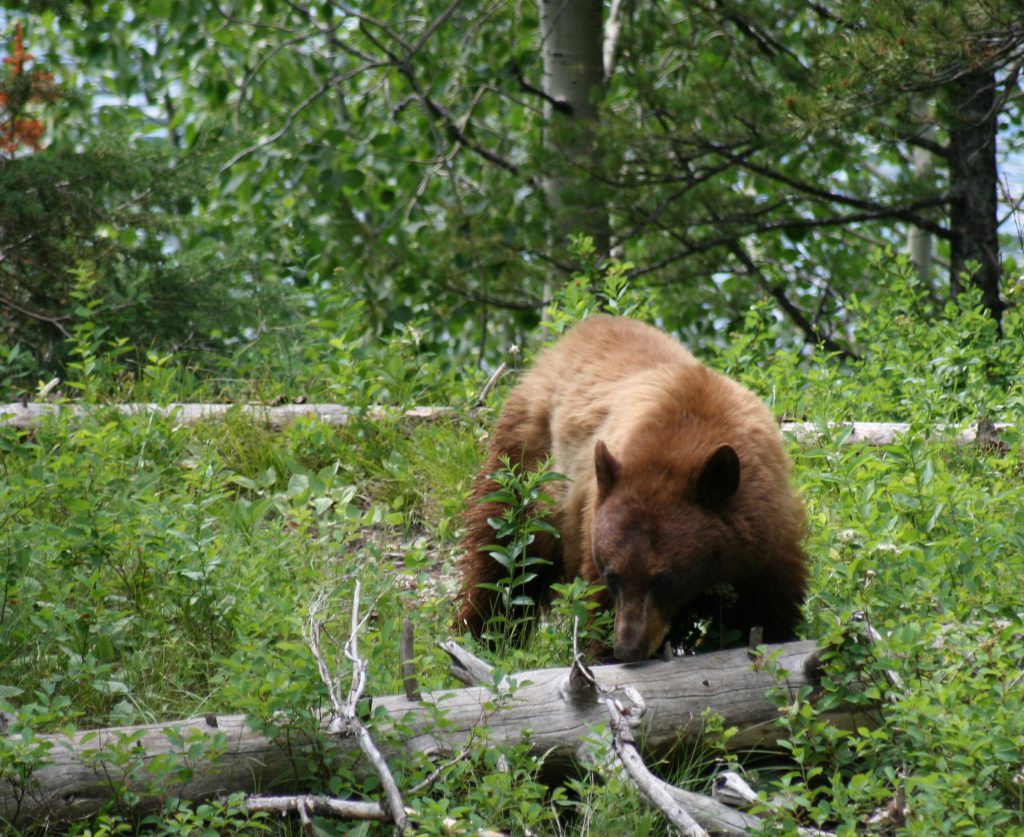 there were lots of folks closer than me. and louder than me. and more likely to be eaten than me. i am happy with the shots i got, but when she got a little closer, we left.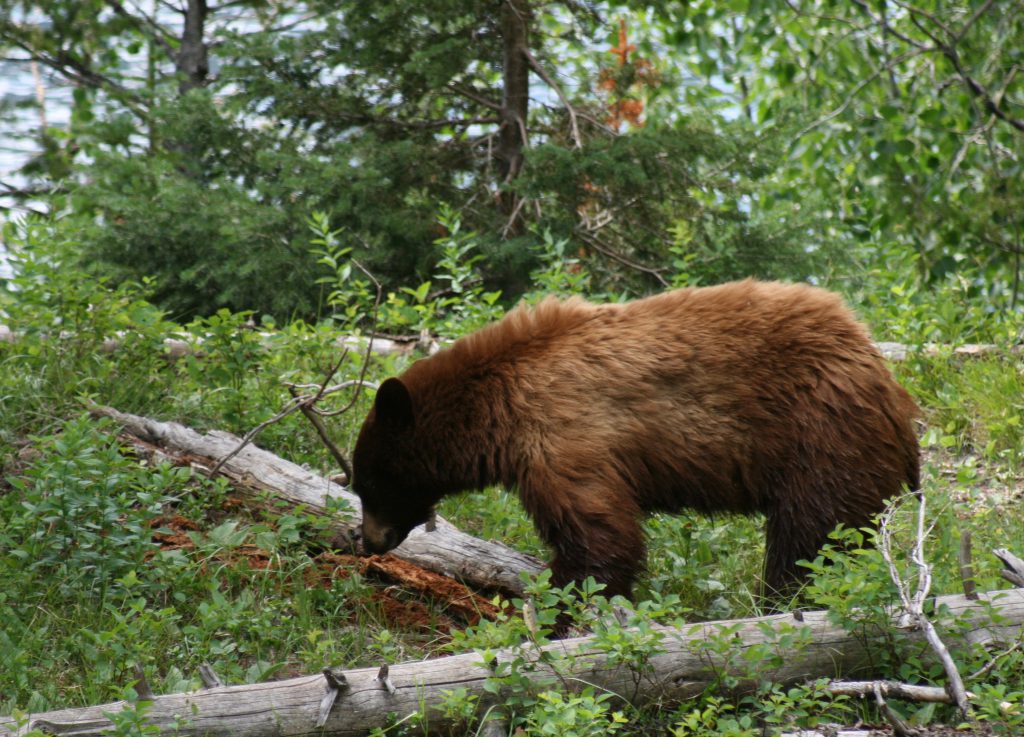 so. another "don't sit on the toilet like a crazy person" warning sign in the bathroom. cracks me up. i don't know why.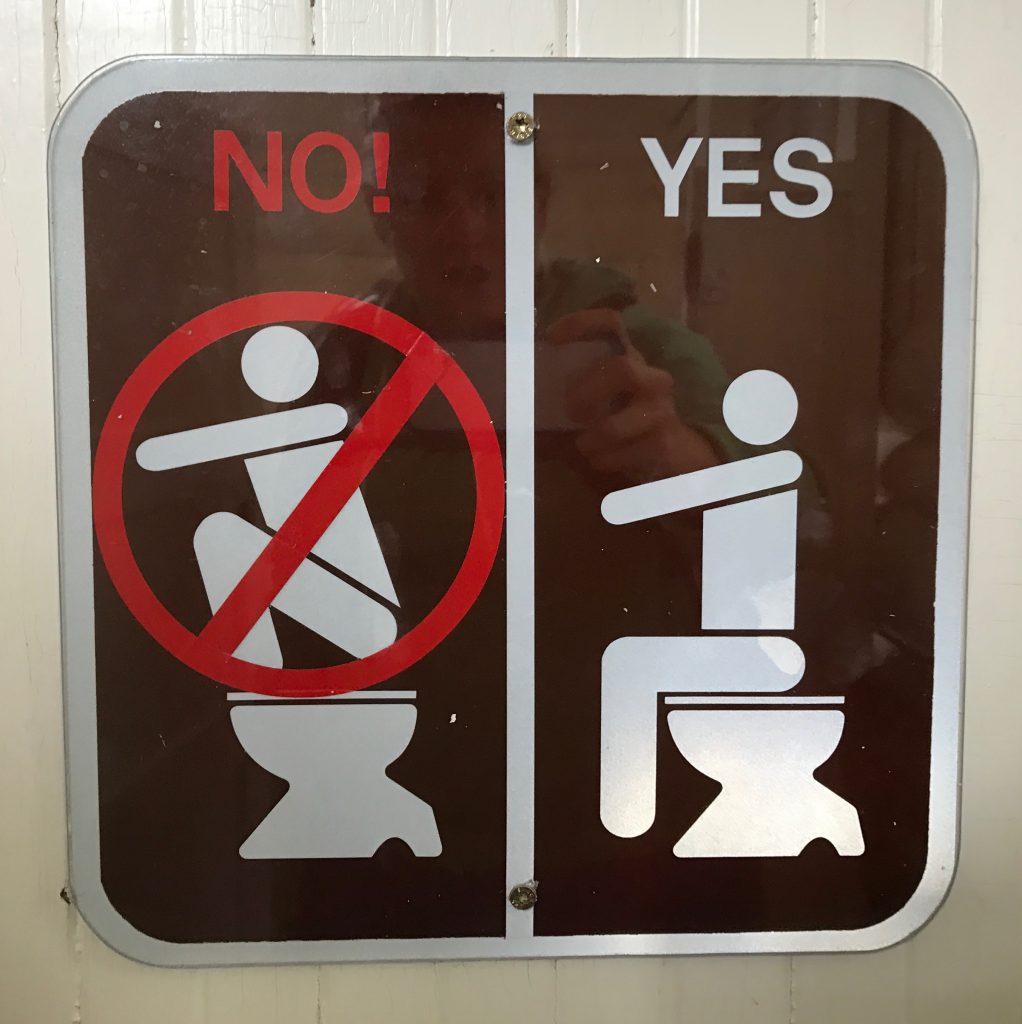 so, our first adventure was to take a hike around string lake, which is just north of and feeds into jenny lake, where we were the day before. i had heard the parking was a bit stressful, but we got there early enough to lock down a prime spot. we had planned to go down a little way and then turn around. getting some views. maybe swimming some. and just getting outside. off we went.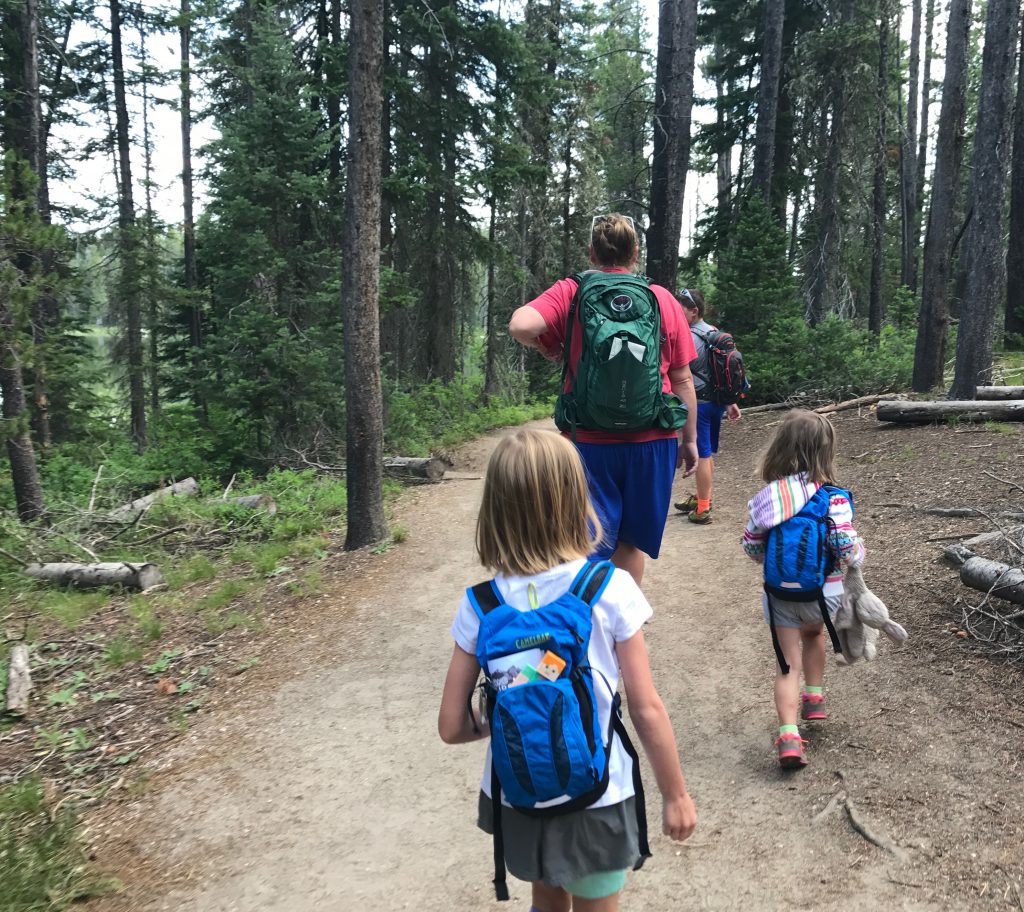 the views were beautiful. reflections in the lake. the whole bit.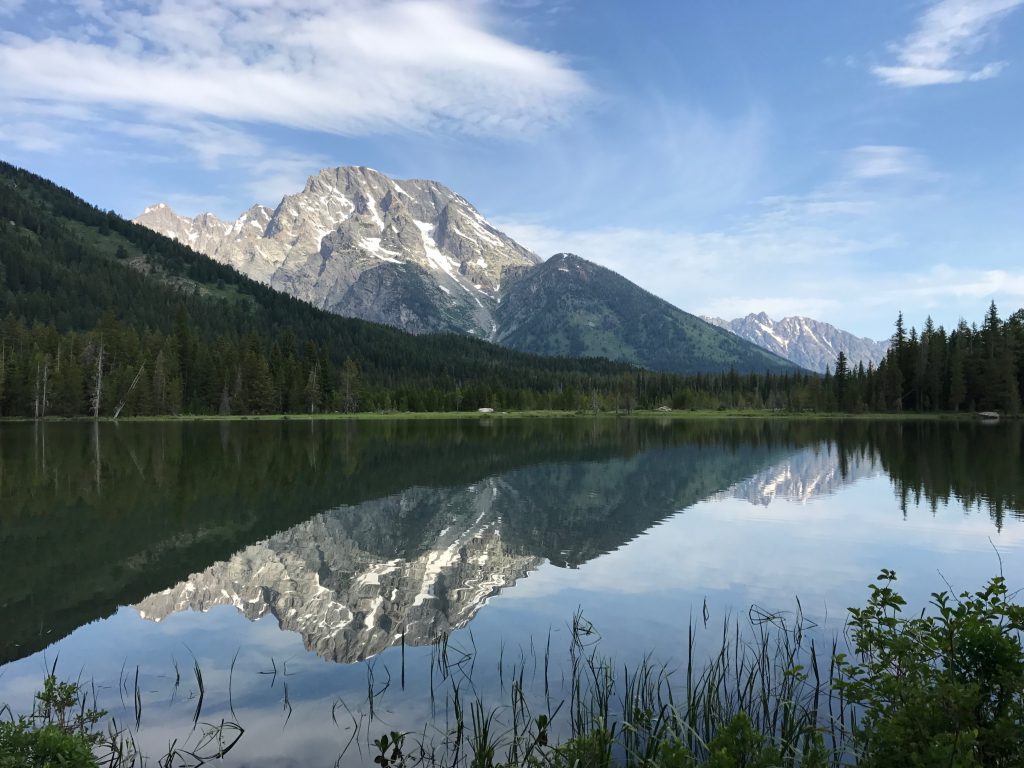 of course anna set to climbing on all of the things.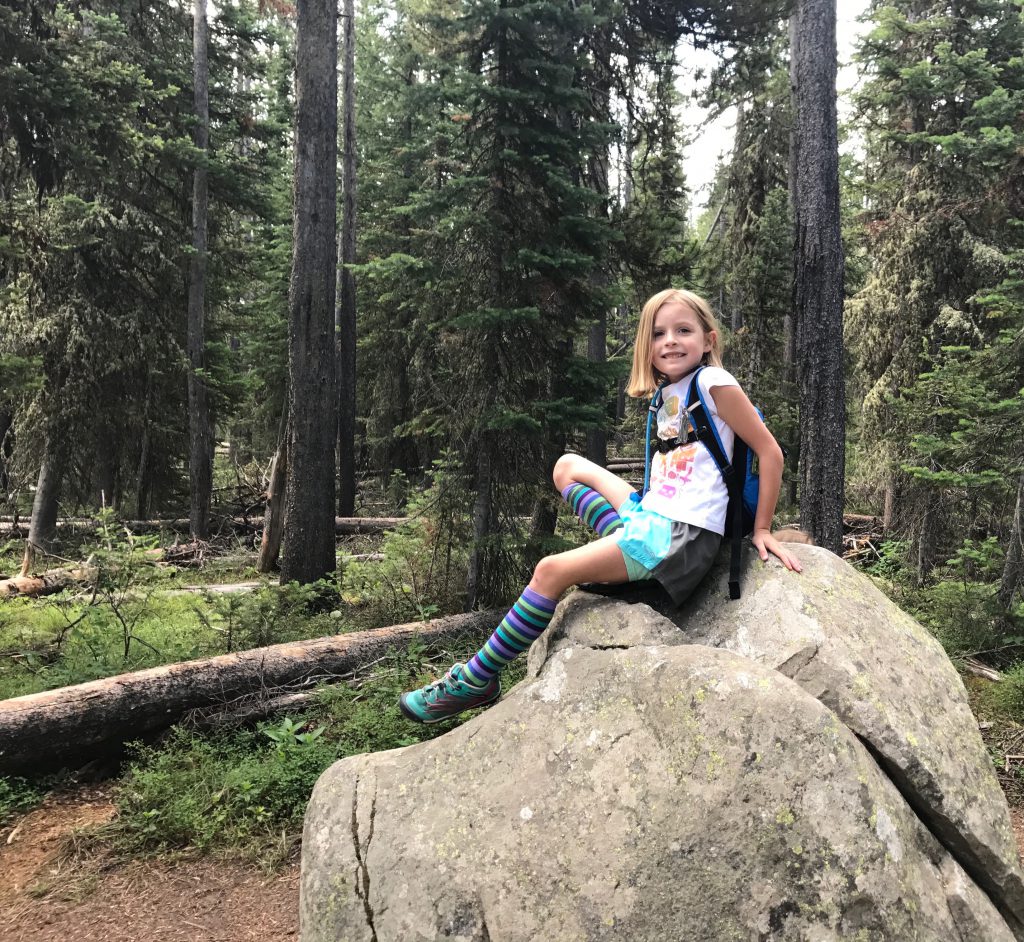 and hazel had to follow suit.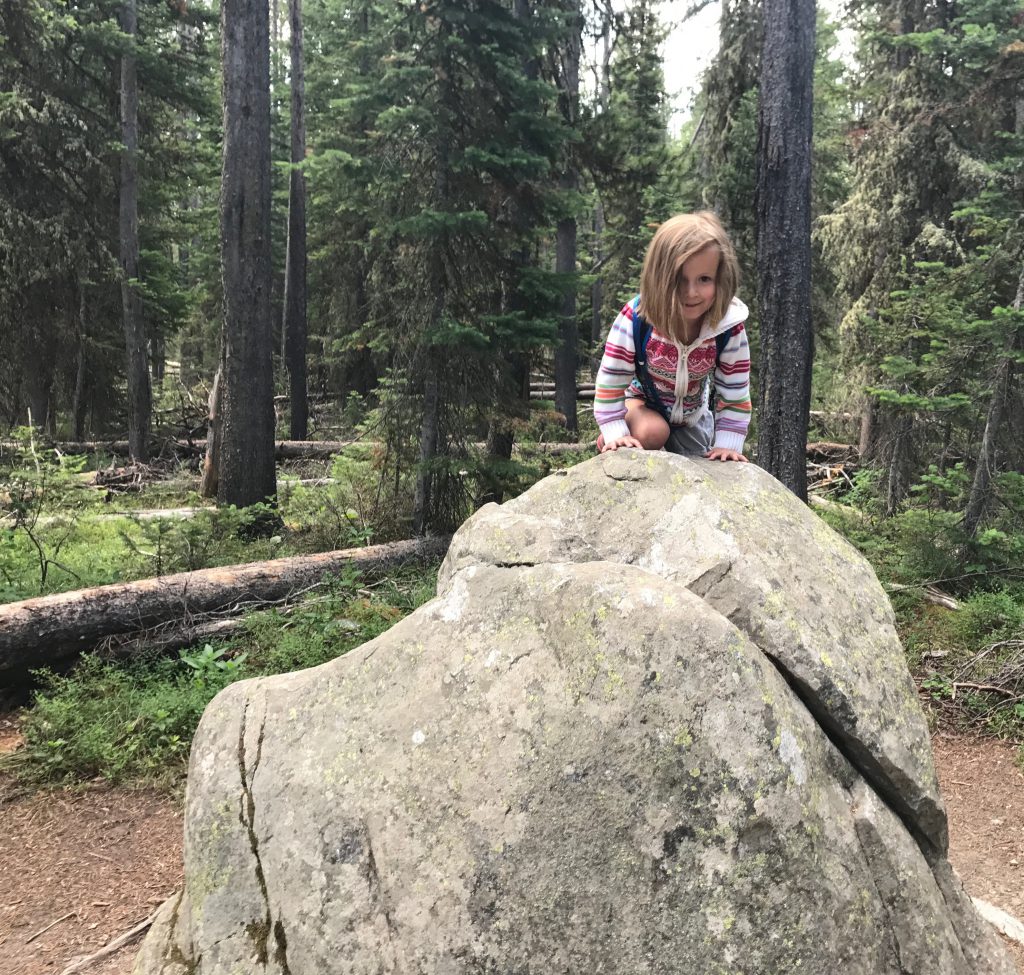 official lid kid string lake hike teton reflection pic.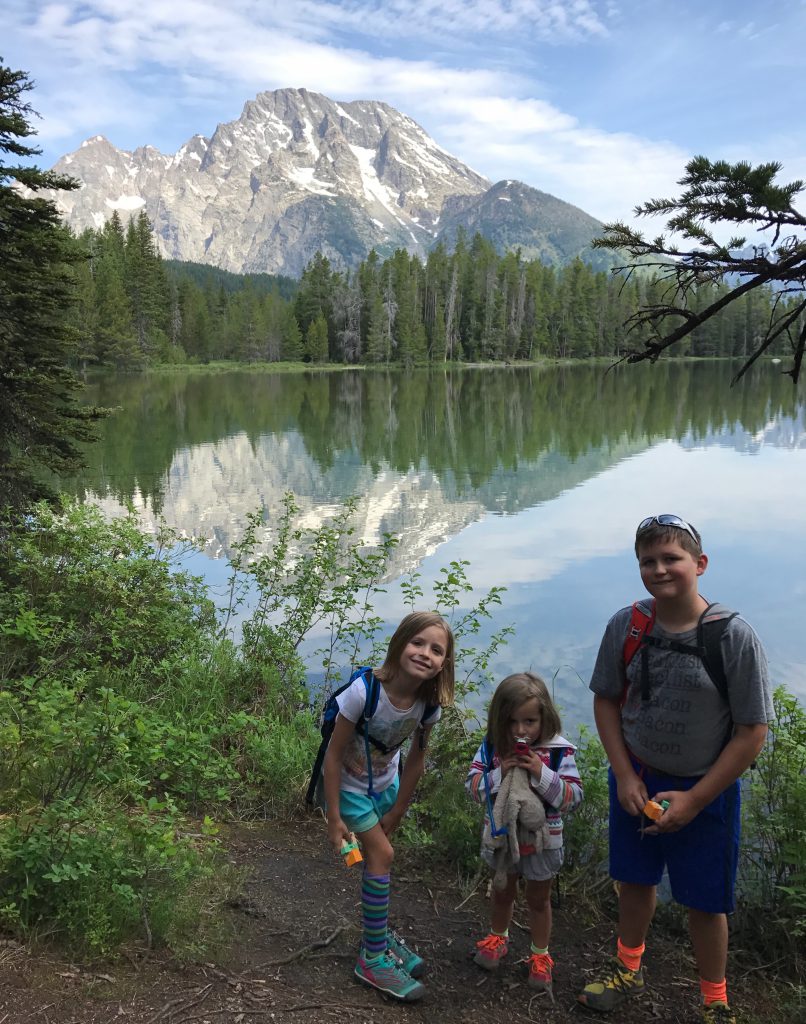 i took the same pic about every 20 feet along the trail.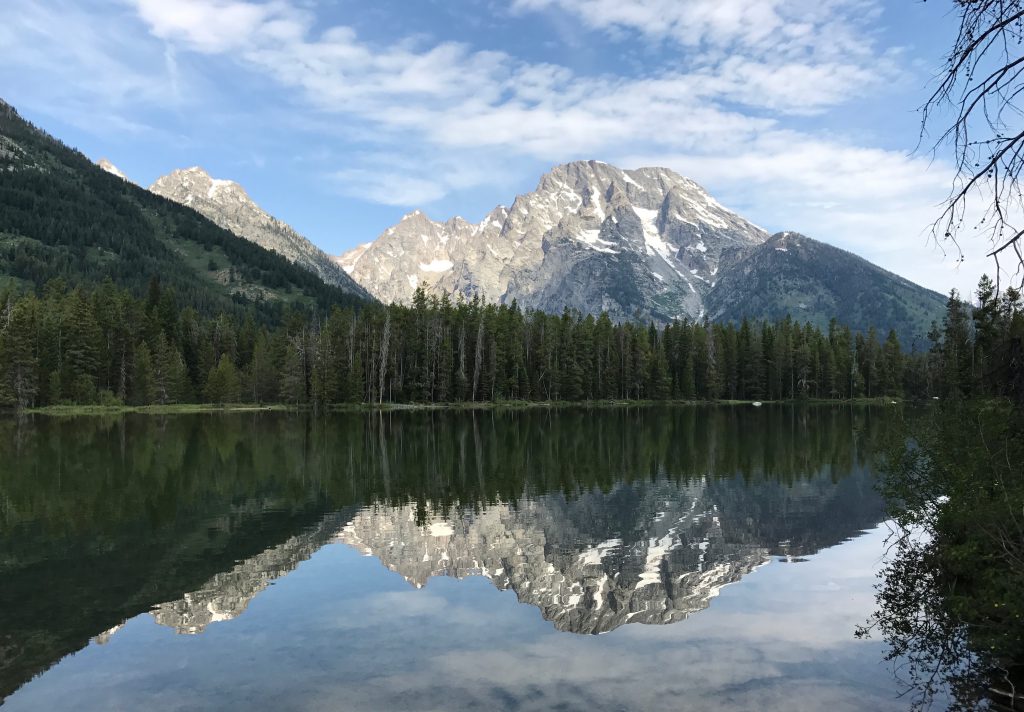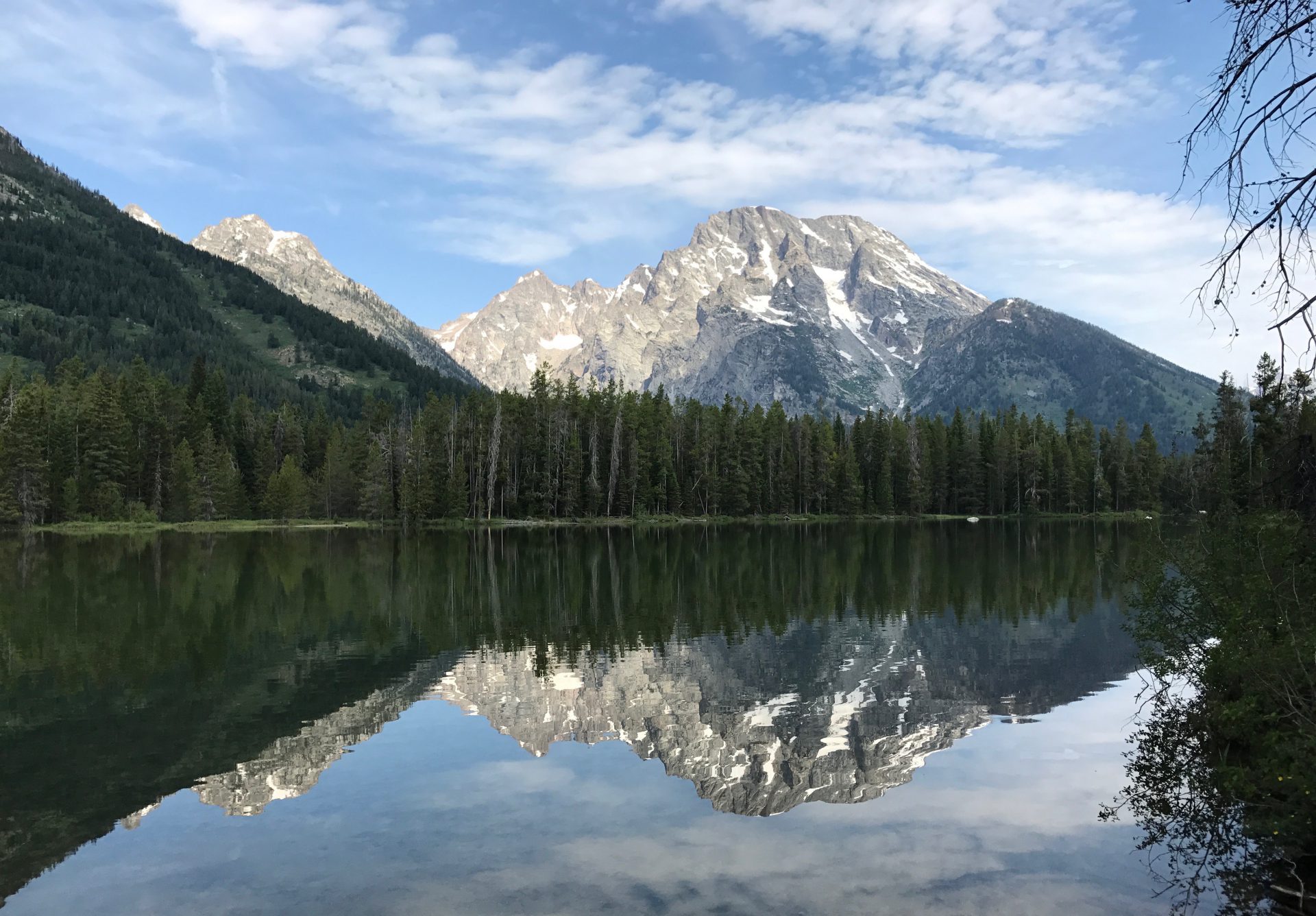 trail strolling.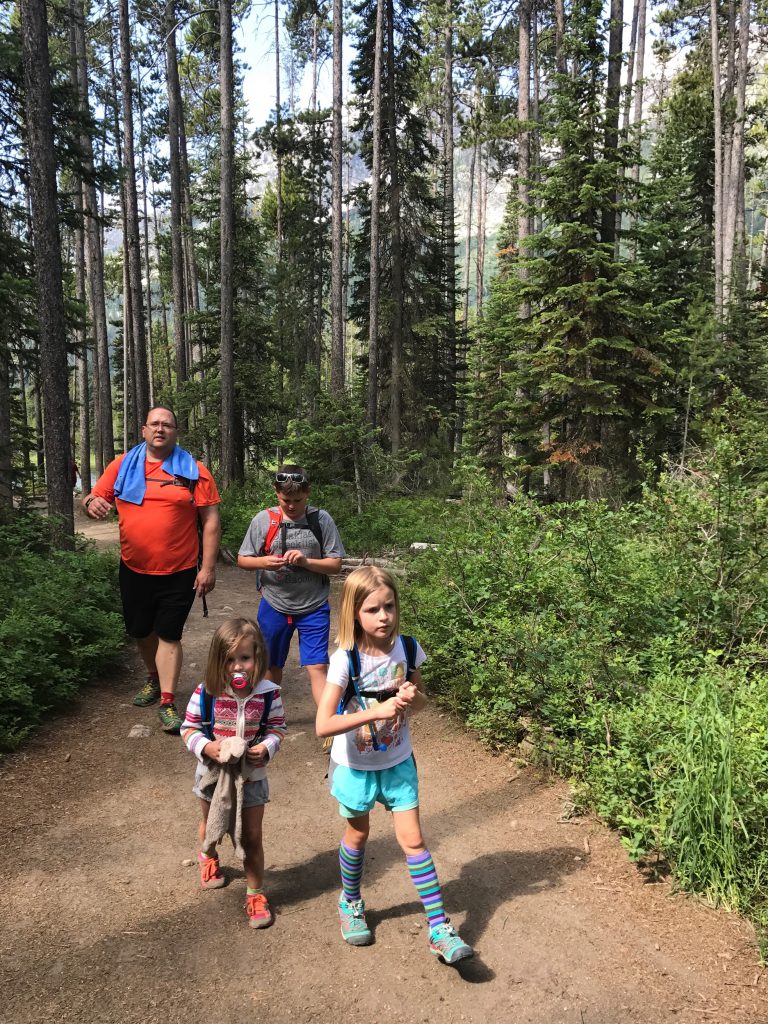 we took a little detour, as suggested by some volunteer rangers, up to leigh lake, which feeds into string lake. we waded in and it was ice cold. anna was the only one willing to become numb from the knees down for a cool pic.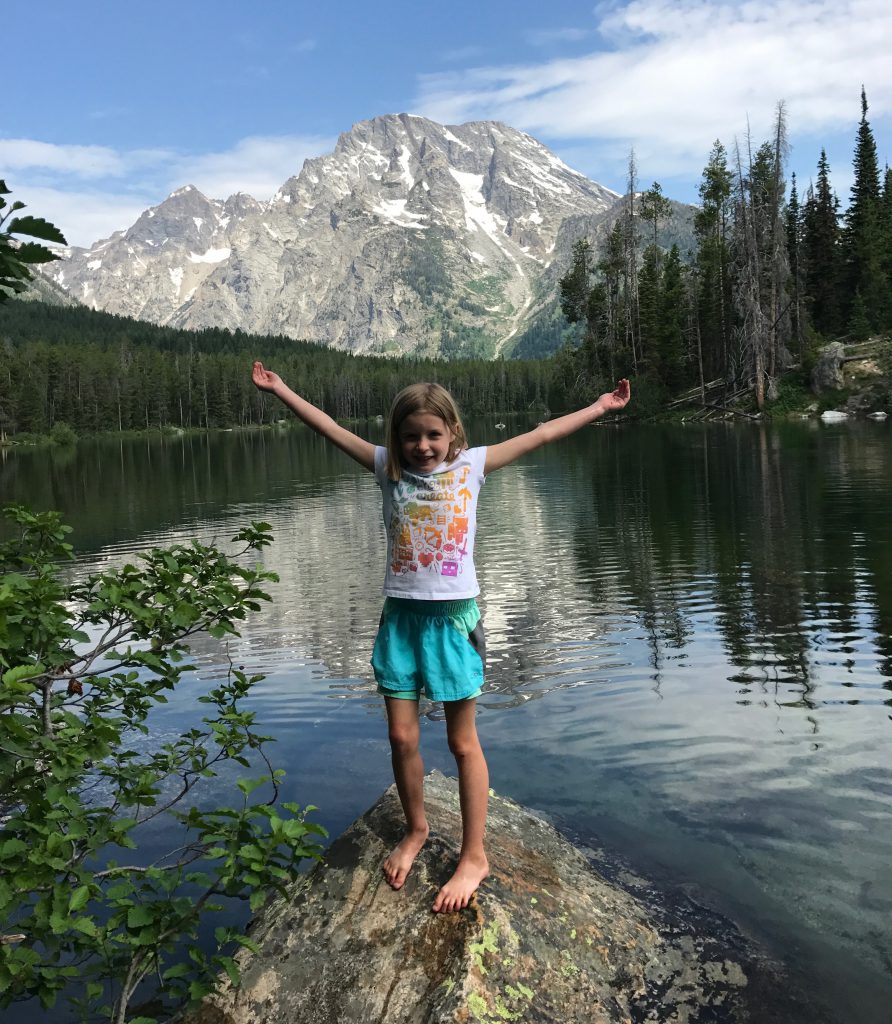 back on track, we made it to the bridge that crosses the rapids between the two lakes. in retrospect, we should have turned around here. it was a little over a mile at this point, but we decided to press on.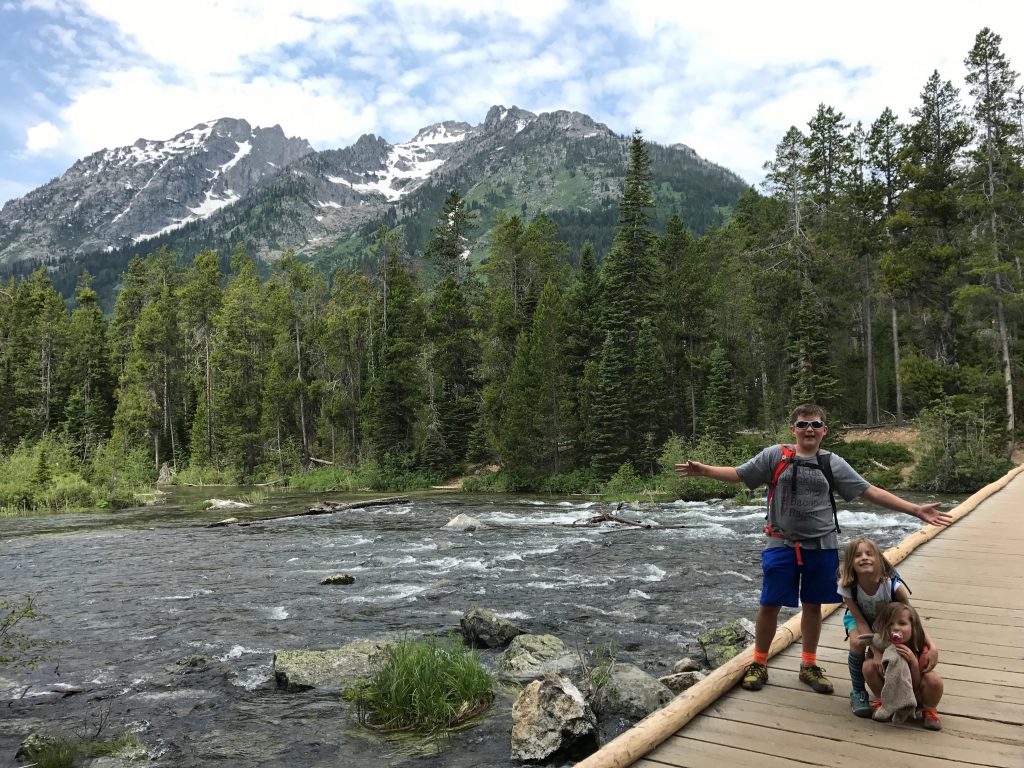 the backside of the trail had a bit of elevation change and moved away from the edge of the water. we happened upon a sort of surprised deer, who finished what he (she?) was doing and then booked it down the trail when we got too close for comfort.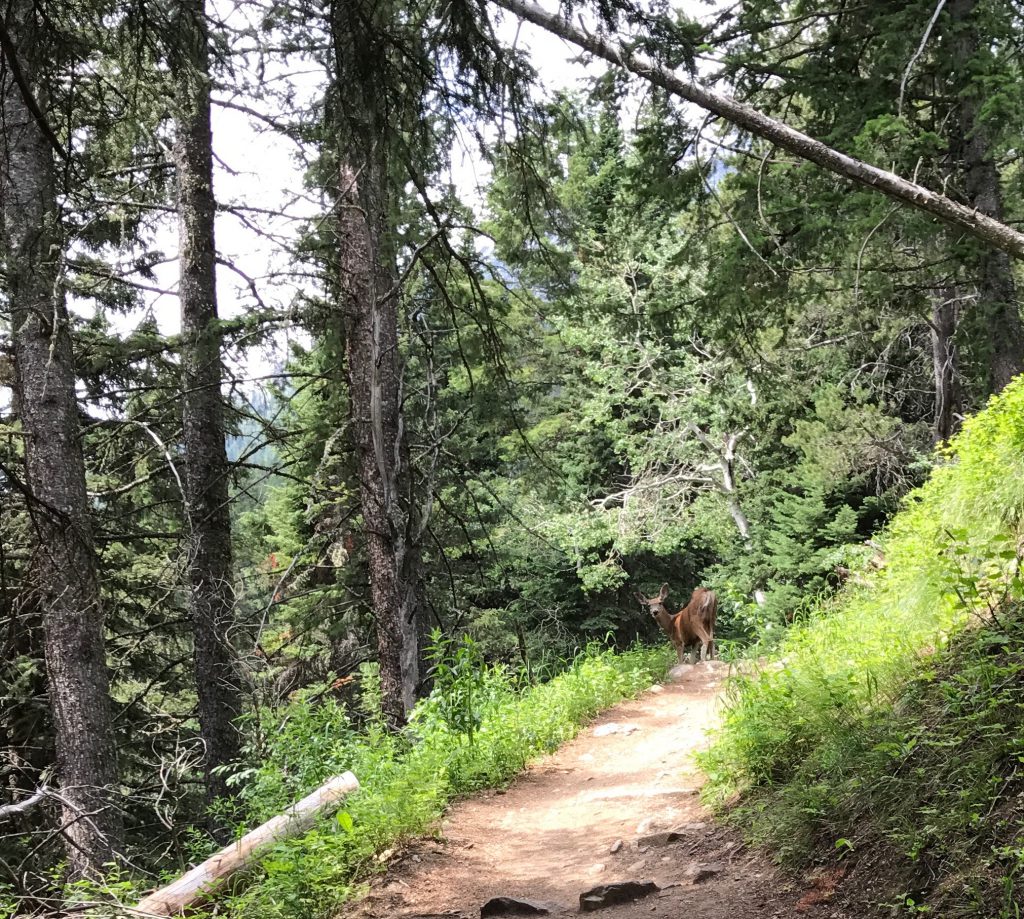 everyone was a little grumpy after our (slight) ascent, so we found a place to stop and have a snack and hopefully not become a bear snack.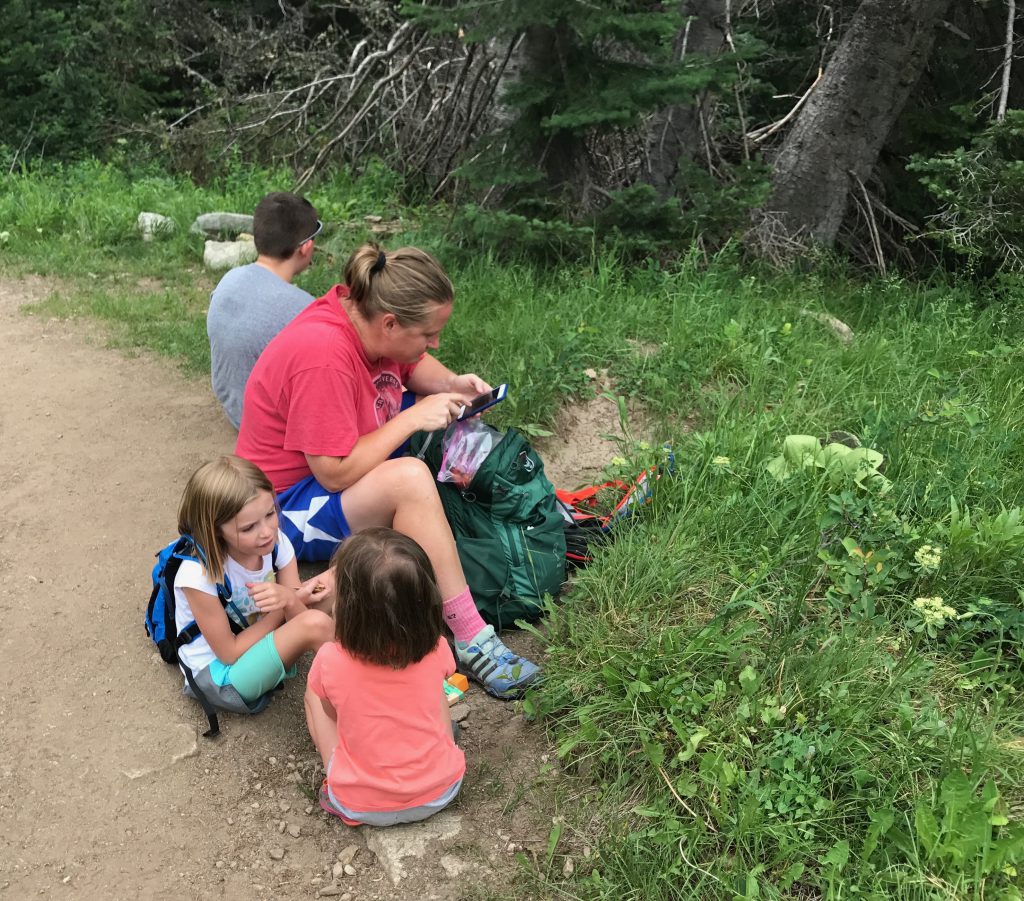 and then we trudged on. it was longer than it looked on the map.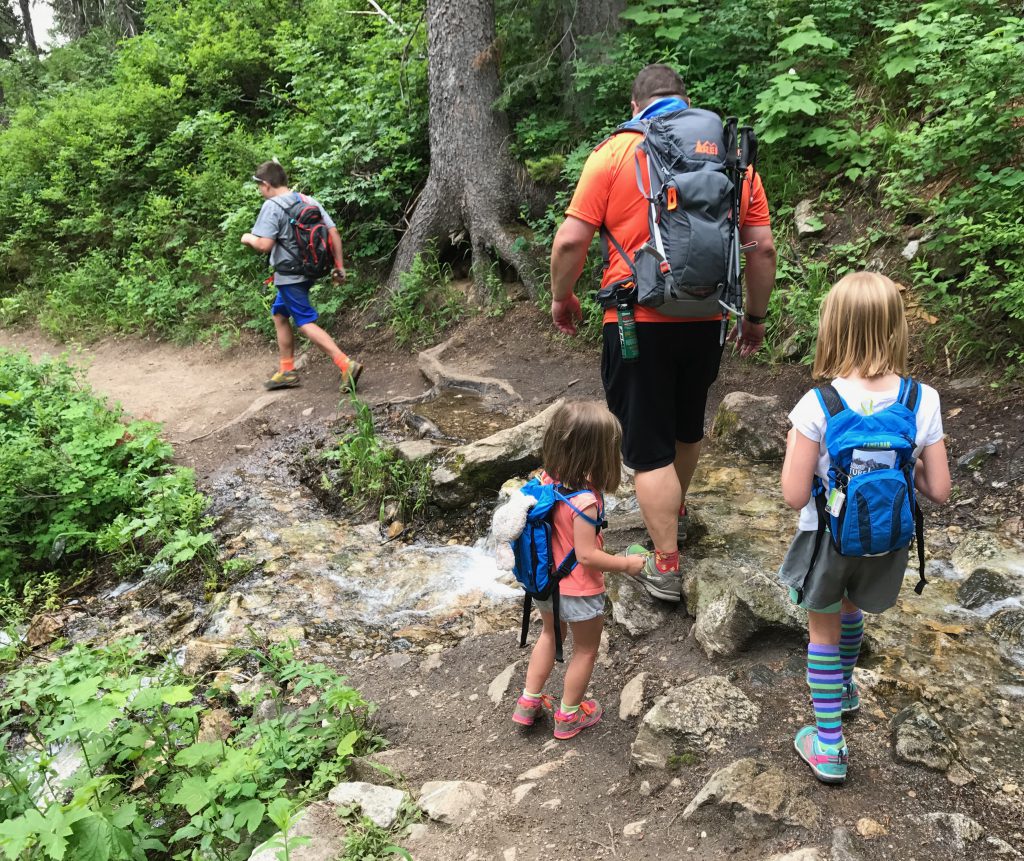 there were so many wildflowers. and it was very pretty back there.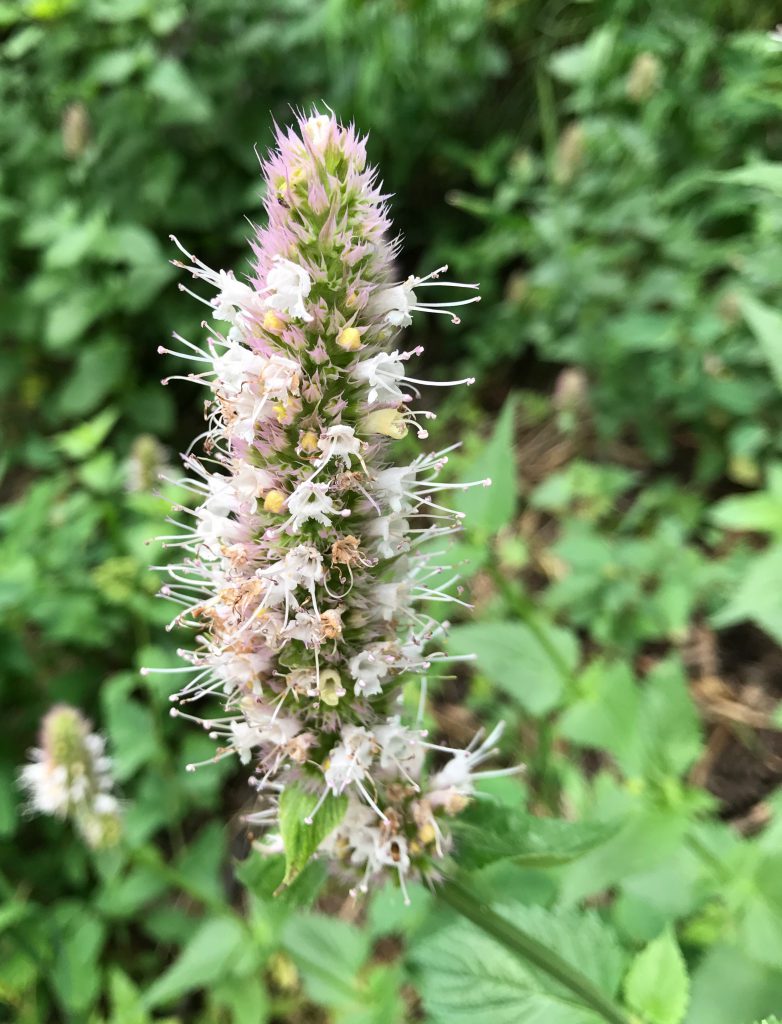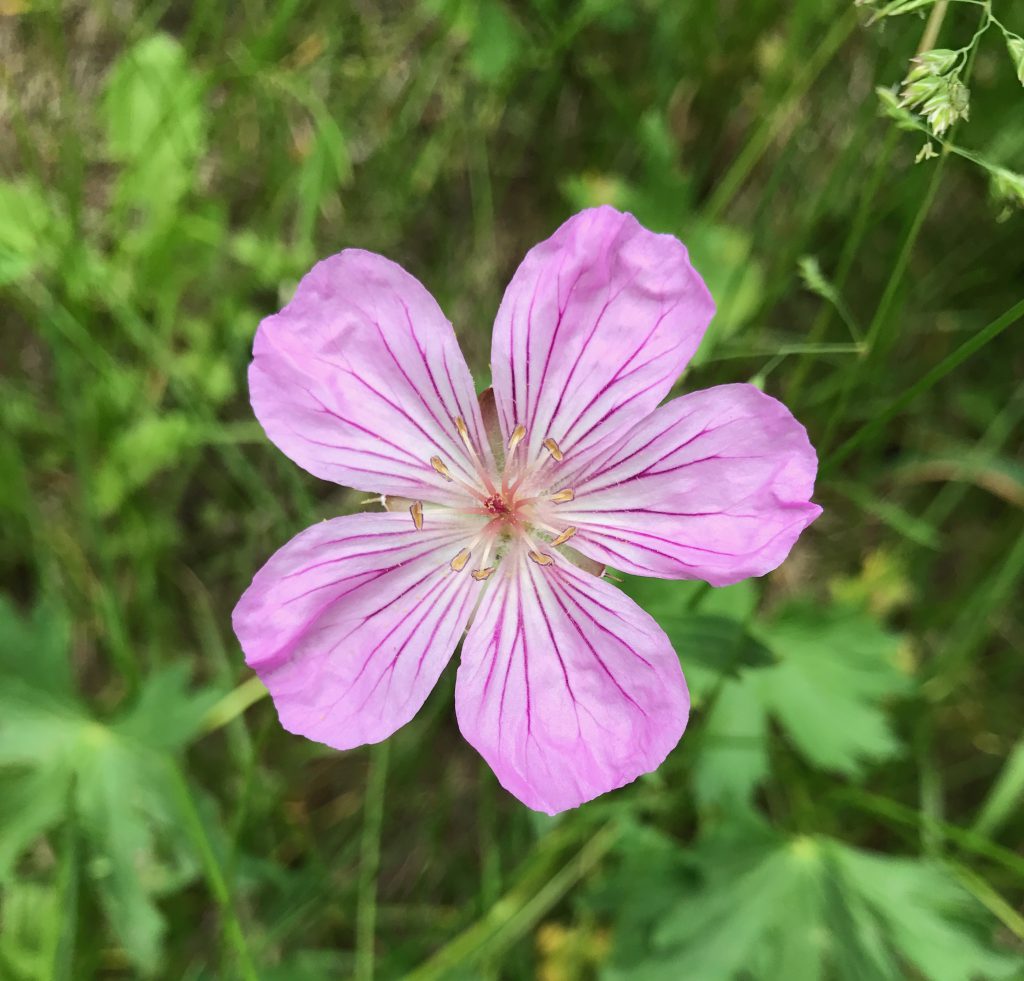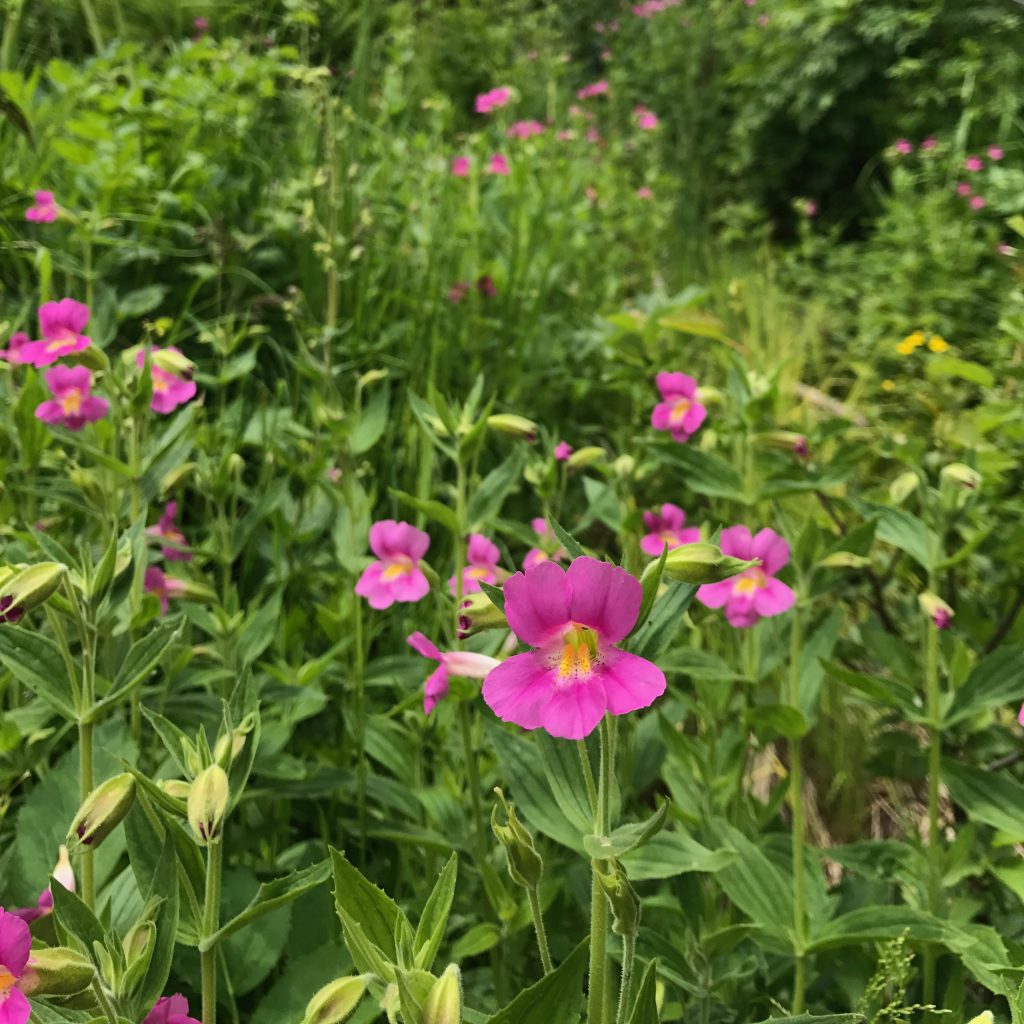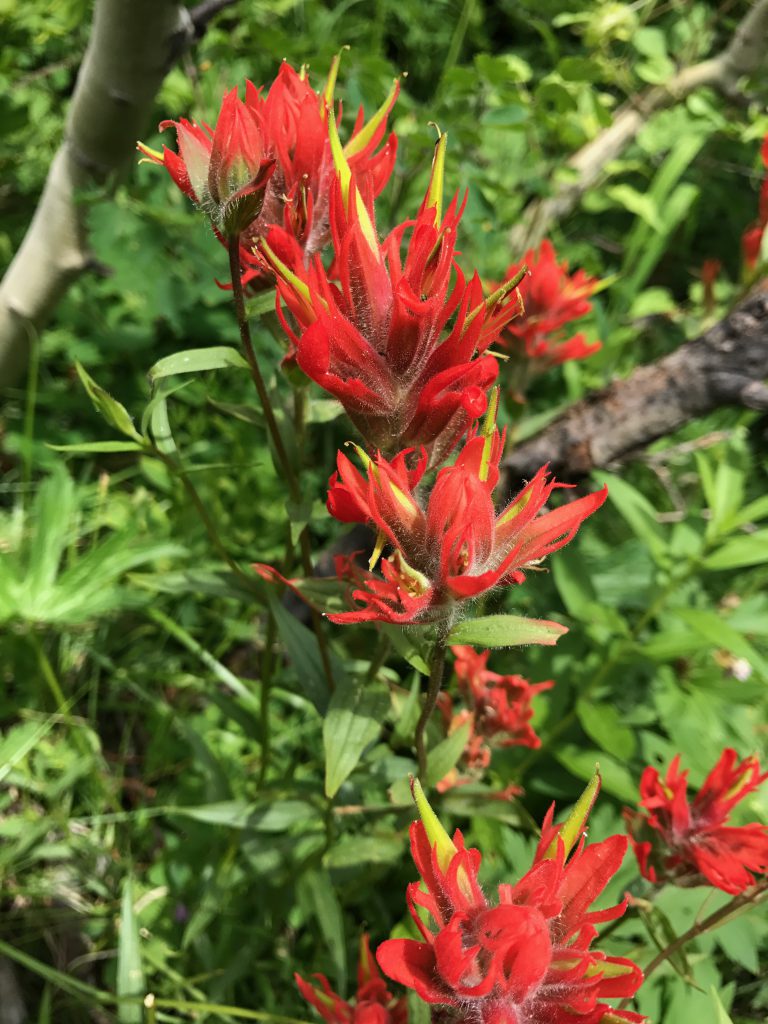 tiny annababy on a bridge.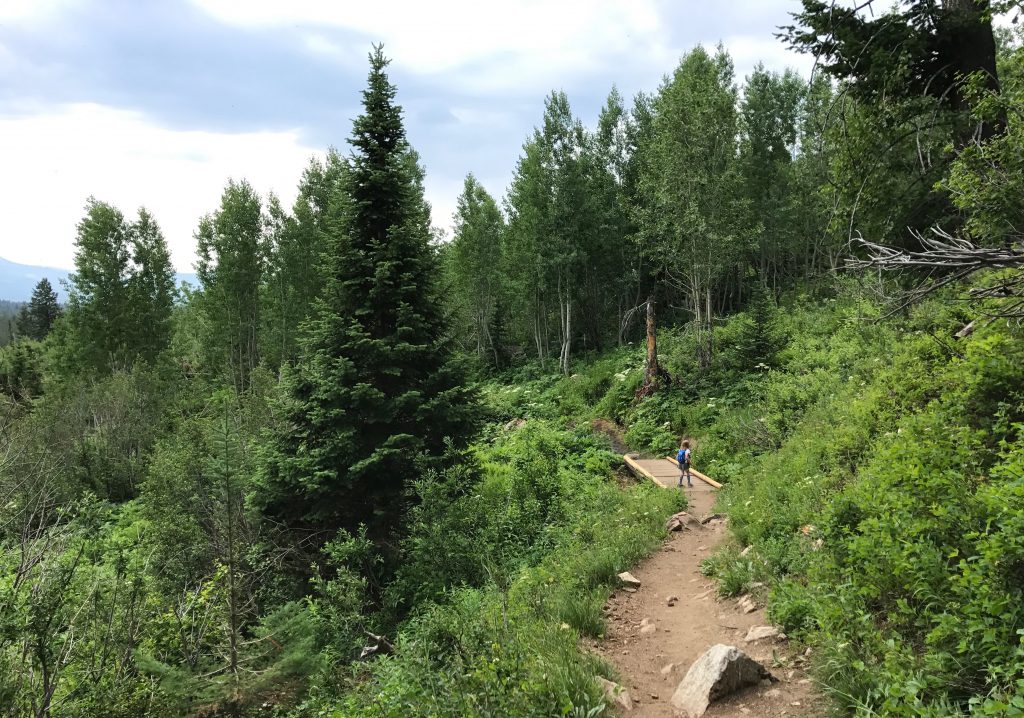 eventually, hazel wore out and i ended up carrying her for a bit. it's murphy's law with that kid. if i bring the backpack carrier, she hikes the whole way. if i don't, i carry her. it wasn't so bad, though. i only carried her for maybe a half mile.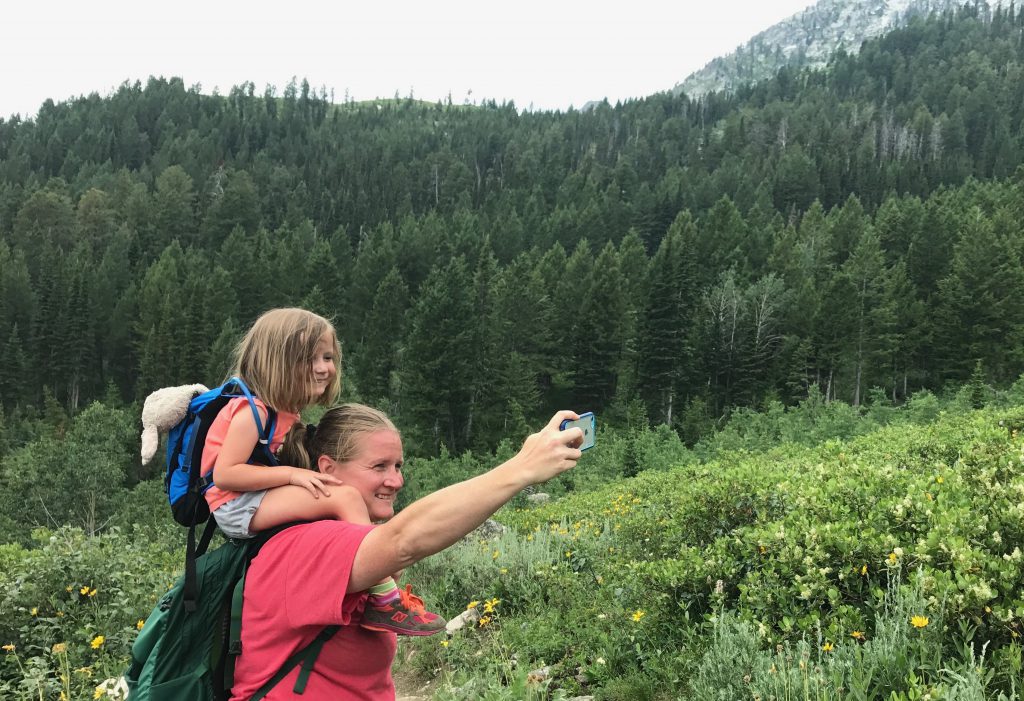 we were excited to come up to this marmot.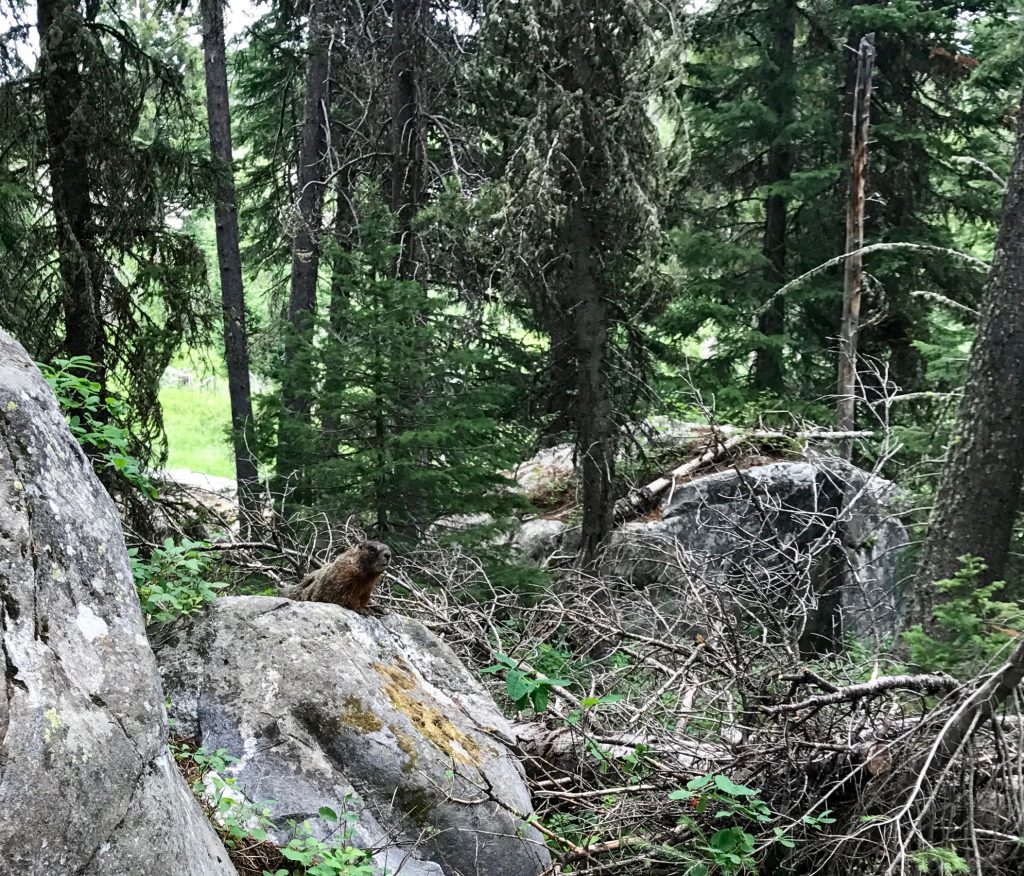 derek took this more closeuppy picture of him. he just stared at us for like three minutes and then we left.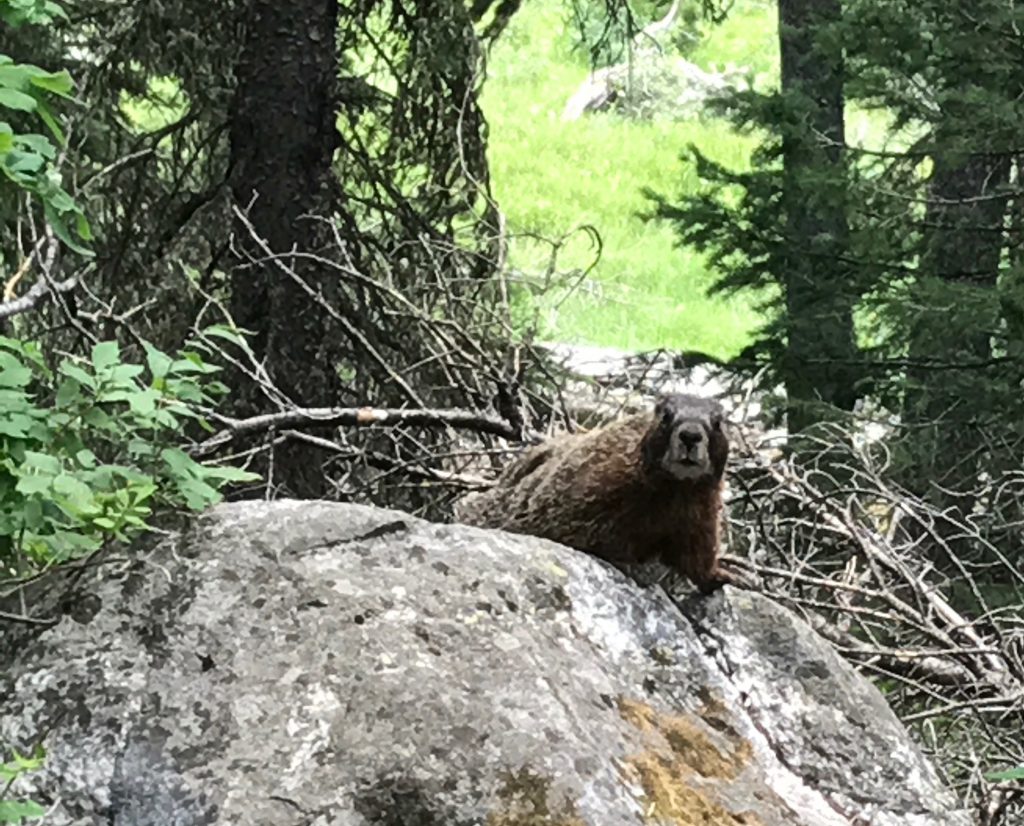 the last mile or so of the trail was so boring. i think it had recently burned in a wildfire? it wasn't pretty. or fun. and everyone was over it.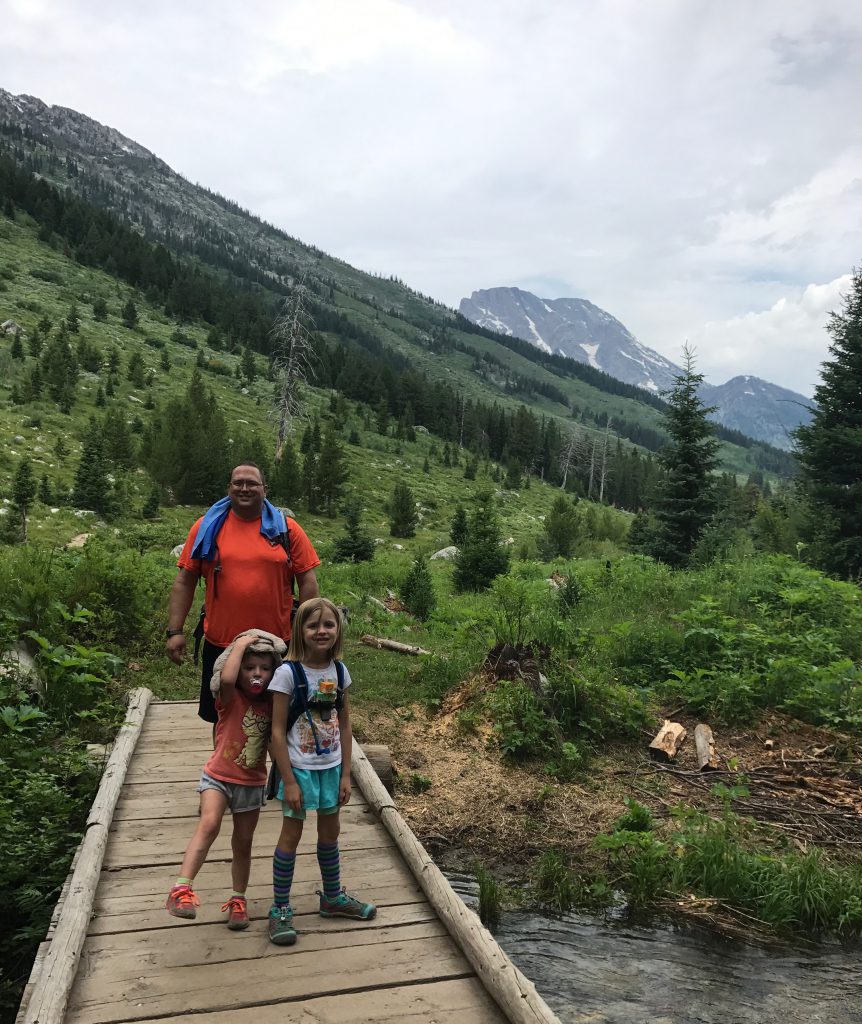 finally, we made it to the bridge where string goes into jenny lake. which is also where there's a parking lot. so. lots more people.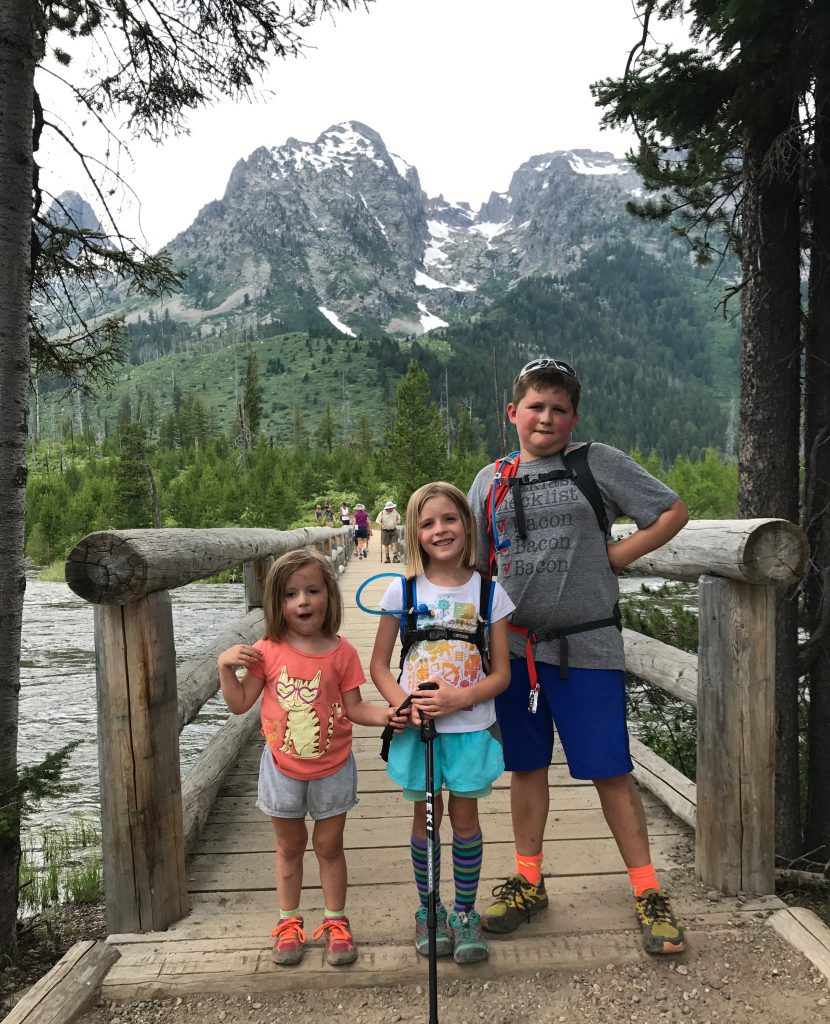 we found a nearby spot to dip our tired feet. it was still ice cold, so we mostly just turned numb.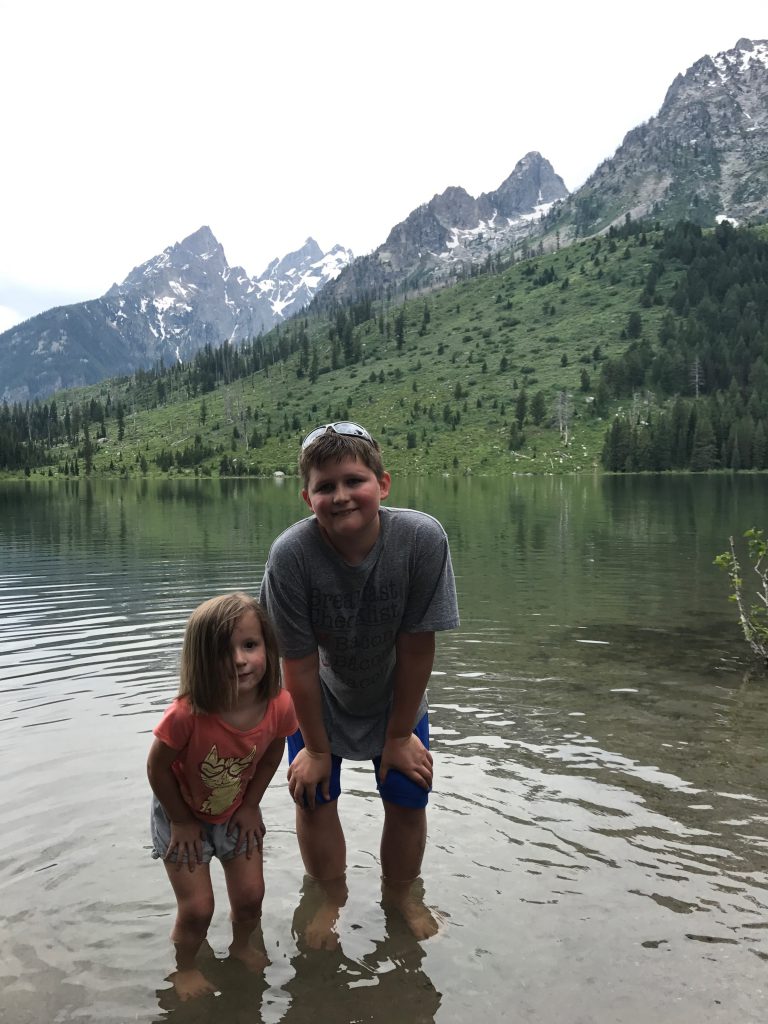 we soaked and played for a bit, before finishing out the last 1/4 mile or so of the hike, which was a detour because the lake had flooded the trail, so we just walked between two parking lots.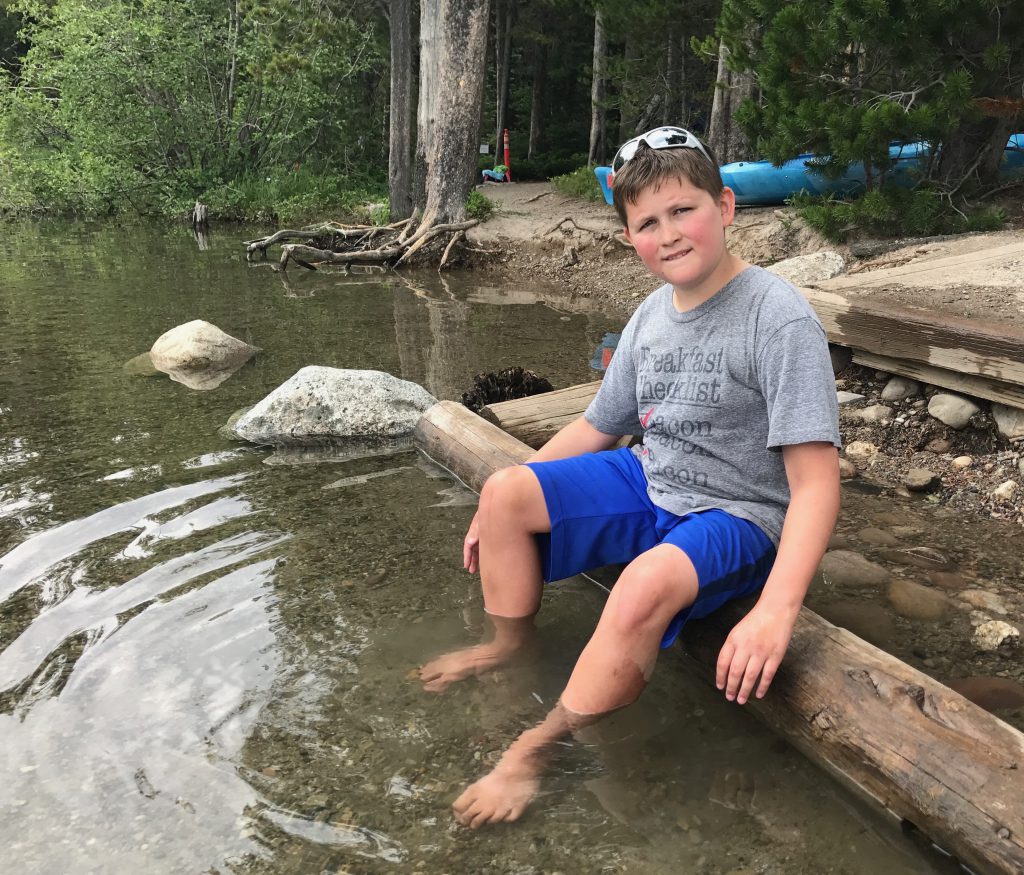 altogether, the hike was about 4.2 miles. the kids did great. it wasn't much elevation change, so that saved us. but it was their longest hike so far. we mostly relaxed the rest of the day. and even though i carried her some of the way, hazel didn't make it to bedtime…

so, that's the tale of our first two visits to the park. a scenic drive with a bear sighting and string lake hike. the end.