for our trip to grand teton national park, derek had found us a sweet boondocking spot, just outside of the park, in bridger-teton national forest. it's public land, so it's free, but without any hookups. it would be our longest such adventure.
we rolled in friday evening, where a cluster of campers were situated on the little plateau. i chatted with the first people i saw about where a good spot would be. turns out, they were from asheville, nc! anyhow, we pulled into a little sliver between two other campers and set up shop. anna and i found another little spot to pitch our tent, for an even more epic view.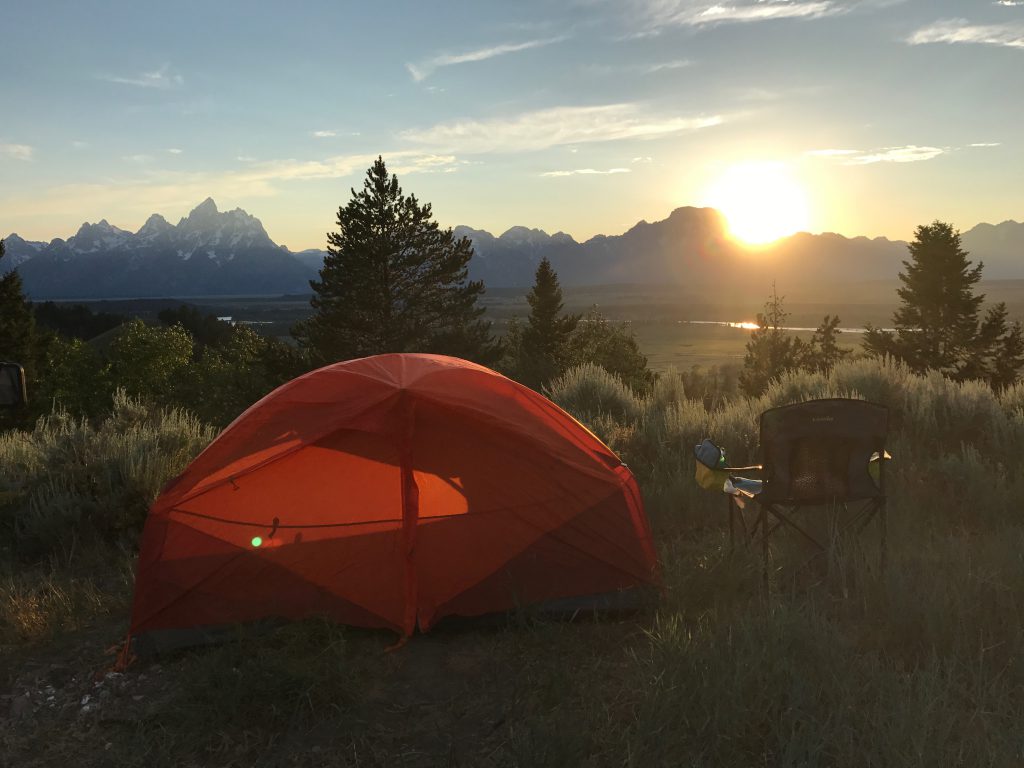 our first night was a little rocky. we went to bed really late. and stayed up reading even later. the annababy managed to sleep longer than me after the sun began to bake us alive in our sleeping bags.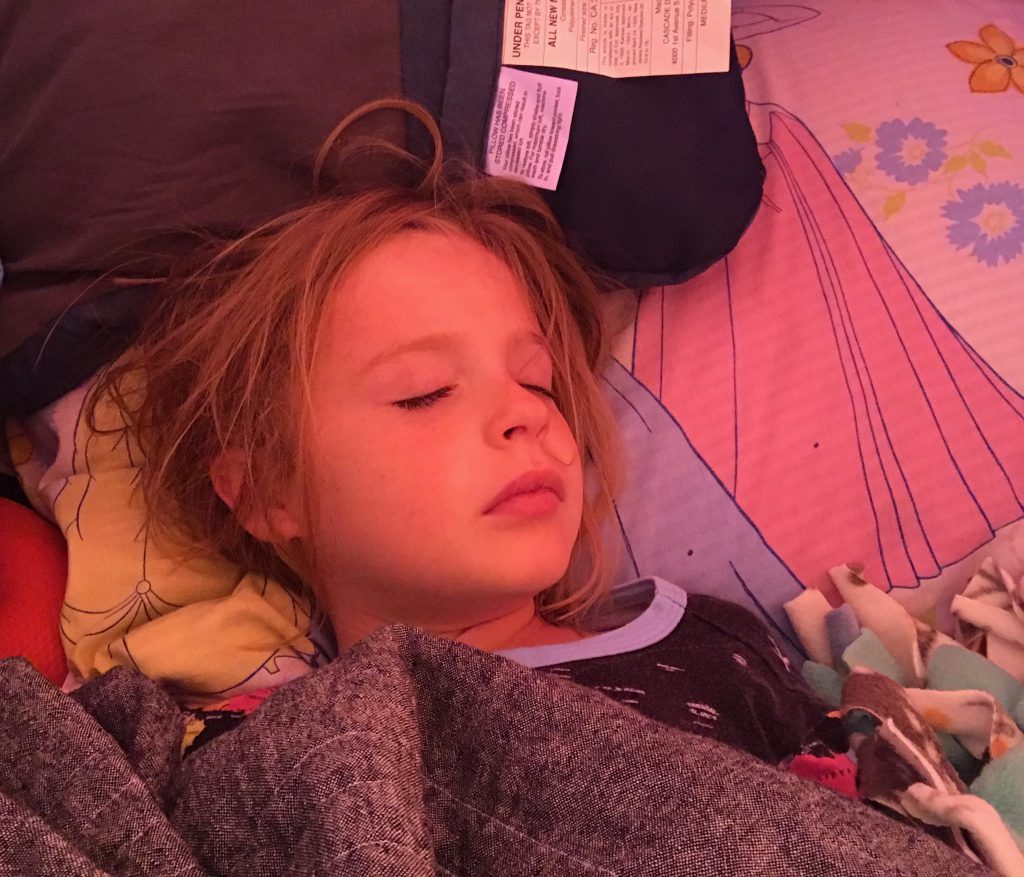 our morning view of the tetons was amazing. the night before, they were backlit by the setting sun. now we had an excellent view with the sun shining straight onto them.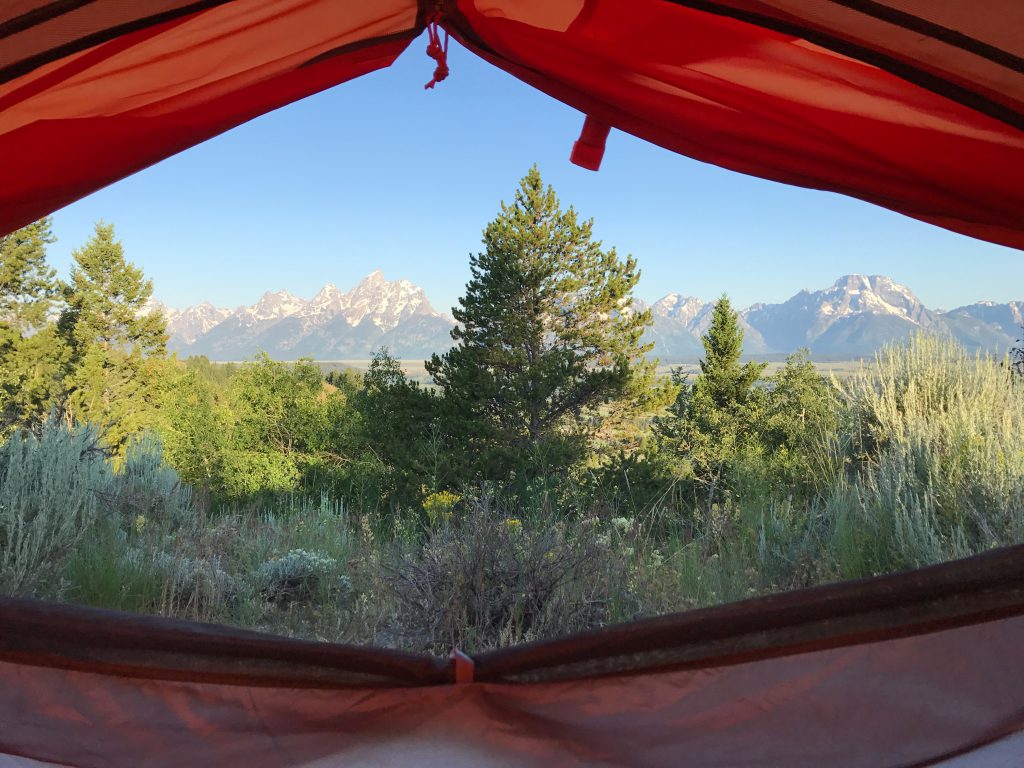 still a sleepy head.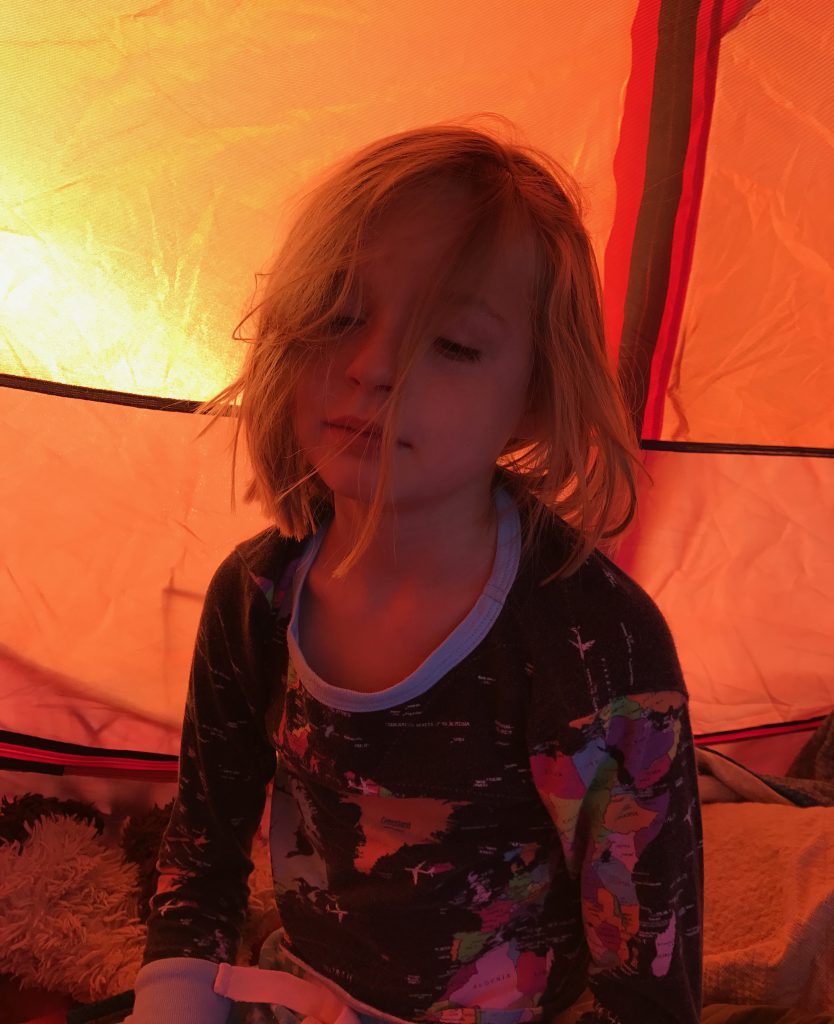 it's probably at this point that i should tell you that this post is going to be mostly me posting pictures of our view, morning, noon and night. i can't help myself. so, without further ado, here's our little tent site, in the morning sun.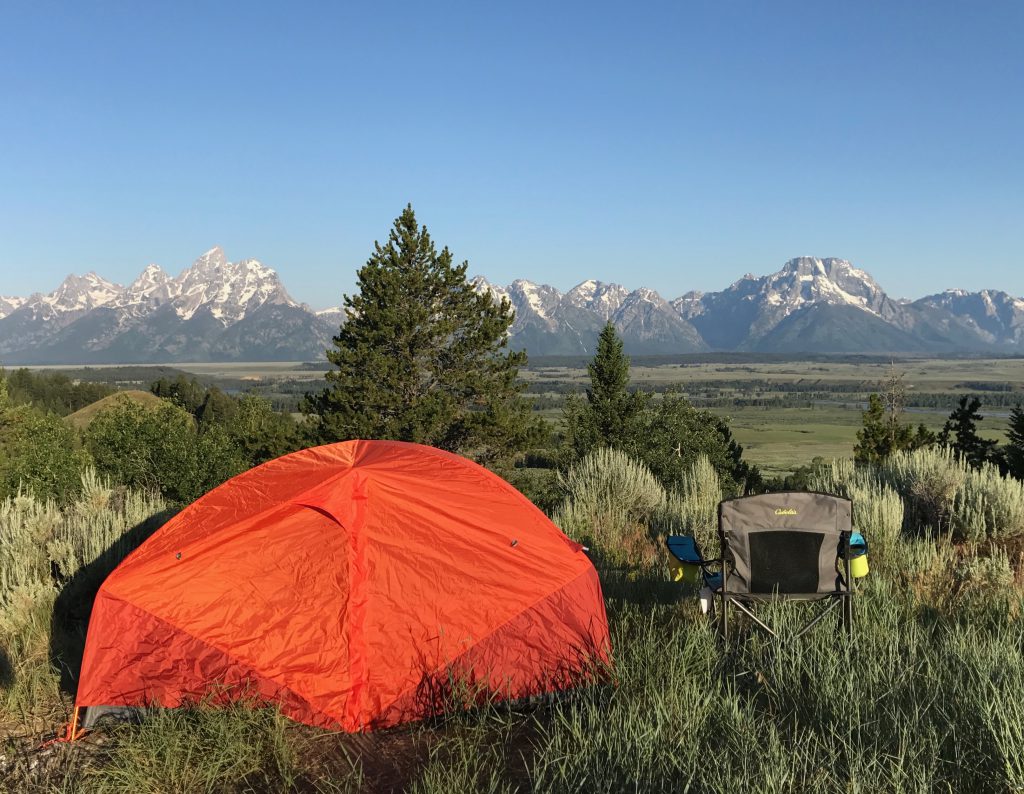 in the morning, the camper in front of us moved out, so we slid over, trying to be very careful to not block views, but give ourselves a decent view. and not take up two sites. it was a delicate balance. then we shopped for food for the week. and as we came back from the grocery run, we snapped this pic coming up to the little landing were all the cool campers were.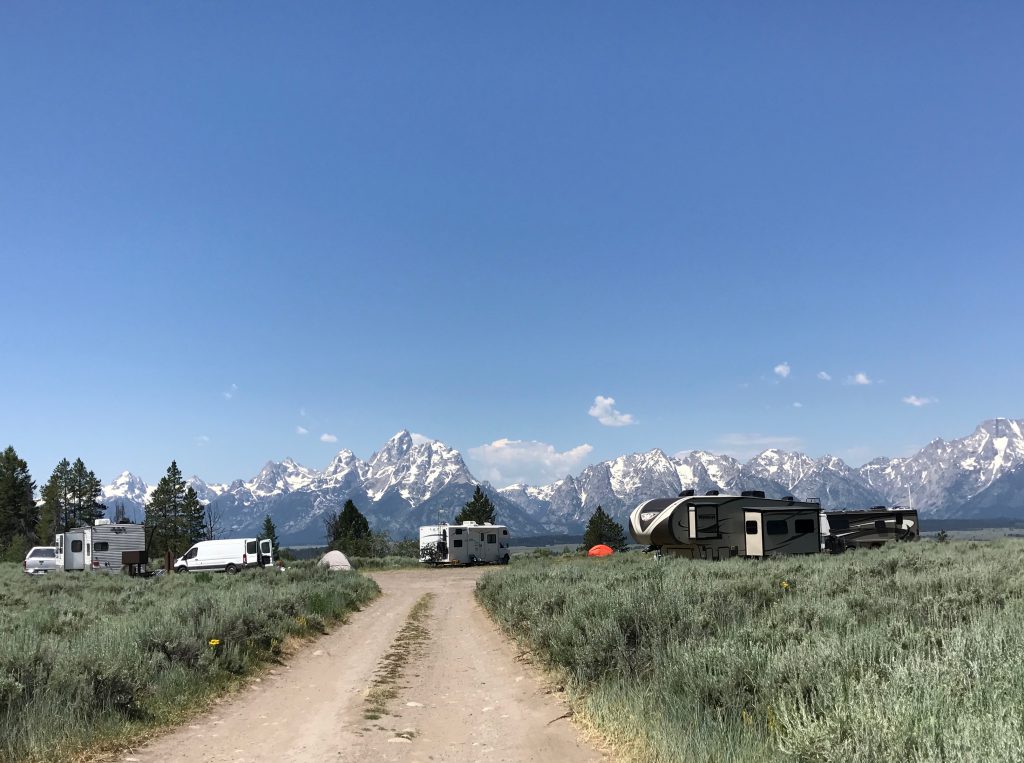 when we first arrived, there was an older couple in the spot across from us. one afternoon, he was out flying his drone and took this cool shot of our campers from above.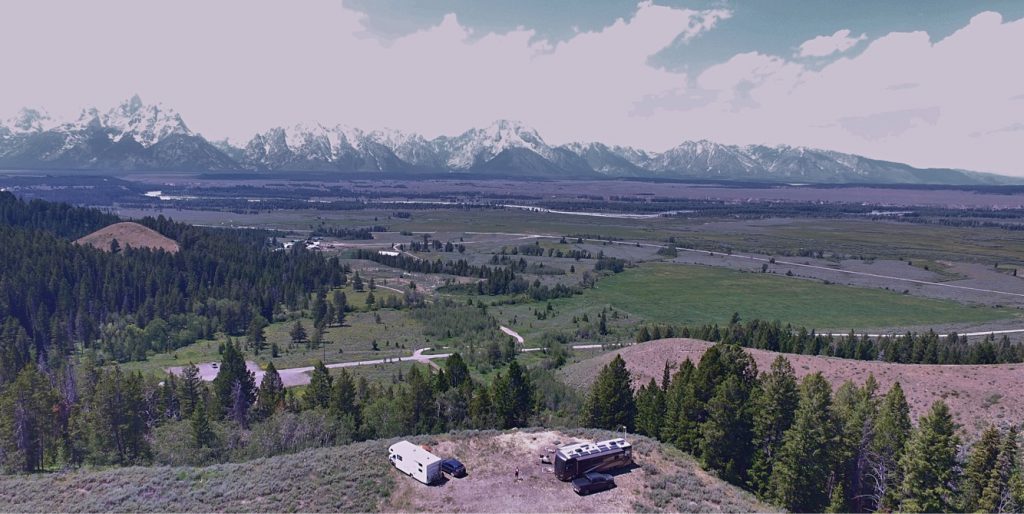 campfire view.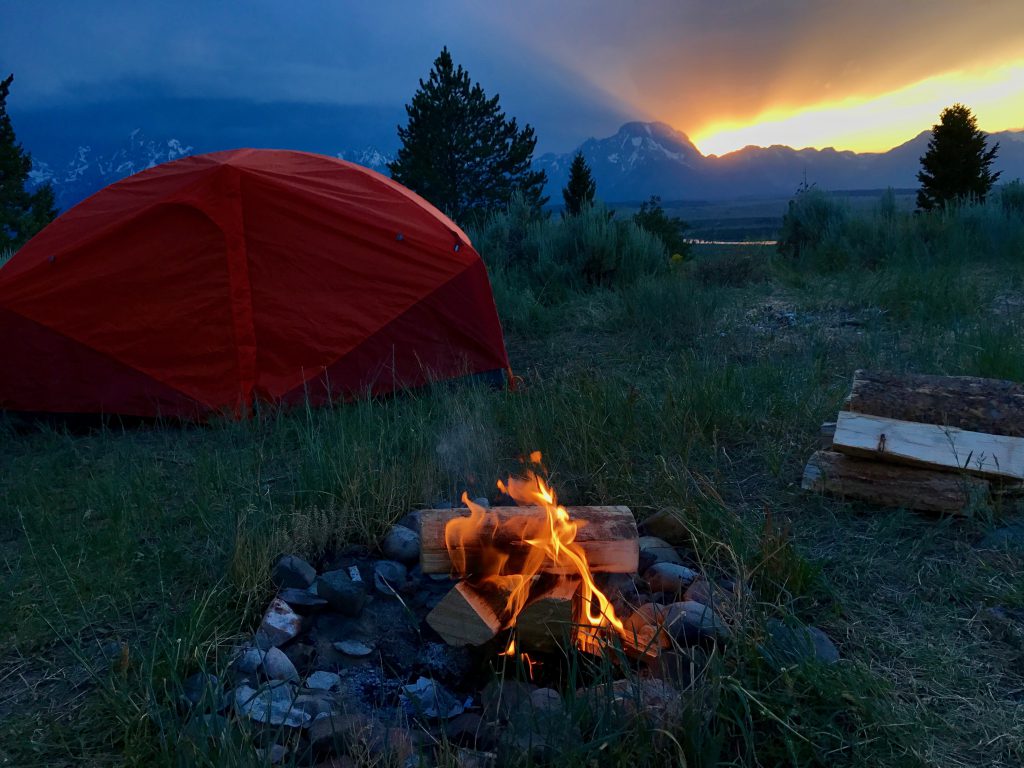 on our second or third day, i noticed a new camper setting up and some kids running around. my kids ran out to meet them and it turns out they are fellow fulltimers and are about a month or so into their trip. they have an older son, and then three girls. of course, they loved minecraft and such, so it didn't take long before they were all gaming and happy.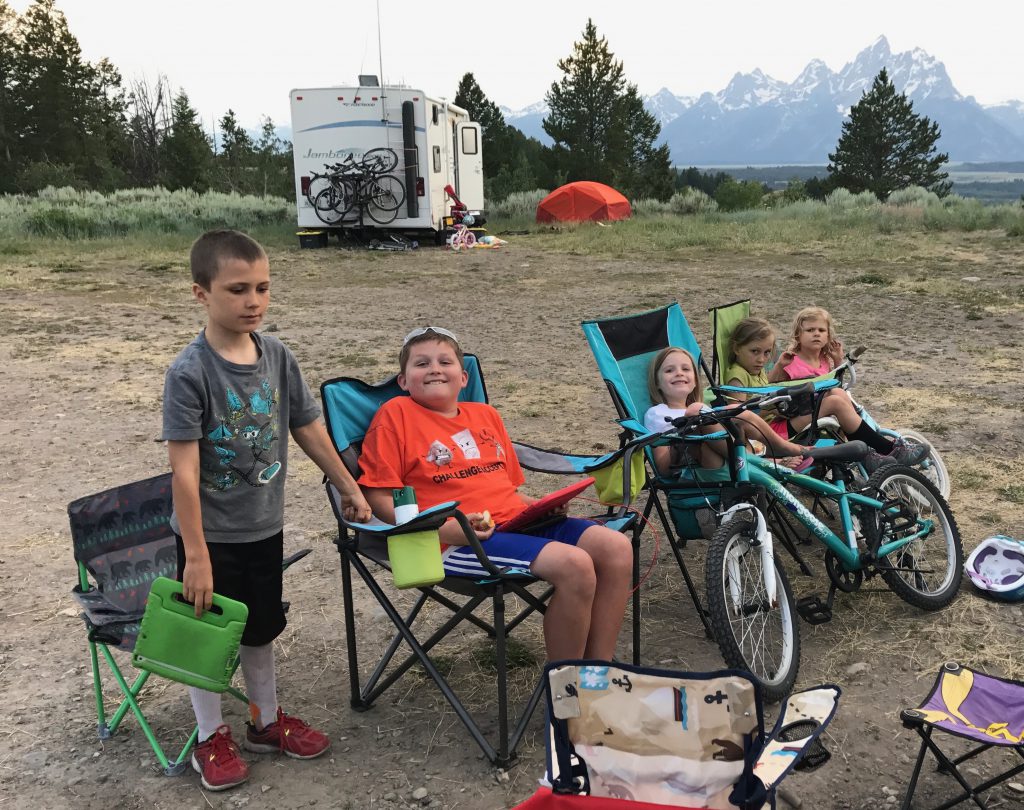 hazel tried sleeping in the tent with me and anna on one night. one terrible, nearly sleepless night. it was so windy. and cold. even the single dude in the campsite next to us packed up and slept in his car. but we survived.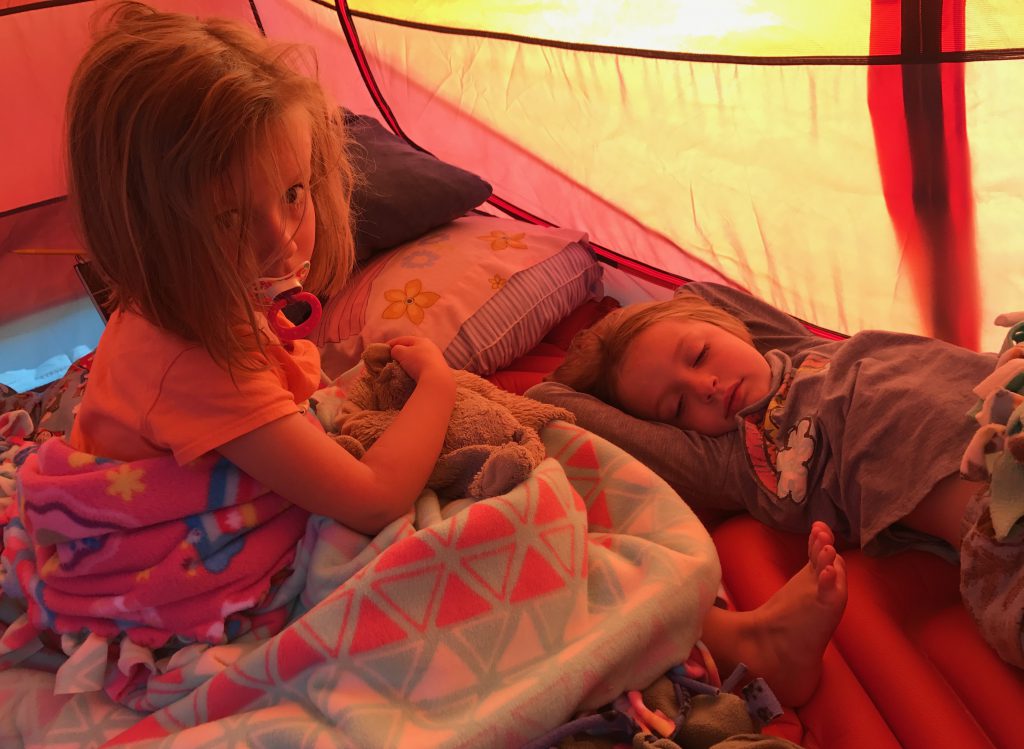 so. we had a bit of camper drama and thought we were going to have to leave. our generator started to sound a little wacky. derek spent one of his days off running around to get parts and new oil and such and then getting it up to speed. thankfully, his efforts were successful and we were able to stay the whole week. (he also changed the camper oil and put in a new water pump while we were there. we are as good as new.)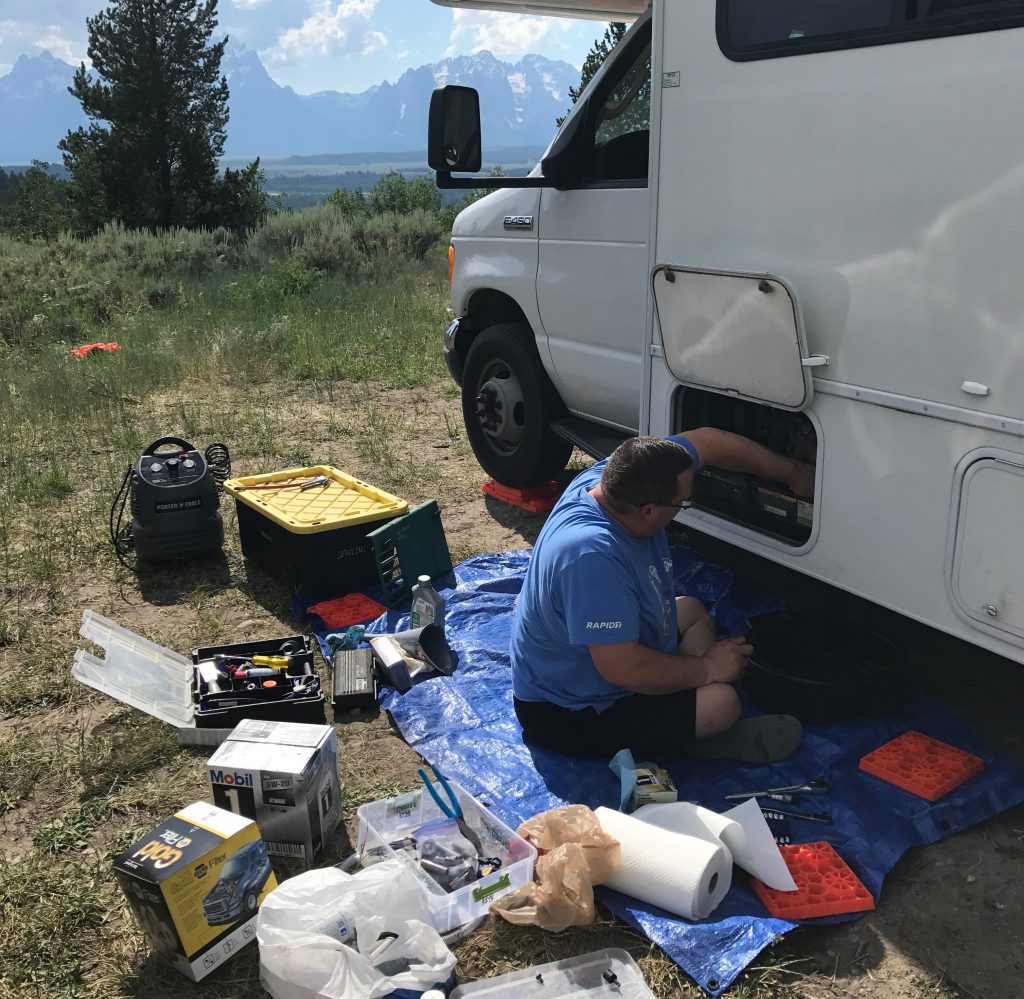 hazel hit it off with the three year old daughter of the folks we met from asheville. they were having truck trouble, so had to extend their stay, and i'm secretly glad they did, because we had so much fun with them. hazel and ruby had several tea parties.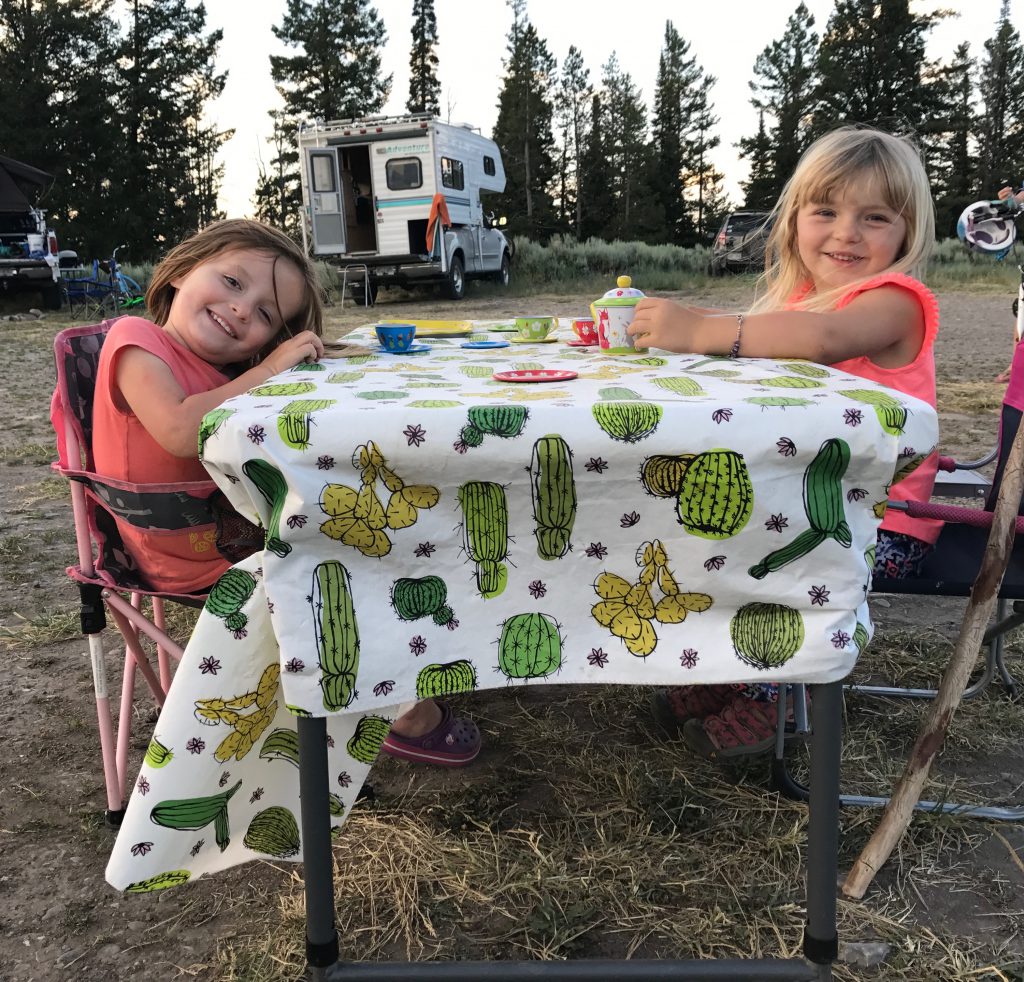 all of the sunsets were pretty great. i had about 200 sunset pics on my phone by the time the week was over.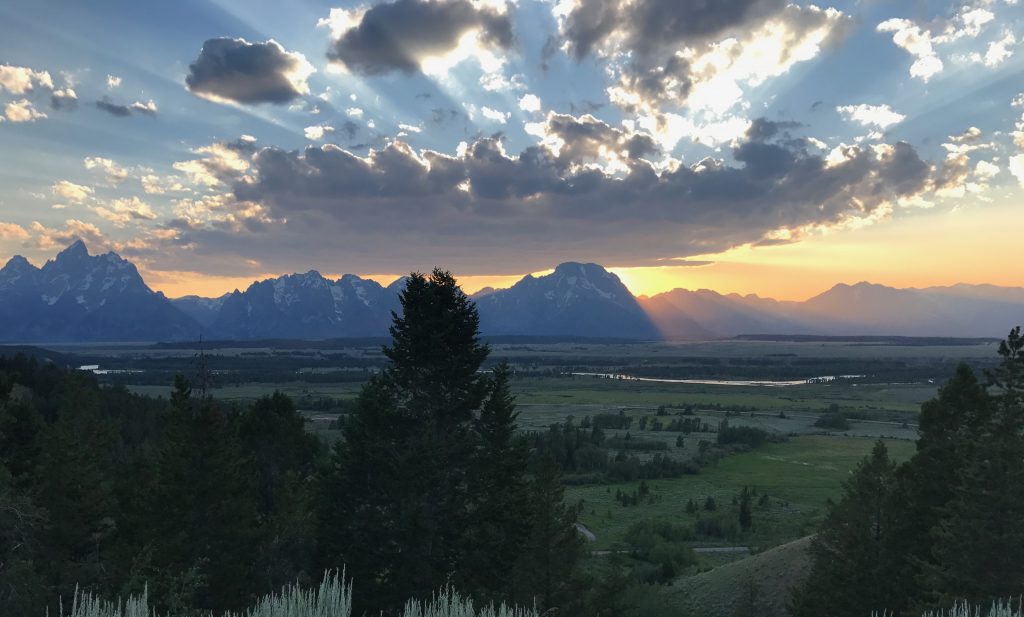 goony isaac sunset pose.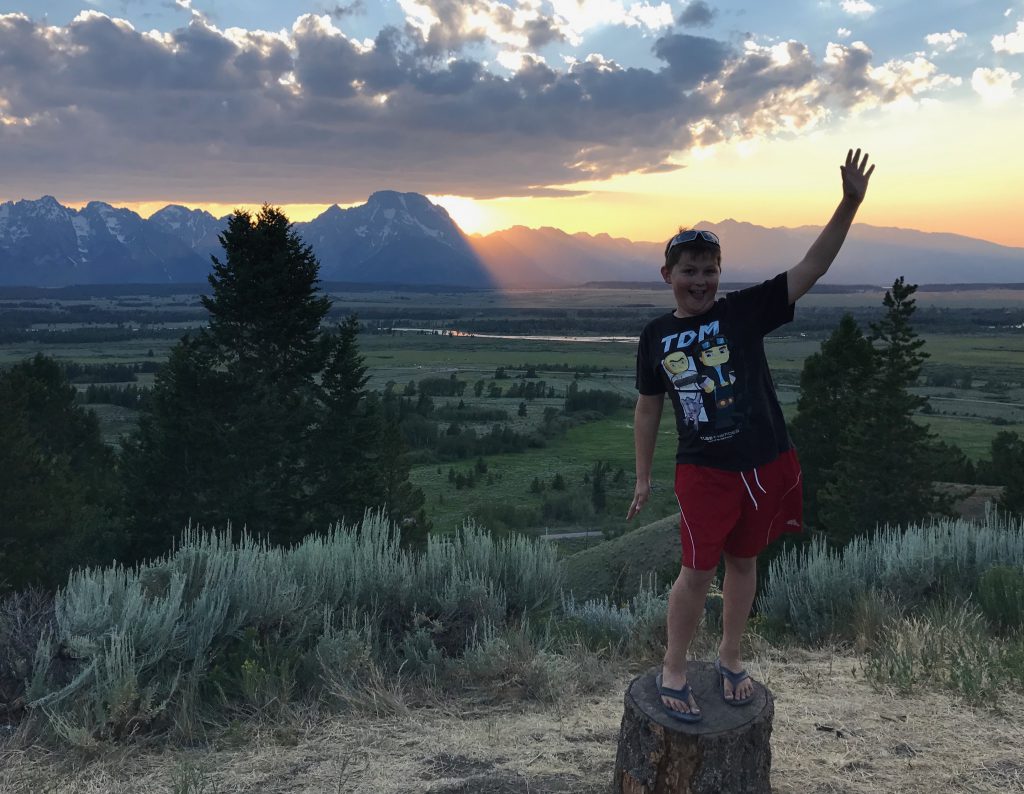 i can't help myself.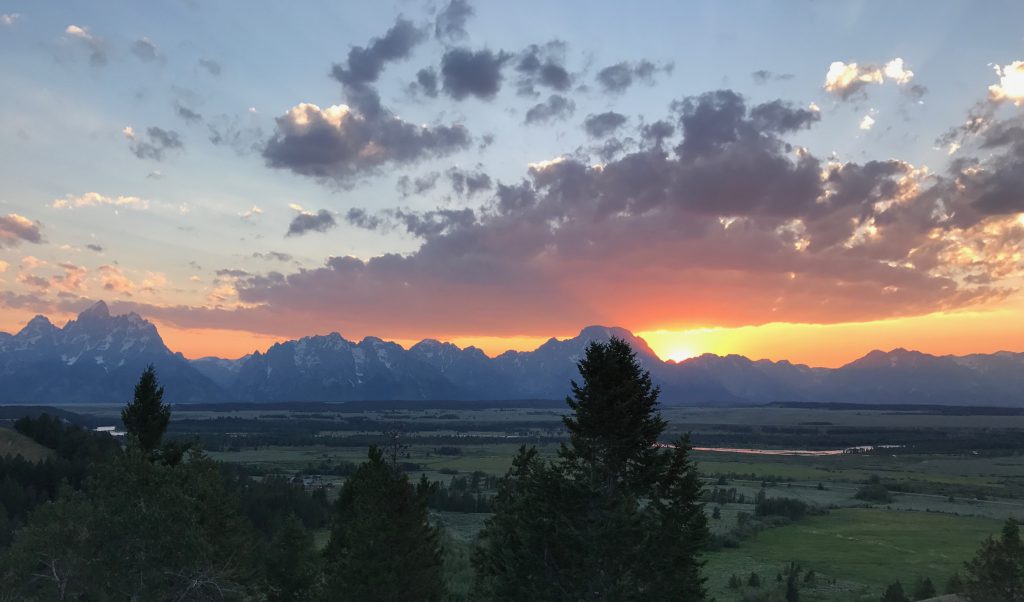 one morning, all of the girls set up a salon and terrible hairstyles abounded.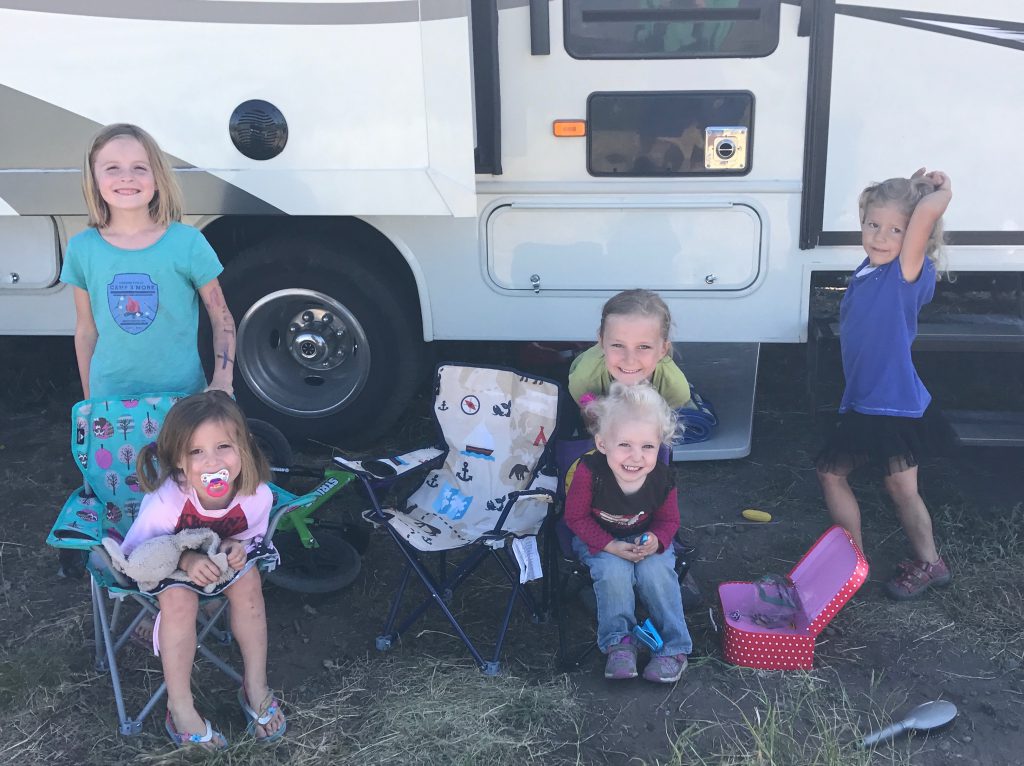 i'm not sure what happened here, other than all of these stuffed animals ended up back in our camper where they belong and i'm sure we picked up a good cup or so of ash.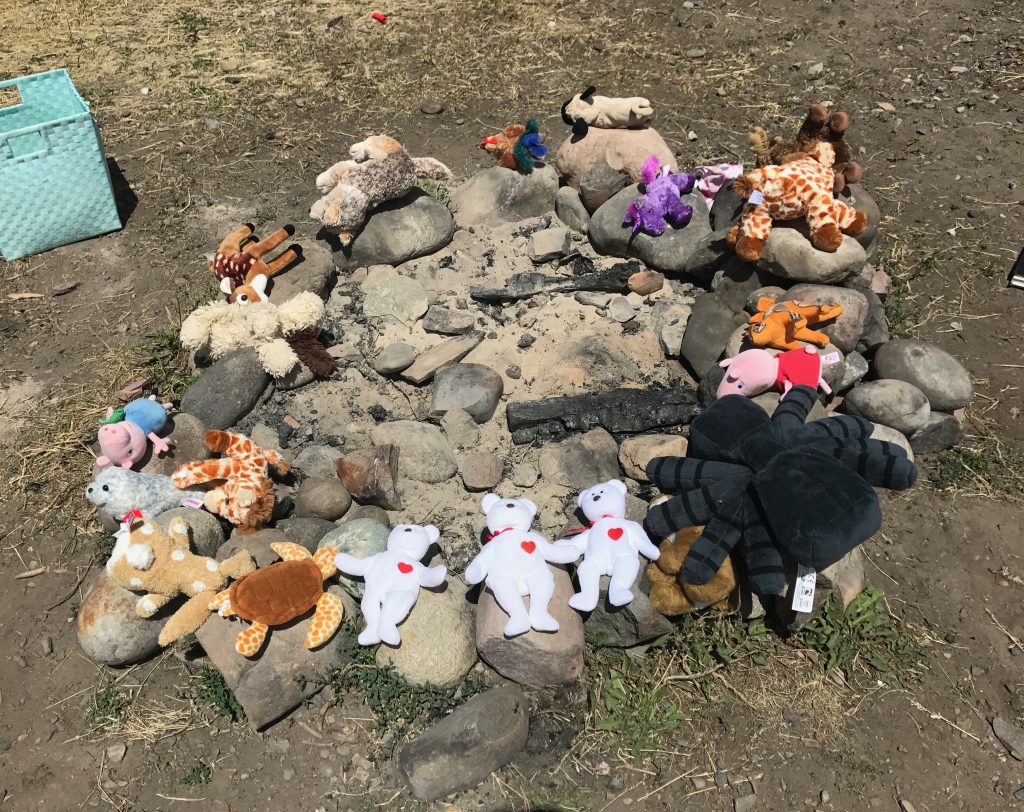 sadly, the lack of reliable internet caused one of our new friends (the new fulltimers with four kiddos) to have to find a new spot. we were bummed, because we really hit it off with the parents and the kids had a blast, but they will be at glacier national park the same time as us, so we will see them soon. while they packed up to move down the road, all of their kiddos, ruby and mine piled into our camper to watch a movie. it was snug.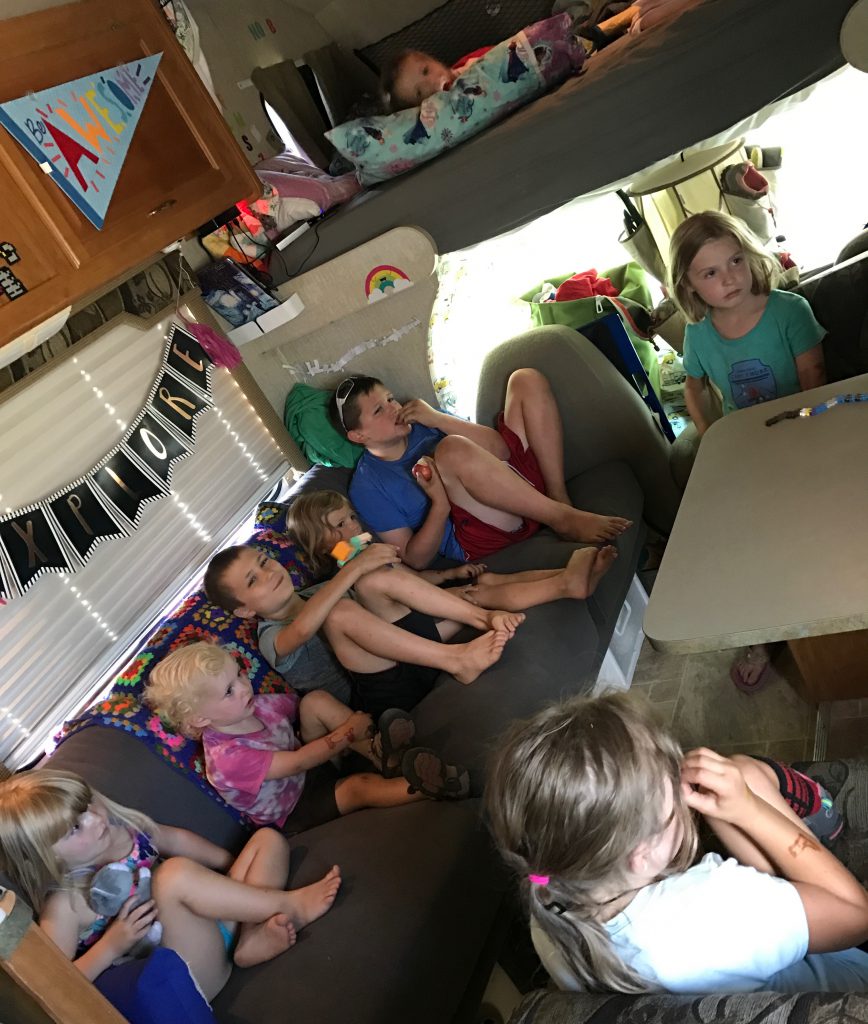 after they pulled out, a new crew moved in, just for the night, and soon, they were all hanging out in the tent. i have no idea why, because it was sooooo hot in there.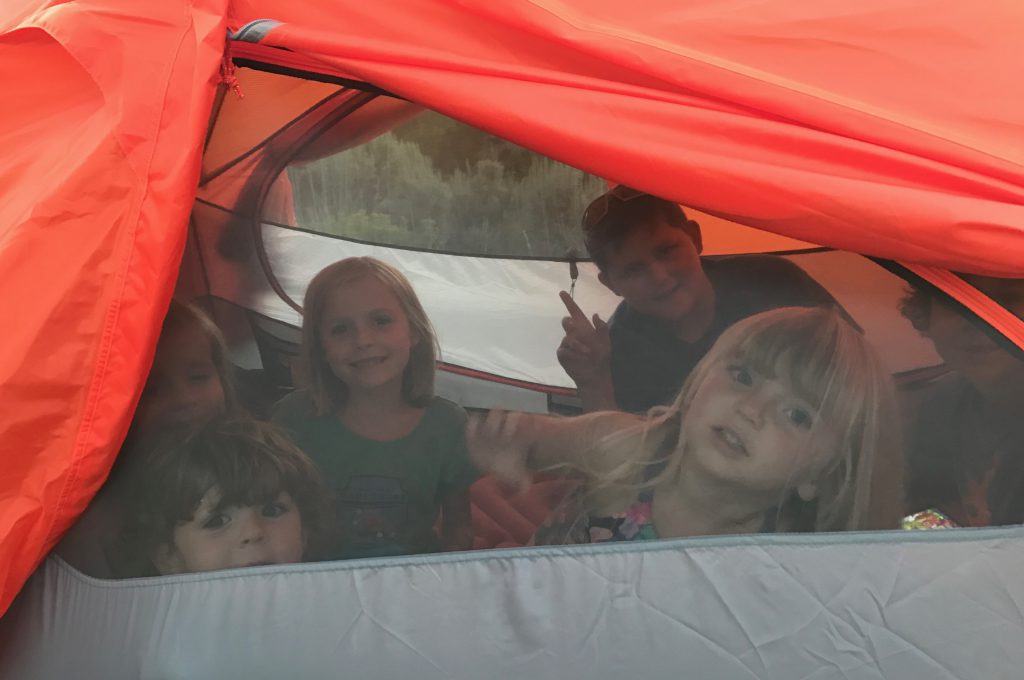 flying hazel. 🙂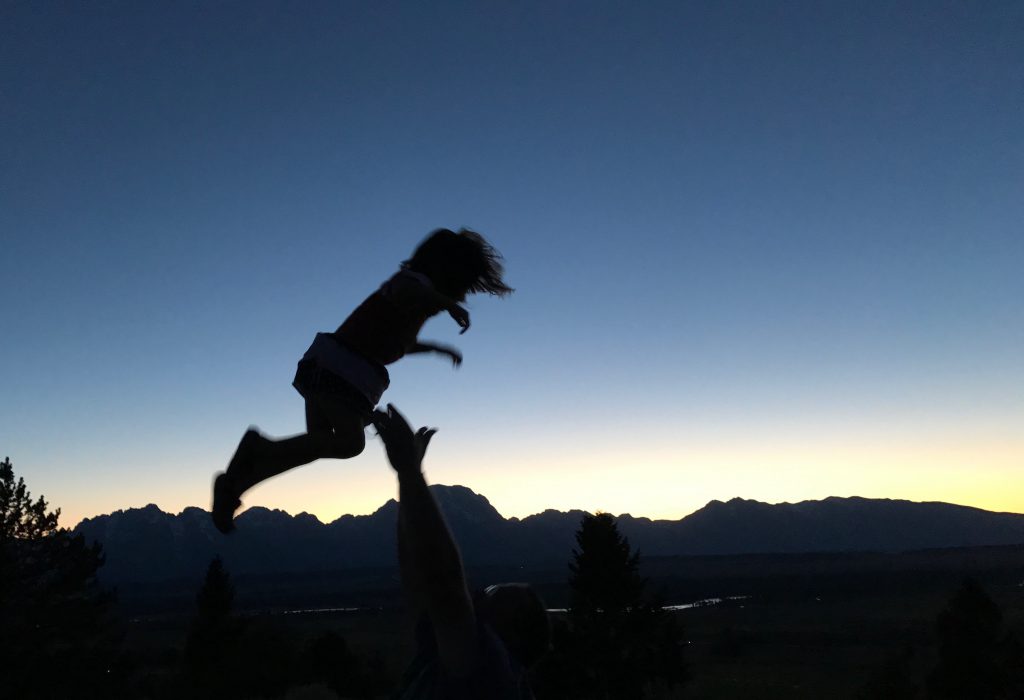 another gratuitous shot of the little orange tent in the morning sun.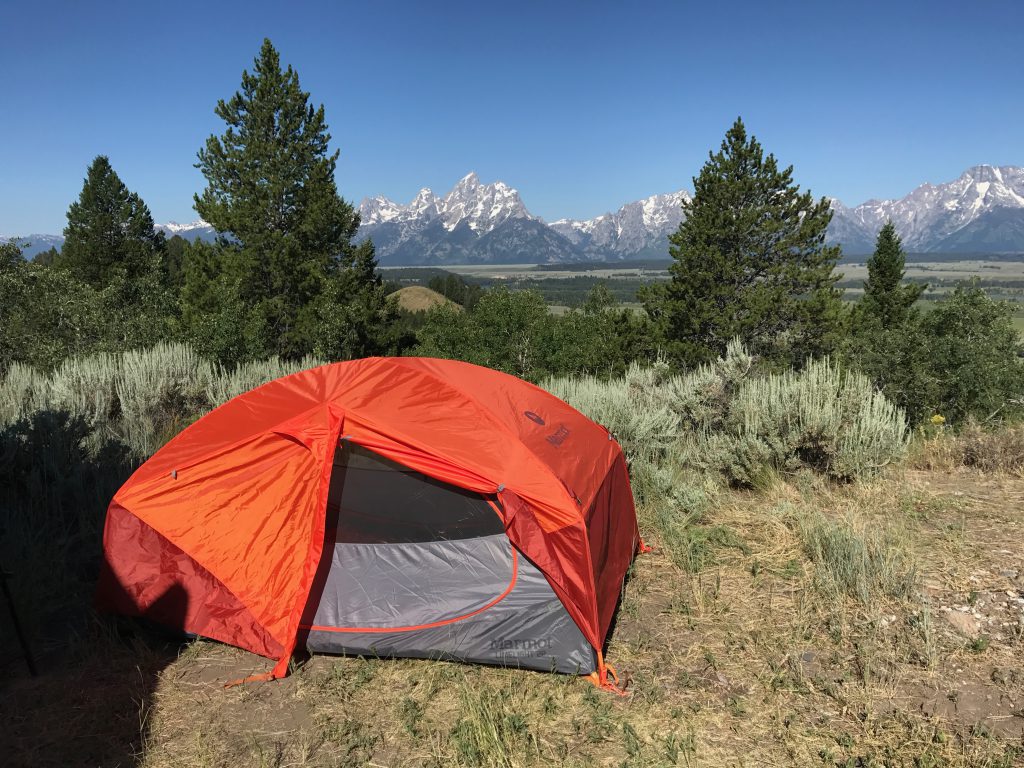 teton sunset panorama.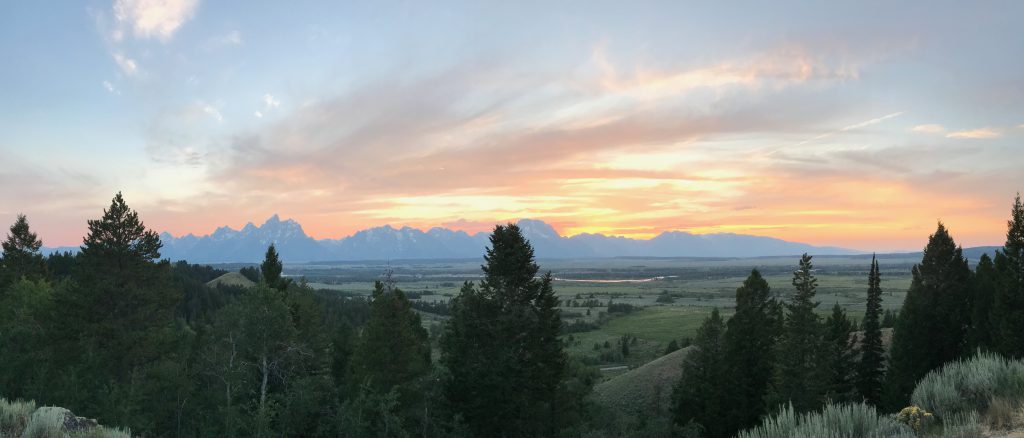 sweet ruby and her mama and the epic sunset.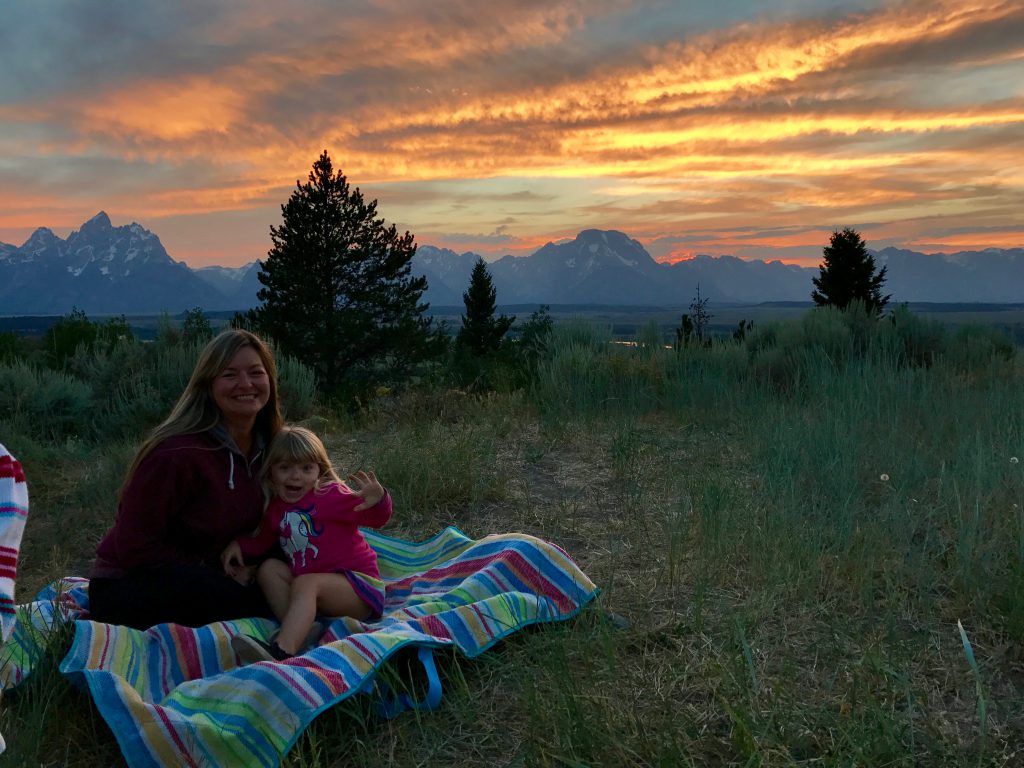 for sure this was the best one. on our second to last night.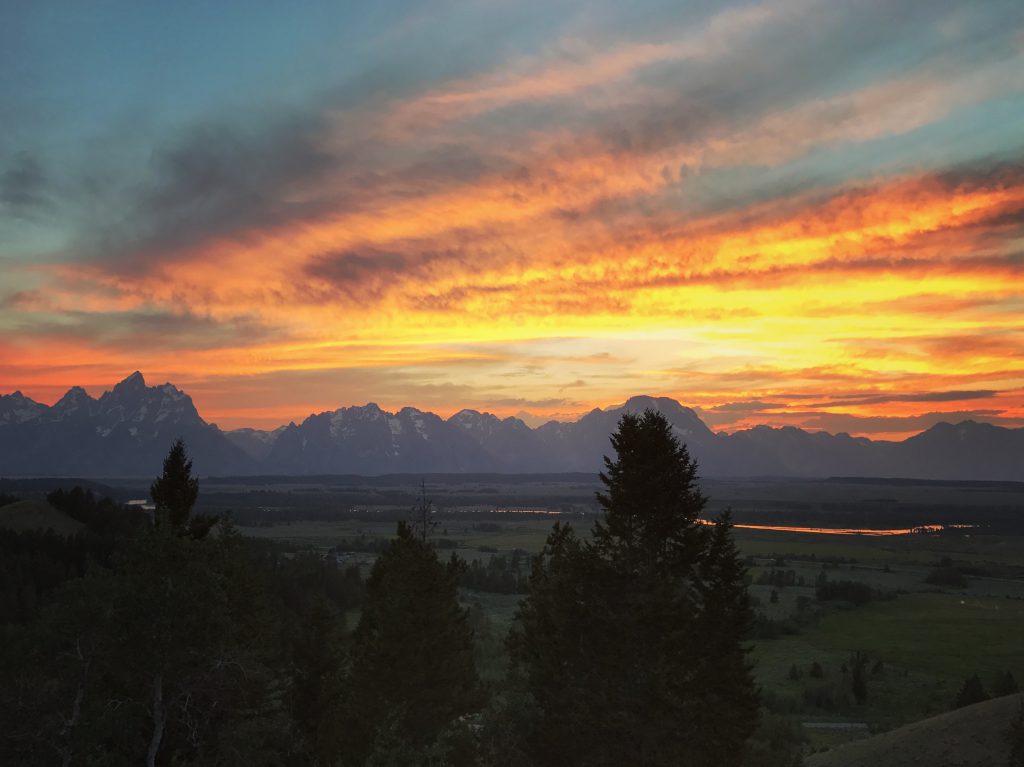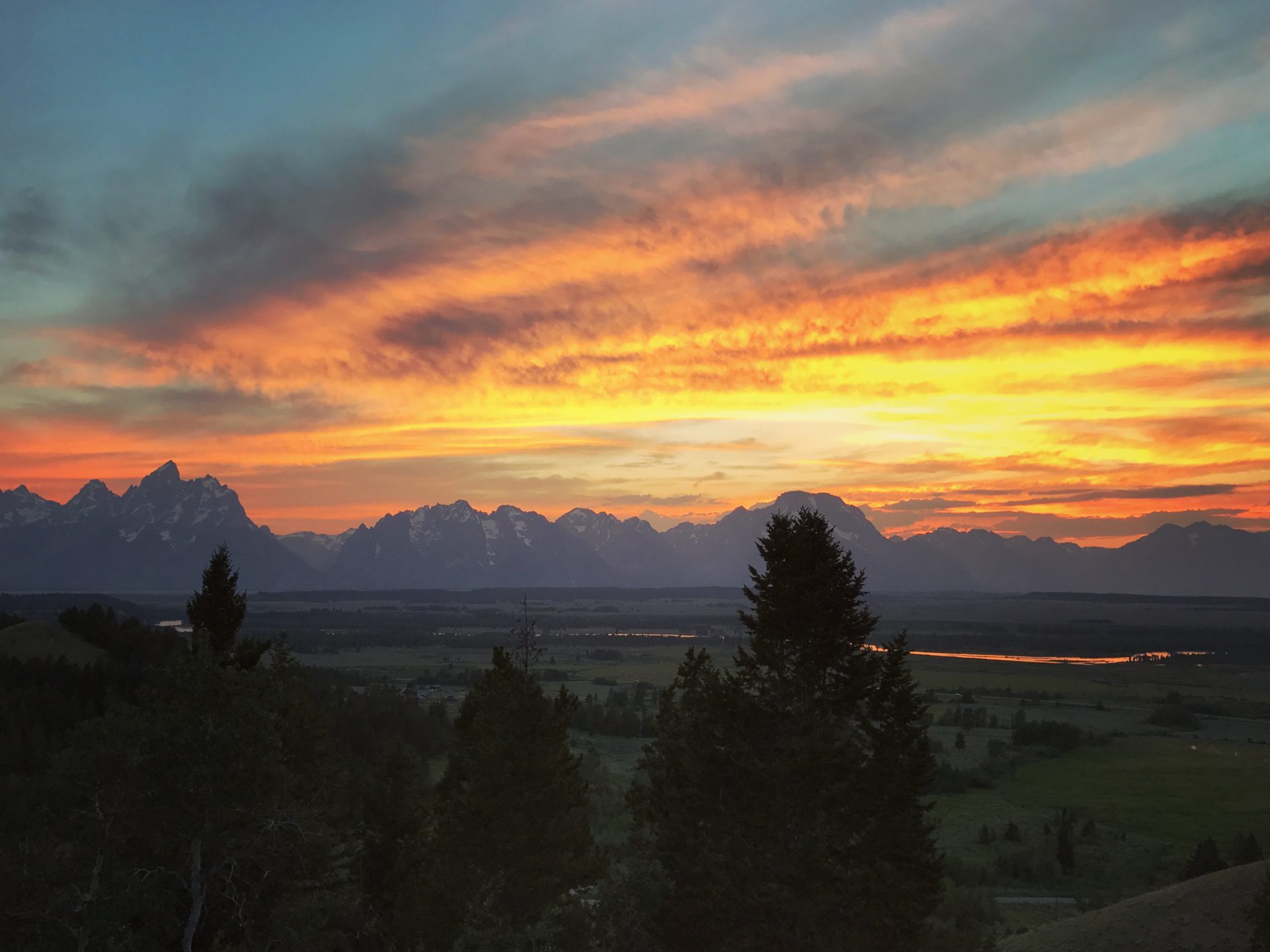 finally, our time was up. our asheville friends came over to say goodbye and take one final teton view picture. we tried to take a serious one…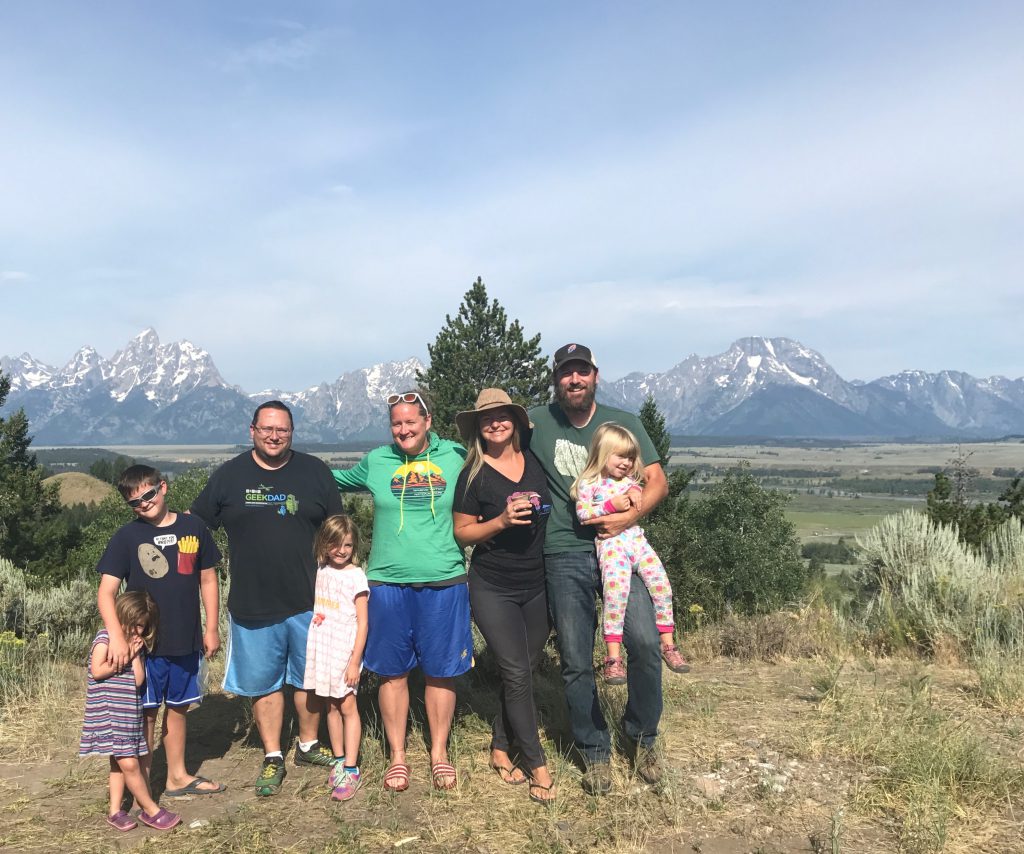 …but we determined that crazy worked better.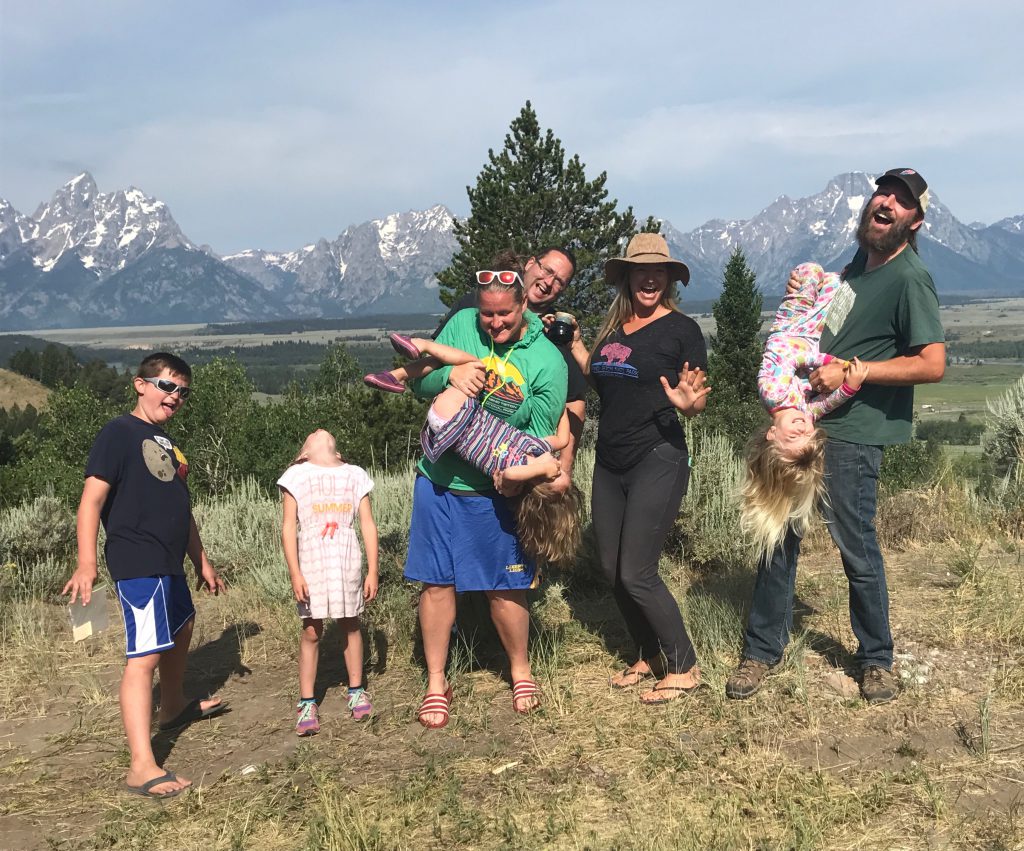 we bid farewell. to our epic spot. and our new friends.
bittersweet.
we learned a lot of stuff in our first full week of boondocking. our biggest problem was water. we ran out long before any of our tanks were full. we bought a 5 gallon container and derek filled it up in the day when he worked (internet woes) and we scraped by. we had to adjust to considerably fewer showers (two for me, one for derek and none for the kids all week). and cooking without power. it was nearly impossible to wait until it's socially acceptable to run the generator to boil water for coffee in the morning. the limited internet has happened before, but it's always a tough pill to swallow. :).
the community of people we met were fantastic. i don't have any pictures of them for some reason, but there was a group of three australian folks, traveling from vancouver bc, who were very awesome and friendly. we met several younger couples and lone travelers, mostly tent and car camping. there was an older couple from germany who rolled in in the sweetest converted military truck. the husband took 6 years to build it and he let us take a look inside. there were also a few duds in the mix. some giant rvs, with older couples, who didn't seem to mesh well with the friendly community vibe going on.
anyhow… i'll stop talking and start working on another post. with pictures.