after our long, boring week in duchesne, utah, we made our way to heber city, just outside of salt lake city. we needed to be near an airport, so derek could fly out for work for the week. derek put us up in a fancy pants rv park with all the best amenities, and close to restaurants and stores. it was glorious. we spent our first day settling in and prepping for derek to leave, which meant a big grocery trip to walmart, complete with some extra surprises for the kiddos. like this fishing game that is hazel's favorite.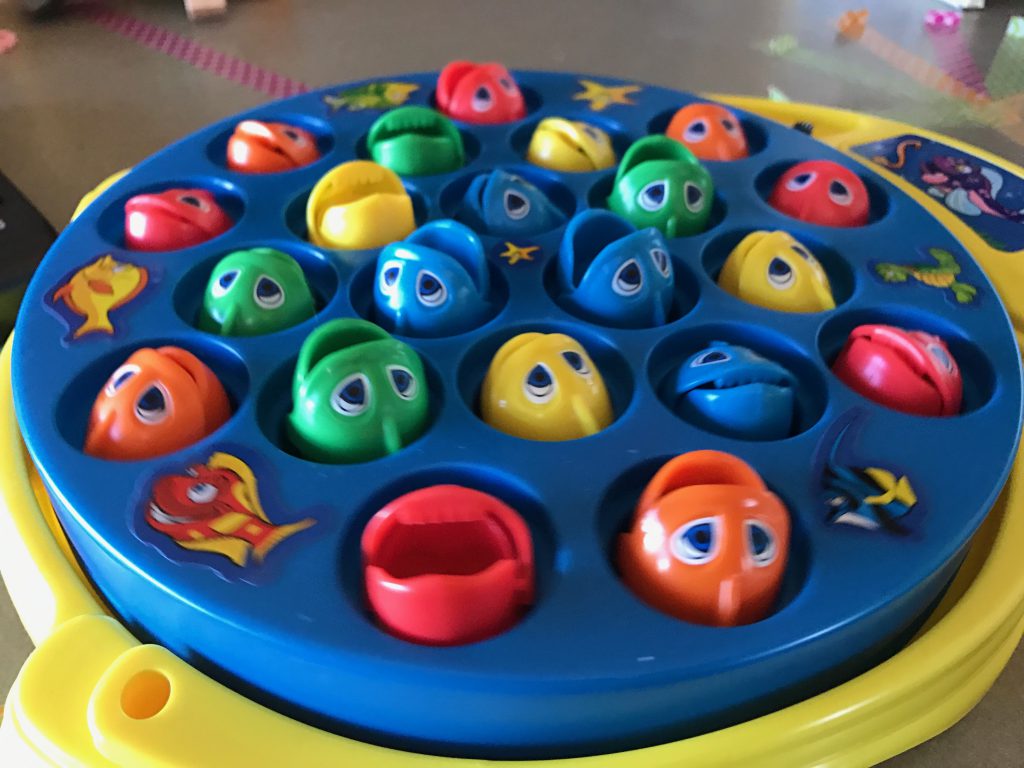 we tried out the "dairy keen" restaurant in town for dinner. the goal was to have a decent sit down meal with the kids before derek left, but it was chaotic and not super peaceful. oh well. it was good, though.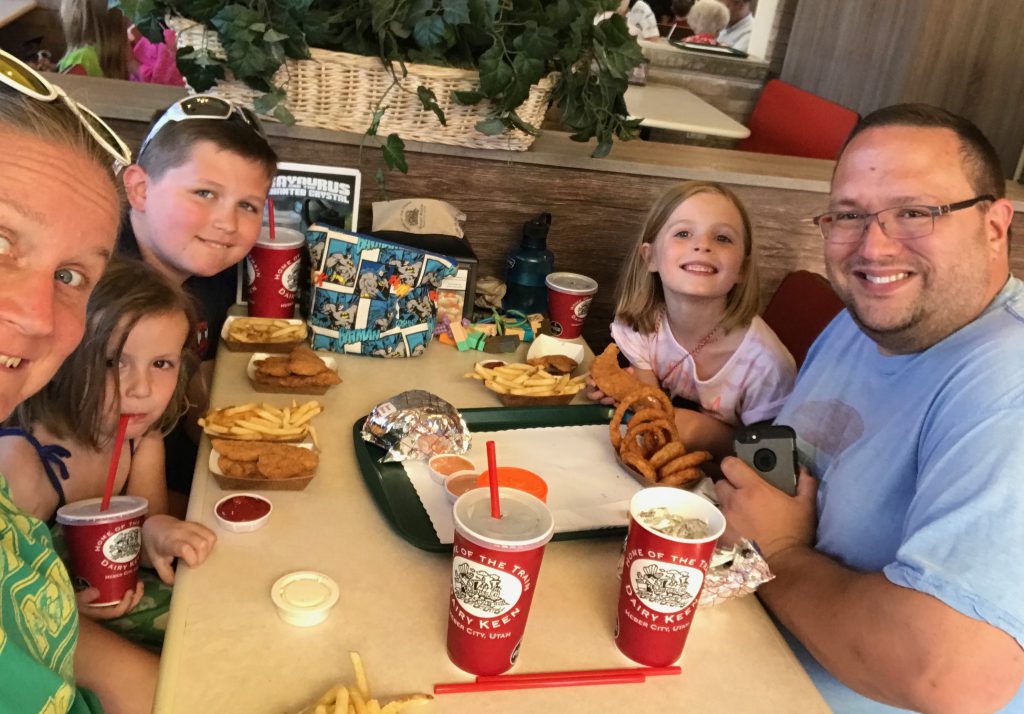 on sunday, continued our preparations. laundry. packing. relaxing. and i even busted out some fabrics, in an attempt to pretend like i might actually sew someday. (i had gone to a fabric store the day before, which gave me false hope).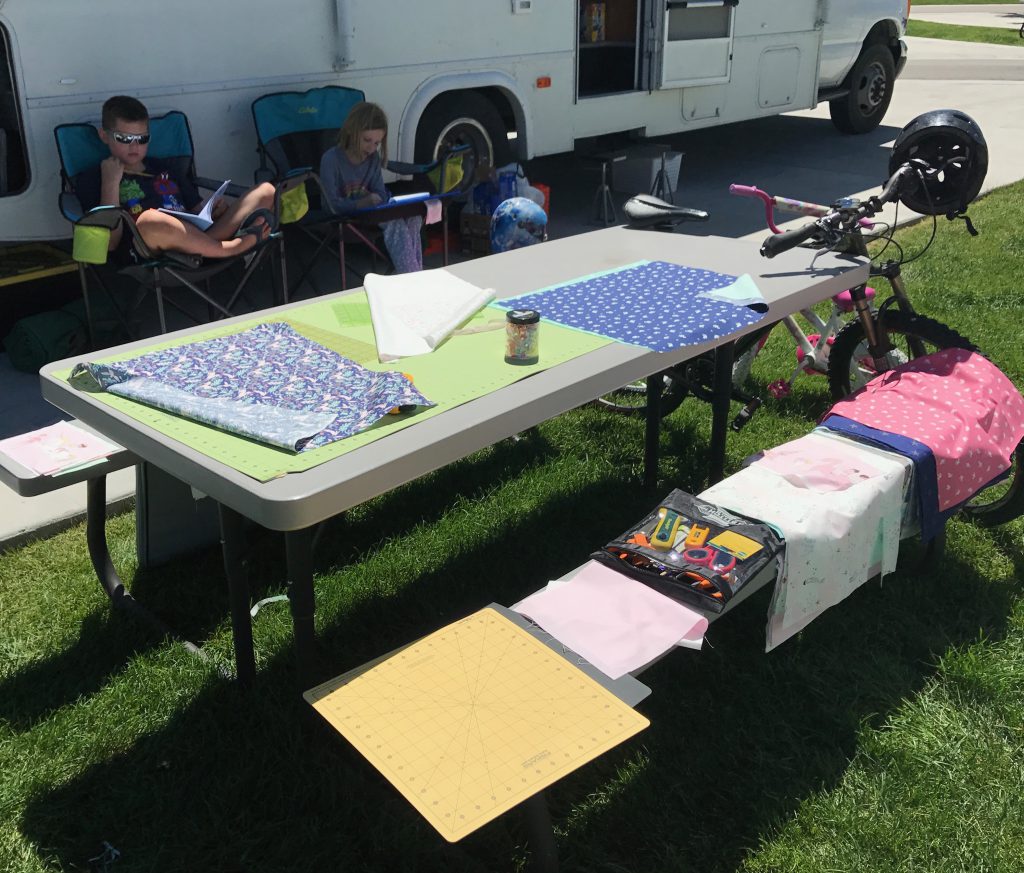 on sunday night, we traveled into salt lake city, to have dinner with some friends from long ago. the einersons were pals of ours back in winston-salem, but he was a med student then, so different residencies and such have moved them about the country since then. they have a pair of cute kiddos now and we have a couple more than the last time we saw them, so the kiddos all got to know each other while we chatted and caught up and discussed plans to make america great again.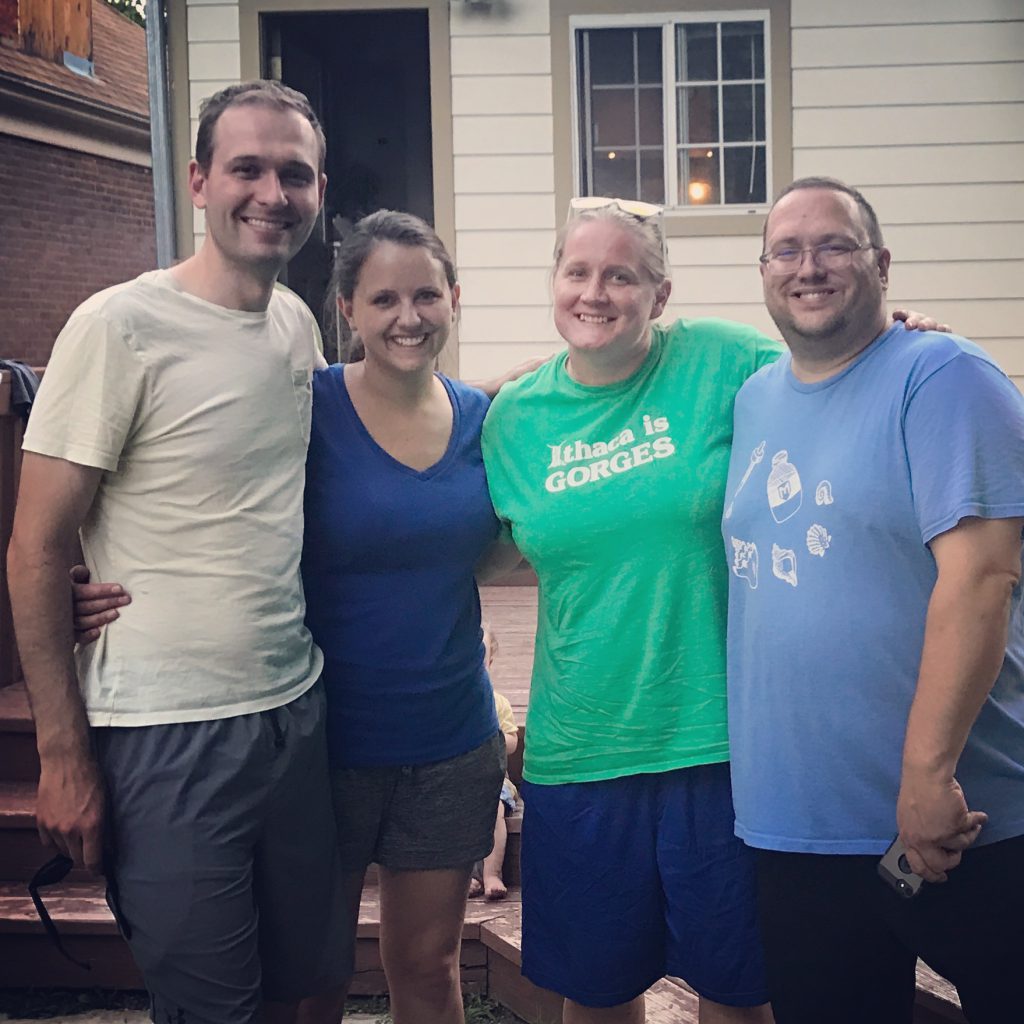 we got back late. and then turned around in the morning and drove back into salt lake city, this time to take derek to the airport. we dropped him off, said our goodbyes, and embarked on a quest for breakfast. i had a pro tip from my old neighbor and high school classmate (and still good friend) maryjo, that THE best place in all of salt lake city was ruth's diner. so, despite it being a bit out of the way, we gave it a go.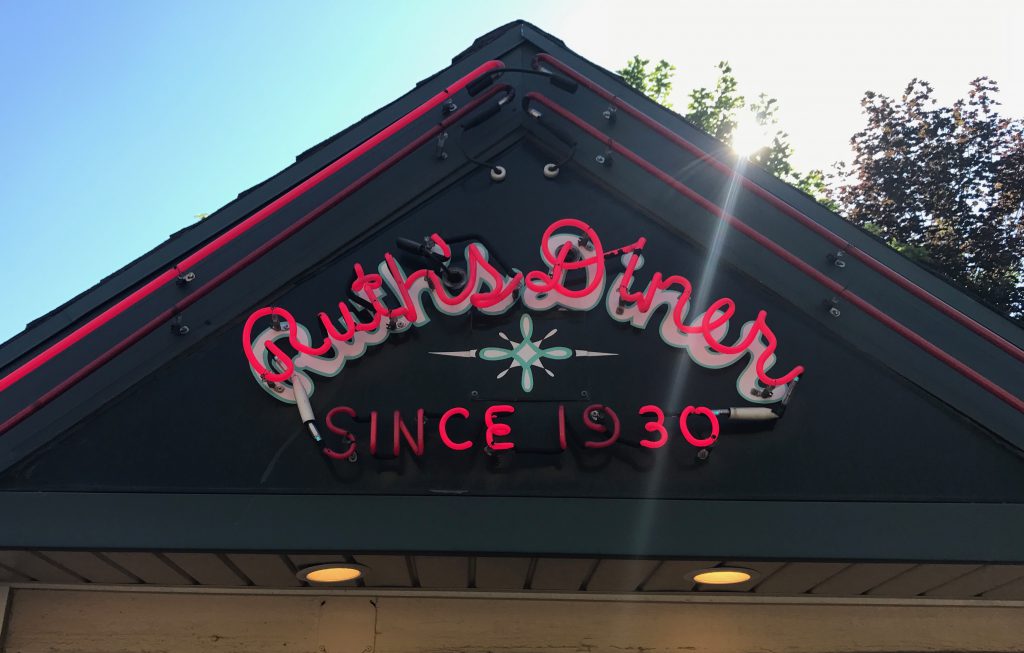 it did not disappoint. such a cool atmosphere. it was nestled in the entrance of a canyon. and had outdoor seating that felt like a garden in france. (not that i've ever been. it just felt like how i would imagine it feels). anna was a fan. she and hazel opted for the teddy bear pancake breakfast.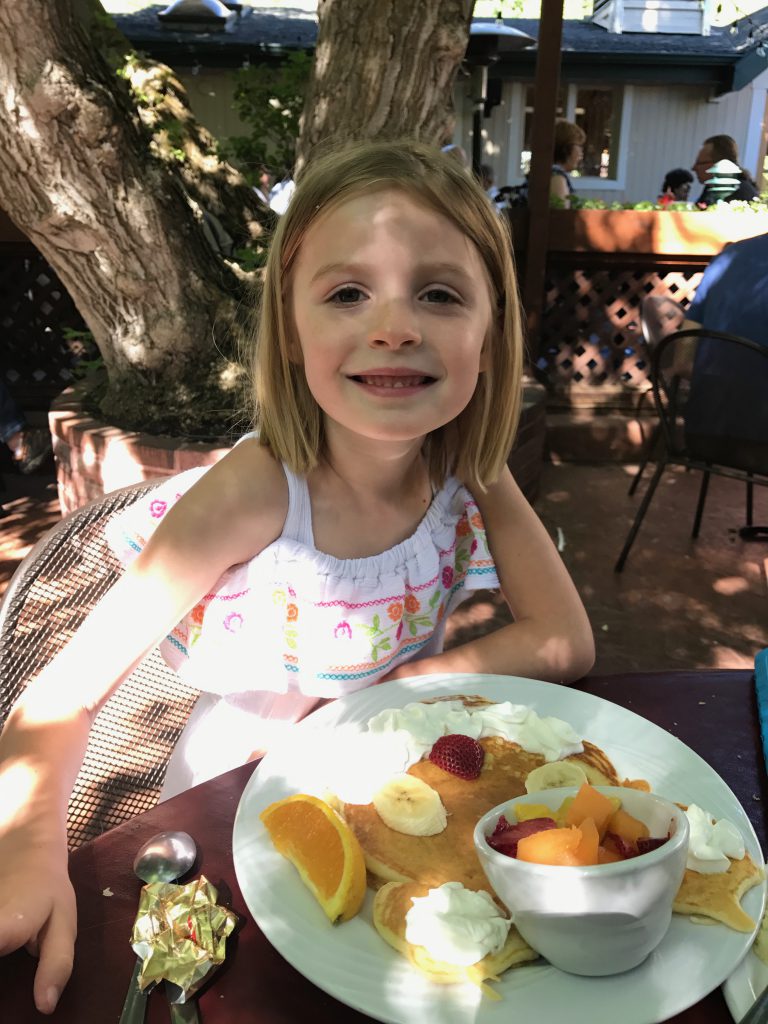 the "mile high" biscuits lived up to their name. you can see mine in the background. i debated between the cinnamon roll french toast and the homemade corned beef hash. i decided on the savory option, with the full intent of coming back on another day. it was delicious, and i have no regrets, except that we never made it back. we are planning on rolling through the area again in the future, so there's still an opportunity for that french toast.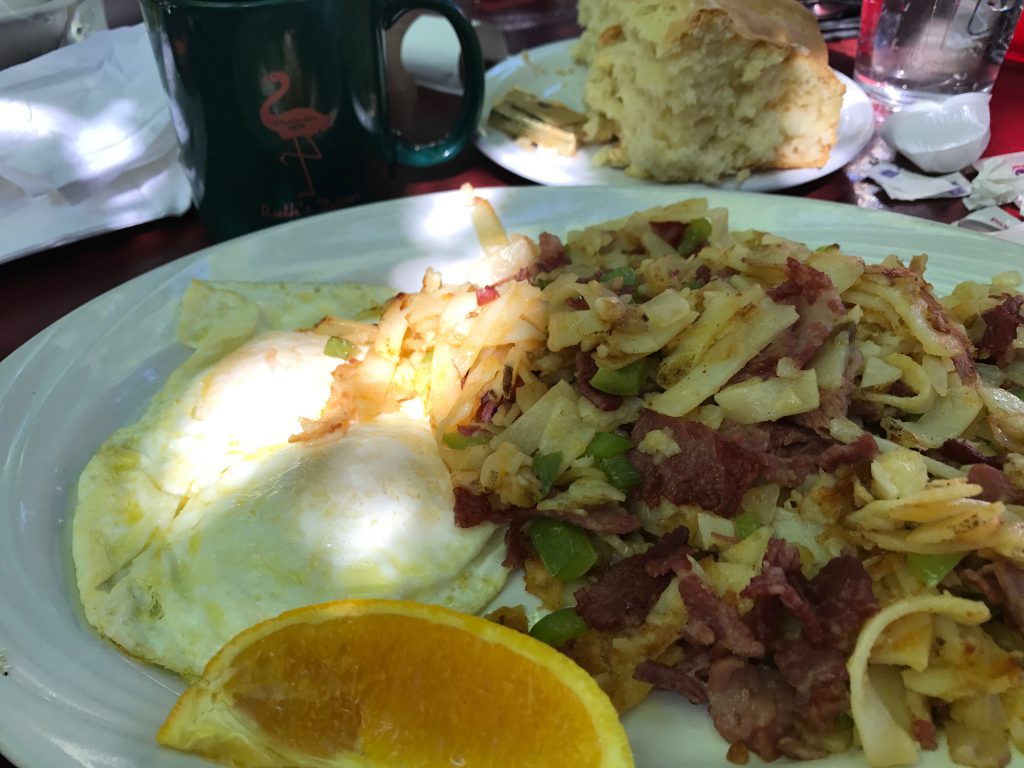 back at the campground, we got started putting the amenities to use. first up, the pool.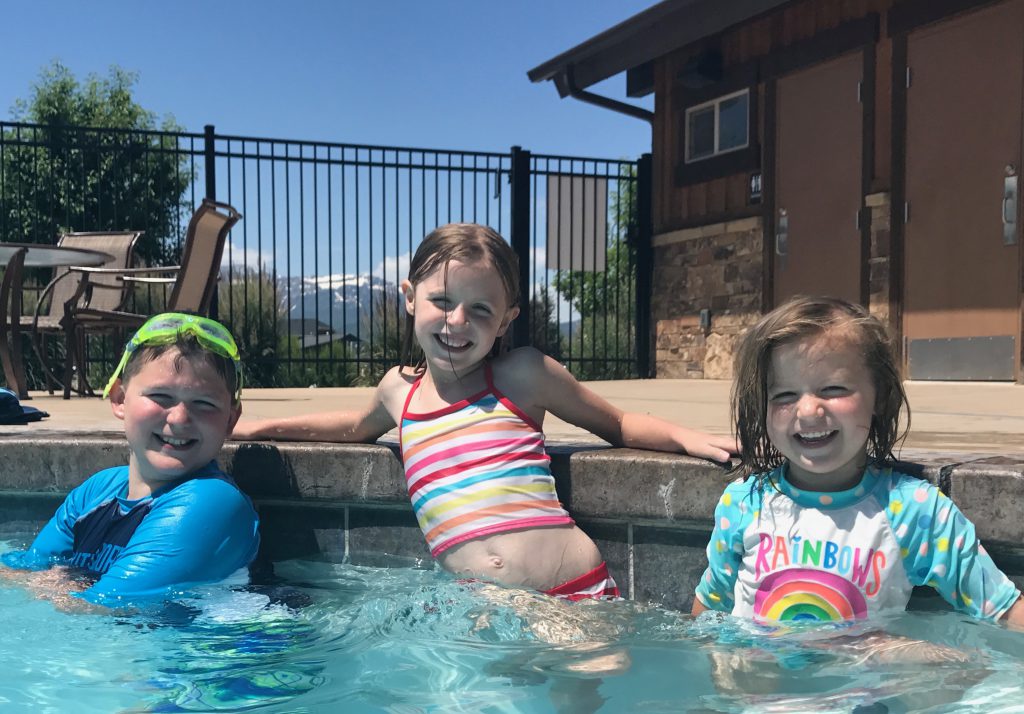 we were the only ones there, and the kids actually played very nicely together. in this picture, you might even think they like each other. might.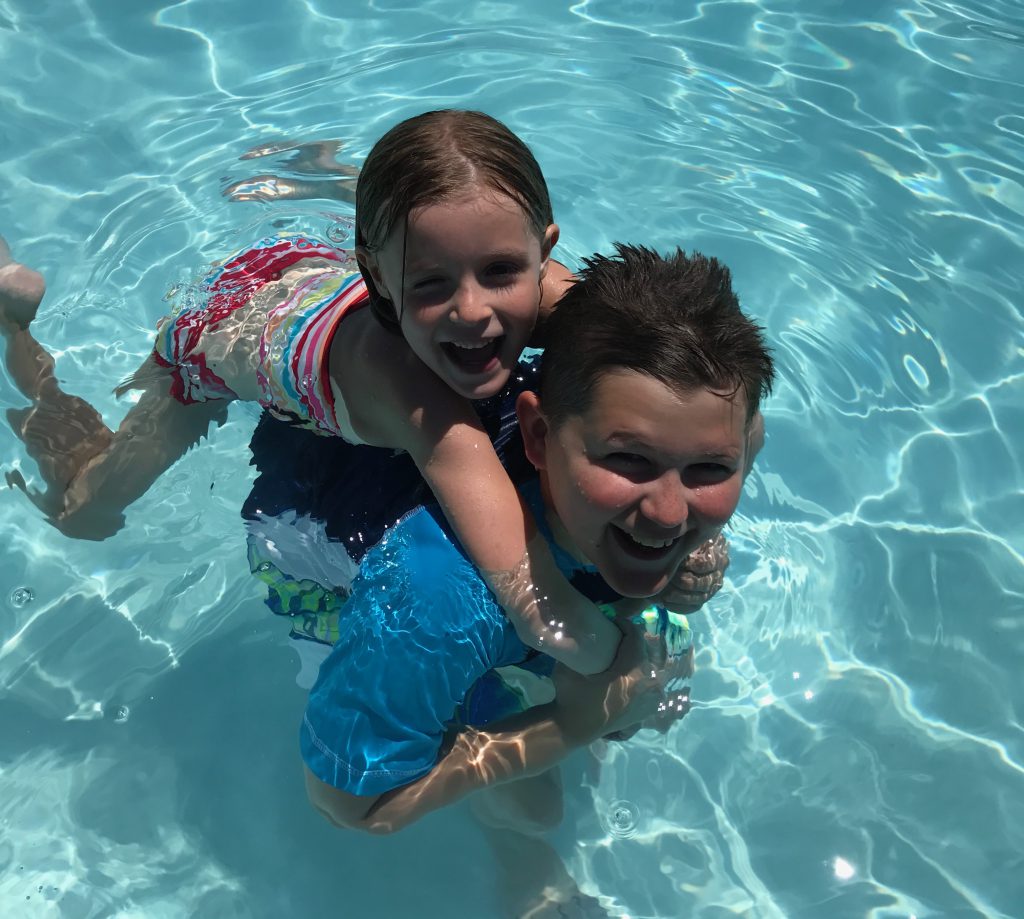 we had a very low key week. it was pretty hot during the day, so we stayed tucked in during the hottest parts. we stayed on track with school. and there was a lot of art going on. with free internet, we could watch all the youtube our little hearts desired, so draw so cute tutorials were flying. hazel, anna and i all attempted captain jack sparrow.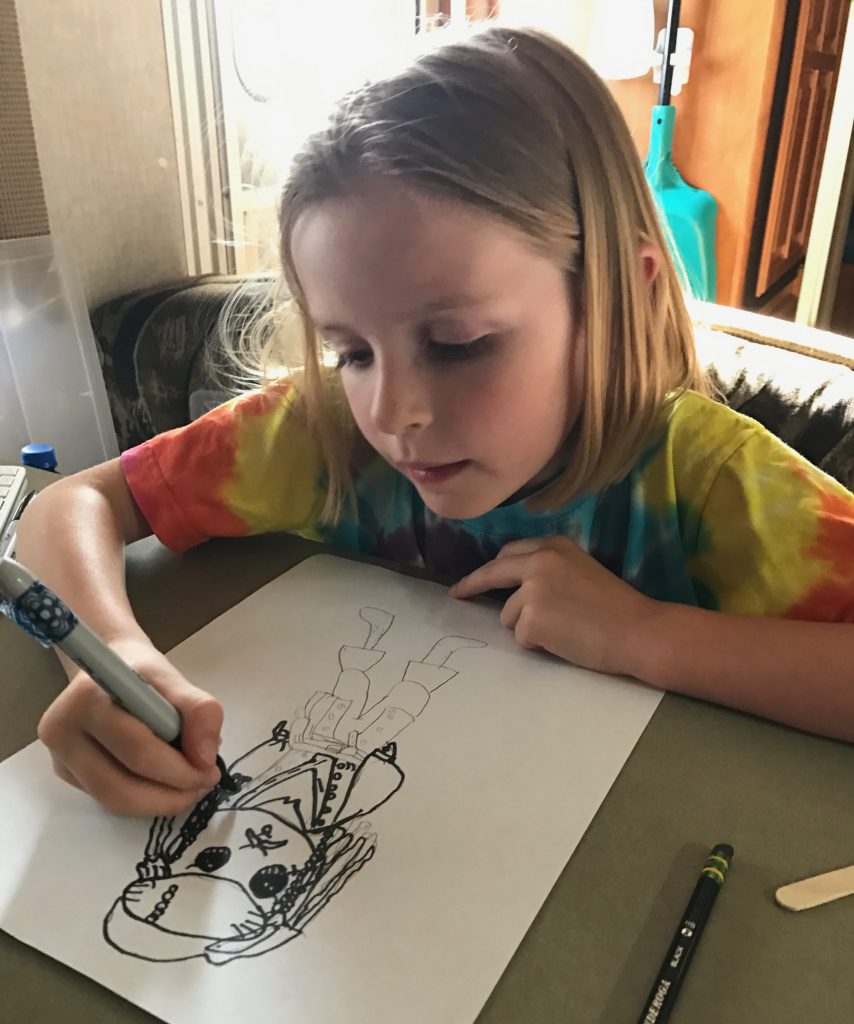 here's hazel's final product.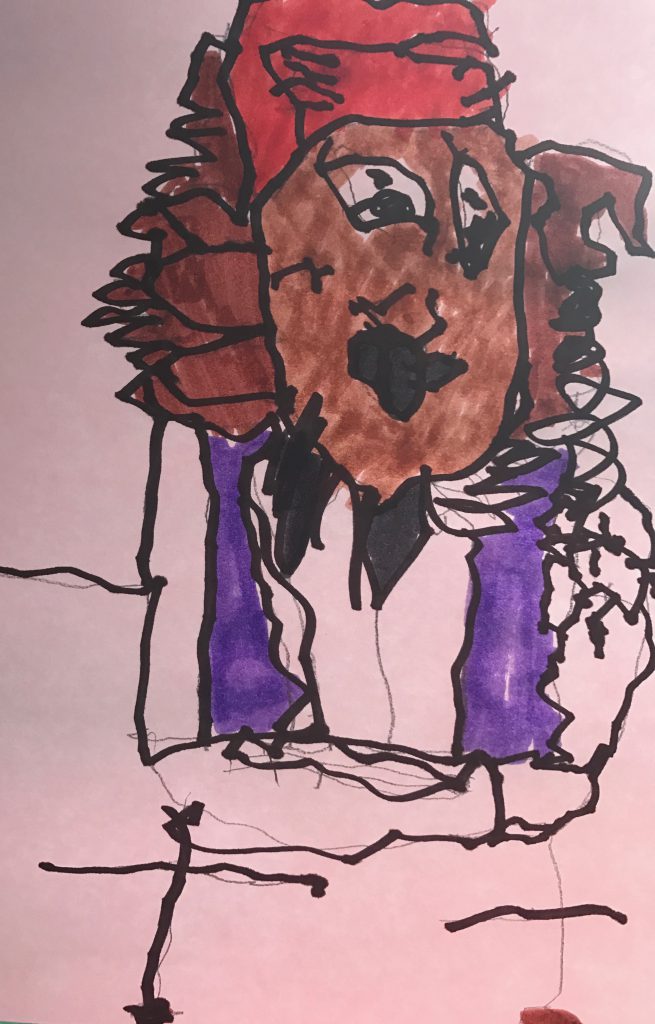 and mine.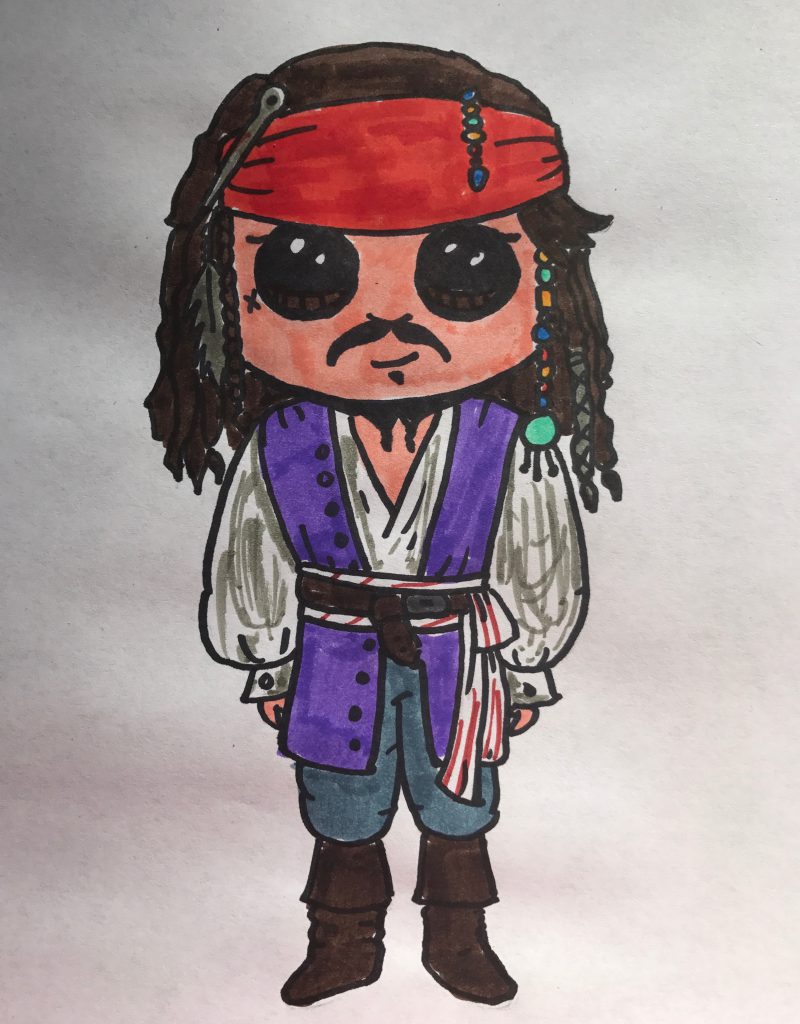 and anna's.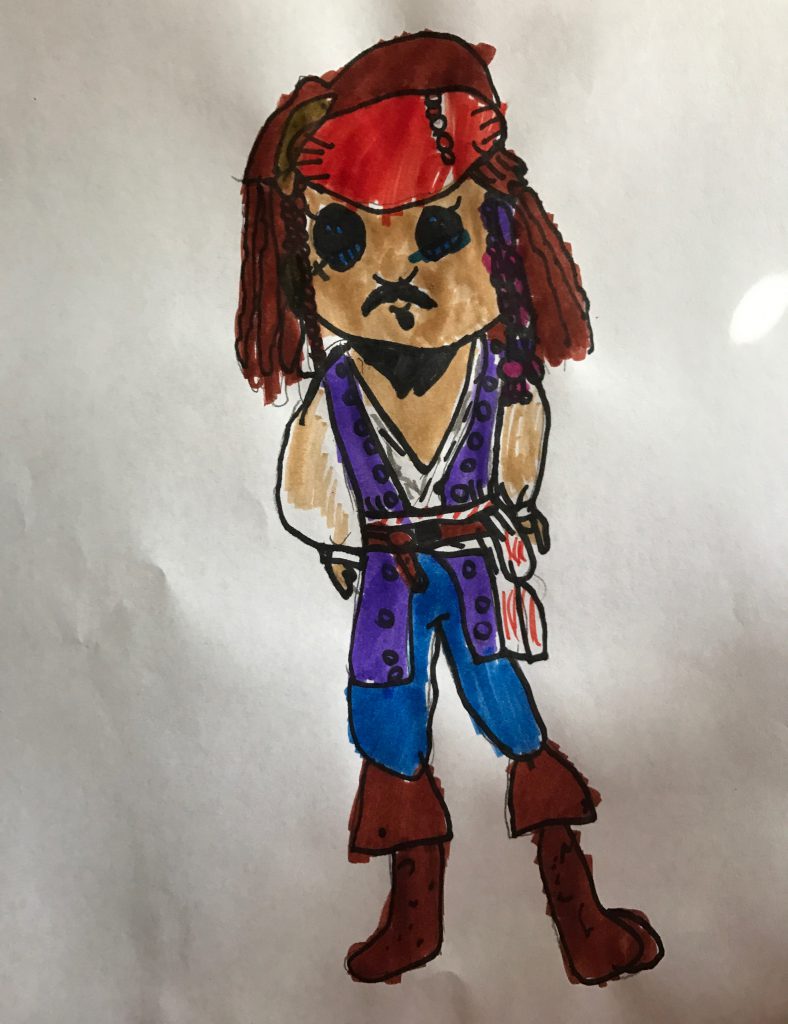 on one day, still feeling optimistic about my sewing prospects, i busted out my machine, only to have anna come marching out and ask to start working on a little kit i had bought her at the quilt shop a few days before. ugh. so, we got to work on it. but then it became super hot and we couldn't take it anymore and i packed it all up and my optimism dropped a few levels.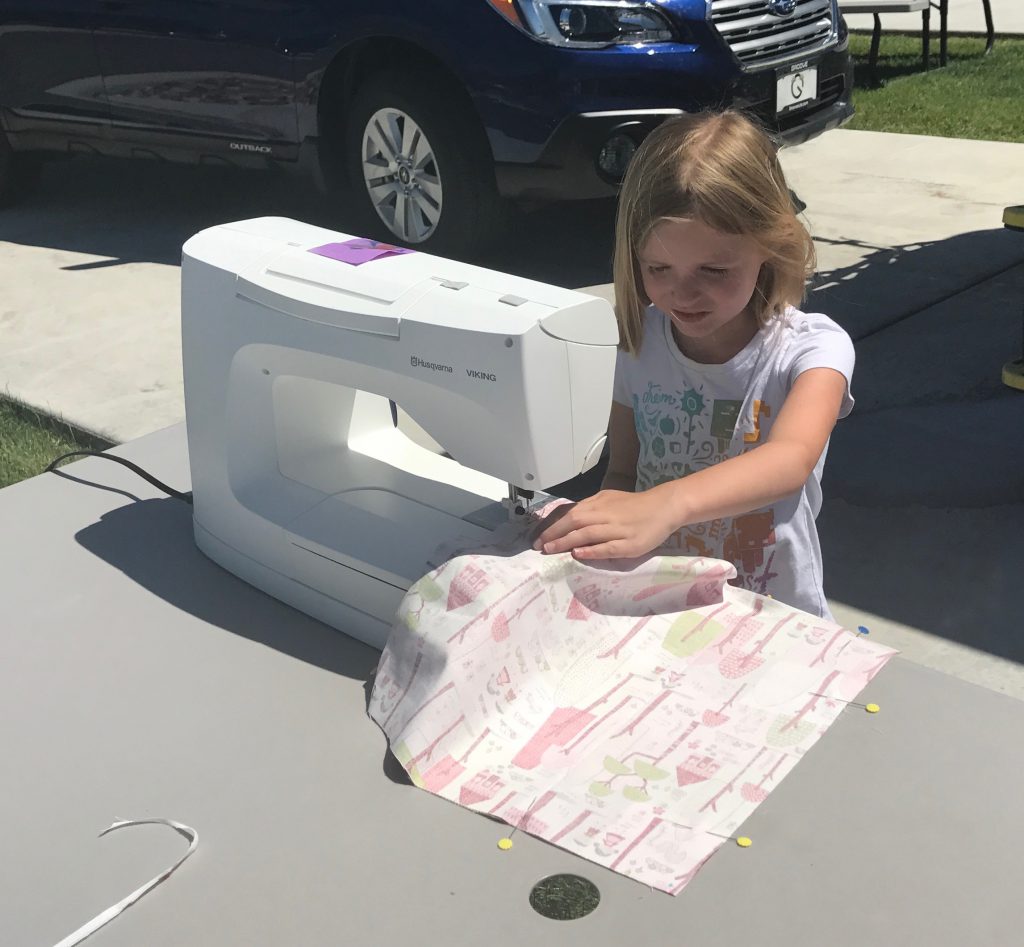 triple ipad time.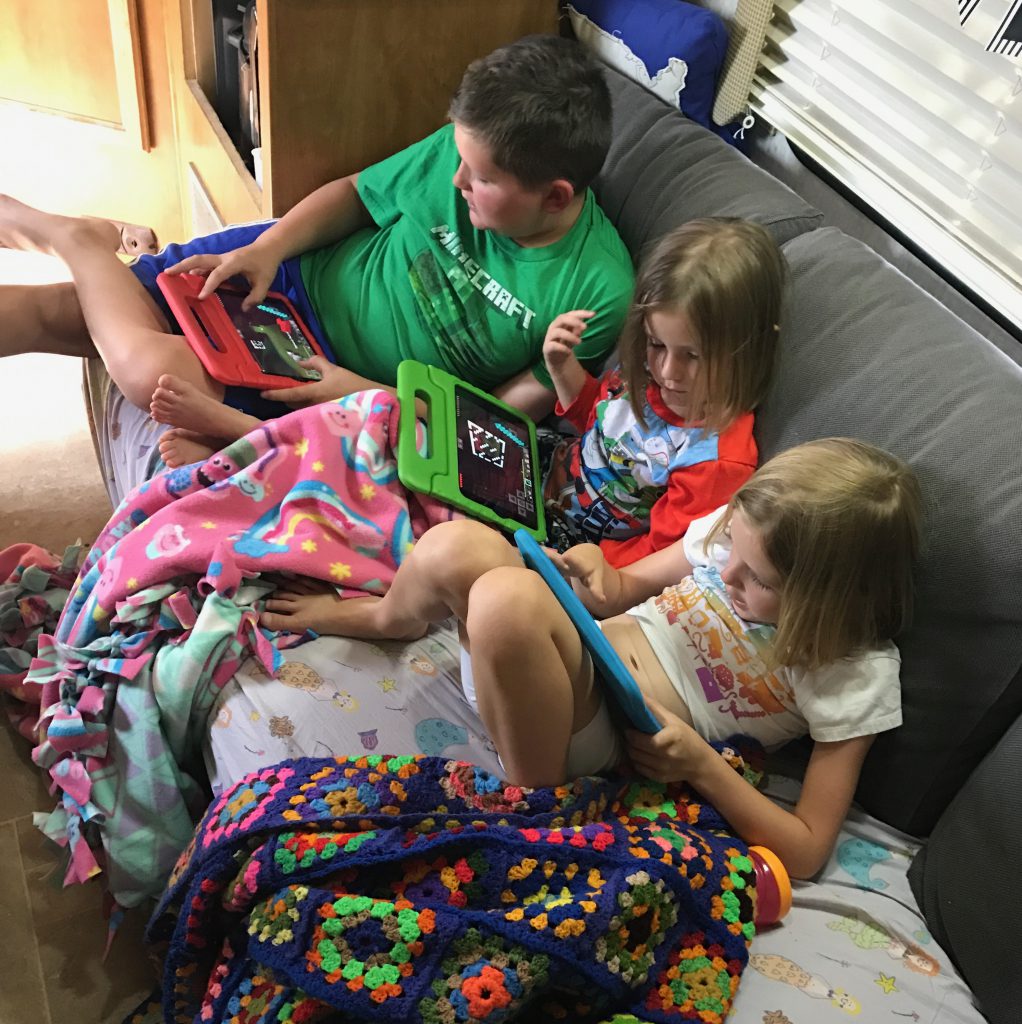 there was a really tiny and slightly grubby theater in town, so one night we went out to see cars 3. there were varying attitudes on the way in. hazel was excited, because she had just watched cars 1. anna didn't seem to really care but was happy to have popcorn and be on an adventure. and isaac was grumpy because he's the only one that saw cars 2 and it was terrible and he remembers that quite well. cars 3 was a hit, though. everyone was fans, myself included.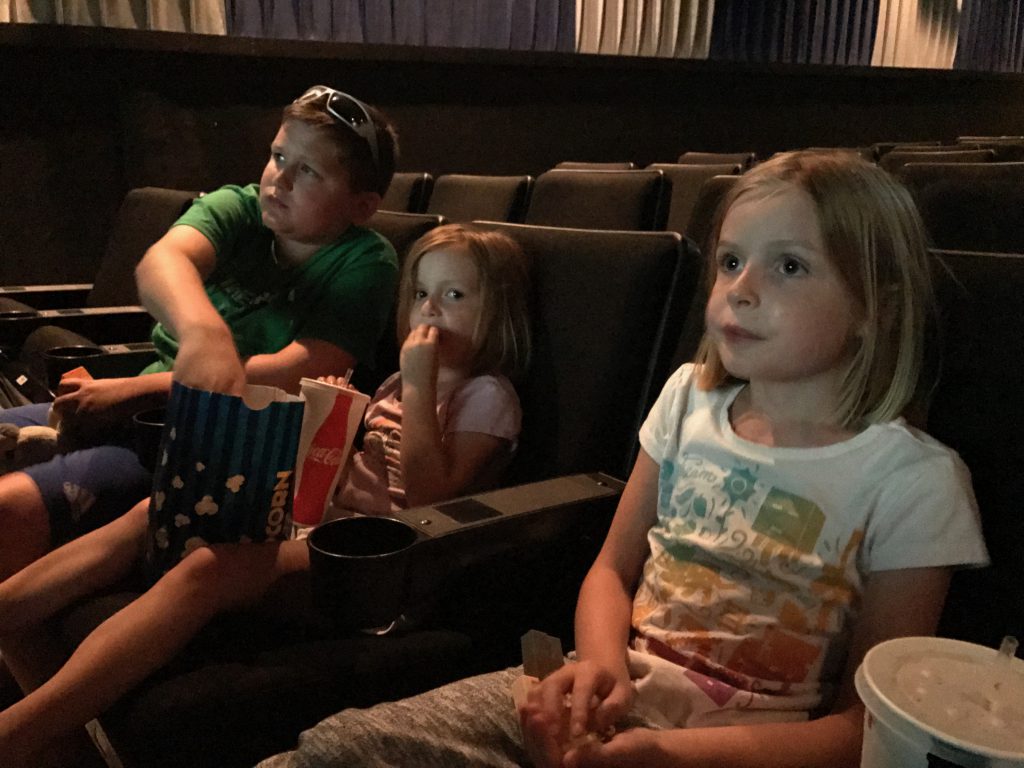 after the movie, we went over to the "dairy keen" again, this time just for ice cream. the place has an eclectic train theme going on, which hazel appreciated. she and anna consumed their desserts on a train engine bench outside.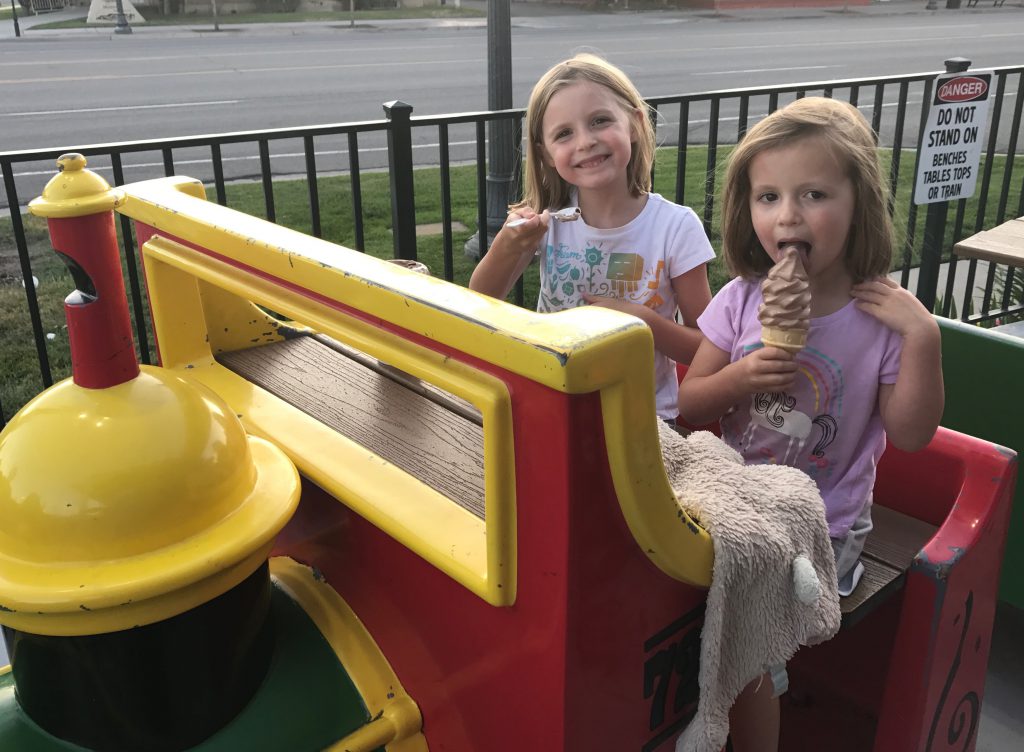 on thursday, we had made arrangements to meet another fulltime rv family at a nearby waterfall. we had originally met them in florida on our trial run and when we realized we were in the same vicinity, decided to try to hang out a bit. the waterfall was pretty sweet, but was located just off the highway, so there were cars zipping by just behind/above us. there was a swimming/wading/rockhopping area at the bottom, but the water was ICE cold.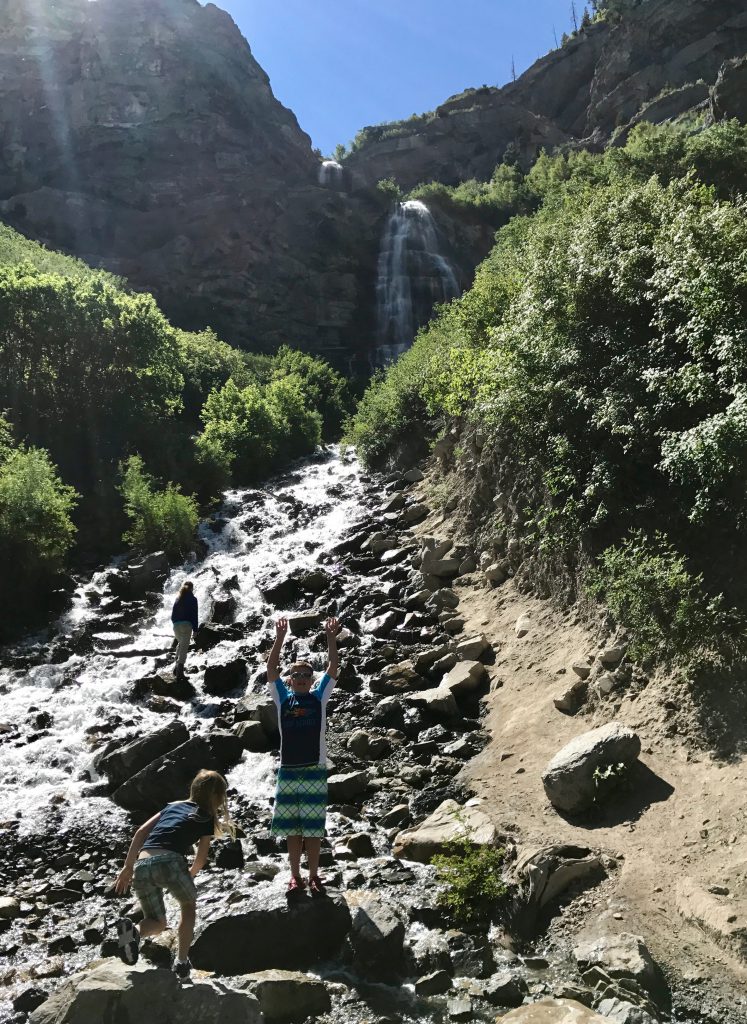 the name of the place is bridal veil falls. it used to have a tram that went to the top and a little restaurant, but all that stuff is gone now. there was a bike/walking path that ran parallel to the road, and there was a lot of pedestrian traffic through the area. (note: bikers were supposed to get off an walk their bikes through the area, but i saw at least 10 of them just barrel straight through, one of them running straight into some people and another nearly knocking off some other folks with her bike trailer flailing around behind her. bikers are the worst.)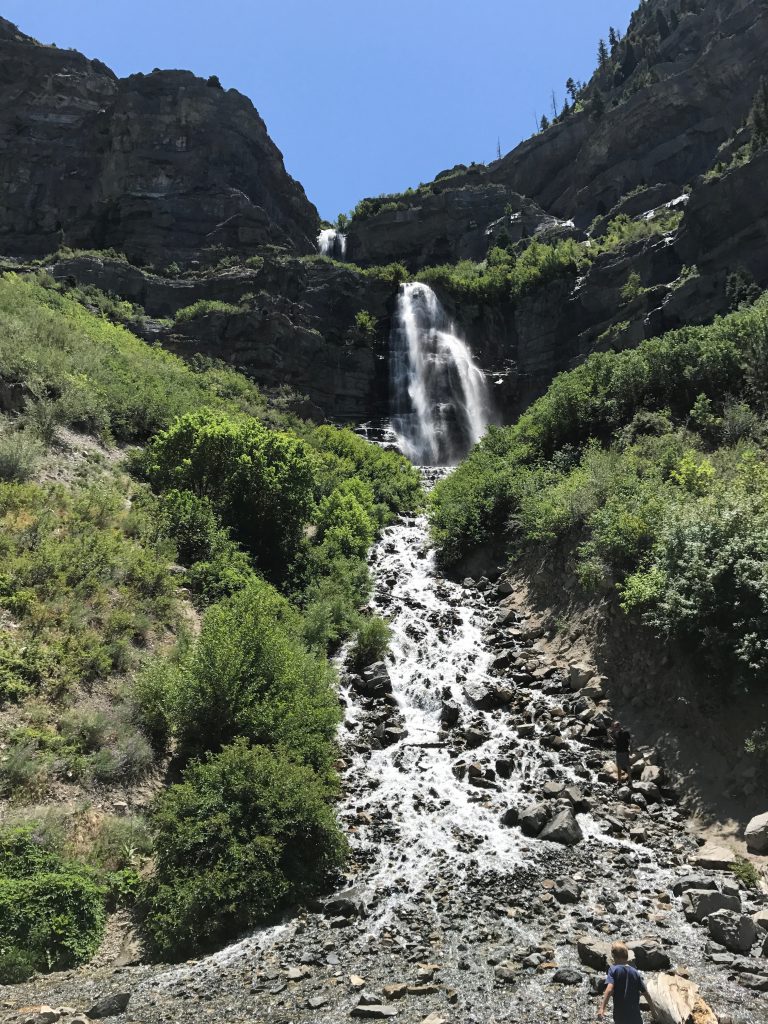 we hung out at the falls with our friends for a bit, before hunting down a picnic table for some lunch. it all came apart at that point. isaac and anna were whiny and then began bickering and arguing and yelling and then physically fighting. it was a disaster. and mortifying. surprisingly, after lunch, they still wanted to hang out with us (i think), so we went for a bit of a stroll down the path, where i spotted this little bit of artwork. cute.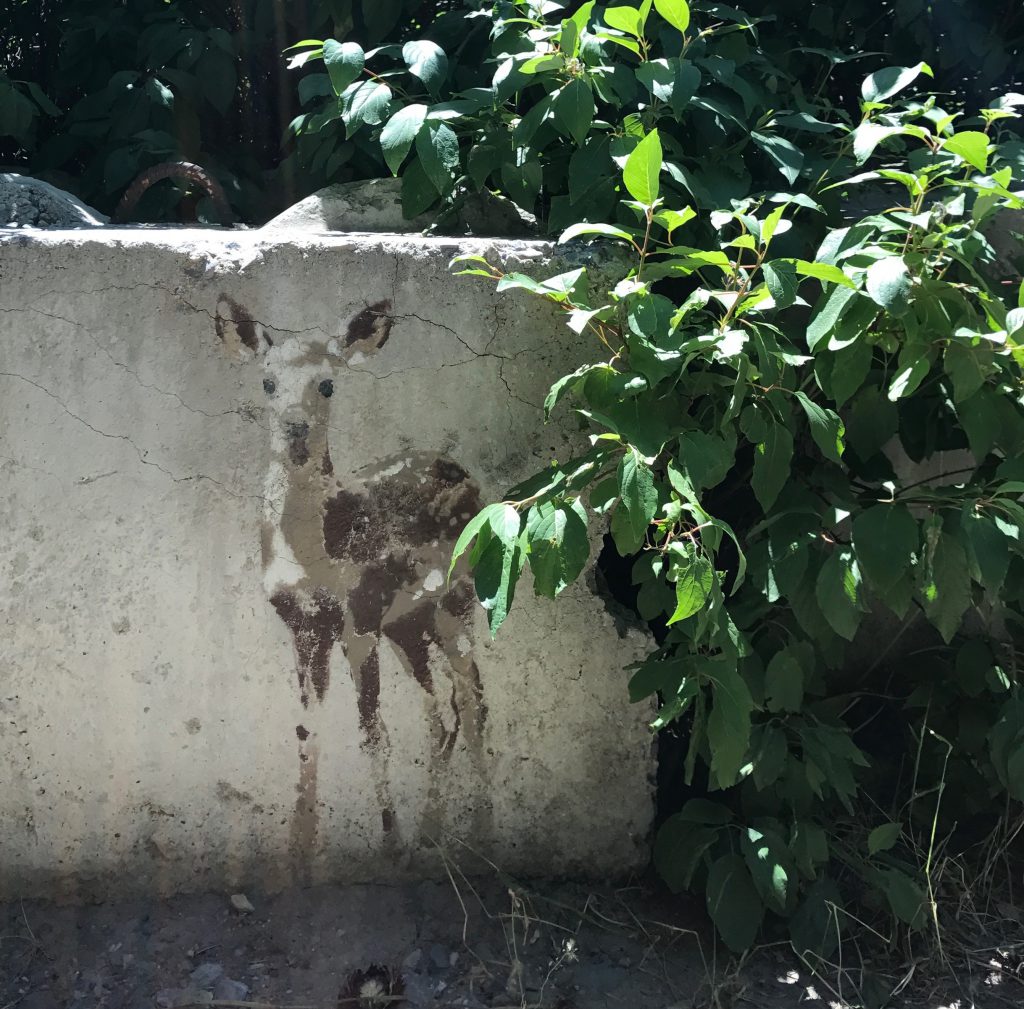 at least hazel and their little guy were able to get along.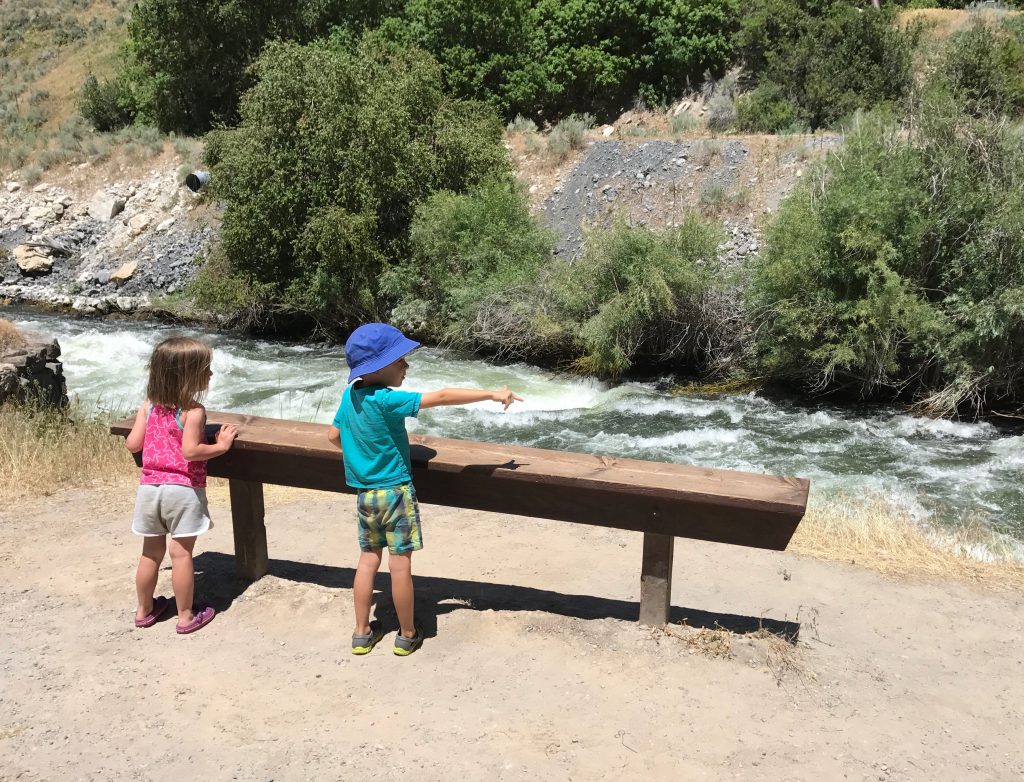 eventually, everyone was worn out and we made our way back to the falls for some commemorative pictures. please note anna's face.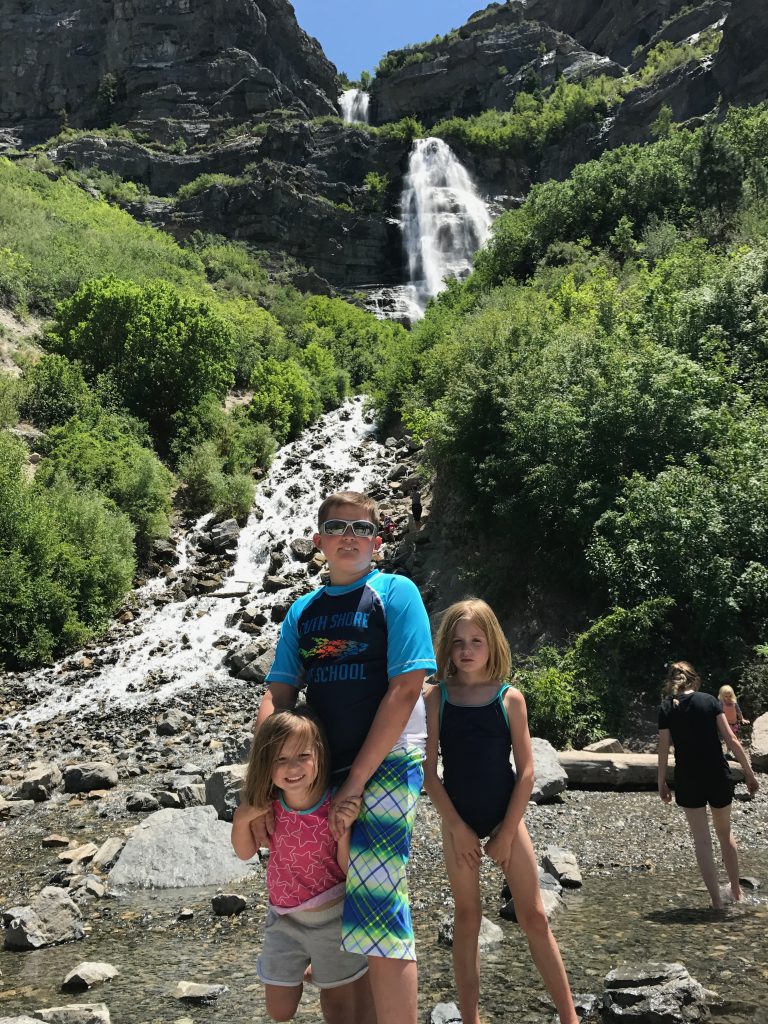 the friends. on the first and last time they will probably hang out with us.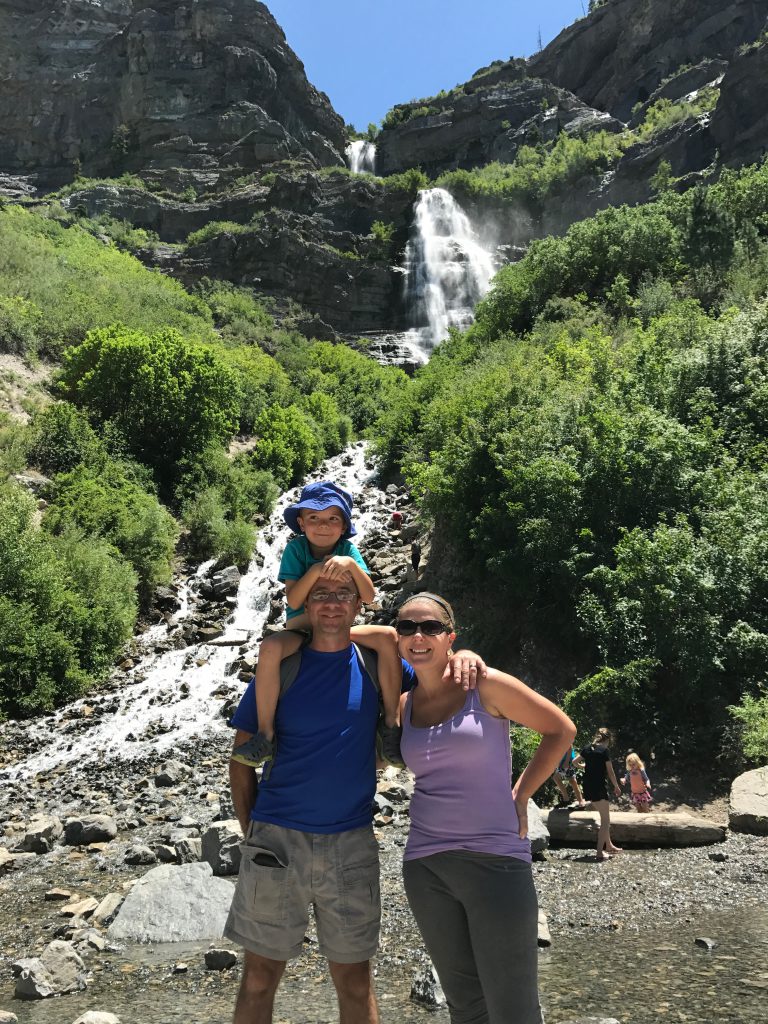 one the way home, i stopped off the highway at an overlook to take this picture of the falls. it gives an idea of how weirdly close it was to the road.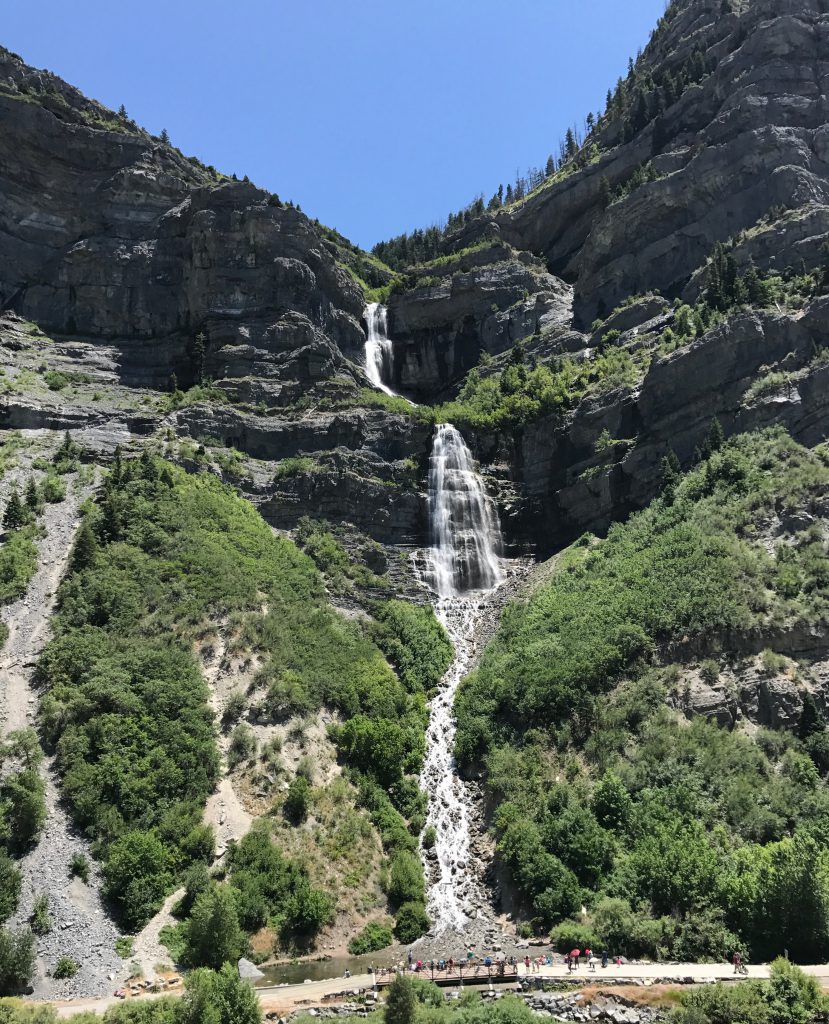 back at the campground, the kids suddenly got along like bffs and rode over to the store to get bomb pops.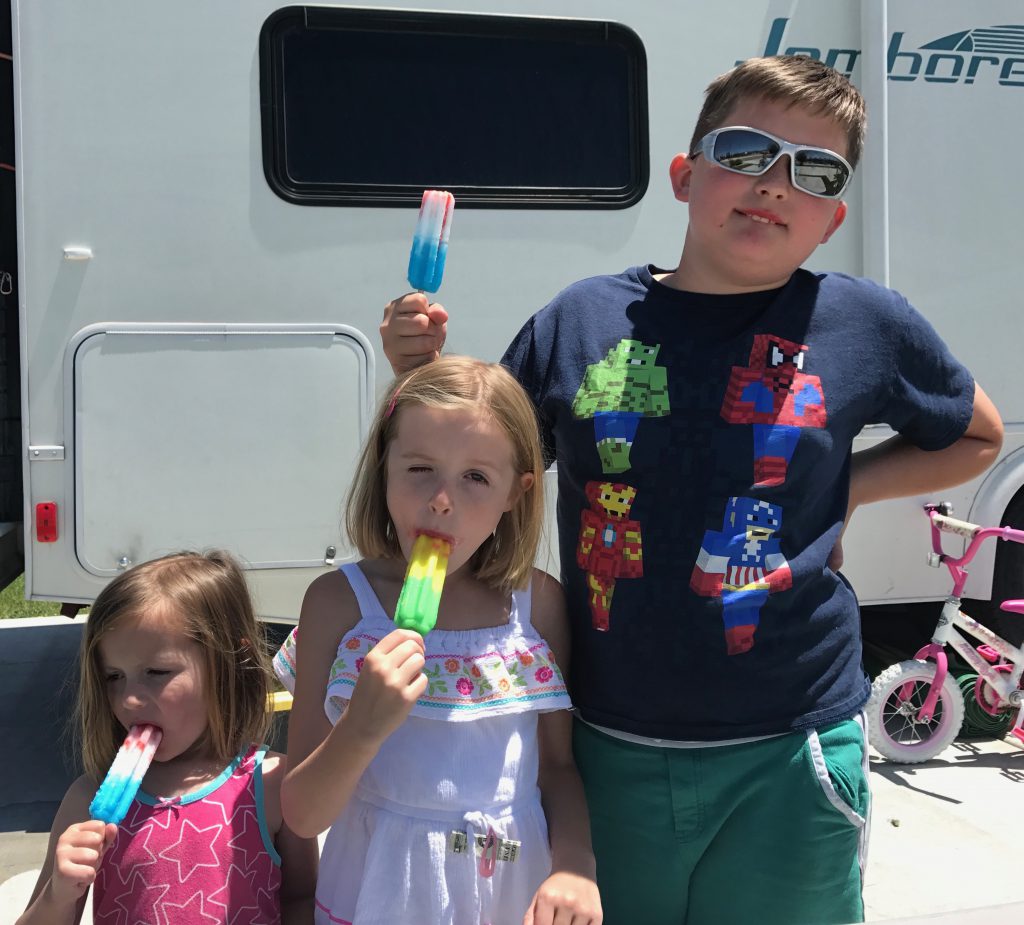 on friday, i received this awesome package from my friend lee. we were texting about my lack of sewing time and my frustration with not having a hobby and that i was debating taking up embroidery but i didn't know where to start. then, like magic, this package arrived and i'm ready to get started.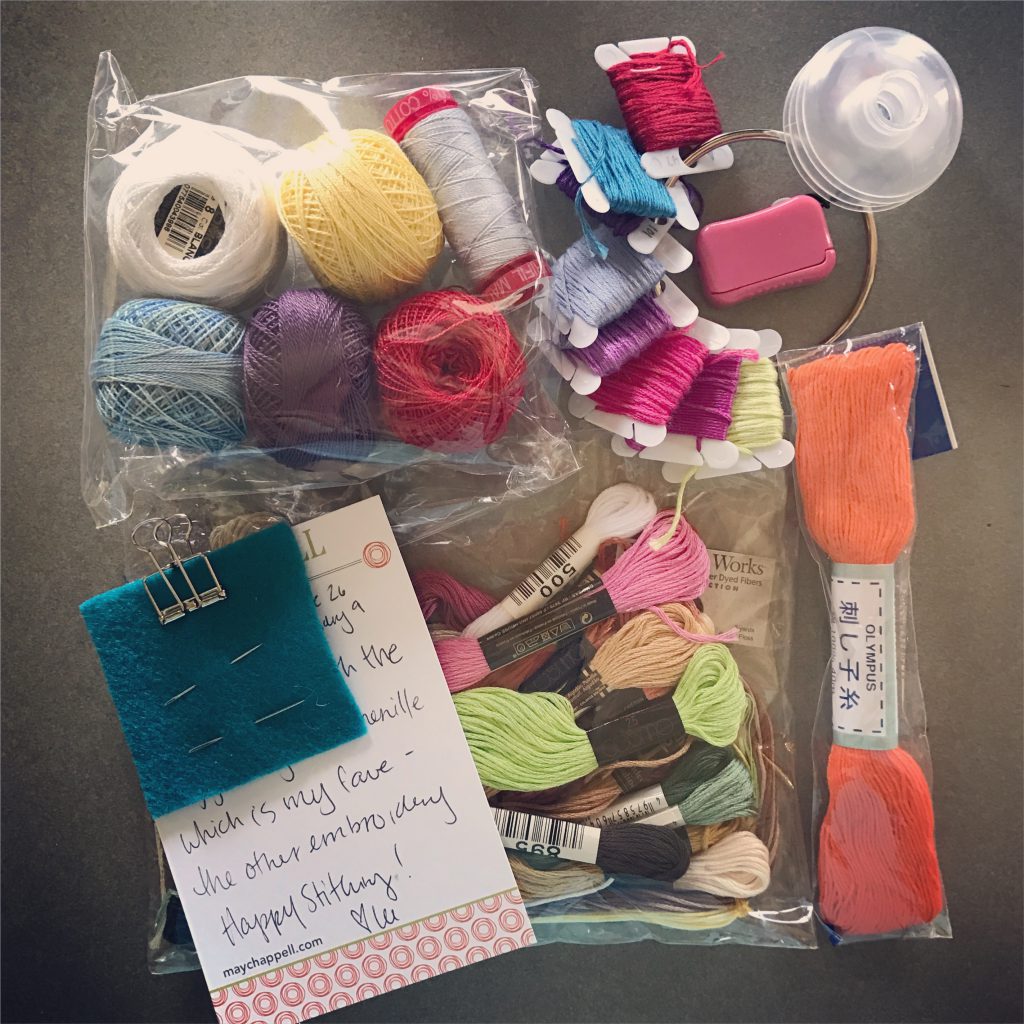 also on friday, it was time to get derek. we kept checking his flight status and tried to time it perfectly, but ended up getting to (near) the airport about 30 minutes early, so we detoured to a nearby gas station and got some junk food and hung out on a broken picnic table waiting for derek to give us the word that he was ready for us.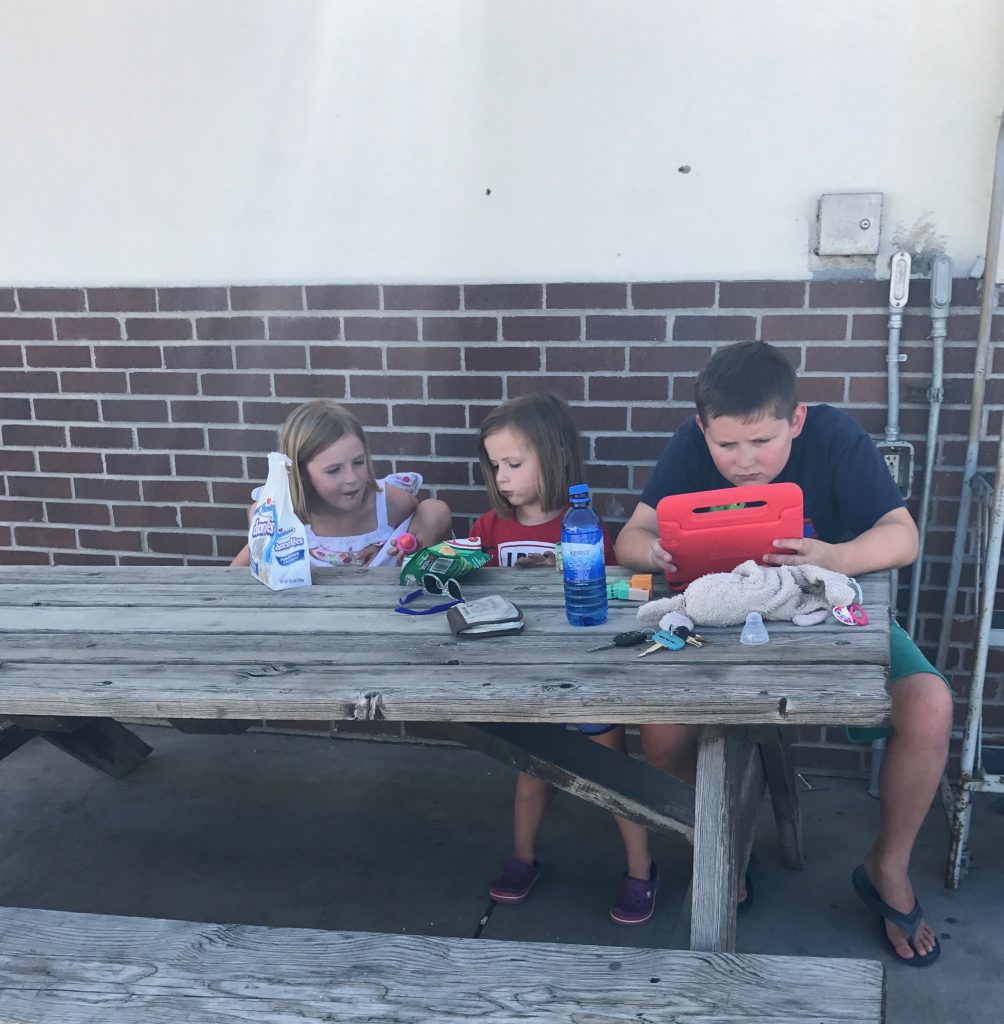 we scooped him up. went back to camp. had dinner. packed up. and planned our early exit in the morning. next up. yellowstone national park. hooray.