picture the scene.
the fourth of july.
at one of the busiest national parks in america.
we prepared ourselves for a frustrating day.
but we also took preventative measures to be as successful as possible.
so, we planned to get up at the crack of dawn, drag the kids out of bed, maybe change them out of their pajamas, throw them in the car with a baggie of dry cereal and their ipads, and head into the park to see old faithful.
when i woke up, i saw that the most famous geyser in america had just erupted, so the race was on (it's about an hour to get there from our campsite, and old faitful erupts generally every 90ish minutes). our plan paid off and we were one of a few cars in the parking lot at 7:30 am. we strolled in, found a front row spot and prepared for the geothermal spectacle.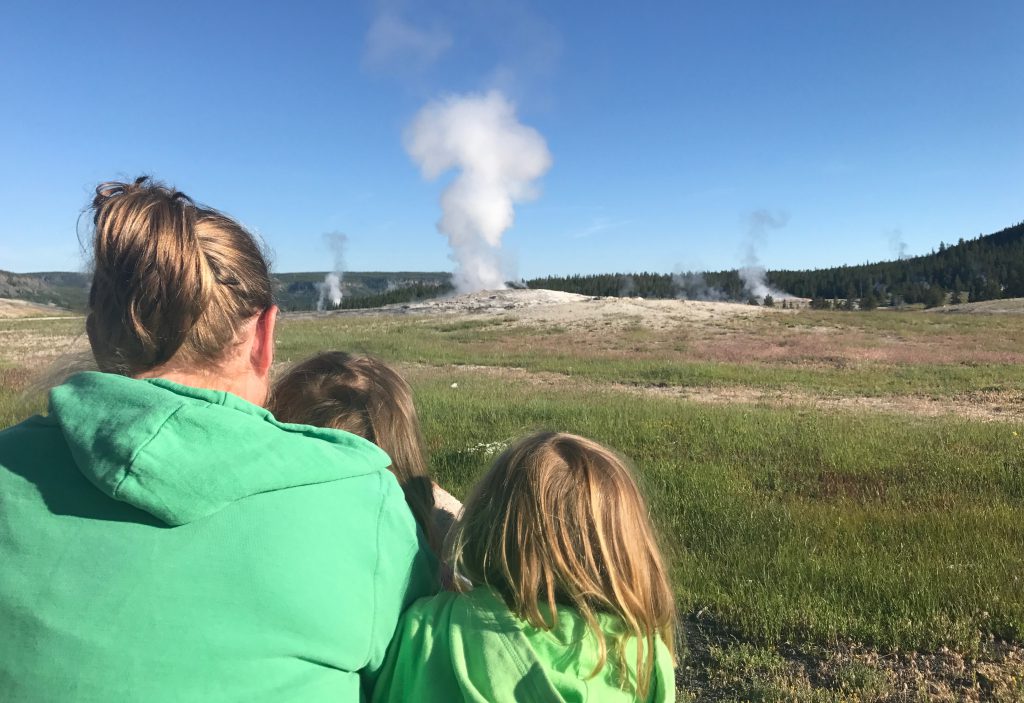 the next eruption was predicted for 7:46 +/- 13 minutes. there were lots of little false alarms. and lots of steam. but, at 8:08, she blew. it was underwhelming. and hard to see because of all the steam. but, we were able to check it off the list and the kiddos were able to complete an activity in their workbook.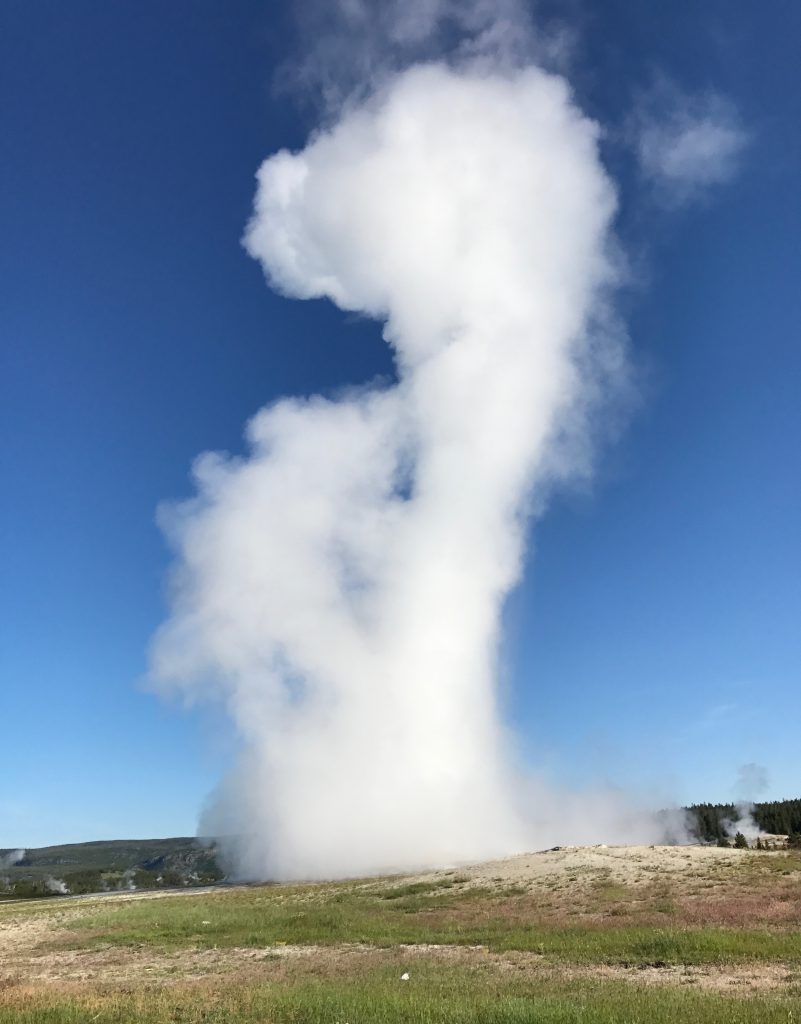 when it was over, we snapped a pic and set off for the visitor center to stamp our books.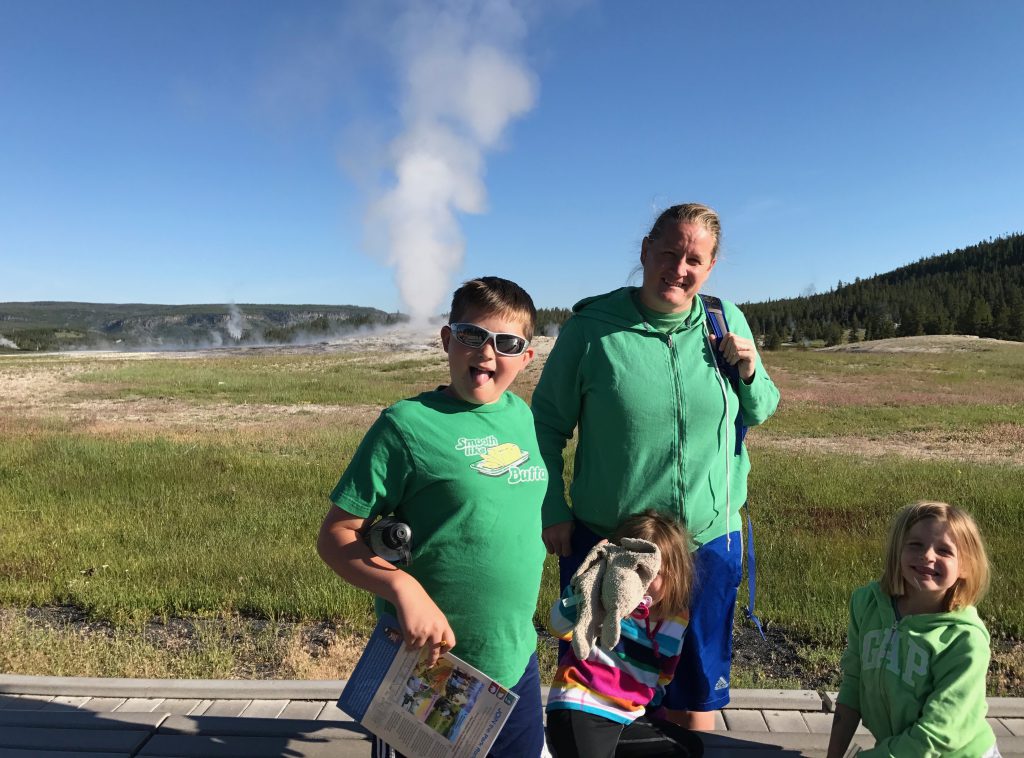 from there, we raced over to the grand prismatic, a super colorful hotspring, surrounded by other less exciting hot springs (and boardwalks that would soon be packed to the gills with people). it was still really cool, so there was a lot of steam, making the hot springs hard to see. this giant one is on the way in and looked less than impressed with all of the steam hiding it.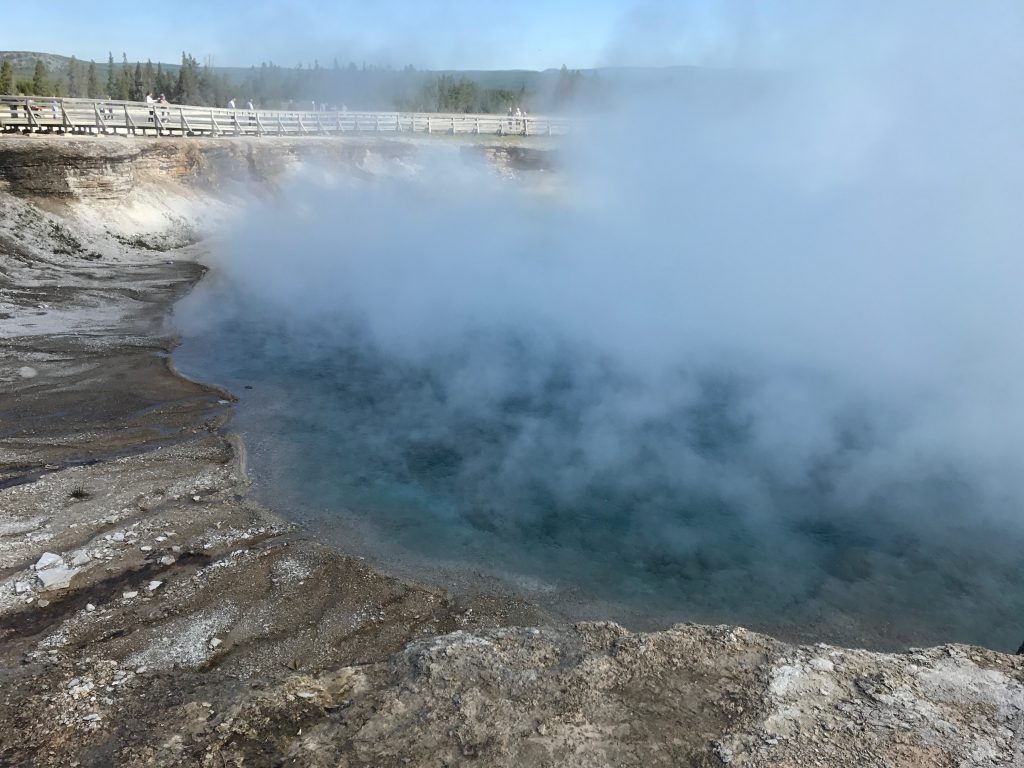 as we approached the main attraction, it was pretty steamy too. we attempted as many quality pics as possible, but it was tough.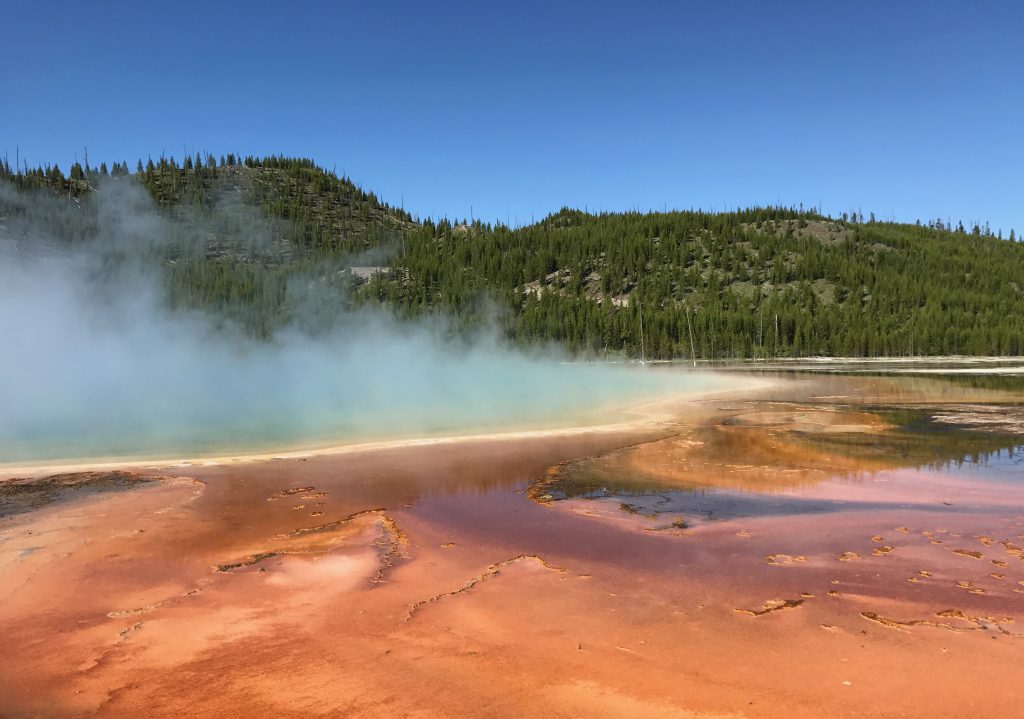 close to the boardwalk, the ground underneath the water was really cool. it almost looked spongy. there were animal track in it in other spots, so i am not sure what the consistency actually was.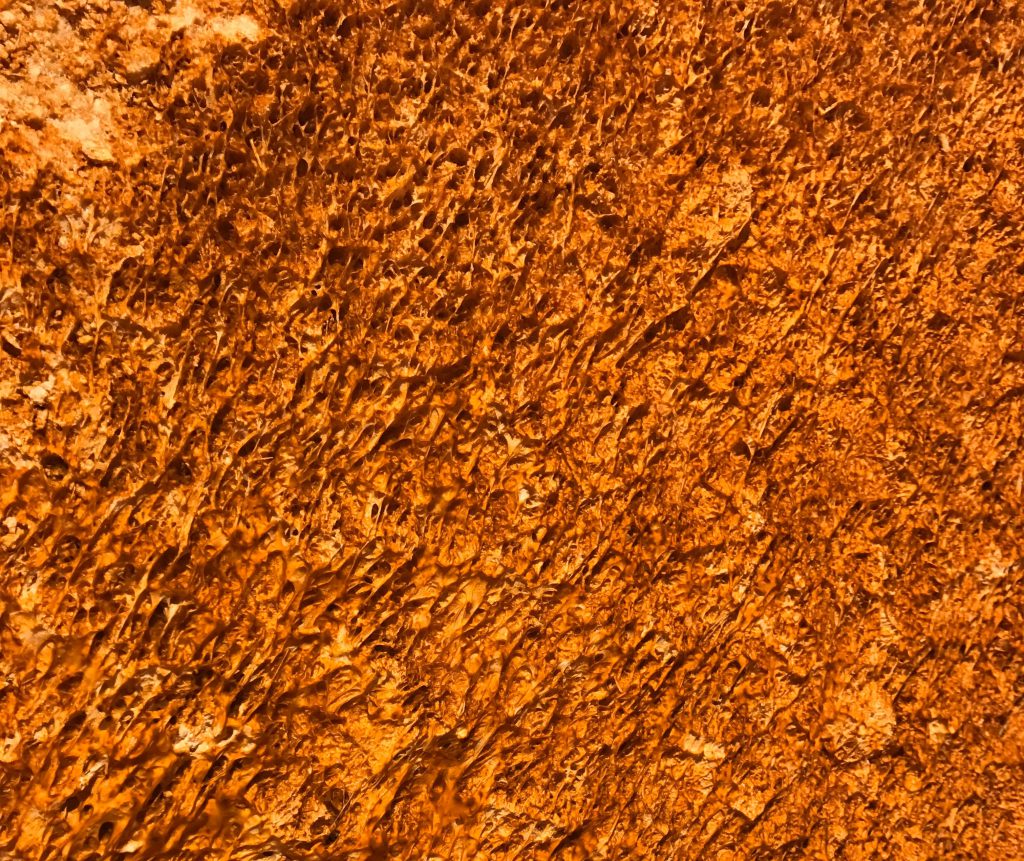 family pic.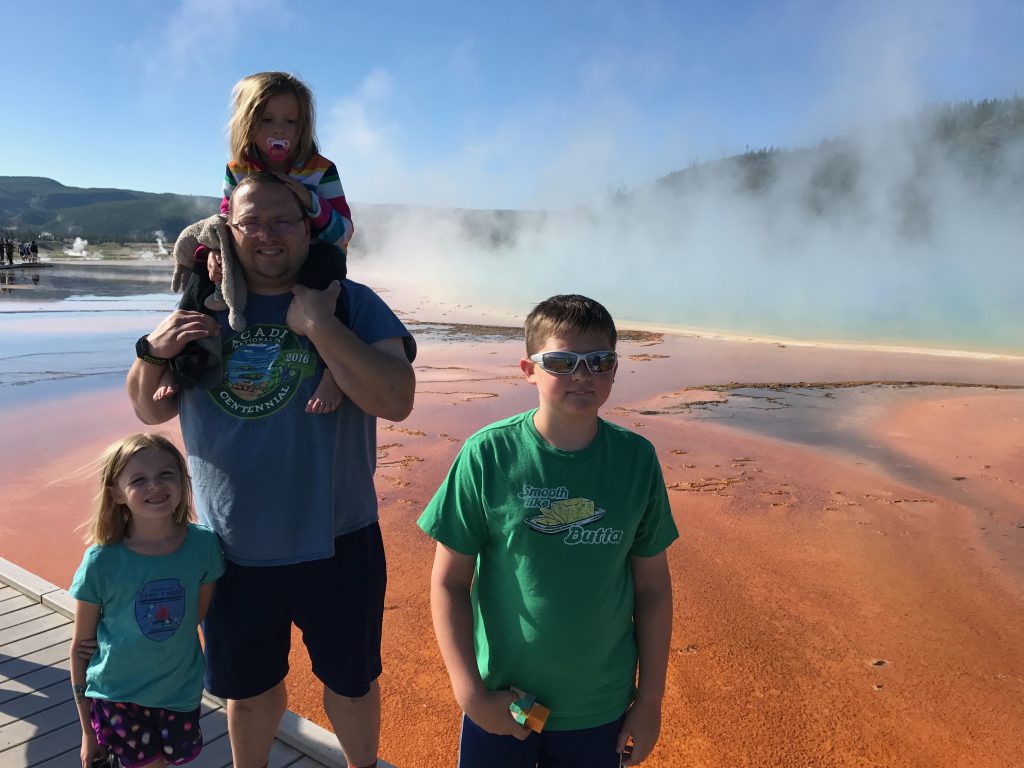 backside family pic.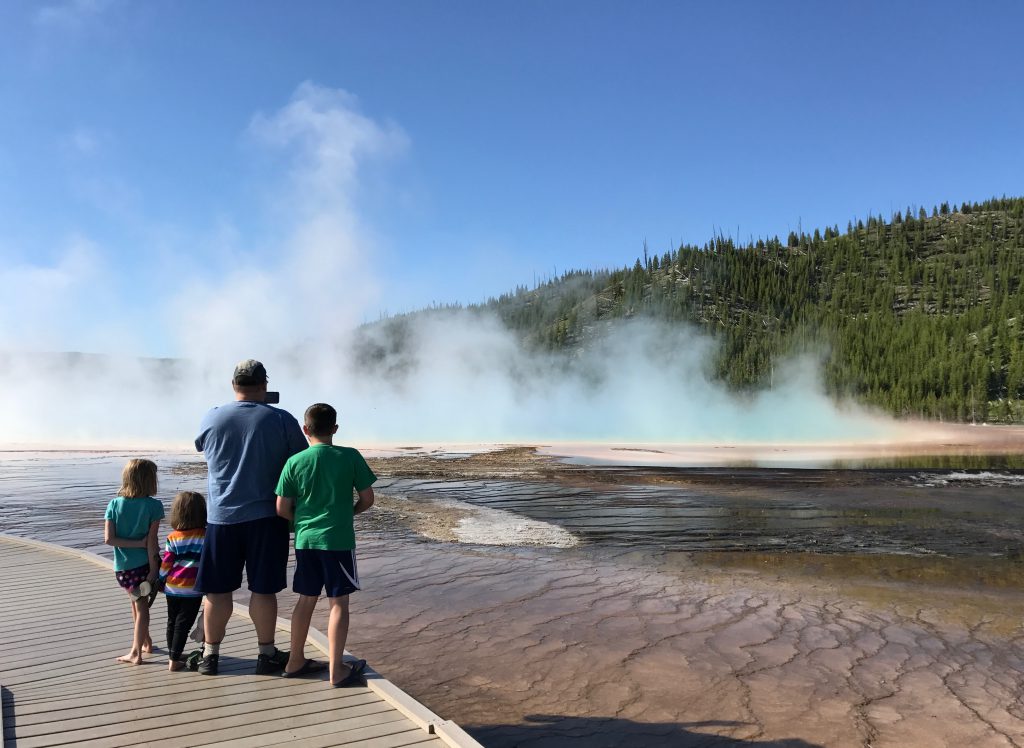 another view of the GIANT hotspring on the way out. try to remember what these looked like, because i would head back later in the day and get better views, and it's cool to see the differences.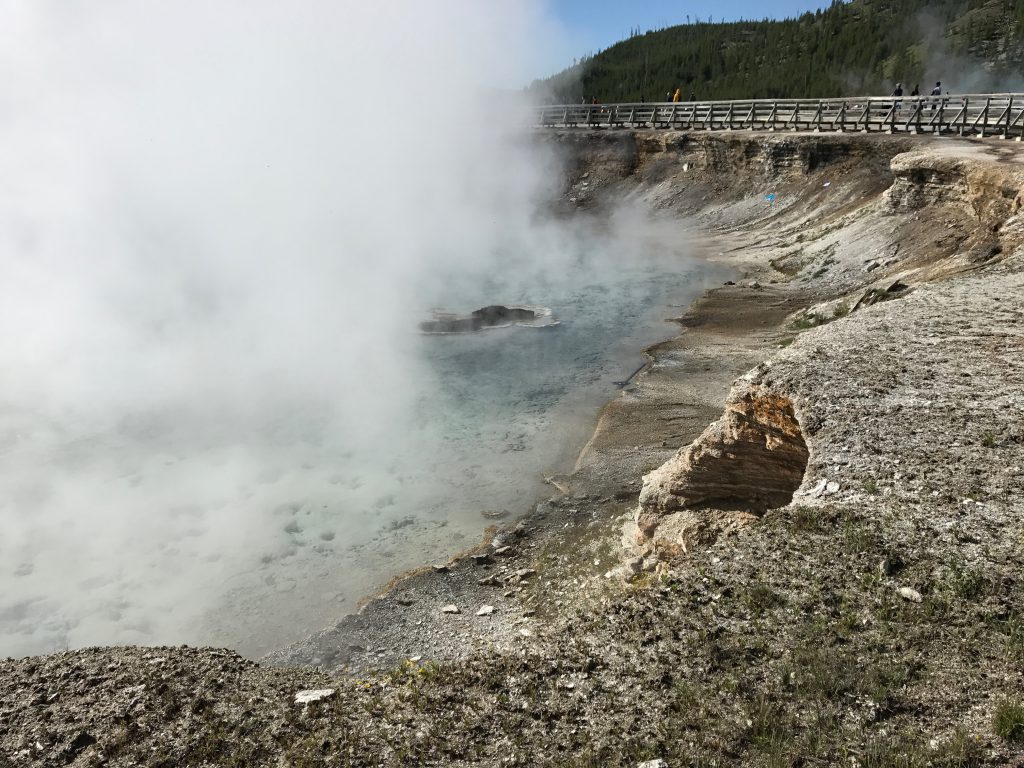 but first. a parting shot of the 9:00-ish tourist crowd.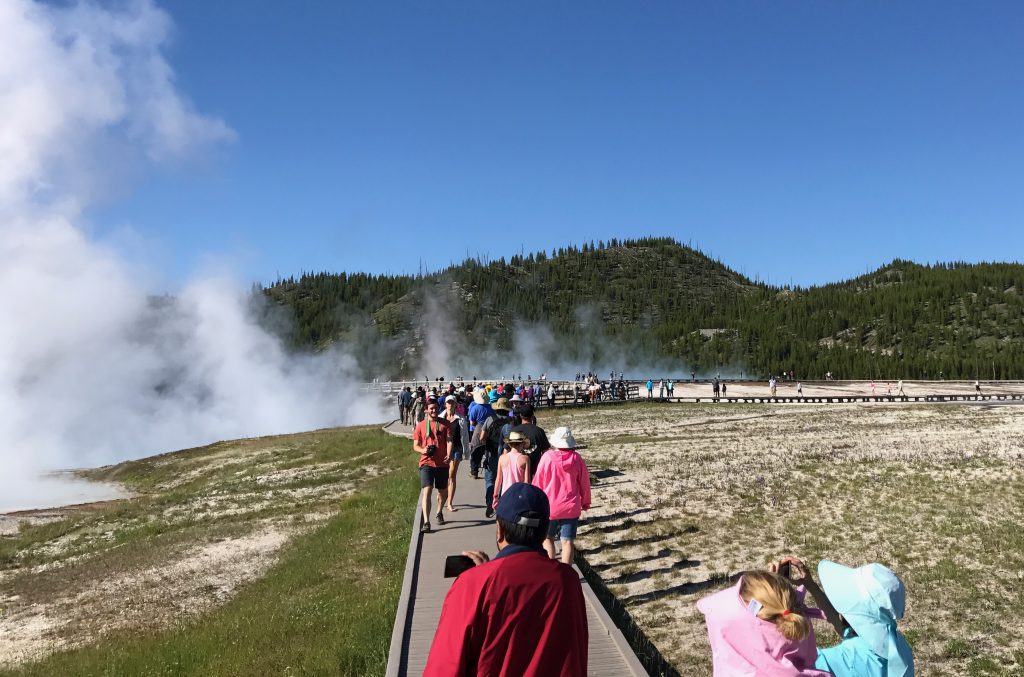 after the grand prismatic, we decided to head back over to the old faithful area to check out the gift shop. on our way, we got to get up close with a friendly bison.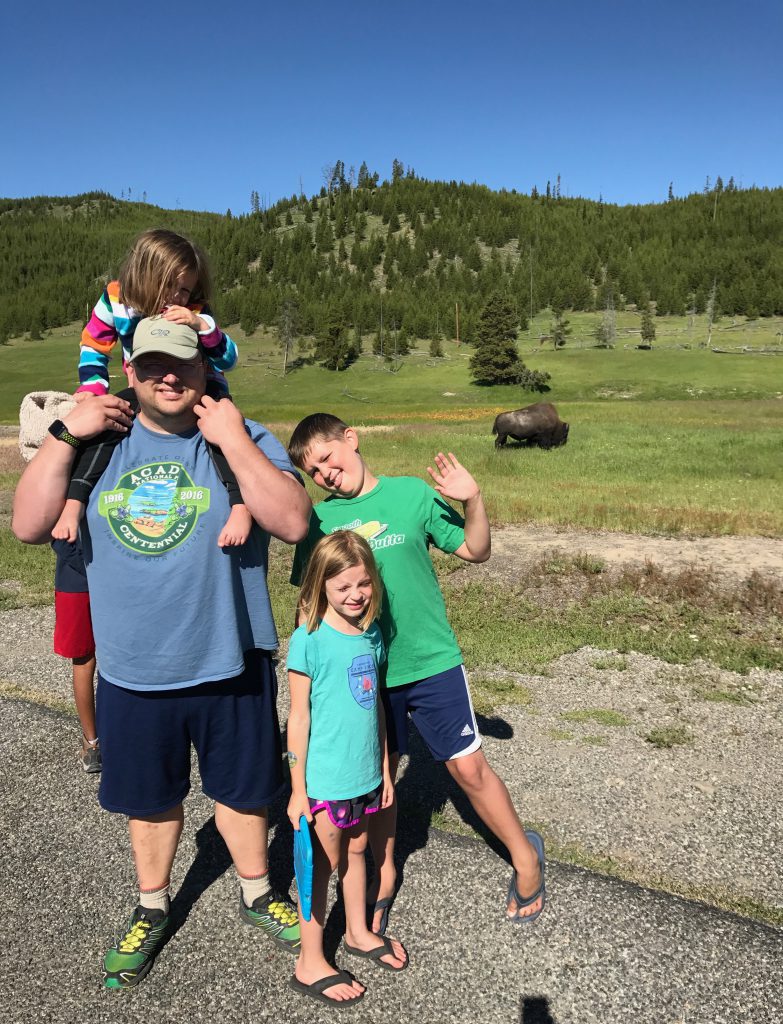 with two major attractions out of the way before 10am when the park starts to fill up, we felt leisurely enough to stop at some overlooks and pulloffs to take some pics. the steam in the back was the grand prismatic area.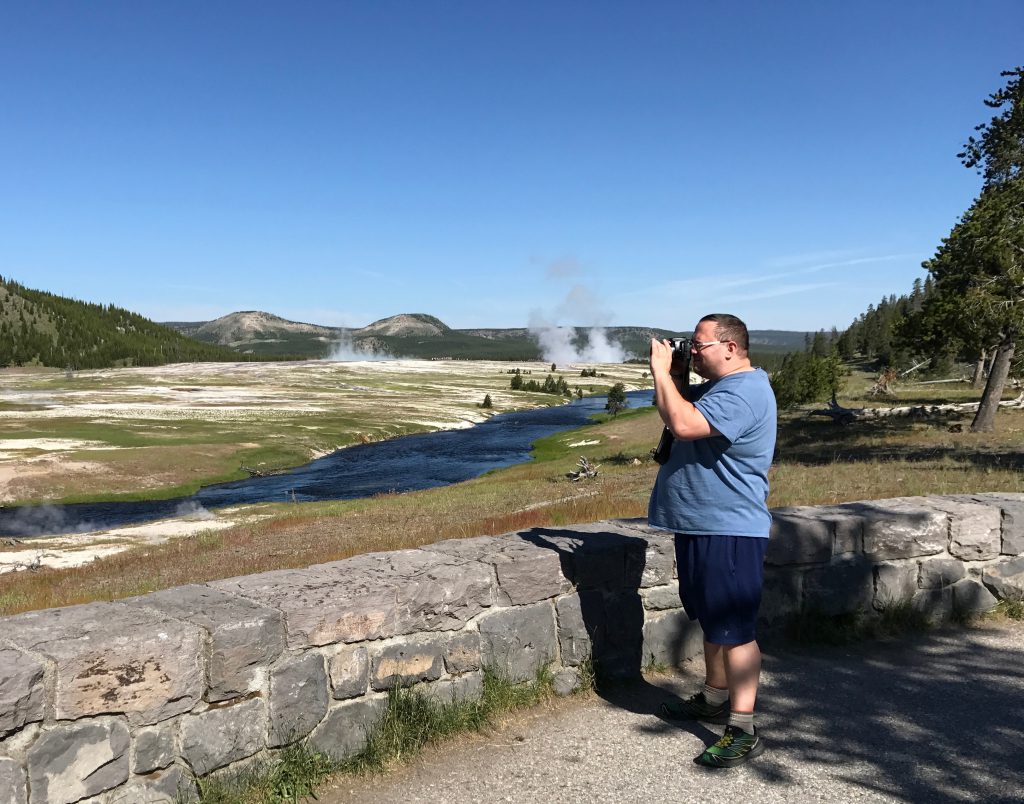 i busted out the fancy camera with a more zoomy lens, for a photoshoot with a nearby bison.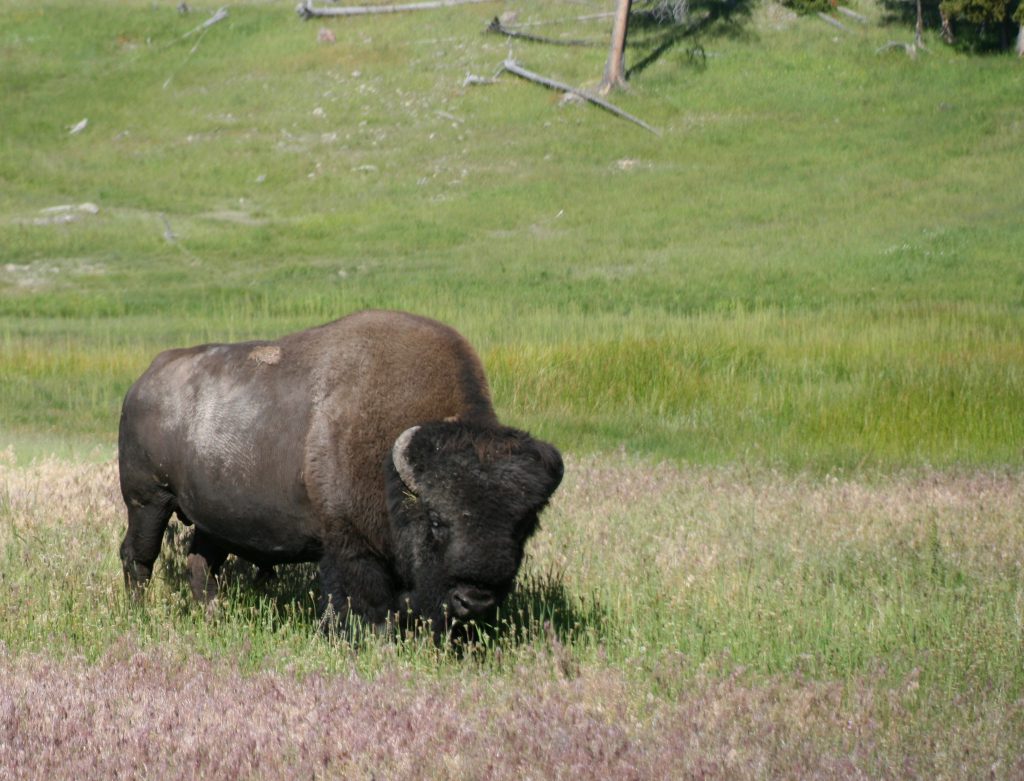 after our time at the gift shop, getting souvenir mugs and postcards and popsicles, and with the whole day still ahead of us, we cruised on further to yellowstone lake. the kids were a little grumbly, but getting to dip their feet in an ice cold lake helped.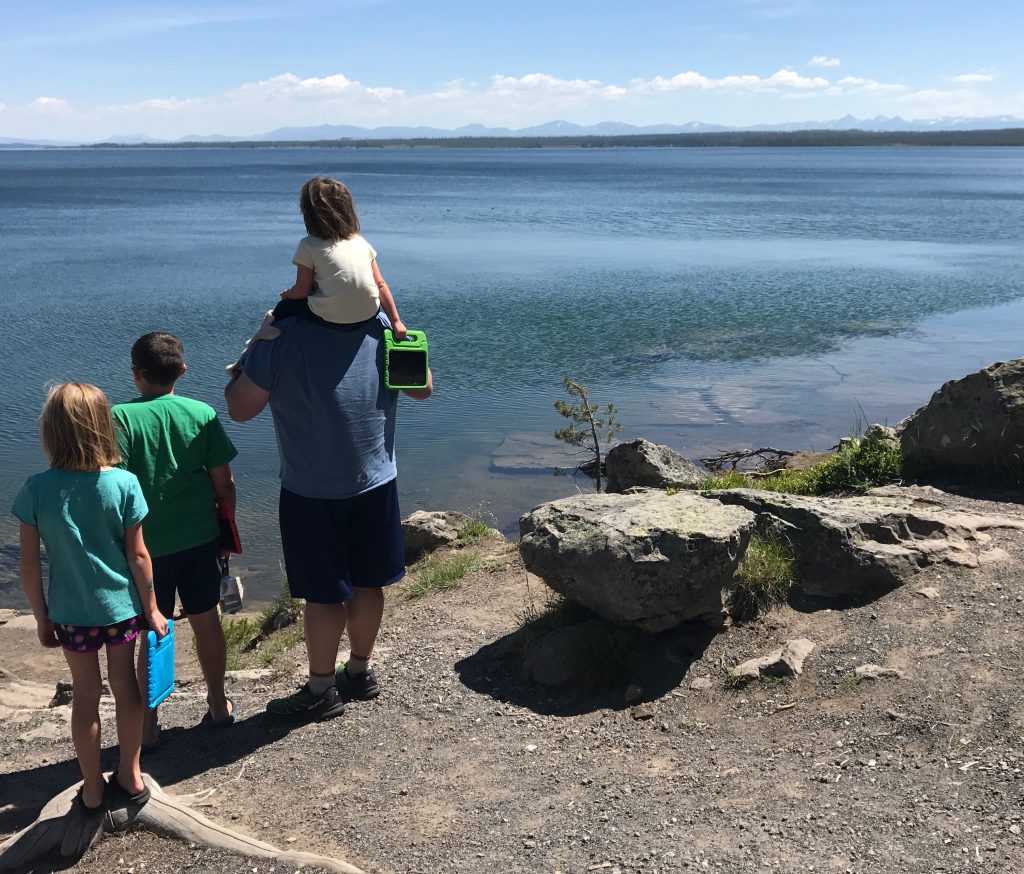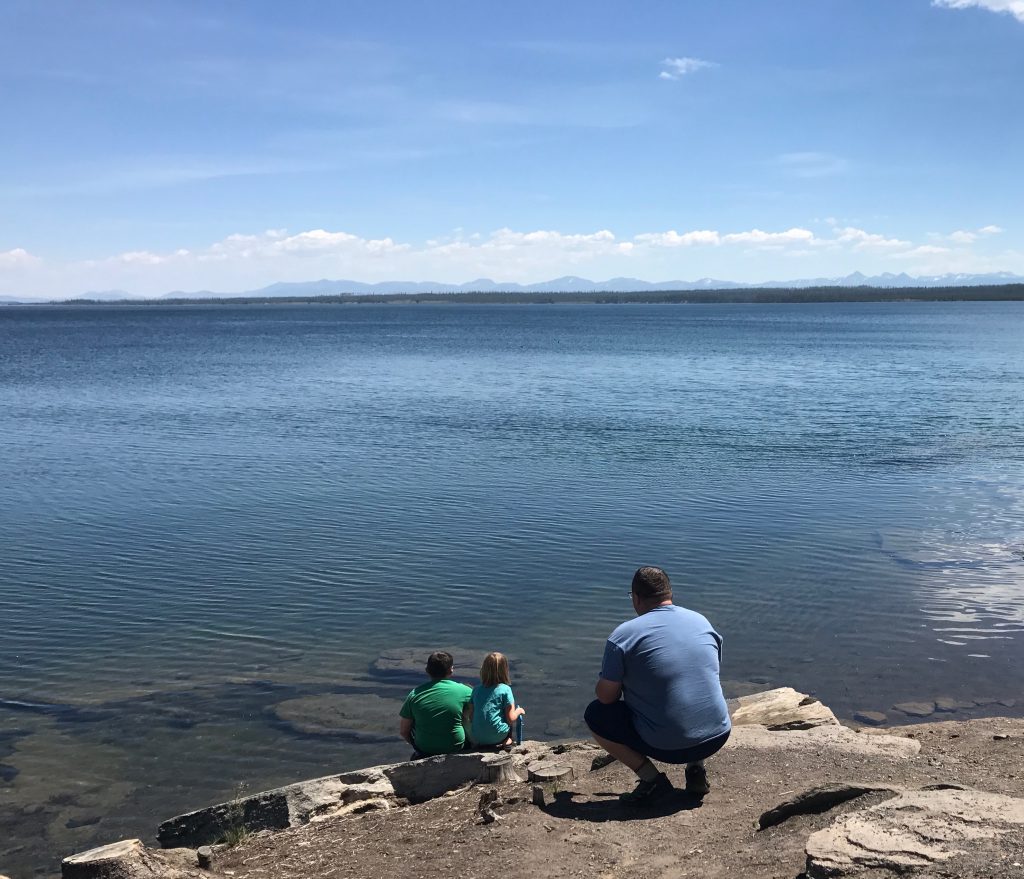 anna took a million pictures. isaac lovingly headlocked his sister.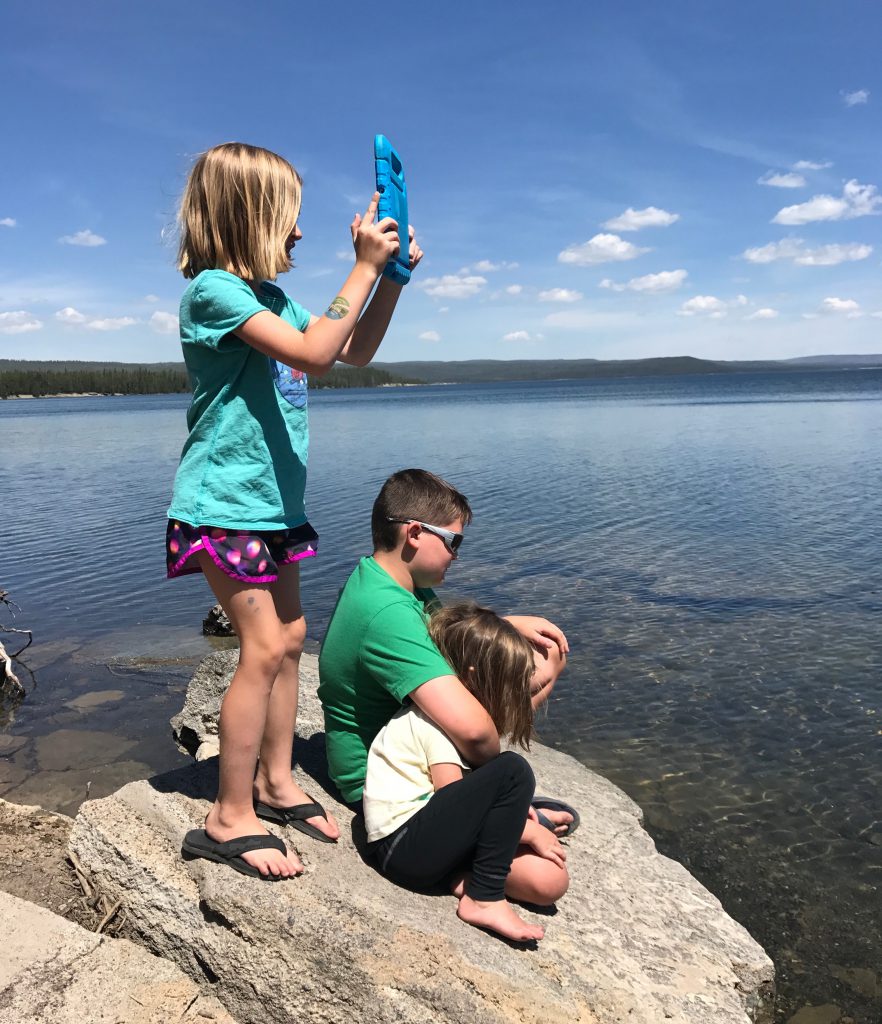 toe dipping.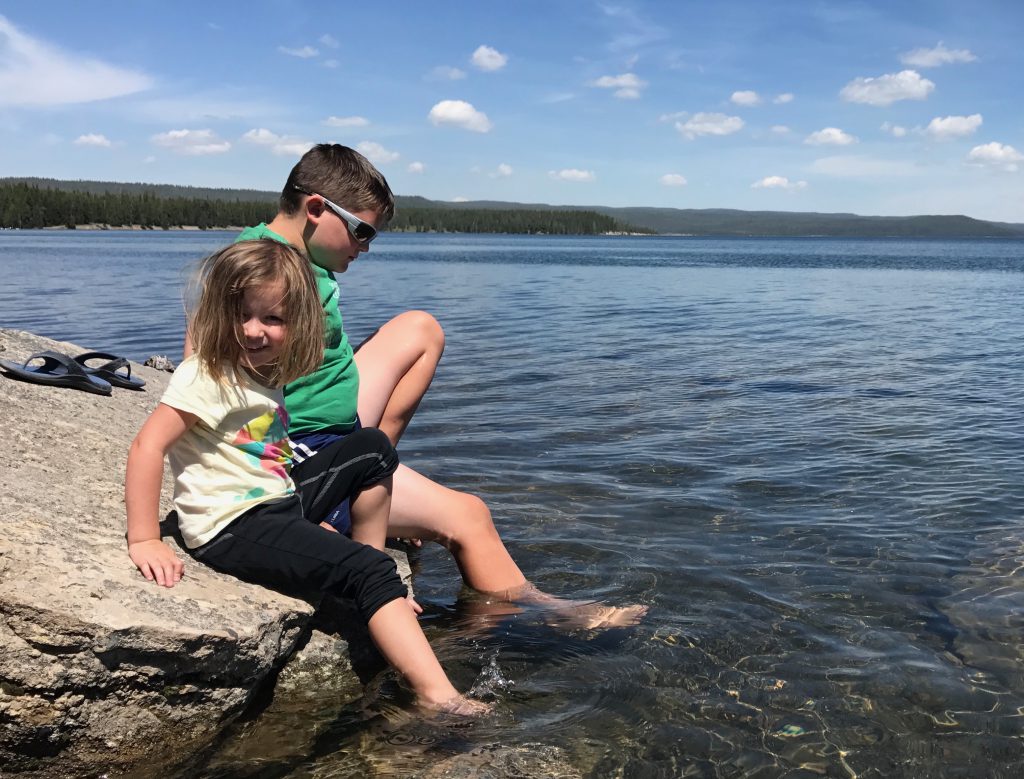 these guys were happy to be DOING something instead of LOOKING at things. yellowstone is cool, but it's not as hands on as the kiddos like.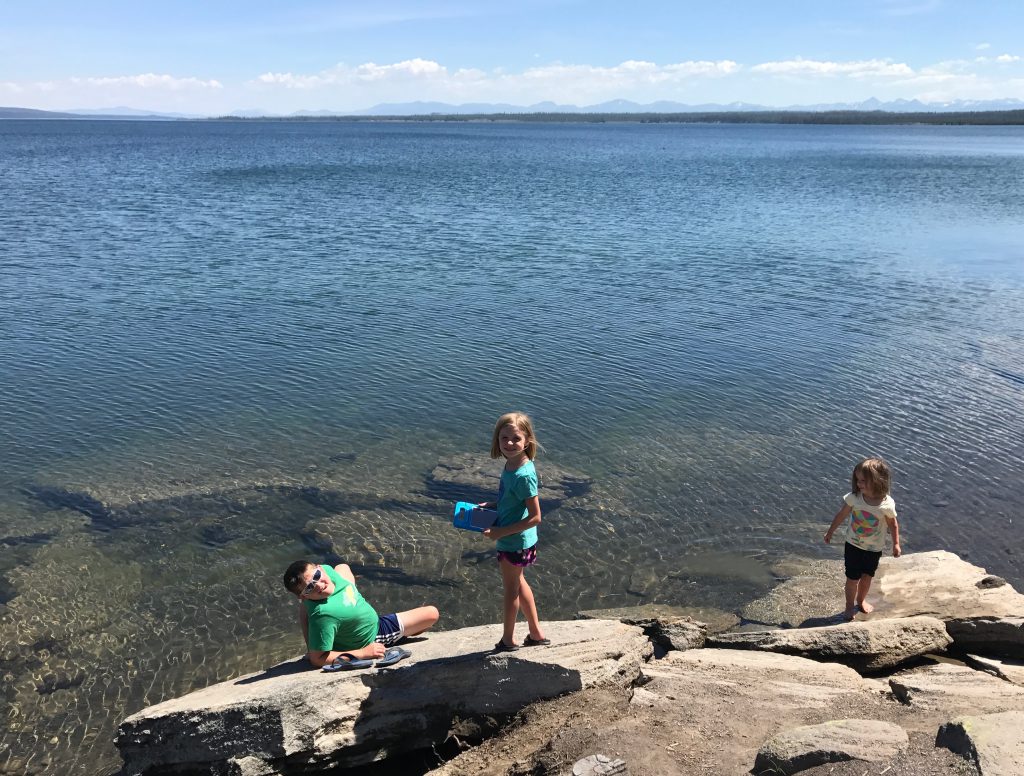 on the way back, we stopped for some beautiful views.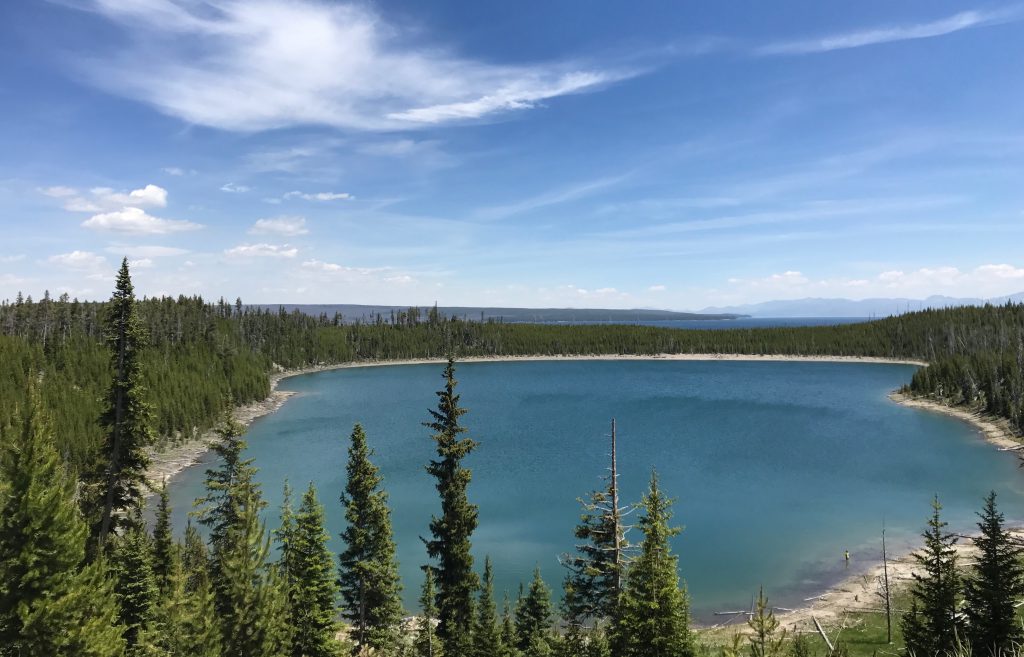 we crossed the winding continental divide several times. interesting fact. there's a lake that sits atop the divide that flows out both sides, one to the pacific ocean and one to the gulf of mexico.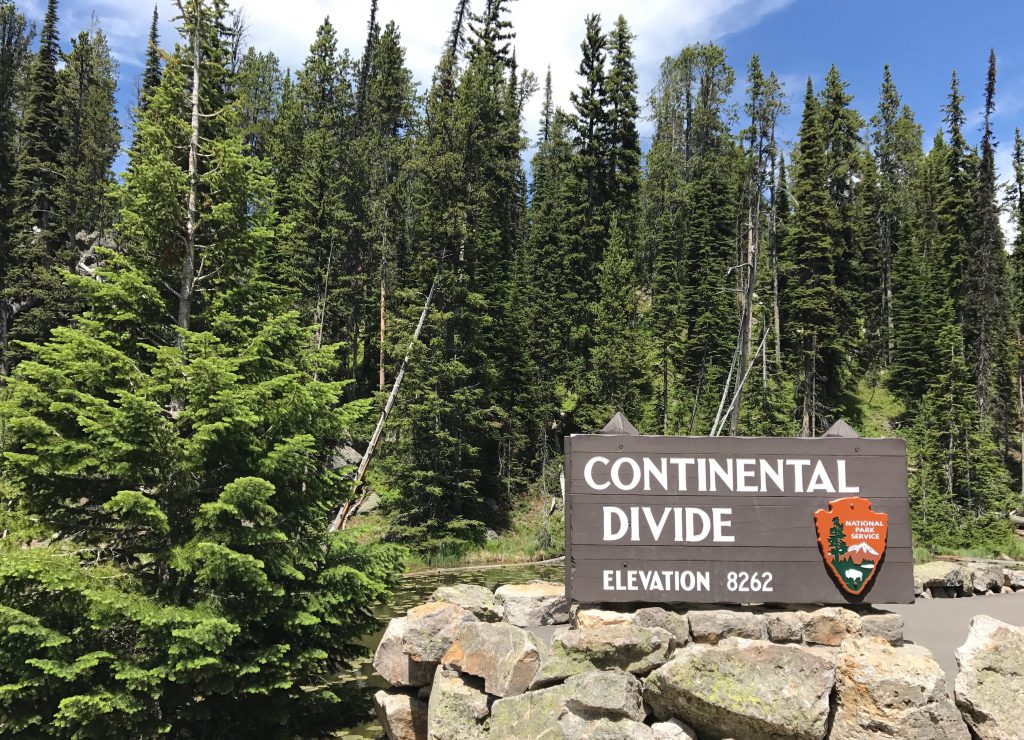 ok. so. we were passing back by the grand prismatic area and noticed it was way less steamy. derek agreed to drop me off and let me race in and grab some better shots. the kids were over the whole thing. parking was a beast at this time of day. and in our race to leave that morning, we forgot hazel's shoes so we had been carrying her all.day.long. so this was easiest. even if derek only got to experience it via iphone pic.
this is the hot spring on the way in that was soooo steamy that we could barely see it. so much cooler this time around.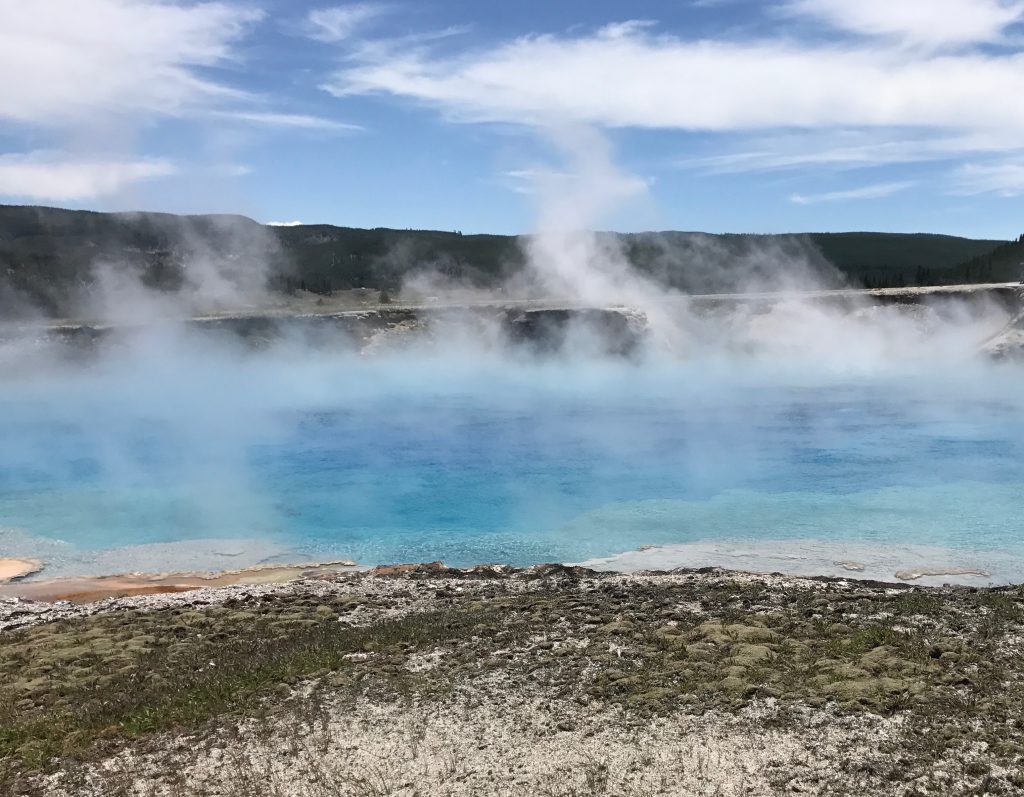 the difference is crazy.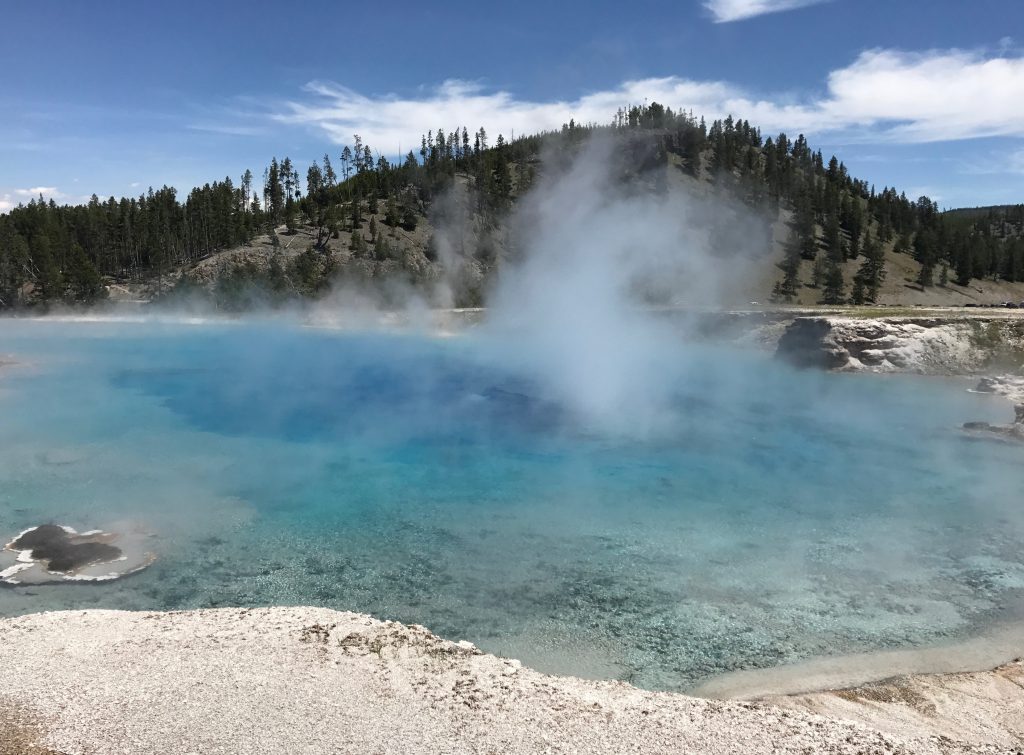 the grand prismatic was definitely way more awesomer this time around too.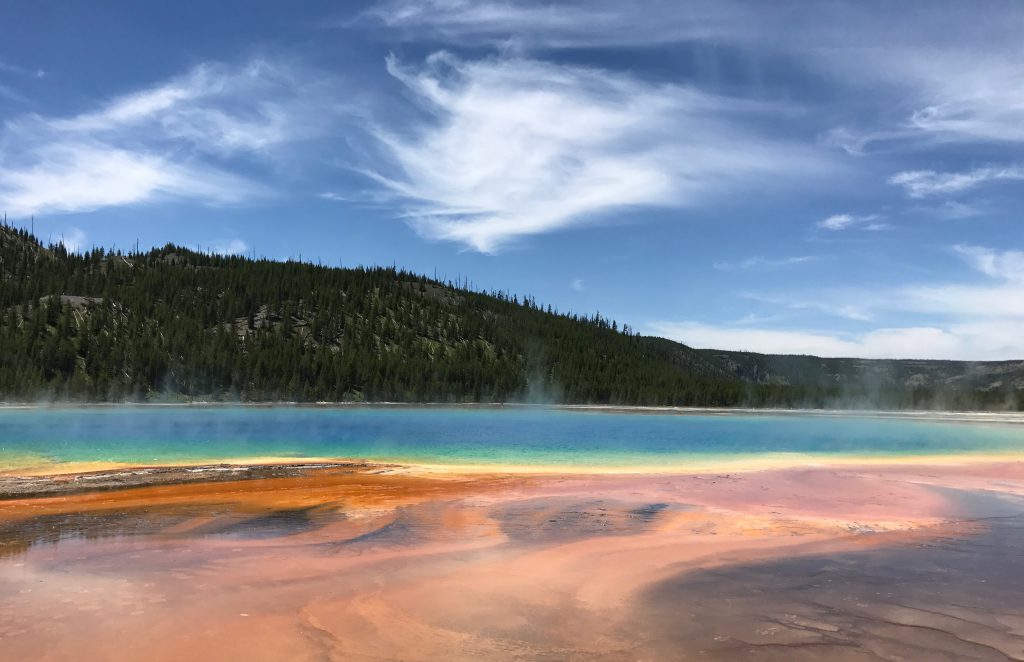 panorama.


it was still hard to get a great pic of it, because i could only stretch my camera so high.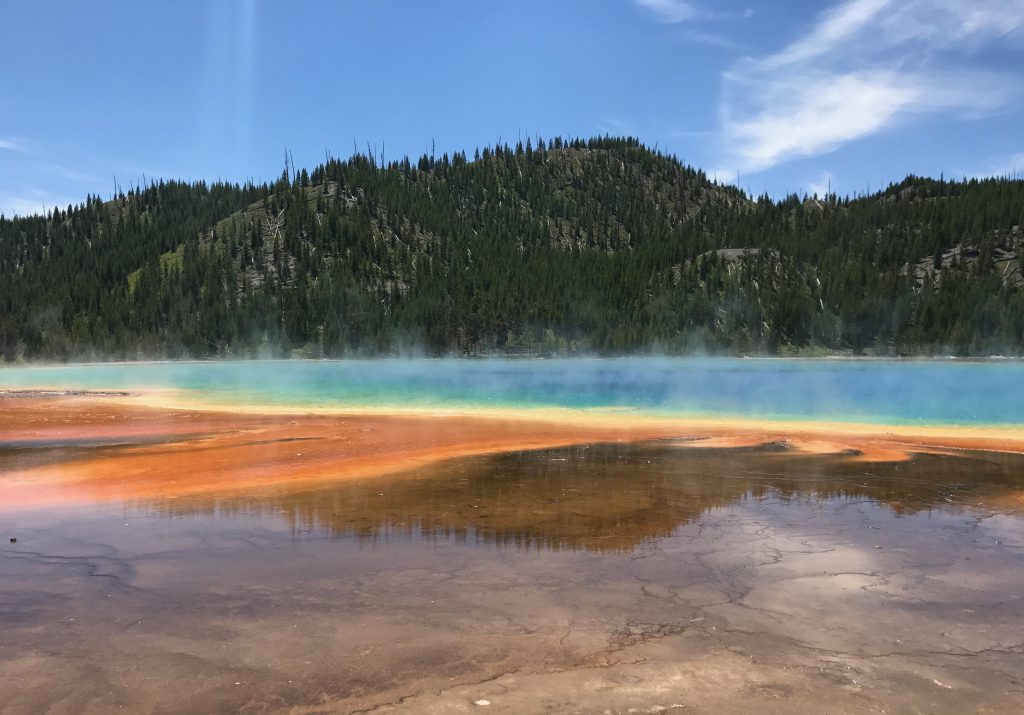 there's a trail that folks used to hike to go up that little mountain/hill and then off the trail a bit to get a sky view of the colorful hot spring below. but so many people were doing it and it wasn't an actual trail, so yellowstone closed the trail to build an actual viewing deck. so, we could't get up there. maybe next time.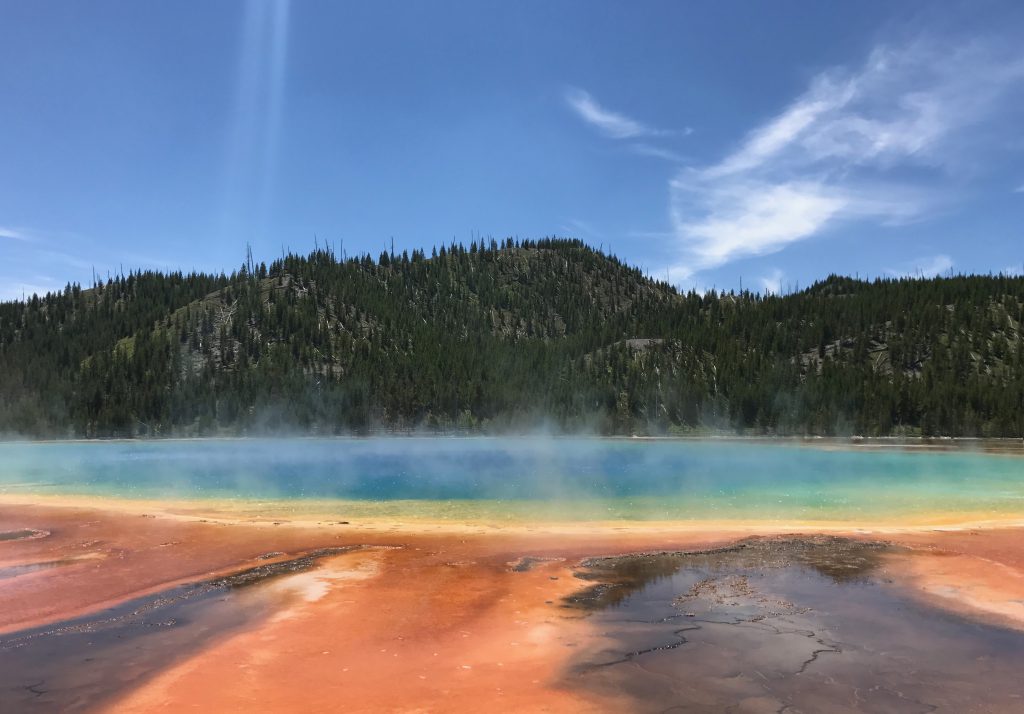 a couple more pics because i couldn't pick just one.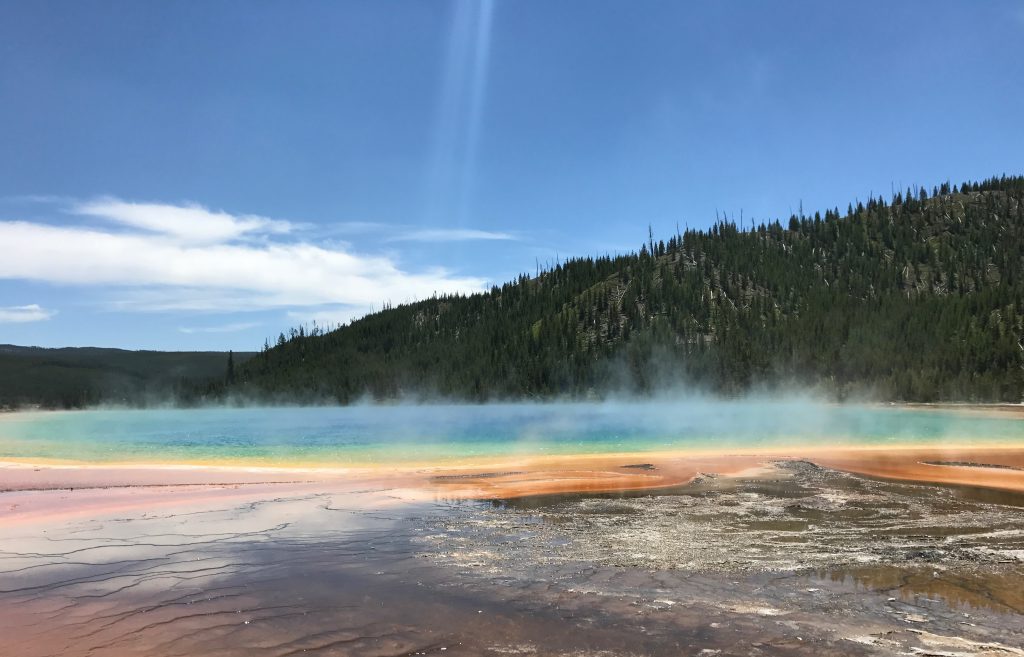 last one, i promise.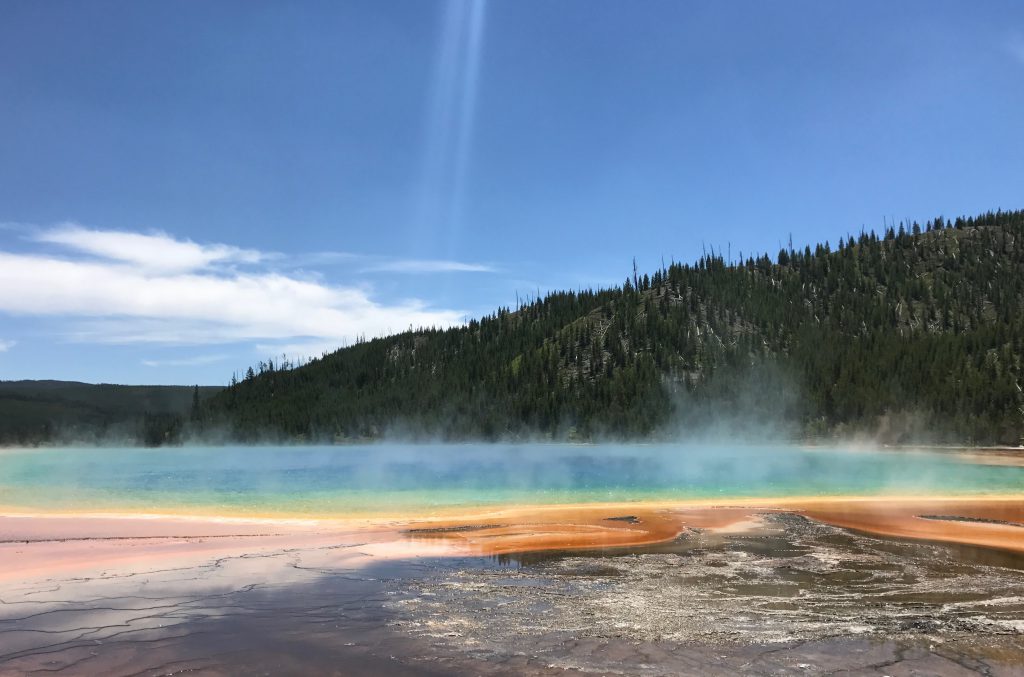 on our way back to camp, we happened upon a friendly elk, hanging out by a river. we pulled over and i got to take some pics with the fancy pants zoomy camera. everytime i moved for a better angle, he turned his butt to me. jerk.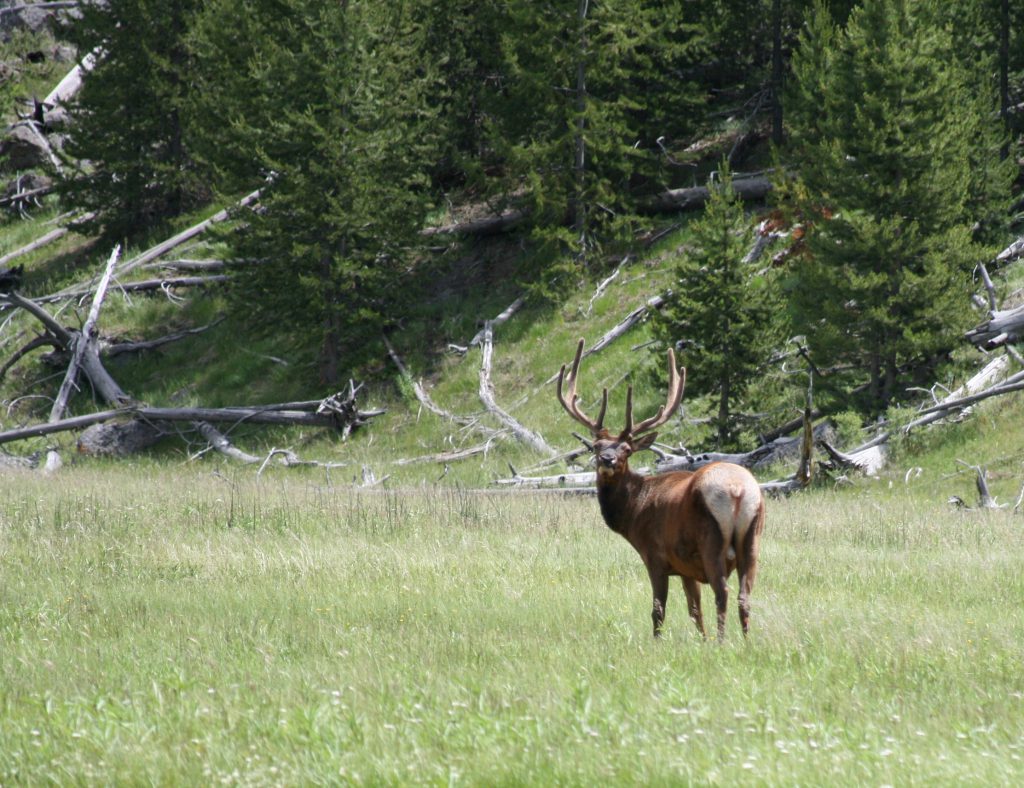 my favorite part was the two seperate families that were throwing rocks towards him and yelling out to him. classy.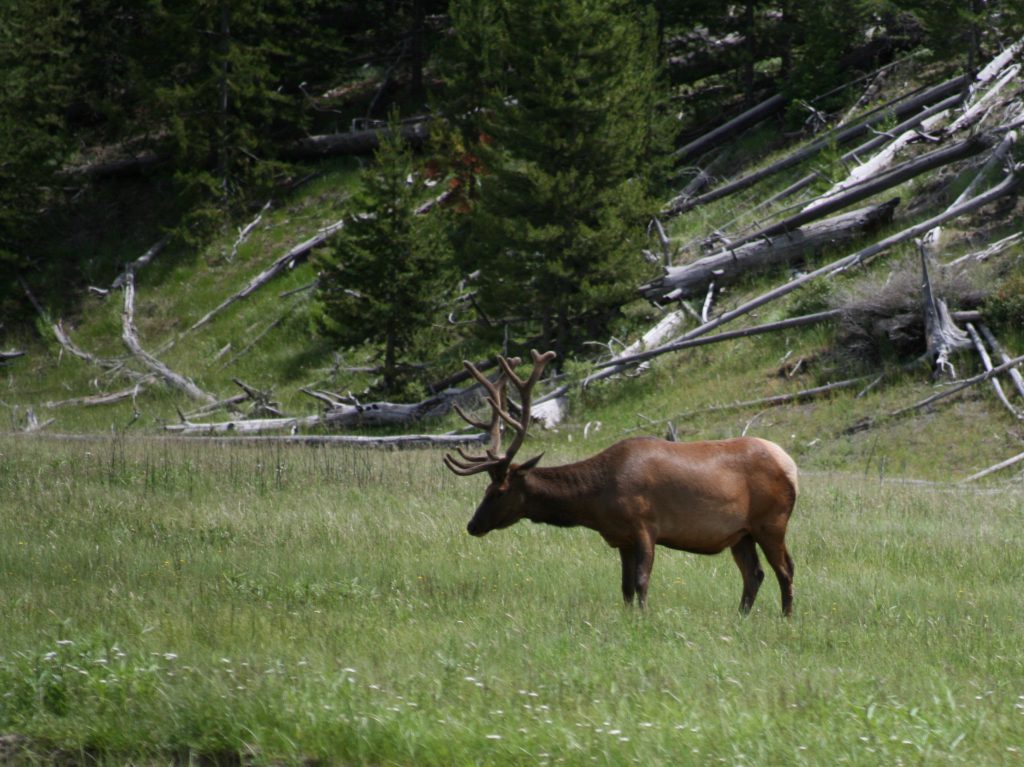 anyhow. that's the end of our epic yellowstone day. it was a huge success, especially considering the low expectations we had going in.