after our very amazing and fast paced month in yellowstone, grand tetons and glacier national park, we made our way into eastern washington, for a decidedly less exciting leg of our trip. we are basically just killing some time, allowing south utah to cool off a bit before we return to visit a ton of national parks. plus, we are staying in thousand trails rv parks, which we are a member of, so they are free and we can stop hemorrhaging money for campsites and/or generator gasoline. and for three… derek has a big test coming up for work, so he is pretty much spending every waking minute working or studying. so… that said, our two weeks in washington were super chill…
we left glacier on saturday afternoon and managed to get all the way to the campground that night. our friends, who were at glacier with us were actually spending one night there, so we were able to sneak in one last quick hangout to say goodbye. the kids will miss each other.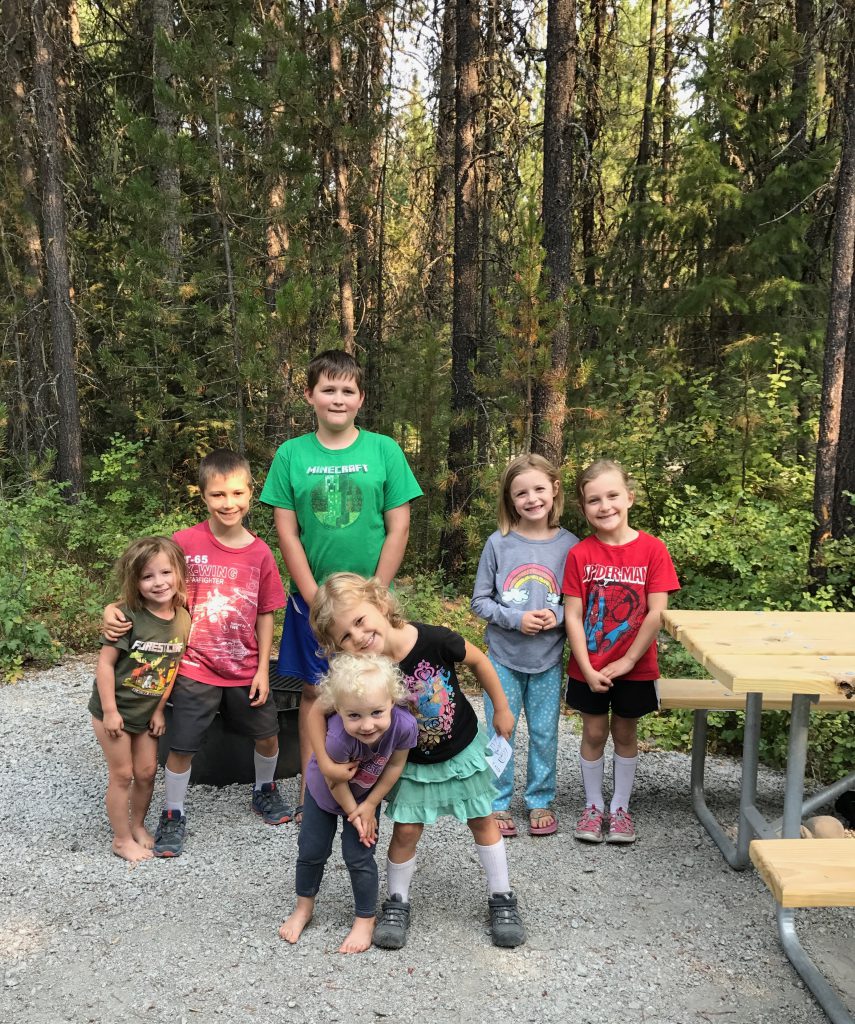 of course, we needed a goofy picture, too.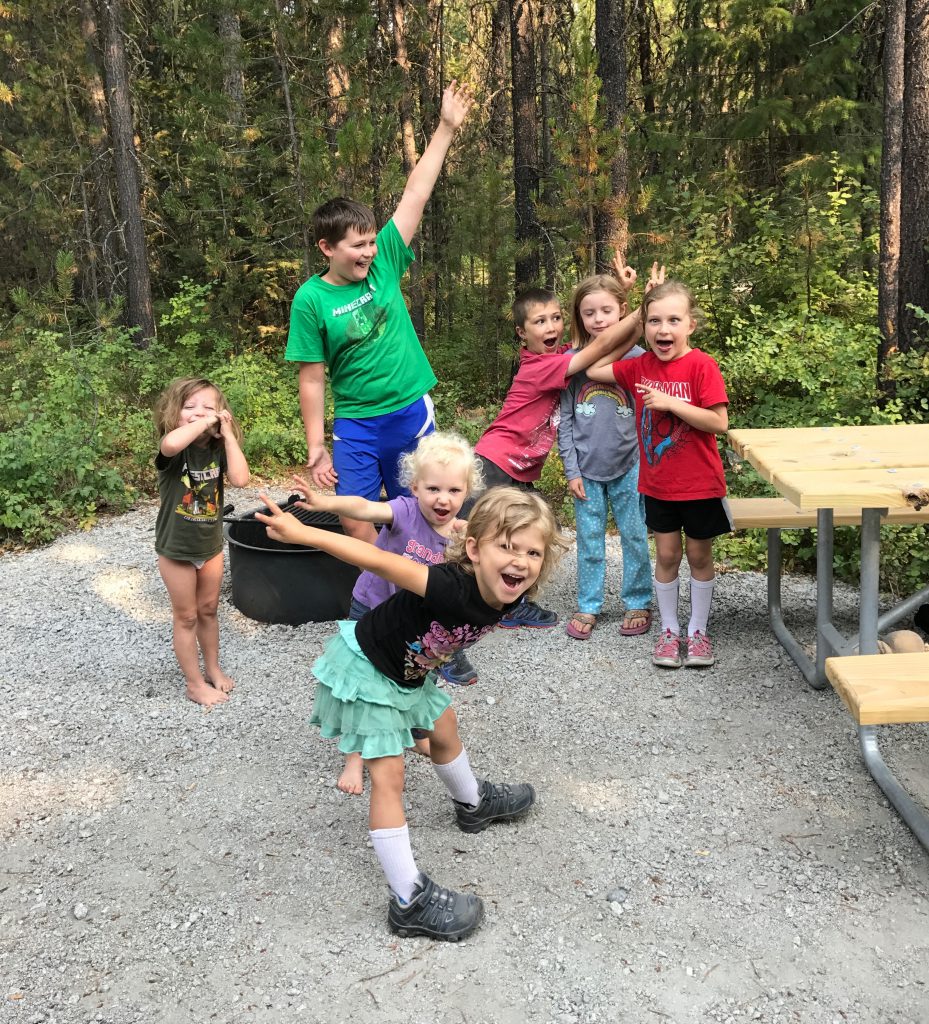 our first order of business was getting everyone a thorough bathing. it had been awhile. 😉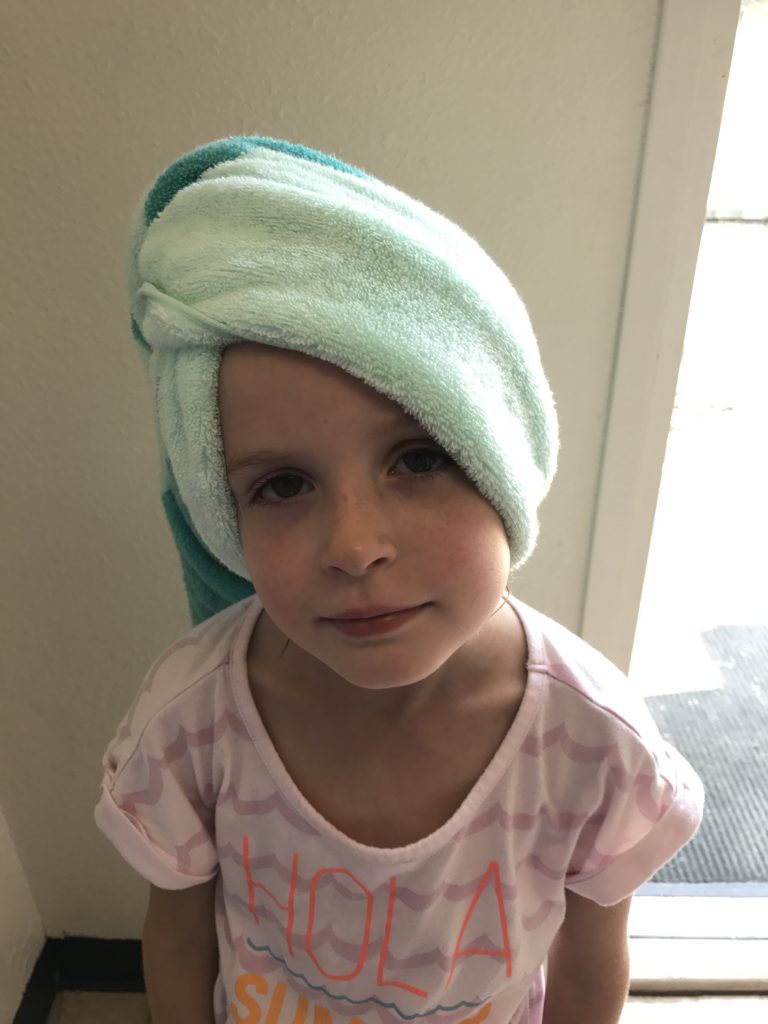 i decided it was time for a cheat/treat day from my (stupid) diet and finally had this huckleberry syrup we got in yellowstone, along with some huckleberry cheesecake from the grocery store. and maybe some local beers too, while i was at it.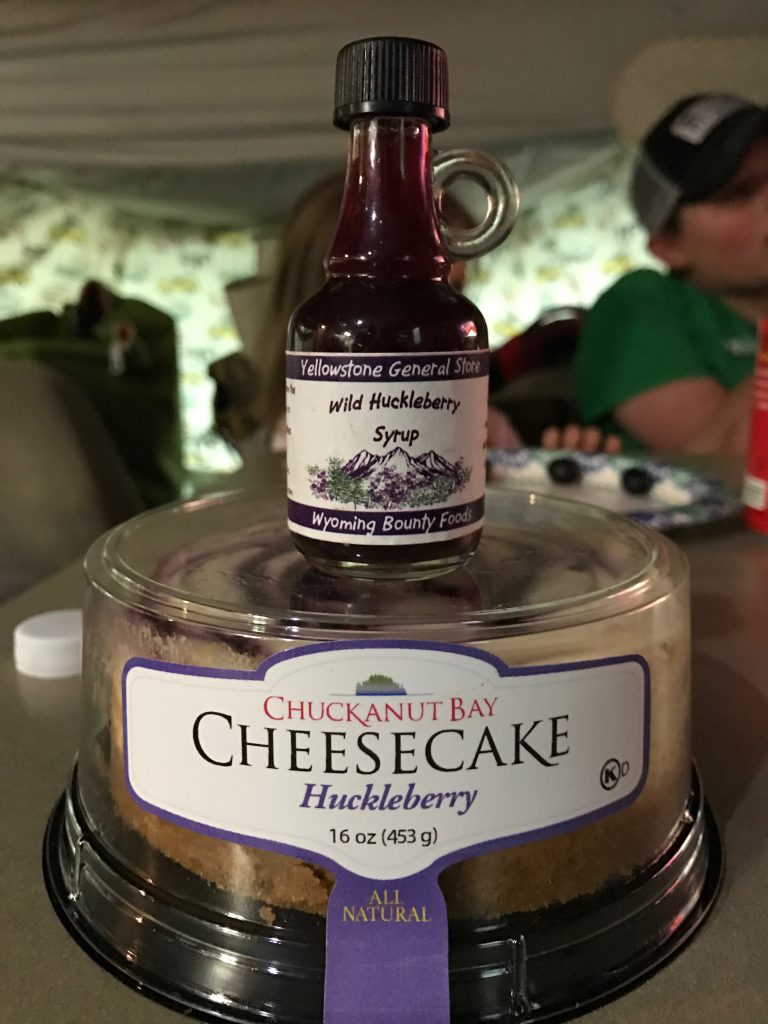 i was even able to finally unpack my sewing machine for quite a bit of stitching. i alternated between sewing at the rec lodge, where the kids were all too happy to accompany me and make use of the free wifi, and the picnic table at our site.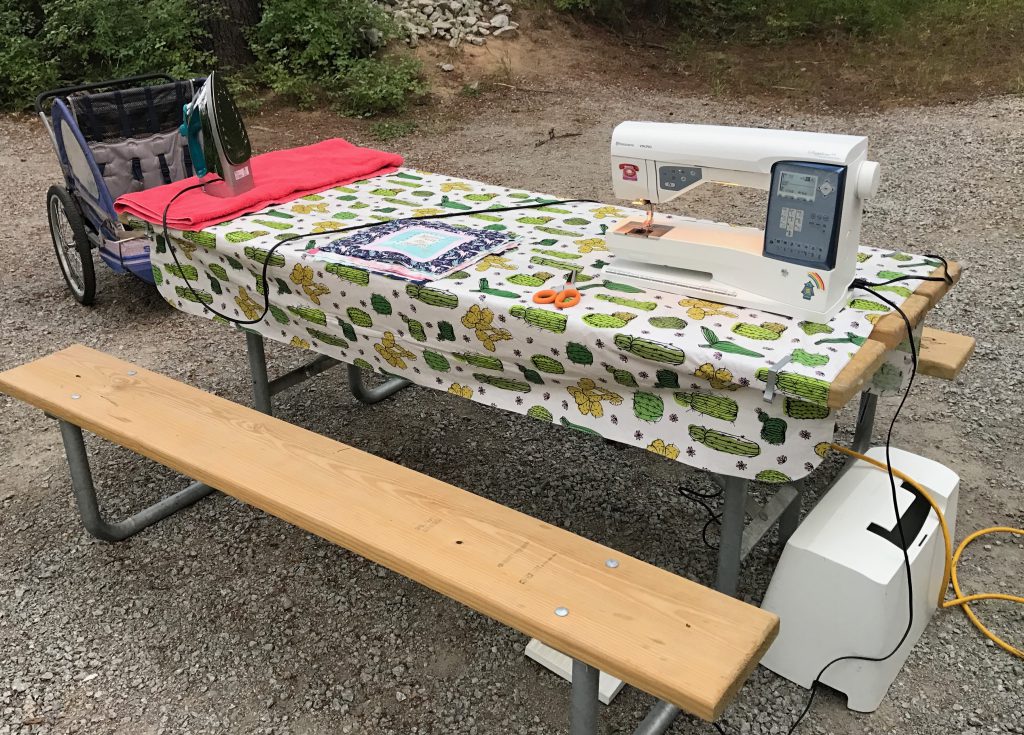 we did go on one adventure, into spokane, to check out the children's museum. it was meh. in the basement of a mall. and kind of small. and, well, it was a childrens museum, so more tailored to hazel's interests than the big kids. but they were good sports and played with her and didn't complain too much.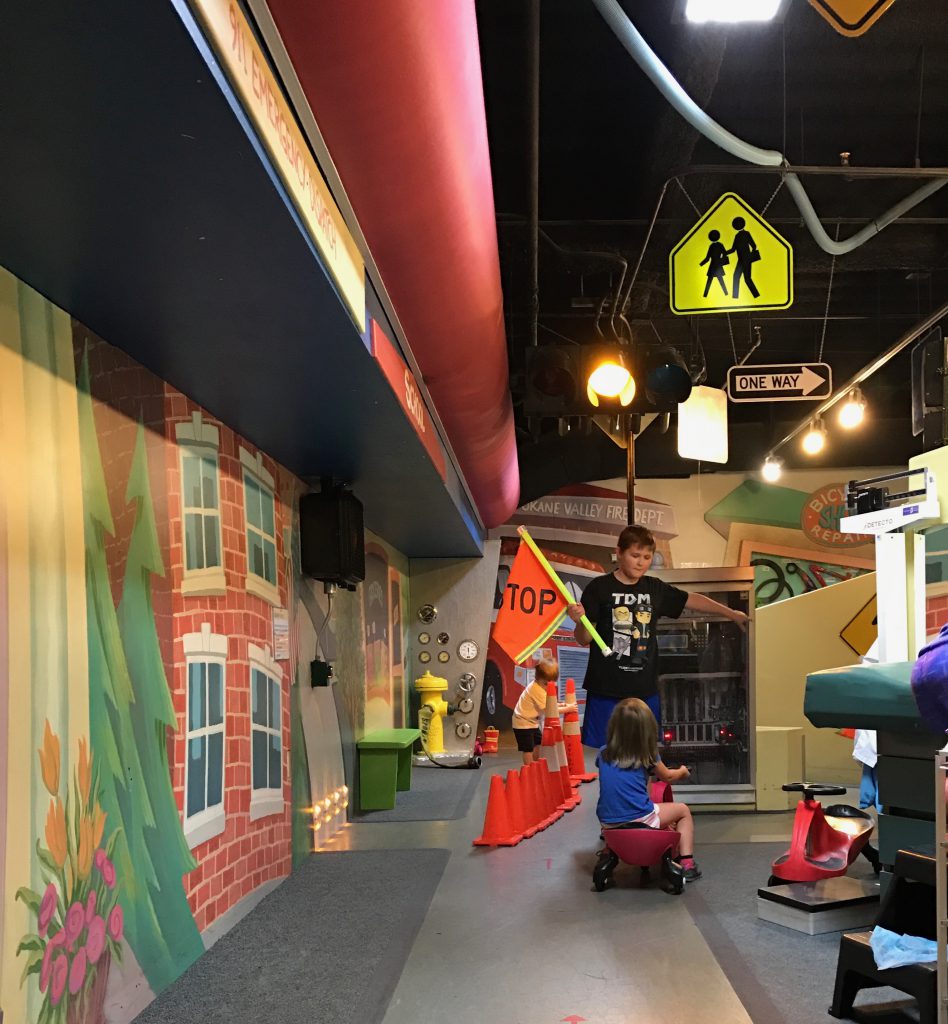 cutest firegirl. who was a little mad that the pants were so long.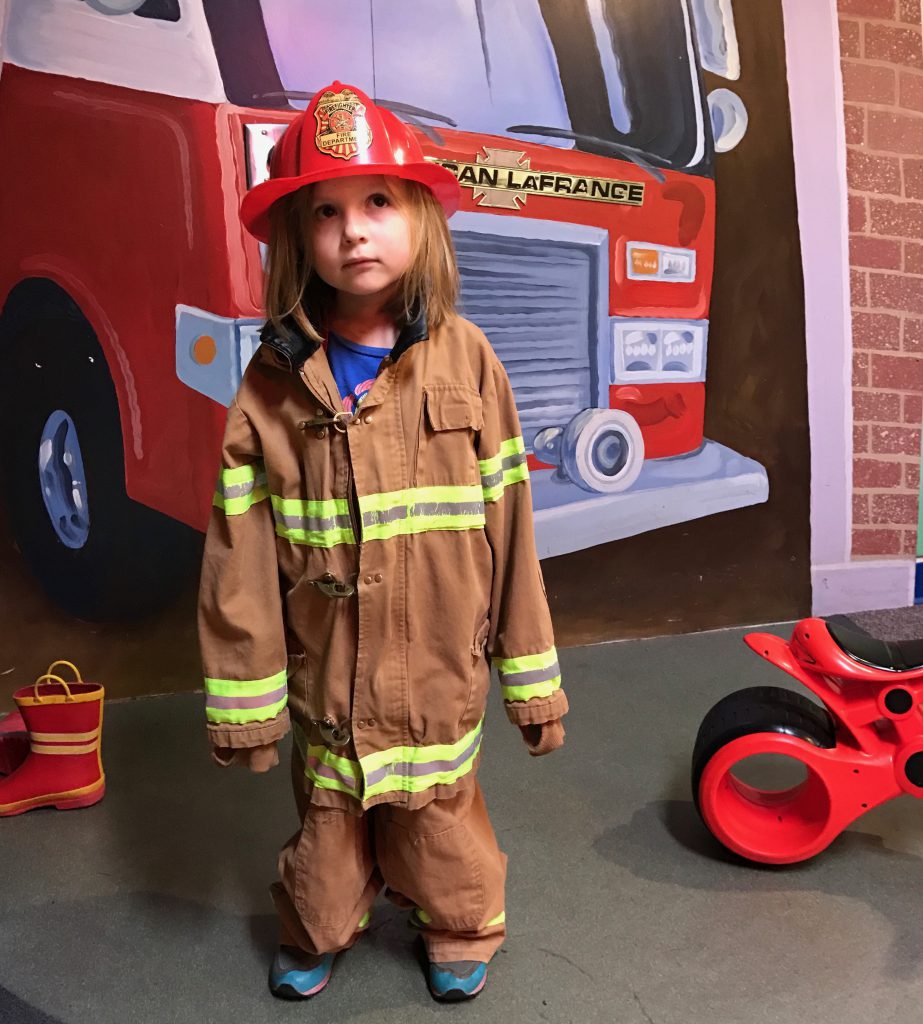 the favorite room was the bubble room, and surprisingly, it was not overrun by toddlers. probably because the helicopter moms don't want to deal with soapy kiddos.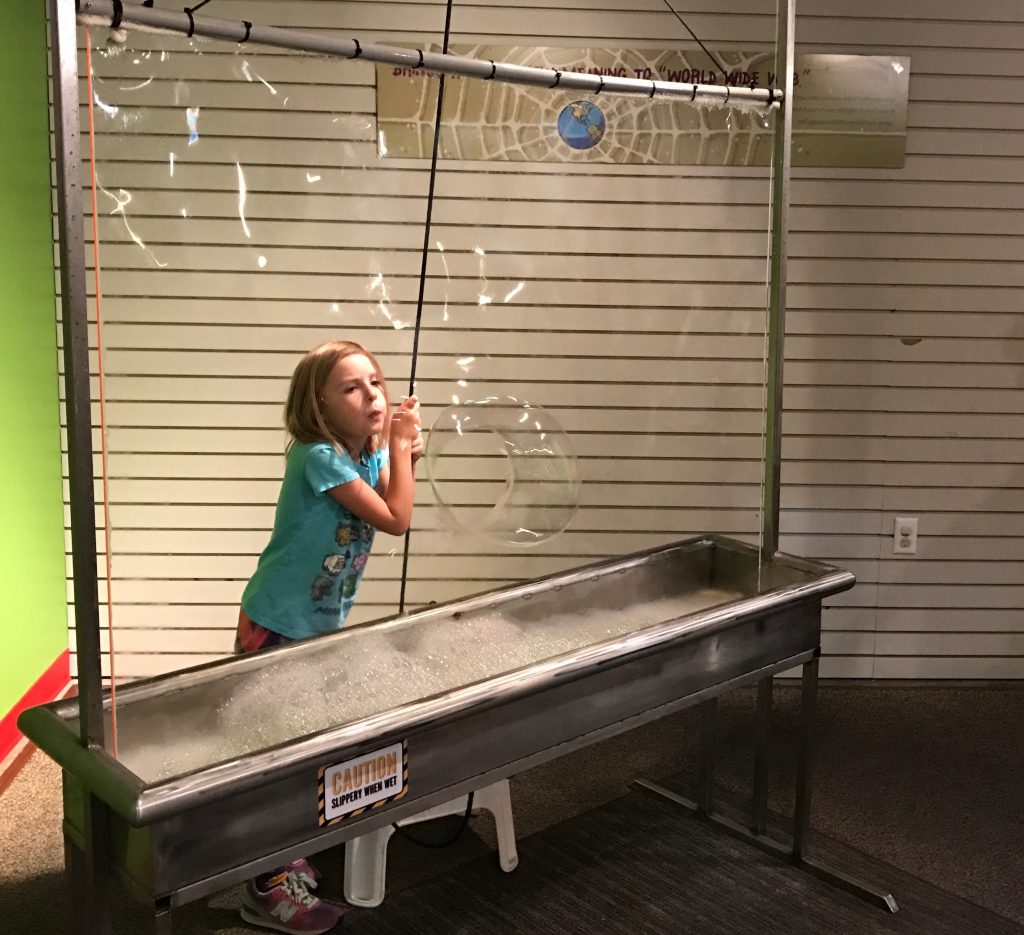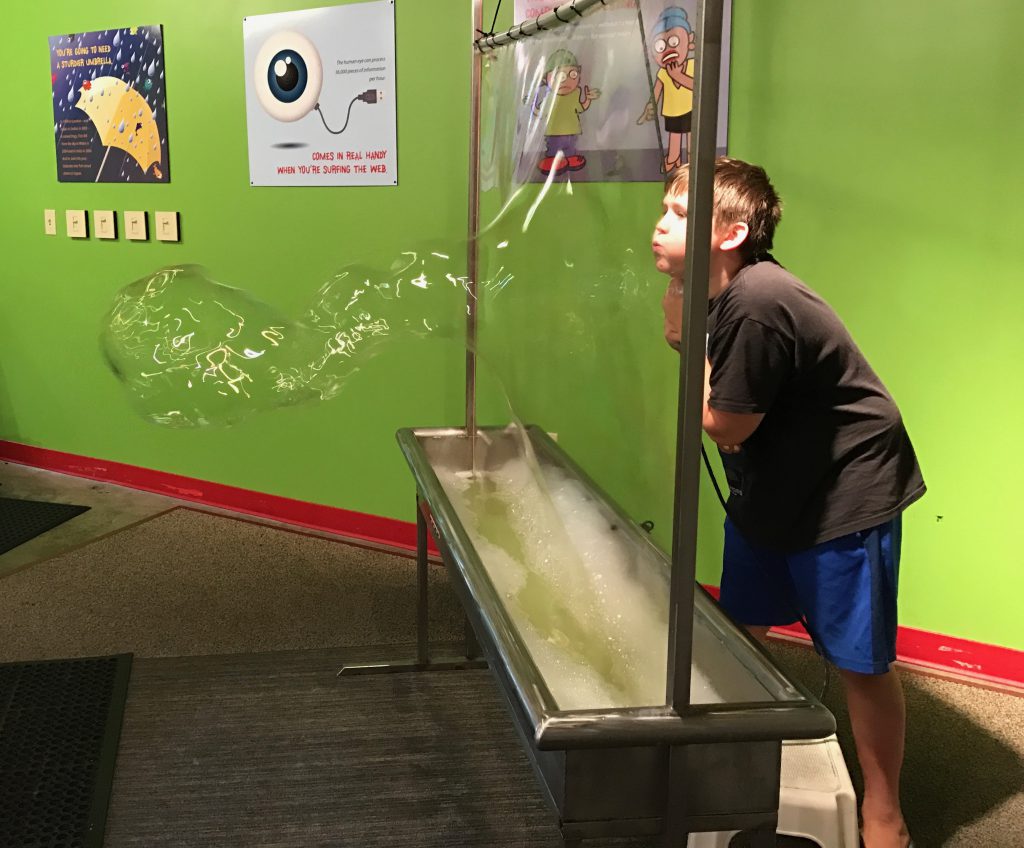 a bit of dental care play time.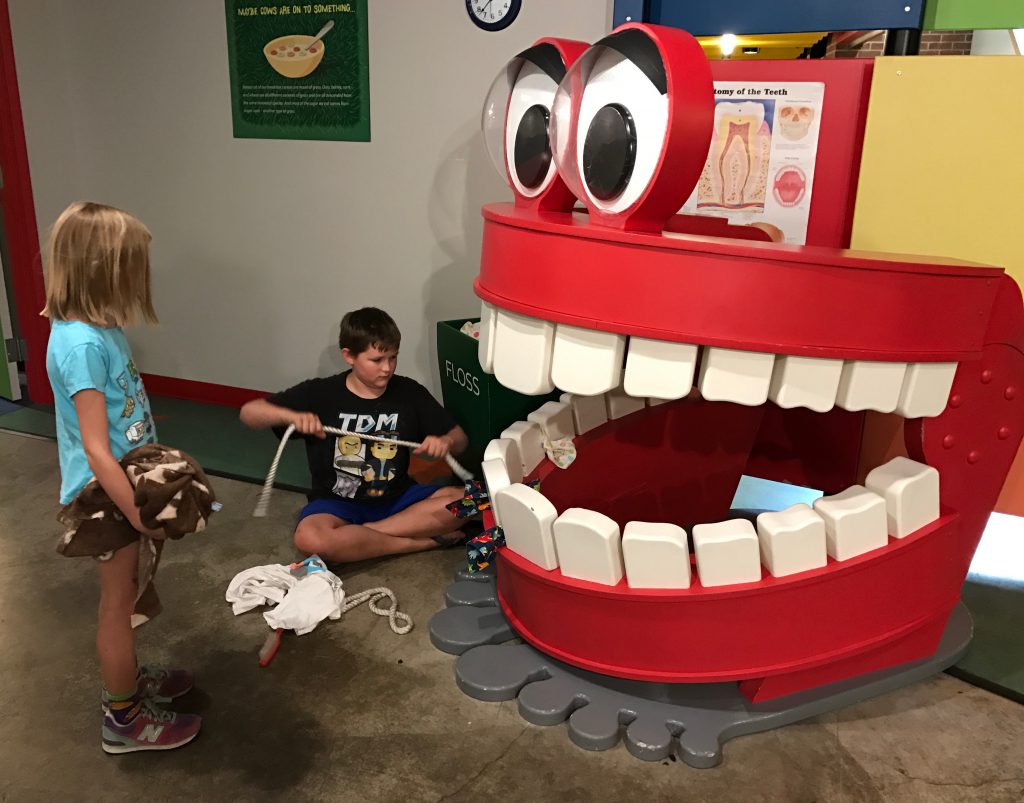 another favorite spot was the play food area. specifically, the ice cream stand.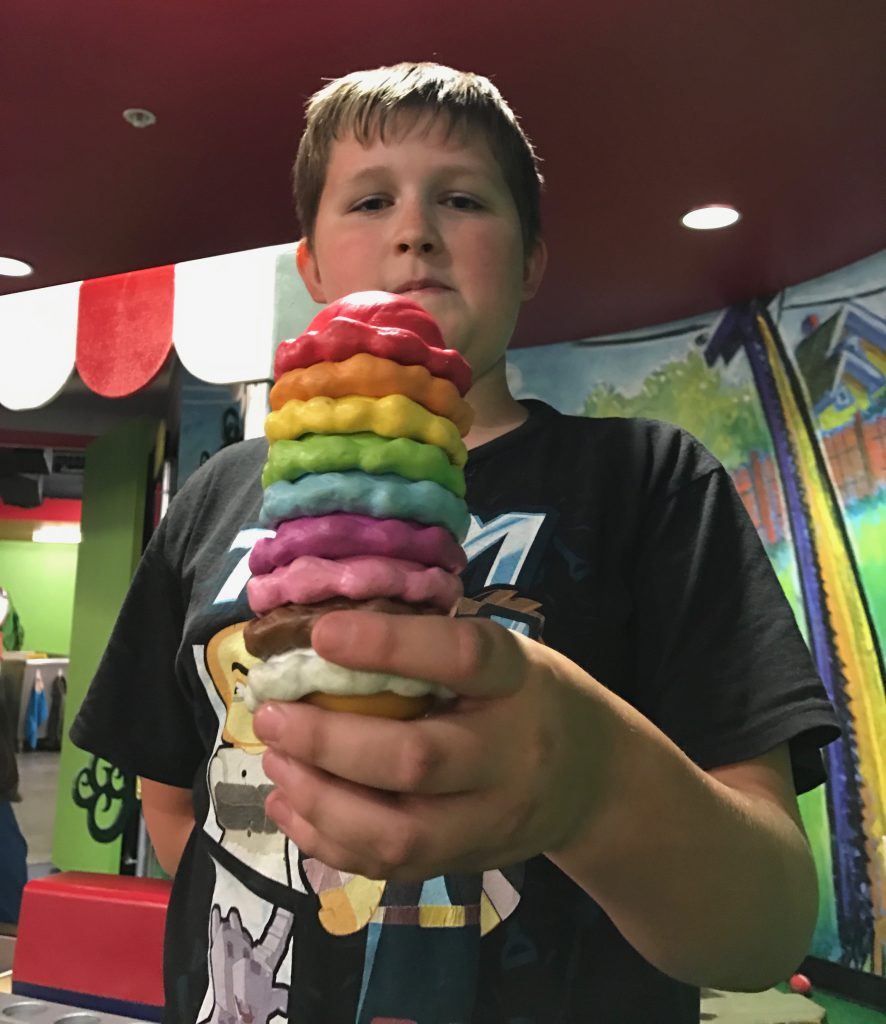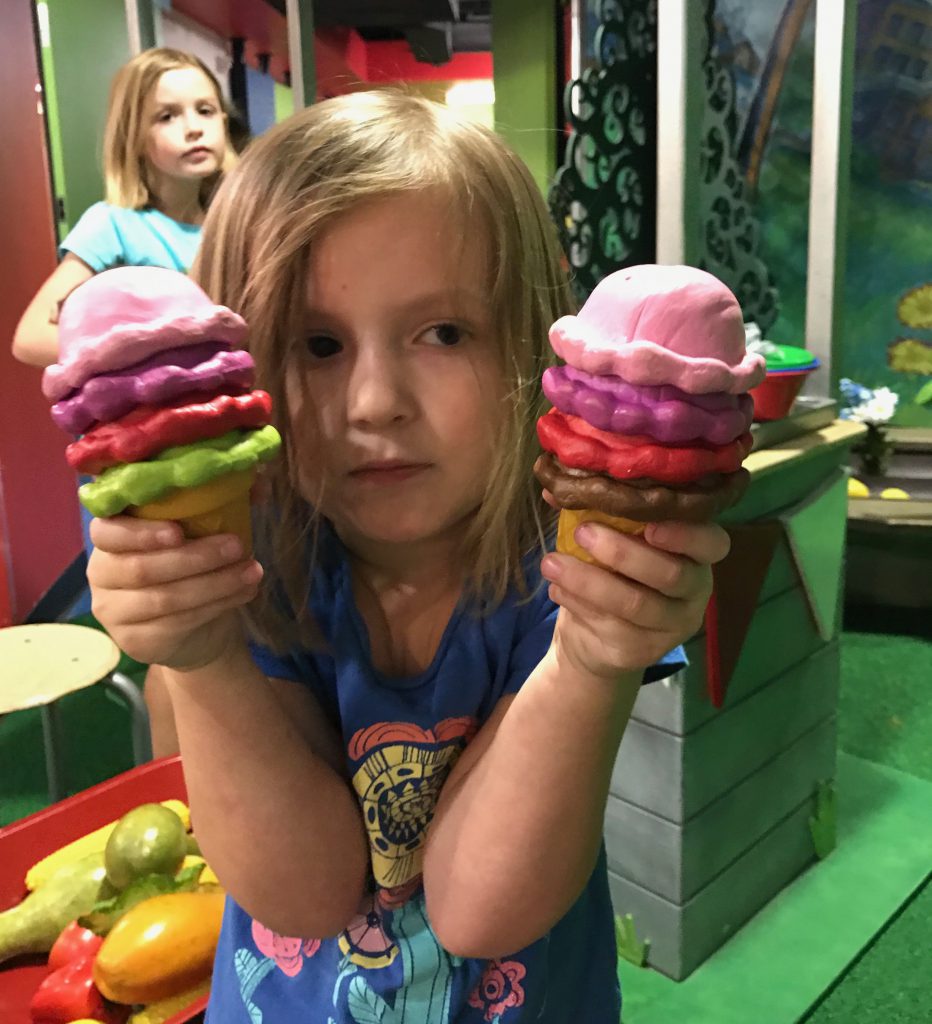 when a giant preschool group rolled in, we decided it was time to depart, so we strolled out into the mall, located a movie theater and promptly settled in for a viewing of despicable me 3.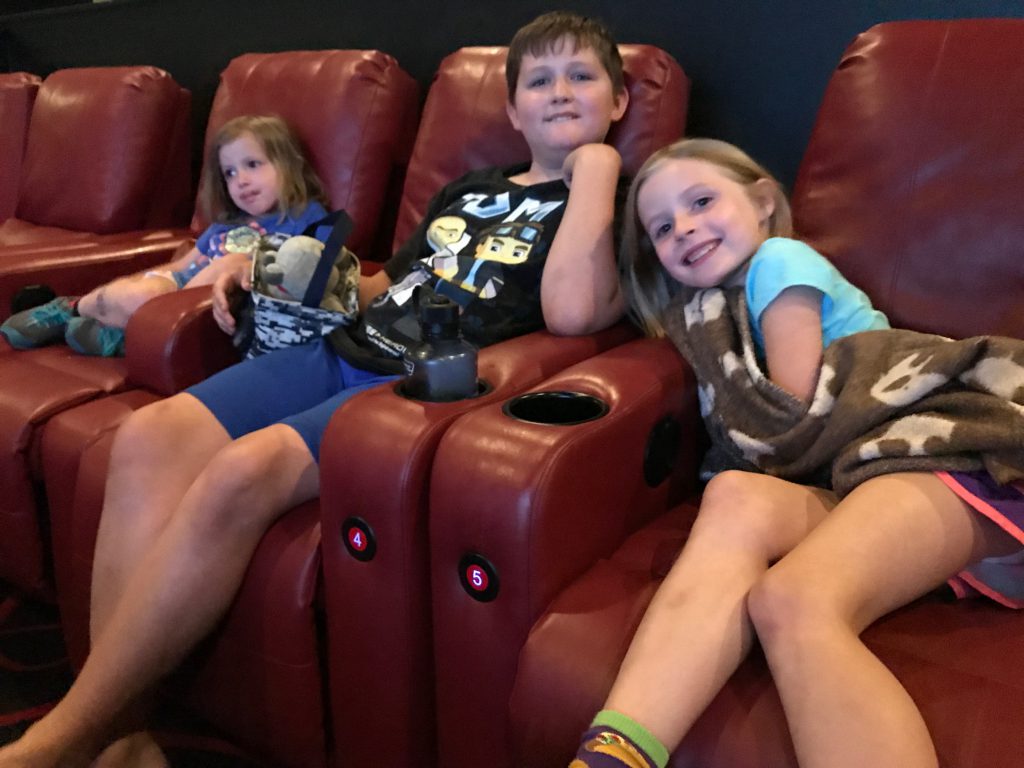 on the stroll back to the car, we stopped at little park across the street. it was mostly under total construction, but there were a couple of fun photo op spots.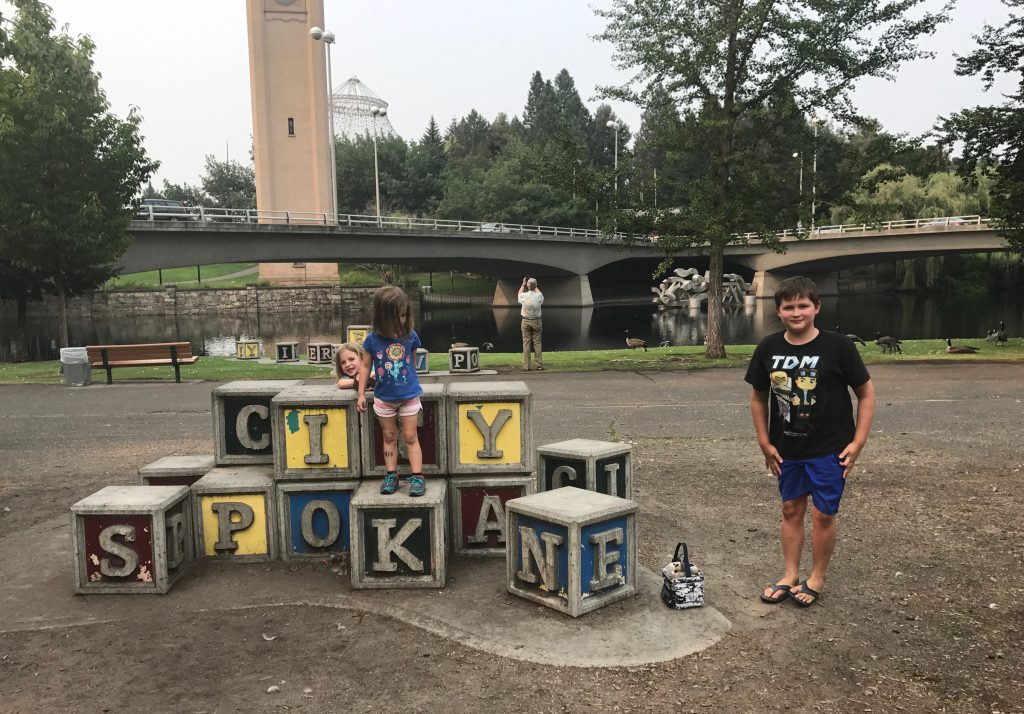 the giant radio flyer was the main reason for our stop. obviously.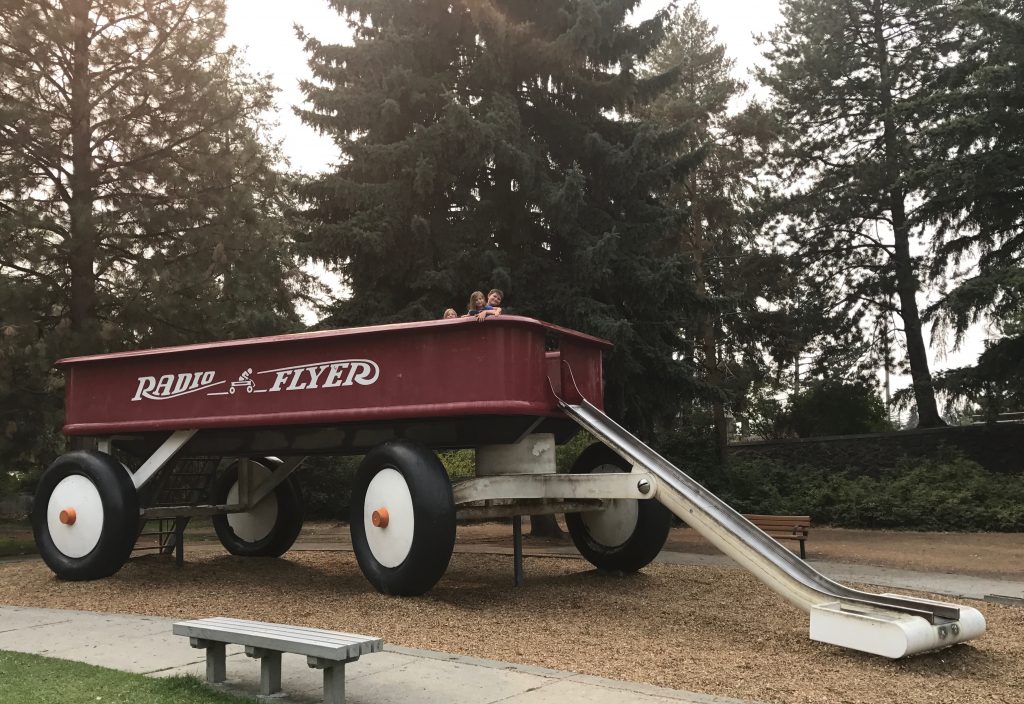 back at our campsite, we did a lot of painting. like. a lot.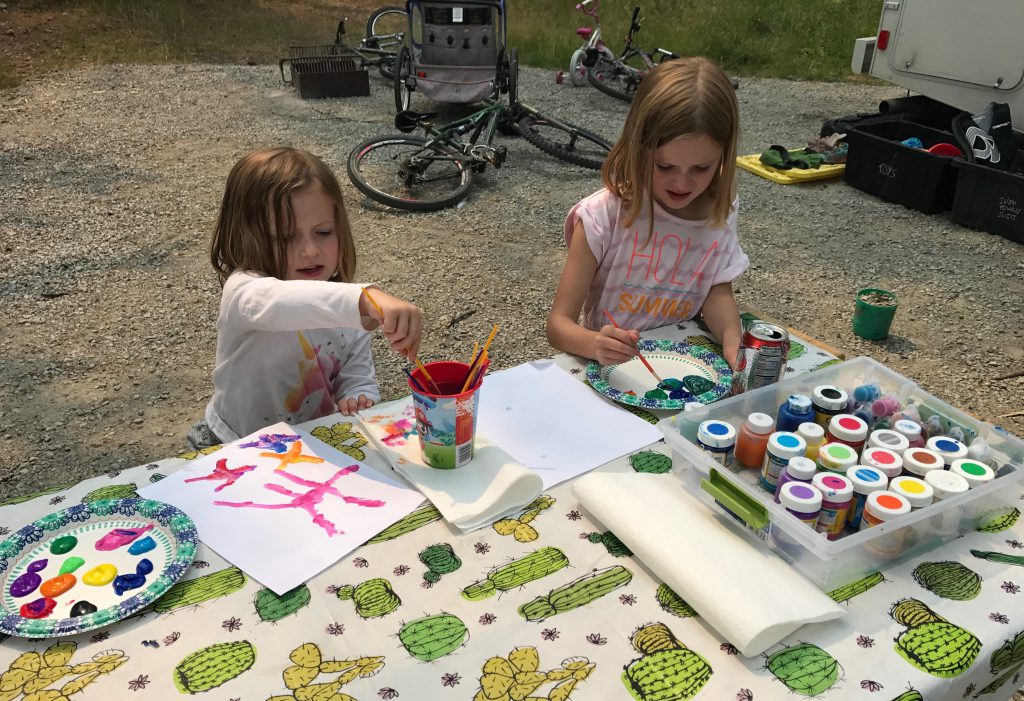 i'll devote an entire post to it, but i managed to actually finish a quilt while we were at this spot. pretty exciting. anna has already claimed it. here it is in basting mode.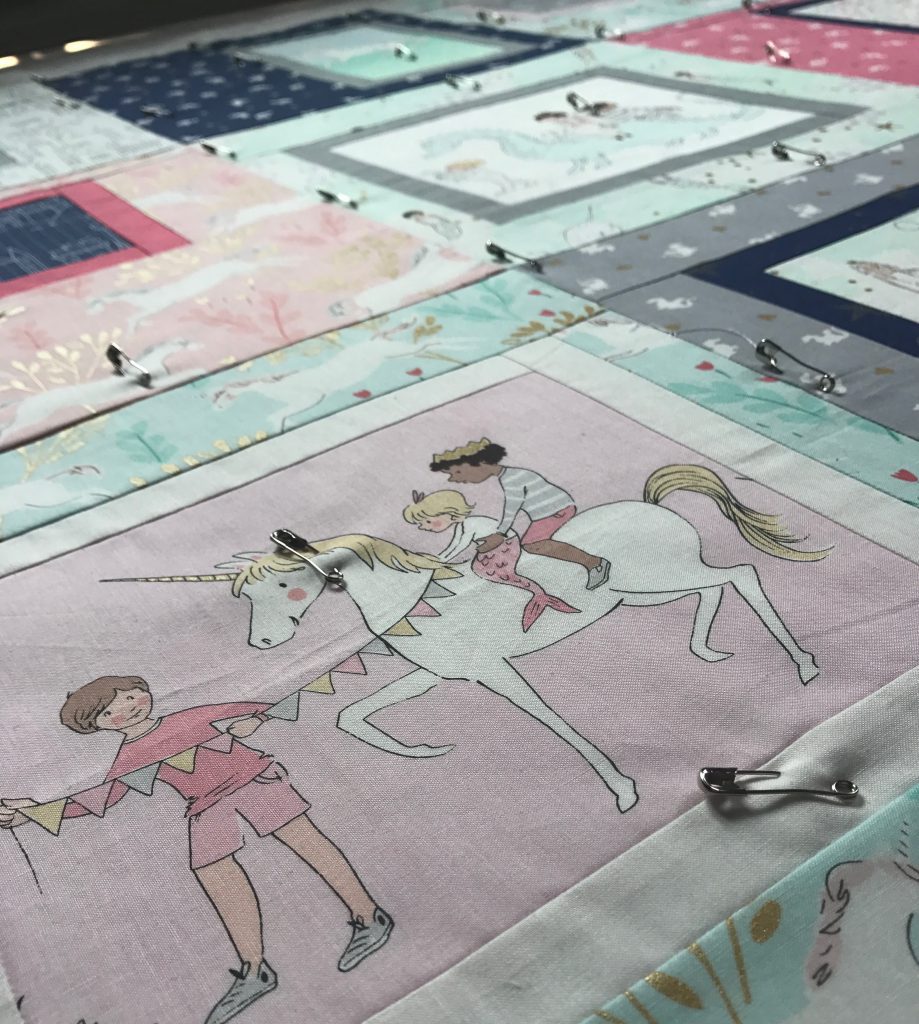 along with unprecedented quilt productivity, we also had some camper repair productivity. when we were in denver, our awning was torn by wind. we have tried some hack attempts to make it work, but finally gave up and ordered a new awning. so, over the weekend, we took the old one off and put the new one on. i'm pretty impressed. derek did all the research and the hard parts. i was just there for the tasks that needed two people.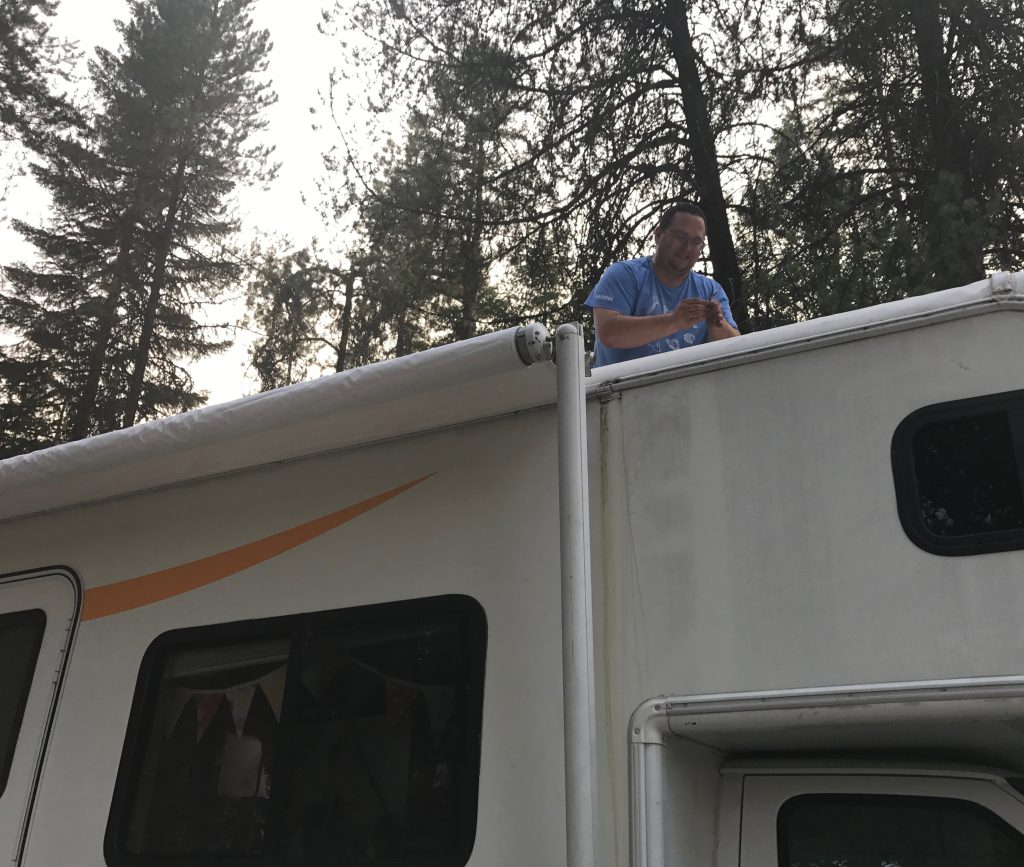 sparkly awning.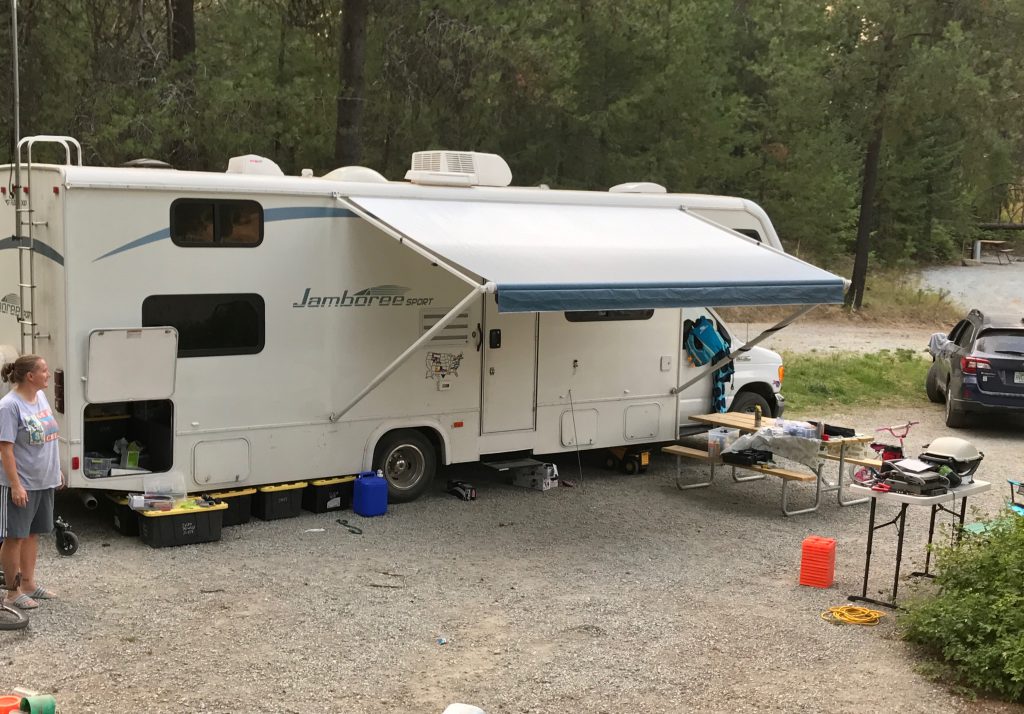 we don't usually do much participating in campground festivities, but since we had no exciting weekend plans, we decided to hit up the saturday morning craft. well. anna did anyways.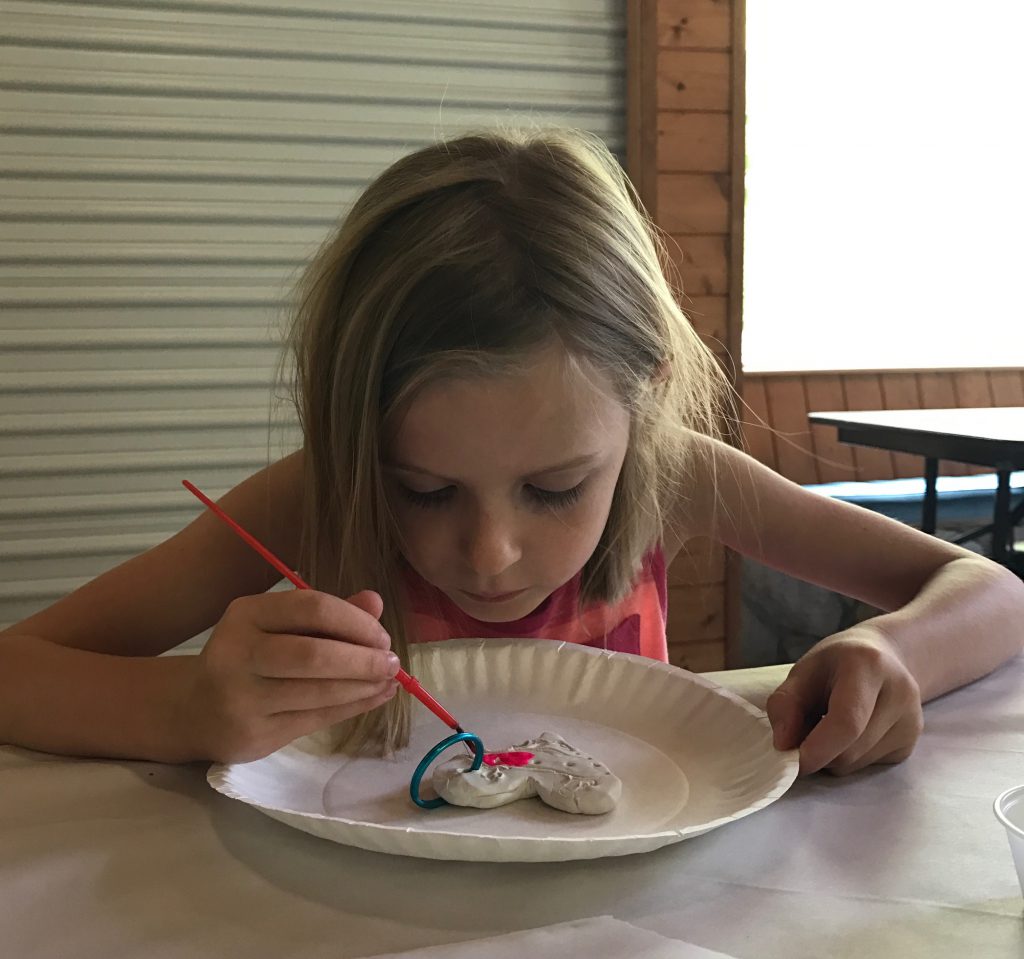 laundry assistant.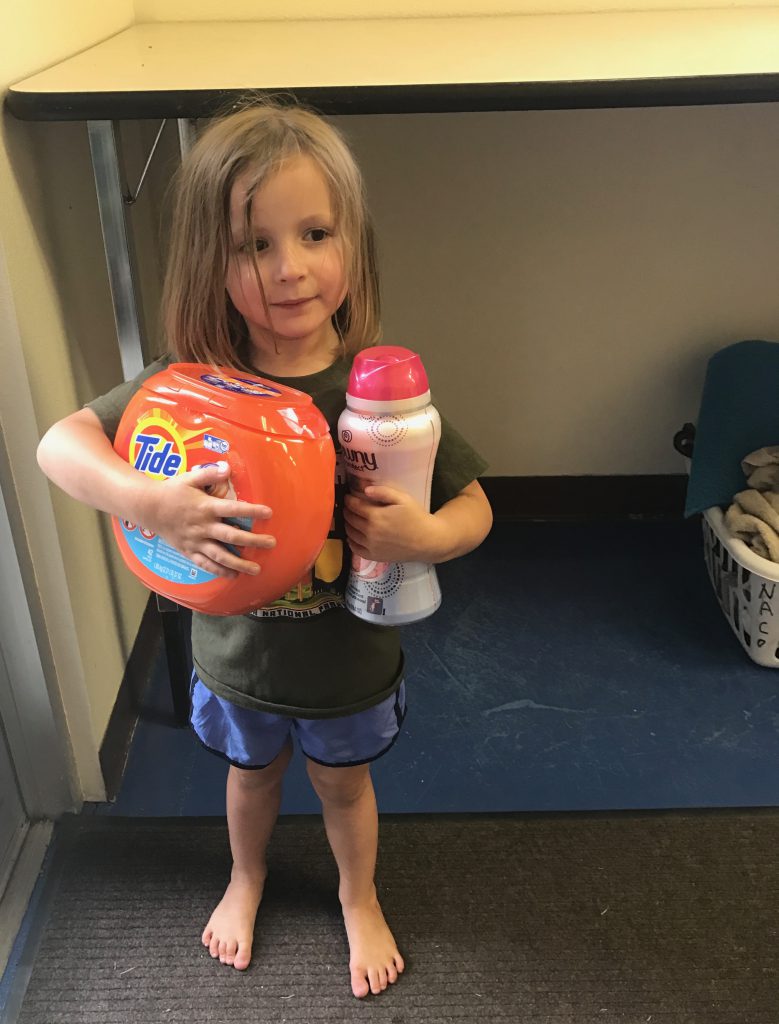 we watched a lot of movies. snuggly kiddos.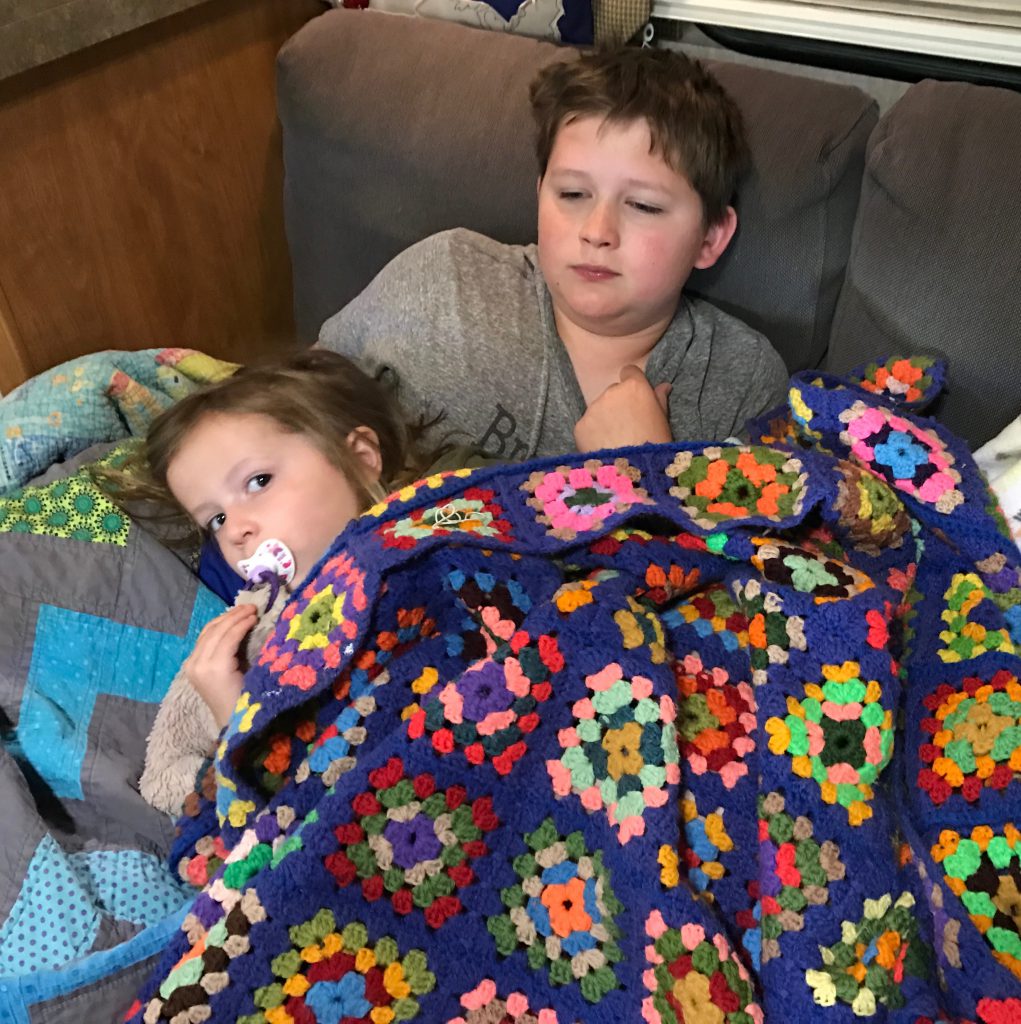 anna and i had a mom/daughter one on one hangout. dinner at mexican.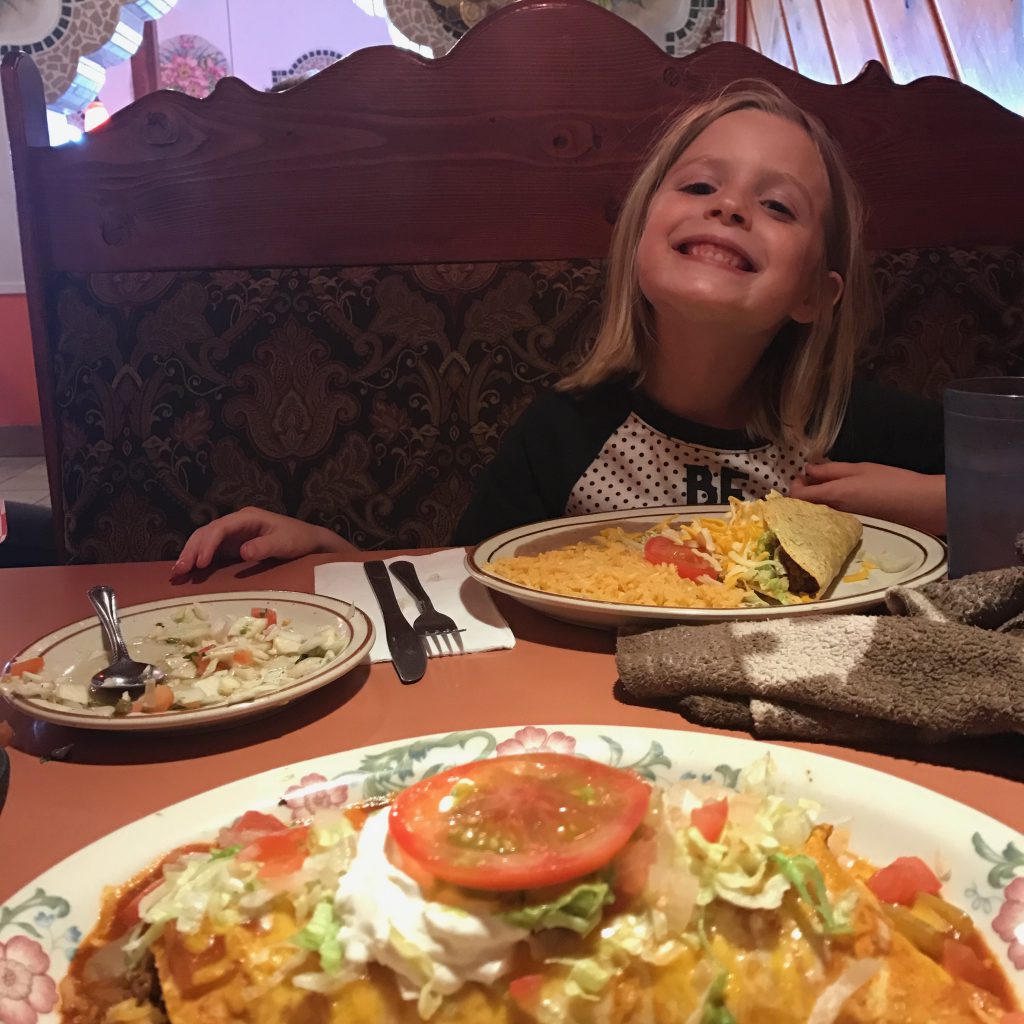 i thought all the ben franklins in america were already long gone, but we discovered the one in town was still hanging in there. but not for long. the going out of business announcement came while we were there, so off we went to check it out. we scored some play doh and games. and a bit of fabric for the backs of some pillows i'm working on.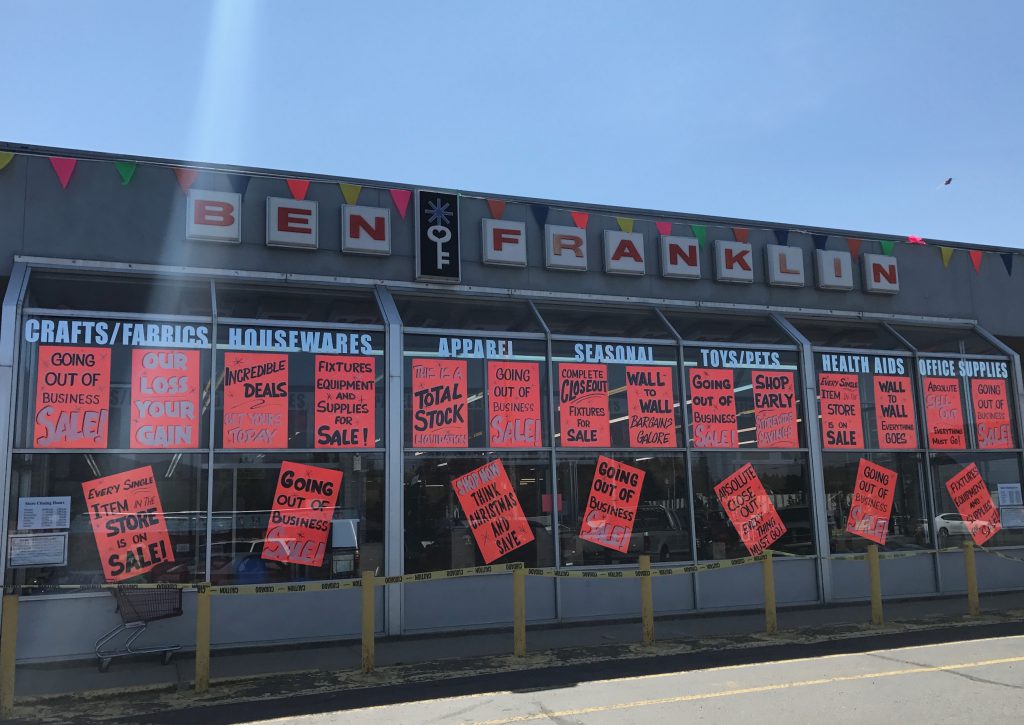 we also hit up a local thrift store, which was a bit more on the antique store side and a little pricy. i was coveting all this old pyrex. but settled on a handful of dvds for the kiddos. (it was cash only and i was limited to $11 and some laundry quarters).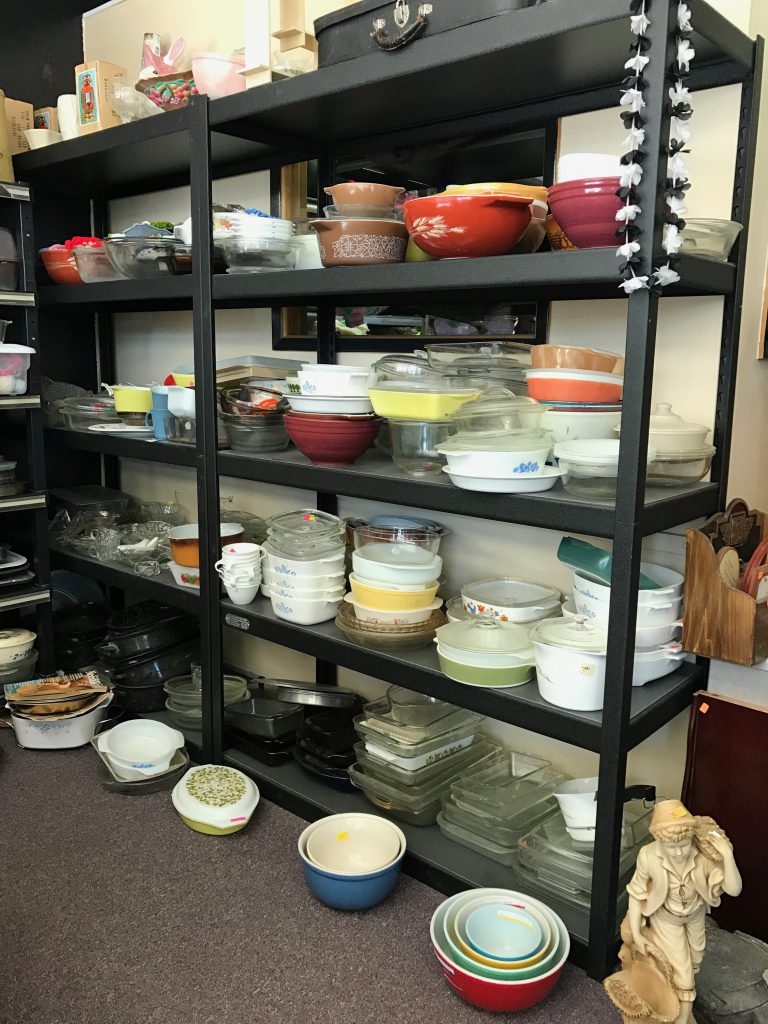 the guess who game we bought at ben franklin was a big hit. and… the best part… you can download new sheets to switch out. or make your own. we got some disney princess sheets. and derek is working on a minecraft one for them.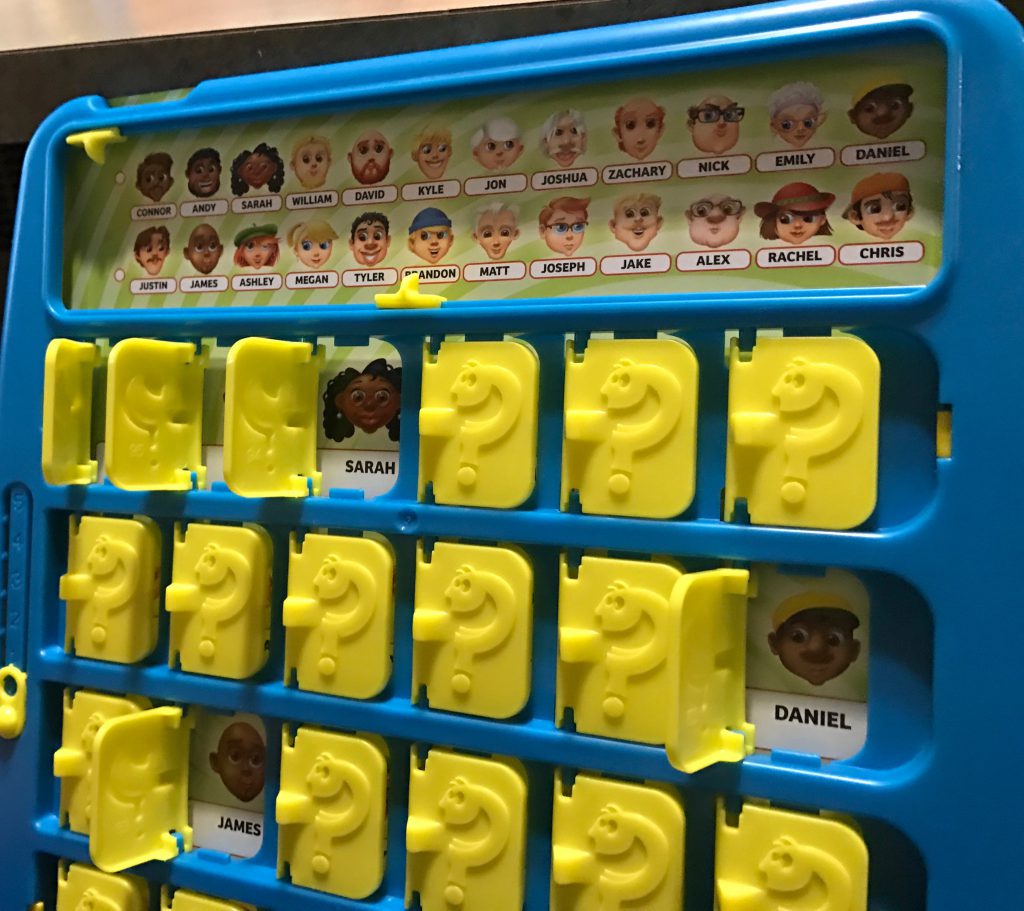 so. without going to much into it. our diets have sucked. i was finally ready for a complete overhaul. but first, i wanted to get the kids on board. so, we picked up this book. and it is EXCELLENT. it does a great job of explaining how our bodies work, likening them to a spaceship, and all of our functions as apps. it totally made sense to ike and he is on board with the changes. anna and hazel, not as much, but we are getting there.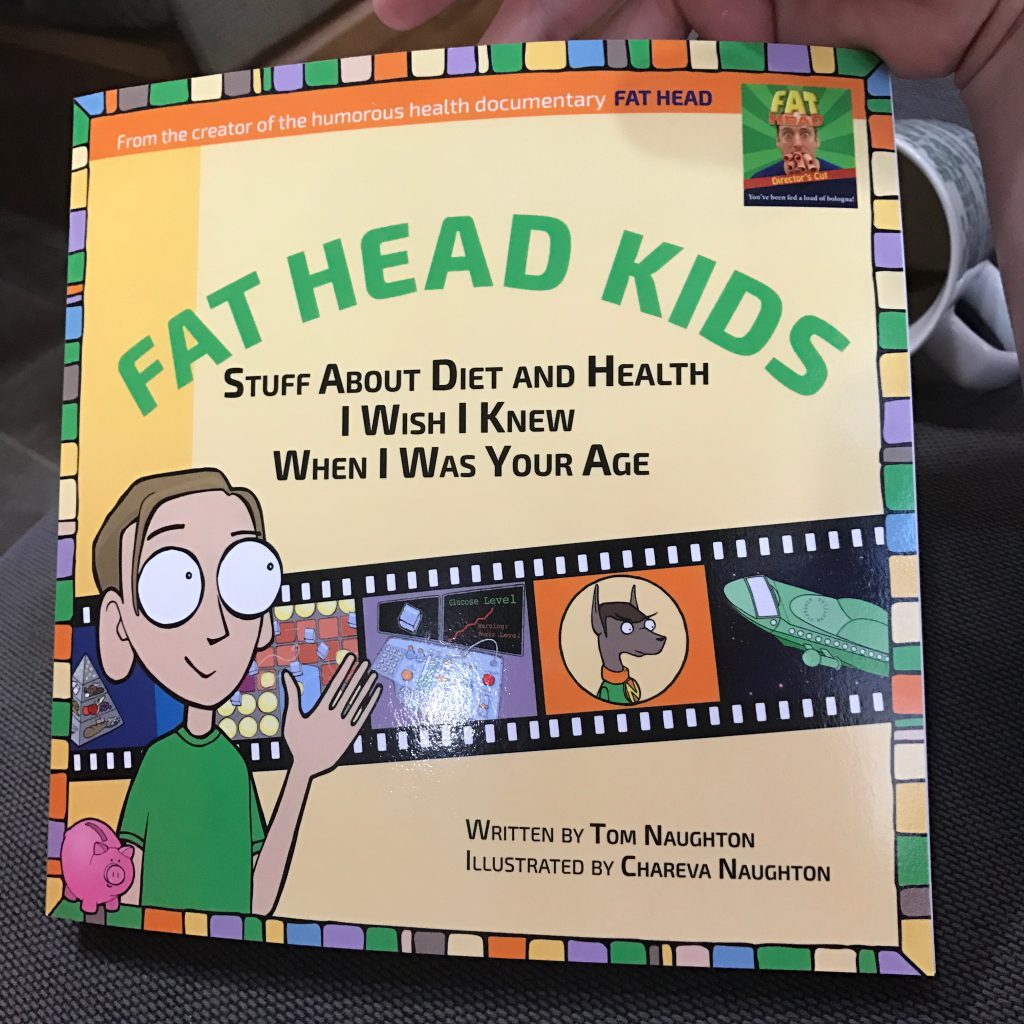 basically, we switched to a more paleo, real food type of diet. more fats. no sugars or refined carbs. anna made up a little menu to reference. ;).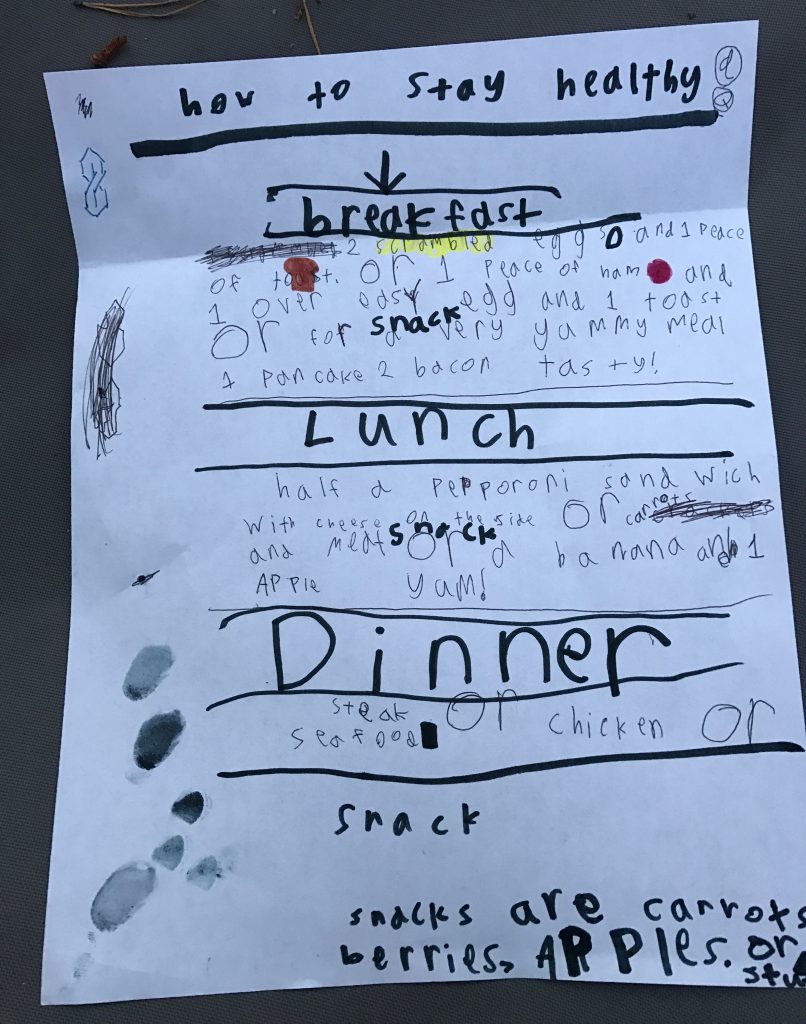 (and lest you think we are crazy, food controlling parents, we will let them have some treats meals. just not every day. and the daily meals aren't going to be carb/sugar laden. the standard american diet is killing us.)
finally, before we departed for the next location, we remembered to add our washington state decal.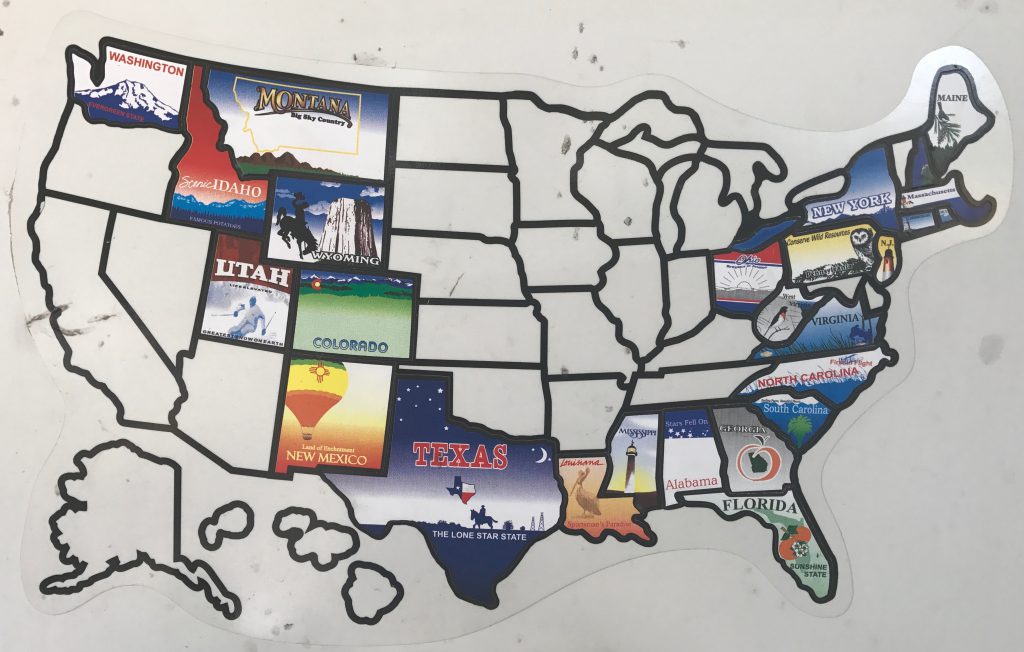 on our travel day, we were able to stop over for a bit in spokane and have (gluten free) lunch with a miss kathleen boone, daughter of one of my top notch winston-salem friends. we tried for a selfie. to no avail. (anna ducked out. and we look ridiculous).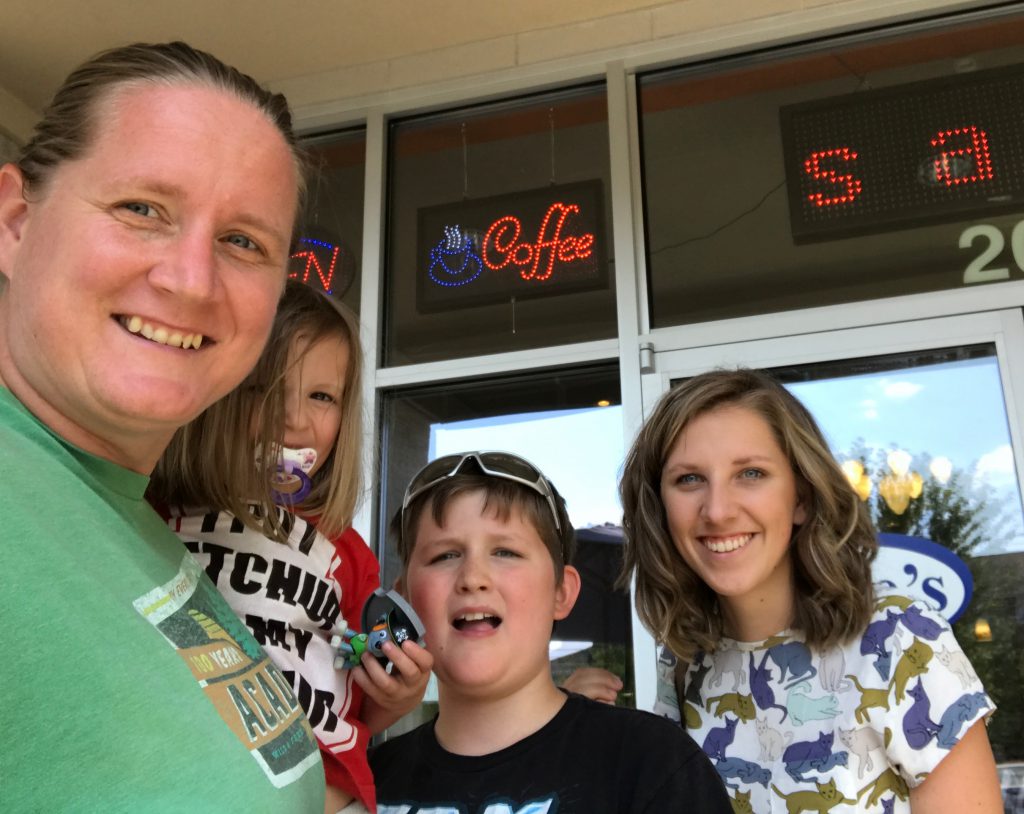 so, we let anna take a pic with much greater success.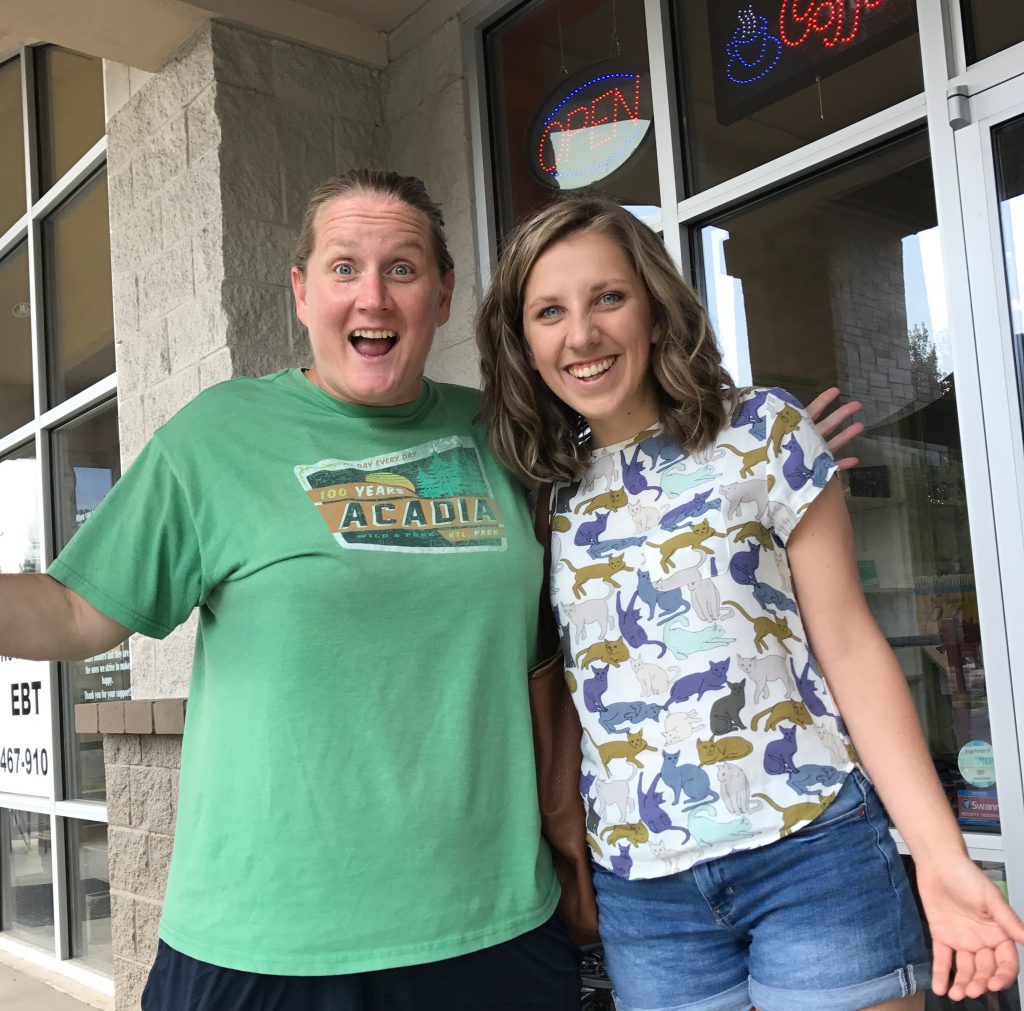 and then, we were off. to quincy, washington. for another two boring weeks. (we are 5 days in as i type). sigh.